Bologna. Where some bloke at UNESCO has claimed half the front porches, and multiple 300 year lunch breaks have prevented completion of the largest church in Italy (or it could have been a bad night out with the Pope. The 14th century was wild).
Either way, Bologna is often missed out on, and this is absolutely wrong.
The streets are as tight, intimate, and secluded as Venice. The nightlife as messy and constant as a family-run pizzeria, and the Bologna architects union decided they wanted to try making wonky buildings too.
But where should you hang your 5 most stylish outfits?!?!?
Who has been trying to sell you a potted plant that will never survive in hand luggage? And ZOUNDS! Does this hotel do bed time stories?!?
Never fear. Everything you need to know is packed into my UTTERLY PROFOUND guide to where to stay in Bologna, so stretch out, breathe deeply, and let us take on the exhausting task of holiday planning as a team…
Are you searching for an intermediate stop between Venice and Firenze because backpacking Italy is too journey-intensive for you? I think you'd do really well in South America. Definitely go there next.
Anyway, I have collected a god-tier top 3 best places to stay in Bologna, so strap yourself in!
If you're searching for a real local experience, try staying in th Palazzo Marchesini Residence. Alongside breakfast put out for you each morning, you will have access to some meticulously kept and historic rooms, providing you with comfortable spaces at all times. The roof terraces are something else, and the host (Carlos) spends a lot of time sculpting the space to make sure every detail is perfect. This is the best Airbnb in Bologna.
Best Hostel in Bologna: Dopa Hostel
With a free 'vigorous' breakfast running from 8 to 10, you are sure to start any day with a surge of power. Located in the effervescent university district, nightlife is 24/7, personalities are temporary, and eating becomes a bizarre subset of drinking. Although you can sleep really well if you want (got to be up for that breakfast). Cheap, social, and with a great hangout area, this is for sure one of the best hostels in Bologna.
This hostel provides comfortable and spacious beds equipped with curtains for that extra slice of privacy 😉
If you're husband/wife/partner has ever dreamed about being a princess, it is now time to make that dream a reality. The intricate décor and layout of this hotel (which is in a palace) is such to make one feel rather like royalty, and I'm sure you could find a dress somewhere…
The wine cellar is well-stocked with some exceptional years, and you can head to the spa afterwards for a lovely slice of R&R. Be warned, you will probably regret not living here.
Bologna is the main city of the Emiliana Romagna region in northern Italy. It has been recognised as an intellectual centre for centuries, as it is home to the oldest university in Europe.
Bologna is also considered to be the food capital of Italy: pasta alla Bolognese, parmesan and balsamic vinegar all originated from Bologna and its region. Definitely one of the top Italian places to visit, for this reason.
In the city, the Centro Storico, or historic centre, is the most beautiful part of the city. It is made of medieval buildings, narrow streets and beautiful squares. In the middle, the Piazza Maggiore is the main square of the city.
Fiera di Bologna, the business district, can be found directly to the east of Bolognina. Due to its location, it offers cheaper accommodation opportunities than the hyper centre of the city and is a good option if you are travelling on a budget.
Next to the Centro Storico is the University District. This is where the oldest university in Europe is located, having been built in 1088. it's a great place to stay if you love a lively nightlife.
Ghetto Ebraico sits just above the historical city centre. It is made up of an edgy collection of bars and restaurants that form a tight knit neighbourhood of instant legendary status.
To the north, Bolognina boasts a multicultural environment of immigrants, families and students. It is quieter than the historic centre and provides a peaceful environment for families.
A lovely Italian roof is sure to fall your way soon! Yep, that is the extent of my future predicting powers. Pretty accurate though. Enjoy these excellent areas of Bologna, and some sensational hand picked accommodation options.
#1 Centro Storico – Where to stay in Bologna your first time
The Centro Storico is the historic centre of Bologna. It is small enough to be explored by foot, and some of its streets are pedestrian only anyway.
The heart of the Centro Storico is without a doubt the Piazza Maggiore. This is where the most important buildings in the city, such as the City Hall, the market hall and the main basilica are located. The basilica began to be built in the 14th century but was never finished, as the pope at the time requested to stop the construction to avoid surpassing St Peter's Basilica in the Vatican. Since then, the building of the basilica has never resumed.
The Via dell'Independenza is the main shopping street in Bologna. Head on there to find some international and local Italian designer brands. The architecture of the buildings is also quite interesting. Take a moment to look at the porticos decorating the houses around.
Best Airbnb in Centro Storico: Casa Catalina
If you want to make the historical city centre kneel, this Airbnb is a great opening play. With room for 3 guests, it boasts a strategic location near both the city centre and central station. There is unlimited Wi-Fi and air conditioning, soyour sure to stay well connected and temperature moderated. With a sleek and stylish design, functional kitchen and dedicated workspace, it has unfathomable potential.
Best Hostel in Centro Storico: Il Nosadillo
Il Nosadillo is a small bed and breakfast style hostel in the medieval centre of Bologna. It offers accommodation in single beds in mixed or single-sex dormitory rooms. Breakfast, served every morning in the common areas, is included in the price of a night. A free Wifi connection is also provided.
The Albergo delle Drapperie is a cosy boutique hotel located in an authentic 19th-century house. It offers comfortable rooms fitted with a private bathroom, air conditioning, soundproofing and a view over the city. Some of the rooms also have a French balcony. In the morning, the hotel staff serves a fresh buffet breakfast.
The Hotel Metropolitan Bologna is located in the Centro Storico and is just a 5-minute walk away from the Piazza Maggiore, the main square of the city. Each room is decorated in a modern style with an Oriental twist and fitted with a private bathroom, air conditioning and a flat-screen TV with cable channels.
Things to Do in Centro Storico
Get lost in the narrow streets lined with medieval buildings
Steal local knowledge by engaging on a walking tour of the historic city centre
Try some authentic pasta bolognese at Ditta A. F. Tamburini
Visit the historic Piazza Maggiore and the Basilica of San Petronio
#2 Fiera di Bologna – Where to stay in Bologna on a budget
Fiera di Bologna is the business district of Bologna, notably due to the presence of the convention centre in the area. As a consequence, comfortable, business-style hotels are mostly found in the area, for a much cheaper price than the historic centre due to its further away location.
One of the most interesting things to do in the Fiera di Bologna area if you are not here on business to attend a conference is definitely to visit FICO Italy World, the largest food park in the world. But what is that exactly?
The food park gives a true lesson in Italian gastronomy and cuisine. Factories let you get a glimpse of how the most famous Italian dishes are made. Experience it for yourself in one of the 45 restaurants, street food stalls and trattorias of the park. If you liked anything and want to try it at home, markets and shops allow you to buy the finest Italian ingredients for your next dinner party. You can even bring some food back home as a gift!
With room for 4 guests, an attention to detail and a great kitchen, this exceptional apartment could actually end up being cheaper than a hostel. With a hot tub equipped with chromotherapy, superfast Wi-Fi, and 2 smart TVs, you get way more than you would expect too. Whilst it might not be a central location, a 20 minute walk from central Bologna can only be a good thing after a large supper.
For those searching for a helping hand, Paulina's guest house combines convenience and a familiar feel with a healthy dose of good hostess-ing. A completely renovated space with fine finishes, this guest house will make you feel very warm and homely near the Fiera di Bologna district.
"Help yourself to the cookie jar"
If you're looking to take down some serious business whilst in Bologna, look no further than UNAHOTELS Bologna Fiera. Equipped with multiple meeting rooms, a fantastic garden, an onsite restaurant, and gym. Stay on top form by booking a room with an exceptional breakfast each morning. Sure to grind those business gears…
Things to Do in Fiera di Bologna
Visit one of the Bologna fairs
Check out the Supercar museums and factories of Bologna. Ferrari, Lamborghini and Pagani all lurk around here somewhere…
Visit FICO Italy World, the largest food park in the world
Make your first pasta at an Italian cooking class
#3 University District – Best area in Bologna for nightlife
Bologna's University District is located within the city's medieval walls, right next to the Centro Storico. It is home to Europe's oldest university. Around here, the university is the biggest attraction. Built in 1088, it is still in operation today and welcomes students from all over the world.
Tours of the university are regularly organised, and it is definitely worth the visit. Indeed, the university is not only one of the oldest in Europe, but it is also one of the most beautiful. The libraries are particularly impressive. Within the university grounds, the Palazzo Poggi is now home to a museum of arts and science.
At night, the neighbourhood comes alive with the many bars and restaurants filling up with students and visitors. Via Zamboni is the main street, where most of the fun happens. After some good Italian food and a few drinks with friends, dance the night away in a night club like Kinki Club.
Best Airbnb in the University District: Accogliente Loft
This comfy loft will have all guests exceptional lucid for there wonderful stay in the University district. Complete with room for 6 guests, Amazon Prime video, and an open plan living room/kitchen (open plan just gets me going) your mates won't even be disappointed that they got the sofa bed…
This is an essential Italian Airbnb to add to the list of regulars.
Best Hostel in the University District: Dopa Hostel
The Dopa Hostel is located in the University District of Bologna. It offers single beds in mixed dormitory rooms accommodating either 4 or 6 people. The hostel provides a free Wifi connection and regularly organises events for the guests such as free walking tours of the city and social dinners.
Offering a convenient location and service worthy of much more expensive luxury hotels, this small and charming space is a delightful stay in the heart of Bologna. Either buffet style or a la carte breakfast is available each morning, and since the hotel is family run, it feels intimate and cute. Ask them for a list of recommended restaurants. They won't dissapoint!
Things to Do in the University District
Hang out all night in local bars with the students
Fill your face whilst strolling around on a walking tasting tour. Sounds fun!
Take a tour of the University of Bologna
Visit the Muzeo di Palazzo Poggi of Science and Arts
#4 Ghetto Ebraico – Coolest place to stay in Bologna
The Ghetto used to be the Jewish quarter of Bologna. Built in the 16th century, it boasts a very different architecture and feel than the rest of the medieval city. Today, it has become one of the most charming places in town, with coloured houses lining up the streets leading to small piazzas. where you can get delicious, traditional Italian coffee. Take some time to get lost in the narrow streets!
Along the Via dell'Inferno, where the synagogue used to be before it was burnt down, visitors will now find an array of small, local artisan shops. Take the opportunity to shop for souvenirs like unique jewellery of paintings.
If you are interested in learning more about the Jewish culture in Bologna and beyond over the centuries, the Museo Ebraico through objects, historic films and stories from inhabitants. Temporary exhibitions and workshops about Jewish culture, language and history are also regularly organised.
Embrace the spirit of Bologna in this stylish two bedrooms apartment. Fully furnished and equipped, you're guaranteed to have a pleasant stay. Located in the Jewish neighbourhood, you'll find plenty of restaurants, bars, cafes, shopping opportunities and a great nightlife. It's a great place from which to explore popular attractions.
Honestly, I would still go for the Dopa Hostel, but in the interest of variety, I have decided to include this cheeky pick. The hostel itself is nothing to rave about, with no wild party spaces or onsite bar, but the location is excellent. If you want to be central, comfortable, and rock out on a budget, this stay is for you. If you want city centre and convenient major attractions, this is your best pick.
The Best Western Hotel San Donato offers great value for comfortable rooms in the Ghetto Ebraico. Each room in the hotel features an ensuite bathroom, air conditioning and a flat screen TV with international channels. Family rooms for up to 4 people are available.
Things to Do in Ghetto Ebraico
Learn about Jewish culture in Bologna at the Museo Ebraico
Get some local souvenirs in one of the artisan workshops on Via dell'Inferno
Focus on those Italian cuisine skills, and sharpen up your Pasta and Tiramisu.
#5 Bolognina – Best neighbourhood to stay in Bologna for families
Bolognina, meaning little Bologna, is the area located just north of the main train station. Tucked away from the main bustle of the city, it provides an area a bit quieter which is great for kids to get a peaceful night sleep. It is exceptionally good in the summer, for the parks are stunning.
The neighbourhood is multicultural and mixes together immigrants and families, students and artists to reach a really cool eclectic result. This is reflected in the aspect of the neighbourhood itself. For example, head to the Ex Mercato Ortofrutticolo, the old fruit and vegetables market, to see the finest street art in the city.
For more traditional culture, the Church of the Sacred Heart of Jesus boasts the largest church congregation in town. It was built in the late 19th century and is now run by Salesian fathers. Inside, check out the stained glass windows and the great organ which has 3 keyboards and more than 3,000 pipes.
This modern and spacious apartment is ideal for a family visiting Bologna. With two bedrooms and a sofa-bed in the living room, it can accommodate up to six guests. Located only a ten minutes walk to the central station and near the historical centre, it's very conveniently located. The kitchen and bathroom are fully equipped so you can just bring yourself to Bologna.
Located not far from the Bologna central station (flag it travellers), this hostel has excellent facilities, including a coffee bar, a communal kitchen, a laundrette, a TV room, and a massive garden. In the summer months, the garden becomes an awesome events area, making this one of the grooviest places to stay in Bologna. There is a bus stop a few minutes that can magic you to the centre, or you can walk the 25 minutes into town!
The Arcoveggio Hotel offers simple rooms fitted with air conditioning, a private bathroom and a flat-screen TV with cable channels. During the summer, guests can enjoy the sun in the private garden, surrounded by flowers. Local bus stops are located near the hotel for easy access to the city centre.
Best Hotel in Bolognina: Savhotel
The Savhotel offers modern rooms featuring air conditioning, a private bathroom and a minibar. In the morning, a buffet breakfast with a large choice of items is served for guests. During the day, free hot and cold drinks are available. The rooftop lounge bar is a great place to relax while having a drink after a long day out.
Things to Do in Bolognina
Visit the Church of the Sacred Heart of Jesus, the largest church congregation in town
Discover the curious and entirely Bolognian secrets of Parmigiano.
Get some fresh produce at the local market
Spice up the day by heading out on horseback.
Check out the street paintings at the Ex Mercato Ortofrutticolo
Here's what people usually ask us about the areas of Bologna and where to stay.
Even in Italy you can get sucker-punched by a tramp, fall off a hill, or get eaten by buzzards. Make sure you are are covered for these events, and any of the thousands that are far more likely! Get insured.
ALWAYS sort out your backpacker insurance before your trip. There's plenty to choose from in that department, but a good place to start is Safety Wing.
They offer month-to-month payments, no lock-in contracts, and require absolutely no itineraries: that's the exact kind of insurance long-term travellers and digital nomads need.
SafetyWing is cheap, easy, and admin-free: just sign up lickety-split so you can get back to it!
Click the button below to learn more about SafetyWing's setup or read our insider review for the full tasty scoop.
Bologna, home to the oldest and one of the most beautiful universities in Europe and food capital of Italy surely deserve a few days of your time. You will be charmed by the narrow streets of the Centro Storico, and wowed by the University District and its intellectual liveliness.
The Centro Storico is my favourite area to stay in, as it is close to all the main sights and charming around every corner. There, near the Piazza Maggiore, the Hotel Metropolitan Bologna is my top hotel choice in Bologna.
If you are traveling as a backpacker, I can recommend the Dopa Hostel, which provides nice budget accommodation with a friendly atmosphere in the heart of the University District.
Have I forgotten your favourite spot in Bologna? Let me know in the comments!
Do you own an awesome hostel, hotel or apartment? Want to be featured in our list? Email [email protected] to find out how.
---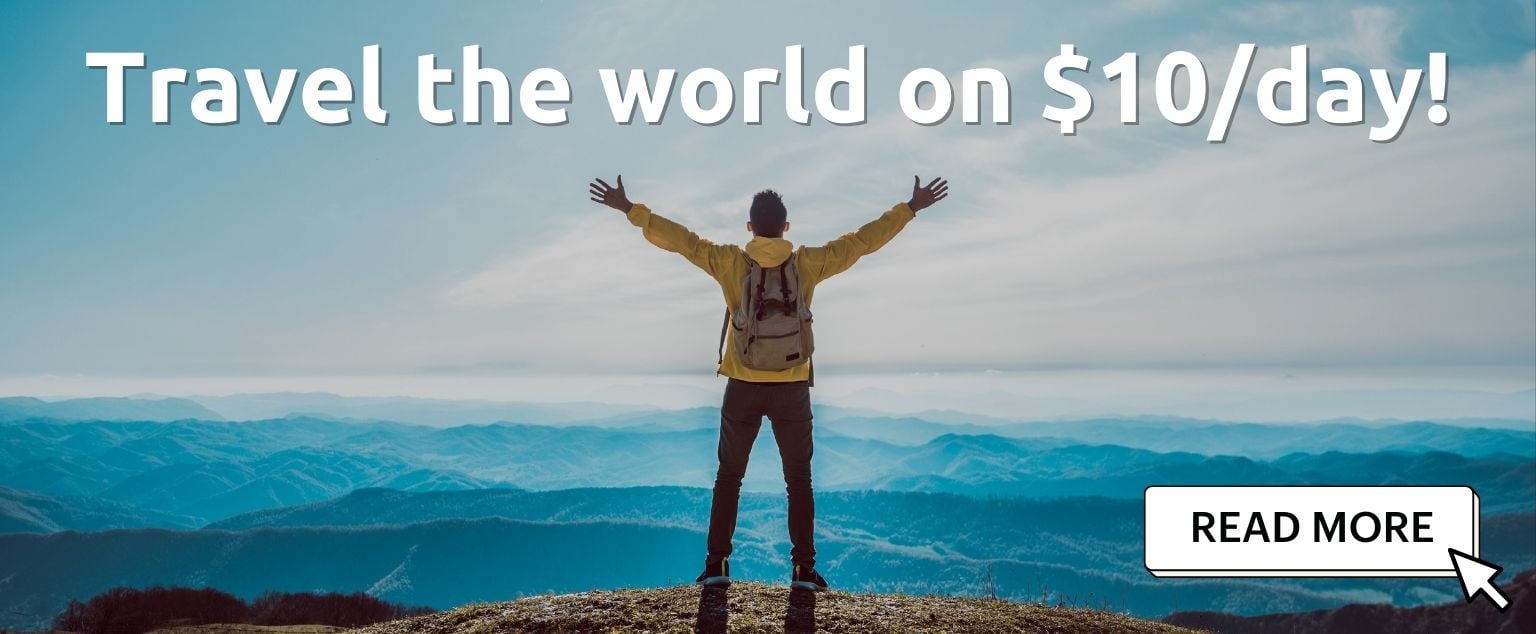 And for transparency's sake, please know that some of the links in our content are affiliate links. That means that if you book your accommodation, buy your gear, or sort your insurance through our link, we earn a small commission (at no extra cost to you). That said, we only link to the gear we trust and never recommend services we don't believe are up to scratch. Again, thank you!