Built on 100 small islands in a lagoon in the Adriatic Sea, rests one of the most beautiful cities on the planet – Venice, Italy.
But Venice still isn't cheap. Not by a long shot. Which is exactly why we wrote this ultimate backpackers guide to the best hostels in Venice.
Saving money Venice doesn't just feel like a challenge for backpackers – it can feel impossible! With some of the world's finest art, architecture, museums and food, Venice has been capturing the hears of travelers for decades – but they have to pay for it!
Thankfully, with the help of the best hostels in Venice, even budget travelers can enjoy the sights of this gorgeous city!
So we have organized the hostels into different categories based on YOUR travel needs.
Doing this allows you to quickly identify the hostel you want to book, so you can focus on what matters. Saving money and eating delicious Italian food!
Let's look at the 5 best hostels in Venice…
Quick Answer: The Best Hostels in Venice
What to Expect from the Best Hostels in Venice
As mentioned, Venice is kind of one of the most expensive cities to travel to. Just about every neighborhood here, whilst awesome, is pricey to stay in, which explains why a lot of people stay back on the mainland in Trento.
However, you can save quite a few bucks by making the right accommodation choice – HOSTELS! They're generally the cheapest type of accommodation and they offer plenty of great amenities. But that's not the only perk that comes with Venice's hostels. You can enjoy a unique social vibe that you won't find in any other place. Meet like-minded travellers, make new friends and share travel stories and insider tips – all of that without having to leave the building!
Venice's hostel scene is very pleasant. There are plenty of options to choose from. Unfortunately, Venice is a bit stingy when it comes to freebies. You'll be VERY lucky to find a hostel that offers a free breakfast. However, some of them offer free laundry, parking and Wifi, which is at least something, right?
Since we've spoken so much about costs already, let's go a bit more into detail on Venice's hostel prices. The general rule is: the bigger the dorm, the cheaper the nightly cost. Private rooms are pretty expensive if you're travelling alone, but a great deal if you're sharing the costs with a friend or lover. To give you a bit of an idea on what you'll have to spend, here are the average price ranges for different room types in Venice's hostels:
Private rooms: 45-63€/night
Dorms (mixed and female-only): 15-22€/night
When looking for a hostel, you'll find most hostels on HOSTELWORLD. There you can check out photos, detailed information about the place and even reviews from previous guests. Just like other booking platforms, each hostel will have a rating, so you can easily pick out the hidden gems!
Some areas in Venice are more popular than others. Same goes for the hostel distribution. Generally, the closer you are to the centre, the more hostels you'll be able to find. Just keep in mind that the price also increases the closer you get to the famous attractions. These are our absolute favourite areas in Venice:
San Marco – the heart and soul of the city, a tourist paradise and a great area for first time visitors
Cannaregio – located in the north, it's a down-to-earth, low-budget district that houses a wealth of historic sights and interesting landmarks
Dorsoduro – a neighbourhood defined by art. It's where you'll find walls adorned with street art and unique art galleries.
Before you start your travels, make sure to figure out where to stay in Venice. If you just rock up spontaneously you might not get a hostel bed, and if you do, you might end up miles away from the hotspots you wanted to explore – so do your research first!
Things DO go missing sometimes…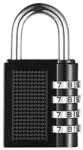 Psst! Heading to a hostel? Don't forget to pack a padlock! It's well worth having one so you can secure your locker and protect your stuff!
The 5 Best Hostels in Venice
Whether you're looking for somewhere romantic in Venice to enjoy with your other half or a friendly Venice hostel where t's easy to meet others, we've got the right ones for you. These are some of the best hostels in Venice, arranged into different categories for convenience.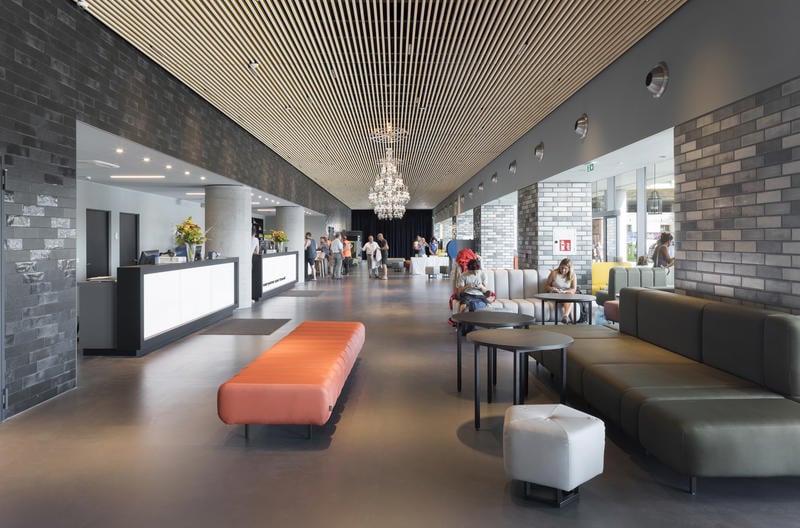 As one of the best hostels for those backpacking in Venice on a budget, A&O Hostel Venice Mestre is the ideal place to stay during your travels. Located close to public transportation links, the centre of Venice can be reached within just ten minutes.
It's a modern space with affordable room options, which you don't see often in this popular Venice district. You can use the free Wifi to connect with your friends and family back home or lay back in your bed and watch some TV. Wit so much comfort for such a low price, it's quite obvious why we think that A&O Hostel Venice Mestre is the overall best hostel in the city!
Why you'll love this hostel:
TV's in rooms
Happy hour and discounts at the bar
Bike rental
Whether you're looking for great location, clean and modern amenities or a place to socialize and meet other travellers, this hostel is the perfect choice.
There are plenty of room options as well. The most affordable ones are the dorms. Some of them have access to an en-suite bathroom, but they're all equipped with a TV in each room. If you prefer a bit more privacy, check into one of the single or double private rooms.
As we said before, freebies just aren't Venice's thing… Linen, Towels and breakfast are not included, but you can enjoy free Wifi. There is however the option to purchase a simple and affordable breakfast buffet every morning – the perfect way to start the day!
Bikes are available to rent as well. The modern bar has regular special offers, happy hour and discounts, helping to keep costs down further. It's a pretty spacious and popular hostel, which means you'll meet people from all over the world and make friends in no time!
2. Best Hostel for Solo Travelers in Venice – Generator Venice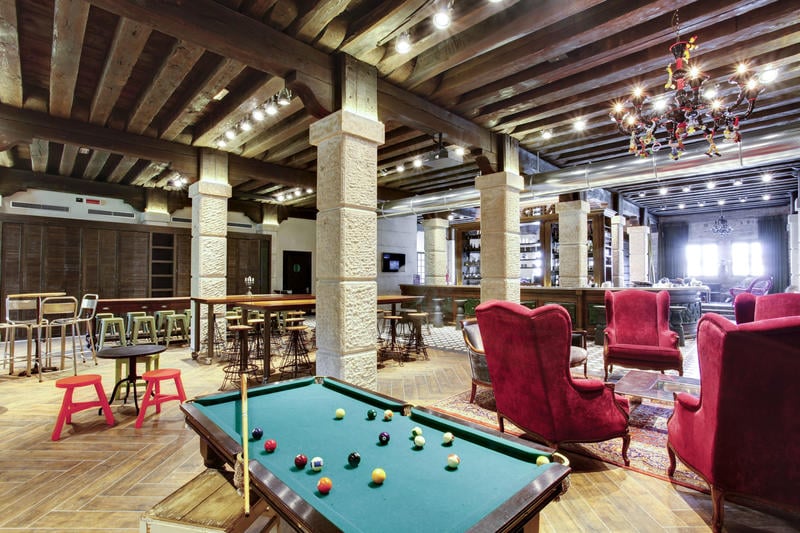 Lockers
Laundry Facilities
The wide range of facilities at the award-winning Generator Venice makes this one of our recommended hostels in Venice. Providing great views of the nearby main island, the hostel has a sociable bar where you can chat with fellow travellers and play pool, a tour desk, a comfy common room, a book exchange, and laundry facilities. Lockers and key card access help to keep the hostel secure. The free Wi-Fi is fast. Dorms range from between seven and 16 beds, and there are private en-suite rooms for groups and couples at this top hostel in Venice.
Why you'll love this hostel:
Pool table
Stylish and edgy design
Great views across San Marco Square
Not only is it one of the cheapest hostels in the area, you can also enjoy quite a bit of bang for your buck at Generator. The hostel chain is known across the globe and has won many hospitality awards, so you'll be in for a real treat.
It's the perfect destination and a great place to socialize and reflect on your experiences of the day. Head to the bar and chill-out areas to get yourself a well-deserved drink or two. It's lively, friendly and un-missable.
For resting your head at night, you can also choose from a great selection of rooms, from Dorms, to Quads, to Private en-suites with innovative mod cons like a USB port and your own LED light for late night reading. Fast and free Wi-Fi is available as well, so you can stay in contact with your friends and family.
The big common area is a great place to relax, get some work done on your laptop, have a friendly pool tournament and meet other travellers. However, it's also big enough to just sit there and read a book by yourself if you're not feeling very sociable.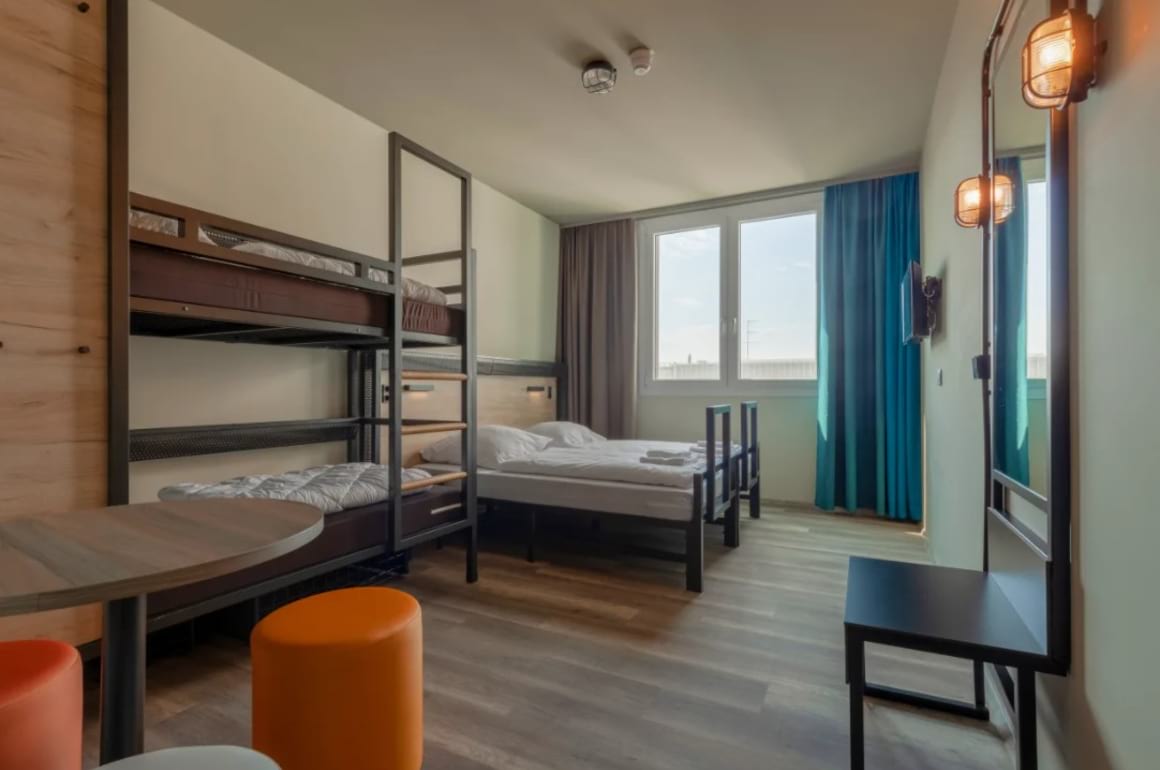 Great Location
Laundry Facilities
Close to the Central Station Venezia-Mestre you can find the second a&o in Venice. Thanks to the good connection to the transport network, all major attractions of the city can be reached in only 15 minutes.
More than 280 modern single, double, family and shared rooms offer high comfort at a low price – for single travellers, couples, families and groups. The reception and the snack bar are open 24 hours a day. Throughout the hostel, there is free highspeed Wi-Fi. Extras such as late Check-out, all-you-can-eat breakfast or packed lunches can be added easily.
Why you'll love this hostel:
Bike rental
Pool and soccer table
Co-working space
Well, for pretty much the same reason that we loved the original hostel too. The only difference is that this one is even more affordable thanks to its location. It's a bit further out, but you'll be able to save a lot of money.
The room options range from simple dorms to stunning private rooms with en-suite bathrooms. No matter what room you book, you'll be guaranteed a super comfortable bed and a very clean and spacious place. If you're travelling with your family, you'll be pleased to know that the hostel offers family rooms as well.
To explore the city, head to the reception and sort yourself a bike rental. The staff will be happy to set everything up for you. And while you're there, grab one of the free city maps as well or ask the staff for their recommendations on what to see in Venice they have all the insider tips.
While not a party hostel as such, Backpackers House Venice is one of our favourite haunts when it comes to enjoying Venice's nightlife. There may not be that many facilities, but if you're all about the party life you won't really care too much … and the location in Campo Santa Margherita will save you a ton on transportation costs.
With bars and clubs practically on the doorstep, this is a winner when it comes to the best party hostel in Venice. Snug down in a five-bed dorm or private room to sleep off your hangovers, ready to start over again when the sun goes down.
Why you'll love this hostel:
Incredible location
Very cheap dorms
Amazing staff
But it's not all about party… the hostel is located in Campo Santa Margherita, in the middle of the best Venice night life area and where all Venetian people lives and works. It is easily reachable walking from the train station (Venezia S.L.) and from the bus station (Piazzale Roma). This makes it super easy to reach all other parts of the city and explore everything in detail.
While the hostel might not be the fanciest, it sure does offer a great atmosphere and a welcoming vibe. The clean rooms are bright and spacious.
There is not much space to socialize, so if you come here hoping to chill in a big common area, you might be a bit disappointed. However, the staff is incredibly kind and helpful and really goes above and beyond to make your stay as comfortable as possible.
5. Best Hostels with a Private Room in Venice – Nuova Locanda Belvedere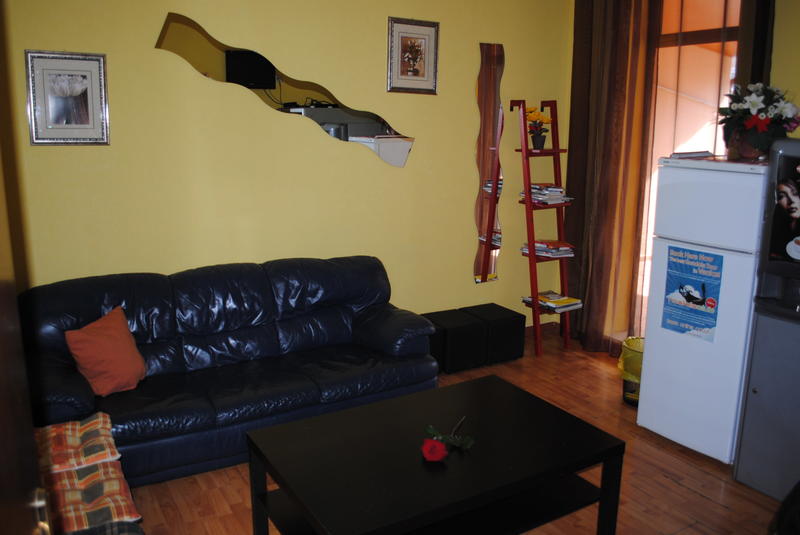 Laundry Facilities
Bike Parking
A budget backpackers hostel in Venice, Nuova Locanda Belvedere has five-bed dorms as well as private rooms for between one and four. Private rooms come with a TV and fridge, and all guests can access free Wi-Fi. While there are no self-catering facilities there are vending machines where you can grab a quick drink before heading out to one of the nearby restaurants, cafes, and bars. Meet other travellers in the common room and relax on the terrace.
Why you'll love this hostel:
Vending machines
Great location
Super kind staff
It's not often that you can find private rooms for the price of a simple dorm. But this hostel makes it possible.
While there are no lockers or a kitchen, you'll save plenty of money on the room rates so going out won't hurt your pockets anymore! Start the day early with a cheap (and by cheap we mean less than 1€) coffee and some day planning.
If you need any help or inspiration on what to do, reach out to the kind staff and they'll be happy to show you the best places in Venice. They're known for the best insider knowledge and hidden gems of the city.
The private rooms are also very basic, but they offer everything that's necessary to have a good nights sleep. The beds are comfy and the room is incredibly clean according to previous guests.
More of the Best Hostels in Venice
Still not sure which hostel to book in Venice? Here are some more top hostels in Venice to think about:
Best Hostel for Couples in Venice – We_Crociferi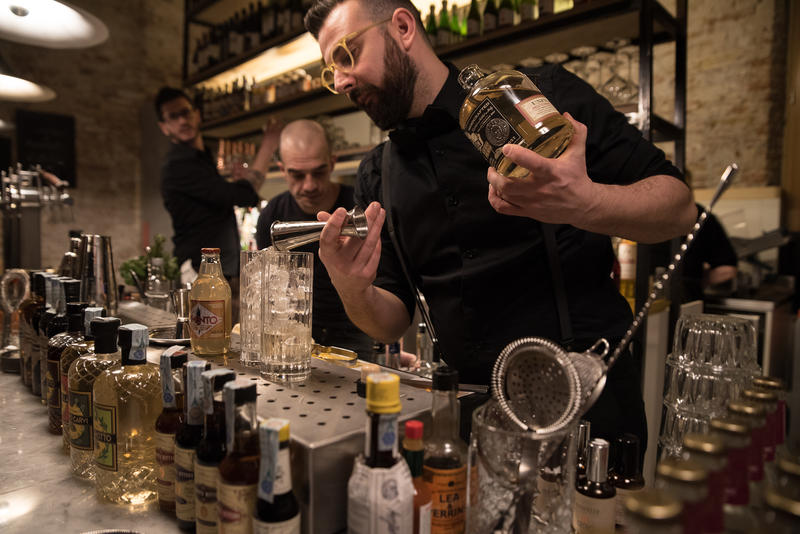 Book Exchange
Laundry Facilities
Atmospheric and full of character, We_Crociferi's ambience makes it the best hostel for couples in Venice. Romantic and modern, the hostel is located within a historic monastery, with the common areas nestled in the cloisters. It certainly offers something a bit different to the norm! Close to a water bus stop, the hostel's apartments for two, complete with a private bathroom and kitchenette, could be just the private love nest you're looking for in Venice. There are also dorms. Mix with other backpackers in the onsite restaurant-cum-bar and enjoy freebies like Wi-Fi and luggage storage. Laundry facilities help you to stay fresh.
Luggage Storage
24-Hour Security
It's all about location, location, location with Hotel Casa Linger. Situated on the main island and within walking distance of famous attractions like St. Mark's Square and Arsenale, Hotel Casa Linger is a basic budget base in Venice's beautiful heart. It's better suited to travellers who plan to spend most of their days out and about exploring Venice's sights. There are mixed and female-only dorms for five in addition to private rooms for one, two, three, and four. Wi-Fi is free and there are laundry facilities. It may be short on other facilities but it's one of the best budget hostels in Venice.
Sleep well just a couple of minutes' walk from the famous Rialto Bridge at Alle Botte. There are mixed and female-only dorms as well as private rooms for groups of three or four. All guests can make full use of the basic self-catering facilities, the comfortable common room, and the TV room. The onsite café removes the chore of cooking if you just can't be bothered. Surf the free Wi-Fi or connect with your fellow travellers at this great youth hostel in Venice.
AWA Venice Apartments San Marco has dorms for four and six and private apartments for three and four. Each dorm and apartment is en-suite with its own cooking facilities and free Wi-Fi. This convenience makes the higher price more than worth it; there aren't so many people to compete with when it comes to cooking and bathing, yet the hostel still has a terrific sociable vibe. The friendly staff members will go out of their way to give money-saving and travel tips and the hostel is just a short walk from the main tourist attractions you want to add to your Venice itinerary.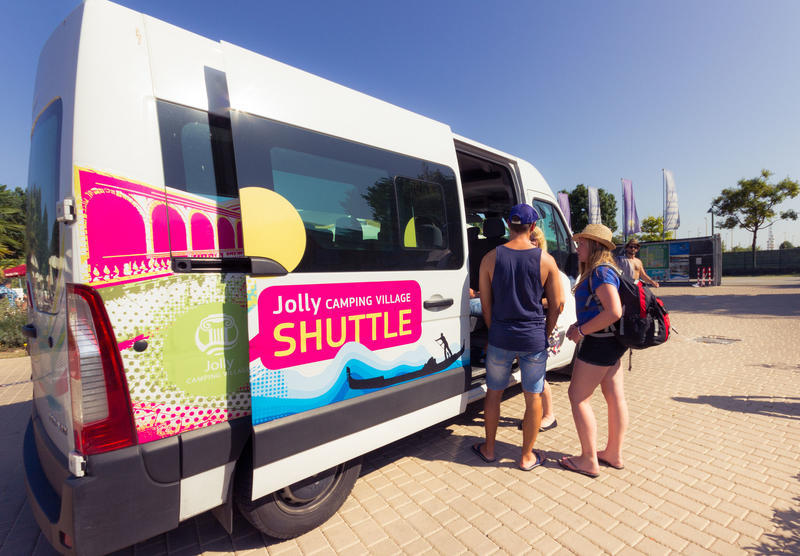 Don't be fooled by the name: you'll find more than just tents at PLUS Camping Jolly. Indeed, the wide selection of private rooms, dorms for three, tents, bungalows, and caravans makes this a great youth hostel in Venice for solo travellers, couples, groups of friends, and families. The onsite bar and restaurant is lively, and guests get a voucher for a cheap pizza and drink. You can also unwind and mingle at the swimming pool. The great facilities don't end there, though; you'll also find laundry facilities, a book exchange, free Wi-Fi, an internet café, and a luggage storage room. Accessing the centre of Venice is a breeze thanks to the shuttle bus.
Is This the Best Travel Backpack EVER???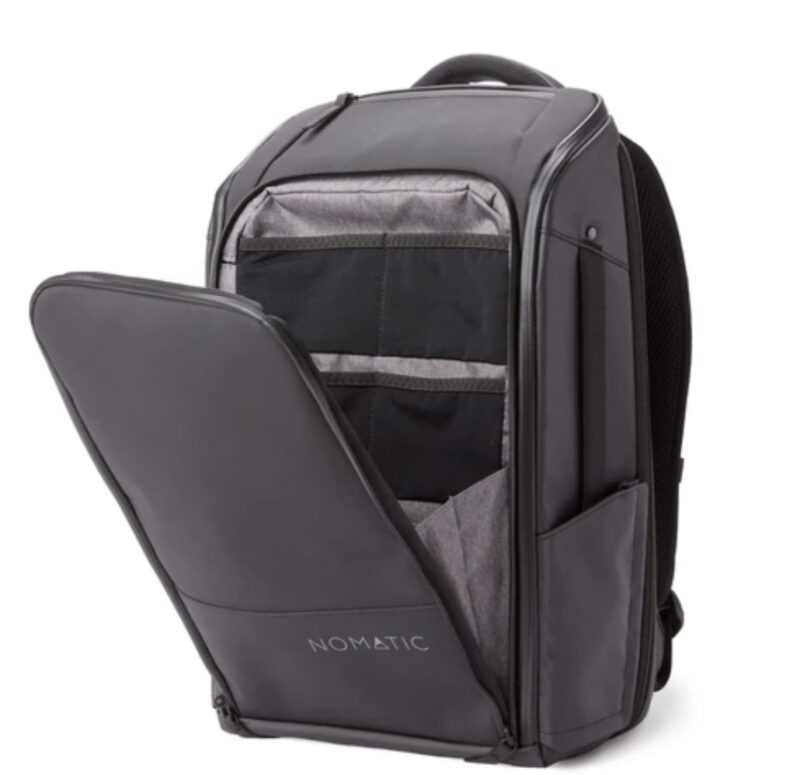 FAQ on Venice's Best Hostels
Now, we know that choosing a place to stay isn't easy and you might have some questions. That's why we listed the most frequently asked ones and did our best to answer them below.
Travel Safety Tips for Venice
And don't forget Travel Insurance! We've put together a roundup of Travel Insurance for backpackers – check it out here, or if you're low on time, get a quote from World Nomads, our favorite travel insurance provider.
Getting an estimate from World Nomads is simple – just click the button or image below, fill out the necessary info, and you're on your way!

More Epic Hostels in Italy and Europe
Hopefully by now you've found the perfect hostel for your upcoming trip to Venice.
Planning an epic trip all across Italy or even Europe itself?
Don't worry – we've got you covered!
For more cool hostel guides around Europe, check out:
Final Thoughts on the Best Hostels in Venice
There you have it. The 10 best hostels in Venice, organized for travelers, by travelers. We know Venice isn't cheap and hopefully with the help of this guide you can save a buck or two. Figure out which of the best hostels in Venice you want to book, so you can spend less time online and more time exploring this truly on-of-a-kind city!
And remember, if you are having a tough time picking a hostel, go with AWA Venice Apartments San Marco – our best hostel in Venice for 2021.
If you think we've missed anything or have any further thoughts, hit us up in the comments!
---
Find out how YOU can support the site.
We work hard to put out the best backpacker resources on the web for free! It's all about helping out our tribe of awesome backpacker readers (that's you!). Please visit the link to find out how you can help keep the site going 🙂
For the sake of transparency, some of the links in our content are affiliate links. This means that if you book your accommodation, buy a piece of gear, or sort your insurance through our link, we earn a small commission at no extra cost to you. We only link to stuff that members of the Broke Backpacker team has actually used and never endorse products or services that are not up to scratch. Thanks for your support!