With flowing canals, singing gondoliers, and rustic brick buildings, Venice is considered one of the most romantic places in the world. And while we can't argue with the city's affinity for love, you don't have to be newlywed or newly in love to experience everything Venice has to offer.
In fact, there's much more to Venice than meets the eye. Hidden behind the narrow alleys and arched bridges are lavish cathedrals, giant palaces, and sprawling piazzas. Sometimes you have to get lost in order to find a beautiful surprise waiting for you.
However, we don't want you to waste time hunting for the best places to visit in Venice. So we've curated a list of our favorite spots so that you can make the most of your time in the Floating City!
Need a place quick? Here's the best neighbourhood in Venice:
BEST AREA IN VENICE
Dorsoduro
From fine art and culture to bohemian rhapsody, Dorsoduro boasts an eclectic mix of sights and sounds that are perfect for culture vultures of all ages.
Places to visit:
Admire the embellished façade of Basilica di Santa Maria della Salute.
Enjoy the 360-degree view from the Punta della Dogana.
Marvel at the interiors of the Church of San Pantalon.
These are the BEST Places to Visit in Venice!
There's more to this city than gondola rides and we aim to show you just that, but first, be sure to check out where to stay in Venice. You'll need to know which part of the city you'd like to stay in and book your accommodation before you set foot in a gondola anyway.

Unlock Our GREATEST Travel Secrets!
Sign up for our newsletter and get the best travel tips delivered right to your inbox.
#1 – St. Mark's Basilica – One of Venice's coolest historical sites!
Gold, gemstones, and marble!
Centuries to complete
Only cathedral in Venice
Italo-Byzantine architecture
Why it's awesome: As the most recognizable religious building in all of Venice, St. Mark's Basilica is an impressive structure on the inside as well as on the outside. Built in Italo-Byzantine style, the cathedral was originally the chapel for the Doge and dates back over 1,000 years. With its glimmering gold mosaics and towering arches and domes, it's easy to see how St. Mark's Basilica was once a sign of Venetian wealth and opulence. Although there are many churches and cathedrals in Italy, nothing quite compares to the stunning St. Mark's Basilica!
What to do there: Covered wall to wall in gold, ornate decoration, there's no shortage of things to see inside St. Mark's Basilica. In fact, there are over 4,000 meters of gold mosaics! Even the grand altar, the Pala d'Oro, is decorated in thousands of colorful gems and precious stones, signifying the wealth of the city. As you walk the marble floors, you'll be led to rooms that hold antique treasures and relics collected over the centuries.
#2 – Bridge of Sighs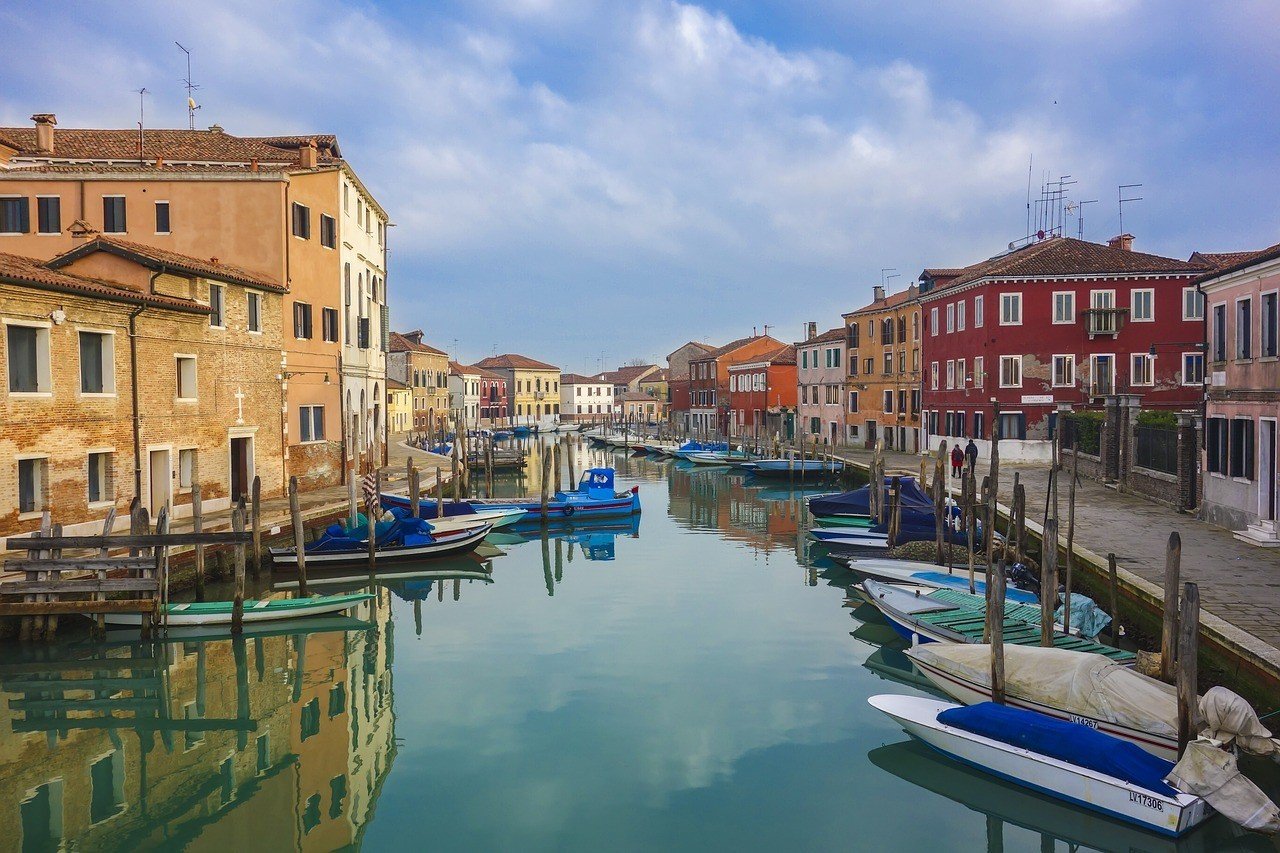 36-feet wide
Named after the prisoners who would cross
Visit with a Doge's Palace tour
Designed by Antonia Contino
Why it's awesome: There may be hundreds of bridges in Venice, but the Bridge of Sighs is one of the most well known. It was designed by Antonio Contino, who's uncle designed the Rialto bridge, Venice's most famous bridge. Passing over the Rio di Palazzo, the bridge connects the new prison and the interrogation rooms at another one of Venice's top attractions, Doge's palace. Legend has it that if a couple kisses as they pass under the bridge by gondola, they'll enjoy eternal love and happiness!
What to do there: Constructed from thick, white limestone, the Bridge of Sighs is a sight to behold. It supposedly has one of the best views of in all of Venice! As prisoners were once led over the bridge to their prison cells, they would let out a sigh as they looked out the window one last time to the flowing canals of Venice. With a ticket to Doge's palace, you can walk over the bridge and see the same, amazing views that the prisoner's themselves saw!
#3 – Murano Island – A beautiful and scenic place to check out in Venice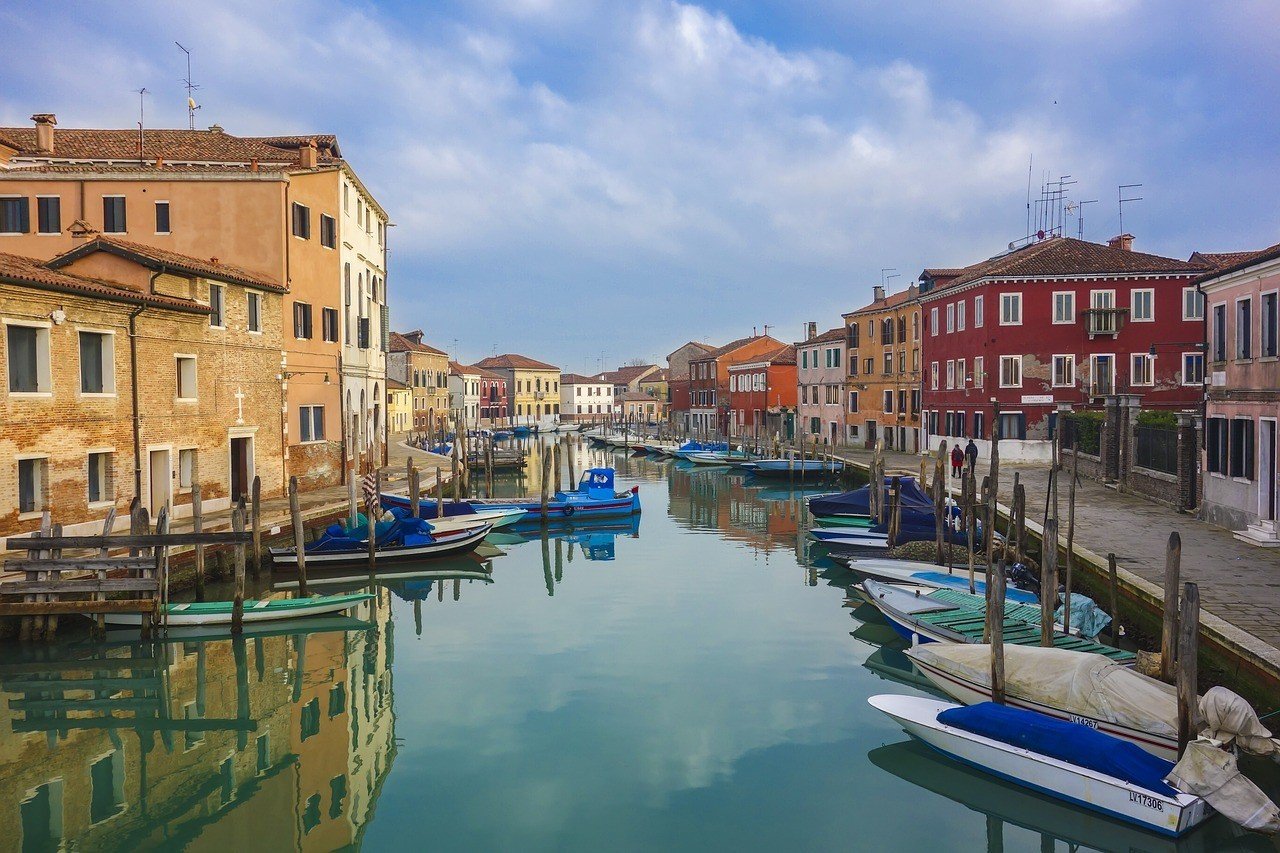 Home to Murano glass
Get there by regular water bus
Less touristy than the main city center
Watch how glass is hand-blown
Why it's awesome: Located just 1-mile north of Venice's city center stands the charming island town of Murano. Primarily known for its glass-making, Murano is a touristy, yet quiet escape from the chaotic main islands. With only 5,000 residents, it's one of the most accessible islands that can be reached on a vaporetti, or Venice water bus. And just like the main islands of Venice, Murano is linked by dozens of canals and arching bridges.
What to do there: As Murano is only 1-mile wide, it's relatively easy to explore by foot! There are many quaint restaurants and boutique shops to visit. However, the main attraction is to visit a Murano glass-blowing factory. Here, you can see how traditional Murano glass is made, and even purchase authentic vases, figurines, and souvenirs to take back home. The island also offers a few restaurants, bars, and hotels if you want to extend your visit. There are also a few medieval churches and villas to see while visiting Murano.
#4 – Burano Island
Many lace-making factories and workshops
Brightly, colored fisherman village
Tons of fresh seafood restaurants
Easy day trip from the city center
Why it's awesome: Burano Island is easily one of the most picturesque harbors in all of Venice. In fact, it's considered one of the most colorful places in the world! Charming fisherman houses line the harbor and come in every shade of red, orange, green, and blue you can imagine. It's an artist enclave, attracting prominent name designers such as Baldassare Galuppi, Remigio Barbaro, and Pino Donaggio. But besides the vibrant buildings, Burano is also known for lace-making. You can visit a lace workshop or shop for authentic souvenirs to take back home.
What to do there: Many visitors travel to Burano to admire the colorful homes and buildings, so don't forget to bring your camera! But while you're there, you can also check out a lace-making factory. As you arrive by boat in Galuppi Square, you'll see shops and handcrafters inviting you to watch them weave lace in their workshop. And if you get hungry, there are dozens of restaurants selling the fresh seafood, most of which are caught earlier that day right off the harbor!
#5 – Peggy Guggenheim Collection – A must see for art lovers!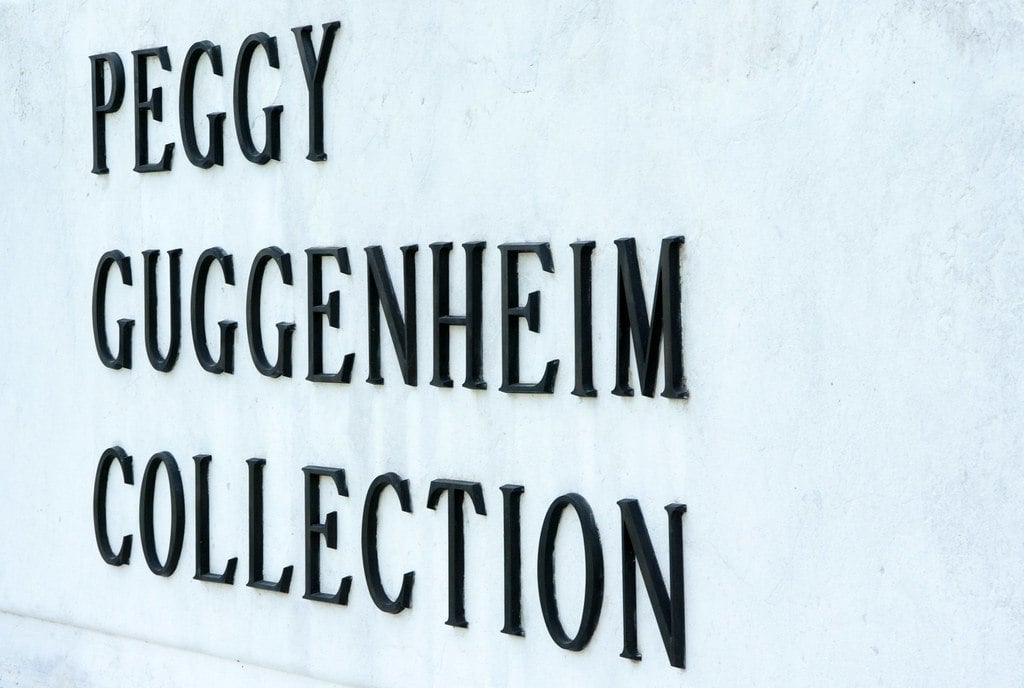 Modern and contemporary art
Former residence of Peggy Guggenheim
Picasso, Dali, and Magritte collections
Outdoor sculpture garden
Why it's awesome: While most museums and places in Venice are known for it's medieval or Renaissance history, the Peggy Guggenheim Collection focuses on the contemporary side of the city. Located on the Grand Canal, this museum shows cubist, futurist, surrealist, and impressionist art from the 20th century. Besides housing paintings and sculptures from the most prominent artists in American and Europe, the Peggy Guggenheim Collection also has a fantastic rotating exhibit display. You can check their online calendar to see which exhibits are coming up next.
What to do there: With a ticket, you'll be able to see some of the best modern and contemporary works of art in the world. See collections from Picasso, Dali, Magritte, Pollock, and Mondrian, to name a few! Attached to the museum is an outdoor sculpture garden, with works from Caro, Judd, and Hepworth. Even the building of the museum has a history! This 18th-century palace was once the residence of Peggy Guggenheim herself. She lived in this building on the banks of the Grand Canal for over thirty years.
#6 – Santa Maria Gloriosa dei Frari
Franciscan style architecture
Tomb of Titian and two Doges
Home to Titian's biggest works
Gorgeous wood carvings
Why it's awesome: This gothic church may not seem like much from the outside, but it's one of the most sacred churches in the whole city. It took almost 100 years to complete and didn't finish until the middle of the 15th-century. The entire building is made out of brick, and while it may look unassuming and dull, the design is typical for Franciscan churches of this region. However, the inside of Santa Maria Gloriosa dei Frari is filled with stunning paintings, sculptures, and altarpieces.
What to do there: There are many beautiful paintings and sculptures inside the church, including Titian's Assumption of the Virgin and Pesaro Madonna. There are even several, ornate wood carvings worth noting. One is of Donatello's St. John the Baptist, and the other is Marco Cozzi's The Monk's Choir. Besides admiring the artwork, the church is also the final resting places of two Venetian Doge's as well as Titian himself. The church's location is also breathtaking, as it sits right on the banks of one of the canals.
#7 – Gallerie dell'Accademia (Fine Arts Museum) – An awesome place to visit in Venice for half a day!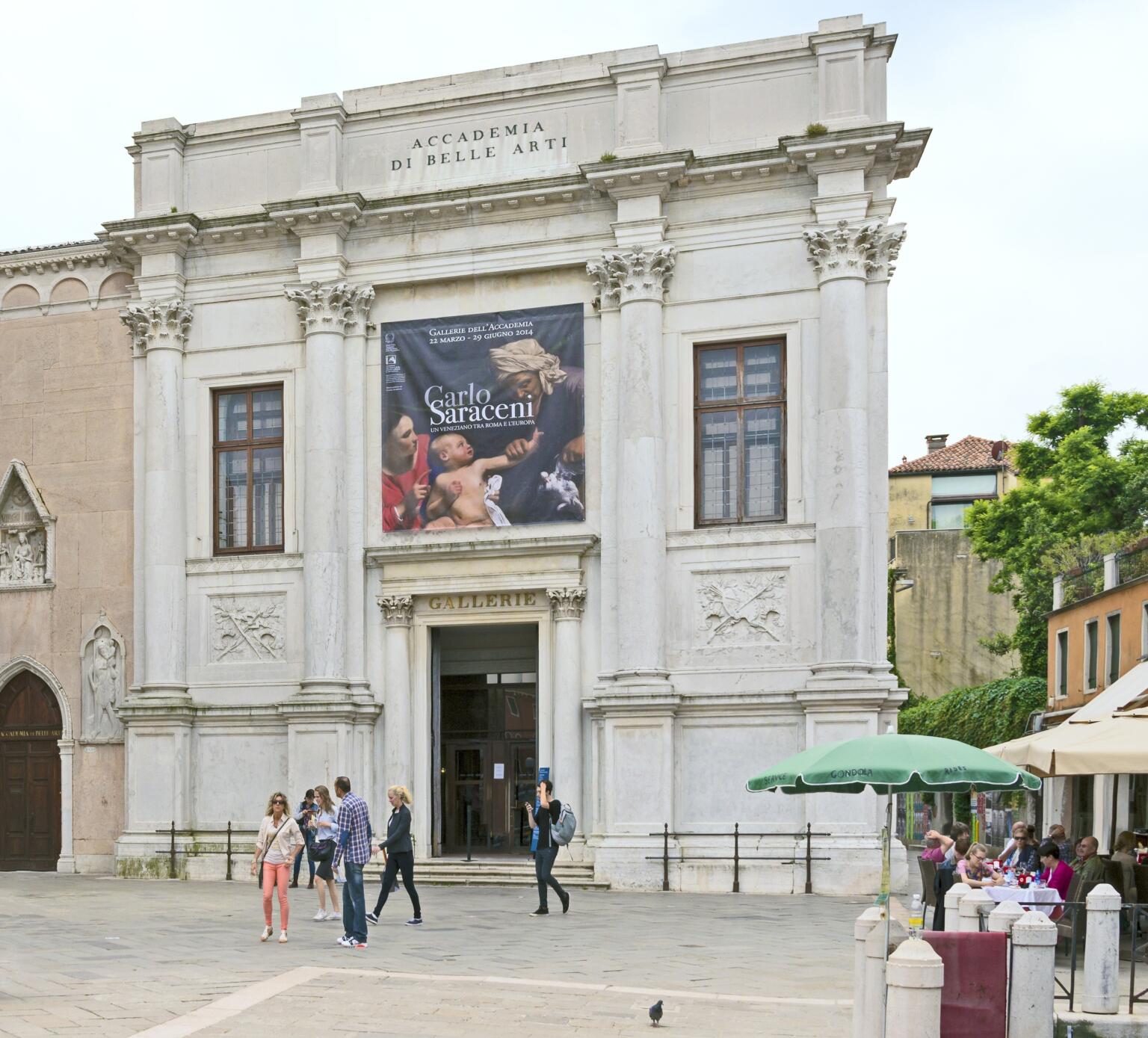 Founded in 1750
Highlights of Italian artists
Home to da Vinci's Vitruvian Man sketch
24 rooms of art
Why it's awesome: Located right in the center of the Grand Canal, the Gallerie dell'Accademia (or Fine Arts Museum in English) holds some of the most famous artworks from the 15th-18th centuries. And since most of the pieces come from Italian painters and artists, it's a great place to visit for a holistic view of Venetian art. There are many different styles on display, from Venetian Gothic paintings to Italian Renaissance. This sprawling museum covers 24 different rooms, and you could easily spend a full day seeing everything it has to offer!
What to do there: If you're a fan of Italian art, then you'll enjoy a visit to Gallerie dell'Accademia. You'll find vast collections from Bellini, Carpaccio, Canaletto, Tiziano, Tiepolo, Titian, and Veronese. However, the most famous piece of art is Leonardo da Vinci's sketch of the Vitruvian Man. Unfortunately, it's not usually part of the regular exhibit, so you should visit during a special event if you're hoping to catch of glimpse of this great print!
#8 – Rialto Bridge
Built in 1588
Connects San Polo to San Marco
Sweeping views of the Grand Canal
Popular shopping spot
Why it's awesome: Did you know that the grand Rialto Bridge is one of the only bridges that cross the Grand Canal in Venice? Because of this, it's considered one of the most famous places in Venice! This stone bridge was built in the mid-1500s and supports a street, two staircases, and a variety of shops on top of it. If you come during the day, be prepared to share the bridge with hundreds of photo-happy tourists! But as you cross, it's easy to see why the Rialto Bridge is so famous. It boasts one of the best views in the entire city!
What to do there: The main reason why people visit the Rialto Bridge is to stand at the top and look across the flowing waters of the Grand Canal. It's a trendy spot to take pictures, as the iconic bridge is one of the best places to visit in Venice. But since it connects San Polo to San Marco, it's also a way to hop between the islands. And if you're looking to drop a few bucks, there are some jewelry and souvenir shops on top of the bridge. Just don't expect any cheap or affordable deals!
#9 – Doge's Palace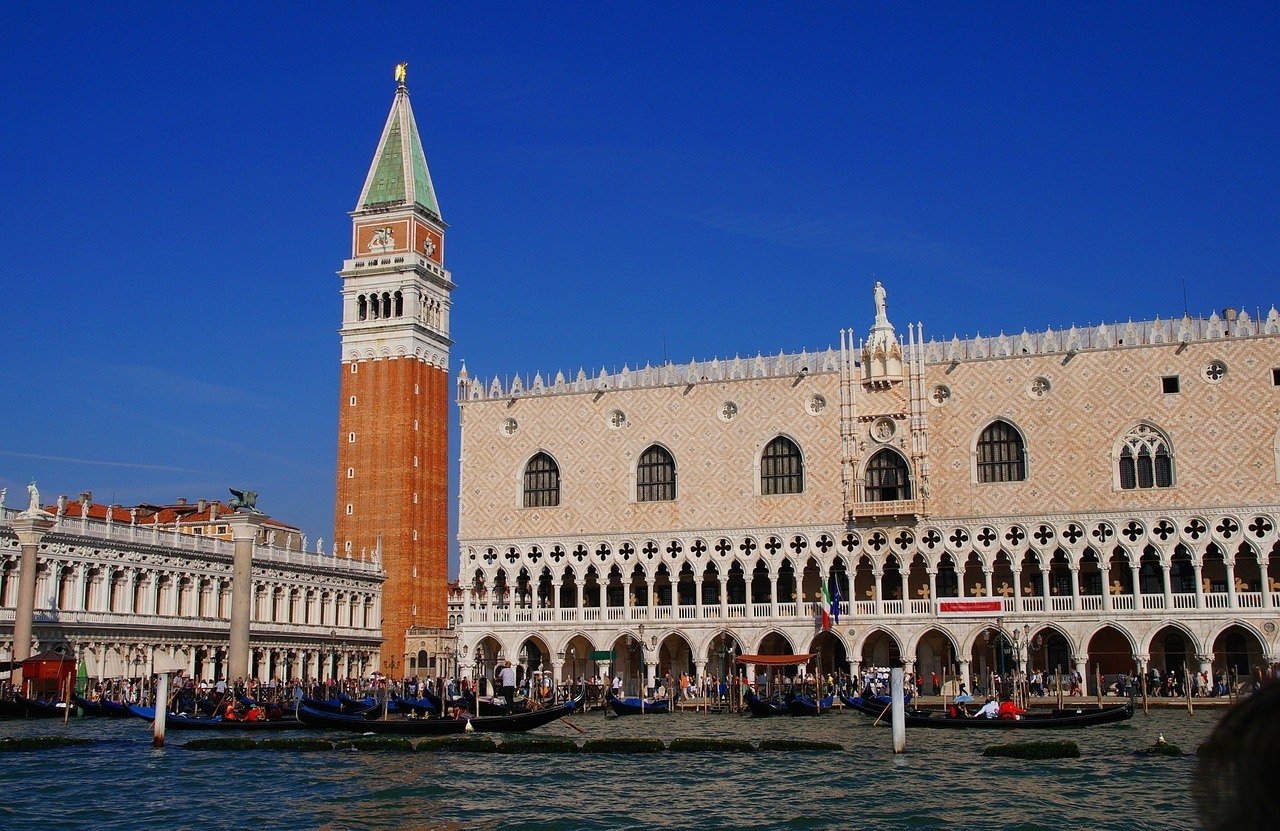 Official residence of the Doge
Stunning inside and out
Located in St. Marks Square
Thousands of paintings, sculptures, and furnishings
Why it's awesome: You can't come to Venice and skip a visit to Doge's Palace! This is one of the best places to visit in Venice, as it's located right in the center of Piazza San Marco. It was initially built as the office and seat of government of the Venetian Doge, but also functioned as a prison. But the pink Verona marble architecture is what really set's this building apart from other attractions in Venice. Dozens of intricately carved, stone columns support the walls and arching windows, giving it an opulent, grand appearance.
What to do there: The outside of the palace is worth admiring, especially Porta della Carta, which depicts the Doge with a Lion, two symbols of the Venetian Republic. It's considered one of the most exquisite pieces of Venetian Gothic art. By booking tickets, you can see in the inside of this stunning palace, including the rooms of Sala del Maggior Consiglio, Scala Ord'o, Sala del Collegio, and Sala del Senato. The art you see inside was all painted and explicitly sculpted for the palace, which is rare for most museums.
Is This the Best Daypack EVER???
#10 – Ponte dei Pugni Vegetable Barge – An unknown (but awesome!) place to see in Venice!
Official residence of the Doge
Stunning inside and out
Located in St. Marks Square
Thousands of paintings, sculptures, and furnishings
Why it's awesome: Unlike your traditional farmer's market, the floating vegetable barge at Ponte dei Pugni is a unique shopping experience! Sitting on the canal, the boat sells a variety of fresh produce, most of which is locally sourced around Italy and the surrounding cities. It's usually frequented by locals, although the occasional tourist can be found snapping photos of this floating market.
What to do there: Come hungry, because you'll want to feast on as many fruits and vegetables as possible! Although you can come to watch the locals ordering and shouting for their green beans and carrots, you should order a few items yourself. Or, you can grab an aperitivo or gelato from the nearby shops and sit on the side of the canal people watching. Either way, the floating vegetable barge at Ponte dei Pugni is worth a visit!
#11 – Teatro La Fenice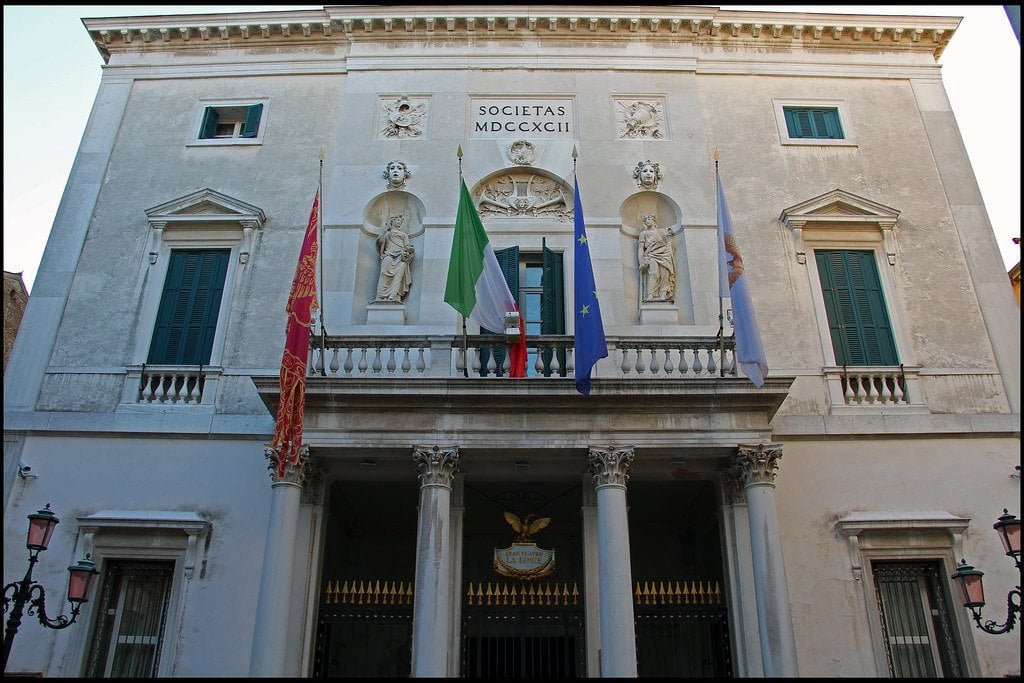 Burned in three fires
Crystal chandeliers and ornate paintings
Center of the bel canto era
One of the best places to visit in Venice
Why it's awesome: There are very few theaters in the world as breathtaking as Venice's Teatro La Fenice. In fact, it may be one of the most famous opera houses in the entire world! It's partially survived not one, not two, but three different fires, and has been rebuilt as the grand theater that you see today. When you step inside, you feel as if you've walked into a painting, with a vivid blue ceiling and shimmering gold boxes lining the walls.
What to do there: Although you can see a live performance on stage, the theater building itself is the biggest attraction. As you walk through the grand foyer, you'll get to marvel at the crystal chandelier that hangs on the ceiling. And when you enter the main auditorium, you'll notice the ornate plaster figures and curved gold box seats. You can't miss the royal imperial box, a private booth fit for only the utmost royalty. That being said, you should still try to see a performance if you come during theater season. Teatro La Fenice has hosted some of the most prominent operas in all of Europe.
#12 – Ca' Macana Carnival Masks – One of the more unique places to visit in Venice!
Traditional Venetian masks
Each is hand painted
Paint your own mask in the workshop
Used in the film "Eyes Wide Shut"
Why it's awesome: The carnival mask is one of the playful (and sometimes haunting) symbol of Venetian culture. And at Ca' Macana, you can see how these magical masks are created. Each mask is handmade and painted, which means you won't find any cheap, low-quality knock-offs here! Whether you're coming to pick out your next mask for Carnival, or just wanted to see how the craftsman does their work, we know you'll enjoy this authentic Venetian experience.
What to do there: While Ca' Macana is primarily a shop, it's also a factory, workshop, and painter's studio. If you're looking to pick up an authentic souvenir, then a traditionally hand-painted mask from Ca' Macana is a good option. But for something more unique, you can attend one of their painting workshops to create your own mask creation! It's great for families, couples, or any individual who wants to try their hand at mask painting.
Small Pack Problems? 😉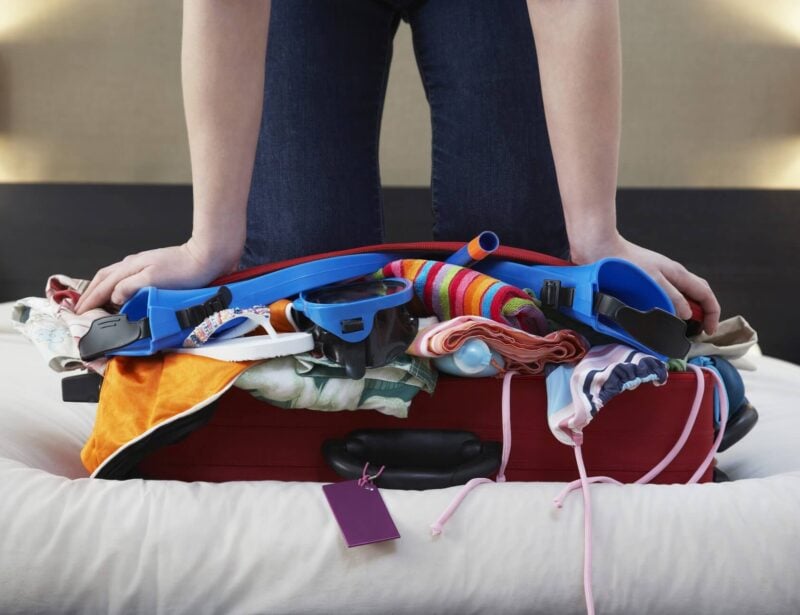 Wanna know how to pack like a pro? Well for a start you need the right gear….
These are packing cubes for the globetrotters and compression sacks for the real adventurers – these babies are a traveller's best kept secret. They organise yo' packing and minimise volume too so you can pack MORE.
Or, y'know… you can stick to just chucking it all in your backpack…
Get Yours Here
Read Our Review
#13 – Jewish Museum
Cultural neighborhood
Close to two synagogues
Located in the Jewish Ghetoo
Artifacts and photos
Why it's awesome: Located in Campo of the Ghetto Novo, the Jewish Museum is a fascinating, educational glimpse into the Italian Jewish community. The area itself has a complicated history, as it was initially built to segregate the Jews from the rest of Venice in the early 1500s. The museum is even located between two synagogues, which can be toured along with a visit to the museum. If you're interested in diving into a different culture, then add the Jewish Museum to your Venice itinerary!
What to do there: Inside the museum, you'll find thousands of artifacts related not just to Judaism, but to the people who resided around the area in Venice. One exhibit contains items, such as precious objects like jewelry, metalworks, and furnishings on display. There's even an on-site library and text archive with original scriptures and ancient books. The other exhibit is dedicated to the Jews in Venice. This cultural section uses text, interviews, and photos to depict the daily life and struggles that they had to go through over the last few centuries.
#14 – San Michele Island – A nice, non-touristy place to visit in Venice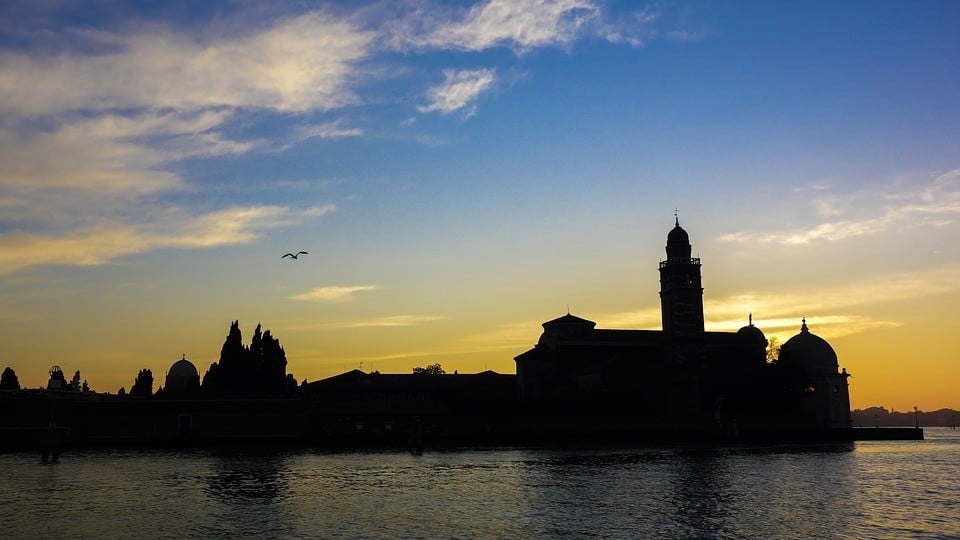 Non-inhabited Island
Suitable for a peaceful, quiet visit
Several chapels and churches to visit
Venice's main cemetery
Why it's awesome: In a city with over 100 islands, it's no surprise that Venice has an island just for the dead! San Michele Island is a small piece of land that's been used as the city's cemetery since the early 19th century. And now, it's the final resting place to many famous scholars, poets, designers, and artists from all over the world. The cemetery is also home to seven graves from British World War I officers in the navy.
What to do there: There are no residents that live on San Michele, so visiting and deserted island cemetery is a unique experience on its own. Besides the cemetery, there are a few gothic churches that are still run services. However, you should keep in mind that the cemetery is still in use today, and it's not uncommon to come during a funeral. For this reason, you should be quiet and respectful at all times when visiting the cemetery on San Michele Island.
#15 – Lido Di Venezia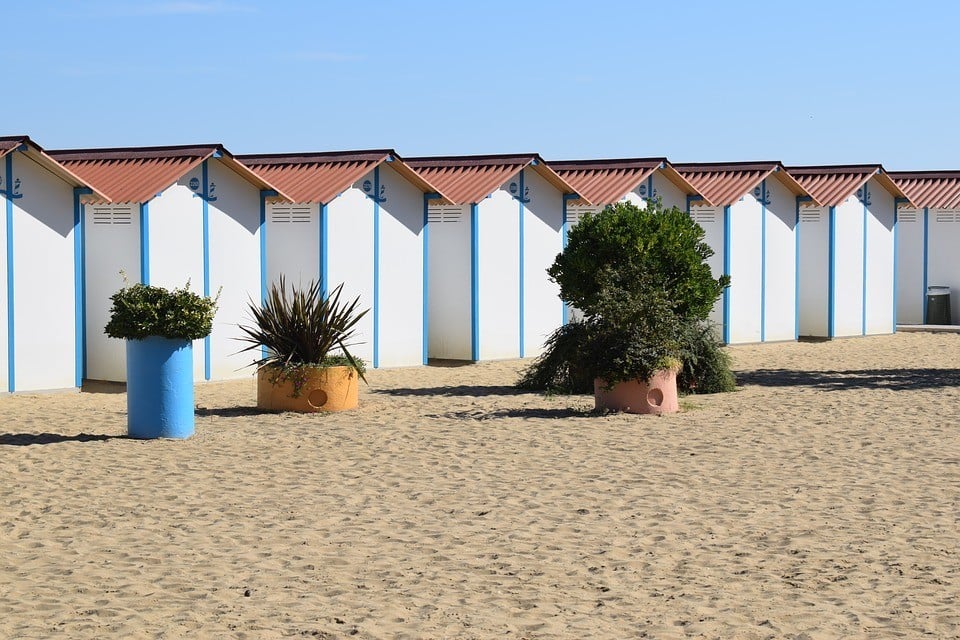 Sandy beaches and swimming
On-site golf course
Harbor restaurants and shops
Get around by car or taxi
Why it's awesome: If you need a break from the chaotic crowds of tourists, then venture over to Lido Di Venezia for a beach escape. This island is connected to the other islands by vaporetti water buses. But people come to Lido Di Venezia for fun, outdoor activities. Because of this, it's often less busy and less touristy. And unlike the main Venetian islands, Lido Di Venezia has roads, so you can quickly get around by car or taxi if you need. So trade in the concrete walkways and stone bridges for green parks and beachy surfs!
What to do there: Come to Lido Di Venezia to relax and sunbathe on one of the many sandy beaches. Murazzi and San Nicolo beaches are more rugged, with dunes and rocky cliffs. However, you can still find more fabulous beaches with cabanas and sunbeds at one of the neighboring shores. And if golf is more your hobby, you can play a few rounds at Circolo Golf Venezia. Of course, there are restaurants, shops, and bars scattered around the island to keep you entertained at all hours of the day.
#16 – Rialto Market – A must-see for foodies!
Fresh seafood and produce
The earlier you go, the better
See how the locals shop
Purchase souvenirs
Why it's awesome: Whatever you're in the mood to buy, we guarantee that Rialto Market has it! Nestled next to the Grand Canal and Rialto Bridge, the Rialto Market is the go-to place for handpicked produce, fresh seafood, and unique souvenirs. And although it can get busy and touristy during the day, you'll still find local residents and restaurant owners coming here to purchase their own foods. But if you want to avoid the hordes of tourists all together, arrive around 6 in the morning to watch them set up.
What to do there: At Rialto Market, shopping is the name of the game. You can pick up fruits, vegetables, spices, meats, fish, and other fresh farmers produce. But if you aren't planning to cook during your stay in Venice, you can still grab a few snacks (or a glass of prosecco) to taste what the market has to offer. For an organized tour of the Rialto Market, consider booking a walking food tour, which includes small tastings and samples along with a knowledgable guide.

Our GREATEST Travel Secrets…
Pop your email here & get the original Broke Backpacker Bible for FREE.
#17 – Lazzaretto Nuovo
Quarantine Island in the 1300s
Nature paths and walks
Museums about the plague
Bird-watching
Why it's awesome: One of the most unusual islands in Venice is undoubtedly Lazzaretto Nuovo. Nicknamed quarantine island, Lazzaretto Nuovo was a way for Italy to contain those who were afflicted with the Black Death plague in 1348. Since it opened to the public, hundreds of skulls and mass graves have been found. If you plan to visit, keep in mind that the water bus only stops there by request, which makes this island one of the most off-the-beaten-path places to visit in Venice!
What to do there: It's best to visit Lazzaretto Nuovo with a guided tour so that you can learn about its dark historical past in full detail. But if you prefer to tour the island yourself, you can take on of the historical nature paths to see the city on your own. There's also a plague museum and archeological exhibit with objects and finds from recent excavations. However, the marshy wetland is a unique environment that's home to a variety of aquatic birds, which is unique compared to the rest of the Venetian islands. For this reason, bird watching is also a favorite activity.
#18 – Castello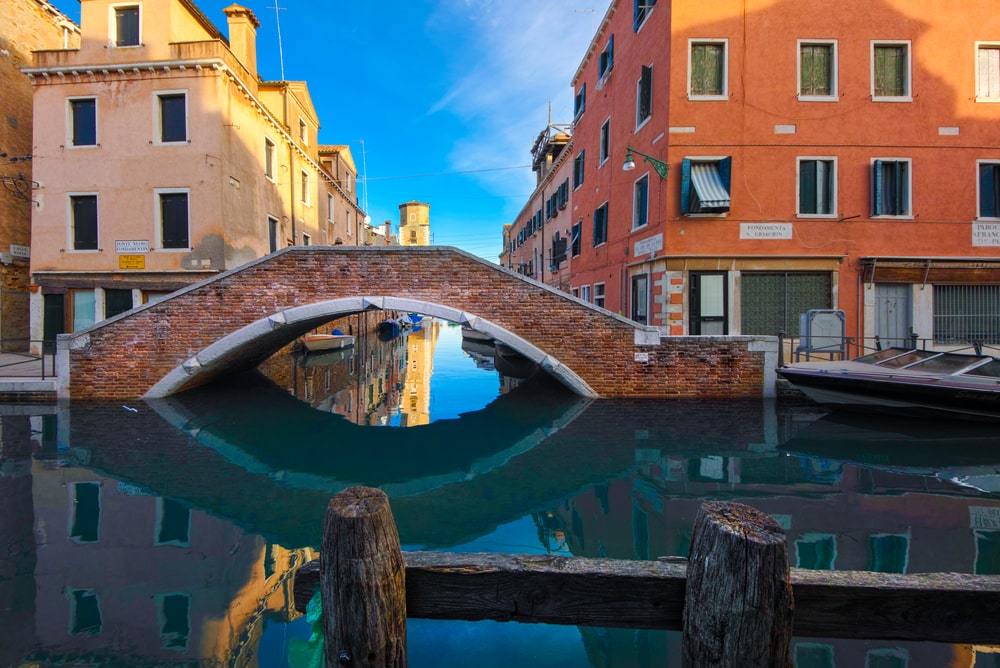 Largest neighborhood in Venice
More affordable than other spots
Local restaurants and cafes
Museums, churches, galleries
Why it's awesome: Although the Castello district is just a short 10-minute walk from St. Mark's Square, it feels like an entirely different city. It's the largest neighborhood, but surprisingly is the only one that doesn't border the Grand Canal. Here, you can escape the tourists and enjoy shops, restaurants, and small piazzas that feel more local and authentic. And best of all, the prices in Castello are much more affordable! But wherever you go, you'll love the charming, laid-back vibe that radiates throughout the alleys and canals of the Castello.
What to do there: There's a seemingly endless supply of activities to do in the Castello. You can visit one of the churches, such as San Pietro di Castello or San Francesco di Paola if you're interested in architecture. Or perhaps you can spend time in a museum like the Querini Stampalia Foundation or Museo di Palazzo Grimani. But the Castello is also great for those looking to indulge in delicious Venetian cuisine, as there are a variety of restaurants, bars, and cafes around.
#19 – St Mark's Bell Tower – A beautiful place to see in Venice!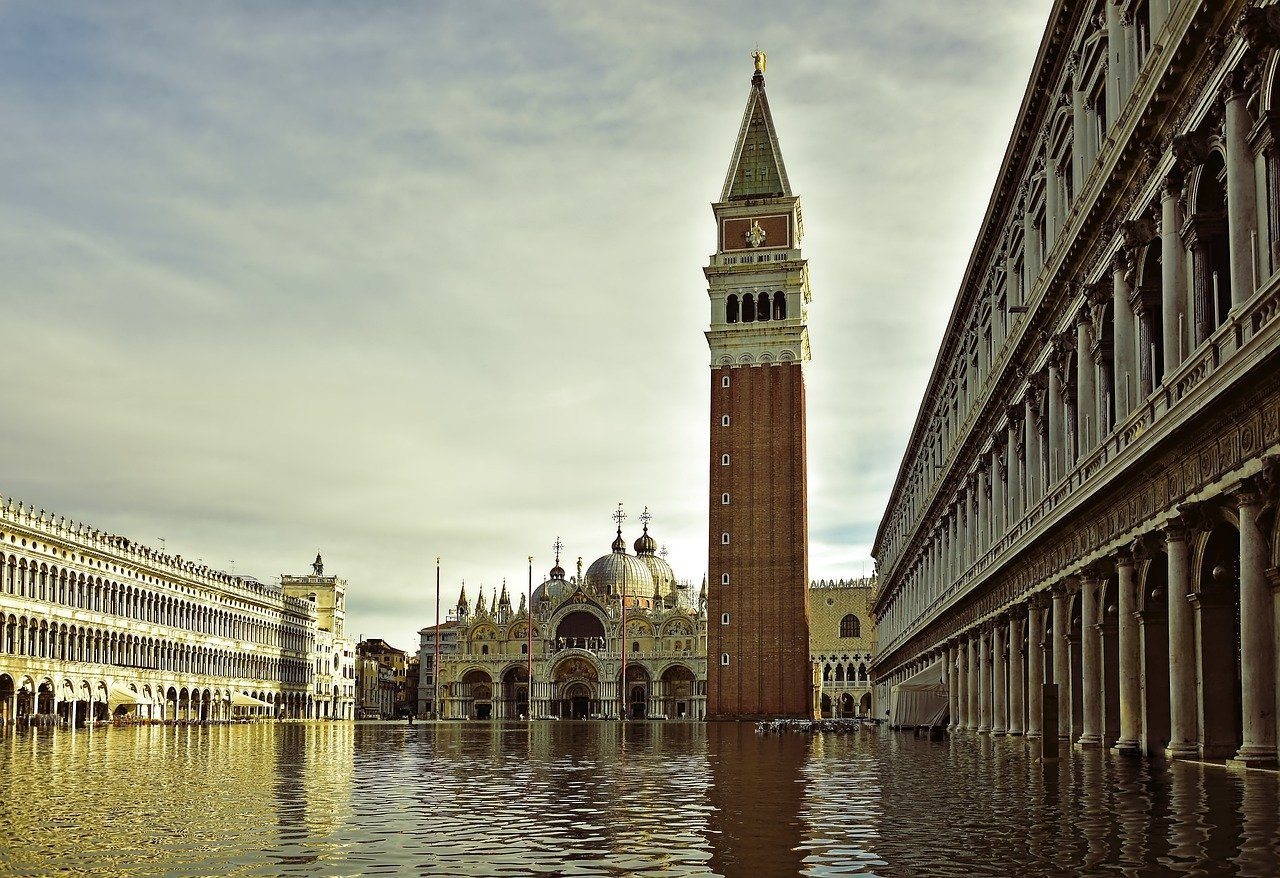 Symbol of Venice
Elevator ride to the top
Sweeping views
Good on a bright, sunny day
Why it's awesome: It might be one of the most iconic landmarks in all of Venice, but the San Giorgio Maggiore Bell Tower is worth the hype. Located on St. Mark's Square, this 323-foot tower boasts some of the best panoramic views in the entire city. Although it collapsed in 1902 from fierce lightning and fire, it was rebuilt as a replica as it was before. And at the top is the belfry, which holds five different bells that ring at various points of the day.
What to do there: While you can admire the towering structure from the ground, climbing to the top is the best way to experience the bell tower in its full glory. Best of all, you don't need to struggle up flights of stairs in order to enjoy the views. A built-in elevator will whisk you to the top where you can peer over the edge at St. Mark's Square below you. And unless you want to spend hours in the sun in line, you should consider booking skip-the-line tickets in advance!
#20 – Libreria Acqua Alta – Quite the quirky place in Venice!
Unique bookstore
Home to an adorable cat
Vast collection of books and maps
A hidden gem in Venice
Why it's awesome: Libreria Acqua Alta is not your average bookshop! This electric shop stores it's books, magazines, and maps inside floating, waterproof basins. We're talking bathtubs, sinks, and even a full-size gondola! And since the water levels in Venice continue to rise, it's easy to see why the shop is desperately trying to avoid losing its books to a flood. Besides being one of the most unique shops in the city, it also happens to be one of the most beautiful.
What to do there: First and foremost, Libreria Acqua Alta is a bookshop. You can find all sorts of first edition prints, maps, and best sellers inside (and outside) in the floating basins. But even if you're not in the market for something to read, it's worth checking out just to see the bizarre setup. It might be cramped and overcrowded, but it's one-of-a-kind and one of the coolest places to see in Venice. There's even a resident stray cat, who is more than happy to accept a few pets and head scratches during your shopping.
Save $$$ • Save the Planet • Save Your Stomach!
Drink water from ANYWHERE. The Grayl Geopress is the worlds leading filtered water bottle protecting you from all manner of waterborne nasties.
Single-use plastic bottles are a MASSIVE threat to marine life. Be a part of the solution and travel with a filter water bottle. Save money and the environment!
We've tested the Geopress rigorously from the icy heights of Pakistan to the tropical jungles of Bali, and can confirm: it's the best water bottle you'll ever buy!
View on REI
Read the Review
#21 – San Servolo Insane Asylum Museum
Located on San Servolo Island
Once held over 200,000 patients
See real medical equipment
Visit the laboratory, pharmacy, and hospital rooms
Why it's awesome: If you need a break from the art galleries and historic Venetian museums, try something different. Head to San Servolo Island, the official mental asylum region of Venice. It opened in 1725 when the Italian government required that all psychiatric patients be quarantined on San Servolo Island. Since it's founding, over 200,000 patients were brought to the island, including men, women, and children. However, it was closed in the mid-1970s and turned into a museum for visitors.
What to do there: The San Servolo Insane Asylum Museum contains relics and artifacts that were used during its operation. You'll find medical equipment, straight jackets, and photos from the insane asylum. Most of the rooms are also intact and open to the public, including the anatomical theater, pharmacy, and laboratory. Next to the museum is a small park where you can rest or have a picnic. Word has it that the doctors used the rare plants and trees in the park to concoct tinctures for the pharmacy!
#22 – Bovolo Staircase – A great place to see in Venice if you love architecture!
One-of-a-kind architecture
Recently opened to the public
Sweeping rooftop views
Hidden down a narrow street
Why it's awesome: The Bovolo Staircase is undoubtedly one of the most bizarre pieces of architecture you'll see in Venice. This tall, cylindrical tower conceals a winding, spiral staircase that leads to the top lookout. It was designed in the 15th century for the aristocratic Contarini family, but it only recently opened to the public in 2016. It's somewhat off the beaten path and is one of the more unusual things to do in Venice. As you make your way to the top, you'll see why this unique building is nicknamed "the Snail"!
What to do there: After you purchase an admission ticket to the Bovolo Staircase, you'll want to climb to the top for the view immediately. However, we suggest you take your time and admire the intricate arched windows and stone staircase that was once walked on by the royalty. Once you reach the top, you'll be rewarded with dramatic views across the top of the Venetian skyline. And if you're lucky, you'll have the entire terrace for yourself! Your ticket might also include entrance to the exhibit room, where there's a rotating display of local art.
Get insured for your trip to Venice!
ALWAYS sort out your backpacker insurance before your trip. There's plenty to choose from in that department, but a good place to start is Safety Wing.
They offer month-to-month payments, no lock-in contracts, and require absolutely no itineraries: that's the exact kind of insurance long-term travellers and digital nomads need.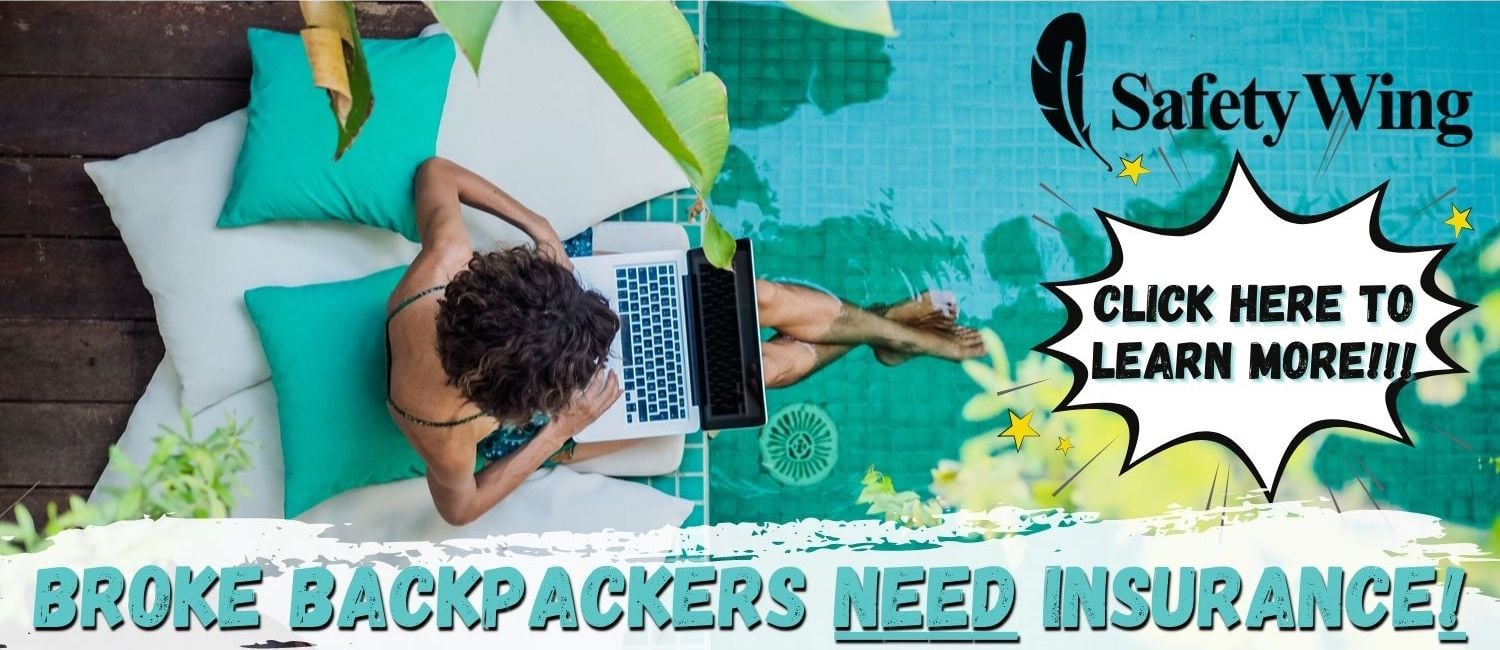 SafetyWing is cheap, easy, and admin-free: just sign up lickety-split so you can get back to it!
Click the button below to learn more about SafetyWing's setup or read our insider review for the full tasty scoop.
FAQ on the Best Places to Visit in Venice
Find out what people want to know about the best places to visit in Venice
Final Thoughts
There's something in Venice for every type of traveler. From charming courtyards and gothic buildings to bustling markets and unusual museums, we're sure that you'll love spending time in the City of Canals.
However, this list is just a small taste of what you'll find in Venice. If you have the time, take a stroll through the back alleys and over the arched bridges. There's something beautiful to be explored around every corner, and you'll never know what treasures you'll find!
---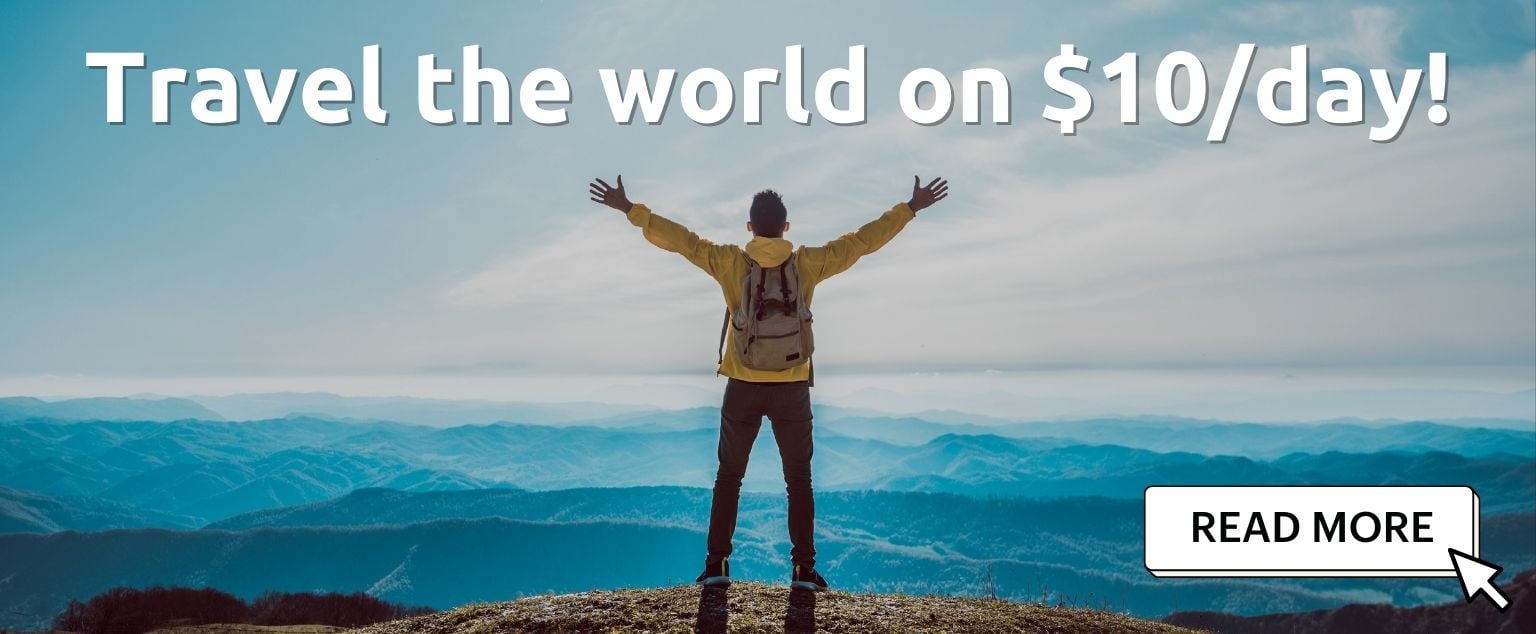 And for transparency's sake, please know that some of the links in our content are affiliate links. That means that if you book your accommodation, buy your gear, or sort your insurance through our link, we earn a small commission (at no extra cost to you). That said, we only link to the gear we trust and never recommend services we don't believe are up to scratch. Again, thank you!