There's no other city in the world quite like it! With its incredibly rich history and cultural appeal, Venice is one of the top destinations not just in Italy, but the whole of Europe. There are loads of things to do in Venice, Italy, making this destination appeal to anyone!
There is an incredible number of unmissable things to do in Venice that it can be difficult to arrange your itinerary. To help you choose the best Venice attractions and activities, here's our ultimate guide to the city. It includes some of the most popular things to do in Venice, as well as some unique experiences!
Top Things to Do in Venice
There are so many must-do activities when in the city of canals, as well as some really unique experiences. Here are some of the essential things to do when visiting Venice.
St. Mark's Basilica is one of the most important sites to see in Venice, this world-famous cathedral will take your breath away as you see it standing tall above the piazza from the outside. However, there is so much more to discover inside the cathedral too.
As you enter the magical architectural marvel, take the time to absorb all the history that surrounds it. From the historic art that decorates this massive building to the beautiful domes and details that make St. Mark's such an iconic gem, it's hard not to feel inspired. One aspect to note is that the line outside can get seriously long, so consider purchasing a skip-the-line ticket for convenience.
This is is one of the best things to do in downtown Venice!
2. Take in the Best of Venice at St. Mark's Square
While the enormous cathedral may be the focal point, the piazza on which this building is situated is home to some of Venice's most important sites. This famous piazza on the Grand Canal also houses St. Mark's Campanile, the Doge's Palace, and Torre dell'Orologio. In other words, this square is the heart of Venice!
St. Mark's square is always seriously busy and is one of the best places to absorb the unique charms of the floating city. Spend some time walking around here, taking pictures, and enjoying the busy vibe. This is undoubtedly one of the best things to do in Venice city center.
First Time in Venice
San Marco
San Marco is one of the most famous districts in Venice. The heart and soul of the city, San Marco is home to many of the most important landmarks and locations in Venice. From St. Mark's Square to the Rialto Bridge, this district is packed with top tourist and sightseeing attractions.
Places to Visit:
Enjoy the views of Venice from Campanile di San Marco
Ride a romantic gondola through the canals of Venice
Take in the amazing architecture of St. Mark's Square
For more Places to Stay, check out our full Venice Neighborhood Guide!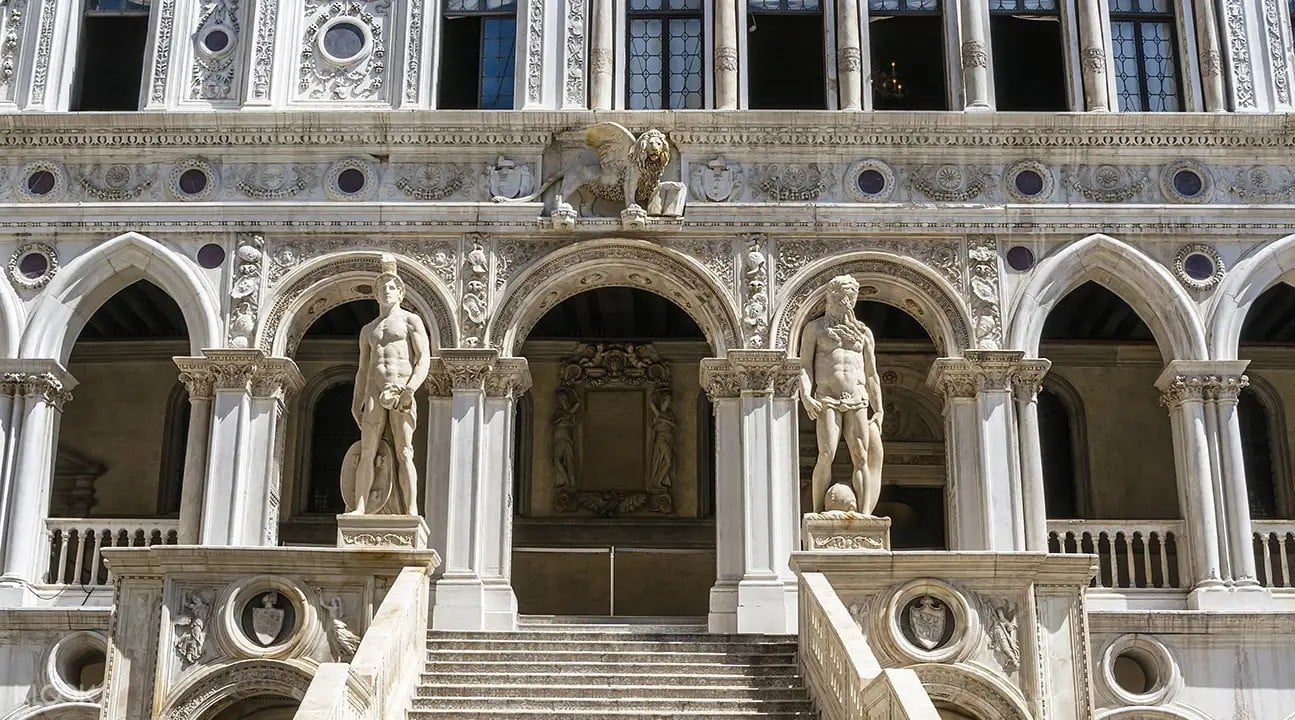 The Doge's Palace is a truly spectacular building to take in. This landmark can be found in the famous St. Mark's Square and is built alongside the Grand Canal. Due to this significant location, the Doge's Palace is one of the most important and must-see buildings in Venice.
Besides its magnificent beauty, the Doge's Palace is one of the most interesting places to learn about the history of Venice. Visiting here will allow you to learn about this ancient republic, as well as take in all of the incredible art and architecture inside. When visiting the palace, be sure to also cross the iconic Bridge of Sighs too.
This is one of the best things to do in Venice on a rainy day.
4. Watch the Water Traffic on the Grand Canal
Venice is made up of a network of canals, with the Grand Canal being the center of it all. This canal is more like a large river in terms of its size, and there is always so much activity going on along here!
Walk alongside the canal (or catch a boat down it) to soak up what Venice is all about. The canal is lined with stunning old buildings and some of the best points of interest in Venice.
If you are wondering what to do around Venice, a day out visiting its well-loved surrounding islands is a must. Be sure to take a day exploring Murano, Burano, and Torcello islands. These can all be easily reached by boat from the central hub of Venice.
These islands are famous for their superior beauty and slow lifestyle. Murano is known across the world for its artisanal glassblowers – who you can see in action on the island. Burano consists of stunning colorful houses, while Torcello is the perfect place to spend some time relaxing and enjoying a delicious lunch.
This is one of the most essential things to do in Venice!
6. Cross the Iconic Rialto Bridge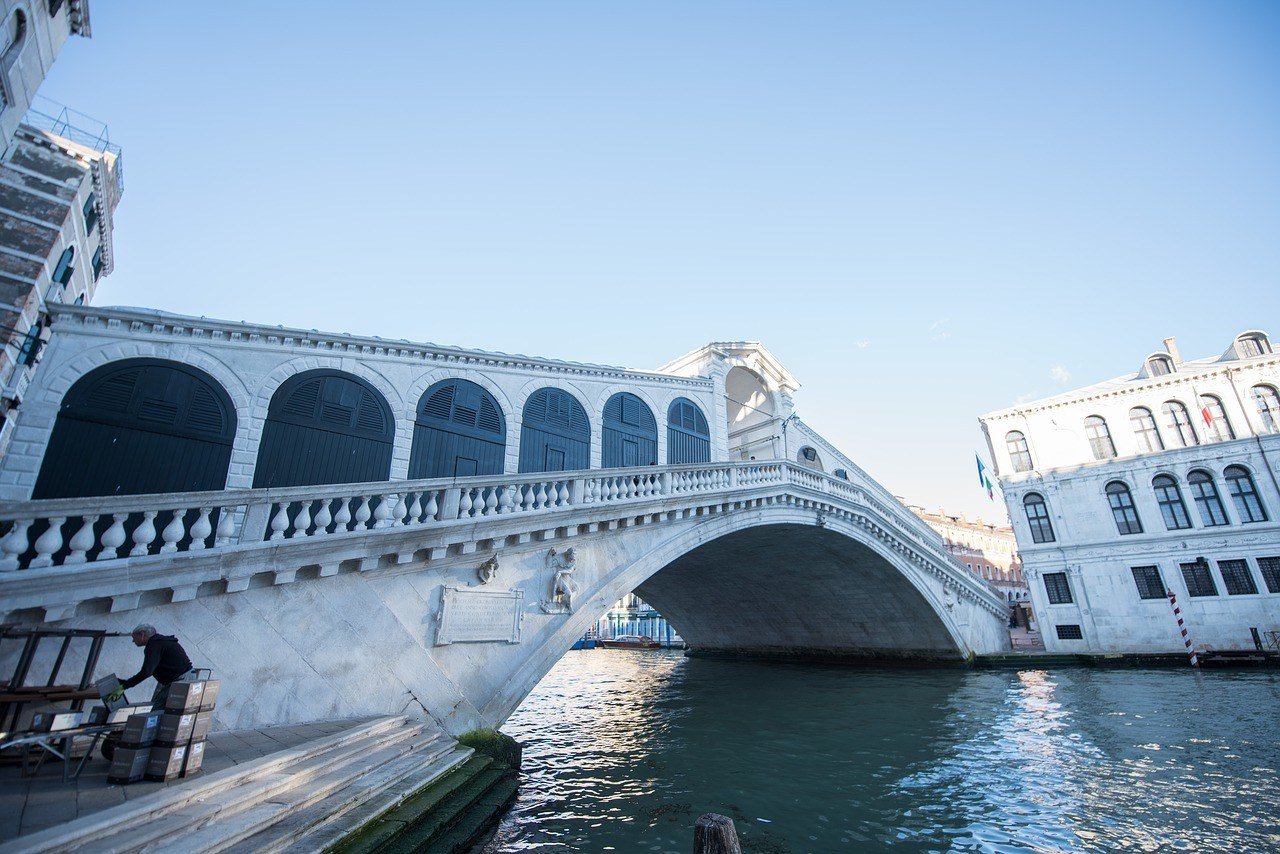 The Rialto Bridge is a symbol of the city, and walking across it is one of the most important things to do in Venice. This landmark has an interesting history, dating all the way back to 1591.
The bridge is the best way to cross the Grand Canal, and it's one of the busiest walkways in Venice. Enjoy the different shops along the bridge, and admire its iconic design. This is one of the most famous of Venices' attractions, and walking along it has got to be one of the best things to do in Venice center.
The Best Travel Backpack?!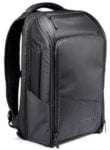 Pssssst! Not picked the perfect travel backpack yet? The Broke Backpacker team has tried out over thirty backpacks this year! Our favorite carry on backpack is the Nomatic Travel Backpack.
Check out our full review!
Unusual Things to Do in Venice
While there are loads of historical landmarks and cultural gems in this city, some of the best things to do in Venice are a little bit unusual! Here are some unique activities to add to your Venice itinerary.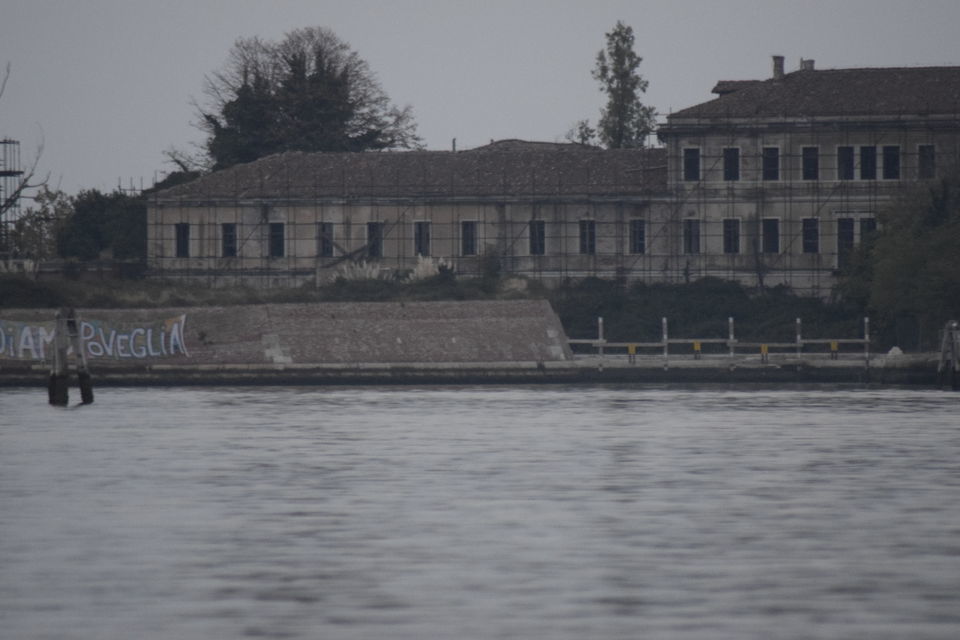 Poveglia Island is regarded as one of the most ghostly places on the planet, featuring a desolate old plague quarantine building! For those that are brave enough, you can explore this spooky island when visiting Venice!
Poveglia Island is actually a very interesting place, with the quarantine center dating back to 1403. The island has been uninhabited for many years now, which has only added to the air of mystery surrounding it. Visiting the island has got to be one of the more adventurous things to do in Venice.
8. Wade Through the Flooded Crypt of San Zaccaria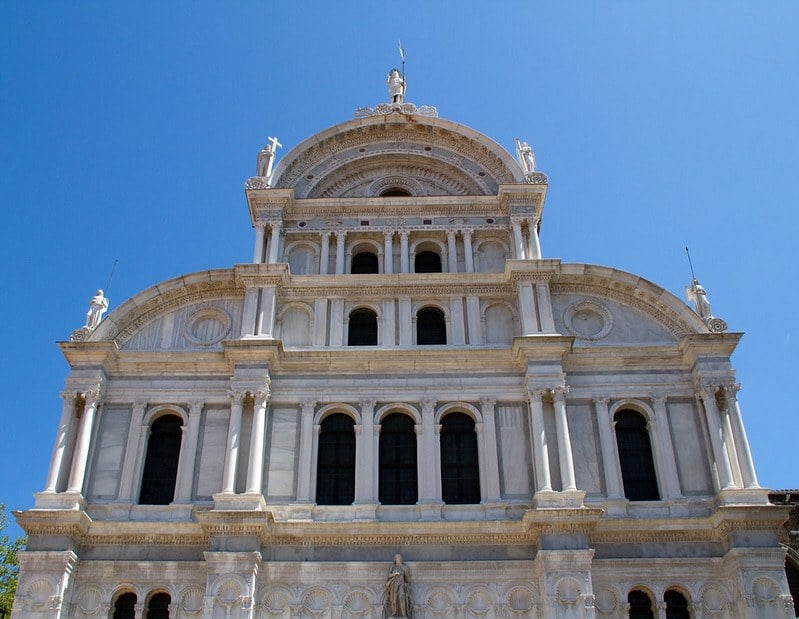 San Zaccaria Church is a beautiful landmark in Venice, but its stunning main hall is not the only reason to visit. Below this church lies a flooded crypt, holding the bodies of Venetian doges.
As this church dates back to the 15th century and was built over a canal city, flooding seems inevitable. Seeing the flooded crypt is really quite a beautiful sight, with the water glistening alongside the age-old architectural details. This is certainly a unique attraction in Venice.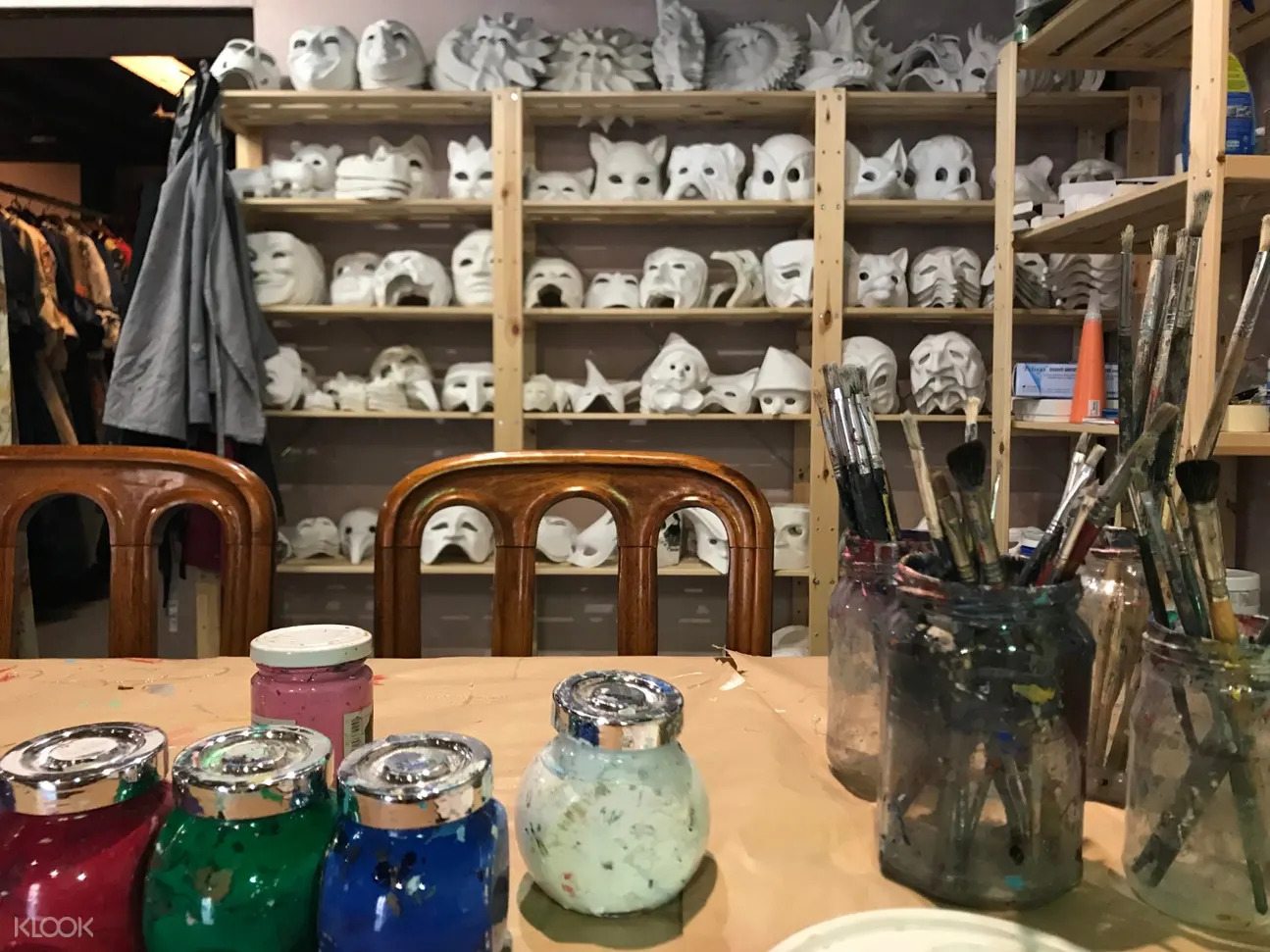 One of the things that Venice is world-famous for is it's beautifully designed and decorated carnival masks. While these can be found for sale all over the city, why not make your own?
Workshops are available in Venice that will teach you about the significance of these masks, as well as show you the techniques to create your own. This is a great way to bring home a particularly special Venetian souvenir!
Safety in Venice
As Venice hosts such a large number of visitors and tourists each year, the city is well suited to provide a safe experience. The city is a safe destination overall.
However, precautions still need to be taken. The narrow streets of Venice can get super crowded, so always be wary of pickpockets here. Tourists must also be aware of potential scams or traps.
Read our tips for traveling safely before you fly and always get travel insurance. Check out our roundup of the best travel insurance.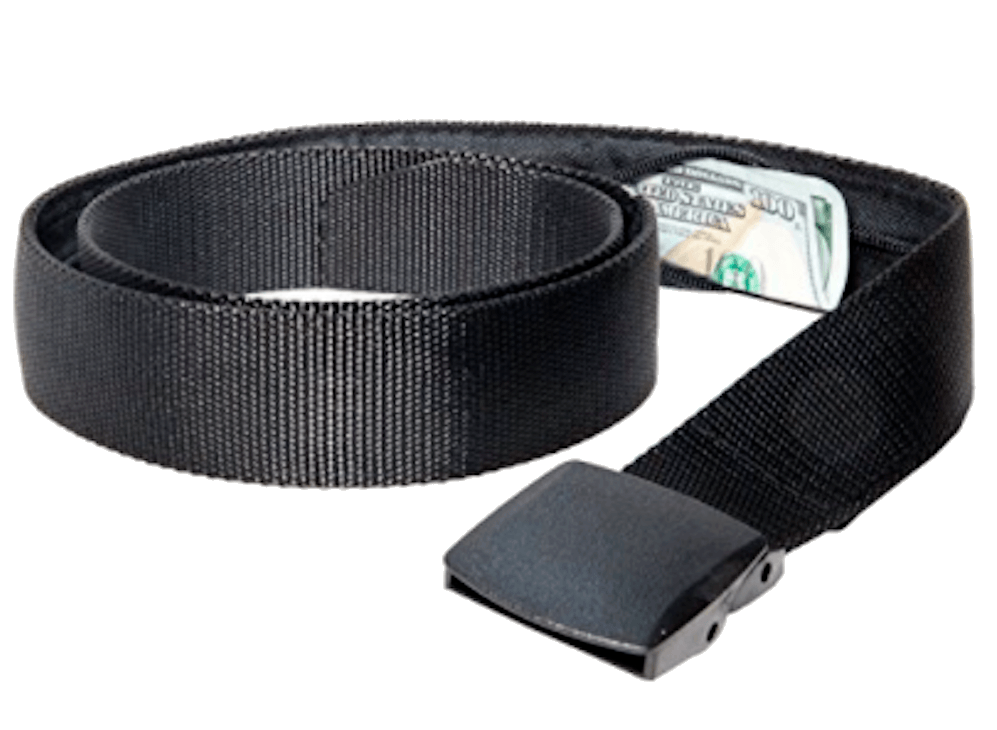 You should always have emergency cash hidden on you - pick up this awesome security belt with its hidden pocket before you travel, it's perfect for hiding money, a passport photocopy.
Things to Do in Venice at Night
Venice things to do may often be focused around the daytime, but this city is still an exciting place at night! Here are some fun things to do in Venice after hours.
10. Eat Cicchetti – Venice's Favorite Food!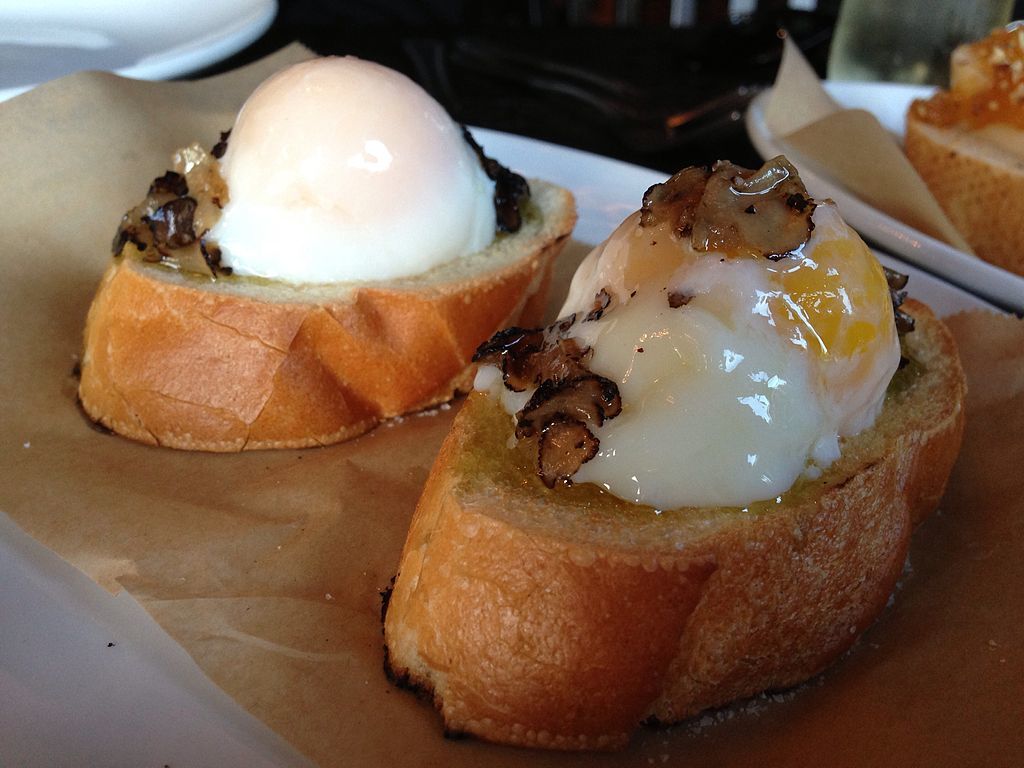 As the days come to an end in Venice, wine and food bars around the city come to life with great excitement! These little bars serve Cicchetti, a truly classic thing to eat in Venice!
Cicchetti is a bite-sized snack, generally consisting of a delicious topping on a piece of toasted bread. These are ordered (and usually eaten) over the busy counter. This fun Venetian tradition is not just about the food, though. Eating Cicchetti is all about a fun social atmosphere, and of course plenty of local wine!
The ancient streets of Venice are loaded with mysteries and legends, something that is best experienced while walking around at night.
There's the Venetian butcher that supposedly made human-meat sausages, as well as the many haunted landmarks, the city's unusual statues, the House of Spirits (that fishermen refuse to fish in front of), and more! Self-guided tours are a popular way to learn about the many mysteries of Venice, Italy. For dramatic purposes, this is best experienced at night.
Where to Stay in Venice
Looking for a specific place to stay? These are our highest recommendations for places to stay in Venice.
This incredible hostel is located in the Cannaregio district. It is a short walk from the centre of the city as well as Venice's top tourist attractions. Housed in a renovated 12th-century convent, this hostel oozes history and charm. It has comfortable beds, a spacious common room, laundry facilities and a library.
If you love hostels, you should check out our list of the coolest hostels in Venice!
View on HostelWorld
Nestled in the trendy Castello district is this amazing four-star hotel. It offers easy access throughout Venice and is close to great bars, restaurants, galleries and museums. It boasts air-conditioned room with modern amenities. There's also a coffee bar, laundry service and stylish lounge bar on-site.
View on Booking.com
Romantic Things to Do in Venice
It would be hard to find a more romantic city than Venice! With its gentle canals, charming streets, and warm cafes, there are plenty of romantic things to do in Venice. Here are some of the highlights.
Taking a gondola ride is the ultimate romantic experience in Venice – something that you just can't do anywhere else in the world!
Couples love sitting back in the traditional gondolas of Venice while getting gently pushed along by your gondolier – who may sing for you if you are lucky! This is definitely the best way to see the canals, bridges, and historic buildings in this fabulous destination. Without a doubt one of the best things to do in Venice for couples.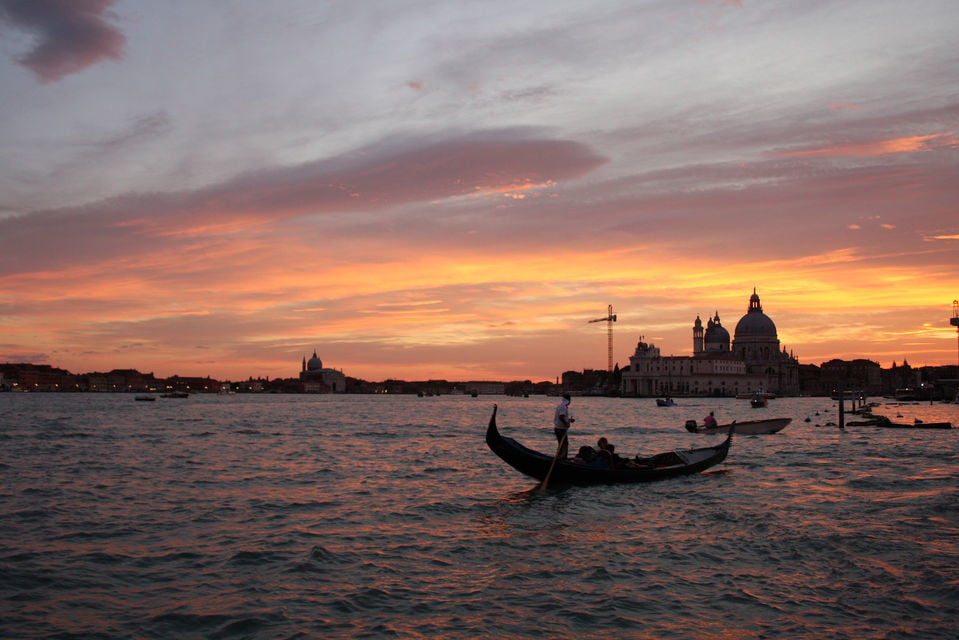 What could be a more romantic end to the day than a sunset boat cruise! One of the top things to do in Venice is to cruise around the lagoon and down the canals during the golden hour.
For an unforgettably romantic experience, you can enjoy an aperitif spritz while on your boat – a favorite Venetian tradition. Venice is also famous for its prosecco, a truly romantic drink to enjoy while out on the canals.
Do You Need Travel Insurance
Don't forget to sort your travel insurance! We've put together a roundup of the best travel insurance for backpackers, or if you're low on time, get a quote from World Nomads now, our favorite travel insurance provider.
Getting an estimate from World Nomads is simple – just click the button or image below, fill out the necessary info, and you're on your way!

Best Free Things to Do in Venice
Exploring the best of Venice does not have to be expensive! In fact, there are some great free activities in this Italian city. Here are some of the best free things to do in Venice.
14. Experience the Buzz of the Rialto Market
Italy is famous for its food, and what better place to experience this than at Venice's favorite outdoor market. The Rialto Market is located near the iconic bridge, and it is one of the most lively places in Venice.
Walk between the exciting stalls and soak up the excitement at this popular market. This is also one of the best places in Venice to sample fresh local food and discover the region's unique produce.
15. Visit the Magnificent Churches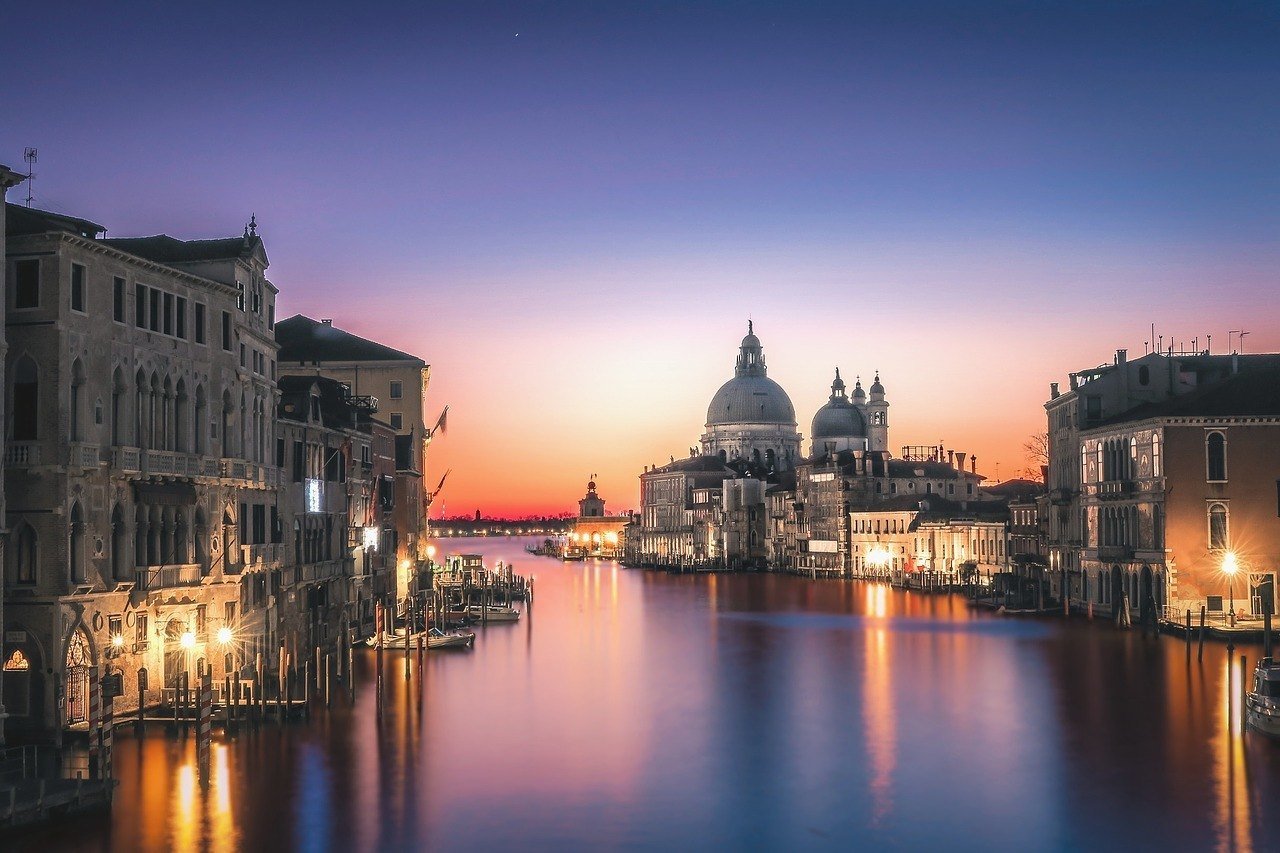 One of the highlights of any trip to Italy has got to be popping into the spectacular churches and cathedrals. Visiting churches is free, and these can be some of the top attractions in Venice!
Some of the best churches here include the Basilica di Santa Maria della Salute, Basilica dei Frari, and the church of San Giorgio Maggiore. These are historical and architectural gems, with loads of stunning art that can be found all over them. Not only are these churches beautiful from the outside, but their interiors are completely jaw-dropping.
Venice Packing List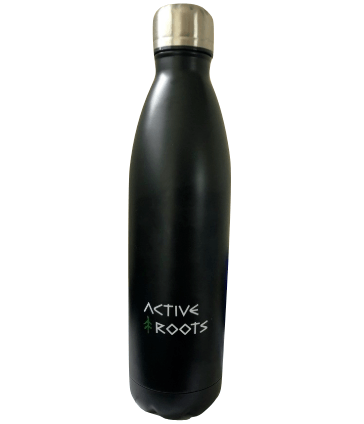 1. Travel Water Bottle: Always travel with a water bottle – it'll save you money and reduce your plastic footprint on our planet. AR bottle are tough, lightweight and maintain the temperature of your beverage – so you can enjoy a cold red bull, or a hot coffee, no matter where you are. For every AR bottle sold, we donate 10% to PlasticOceans.org – an initiative to reduce plastic in our oceans!
2. Microfibre Towel: It's always worth packing a proper towel. Hostel towels are scummy and take forever to dry. Microfibre towels dry quickly, are compact, lightweight and can be used as a blanket or yoga mat if need be.
3. Security Belt with Hidden Pocket: I never hit the road without my security belt. This is a regular looking belt with a concealed pocket on the inside – you can hide up to twenty notes inside and wear it through airport scanners without it setting them off. This is hands down the best way to hide your cash.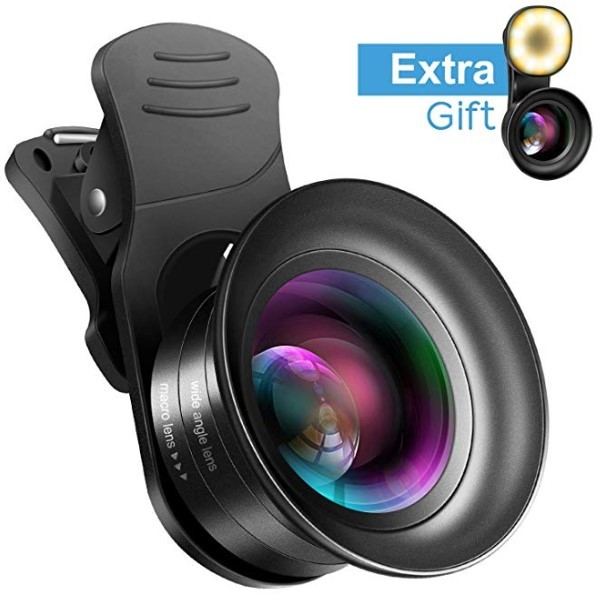 4. Camera or Cell Phone Camera Accessories: One thing's for sure – Venice is a picturesque destination! Get perfect shots from your phone using clip-on-lenses with wide-angle, close-up and optical zoom. With the ability to turn travel pictures from basic to professional, this universal lens sits neatly over any phone camera and comes with a durable, travel-friendly case!
5. International Adapter: Venice outlets accommodate typical US two-pronged plugs, but for electronics that have three prongs or if your plugs are of a different variety, you'll need an adapter. Save yourself the hassle of trying to track down an adapter at your destination and paying twice as much than planning ahead by buying one online.
More must-haves: Take look through the complete Italy packing list for more items you'll want while you're there!
Books to Read in Venice
The Backpacker Bible – Get it for free! Learn how to ditch your desk and travel the world on just $10 a day whilst building a life of long-term travel with an online income. To inspire and help the next generation of Broke Backpackers, you can now grab 'How to Travel the World on $10 a Day' for free! Get your copy here.
Lonely Planet Venice & the Veneto (Travel Guide) – Relevant, up-to-date travel information and advice from the world's leading travel guide publisher, Lonely Planet.
The City of Falling Angels – A piece of non-fiction work by John Berendt that reveals the truth behind a fire in 1996 that destroyed the historic La Fenice opera house of Venice, Italy.
The Merchant of Venice – William Shakespeare's 16th-century play in which a merchant in Venice must default on a loan provided by a Jewish moneylender named Shylock.
Best Things to Do in Venice With Kids
If you're traveling with little ones, there are a number of great places to visit that will keep them entertained! Here are some of the best things to do in Venice with kids.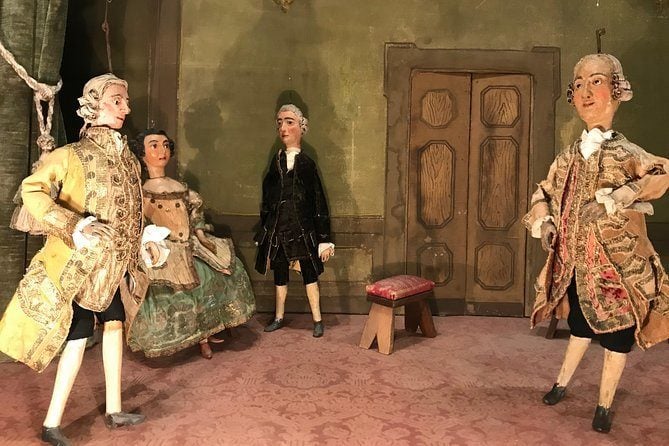 Carlos Goldoni was a quirky Italian puppeteer, living in Venice in the 18th century. You can visit his home in order to watch a fun and entertaining puppet show!
Venice has quite a history with these puppets, and a visit here can be highly enjoyable for both kids and adults. This is a great place to learn about an interesting piece of Venetian history, while the kids can happily watch a fun puppet show.
17. Have Some Fun at the Beach at the Lido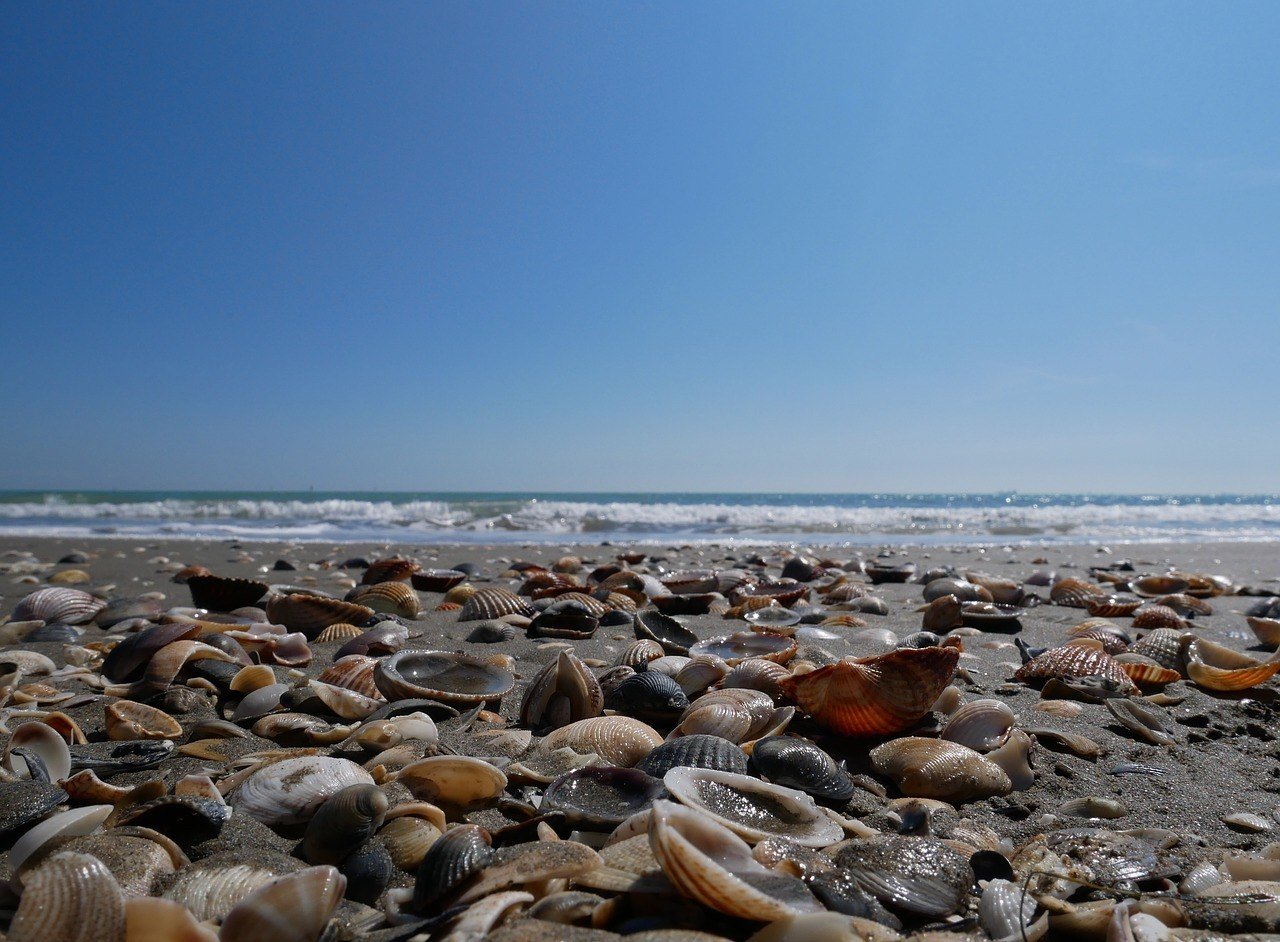 The Lido seems like a distant escape from the buzz of Venice, with its long stretch of sandy beach. This holiday hotspot is a great escape for the kids, as there is plenty of fun to be had along the beach.
The beach is lined with grand old hotels, and it can get really busy here during summer. However, the quieter off-season is ideal, as you should have the beach just about to yourself! Lido offers a unique perspective of the area, and is one of the best things to do in Venice off the beaten path!
Day Trips from Venice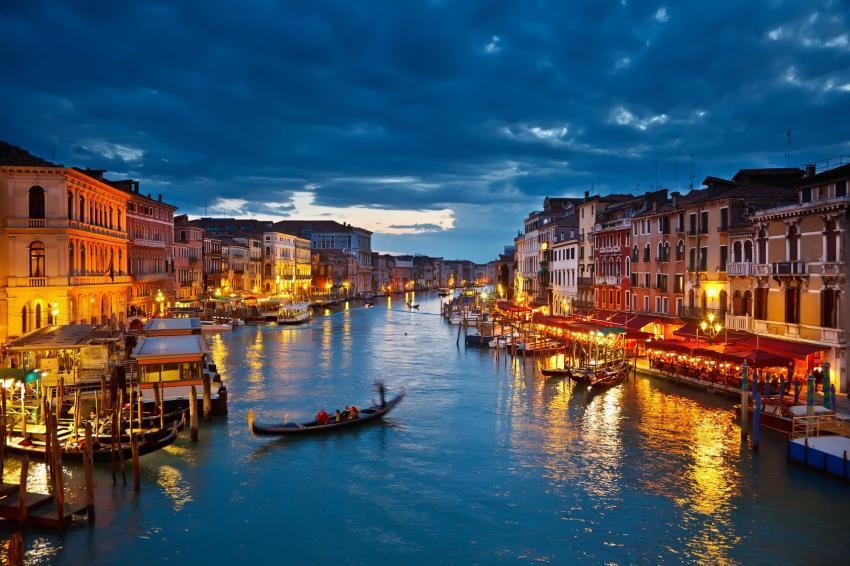 During this 8-hour tour you'll be guided through one of the most romantic cities in the world. Exploring at dusk only adds to the atmosphere. You'll get the opportunity to visit and explore some of the most iconic buildings in the city.
This guided tour ensures that you see all the most important sites in Venice! You'll walk along deserted streets, lit with street lamps and take in the cities intimate atmosphere. Touring Venice could never be more lovely than at night!
During this full-day trip from Venice you'll visit the fairytale city of Verona. You'll meet your guide at the very church that Romeo and Juliet were said to have gotten married, and your guide will bring the charms of the city to life with true stories of its fascinating history.
You'll get the opportunity to visit Juliet's house and the Roman amphitheater, as well as many other Verona attractions.
After your tour you'll have a greater understanding of why this incredible city was the perfect setting for the world's most famous romance!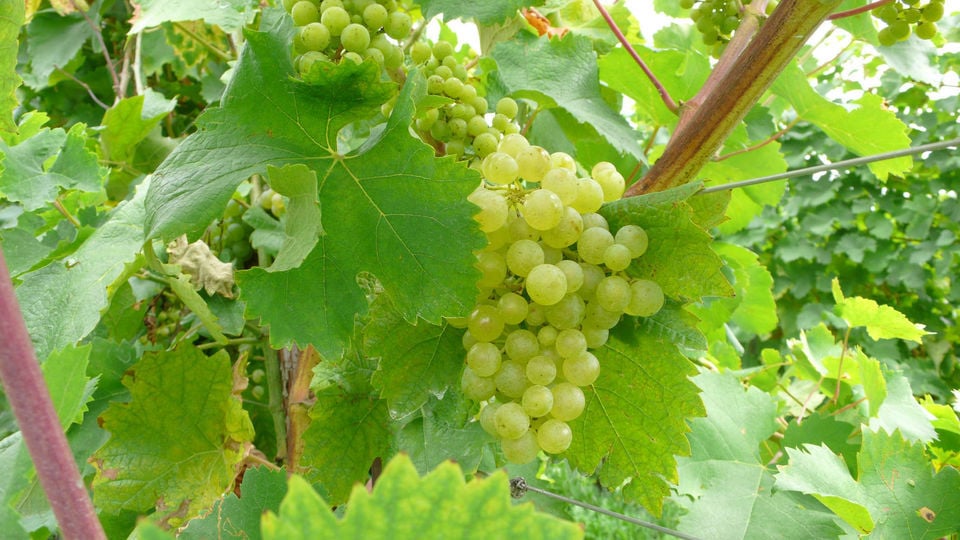 On this 9-hour tour you'll take a drive along one of the most beautiful roads in Italy. You'll wind along bending roads in luscious countryside of the Prosecco region!
You'll get the opportunity to tour two wineries and taste the best Prosecco they have to offer. Then enjoy an incredible lunch at a trattoria overlooking the beautiful vineyards. Be sure to have your camera at hand during this tour, as these landscapes are something you'll want to remember forever!
3-Day Venice Itinerary
Day 1
Begin day 1 in Venice with an early morning at Saint Mark's Square (Piazza San Marco). Overall, you will have a better outlook on Venezia if you beat the crowds to its most famous landmarks!
Snap some photos of the square and Torre dell'Orologio (Clock Tower) before strolling over to Campanile di San Marco (Bell Tower). Ride to the top of the tower for panoramic views of Venice.
Make it back down to Basilica di San Marco before opening hours. If you have not pre-purchased a ticket to skip the line, then you will have to wait for quite some time to enter, depending on the season. Pay the separate admission fees for the museum and high alter, and gawk at the splendor of the basilica.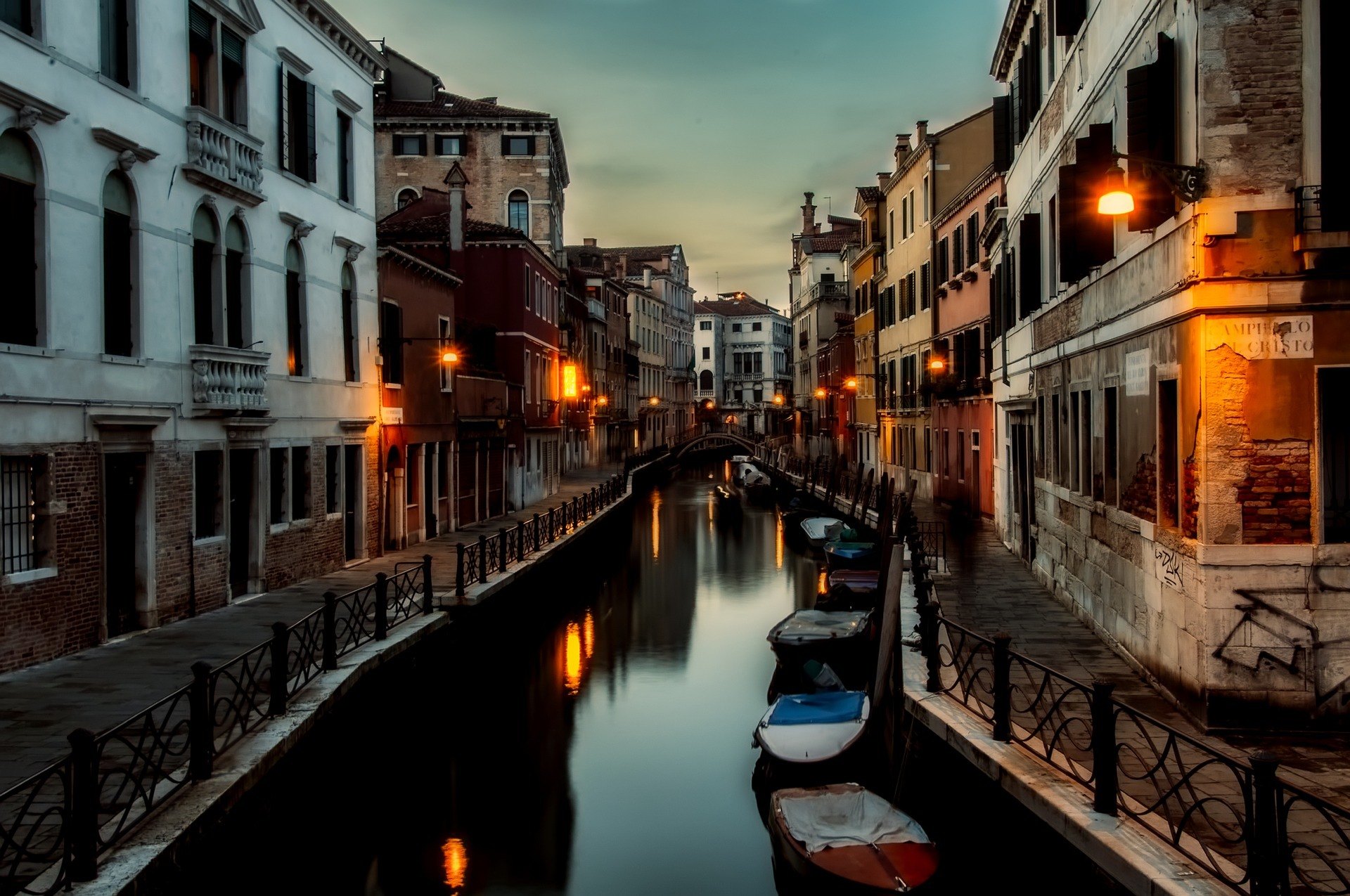 Pop-in next door to Doge's Palace (Pallazo Ducale). The Secret Itineraries Tour must be pre-booked, but it is recommended to witness the hidden gems of the palace for yourself.
Watch the impressive gondolas as they float down the Grand Canal, with a viewpoint from the Rialto Bridge (Ponte di Rialto). This fancy bridge is a significant attraction in Venice that may best be enjoyed from the banks of the canal. If time allows, wander the stalls of the Rialto Market on the San Polo side of the connector.
An early evening calls for cicchetti at bacari, while sipping Spritz and Prosecco, for Venice's popular happy hour.
Day 2
Day 2 in Venice is a chance to wander the streets and fall in love with La Serenissima. Peek into shops that are full of hand-crafted items like Venetian masks and gondolier hats. Find some gelato or enjoy a sparkling wine while relaxing along the waterside. Browse the backstreets for boutiques full of gowns.
Consider riding the vaporetto to San Giorgio Maggiore island, just east of Giudecca, to see the Church of San Giorgio Maggiore and go up the bell tower.
Perhaps, you may just enjoy the view of that church from Venice proper, as it is just across the water from Basilica di Santa Maria della Salute and the Punta della Dogana art museum.
Make way to the Jewish Ghetto and consider some pit-stops along your route. Worth noting, the Gallerie dell'Accademia is a museum of pre-19th century art in Venice, where you can also cross the Grand Canal on the Ponte dell'Accademia. In addition, Ca'd'Oro (golden house), the Peggy Guggenheim Collection modern art museum, and Ca' Rezzonico are all along the way.
In another area, you have access to Teatro La Fenice and a vantage point for the Bridge of Sighs.
Finish Day 2 in Venice with drinks at the bars in Campo S Margherita or Erbaria.
Day 3
For day 3 in Venice, utilize the waterways and get off the main island!
Learn a little history in sleepy Torcello. It is said that the people who founded Venice originate from Torcello. There are glass blowing demonstrations as well as a museum on the island of Murano.
Burano island has a lace museum and cute houses that sport brightly colored hues.
The outlying neighborhoods of Venice and the surrounding islands tend to offer up better prices along with interesting attractions. Steer clear of Venice proper if you are hoping to keep money in your wallet.
More Great Resources
Conclusion
Venice has been a seriously popular travel destination for decades, and with good reason! There are so many amazing attractions and activities available in this unique city that make it such a bucket list-worthy place to visit!
While most of the top things to do in Venice, Italy are world-famous activities, there are also plenty of exciting non-touristy things to do in Venice as well! This really is a destination that can appeal to everyone with its incredible blend of history, culture, adventure, and natural beauty!
We hope that our ultimate guide on the best things to do in Venice, Italy will help you to experience this magical city to its full potential!
Yay for transparency! Some of the links in this post are affiliate links. This means that if you book your accommodation, buy a book or sort your insurance, I'll earn a small commission at no extra cost to you. I only link to stuff I've actually used and never endorse crap. Your support helps me keep the site going.
---
Need More Inspiration?
Like this post? PIN ME!!!