Made up of more than 100 small islands in a lagoon in the Adriatic Sea, Venice, Italy is one of the most popular tourist destinations in existence. It's also renowned as one of the most beautiful and romantic cities in the world!
Venice is strikingly beautiful, but its unique and brilliant charm comes at a price. It's a highly expensive city to visit, and much of the city is now tailored toward tourists. However, that does not undermine its undeniable loveliness, and fortunately, much of the city remains quaint and authentic.
In our opinion, exploring the less touristic parts of Venice is one of the best ways to experience the city. Mornings and evenings are when Venice is at its most peaceful and picturesque; the crowds are yet to invade, and the golden hour only enhances the beauty!
Between your feet and the water bus, Venice is an extremely explorable city, with plenty of stunning sights to be seen, food to be eaten, and experiences to be enjoyed! You'll cross hundreds of quaint bridges, wander down archaic alleyways, and walk along the charming canals that vein the city.

Unlock Our GREATEST Travel Secrets!
Sign up for our newsletter and get the best travel tips delivered right to your inbox.
Insider Tips for an AMAZING Weekend in Venice
We've put together this Venice guide to help you plan your stay in the floating city, whether you're spending 36 hours in Venice, Italy, or staying much longer!
Quick side note: If you're visiting Venice during the high season, make sure to book your accommodation well ahead. Even Venice's popular hostels are booked out very fast during that time!
Know Where to Stay in Venice
Centro Storico, or the 'historical center' is stereotypical Venice and the main island. It's the part of Venice that everyone undoubtedly and immediately pictures when the city's name is mentioned. Centro Storico is made up of a myriad of islets, connected by bridges and veined with Canals.
Most of your time in Venice will be spent exploring Centro Storico, as the majority of the city's quaint charm, beauty, and attractions are based there. So finding accommodation in central Centro Storico is ideal, but it can be a little expensive, and it isn't your only option.
Maestre, on the mainland, is a great more affordable option if you book a hotel close to the train station. The trains cost about $1.50 and run every 10 – 20 minutes. They also run until around midnight.
There are some wonderful Airbnbs in Venice which offer you the chance to stay in a traditional building.
Insider Tip: In Centro Historico, almost none of the streets have names on them, and it can be difficult to find an address. So it might be worth picking accommodation near a notable landmark.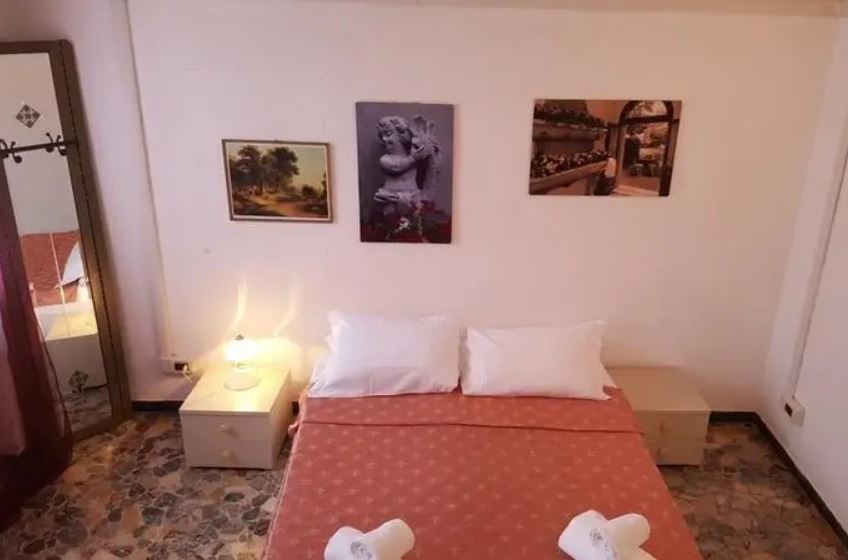 The owner is friendly and will be happy to give you some advice on the city, such as where to eat and what to see
One of the most affordable places to stay in central Venice
Lively vibe in the evenings, but nothing too wild
Located right in the beating heart of the city, this hostel is incredibly well-positioned for a short stay in Venice. Both dorm rooms and private apartments are offered at a reasonable price. All of the rooms are clean and comfortable, and the staff is friendly and welcoming!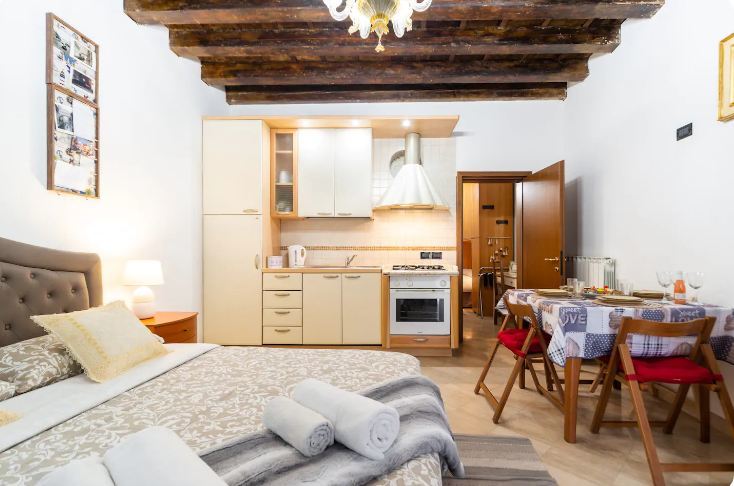 This cozy home is ideal for 1- 2 couples wanting to have an adventurous, romantic time in the city of Venice. Just 10 minutes of walking, and you've hit the Piazza San Marco, Ponte di Rialto, and Palazzo Ducale. The place is away from the crowds to give you a peaceful experience. You'll catch yourself staring at the chandelier laying on the orthopedic bed that feels like pure heaven on earth- kind of peace.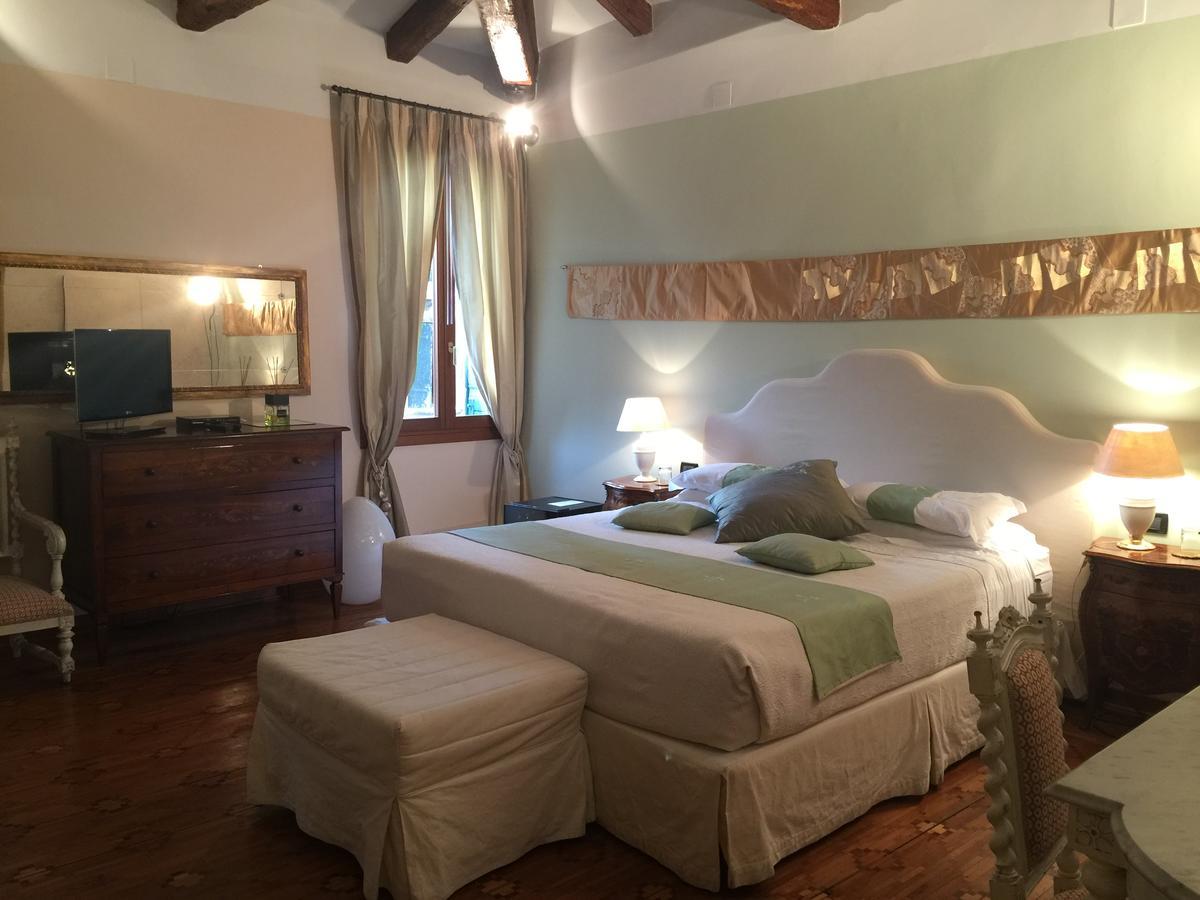 Affordable by Venitian standards, particularly for a centrally located property
Rooms are spacious, clean, and come with an ensuite bathroom, air conditioning, and TV
A great hotel for exploring Venice old town on foot
Just a short walk from Rialto Bridge and Grand Canal, this centrally located hotel is elegant and stylish. Set in a historic building, it has a vintage charm and large, comfortable rooms. Guests can enjoy a daily continental breakfast, as well as free WiFi and a shared lounge.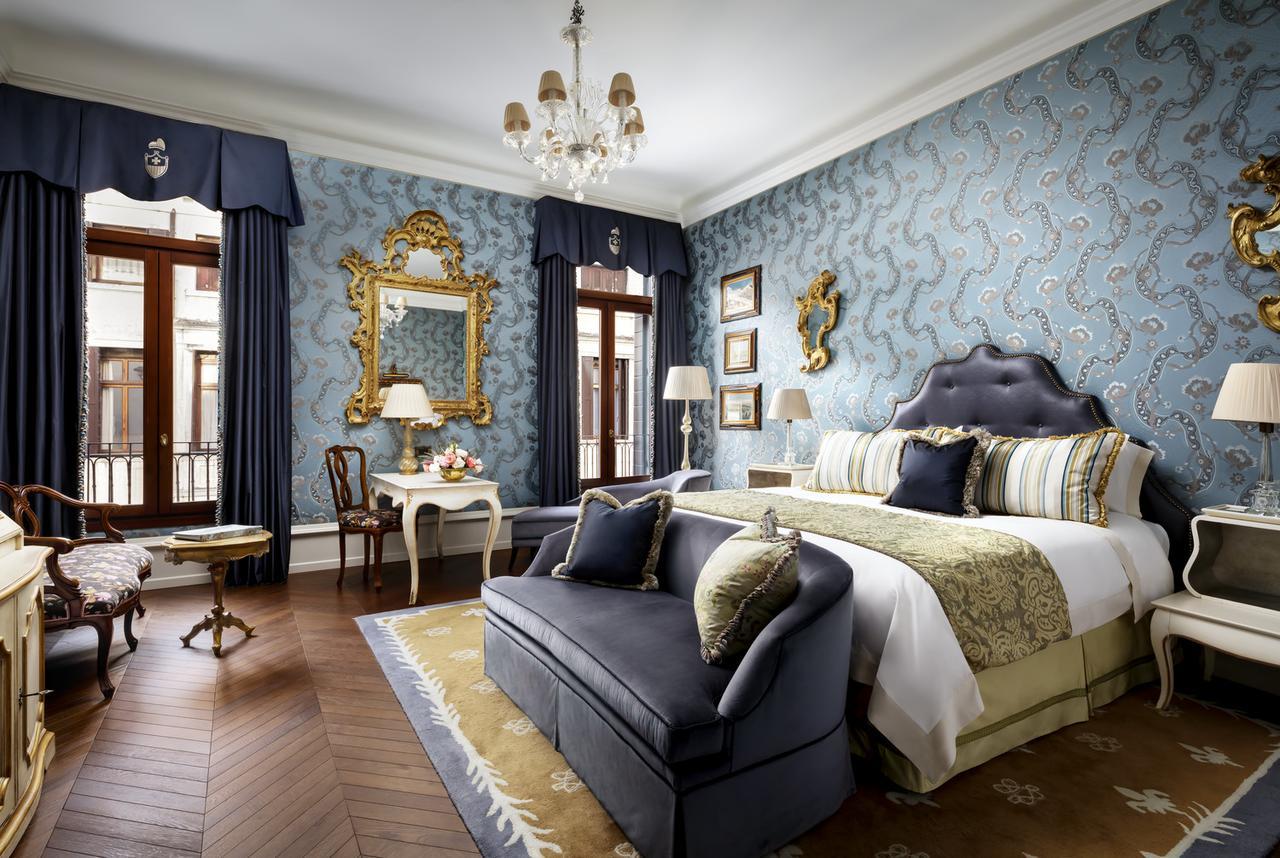 Opulent and luxurious hotel set in a 15th-century palazzo
It offers a classic Venetian experience, with its classic charm and stellar views
Gorgeous dining area on a deck overlooking the Grand Canal (and some gorgeous Venetian buildings including Santa Maria delle Salute church)
Set in a scenic spot on the banks of the Grand Canal, this 15th-century palazzo immerses guests in authentic Venetian luxury. It's also in the perfect location, just a five-minute walk from St. Marks and other central attractions. The rooms feature elegant, classic styling as well as all of the usual five-star amenities, and the restaurant cooks incredible, authentic Venetian cuisine.
Know How to Get Around in Venice
Venice is a city built on water, strung together by bridges and footpaths, which simplifies the travel options. Within the historic centre of Venice, you can either get around on foot or by water. Most of your explorations will likely take place on foot, as Venice is not a large city, and many of its attractions are condensed into a relatively small area.
Venice is a walking city, and pedestrians own the feet only streets. Walking around is free, and a great way to soak up the sights and sounds of this gorgeous ancient city.
Some may fantasize about getting around Venice on a gondola. However, the unfortunate reality is that the once popular method of transport has turned into an even more popular tourist activity, and brought the prices right up with it. So while a gondola ride is a stunning and must-do activity, it isn't a cost-effective way to travel!
The modern alternative to gondolas is the Venetian water buses (called 'vaporetti'). They're the closest thing you'll find to a bus in the historic center of Venice and will take you to most of the important parts of the city.
Single journey tickets for the vaporetti are really expensive. If you're trying to visit Venice on a budget and want to use these reguarly, we recommend getting a pass.
A two-day travel pass for the vaporetti will set you back around $34, and is a good option if you're spending 48 hours in Venice. If you're spending three days in Venice, you can get a travel pass for $45. Discounts are offered for those who are disabled.
Venice is not known for its nightlife. It's not raucous, or loud, nor does the party keep going late into the night. Rather, the Venician nightlife is cool, relaxed, classy, and understated.
Cannaregio District
A hip area with a relaxed vibe and a primarily local crowd
Series of bars to choose from, as well as some great restaurants
Beautiful views, tasty drinks, and delicious food!
The Cannaregio District to the city's northwest offers a chilled yet vibrant atmosphere. Visited primarily by locals, this area is home to a series of bars and restaurants peppered between the canals. Pay a visit to Al Timon, a slick bar with music and an outdoor seating area on a boat floating in the canal!
Campo Santa Margherita
Popular amongst Venetian students and young travelers to the city
Make the most out of the area by hopping between bars and chatting to new people
>A fairly laid back atmosphere, but still a lot of fun
Campo Santa Margherita is a city square in the heart of Venice, lined with small vibrant bars. It's generally filled with an eclectic, young crowd. There is a charming hum in the air, and the vibe is welcoming. Check out Margaret Du Champ for some tasty wine and a lovely atmosphere!
Mainland Mestre
Accessible from historic Venice by bus or train
A good option for a rowdier, more club based night out in Venice
If you're staying in historic Venice, transport can become an issue later in the night
When people think of Venice, they generally picture the historic water-based center. But there is more to Venice; the city extends to mainland Italy, and Mestre is the largest mainland suburb. This part of Venice has more of a nightlife than historic Venice, with a range of bars and clubs to choose from. The TAG is an underground club in Mestre with a cool vibe and great music.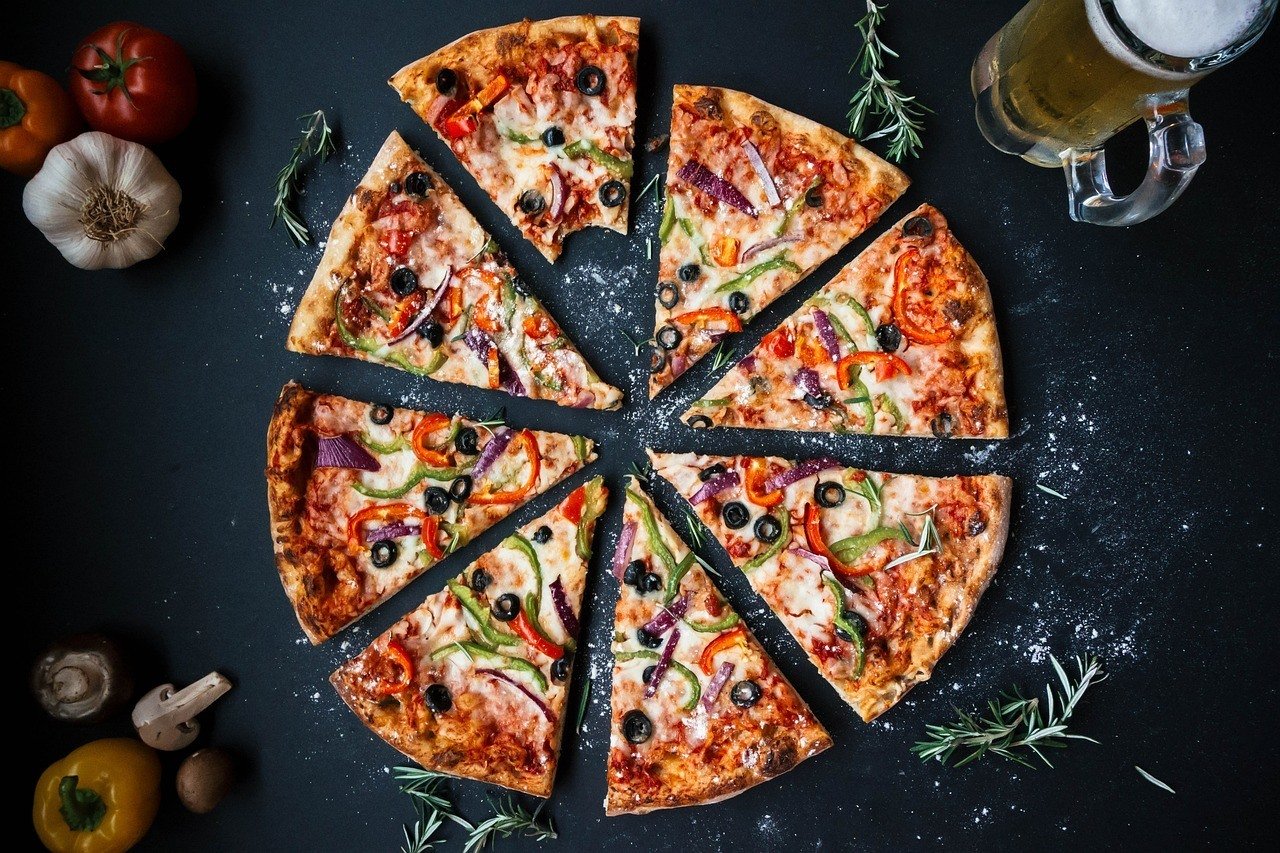 It should come as no surprise that traditional Venetian cuisine is based heavily around seafood. Historically, residents of the city dined on food found in the Adriatic sea and North sea, as well as vegetables grown in the surrounding areas.
Many tourists come to Venice expecting pizza and pasta, but in reality, these dishes only make up a small part of Venetian cuisine!
Bacari Hopping
Experience a wide range of authentic Venetian bar food
Wander between Venice's bacari, experiencing the city's nighttime beauty!
Drink while you eat, and meet like-minded travelers and locals
In Venice, a common evening activity is a bacaro tour, where locals wander between the city's many Bacaro bars, socializing, drinking, and eating. The food at these bars is a type of bar snack called cicchetti, and is completely unique to Venice. Cicchetti is fairly similar to tappas, and is the most authentic and most affordable food you'll find in the city!
Insider Tip: Aim to eat like a local during your trip to Venice, Italy, rather than opting for touristic restaurants and stereotypical meals. You'll save money and enjoy a more authentic experience.
Gelato
Authentic Italian gelato is deliciously dense and creamy
Make sure to find authentic gelato vendors rather than cheap ice cream shops. If the ice cream is swirled up tall on the cone, it probably isn't the real deal.
Gelato is particularly worth trying on a warm summer day in Venice (the city gets hot!)
Italian gelato isn't just your regular ice cream; it's a delicious delicacy that is crafted with passion and painstaking patience. Gelato is churned slowly, leaving it more dense and delicious than regular ice cream, which is usually whipped rather than churned.
You can't visit Venice without indulging in some authentic gelato, and a La boutique del Gelato is where you'll find amongst the best in the city!
Venice Food Tour
Learn all about how to find the best food in Venice (this will come in handy during the rest of your trip)
Takes you to authentic restaurants, and keeps you away from the dreaded tourist restaurants
The food is delicious, and the tour is incredibly informative, delving into the history and culture of the city
There really isn't a better way to experience a city's cuisine than with a good food tour. This Walks of Italy Venice food tour takes patrons on a culinary journey through the beauty Venice, stopping at four of the best eating establishments in the city. The tour also includes delicious wine and a gondola ride across the grand canal!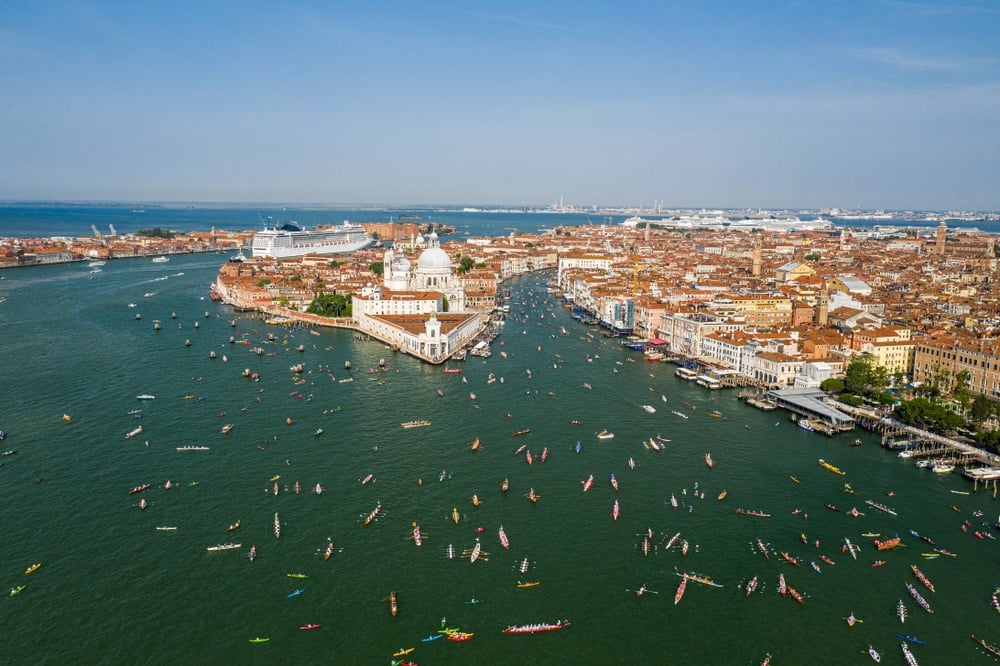 Venice isn't the sportiest city, but several sports are very popular, and there are some great ways to keep active while you're visiting!
Stand Up Paddleboard
Surf Club Venice offers patrons the rare opportunity to SUP on the iconic Venice canals
Explore the city from a new perspective
SUPing is a lot of fun and offers an incredibly beautiful view
SUPing, or Stand Up Paddleboarding, is emerging as a popular sport around the globe, but it seems there is no city better suited to the sport than Venice. The intricate web of canals makes for a SUP nirvana. There are endless avenues for explorations, opening up areas not accessible by foot, and offering gorgeous views of this incredible city.
Circolo Golf Venezia
A beautiful golf course that has been in operation since the 1920s
A great place to play the game, surrounded by indigenous fauna and flora
Spectacular views out over the lagoon
Located at the very tip of the island of Lido, just a short journey across the water from central Venice, Circolo Golf Venezia is a stunning golf course, set right next to a wildlife protected area. The golf course was allegedly an initiative of Henry Ford, who recognized the untapped potential of the island.
Go for a Swim
Swimming is a great way to keep fit, and a perfect way to cool down in the hot Venetian summer
Piscina Comunale Sant'Alvise is a great, central public pool, with six lanes.
Alberoni is a lovely beach on Lido, where you can enjoy long swims in the lagoon
No, we don't mean swim in the canals – it's forbidden to swim in them, and considering they act as Venice's roadways and sewers, you're better of keeping out of them anyway! However, swimming is a popular sport in Venice, both in its public swimming pools and at the beaches on Lido.
Small Pack Problems? 😉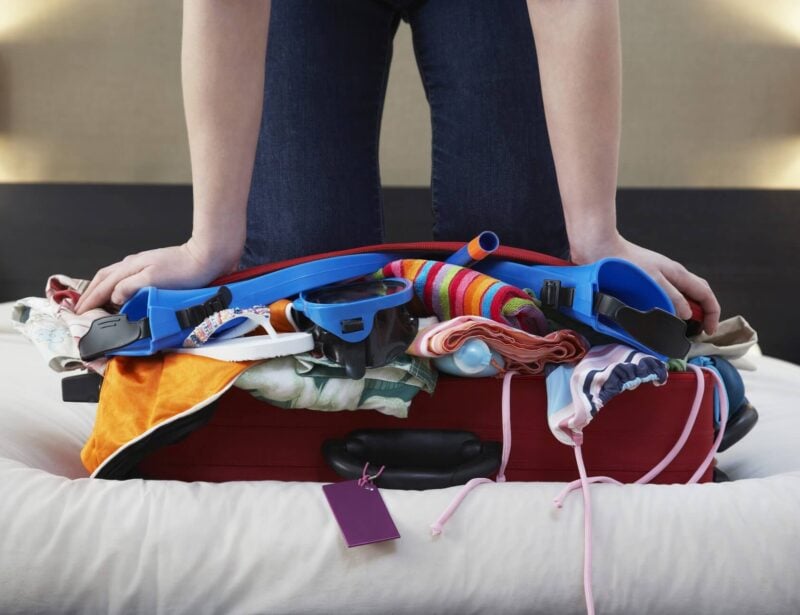 My missus travels with all her clothes in ziplock bags: don't be like my missus. UP YOUR PACKING GAME!
Packing cubes for the globetrotters and compression sacks for the real adventurers – these babies are a traveller's best kept secret. They organise yo' packing and minimise its volume too so you can pack MORE.
Or, y'know… you can stick to ziplock bags.
View Our Fave Cubes
Or Check Out the Sacks!
Music has long been a corner-piece of Venetian culture, and the city offers a great range of musical experiences. From traditional opera and music history to killer jazz performances, Venice will charm the musical traveler!
Venice Jazz club
Dine and drink while you enjoy high-quality jazz musicians
Open every night except Thursdays and Sundays, and is usually closed during August and January
Centrally located in the heart of Venice's historic center
Venice's sole jazz club doesn't disappoint, with top-notch live jazz music performed in the space five nights a week. The atmosphere is lively, and the gigs are performed by talented local and international jazz musicians.
Museo Della Musica
Learn about the age-old art of violin making
Admire historical instruments from Venice and around the globe
The museum is completely free to enter!
Explore Venetian musical history at the Museu Della Musica (which translates to music museum). Since medieval times, music has been an important part of Venetian culture, and this museum does an excellent job of exploring the city's most notable musical ventures.
From traditional Venetian instruments dating back to the 17th-century to an exhibition on the life and work of Vivaldi, the museum offers a unique and fascinating experience.
Teatro La Fenice
One of the most renowned theatres in the global history of Opera
The opera house features incredible interior design and decoration
Have a look at the Teatro La Fenice website for a program of events
Known as one of the most famous and renowned landmarks in the history of Italian theatre, this stunning opera house dates back to the 18th-century. It's located in the heart of the city and frequently stages high-quality performances. The opulent, ornate stylings are striking and act as a perfect backdrop for enjoying a world-class, authentic opera performance.
Travel with peace of mind. Travel WITH a security belt.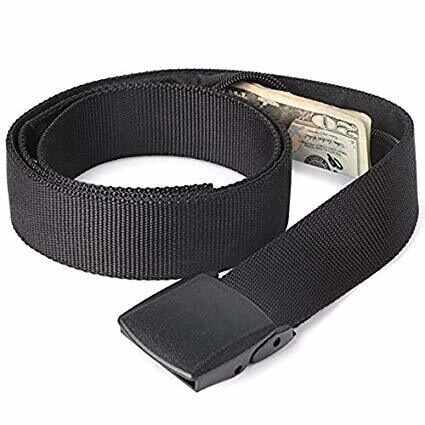 Get your cash stashed with this awesome Pacsafe money belt. It will keep your valuables safe no matter where you go.
It looks exactly like a normal belt except for a SECRET interior pocket perfectly designed to hide a wad of cash or a passport copy. Never get caught with your pants down again! (Unless you want to.)
Hide Yo' Money!
10 Other Awesome Things to do in Venice This Weekend
There's plenty more to see and do in Venice this weekend! Here are some of our favorites.
#1 – Gondola Ride
Mark Twain once called the gondola the gentlest form of locomotion ever devised. Although gondola rides are notoriously expensive, (±$90 for 40 minutes), they are by far the most romantic and iconic activity in Venice. Find bliss floating along the canals amid the ancient charm of the city.
Insider Tip: The standard cost covers up to six people in the same boat. so if you find some like-minded travelers who are willing to share a boat, you could split the cost up to six ways!
#2 – Water Bus
If a gondola ride sounds too expensive, you can always explore the city from the water on the city's network of water buses! Riding these vaporetti is much cheaper than riding a gondola, and offers a similar waterway perspective of the city.
If you've got a travel pass for the water buses, you can enjoy the lovely views from the water as much as you like, while traveling around the city!
#3 – St Mark's Basilica
Lying on the eastern side of Piazza San Marco, St Mark's Basilica is amongst the most popular and iconic attractions in Venice. It's a magnificent cathedral church, that was originally completed in the 11th century. The ancient building is incredibly extravagant; adorned with ornate carvings and opulent paintings. Walking through it is a breathtaking and profound experience!
Insider Tip: For a less crowded experience, visit the San Sebastiano Basilica. While not as iconic, it's almost as extravagant and usually much quieter.
#4 – Doge's Palace
Built in the Venetian Gothic style, this palace is one of Venice's most iconic landmarks. The building has a history stretching back seven centuries and was historically the residence of the 'Doge of Venice' (the leader of the former Venetian Republic).
Today, the Doge's palace is a museum, where guests can absorb it's beauty and learn stories of Venetian history. Opening out on to the stunning Piazetta San Marco, the palace is a beautifully magnificent sight.
IN A RUSH? THIS IS OUR FAVORITE HOSTEL IN VENICE!
#5 – Bridge of Sighs
Passing over Rio di Palazzo, the Bridge of Sighs is an ornately decorated white limestone bridge and another one of Venice's most popular attractions. The bridge is visually striking from the outside, but the view from the inside is equally beautiful and is what earned the bridge its English name.
The view from the bridge was the last view of beautiful Venice that prisoners saw before descending into their cells, causing them to sigh as they crossed it. Thus, the name was born. Crossing the bridge or passing by on the canal below should be on everyone's Venice Itinerary!
#6 – Get lost and explore
One of the best things to do in Venice is to get lost. Some of your most beautiful moments in Venice will come from wandering down the small Venetian alleys and side roads, leading to isolated wonders tucked away in the maze of Venice.
By getting lost, you'll find areas that are much quieter than the tourist hotspots. You'll also come across many hidden treasures, and discover a more authentic side of Venice.
#7 – Climb St Mark's Campanile
Rising proudly above Piazza San Marco, St Mark's Campanile is the bell tower of the iconic St Mark's Basilica. The tower's roots stretch back to the 12th century, and it is one of the most recognizable symbols of Venice.
St Mark's Campanile is striking from the outside, but it is also open to the public! We highly recommend that you ascend the 323-foot tower and enjoy the most breathtaking panoramic views of the floating city and the lagoon.
#8 – Rialto Market
At the foot of the Rialto Bridge lies Rialto Market, which has for the last 1,000 years acted as the city's central produce market. Not much has changed over the centuries, the market still has a primary focus on fresh produce. However, these days you'll also find souvenir vendors.
The Rialto Market is where you'll find some of the freshest fish on earth, and is where many Venetian chefs come to buy the daily ingredients for their restaurants. The atmosphere is great, and the streets are filled with a profound sense of historical significance.
#9 – Murano Glass Museum
The art of Venetian glassmaking has taken place in the city for around 1,500 years and has been concentrated on the island of Murano for the last 800. Murano was Europe's first large glassmaking hub and is famous for its artistic glass pieces.
Just a short ferry ride from the center, this glass museum explores the long, winding history of glass making, and displays some gorgeous works of art.
#10 – Peggy Guggenheim Collection
With a vast and varied collection of art curated by Peggy Guggenheim, this museum is one of the world's premier private art collections, and is certainly worth a visit. The building itself is extravagant on the inside, but the art it houses is the real treasure.
The collection features art in a broad variety of styles, by some of the world's best-known artists, including Pollock, Dali, and Picasso to name a few!
Is This the Best Daypack EVER???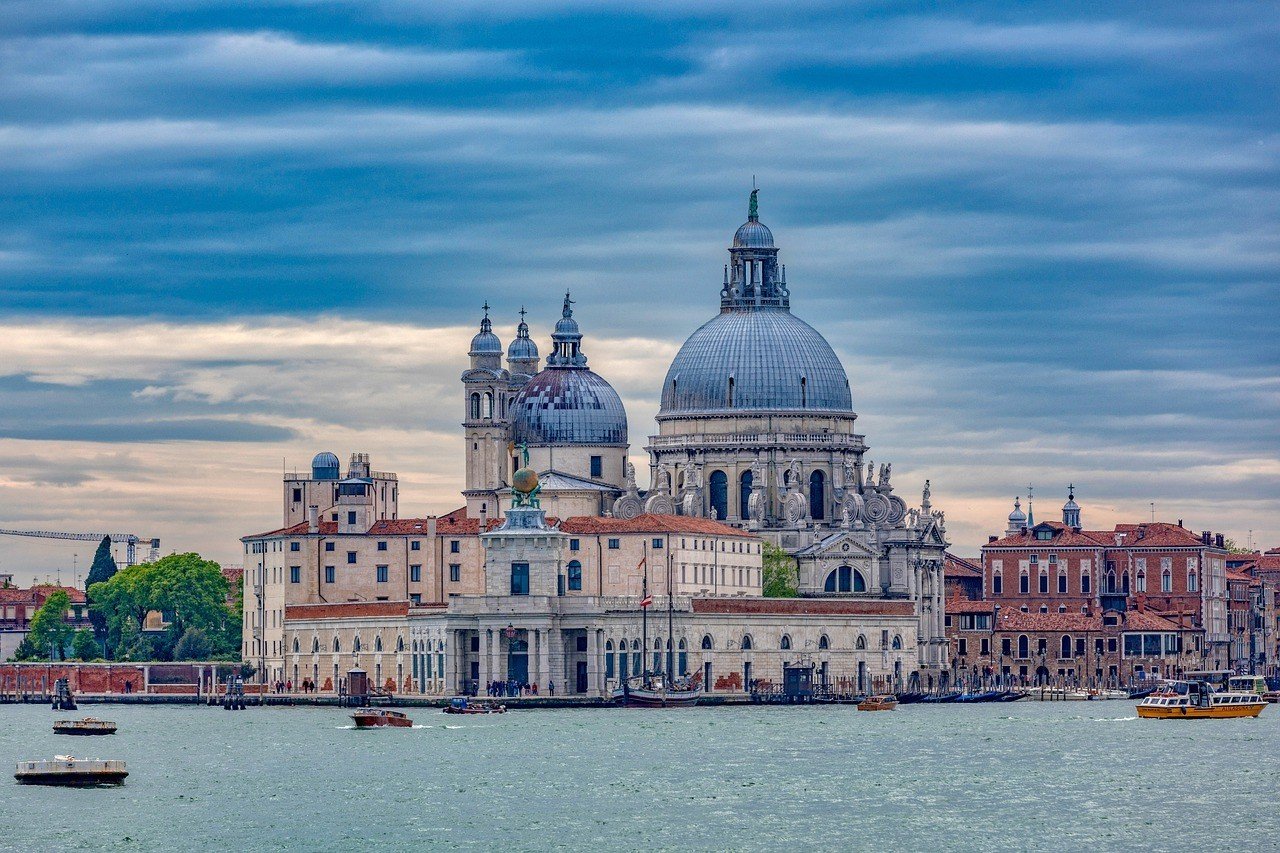 Still have some burning questions about a trip to Venice? Our guide to Venice has you covered.
Don't Forget Your Venice Travel Insurance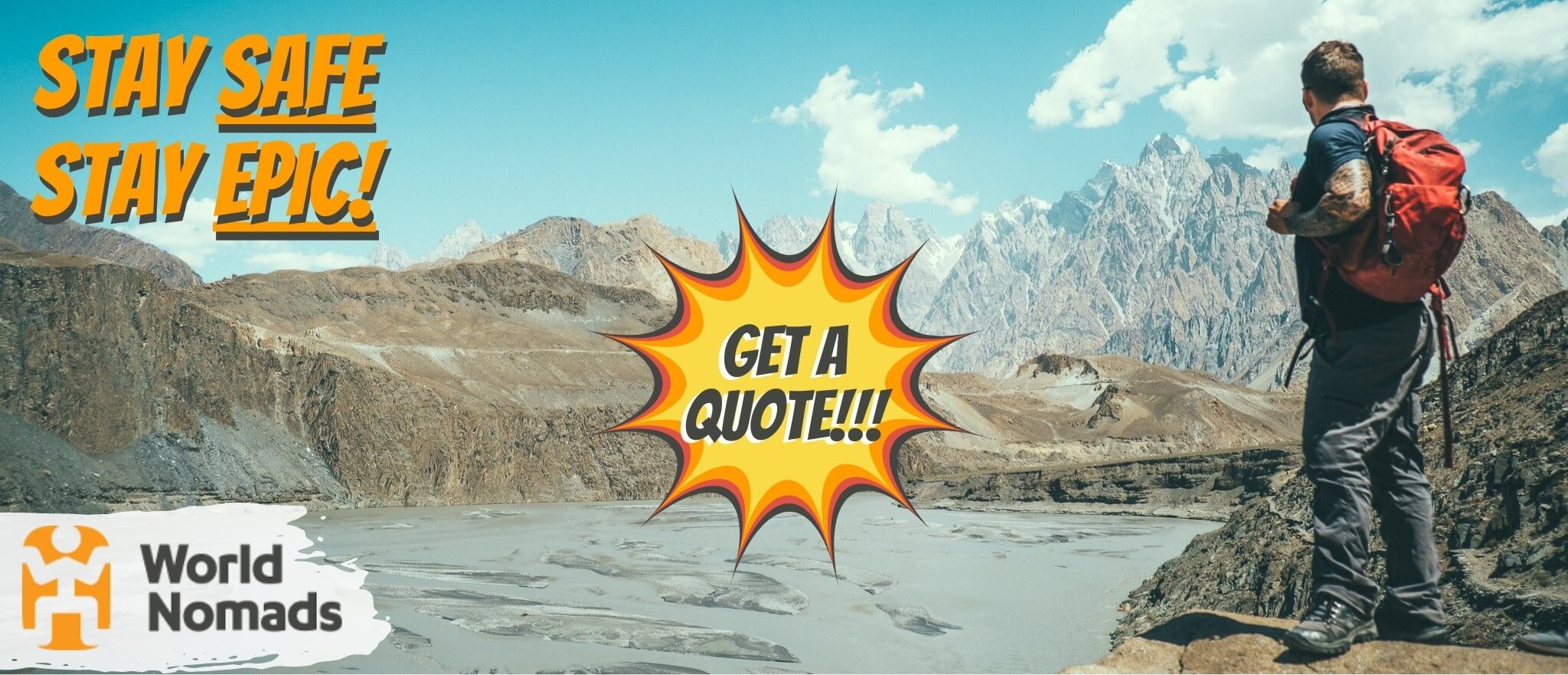 World Nomads' mission is to support and encourage travellers to explore their boundaries. They offer simple & flexible travel insurance, and safety advice to help you travel confidently.
They've been doing it since 2002 – protecting, connecting, and inspiring independent travellers just like you.
Get a quote below or read our in-depth review!
World Nomads provides travel insurance for travelers in over 100 countries. As an affiliate, we receive a fee when you get a quote from World Nomads using this link. We do not represent World Nomads. This is information only and not a recommendation to buy travel insurance.
Final Thoughts on a Great Weekend in Venice
Venice is an expensive city, that spends much of the year flooded with tourists. In fact, in peak season it is not uncommon that tourists in Venice outnumber the locals on any given day! But it's also one of the most romantic, beautiful, and enchanting places on earth.
An evening in Venice is more likely to entail a bottle of wine overlooking a canal than club music and late night dancing. And to be honest, why would you want it any other way? Venice's evening life suits it to a tee.
The food is fresh and tasty, the musical culture runs deep, and the sporting activities are unique. It's a city with unlimited ancient charm, picturesque scenery, and an impossibly romantic energy, making it one of the most attractive city's in the world!
If you take the adventure into your own hands, follow this Venice travel guide, and wander off the beaten track, you'll be graced with a magical Venetian experience that's well worth the journey!
---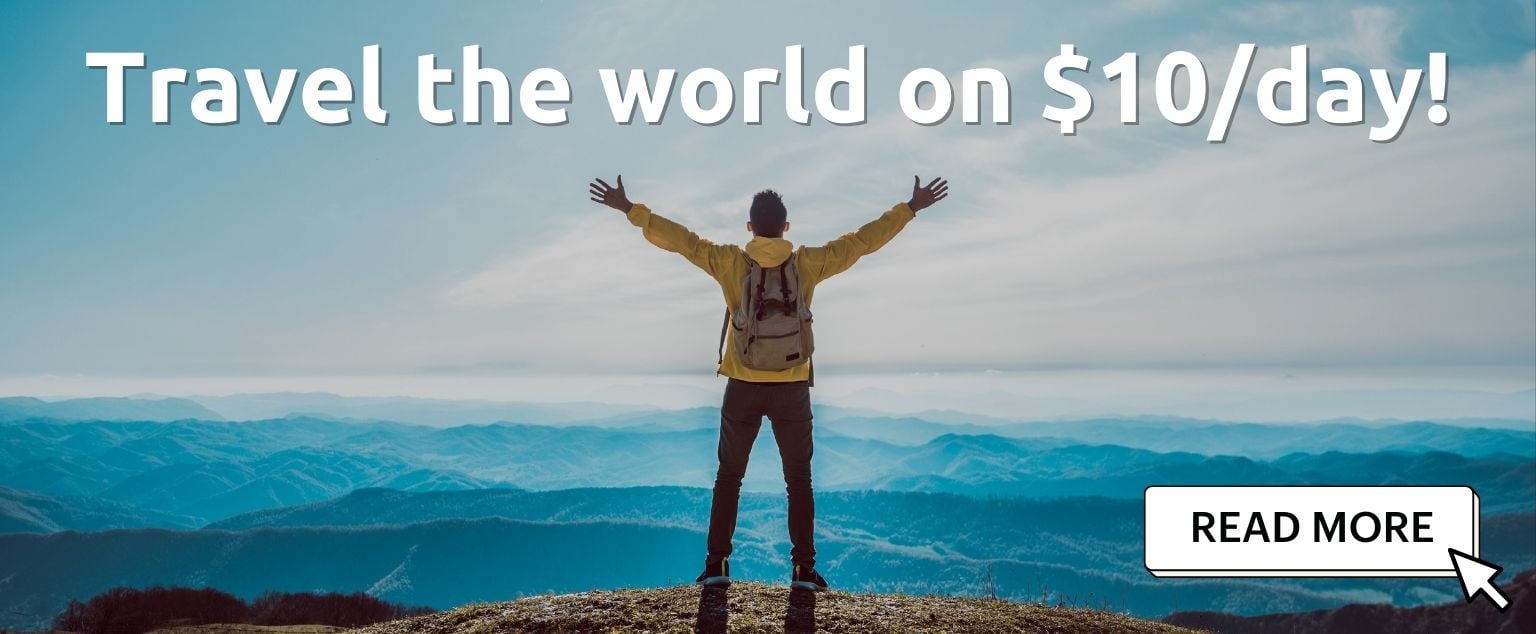 And for transparency's sake, please know that some of the links in our content are affiliate links. That means that if you book your accommodation, buy your gear, or sort your insurance through our link, we earn a small commission (at no extra cost to you). That said, we only link to the gear we trust and never recommend services we don't believe are up to scratch. Again, thank you!