Venice, with its ebbing and flowing canals, cobbled streets and architecture dating back to 600 AD – it couldn't be a more perfect place to take your next vacation! Whether it's a romantic getaway you're looking for or an exciting, fun-filled adventure, Venice has it all.
As a travel destination, this gorgeous city lacks absolutely nothing! With a clean sea breeze drifting peacefully through it, and warm summer sun, there's no better way to spend your holiday than floating blissfully down one of Venice's gorgeous canals!
If you prefer to stay on dry land, that too can be arranged. A network of 400 bridges connects each neighborhood to the Venice archipelago. This makes it an easily walkable destination!
If you're sold on its charm, then you better start planning your Venice itinerary in order to make the very most out of your vacation! Here's everything you'll need to know about planning a trip to Venice.
If you're wondering when to visit Venice, wonder no more! There is no wrong time to visit this gorgeous city, but there is a season for everyone's preferences. So let's help you decide when the best time is for you to visit Venice so you can start planning your Venice itinerary!
From the beginning of spring until the end of summer is a very popular time to visit Venice. This falls between March and August. The beginning of spring offers perfect weather, however with that perfect weather comes the crowds. Although the end of summer tends to get very hot, and the canals begin to give off a pungent odor, tourists don't seem to mind and flock to the city anyway!
If there's one Italian festival you should really try to attend at least once in your life, it's Carnevale in Venice. This event takes place in the spring and is one to consider when planning your trip to Venice.
Autumn and winter are great times to tour Venice. Although the weather is cold, you can avoid the crowds and enjoy a quiet city all to yourself! The beginning of autumn starts in September and winter runs through to the end of February. During this time you can expect heavy rains, but in our opinion, this makes Venice all the more magical!
You can also expect acqua alta (high water) during this time, which makes navigating the city a little more interesting!
Here's what you can expect from Venice all year round:
Venice is an incredible place to spend your vacation! With almost every one of Venice's hostels or hotels looking out over some body of water, you really can't go wrong. The buildings in Venice are often really old, which gives them a rich history and a quaint feel. But where should you stay while you're in Venice?
We always recommend that you stay somewhere central to most of the attractions you'd like to visit, this cuts down on travel costs and saves you time!
San Marco is about as central as you get in Venice! Referred to by many of the locals as the heart of Venice, this stunning neighborhood is home to many of the Venice attractions that you'll be visiting. Gorgeous terraced houses and hotels line the Grand Canal, making it the perfect place to rest your head during your time in Venice! Although, in the season you will pay premium rates to stay in San Marco, but you'll save on travel costs, so who's really winning?
Cannaregio is home to many Venetian locals and isn't as popular with the tourists. However, it's still located along the Grand Canal and is very central in Venice, making it a great place to stay during your visit! If you're looking for an authentic Venetian experience, and are trying to escape the throngs of tourists, this is the perfect place to stay. Home to the Jewish Ghetto and a handful of beautiful churches, you'll see some great attractions right on your doorstep.
If you can't decide where to stay in Venice, here's our hostel and hotel recommendations for all budget types!
Best Hostel in Venice – Anda Venice
Anda Venice is a modern yet arty hostel in the heart of Venice! It's a creative space with a contemporary environment which allows for interactive communication and collaboration. The people that frequent the hostel are young and vibrant, making it an exciting place to stay during your Venice travels!
This cozy home is ideal for 1- 2 couples wanting to have an adventurous, romantic time in the city of Venice. Just 10 minutes of walking, and you've hit the Piazza San Marco, Ponte di Rialto, and Palazzo Ducale. The place is away from the crowds to give you a peaceful experience. You'll catch yourself staring at the chandelier laying on the orthopedic bed that feels like pure heaven on earth- kind of peace.
We also made this helpful Venice Airbnb Guide!
Hotel Dalla Mora is a quaint hotel in the Santa Croce area which is fairly close to all the main attractions! The hotel is set right on the canal and many of the rooms have a terrace that overlooks the canal. The Hotel Dalla Mora is very reasonably priced and has an olden day charm about it!
This incredibly grand hotel is set on the banks of the Giudecca island. The hotel was once a flour mill that was then refurbished to become the luxury hotel that it is today. If you value spectacular views and feelings of grandeur, this is the perfect place to stay during your time in Venice!
Before we explore what you should be getting up to during your time in Venice, you need to know how you're going to get around!
Although Venice is known for its unique gondola transportation method, it's not the most efficient way to get around, nor the most cost effective! In fact, unless you're doing it as a sight-seeing activity, or where you have to travel by gondola, we advise that you stay off the water altogether as its prone to overcrowding and congestion.
Renting a car is a great way to get around Venice, however, the lack of parking may become a problem. In some cases, you may have to park in a different neighborhood to the one you're staying in! We don't advise you to rent a car unless you're staying for an extended period of time.
Walking is a great way to get around Venice as the city is very pedestrian friendly! If you're in a bit of a hurry, we recommend hiring a bicycle while you're there. Even at night, you can rest assured that walking anywhere will be safe, as long as you stick to the pedestrian paths.
Venice is very easy to navigate and you shouldn't have any difficulty, however, if you do, the locals are very friendly and would be more than happy to help you!
Now that you know how to get around, let's take a look at the activities that you should be adding to your Venice itinerary.
Peggy Guggenheim Collection | Rubelli Showroom | Hotel Locanda Canal | Torcello Cathedral | Ponte di Rialto | The Grand Canal
Day 1 of your Venice itinerary will see you up bright and early, exploring the best arts and textiles that Venice has to offer, visiting the favorite writing spot of famed author, Ernest Hemingway, and exploring the great bridges and canals that Venice is so famous for!
Day 1 / Stop 1 – View the Peggy Guggenheim Collection
Why it's awesome: The Peggy Guggenheim Collection is one of the world's premier private art collections and is an absolute treat to view.
Cost: $18 USD per person
Food nearby: Le Cafe Venezia is a cozy and casual cafe that offers amazing coffee for those that need a little extra boost in the mornings, as well as incredible pastries. If you're looking for a full breakfast, they do that well too but our recommendation would be to try something sweet, because that's what Le Cafe Venezia does best!
The building that houses the Peggy Guggenheim art collection may look like a half-built palace from the canals, but it's absolutely extravagant on the inside. In 1949, Peggy Guggenheim purchased the unfinished building and proceeded to fill it with her marvelous collection of art!
You can expect to see 20th-century Surrealism, abstract Expressionism, avant-garde sculpture, Cubism and many more art styles! All of the artworks were created by legends in the art world, namely Salvadore Dali, Pablo Picasso, Piet Mondrian and Jackson Pollock to name a few.
Insider Tip: We recommend visiting in the early morning before the crowds descend on this famous museum.
Day 1 / Stop 2 – Visit the Rubelli Showroom
Why it's awesome: Right in the heart of San Marco, the Rubelli Showroom is the very best showcase of the famous Venetian textile house.
Cost: Price of entrance may vary due to season.
Food nearby: Ai Mercanti offers delicious food in a casual setting. With outdoor seating in a cute courtyard surrounded by traditional Venetian buildings, the setting could not get more romantic! Ai Mercanti is the perfect place to stop for lunch or a small snack. Each dish is thoughtfully prepared and beautifully presented!
The company was founded by Lorenzo Rubelli in 1889 and since has become known for its outstanding quality in the textile world. The textiles produced by this company are used by internationally-renowned designers, which is an incredible achievement!
A lot of Venetian interior design has been influenced by the great Rubelli family designs and he continues to be an icon in home design circles.
The Rubelli showroom showcases how the company is advancing its product lines by moving into furniture and architectural design too. This being said, the Rubelli brand still holds true to its routes in textiles and continues to showcase some of the worlds best!
Day 1 / Stop 3 – Check Out the Hotel Locanda Canal
Why it's awesome: This famed hotel is a favorite of the late Ernest Hemingway. In fact, one of his books, Across the River and Into the Trees, was written at this very hotel.
Cost: Free to visit!
Food nearby: Nevodi Venezia is a cozy restaurant that serves scrumptious meals! Known for its incredible assortment of seafood dishes, they're a must-order if you decide to stop by. But don't worry if you don't eat seafood, they have plenty of other delicious options. If you're a lover of all things carbs, they have spectacular pasta dishes that will leave you satisfied!
The Hotel Locanda Canal, famed by the writer Ernest Hemingway, is still owned by the same Cipriani family that it belonged to all those years ago! This 5-star hotel is a great place to stay during your time in Venice, but if luxury isn't your style, visiting for a while is advised.
With so much historical value, this hotel isn't one you'll want to miss. If you decide to stay for a drink, be sure to order the world-renowned Bellini cocktail – a beautiful blend of prosecco and peach nectar. These cocktails were invented in 1930 by Giuseppe Cipriani, and were Hemingway's favorite (which is enough of a reason to give them a try)!
Day 1 / Stop 4 – Tour Torcello Cathedral
Why it's awesome: Torcello Cathedral is the oldest building in Venice, dating back to 639 AD.
Cost: $6 USD
Food nearby: Osteria Al Ponte del Diavolo is a cozy restaurant that serves deliciously home-cooked meals. This welcoming restaurant is surrounded by glass windows that give you lovely views of the greenery outside. You'll find everything from seafood to lamb shank on the menu as well as some locally-brewed craft beers that will leave you feeling refreshed and ready to take on the rest of the day.
This iconic Venetian-Byzantine cathedral is an incredible piece of architecture! The inside of the cathedral is covered in colorful mosaics that draw tourists from all over Italy. This is one of the most photo-worthy Venice points of interest!
By the alter you'll find some of the most iconic works of art that the cathedral is known for. A gold-leaf masterpiece from the 11th century and an expressive mosaic called The Harrowing of Hell makes this cathedral all the more atmospheric.
Being able to visit the oldest building in Venice is an absolute privilege. Be sure not to miss out on this amazing experience during your time in Venice!
Day 1 / Stop 5 – Visit Ponte di Rialto
Why it's awesome: The Ponte di Rialto is the most famous of the 400 bridges that join the Venetian archipelago.
Cost: Free!
Food nearby: Muro San Stae is a casual dining spot that offers delicious food until late at night. Outdoor seating offers a great opportunity for people-watching and hearing the buzz of the city as you eat your meal! Every dish served is a picture-worthy meal and nothing less than completely delicious. Be sure to stay for dessert if your stomach allows for it, it is truly a delight for all your senses!
This beautiful Venetian bridge was built in 1588 and still stands strong to this day. The bridge has become famous for its romantic views of the city and the boutiques that line the one side! Expect to find exquisite jewelry and precious gemstones during your shopping experience.
We recommend visiting the Ponte di Rialto in the evening so you can catch a gorgeous sunset from this perfect viewing spot! You'll also miss the crowds that congest the area during the day.
Day 1 / Stop 6 – Ride a Gondola Through a Canal
Why it's awesome: Canals can be overcrowded with thousands of gondolas in the day time during the busy season. This makes a night ride the perfect way to experience the wonderful canals of Venice!
Cost: $45 USD for a 40-minute gondola ride (with a 6 person capacity).
Food nearby: Osteria Bancogiro is a Venitian restaurant with an exposed brick interior. Osteria Bancogiro is also famous for its gorgeous canal-side terrace! The Venetian food that it offers is absolutely delicious and is served in an exquisite way. Enjoy a full-meal or delectable tapas while you watch the canal flow by.
The Grand Canal is the main waterway that runs through Venice, carrying many gondolas and acting as the main transportation route through Venice! This is a must-have experience during your time in this gorgeous city, and it often provides many picture-perfect moments that you'll want to remember for a lifetime!
Hop on a Gondola as it gracefully glides through the water, taking you through Venice's widest waterway. During your trip, you'll see some of the best Venice attractions and see the city from a whole new perspective. Enjoying this activity at night makes it all the more magical!
Insider Tip: Be sure to bargain for the best price. Venetian gondoliers often try and take advantage of tourists. Speaking to a local to find out what you should be paying for a ride is often the best solution.
Murano Glass Museum | San Sebastiano | Museo del Merletto | Hotel Heureka | Bridge of Sighs
It's day two and there's still a whole lot more to see and do in Venice! Start your day off touring the glass museum and a beautiful basilica. You'll then make your way to the lace museum, where you'll learn the history of this great fabric, before heading to a modern Venetian hotel that stands out from the rest! Finish off your day at the Bridge of Sighs and learn about its historical significance. Here's what you should be adding to your Venice itinerary!
Day 2 / Stop 1 – Take a Trip to The Murano Glass Museum
Why it's awesome: Visit the museum of glassmaking on the island where the practice of glassmaking first originated.
Cost: $11.30 USD per person
Food nearby: Art Cafe and Food is a lovely little restaurant, perfect for an early morning breakfast. Whether you want to start your day with a hearty meal, a bowl of fruit or a slice of decadent cake, the Art Cafe and Food has got you covered! Be sure to order one of their delicious hot drinks as it will go down perfectly with whatever you order to eat.
Taking an early morning trip to the island of Murano is well worth the ferry ride! Murano is where the thousand-year-old practice of glassmaking all began. So why not visit the glass museum while you're there.
The Murano Glass Museum displays the full history of glassmaking. Showing everything from mosaic glass and chandeliers to beads and special techniques from the 15th century!
On this outing, you'll get the chance to step inside the glass studio and see how they make glass vases, light fixtures and jewelry. This is a truly unique experience that should not be missed during your time in Venice!
Be sure to snap a picture of the incredible glass sculpture that sits outside of the museum!
Day 2 / Stop 2 – Visit San Sebastiano
Why it's awesome: Less popular than its San Marco counterpart, the San Sebastiano Basilica is just as grand if not more so, and heavily under-rated.
Cost: $3.50 USD
Food nearby: Alibaba Restaurant Bar is a very traditionally-decorated Venetian restaurant with a cozy vibe! Their food is absolutely divine, so be sure to order one of their many unique dishes, that you won't find elsewhere in Venice. Meat-lovers and vegetarians alike will be well catered for at this lovely dining spot!
The San Sebastiano is a wonderfully ornate Basilica similar to the San Marco Basilica, but with far fewer crowds! In busy season, you can barely get a glimpse of the San Marco Basilica, and standing in long queues to get inside is hardly worth it!
For a small fee, you can enter the San Sebastiano Basilica and see the great artwork of Renaissance artist – Paolo Tiepolo. Save Venice Inc, the company responsible for many architecture and art restorations all over the city, has recently restored Tiepolo's ceiling mural! They've also spent just over 10 years restoring most of this beautiful church.
The architecture of this great basilica is something of a marvel in itself and well worth the visit. Be sure to add this gem to your Venice trip itinerary! What better way to skip the queues and enjoy some of Venice's great history than by visiting this beautiful basilica?
Day 2 / Stop 3 – Tour the Museo del Merletto (The Venice Lace Museum)
Why it's awesome: During Medieval times, the very same building was a lace school, where students learned to weave intricate fabrics!
Cost: $5.70 USD
Food nearby: Osteria Al Fureghin is a cozy restaurant serving all kinds of delights! They're known for their unique selection of seafood as well as their incredibly decadent desserts! If seafood is not your style, they have plenty of other options: pizza, pasta or home-made pastries are all on the cards. If you're just making a quick stop-off, then be sure to buy a packet of their home-made biscuits for the road!
The Museo del Merletto was once a lace school, which was where Leonardo da Vinci stopped to buy his main piece of fabric used at the altar in his masterpiece at the Duomo di Milano. This all happened in 1481, so as you can imagine, the building has transformed immensely since that time!
The Venice lace museum outlines the history of the lace industry in Venice and shows how these incredible fabrics have transformed over the years. While it's no longer a school, they do give demonstrations about how the lace is made in comparison to how it was made back in the day!
Day 2 / Stop 4 – Visit Hotel Heureka
Why it's awesome: Even though this hotel occupies a centuries-old palazzo, it's managed to create an arty, chic feel that's different from anywhere else in the city.
Cost: Free!
Food nearby: Bacaro Quebrado is a cozy cafe that serves a range of delicious dishes! If you're not ready for a full-on lunch, it's the perfect place to stop by for some tapas before heading on your way. Their cake selection is absolutely exquisite, so if you're in the mood for something sweet, you're sure to be in for a treat!
Most of Venice is old, dingy and dark (in a good way) that holds a lot of cultural and historical significance, but it's great to enter a place that's done something a little different! This hotel has created a refreshing space while keeping the authentically Venetian feel.
Wooden ceilings and exposed brick walls give you hints that the building is just as old as the ones that surround it. But by creating an open-plan area that gives the building a more modern feel, the hotel has created a truly unique space!
Modern Expressionist paintings hang on just about every wall, and colorful velvet furniture accents every room. If you don't want to stay at the Hotel Heureka during your trip, then we recommend at least popping by for their famous G&T!
Day 2 / Stop 5 – Head Inside the Bridge of Sighs
Why it's awesome: The Bridge of Sighs is an enclosed limestone bridge that has small windows with stone bars.
Cost: Free!
Food nearby: Bistrot de Venise is a restaurant that serves incredible Venetian dishes in a wonderfully authentic setting. Velvet covered walls and limestone statues make you realize how unique this great city really is. The food is served in small portions but is an absolute delight to the senses! Be sure to indulge in a 5-course meal while sipping on some of the finest wine in Venice.
The Bridge of Sighs is an absolutely beautiful bridge that connects the new prison with the interrogation rooms. This limestone bridge is a stunning piece of architecture! Most tourists flock to the bridge next to it to get a good view of the Bridge of Sighs, but that area is often overcrowded and visiting the bridge itself is a far more unique experience!
The bridge was built back in the 1600s and holds great historical significance! It got its name because convicts would sigh as they saw their last view of Venice before imprisonment. For the many who died in prison, this was the last view of Venice that they ever saw!
Taking a look out of its windows gives you a glimpse into the painful past of the many people that crossed the bridge under dismal circumstances.
Santa Maria della Salute | Jewish Ghetto | Museo della Musica | Window Shopping | St. Mark's Square
Venice is perfect for a weekend but lots of people ned up staying longer. If you're staying for more than 2 days in Venice, you're going to need a few more activities to fill up your itinerary!
See the Santa Maria della Salute
This is one of the most photographed basilicas in all of Venice.
The basilica was built at the end of the 17th century, to give thanks for the end of the plague!
The Santa Maria della Salute sits on the edge of the Grand Canal in the Dorsoduro neighborhood.
The dramatic entrance-way of the Santa Maria della Salute, has a white Istrian stone staircase, leading up towards its front door. More than 100 stone figures decorate the churches many buttresses.
If you visit Venice during the winter, you just might be in for a treat! Every year on November the 21st a giant temporary bridge is laid out across the Grand Canal so that Venetians can cross it and make their way into the church. On this day they celebrate the day of Madonna Della Salute, which was established by the Venetian Republic back in 1630. If you happen to be in Venice over this period, be sure to join in the celebrations!
If you're going to be missing the celebrations, this beautiful basilica is still worth a visit. The gorgeous architecture will astound you and make the visit worth every penny. Be sure to take a look inside – the attention to detail will blow you away. If you're a history-lover, be sure not to give this activity a miss!
Explore the Jewish Ghetto
The word ghetto originated in Venice back in 1516.
The Jewish Ghetto was created when thousands of Jews were forced to live in a segregated area in Venice.
There are two sections to the Jewish Ghetto: the Ghetto Vecchio (old) and the Ghetto Nuovo (New).
The Venetian Jewish Ghetto was created by the Venetian Republic in 1516. The government forced Jewish families to live in this segregated part of the city! These houses are smaller than other Venetian houses. They're multi-storey apartments with low ceilings to accommodate the dense population of people staying in such a small area.
The Jewish people remained segregated from the rest of the Venetian population for just under 300 years, before being reunited in 1797.
During this period, 5 synagogues were built in the area, 2 of which are still operational! To this day, there is still a culturally active Jewish community of about 450 people. However, only a few of them still live in the Ghetto.
The Jewish Ghetto is a great place to explore for those who love learning about the history of the place they're visiting. Although Jewish people never faced anything similar to the holocaust in Italy, they were still seen as outcasts for a long time!
Learn about Venetian Music at the Museo della Musica
The Museo della Musica gives an interesting look into the musical instruments that have been used by Venetians over the years.
The museum delves deep into the art of violin making and how the process has changed over the years.
The museum provides an interesting display that explains the life of Antonio Vivaldi, an incredible Venetian composer and musician!
If you're a music lover, this museum is the perfect place to spend the day exploring in complete fascination! The fact that it's absolutely free just adds to the excitement.
Since the middle ages, music has held a special place in Venetian culture. In fact, in the 1800s almost every household in Venice had at least one instrument! Music has been instrumental in the development of Venetian culture (see what we did there).
The instruments they have on display date back to the 1600s and have fared well over the years! You'll find a violin, guitar (early versions of them), flauto (early flute), bassoon, oboe and the English horn. You'll also spot a clarinet, musette, flageolet, harp, monochord with horn, muted violin with horn (hybrid violin and trumpet), barrel (organ with bow) and psaltery.
From the sight of all these instruments, it's fairly obvious that Venetians were continuously experimenting with different sounds and formulating new instruments!
The museum was once a church called the San Maurizio church and boasts of incredible architecture and amazing artistry. If you're not that into music, it's still worth checking out as the history of music in Venice is fascinating enough!
Enjoy Window Shopping
Window shopping is absolutely free!
Some of the most interesting sites that there are to discover in Venice will only be seen by wandering around and exploring for yourself.
Wandering around Venice can help you get to know the locals and, in turn, understand Venetian life a little better!
While window shopping in Venice, you'll discover all the incredibly niche shops that fill the area. You'll find everything from blown glass and jewelry to decorative carnival masks! Venice is a place of celebration, so you'll find many carnival themed shops, especially during February, which is carnival season in Venice. Be sure to join in the festivities if you're visiting Venice over this period!
Wandering the streets allows you to discover the magic of Venice for yourself and allows you to explore all the areas that interest you most. While taking a guided tour is great because of all the knowledge you gain along the way, guiding yourself allows you to follow a whim and pique your own interests!
Be sure to keep your eyes peeled for a special ornament to take home! It's always lovely having a little reminder of the places you've visited. We recommend buying a carnival mask to put on display, or a small limestone statue, as either of these really encapsulate the essence of Venice!
Stand Awe Inspired in St. Mark's Square
Mark's Square is also known as Piazza San Marco and is thought of as the heart of Venice!
Mark's Square is the only piazza in the whole of Venice. All other open plots are campo, which was cultivated land before it was paved with cobblestones.
Lining the piazza is multiple historical sites, which are absolutely incredible to visit. In peak season these get very busy but entering the square is enough to get a great feel for the area!
The piazza is a bustling hub of tourists, locals, vendors, restaurants and the perfect place to do a load of people-watching. If you wanted to pick up a cheap souvenir during your trip, this would be the perfect place to do it!
Sit back at one of the many restaurants that look onto the piazza and enjoy some fine wine and a carbo loaded 5-star meal!
Insider Tip: Because of the throngs of crowds that St. Mark's Square attracts, we recommend visiting in the early morning, or later in the evening. This means you'll miss most of the crowds, and you'll see the square at its best – bathed in pink light from the sun's rising or setting!
Venice is generally a very safe city, but there are always exceptions to the rule, this is why we recommend playing it safe and adhering to some precautions during your Venice trip and whilst you're in Italy.
Be careful of pickpockets during your vacation in Venice. They tend to gravitate toward areas with lots of tourists and heavily congested areas. There have also been pickpocketing incidents that have taken place on board local waterbuses. For this reason, it's a good idea to keep an eye on your belongings, or wear a money belt to hide your cash!
Feeding pigeons is something that many tourists take great delight in, but be aware that it is now not allowed in many parts of Venice. This is because the pigeons have ruined many artworks and buildings that are a great part of Venetian history!
Acqua Alta are periods of high water in Venice. This phenomenon generally takes place during the winter and autumn seasons, and occurs due to tidal waters and strong winds from the south. If you're visiting Venice during the colder months, it's a good idea to choose a hotel in the upper part of town to make sure that the high waters don't affect your Venice holiday too badly!
Don't Forget Your Travel Insurance for Venice
World Nomads' mission is to support and encourage travellers to explore their boundaries. They offer simple & flexible travel insurance, and safety advice to help you travel confidently.
They've been doing it since 2002 – protecting, connecting, and inspiring independent travellers just like you.
Get a quote below or read our in-depth review!
World Nomads provides travel insurance for travelers in over 100 countries. As an affiliate, we receive a fee when you get a quote from World Nomads using this link. We do not represent World Nomads. This is information only and not a recommendation to buy travel insurance.
If you're staying for more than 3 days in Venice, you may want to consider taking a few day trips from Venice. This will help to keep you occupied during your vacation, and help to fill up your exciting Venice itinerary!
Lido di Jesolo: Afternoon and Evening Tour of Venice
During this 8-hour tour, you'll be guided through one of the most romantic cities in the world. Exploring at dusk gives it an even more romantic feel! You'll get the opportunity to visit and explore some of the most iconic buildings in the city.
This guided tour ensures that you see all the most important sites in Venice! You'll walk along deserted streets, lit with street lamps and take in the cities intimate atmosphere. Touring Venice could never be more lovely than at night!
Romeo and Juliet's Verona: Full-Day Trip From Venice
During this full-day trip from Venice, you'll visit the fairytale city of Verona! You'll meet your guide at the very church that Romeo and Juliet were said to have gotten married, and your guide will bring the charms of the city to life with true stories of its fascinating history!
You'll get the opportunity to visit 'Juliet's house' and the Roman amphitheater as well as many other Verona attractions.
After your tour, you'll have a greater understanding of why this incredible city was the perfect setting for the world's most famous romance!
Full-Day Prosecco and Wine Tour and Tasting From Venice
On this 9-hour tour, you'll take a drive along one of the most beautiful roads in Italy. You'll wind along bending roads in luscious countryside of the Prosecco region!
You'll get the opportunity to tour two wineries and taste the best Prosecco they have to offer. Then enjoy an incredible lunch at a trattoria overlooking the beautiful vineyards! Be sure to have your camera at hand during this tour, as these landscapes are something you'll want to remember forever!
Cortina and Dramatic Dolomites Tour From Venice
On this full-day tour, you'll get the opportunity to see the dramatic Dolomite mountains and even explore some of their winding mountain roads. Your guide will lead you to one of the mountains peaks to enjoy panoramic views! You'll also stop at the quaint mountain village of Cortina which is surrounded by snowy peaks.
During the trip, you'll also get the chance to visit the enchanting Lake Misurina, which makes for a stunning way to end the trip! After passing through multiple charming mountain villages, you'll make your way home.
Full-Day Murano, Burano and Torcello Excursion From Venice
On this 7-hour tour, you'll discover the magic of Murano, Burano and Torcello, each with a different delightful charm. You'll learn the art of glass-blowing in Murano, followed by exploring Buranos colorful houses! These make for excellent photos! Then see and learn about the incredible artifacts of Torcello.
Your trip will be taken on a comfortable modern vessel, and you'll be guided by an expert tour guide! This is a Venice tour that you won't want to miss!
Find out what people want to know when planning their Venice itinerary.
Conclusion
Venice is a truly iconic city that put romance on the map! The architectural wonders, the magic of the cobbled streets, and the gondolas that glide through the water all add to the incredible atmosphere that surrounds this floating city.
If you've never been to Venice before, you're in for a treat! With all the charms of Europe and a bit of extra magic, this lovely city could be the setting of your next epic travel story!
Now that you know when you should visit Venice, where you should be staying and what you should be doing on your Venice vacation, it's time to start planning. We hope we've given your Venice itinerary a little more direction, and helped to make your Venice trip the best one yet!
---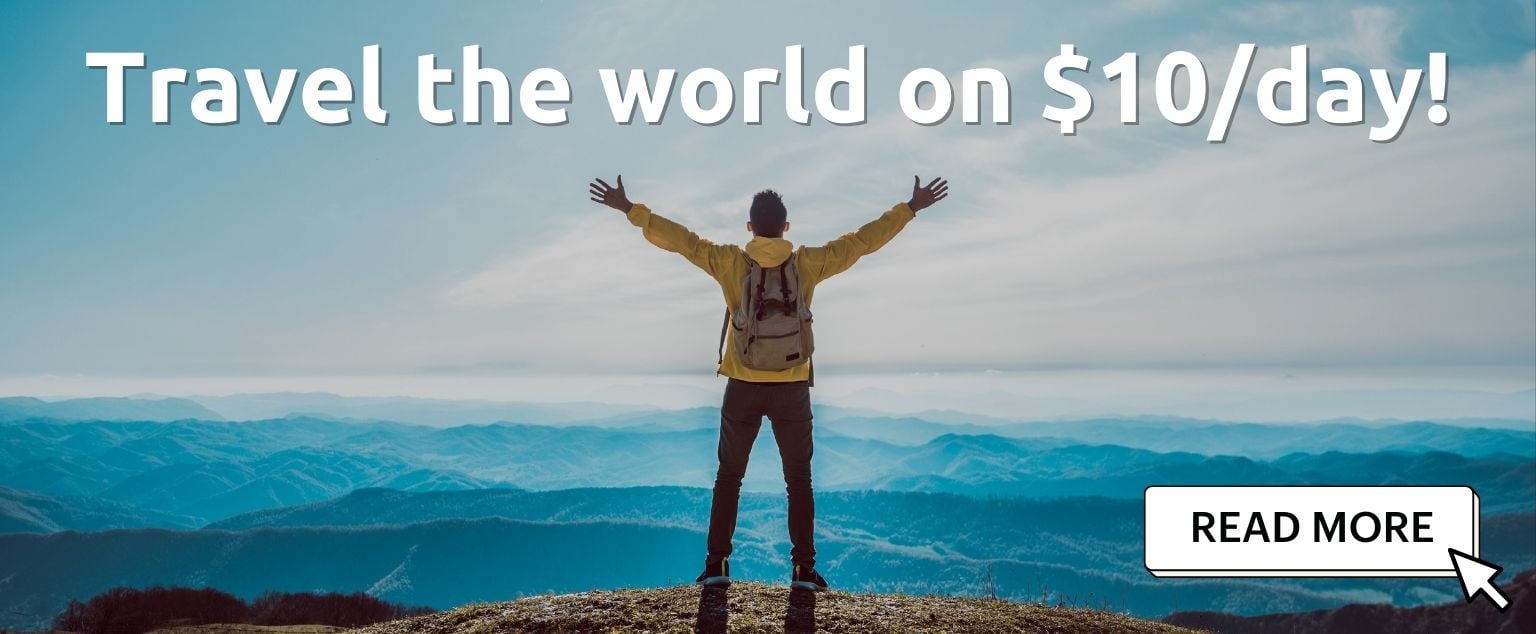 And for transparency's sake, please know that some of the links in our content are affiliate links. That means that if you book your accommodation, buy your gear, or sort your insurance through our link, we earn a small commission (at no extra cost to you). That said, we only link to the gear we trust and never recommend services we don't believe are up to scratch. Again, thank you!