You're in the mood for the world's most mouth-watering food, unforgettable wine tasting, fresh olive oil, historical landmarks, hospitable culture and gorgeous scenery – which is why Italy is next on your adventure list. Bravo! You've made an excellent choice.
It's understandable to be uncertain about what to pack for Italy because it's more than just pizza and museums – there are also stunning coastline towns, beaches, vast lakes and snow-capped mountains. Depending on where on "the boot" you go, and when, will affect what you pack. Our advice: know how to dress for the seasons and pack your essentials.
So, what should you wear by season and what are your essentials? Glad you asked. Here we've compiled this comprehensive guide on what to pack for Italy to answer those questions – including a top-22 needs packing list, tips on how to dress appropriately in Italy, an overview of conditions by season and what NOT to pack. We've also included a section for women – and one for men – with tips on what to pack based on specific needs of each.
If you're worried about fitting everything you need in a carry-on size backpack, you won't be after reading this through. Our goal is to get your through the packing process and leave you to focus on having the Italian trip of a lifetime.
Ok then, let's get started!
Top 22 NEEDS for Italy – Italy Packing List
#1 – Nomatic Travel Bag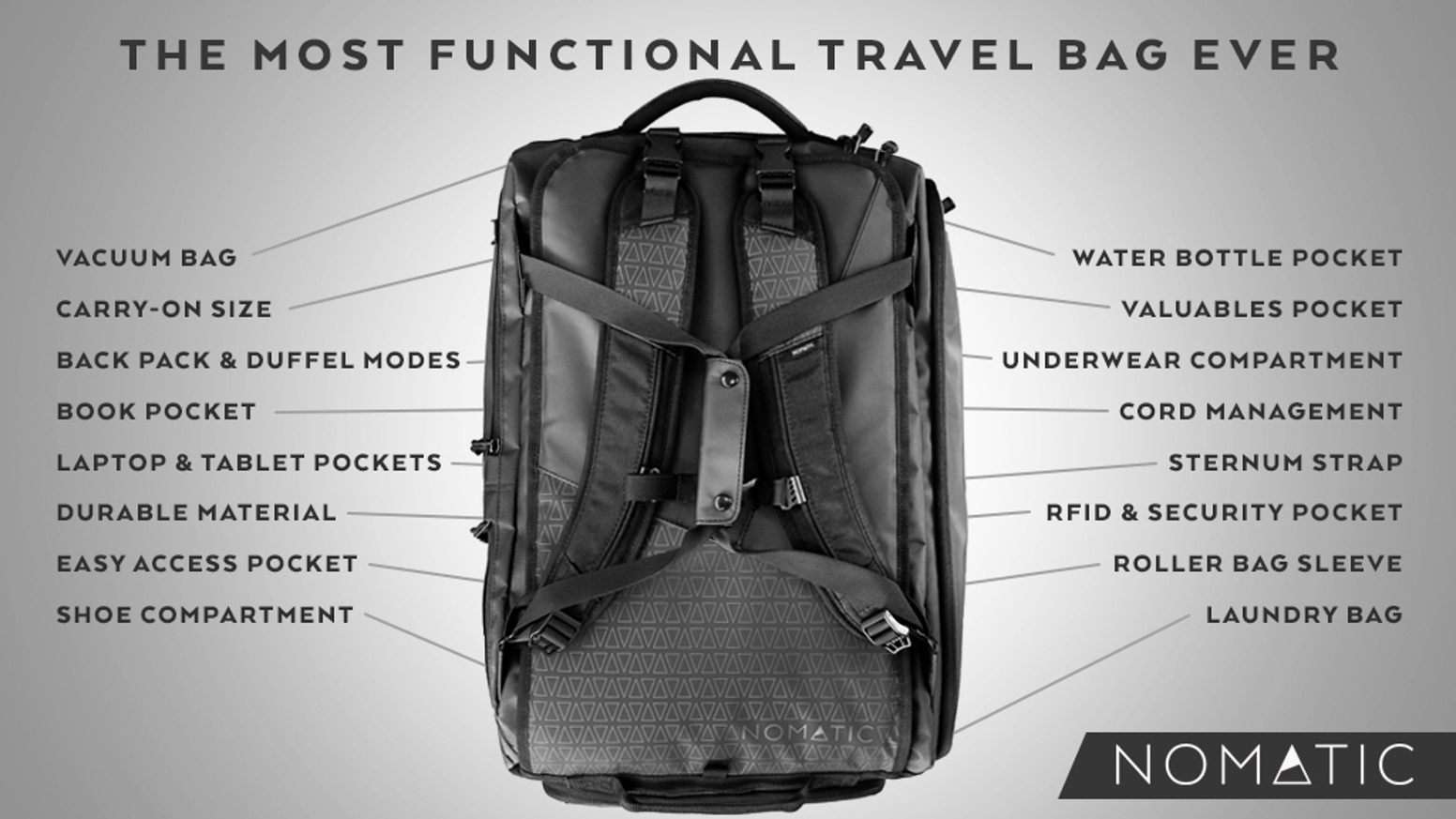 First and foremost, you need an awesome travel backpack. Everything you own will be housed in this bag, so you need something that's durable, reliable and ultra-functional. The Nomatic Travel Bag is all of that and more! We love that its carry-on size with a spacious 40-liter capacity interior, smartly equipped with tons of pockets and compartments that maximize every valuable inch. Take our word for it: this bag is a backpacker's dream!
#2 – Active Roots Security Belt
Italy is safe for travel, but, just like in all touristy big cities like Rome and Milan, you want to be vigilant. Your best safeguard is to keep valuable items, like money and passport copies, close and hidden from view. A clever way to do this is by stashing belongings in the hidden zipper pocket of the Active Roots Security Belt – no one will know by looking at it that it's more than a simple, stylish belt. It's brilliant!
Need a little more storage?
When moving from place to place, you should keep your travel documents and other valuables on your body. Your carry on isn't safe, even when it's under your seat or overhead.
A full-sized money belt that stays tucked under your clothes keeps your documents and cash organized during your travels and assures nothing critical gets left behind or stolen.
#3 – World Nomads Insurance
Ok, guys, if you think you can save yourself a few bucks by skipping out on getting travelers insurance, here's our advice: don't do it. No matter where you go or how well you prepare, things can always go wrong. And if they do (knock on wood), it'll end up costing you a lot more in the end. Travelers love World Nomads Insurance because they have affordable options and cover everything – from medical needs to replacing lost or stolen items. Check out our in-depth review here
#4 – Active Roots Water Bottle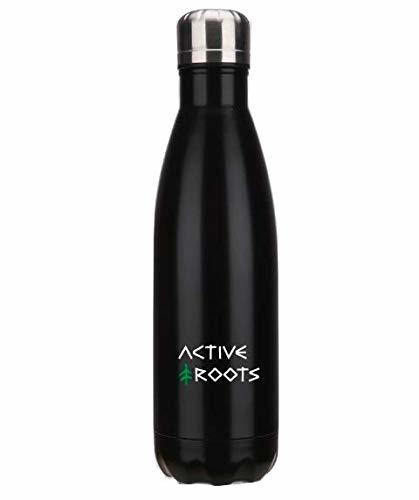 Count on doing a lot of walking in Italy. Between city touring and long coastline treks in the Cinque Terre, you're going to need plenty of hydration. We highly recommend a stainless steel, eco-friendly water bottle like the Active Roots Water Bottle. It holds 8 more ounces than comparable bottles for 25 ounces of water that stays refreshingly cold on hot days – or use it to keep of LOTS of Italian espressos hot on cold days!
#5 – Combination Lock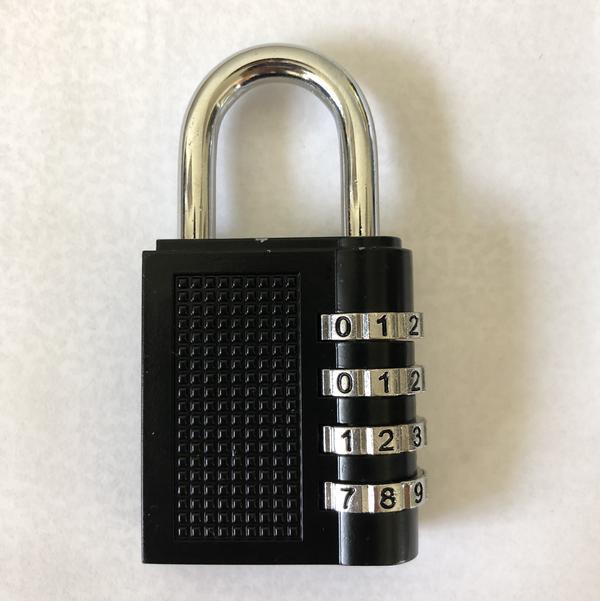 Even in the smallest and safest of Italian towns, always keep your bag locked when left unattended – especially if you plan on staying in hostels in Italy. The same goes for when your bag is being transported on trains or planes. A simple lock like the Active Roots Combination Padlock is all you need, and with its resettable combination, no need to worry about keeping track of a small key!
#6 – Skeletool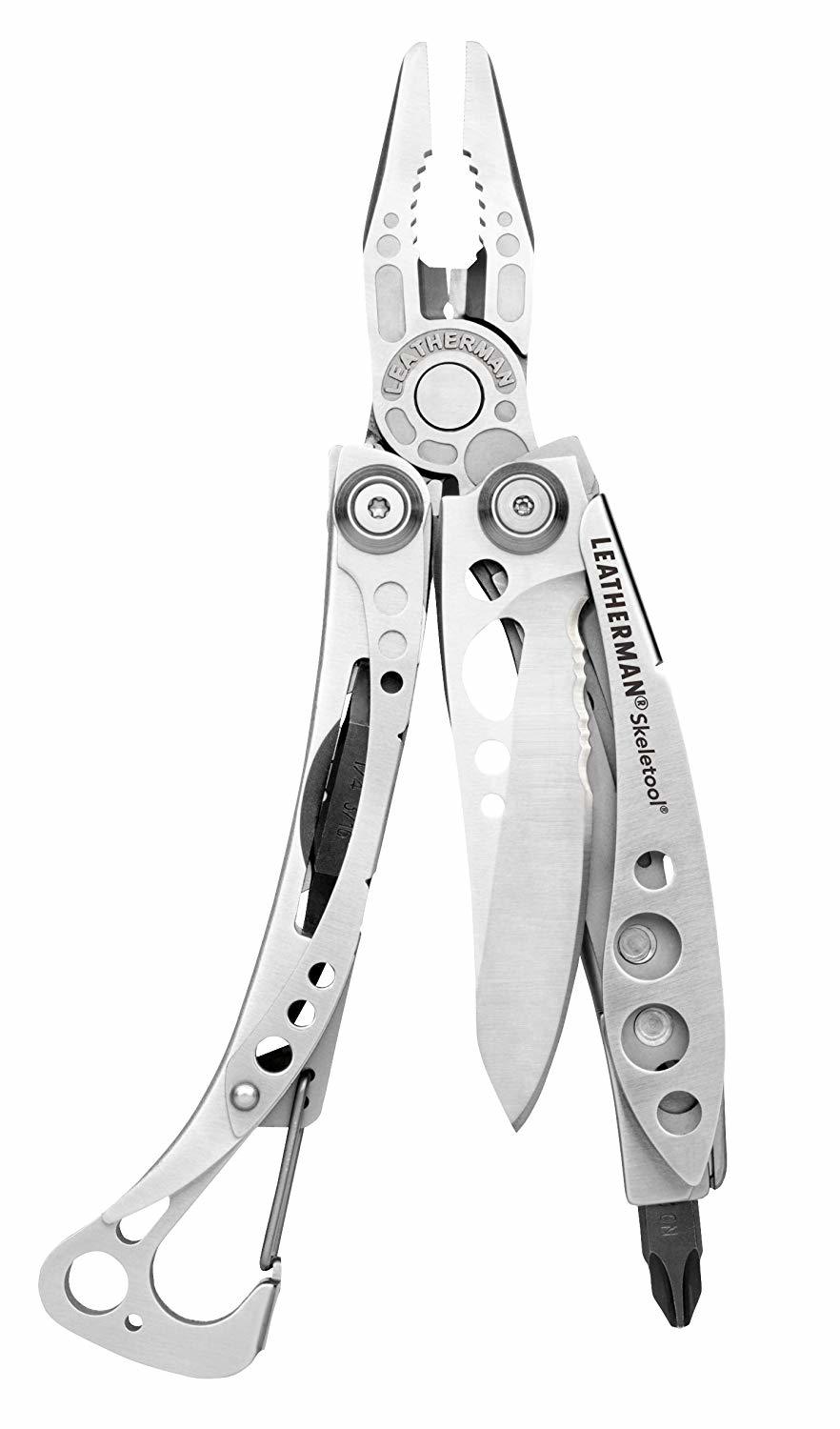 Whatever your personal Italy itinerary is, you should still grab one of these. Why? Because you don't have to be a survivalist adventure traveler to find practical uses for a compact multi-tool, like the Skeletool. We recommend getting a travel-friendly size with useful tools you'll always have available when needed. If you bring back delicious goodies from the local Italian markets back to your room – fresh focaccia bread, parmesan cheese, ripe tomatoes, a bottle of wine – you can see how a corkscrew and small knife would come in handy!
#7 – Active Roots Microfiber Travel Towel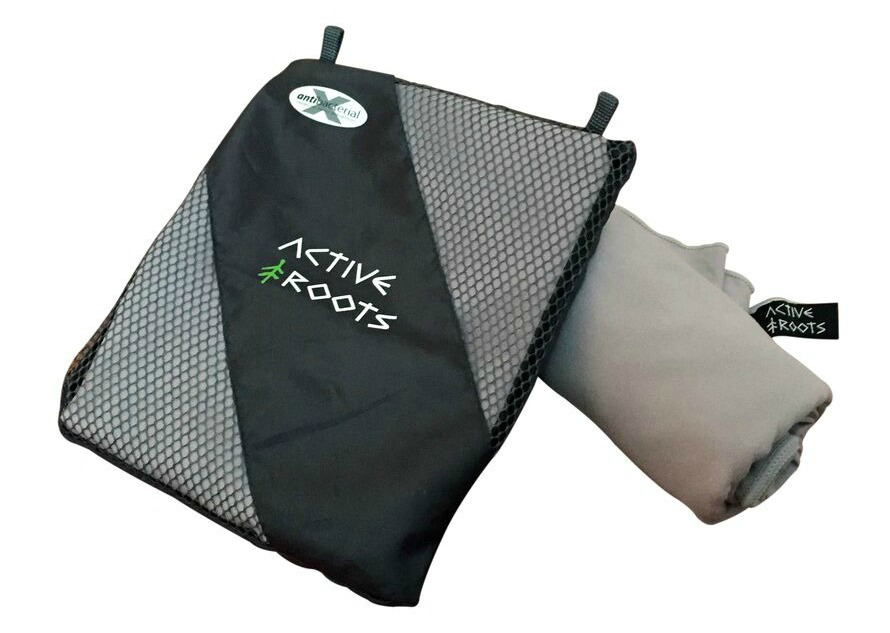 No matter where you go, backpackers should always travel with their own towel. If you encounter subpar towels at your budget accommodations – or decide to take a dip in the Adriatic Sea – you'll want a portable, quick-drying towel that won't weigh you down. We love the Active Roots Microfiber Travel Towel because it's lightweight, antibacterial and dries in under an hour. Avoid the pain of carrying around a heavy, stinky towel!
#8 – Active Roots DayPack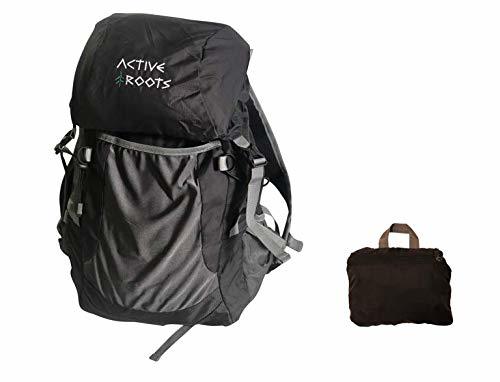 It's always worth having a daypack with you whenever you travel but often NOT worth carrying something bulky around. The Active Roots adventure daypack is hands down the best foldable day pack around, it comes with a water bottle holder, folds down super small yet provides plenty of space for your day-venture and is tough and sturdy.
#9 – Fairywill Electric Toothbrush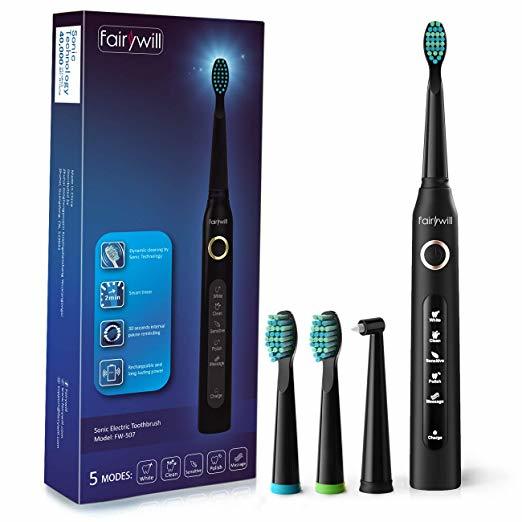 You're probably used to packing a regular ole toothbrush for all your travels – but we'd like to recommend stepping it up a notch and upgrading to an electric toothbrush! Getting your teeth massaged and thoroughly cleaned with a Fairywill Electric Toothbrush feels incredible, and you'll love it. It's also lightweight and travel-friendly with practically no need for recharging – just one 4-hour charge is enough for 30 days of use.
#10 – SunGod Sunglasses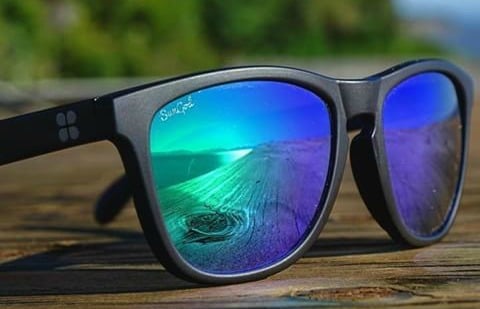 You don't want to travel through Italy without a durable, yet stylish, pair of sunglasses. Our favorites are SunGod Sunglasses because they're designed for performance with triple-layer scratch resistant lenses and sturdy frames made from SunGod's trademarked Adventureproof Frame Material. But they also look cool. You can even customize them with your preferred frame and lense colors to match your style. It's the winning combo for on-the-go travelers in Italy who need fashion AND function.
#11 – Mosquito Repellent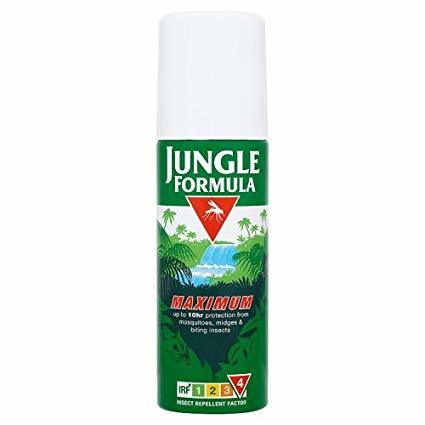 Make no mistake, Italy gets mosquitoes. And lots of them. If you're traveling in the summer months, you'll find plenty of these little buggers everywhere, from the cities to the countryside. You'll want to protect yourself from itchy bites by packing mosquito repellent with DEET, like Jungle Formula Maximum Range. With 50% DEET, it's the most effective way to keep these bloodsuckers at bay. Don't forget to cover your hands, wrists, and ankles!
#12 – Digital Camera
Italy just has way too much history and picturesque landscape to NOT travel with a good camera for high-quality photos. If you have any photography equipment, definitely bring it with you. If you don't, consider investing in a compact DSLR (digital single-lens reflex) camera. There are plenty of highly-rated starter camera options if your budget is tight. You'll be really happy after you see the difference in quality your pictures have compared to your cell phone camera shots!
#13 – Travel Jungle Gym Set
Whether you're traveling for a weekend or for a year, it's difficult to keep your usual workout routine on the road. There are loads of workouts online to print and follow, but there's nothing like being in a gym with proper exercise equipment. Enter: Monkii Bars. You can set up your workout station anywhere – hotel rooms, mountainsides, your backyard – and the pocket gym comes with its own app so you can learn the ropes (cough, cough) of staying fit on the road!
#14 – Cell Phone Camera Accessories
Even if you have a digital camera you love, you'll likely still use your cell phone to capture in-the-moment memories. When going out to dinner or a fun bar in Florence, bringing your digital camera may not seem practical. But you still want to document your night out, so, out comes the cell phone! A small, simple accessory – like a selfie ring light – will really help those fun photos pop. It's worth a shot!
#15 – Portable Charger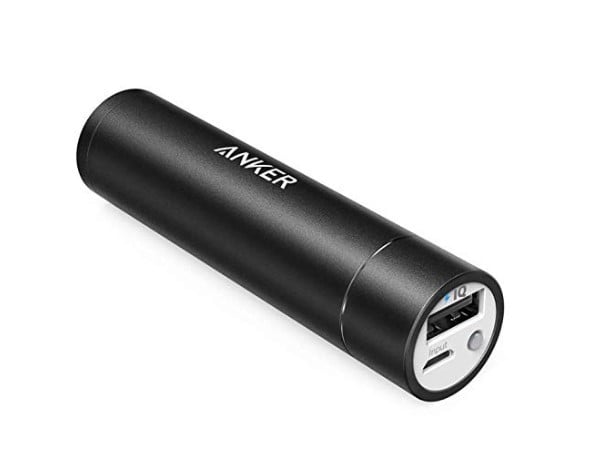 Speaking of cell phones – aside from being a camera – you probably use your phone for lots of other things too. Especially if it's serving as your primary travel guide or navigator, you don't want your phone dying on you when you're exploring unfamiliar surroundings. It's smart to travel with a compact portable charger that you can easily slip into your day bag and always have as a backup.
#16 – Universal Plug Adapter
Don't get stuck without being able to recharge your electronics because you don't have the right power adapter to fit into Italian electrical sockets. Italy's sockets are type F and L, but if you don't want to worry about remembering that, we advise getting a universal travel adapter that will work no matter which type you encounter. If you have USB enabled devices you want to charge at the same time, most universal adapters have USB ports, too.
#17 – AR Toiletry Bag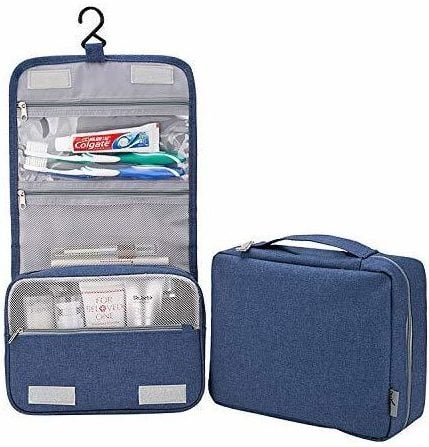 Another backpacker favorite for staying organized is a hanging toiletry bag. It's extremely helpful to have all of your accessories neatly gathered in one bag that you can hang for easy accessibility, especially when counter space isn't plentiful or even available. A well-organized bag is worth having whether you're tree whilst camping or a hook in the wall – it helps to have quick access to all your stuff.
#18 – Packing Cube Set
As we were saying, staying organized while traveling – especially when living out of a backpack – really simplifies your life! A packing cube set is ideal for compartmentalizing your clothing by item type so that you don't have to frantically pull everything out of your bag to dig out that one black t-shirt you're looking for. If you've never tried them before, we're pretty sure you'll never travel without them again once you do.
#19 – Travel Pillow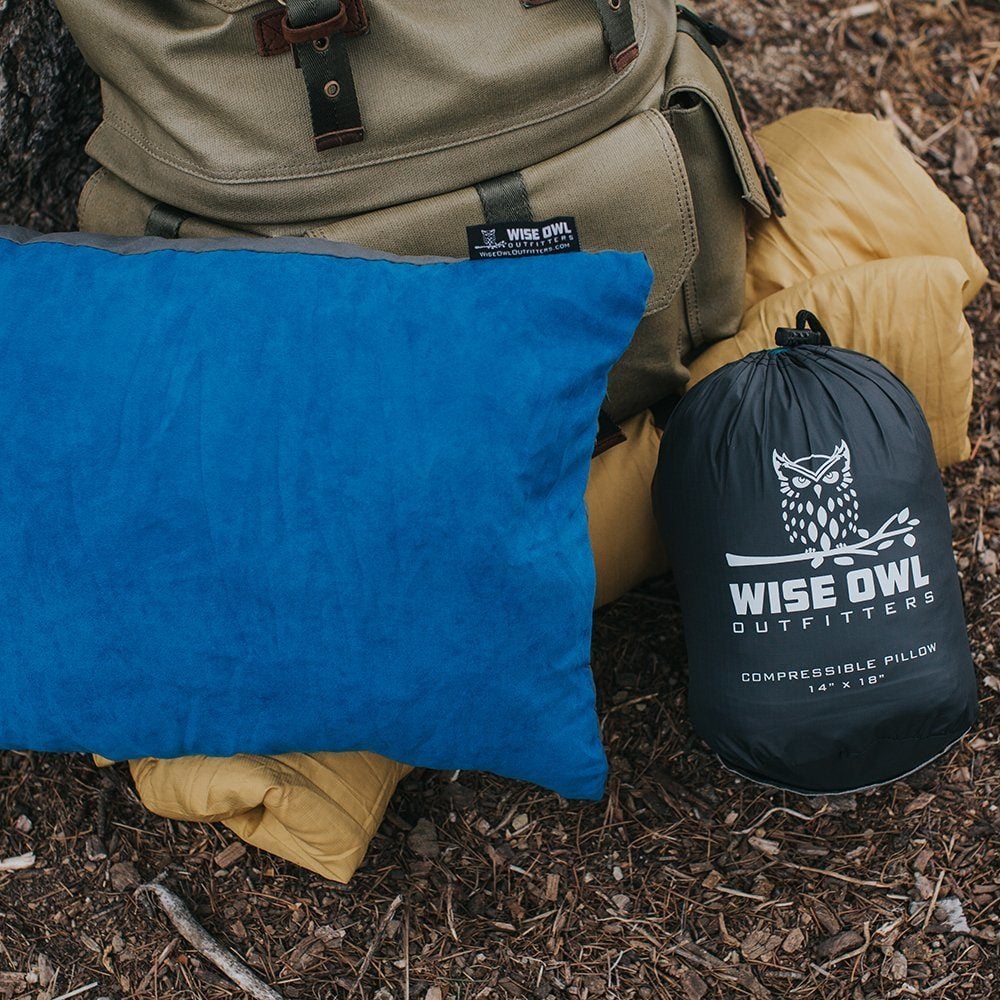 If you plan on seeing a lot of Italy – from the rolling vineyards in Tuscany down to the beaches of Sicily – you'll be spending many hours on long-distance train rides. Public transportation of any kind is always better with a travel pillow – plus you increase your chances of catching some valuable Z's! Get one that can be folded into a small bag to make it easy t0 pack, and you'll be a happy camper.
#20 – Wet Wipes
We've yet to come across a destination where we weren't happy to have a versatile travel pack of wet wipes on hand. Whether to wipe down a dirty table or to wipe your hands after a particularly germy day of sightseeing, wet wipes are a must-have in every traveler's day bag. Be sure to pack plenty because you'll be using them up quicker than you think!
#21 – Travel Umbrella
If you plan on exploring different regions of Italy for any length of time, it's difficult to avoid rain entirely – regardless of the season. If you're city sightseeing, street vendors selling umbrellas will appear – seemingly out of nowhere – when the first drops fall, but they'll probably be pretty flimsy. It's a good idea to pack your own compact, windproof travel umbrella that you can easily stow away in your bag without much bulk or hassle.
#22 – Travel First Aid Kit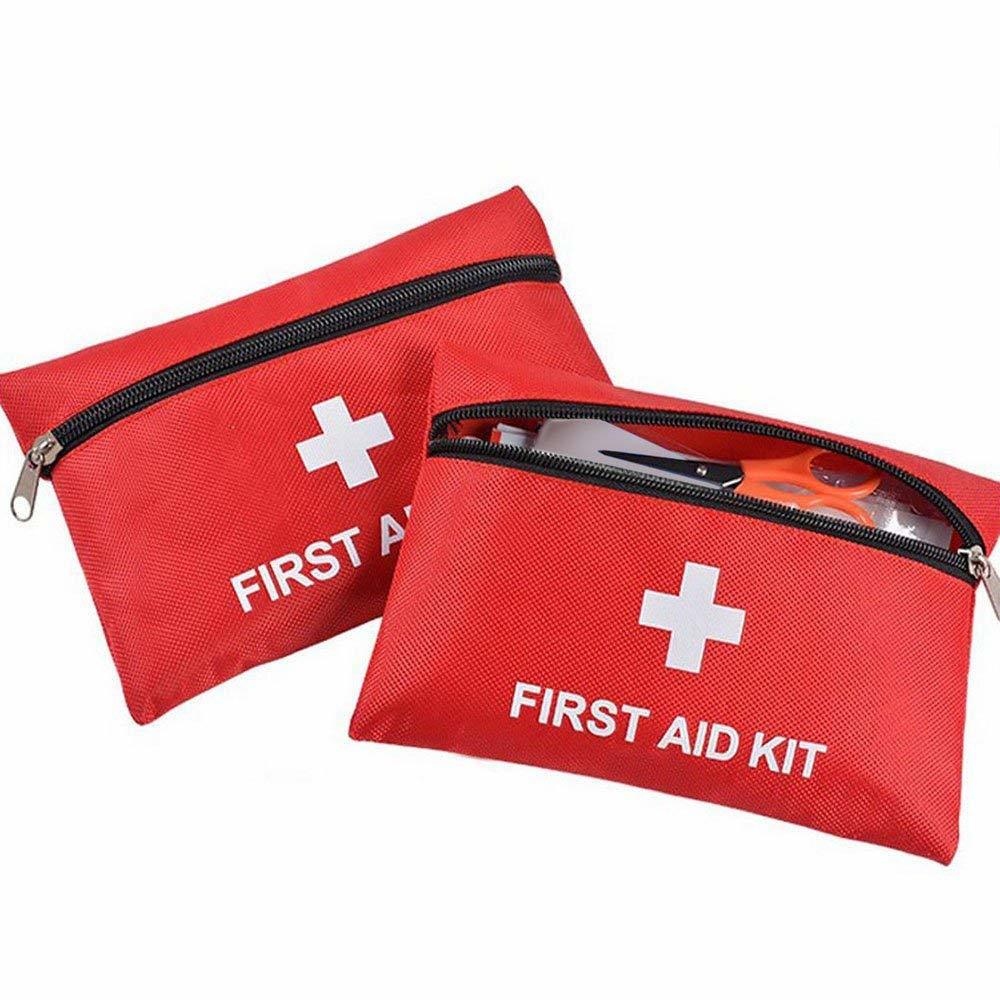 Whenever or wherever you travel, always pack a mini first aid kit. You can always buy what you need in Italy, but better to avoid the trouble of figuring out where the nearest pharmacy is when you need something right away. Also, pharmacies are the only place you can buy basic over-the-counter medications, so better to have aspirin readily available if you're down with a mean headache.
What to Wear in Italy
If you're thinking Italy is the land of style – you'd be right! People from all over the world visit the likes of Milan and Rome to be a part of the fashion scene. But don't worry – this doesn't mean runway style fashion is required or even the norm. Locals wear casual attire – jeans, t-shirts, and hoodies – and you can too. It's a matter of how you wear them and how well they fit!
First off, Italians don't wear baggy clothing. If they're wearing a zip-up hoodie, it's slim fitted and paired with dark jeans and fashionable sneakers – not with sweatpants and running shoes. Gym clothes and yoga pants aren't everyday streetwear; they're reserved for the gym and for the yoga studio.
Second, Italians never look sloppy. Besides not wearing oversized clothing, you won't see many untucked shirts or pants without belts. Locals don't walk around in flip flops or crocs. And while you don't have to live up to Italy's inherent sense of style, you want to play the part – at least on some level.
Our best advice for what to wear in Italy is to stick to solid-colored, well-fitted items that are easily mixed and matched; clothing that can be used for sightseeing, but can also be dressed up with a simple accessory for a night out. Small things, like a scarf, add an instant touch of style for both men and women.
The weather will affect what you pack, so keep reading for more details broken down by season!
Visiting Italy in Summer
Depending on what part of Italy you visit, the summer months of June, July and August can range from very warm to almost stifling. Along the coasts and mountain areas way up north, you'll find milder temperatures. But anywhere inland, like Rome or Florence, expect very hot and muggy conditions that can reach over 95° F.
Summer is vibrant with beachgoers and sun enthusiasts – the coast (il mare) is every Italian's holiday of choice. Also, take note that Italians celebrate ferragosto on August 15th – and many take August to shut down for extended holidays. Though tourist destinations and cultural sites stay open, it's not unusual to find many local spots closed for a week or more as locals escape to the beaches and mountains.
Because of the heat, your summer packing should consist of clothing made of light, breathable material – like linen, lightweight cotton, and rayon. Nice shorts, capris, t-shirts, light polo shirts, and flowy blouses are perfect. Sundresses are ideal for women to stay cool. We highly advise bringing a packable sun hat, in addition to your sunscreen, for added sun protection!
For beaches and lakes, pack swimwear and a light cover-up. Flip flops are perfectly acceptable as your main footwear here. Don't forget that hat and sunscreen!
Visiting Italy in Fall
The intense heat breaks around mid-September as fall settles in. October and November cool down significantly, and you'll find average fall temperatures between a pleasant 65 to 75° F. By November, it's possible to need gloves and a knit hats in some parts of Italy as you get closer to winter.
Fall is a beautiful time to visit Italy – Tuscan vineyards are lined with gold and reddish-colored leaves and plump grapes, olive trees are ready for harvesting, and you'll find fewer tourist crowds! Plentiful harvest festivals throughout the Tuscany region add a special touch of celebration and liveliness to the air. If you want warmer weather and beach time, you'll still find sunshine in southern Italy until late October.
The weather fluctuates in fall, so you should plan on a variety of conditions – from sunny to rainy to windy. Our usual recommendation for fickle weather is to pack basic layers. T-shirts, long-sleeve shirts, sweaters, cardigans, jeans, chinos, and long dresses are all good options. You'll want a rain jacket or shell for rain, especially in October and November. Nights are cool, so be sure to have an adequate layer to keep chills at bay.
Visiting Italy in Winter
The winter months of December through February are cold in most of Italy. In northern Italy, expect a lot of snow, extreme cold and temperatures down into the 20s. Southern Italy is warmer but still requires cold-weather clothing. Italian winter temperatures average between 40 to 55° F.
If you like traveling during the off-season and enjoy layering up in sweaters, scarves, and jackets – Italian winters have plenty to offer. The cities are welcoming and cheerful as holiday decorations begin lighting up the streets and piazzas by early December. The festively-adorned Christmas markets in big cities like Verona and Florence are a real treat – you'll quickly get into the local holiday spirit by visiting the many vendors selling holiday ornaments, warm and delicious edible goodies and local delicacies.
For winter packing, we recommend more layers! Especially if you're going to the central and northern parts of Italy, pack a thermal layer for top and bottom. Overall, you'll want dark jeans, another pair of warm pants, long-sleeve tops, sweaters, and a warm jacket – thick down jackets are very popular in Italy. Be sure to pack a warm hat, gloves, and a scarf or two for functional accessorizing. Don't skimp out on a good pair of socks – wool socks are best for keeping your feet warm and toasty.
Visiting Italy in Spring
Along with fall, spring (March, April, and May) is another wonderful shoulder season for your Italy travels. The worst of the cold has passed, and pleasant temperatures return. Days are longer and outdoor areas, like parks and street markets, come to life. Spring temperatures average 60 to 75° F.
Another bonus of spring is not having to share popular restaurant space with as many tourists compared to summer, and less crowded historical sites and museums. But keep in mind that the Easter break brings a surge of travelers – from within Europe and overseas – that are taking advantage of holiday time off from work and school.
Despite warmer temperatures overall, Italy's spring weather is still unpredictable. You'll find plenty of sunny days, but periods of rain are still common – so you'll want to be prepared for fickle conditions.
For spring travel, again, packing layers are your best bet – short-sleeve shirts, long-sleeve shirts, blouses, light sweaters, dark jeans, and well-fitted pants will cover your essentials. Women can diversify their look with a chic maxi dress topped with a jacket or cardigan. Ward off possible chills with a lightweight scarf that will also spice up your outfit. And don't forget your rain jacket and travel umbrella!
What Shoes to Pack for Italy
The "function meets fashion" rule applies particularly well when planning what shoes to pack for Italy. You'll be clocking in a lot of miles on foot no matter where you decide to visit in Italy, so comfort is the first priority. But falling not too far below on the priority list is style!
For all seasons, fashionable leather sneakers are a perfect, comfortable option for both guys and gals – and you'll see most Italians wearing them. For warmer weather, women should pack a nice pair of sandals or dark flats for city sightseeing and for dressier nights out on the town. A dressier second pair of shoes for men could be a pair of loafers, but a dark pair of leather sneakers works too.
For colder and rainier seasons, consider packing a waterproof walking shoe or boots. For women, leather low stack-heeled booties or flat boots are comfortable and stylish – and dress up nicely. For men, black or dark brown lace-up ankle boots pair nicely with everything and will keep your feet warm and comfortable.
Also, pack a pair of flip flops if you plan on enjoying a beach or lake time in the summer and if you plan on showering in hostels!
Females – What to Pack for Italy
Ladies, here are some special considerations just for you as you prepare what to pack for Italy!
For Fashion – our top fashion recommendation for every female traveling to Italy is to pack a pair of dark skinny jeans; they're a staple for Italian style. They're so easy to dress up or down and are appropriate for all seasons – pair them with a flowy tank in summer or with a slim-fit down jacket in winter. And the great thing about jeans is that you don't have to wash them as often!
If you love wearing shorts in warmer weather, please keep in mind the following: Italian women don't wear very short shorts; and if you do, you'll likely attract some uninvited attention. Also, many churches require having your knees covered up to enter. Better hot-weather options are linen summer pants, tailored capris or sundresses.
Pack accessories that keep you safe!
Infinity scarves are chic and classy, but some even provide a hidden pocket to keep your valuables.
The Active Roots Zipper Scarf is your run-of-the-mill infinity scarf but with a hidden pocket that's big and sturdy enough for a night's cash, your phone, a passport and (hell with it) some snacks too!
For convenience – the most versatile item you can pack for Italy is a combination scarf/shawl or pashmina. They're lightweight and fold flat for easy carrying in your day bag – you can opt for a warmer fabric, like wool, if traveling in colder months. Many churches in Italy require having your shoulders covered, so having a shawl to cover up is convenient to have. Also, scarves are a very popular fashion accessory, so you can easily use it to spice up an otherwise boring-looking travel outfit. You can even use one as a blanket for chilly train or airplane trips. It's the perfect one-size-fits-all solution!
Males – What to Pack for Italy
Here are some packing tips for you guys out there heading out to Italy!
For Fashion – remember that Italian men look good. Even without going over the top, they have a pervasive sense of style. And while matching the Italian look may not be your goal, you'll find that you feel quite sloppy in comparison if you don't try – at least a little. For a chilly-weather classy look, pack a pair of dark chinos with a well-fitted button-down shirt under a dark v-neck sweater. For warmer conditions, a short-sleeve button-down shirt with lightweight tailored pants is functional and fashionable.
For comfort – if you're traveling in the hotter months, you'll probably opt for shorts as your everyday wear. You'll see plenty of other people in Italy wearing shorts in summer, too. But just make sure you pack the right kind. Long, baggy basketball shorts or neon board shorts are not a good look and will target you as a couldn't-care-less tourist. Instead, bring dressier styles that will also keep you cool, like hybrid shorts – cargo-style shorts that are breathable and quick-dry. You want a longer cut that covers your thighs to enter most churches.
What NOT to Pack for Italy
Knowing what to pack is certainly important, but don't ignore our tips on what NOT to pack for Italy!
Don't bring uncomfortable shoes. You'll be surprised what a beating your feet can take walking for hours on Italy's common cobblestone streets. High heels may look chic, but they're not worth swollen feet and a possible broken ankle!
Don't bring a hairdryer. They're bulky and add unnecessary extra weight. Plus, unless you have a dual voltage model that can handle 230 volts – or you're packing a converter – you'll likely blow a fuse!
Don't pack too many clothes. Cover off on your essentials, of course, but leave some room in your bag. Italy has awesome shopping, so take advantage of unique items you can buy there and bring back.
The Best Backpack to Pack for Italy
Let's talk a little more about Nomatic Travel Bag, and why it's our #1 pick for the best backpack to pack for Italy.
When it comes to all-around functional and well-designed travel backpacks, the Nomatic Travel Bag exceeds our expectations in every way. It checks the boxes on every backpacker's wishlist – like smart pockets and compartments to maximize packing space and organization. If you've always wanted a travel bag that has separate areas for shoes, a water bottle, laptop, valuables, and underwear – you've found it! Always liked the idea of having a backpack equipped with an RFID and security pocket for added protection? You're in luck – it's got one of those too!
Speaking of smart, the Nomatic has an innovative strap system that gives you the option for either backpack or duffle bag-style portability. Your lower back will be grateful for the available chest and sternum straps for added comfort when lugging around added weight from the Italian ceramic souvenirs and leather goods you've collected during your travels!
It also doesn't hurt that it's one nice looking bag. Remember, you are traveling to Italy. You'll love its dark, high-quality waterproof material that's as tough as it is pretty!
Check Price on Nomatic
Final Thoughts on What to Pack for Italy
And that's it, friends! You've got all you need to know about what to pack for Italy with a handy 22-needs packing checklist and our tips on what to wear and pack by the season. Take heed to our packing advice geared towards women and men, what to leave behind and what travel bag to carry it all in.
Just remember to pack light and smart – with a touch of style. Above all, be prepared and be safe at all times.
Oh yeah, and also eat a lot of pizza, drink a lot of wine….and have an amazing time!
Arrivederci e buon viaggio!
Also – don't forget to sort your travel insurance! We've put together a roundup of the best travel insurance for backpackers, or if you're low on time, get a quote from World Nomads now, our favourite travel insurance provider.
Yay for transparency! Some of the links in this post are affiliate links. This means that if you book your accommodation through the site, The Broke Backpacker will earn a small commission at no extra cost to you. Your support helps me keep the site going.
---
Need More Inspiration?
Like this post? PIN ME!!!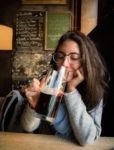 Writer and Editor, Ana Pereira is a California native, inspired by Earth exploration and introspection. Recently, she spent several months exploring Africa and South Asia. She spends most of her "down-time" out in the wilderness, climbing, hiking, and beyond, and is feverishly passionate about travel and health.