If you close your eyes and try to imagine what a traveler or backpacker looks like, what do you see? Is it a young, pale man dressed head to toe in khaki colored outdoor wear (or geography teacher chic) or is it a sun-kissed, dreadlocked hippy chick in elephant pants and strappy vest? Both of the above? None of the above?
Anyway, for a long time I also had a pretty narrow definition of traveler dress sense and kind of put backpackers into either the badly dressed or the barely dressed category. But, it really doesn't need to be this way! Backpacker chic and travel clothes can actually be stylish and practical.
Choosing the right clothes to take travelling can actually be pretty tough. You need to make sure you have the right clobber to wear for all occasions but at the same time you want to try and pack as lightly as possible. And of course, more often than that the "normal person" clothes you wear in your day to day life back home simply won't cut it. To be fair, you would be forgiven for thinking that you need to bear a whole new wardrobe or (at least suitcase) of threads before you hit the road.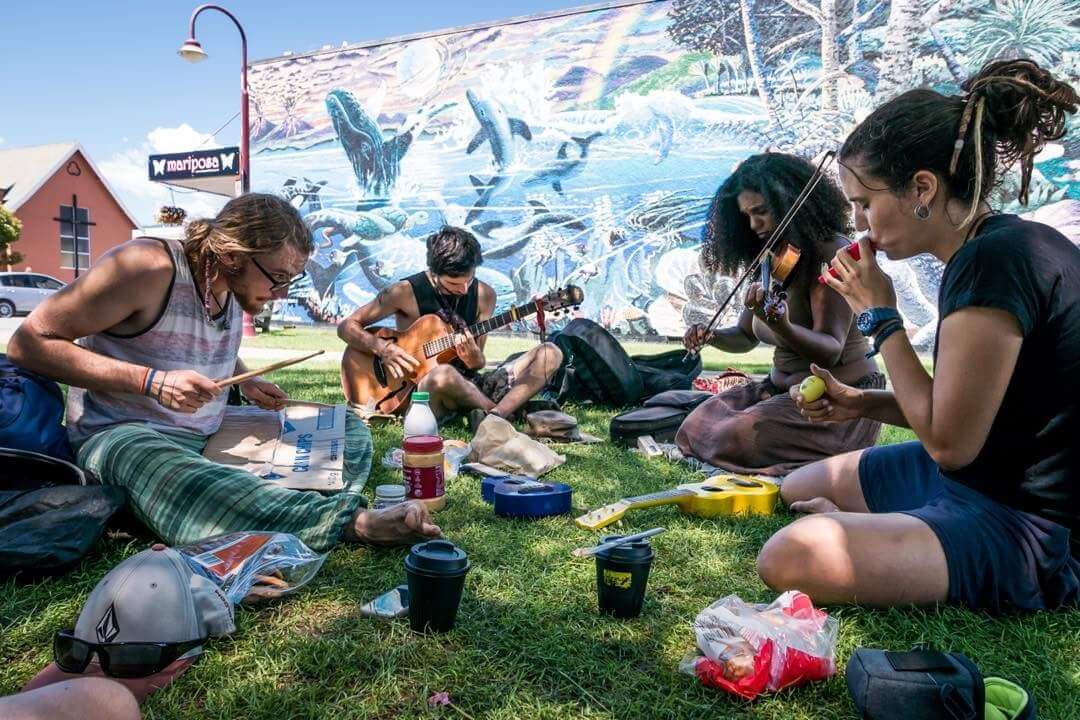 Choosing The Right Travel Clothes
There are a few golden rules to finding travel clothes to take on any trip.
The first thing is to try and find items of travel clothing that are versatile and can be worn in a variety of situations. Examples of this include the humble vest – it can be worn to the beach in all its glory, it can be worn under a shirt on a night on the tiles, and it can be used as a base layer when things get a bit nippy. Other examples are dark coloured, zip-to-shorts trekking pants – you can wear them to trek, they can *almost* pass for smart, and you can zip them down to shorts and show off your calves. You get the concept right?
The next tip is to pay attention to materials and fabrics. You may be forced to wear your items more than you usually would and washing them may be a struggle. Therefore, look for fabrics that are quick drying so you can cheekily wash them in a hurry, and also look for anti-odour technology in case you end up having to wear the same socks for days on end. Anti-crease fabrics that don't need to be ironed are also pretty useful too.
Look for light, compact items as much as possible. Jeans will only roll up so much but linen pants will squeeze into even a backpacks side pocket. If you need to pack a winter jacket, then consider investing in a specialist item such as Rab Goose Down. They pack in some serious warmth but pack down so that it will even fit inside a daypack – of course, such hi-tech gear does come with a hefty price tag.
All The Travel Clothes You Will Ever Need
Now let's get down to specifics. Use this post for ideas, inspiration and also a checklist to help you pack for your trip. You probably already own some of these travel clothes but others, you may not.

Do You Want to Travel FOREVER??
Pop your email in below to get a FREE copy of 'How to Travel the World on $10 a Day!'.
Firstly, all of these lovely new travel clothes you're about to buy are gonna need a bag to live inside right? Maybe you already have your luggage sorted but if you don't, then we recommend checking out the Nomatic Travel Pack.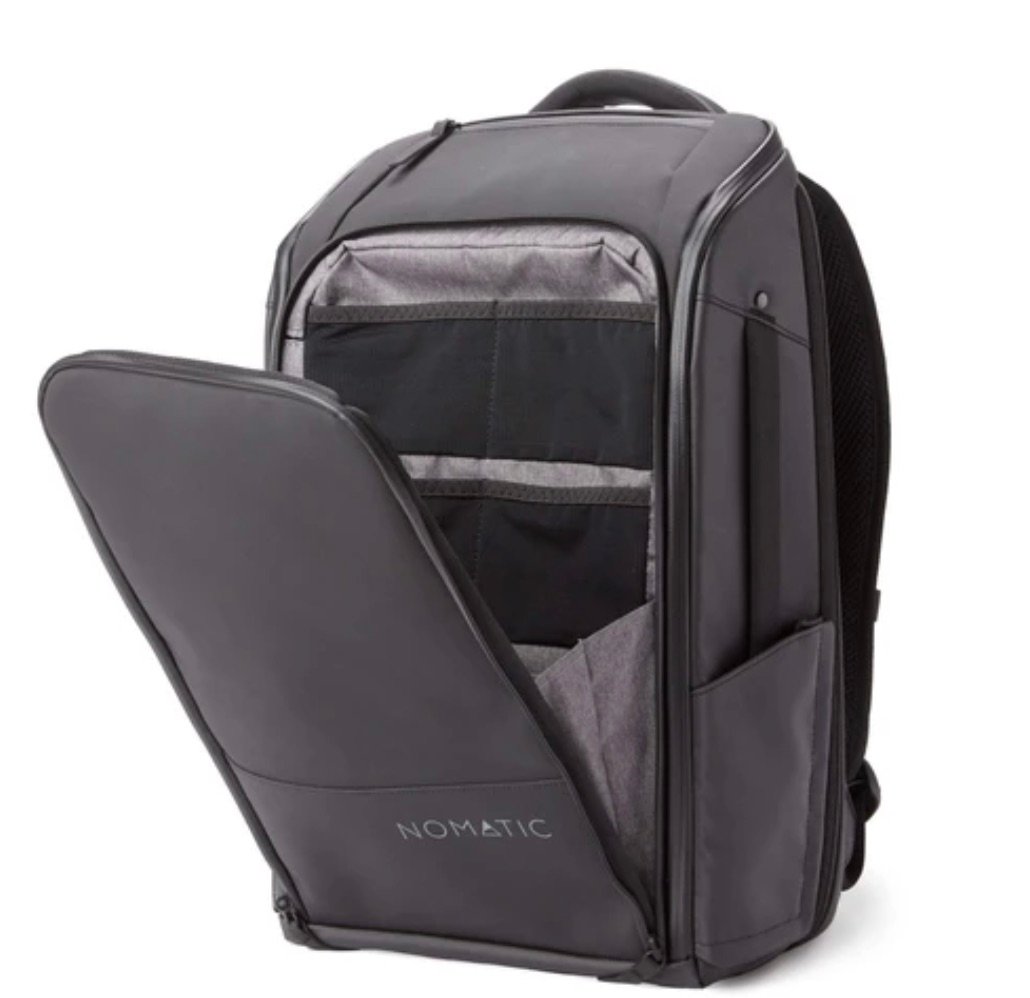 With the Nomatic, You get loads of space with its roomy 40L interior plus plenty of smart pockets and compartments that let you pack in so much more than you would expect. There are separate compartments for tech accessories, shoes, a water bottle, underwear and socks. Oh, it also comes with a hanging mesh laundry basket to keep your dirty travel clothes away from the rest of your contents.
If you want to know, you can read our Nomatic Travel Pack review or instead just check it out on the Nomatic site.
Whilst the Nomatic is the ideal luggage option, it is way too big to use as a daypack. The Osprey Daylite on the other hand, is perhaps the perfect daypack. At 18 liters, it's the perfect size for trips to the beach, city tours or day hikes mixing decent storage capacity with lightness.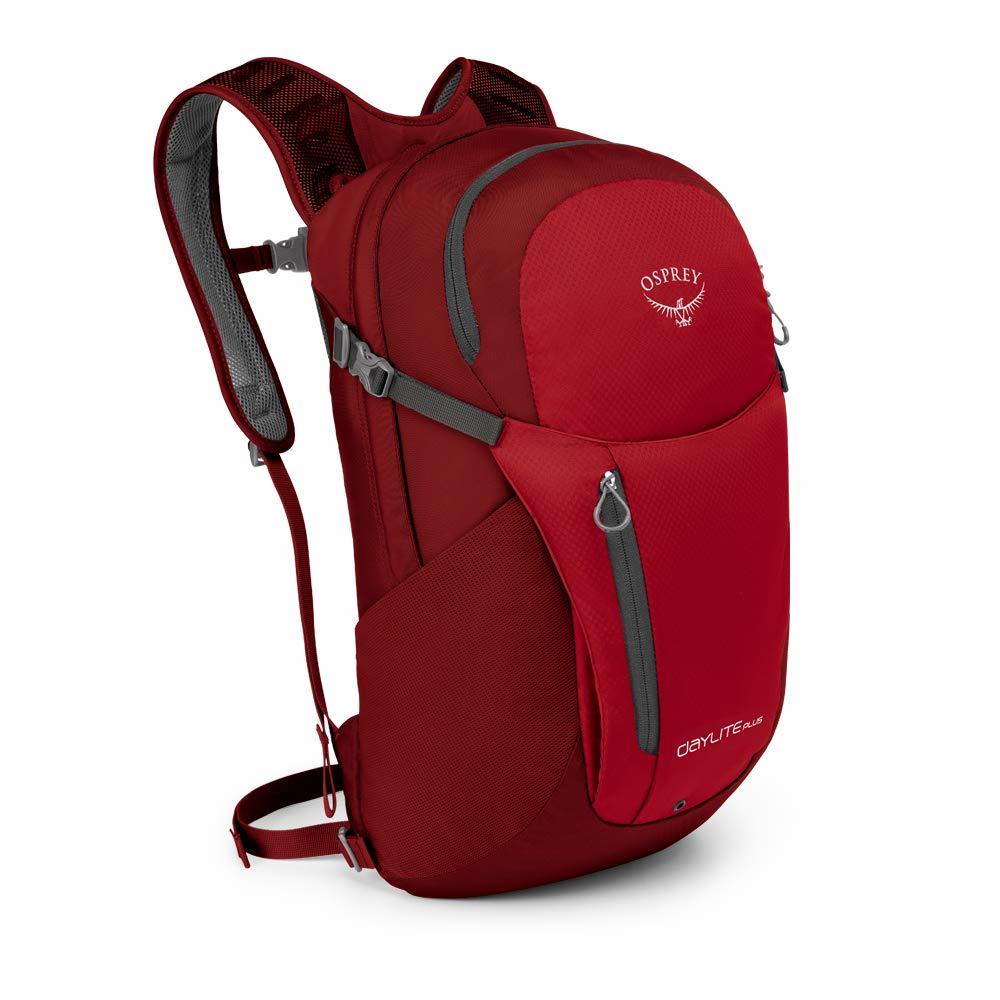 There are plenty of internal pockets and pouches designed to hold keys, phones or even cigarettes as well as a quick access side pocket for water bottles. At $65, it's a bit of a bargain and comes with the Osprey All Mighty Guarantee.
Aesthetically, the daylite is also pretty easy on the eye and can be worn in both outdoor and urban settings. 
This one is primarily for the ladies (although no one's judging anybody here) who want a decent travel purse. Made from lush leather, this beautiful, stylish day purse is another high quality bag from Kodiak who have become one of our favorite brands of late.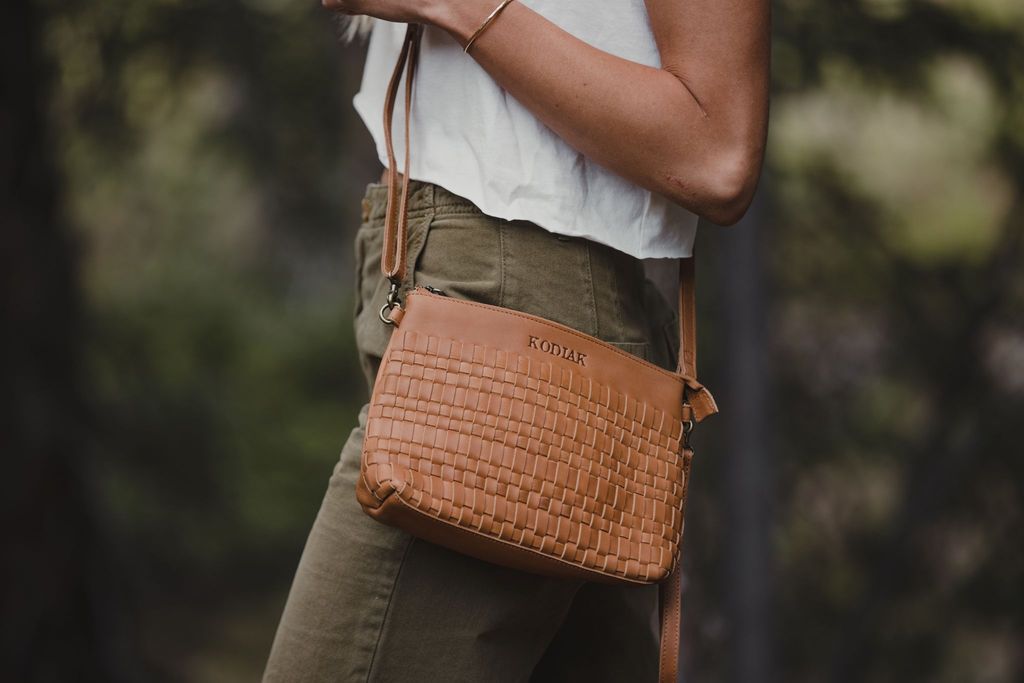 This purse is ideal to use as an airport bag and will fit your passport and travel documents perfectly. It's also great to use as a dressed up bag to take on nights out whether it's a slap up meal, cocktails or a full blown beach party.
Of course, this is not really that useful as a daypack if you're going hiking or if you have a lot of stuff to carry. However, the trick to successful travel packing is to pack plenty of practical items and a few luxury items for "best" use.
Vests
When packing travel clothes, our tip is to bring vests, vests and more vests. Vests are such a wonderfully versatile item – you can wear them in all there glory (and show those guns off), "dress them up" by putting an open shirt over them or you simply use them as a base layer in case of cold nights. Oh and they are ideal for sleeping in!
You can get vests pretty much anyway. Most high street fashion chains offer vests for around $10 per pop or even x 2 for $12. Or, you can buy nice, pretty ones with art prints or psychedelic designs on them.
I usually make sure I bring at least one specialist outdoor vest made from breathable, quick drying, odour resistant fabric too.
You already have t-shirts right? I don't need to tell you why these are necessary or where to buy them. All I will say is avoid heavy fabrics and avoid t-shirts that are tight otherwise you will sweat your armpits off the very minute you step out of the plane.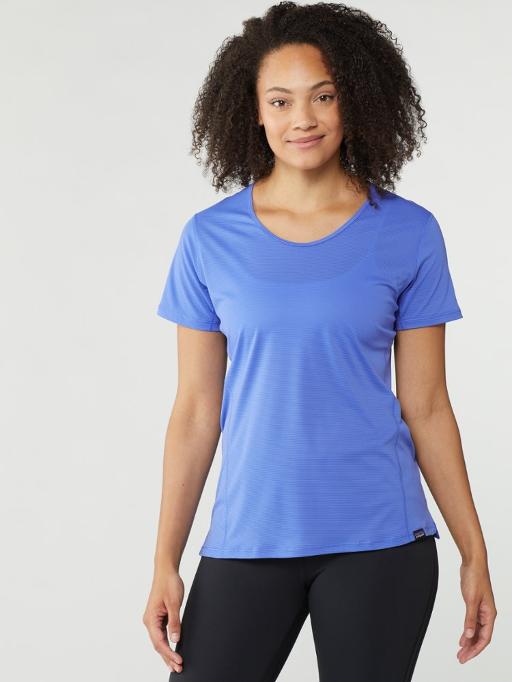 One tip is to bring at least one sports style t-shirt whether it's a football (soccer) shirt or a trekking t-shirt. These are useful as they tend to be breathable and quick drying. This one from Patagonia is a great example.
I usually travel with 1 or 2 shirts. They are a great versatile item as they can be dressed up or dressed down – you can wear them to go for cocktails or to hit the beach. Ideally, try to choose shirts made from light materials and try to choose shirts that look good both buttoned up, and unbuttoned over a vest – this offers you some variety.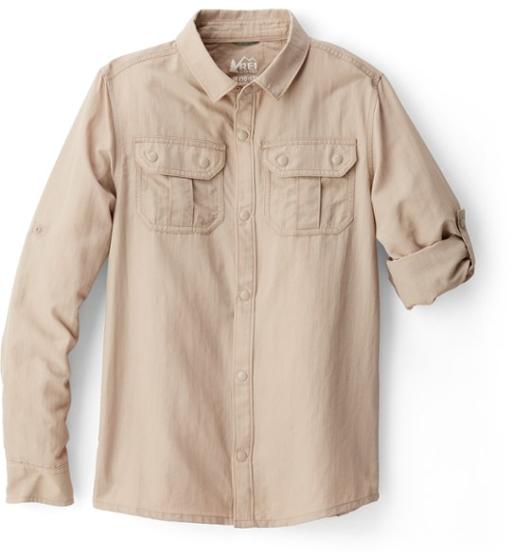 I usually make a point of wearing a shirt whenever I go to the airport or have any kind of encounter with authority; looking presentable just seems to make them look a bit more favourably on you.
Another tip is to pick up at least one technical, breathable, quick drying shirt as these come in useful for jungle treks.
Choosing the right leg wear to pack for travels can be quite tough. In my normal life, I usually live in jeans and yet they are often just not suitable to take on my travels. Firstly, denim jeans tend to feel a bit sweaty once the temperature passes 20 degrees (celsius) and then of course, if you wear jeans to go on a hike they can seriously chafe.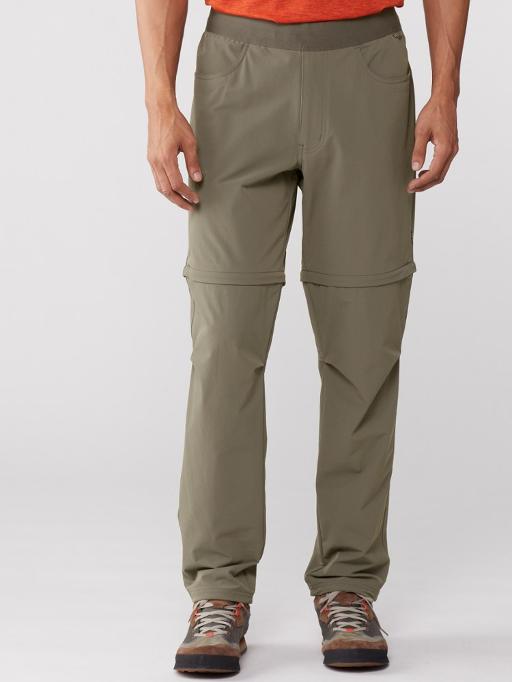 This is where tactical, trekking pants come in. They are made from breathable fabrics, tend to be a bit looser in the fit and are therefore perfect for wearing in weather climes. The downside is that they can look a bit nerdy and you may end up feeling out of place in cosmopolitan cities. The trick is to shop around until you find a pair that mixes practicality with a style you are happy with.
Bonus points if you can find a pair that zip off into shorts – it's like a 2 for 1! There are loads of different brands out there making travel and trekking pants but to get you started, check these out from REI.
For some strange reason I used to be embarrassed to wear shorts which is weird as my hairy legs are a thing of beauty. Anyway, I am over that hang up now and tend to wear shorts most days when I go traveling.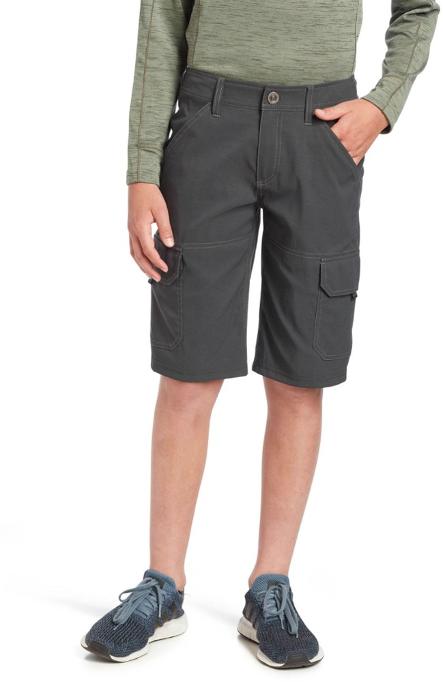 I recommend bringing several pairs of shorts with you. If you have space in your luggage, then go for a pair of "beach"/bermuda shorts, some more stylish denim/chino shorts as well as a pair of tactical/military cargo shorts with loads of pockets – these are great for trekking, cycling and general adventuring.
If you need some advice on choosing the perfect cargo style shorts, then start with these from REI. They are water resistant, quick drying and have plenty of pockets making them ideal for backpacking and traveling.
Perhaps the quintessential backpacker item, you can't NOT own a pair of harem pants if you are serious about backpacking! These are great wearing on those hot, tropical nights, for lounging around your hostel and yes, for Yoga class.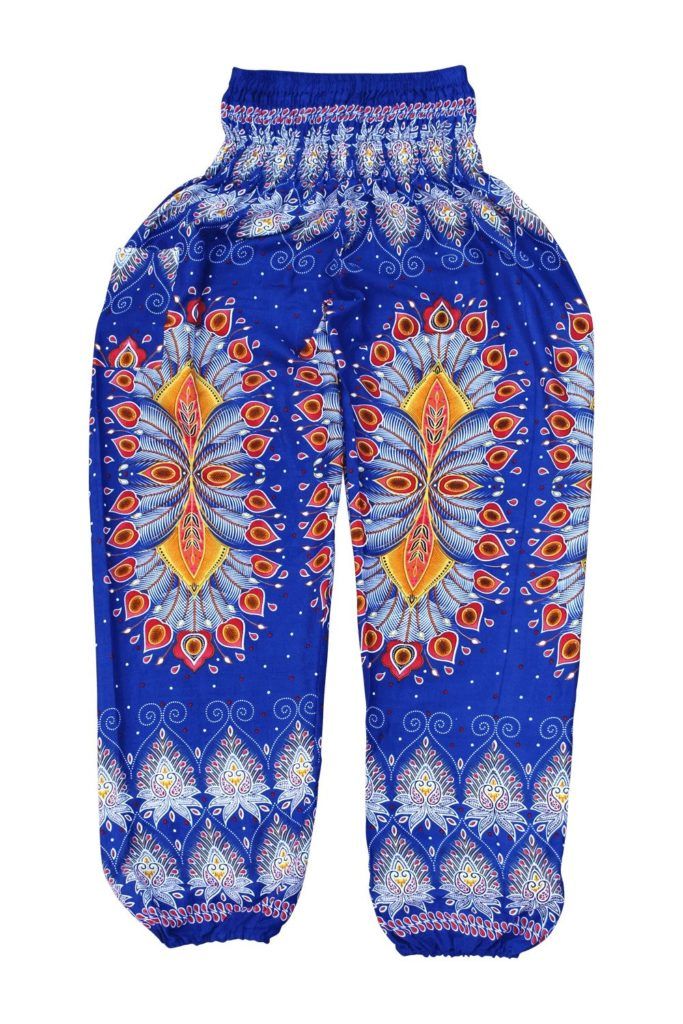 However, my advice is NOT to wear them to the airport, when getting visa extensions or for any other encounter with authority – on these occasions, always make some effort to dress a bit smarter.
You can generally find harem pants everywhere in Thailand, India or Ibiza. Or you can check out this rather delectable pair from One Tribe at Amazon.
Money Belt
Looking for a way to keep your pants up and keep your money safe?! Well let me introduce to you the money belt!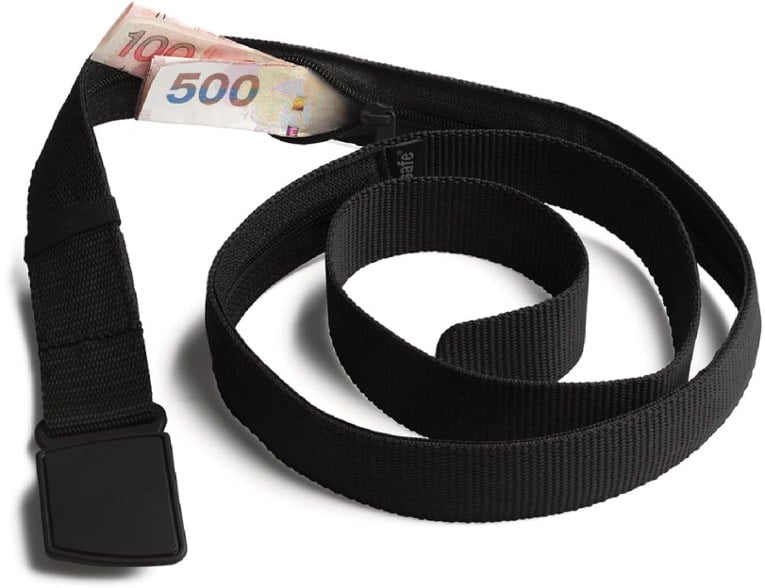 Money belts are a traveler's best friend. They are quite simply belts with a hidden pouch where you can discreetly stash bank notes. Travellers are sometimes the targets of both pickpockets and violent muggers and many a wallet has been lost to the ne'er do wells of backpackistan.
Protect your cash by investing in this epic money belt.
The best present of all… is CONVENIENCE!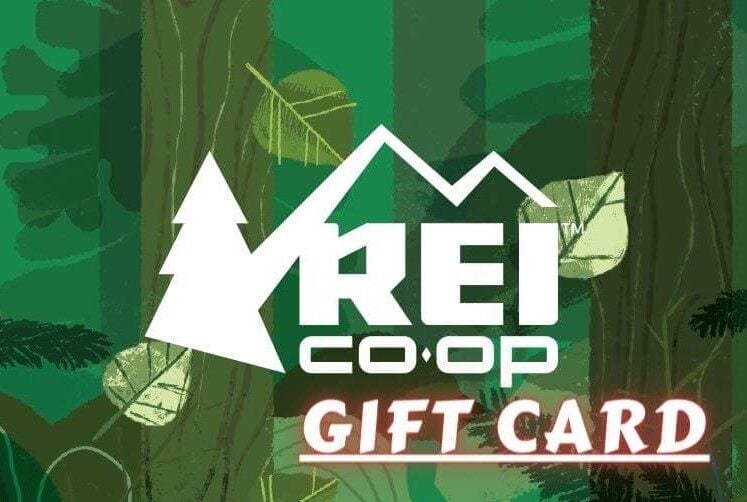 Now, you could spend a fat chunk of $$$ on the WRONG present for someone. Wrong size hiking boots, wrong fit backpack, wrong shape sleeping bag… As any adventurer will tell you, gear is a personal choice.
So give the adventurer in your life the gift of convenience: buy them an REI Co-op gift card! REI is The Broke Backpacker's retailer of choice for ALL things outdoors, and an REI gift card is the perfect present you can buy from them. And then you won't have to keep the receipt. 😉
Buy on REI!
No matter where in the world you are going, you will need some kind of jacket. Even if you are headed out to the tropics, it can still get cool at night and seriously frigid if you climb any mountains. At the very least, it will be useful to have a jacket with you when you arrive back home in Seattle/London/Paris on a cold morning.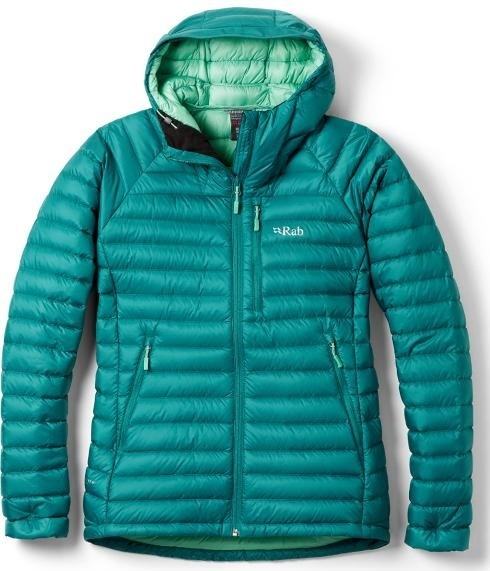 The kind of jacket you need will depend on where you are going and when. This Down Jacket by Rab is excellent for fending off cold temperatures. Goose down is like magic and will keep you body warm and cosy even in near freezing temperatures. As such, this jacket is ideal for traveling in spring, autumn or if you are headed to the mountains.
It also packs down to a fraction of its size meaning it will sit quietly in your luggage and hardly take up any room at all.
It does have a hood and offers some water resistance in case of rain. However, if you need a proper, full on rain jacket, check out our next suggestion.
When it rains in the tropics, it really rains. Whether you are traveling around India in monsoon, or simply get unlucky in Ecuador, it usually pays to have a proper, waterproof jacket with you when you hit the road.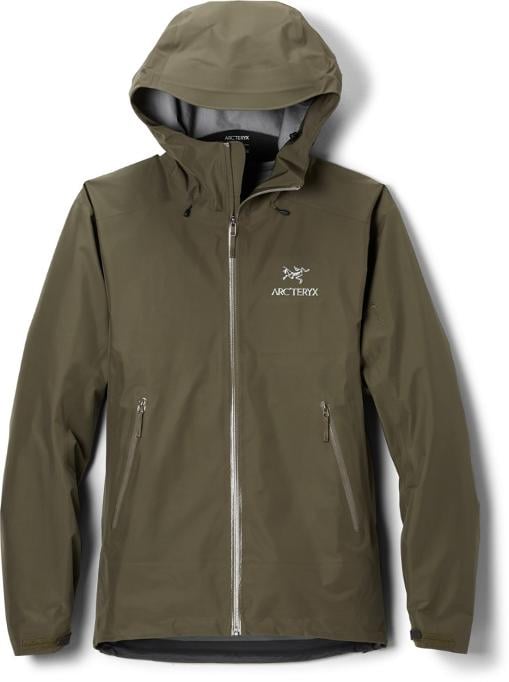 We have tried a fuck ton of water proof jackets over the years and this is by far the best one we have tried. The Arc'teryx Beta weighs just 300 g / 10.6 oz, making it one of the lightest pieces of performance clothing in your backpack – it packs down to the size of a large grapefruit and definitely weighs less than one. It's fully waterproof and will withstand a hell of a beating from the rain gods whilst you stay dry. 
Arc'teryx gear is also some of the most stylish gear in the outdoor space. It is also, amongst the most expensive gear in the outdoor space too.
Choosing the right footwear to pack for your travels is not always straightforward. Shoes are kind of a bulky item in your luggage so you want to bring as few pairs as possible but you also need footwear for a whole number of situations. Whilst many backpackers tend to spend a lot of time wearing flip-flops (thongs) these are most definitely not appropriate for all occasions.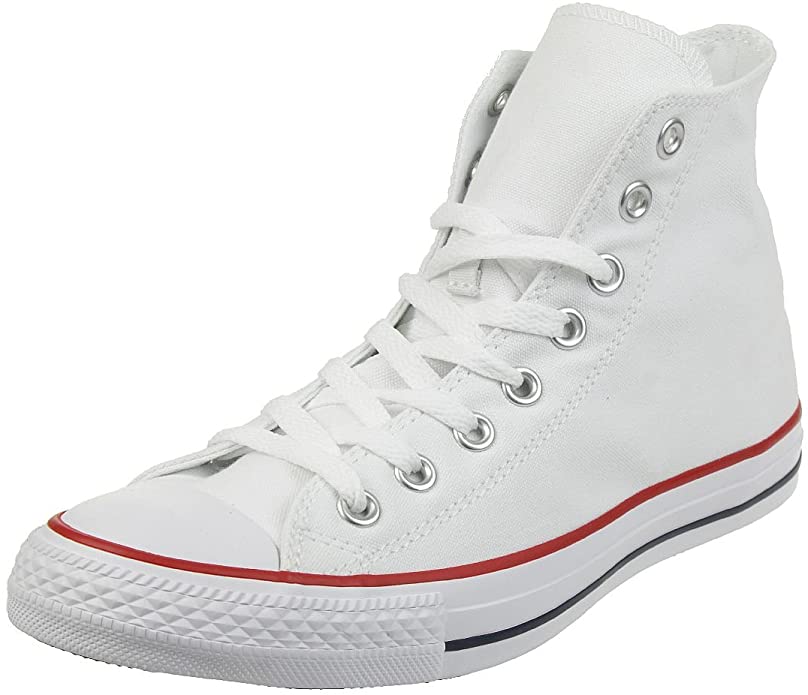 Converse All Stars, are a bit of a multi-tool kind of footwear. You can wear them for a night on the town and you can do moderate difficulty treks with them. Because they are made from light canvas material, they are breathable enough to wear even in tropical climes so your feet won't get too sweaty.
Whether you go for the hi-tops or the regular pump style is a matter of preference – both are good.
If you intend on doing some proper trekking or heading to the mountains, then you need to think about bringing some proper technical footwear. Walking boots are (literally) made for walking but they are not always ideal for backpacking as they are big and chunky and can eat up precious room in your luggage.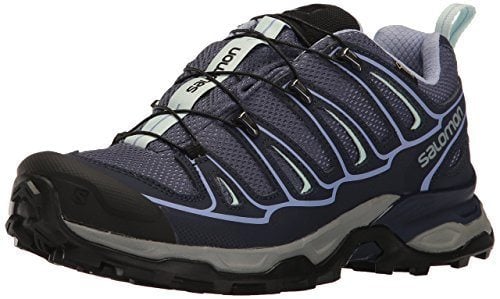 Fortunately, these Saloman X walking and hiking shoes offer much of the support and protection of walking boots but are a bit smaller and lighter meaning they will snuggle nicely in your backpack.
Sandals and flip flops are the preferred travel footwear of many backpackers. They are cheap, airy and easy to kick off when you hit the beach making them the obvious choice for many. They also slot into backpacks very easily taking up hardly any space whatsoever.
However, thongs are not suitable for all occasions. Remember that they offer no protection for your feet and many travelers have stubbed or broken their toes on uneven pavements whilst wearing them. Also, if you wear thongs to ride a motorbike or scooter, please be extra careful where you put your feet.
My advice is to bring a good pair of shoes or sneakers and wear flip flops only for the beach.  You can find flip flops pretty much everywhere but if you want a good pair that won't fall to pieces after a week, then check out this pair by Olu'kai.
At some point your travel clothes will get smelly and dirty. When this happens, try to avoid storing them with your clean clothes as the odours will spread. The solution is simple enough, pack a travel laundry bag – you throw your dirty stuff in it and when it's full, you take it to the laundry.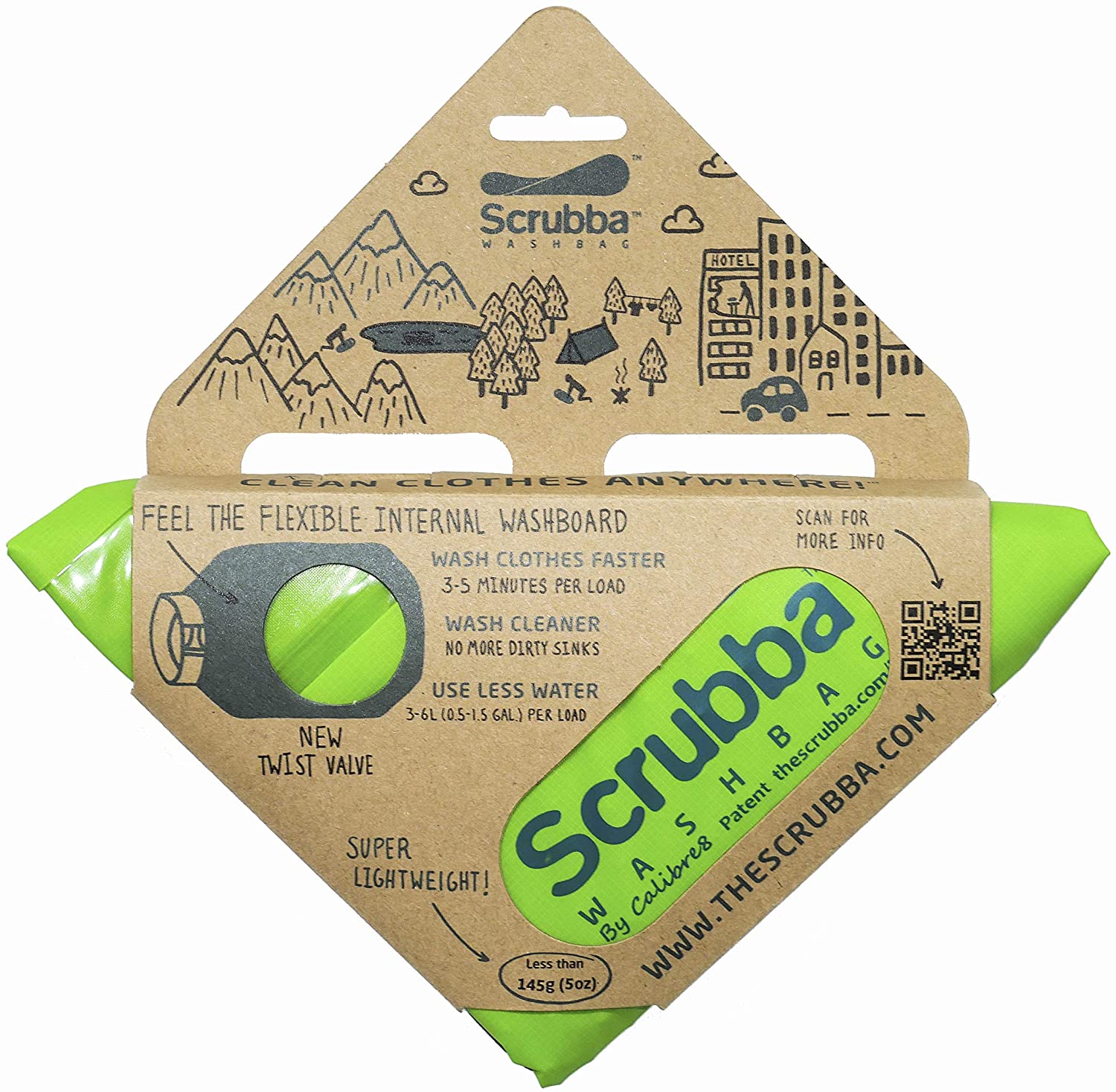 You may even want to consider buying a travel wash bag – a water tight, rubber laundry bag which you use to actually wash your clothes inside simply by adding detergent and shaking it about. Obviously the standard of washing you get isn't the same as what you get from a machine, but it is quick, cheap and very ecological.
Over the years we have sampled many laundry bags and wash bags and this one by Scrubba has become our favourite.
Never leave home without underwear. Socks and underpants are the foundations upon which all empires are built and I suggest bringing at least one full week's supply of underwear with you.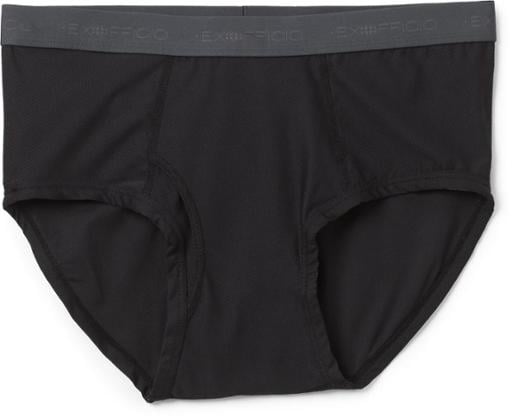 When you're traveling, underwear tends to get seriously sweaty and you may even sometimes be forced to live in it for days on end. To countenance the sheer grimeiness, bag yourself some breathable, odour resistant underwear.
So yes Sunglasses can be picked up for a couple of dollars on pretty much every roadside in Southeast Asia. However, these are almost always low quality items that offer no protection from the sun, can actually cause eyesight problems and more often than not will break within a week or so.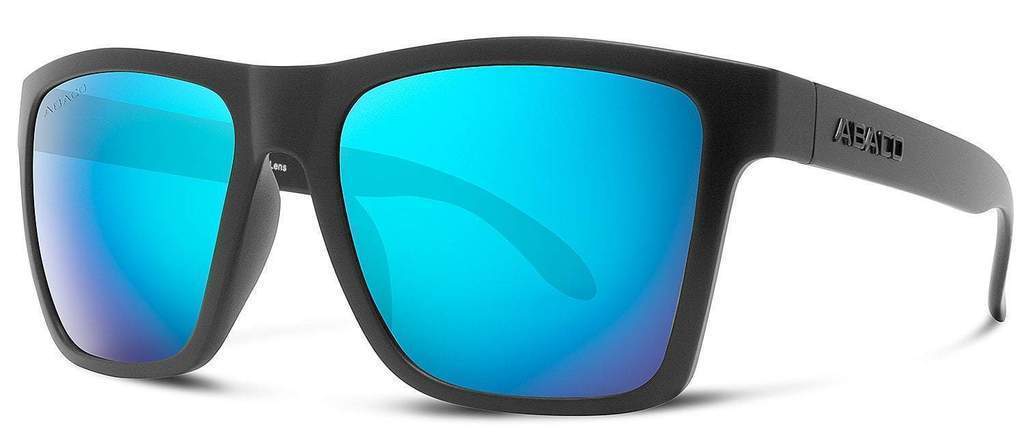 Instead, we suggest picking up a pair of lovely travel sunglasses by Abaco Polarized. They offer proper UV protection, are reliably built and they look stylish as hell.
FAQ about the Best Travel Clothes
Still have some questions? No problem! We've listed and answered the most commonly asked questions below. Here's what people usually want to know:

Unlock the The Broke Backpacker's GREATEST Travel Secrets!
You pop your email here, and we promise to send you only travel content that's actually relevant — sounds like a pretty good deal to us!
Final Thoughts on Travel Clothes
Well that's all for now. We hope that by now you have some idea of what travel clothes to take on your next trip. Did you find this guide useful? Did we perhaps miss anything? Let us know in the comments below.
See you on the road.
Want a more specific guide? Have a look at our dedicated backpacking packing list next!
---
Bye for now, but not forever!
If you want MORE top-tier Broke Backpacker content like this, then sign up for our weekly newsletter below to get the latest and greatest!
And for transparency's sake, please know that some of the links in our content are affiliate links. That means that if you book your accommodation, buy your gear, or sort your insurance through our link, we earn a small commission (at no extra cost to you). That said, we only link to the gear we trust and never recommend services we don't believe are up to scratch. Again, thank you!