Modern footwear has lost its footing. Most popular brands have entirely removed the human touch from the shoe design process and have turned to cheaper methods that get away with cutting corners thanks to fancy synthetic materials.
Unfortunately, there are no shortcuts that don't cut short in the long run, and the result is hundreds of different shoes that can't quite fit human feet. Vivobarefoot is here to change all that.
Vivobarefoot is the brainchild of seven generations of cobbling minds. Over 200 years of getting their hands on all sorts of soles, designers noticed that our feet mould to our shoes instead of the other way around.
Shortly after the breakthrough success of Christopher McDougall's Born To Run, the pendulum started to shift us back towards our roots, and Vivobarefoot was born to reconnect us to our bare feet.
The book lays out astonishing discoveries – barefoot runners who had never even put on a proper pair of shoes could knock out hundreds of miles without strain. As many readers soon learned, it wasn't as simple as taking off your shoes and kicking the can. Our feet have spent hundreds of years conforming to shoes, so they'll need some help to relax.
That is the overarching goal of Vivobarefoot: to ease us back into a world with less padding and more feeling and to get us outside. Minimalist footwear has died down a tad since the mid-2010s saw muddy marathoners sporting five-toed slip-ons, but Vivobarefoot is just getting started.
Who Are Vivobarefoot?
Vivobarefoot is a movement full of people who know it's not about the shoes; it's about the foot. What separates Vivobarefoot from the pack is the very same membrane that separates your feet from the Earth. Vivobarefoot's shoes sport a patented, ultra-thin, puncture-resistant sole that is foot-shaped, sensual, and flexible.
This membrane binds high-tech innovation with ancient knowledge of the body's power to help you reinvent your feet. The most challenging part of switching to a barefoot lifestyle is reprogramming your feet. No one can throw their shoes in the trash and start hiking without pain. Vivobarefoot is all about making it easier to feel more and brings you the benefits of minimalist footwear without the risk of injury.
After years of rehearsals, Vivobarefoot's simple formula is to make walking shoes that are wide, thin, and flexible, chock full of shock-resistant super materials and nothing else. These shoes bring you closer to nature than traditional sneakers and help you get the most out of your time outside, one step at a time.
The best part is it's all made out of recycled materials. There is no point in getting closer to nature if you have to harm the Earth to feel it, and luckily, Vivobarefoot is very aware of its responsibility as a shoemaker.
Remember that membrane we gushed over? Its secret ingredient is Algae-based EVA foam that helps extract harmful algae from waterways and put it on your feet without extra plastics involved.
They've also gone as far as they can to be transparent, happily providing you with the sources for all their raw materials. Many companies talk the talk, but providing your sources is our favourite way to truly show sustainable initiative.
That means Vivobarefoot is a company that cares about the earth as much as they care about your feet. Here is a selection of their ergonomic, ethically made footwear that will help you do more with less padding.
The Vivobarefoot Boot and Shoe Range – Tried, Tested and Reviewed
Vivobarefoot has spent the last ten years opening up its line to fit all sorts of niches while keeping a steady commitment to the standard. Every Vivobarefoot shoe fits as close to barefoot as possible while bringing just enough comfort and sleek looks to fit all sorts of adventures on your bucket list.
Ladies & Gents, It's Time to Step Your GEAR Game Up. 😉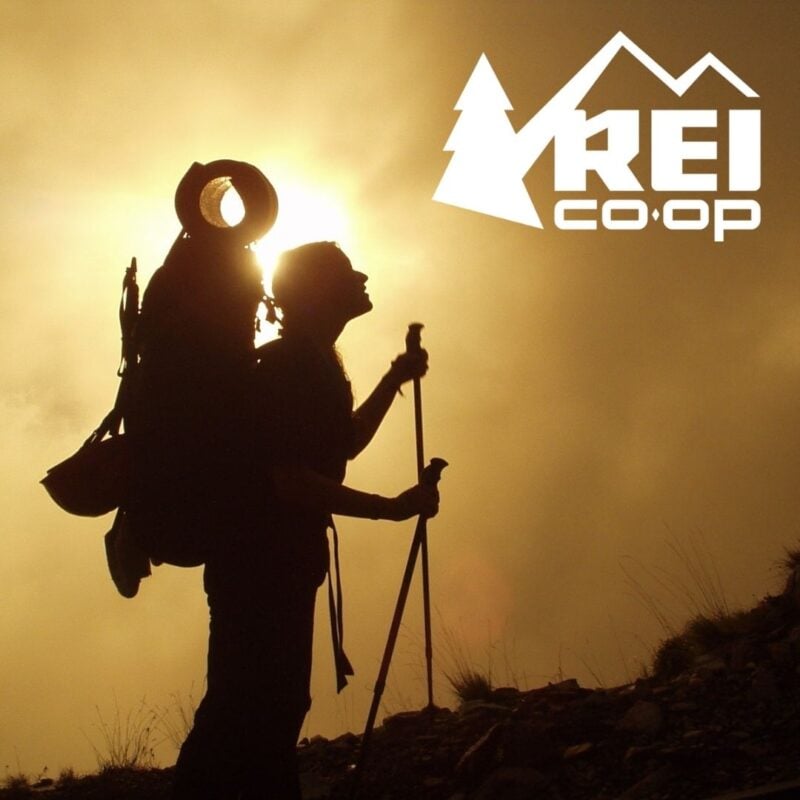 REI is one of America's biggest and most-loved outdoor gear retailers.
Now, for just $30, get a lifetime membership that entitles you to 10% OFF on most items, access to their trade-in scheme and discount rentals.
Join REI Today!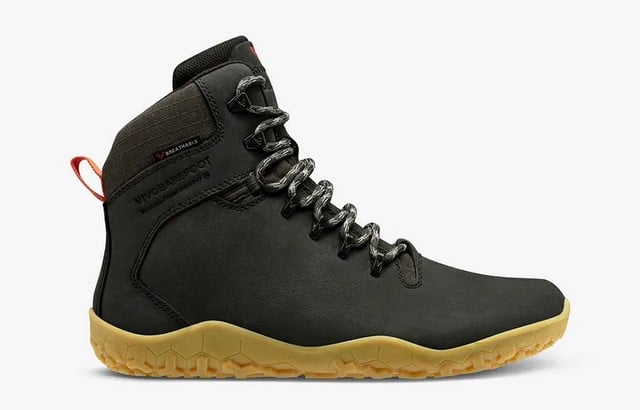 The updated Tracker II revamps its predecessor by adding loads of sustainable materials. This shoe means business on and off your feet, from a recycled waterproof plastic lining to sourcing a more recycled membrane.
As Vivobarefoot's signature male shoe, it represents the company and brings a barefoot approach to the woods. The shoe comes sans heel-toe drop, with an extra wide toe box and a miniature stack height that keeps your feet moving close to the ground.
It's a staggering reduction in protection from most hiking shoes, and that brings with it majorly increased flexibility and lighter weight. The boots will struggle in slippery terrain, and if they're your first pair of barefoot runners, you should expect a significant break-in period. Once you two get comfortable with each other, you may never buy another pair of sneakers.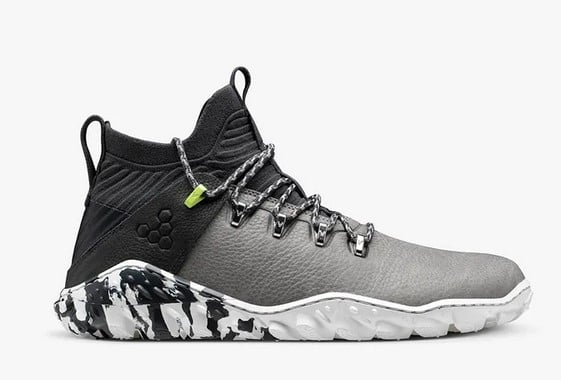 The Magna Forest line has one of the most challenging jobs of any shoe on the market – to prove that barefoot shoes can work in all sorts of nasty weather conditions. Vivobarefoot used a bit of help from their friends to make it happen, using the power of merino wool for a bit of extra upper collar warmth and wrapping the bottom in Michelin rubber.
That stellar combination sacrifices a bit of sustainability and barefoot feeling to keep you upright when tramping through the snow. It does a great job of pushing barefoot shoes to new temperature lows, protecting your feet down to -20 degrees Celcius.
All this extra support means the Magna Forest is one of Vivobarefoot's heaviest shoes. It doesn't bring the same barefoot walking feeling that some smaller membranes provide, but that can be a good thing when the ground you're walking on is frozen solid.
Primus delivers Vivobarefoot's lightest shoe yet, making it extremely packable and versatile. Unlike the last two shoes we looked at, which favour getting off-road, this pallbearer will lift you at the gym, on the asphalt, and through everyday wear and tear. The best part is that because Primus focuses on flat surfaces, it can go all in on the company's wide, thin and flexible mentality.
The result is a great balancing shoe that's a perfect workout partner. It provides a healthy natural posture without breaking any dress codes. You can even remove the recycled insole to further replicate a barefoot feel reinforced by a cushy membrane and breathable mesh.
It will take a few months to get comfortable in these barefoot sneakers for long workouts, mainly because there is zero heel-to-toe drop in these bad boys. Once you two get to know each other, you'll feel like you're floating through your workout and improving your posture with every grocery trip.
The Magna Trail is a slightly lighter mid-length boot compared to the Magna Forest, although it still packs in a thermal insole to help regulate temperature. The shoe is a great everyday hiking option, as it takes some of the heavy-duty Forest's extra protection and combines it with the Tracker's bendability.
Serving as Goldilocks porridge that fits just right, these well-balanced shoes are also one of the more lowkey Vivobarefoot boots. You can get all the health benefits of a minimalist sneaker without inviting loads of unwarranted opinions on the technology.
The mid-length colour may look like an everyday sneaker, but it outperforms the competition with a sock-like fit that helps you get closer to your barefoot roots.
The last in the Magna line fulfills the prophecy by providing a slick city sneaker that can hold its own in the backcountry. The Forest is the most heavy-duty; the Trail sits in the middle, so the Magna flagship model takes on the fashion-forward role, using leather outsoles to look good and fit more occasions.
Underneath the aesthetic is a barefoot powerhouse that uses all the same quality materials as Vivobarefoots more technical lines. In a niche saturated with hemp options and barefoot shoes that make a statement, Vivobarefoot zagged to make a low-key sneaker that enhances workout without attracting attention.
The matte black exterior exemplifies their good, clean fun and helps the shoe stay fresh for years. You can confidently wear these shoes in all scenarios, everywhere from the winding cobblestone streets of Bruges, Belgium to the less traveled paths of Easter Island.

Do You Want to Travel FOREVER??
Pop your email in below to get a FREE copy of 'How to Travel the World on $10 a Day!'.
Vivobarefoot changed the game when they started churning out hits like the Scott. Unlike most of Vivobarefoot's hiking boot-looking choices, the Scotts take on the docs and come up with an environmentally friendly, technically advanced hi-top that can hang with the trends.
These boots look a lot like Chuck Taylor's or Doc Marteen's on the outside, but bring in way more natural cushion and bendability underneath the hood. They are also almost entirely waterproof and can confidently get your feet home dry through a snowstorm.
It can sometimes be awkward to make a barefoot shoe into a winter boot. After all, all those barefoot runners that started this trend lived in Mexico! But Vivobarefoot does a decent job with their thermal insole and merino wool uppers to bring home a technically advanced winter boot that looks good and doesn't harm the earth.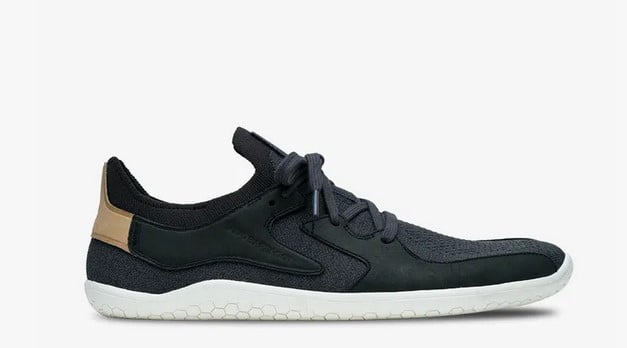 Being barefoot is the best in the summertime, and that's precisely when the Asana's get ready to come out of the closet and make your day with a sweet sneaker approach to barefoot living. These shoes feel at home in the gym, but they can also help your body naturally bounce off the sidewalk and city streets.
The Asana brings a bit more cushion to the summertime compared to other fair-weathered barefoot shoes. There is still a 4mm thick sole and a comfortable cork interior that helps you find your balance in life.
You can also compact this lightweight shoe down to practically fit inside your pocket, making it a great travel shoe you can easily toss in your carry-on or slip into your work bag, making sure that barefoot feeling is right there when you need it.
Next slip-on season, don't kick your barefoot training to the curb. The Ababa II is a barefoot slip-on, bringing wondrous warmth and comfort to your next cold day without giving up the pledge.
You can choose between a canvas or leather finish that stays comfortable for all-day standing. These shoes are just as comfortable when worn naked in the summer as when paired with the wool socks of winter, and they provide a bit of extra tread compared to most slippers.
That means you can wear these shoes 365 days a year and you can trust that they'll serve as loyal house shoes or quick trip specialists for years to come.
We'll round out our Vivobarefoot boots and shoe review with the company's lightest and thinnest models. The Addis is completely handmade in Ethiopia, using the area's immense history and unique natural resources to create a one-of-a-kind shoe.
The rest of Vivobarefoot's shoes emphasize the big toe in their fit models, but the Addis switches things up a notch by tracing 3.4 million-year-old footprints to map out their shoes. The result is Vivobarefoot's widest shoe, perfect for feet with big 2nd and 3rd toes.
When it comes to barefoot running, tiny details make an enormous difference, and the Addis ensures a barefoot option for feet of every shape and size.
The best present of all… is CONVENIENCE!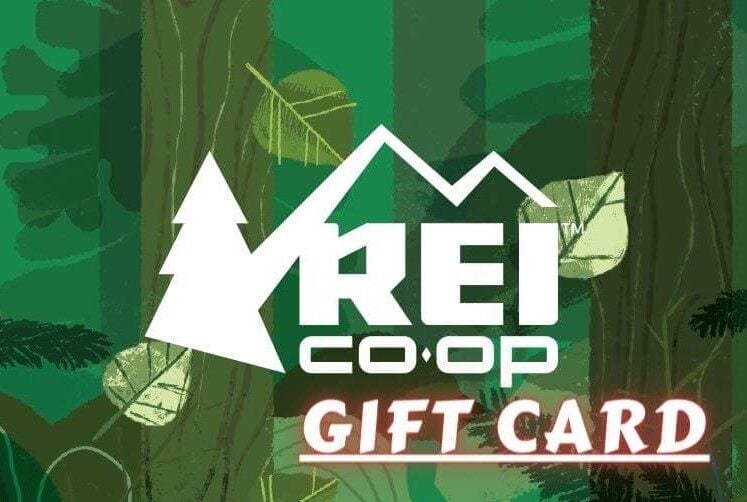 Now, you could spend a fat chunk of $$$ on the WRONG present for someone. Wrong size hiking boots, wrong fit backpack, wrong shape sleeping bag… As any adventurer will tell you, gear is a personal choice.
So give the adventurer in your life the gift of convenience: buy them an REI Co-op gift card! REI is The Broke Backpacker's retailer of choice for ALL things outdoors, and an REI gift card is the perfect present you can buy from them. And then you won't have to keep the receipt. 😉
Buy on REI!
How We Tested The Vivobarefoot Range
In order to put these shoes and boots through their paces, we get our hands (or feet?) on all of them and took them out for a test drive (well, a test walk). In order to truly test a pair out, our people walked at least 5km in them before committing their thoughts to record.
In terms of where we tested them, our team is based all over the world so between us we've tested them out in pretty much every environment known to man.
Comfort and Support
A great man once said, "you never truly know a pair of shoes until you've walked a kilometre in them" or some-jizz like that. Basically, trying on a pair of shoes in a store is one thing, but seeing how they breathe or sweat, chafe or cherish, after a few miles out on a trail is something else.
Breathability and Waterproofing
While testing these shoes and boots out we paid equally close attention to how well they kept out rain, dew and moisture as well as how well they breathed. Any pair found leaking excessively was banned from our list and any pairs that just got too sweaty for comfort, were deducted valuable boots.
Weight
For this one we paid attention both to how light or heavy they feel to wear, and how heavy they feel to carry when tossed inside or tied to a backpack. Naturally, some boots just have to be heavy but the question is whether they felt acceptable heavy in consideration of their intended purpose.
Traction
One of the core tenants at how good a piece of hiking footwear is, is how well it grips to the surface. Furthermore, this is something you can only experience for yourself by putting a pair on and getting out in them so feel it for yourself.
Quality and Durability
When we looked at these boots we paid close attention to the materials used, the quality of the seam sewing, how well glued the eyelets are and of course the soles. Of course, in order to really test out how durable a pair of hiking shoes are you need to own them for at least a few months.

Our GREATEST Travel Secrets…
Pop your email here & get the original Broke Backpacker Bible for FREE.
Final Thoughts on Vivobarefoot Boots
Whether looking for a solid support system to ease your way into a more barefoot lifestyle or a shoe that will help take your pledge to the next level, Vivobarefoot has you covered.
Our list highlighted shoes that range from ultra-technical mountain climbers to Sunday slippers, each with sustainable materials and a signature membrane that helps you do more with less.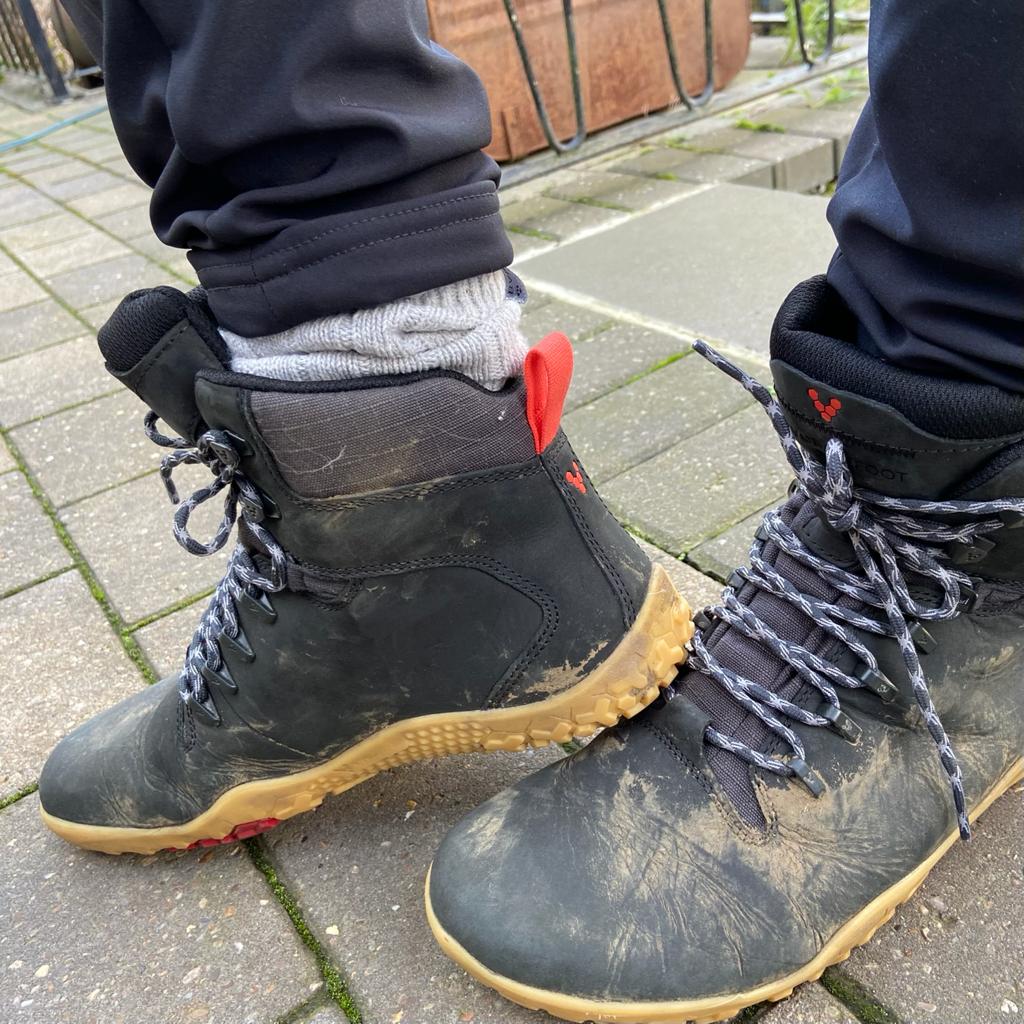 Science supports the idea that most modern shoes provide more cushion than necessary, and plenty of evidence says it could be damaging our long-term physical health.
While no one will be capable of throwing out their shoes and logging serious mileage truly barefoot immediately, a solid pair of barefoot shoes will help strengthen your feet and straighten your legs.
When you're working with minimalist sneakers, every ounce matters more. Messing around with lazy designers when shifting towards a barefoot approach can bring more damage than benefit to your workout. You need to trust in the protective power of thin shoes.
That's why Vivobarefoot boots are worth the extra investment. The eco-friendly minimalist fully displayed that protective power in the shoes we covered today. The first step is the hardest to take, but with the right shoes under your feet, you'll be flying in no time.
---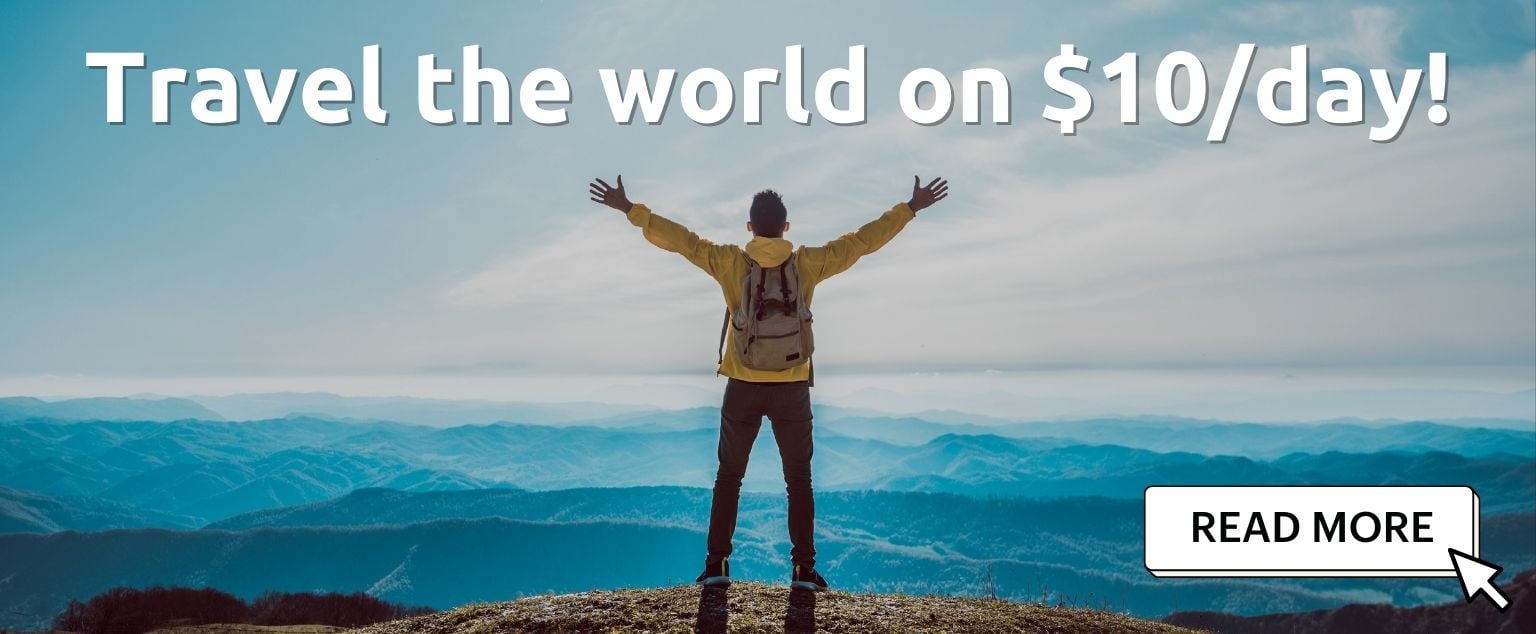 And for transparency's sake, please know that some of the links in our content are affiliate links. That means that if you book your accommodation, buy your gear, or sort your insurance through our link, we earn a small commission (at no extra cost to you). That said, we only link to the gear we trust and never recommend services we don't believe are up to scratch. Again, thank you!