Bruges, an enchanting medieval city build amidst canals, with alluring brick-face buildings, cathedrals and cobblestoned lanes. This capital of West Flanders seems to be something out of a fairytale, but exists in an easily accessible part of northwest Belgium and is worth visiting, even if you only have the time for two days in Bruges!
The distinguishing canals that run through the pocket-sized historic town contributed to its importance as one of the great North European trading ports in late medieval times, and add a magnificent enticement to the small city. Now laden with white swans swooning about, and magical buildings filled with famous artworks, tasty beer, and tantalizing chocolate!
Despite its minuscule size, there is so much to explore when visiting Bruges for a weekend! From the city's center, Burg Square, to the 13th-century belfry with its 47-bell carillon and 83 m tower that looks over the enchanting fishing town!
Dining on moules-frites to exploring the amazing art collections in the galleries found all around the small city! We've found the best of Bruges to help you make the most of your weekend of enchantment with this helpful Bruges itinerary.
A whole day can easily be consumed by wandering around historical buildings and museums and marveling at the intricately designed churches from centuries past. Read on if you're dying to travel Bruges in Belgium!
We know that when planning a weekend in Bruges, you need to know a little bit about the best sites and monuments to explore before you go so that you can make the most of your time there eating the best Bruges food and exploring the best nooks and crannies.
Know Where to Stay in Bruges
Being such a small town, there isn't really a specific area that is best to stay in, as you are able to walk across the whole city without much hassle. Here are some of our favorite places to stay in Bruges!
Perfectly situated in a complex of six UNESCO World Heritage-listed step-gable Brugean houses
Surrounded by Bruges' historical center
Free walking tours and Belgian beer tasting every day!
Hands down the best hostels in Bruges, St Christophers is perfectly situated in the historical center and offers a great atmosphere. They also offer free walking tours that will take you all around the small city with a knowledgable guide who will share the best sightseeing recommendations!
The hostel offers free beer tasting each and every day and offers over 40 high-quality Belgian beers at the bar where you are able to meet people and chat with the friendly international staff. The beds at this hostel also offer complete privacy with their pod styles, so you can shut down and relax after exploring Bruges for the weekend.
When visiting a city for the first time, it sometimes helps to rent a private room instead of a whole apartment. This way, there's always someone near that can help you find the best hotspots. We chose this Airbnb because of its great location and unique style. You can enjoy the river view while being in the heart of the city. If you need any recommendations, feel free to reach out to your host and he'll be happy to help.
Our Favorite Budget Hotel – Hotel Acacia
Centrally located next to Market square and the Belfry of Bruges
Cozy lounge area to relax with free tea and coffee and free Wi-Fi!
Free city map and a discount card offering reduced price entry at many of the local attractions!
This comfortable and cozy hotel offers affordable centrally located accommodation in the heart of Bruges. It's the perfect place for travelers interested in beer, atmosphere, and ambiance. They have a bar with an open fireplace to relax with some great Belgian beers after a long day of exploring!
The hotel also has some relaxing communal spaces like their cozy lounge with a piano and free tea and coffee facilities. Guests can make use of the Wi-Fi and a public computer at the hotel and use their discount card from the hotel for reduced entry to many of the local attractions!
This classic 19th-century hotel was once built as a private mansion in 1869!
Conveniently located just 50 m away from the market square and other popular Bruges attractions
Elegant, stylish rooms offering complete charm and luxury!
This luxury hotel is an elegant old mansion that has been renovated and converted into an incredible luxury hotel in the historical center of Bruges. The individually decorated rooms offer stylish furnishings and elegant bathrooms, as well as the use of an Ipad for guests in each room!
Explore the 14th-century old cellar downstairs and dine at the hotel's restaurant, offering tasty regional dishes! Fill yourself up each morning with a buffet breakfast in the charming 1869 dining room before exploring the interesting museums, romantic carriages, and serene boat rides through the fascinating canals of Bruges and the incredible hidden corners of the city!
Know How to Get Around in Bruges
Bruges is an amazing pocket-sized town that leaves little debate as to the best ways of getting around! In fact, you can walk from one end to the other in 30 minutes or less! The closest major airport is Brussels, so most visitors take the train into Bruges, which is located just southeast of the city. Here are the best ways of getting around Bruges:
On foot: This small medieval city is most enticing when exploring on foot. You get to really experience all the small boutique shops and hidden corners, stopping for chocolate or beer tastings as you please and turning down whichever cobbled lanes invite you down their enchanting paths. There are also a handful of walking tours that you can participate in, to really experience the historic sites and important museums and monuments with a Bruges city guide.
Bicycle: Bikes are another great way of getting around Bruges. The city is very amenable to cycling, with designated bike lanes and numerous rental shops. If you aren't used to cycling on cobblestones or small lanes with many pedestrians, try to stick to the flatter bike lanes and just be aware of people who may step in the way!
Bus: Bruges has a bus system that travels through the city and around its outskirts. The city is so small that you don't really need to ride a bus to get to the other side, but often tourists make use of the bus to get from the train station to their hotel.
Car/Taxi: Driving a car around Bruges isn't really recommended as the medieval cobblestoned streets are very narrow and not really designed as driving terrain. Parking is also very limited if you are looking to hire your own car. If you do need a taxi for whatever reason during your 2 days in Bruges, you can organize one from your hotel or wait in line at the train station or Markt.
Bruges has plenty of pubs and beer holes to choose from. In fact, you're unlikely to go 100m without passing a warm and inviting pub with a vast selection of Belgian beers and pub food. If you're hoping for a wild night out dancing, Bruges may not be where you'll get it, as the city lacks in nightclubs, but makes up for it with the many bars. Here are some of the best nightlife options for your weekend in Bruges:
Bars in Bruges – Le Trappiste
Choose from 20 beers on tap or a selection of well over 100 bottled beers!
Great place to meet locals and travelers and share stories over a cold one!
Historic 13th Century cellar with a lovely ambiance
This 800-year-old medieval cellar is a great place for beer-lovers to wind down with a cold one and some good company. They have a great variety of beers on tap as well as bottled beers to choose from.
Best local bar – T' Brugs Beertjie
Cozy beer-bar where the locals love to hang out
A huge variety (up to 300!) of Belgian brews to choose from
Attraction special brewhouse right in the center of Bruges
Legendary throughout Bruges, Belgium and further afield for its huge variety of Belgian brews.
This local watering hole in warmly decorated with nostalgic beer adverts and is the place locals go to appreciate Belgium's national drink and interact with the friendly staff.
Clubs in Bruges – Bras Cafe
One of the places in Bruges you can go to let your hair down and get a bit wild!
Notorious for raucous themed nights and fancy dress parties
Lively, good-natured club to party in Bruges
This lively bar hosts resident DJ's on Fridays and Saturdays and offers a Happy Hour to get a little jolly before partying the night away. Bras Cafe has scheduled events that you can check on their website, and a wide selection of drinks to choose from!
Best nightclub in Bruges – De Coulissen
The only real "nightclub" in Bruges
The place to come dance under strobe lights with great dance music!
Gets festive from Thursday to Saturday nights
This lounge bar and dance cafe is the best place to dance the night away in a historic building in the heart of Bruges. They have different DJs from Thursday to Saturday nights and play a variety of dance music. They open from 10 pm when the LED stars start shining and the crowds start dancing!
Belgium is well known as the birthplace of French fries and the national dish of moules-frites. You may have also heard about the waffles, and you definitely already know about the chocolate! Here's where to go in Bruges for an experience of culinary delight:
For a culinary immersion – De Karmeliet
One of the few restaurants to have received a three-star rating by the Michelin Red Guide!
Meals that master the art of fine food and national Belgian cuisine.
Has appeared in magazines listing the top 50 restaurants in the world!
De Karmeliet is the place to head to if you'd like gastronomic perfection with stylish and elegant decor and impeccable service! The head chef, Geert Van Heck, aims for high standards, delicacy and exquisite flavors in his cooking philosophy.
He genuinely masters the art of delicious and high-quality ingredients with classy Belgian cuisine twists. This is the perfect place to head to in Bruges to delight your culinary senses.
For authentic Flemish food – Ganzespel
Authentic Flemish food for a reasonable price in the heart of Bruges
Cozy setting to provide comfort and warmth while you bask in the afterglow of a good meal
Play a traditional board game as entertainment while waiting for your meal
Ganzespel is one of the most reasonably priced restaurants in the center of Bruges. Come here to try Flemish classics like waterzooi and steak bearnaise.
The restaurant also offers a very cozy and warm setting where you can play board games and relax while waiting for your meal, and as an added bonus, Ganzespel is very reasonably priced and won't break the bank!
For something sweet – Fred's Belgian waffles
A must-do while in Belgium is trying the different delicious waffles!
Fred's makes the best Brussels and Liege waffles around
The place to go for some warm fluffiness paired with icy creaminess!
You can't leave Bruges without trying some of their world-renowned waffles and ice-cream. Fred's has been around since 1989 and brings the beautiful flavors and textures that you look for in a waffle!
Fred's has been booming ever since, and with good reason. If you get the chance to visit, definitely pair your sweet glazed waffle with one of his famous ice-creams made with the freshest fruit!
For the best chocolate – Chocolate Spegelaere
Bruges best kept secret chocolate shop located near the medieval Donkey's Gate
One of the oldest family-owned operations in Belgium who have become master chocolatiers!
Some of the best chocolate in Bruges!
Chocolate tasting is a must in Bruges, and no matter which chocolate you choose, you're unlikely to leave empty-handed! Chocolate Spegelaere is a small chocolate shop to the north of Bruges' city center, and they really know how to make chocolate!
Follow the scents of warm cocoa filling the air and try some of their delicious treats. They make a great hot chocolate to warm you up on a cold winters day too!
Sports lovers know the feeling of having to catch your favorite game while traveling, if that happens during your 2 days in Bruges, we've got you covered! Bruges may not be the destination for live sports but has some pretty awesome bars that show national and international games of all sorts!
Delaney's Irish Pub
Serves great beer and screens the most current sporting events
Centrally located close to the Town Hall
Attracts an enjoyable crowd of tourists and locals alike
As with all Irish pubs around the world, you can expect to find the best games screening here! This famous sports bar located close to the town hall and shows EFA/FIFA Champions League, English Premier League, Rugby Union, Rugby League, Jupiler Pro League, Lions Tour, GAA, Celtic FA, Formula 1, The Masters, Wimbledon, and all the best and most competitive sports. Of course, these are always more enjoyable with a Belgian beer in hand!
The Monk
Fun pool bar in the middle of the city!
Great place to hang out and catch all the latest sporting events.
Expansive selection of Belgian beers to enjoy the game with!
The Monk is a new edition to Bruges city center and has an awesome big bar that serves loads of different Belgian beers and plays the latest sports events on multiple of their big high-resolution screens in the bar and in the pool hall. The perfect place to enjoy some cold beers and a few games of pool while you catch your favorite sports!
Don Quichotte
The bar to enjoy your favorite sports and get a little festive before heading out for the night!
Great variety of both local and international beers
Various sports events played on different screens in the bar
Don Quichotte is just off the Groote Markt and the perfect place to get cozy with some sports and kickstart your evening. This nicely decorated small bar has a friendly staff that keeps the Belgian beers coming and attracts a nice mixture of tourists and locals of all different age groups.
Concerts in Bruges – Concertgebouw (Concert Hall)
Center for visual art, sound art, literature, and architecture
Aimed at enhancing the international reputation of the city of Bruges and of West Flanders
Hosts all the best shows and music performances in Bruges
The sound dynamics of this large acoustic venue are astounding and come highly recommended for anyone interested in architecture and sound engineering. They have a focus on creation and creativity and aim to attract a diverse audience to build a great international reputation.
It's a very striking building and a great place to see local performances to experience the musical talent in Bruges. They also have a great art collection and rooftop with views of the city to explore. You can check what's on during your weekend in Bruges.
Theatre in Bruges – Bruges City Theatre – Cultuurcentrum Brugge
Used for dance performances, concerts, operas, comedies and all kinds of different stage performances
The City Theatre Stadsschouwburg in Bruges dates back to 1869 and is a fascinating building to explore!
Come and experience live performances with local artists and great contemporary dance shows!
The Theatre in Bruges is a fascinating part of history with amazing architecture and giant decorated columns and historic symbols and monuments. You'll find the Lion of Flanders on the top floor, representing the battlefield of the Golden Spurs, and a bear that is the symbol of Bruges. In front of the building, you'll see a statue of "Papageno", the bird-catcher of the Opera of the Magic Flute composed by Mozart.
Besides the meaningful symbols and statues at the theatre, they host incredible performances in Eclectic style and in their majestic auditorium. If you'd like to check out a show at one of the best-preserved theatres of Europe you can see what's on here.
Other Concerts and Live Music events in Bruges – Magdalenazaal
The place to find popular concerts and music events.
Located just outside the Old City.
A range of events from pop and rock concerts and major artists from around the world.
This unique architecture makes the perfect location for all kinds of events. The Bruges Cultural Centre and the Cactus Music Festival organize some awesome performances from pop and rock concerts to more intimate club talents, as well as children's and family events. You can consult their website for scheduled events during your weekend in Bruges.
10 Other Awesome Things to do in Bruges This Weekend
If you haven't managed to fill up your time for 2 days in this amazing medieval city with this Bruges travel guide, we've got a few more things you may want to add to your trip, or to the next weekend you spend in Bruges!
#1 – Take a Boat Ride Along the Canals
These 30-minute boat trips take you through the famous canals to find the secret corners and hidden beautiful places that are the cities best-kept secrets.
These charming tours are a wonderful way to experience Bruges from a new perspective and allow for some great photo opportunities of the historic homes and magnificent trees along the journey!
#2 – Experience the City from a Horse-drawn Carriage
Enjoy a romantic and relaxing carriage ride through the cobblestoned narrow lanes in the heart of the city, traversing the canals and cruising over the historical small bridges with the relaxing clip-clop of the horse's hooves.
The carriage driver will fill you in with all the fascinating facts about the city along the way while the horses allow you to rest your weary legs!
#3 – Marvel at the Views from the Top of the Belfry
The 83-meter tall Belfry is the most important tower in the historic city of Bruges. This iconic symbol looks over the market square below and is a majestic sight to see with its incredible architecture.
To get an even better view, you can climb up the 366 steps to the top of the tower, discovering the secrets of the Middle Ages and the tower with its 47-belled carillon. From the top, you'll get the best panoramic views of the city!
#4 – Explore the Historium
Take a journey back in time as you experience an 8-minute virtual reality experience that takes you back in time to Medieval Bruges.
This is a great experience for all history lovers and is filled with dramatic music and special effects that are inspired by the iconic Virgin and Child with Canon van der Paele painting. The Historium's terrace also offers great views over the Market Square!
#5 – Wander Around the Fascinating Museums
Bruges is teeming with some incredible museums of all different shapes and forms that are an interesting and fascinating way to spend a day in Bruges.
From art museums like the Groeninge Museum with incredible 18th and 19th-century works of art by famous artists to the beer and chocolate museums. There is so much historical value to discover at the many museums in Bruges!
#6 – Visit the Incredible Churches
Bruges boasts incredible architecture everywhere you look, and the churches are no different! You could spend hours just marveling at the stained glass windows and oval facades, not to mention the intricate statues and artworks inside.
The Church of Our Lady is one of the tallest buildings in the city, and one that you won't want to miss! It's home to the famous Madonna and Child sculpture, as well as the decorative tombs of Mary of Burgundy and Charles the Bold.
#7 – Check out the Amazing Architecture at Burg Square
Burg Square is renowned for its extravagant architecture that arose out of its engrossing mixture of gothic and neoclassical designs! This is where you'll find the Gothic Town Hall that dates back to 1376 and was once a political hub in the city.
You'll also see the Old Civil Registry, previously the old courthouse. The famous Basilica of the Holy Blood is found in this historic square and there are some amazing photography opportunities all around!
#8 – Hang Out with the Geese at Minnewater Park
If you need a time-out from all the walking and exploring this amazing city, you can take a break in the romantic and peaceful Minnewater park, where the majestic swans swim through its waters and you're surrounded by beautiful buildings and winding canals.
In the middle of the park, you'll find the Lake of Love, which is home to many beautifully tragic love stories.
#9 – Explore the Almshouses
Back in the 14th century, these compelling small whitewashed houses were home to elderly people and women. Built by the rich as a way to "help" the poor, in return, the inhabitants had to pray for the rich in the special chapels that were built near their homes. Today they exist as shops and historic buildings that offer a journey into the past. Explore the 46 of these almshouses, each with their own distinctive flair!
#10 – See Famous Artworks at the Current Exhibitions & Art Galleries
Bruges is home to some of the world's most famous artworks and constantly has new and exciting exhibitions at the art galleries and museums. Art lovers could easily spend a day exploring the multitude of chiseled sculptures and countless contemporary paintings, as well as photographs by well-known Belgian and international artists.
Now, armed with this Bruges travel guide, I'm sure you're almost ready to pack your bags for an exciting weekend in Bruges! Here are some of the most frequently asked questions for your final trip preparations!
Don't Forget Your Bruges Travel Insurance
World Nomads' mission is to support and encourage travellers to explore their boundaries. They offer simple & flexible travel insurance, and safety advice to help you travel confidently.
They've been doing it since 2002 – protecting, connecting, and inspiring independent travellers just like you.
Get a quote below or read our in-depth review!
World Nomads provides travel insurance for travelers in over 100 countries. As an affiliate, we receive a fee when you get a quote from World Nomads using this link. We do not represent World Nomads. This is information only and not a recommendation to buy travel insurance.
Final Thoughts on a Great Weekend in Bruges
Bruges is a medieval fantasy dream come true! There's not much not to love about its picture-perfect scenery with mazes of famous canals and cobblestoned streets. People come from far afield to experience the home of good chocolate and wander through the intricate museums and renowned art-galleries with famous works of art and tales of history.
No matter when you visit, you'll fall centuries back in time and be mesmerized by all of the incredible architecture and the romance of just wandering down the chocolate and beer scented streets. There is so much to discover in this originally sleepy fishing town, and its small size makes it easy to trot around with eyes wide open and a magic sense of adventure!
This cozy and scenic town should be on any travel bucket list, and there are so many options to fill your days when spending 36 hours in Bruges! Of course, the longer the better, but if you do head there for a weekend, chances are the fairytale city will steal your heart and leave you anticipating your return!
---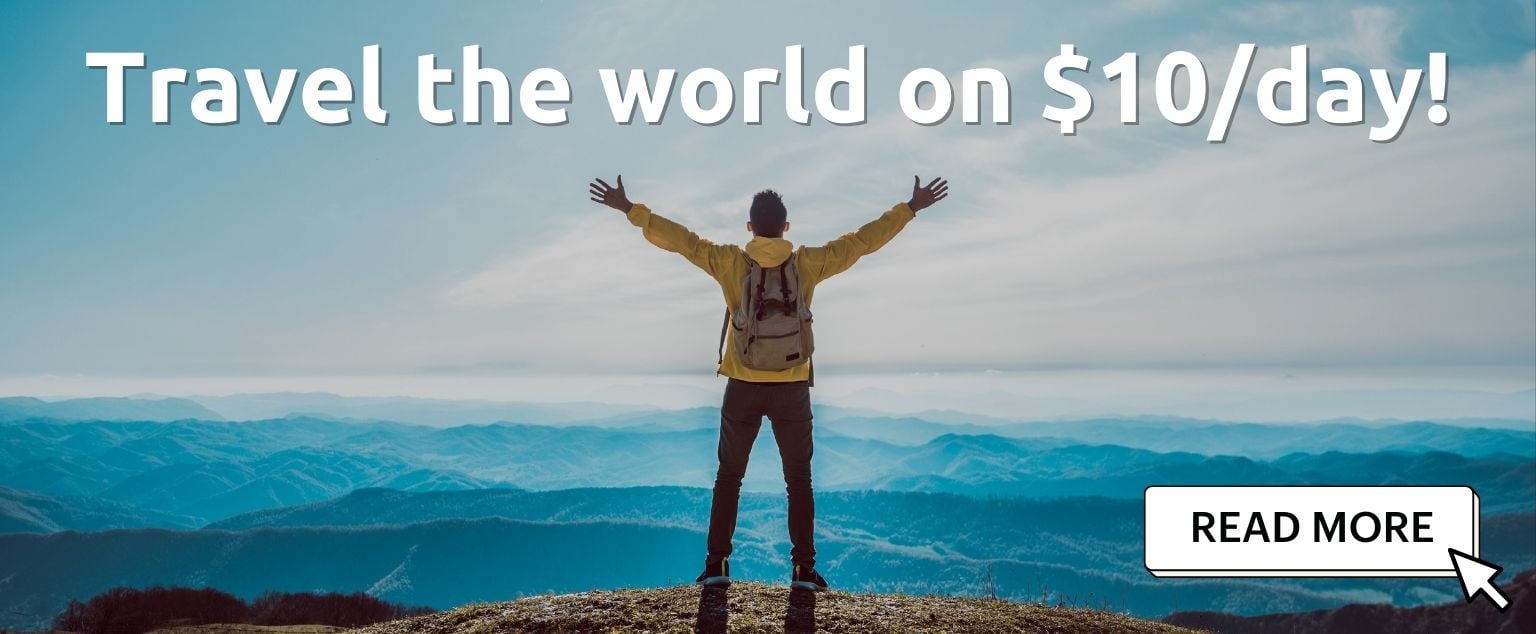 And for transparency's sake, please know that some of the links in our content are affiliate links. That means that if you book your accommodation, buy your gear, or sort your insurance through our link, we earn a small commission (at no extra cost to you). That said, we only link to the gear we trust and never recommend services we don't believe are up to scratch. Again, thank you!