Belgium is a dream location for history buffs and chocolate lovers, with thousands of castles, original World War battlegrounds, and some of the world's most famous chocolatiers. Although small in size, the country has played a significant role in the history of Europe and remains a critical political location today.
To match its historical significance, Belgium packs a punch when it comes to festivals and celebrations. From traditional folklore events and religious celebrations to music festivals in Belgium and film extravaganzas, the annual calendar is packed with excitement in this small European country.
Like many countries, most festivals (especially music events) take place during the summer months, when temperatures are stable. Despite being so small in size and population, Belgium takes its festivals and cultural celebrations very seriously, offering visitors a chance to enjoy and honor just about any genre of music, historical event, or cultural tradition imaginable.
Festivals in Belgium
Continue reading for my pick of top festivals not to be missed when visiting Belgium.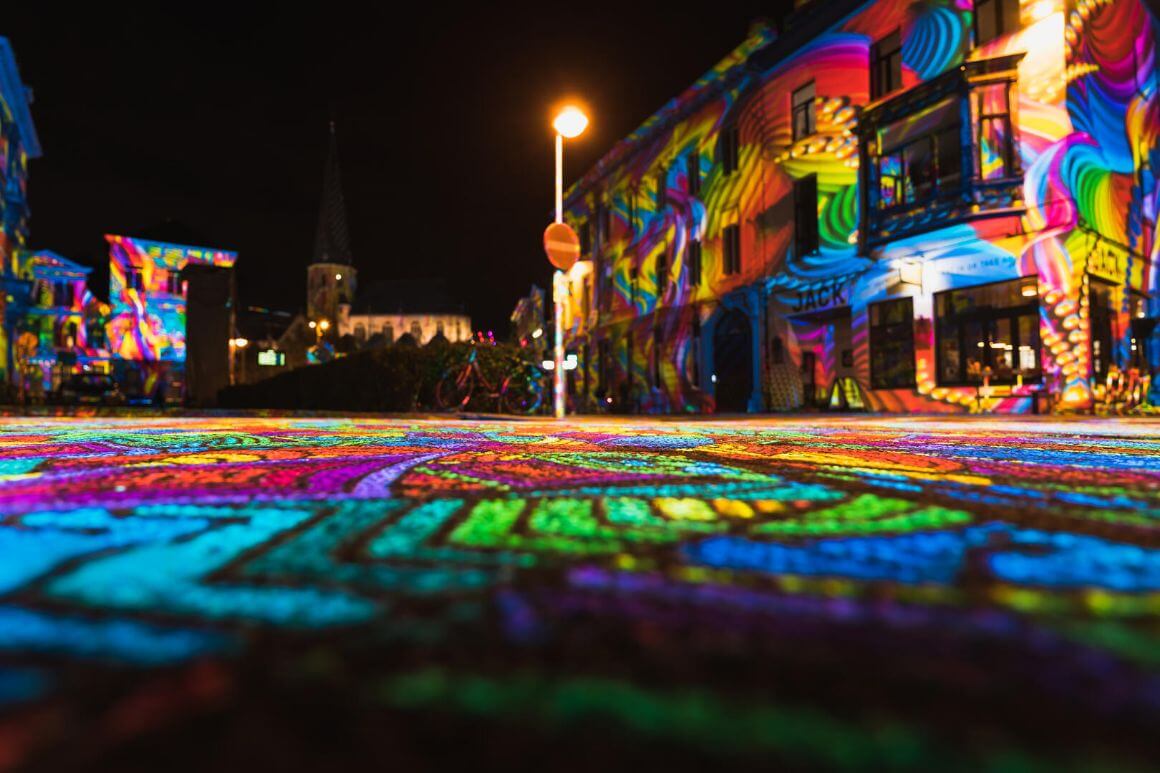 When: January
Where: Ghent
Once every three years during the cold and gloomy month of January, the city of Ghent is lit up in a spectacular array of color and light. The festival attracts well-known lighting technicians, producers, and artists to set up incredible light installations across the city.
Together with high-quality surround sound systems, choreographed lighting displays illuminate the city in a magical event that should not be missed. The event takes place from around 7 pm, once the sun has set, and is held for five days.
With over fifty different installations, the city takes on an entirely new look molded by light and reflection. The best way to experience the show is to stroll through the city center on foot, which is where most of the main installations are set up. Don't miss St. Peter's Square, Saint James' Church, Portus Ganda, and the Baudelhof for some of the most impressive installations!
The event is held throughout the city, with light projected against iconic buildings and historical monuments, together with other light-art installations throughout the streets. Best of all, it's free to attend, making it one of the best festivals in Belgium for all ages.
Where to Stay:
This charming apartment in the heart of the city is a fantastic spot to call home, even in winter. It features a spacious sunroom and outdoor patio for when the weather isn't too chilly.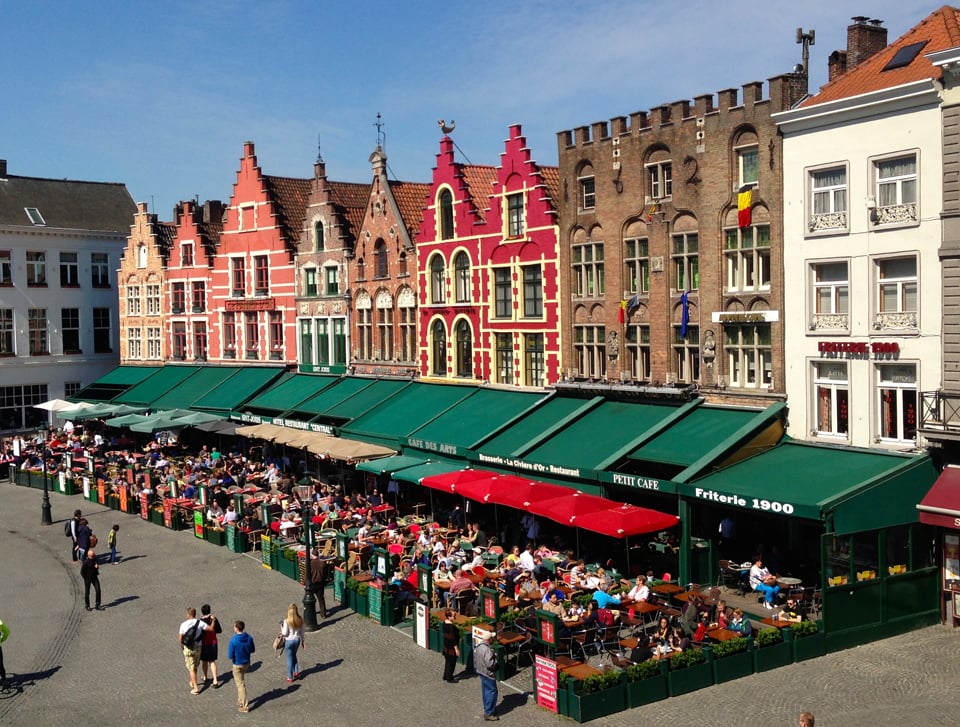 When: January
Where: Bruges
Besides chocolate, beer is one of Belgium's most prized exports and favorite products. Unsurprisingly, a few notable beer festivals are held across the country throughout the year, but the Bruges Beer Festival is my favorite.
The festival is held over three days during the chilly winter month of January and is a sure way to warm you up on a cold afternoon. Around eighty breweries, micro and large-scale, participate in the festival, with over 400 different craft beers and varieties of beer available to taste.
In fact, the festival is the only place where you can get your hands on many of these small-batch beers, which are flown in from across Europe.
The festival takes place in the Bruges Meeting and Convention Center in the city center and attracts fifteen thousand beer lovers each year.
Besides beer, you can indulge in some beer-inspired menus from local restaurants and food stalls. The festival organizers have spiced things up further, offering the chance to attend beer-focused lectures, debates, and even a culinary showcase.
Where to Stay:
Save your cash for a few extra beers at the Belgian festival and spend a night in the trendy St. Christophers Inn – Bauhaus Hostel in the heart of Bruges. The hostel is spick and span and is known for its friendly staff, who will be happy to help with all sorts of queries.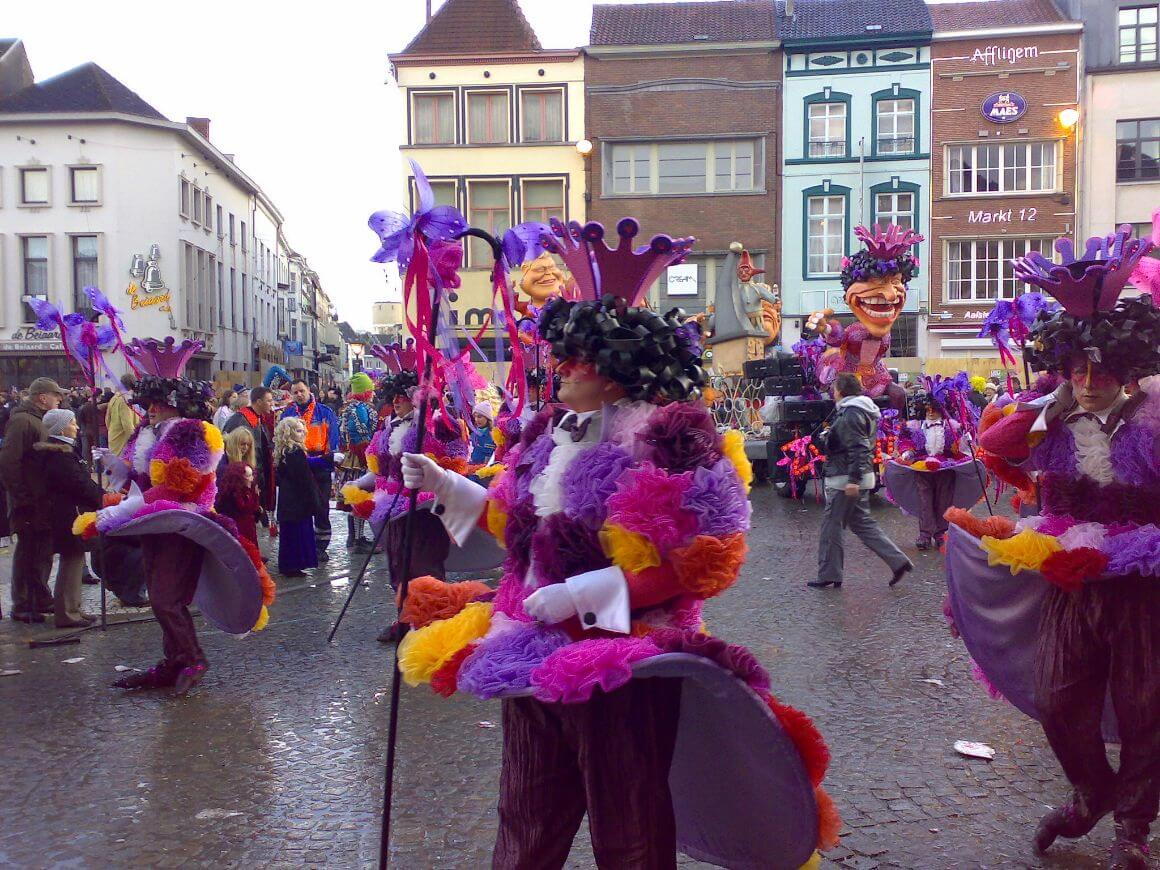 When: February
Where: Brussels
Like all carnival celebrations held across the world, the origins of the festival are linked with the Roman Catholic period of Lent. The period when Carnaval is held is traditionally a time when one indulges in eating delicious food, drinking alcohol, and having fun before the more restricting month of Lent kicks in.
Carnaval is celebrated across the country, with the famous events of Aalst, Binche, Eupen, and Malmedy being some of the most famous. These carnivals have been held since the 13th and 14th centuries.
Interestingly enough, the capital of Brussels was never historically known for hosting carnival celebrations. Today, however, Brussels puts on one of the country's most loved shows for Carnaval, with colorful street parades, food and drink markets, local sidewalk parties, and musical events held throughout the capital.
The festival takes place over a few days during February and includes a range of parades – some of which are choreographed for children, others for families, and some for adults.
Where to Stay:
You can't find a hotel closer to the city center than the City Center Sainte-Catherine Grand Palace, which is right by the Place Sainte-Catherine and City Center Grand Palace.
The self-catering hotel features a terrace, Wi-Fi, and even a washing machine if you plan to stay longer after the carnival festival in Belgium.

Do You Want to Travel FOREVER??
Pop your email in below to get a FREE copy of 'How to Travel the World on $10 a Day!'.
What would this list be without a film festival? Cinema Novo is an international film festival based in the city of Bruges, which attracts cinema fans, actors, and producers from across the world.
Cinema Novo is a genre and film movement famous for emphasizing social equality and intellectualism, creating space for developing nations and underrepresented populations to create and exhibit film projects across an international stage. It aims to confront western audiences with different ideas and expressions, enhancing an understanding and appreciation of other cultures.
The genre was created in response to racial unrest and class discrimination in Brazil and the USA. Today, events are held worldwide, and Bruges hosts one of the more memorable events.
The event is held over ten days during March each year and features a curated selection of between 65 and 70 short films, full-length films, and documentaries from Africa, Asia, and Latin America.
Cinema Novo is hosted at the Liberty Blockbuster Cinema and Lumiere Art House, a cozy building on a medieval-looking cobblestone street in the heart of the city. Twenty thousand people attend the event, which is priced individually depending on which screenings you attend.
Where to Stay:
For a one-of-a-kind accommodation experience, the Hotel Van Cleef is set right in the historic center of Brugge, Bruges, on the banks of a canal. The hotel offers luxurious suites with incredible views and a canal-facing terrace. It's just a five-minute walk to the Bruges Market Square.
When: June
Where: Brussels
Locally known as BSF, Brussels Summer Festival is a massive street party that has been running since 2002. The Belgian festival turns the whole city of Brussels into a party town over ten days of street parties, carnivals, musical performances, and markets.
Over the festival's twenty years of life, BSF has grown to be one of Brussel's most important cultural gatherings, welcoming tens of thousands of festival-goers across three significant locations.
During the ten days, over 100 concerts take place on the main stages of the Royal Palace, the Mont des Arts, and the Place du Musee. While the concerts make space for local Belgian bands and artists, international sensations like Milky Chance, The Hoosiers, and Iggy Pop have graced the stages of these iconic Brussels locations, putting on a spectacular show for spectators.
Aside from the concerts, which are arguably the main event, many street artists, performers, and entertainers provide entertainment across every street corner during the festival, when downtown Brussels comes alive with concerts and cultural activities.
Where to Stay:
Set right in the heart of the Anderlecht District in Brussels, Les Lofts d'Artistes is ideally located for those visiting the Brussels Summer Festival. The elegant loft is designed with sleek interiors and modern furnishings, featuring high ceilings and abundant natural light.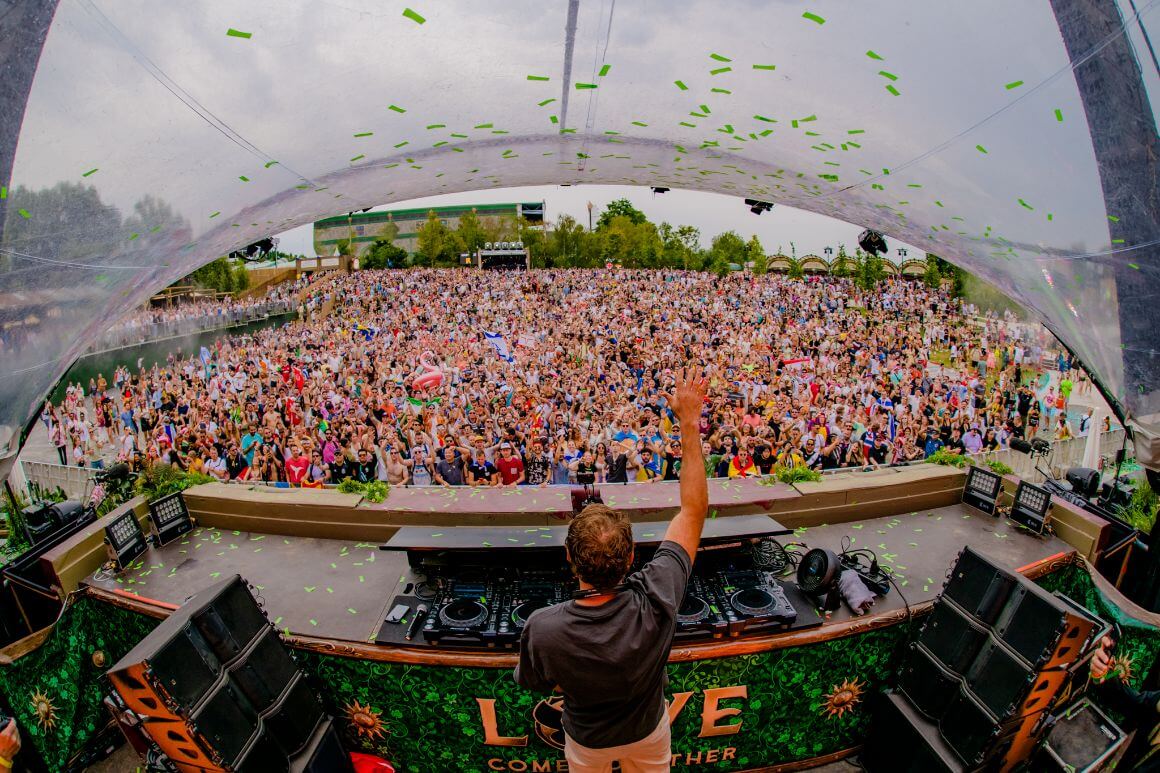 When: July
Where: Boom, Flanders
If there's one Belgian festival on this list that you've likely heard of (and dreamed of attending), it would be Tomorrowland. It's one of the world's most famous and widely attended electronic music festivals, ironically held just outside the tiny Belgian town of Boom.
Tomorrowland takes place in the heat of July, over the course of two consecutive weekends. Attending the event will set you back between €260 for full weekend access and €111 for a day pass on presale. Prices rise to €535 for a comfortable full weekend ticket. Unsurprisingly, tickets sell out fast – so make sure you get your act together if you're interested in attending.
Among other electronic dance music (EDM) sensations, artists like Martin Garrix, The Chainsmokers, and David Guetta have played sets to a crowd of almost half a million people at Tomorrowland.
One of the event's main attractions is the incredible stage designs, of which there are around fourteen. You heard me – fourteen different stages, playing different music and hosting various artists and bands.
The main stage is, of course, the most impressive, boasting a set design second to none in the music entertainment world. From ancient cityscapes to a giant library to massive faces moving with the music, you'll just have to Google this one to see for yourself.
Where to Stay:
Instead of camping in the dirt at this festival in Belgium, why not rent out this gorgeous four-bedroom home with a bunch of your best friends?
The house is set on a farm in Rumst, with incredible countryside views, and has space for eight guests. The hosts even provide six bicycles for you to make use of during your stay.
Have you sorted your accommodation yet?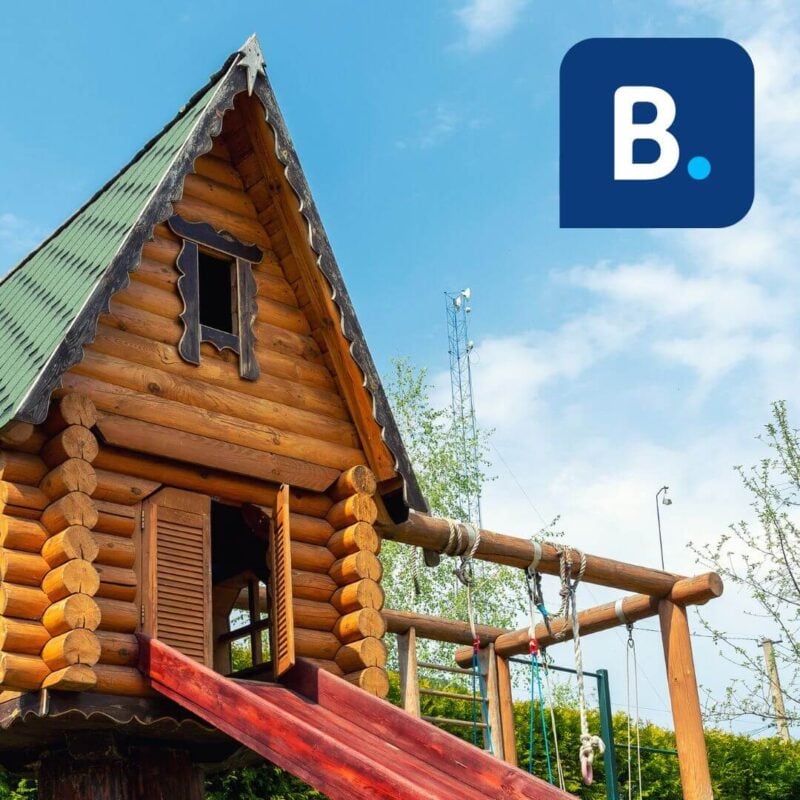 Get 15% OFF when you book through our link — and support the site you love so dearly 😉
Booking.com is quickly becoming our go-to for accommodation. From cheap hostels to stylish homestays and nice hotels, they've got it all!
View on Booking.com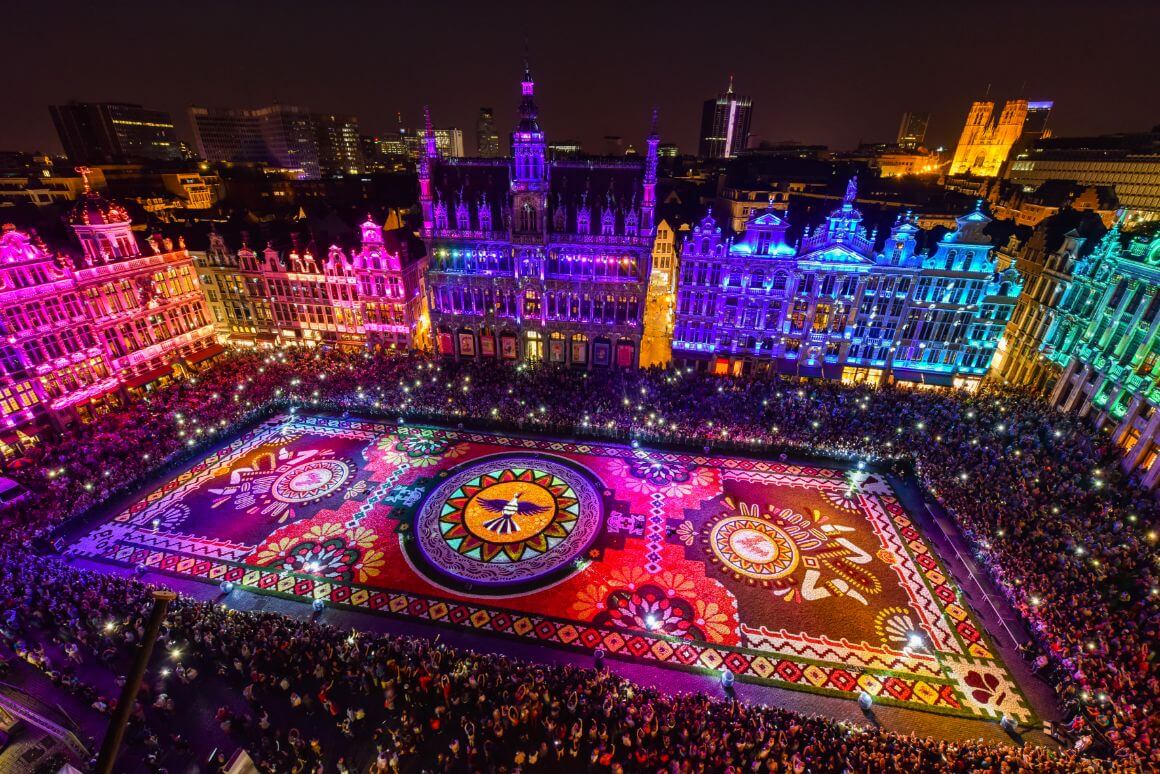 When: August
Where: Brussels
Like most northern European countries with a moderate climate, Belgium is home to some of the most exquisite gardens in the world. If you're a fan of horticulture and floral genius, the Brussels Flower Carpet is one of the most incredible floral events on the calendar and a top thing to do in Brussels.
Hosted once every two years towards the end of summer in August, the flower carpet is a floral extravaganza held in the heart of Brussels. Set in front of the impressive Grand Palace, the plaza comes alive with color and texture, flooded with over half a million begonias.
The entire carpet measures between 230 feet long and 78 feet wide. Designed and created by local and international floral artists, the entire show creates a breathtaking scene that smells just as incredible as it looks.
Each event is paired with a unique musical theme specifically composed for the event, adding even more atmosphere to this Belgian Festival.
Where to Stay:
Suppose you're looking for a beautiful hotel to match the stunning floral installations at the festival. In that case, Juliana Hotel Brussels is located in a quiet area close to the action.
It's a five-star hotel with service to match, and it even features an indoor swimming pool and full breakfast.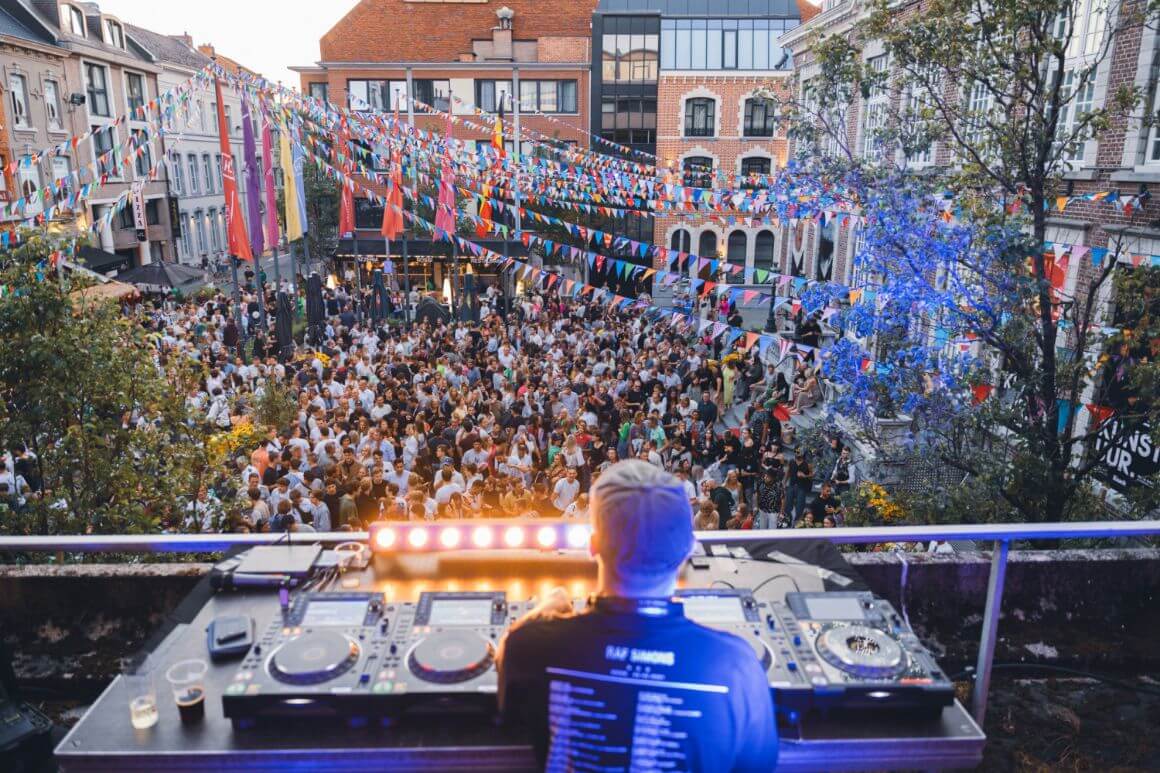 When: August
Where: Hasselt, Limberg
One of Belgium's most famous and widely attended festivals, Pukkelpop is a massive event that has been running since the mid-1980s. The event attracts hundreds of thousands of pop music fans to the small town of Hasselt in Limberg to experience a quintessential pop extravaganza.
The festival started with a strong rock and roll presence but recently produced lineups that include a wide variety of musical genres and styles. It's Belgium's closest equivalent to Glastonbury.
Tickets for the event range from €115 for a day ticket to €245 for a full weekend pass. Festival goers can camp at the event site for an additional €30, and although there are plenty of bars and food trucks/stalls on site, you are welcome to bring your own food and drinks.
Where to Stay:
The B&B Sasput is a highly-rated property just a few miles away from the Hasselt Market Square and Pukkelpop event site.
Rooms at the bed and breakfast come equipped with a balcony, fridge, and private bathroom. You'll really appreciate the continental breakfast served each morning after a night of raving at Pukkelpop.
Is This the Best Daypack EVER???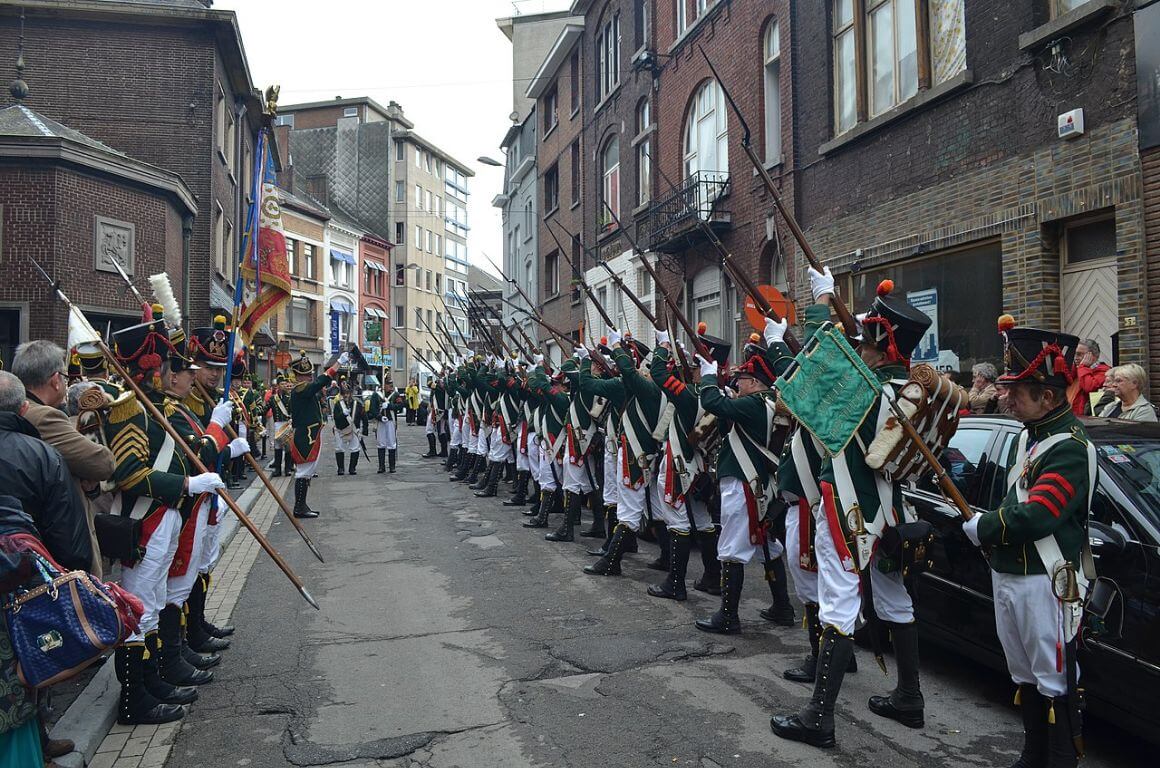 When: September
Where: Namur
Every year on the third Sunday of September, the Belgian Festival of Wallonia is celebrated to mark Belgians' Independence and Walloon identity. It has been celebrated annually since the end of the Belgian revolution in September 1830, when the country was officially formed.
Although celebrations are held throughout the country, one of the most significant is in Wallonia's capital city of Namur. Over 250 thousand people attend the event, which includes a Monday morning mass, traditional Walloon dances, and even a stilt-walking competition known as the Combat de l'Echasse d'or, or 'fight for the Golden Stilt' in English.
The entire city celebrates Belgium's independence with a bunch of patriotic and cultural activities. In the spirit of patriotism, the event is free to attend and is one of the most traditional and authentically local festivals held in the country.
Where to Stay:
Take my advice and spend some time in the small town of Namur for a relaxing and wholesome experience. This loft-style apartment called La Temps de Livresse is the perfect place for the job, located close to the action of the Festival of Wallonia yet still removed enough to offer a bit of peace and quiet.
Final Thoughts
Being such a culturally rich country, it should be no surprise that Belgium plays host to many exciting traditional events and music festivals throughout the year.
Many cultural events celebrate momentous milestones from Belgium's eventful history, while others (like the Bruges Beer Festival) are honored to bring people together to have fun and socialize.
As a millennial myself, Tomorrowland is one of those festivals that makes its way onto your event bucket list from the moment you start enjoying music festivals. It's the pinnacle of all music events and throws out all the stops when it comes to production quality.
Whether you fancy a dose of culture or prefer to dance your heart out center stage at a music festival, there are enough festivals in Belgium to satisfy your entire travel party.
ALWAYS sort out your backpacker insurance before your trip. There's plenty to choose from in that department, but a good place to start is Safety Wing.
They offer month-to-month payments, no lock-in contracts, and require absolutely no itineraries: that's the exact kind of insurance long-term travellers and digital nomads need.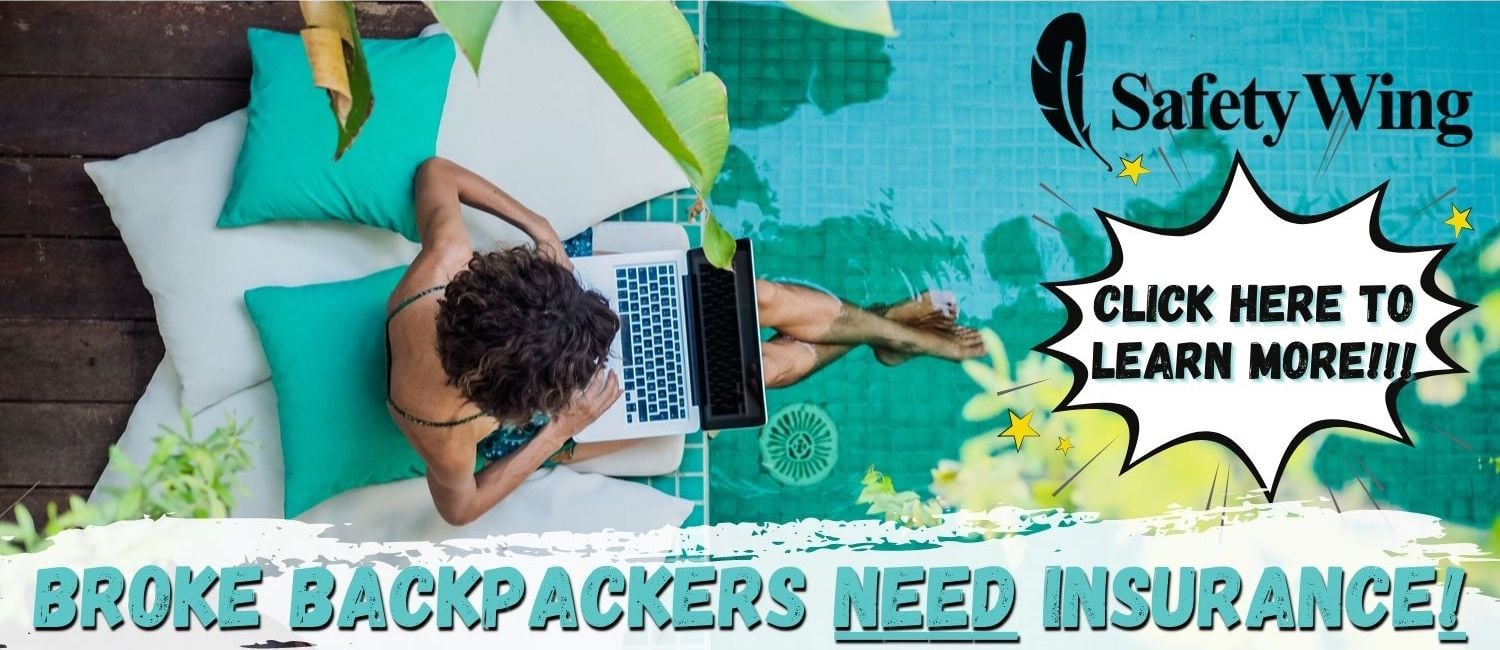 SafetyWing is cheap, easy, and admin-free: just sign up lickety-split so you can get back to it!
Click the button below to learn more about SafetyWing's setup or read our insider review for the full tasty scoop.
---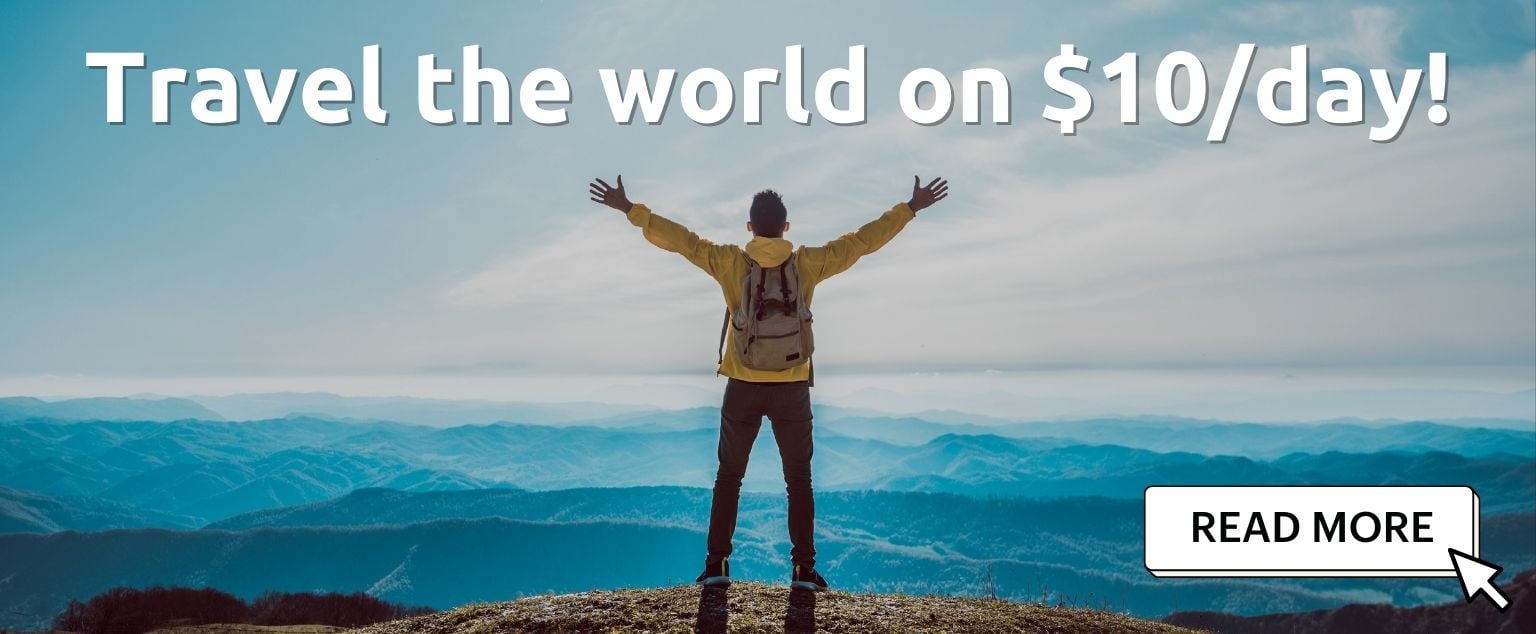 And for transparency's sake, please know that some of the links in our content are affiliate links. That means that if you book your accommodation, buy your gear, or sort your insurance through our link, we earn a small commission (at no extra cost to you). That said, we only link to the gear we trust and never recommend services we don't believe are up to scratch. Again, thank you!