Aside from a sleeping pad and some sort of shelter, a sleeping bag is the main thing standing between you and a good night's rest when you're out exploring. REI has been improving their sleeping bags over the past few years, and I think it's fair to say they're batting in the big leagues now.
Now as I've mentioned before, I travel full-time in a converted van (I'm going to say it in every article so buckle-up), and for whatever reason, it never crossed my mind that a double sleeping bag would be perfect for my setup. My bed is about the size of a Twin bed, and with a couple of sheets I'm usually comfortable through the Summer months. That being said, this past Winter I just couldn't seem to get warm no matter how many layers I threw over myself. That was until I got this bag and had the best nights sleep I've had in months the first use.
I could ramble on this entire introduction about how great this bag has already treated me in the short time I've had it, but I think it'll be a little more beneficial to you all if I break it down a bit below! So, that's what we're going to do, let's dive in!

Do You Want to Travel FOREVER??
Pop your email in below to get a FREE copy of 'How to Travel the World on $10 a Day!'.
REI Siesta Hooded 20 Double: Key Features and Performance Breakdown
Right, so we all know a sleeping bag is essential on any backpacking travel packing list if you're going to be keeping things cheap and camping on your trip. But how does this sleeping bag stack up?
Siesta 20 Double Warmth Performance
The main question, or rather the most important when it comes to getting a sleeping bag, is whether or not it's going to keep you warm and toasty through the night. There are few things worse than waking up at 4 am with frozen toes knowing it's probably not going to improve till the sun comes up.
The Siesta 20 Double is a 20-degree bag made from synthetic material composed of 120 g polyester fibers (bluesign® approved – meaning it's a super sustainable product), and it passed my personal test with flying colors. In my experience with most sleeping bags, you usually want to give it a 5-10 degree grace range, as even a 20-degree bag may leave you a bit chilly if it's 20 degrees outside. For this bag on my first use, I was extremely warm and comfortable on a frigid 32-degree night. When my face got cold, I was also able to just slip into the insulated hood for that extra bit of warmth.
Looking for cold-weather bags? Check out our guide to the best winter sleeping bags for a full rundown.
Siesta 20 Double Comfort Rating vs Limit Rating
Most of the 20-degree bags I've used or tested have been either down or mummy bags, so I was curious as to how I'd feel about a synthetic rectangular bag. Off the bat, the comfort of the recycled polyester was clear and appreciated, providing nice balance to the comfort versus limit balance sheet.
I had two nights while camping with this bag that varied in temperature by about 20 degrees, and I can honestly say I was extremely comfortable both nights. When it got a little too hot, I unzipped the bottom of the bag and stuck my feet out and was instantly cooled off and comfortable again. Overall I would say REI found a great in-between of comfort, temp rating, and price; giving you exceptional quality on each of these marks.
What's more, once combined with one of the best sleeping pads on the market, it's exceptionally warm and comfortable.
Siesta 20 Double Weight
This bag clocks in just 3 ounces shy of 8 lbs, so by no means ultralight, then again that was never its goal. Perfect for tent and car camping alike, this bag will keep you and your plus-one warm and cozy at a reasonable weight given the degree rating. You're not going to be lugging this thing along on any backpacking trips due to the size and weight, as this would take up the better half of a 70L pack, but avid backpackers would probably opt for the down version of this bag anyways.
The best present of all… is CONVENIENCE!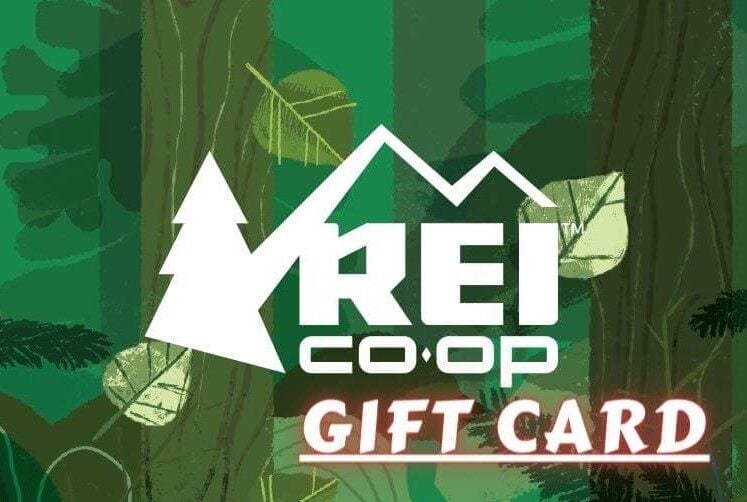 Now, you could spend a fat chunk of $$$ on the WRONG present for someone. Wrong size hiking boots, wrong fit backpack, wrong shape sleeping bag… As any adventurer will tell you, gear is a personal choice.
So give the adventurer in your life the gift of convenience: buy them an REI Co-op gift card! REI is The Broke Backpacker's retailer of choice for ALL things outdoors, and an REI gift card is the perfect present you can buy from them. And then you won't have to keep the receipt. 😉
Buy on REI!
Siesta 20 Double Zippers: Anti-Snag Zips
If I was in charge of awarding the Nobel Peace Prize, whoever invented anti-snag zippers would be at the top of my recipient list. I used to snag my sleeping bag zipper every time I'd get in and out, so I'm glad someone else had the sense to do something about it and not follow in my complacent footsteps.
The dual 2-way zippers also let you unzip the foot sections separately, so if the night doesn't quite require a 20-degree bag's full insulation powers, you can vent out the bottom of the bag a bit. You can also completely unzip the bag into two full quilts, which is the way I've been using it, allowing this bag to be my go-to for anything 50 degrees and colder by using the top quilt as a blanket.
Siesta 20 Double Sizing and Fit
This bag can comfortably fit two thanks to its rectangular shape and length. I tested this out with a friend (we're both 5' 10") and we fit easily with space to spare! I usually use this alone as I mentioned earlier and I've slept great sprawled all out in this thing. I was worried the first night when it was about 30 degrees out that I would get cold sleeping in a double bag alone, but I never noticed any cold spots, nor did I wake up in the middle of the night freezing cold once.
And if you're sitting there thinking, well the existence of a double sleeping bag implies the existence of a similar single bag, you would be correct and may be interested in checking out this bag's little brother.
Siesta 20 Double Price
The REI Siesta Double comes in at $239, which in the world of high-end sleeping bags I found to be very reasonable. You pay for what you get, and this bag is packed with enough features and warmth to justify spending the extra money. I've owned a 45-degree bag from REI for about 4 years now, and to date it's never left me cold or had down feathers poking through, so if you need someone to vouch for the durability and price of REI gear I'm your guy.
The bag's little brother comes in around $139, and though I'm no mathematician, this feels like a Buy Two Get One 20% Off with you getting two bags in one.

Our GREATEST Travel Secrets…
Pop your email here & get the original Broke Backpacker Bible for FREE.
REI Siesta 20 Double Review: Final Thoughts
Overall, I found the REI Siesta 20 Double to offer exceptional warmth and comfort at a great price point. Hell, it's a two-person bag, why not split it with someone and pay $120 a piece for a great bag?! It's the perfect addition to any camping checklist, especially for couples.
For my fellow car campers, this is a perfect addition to any gear buildout to give you extreme comfort on those cold nights. When it warms up, you can just roll it into the included stuff sack and stow it away until called upon again.
But whatever kind of camper you are, I could not say enough good things about this sleeping bag.
Looking for some more options? Check out our comprehensive guide to the best sleeping bags for a few more ideas.
---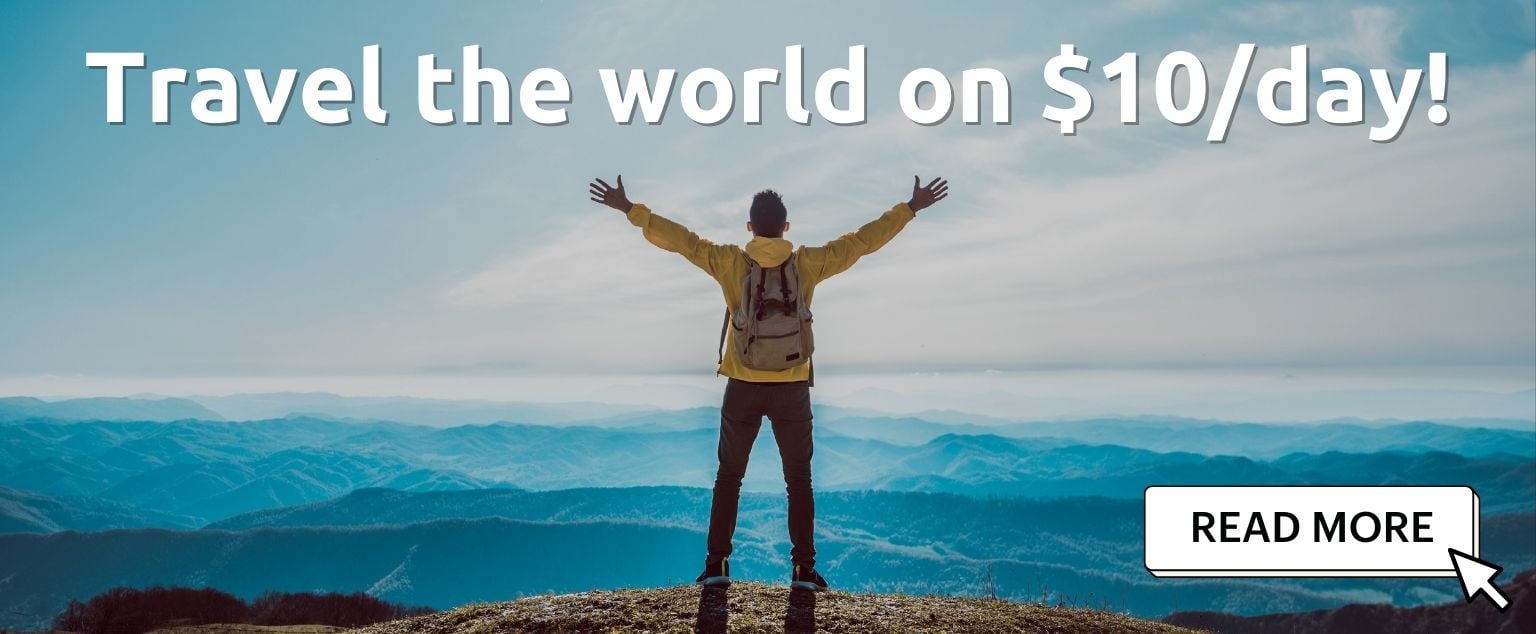 And for transparency's sake, please know that some of the links in our content are affiliate links. That means that if you book your accommodation, buy your gear, or sort your insurance through our link, we earn a small commission (at no extra cost to you). That said, we only link to the gear we trust and never recommend services we don't believe are up to scratch. Again, thank you!