One of Italy's lesser known cities, Genoa is an underrated backpacking destinations, and is highly recommended for any traveler looking for a one of a kind Italian experience.
Amazing history, gorgeous architecture and some top Italian cuisine make this one of Italy's best kept secrets!
But being a smaller city, Genoa only has a handful of hostels, and they can get booked well in advance.
So to help you, we made this list of the best hostels in Genoa, Italy!
This epic guide will help you easily find an awesome hostel in Genoa, Italy, so you can be sure to book quickly and guarantee you have a spot to stay in this awesome Italian city.
With the help of this guide, you'll be able to save time, energy, and most importantly – MONEY!
Let's dive into the best hostels in Genoa, Italy.
Quick Answer: The 10 Best Hostels in Genoa
The 10 Best Hostels in Genoa
Are you traveling as a couple? Solo? Looking to party? Or maybe just for the cheapest bed possible?
Don't worry, we got you.
Our ultimate list of the best hostels in Genoa is designed to help you quickly find a hostel, so you can focus on the fun stuff – traveling!
Things DO go missing sometimes…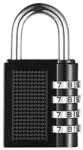 Psst! Heading to a hostel? Don't forget to pack a padlock! It's well worth having one so you can secure your locker and protect your stuff!
Overall Best Hostel in Genoa – Abbey Hostel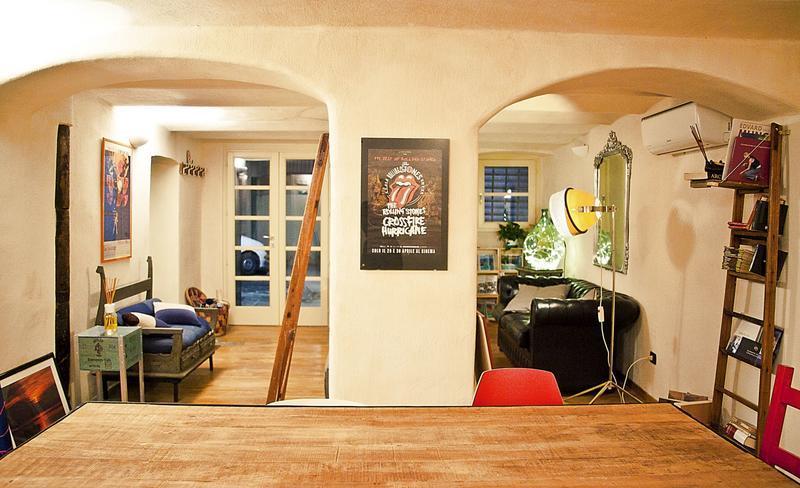 $$
Self Catering Facilities
Luggage Storage
The overall best hostel in Genoa is Abbey Hostel, hands down! In the 1400s the Abbey building was a convent and still retains much of its historical charm today. Don't worry the convent rules are long gone and you are free to come and go as you please, even have a cheeky bevvy if you want! Abbey Hostel is the best hostel in Genoa in 2020 because of its homely feel. With sofas and big cosy armchairs dotted around the common room, and a decent WiFi connection too, at Abbey Hostel there is no obligation to get out during the daytimes if you don't want. Kick back, relax, it is your home! The staff are super lovely and will help you out in any way that they can.
Best Hostel for Solo Travellers in Genoa – Manena Hostel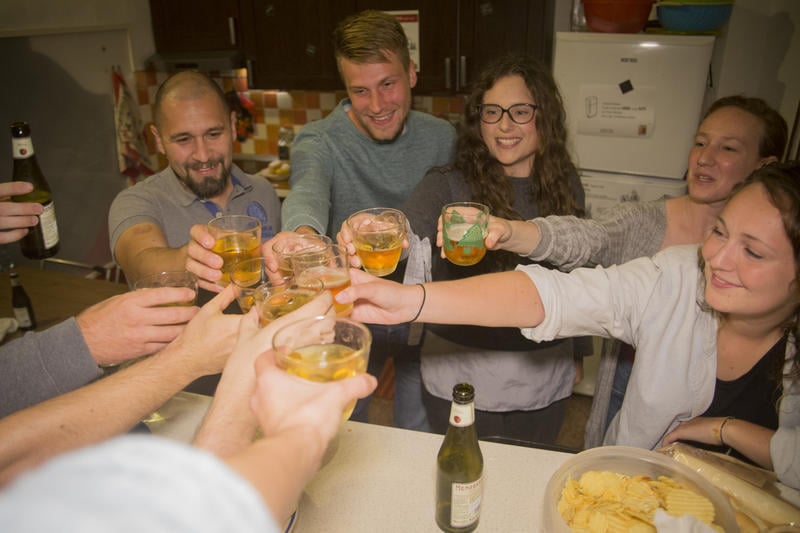 $$
Bar & Cafe
Self Catering Facilities
Laundry Facilities
The best hostel for solo travellers in Genoa is Manena Hostel. With a bar and cafe area, a guest kitchen and a separate common room too, there are so many opportunities to meet and mingle! If you are heading to Genoa as a solo nomad Manena Hostel is a great shout. There is a laid-back, friendly atmosphere and the place attracts a cool crowd throughout the year. Never overcrowded but always buzzing Manena Hostel is a highly recommended hostel in Genoa that is perfect for people who wanna make new friends in Italy. Be sure to ask the staff for their local hints and tips on where to eat and what to do!
Best Cheap Hostel in Genoa – Castle Hostel
$
Cafe
Self Catering Facilities
Laundry Facilities
If you are looking for a cheap and cheerful place to stay look no further than Castle Hostel, the best cheap hostel in Genoa. This place may be basic but it's brilliant value for money. As the best budget hostel in Genoa Castle Hostel offers you access to the immaculately clean guest kitchen, free and unlimited WiFi and daily housekeeping too. Castle Hostel puts you right at the heart of Genoa, just a 10-minute walk from Piazza della Nunziata, 20-minute walk from Acquario di Genova; no need to fork out on taxis here! If you are looking for a really affordable Genoa backpackers hostel then Castle Hostel is the place for you.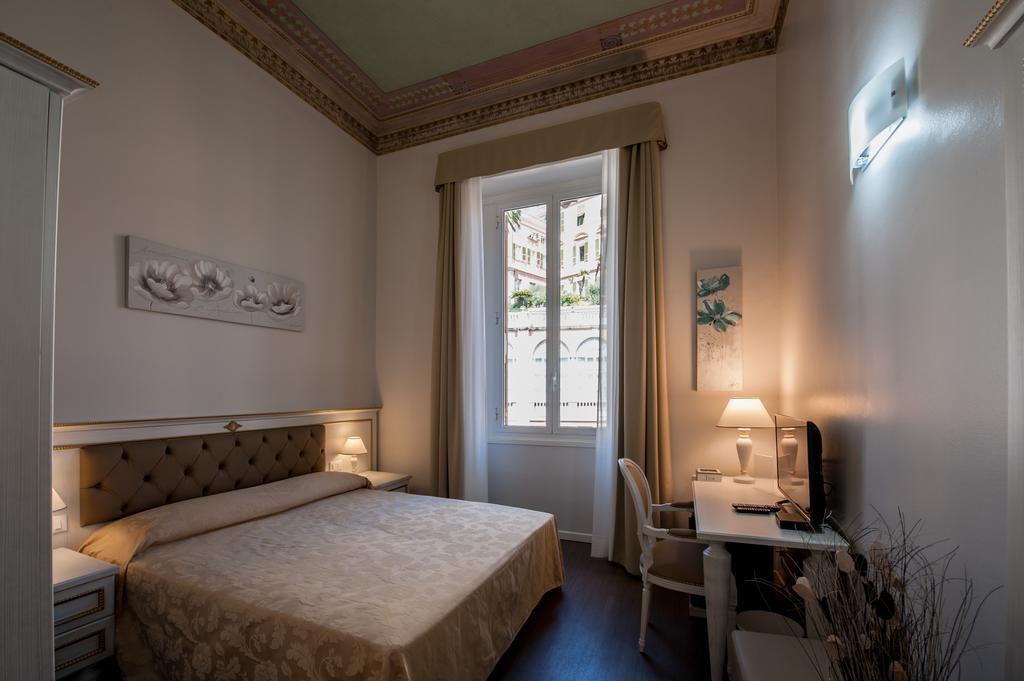 $$$
Free Breakfast
Ensuite Room
Mini Bar
The best hostel for couples in Genoa isn't really a hostel at all, rather a super lovely boutique hotel; Hotel Genova Liberty. This is probably the coolest hostel in Genoa in terms of style and design. If you and your lover want to splash the cash in Genoa then Hotel Genova Liberty is the place to do it. All the rooms have a rather ornate design and make you feel like you are staying in a palace. Rooms come with a massive double bed, private ensuite and a mini bar too. The breakfast at Hotel Genova Liberty helps give even better value for money.
Best Party Hostel in Genoa – Victoria House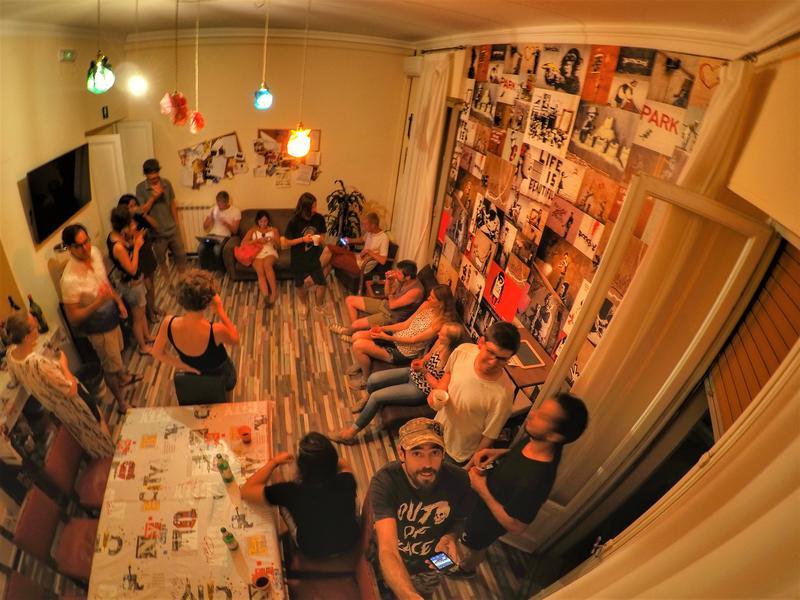 $$
Free Breakfast
Cafe
Tours & Travel Desk
Victoria House is the best party hostel in Genoa. Let it be said, Genoa is hardly a party city (unlike other major European cities that is) but if you are looking for a place to meet and mingle with a few beers, Victoria House is for you. No doubt about it, Victoria House is a top hostel in Genoa. The dorms are excellent, clean and comfortable. There is plenty of space to start a party, whether that be in the cafe, in the common room or even in the corridor! We all know the best hostel parties spill out from the dorms, into the corridor and out on the town!
$$
Free Breakfast
Self Catering Facilities
Laundry Facilities
The best hostel for digital nomads in Genoa is OStellin Hostel. With free and unlimited WiFi, plenty of 'office' space and a relaxed feel you might never be in such a productive environment again! OStellin is an ideal budget hostel in Genoa for digital nomads as they offer a free breakfast which only adds to the epic value for money this place offers. Modern and quirky, OStellin is a much-loved youth hostel in Genoa that welcomes backpackers of all kinds, from all walks of life; it just so happens to be perfect for digital nomads too! FYI – if you're sick of dorms you can totally treat yourself to a private room at OStellin and it won't break the bank!
The Best Travel Backpack?!
Pssssst! Not picked the perfect travel backpack yet? The Broke Backpacker team has tried out over thirty backpacks this year! Our favourite carry on backpack is the Nomatic Travel Bag.
Read our full review!
More Best Hotels in Genoa
So, there are only 6 great hostels in Genoa so, here are some of the best hotels in Genoa instead! Perhaps you wanna tighten the purse strings or maybe totally splurge, either way, we've got you covered!
Want to stay in the party district or maybe somewhere more laidback? Decide on where to stay in Genoa before booking your hostel.
Best Budget Hotel in Genoa – Albergo Astro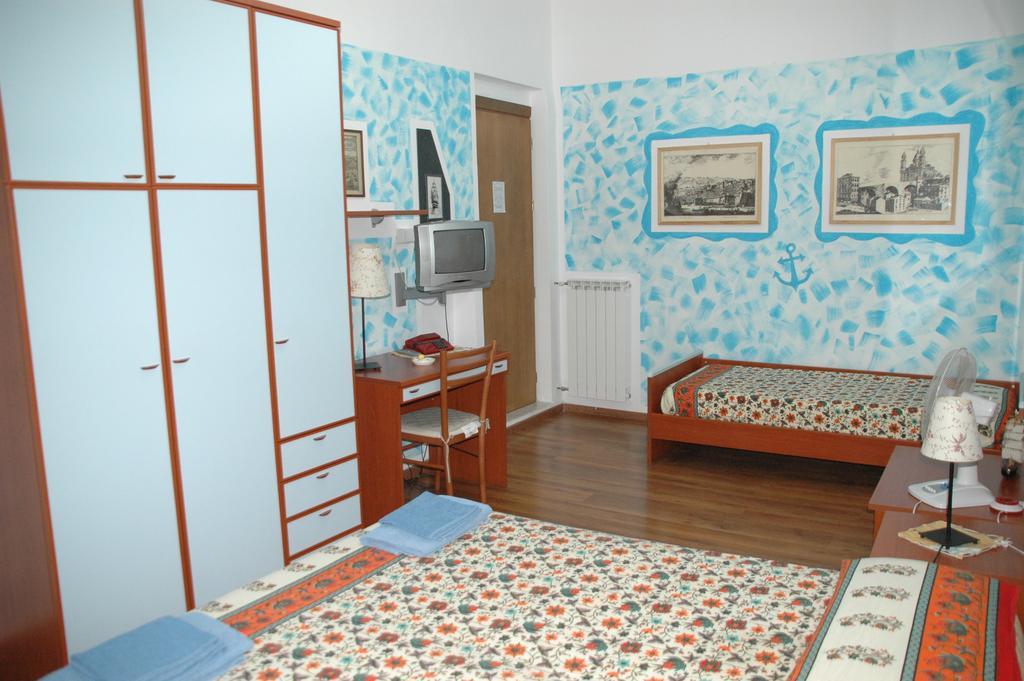 $
Bar
Ensuite Bathroom
24-Hour Reception
If you are looking for a great budget hostel in Genoa perhaps think about Albergo Astro. Although technically a hotel Albergo Astro is one of the most affordable and highly recommended hotels in Genoa. Breakfast may not be included in your room rate but for just €4 you can fill up on coffee, croissants and fruit galore; worth every cent! The rooms have everything you could ask for, including a safety deposit box, flat screen TV and tea and coffee making facilities. The coastal theme of the rooms is super cute and reflects the seaside nature of Genoa.
Best Mid-Budget Hotel in Genoa – Bigo Guest House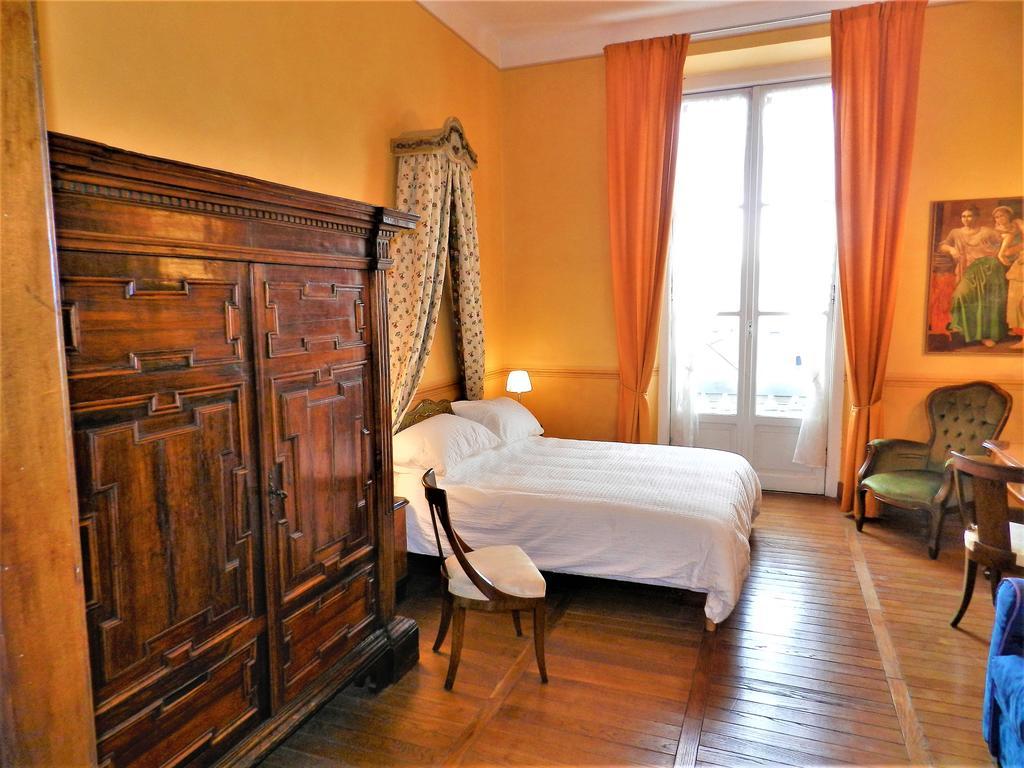 $$
Balcony
Free Toiletries
Tea & Coffee Maker
Sitting just a 6-minute walk from Via Garibaldi and just 300m from Genova aquarium, staying at Bigo Guest House puts you right at the heart of the action. This mid-budget hotel is ideal for travelling couples, digital nomads who want a bit of privacy or solo travellers who just want some time to themselves. The staff at Bigo Guest House are super lovely and very attentive. They can point you in the right direction for social events and popular bars and clubs to help you find fellow travellers. The traditional and ornate style of Bigo Guest House will make you feel like royalty.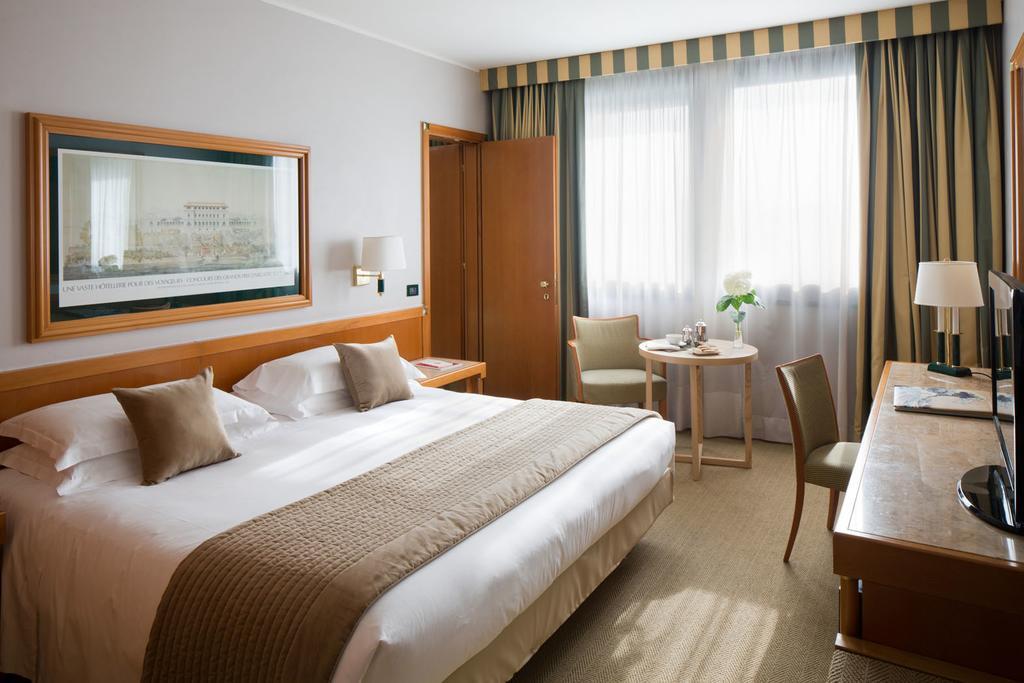 $$
Free Toiletries
Air Conditioning
Fitness Centre
Starhotels President is a super affordable hotel in Genoa that is ideal for travellers who want to give themselves a treat! Let's stay it is the best hostel in Genoa for backpackers who want a taste of the high life! The rooms are to die for! Spacious, comfortable, many even come with a city view. Starhotels President has its own hotel bar, named La Corte Bar and Restaurant by Eataly. It's pretty darn good! Breakfast is not included in the room rate but well worth the €11. Sets you up for the day for sure!
$$$
Self Catering Facilities
Laundry Facilities
Free WiFi
Should you be looking to live like a local in Genoa your best bet is to book yourself into Cosy Little House. Not exactly the best hostel in Genoa, Cosy Little House is the best rental apartment in Genoa for sure! This luxury apartment offers you free WiFi access, your own kitchen and washing machine too. The apartment can sleep up to 4 people, across 2 beds, so if you are travelling with friends and want to pool costs Cosy Little House is a great option. Means you can get posh-hostel prices but a super luxury private apartment in return! Winning!
What to Pack for your Genoa Hostel
Pants, socks, underwear… Here are some other items you might not have thought to pack.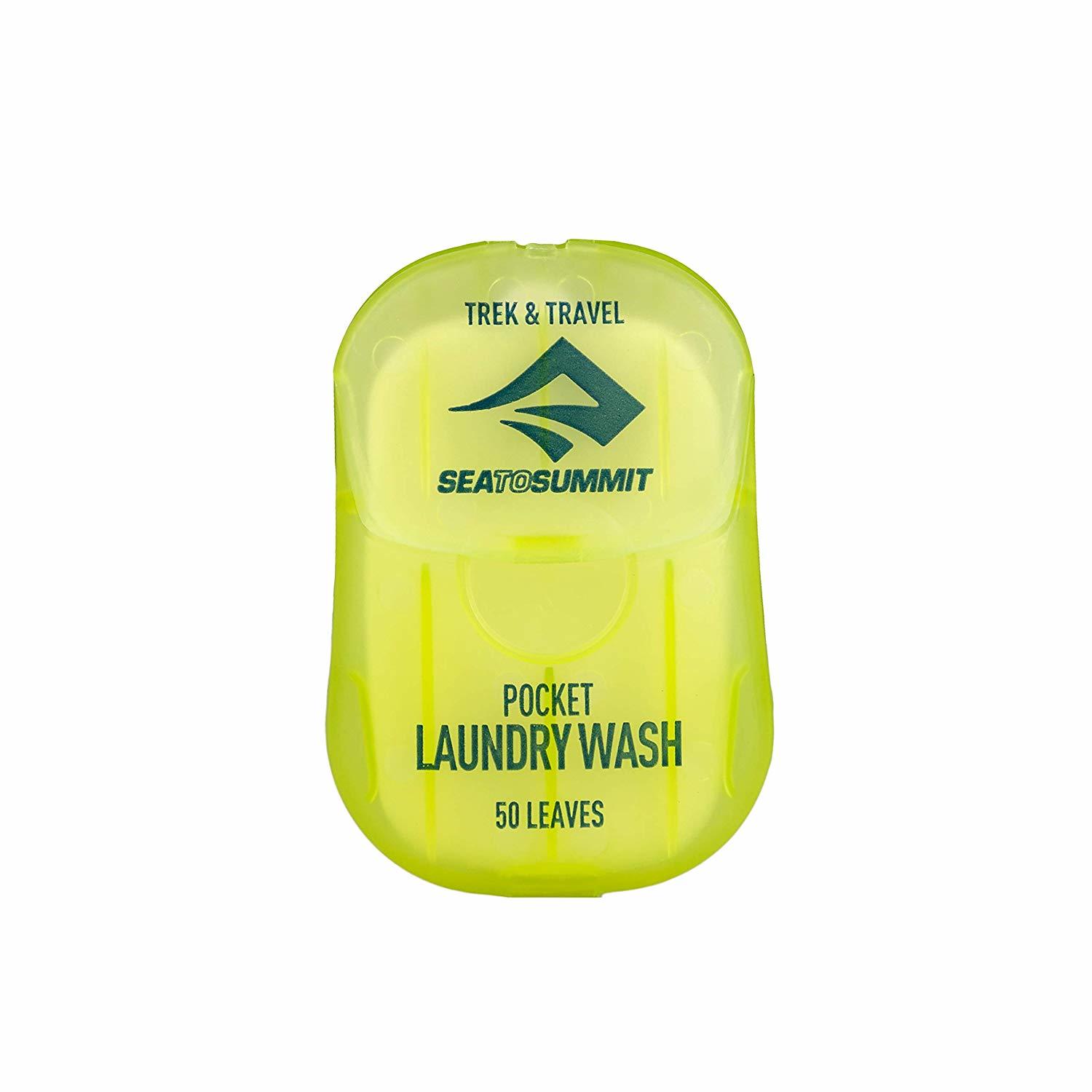 1. Sea to Summit Travel Soap: Soap can be very useful on long travels, but it's hard to carry around. It might get taken off you at the airport or leak in your backpack. This Sea to Summit Travel Soap is the perfect solution for every backpacker with a thought for hygiene. The dry soap is super handy, and it definitely won't leak (there's nothing to leak). One box contains 50 leaves of soap, making sure that you'll be clean, even on longer adventures.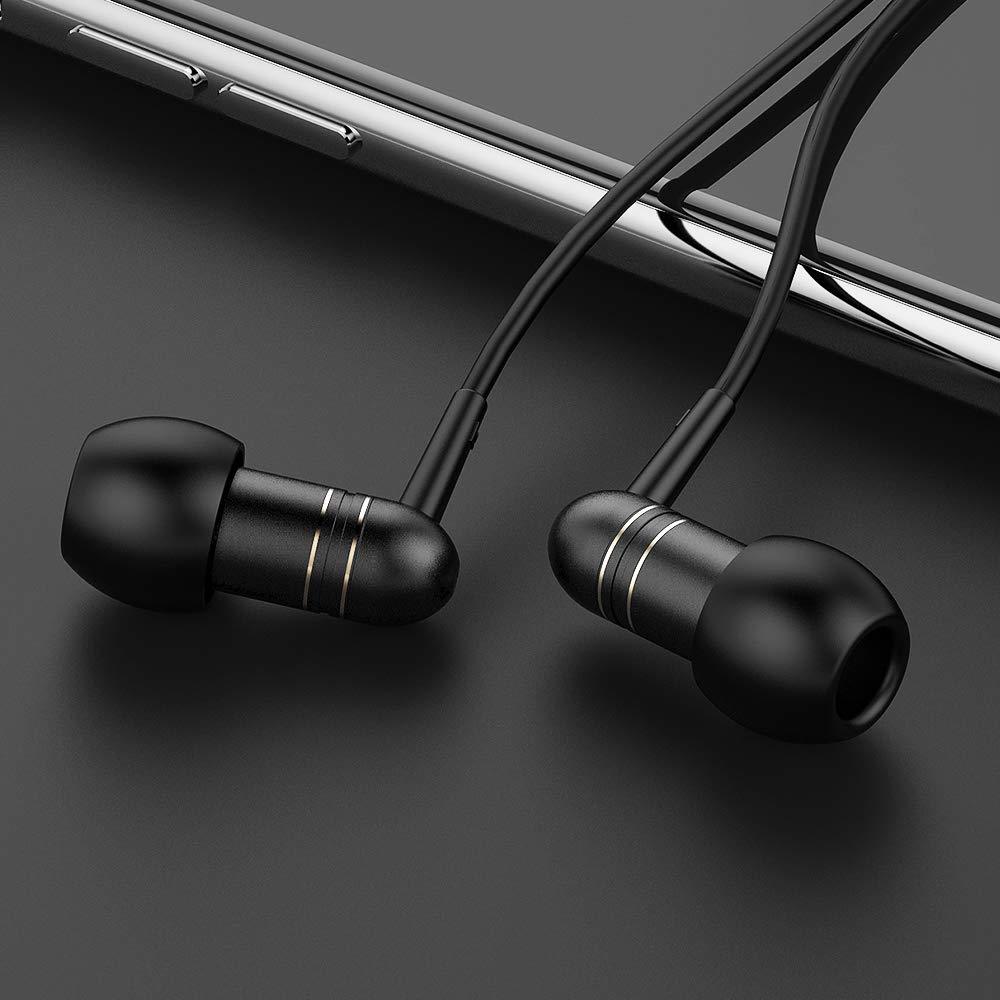 2. Noise-Cancelling Earbuds: You'll have some pretty sorry roommates – it happens from time to time. These noise-canceling earbuds help mitigate the damage. The comfortable and ergonomic design won't hurt your ears while sleeping no matter how long you keep them in. Increase the quality of your sleep by listening to some relaxing music at night or just enjoy the silence.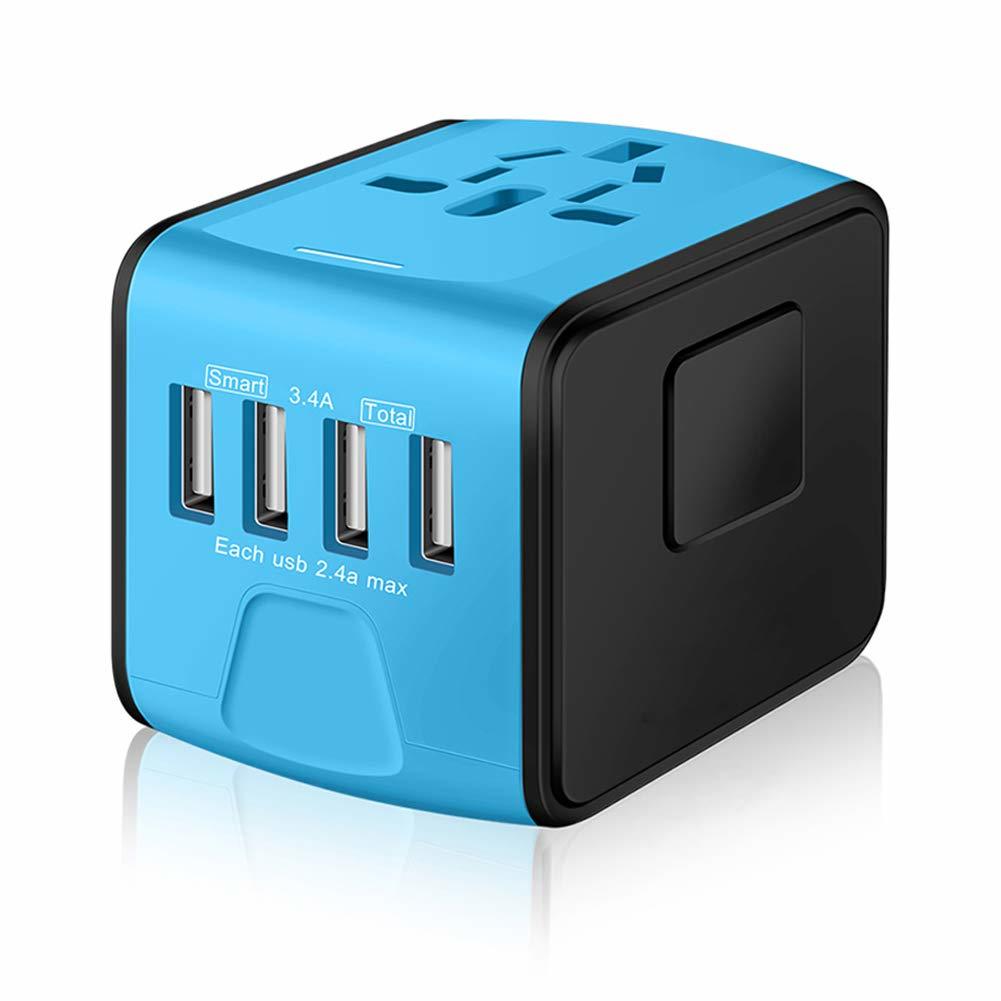 3. Universal Travel Adapter: This universal travel adapter charges your devices in (pretty much) every country – definitely a lifesaver when travelling around the world. The plug also regulates the power output depending on which device you're charging. No more fried hair dryers or electric razors!
4. Active Roots Toiletry Bag: Your toothpaste is lost in the depths of your backpack again? You won't have this problem with the Active Roots Toiletry bag. The bag is made from a durable, water-resistant material, which can be a lifesaver on long travels. Super cool bonus: for every purchase, the company donates to an environmentally-friendly charity – it's a win-win situation for everyone.
5. Power Bank: Everyone knows the mini heart attack when your phone is about to run out of power. Surviving long bus rides without charging stations can be agonizing, which is why every backpacker should have this Anker Power Bank. You can charge your phone up to 5 times, or plug in two devices simultaneously. With high-speed charging and enough power to keep you going for days, you can conquer even the biggest adventures without a problem.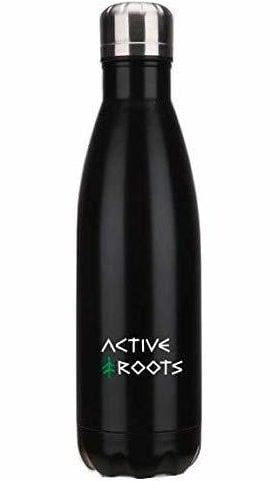 6. Active Roots Water Bottle: Hostels are increasingly meeting backpackers' demands for potable (drinkable) water. Now is better than ever to start traveling with a reusable water bottle! Aside from cutting down single-use plastic, The Active Roots stainless steel water bottle will also keep your favorite beverage hot or cold all day long and it's sized perfectly to fit an entire bottle of wine. 'Nuff said.
Why you should travel to Genoa, Italy
Genoa is not one most typical Italian itineraries but that doesn't mean it isn't a great place to visit.
Remember! There are only a handful of cheap properties, so if you are looking to book one of the best hostels in Genoa, do so quickly!
With the help of this guide, you'll be able to easily find a hostel that suits your travel style and be able to book before the other backpackers do!
And remember, if you are still having a hard time picking just one hostel, we recommend going with Abbey Hostel. It's easily one of the best hostels in Genoa.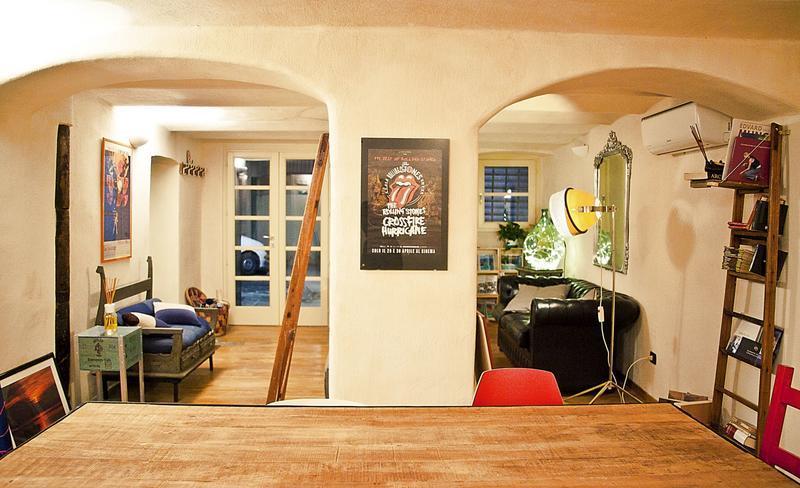 Travel Safety Tips for Genoa
And don't forget to sort your travel insurance before heading to Genoa! We've put together a roundup of the best travel insurance for backpackers – check it out here, or if you're low on time, get a quote from World Nomads, our favorite travel insurance provider.
Getting an estimate from World Nomads is simple – just click the button or image below, fill out the necessary info, and you're on your way!

More Epic Hostels in Italy and Europe
Hopefully by now you've found the perfect hostel for your upcoming trip to Genoa.
Planning an epic trip all across Italy or even Europe itself?
Don't worry – we've got you covered!
For more cool hostel guides around Europe, check out:
Over to you
By now I hope our epic guide to the best hostels in Genoa has helped you choose the perfect hostel for your adventure!
If you think we've missed anything or have any further thoughts, hit us up in the comments!
Yay for transparency! Some of the links in this post are affiliate links. This means that if you book your accommodation through the site, The Broke Backpacker will earn a small commission at no extra cost to you. Your support helps keep the site going.