Do you want a taste of the good life? Imagine how great it would be to visit Milan on your next European adventure! The northern Italian fashion capital is not only about Luis Vuitton, Dolce & Gabbana, and YSL. It is also known for its booming entertainment scene – being filled to the brim with clubs, bars, discos, experiences, and more. Milan is also a financial hub – it is home to the country's national stock exchange – and also boasts many high-end shops and restaurants.
Now, all this doesn't bode well for the question that every traveler has: Is Milan expensive? Unfortunately, Milan is considered one of the most expensive cities in Italy. As a result, many travelers might be put off visiting the city and want to choose another destination instead.
However, not all hope is lost, and if you're smart about the way you travel, Milan doesn't have to be ridiculously expensive. If you make use of the travel tips in this guide, you should be able to get away with having a pretty cost-effective Milan trip.
So, let's get down to the nitty-gritty and begin exploring the epic Italian city that is Milan, shall we?
Traveling to incredible Italy and the city of Milan is a dream for most travelers. Here below are a few cost categories covered in this guide that will help us come up with a comprehensive cost average for a 3-day trip to Milan:
An international flight
An international flight
A place to stay
How to get around
Food and booze
Things to keep you busy
It is important to note now that all the figures for the cost of a trip to Milan are estimates. Like everything in modern life, they're subject to change – and they will!
Also, all the costs are quoted in US dollars (USD). It's just easier for comparison purposes and is the most widely known currency as well.
Milan, on the other hand, being an Italian city, makes use of the euro (EUR). At the time of writing this article (February 2023), the exchange rate stood at 1 USD = 0.94 EUR.
Next up is an easy-to-read table that will help us answer that looming question: is Milan expensive?
Let's take a look!
3 Days in Milan Travel Costs
ESTIMATED EXPENSE: $400 for a return ticket
Right, now the first major cost that you're going to encounter before you can even think of traveling to Milan is your international flight. You need to first get to Milan. You will be in a comfortable place if you live in the UK or Europe. But alas, if you're coming from somewhere else in the world, prepare to spend.
Flight costs to and from Milan are highly dependent on the time of year. Summer = expensive; winter = cheaper. This is a general rule of thumb for major cities but isn't always the case – it's just a general guideline. People enjoy escaping the winters and flocking to warmer parts of the world during this time.
Skyscanner, if it isn't already, will be your new best friend. Actual besties, don't worry – you're safe! Skyscanner is a great tool to find the best deals on flights, and you can do a month-to-month comparison too! For the purpose of this guide, I have chosen four major cities to fly to and from Milan. Again, please note that these are averages and estimates – flight prices literally change by the second!
New York to Milan: 400 – 840 USD
London to Milan: 30 – 95 GBP
Sydney to Milan: 1600 – 2500 AUD
Vancouver to Milan: 1000 – 2200 CAD
These fares look a bit daunting, don't they? Well, not all hope is lost as it's possible to still score a deal on your flight. Always be on the lookout for airline specials and other third-party providers. You never know – you might just get the deal of the year! Another scenario where you can really score is when an airline makes a mistake with their fares. Error fares are more common than you think but they disappear fast! If you spot one, jump on it!
It's important to note that Milan's busiest airport is Milan Malpensa International Airport (MXP). There are two other airports that service the city – Linate (LIN) and Bergamo (BGY). Linate serves mostly flights from within Italy, while Bergamo is a hub for flights to and from the rest of Europe and the UK.
ESTIMATED EXPENSE: $43 – $143 per day
Right, now that the travel biggie is out of the way, let's focus on figuring out where to stay in Milan. Remember when I said Milan is one of the most expensive cities in Italy? Yeah, this is where it can get pricey. This is especially true when it comes to, let's say, nicer accommodation options in the city.
While the prices in Milan tend to be higher during the peak summer times, the shoulder seasons are a lot more reasonable. The same is true for wintertime. There are also a number of hip, expensive areas within the city. Places such as Centro Storico and Brera are going to hurt your pocket.
As you can see, accommodation plays a key role in determining the answer to "Is Milan expensive?" Luckily, there are a variety of accommodation types that cater to all travelers. Milan has some great hostels that are a lot more affordable. There are some epic hotels too but those unfortunately come at a high price. Airbnbs are also a great option for some privacy and saving on food costs. But, one thing at a time – let's start off with the hostels.
Hostels in Milan
Hostels are going to be the most cost-effective accommodation in any city – that's a fact. There are some amazing hostels in Italy. And Milan is no different – there are some great options for hostels in the city.
Staying in hostels, like everything in life, has its ups and downs. They are awesome places for meeting people, are always social, and are much more affordable. On the downside, they can be noisy, intrusive, and, let's face it, crusty!
Here below is my selection of the best Milan hostels that are definitely worth checking out:
Yellowsquare Milan – Conveniently located in the Porta Romana district, Yellowsquare is a superb option for nomads and travelers alike. Dorm beds start from $57.
Madama Hostel and Bistrot – Alternative and artistic, this hostel is housed in a former police station. Dorm beds start from around $55.
Meininger Milano Lambrate – This hostel is located at the Lambrate railway station, making your life that much easier to get around. With 475 beds, you'll always be able to find yourself a spot to sleep. Dorm beds start from $43.
Airbnbs in Milan
The next accommodation type we will explore is Airbnbs in Milan. They are the best option if you want some privacy and your own little space. They can also help you to save costs as you can cook at home and not eat out the entire trip.
Is Milan expensive when it comes to Airbnbs? Well, the prices differ greatly depending on the location of the apartment and the amenities offered, so choosing a place depends entirely on your budget. Airbnb is by far the easiest way to find an apartment in Milan and the website is so simple to use.
I've done some research for you and found a few gems in the city that will definitely get the nod of approval from most travelers:
Hotels in Milan
Moving on to the crème de la crème, hotels in Milan are going to be the most expensive accommodation type available in the city. Having said that, with hotels come a large list of favorable amenities. Room service, for example, is a treat. You leave in the morning with a messy room and come back to it squeaky clean.
Hotels also generally include a delicious breakfast which will save you some cash every day (even though you're paying for it). Best of all, you have your own room. Let's be honest here, nothing quite beats having your own space, especially when you're traveling.
Here's a great selection of hotels in the city that are worth considering:
Hotel Morfeo – Convenient location, breakfast included, and traditional Milanese dishes at the restaurant. Rooms from $129.
Boutique Hotel Martini 17 – One of the biggest drawcards for this hotel is its close proximity to the Lambrate Metro (1 km, to be exact). Rooms from $128.
Windsor Hotel Milano – Free mini bar, free selected tv, and a 10-minute walk to the central station. That'll do just fine! Rooms from $143.
Unique Accommodation in Milan
There are a couple of unique accommodations that I've found in Milan that are definitely not run-of-the-mill. While they are still set in conventional structures, they are unique in their own way. Let's take a look at some of the more interesting accommodations:
The Bike Garage – This unique loft apartment sleeps up to 6 guests and is housed in a former bike repair shop. It costs $281 for the entire loft.
Luxury Room in Milan Centre – Nothing says elegance quite like a grand piano in an art nouveau building. Cists $105 for a private room.
Private Room in Farm Stay – Why not escape the city and stay on a working farm? The best part – the farm-to-table breakfast in the mornings. Costs $90 for a room at the lodge.
ESTIMATED EXPENSE: $2.50 – $5 per day
Next up, you're going to need a way to get around the city, seeing as there are so many things to do in Milan. My favorite way is to explore a city on foot because you get to experience more. You can really get a feel for the city and its people. However, it's not everyone's favorite, and sometimes even I like to make use of the more convenient transport options.
The good news is that Milan has an extensive public transport network – and not only is it efficient but it's also cheap! There are also multiple modes of public transport available in Milan. The most popular options are the bus, the metro, and the historical trams. Getting around the city and the transport in Milan can be a bit tricky to navigate, but once you know how, it's a breeze.
Public transport tickets in Milan are valid for the metro, buses, and trams. A single ticket will cost just over $2, a daily just under $5, a weekly just over $12, and a monthly for about $37.
Train Travel in Milan
While intercity trains go to and from Milan, rail travel within the city is limited to the metro. The metro is by far the fastest way to get around the city, with more than 100 stops in and around Milan. The 4-line integrated metro runs from 5.30 am until 1.45 am, servicing both locals and foreigners alike.
The historical trams are the second-fastest way to get around the city. There are some 18 different lines that service both the inner and outer cities. They run on the same schedule as the metro while some run throughout the night. Some of the oldest trams date back to 1873 so you'll be traveling on a little piece of history every time you take the tram!
Bus Travel in Milan
Along with the metro, the buses service the majority of the city, with more than 80 sustainable lines. They run at the same times as the metro and the trams and are great to use together with them. The buses complement the metro so that you can navigate the city in the quickest and most efficient way possible. Some buses run at night but always make sure you've got another way home as these aren't the fastest.
Renting a Scooter or Bicycle in Milan
It's also possible to rent electric mopeds in Milan and it's as easy as signing up on an app. Prices are around $0.30 a minute and they're a fun, efficient way to get around.
The best way to grab a bicycle is through the public bike-sharing solution called BikeMi. A daily subscription is just over $2.5 for the day, with the first 30 minutes always given free. Thereafter, every 30 minutes will cost just over $0.50.
ESTIMATED EXPENSE: $20 – $120 per day
Take a minute to think about all the delicious Italian food that you can. The cuisine varies widely in the country and each region has its own specialties. Milan has some of its very own specialties including Ossobucco, minestrone Milanese, cassouela, cotoletta, and piadina.
Considering there are so many places to visit in Milan, eating out every day for all three meals is going to cost you – big time. I would recommend limiting the meals out, and if you have an Airbnb, cook at home with some local ingredients. Then again, you're in Milan for 3 days, you might just need to try all the delicious regional specialties.
For instance, you can expect to pay the following amounts for these classics:
Piadina – A kind of thin Italian flatbread ($6 – $10)
Cassouela – Pork and cabbage stew, a winter dish ($30 in a good restaurant)
Focaccia – Flat leavened, oven-baked bread ($4)
Ossobuco – Dish of braised veal shanks ($35 and up in a good restaurant)
Cotoletta – Tender veal cutlet (around $30 in a good restaurant)
Gelato – No explanation necessary, am I right? (not more than a few dollars)
Busecca – Tripe stewed with beans (around $26 in a good restaurant)
You can also go hunting for deals in Milan – Italian aperitivo (pre-meal drink) is always a winner and so are deals like two courses for $17. You can also cook a couple of meals at your accommodation if you have a kitchen. The local ingredients are fresh and delicious so why not put your chef hat on?
Where to Eat Cheaply in Milan
There are a number of options for eating cheaply in Milan. Not every meal has to be costly and you can save a buck here and there. There are also some restaurants in the city that don't cost an arm and a leg. Some of the best ways to eat cheaply in Milan are:
Supermarkets – Carrefour and Lidl will become your best friends.
Accommodation with breakfast – Try to get a place that includes breakfast – that's a saving of one meal a day!
Avoid table charge – Restaurants usually have a table charge for sitting down of around $2. Might be a better idea to grab something on the go.
Primo and secondo combo – Many restaurants have these combo deals that cost around $15 – $18. Keep an eye out for them.
Aperitivo – Find a spot that allows you to eat as much as you like. That's dinner sorted!
Bakeries – Pick up a piadina (thin Italian flatbread), focaccia, or other baked goods for a few dollars
ESTIMATED EXPENSE: $3 – $50 per day
In addition to the countless things you can tick off your Milan itinerary, the drinking and partying culture in Milan is ever-present, with every night entertainment option you can think of. From bars and restaurants to pubs, breweries, and discos, Milan has it all. While you can end up spending a pretty penny on a night out, it can also be affordable to drink in the city.
It's definitely worth going out in Milan at night – the vibe is lively and the streets buzz with people. Like most European cities, the usual suspects (alcohol-wise, of course) in Milan are cocktails, beer, and wine.
These popular beers will cost you a couple of dollars at a supermarket and probably up to $6 or $7 in a restaurant and pub: Peroni, Nastro Azzurro, and Moretti.
Milan has a few craft breweries too. These specialty beers will cost anywhere between $5 and $15 depending on the ingredients used: Pavé Birra di Quartiere, Bierfabrik Milano, and Lambiczoon. More malt and more hops mean more expensive.
Cocktails in Milan are popular, with a few originating in the city! You're likely to find the following cocktails at a bar or restaurant: Negroni, Negroni Sbagliato, Gina Rosa, and Zucca Lavorato "Secco". Now, cocktails don't come cheap because you can only really find them at clubs, pubs, bars, and restaurants. You can expect to pay $7 – $10 during the early evening hours for cocktails; later on, they become expensive and can cost anywhere between $10 and $20.
Wine is another commonly consumed alcohol in Milan. An average bottle of wine in a supermarket will cost around $8, while in restaurants you can expect to pay upwards of $15/$20.
Some of the best advice I can give you is to drink early – hit up those aperitivos! You can get some food with your drinks and the drinks are usually cheaper. Also, keep an eye out for other happy-hour deals. They're always a winner! Lastly, get some drinks from the supermarket and drink at your accommodation before heading out for the night.
ESTIMATED EXPENSE: $0 – $130 per day
Milan has it all – from culture and history to food and drinks. It all depends on what you're looking to get out of your trip. Whether you're in Milan for a weekend or for several days, you can always tap into the cultural side of the city and immerse yourself in its history. But you can also party it up, shop up a storm, and quite literally, blow cash!
Now, with most things in Europe, attractions cost money. Whether you want to go to the cathedral or on a guided tour of da Vinci's finest work, The Last Supper, you're going to have to fork out some cash.
There are some ways to save on these attractions, though. Some tips include:
Combo tickets are your friend – You can save some cash with a combination ticket that grants you access to multiple activities. Bonus – you often get to skip the queue!
Explore the free attractions – There are free attractions like the Monumental Museum, the Sistine Chapel of Milan, and the city parks.
Free days – Museums are free on Tuesdays and Sundays – take advantage of this!
While I've done my absolute best to give you the most comprehensive list of expenses, this is travel. That means that there are always going to be unforeseen expenses that creep up and bite you in the behind. It's just the nature of the game, and you can either cry about it or take it in your stride.
You might want to take that extra day trip from Milan, buy your loved one a souvenir, or you might want to buy that book you saw in an antique bookstore. Your bag might be overweight (this is the most common expense that isn't expected) or you might need to pay to leave your bag somewhere for the day.
I always recommend setting aside a bit of extra cash as a buffer in case you run into some unforeseen expenses. This will help to soften the blow. As I always say, if you fail to plan, you plan to fail. Don't become another statistic. A fair figure is to set aside about 10% extra of the total expected expenditure as your buffer. This should take care of any issues you might run into.
Tipping in Milan
Tipping in Milan is a nice gesture in restaurants if the service and experience have been amazing. A tip of between 10% and 15% will more than suffice for such a meal. It is common practice at smaller side cafes and restaurants to simply leave the change left over from your bill. That could amount to a few dollars but is more than sufficient, as it is more of a gesture of thanks than the norm.
In general, tipping is neither mandatory nor is it expected – it is simply an indicator that you had a wonderful time. While tips are not expected, they are certainly appreciated.
Get Travel Insurance for Milan
Hello travel insurance, my old friend. While traveling is by and large very safe in Italy and Milan, many travelers like to take the risk and not opt for travel insurance. I personally believe that that is the worst travel decision you can make. Travel insurance has saved many people's bacon many times in the past. For a marginal fee, you can protect yourself in the event of things going wrong. And, yes, things can and will go wrong – it's the nature of the game with regard to travel.
There are great travel insurance companies on the market today and signing up for them has never been easier. Why take the risk when you can cover yourself for almost all unforeseen scenarios? The likes of HeyMondo, SafetyWing, and Passport Card have your back. Be like Nike and Just Do It!
World Nomads' mission is to support and encourage travellers to explore their boundaries. They offer simple & flexible travel insurance, and safety advice to help you travel confidently.
They've been doing it since 2002 – protecting, connecting, and inspiring independent travellers just like you.
Get a quote below or read our in-depth review!
World Nomads provides travel insurance for travelers in over 100 countries. As an affiliate, we receive a fee when you get a quote from World Nomads using this link. We do not represent World Nomads. This is information only and not a recommendation to buy travel insurance.
Now, you might be thinking to yourself that Milan is quite costly. You are right, to an extent. But, not all is lost. There are some ways that you can save money when traveling to this northern Italian city.
You can obviously live a crusty, budget backpacker lifestyle and it's not going to cost you too much. But there's a nice balance between comfort and cost that you're going to want to achieve.
Here are some of the best ways to save money in Milan:
Find those free sights – As I mentioned before, there are many sights that won't cost you. Identify them and take advantage of them!
Get your student discount – You don't have to remind students twice. A student deal will normally knock a few dollars off the price. Every dollar counts!
Find the stuzzichini – Stuzzichini are free snacks you get when you order a drink in the evenings at certain times. Yes, there is such a thing!
Hunt the aperitivo – Aperitivo is your one-way ticket to a free (almost) dinner. Try to find the ones that let you have as many plates as you want. Winning!
Get your seniors discount – If you're an older traveler (who says travel has an age restriction), then you could benefit from seniors' discounts.
Have a water bottle: Don't waste money on plastic bottled water; carry your own and refill it in the fountains and the tap. If you're worried about potable water, get a filtered bottle, like the GRAYL, which filters out 99% of viruses and bacteria.
Earn money while you travel: Teaching English while traveling is a great way to make ends meet! If you find a sweet gig, you may even end up living in Milan.
Become a volunteer with Worldpackers: Give back to the local community and, in exchange, you're room and board will often be covered. It's not always free, but it's still a cheap way to travel in Milan.
Right, that now brings us to the end (sad-face emoji) of the guide. Are you still asking the question: Is Milan expensive? Well, let's sum it up.
I think that Milan can be expensive but it doesn't have to be expensive. As a fellow world traveler, it has been my mission to explore far and wide in the most cost-effective way possible. I'm no trust-fund baby and all my funds come from hard-earned summer jobs. For that reason, I'm always on the search to save a buck here and there. Not to compromise on my experiences by any means, but just to reduce my travel costs.
You too can reduce your travel costs by using this guide. Remember, there are ways to limit your daily spending. Choose to walk around and tour the free sights. Go to those museums on the free days. Take advantage of those discounts. And book things in advance – they'll help you save big time!
With that, I think that a fair daily budget for Milan is about $180 – $360 for a 3-day trip. You shouldn't have to live too much like a crusty backpacker and enjoy what the city has to offer.
For now, do that research, book that flight, pack your bags for Italy, and go explore – your time on this floating mass is decreasing by the second!
---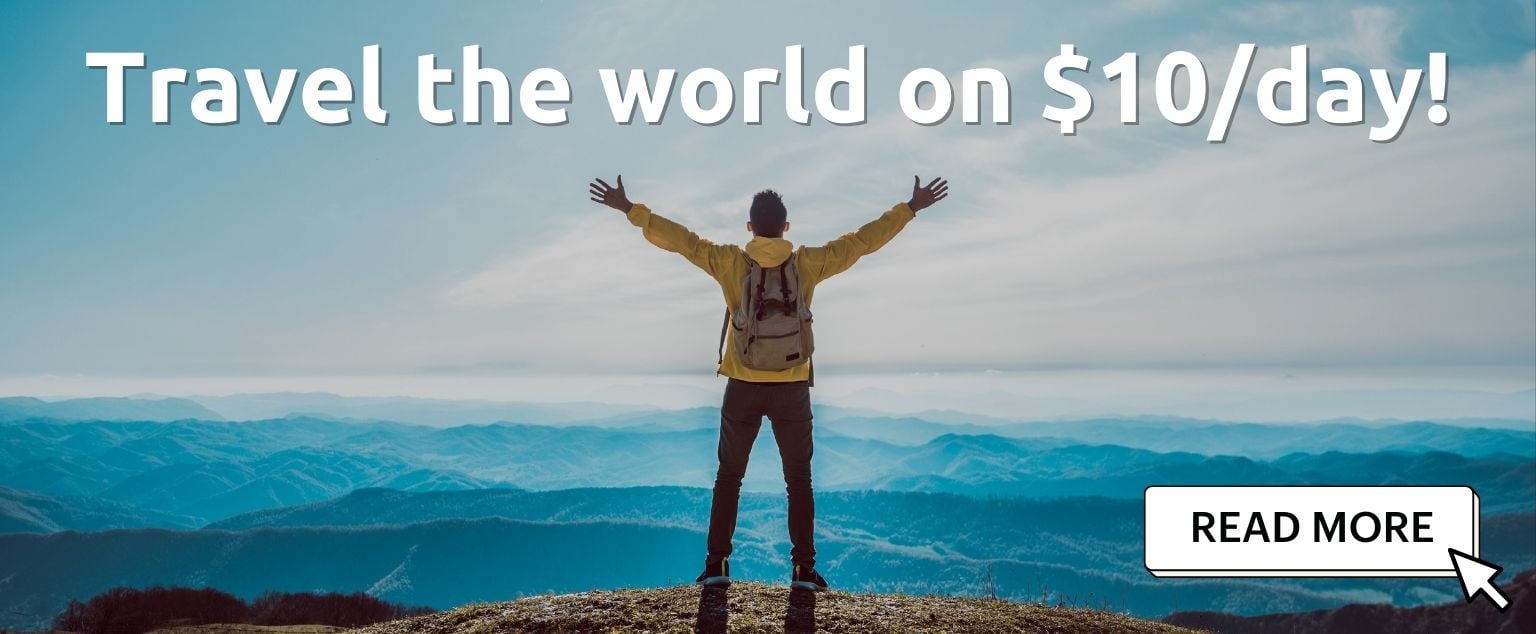 And for transparency's sake, please know that some of the links in our content are affiliate links. That means that if you book your accommodation, buy your gear, or sort your insurance through our link, we earn a small commission (at no extra cost to you). That said, we only link to the gear we trust and never recommend services we don't believe are up to scratch. Again, thank you!