This Milan itinerary will help you plan a memorable visit to Italy. This ancient, charming city will capture your heart as well as your imagination.
Milan is the European capital of fashion, and it is known for its imposing architecture, rich history, and religious attractions. However, there are many other aspects of this northern Italian city that draw in visitors from around the world each year!
From its mouth-watering cuisine to its picturesque street corners and its vintage boutiques, there are many unique facets to this city. Whether you're trying to decide what to do in Milan for three days or staying a month, this itinerary will make sure you hit all of the city's highlights. Explore the best of Milan's celebrated art, history, and fashion with this Milan itinerary!

Unlock Our GREATEST Travel Secrets!
Sign up for our newsletter and get the best travel tips delivered right to your inbox.
Best Time To Visit Milan
Milan has a humid subtropical climate. It has four distinct seasons with a large range in temperature fluctuation due to its location inland from the coast. If you're planning a trip to Milan, here's a quick look at the different seasons!
The summer months (June – August) produce the warmest temperatures. If you're looking for higher temperatures and sunshine, this is the best time to travel to Milan.
Heading into Fall (September – November) the summer heat retreats and the city is much more enjoyable in terms of temperature and humidity. This is Milan's wettest season of the year.
Milan can get quite cold and foggy during the winter months (December – February). Sunshine levels drop to two hours per day, but with it, rainfall also lessens!
Springtime (March – May) in Milan produces mild temperatures. Rainfall is common, especially in April. The daytime temperatures start to climb up, but at night the air cools down again and can still get pretty chilly. If you're trying to decide when to visit Milan, this is a great time!
| | Average Temperature | Chance of Rain | Crowds | Overall Grade |
| --- | --- | --- | --- | --- |
| January | 3°C / 37 °F | Low | Calm | 😐 |
| February | 6°C / 43°F | Low | Calm | 😐 |
| March | 10°C / 50°F | Average | Medium | 🙂 |
| April | 13°C / 55°F | High | Medium | 🙂 |
| May | 19°C / 66°F | Average | Busy | 😀 |
| June | 23°C / 73°F | Average | Busy | 😀 |
| July | 25°C / 77°F | High | Busy | 😀 |
| August | 25 °C / 77°F | Average | Busy | 😀 |
| September | 20°C / 68°F | High | Medium | 🙂 |
| October | 15 °C / 59°F | High | Medium | 🙂 |
| November | 9 °C / 48°F | High | Medium | 😐 |
| December | 4°C / 39°F | Average | Calm | 😐 |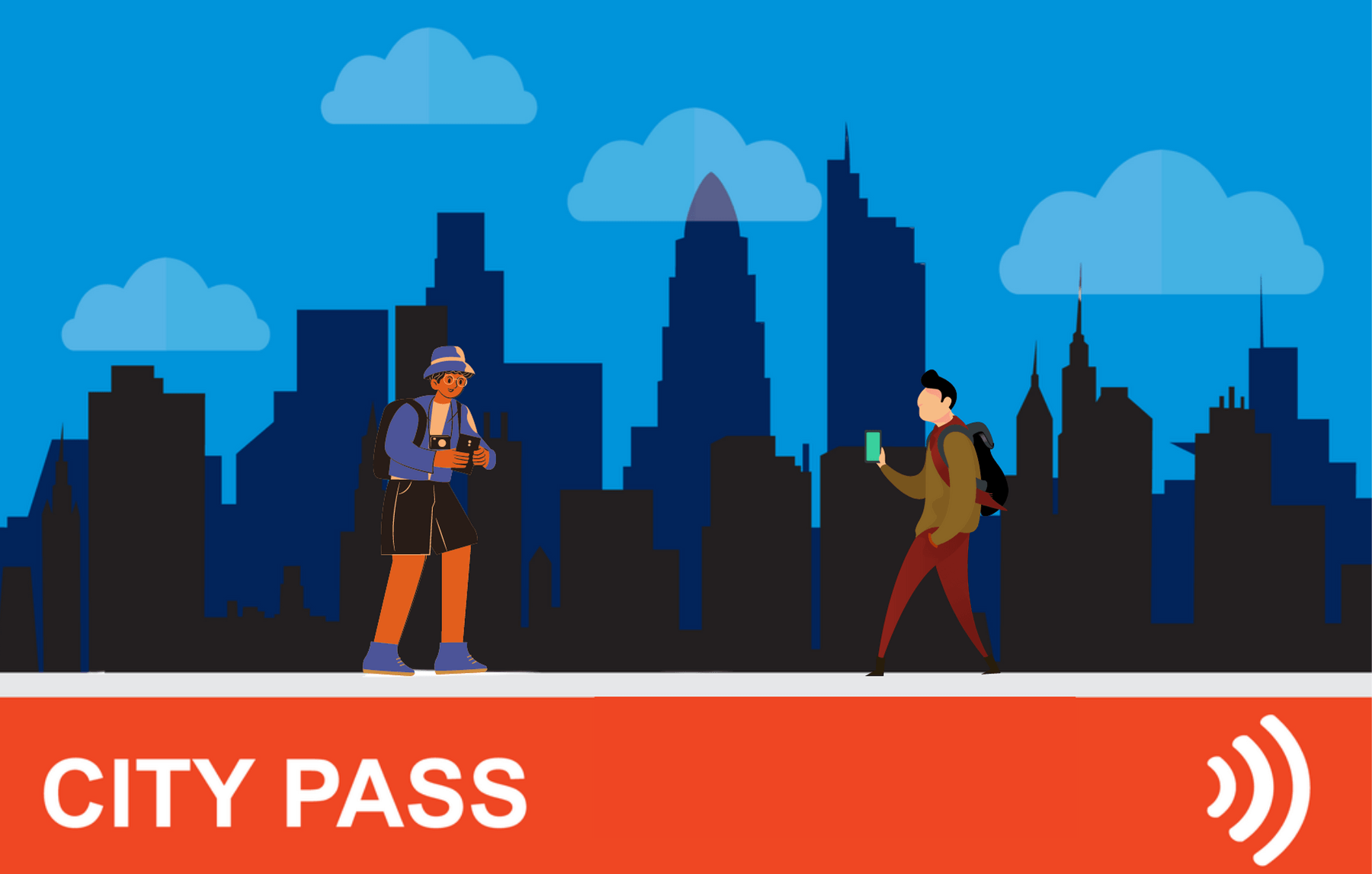 Travelling to Milan? Then plan yo' trip the smart way!
With a Milan City Pass, you can experience the best of Milan at the CHEAPEST prices. Discounts, attractions, tickets, and even public transport are all standards in any good city pass – be sure invest now and save them $$$ when you arrive!
Buy Your Pass NOW!
Where To Stay In Milan
Whether you're spending one day in expensive Milan or staying far beyond a day trip, you're going to want to stay in a location that will make your visit as convenient as possible. This sprawling city is full of culturally rich neighborhoods, and there are plenty of great areas to stay in Milan!
The Centro Storico Neighborhood of Milan contains the city's historic center. This is where you'll find Milan's main attractions, including the Duomo Cathedral, La Scala Opera House, and the city's main Piazza.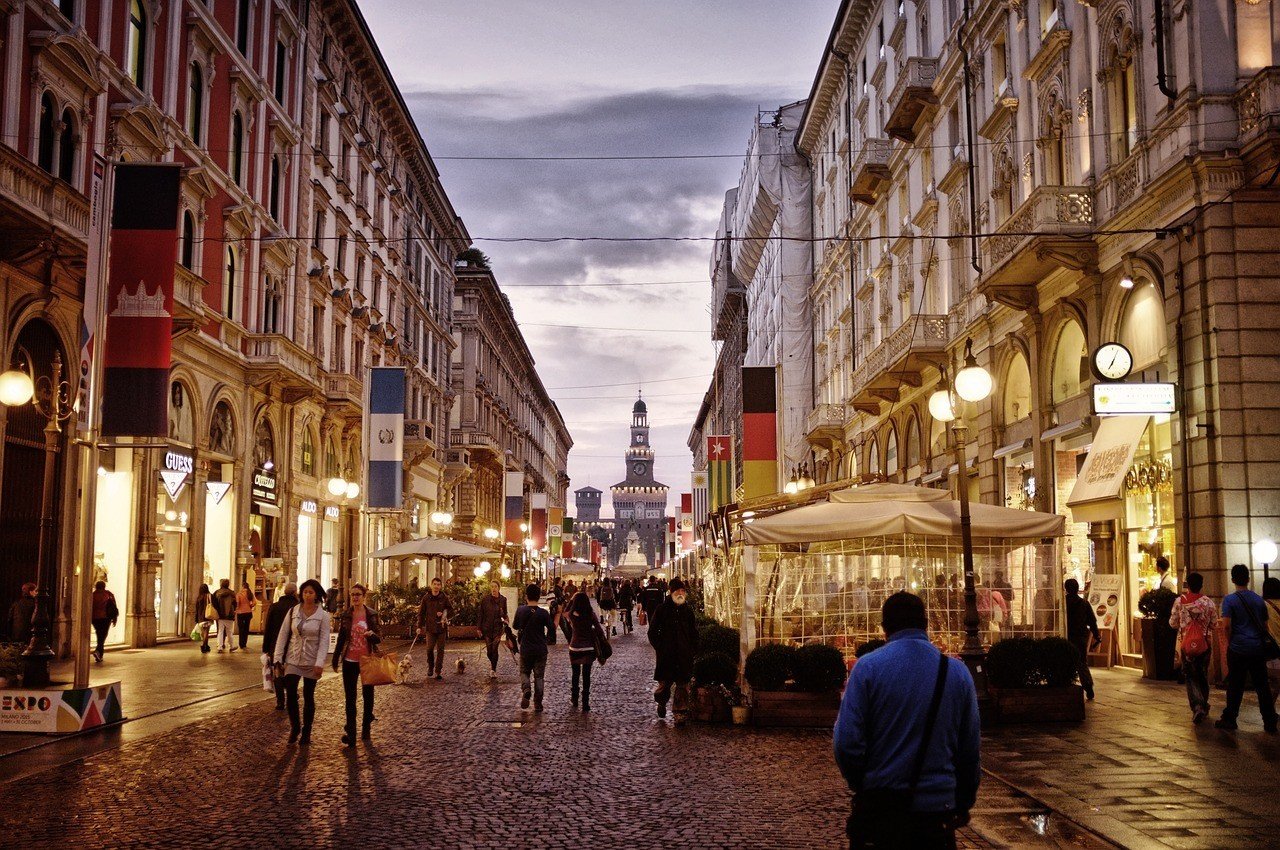 This lively neighborhood is the best place to stay in Milan for first-time visitors, or people seeing Milan in a day or two. It is close to many of the city's highlights and a wide range of restaurants, cafes, and museums.
Porta Romana is located just outside Milan's city center. If you're looking to escape the more touristy areas of the city, this is a great location to stay. This classy residential quarter is full of restaurants, chic boutiques, and cafes.
This area of the city is also less expensive, so if you're on a budget, this is a great option! It also happens to have one of Milan's only thermal baths; the perfect attraction on a warm sunny day!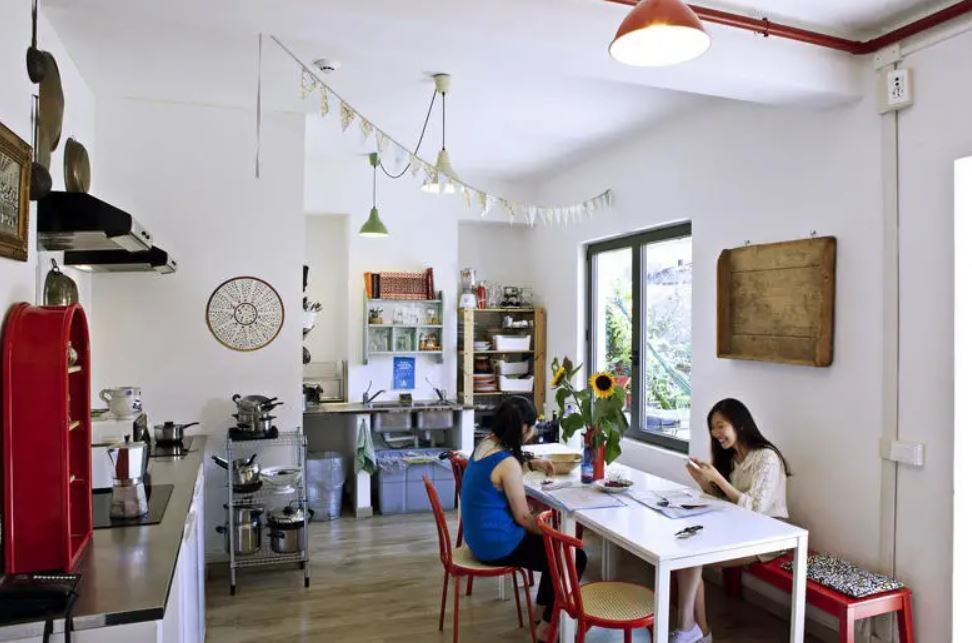 Ostello Bello has all the components to make your stay in Milan as enjoyable as possible. From a free welcoming drink upon arrival to complimentary breakfast and dinner every day, this hostel has a lot of perks!
Ideally located in the city center, you're just a short walk from all the city's main historical attractions!
If you prefer to stay in hostels, there are plenty of options in our guide to hostels in Milan.
Modern and minimalist, this one-bedroom flat is located in the heart of Milan. Less than a one-minute walk to the Piazza and Duomo di Milano, you won't find a better Airbnb in Milan. Enjoy a well-equipped kitchen and space for four people in this charming, safe and comfortable Italian flat.
Is this amazing Milan Airbnb booked for your dates? We've got your back with our Best Airbnbs in Milan guide!
Best Budget Hotel in Milan – Hotel Aurelia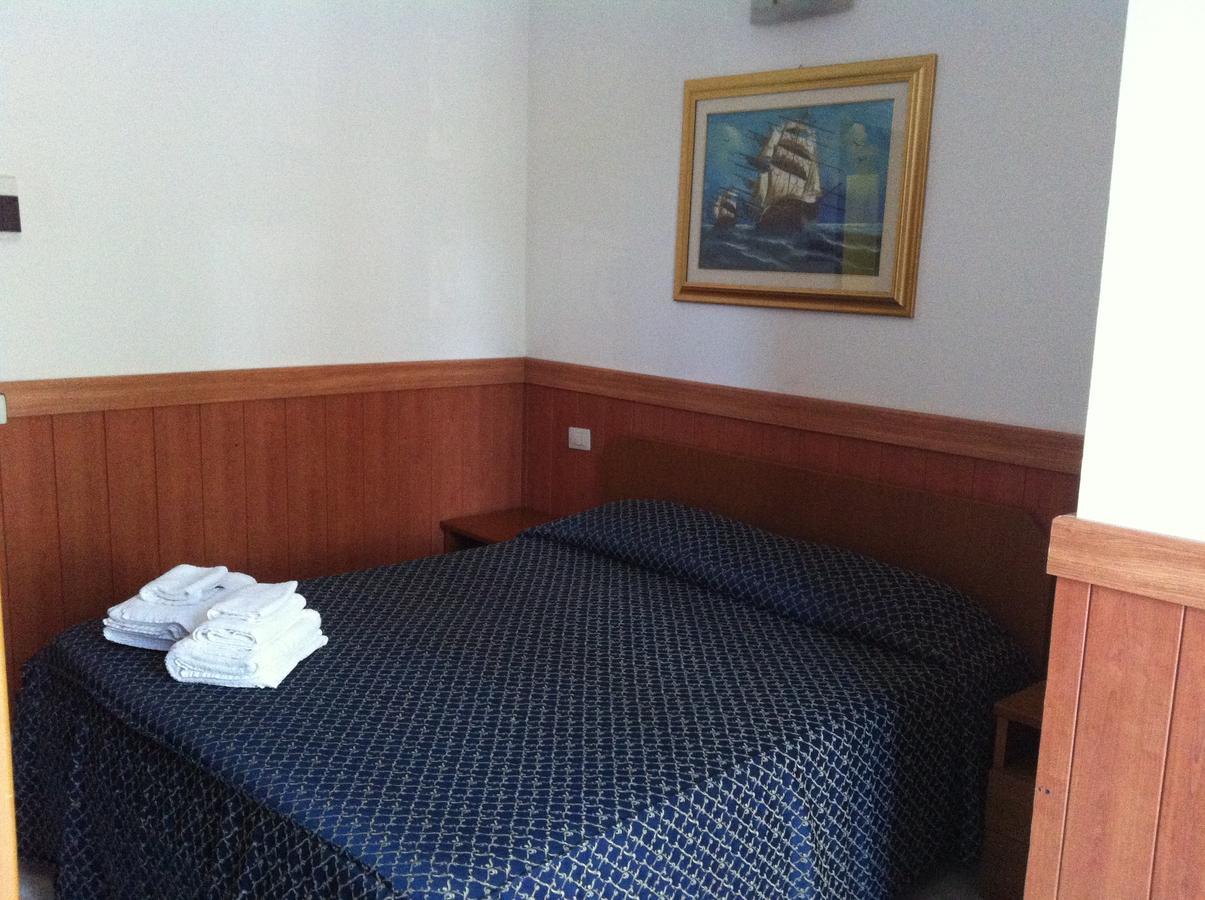 Hotel Aurelia is a great option for budget travelers. All rooms have air conditioning, a flat-screen TV, and a private bathroom with free toiletries.
This hotel is conveniently located within walking distance to the metro station, which will take you anywhere you want to go in the city!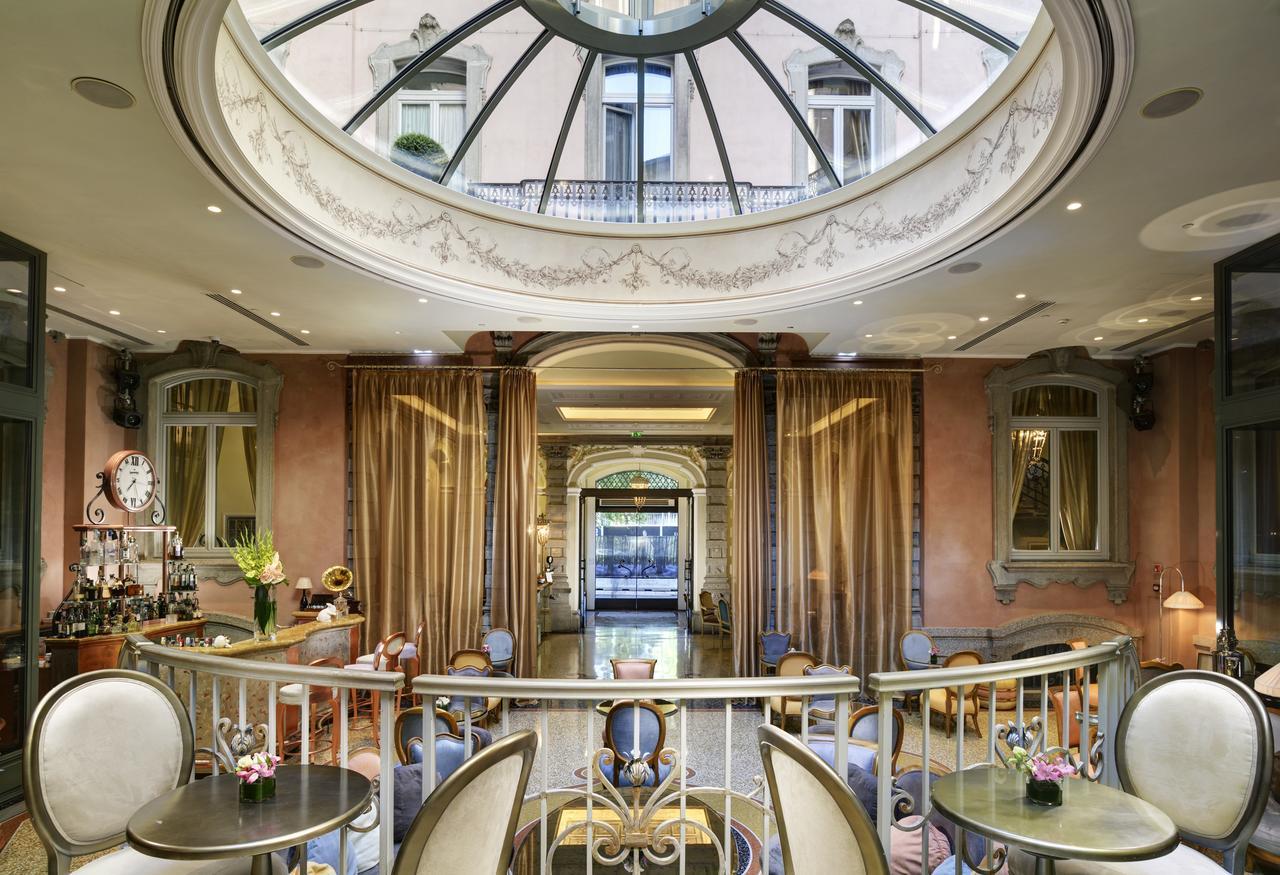 Located in Milan's historic center, Château Monfort- Relais & Châteaux is one of the most lavish hotels in Milan. Guests will enjoy a spacious room, LCD TV, a high-tech fitness center, and more!
The rooms are themed after different fairy tales and nursery rhymes. This hotel will make your trip to Milan as luxurious as possible!
Milan Itinerary
Whether you're spending two days in Milan or more, you're going to need to figure out how to get around. Luckily, this city has a few transportation options to choose from, and they're all easy to use, affordable, and convenient!
Azienda Trasporti Milanesi (ATM) services Milan's public transport system. It is made up of the metro, tram, and bus systems. Tickets can be purchased from several locations including ATM points, ticket machines inside the metro stations, and at tobacconists.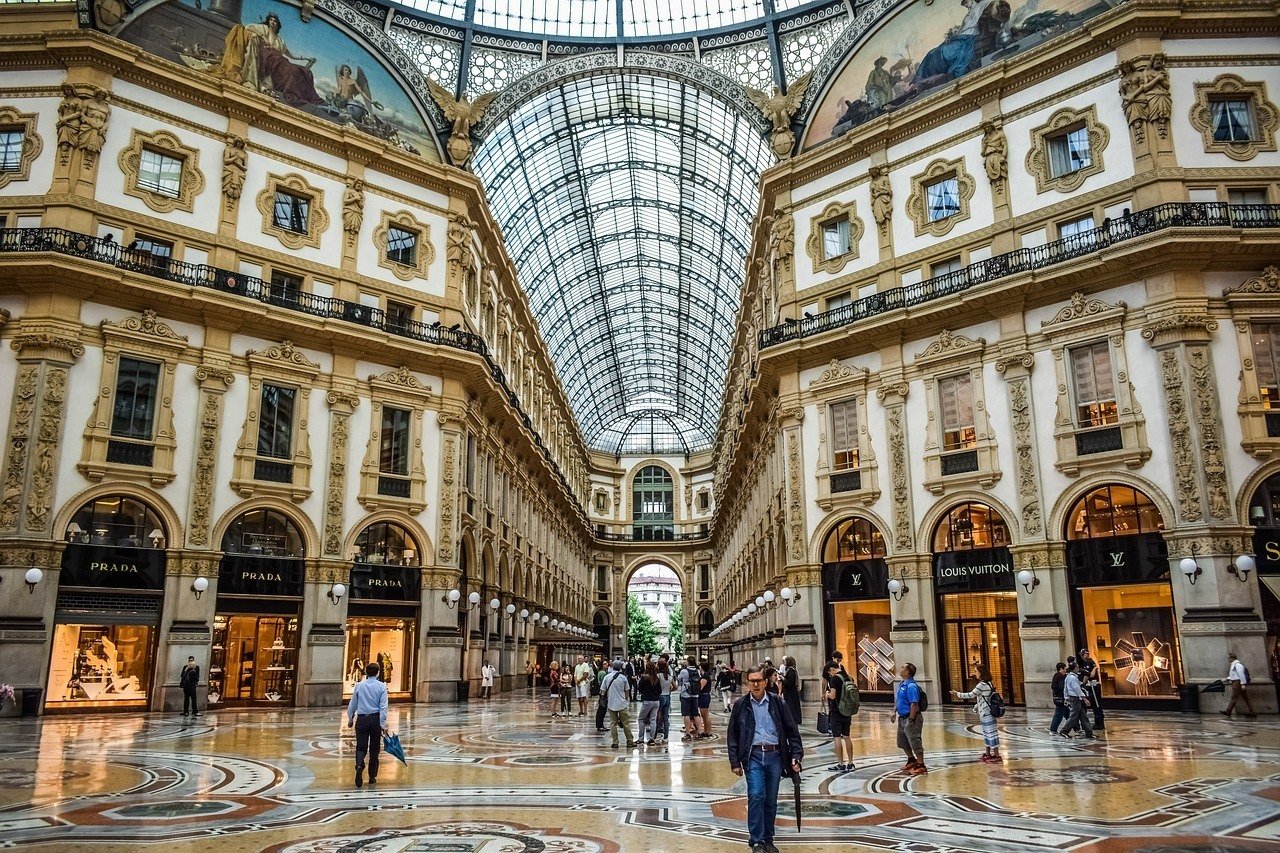 The metro is the fastest way to get around. This underground system consists of four lines, easily identified by different numbers and colors. The metro runs every day from 6:00 am until 12:30 am. Milan's tram and bus systems run above the city and are also easy to use and navigate.
Another option for transportation is to rent a bike and travel around the city on wheels! Milan is mostly flat, making bike sharing an enjoyable and practical option for transportation. Bike pickups are available across Milan and can be rented via the BikeMI app.
Milan is a very walkable city. The historical center of Milan is entirely walkable on foot, as most of the main attractions are in close proximity to one another.
Day 1 Itinerary in Milan
The Duomo Cathedral | Piazza Mercanti | The Royal Palace of Milan | Galleria Vittorio Emanuele II | Teatro Alla Scala| Pinacoteca di Brera | Monumental Cemetery
Spend day one of your Milan trip itinerary checking out some of the city's most iconic and historic locations!
Day 1 / Stop 1 – The Duomo Cathedral
Why it's awesome: The Duomo Catholic is the second largest cathedral in the world. It took nearly six centuries to complete and is characterized by a dazzling white facade and statues of saints and gargoyles.
Cost: Free!
Food recommendations: Risoelatte is a small, quiet and authentic Italian restaurant. Head here for delicious home-made Italian food and a truly local feel.
Discover the iconic Duomo Cathedral; the perfect way to start your itinerary for Milan! Learn the fascinating history and take in the beauty of this impressive gothic-style cathedral.
The Duomo is one of the world's largest churches. This impressive Cathedral is represented by stunning gothic-style architecture and fascinating history. The construction of the church started in 1386 and finished in 1965.
Admire countless paintings, intricate statues, and beautifully stained glass windows! See the Saint Bartholomew Statue, carved with marble in 1562; this is one of the most well-known statues inside the Cathedral.
Explore the Duomo's roof-top terrace for spectacular views of the city! Admire the city of Milan from above as you take in the breathtaking skyline!
The roof consists of a system of terraces, connected by walkways and stairs. Although general admission into the Duomo Cathedral is free, a small admission fee is required to visit the roof. It is quite a steep walk up the stairs, so know your limits before heading to the top.
No Milan itinerary would be complete without a stop at the Duomo cathedral, the magnificent symbol of Milan!
Day 1 / Stop 2 – Piazza Mercanti
Why it's awesome: Piazza Mercanti is a charming public square in Milan located very close to the Duomo Cathedral
Cost: Free!
Food recommendations: Peck is a great market featuring fine Italian goods such as cheeses, meats, wines, and produce. There are also prepared items such as pasta and desserts.
The Piazza Mercanti is one of the most historic and picturesque squares in Milan. This piazza houses four main medieval buildings of Milan. It has a very historic and beautiful architecture with a number of statues and monuments!
During the Middle Ages, the plaza served as the commercial and governmental center. Today, it is a charming historic area of the city and one of the most unique Milan points of interest! It still possesses a medieval atmosphere and several of the buildings are open for guests to visit. There are also quaint Italian shops and restaurants and is considerably less busy than the nearby Duomo square.
Day 1 / Stop 3 – The Royal Palace of Milan
Why it's awesome: This imposing palace showcases a wide variety of changing art and exhibits.
Cost: USD $16.00
Food recommendations: Head to Signorvino for Italian wine and tasty finger-foods. They have prices to suit all budgets and wine to suit all palettes.
The Royal Palace of Milan was the seat of Milan's government for centuries. Today it is a cultural center and is used to house changing expositions and exhibitions! With its large open interior, wide staircase, and sophisticated furnishings, the Royal Palace is a grandiose and iconic Milan attraction.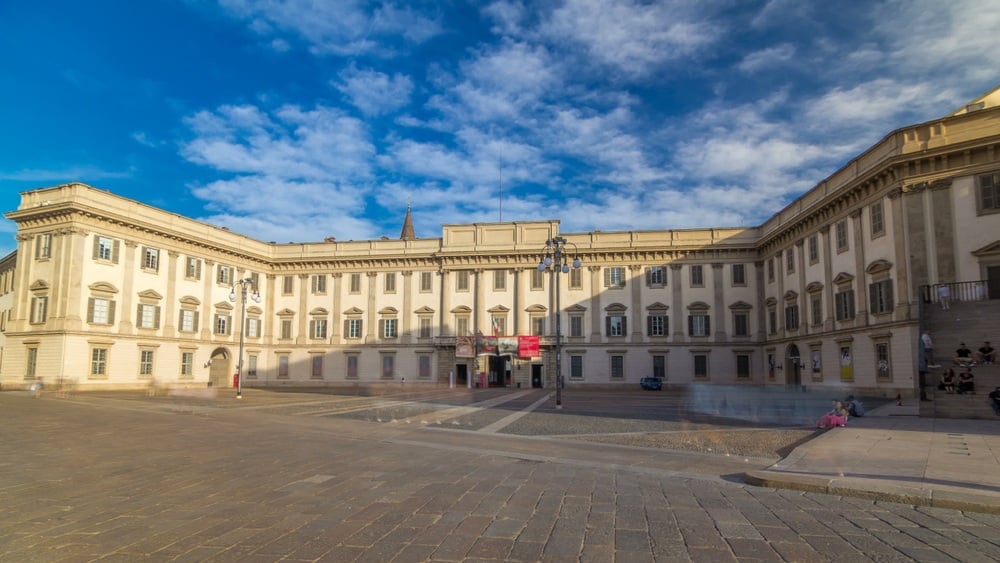 More than 1,500 modern and historic pieces of art and collections are on display annually. The Palace suffered heavy damage during WWII bombings, but restoration projects have renewed it to its former splendor. It is a symbol of Milan and an amazing piece of history!
Day 1 / Stop 4 – Galleria Vittorio Emanuele II
Why it's awesome: This stylish shopping center personifies glitz and glam. It houses high-end boutiques and restaurants.
Cost: Free!
Food recommendations: For a lovely fine-dining experience head to the Galleria Restaurant, located in the Galleria Vittorio Emanuele. The staff are very accommodating and the food is excellent, as is the wine!
The Galleria Vittorio Emanuele II is Italy's oldest active shopping mall and an iconic Milan landmark. This four-story double arcade is located in the center of town. It was built between 1865 and 1867 and is famous for being home to some of the oldest shops and restaurants in Milan!
This large complex specializes in high-end retail. You can shop from a selection of luxury retail stores selling jewelry, books, paints, and haute couture. You'll also find restaurants, cafes, bars, and a hotel.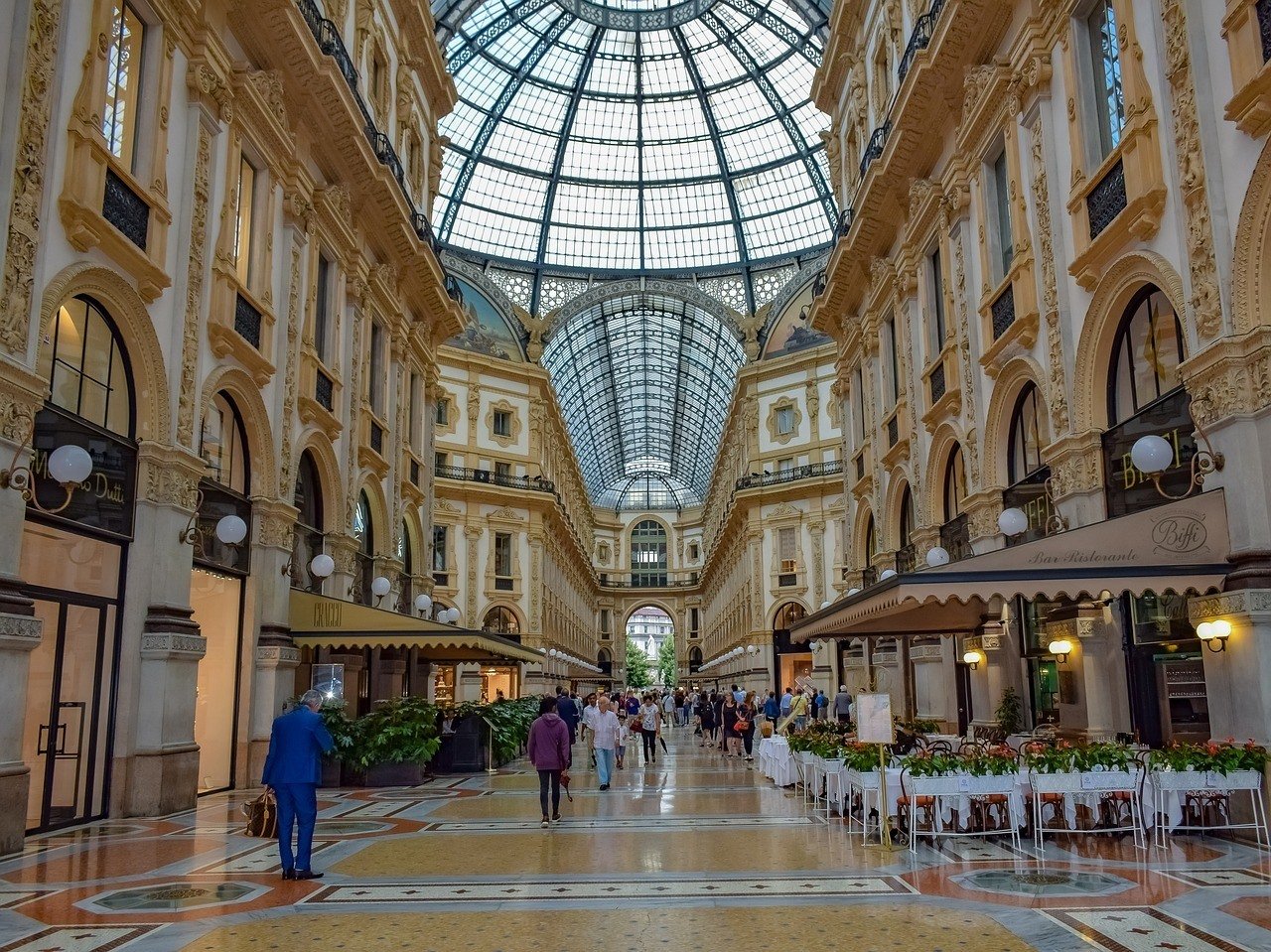 Every corner reflects luxury. From the large iron-glass roof to the stunning architecture that makes up the building! Visitors can pay a small fee to explore the rooftop of the Galleria, a unique experience that provides stunning views of Milan in every direction.
Even if only for window shopping, a trip to the Galleria Vittorio Emanuele II will make for a memorable experience. Sit at a cafe with a cappuccino and savor the atmosphere of this Milan attraction.
Day 1 / Stop 5 – Teatro Alla Scala
Why it's awesome: The Teatro Alla Scala is a world-famous opera house!
Cost: USD $30.00 – USD $280.00
Food recommendation: Lunini is the perfect place to go for a quick bite to eat. They specialize in panzerotti, delicious pizza-dough parcels stuffed with your favorite pizza ingredients.
Experience Milan's renowned performing arts culture with a trip to the Teatro Alla Scala! This world famous opera house has been a focal point of Milan since its construction in 1778. A rich history has been woven into its interior over the centuries. Many of Europe's greatest opera artists and talented performers from around the world have appeared at La Scala!
From opera performances to the ballet to the orchestra, every performance given here is guaranteed to be world-class. The acoustics are amazing, the stage is impressive, and the performances offered are plentiful! If you don't have time to see a show, you can still drop by and purchase a ticket to tour the theatre and museum. You don't have to be an opera fan to appreciate the magnificence of this building!
Insider Tip: Make sure to visit the attached Teatrale Alla Scala Museum to see costumes, portraits, and musical instruments from the famed La Scala opera house!.
Day 1 / Stop 6 – Pinacoteca di Brera
Why it's awesome: This famous Milan art gallery houses some of the greatest masterpieces of art from the 13th to the 20th century!
Cost: USD $13.50
Food recommendation: Nabucco has a large menu spanning Italian and Mediterranean cuisine. Outdoor seating is available and they are child-friendly.
Discover the development of art throughout the centuries at this iconic Milan art gallery. The Pinacoteca di Brera houses masterpieces from around the world. The building itself dates back to the late Baroque period and was built on the remains of a 14th-century monastery!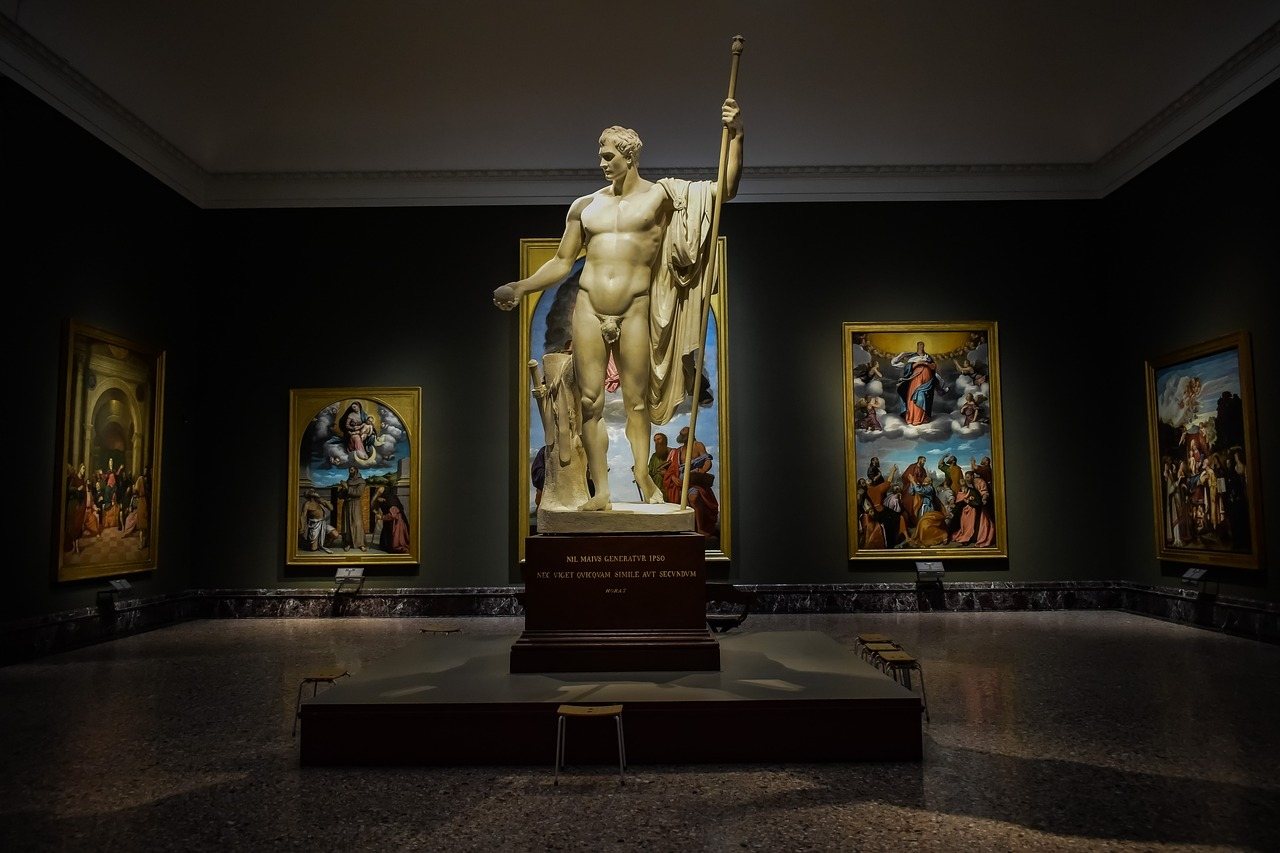 The rooms are organized in a calm and thoughtful way which allows you to stop and reflect on each piece of art! Audio guides are available to rent (for a small fee) and will help you better understand and appreciate the art you are viewing.
The richness of colors and detail in even the oldest paintings are truly amazing. There is a freely exposed restoration room where guests are invited to watch art restorations in progress! There is also a courtyard and garden inside the gallery complex where guests can relax and view some of the museum's statues. This is one of the must-see Milan attractions for anyone who appreciates art!
Day 1 / Stop 7 – Monumental Cemetery
Why it's awesome: Monumental cemetery is noted for its artistically detailed architecture; a rarity at most cemeteries.
Cost: Free!
Food recommendations: Pescaria Milano is a must for sea-food fans! Fresh ingredients and large portions of food make this the perfect place to stop for a meal.
When trying to decide on places to visit in Milan, you might not think that a cemetery would be on the list. However, the Monumental cemetery stands out among typical cemeteries. Its art, sculptures, and design is truly breath-taking!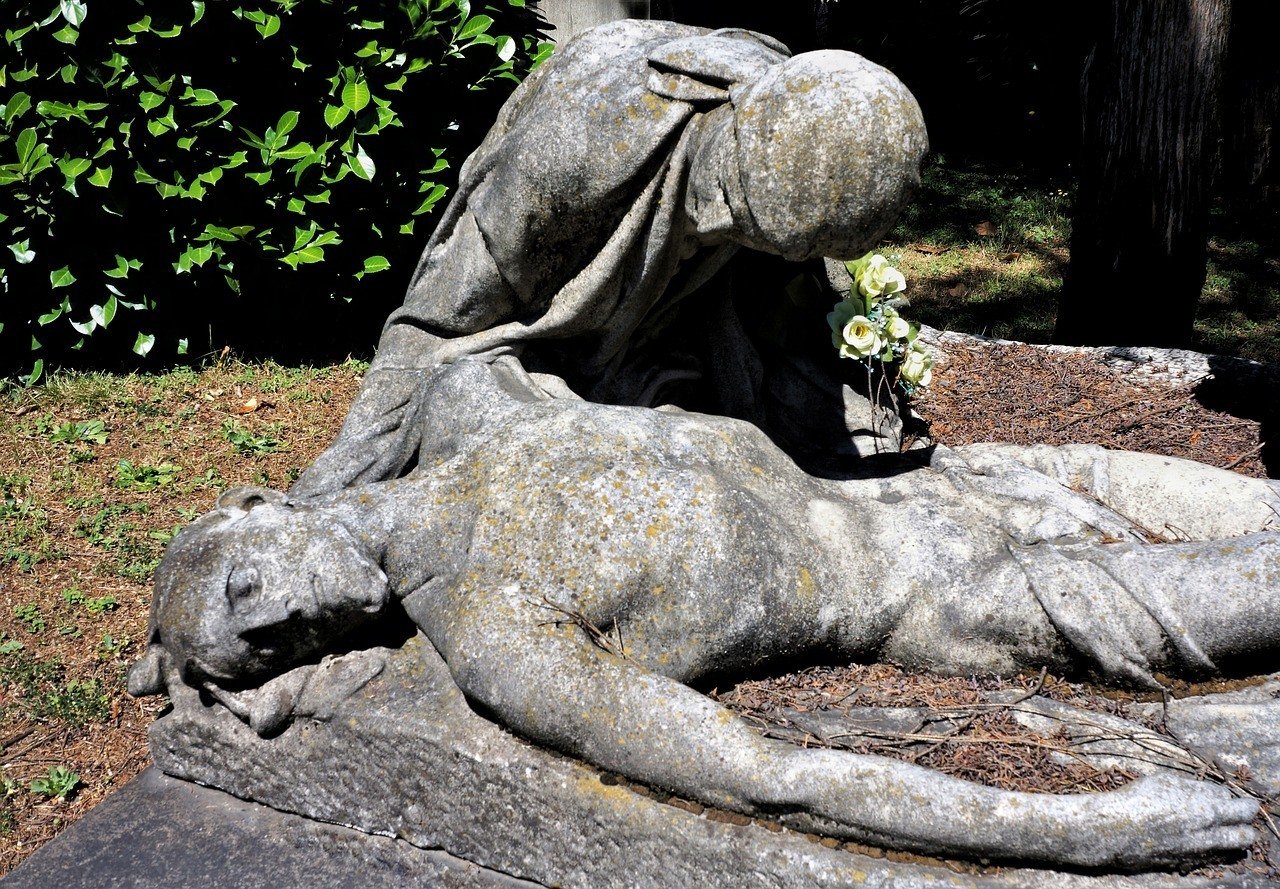 It has an abundance of tombs and monuments, which are all stunning works of art. Some of the most important Italian figures are buried here. You'll feel more like you're walking around an outside museum than a cemetery!
Perfect for a slow walk on a nice-weathered day. The architecture is breath-taking and the atmosphere is calm and peaceful. This is one of the most unique Milan landmarks!
Small Pack Problems? 😉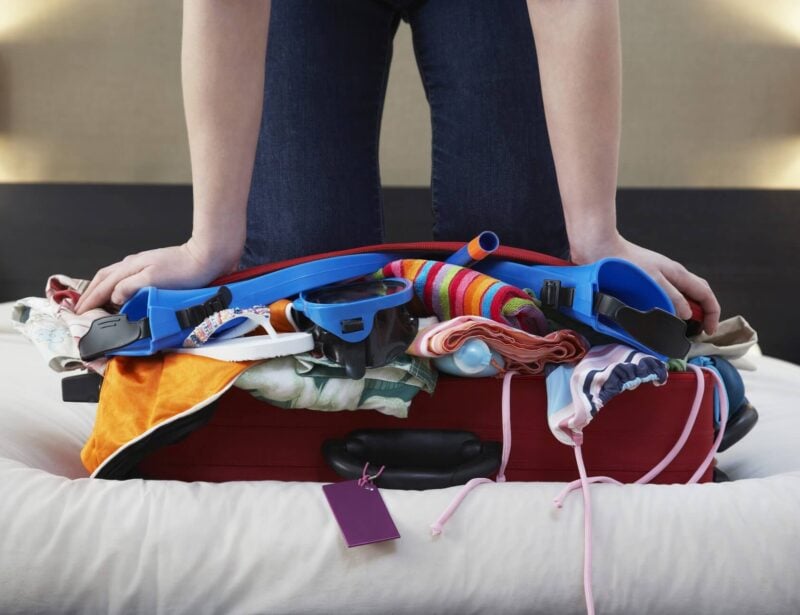 Wanna know how to pack like a pro? Well for a start you need the right gear….
These are packing cubes for the globetrotters and compression sacks for the real adventurers – these babies are a traveller's best kept secret. They organise yo' packing and minimise volume too so you can pack MORE.
Or, y'know… you can stick to just chucking it all in your backpack…
Get Yours Here
Read Our Review
Day 2 Itinerary in Milan
Santa Maria delle Grazie | San Maurizio al Monastero Maggiore | Sforzesco Castle | Sempione Park | Museo Nazionale della Scienza e della Tecnologia Leonardo da Vinci | Navigli District
If you're spending 2 days in Milan, here is the perfect second-day itinerary. We've included more iconic attractions, and added in some great places to soak in the local culture!
Day 2 / Stop 1 – Santa Maria delle Grazie
Why it's awesome: This church contains the mural of The Last Supper by Leonardo da Vinci.
Cost: The church is free to enter, a ticket to view The Last Supper cost USD $9.00
Food recommendations: Head to Galli's Pizza Take Away for delicious Italian pizza at an affordable price. This restaurant specializes in thin-crust pizza made with quality ingredients.
The Santa Maria delle Grazie is famous for housing the mural of The Last Supper by Leonardo da Vinci. Start your 2 day itinerary in Milan viewing this famous painting and avoid the daytime crowds.
The church was built between 1466 and 1490 and was constructed in gothic and renaissance architecture! The mural is housed directly next to the church, in the Cenacolo Vinciano building. This late 15th-century painting Is one of the worlds most significant artistic contributions! It has survived over 500 years and intensive bombing during World War II.
Although it is free to enter the church, to view The Last Supper you must purchase a ticket. It is strongly recommended that tickets be reserved in advance. Reservations can be made up to four months prior to arrival. Viewing this famous masterpiece is a must on any Milan itinerary!
Insider tip: If tickets are sold out on the day you plan to visit, don't worry! Try purchasing them from a booking site. Like the one found here.
Day 2 / Stop 2 – San Maurizio al Monastero Maggiore
Why it's awesome: This church possesses gorgeous and well-preserved frescoes that adorn the walls and ceilings.
Cost: Free
Food recommendations: Head to Pizzeria Da Zero for authentic Milanese pizza. They have a large variety of pizza options, so there's something for everybody!
A hidden gem in Milan; the church of San Maurizio al Monastero Maggiore was built in Renaissance style architecture in the 16th-century. It was originally a female convent of the Benedictines; for daughters of noble Milanese families who decided to dedicate their lives to God!
It is known as Milan's Sistine Chapel due to its beautiful frescoes, which completely fill the walls and ceiling inside the church. Many of these frescos were made by painters who followed Leonardo's teachings!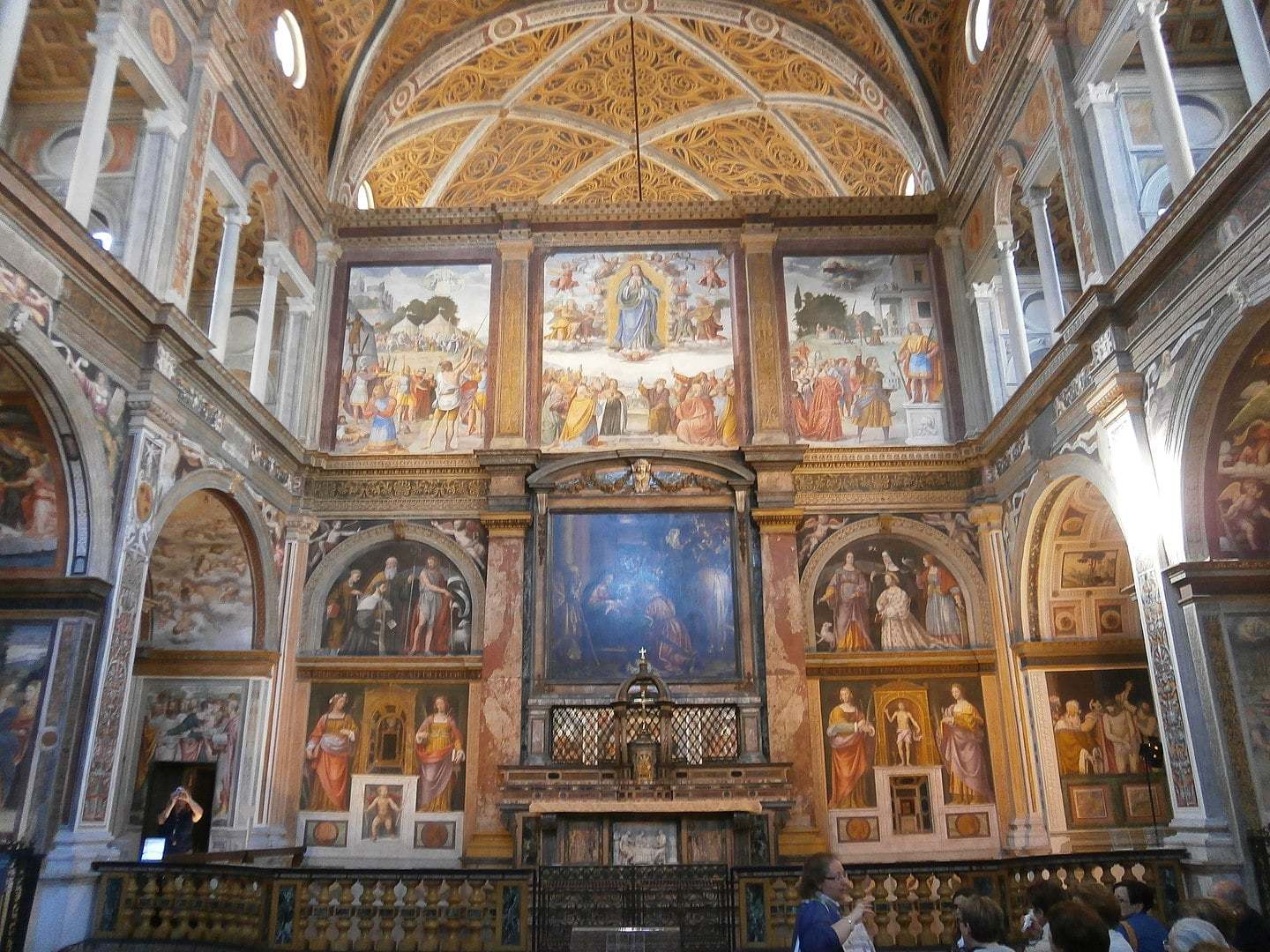 Especially notable is the fresco of Noah's Arc, where unicorns are painted in the fresco making their way onto the ship; proving once and for all that unicorns do (or did) exist!
The church is divided into two main rooms, the church itself, and the back area, which was previously the hall of the nuns. Both have beautifully stunning frescoes and are open to the public!
Day 2 / Stop 3 – Sforzesco Castle
Why it's awesome: This large castle complex houses a collection of Milan's best museums
Cost: It is free to enter the castle but to enter the museums and galleries you must purchase a ticket for USD $11.00.
Food recommendations: Da Puccini has a typical Italian restaurant atmosphere. The menu has many different offerings and the prices are reasonable.
Sforzesco Castle in Milan houses several of the city's top museums and art collections, including Michelangelo's last sculpture, the unfinished Rondanini Pietà. An entrance ticket will provide you with access to all of the museums and exhibits inside the castle. Learn about Milan's rich history as you stroll through this converted medieval fortress!
The eclectic range of museums offered here will keep you entertained for hours. There's something for everyone at the Sforzesco Castle. From the musical instrument museum to the Egyptian museum, the antique furniture, and wooden sculpture museum!
Afterward, enjoy a relaxing reprieve with nature. Behind the castle is Milan's largest city park. Previously used as the former royal hunting grounds, today the park has beautiful ponds, towering old trees, and gorgeous views. It's the perfect place to relax and people watch! Sforzesco Castle is a great addition to a two day itinerary in Milan and has something for all ages to enjoy!
Day 2 / Stop 4 – Sempione Park
Why it's awesome: Large public space in the middle of Milan with gorgeous scenery, the perfect place to enjoy a nice break.
Cost: Free!
Food recommendations: Stop by Rebetiko for tasty and traditional Greek food. This family-run restaurant has a cozy aesthetic and very friendly staff.
This large public green area is located in the heart of Milan. Soak up the serenity of nature and enjoy a quick reprieve from the hustle and bustle of the city. Admire the beautiful views of the city away from the busy streets! This park is adjacent to the gardens of the Sforzesco Castle.
You'll find a good mix of locals and tourists who utilize the park for many different reasons. Take a stroll, have a picnic, go for a run, or just sit and people watch. There are plenty of food and drink outlets to purchase meals or snacks from and lots of shaded areas to enjoy!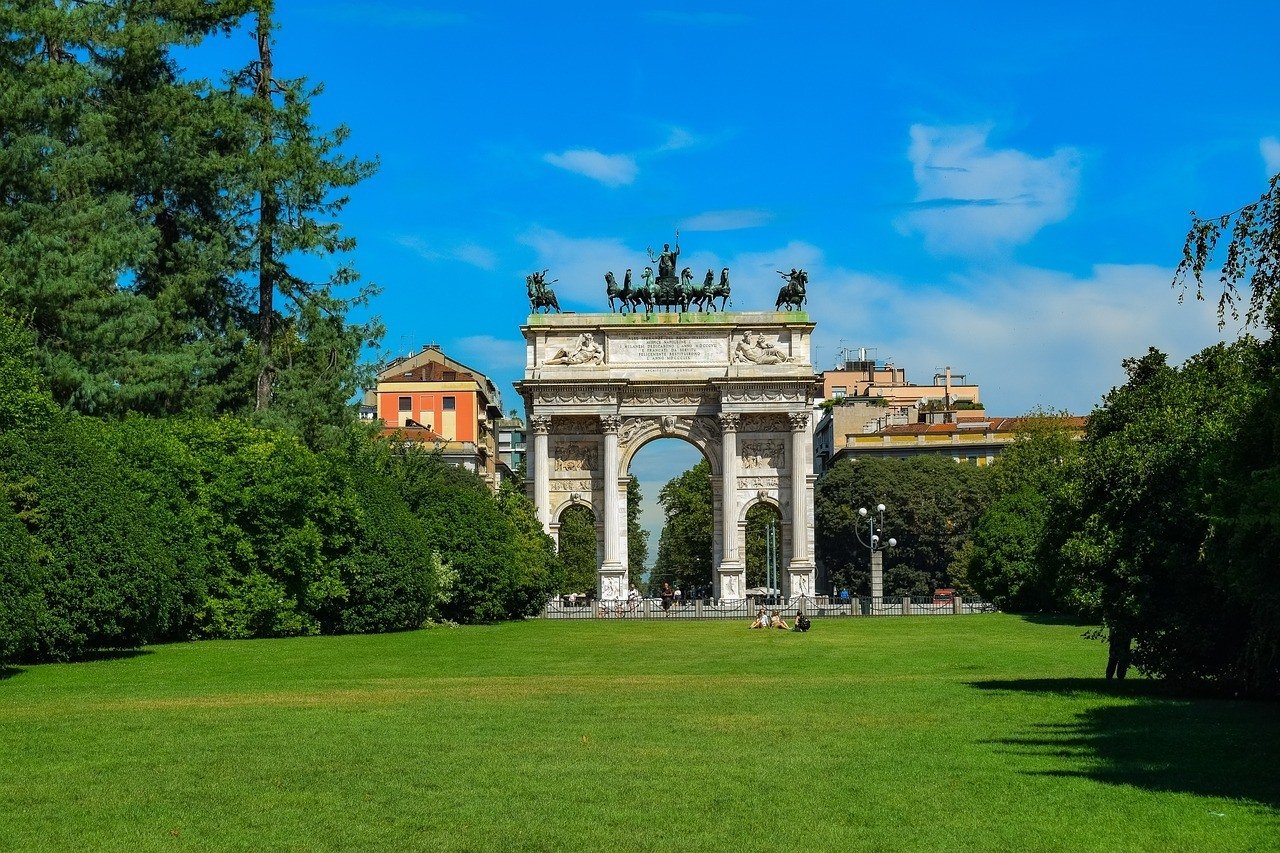 You'll also find lakes and bridges as well as some wildlife! Sempione Park's picturesque setting makes it the ideal place to enjoy a nice break before carrying on with your Milan itinerary!
Insider Tip: While you're here, make sure to check out the Arco della Pace on the opposite end of Sforzesco Castle. It is highly photogenic and one of Milan's top monuments!
Day 2 / Stop 5 – Museo Nazionale della Scienza e della Tecnologia Leonardo da Vinci
Why it's awesome: This museum is the largest science and technology museum in Italy and is dedicated to Leonardo da Vinci.
Cost: USD $11.00
Food recommendations: Bebel is a cozy little restaurant where you can eat the Italian way. Enjoy an authentic meal, friendly staff, and affordable prices.
This large museum and learning center pays tribute to Italian painter and scientist, Leonardo da Vinci. It is a well organized and modern museum that showcases technology in a fun and informative way. There are many interactive exhibits and stations that you can try out your science skills! This museum is fun for all ages and perfect for the whole family!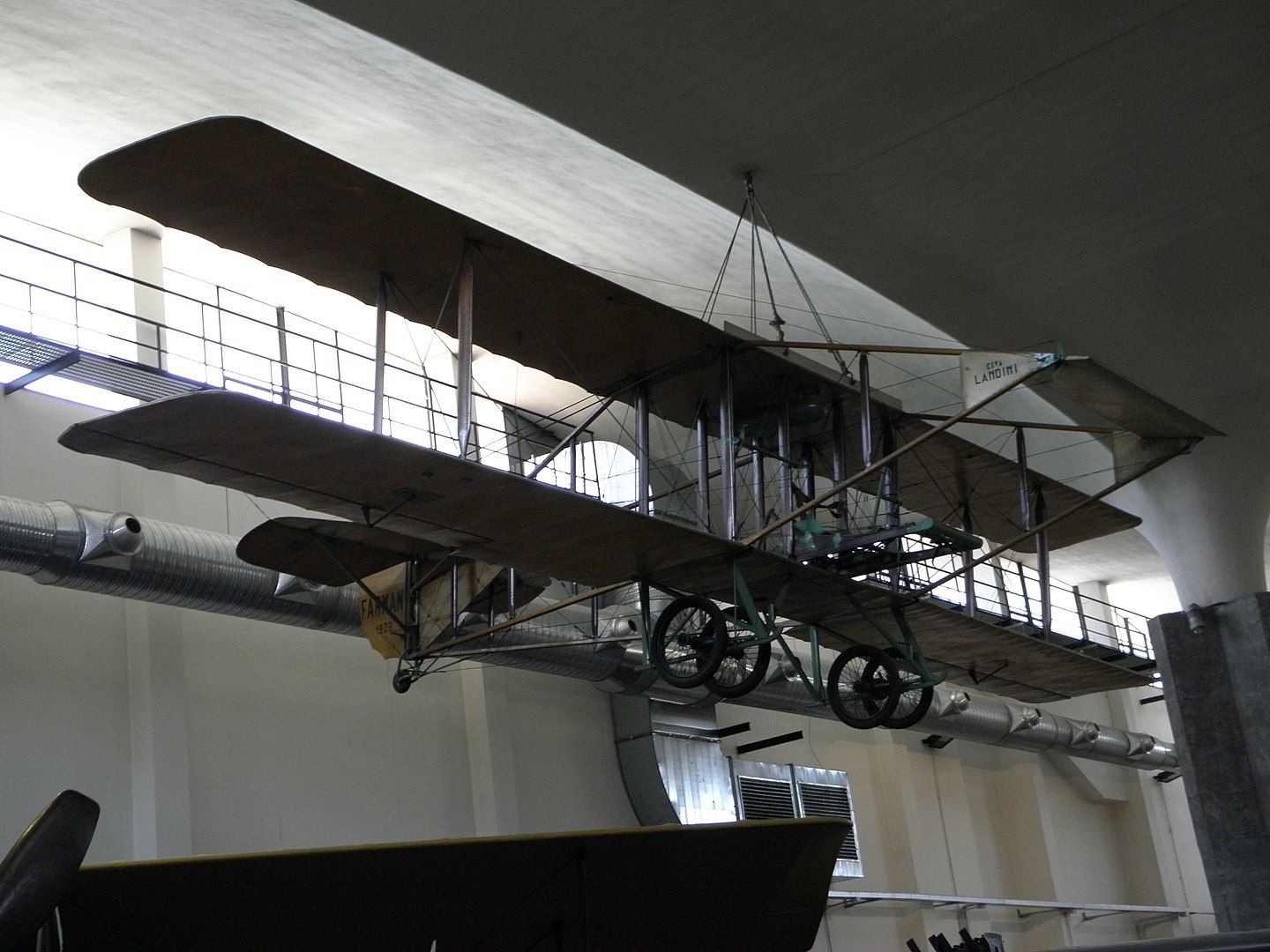 You could easily spend all day here, so if you're spending more than three days in Milan make sure to explore all the areas that interest you. However, if you're only seeing Milan in two days, make sure to plan your visit wisely.
Insider Tip: Your ticket is good all day during the museums usual hours of operation; so you can leave and come back!
Day 2 / Stop 6 – Navigli District of Milan
Why it's awesome: Milan's Navigli district is a vibrant area of the city filled with lots of fun activities and several picturesque canals.
Cost: Free!
Food recommendations: Check out Rita & Cocktails for a true Milanese aperitivo experience. Cocktails are made using fresh, high-quality ingredients, and the appetizers are prepared on-site be the local chef.
Milan's Navigli district is a lively area of the city known for its gorgeous canals. These waterways were constructed in 1179 to connect Milan to the nearby lakes. Today, you can find the shores lined with trendy boutiques, local galleries, hip bars, and restaurants serving authentic Milanese cuisine!
Walk along the canals and enjoy a bit of fresh air, take a leisurely boat ride, or watch the sunset reflect it's soft glow over the calm water.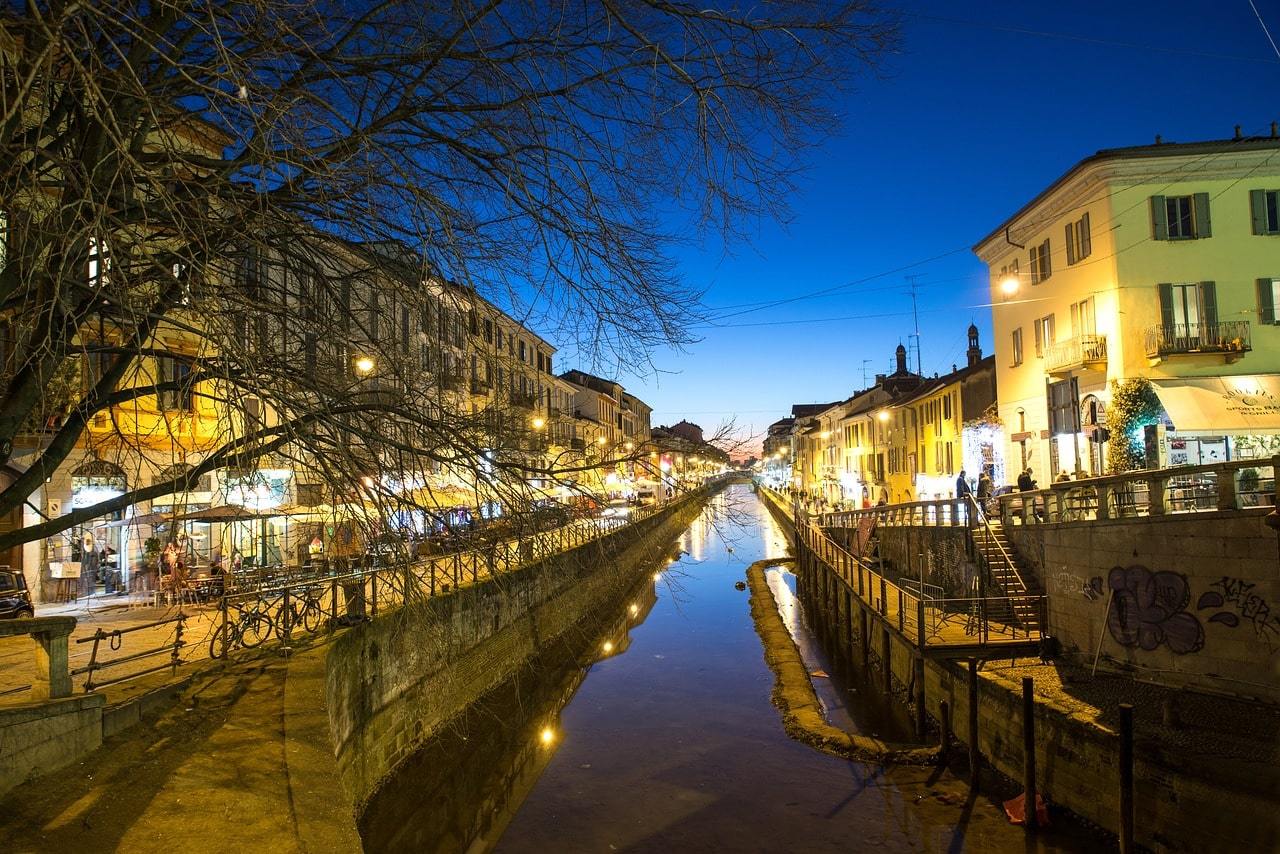 This area of the city is a popular place for the locals to hang out too. This is also the best place to partake in an Italian aperitivo, which is the tradition of having a drink and savory snack in the early hours of the evening!
Aperitivo hour is a popular custom that originated in Milan, and the Navigli district is the best area of the city to partake in this fabulous activity! Whether you're visiting Milan in one day or just passing through, Aperitivo hour is a must!
IN A RUSH? THIS IS OUR FAVORITE HOSTEL IN MILAN!
Milan Itinerary: Day 3 and Beyond
San Siro Stadium | Basilica di Sant'Ambrogio | Colonne di San Lorenzo | Piazza Gae Aulenti | San Bernardino alle Ossa
Now that we're done covering what to do in Milan for a two day visit, if you're spending more time in the city, you're going to need a few more activities to fill your time. Here are some more noteworthy attractions, as well as some really cool day trips from Milan!
San Siro Stadium
A large soccer stadium in the San Siro district of Milan, easily accessible by public transportation.
Home of A.C. Milan and Inter Milan.
With a seating capacity of 80,000, this is one of the largest stadiums in Europe!
If you're a sports fan, the San Siro stadium is a must-see when touring Milan! A trip to this stadium during game day is a great way to experience the European sports culture. The atmosphere is electrifying and it's always fun to cheer on a game with the locals who are deeply passionate about their sports teams!
If you can't make it on game-day, you can always take a tour of the stadium. This is a great option for a more personalized soccer experience! Tours are self-guided with the aid of an audio-guide, allowing you to go at your own pace. You'll visit areas of the stadium off limits to the general public. See the clubs, changing rooms, the mixed zone, and the tunnel where the players walk onto the 'La Scala del Calcio'!
Take as many pictures as you'd like and don't forget to buy some official souvenirs at the stadium shop on your way out! Drinks and food are available for purchase on game-day. This is a great addition to a three day itinerary in Milan!
Basilica di Sant'Ambrogio
Gorgeous architecture and well-preserved frescoes
Considerably less crowded than other churches in Milan
Built between 379 and 386
This Romanesque style basilica is complete with an elegant courtyard and underground crypt. It is one of the oldest churches in the city, built by St Ambrose, the patron saint of Milan, in the 4th-century. The crypt houses his remains and it is free for guests to visit.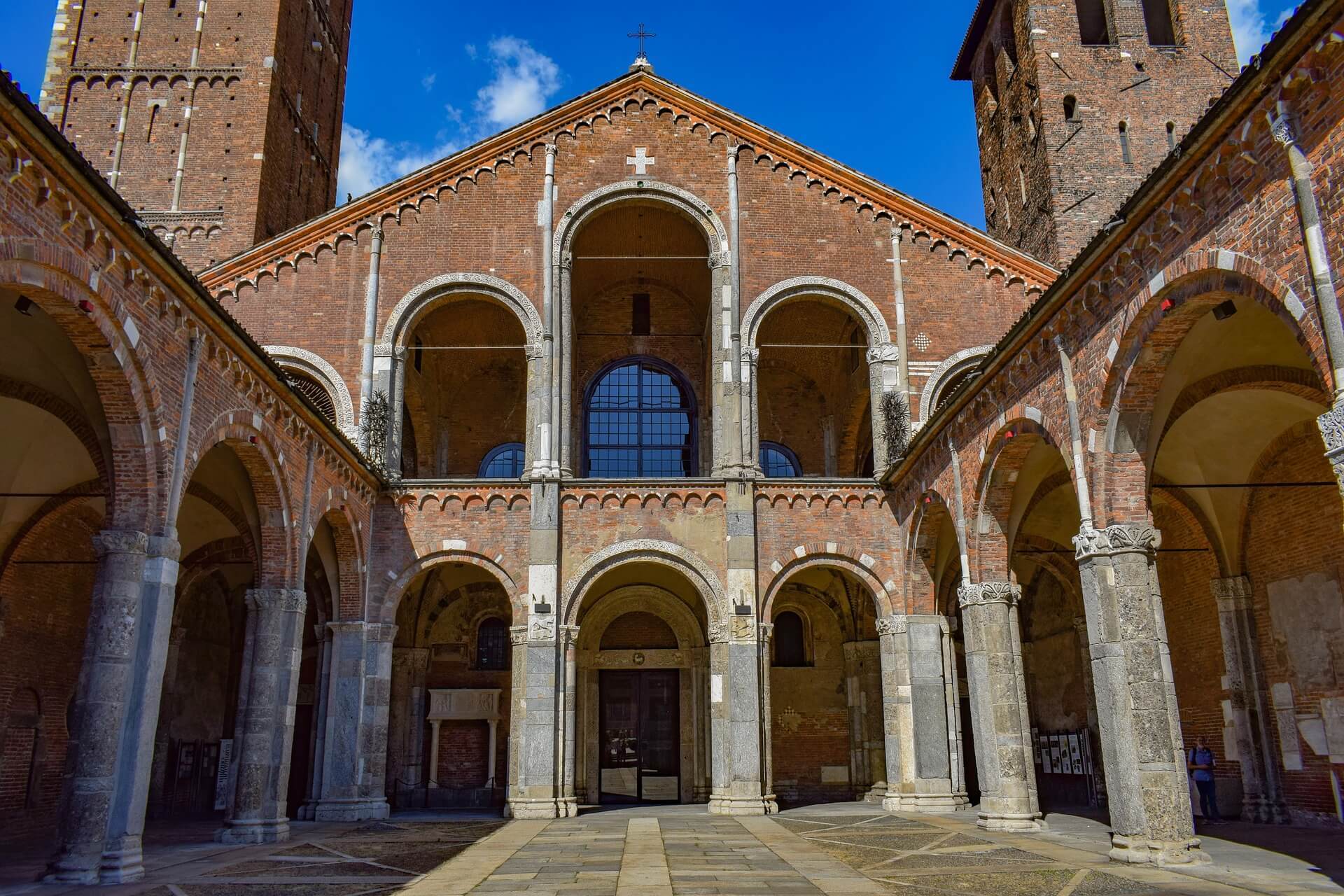 The Basilica's crypt also contains the remains of two other saints: Saint Gervasius and Saint Protasus. All three saints are dressed head to toe in elegant attire. The church's interior is artfully decorated but not ornate. It holds many religious relics from centuries past.
The church has gone through several restorations and partial reconstructions. In the 12th-century, it was rebuilt in the Romanesque style. It has two red brick bell towers, one taller than the other. Entrance to the church and crypt is free but a small fee is required to enter the treasury. Although this church is not as extravagant as the other churches you'll find in Milan, it's still worth checking out, and would be a great addition to your itinerary in Milan!
Colonne di San Lorenzo
A lively hang-out spot that attracts the younger population.
16-columns of ancient Roman ruins.
The perfect place to start your evening before heading out to the nearby bars.
Colonne di San Lorenzo has become one of the most popular hang-out spots in Milan. Locals gather here in the hundreds, especially in summer, to drink, socialize, and have fun!
Besides being a popular hangout spot, Colonne di San Lorenzo is a place of great historical and architectural significance. One of the most striking and notable sights in the city, here you'll find sixteen magnificent and original Roman columns that date to the 4th-century!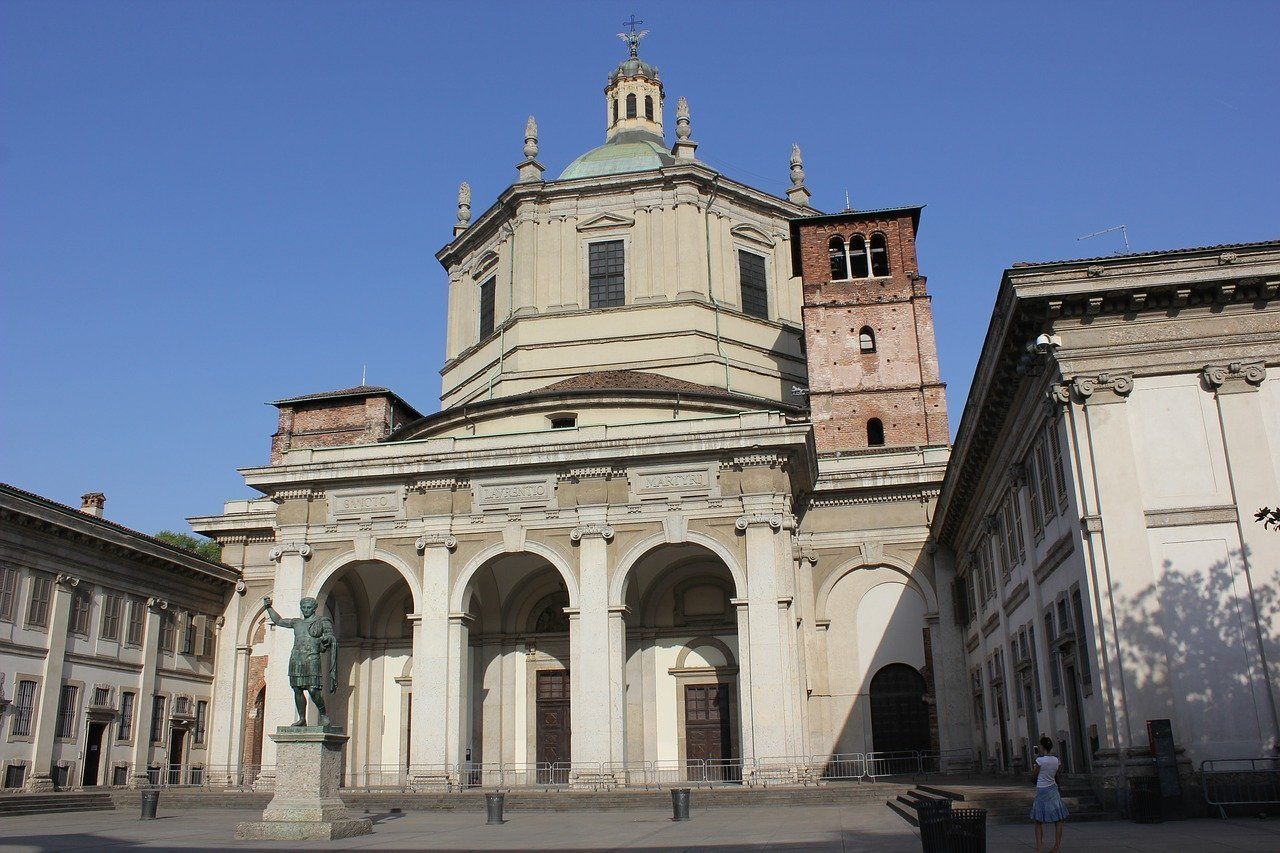 The Basilica di San Lorenzo is located on the opposite side of the square, a stone's throw from the columns. This beautiful basilica is one of the oldest and largest churches in Milan. It is free to enter and is a cool place to check out while you're here!
The Colonne di San Lorenzo is a great place in the evening to chill out and enjoy ancient architecture. There are loads of affordable bars within close proximity, including some great spots to enjoy aperitivo! If you're spending a weekend in Milan, this is a great place to start your night!
Piazza Gae Aulenti
A modern development of Milan with some impressive contemporary buildings.
Full of shops, restaurants, cafes, and buildings.
The Piazza was inaugurated in December of 2012.
This Milan attraction offers something slightly different. Unlike the rest of the city that is steeped in overt history, the Piazza Gae Aulenti is a new development in Milan. Contemporary skyscrapers, shops, and restaurants surround this modern square.
There are fountains in the middle of the square that gives it an extra fun touch; at night they light up with different colors! They also offer a great respite to the summer heat.
At 750-feet tall, Italy's highest skyscraper, the Unicredit Tower, can be found in this Piazza. You can climb to the top to enjoy the best panoramic views of the city!
When the sun sets, the Piazza comes alive with a show of lights, music and water. It is one of the best places to go out at night in Milan. It offers countless clubs, restaurants and trendy bars! Milan is known for its ancient buildings and structures, so If you're a fan of modern architecture and trying to figure out what to see in Milan, this stop if perfect for you!
San Bernardino alle Ossa
It is free to visit (donations are accepted).
Close proximity to the Duomo Cathedral.
The origins of the church date back to the 13th- century.
San Bernardino alle Ossa is a unique Milan attraction. It's not large or grandiose like the other churches you'll find in Milan; what makes it unique and fascinating is its connection to the dead!
The church is best known for its ossuary, a small side chapel filled with numerous human skulls and bones. These human bones decorate the walls of the ossuary and are exposed and viewable to the public! They are held in place with wire mesh.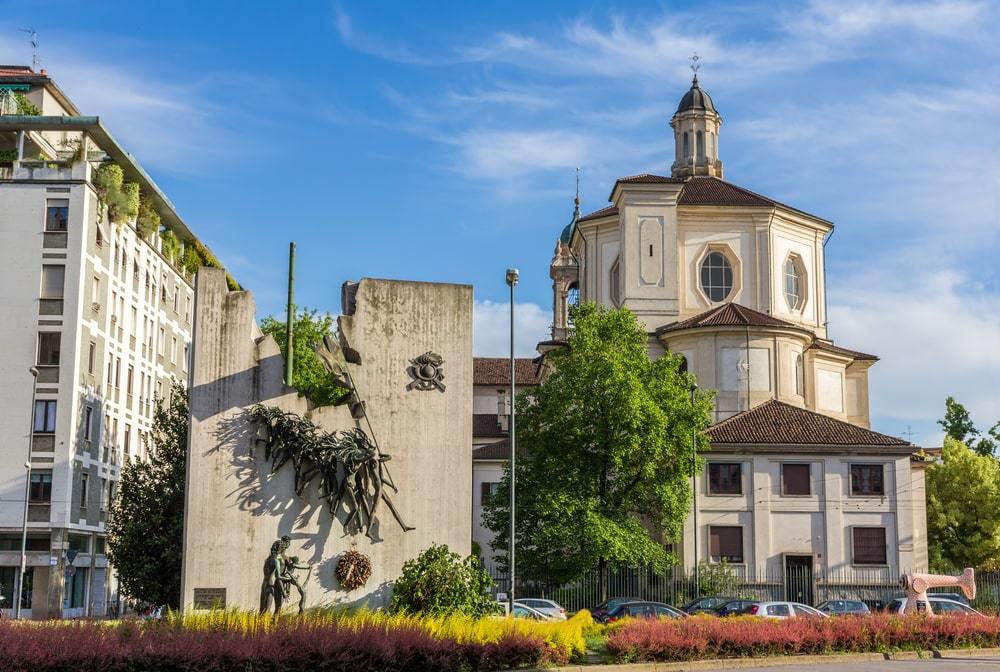 In 1210, when the cemetery ran out of space, a room was built to hold the bones, and this is where they continue to be located to this day. The San Bernardino alle Ossa is captivatingly creepy. If you're a fan of the macabre, make sure to add this stop to your Milan itinerary!
Is This the Best Daypack EVER???
Staying Safe in Milan
No matter how many days you're staying in Milan, safety is an important thing to keep in mind!
Overall, Milan is a safe city to travel to. However, it is always recommended that tourists take precautions when traveling to a foreign country, and this is as true of Milan as it is anywhere else.
Keep in mind that areas where large crowds like to congregate, pickpockets do too. Be vigilant on public transportation and in crowded areas. The main exit of the Central Station, and the area around the Piazza Duca D'Aosta are especially busy areas of the city.
A few simple precautions will minimize your chances of being pickpocketed such as carrying a money-belt and keeping your valuables hidden!
Be aware of fake taxis and only use the licensed ones, which will have a taxi sign on the roof of the car. Make sure the meter in the taxi has been turned on when you enter the vehicle and is reset.
We know you're going to be preoccupied trying to decide what to see in Milan in two days, but if you keep your wits about you, stick to the tourist areas of the city, and try not to travel alone after dark, you should be just fine!
Don't Forget Your Travel Insurance for Milan
ALWAYS sort out your backpacker insurance before your trip. There's plenty to choose from in that department, but a good place to start is Safety Wing.
They offer month-to-month payments, no lock-in contracts, and require absolutely no itineraries: that's the exact kind of insurance long-term travellers and digital nomads need.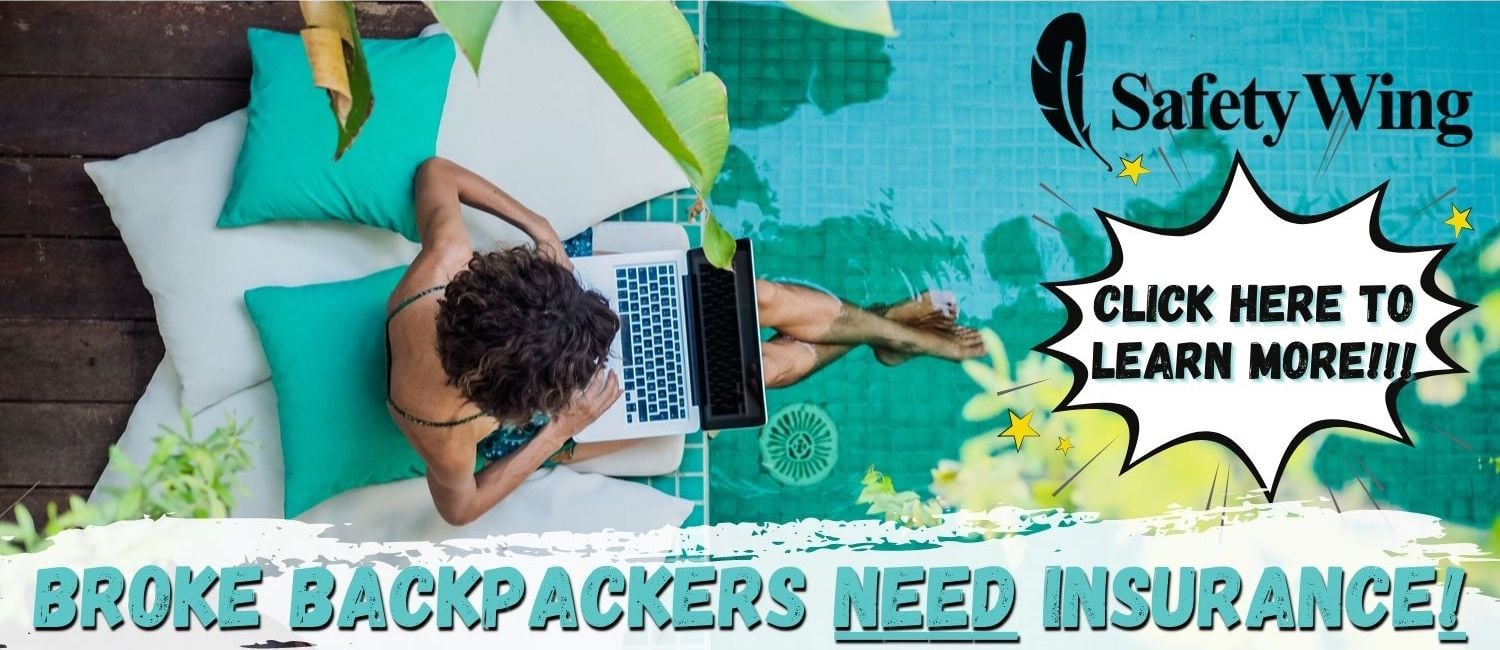 SafetyWing is cheap, easy, and admin-free: just sign up lickety-split so you can get back to it!
Click the button below to learn more about SafetyWing's setup or read our insider review for the full tasty scoop.
Day Trips From Milan
Staying in town a tad bit longer? Then you should absolutely go on a road trip from Milan!
A day trip to another area of Italy can be a fun way to see more of this gorgeous country. These trips are a great addition to your Milan itinerary, and there are lots of options to choose from.
Use Bookaway to find the best deals on transport – buses, planes, trains, and ferries. It'll save you a load of time when organising transport and you'll probably nab an EPIC DISCOUNT too!
Book your transport on Bookaway NOW. Get the best price for the best ride… then use those savings to buy the best feed in town!
Book Your Transport Here!
Lake Como, Bellagio and Varenna: Full-Day Tour from Milan
On this ten and a half hour tour, you'll travel by luxury coach to three beautiful areas of northern Italy. Start off with a trip to Lake Como, famous for its dramatic scenery, set against the foothills of the Swiss Alps!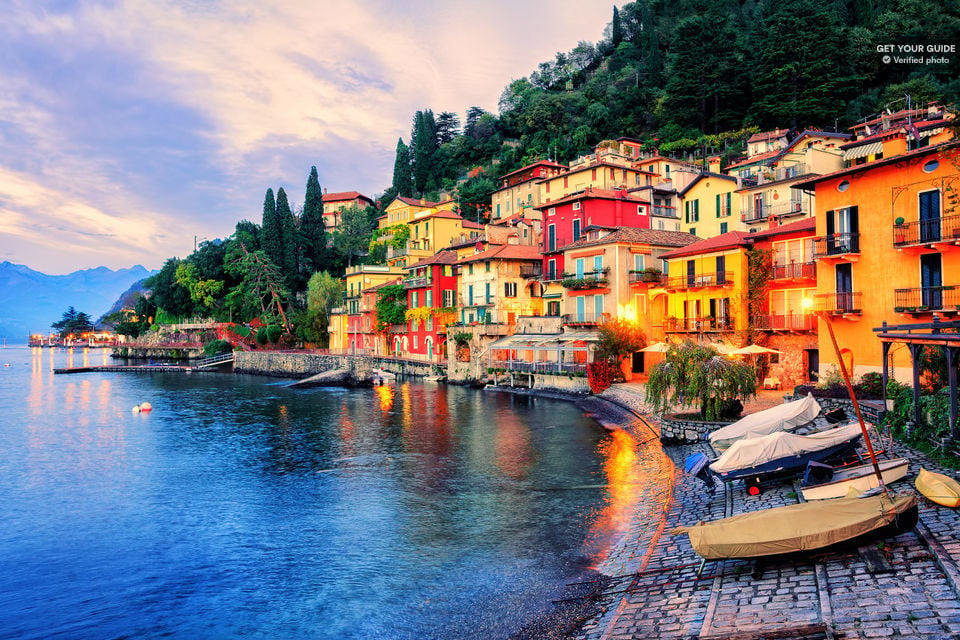 Enjoy a walking tour of the city center of Como before hopping on a private boat for a relaxing cruise around the lake. Soak up the serenity of the quiet lake before visiting the charming villages of Bellagio and Varenna. Walk around the cobblestoned streets and enjoy these quaint and colorful towns!
Bernina & St.Moritz Day Tour from Milan
On this twelve and a half hour tour, you'll travel from Milan to the luxury ski resort town of St. Moritz! Take a ride on the Bernina, one of the most scenic railway routes in Switzerland. This railway is also the steepest railway journey in the world, climbing 6,000-feet!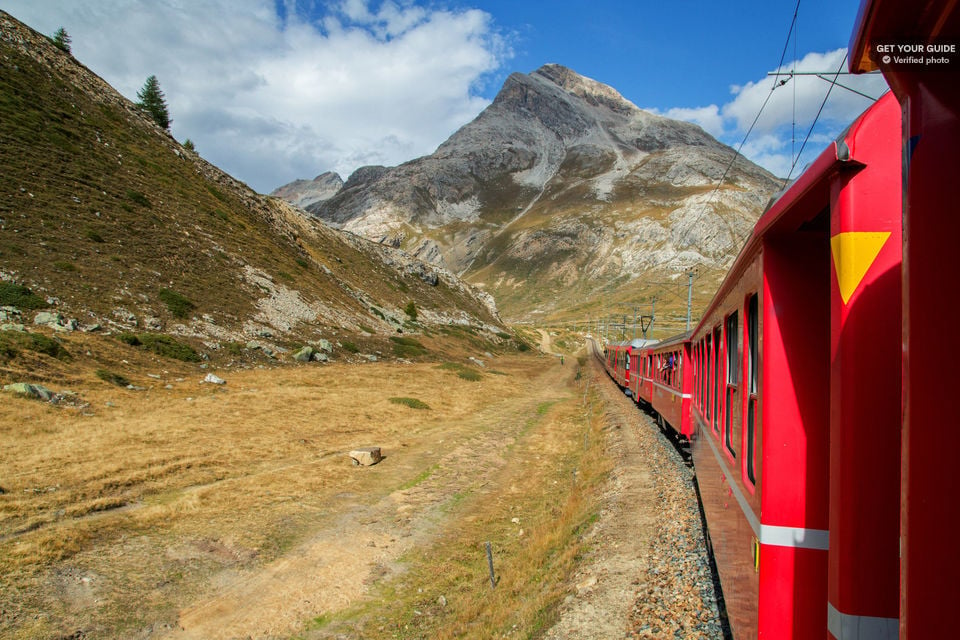 The rail portion of your journey begins in Tirano, Italy, a picturesque Mediterranean town in a stunning mountain setting. From there, you'll travel up the Bernina rail to the Swiss mountain resort town of St. Moritz. You'll have time to explore this picturesque Swiss mountain town before heading back to Milan!
Full-Day Coach Trip to Verona and Lake Garda
On this twelve-hour tour, you'll visit the city that inspired Shakespeare's Romeo and Juliet! Walk around the romantic Italian city of Verona, and visit this city's sights on foot as you follow your guide to Verona's top attractions. You'll see the famous balcony where Juliet was wooed by Romeo!
Next, you'll make your way to Lake Garda for a relaxing boat cruise. Sail past the charming village of Sirmione and marvel at the medieval castle overlooking the lake. Hop-off the boat for a walk around the town of Desenzano and stretch your legs before making your way back to Milan! Shakespeare lovers will especially love this addition to their itinerary for Milan!
Cinque Terre Day Tour
On this thirteen-hour tour, you'll visit Italy's famous Cinque Terre villages; considered by many to be the most picturesque landscape in Italy! Spend the day exploring these five enchanting medieval villages!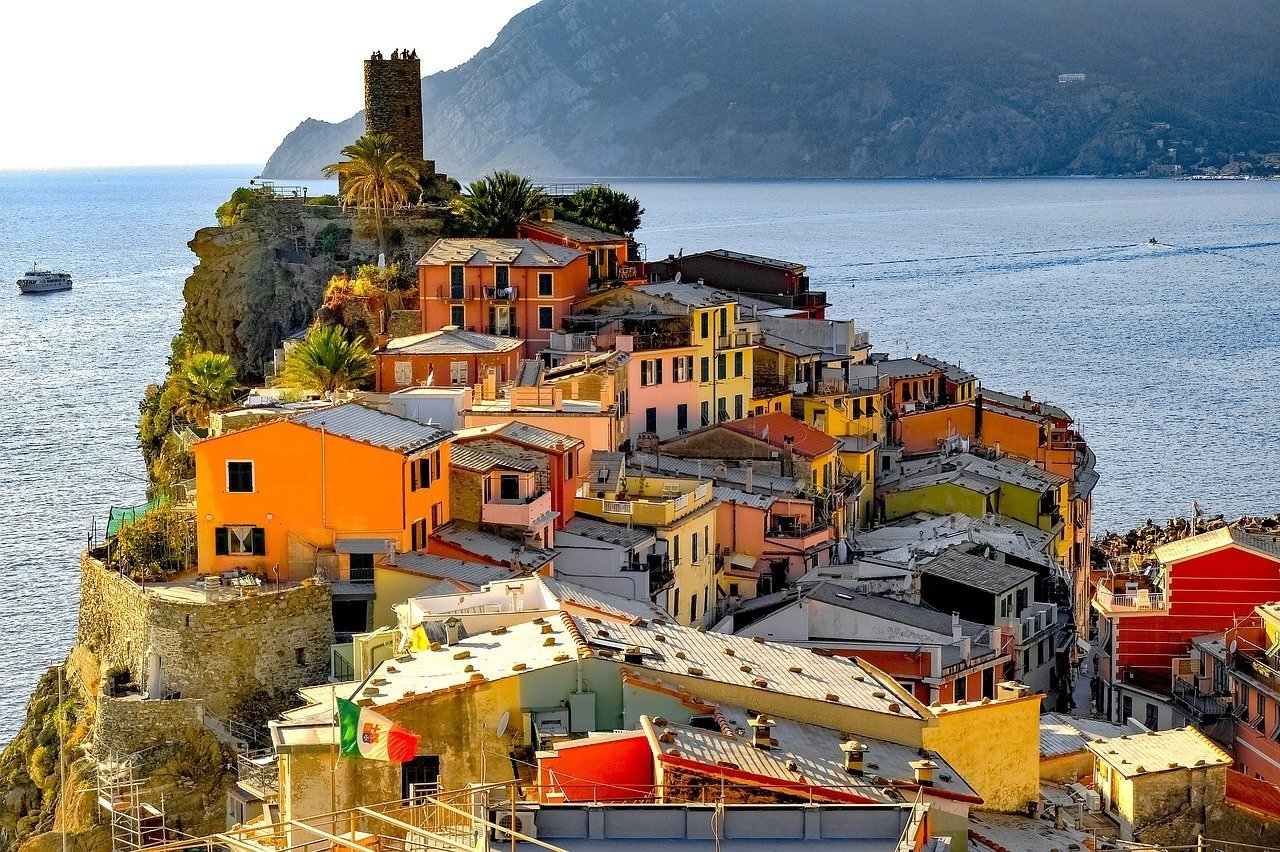 Relax on a scenic train ride from Manarola to Monterosoo. Enjoy a one and a half-hour boat cruise from Monterosoo to La Spezia, where you'll be able to admire the stunning views of the villages from the sea! This tour includes a professional guide and transportation by an air-conditioned coach. For a unique Italian experience, this day trip is a great addition to your vacation in Milan!
Franciacorta Wine Tasting and Shopping Tour
On this eight-hour tour, you'll explore the stunning wine region of Franciacorta! Sample award-winning wines from this prestigious Italian wine region and learn the interesting process of wine production! Enjoy a light lunch made from local produce accompanied by a glass of sparkling white wine.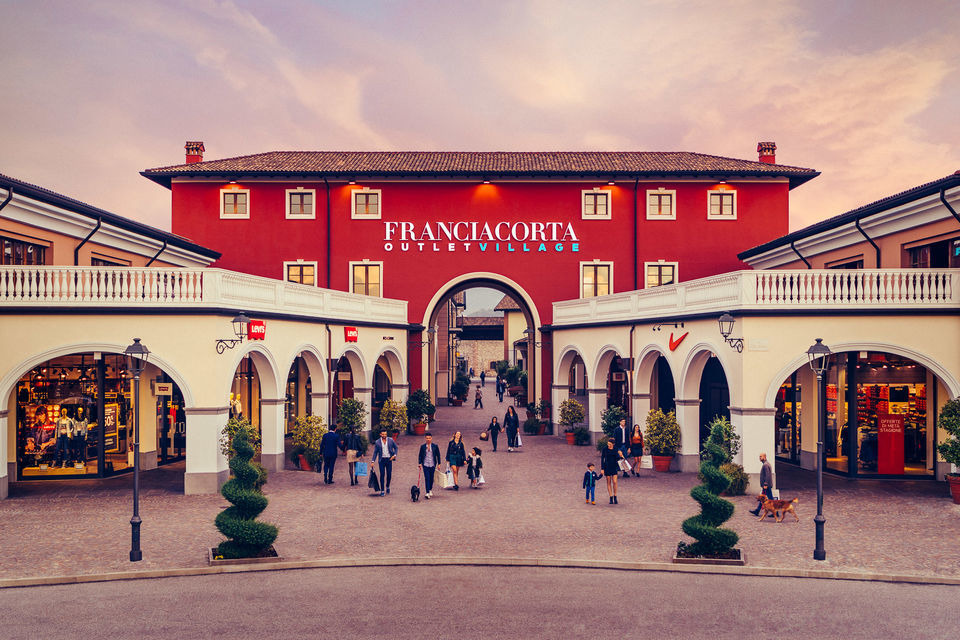 Admire the lush agricultural landscape; the perfect place for photo opportunities! You'll make a stop at the Franciacorta Outlet Village to shop for bargains before returning to Milan. If you're a wine drinker, make sure to put this trip on your Milan itinerary!
Travel with peace of mind. Travel WITH a security belt.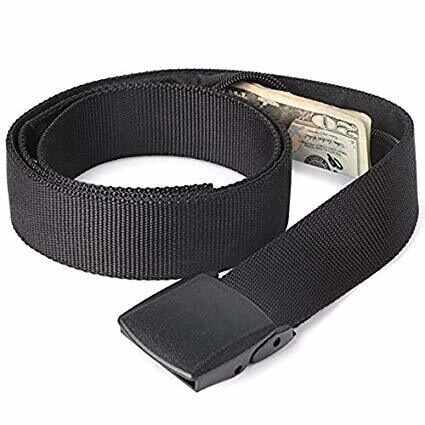 Stash your cash safely with this money belt. It will keep your valuables safely concealed, no matter where you go.
It looks exactly like a normal belt except for a SECRET interior pocket perfectly designed to hide a wad of cash, a passport photocopy or anything else you may wish to hide. Never get caught with your pants down again! (Unless you want to…)
Hide Yo' Money!
FAQ on Milan Itinerary
Find out what people want to know when planning their Milan itinerary.
Conclusion
Milan is a romantic and historic city that personifies elegance and sophistication. It is renowned for its history, art, and fashion, but there are other areas of the city you can explore too!
Whether you're looking for things to do in Milan in one day or many more, this Milan itinerary will help you discover some of the best places to visit in the city!
Travel back in time as you explore famous art galleries, palaces, and cathedrals. Soak up the Milanese culture as you stroll the streets and enjoy an Italian aperitivo! Everywhere you look you will be astonished by how creative and attention-grabbing Milan's attractions truly are.
From imposing architecture and giant cathedrals to extravagant shopping malls, Milan is filled with class, art, and culture. This Milan itinerary will help you make the most of your trip to this enchanting Italian city!
Have you started packing yet? If not, this is our entire packing list for Italy.
---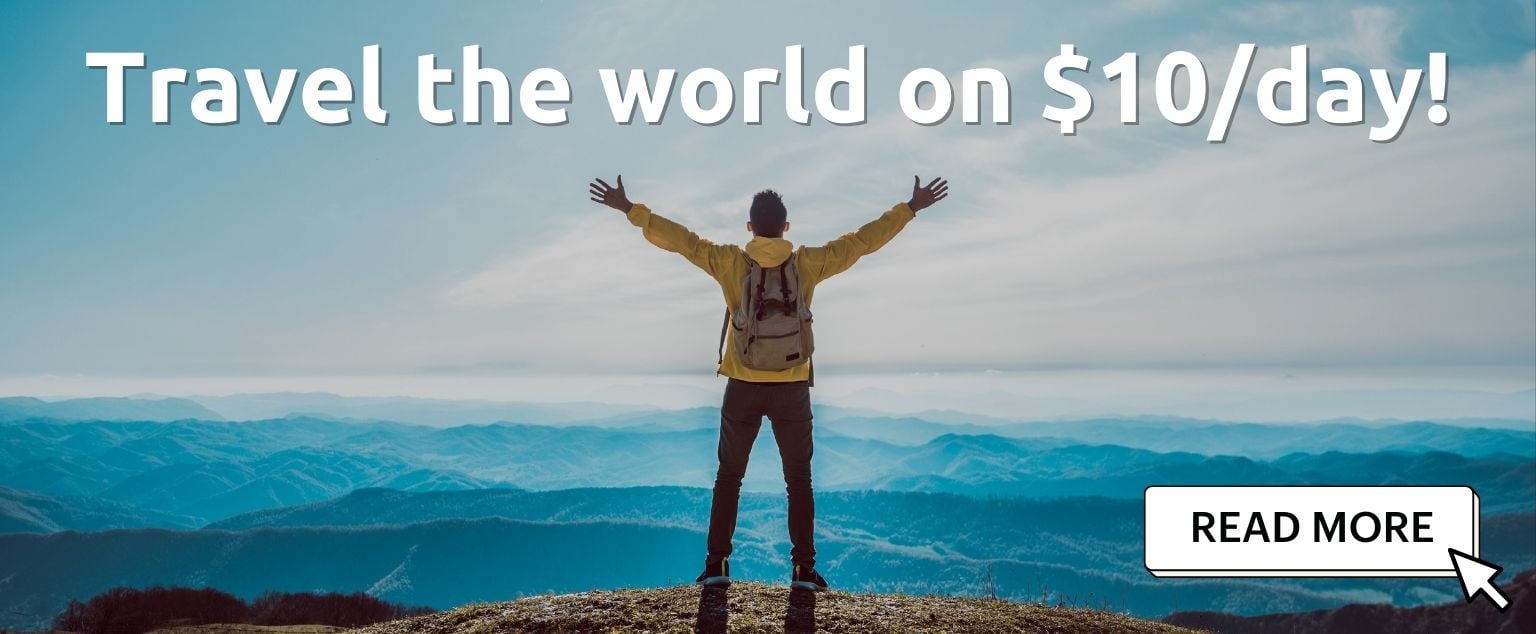 And for transparency's sake, please know that some of the links in our content are affiliate links. That means that if you book your accommodation, buy your gear, or sort your insurance through our link, we earn a small commission (at no extra cost to you). That said, we only link to the gear we trust and never recommend services we don't believe are up to scratch. Again, thank you!