As Italy's commercial and financial center, Milan is a sparkling metropolis that's buzzing at all hours of the day. But despite its economic influence, Milan also manages to retain a strong cultural and artistic influence.
Besides being considered the fashion capital of the world, it also is home to modern art galleries, Gothic cathedrals, and world-class culinary dishes. And while there's no shortage of fascinating cities in Italy, Milan seems to top them all!
And because Milan is a city that mixes old school heritage with modern ideas and values, there's a seemingly endless amount of sights and attractions. During your visit, it may be overwhelming to pick the best places to visit in Milan.
That's why we've put together this list of best places in Milan. Whether you're exploring the contemporary museums or wandering through the tranquil parks, you're sure to find something that sparks your interest!<
Need a place quick? Here's the best neighbourhood in Milan:
BEST AREA IN MILAN
Navigli
Navigli is one of the oldest neighbourhoods in Milan, and it dates all the way back to 1179. This neighbourhood used to be home to a network of canals used to transport goods throughout the city.
Places to visit:
Dance to the hottest music and Latin rhythms at Puerto Alegre.
Visit La Corte dei Miarcoli, a historic cabaret-bar and one of the most popular spots in Milan.
Explore the art galleries and design studios that line the canal.
These are the BEST Places to Visit in Milan!
Before you pack your best pair of leather boots, you're going to need to know which areas are best to book accommodation in! Expensive Milan is full of buzzing neighbourhoods to choose from so be sure to check out where to stay in Milan for the full low down on each.
Now, let's get to the good stuff… the amazing things to do in Milan!

Unlock Our GREATEST Travel Secrets!
Sign up for our newsletter and get the best travel tips delivered right to your inbox.
#1 – Duomo (Milan Cathedral) – One of the most amazing places in Milan!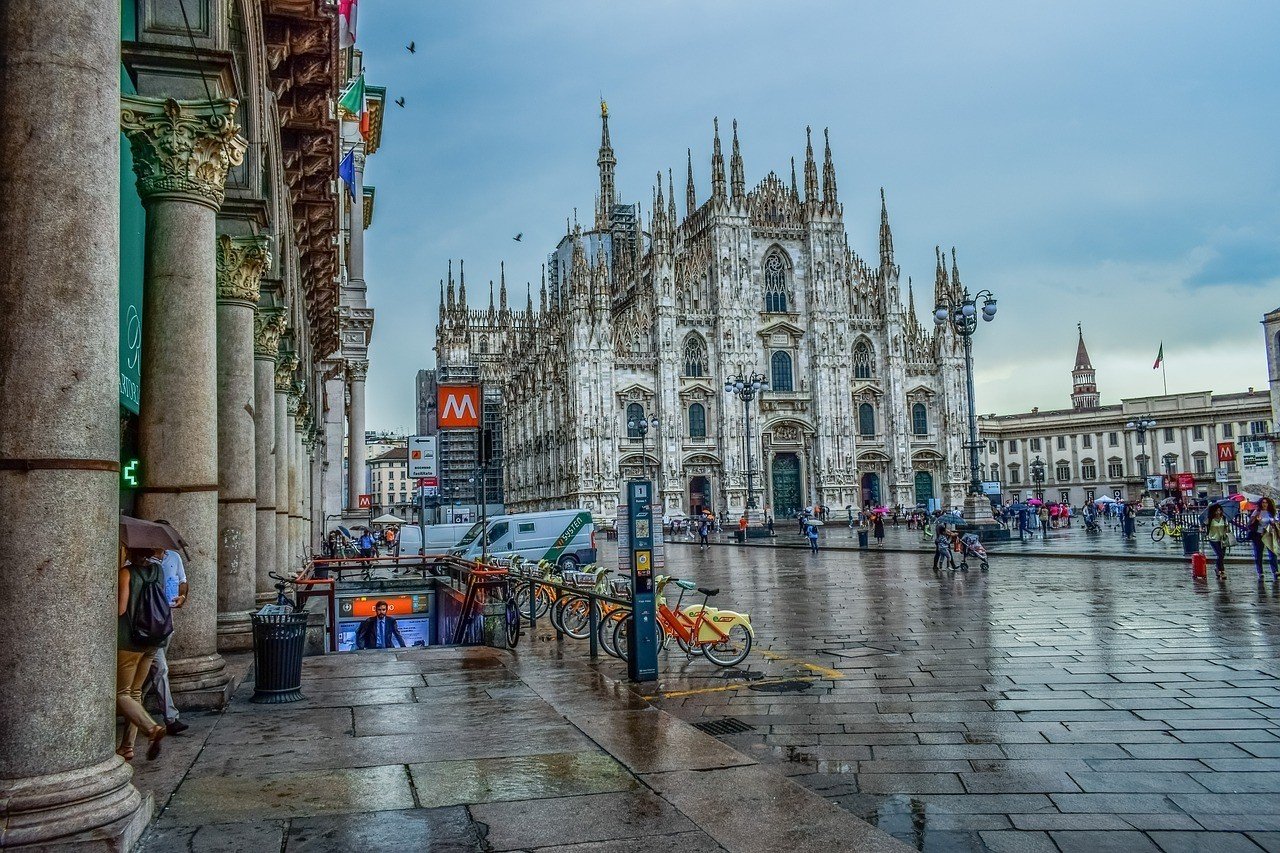 Stunning gothic facade
Took 600 years to build
Center of Milan
Beautiful statues and paintings
Why it's awesome: Sitting at the heart of the city center, the Milan Cathedral (or Duomo in Italian) is an impressive building that's one of the most famous places in Milan. With carved spires, decorative towers, and stained glass windows, it's a marvelous piece of architecture that's guaranteed to make your jaw drop. You can get tickets to tour the inside of the cathedral, or you can simply admire the magnificent structure and beauty from the outside. Either way, it's easy to see why this iconic monument is one of Milan's most prominent buildings and landmarks.
What to do there: It's free to enter and visit the inside of the cathedral. Once inside, you'll be able to see paintings and sculptures, archbishop sarcophagi, and the golden Trivulzio Candelabra. For an extra fee, you can also visit the treasury or crypt, both of which are located inside. And, you can also purchase tickets to go to the rooftop of the cathedral, where you'll enjoy sweeping, panoramic views of the city. The rooftop can be accessed by elevators and stairs and is worth a visit when touring the cathedral.
#2 – Church of Santa Maria delle Grazie – One of Milan's coolest historical sites!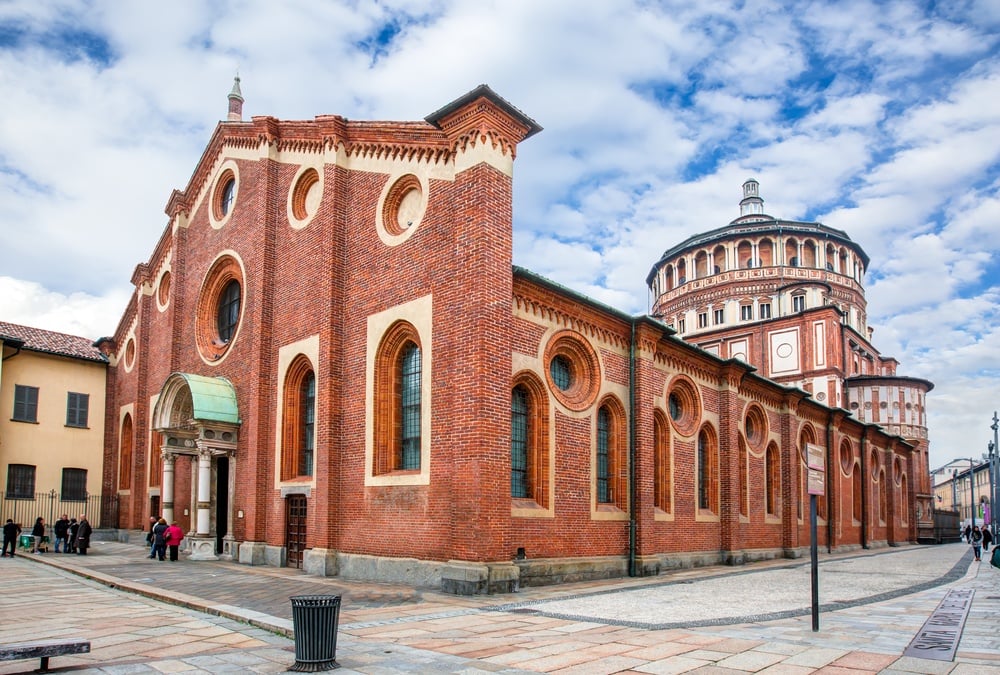 Built with red bricks
Located next to the Duomo
Built in 1497
UNESCO World Heritage Site
Why it's awesome: This unassuming building is centrally located in Milan, steps away from the iconic Duomo cathedral. Despite its unique red-brick exterior, the Church of Santa Maria delle Grazie is actually known for housing Leonardo da Vinci's biggest masterpiece, the Last Supper. This 15th-century mural is one of the world' most recognizable paintings and depicts Jesus' final meal that he shared with his Apostles before his crucifixion. This is one of the best places to visit in Milan!
What to do there: Although the church is worth a visit on its own, the highlight is da Vinci's the Last Supper mural. Keep in mind that advanced tickets are required to view the Last Supper since it's housed in a small convent that can only fit a handful of people at a time. If you are unable to get tickets in advance, you can still go to admire the ornate Renaissance church itself. There are eight different side rooms, each with decorative paintings and frescos as well.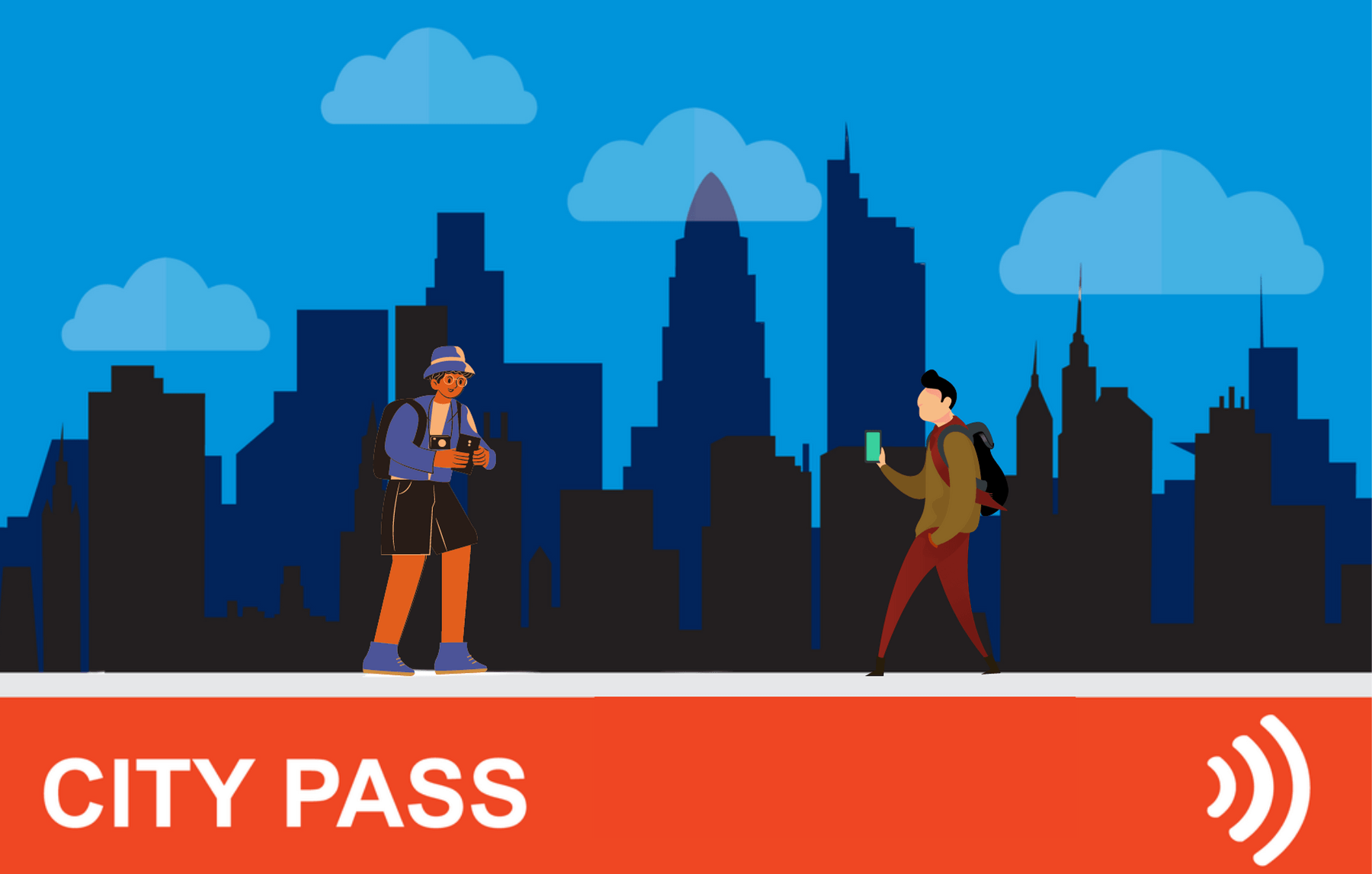 Travelling to Milan? Then plan yo' trip the smart way!
With a Milan City Pass, you can experience the best of Milan at the CHEAPEST prices. Discounts, attractions, tickets, and even public transport are all standards in any good city pass – be sure invest now and save them $$$ when you arrive!
Buy Your Pass NOW!
#3 – Grand Galleria Vittorio Emanuele II – A great place in Milan if you love to shop!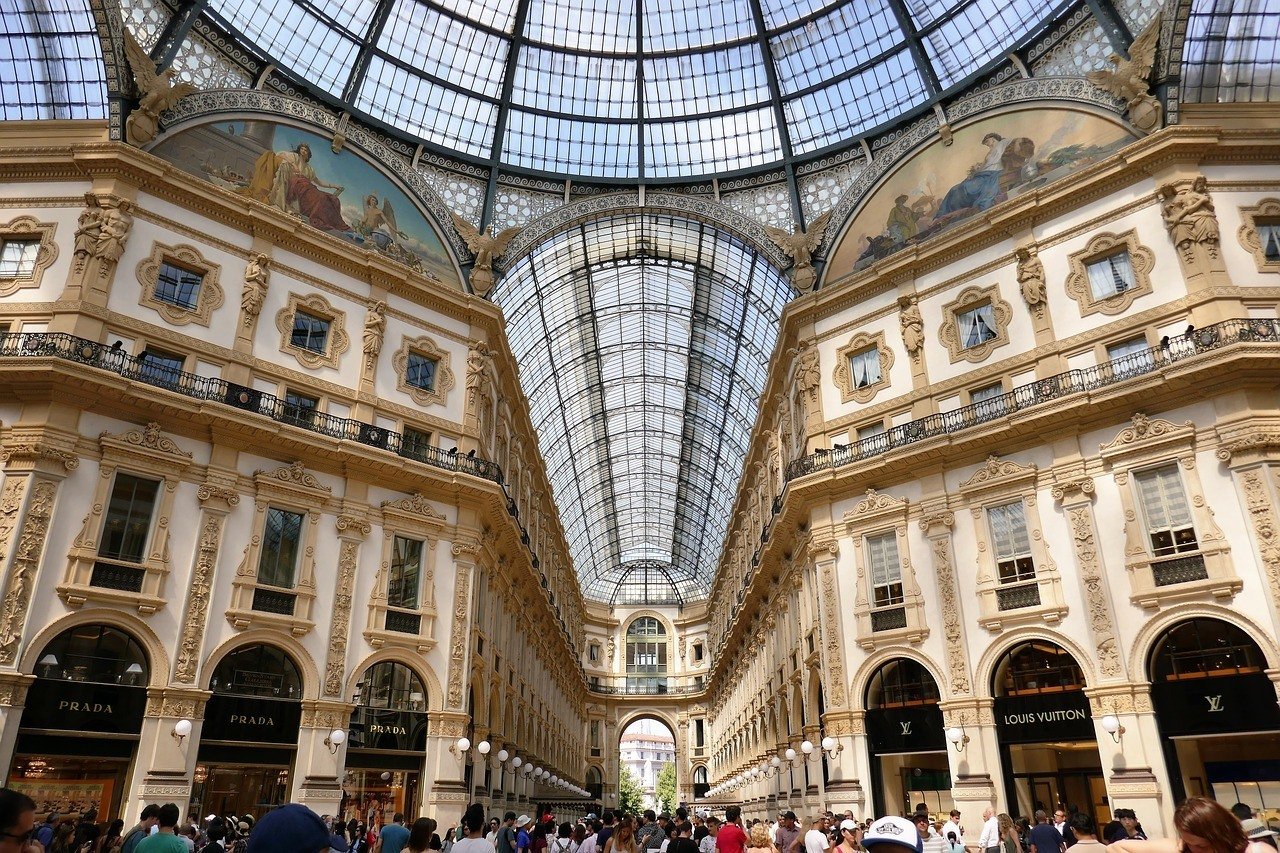 Luxury brands
Italy's oldest shopping mall
Located next to the Duomo
Beautiful class arcade
Why it's awesome: The Grand Galleria Vittorio Emanuele II might be the most luxurious and ornate shopping mall you'll ever step foot inside! This shopping promenade is covered by two glass-vaulted arcades, which is considered one of the most exceptional works of glass and iron architecture in the world. In the center is an octagonal glass dome, which glistens in the sun as it lets the light shine through. And best of all, Grand Galleria Vittorio Emanuele II connects the Duomo to the Teatro Alla Scala, which means you can do a little shopping in between all the other things you're doing in Milan!
What to do there: Besides admire the beautiful glass and iron architecture, the primary purpose of visiting Grand Galleria Vittorio Emanuele II is to shop! The mall is home to a variety of high-end luxury brands, such as Versace, Gucci, and Prada. However, you'll also find some of Italy's oldest cafes and restaurants inside. If you're looking to experience what Milan was like during its fashionable golden era, then look no further than Grand Galleria Vittorio Emanuele II!
#4 – Leonardo da Vinci National Museum of Science and Technology – Awesome place to visit in Milan with kids!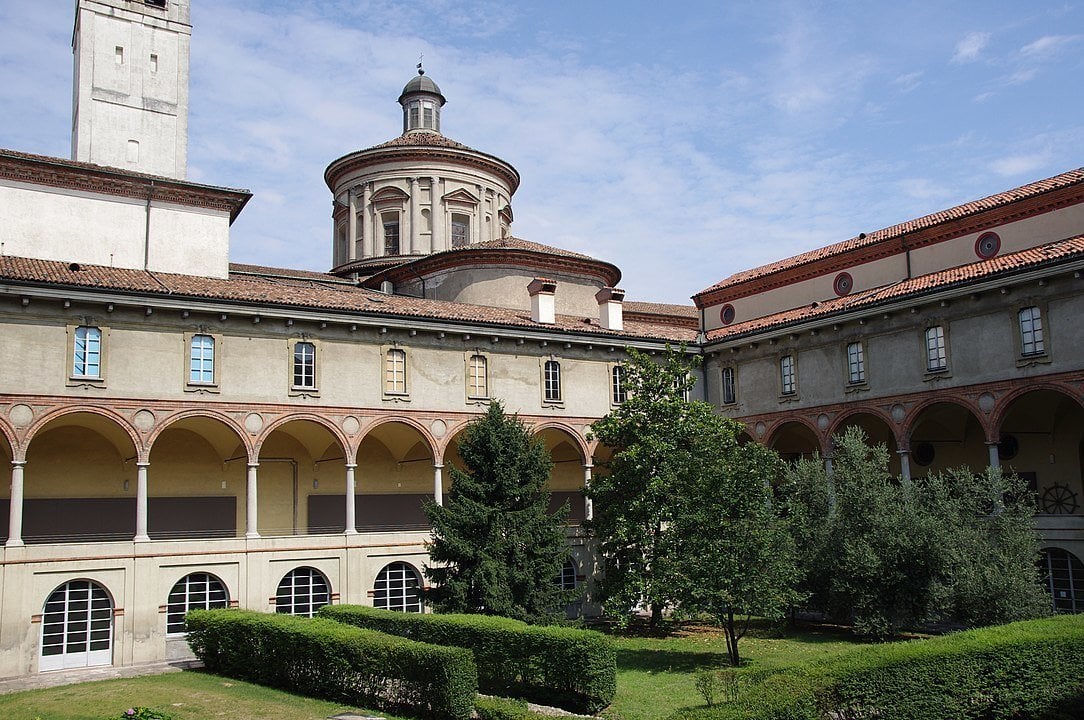 Family fun for all ages
Largest science museum in Italy
Hands-on exhibitions
Learn about transportation, energy, inventions
Why it's awesome: Not only is the Leonardo da Vinci National Museum of Science and Technology the largest science museum in Italy, but it's also the most extensive collection of da Vinci's inventions. Located inside the San Vittore al Corpo monastery, the museum is a fun day out for the whole family. As one of the most fun places to visit in Milan. Children will love the hands-on experiments, as each section in the museum includes an interactive laboratory exhibit. And while the kids play, adults will also enjoy the museum from an educational perspective.
What to do there: Besides the Leonardo da Vinci exhibit, the museum includes six other sections; materials, transport, energy, communication, new frontiers, and science for young people. But despite its size, the da Vinci exhibit is clearly the highlight and main draw of the museum. You'll find reproductions of his flying and spinning machines, as well as an extensive collection of his original drawings. If you want to get up close and personal with da Vinci's visionary influence on the world, then this is the place to be!
#5 – Piazza del Duomo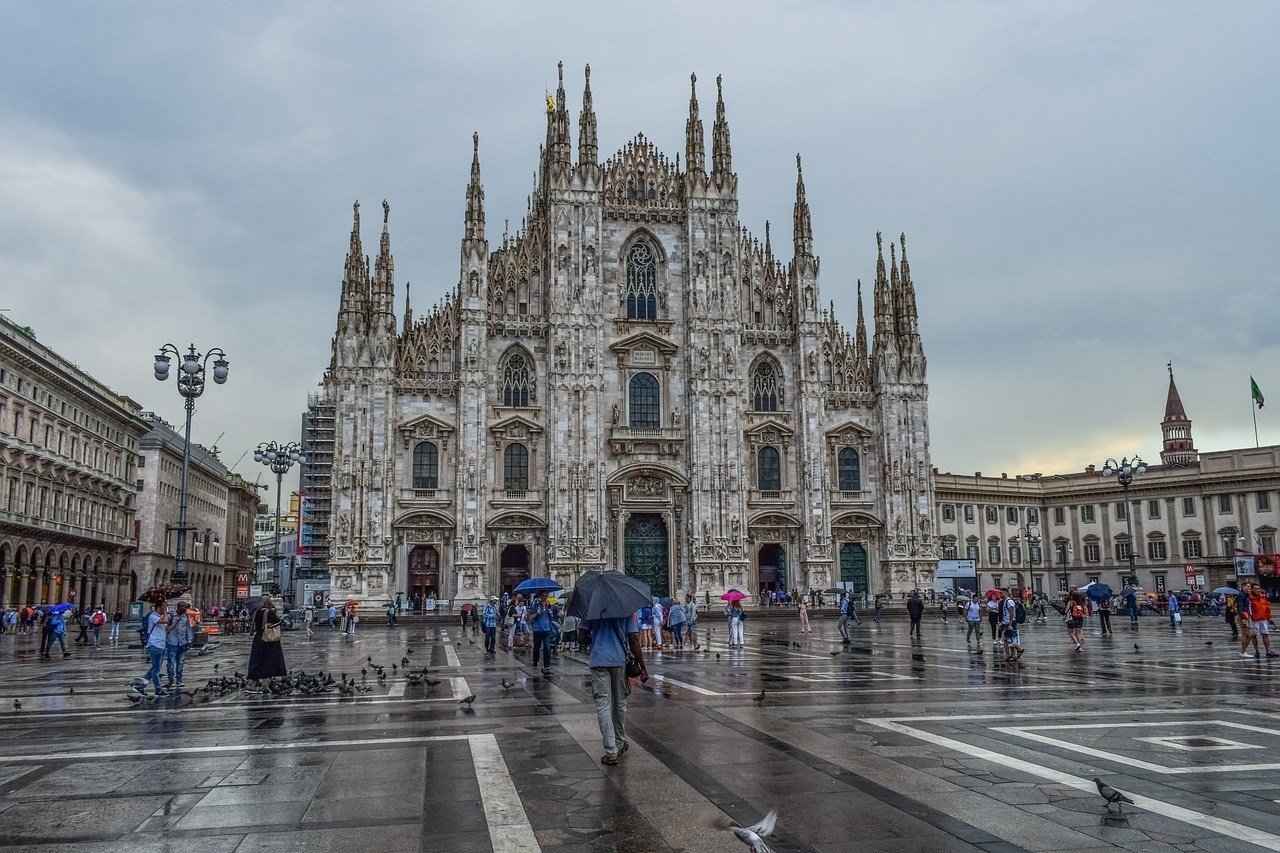 183,000 sqft
Cultural center of Milan
Largest tourist attraction in Milan
Great for people watching
Why it's awesome: When you stand in the middle of Piazza del Duomo, you feel as if you're in the center of the world. There's always something to see and do here, as locals and tourists both flock to the piazza at all hours of the day. And since it's the location for some of Milan's biggest attractions, you could easily spend an entire day without having to go very far! If you're looking to soak in the authentic Milanese atmosphere, then you can't miss a visit to this sprawling, open-air space.
What to do there: Some of the city's most famous buildings surround the edges of the piazza, including the Duomo, Galleria Vittorio Emanuele II, the Royal Palace of Milan, Palazzo dell'Arengario, and Palazzo Carminati. But despite being close to the major attractions, Piazza del Duomo is a great place to relax, and people watch. Whether you're dining at one of the outdoor cafes, shopping at the neighboring boutiques or simply sitting on the stairs admiring the buildings, there's always something to see and do here.
#6 – La Scala Opera
Opened in 1778
Opera, orchestra and ballet theater
Home to La Scala Theatre Academy
Guided tours are available
Why it's awesome: Milan attracts a wide variety of visitors but caters primarily to those looking for luxury and opulence. And although there are many fantastic places in Milan, none are as glamorous as La Scala Opera. Besides hosting some of the world's most talented artists, the building itself is also a work of art. As soon as you step foot inside the theater, you'll notice the lush, red velvet seats and curtains as well as the glistening, gold design of the balcony facades.
What to do there: Of course, the best way to experience the full La Scala Opera effect is to attend a live performance. Musical, opera, and ballet titles change each month and are performed every night during the theater season. However, you can also book a guided tour to get backstage access to the auditorium and orchestra pit during the day. But besides the theater, La Scala Opera also has an in-house museum, which includes costumes, set designs, and other memorabilia from past shows.
#7 – AC Milan San Siro Stadium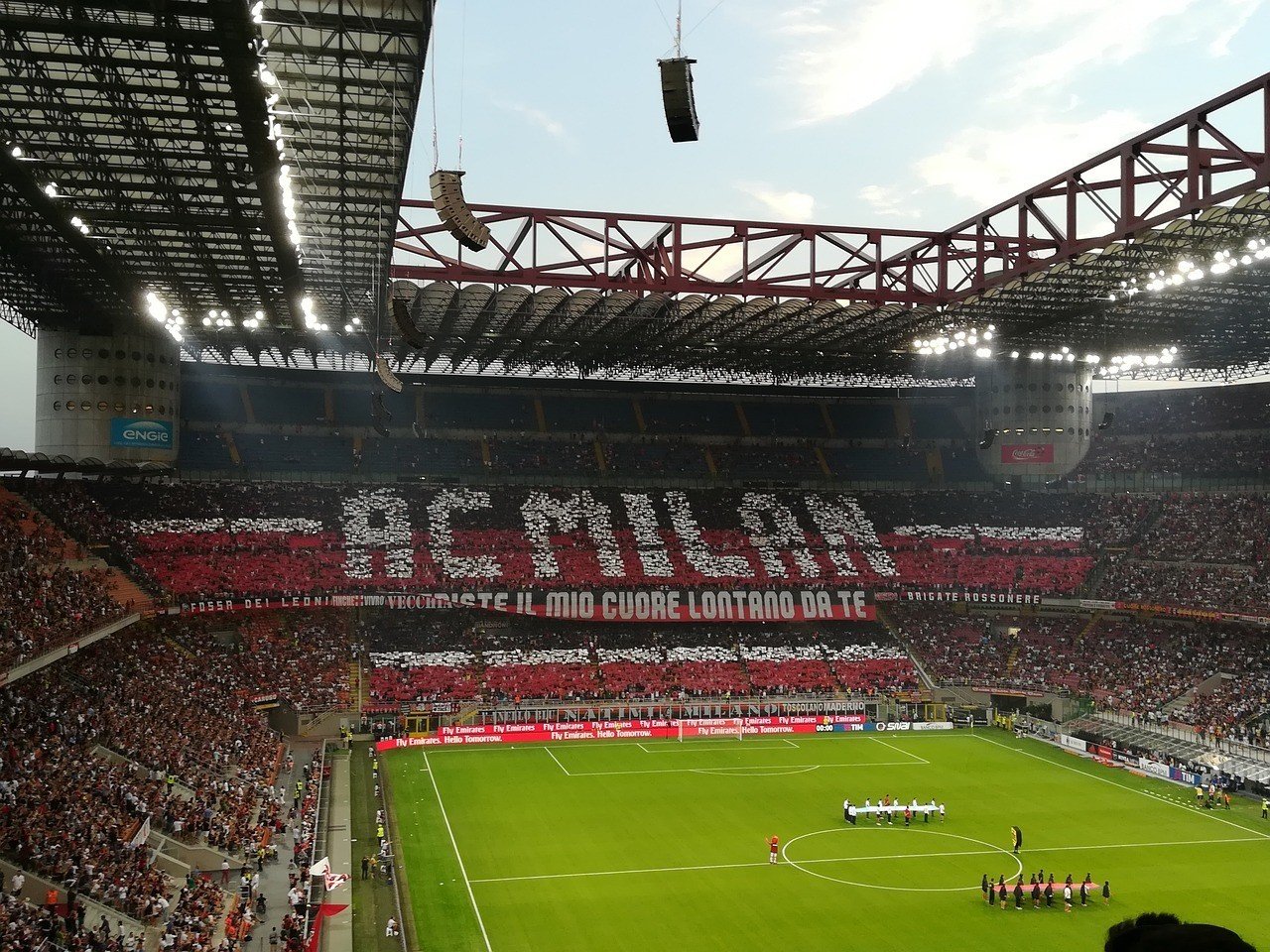 Home to AC Milan and Inter Milan teams
Book tour and museum tickets on non-game days
Over 80,000 seats
One of the most iconic stadiums in Italy!
Why it's awesome: As one of the premier sporting events in Italy, the San Siro Stadium is a must-visit for football fans (no matter what team you cheer for!). Holding over 80,000 screaming spectators and fans, it's one of the largest stadiums in not just Italy, but in all of Europe. Besides being home to both AC Milan and Inter Milan teams, San Siro has also hosted the World Cup and European Cup Finals. And besides its size, it's also one of Milan's top concert and event venues!
What to do there: If you're lucky enough to be in Milan during an AC Milan or Inter Milan home game, then you should go to watch a live match. The atmosphere of the crowded, fan-filled stadium is unique and unlike many other football stadiums around the world. But if you are unable to score tickets, then don't worry. You can also book a guided tour of the stadium and sports memorabilia museum. On the tour, you can visit the locker rooms, interview area, and even step onto the pitch!
#8 – Parco Sempione – A must visit place in Milan on the weekend!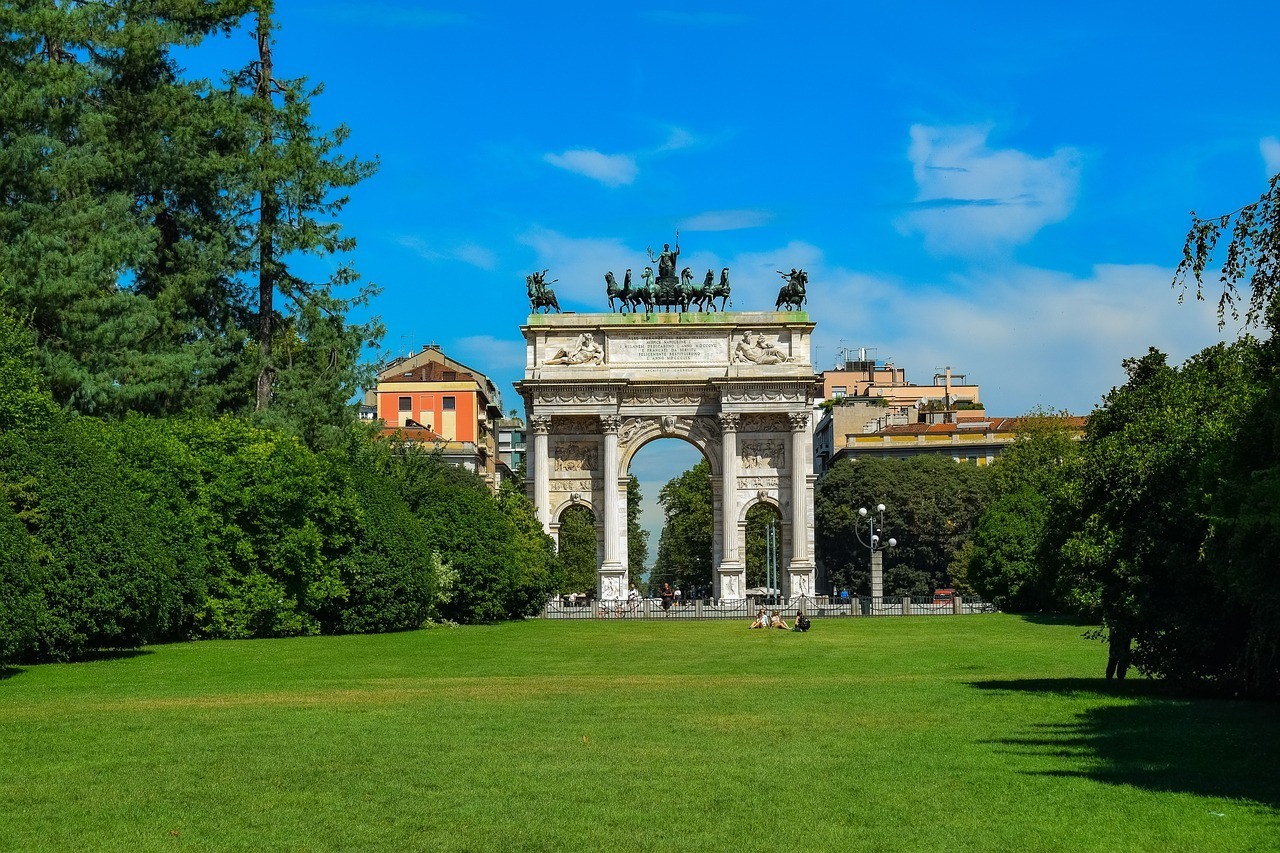 Walking, running, and cycling paths
Visit the public aquarium
Dozens of statues and monuments
Relaxing, city escape
Why it's awesome: If you're in Milan for the weekend and looking to escape the bustling city center, then venture over to Parco Sempione. Located next to the Sforza Castle, it's considered one of the largest and most relaxing parks in Milan. With dozens of trails, walkways, and cycle paths, Parco Sempione is the perfect place for a quiet afternoon walk or bike ride. And for art lovers, the park is also home to a variety of monuments and statues, including the Palazzo dell'Arte museum and exhibit.
What to do there: Covering over 95 acres, Parco Sempione has something for every type of visitor. Whether you're enjoying a leisurely stroll through the grassy fields, or having a picnic next to the Arch of Peace monument, you're guaranteed to enjoy the laid-back, relaxing atmosphere of the park. And for those looking for a bit more entertainment, Parco Sempione is also home to the Civic Aquarium of Milan, home to hundreds of beautiful fish and sea creatures. And next to the aquarium is Arena Civica, a stunning neo-classical outdoor stadium.
#9 – Brera District – One of the most underrated places to see in Milan!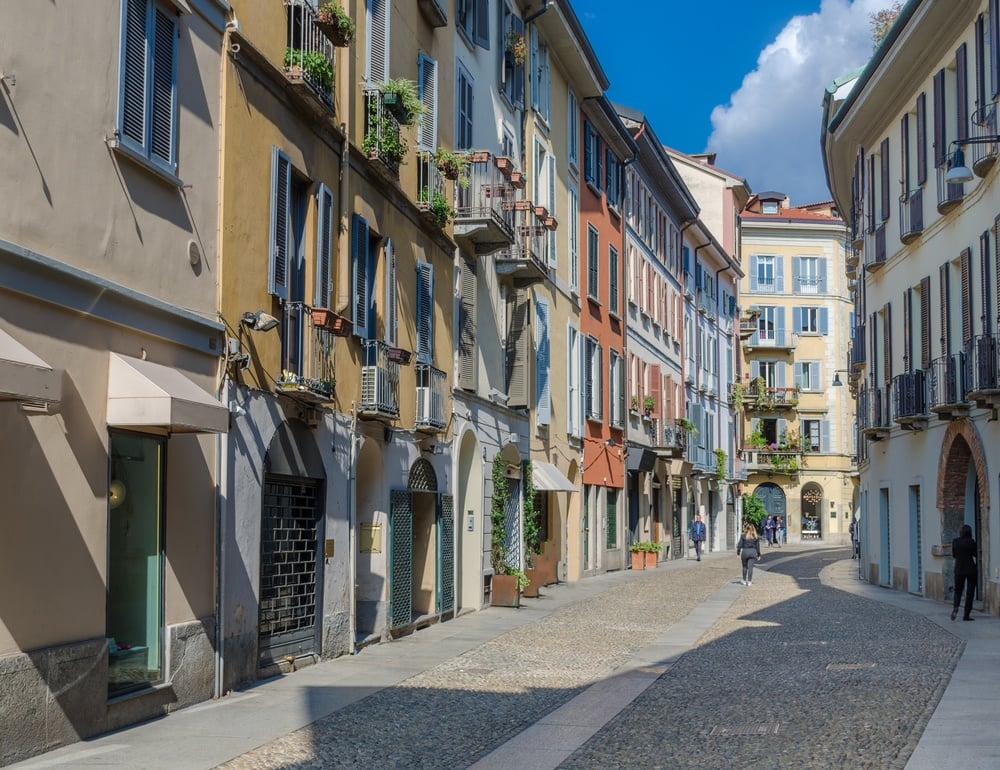 Milan's artistic neighborhood
Trendy restaurants, bars, and cafes
Home to the Brera Academy of Fine Arts and Brera Art Gallery
Boutique and big-brand shops
Why it's awesome: Filled with independent boutiques, trendy coffee shops, and hip bars, the Brera District is the artistic heart of Milan. Here, you'll find artists, musicians, and other boho-types walking the streets shopping for antiques, sipping on coffee, or heading to an art museum. Compared to the skyscrapers and high-rises Milan is famously known for, the Brera is a breath of fresh air. As you walk the cobblestone streets admiring the gorgeous, ivy-lined buildings, you'll feel as if you've found a local, authentic side of Milan.
What to do there: Considered one of Milan's coolest neighborhoods, the Brera is home to a variety of activities day and night. Besides the delicious restaurants, bars, and cafes, you can also find both independent and well-known clothing and design shops along the streets. And near Palazzo Brera is the Brera Academy of Fine Arts as well as Brera Art Gallery, two iconic monuments in the neighborhood. And if you need a quiet escape, head to the Giardino Botanico, a charming botanical garden with an astronomical observatory.
Is This the Best Daypack EVER???
#10 – Naviglio Grande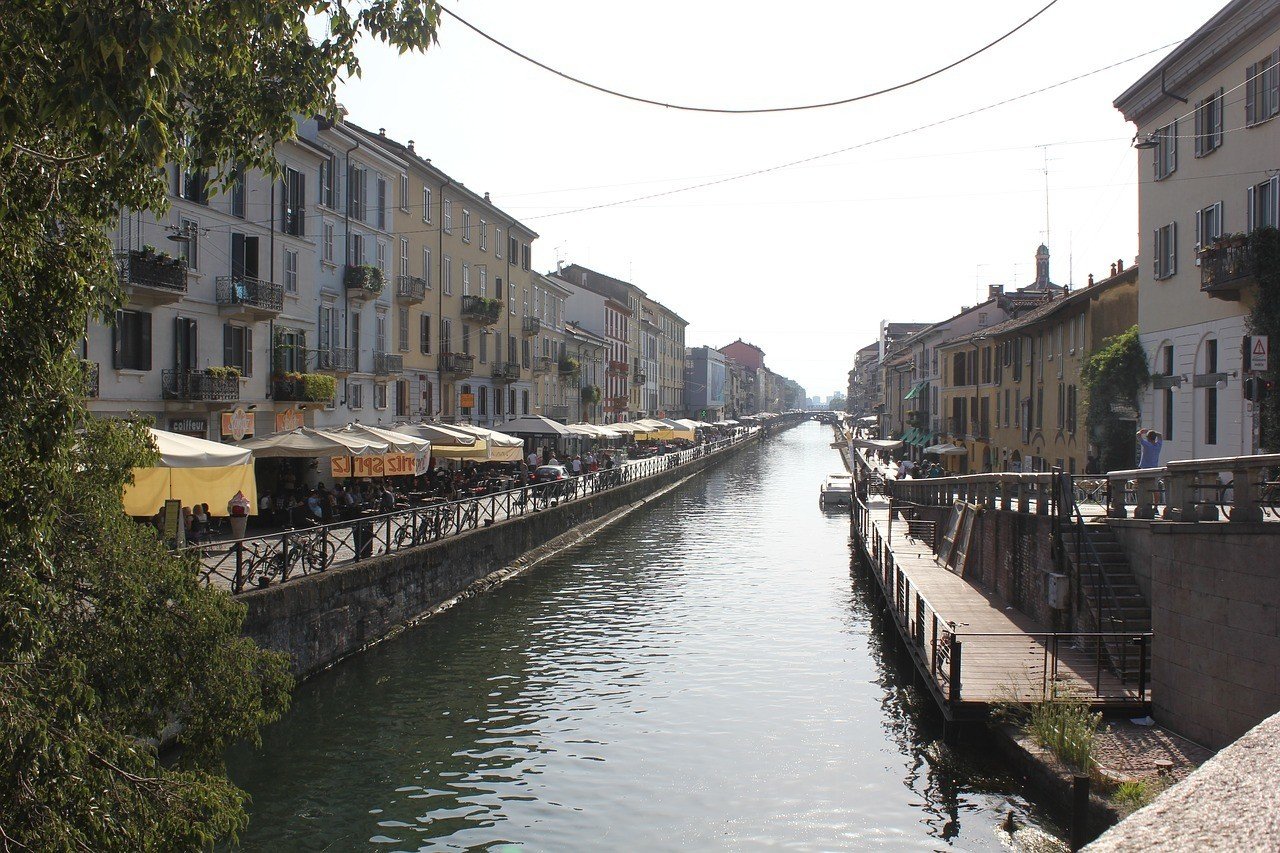 Almost 1,000 years old
Lovely restaurants and cafes
Off the beaten path
Milan's "Little Venice"
Why it's awesome: You don't have to visit Venice or Amsterdam to view canals! Milan has it's own canal network, the Naviglio Grande, which flows from Porta Ticinese to the Ticino River. And best of all, it's located just a few steps from the city center where you'll find the best hostels in Milan. But despite its central location, this hidden gem is often overlooked by the crowds of tourists, making it a great escape. And the walkways on either side of the canal are filled with shops, restaurants, and bars to entertain even the wariest of travelers.
What to do there: Naviglio Grande is a great place to relax on a warm, sunny day. You can spend the afternoon walking along the canal while also watching the boats that float by. And when you get hungry or thirsty, you can stop at one of the many cafes or restaurants that are nearby. At night, the canal becomes a lively hotspot for bar hopping as locals spill onto the walkways drinking aperitivo and wine. So if you're looking for a local, laid-back neighborhood, spend an afternoon and evening near Naviglio Grande!
#11 – Basilica di San Lorenzo – A fascinating, education place to visit in Milan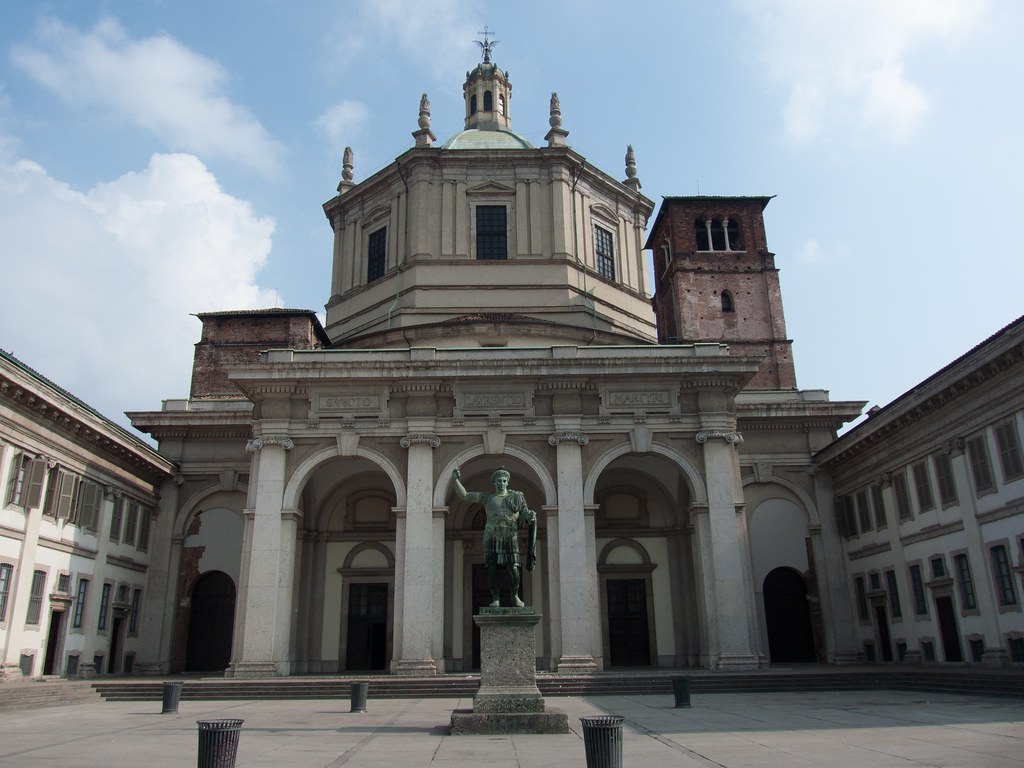 Built in the 5th-century
Beautiful mosaics and frescos
Must see the connecting Cappella di Sant'Aquilino
Oldest church in Milan
Why it's awesome: Built in 402, the Basilica di San Lorenzo is one of the oldest churches in Italy. But you might not even notice since it's undergone several facelifts despite being constructed during the Roman times. It's considered one of the most beautiful works of middle age and early Christian architecture, with four vestibules, four bell towers, and an octagonal dome in the center. Because of this, it's served as a model for famous churches and basilicas around the world.
What to do there: If you're a fan of architecture and art, then a visit to the Basilica di San Lorenzo is a must. Before you enter the church, you'll notice a quiet courtyard in front with a bronze statue of Constantine the Great, a Roman emperor who converted to Christianity. Inside, there are many marble mosaics and colorful frescos, especially in the connected Cappella di Sant'Aquilino. Inside the Cappella di Sant'Aquilino, you can also visit the crypt which was built using materials from a Roman amphitheater that was once located nearby.
#12 – Castello Sforzesco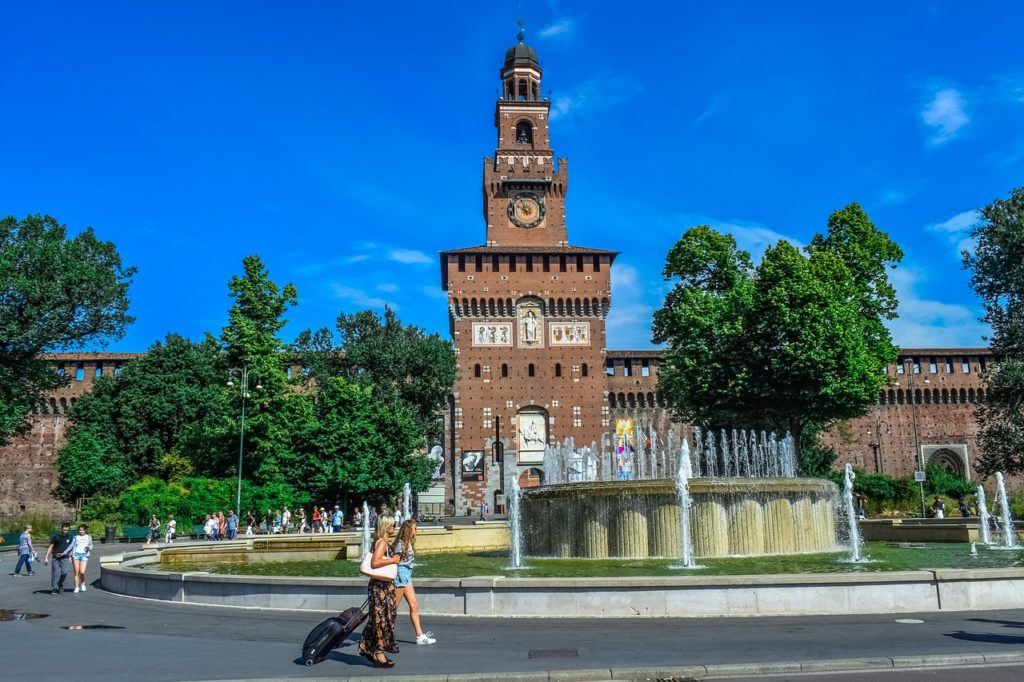 Restored 15th-century castle
Nine museums and galleries
Located next to Parco Sempione
Defensive tower, moats, and walls
Why it's awesome: As one of Milan's most famous attractions, Castello Sforzesco is an impressive 15th-century castle set amongst beautiful, lush gardens. Although the Duke of Milan built it, it was extensively reconstructed 400 years later. But this is not your average castle or fortress! Castello Sforzesco actually houses nine different art galleries and museums, making it one of the most visited sites in all of Milan.
What to do there: Once you enter the castle, you can roam the grounds looking at the courtyards, ducal rooms, and the defensive moats and ravelins. Guided tours are offered to those who want to learn about the history and influence of the castle. Or, you can choose to visit one of the nine on-site museums, including the Museum of Ancient Art, The Museum of Musical Instruments, and the Archaeological Museum of Milan. And at the Trivulziana Libary, you can find Leonardo da Vinci's original Codex Trivulzianus manuscript.
Small Pack Problems? 😉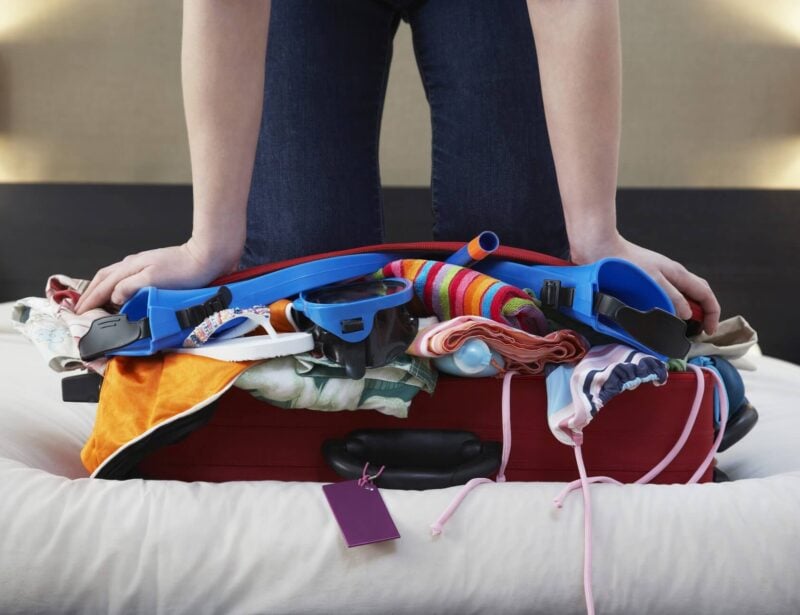 Wanna know how to pack like a pro? Well for a start you need the right gear….
These are packing cubes for the globetrotters and compression sacks for the real adventurers – these babies are a traveller's best kept secret. They organise yo' packing and minimise volume too so you can pack MORE.
Or, y'know… you can stick to just chucking it all in your backpack…
Get Yours Here
Read Our Review
#13 – QC Termemilano
Milan's most prestigious bathhouse and spa
Come for daily aperitivo happy hour
Late, midnight swims on the weekend
Book a spa treatment or massage
Why it's awesome: If you're looking to relax and unwind after a long day of sightseeing, then stop by the QC Termemilano. This Roman-style thermal bath is located underground at a former tram station. Inside, you can treat yourself to a variety of spa experiences, like warm and cold baths, jacuzzis, saunas, and even an indoor waterfall! And best of all, the groundwater is heated to a comfortable 98.6 degrees Fahrenheit at all times during the year!
What to do there: There's no doubt about it, you come to QC Termemilano for some good old-fashioned rest and relaxation! Treat yourself from the inside out as you lounge in the relaxation rooms, warm up by the sauna, or swim in the jetted pools. And if you come during the daily happy hour, you can enjoy a variety of light aperitvio snacks at no extra charge. Or, visit on the weekend for extended bath hours and swim in the shadow of the moonlight until the early hours of the morning.
#14 – Corso Como – One of the more unique places to visit in Milan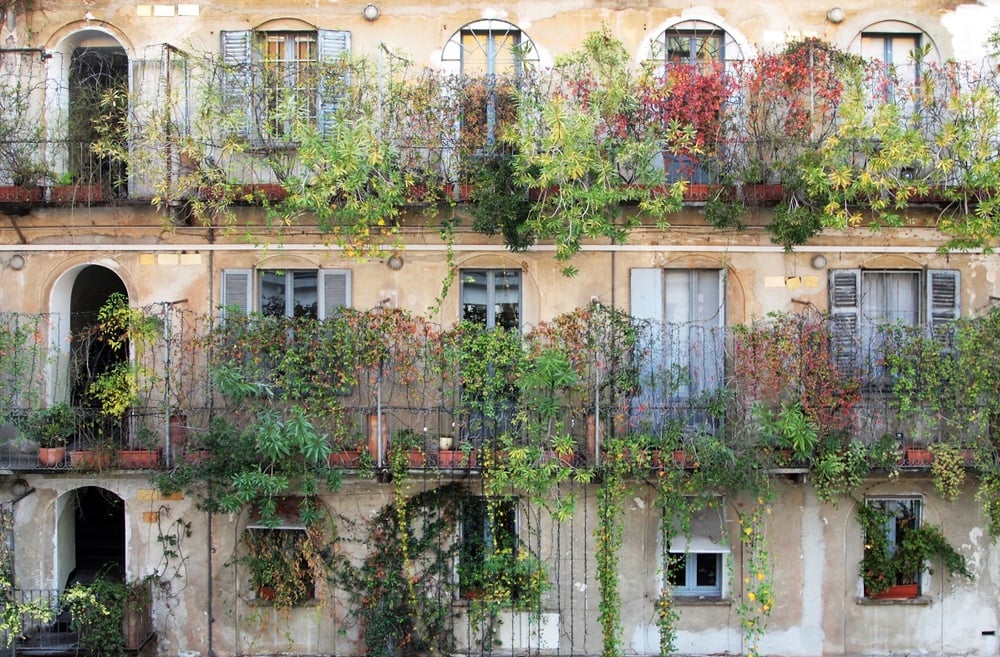 Many one-off concept stores
Trendy restaurants and bars
Located in modern, new Milan
Artistic, fashion district surrounded by skyscrapers
Why it's awesome: Located in the thriving, new section of Milan, Corso Como is a unique space filled with modern restaurants, boutique shops, and lively nightclubs. With dozens of venues lining the wide, pedestrianized street, Corso Como is bustling with locals and tourists all times of the day. Although it's not a big space, Corso Como still manages to feel like it's own world, with a distinctive, upscale atmosphere and clientele. Not to mention, it's great for people watching!
What to do there: Come for a gourmet weekend brunch, a hand-crafted coffee or gelato, or a raging party with dancing. Or, spend a lazy afternoon shopping at one of the many concept stores and fashion boutiques scattered around the area. Don't miss 10 Corso Como, a trendy cafe/restaurant, art gallery, and clothing shop created by the editor of Vogue Italy. And at night, it becomes the center of Milan's nightlife, with visitors of all ages looking for delicious cocktails and live music. There are some of Milans greatest Airbnb's dotted around the neighbourhood too!
#15 – Milan Chinatown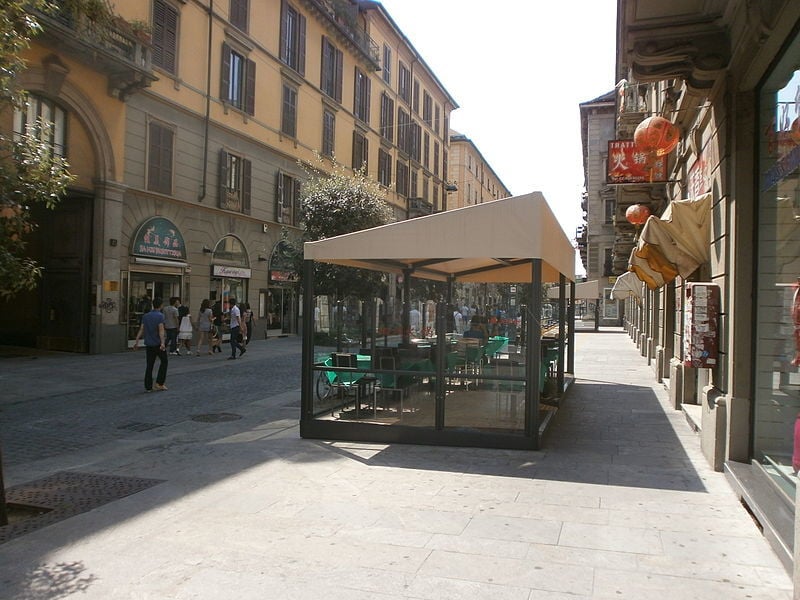 Largest Chinese community in Italy
Cheap souvenirs and textiles
Tasty restaurants and street snacks
Come during the Chinese New Year festival
Why it's awesome: The Chinatown in Milan may be small at only a few short streets, but it's the largest Chinese community in all of Italy. It was initially established in the early 1920s by Chinese immigrants from Zhejiang province, who came over to work in textile and leather shops. Since then, it's become home to over 20,000 ethnic Chinese citizens. And now, Chinatown has grown to become a buzzing cultural center filled with salons, boutiques, and herbal medicine pharmacies. And with dozens of silk, leather, and fabric shops, it remains one of the biggest ethnic commercial centers in the city.
What to do there: Just like most Chinatowns around the world, Milan's Chinatown is a great place for shopping. You can find a variety of affordable Italian and Chinese souvenirs (even though we can't vouch for their quality!). The textile shops also sell tailor-made fabrics, and at a much cheaper cost than most other places in Milan. But most notably, you can eat exceptionally well in Chinatown. From Chinese classics like dumplings and crepes to Italian delicacies like gelato and pastries, Chinatown has it all!
#16 – Golden Triangle – A shopping addict's must-see in Milan!
Fashion Milan must see
High-end brands and shops
Glitzy restaurants and upscale cafes
See and be seen in Milan
Why it's awesome: You can't go to Milan with at least walking through the Golden Triangle, the ultimate shopper's paradise. Located north of the Duomo, the Gold Triangle is a cluster of streets that are home to the city's most elusive and luxurious shops, such as Prada, Versace, Ferragamo, and Valentino. In fact, it's considered one of the most expensive streets in the world! The buildings are stunning, and the tree-lined streets and cobblestone alleys make it worth a visit. Don't miss this beautiful area that runs from Via Monte Napoleone to Via della Spiga.
What to do there: In the Golden Triangle, shopping is key. You'll find traditional, high-class Italian fashion brands as well as international ones. While most shops are expensive, you can still find smaller, independent shops scattered around. But even if you can't afford to purchase anything, you can always go to window shop and admire the affluent who can! Of course, there are plenty of cafes, restaurants, and gelato shops if you need a break.

Our GREATEST Travel Secrets…
Pop your email here & get the original Broke Backpacker Bible for FREE.
#17 – Leonardo da Vinci's Vineyard – One of the most unusual things to do in Milan!
Leonardo da Vinci's private escape and vineyard
Built in the mid-1400s
On-site museum and aristocratic villa
Peaceful and tranquil gardens
Why it's awesome: If you've ever wanted to walk in da Vinci's footsteps, then his vineyard is the place to do so! The Duke of Milan gifted da Vinci this stunning vineyard, which lays next to Chiesa Santa Maria delle Grazie. It was here where da Vinci spent time while completing his masterpiece, the Last Supper. Surrounded by green trees, flowing fountains, and flowering gardens, the vineyard is a rare glimpse into the aristocratic lifestyle of the Italian Renaissance.
What to do there: Visitors come to this attraction in Milan to admire the same charming and peaceful area that da Vinci loved himself. Within the vineyard sits a villa which once belonged to the diplomatic Atellanis family. It has since been transformed into a museum, with relics and memorabilia from da Vinci. A booked ticket includes a 25-minute tour of the villa, gardens, and vineyard.
Get insured for your trip to Milan!
ALWAYS sort out your backpacker insurance before your trip. There's plenty to choose from in that department, but a good place to start is Safety Wing.
They offer month-to-month payments, no lock-in contracts, and require absolutely no itineraries: that's the exact kind of insurance long-term travellers and digital nomads need.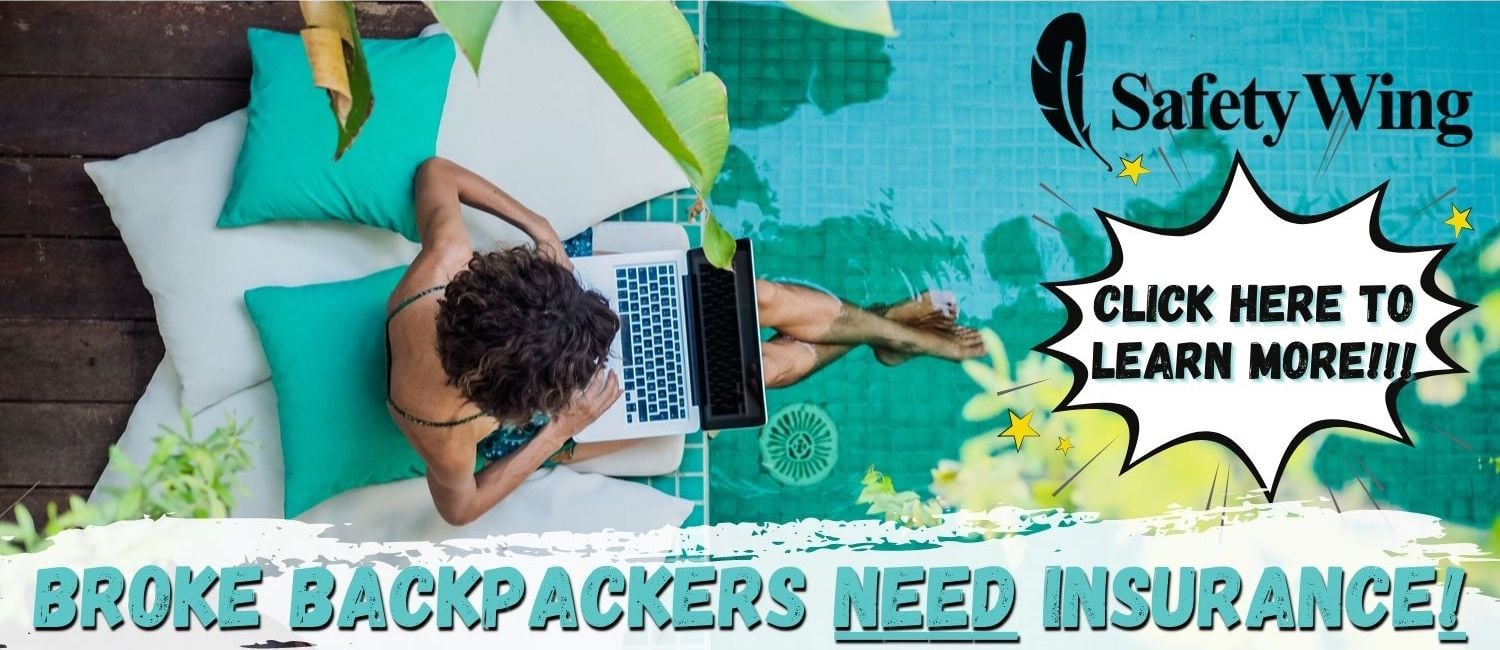 SafetyWing is cheap, easy, and admin-free: just sign up lickety-split so you can get back to it!
Click the button below to learn more about SafetyWing's setup or read our insider review for the full tasty scoop.
FAQ on the Best Places to Visit in Milan
Find out what people want to know about the best places to visit in Milan
Final Thoughts
As you can see, there's more to Milan than just glitzy fashion boutiques and high-end restaurants. And while there's no shortage of shopping, there's an entire world of unique attractions to see when you travel to Milan.
In fact, there are dozens of extraordinary monuments, contemporary museums, and even historic churches and cathedrals to add to your Milan itinerary. Whether you're looking for an action-packed week or just the best places to visit in Milan for three days, we hope you have an idea of what to see and do!
---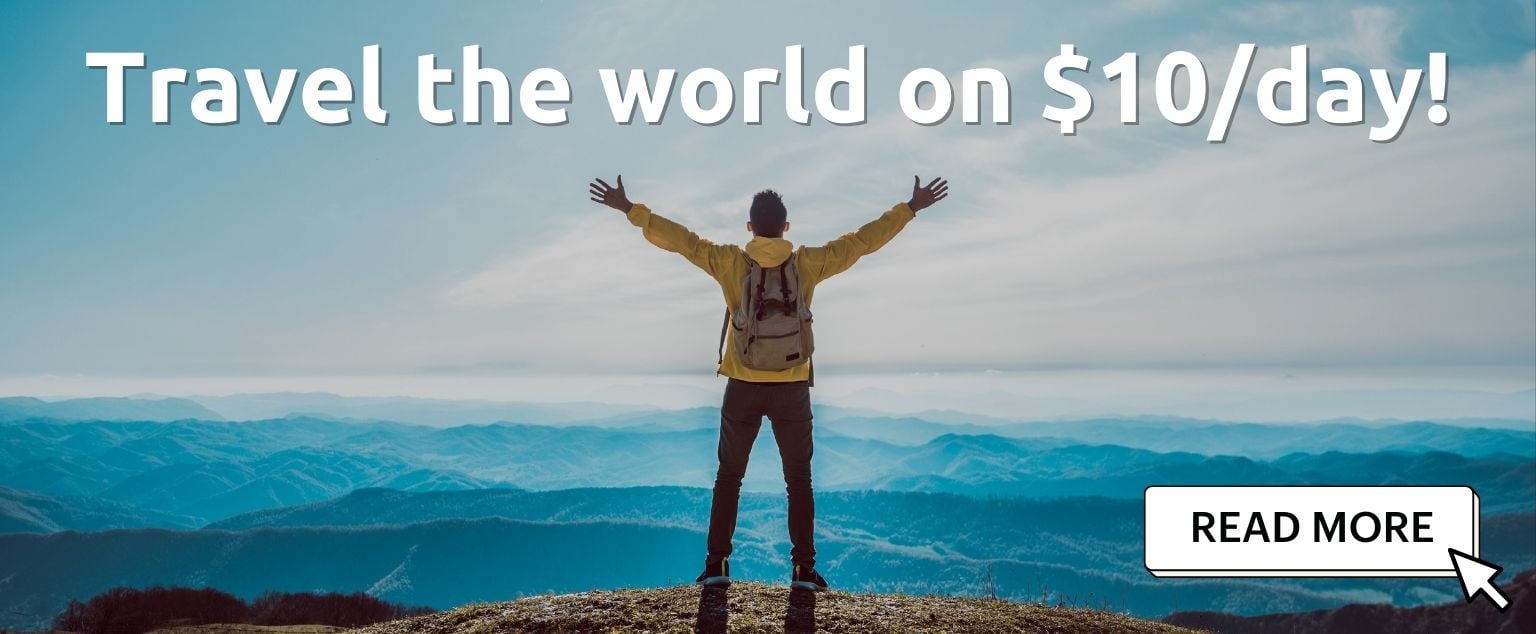 And for transparency's sake, please know that some of the links in our content are affiliate links. That means that if you book your accommodation, buy your gear, or sort your insurance through our link, we earn a small commission (at no extra cost to you). That said, we only link to the gear we trust and never recommend services we don't believe are up to scratch. Again, thank you!