Your bags are packed and you are about to board a flight to the fashion capital of the world. All you need to do now is to finalize an itinerary with the best things to do in Milan. The magnificent Italian city is dripping with culture and fast-paced happenings. Whether you're a sports fan, a historical enthusiast or a party animal – Milan is fully kitted to offer you the ultimate experience!
The perfect combination of sophistication, elegance and luxury living, Milan is a top tourist destination. As it climbs up higher on the tourist hot-spot ladder, the price of visiting the city is becoming significantly more expensive. If you want to travel the city in a cost-effective way, then planning your Milan itinerary is essential.
If you are looking for a punchy summary of how to spend 3 days in Milan – look no further!

Unlock Our GREATEST Travel Secrets!
Sign up for our newsletter and get the best travel tips delivered right to your inbox.
Insider Tips for an AMAZING Weekend in Milan
The huge metropolis can be incredibly overwhelming for a first-time traveler to Milan. Deciding where to stay, knowing how to get around, and having a short-list of attractions based on your interests is crucial.
Know Where to Stay in Milan
Wherever possible, try to stay in the city center of Milan. A weekend in Milan is a limited amount of time to explore this huge, expensive city, so centrality is really important to save time! Less time commuting means that you have more time to soak up the city.
Some of the best areas to stay in Milan are Centro Storico for the history-lovers, Brera for the art enthusiasts, Porta Nuova for glimpses of new Milan and Ticenese for the night owls. Another important factor to consider is your budget and what you are willing to spend. Here are our top picks of places to stay for various budgets.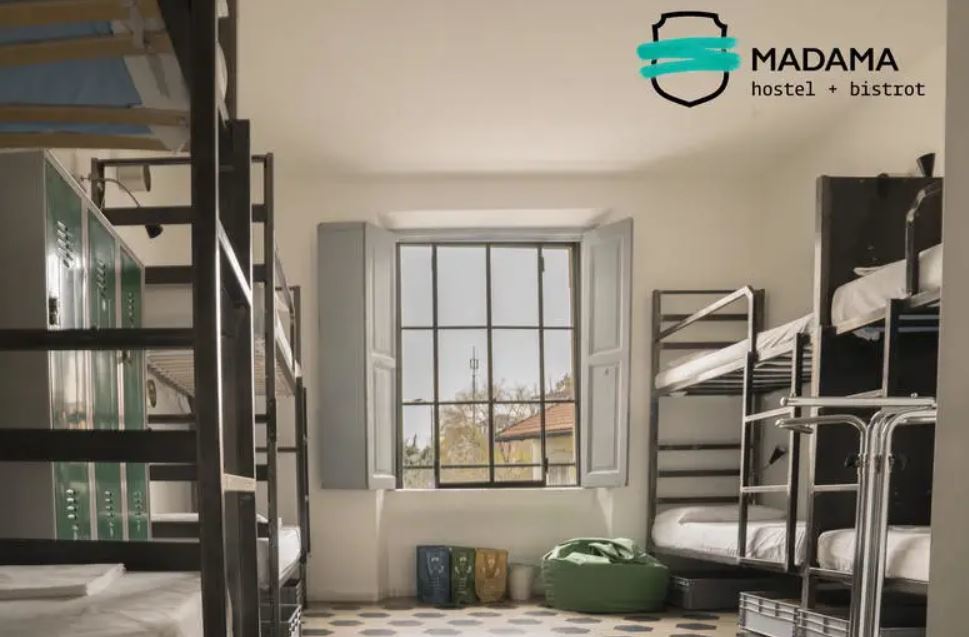 A top-rated, quirky hostel located in a former police station
Conveniently located and well-connected to main tourist attractions
All furniture is made entirely of recycled materials!
If you're looking for a comfortable hostel in Milan, then Madama Hostel and Bistrot is the spot for you! The rooms are cozy, affordable and centrally located to help you make the most of your time in the city!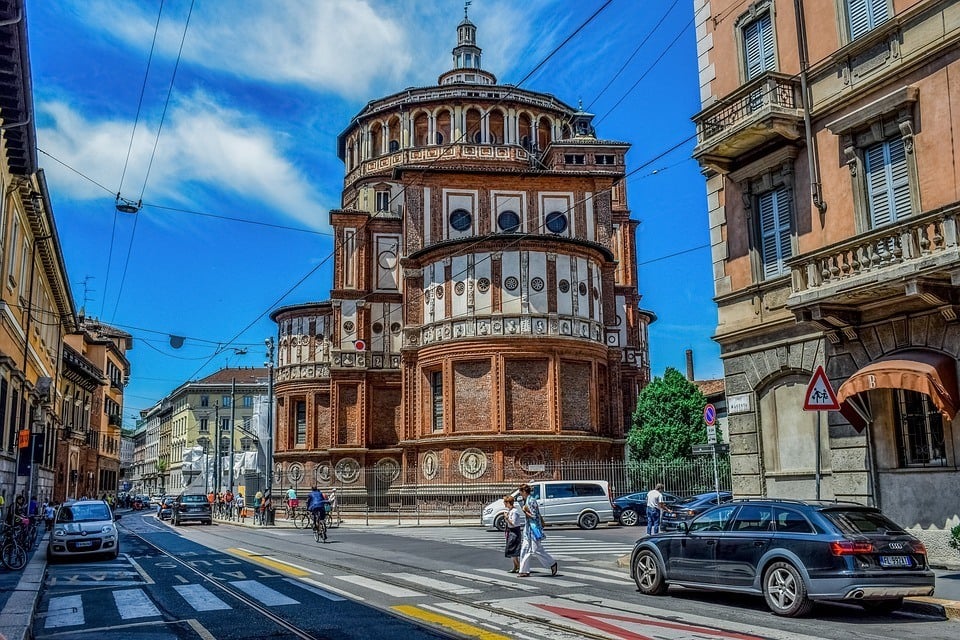 Modern and minimalist, this one-bedroom flat is located in the heart of Milan. Less than a one-minute walk to the Piazza and Duomo di Milano, you won't find a better Airbnb in Milan. Enjoy a well-equipped kitchen and space for four people in this charming, safe and comfortable Italian flat.
Is this amazing Milan Airbnb booked for your dates? We've got your back with our Best Airbnbs in Milan guide!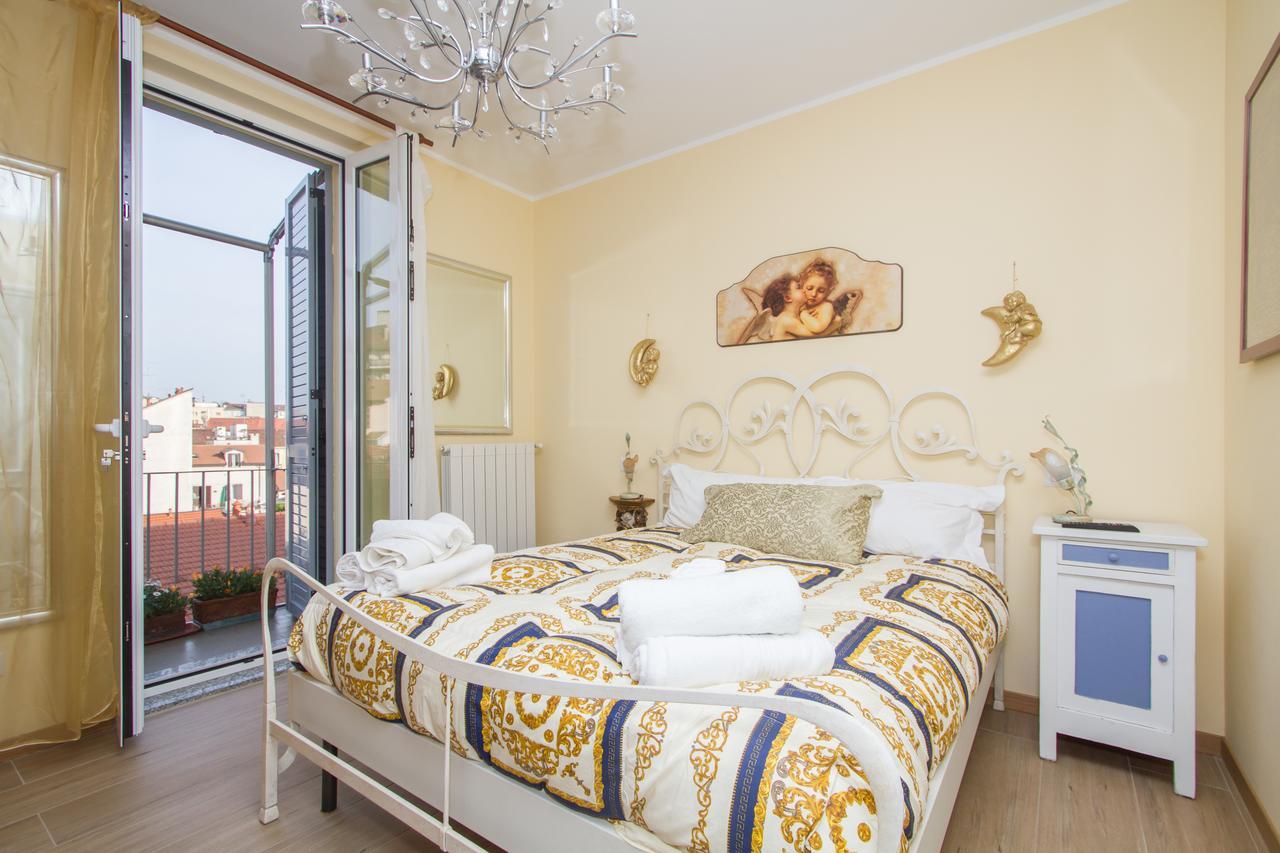 An excellent breakfast is served for each traveler!
Milan city center is easily accessible from the comfy B&B
World-class hosts who are warm and welcoming
B&B Antico Cortile is known to be one of the top rated budget hotels in Milan. The genuine hospitality, convenient location and comfortable rooms put the B&B in a separate league to its competitors!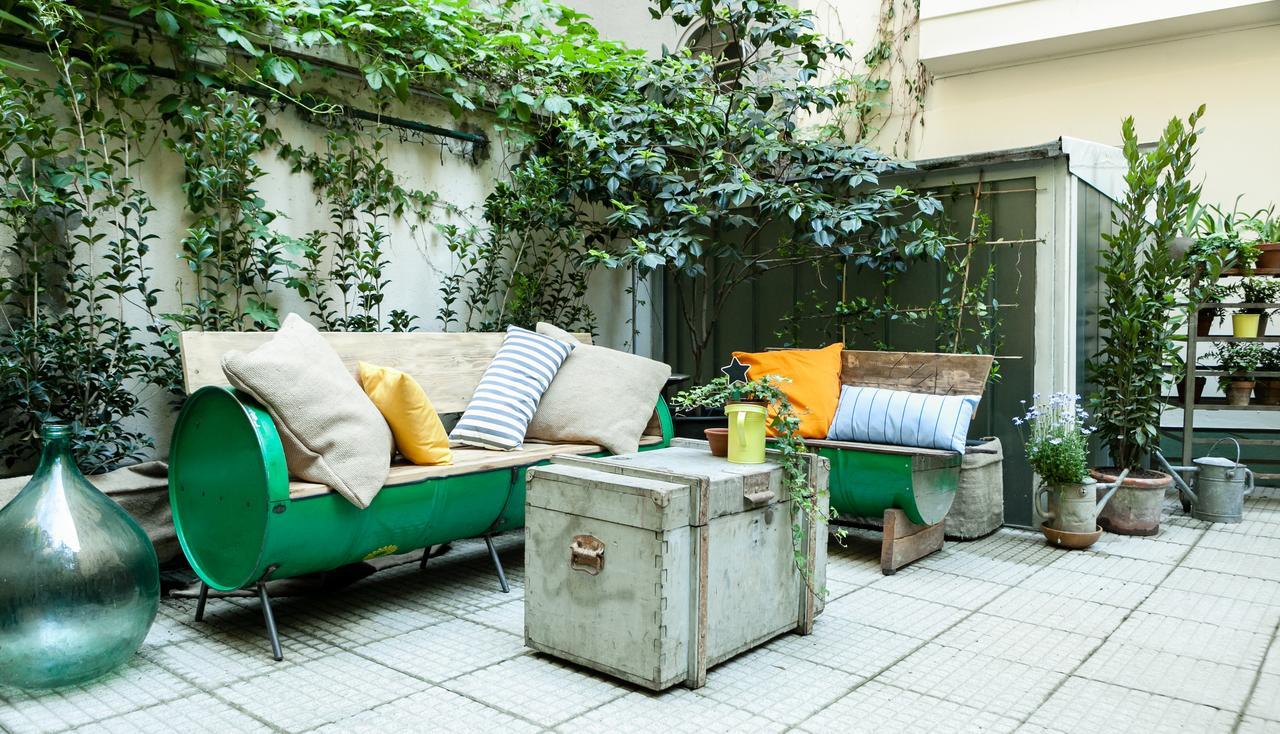 Perfectly located next to Milan Centrale Station and Metro Station
Nightly events organized for travelers wanting to socialize
The 6th-floor terrace promises exquisite views and a place to relax
Best described as a luxury hostel, Ostello Bella Grande gives travelers a choice of a double room or a shared dormitory. The social nature of the spot means that it is a top pick for solo travelers looking to meet new people!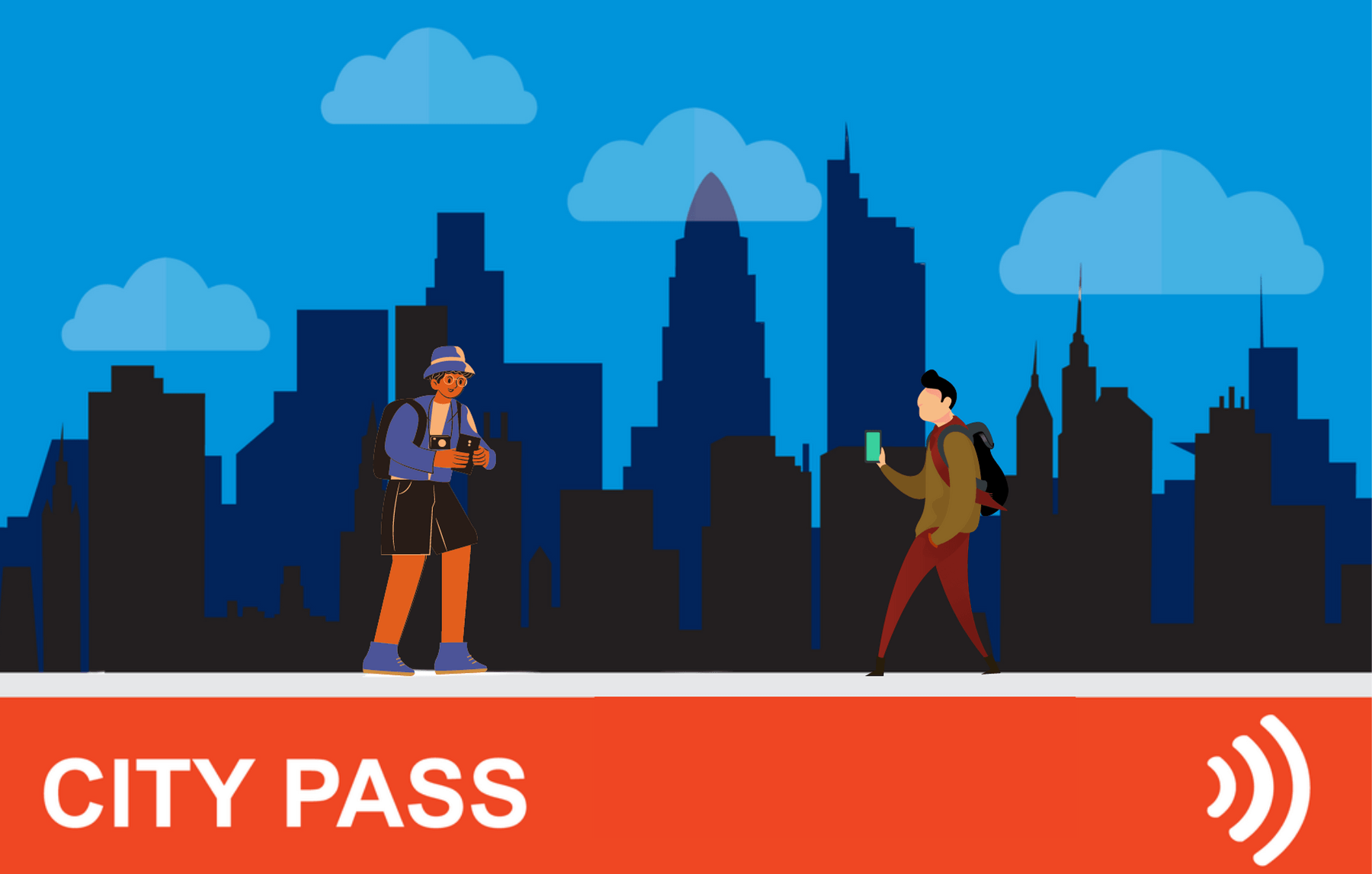 Travelling to Milan? Then plan yo' trip the smart way!
With a Milan City Pass, you can experience the best of Milan at the CHEAPEST prices. Discounts, attractions, tickets, and even public transport are all standards in any good city pass – be sure invest now and save them $$$ when you arrive!
Buy Your Pass NOW!
Know How to Get Around in Milan
While Milan is a fairly easy city for tourists to navigate, it is always a great idea to be acquainted with the various transportation networks before arriving in a city! Similar to other efficiently-run big cities, Milan uses a same-ticket system for public transport, which makes getting around much more convenient.
The single ticket provides access to Milan's metro, tram and bus systems. If you plan on commuting quite a lot during your 48 hours in Milan, then you may want to invest in a "carnet" which equates to approximately 10 single tickets. These tickets can be bought from various stations in Milan, select newsstands and station vending machines.
Handy tip: All public transport tickets must be validated on their first use.
If you prefer private transportation, Milan offers a selection of transport options including taxis, uber and even bike share. It is important to note that taxis are not allowed to simply stop for passengers. Instead, you need to make your way to a designated taxi stand.
BikeMi is Milan's popular bike-sharing program, which makes getting around the city quick and easy, with over 200 stations scattered throughout Milan.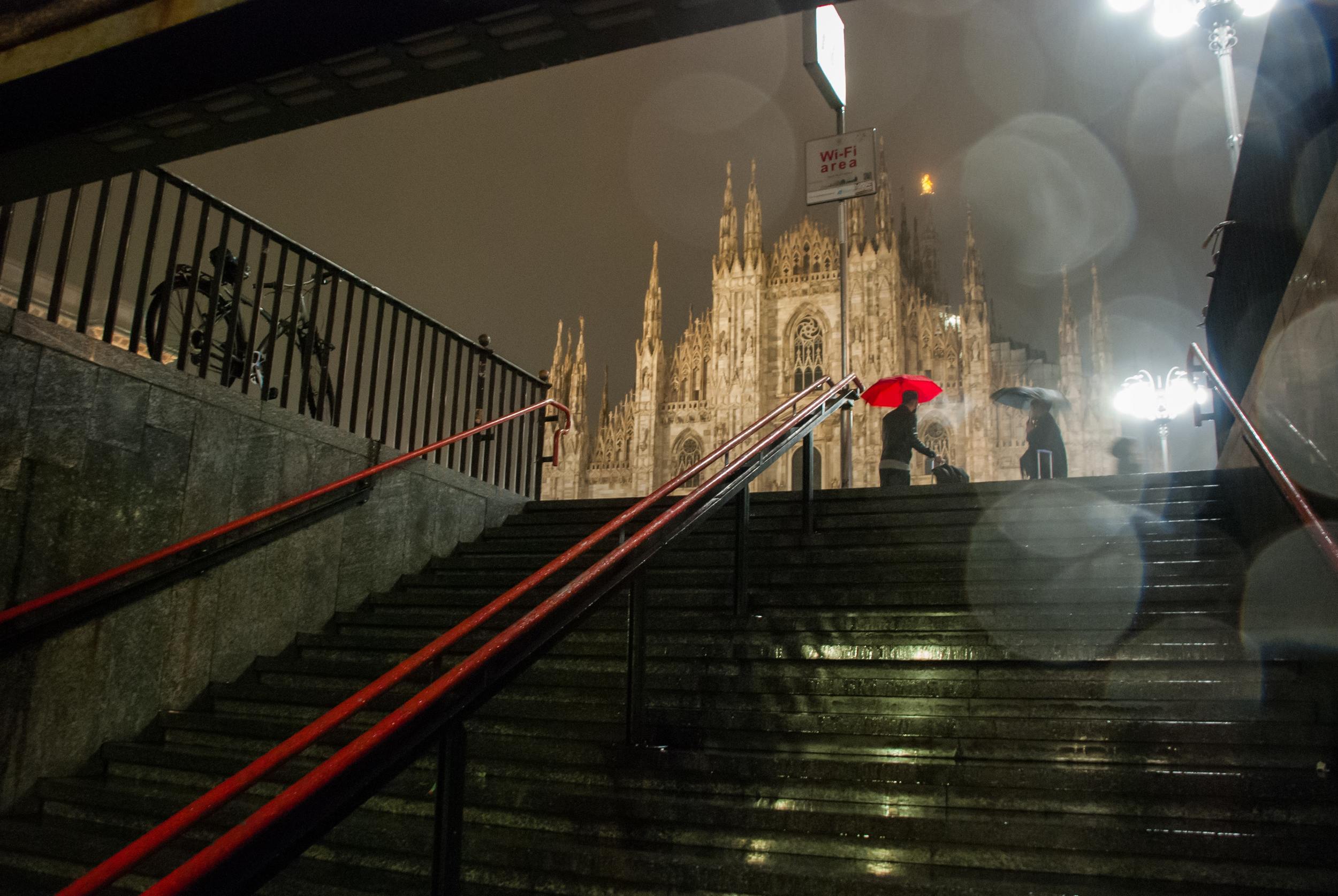 Milan boasts some of the best nightlife spots in Europe. Regardless of what kind of evening you are looking to experience, Milan will deliver!
Navigli
Arguably the most popular nightlife district in Milan, offering something for everyone
A promise of a lively environment set along the Milan canals
Begin your night at Le Scimmie to kickstart the festivities with an Italian happy hour
Navigli is Milan's most popular nightlife district as it offers something spectacular for all ages and walks of life! Boasting a variety of bars, clubs, and cafes, Navigli is the destination for the perfect night out! The lively district, which is set along the beautiful canals of Milan, is a great place to start your night.
Corso Como
The ultimate area in Milan to enjoy a glamorous and exclusive night out
The area promises a high chance of bumping into local celebrities and TV stars
Enjoy a night of dancing at The Hollywood, dubbed Milan's hottest disco venue
Corso Como is the perfect area to enjoy an elegant night out. Home to some of Milan's trendiest venues, the area is the first choice for both travelers and locals looking for a night of glam and sophistication. Keep your eyes peeled when gallivanting in the area as it is a hot spot for local celebs!
Colonne di San Lorenzo
The perfect area for a chilled, relaxing night out in Milan
An incredibly friendly environment where anyone is welcome without judgment
Start off at Bar Rattazzo to loosen you up for the night with a refreshing drink and good company
Colonne di San Lorenzo is known to be a vibrant, friendly and social nightlife area in Milan. On any given night, crowds of people will flood the streets with drinks in their hands and conversations on their lips. Come as you are and enjoy the relaxed, friendly vibe of Milan's casual nightlife district!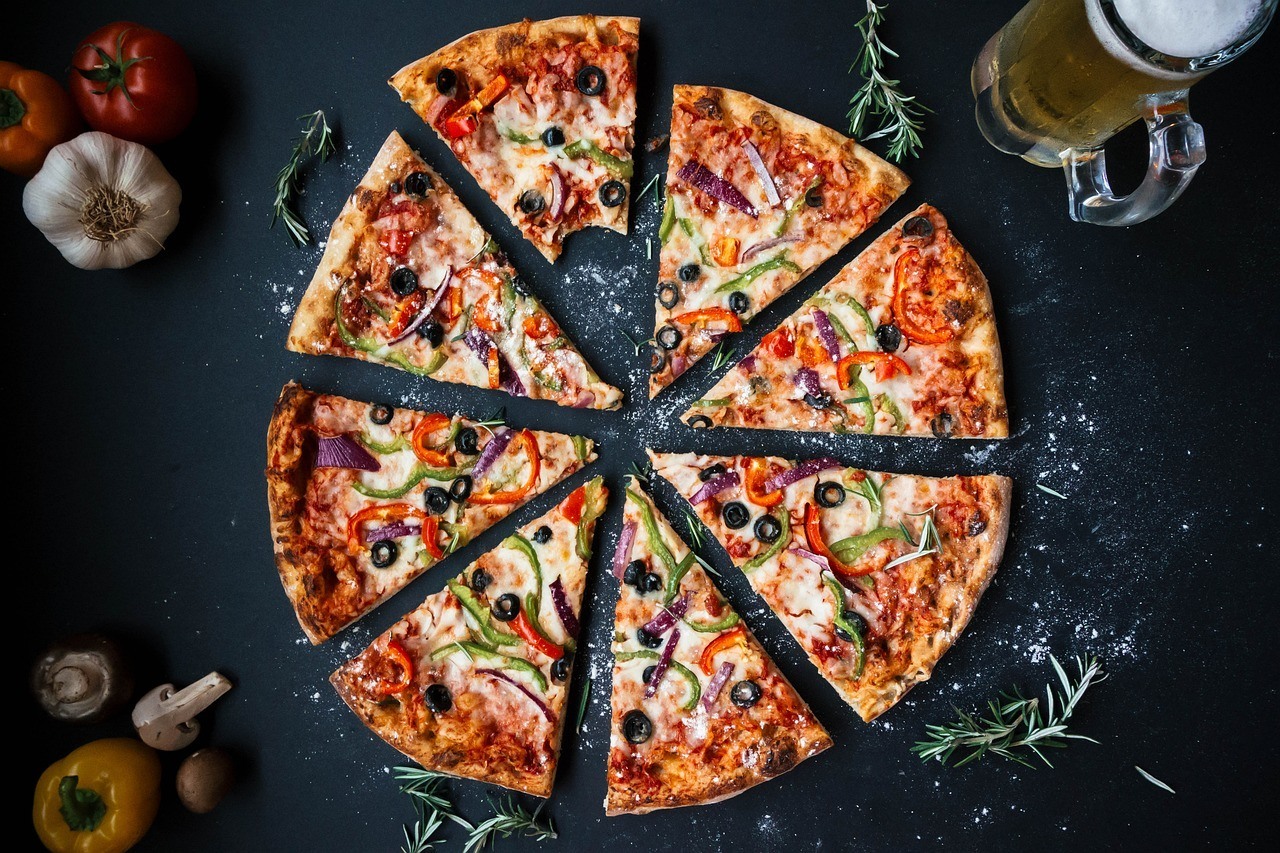 Milan's culinary scene is phenomenal! Prepare your taste buds for an authentic, explosive foodie experience!
Street Food Markets
Milan is home to countless experiential street food markets
A great way to see the city while sampling local flavors
There is an epic food market for every day of the week!
For the biggest market in Milan, you can plan a morning out at Mercato Papiniano. Alternatively, if you find yourself in the lively area of Quartiere Isola then pop into Mercato Garigliano and brush shoulders with restaurant owners shopping for fresh produce. Each area in Milan has a bustling street market filled with character and a variety of stalls.
Top Breakfast Spots
Enjoy's Milan's world-class pastries, espresso, cheeses and hams for brunch
Visit Pasticceria Gattullo for a decadent breakfast pasty experience
Indulge in the continental breakfast at Moleskine cafe which features a combined bookstore, an art gallery, and lounge
You can't expect to dominate your trip to Milan without a delicious breakfast to give you fuel. Luckily, Milan has an extensive assortment of quaint breakfast stops. Indulge in pastries, continental breakfasts, buffets, and tasty coffee before smashing your Milan itinerary!
Fine Dining in Milan
Treat yourself to the best fine dining experiences on offer in the city of glamor
Make a reservation at one of Milan's best-loved family restaurants, Il Luogo di Aimo e Nadia, for the best Tuscan cuisine
Visit Sadler for a unique fine dining experience as the chef reinvents traditional Italian dishes in bold ways
With some of the finest cuisine in the world, you won't be short of options when looking for a place to eat out in Milan. So, put on your best dress, warm up your credit card and prepare to wine and dine on some of the best cuisine that Italy has to offer!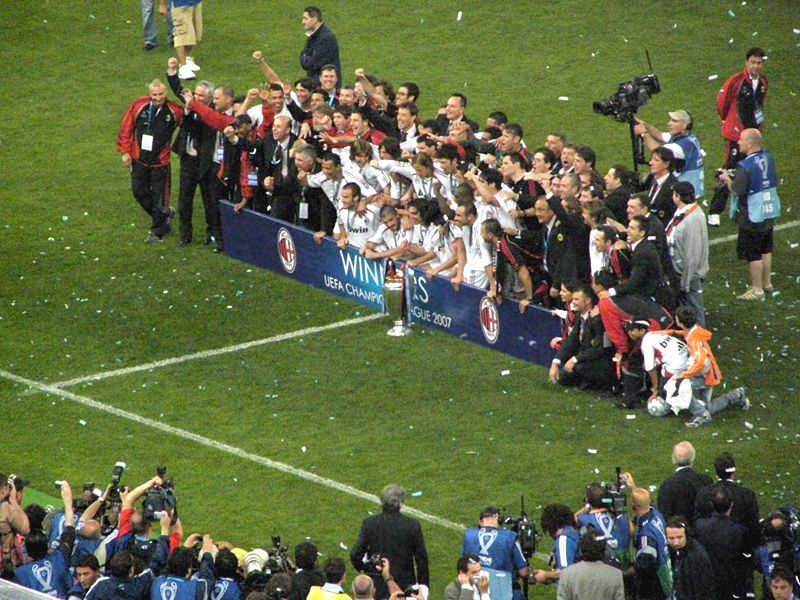 While Milan is largely glitz and glam, it is also a sport's fans paradise!
Exercise Outdoors in Parco Sempione
The large, accessible park is a favorite for recreational activities among locals and travelers alike
The park features great running tracks and bike paths for both adults and kids to let off some steam
Centrally located – many of the most popular places to visit in Milan are also within walking distance of the park
Parco Sempione is a great place for travelers to experience the beauty of Milan while breaking a sweat. The park's bike paths and running track experience a constant flow of people who are determined to work off the pastries and pasta. As a bonus, the great, open space is perfect for families with kids!
Play a Game of Bocce
The well-known Italian ball game encapsulates the spirit of lawn bowling
The sport has roots that extend as far back as the Roman Empire
Visit the popular restaurant, U Barba, to play a game of Bocce while snacking in a social setting
Bocce is an Italian game of lawn bowls and has been adopted as a popular sport all over the world! When wondering what to do in Milan, Italy, you simply have to add a game of Bocce to the list for an authentic sporting encounter. The activity perfectly combines leisure and challenge for an unforgettable experience!
Watch a Live Football Game
Football, or soccer, is the most popular sport in the whole of Italy – for both playing and viewing!
Pop into one of the many sports bars in Milan to catch a game of football in a festive environment
If you time your trip well, you may be able to catch home team AC Milan live in action at the stadium!
Whether or not you're a football-enthusiast, watching a game in Milan will imprint an unforgettable memory in your mind. As the most popular sport in the country, the locals go crazy when watching a game and the mood is contagious! Either visit one of the many bars during a game or get involved in the live action by buying a ticket to the San Siro stadium.
Small Pack Problems? 😉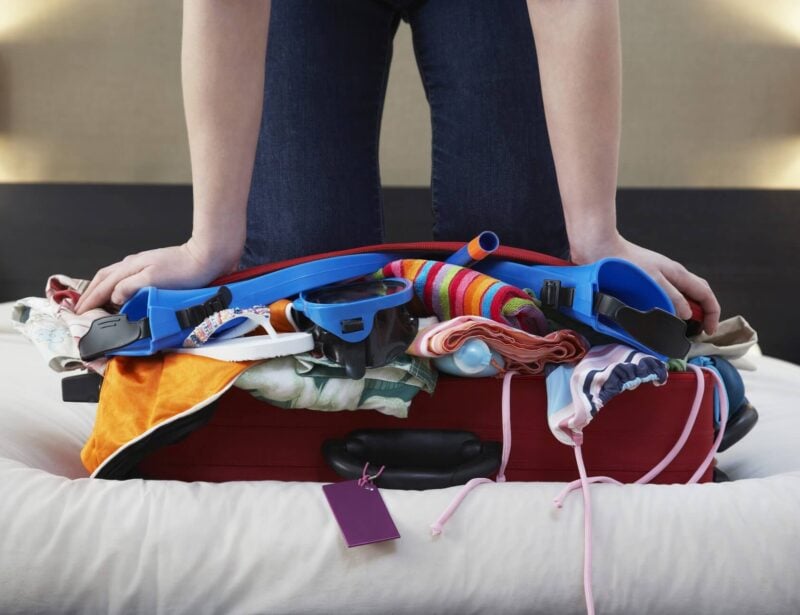 Wanna know how to pack like a pro? Well for a start you need the right gear….
These are packing cubes for the globetrotters and compression sacks for the real adventurers – these babies are a traveller's best kept secret. They organise yo' packing and minimise volume too so you can pack MORE.
Or, y'know… you can stick to just chucking it all in your backpack…
Get Yours Here
Read Our Review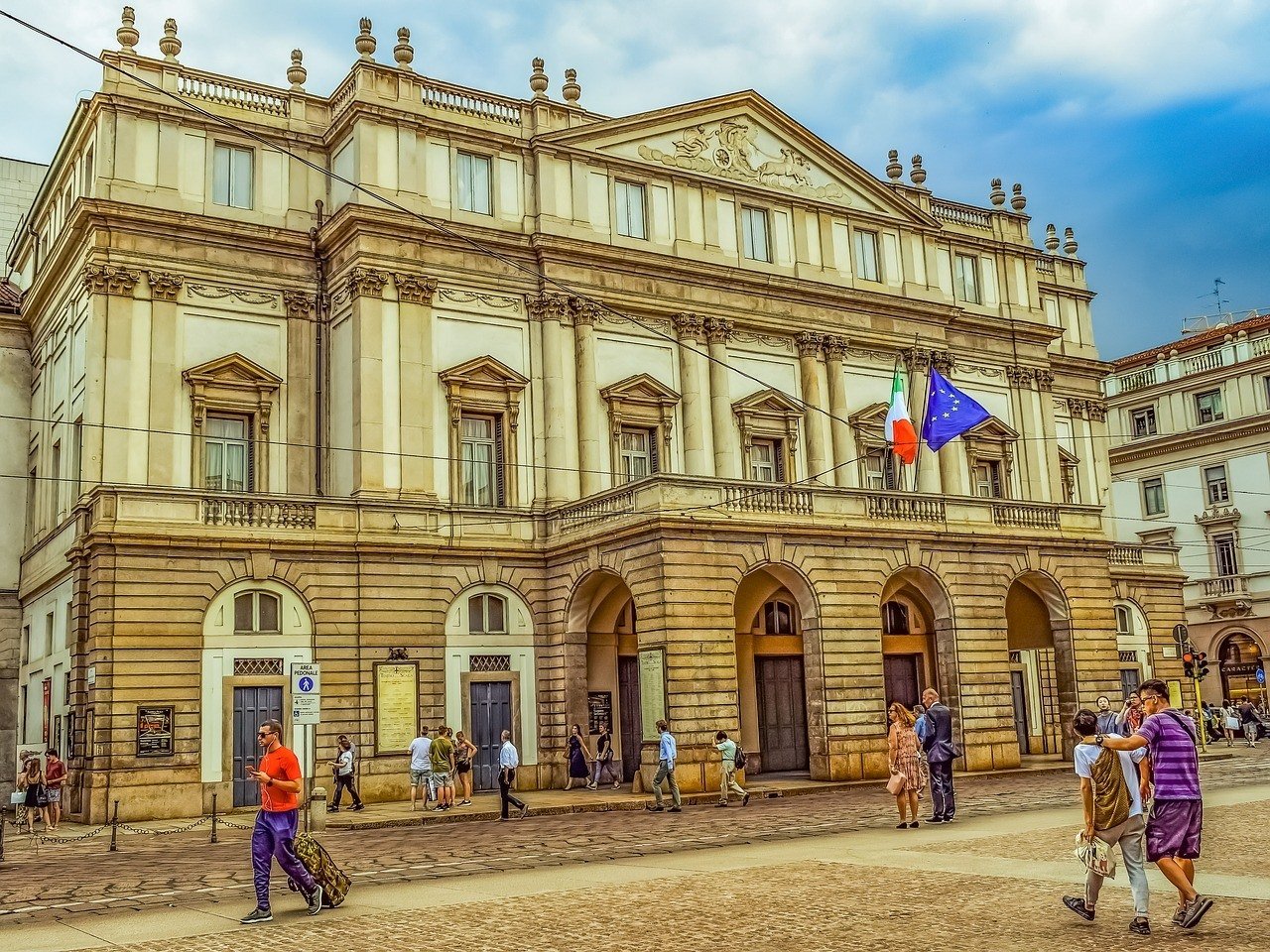 Milan pulses with culture, and at the heart of this is the music scene.
Teatro La Scala
One of the most famous opera houses in the world, Teatro La Scala is a must-visit when in Milan
The theatre's stage is the platform for countless world-class musical performances and dramas
Dating back to the 18th century, the theatre in downtown Milan is also a beautiful piece of historical architecture
If you are a theatre-lover, then Teatro La Scala simply has to be included in the itinerary for your trip to Milan. Have a look at the world-acclaimed theatres' box office to see which spectacular musical performances will be on stage during the days that you will be visiting the city.
Live Music
Explore some of Milan's best live music venues for an unforgettable experience!
Enjoy an incredible night out at Memo Restaurant for the ultimate dinner and live music combination
Blue Note is the perfect spot for any jazz fans to indulge in soft, vibey blues tunes!
Regardless of your musical preferences, Milan will have the perfect live-music spot for you! Choose to get swept away in the sultry notes of jazz or dance the night away to rhythmic beats at the hottest clubs. Allow your feet to be led by your ears in the cultural hub of Milan's music scene!
Museum of Musical Instruments
Discover over 700 musical instruments dating as far back as the 15th century
Explore a vast collection of musical instruments that will impress even the tone deaf!
Free admission every first and third Thursday of the month from 2 pm!
Milan's Museum of Musical Instruments offers a timeless experience for those interested in musical history – as well as those who are not interested (it is that impressive). The superb collection is so vast that it will impress even those without a musical bone in their body!
Travel with peace of mind. Travel WITH a security belt.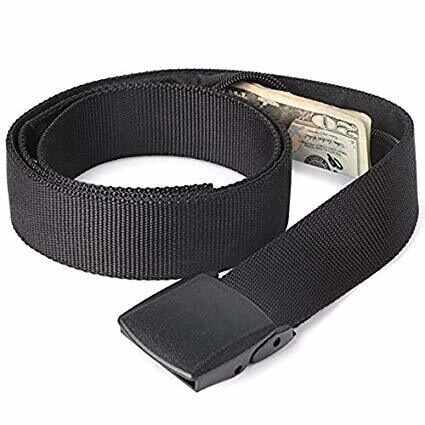 Stash your cash safely with this money belt. It will keep your valuables safely concealed, no matter where you go.
It looks exactly like a normal belt except for a SECRET interior pocket perfectly designed to hide a wad of cash, a passport photocopy or anything else you may wish to hide. Never get caught with your pants down again! (Unless you want to…)
Hide Yo' Money!
10 Other Awesome Things to do in Milan This Weekend
Deciding what to do in Milan for 3 days can be really tricky, purely because there is so much to do! If you want to make several Milan itineraries and have your pick of the best, then have a look at the following activities to enjoy depending on how many days in Milan you have!
#1 – Duomo di Milano
Also known as the 'Milan Cathedral', the Duomo is iconic to Milan, and you can't leave the city without snapping a shot of it! The large, gothic-style building stands proudly in the historic center of the city. It is fully adorned with monsters, saints and gargoyles!
While the exterior of the building is free to visit, for the small cost of USD $3, you can enter the majestic building and marvel at the intricate design of the interior.
#2 – Piazza di Mercanti
The square was previously the central hub of trade and markets during the Middle Ages. Today, it's surrounded by several important statues and buildings that share glimpses of the fascinating history that once unfolded.
If you're a fan of architecture and history, then Piazza di Mercanti is one of the best things to do in Milan. If you time it well, your visit to the Piazza may coincide with one of the outdoor markets or concerts which are regularly held in the space!
#3 – Grand Galleria Vittorio Emanuele II
Prepare to have your breath knocked out! The Grand Galleria Vittorio Emanuele II is the most exquisite shopping mall you have ever seen! The extravagant indoor shopping mall is simply out of this world!
Created in 1877, the mall is one of the oldest in the world, and the design speaks volumes in terms of beautiful architecture.
Handy tip: this is not the spot to go shopping if you are looking for bargains!
#4 – Castello Sforzesco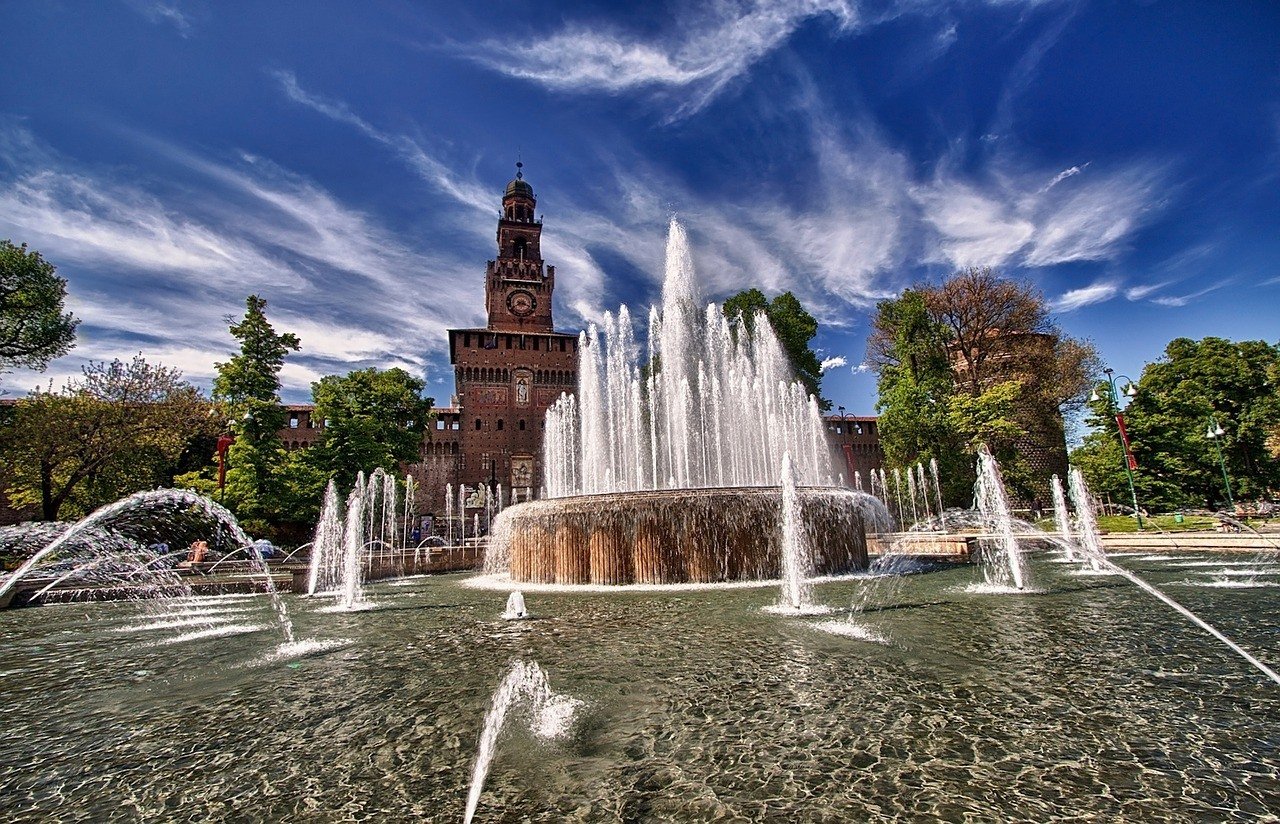 Centrally located, the 15th-century castle boasts expansive grounds to explore! Get lost in history as you stroll through the courtyard, look up at the towers and browse the small, surrounding museums.
The great news is that the courtyard is free to explore! If you want to discover more of the castle, there are different entrance tickets available. Make sure that you spend a few moments admiring the view from the large fountain in front of the castle.
IN A RUSH? THIS IS OUR FAVORITE HOSTEL IN MILAN!
#5 – Lake Como Day Trip
If you have a bit of time, then a short trip from Milan to Lake Como is a must! While Milan offers an unparalleled city experience, Lake Como offers the same in natural beauty. Explore the ancient villages that are nestled in the majestic mountains surrounding the lake, and breathe in the rejuvenating, fresh air.
You can book your train ticket for a magical escape from the city with TrenItalia and sit back, and enjoy the incredible views along the journey!
#6 – Leonardo da Vinci National Museum of Science and Technology
Dedicated to the world-renowned Italian painter, the Leonardo da Vinci National Museum of Science and Technology is the largest of its kind in the whole country. A small fee of USD $11 will give you access to the astounding information inside its walls.
Discover fascinating collections and artifacts ranging from reconstructions of flying machines to countless blueprints and drawings! The museum is home to a wide range of inventions that changed technology over the years!
#7 – Brera District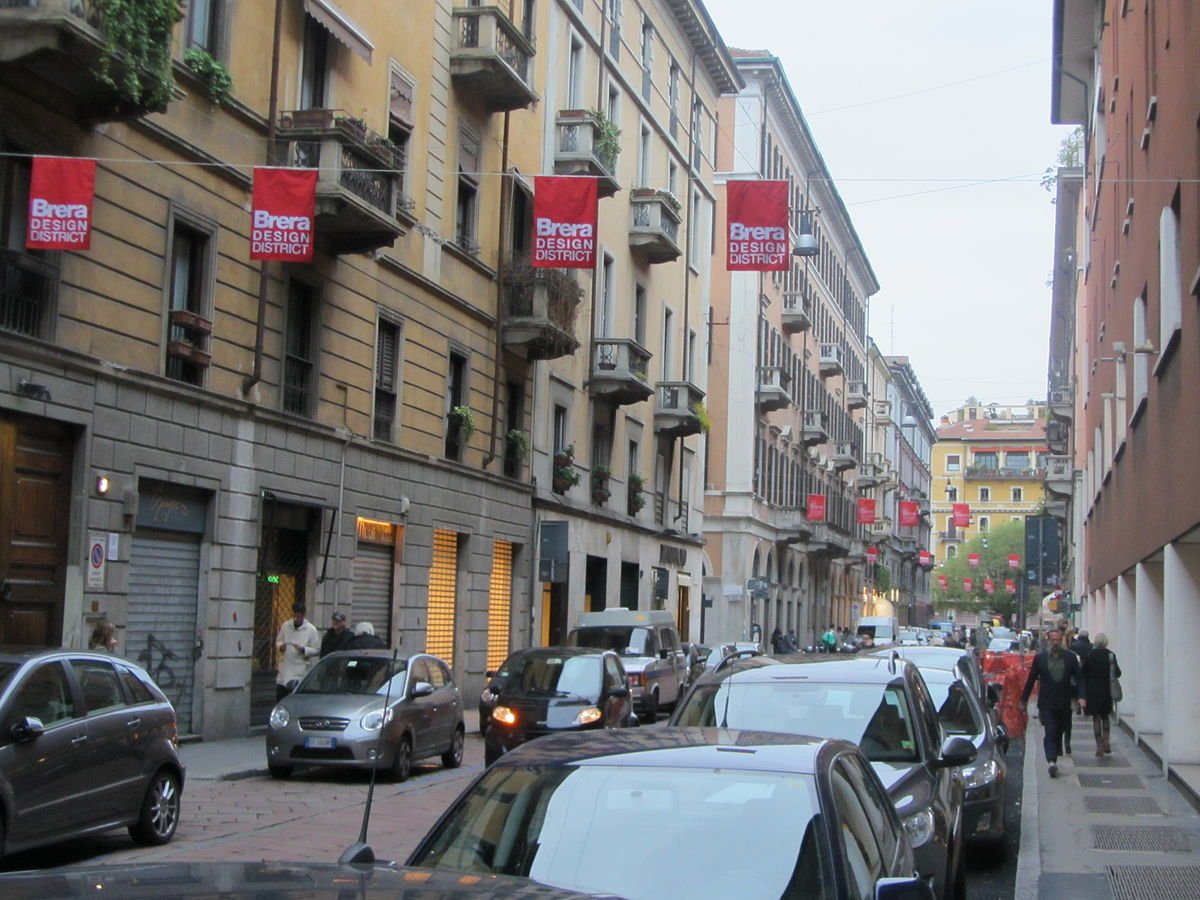 If you are looking for an experience framed with Bohemian charm, then a visit to the Brera district is a must! The quaint, cobble-stone area is filled to the brim with trendy art galleries, bars, and restaurants.
The atmosphere in Brera is fantastic and makes for a wonderful day out exploring, especially if you are looking for a more relaxing time. While you're there, make sure that you pop into the Botanic Garden which is the home to a diversity of plant species and bulb collections!
#8 – Tunnel Club
While Milan is known for its outstanding architecture and history, it also boasts a vibrant and progressive party scene! If this is right up your alley, then a visit to Tunnel Club should definitely be on your agenda!
Found in a former railway shed under Milan's Central Station, the Tunnel Club has grown a name for itself as being pivotal in the electronic music scene. If you love techno, trance, and house music, then the Tunnel Club caters for you!
#9 – Ride a Vintage Tram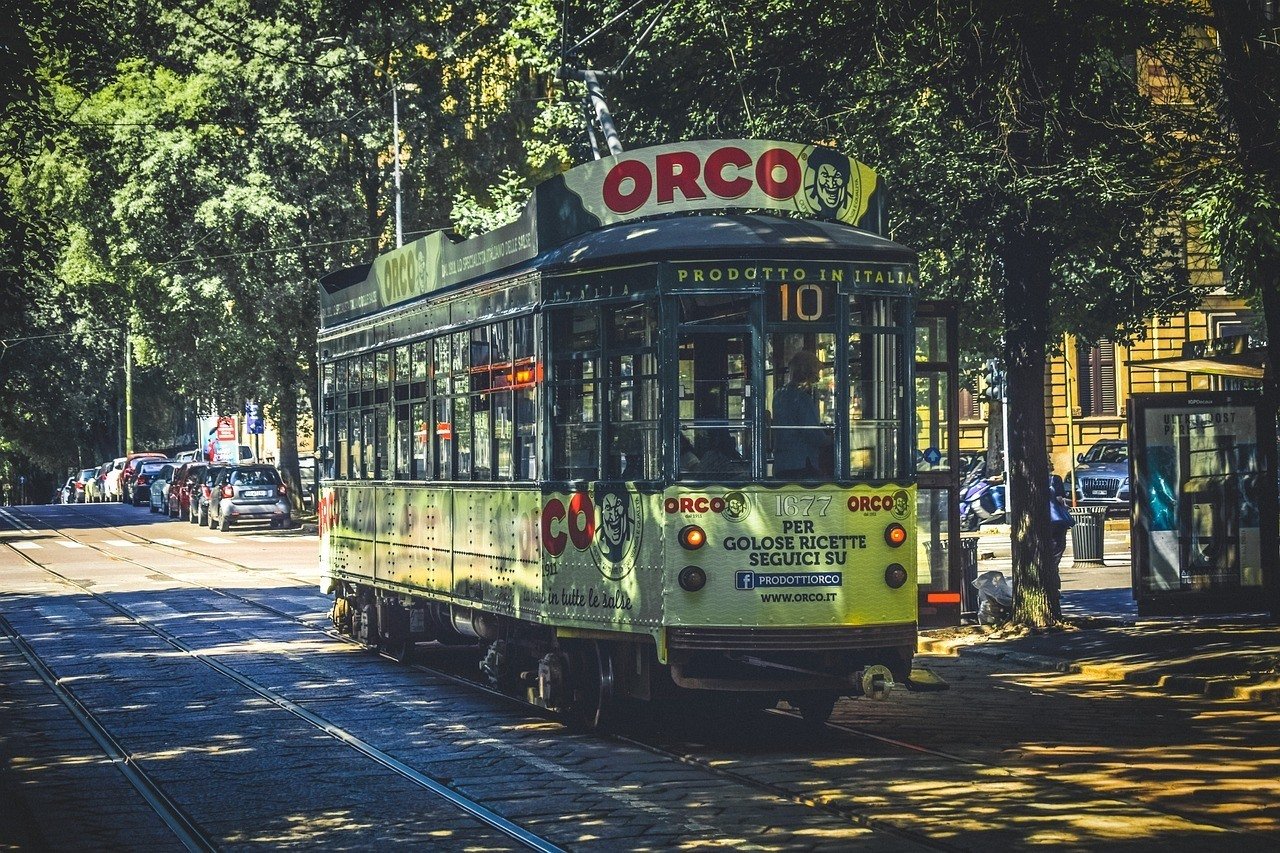 Hop on board a vintage, orange tram for a truly Milanese experience! The old-school transport networks are used by locals on a daily basis as a form of public transport. In fact, the oldest running tram in Milan has been transporting people since 1928!
The trams are a great connector to all of the main tourist spots in the city. While the earlier discussed multi-ticket for public transport is valid for the tram, a single ticket will cost you as little as USD $2!
#10 – Milan's Chinatown
While Milan is one of the most authentically Italian cities in the world, the metropolis also embraces other cultures. Milan's Chinatown is the first multi-cultural district in the city and the fusion of the two cultures makes for a truly unique experience.
Chinese New Year is a particularly awesome time to visit the area as lanterns fill the streets and drumming parades echo throughout the district! Craving Chinese food? Then this is the place to be!
Is This the Best Daypack EVER???
Preparing to visit the busy city of Milan may leave you with some burning questions. To help you prepare for a stress-free and easy-going trip, we will answer a few of the most popular questions here!
Don't Forget Your Milan Travel Insurance
ALWAYS sort out your backpacker insurance before your trip. There's plenty to choose from in that department, but a good place to start is Safety Wing.
They offer month-to-month payments, no lock-in contracts, and require absolutely no itineraries: that's the exact kind of insurance long-term travellers and digital nomads need.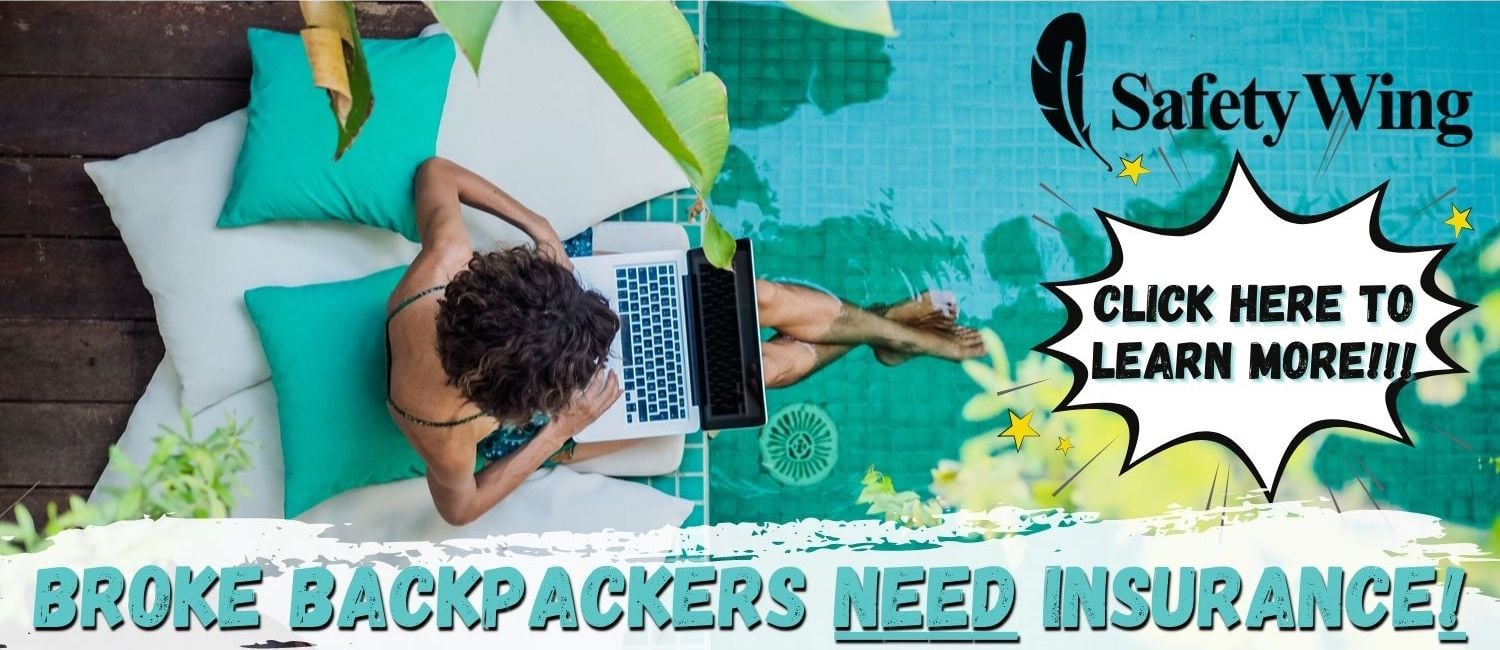 SafetyWing is cheap, easy, and admin-free: just sign up lickety-split so you can get back to it!
Click the button below to learn more about SafetyWing's setup or read our insider review for the full tasty scoop.
Final Thoughts on a Great Weekend in Milan
In conclusion, Milan is a phenomenal city to spend a weekend. When deciding what to see in Milan, Italy, in 3 days – this list should have you sorted! While there is so much to do and see, make sure that you take your time to absorb the lively atmosphere and soak up the history that resonates within the city.
Make sure that you revise your packing list for Italy so that you don't forget anything crucial, such as your camera or travel umbrella. Don't forget to pick your Milan accommodation in a central location.
Milan is an incredible city to explore, so enjoy every single moment of it!
---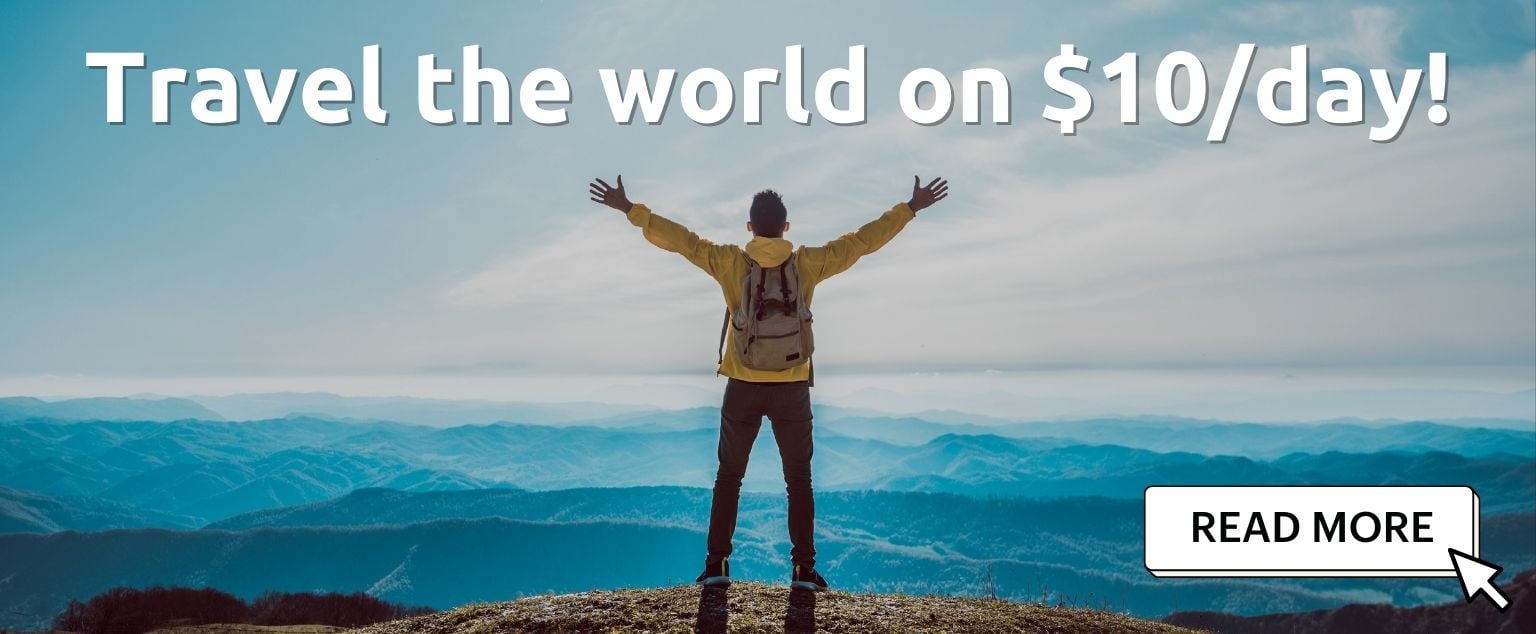 And for transparency's sake, please know that some of the links in our content are affiliate links. That means that if you book your accommodation, buy your gear, or sort your insurance through our link, we earn a small commission (at no extra cost to you). That said, we only link to the gear we trust and never recommend services we don't believe are up to scratch. Again, thank you!