Milan, like its occupants, is sensationally attractive.
The quasi-paranormal pull of renaissance architecture and artwork snowballs with the subconscious reinforcement of modern media, driving a remarkable tourist influx…
…And creating a perfect niche for me to secretly underpin the stereotype of gorgeous Italian people…
(ED: Do you need help?)
😐
Anyway. Milan is amazing, and my FIRST CLASS guide to the top things to do in Milan is going to show you how to best experience this modern Italian haven. And shamelessly plug some tours.
Let's see what we've got!

Unlock Our GREATEST Travel Secrets!
Sign up for our newsletter and get the best travel tips delivered right to your inbox.
Top Thing To Do
Top Thing To Do
Visit the Magnificent Duomo Cathedral
The centre of the city! The magnificent cathedral started construction in1386 and took nearly six centuries to complete! Head to the roof for amazing views!
Most Unusual Thing to Do
Most Unusual Thing to Do
Visit an Underground Crypt
This small church in Milan is mainly known for its ossuary, a side chapel decorated with numerous human skulls and bones!
Best Thing to Do at Night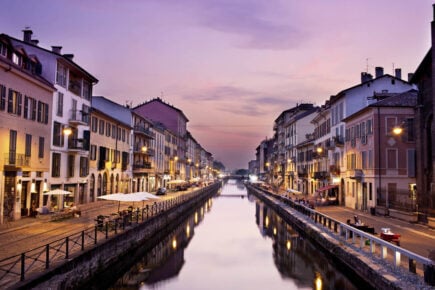 Best Thing to Do at Night
Enjoy a Night Out in the Naviglio District
Take a romantic stroll by the canals, enjoy a leisurely boat ride through the waterways, or sit down for a drink and people watch!
Most Romantic Thing to Do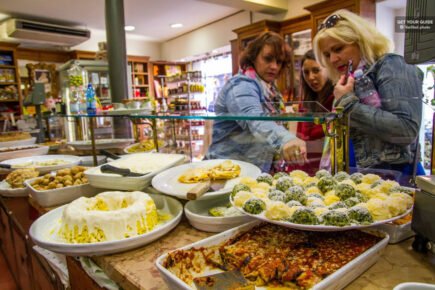 Most Romantic Thing to Do
Indulge in the Local Cuisine
Everyone loves Italian food, so you've got to indulge!! Explore Brera for some of the best!
Best Free Thing to Do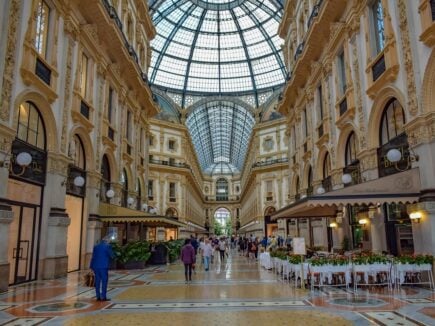 Best Free Thing to Do
Stroll Through the Grand Galleria Vittorio Emanuele II
It's a stunning shopping mall dating back to 1877 where you won't be able to afford a thing!
Top Things to Do in Milan
So you're heading out on a saucy trip to Milan? Tasteful. Let's dive into Milan's best attractions!
1. Explore the unbelievable Duomo
There is simply too much to see in Milan, though it's quite an expensive city. However, a great starting point is the Piazza del Duomo, as it is in the city centre amid a range of top monuments! Duomo is one of the world's largest and most historic cathedrals, with the construction of the church starting in 1386 and taking nearly six centuries to complete!
Rating: All ages
Cost: $$ (18 euros)
My Personal Opinion: The Duomo is something you have to do. It's like the Colosseum of Rome. You can't not.
As you can imagine, this long timeline has left the church with a fascinating history. That's saying a lot as far as visiting Italy goes. Centuries' worth of varying architectural styles, important relics, and other notable features lie here in this iconic symbol of Milan. Taking a walking tour of Milan can give you a great introduction to the city!
2. View Leonardo Da Vinci's Iconic Painting of The Last Supper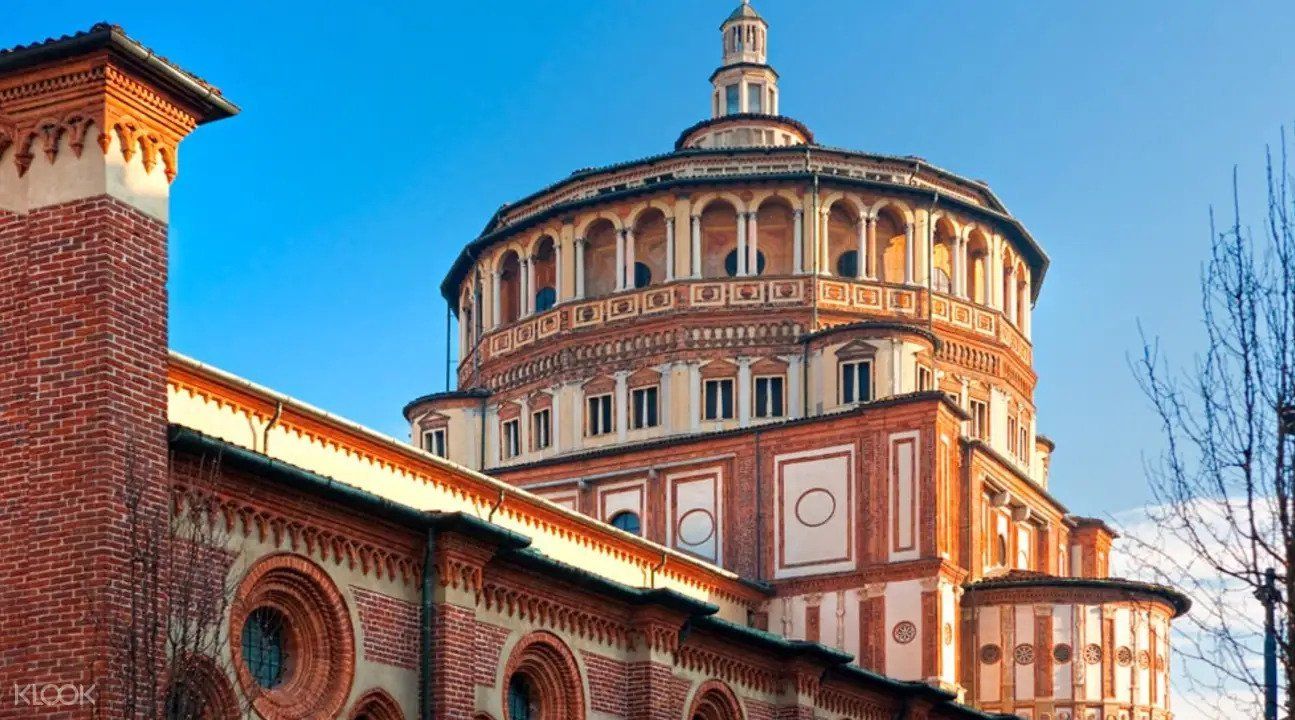 Leonardo Da Vinci's famous mural was painted between 1495 and 1498. With every passing year, the value and significance of the painting increase, and it becomes even more historic! It represents a symbolic moment for Christianity – spawning the ritual of communion.
Rating: All ages
Cost: $$ (15 euros, but there are many reductions)
My Personal Opinion: The Last Supper is pretty wonderful, definitely one of the top attractions in Milan.
The painting has survived for over 500 years and even managed to withstand the intense bombings in Milan during World War II. Not only is the history of the painting impressive, but so is the size, measuring 15 feet by 29 feet! Da Vinci's Last Supper is housed directly next to the Santa Maria Delle Grazie church, in the Cenacolo Vinciano building.
3. Explore the Museums of The Sforzesco Castle Complex
Sforzesco Castle in Milan houses many of the city's impressive art collections and relics. There is an eclectic offering of museums, perfect for all interests and age groups. From the Museum of Ancient Art to the Egyptian Museum, to the Antique Furniture and Wooden Sculpture Museum, there is something for everyone!
Rating: All ages
Cost: Grounds admission is free, or $ (5 euros) to go inside
My Personal Opinion: The castle grounds are supremely refreshing after a day in the city!
With such a wide range of attractions, you could easily spend all day here! Make sure to plan your time accordingly to guarantee you're able to see all the areas that interest you.
Sforzesco Castle is the perfect place to learn about Milan's rich history, which makes visiting the complex one of the top things to do in Milan, Italy!
4. Catch a Performance at the Teatro Alla Scala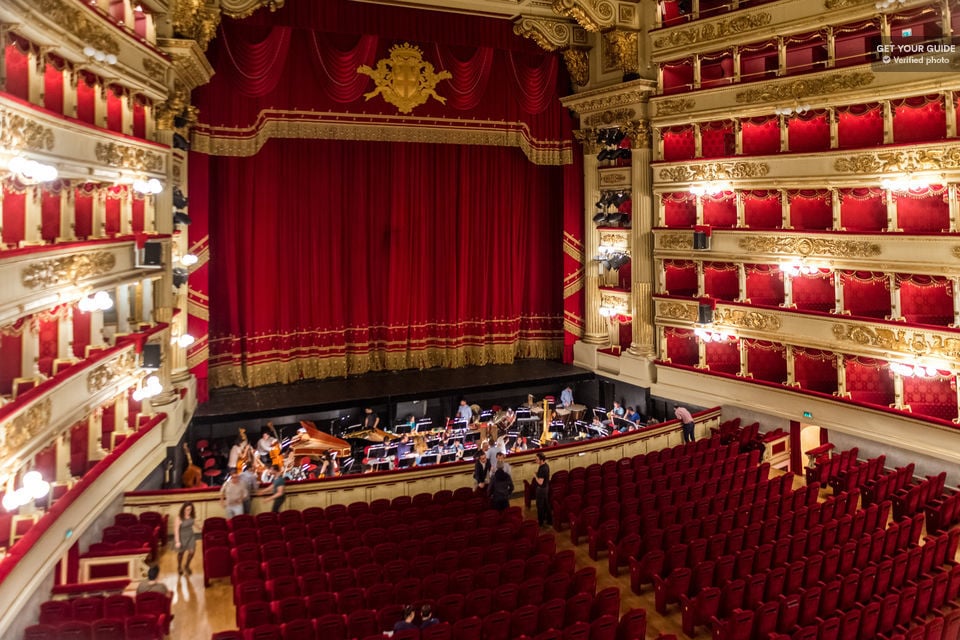 The Teatro Alla Scala Opera House in Milan is one of the finest operas in Europe! This world-class venue has hosted many musical legends since it first opened its doors in 1778.
The architecture of the venue is just as astonishing as the talent it hosts! From the romantic red and gold drapes to the large commanding stage to the enchanting crystal chandelier, everything about La Scala oozes elegance! It's even better than your juicy Milano Airbnb.
Rating: All ages
Cost: $$$ – $$$$$$$$
My Personal Opinion: If you have bought your finest, don't hesitate to step in!
We'd highly recommend a night out at this grand auditorium, as it's truly an experience like no other. Unless you go to other opera houses. Experience Milan's renowned performing arts culture, and it's best dressed occupants.
5. Explore the Gorgeous Interior of the Royal Palace of Milan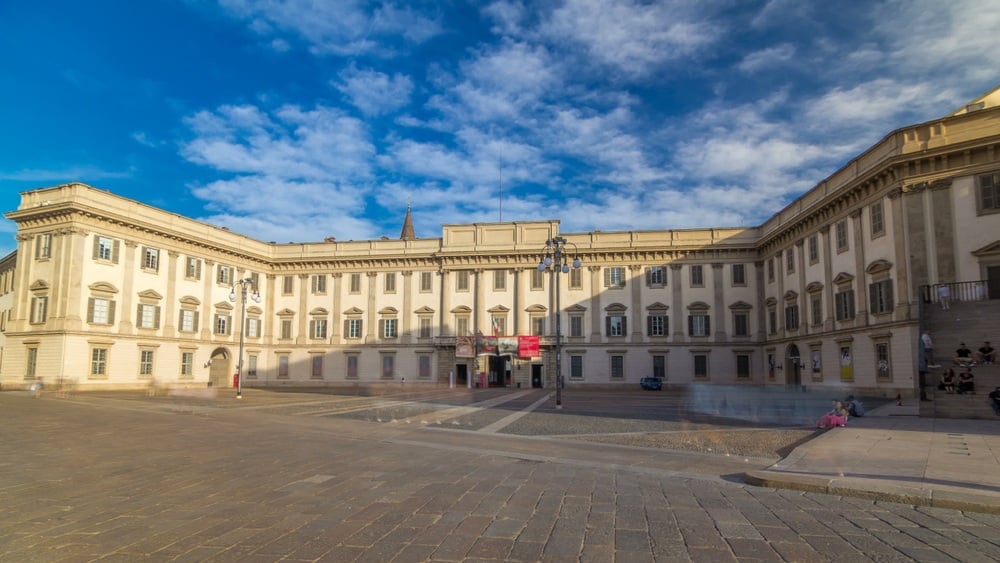 The Royal Palace of Milan is an 18th-century palace that was the official seat of the Milan government for centuries. Today, the palace is used to house changing expositions and exhibitions, with more than 1,500 pieces of art on display in the palace annually!
Rating: All ages
Cost: $ (Family tickets available!)
My Personal Opinion: If you are into seeing lots of things for not a lot of money, this is a fantastic use of your time!
The Royal Palace is located in the heart of Milan and plays an important role in Milanese art! The works of art you'll find here are prestigious and perfectly complement the imposing nature of the building and lavishly furnished interior.
6. Learn the Secret of Italian Pasta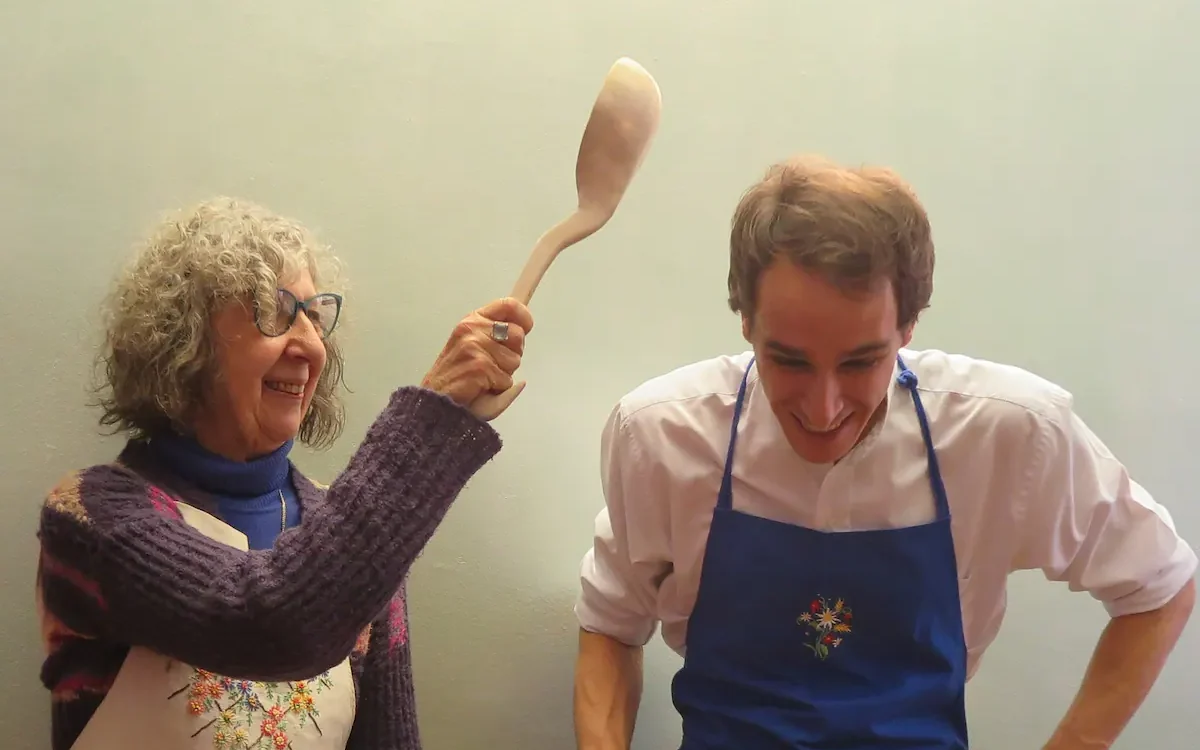 Do you have a secret yearning to become a pasta master? And also Tiramisu? Because that is what Milan is exceptionally talented at making, and you can pick up the skills too. Delve into a local kitchen, don a sexy sexy apron and get cooking for an experience of pasta-sized proportions.
Rating: All ages
Cost: $$
My Personal Opinion: Cooking is a skill that is most widely underrated. And I love Italian pasta.
This is a great thing to do in Milan and is really well set up for local interactions. Especially great for a Milan weekend, as it gives you the inside track straight away! It's all about your hosts, and they will all be very happy to help you if you have any questions about Milan, or more importantly, pasta.
7. Explore the Italian Art Collection at the Pinacoteca di Brera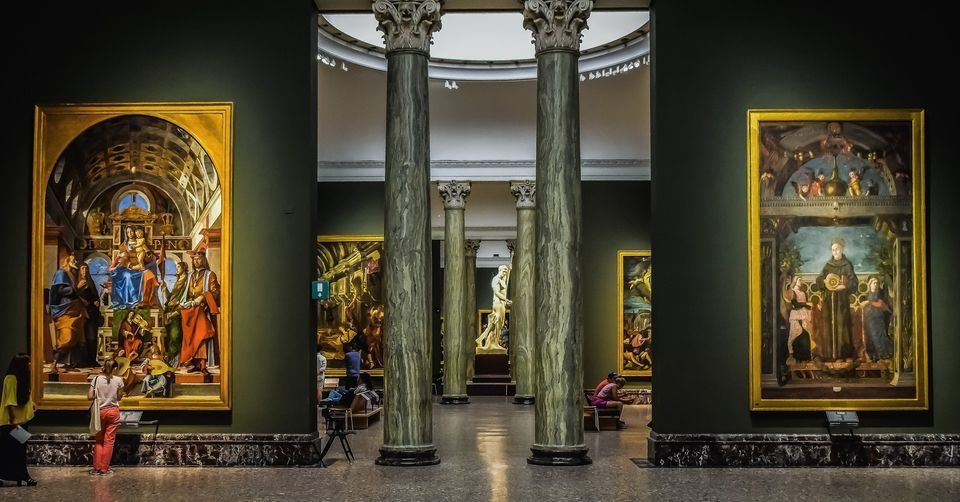 Milan is home to some of the world's most famous works of art! These pieces are conserved in art galleries where visitors can immerse themselves in the visual displays of brilliance!
The Pinacoteca di Brera is a famous art gallery in Milan that houses masterpieces of art from around the world. The collection spans the 13th to 20th centuries. It's considered the main public gallery for paintings in Milan and contains the city's leading collections of Italian paintings!
Rating: All ages
Cost: $$ (around 25 euros, or free? worth more research)
My Personal Opinion: Containing some of the tastiest Italian art, this art gallery is top-notch.
The design of the building is well organised and the paintings are thoughtfully laid out. If you're a fan of art and trying to decide what to see in Milan, this is the perfect stop for you!
8. Indulge in the Local Cuisine
Italy is famous for many things, and food is undoubtedly one of them! Explore the food culture of the city and enjoy the classic dishes of Milano, Italy! The city is filled with a large selection of eateries serving traditional meals, from recipes that have been passed down for centuries!
Rating: All ages
Cost: $$$
My Personal Opinion: Blimey, there is nothing better. DO NOT MISS – Abraham Lea 2k23
The historic district of Brera is a foodie favourite in Milan! You'll find restaurants in this area serving many signature dishes, such as eggplant parmigiana, Milanese-style meatballs, cannoli and of course, gelato!
Let your nose lead the way as you discover why Italy is one of the major food capitals of the world! Experiencing the best of Milan's cuisine is a must for all travellers!
9. Sightsee on a Cycle Ride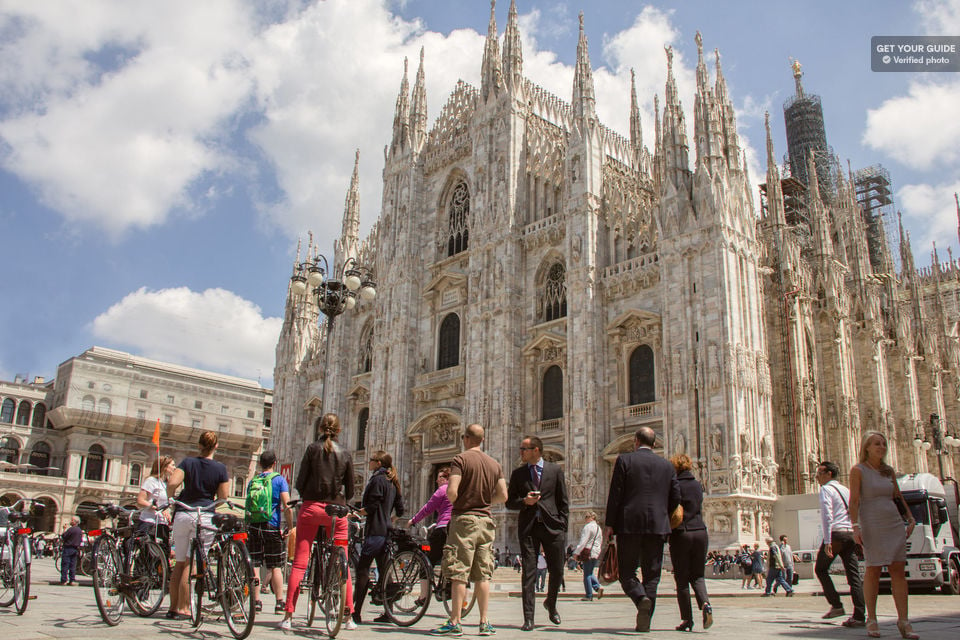 Learn about the history of Milan in a unique way, as you pedal past the city's most iconic sites! With the aid of a bike, you'll cover more ground than you would by walking.
Rating: All ages
Cost: $$
My Personal Opinion: Good way to cover ground. Can get toasty in summer.
While in Milan, enjoy the fresh open air and a bit of exercise as you see the city from a different perspective! Milan is a bicycle-friendly city, and there are many parks and bike paths to ride through. Moreover, the fact that there are barely any hills in the city makes it an activity of all ages and fitness levels can partake in!
10. Wine Taste with the Most Italian Sommelier in Milano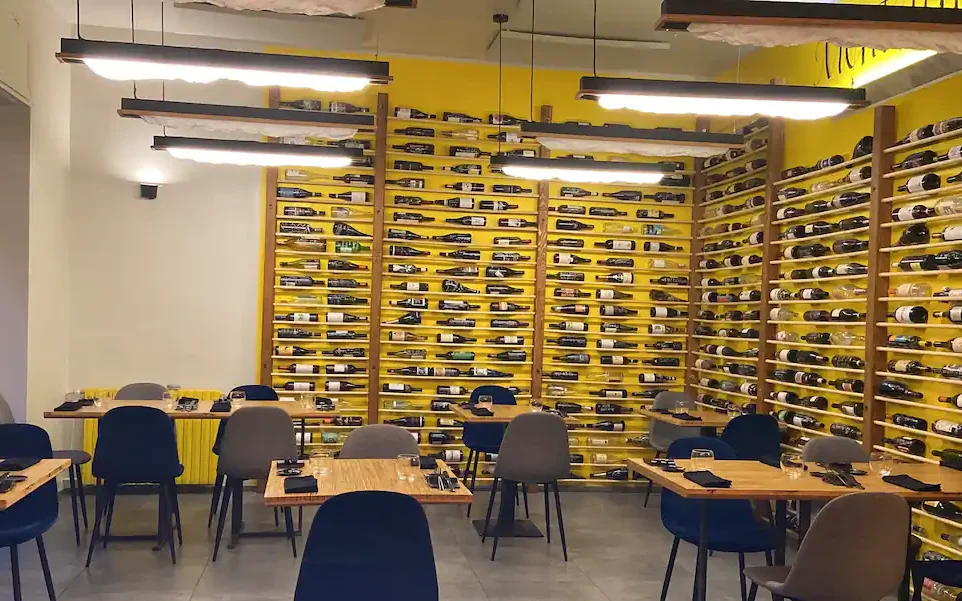 Have you had enough of wandering around and looking at old things now? Are you ready for something uplifting and joyful? Do you want to explore some exceptional Italian grapes? Then head down to Jacopo and his wine-tasting experience…
Rating: 18+
Cost: $$
My Personal Opinion: If you are a budding wine merchant, or just want a relaxed amusing evening. This is top-notch.
This experience is designed for wine tasters of any level and gives you the chance to distinguish between wines that you enjoy and wines that you think are beneath you…
There are many wines to choose from. Worth leaving your top tier Milan place to stay for this one.
Bonus Activities in Milan, Italy
So your Milan itinerary isn't quite full yet? No worries, we have plenty of optional extras for you to swap in…. ….Enjoy.
Visit an Underground Crypt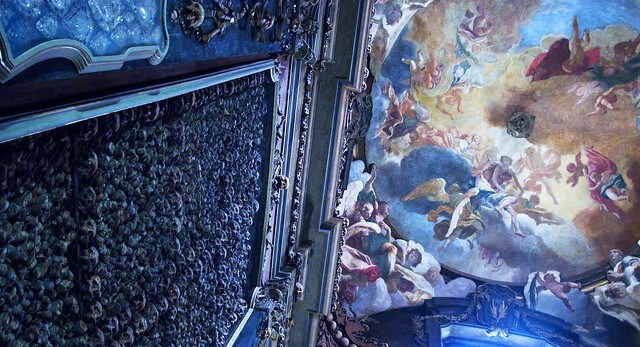 Milan is a historic city with an ancient past. For fans of the macabre looking for unusual things to see in Milan, Italy, add a stop at the San Bernardino alle Ossa to your list!
This small church in Milan is mainly known for its ossuary, a side chapel decorated with numerous human skulls and bones! Discover an attraction not usually included on popular Milan to-do lists, and explore the origins of the ossuary that dates back to the 13th- century!
The crypt is located just a few meters below ground level, under the busy streets of Milan. It is in close proximity to the Duomo Cathedral and is free to visit, although donations are encouraged!
Travel Off the Beaten Path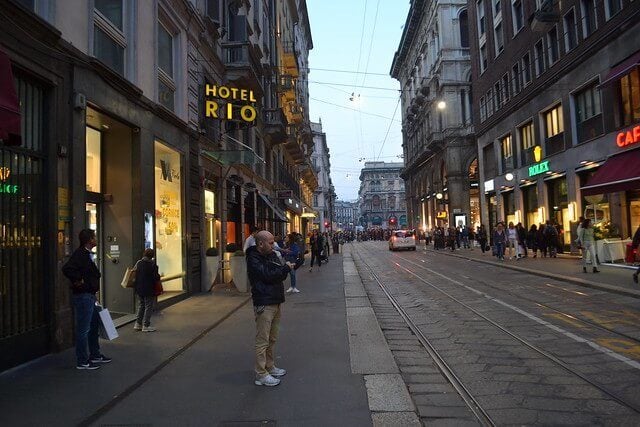 The beauty of Milan isn't just evident in its artistic architecture and grand cathedrals, it can also be found in quiet street corners and less traversed areas of the city! If you're living in a questionably cheap Milan hostel, you won't have to try for this one…
Explore a softer side of Milan by wandering off the beaten path and away from the tourist crowds. Let your curiosity guide you as you discover the local character of Milan and the hidden gems of the city! These areas of Milan offer a deeper and more personal glimpse into the city's history, culture, and local life.
Take a Peaceful Walk Through an Artistic Cemetery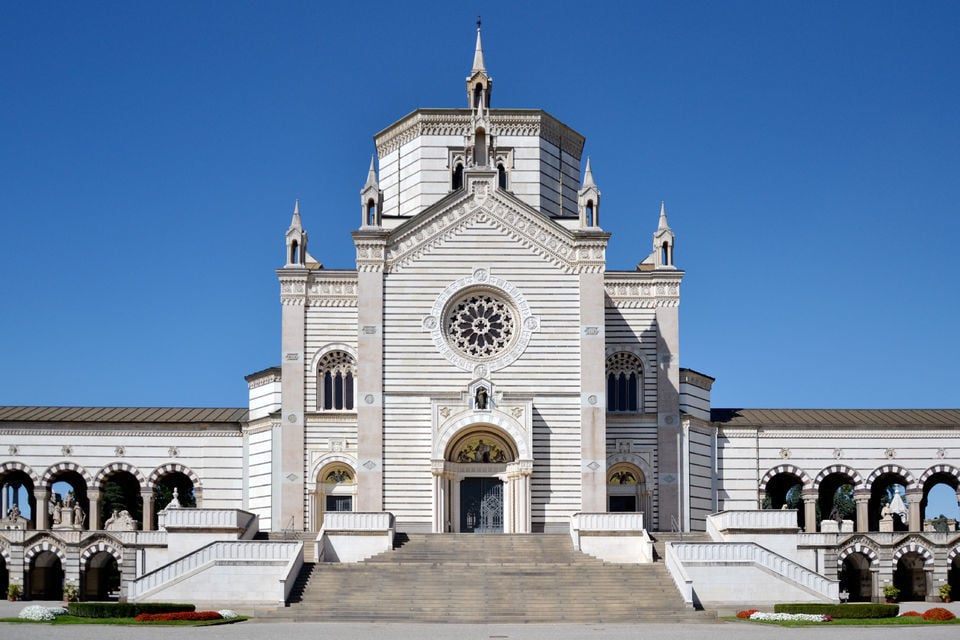 Milan is famous for its blend of architectural and artistic design that strings throughout the city, and the Monumental Cemetery is no exception! This large burial ground is noted for its artistic tombs and beautifully designed monuments.
Although most people wouldn't think to include visiting a cemetery on their list of things to see in Milan, we promise it's worth a visit! This cemetery is more like an open-air museum. Everything about the cemetery, from the design to the scenic outdoor location, is simply intriguing!
It's the perfect place to enjoy a relaxing reprieve from the busy city centre, the atmosphere is very relaxing and peaceful.
Discover the City's Sports Culture at the San Siro Stadium
Milan's famous San Siro Stadium is the largest stadium in Italy, and home to A.C. Milan and Inter Milan. It's one of the largest stadiums in Europe, making it one of the top attractions in Milan for sports lovers! This large football stadium is located in the San Siro district and can easily be reached with public transportation. In fact, it's one of the most famous football stadiums in the world, so it's a must-visit!
Experience the European sports culture and discover the passion behind the county's most beloved sports teams! There is also a stadium shop where you can pick up some official sports souvenirs!
Learn About Superheroes and Comic Design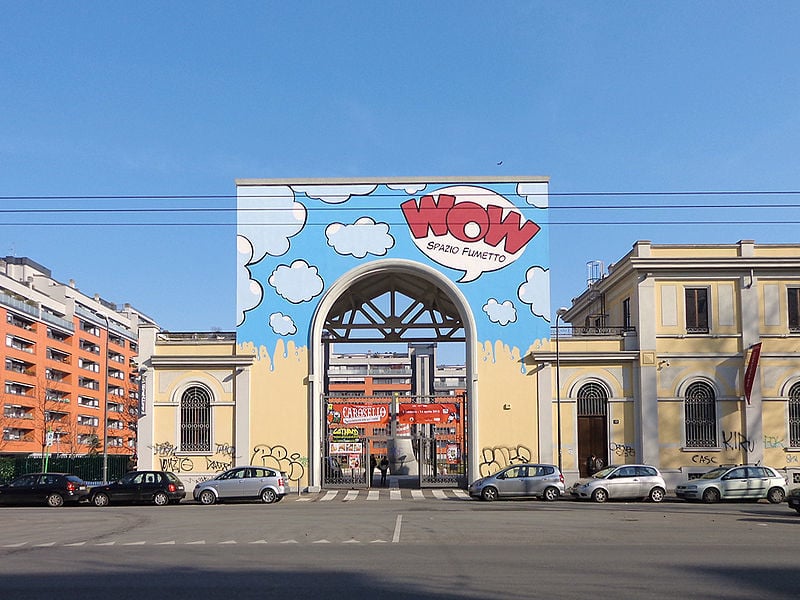 The WOW Spazio Fumetto Museum in Milan offers something a little different. It's a modern attraction in the city offering exhibits, events, and classes related to comic books, animation, and illustration!
The museum highlights the artistic creation of sequential art and presents many pieces made by creators from various countries through historical periods. It also covers all things superhero-related and is fun for both children and adults!
The museum opened in April of 2011 and is a haven for comic book fans! The building also contains a public library, a coffee shop, and a specialized bookshop. If you're a comic book fan, or someone wanting to explore more modern attractions of the city, make sure to add this museum to your list of Milan things to do!
Take a Drive Down the "Italian Autobahn"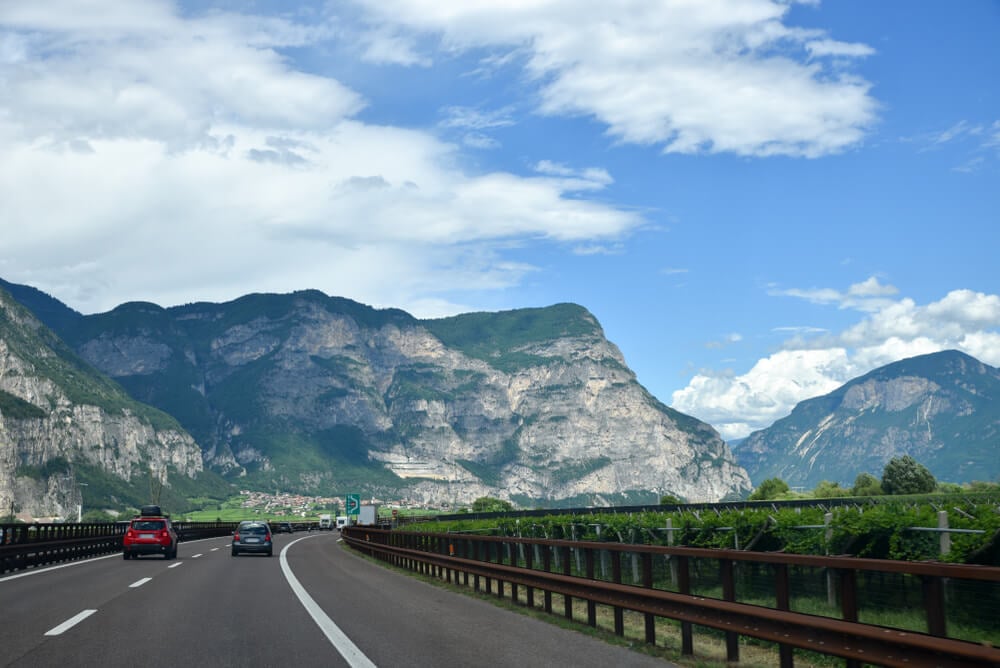 The "Italian autobahn" is the fastest highway in all of Italy! It links Milan to the Swiss Alps and is one of the most scenic roads in the country. Zoom through a 3-mile tunnel and hear the roar of your engine buzzing around you!
Enjoy the powerful feeling of being behind the wheel of a car with the breathtaking scenery of the Swiss Alps in front of you! This amazing superhighway will make you feel like you own the road. If you're a car enthusiast or feel the need for speed, add this stop to your Milan sightseeing itinerary!
Enjoy a Night Out in the Naviglio District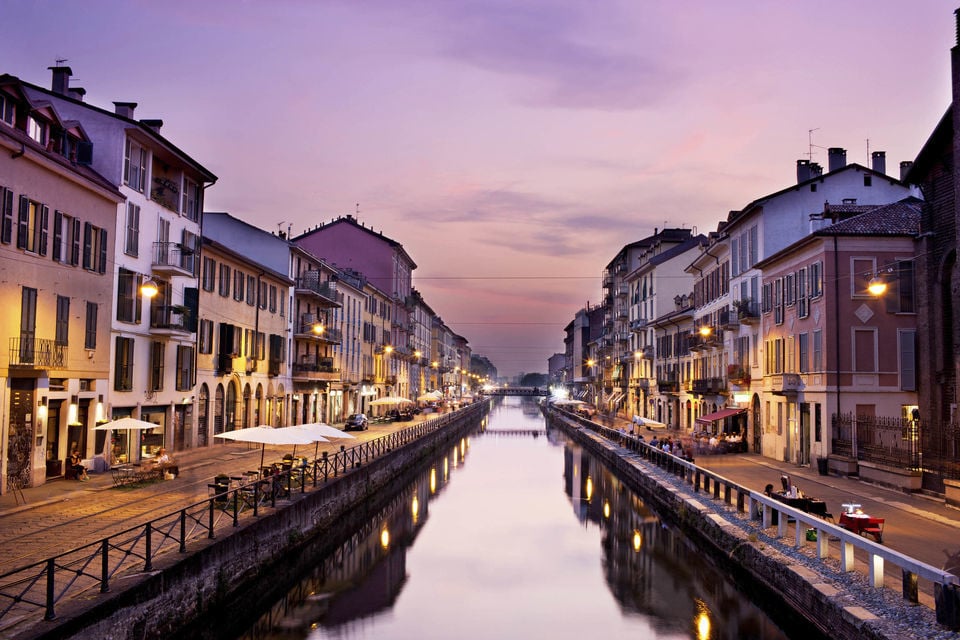 The Naviglio District of Milan is famous for its picturesque canals and nightlife scene. It's a popular area of the city where you'll find an overflow of bars, restaurants, and cafes that hum with activity at night!
Take a romantic stroll by the canals, enjoy a leisurely boat ride through the waterways, or sit down for a drink and people watch!
You'll find many people relishing their night in the Naviglio District. No matter your nighttime vibe, you'll find plenty of options. Whether you fancy having a cocktail near the canals or a bit of dancing at one of Milan's hottest nightclubs, you'll find it all in the Naviglio District!
Mingle with the Locals Under the Colonne di San Lorenzo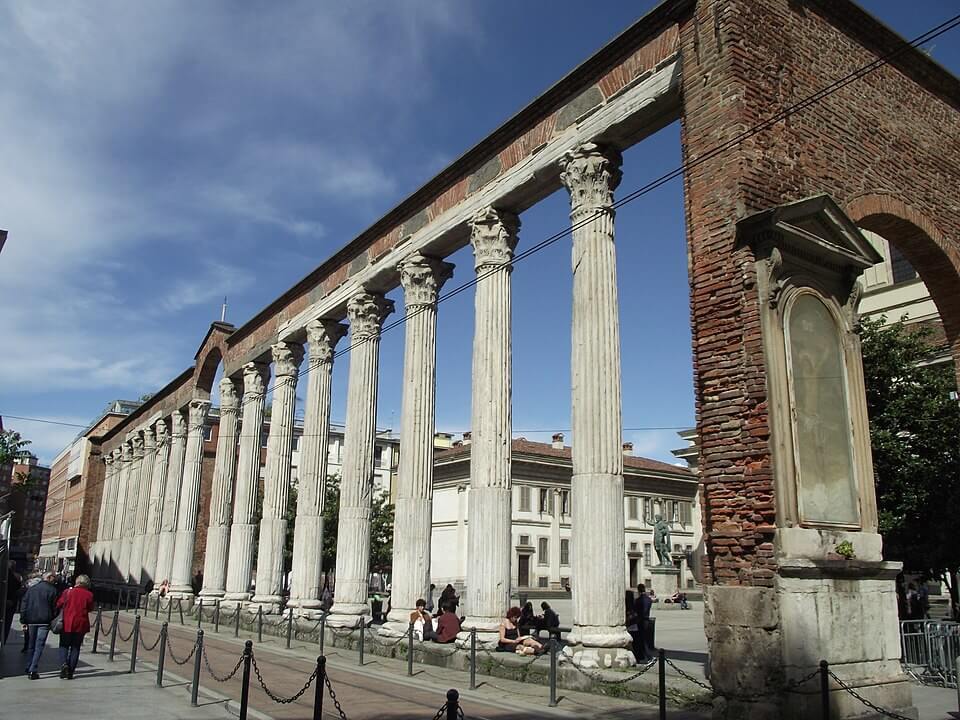 The Colonne di San Lorenzo is a group of ancient Roman ruins from the 4th-century. The ruins are represented by 16-columns that serve as a meeting point for locals and tourists alike. This is an area of the city where you go to socialize and get your night started.
Mingle with friends as the sun sets and enjoy a casual night outside between the crumbling columns with a few drinks. Or, carry on your night at the surrounding bars, restaurants, and nightlife venues!
Enjoy Aperitivo Hour
A visit to Milan would not be complete without partaking in the Italian ritual of Aperitivo hour! Aperitivo is the Italian tradition of having a drink and a small snack in the early hours of the evening, prior to dinner.
In most European countries, dinner time is between 8 PM and 10 PM. The Aperitivo tradition actually originated in Milan, and the Milanese are proud participants in this early evening custom!
Join the locals as they flock to the bars and restaurants in search of the best Aperitivo hour specials! This is also a great idea for a fun date! Find a restaurant with dim lighting and Italian music and the mood will set itself!
Learn How to Cook Like the Italians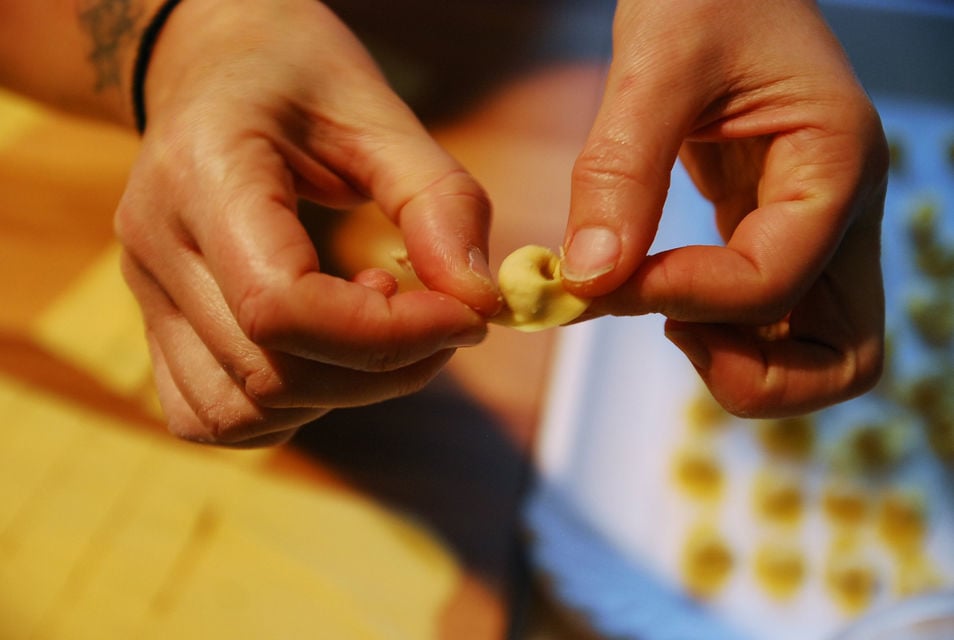 An Italian cooking class has got to be one of the most romantic things to do in Milan. Discover the true essence of Italian home cooking and participate in a romantic and intimate culinary adventure.
Learn the secret techniques behind cooking Italian specialities like fresh pasta, gnocchi, pizza, and risotto. Let's not forget about Italian desserts like tiramisu, panna cotta, and decadent chocolate cake.
Italian cooking classes in Milan are centred around quality ingredients and focus on regional specialities. The best part of the whole experience is that at the end of the class, you get to sit down and enjoy everything you have prepared!
Have a Stroll Through the Grand Galleria Vittorio Emanuele II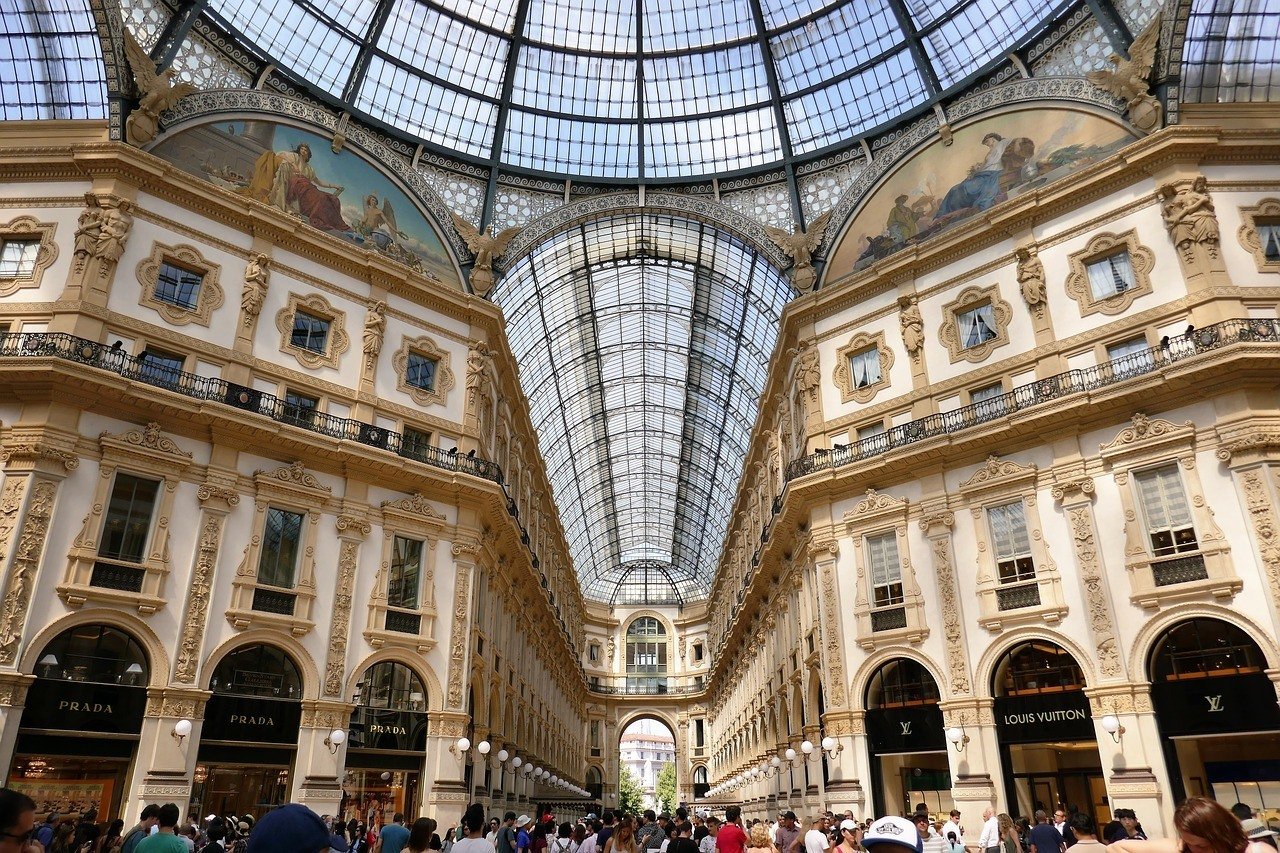 The Grand Galleria Vittorio Emanuele II is an extremely luxurious and ornate indoor shopping area. It opened in 1877 and stands as one of the oldest shopping malls in the world! This four-story complex specializes in high-end retail. You'll find everything from luxury bags to jewellery shops and even haute couture!
Considering Milan is a global fashion capital, this is one site you don't want to miss! Although the price tags attached to the items sold in the shopping mall are high, it's free to walk around and admire the Renaissance Revival architecture and discover Milan's famous fashion boutiques!
Apart from shops, it houses many restaurants, cafes, and bars. Whether you feel like fine-dining in an opulent restaurant, or having a casual cappuccino whilst people-watching, this famous shopping mall is a Milan must-see!
See the Sistine Chapel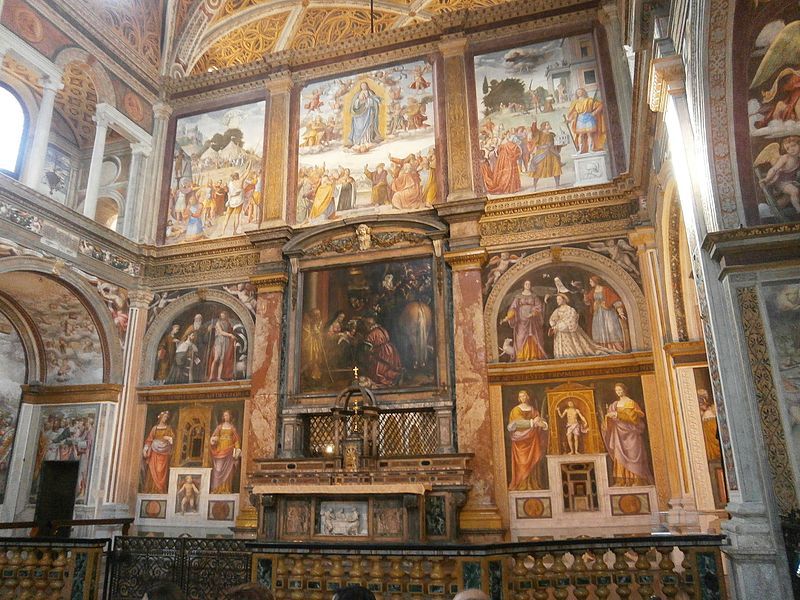 The San Maurizio al Monastero Maggiore is known as Milan's Sistine Chapel! This nickname was given to the church due to its beautiful frescoes that adorn the walls and ceiling inside the church.
Many of these frescos were created by painters under the guidance of Leonardo da Vince. The church was built in Renaissance and Baroque style architecture in the 16th-century and is a jewel of design and creativity!
One of the most unique and notable features in the church is the fresco of Noah's Arc, which depicts unicorns making their way onto the ship! The church is free to visit and is located just a 10-15-minute walk from the Duomo Cathedral.
Bask in the Outdoors at Sempione Park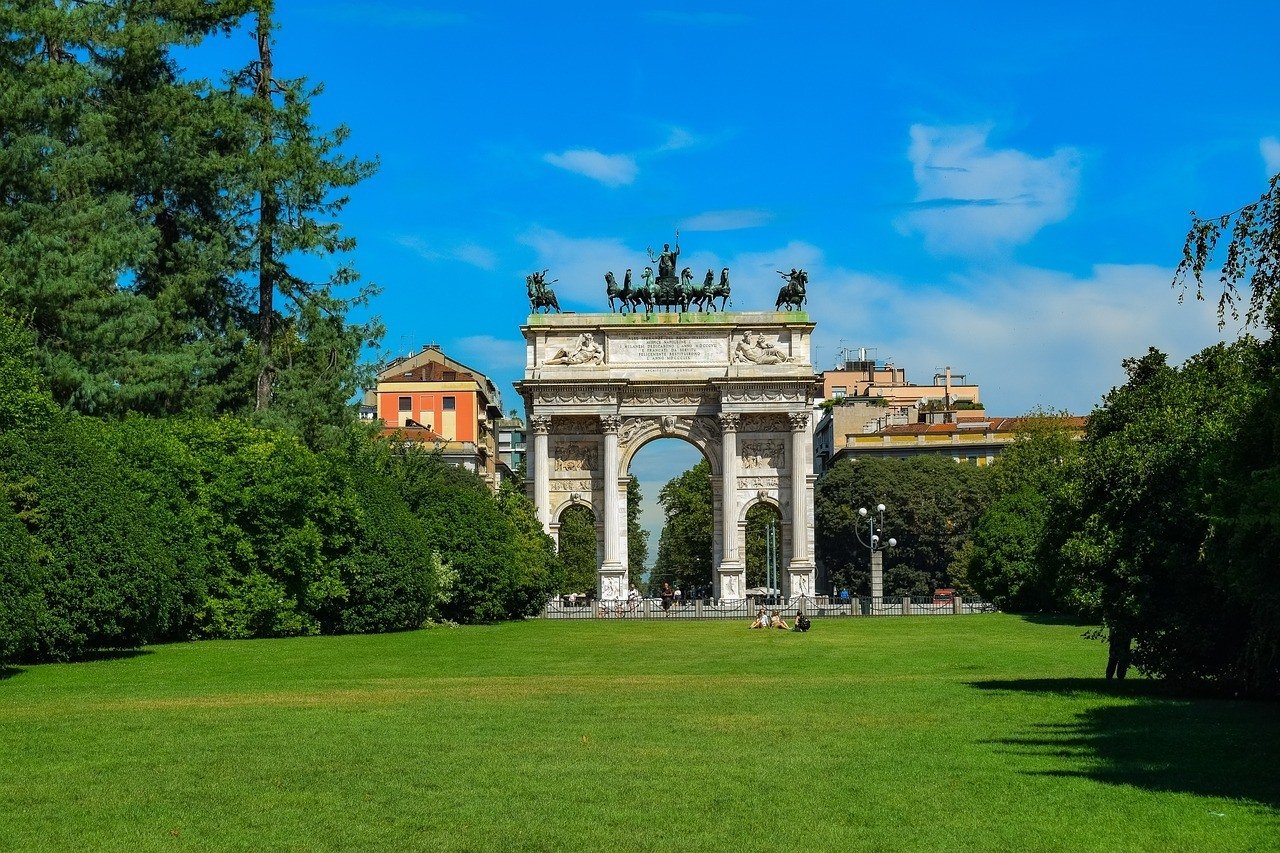 Taking a break from the hustle and bustle of the busy city is a great way to recharge and enjoy a new view of the city. Milan's landscape contains just as much enchantment as the architecture of the city, and Sempione Park testifies to this! The well-manicured park has many outdoor activities for people of all ages.
You'll find walking paths, lakes, bridges and even some wildlife! This park is adjacent to the gardens of the Sforzesco Castle and offers wonderful views of the castle complex. The park is free to visit and is open every day from early morning to late evening!
Sample Italian Wine
Italy is the world's largest producer of wine and is famed for its large variety and exceptional quality!
A trip to Milan is the perfect time to indulge in Italy's most celebrated beverage. Sample red and white wines and soak in the atmosphere of a traditional Italian winery! Many wineries include food pairings where you'll be able to accompany your tasting with regional specialities.
Even if you're not normally a fan of wine, you might change your mind once you sample it straight from the source!
Visit One of the Oldest Churches in Milan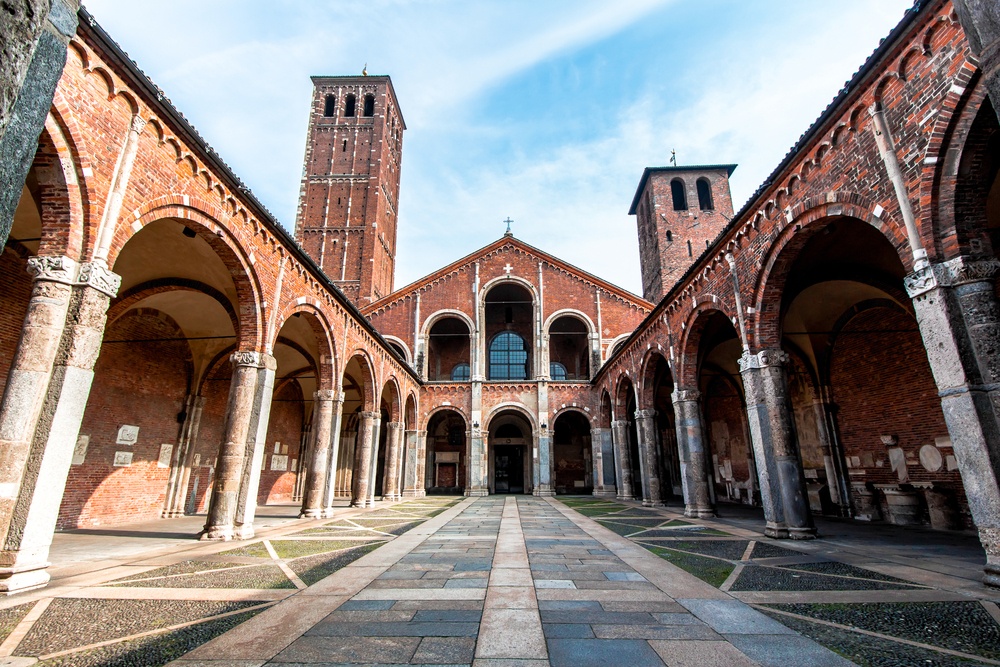 The Basilica di Sant'Ambrogio is a Romanesque-style church that also contains a courtyard and underground crypt. It was built between 379 and 386 and is one of the oldest churches in the city! It was built by St Ambrose, who is the patron saint of Milan. His remains, as well as the remains of two other saints, are located in the crypt below the church.
This basilica is not as extravagant as the other churches you'll find in Milan, but it holds a fascinating history and is less touristy than the other churches. Even better, the entrance to the church and crypt are free!
Discover Milan's Modern Porta Nuova District
When looking to discover Milan's modern side, visit the Porta Nuova District! Unlike the rest of Milan which is filled with ancient architecture, the Porta Nuova District is a modern development. Contemporary skyscrapers, shops, and restaurants surround this modern neighbourhood and offer plenty of attractions.
The Piazza Gae Aulenti is located within this district and is considered the heart of modern Milan. It contains Italy's highest skyscraper, the Unicredit Tower. At 750-feet tall, it's quite impressive to see up close! For travellers wanting to explore the contemporary aspects of the city, this area of Milan is perfect for you!
Explore the Brilliance of Leonardo Da Vinci
The World of Leonardo exhibition in Milan is dedicated to the great Renaissance thinker, Leonardo Da Vinci!
Da Vinci was a polymath, meaning he was a person with wide-ranging knowledge. His interest ranged from invention to architecture to science to literature! He was a man of many talents and his genius is brilliantly showcased at the Leonardo Museum in Milan.
Discover the digital restorations of his most famous inventions with more than 200 interactive 3D machines showcasing the works of Leonardo Da Vinci!
Visit One of the Highest Vantage Points in Milan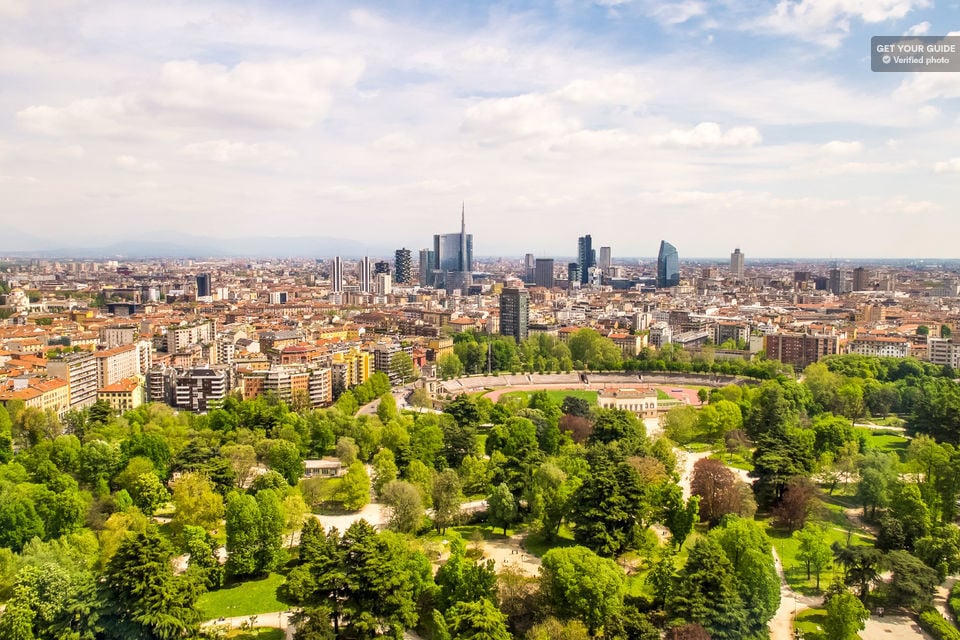 For fantastic panoramic views of Milan, visit the Branca Tower! This impressive iron tower is located in Parco Sempione, the main city park in Milan. Take a 1-minute elevator ride to the top and you'll be greeted with fabulous 360 degrees views of the city, from 360 feet up!
Stand on the observation deck and enjoy Milan's beautiful skyline. On this viewing platform, you'll be able to see many Milan sites, such as the Torre del Filarete and the golden Madonnina on top of the Duomo! If heights don't bother you, the Branca Tower is a great place for sightseeing in Milan!
Relax at Milan's Thermal Baths
Escape the busy streets of Milan and enjoy a relaxing retreat at the QC Terme Milano. This is Milan's only thermal bath and offers a quiet place to unwind. Enjoy spa facilities, including whirlpools, saunas, relaxation rooms, and steam baths. Book a massage, or a facial and treatment!
They also offer a speciality-crafted food menu centred around wellness and nutrition, and of course, Aperitivo hour! The thermal baths of Milan offer a peaceful sanctuary where you can pamper yourself and set the vacation mood!
Day Trips From Milan
There is a fantastic mess of things to do in Milan, but what awaits you just outside? Let's find out with some classic Milan day trips.
Venice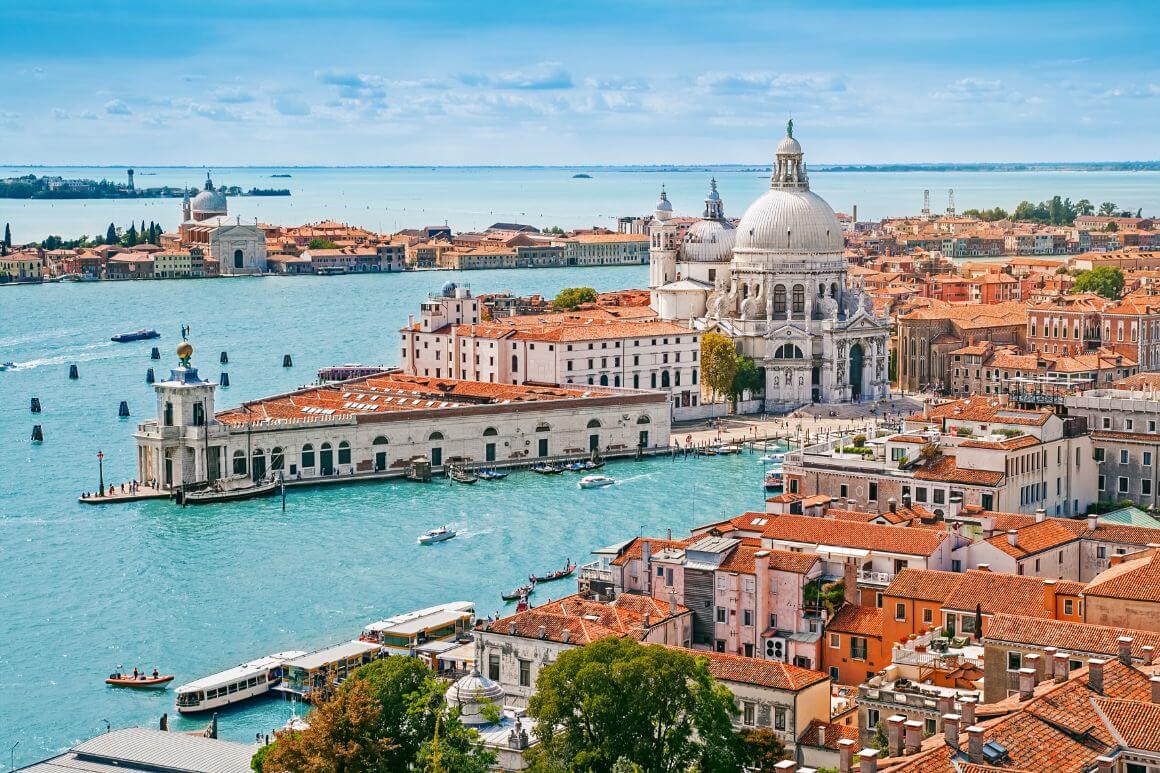 Classic. There is nothing better than going from one ridiculously pretty Italian city to the next ridiculously pretty Italian city. You can't beat it, and nor should you. Head to the romantic wonderland of raised streets and dingy canals. Don't forget to bash about six Aperol spritzes.
If you head there on a guided tour you can really chew through the main attractions too! You won't have to worry about standing in lines for many, many hours…
Swiss Alps Bernina Express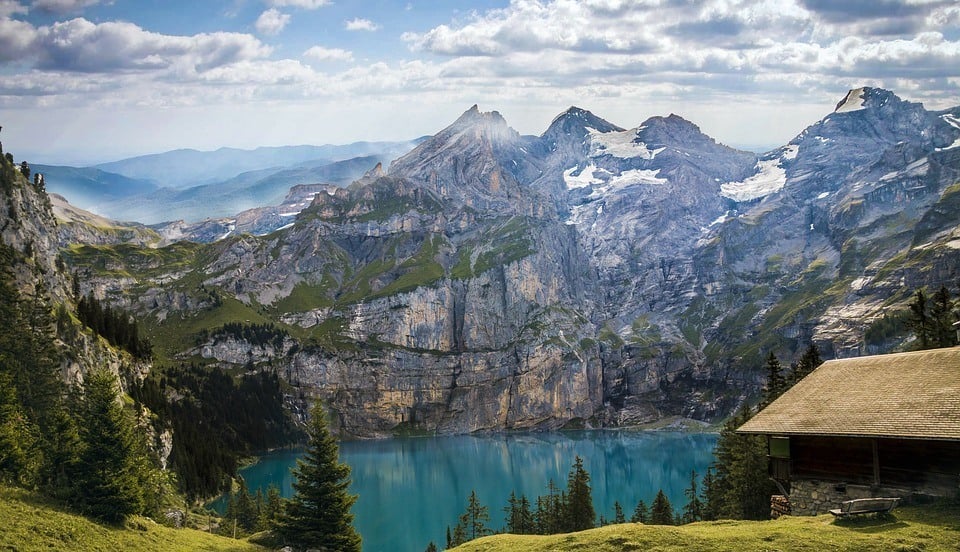 The Bernina Red Train passes over one of the most beautiful railway routes in the world. Head to St. Moritz via this UNESCO heritage train journey, and explore a cute mountain town and unbelievable railway views.
You have to take a short coach to Tirano to start the journey, but that's a small fry! Time to reel in the big fish…
Lake Como
Home to the sauciest villa in Star Wars II: Attack of the Clones, you too can pretend to float fruit at your disgustingly attractive older girlfriend. Lake Como is stunning and is well worth leaving the fashionable streets of Milan for. You can swim, hike, boat, trim your nails, and it will all be lovely and magical.
Lake Como is a holiday destination in its own right and is packed with gorgeous places to stay. If you fancy sticking the night, I certainly won't blame you!
Don't forget your travel insurance for Milan
Travelling without insurance is always risky. Planning ahead with good travel insurance is really a massive weight lifted off your shoulders if things don't go exactly to plan.
ALWAYS sort out your backpacker insurance before your trip. There's plenty to choose from in that department, but a good place to start is Safety Wing.
They offer month-to-month payments, no lock-in contracts, and require absolutely no itineraries: that's the exact kind of insurance long-term travellers and digital nomads need.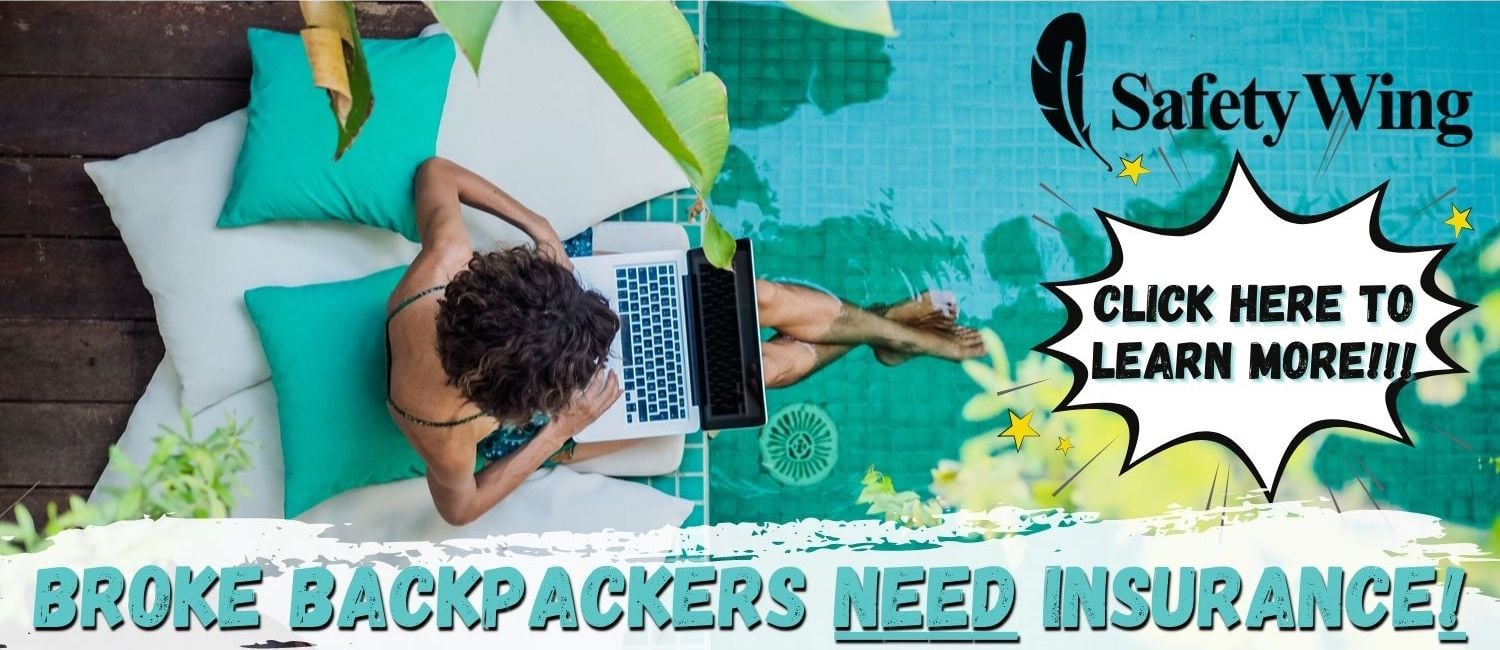 SafetyWing is cheap, easy, and admin-free: just sign up lickety-split so you can get back to it!
Click the button below to learn more about SafetyWing's setup or read our insider review for the full tasty scoop.
FAQs on Things to Do in Milan
Here are some quick answers to common questions about what to do and see in Milan.
Final Thoughts
We hope you enjoyed this guide to the absolute best things to do in Milan, and that you're able to make a sizeable dent in this list the next time you visit! You've now got the names of the city's most famous attractions, as well as hidden gems. Even when visiting Milan for the first time, you'll be able to experience it with the knowledge of a local!
Milan is a vibrant city with a wonderful array of modern and old attractions, all blended together with a dash of Italian flair! Each individual Milano attraction will allow you to admire the city from a unique perspective and take in the magical atmosphere of this charming Italian city!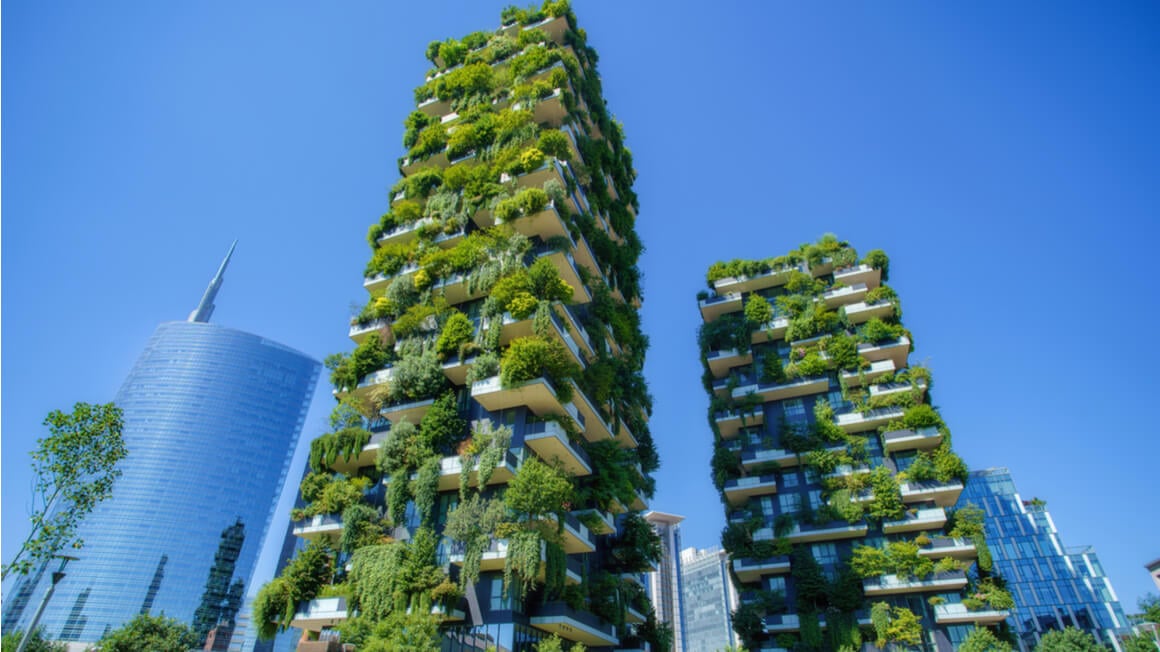 ---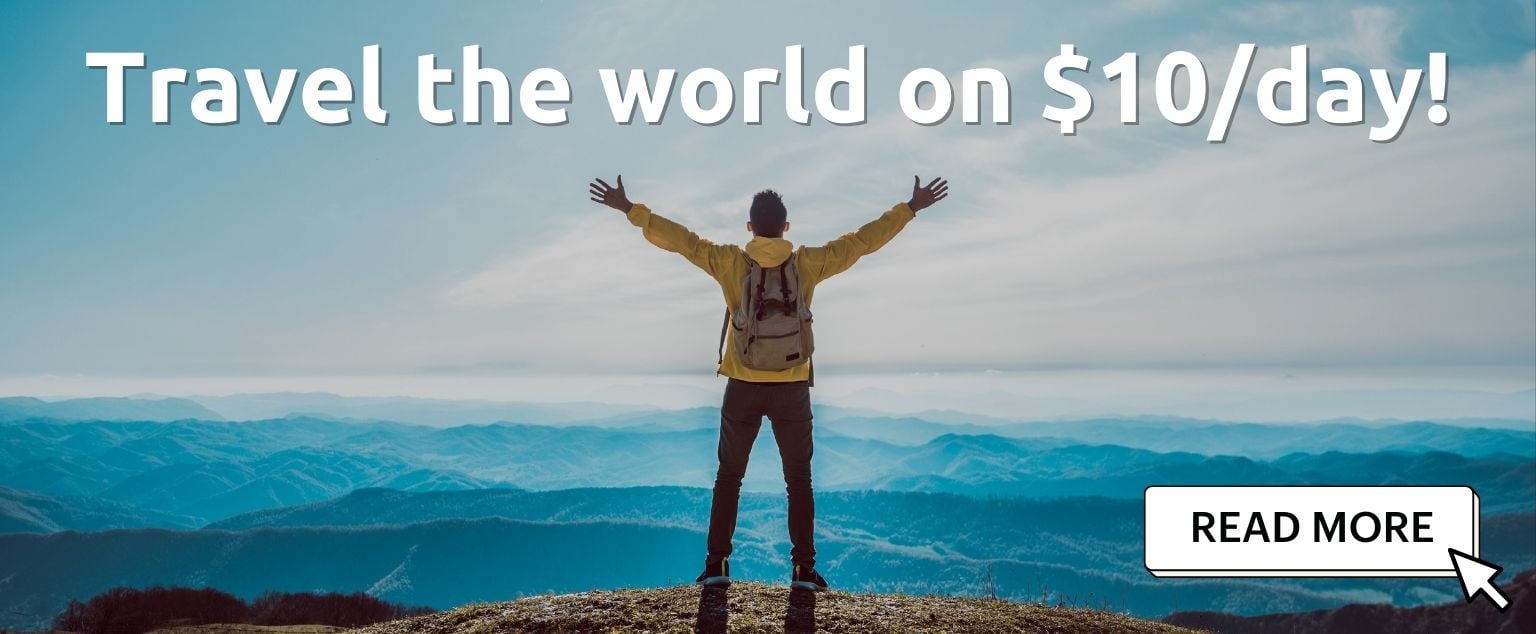 And for transparency's sake, please know that some of the links in our content are affiliate links. That means that if you book your accommodation, buy your gear, or sort your insurance through our link, we earn a small commission (at no extra cost to you). That said, we only link to the gear we trust and never recommend services we don't believe are up to scratch. Again, thank you!