With its renowned love of food, wine, music, and all things worth living for, Italy is a very popular tourist destination. If you get the chance to pay a visit to this culture-rich country, we suggest you take it, no matter how short your stay may be.
Italy promises a weekend of fun for every type of traveler. Whether you're a foodie, a sports junkie, or a young and hip party animal, there's bound to be something for you to enjoy. From devouring plates of pasta and pizza, paired with the best wines, to exploring smaller islands and hiking up volcanoes, you can take your pick.
If you've got just a weekend in Italy, you, unfortunately, will have to pick a few top places to see and activities to try. But we're here to make that easier for you! This guide to 48 hours of adventure will help make sure that your travels are memorable, and that you make the most of your time in the country.

Unlock Our GREATEST Travel Secrets!
Sign up for our newsletter and get the best travel tips delivered right to your inbox.
Insider Tips for an AMAZING Weekend in Italy
Since Italy is an entire country, having just a weekend to stay can seem like too short of a time (you should totally backpack it for months). Of course, the longer you have the more you can see. But a weekend in Italy, done right, can expose you to some of the best parts of the destination.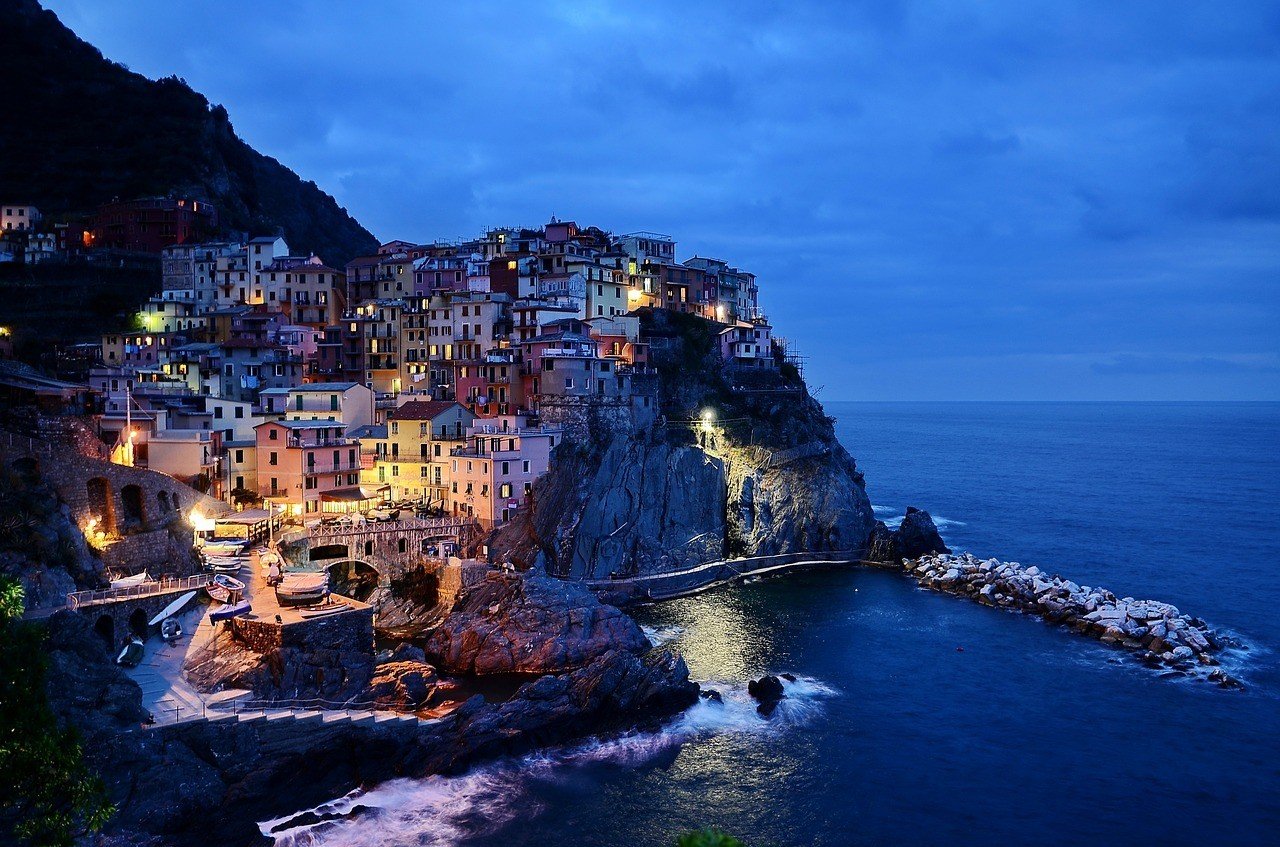 Know Where to Stay in Italy
Italy is quite big for just a weekend trip, so you'll need to plan your time wisely. While there are many smaller hidden gems in the countryside, to really experience Italy in 2 days, you should probably try and stay closer to the cities.
Big tourist hubs include Rome, Milan, Venice, and Florence. Depending on which parts of the country you're hoping to see, each city has its own pros and cons. Rome is usually the top pick for first-time visitors, as it holds tons of interesting landmarks and offers stunning experiences.
Rome is also quite central in the country's layout. Naples and Florence are 2-3 hours away on either side, while Milan and Venice are both a 5-6 hours drive north. With Sicily being the furthest big destination, at almost 10FFhours away.
If you need inspiration on places to stay in Italy, check out our guide on the best vacation rentals in Italy.
Our Favorite Hostel – Legends
Close to Rome city center
Free breakfast daily & happy hour with free wine!
Affordable hostel in an expensive city
Legends in Rome hostel lives up to its name. The clean-living areas make for a cozy home away from home, and the friendly staff add to the atmosphere. From here, you'll be within easy reach of transport and within walking distance to many of the main attractions.
Our Favorite Budget Hotel – Relais Giulia
Large, comfy rooms with a homely feel
Located within walking distance of major Rome attractions
Friendly and helpful staff
Right in the heart of Rome is Relais Giulia. An affordable, cozy establishment that warmly welcomes its guests into their spacious yet homely rooms. A 20-minute walk will see you at the Pantheon, while 15-minutes away is the Vatican. The staff are extremely accommodating and help wherever they can.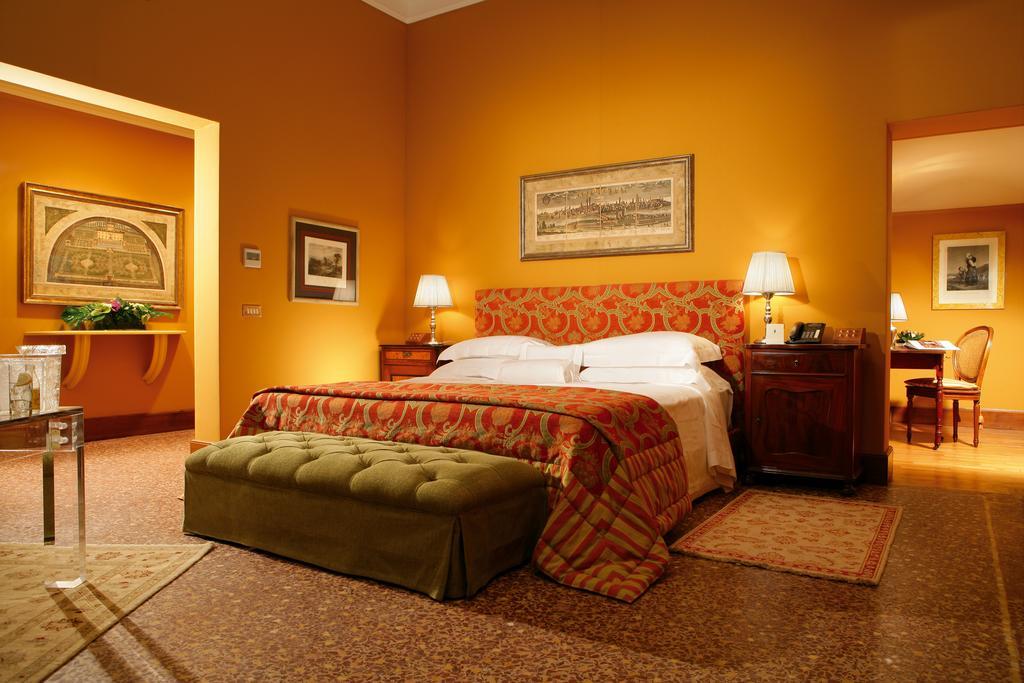 Onsite spa with Turkish Baths and relaxing garden
Complimentary buffet breakfast with free drinks included
Luxury rooms all include a seating area or lounge
Located just a short distance from the Trevi Fountain in Rome, this luxury hotel is well worth the extra pennies. With its classic antique decor and above-average service, the Villa Spalletti Trivelli offers a top place to stay in Rome.
Know How to Get Around in Italy
Transportation options for Italy vary, depending on whether you're traveling inside of the cities and towns, or between them. While a lot of towns are small enough to walk around, you'll need something a bit faster to get you from one part of Italy to the next. Especially with just a weekend to enjoy the destination.
To travel between the major cities, high-speed trains are your best option. These trains are available to take you between major cities and off-the-beaten-track gems. Tickets can be bought online, and trips can be taken numerous times a day.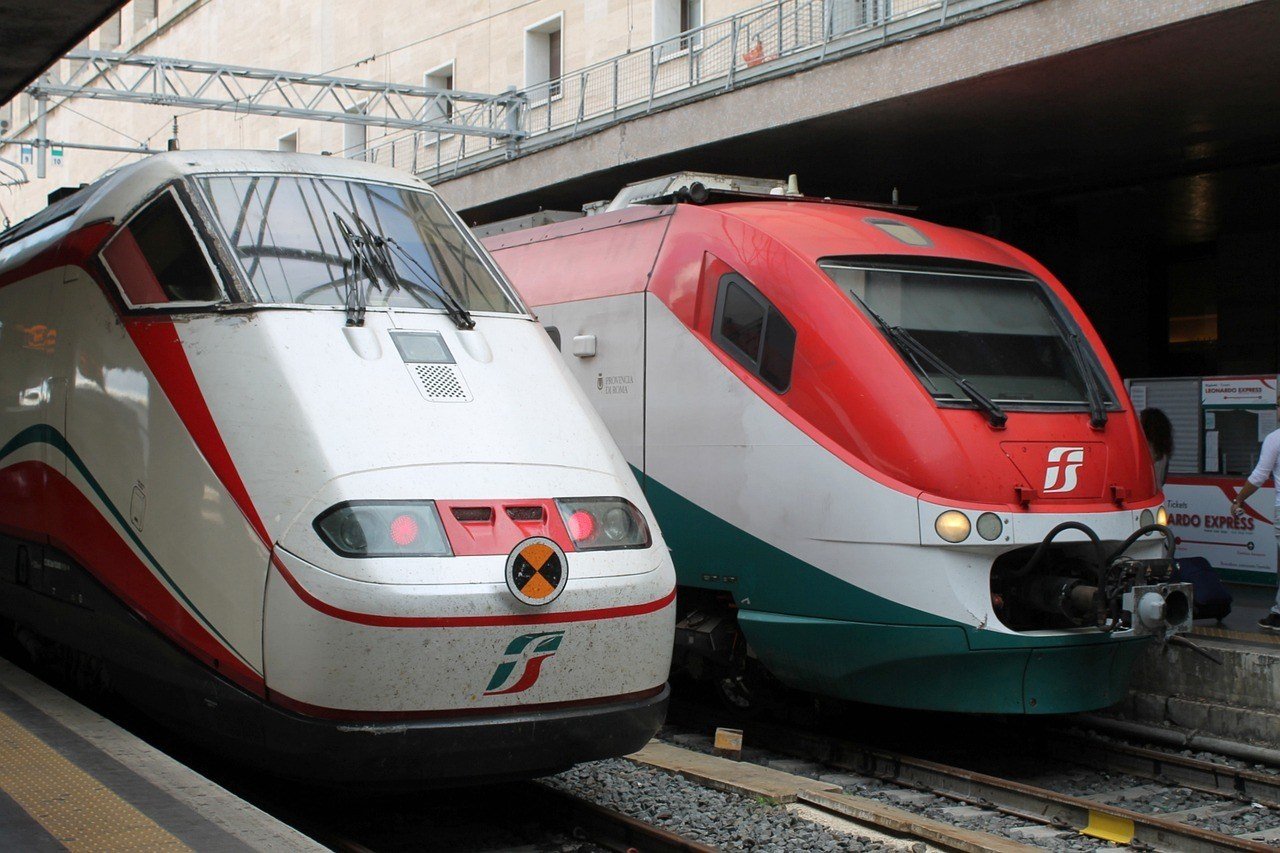 If your aim is to explore one of the stunning Italian islands, you'll need to take a ferry from the mainland. These can also be booked online, and trips happen often throughout the day.
It's good to note that on Sundays, Italy get's all Catholic and takes a bit of a breather, meaning public transport slows down. You'll still be able to get a bus or train, but they run less frequently. If you're wanting efficient transport over the weekend, and have enough in your budget, you may want to look at renting a car.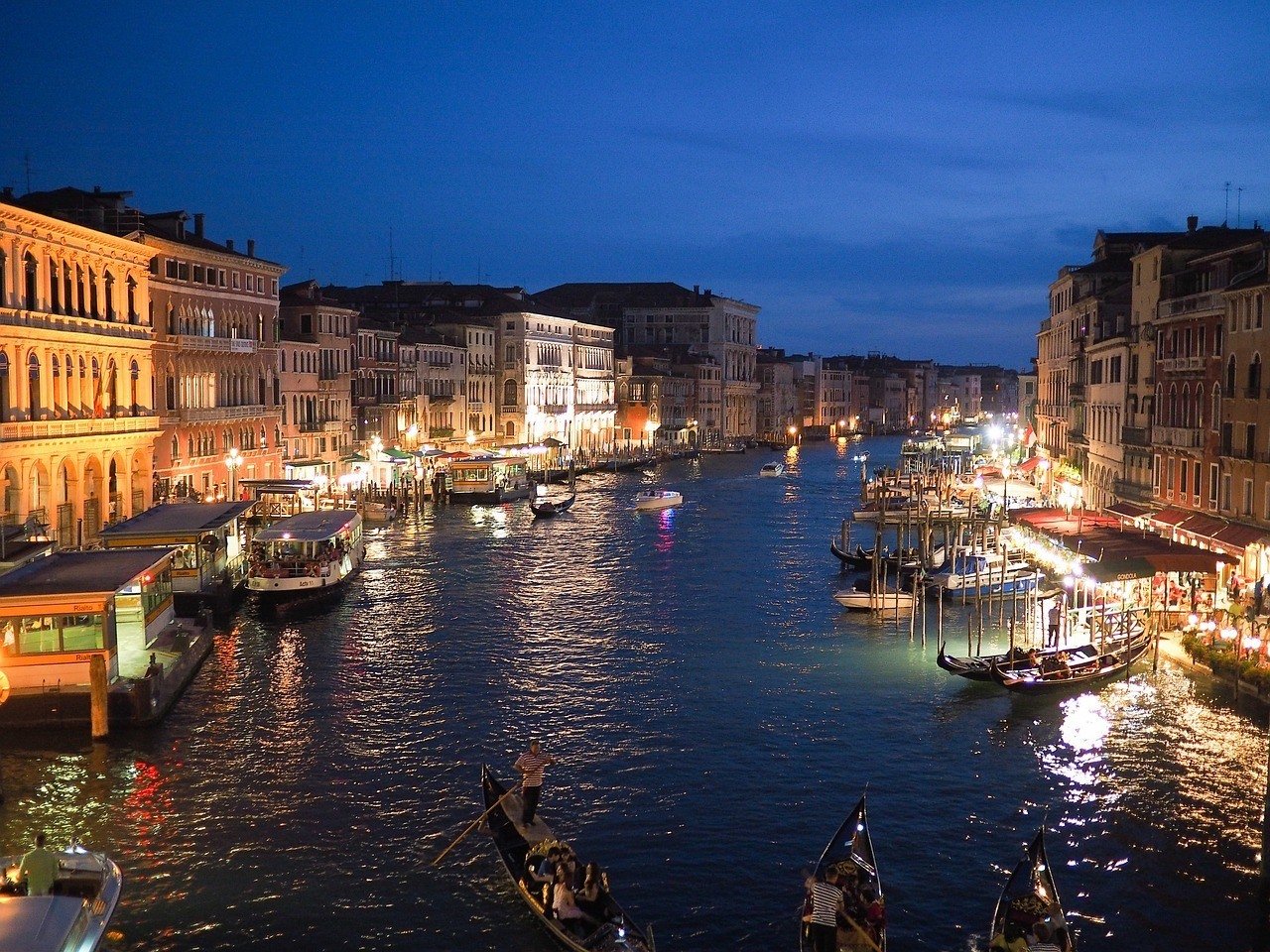 From Glitz and Glam to full-out partying, Italy offers nighttime activities for everyone.
Milan
Brera offers elegant, trendy Bohemian spots for wine and tapas
Tunnel is a techno club for those who love to dance the night away
Terrezza 12 offers breathtaking views of Milan's skyline and holds a retro 50s vibe
Expensive Milan is not only Italy's fashion capital, but it's also a cosmopolitan hub of excellent activities and nightlife. There's a healthy balance of posh and chilled atmospheres in the many bars and clubs that line the city streets. The usual routine is an aperitivo at the bars until late and then dancing at the nightclubs.
Rome
Macchésietivenutiafà – although a mouthful – is a great place to meet new friends
Marmo offers live music and a spirited vibe in the city
In summer, the place to be is Lungo Il Tevere for music, stalls, and street food
Rome's after-dark activities range from cultural to all-out crazy party. There's an abundance of bars, clubs, and more unique spots to spend your night in the city. Things do start a bit late, however, so don't expect anything too exciting before 9 pm.
Catania, Sicily
Right on the beach, Le Capannine is a pumping nighttime spot for lots of dancing
First Lounge is a hidden gem, providing a cozy space to wind down for the night
For an intimate spot, with movie screenings and dance shows, try out Zò
Widely known as one of the best places to be once the sun goes down, Catania, Sicily is a beach town with a lot of life. It holds most of the music scene in Sicily, and since it's a student town, the energy is young and infectious.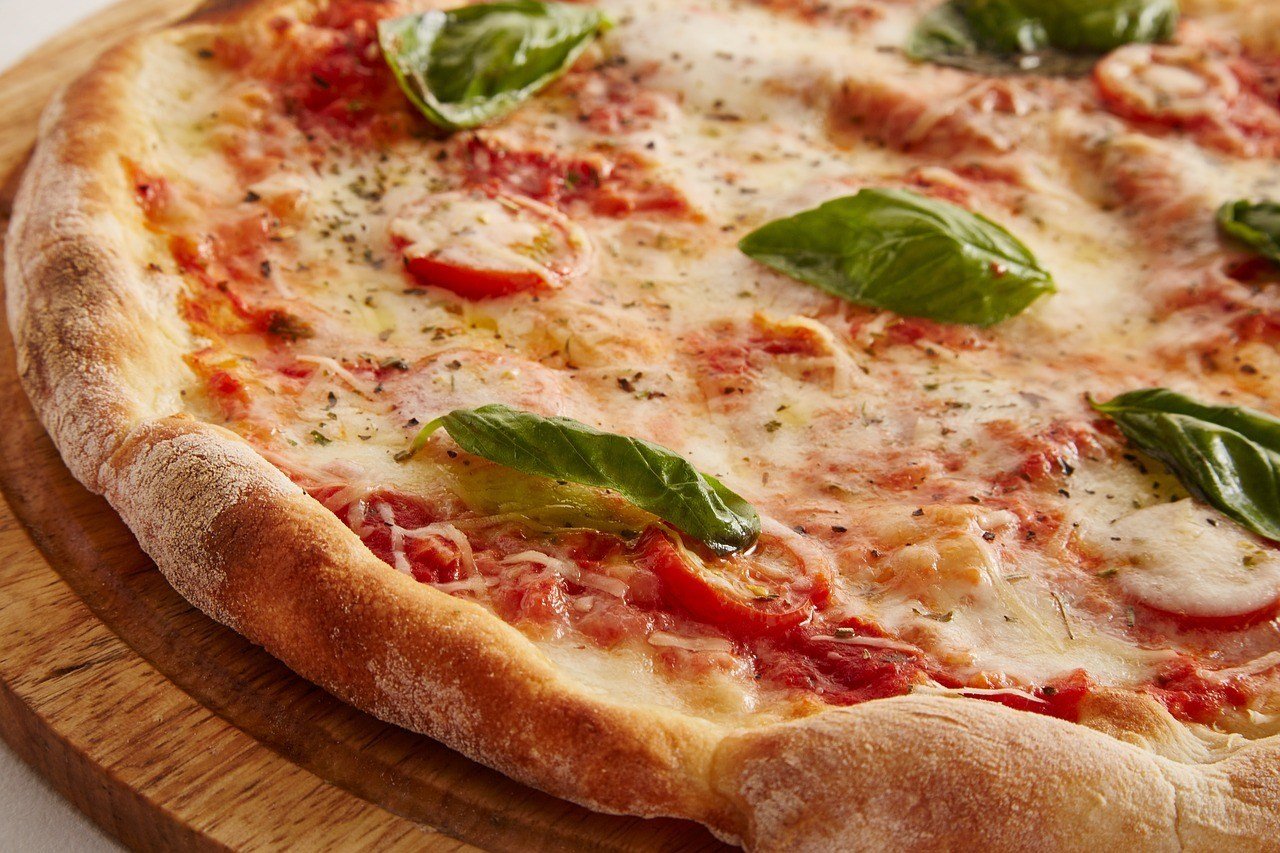 Offering a tantalising mix of fine food and great wine, weekend trips to Italy promise an adventure for your tastebuds. Here are the best foodie activities to try.
Make Pasta in Bologna
Visit the Foodie Heart of Italy and delight in the flavors around you
Learn to make your own egg pasta in a cooking class held by a professional
Take your tastebuds on an authentically Italian journey
Bologna is a must-visit for any foodie enthusiast. A cooking class offers the perfect opportunity to learn skills that you can take back home with you and keep forever. There are many options available, some include market tours, while others are shorter and simply show you how to make the pasta.
Go a Food Tour in Umbria
Go truffle hunting in Assisi – with a local guide and trained guide dogs
Become an olive oil connoisseur with a tour and tasting
Do a bike and bite tour, exploring the culinary wonders on bicycle before enjoying a meal
Umbria is best known for its 'black diamonds', aka truffles. The Italian region also has a thriving olive oil industry and many splendid vineyards. This makes it the perfect place to embark on a tour with tasting included.
Try the Best Pizza in Naples
Serving since 1870, L'Antica Pizzeria da Michele has some of the most coveted pizza
Starita is one of the only places in town that's open on a Sunday
For an affordable old-school pizza, try out a pie from Pizzeria Tutino
Many agree that for the best, traditional Italian pizza, Naples is the place to be. There are numerous pizzerias across the city. From high-class dining to simple, laidback restaurants, you'll easily find a pizza spot for you to try this deliciousness for yourself.
Italians may not be the most active nation, but they do have certain sports that they love. Join in, watch, or simply admire these sports during your 48 hours in Italy.
Try an Extreme Sport
Go white river rafting in the gorges of Alcantara
Try out Canyoning in the wilderness of Sardinia
Embark on a caving expedition inside Mount Etna in Catania
Italy's diverse lands make for some thrilling extreme sports. You can find bungy jumping, ziplining, and paragliding for a jolt in adrenaline. Or head out on a slower, but no less exciting adventure such as white river rafting or canyoning.
Watch a Football Game
Join in the hype and attend a game at one of the stadiums across the country
Watch an exciting live stream from a hotel or a sports bar
Pick a side and learn what being an Italian football fan really means
Italians love their football! In fact, they say that if a man has some money he will firstly buy food, then shelter, then a football ticket. If you're visiting during football season, you'll likely be bombarded with the football craze wherever you turn.
There are stadiums in most of the bigger cities, where you can catch a game and soak in the frenzy. Or, simply catch live streams of the matches at your nearest sports bar. Usually, hotels will show the games in their lobbies as well.
Check Out the Grand Prix Race Track in Monza
Visit the home of the Italian Grand Prix and see the track for yourself
Take a guided cycle around the circuit and view the pit stops and other points of interest
Buy F1-related souvenirs from the gift shop to take home and remember your trip
Found just outside of Milan, Monza is home to the Italian Grand Prix circuit. Built in 1922, the race track holds a lifetime of history. When there are no races happening, you can visit the complex on your own, and pop into the gift shop. Or take a guided tour of the track.
Small Pack Problems? 😉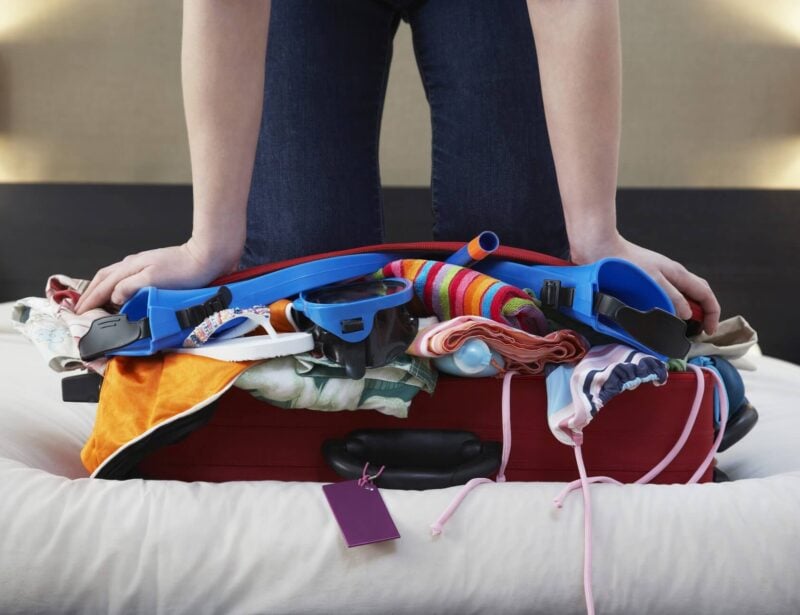 My missus travels with all her clothes in ziplock bags: don't be like my missus. UP YOUR PACKING GAME!
Packing cubes for the globetrotters and compression sacks for the real adventurers – these babies are a traveller's best kept secret. They organise yo' packing and minimise its volume too so you can pack MORE.
Or, y'know… you can stick to ziplock bags.
View Our Fave Cubes
Or Check Out the Sacks!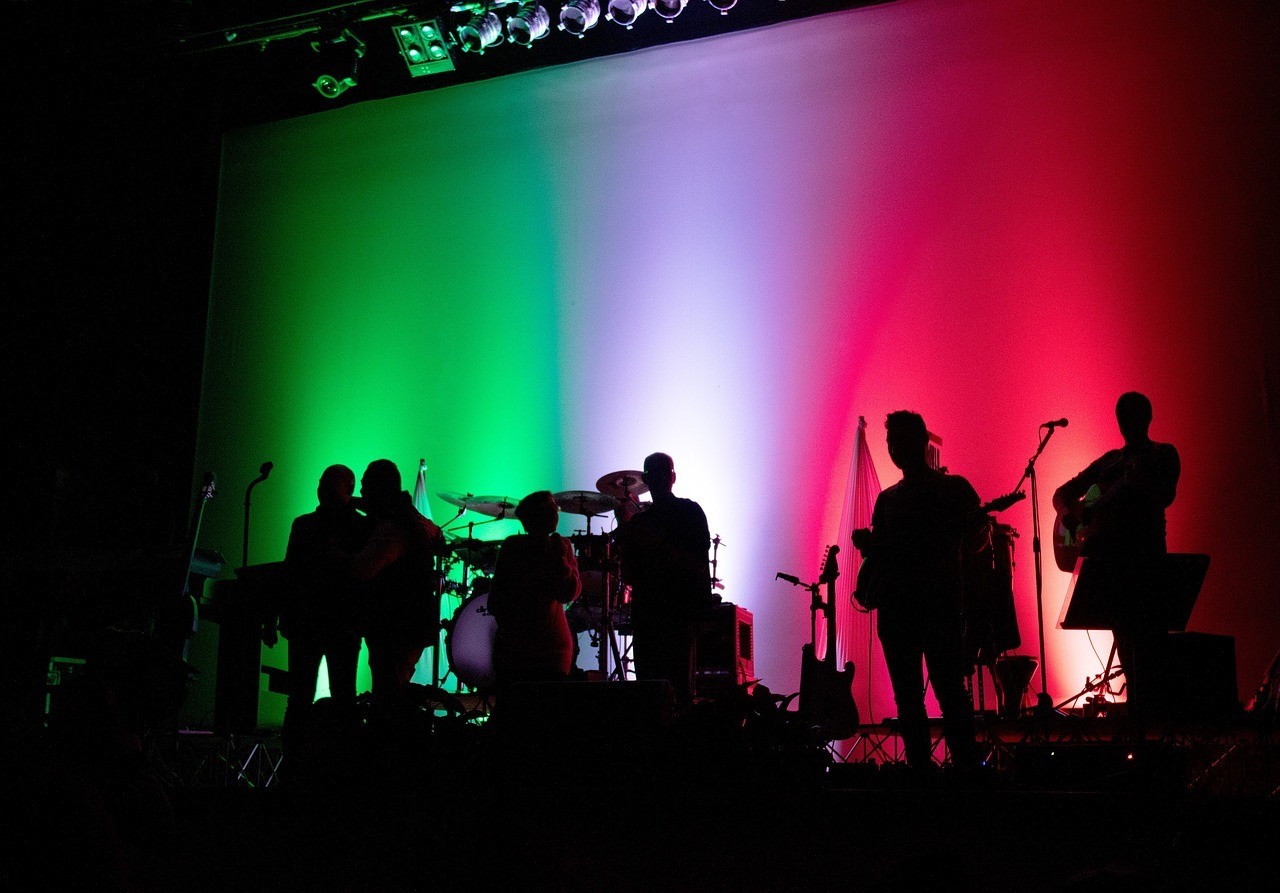 There are many shows and performances to enjoy in Italy. From captivating Opera shows to enchanting musicals, here are the top choices for Italy concerts and shows.
Puppet Show in Syracuse
View a puppet show that has been performed for more than a century
Although the shows are in Italian, tourists from everywhere tend to enjoy it still
Add the puppet museum to your visit and meet the puppeteers
A tradition for over 100 years, the puppet theater in Syracuse is owned by the Vaccaro-Mauceri family. It offers a charming activity for an audience of all ages. If you're going to see the show, we highly suggest you begin or end with a visit to the puppet museum, just a few steps away.
Opera in Milan
La Scala is renowned for having the best opera shows in Italy, and even the world!
Another fantastic concert hall for opera is the Auditorium di Milano
Serate Musicali offers peaceful, relaxed opera music for a wide audience type
As the birthplace of opera, it would be almost scandalous to visit Italy and not see an opera. Milan is home to one of the best opera houses in the world – the 18th century La Scala – so, of course, it's an obvious choice. This is the perfect activity to experience Italian culture, even if it's just to check it off your bucket list.
Music Concert in Venice
Watch the Violins in Venice at St Mark's Square
See free concerts and organ recitals at the church of St. Mary of the Friars
Visit Venice Jazz club for live performances of jazz musicians
Venice is well known for its rich musical scene. There is so much on offer in this city, from jazz clubs to musicals and live concerts. Much of the musical influences in the city are Baroque-inspired, making it a cultural experience of note.
Travel with peace of mind. Travel WITH a security belt.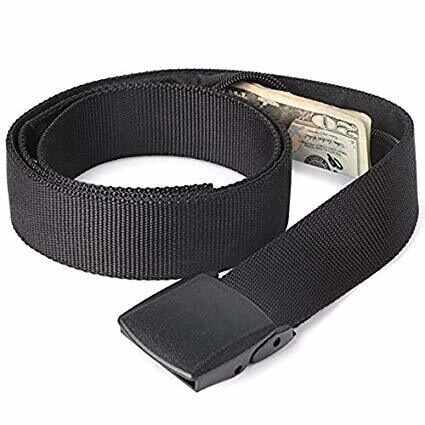 Get your cash stashed with this awesome Pacsafe money belt. It will keep your valuables safe no matter where you go.
It looks exactly like a normal belt except for a SECRET interior pocket perfectly designed to hide a wad of cash or a passport copy. Never get caught with your pants down again! (Unless you want to.)
Hide Yo' Money!
10 More Remarkable Things to do in Italy This Weekend
Of course, what we've mentioned above is just the tip of the iceberg. Here are some more of the best places to see in Italy, and more great things to do!
#1 – Explore the Vatican City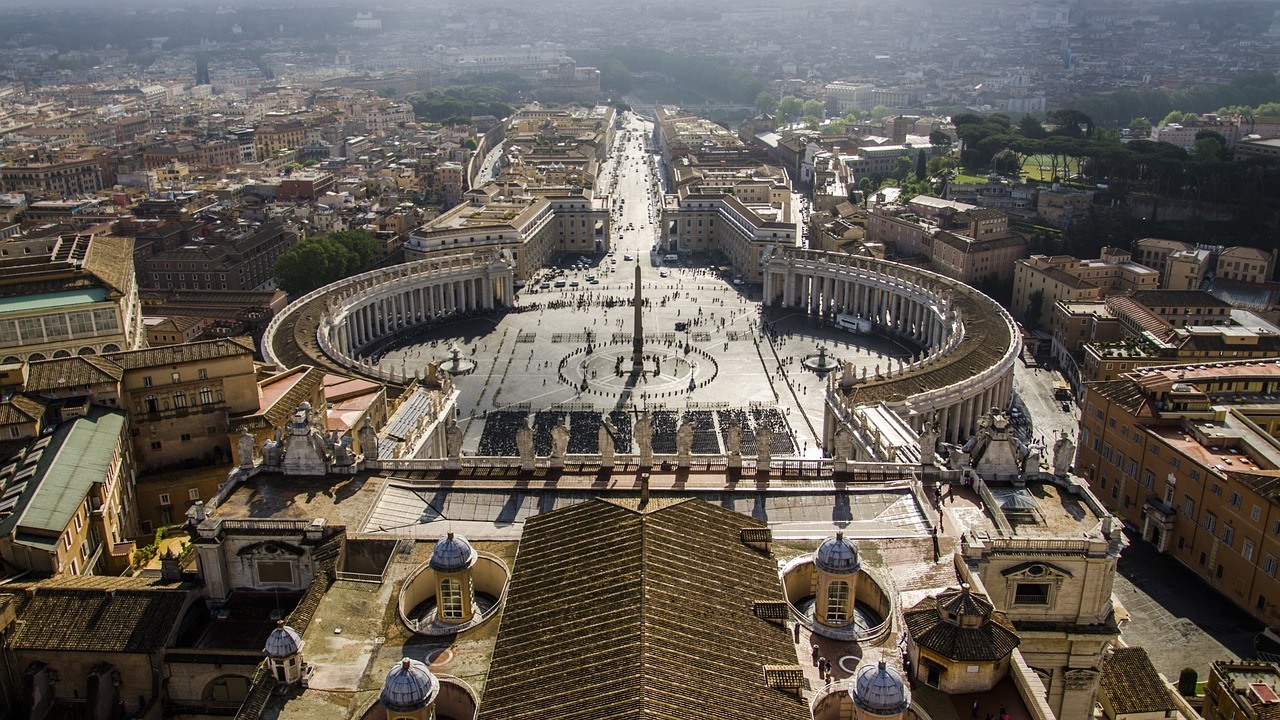 This extremely small state, nestled in the heart of Rome, is not just the home of the Pope, it's also a popular tourist attraction. The entire city is not open to public visitors, but there are some key landmarks that can – and should – be visited. These include the Sistine Chapel, with its iconic ceiling paintings by the artist Michaelangelo.
There is also the largest basilica in the world, St. Peter's Basilica, which is where Saint Peter was buried according to history. Outside is the impressive St Peter's Piazza as well. The Vatican Museums contain several important pieces of historic artwork and are another must-visit on a short trip to Italy.
#2 – Take a Walking Tour of Rome
Rome is full of many landmarks, attractions, and points of interest. The best way to see as many of these as possible is by taking a walking tour of the city. Thankfully, the city can be walked in less than a day – with magnificent cafes lining the streets for when you need a snack or coffee break.
Whether you opt for a live guide, an audio guide, or simply show yourself around, a Rome city walking tour is a promised highlight to any Italy trip. Places like the Trevi Fountain, the Pantheon, the Colosseum, and the Spanish Steps are unmissable highlights.
#3 – Travel through the Tuscany Region
This may take up your entire weekend, but it would be worth it. Italy's Tuscany region is made up of stunning green hills, bountiful vineyards, and quaint towns and villages.
Home to places like Florence, Pisa, and Volterra, staying in Tuscany steals the hearts of most who travel through. Find outstanding food, breathtaking views, and people who will almost instantly feel like friends. The ideal way to see the Tuscany region in a short space is to road trip or travel by train, pick your main towns and spend a bit of time in four or five places.
You'll also find plenty of Italian yoga retreats in this part of Italy.
#4 – Cruise down the Venice Canals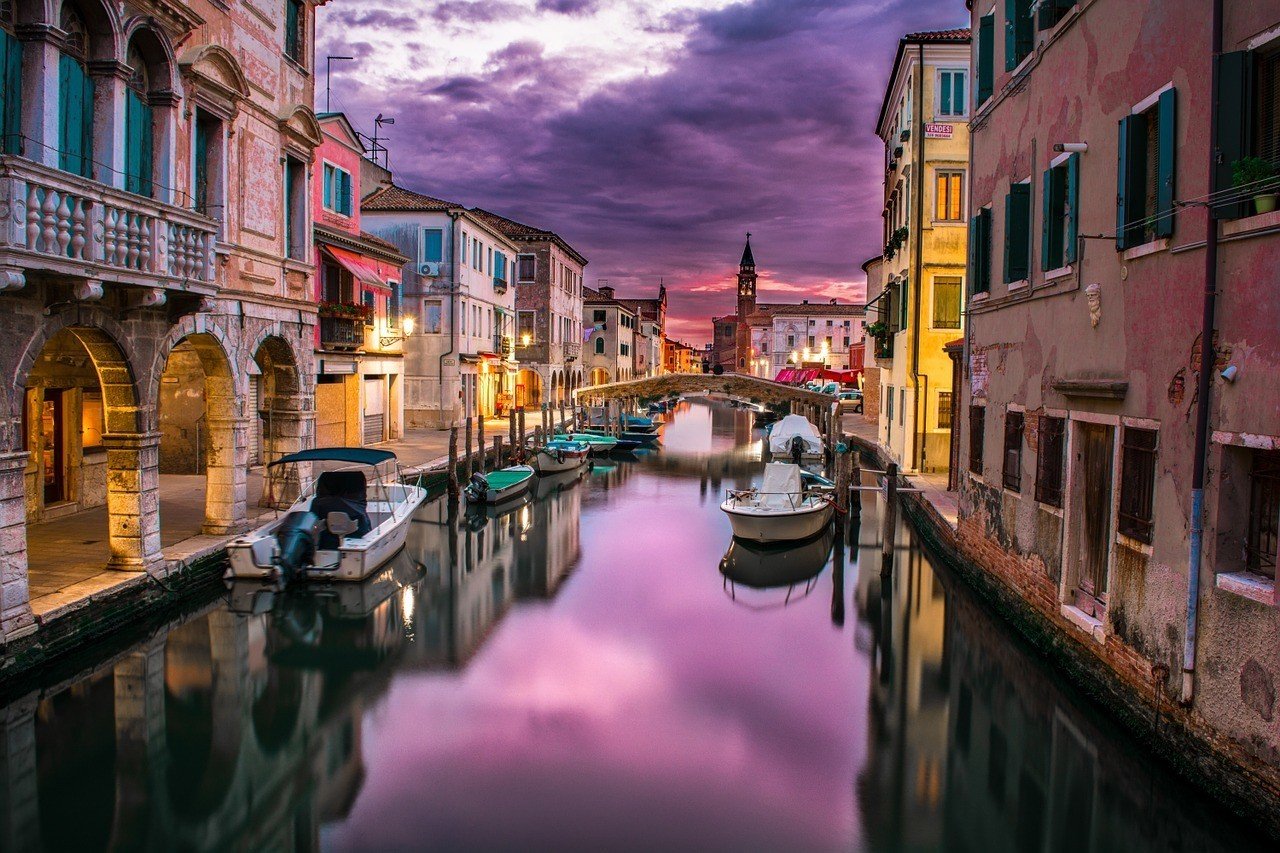 Most of us have heard of the Venice gondolas, and as appealing as the thought of slowly taking in the canals is, it's known to be expensive.
However, if you're traveling on a budget, you can still enjoy a canal cruise at an affordable cost. Take a boat bus, shared with other tourists and enjoy a friendly vibe as you view the city from the water. You can also hire a kayak and take yourself and a friend through the many canal routes. Although this is only allowed in the smaller canals, and generally only after 3 pm.
IN A RUSH? THIS IS OUR FAVORITE HOSTEL IN ITALY!
#5 – Stop at the Leaning Tower of Pisa
Yes, it's a cliche – but can you really visit Italy without getting a photo at the leaning tower of Pisa? Well, you could, but do you want to?
Pisa makes a great lunch stop on your way through Italy's Tuscany region. So, if you do find yourself in the area, why not stop off and take one of those well-known selfies. You'll probably treasure the picture once your Italy trip is complete, anyway.
#6 – Hit the beach in Amalfi Coast
This stunning shoreline along Italy's southern coast provides the ultimate chilled weekend spot. Not only because you can find plenty of amazing Airbnbs here, but also thanks to the breathtaking view from pretty much everywhere. Enjoy a couple of days here, lazing on the beaches, jumping off the cliffs, or zipping through the narrow streets on a Vespa.
Take in the views of the pastel-colored village houses, enjoy watching the fishing fleets come in, or simply walk through the old town streets and admire their history. A trip to the Smeraldo Cave is also a must-do when visiting the Amalfi Coast. As is a visit to the Ferriere Valley Waterfalls.
#7 – Take in the Natural Beauty in Lake Como

As the most attractive lake in Italy, Lake Como attracts many visitors to its surrounding areas each year. A visit here will ensure that your weekend in Italy will be full of stunning natural surroundings and breathtaking scenery.
There are many towns surrounding the lake, all of which are easily accessible by ferry. For backpackers, towns such as Menaggio have affordable hostel rooms – with the added perk of lake views. Lake Como is definitely one of the more expensive places to visit in Italy, but if you're there simply to relax and take in the natural landscapes, you'll enjoy every minute.
#8 – Explore Cinque Terre
Made up of five seaside towns, Cinque Terre would definitely be a bit more off-the-beaten-track than other Italian destinations we've mentioned. This makes it perfect for a weekend away from city life.
There are lots of hiking opportunities in between the towns, all of which offer unparalleled views. While here, expect to spend hours upon hours simply taking in the beauty of each town. But be sure to also save some time for things like cliff jumping, swimming in the clear seawater, and seeking out stunning sunset viewpoints.
There is also a ton of food to be eaten here – from seafood to gelato, the locals know all about good eating! And the towns are full of gorgeous churches and other architectural delights.
#9 – Hike Stromboli Volcano
Stromboli Island is just off the coast of Sicily and is home to Europe's only permanently active volcano. Hiking this volcano is something done often by both locals and travelers and offers the chance to get outside.
This is the perfect activity for those who aren't too interested in the busy city life and prefer to explore the outdoors. We suggest doing this hike with a trained and knowledgeable local guide, who will usually take you up with a group that you can enjoy the trip with.
Once you reach the three craters at the top, the feeling of the active lava explosions below you is absolutely riveting.
#10 – Visit the Pompeii Archaeological Park
Near the Bay of Naples, in the Campania region is Pompeii. This town is home to one of the most fascinating archaeological sites. What was once a Roman city – before it was buried in ash after a nearby volcano eruption in 79 CE – is now a preserved site.
Stepping through the gates of this 'park' is like stepping back in time. The houses have all been quite well preserved, considering how long they have been there. A visit here works best if you are staying in Naples or Sorrento, although the trip can be made from Rome as well.
Is This the Best Daypack EVER???
If you're now convinced that Italy is where you need to be, but still have a few questions – here are a few FAQs that will help you plan your Italy travels.
Don't Forget Your Italy Travel Insurance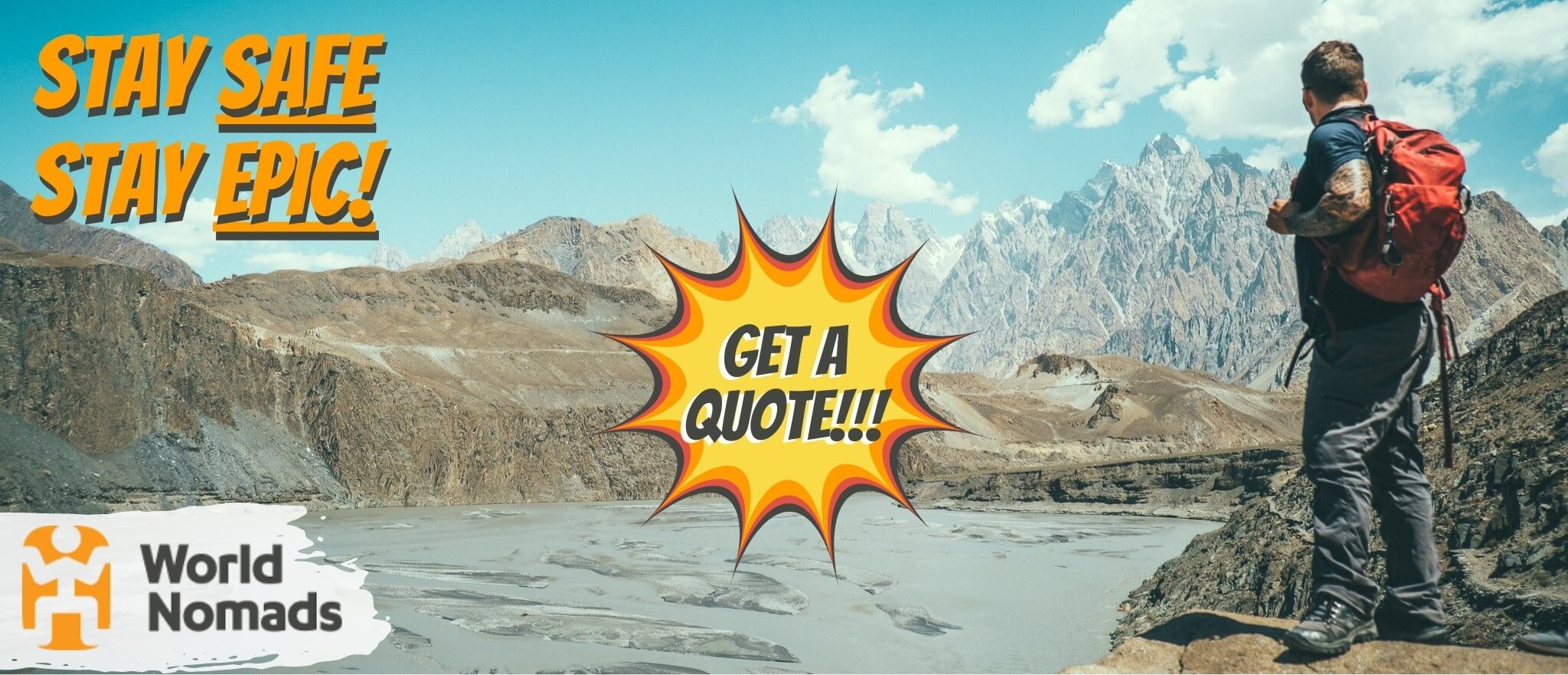 World Nomads' mission is to support and encourage travellers to explore their boundaries. They offer simple & flexible travel insurance, and safety advice to help you travel confidently.
They've been doing it since 2002 – protecting, connecting, and inspiring independent travellers just like you.
Get a quote below or read our in-depth review!
World Nomads provides travel insurance for travelers in over 100 countries. As an affiliate, we receive a fee when you get a quote from World Nomads using this link. We do not represent World Nomads. This is information only and not a recommendation to buy travel insurance.
Final Thoughts on a Great Weekend in Italy
Italy is a country full of rich culture, stunning landscapes, and mouthwatering food. This guide should be all you need to have a good weekend in Italian cities and towns.
The country offers a weekend of experiences regardless of the kind of traveler. From those who are all about thrilling adventures, island hopping, and extreme sports to the visitors looking for quiet art galleries and centuries-old ruins.
Just be sure to plan out your weekend in Italy before you arrive, so you don't waste any precious time.
---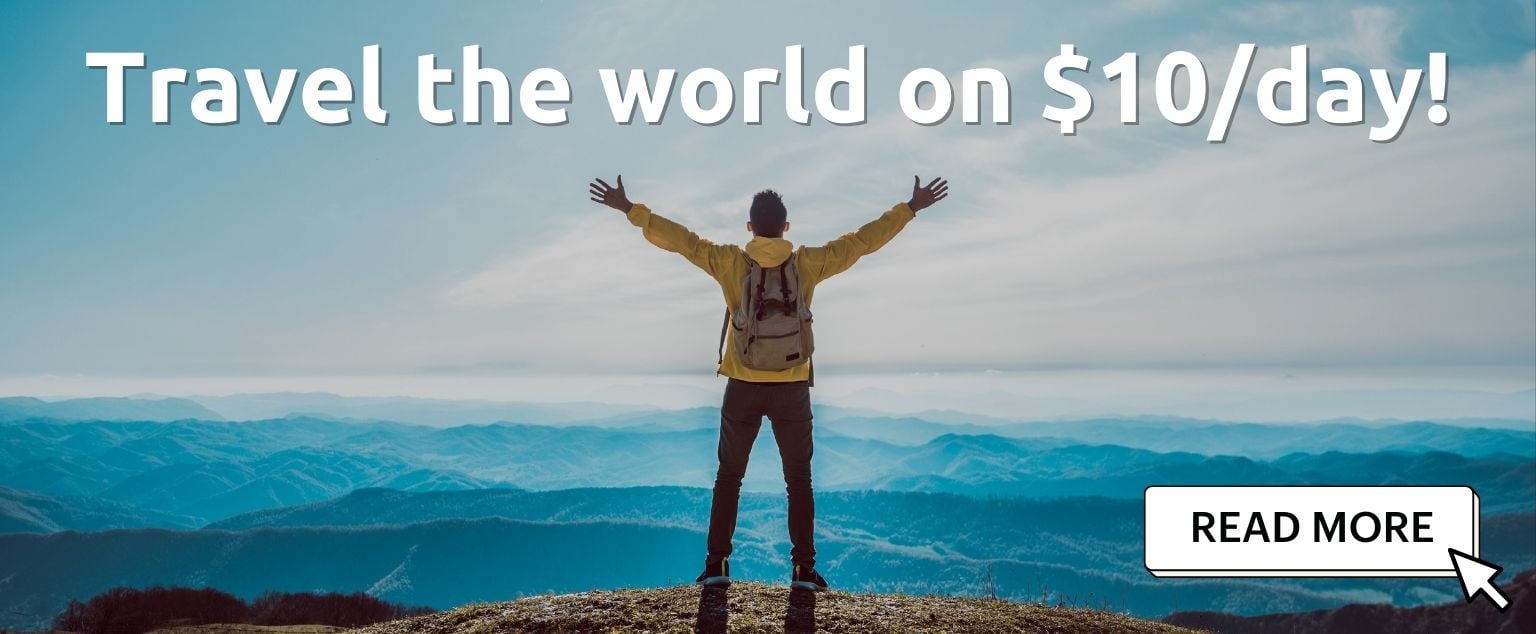 And for transparency's sake, please know that some of the links in our content are affiliate links. That means that if you book your accommodation, buy your gear, or sort your insurance through our link, we earn a small commission (at no extra cost to you). That said, we only link to the gear we trust and never recommend services we don't believe are up to scratch. Again, thank you!