If you're feeling stressed, busy, and following a string of negative patterns, then you're due for a yoga retreat. There's no better place to break out of your routine and establish better ones than in Italy.
Known for its spectacular countryside, craggy Dolomite Mountains, and dreamy Mediterranean coasts, Italy offers a naturally stunning setting, the perfect backdrop for a retreat.
Going on a yoga retreat in Italy not only gives you the chance to immerse yourself in the practice, but also gives a much-needed break from the demands of everyday life.
It's your chance to fully focus on you. Yoga is a great stress reliever and has a positive effect on mental and emotional health, so if you're due some rejuvenation, then a yoga retreat might be your calling.
If this all sounds exciting to you but you don't know what to look for or where to look, you've come to the right place. This guide to the best yoga retreats in Italy covers everything you need to know about the retreats as well as listed 10 of the very best retreats in the country.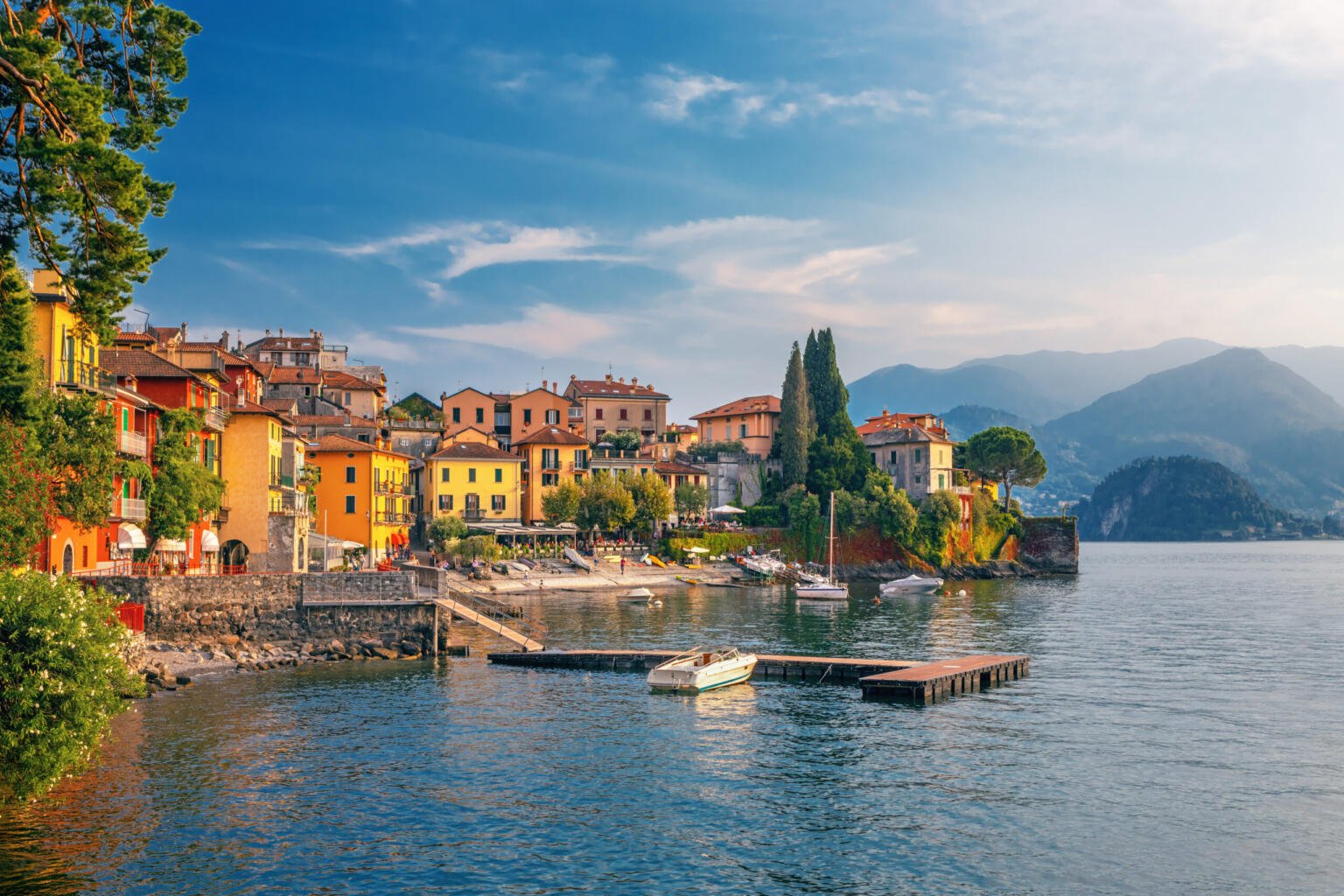 Why Should You Consider a Yoga Retreat in Italy?
The constant connection to the internet, heavy dependence on gadgets and technology, trying to do too much, busy lifestyle, screaming kids, and poor stress-release mechanisms are just some of the reasons why you might be finding life a little overwhelming right now.
When you attend a yoga retreat, you get the chance to get away from all that – you can disconnect from technology, cleanse your body and mind, connect with nature, and have ample time for relaxation and rejuvenation.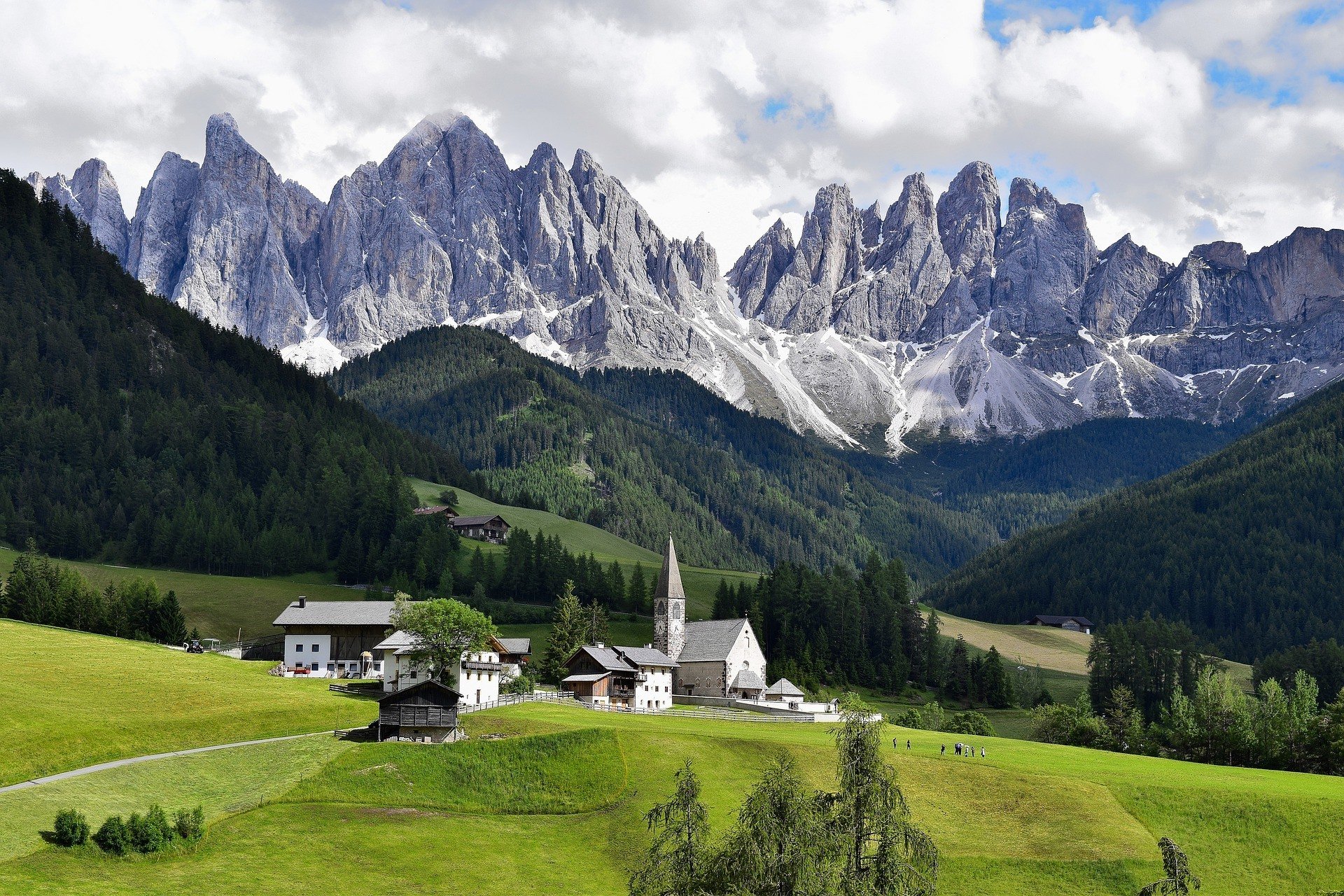 But yoga retreats are not all relaxing, there's some work to be done too. Yoga is a meditative practice that allows you to strengthen your mind, body and soul, as well as feel centered and balanced. It's a stress reliever, mood enhancer and muscle toner, all in one.
Today, more and more yogis and non-yogis alike are traveling to Italy to unwind in a retreat. There are hundreds of Italy yoga retreats tailored to any type of style and skill level, as well as nestled in stunning nature spots like quiet countrysides, next to sunny beaches, or amongst dense olive groves.
You'll leave the country feeling refreshed and like a brand new person.
What Can You Expect from a Yoga Retreat in Italy
Going on a yoga retreat in Italy can give you numerous benefits, but the offering is diverse so you need to know exactly what you want first.
Retreats have one thing in common though and that is they are located in some of the most picturesque settings near to some of the best places to visit in Italy. They give you the chance to shut all the noise out, grow spiritually, and relax your body and mind, as well as give you time to explore the sites.
While you're trying to recharge, you can also indulge in some of the most delicious Italian dishes prepared fresh using local produce. Although most retreats serve vegan or vegetarian food, they also cater to other kinds of diets.
Retreats have similar offerings such as mindfulness, meditation, and breathing sessions, aside from yoga classes. However, others can be highly specialized and cater to specific people only such as women and couples. Furthermore, some yoga retreats have a particular goal such as weight loss or spiritual awakening.
If you think that retreats are all work and no fun, you can't be further from the truth. Some retreats also offer bonfires upon request and evenings of songs and dance. With such a wide array of choices, we can't underscore enough the importance of selecting the right one for your needs.

Unlock Our GREATEST Travel Secrets!
Sign up for our newsletter and get the best travel tips delivered right to your inbox.
How to Choose the Right Type of Yoga Retreat in Italy for You?
Picking the best yoga retreat in Italy means more than just looking at the price tag. It requires some introspection and asking yourself a lot of questions. Consider your purpose for going on a yoga retreat. Are you a yogi or do you have no experience with yoga at all?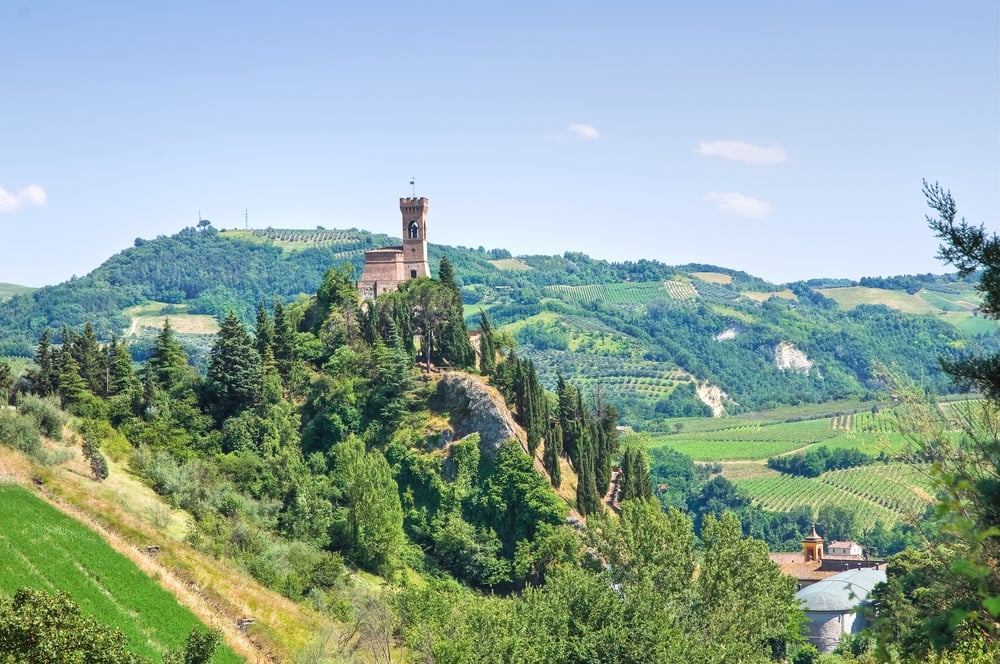 Budget plays a part in the selection process but that's not all there is to it. You'd be wasting money if you select the cheapest retreat if you won't be joining any of the activities and even the yoga sessions because it's not your style.
Therefore the first thing you need to consider is what you want to get out of it. If you're looking to improve your fitness, relieve stress, lose weight or find spiritual peace, you can find a retreat that helps with all this. However, retreats are not a 'one shoe fits all' kind of deal, you need to look for one that's tailored to your goals.
Here's more of what you need to take into account when choosing a retreat.
Location
Yoga retreats in Italy are set in some of the most idyllic locations, so really it's mainly more of choosing one that's convenient for you or one that's located in a place that you want to explore or visit.
If you have a penchant for dramatic landscapes, savory local dishes, and hiking, you should consider looking the heart of Italy to Tuscany. This is also a great region for wine lovers.
If you're something of a beach bum who has long been impressed by Italy's whitewashed houses and antipasti, pack your bags and head to the deep south in Puglia.
Fancy yourself an art connoisseur? There are some great retreats outside the city of Florence, which is home to stunning museums and awe-inspiring medieval architecture will inspire your creative heart.
Practices
Italy offers a wide array of yoga retreats for yogis and non-yogis alike. Whether you're a beginner, intermediate, or advanced yogi who'd like to practice a particular form of yoga or participate in a variety of styles, there's always something for you.
A common thing among retreats in Italy is that they often include meditation classes, as well as breathing sessions to relax the mind and body.
Since Italy was the mecca of artistic developments throughout the Renaissance period, it's common to find retreats that cater to creatives – many retreats often involve forms of arts such as painting, dancing, and writing.
You can also shut out the noise of daily life and bathe yourself in the seclusion of silent yoga retreats. You won't be speaking to anyone for a specific period but when you tune out the rest of the world, you can listen to your inner voice and get clarity.
Price
Going on a yoga retreat in Italy isn't going to be cheap but it doesn't have to cost you an arm and a leg. Most basic packages include lodgings, meals, and classes while all-inclusive packages will include, well, everything. All you need to do is show up and they will take care of every little detail, including planning a full Italian itinerary.
Location is one of the biggest factors that can drive the cost of retreats up. If you're going to touristy places such as Lake Como and Tuscany, you can expect heftier price tags.
Another thing of significance when it comes to yoga retreat prices is the kind of accommodation provided. If you're going to stay in five or four-star hotels, you can expect to pay more compared to simple retreat centers with shared rooms and bathrooms.
Perks
As much as you want to find inner peace, and have increased flexibility and improved mental health, no one expects to be doing breath work and mastering a variety of poses for 6 to 8 hours a day, right? Nope, the idea isn't to exhaust you.
To fill up the remainder of your time, a retreat will offer a variety of perks. Italy yoga retreats tend to offer things like culinary classes, visits to nearby towns or islands, hiking, swimming, and exploring the Mediterranean coasts, as well as more specialized perks like one on one sessions, counseling and meditation.
The majority of retreats allow participants to choose a couple of perks as part of the package, but there are some that charge an additional fee – but it's money well spent.
Duration
Several options are available when it comes to yoga retreat duration. They range from as short as a weekend to as long as two months.
The majority of retreats are set for a specific time but others are flexible enough to make adjustments for the duration and even activities. Some retreats can be tailored specifically to your needs.
Without a doubt, if you stay longer, you learn more and have sufficient time to fully absorb lessons and lose yourself in the practice. However, you need not worry if you only have a week or a few days to spare, that's still ample time to unlock tight hips, find your balance, reconnect with nature, and become a better version of yourself.
The longer your retreat is, the costlier it's going to be as aside from lodging, packages also include food, classes, and a few other activities.
The Top 10 Yoga Retreats in Italy
Have I piqued your interest yet? Good! Up next are the most amazing yoga retreats in Italy for any type of yogi.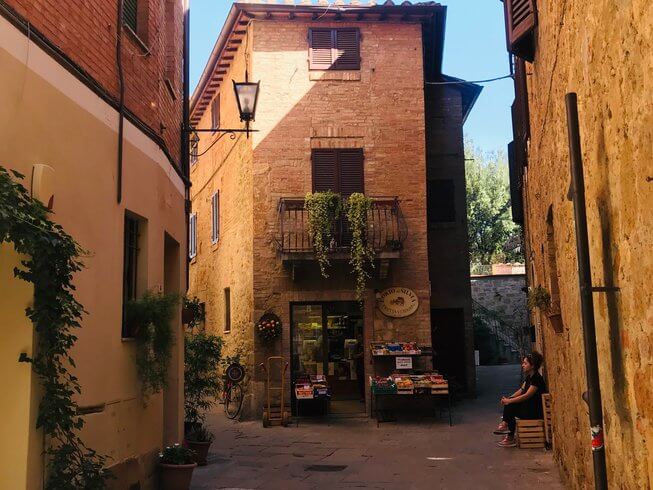 Price: From $3,595
Location: Volterra, Italy
Set against the delightful backdrop of Tuscany, this wine and food yoga holiday is a must for those who want to perfect their Hatha asanas while living a lifestyle out of an Italian storybook. You'll also gain an insightful appreciation of the wine and food culture of Tuscany.
Designed for beginners and intermediate yogis, get ready to participate in three-morning yoga classes, cooking classes, and wine tastings in local vineyards.
You'll be staying in a five-star villa with a private chef and a private English-speaking guide who'll be taking you on visits to Florence.
To cap off the yoga holiday, you'll be going on a hike and have lunch and wine tasting in a castle. We can think of nothing better to end a memorable yoga cum culinary holiday.
The Best Yoga Retreat with Ayurvedic Treatments – 7 Days Yoga Retreat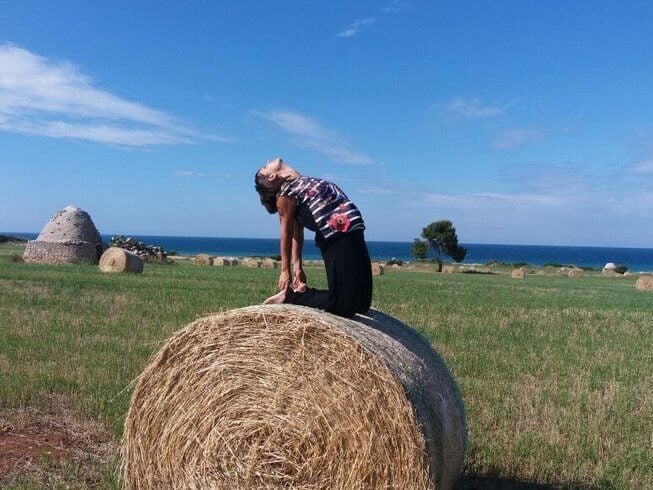 Price: From $917
Location: Bari, Italy
Set in the heart of Apulia, you'll be spending seven days surrounded by nature. This retreat includes half-board meals and accommodation in a country house.
Discover your true nature by participating in five Hatha yoga lessons in the morning while surrounded by nature. Engage in breathing lessons, and positive affirmations, and focus on the present moment.
Additionally, you can look forward to Ayurvedic treatments to relax the body and mind, a workshop on the Mediterranean and Ayurvedic cooking classes, and a tour of Puglia with trips to Conversano, Alberobello, and Polignano a mare.
If you would like to explore the surrounding area during your free time, you can make good use of the bicycles for free or you can relax in the swimming pool.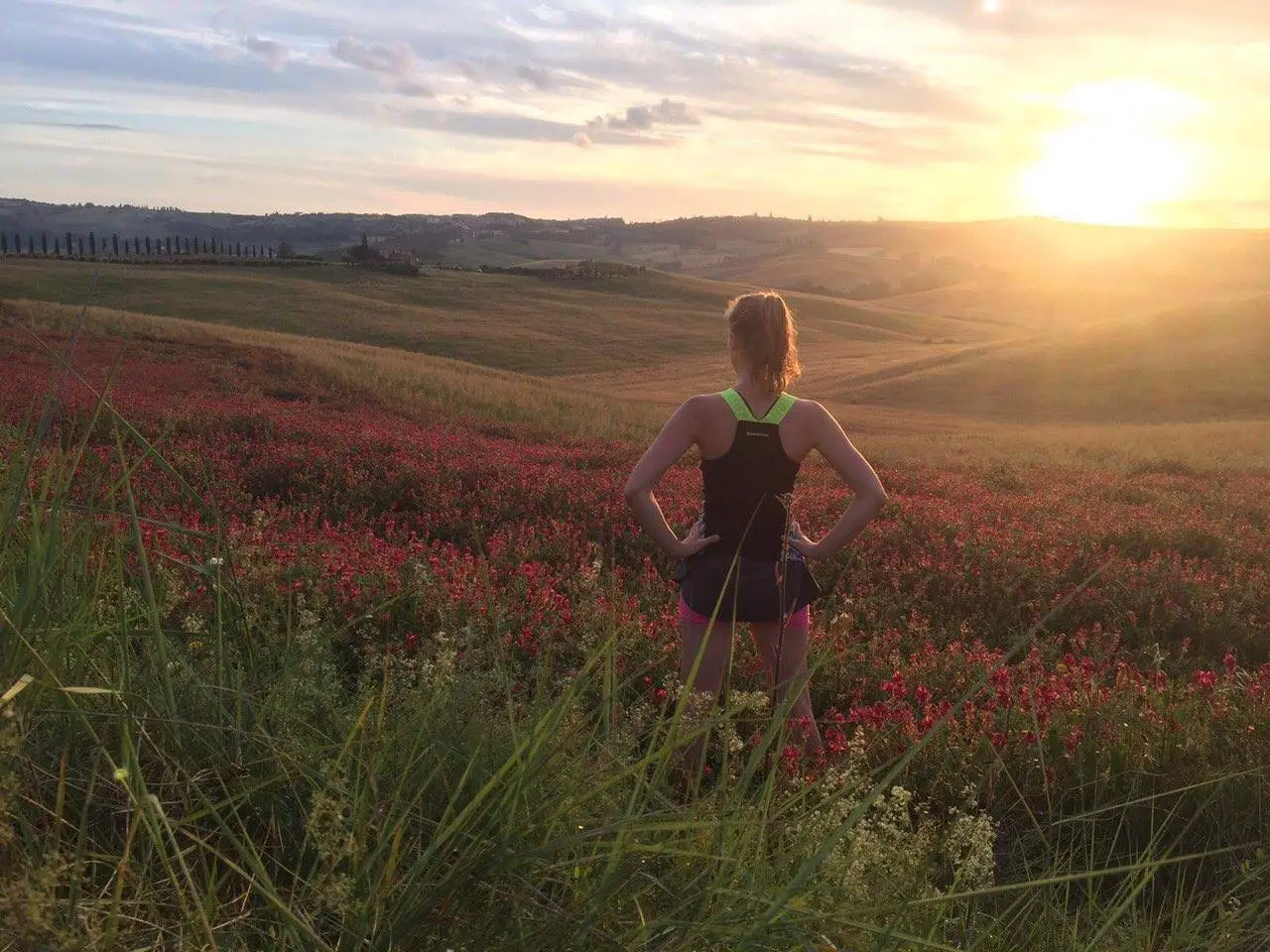 Price: From $245 per night
Location: Montervarchi, Italy
The rolling hills of Tuscany are well loved by travellers and the region makes a well renowned backdrop for driving or walking holidays. However for those who want to spend their time in Tuscany a bit differently and dare I say productively, then perhaps Tuscan Fitness could be just what you are looking for.
Rated and regarded as one of Italy's leading fitness and yoga retreats, Tuscan Fitness specialises in 3 or 6 night retreat packages that offer up a combination of morning and afternoon yoga, optional HIIT sessions, hiking in the stunning countryside (with stops for olive oil tastings in local castles) and then the long evenings are spent enjoying wine tastings or sipping aperol spritz while enjoying the view.
Tuscan Fitness believes in working hard to play hard. Guests have the option to be active all day and then indulge in delicious Tuscan food, dessert and wine making the perfect combination for your holiday.
The Internationally recruited Tuscan Fitness team boasts quite the collective CV and includes specialists in many different types of yoga and fitness disciplines.
Month to month payments, no lock-in contracts, and no itineraries required: that's the exact kind of insurance digital nomads and long-term traveller types need. Cover yo' pretty little self while you live the DREAM!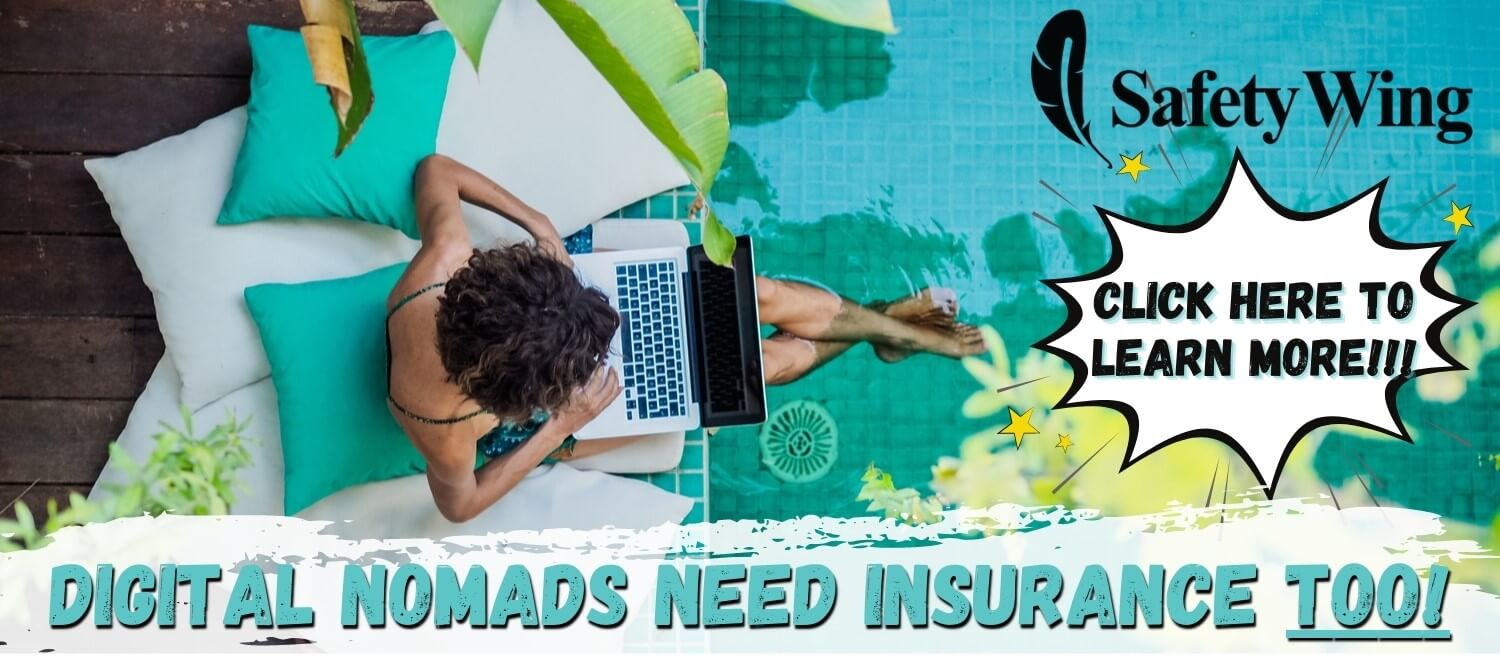 SafetyWing is cheap, easy, and admin-free: just sign up lickety-split so you can get back to work! Click the button below to learn more about SafetyWing's setup or read our insider review for the full tasty scoop.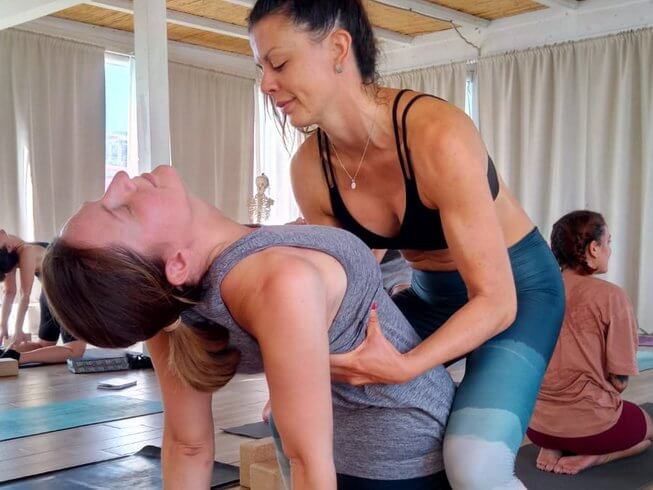 Price: From $326
Location: Sicily, Italy
This is the best option for those who would like to combine a yoga and beach holiday while in Italy. Have your fill of water adventures while finding inner peace and balance.
Practice Ashtanga, Yin, Vinyasa, Hatha, and Yin Yang yoga in the morning, and enjoy surfing, kitesurfing, and stand-up paddle boarding in the afternoon.
Consistent with living a healthy life that's harmonious with nature and the sea, you'll be eating organic meals made from homegrown ingredients while being surrounded by fruit-tree-filled gardens and staying in a bed and breakfast that is located just 30 meters away from the beach. What can be better than that?
Aside from relaxing at the beach, you can visit spectacular UNESCO sights nearby during your free time.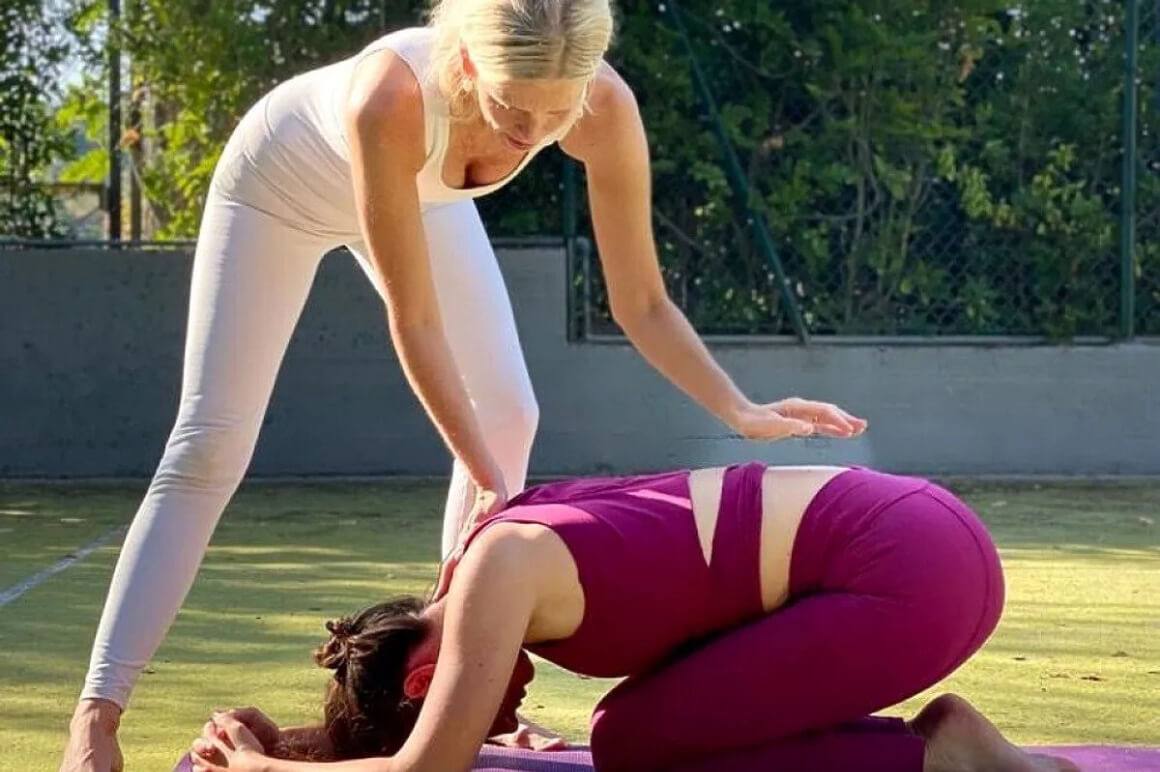 Price: From $ 3,973
Location: Bagno Vignoni, Italy
Have a deeper connection with your partner, learn and grow together, and relax in a nurturing environment. In this retreat, you and your partner will both have individual private sessions and shared classes.
Expect powerful yoga asanas and meditations, combined meditation with the water elements, alchemic healing through Reiki, and tantric therapy for couples.
Included in the package are half-board meals of high-quality Italian cuisine and wine. Rich breakfast buffets are served in the spa hotel. A menu will be suggested during the retreat as well as restaurants to eat in. However, vegetarian and vegan options are strongly recommended.
For relaxation, you'll have full access to two thermal outdoor pools and an indoor spa area.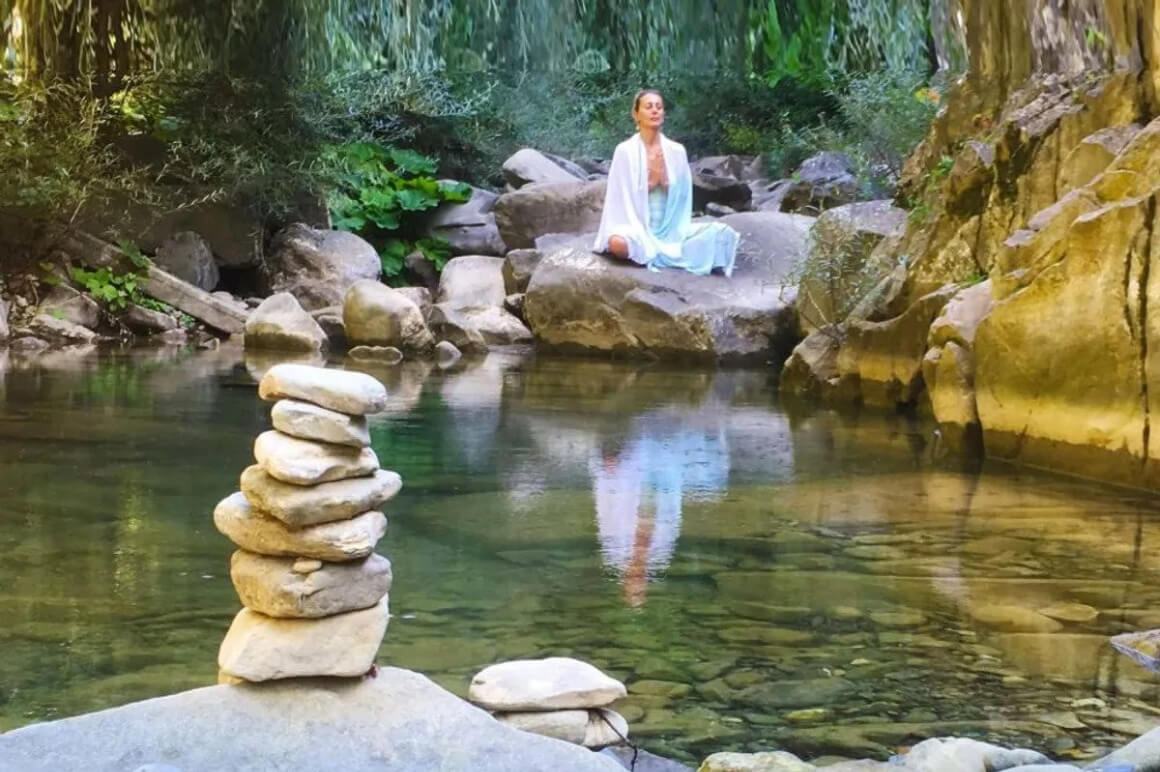 Price: From $2,340
Location: Parrano, Umbria, Italy
Set in Eco Luxury Hermitage deep in the Umbrian countryside, you can't ask for a better setting to look inwards and unplug from the world. Located in the heart of the country, Umbria is steeped in heritage, blessed with gorgeous surroundings, and immersed in culinary tradition.
Just like a phoenix, you will rise from the ashes and become a better you in this spiritual journey that involves the ancient practices of yoga and meditation.
With mindfulness and wisdom, be silent for three days from spoken and written words, as well as digital media and books. You'll have a retreat journal and a pen to keep you company and write your thoughts in.
In line with detoxifying, organic vegetables and herbs inspired by healthy Umbrian recipes will be prepared by an in-house chef.
Forget boring accommodation… book yourself an EPIC STAY!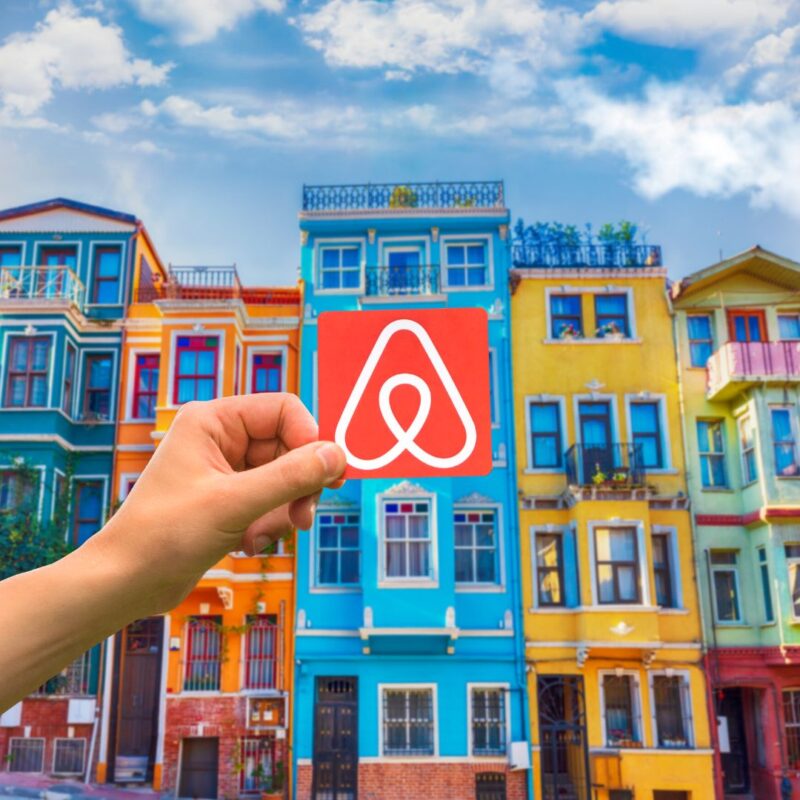 Why stay in a naff hotel when you can stay in a cosy, stylish local house instead? And for half the money too!
Stay somewhere EPIC and save your hard-earned dollars — from houses to barns to castles and caves, there is an Airbnb for every occasion!
Book an EPIC Stay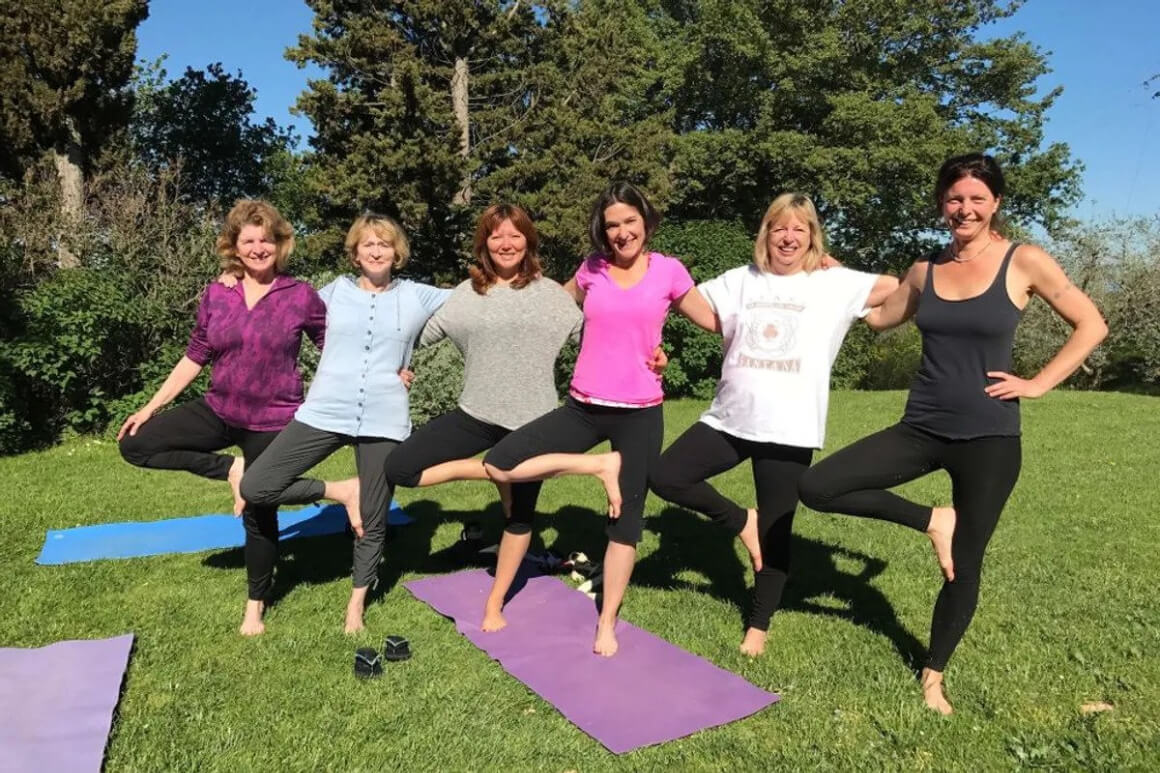 Price: From $ 1,850
Location: Strada in Chianti, Italy
This intuitive retreat combines art, yoga, and wellness. Through a process called Intuition Painting, you'll gain clarity, deep realignment, a sense of rebirth, and a powerful release.
Aside from the daily yoga and movement sessions, you'll participate in guided meditation, mantras, personal inquiry, creativity coaching, and reflective movement.
Feel your body and mind ease into a relaxed flow as you express yourself in various poses, the visual diaries serving as insights into your inner self.
Depending on the season, some fun activities that you can look forward to are wine tasting, Ayurvedic massage with Chiara, artisan cooking classes, and some retail therapy in the nearby village of Greve.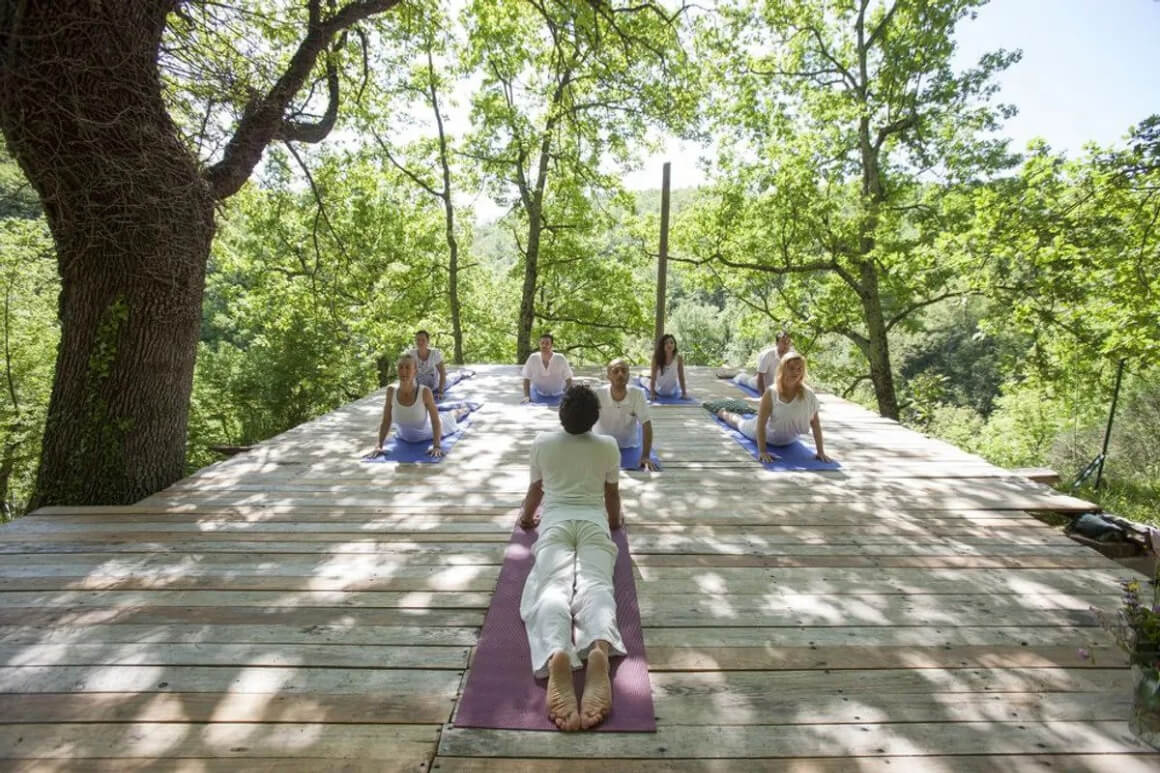 Price: From $396
Location: Pescosolido, Lazio, Italy
A lover of horses and a yoga enthusiast? You can have the best of both worlds in this retreat set in Abruzzi National Park, one of the most beautiful parks on the continent.
An excellent chance to connect with nature, each day of the retreat begins with a yoga session in the impressive yoga shala.
During your free time, you can look forward to hikes in the local vicinity, visits to the open market, and some quiet time in excellent restaurants and cafes.
Organic vegetables grown locally and fruits grown from the orchard are included in the menu. Daily vegetarian and organic breakfast and dinner are served at the farm.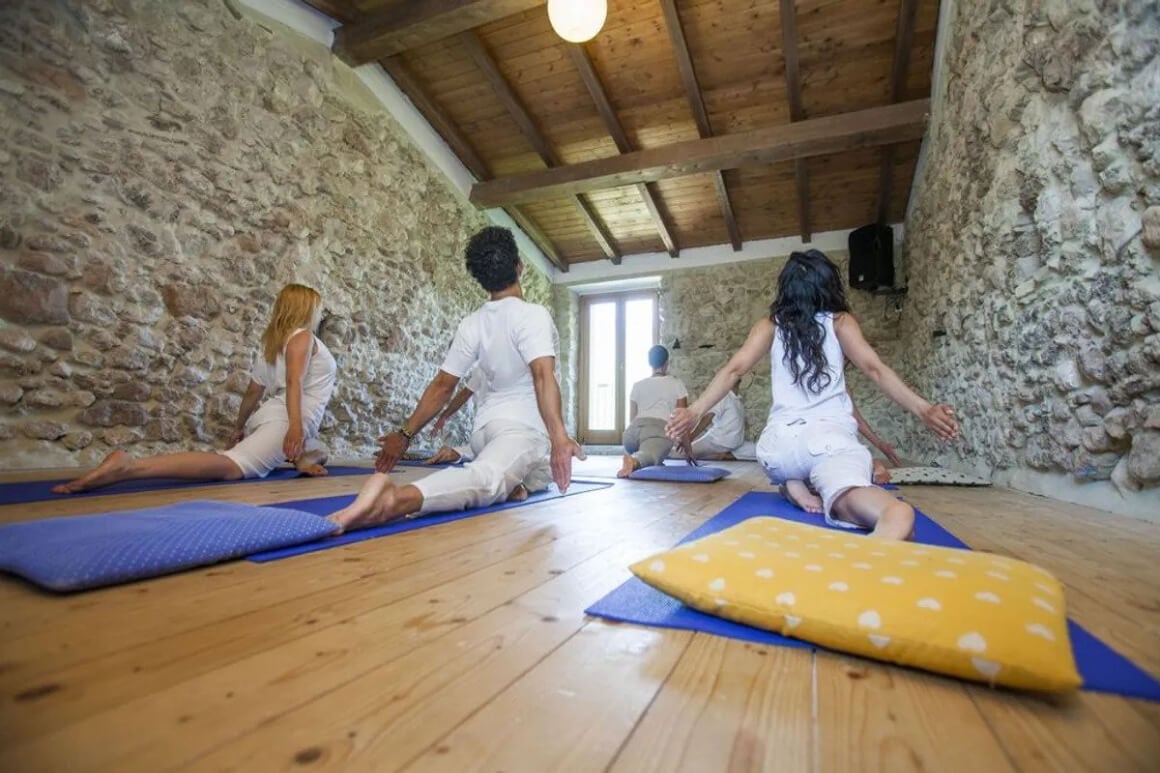 Price: From $518
Location: Province of Perugia, Italy
An excellent combination of yoga, swimming in a lake, walking meditation, and Reiki in Auzzo National Park, this retreat is suitable for beginners.
Set in one of the most stunning locations in the heart of the country, this is a unique opportunity to connect with nature and engage with people who have the same passions and goals in life.
In addition to forming solid foundations for yoga, the retreat is an excellent opportunity to explore to trudge the beautiful hiking trails that lead to an old castle, waterfall, and various mountain summits. If you love nature, this is a bonus.
Each day starts with a yoga class followed by breakfast. Participate in a variety of activities and have ample time for self-exploration by yourself or in the company of others.
Aside from Hatha and Tantra yoga, optional yoga classes in different styles are available in the afternoon, and bonfires after dinner are possible upon request.
Is This the Best Daypack EVER???
Price: From $679
Location: Teramo, Abruzzo, Italy
Say goodbye to stress and find balance once again in this week-long yoga retreat set in Casa Abrita. You can press the pause button and reset yourself in a homely environment while surrounded by the spectacular Abruzzo hills and mountains.
Relieve tightness in your body, rejuvenate and strengthen your mind, and allow yourself to relax through the daily practice of Yin and Hatha yoga, meditation sessions, and mindfulness.
Nature explorations and vegetarian food will nourish you throughout the retreat and if you want to unwind, you can enjoy the swimming pool, take a dip in the ocean, or hike the beautiful Gran Sasso e Monti Della Laga National Park.
Of course, a visit to one of the many historical villages in the area is in order too.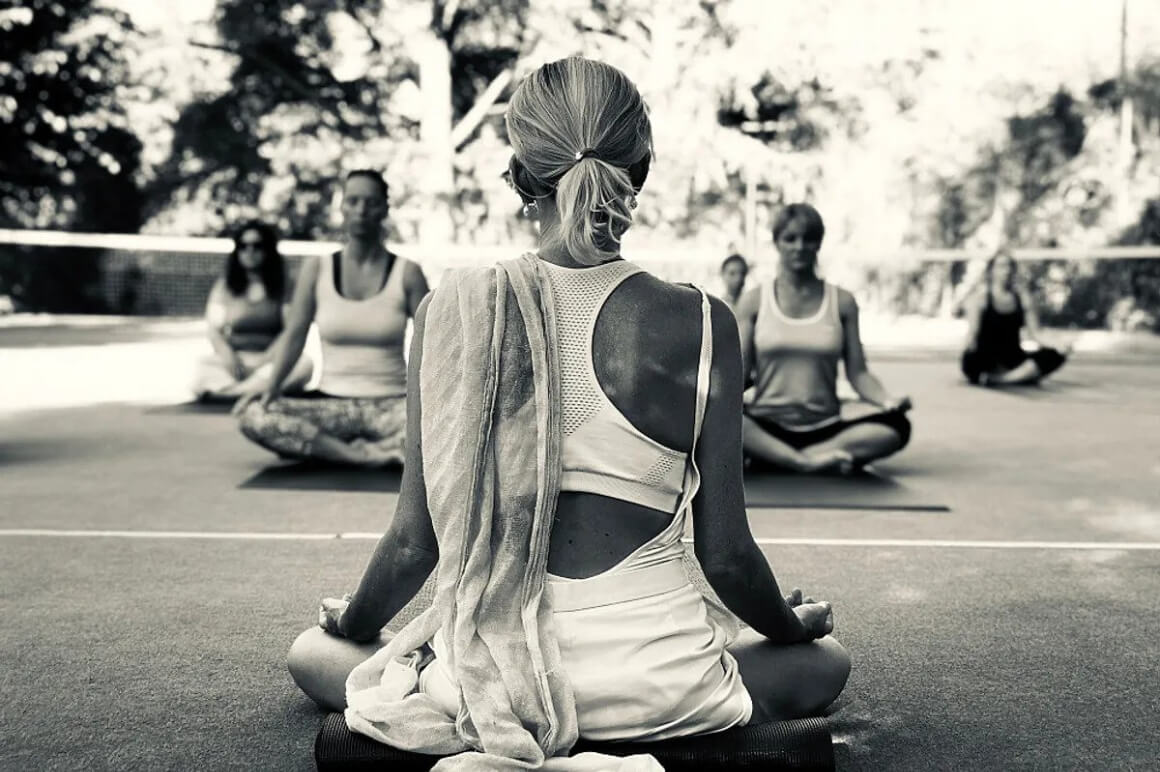 Price: From $3,175
Location: Bagno, Vignoni, Italy
A retreat designed for those who would like to experience private yoga classes and lessons in spiritual awakening in luxury surroundings, this retreat is set in an old medieval village in Tuscany. In addition, you'll attend participate in therapy, healing, meditative walking, and Reiki sessions.
Expect spa and wellness sessions, accommodation in a luxury boutique hotel, delicious but healthy Italian food, as well as thermal hot springs to soothe your tired body.
Along with a healthy diet, you'll enjoy wine too, this is a luxury retreat and you're in Italy after all.
Walk away from this retreat rejuvenated, pampered, healed, and released from stress.
Don't forget insurance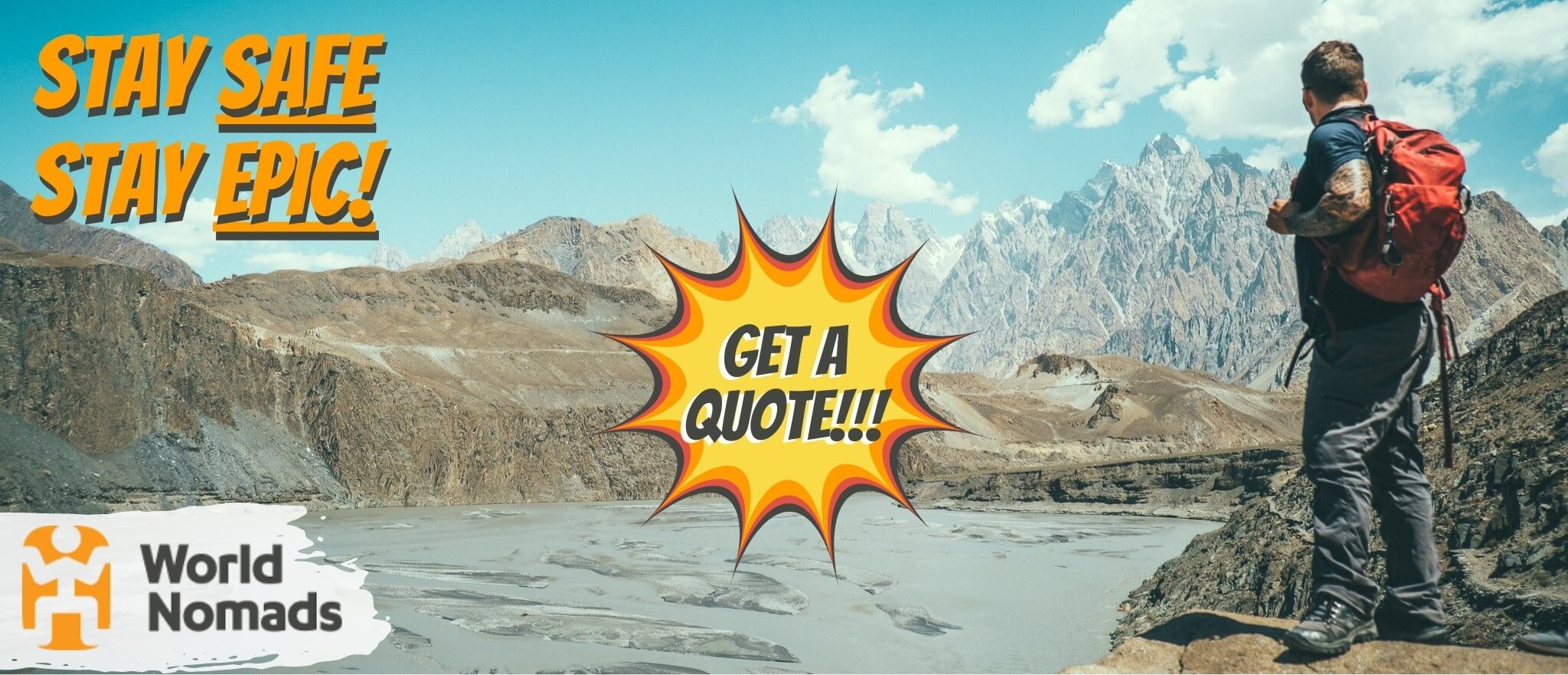 World Nomads' mission is to support and encourage travellers to explore their boundaries. They offer simple & flexible travel insurance, and safety advice to help you travel confidently.
They've been doing it since 2002 – protecting, connecting, and inspiring independent travellers just like you.
Get a quote below or read our in-depth review!
World Nomads provides travel insurance for travelers in over 100 countries. As an affiliate, we receive a fee when you get a quote from World Nomads using this link. We do not represent World Nomads. This is information only and not a recommendation to buy travel insurance.
Final Thoughts on Yoga Retreats in Italy
Italy has spectacular cities, amazing ancient ruins, scenic mountains, and breathtaking beaches. A popular Latin proverb widely used in the county is mens sana in corpore sano – a healthy mind, in a healthy body – clearly describes what you'll walk away with after joining a yoga retreat in Italy.
If gelato, pizza, and pasta are things you can't live without; you're in dire need of a respite from work and life; you want to explore ancient sites; and want to feel the sun on your face and the sand on your feet, why not sign up for a yoga retreat?
As you can see, Italy offers a retreat for everyone and anyone. Most of the programs even add a few other activities such as wine tasting, cooking classes, and hiking in the charming countryside.
The power to change your life for the better is in your hands and there's no better time than now.
---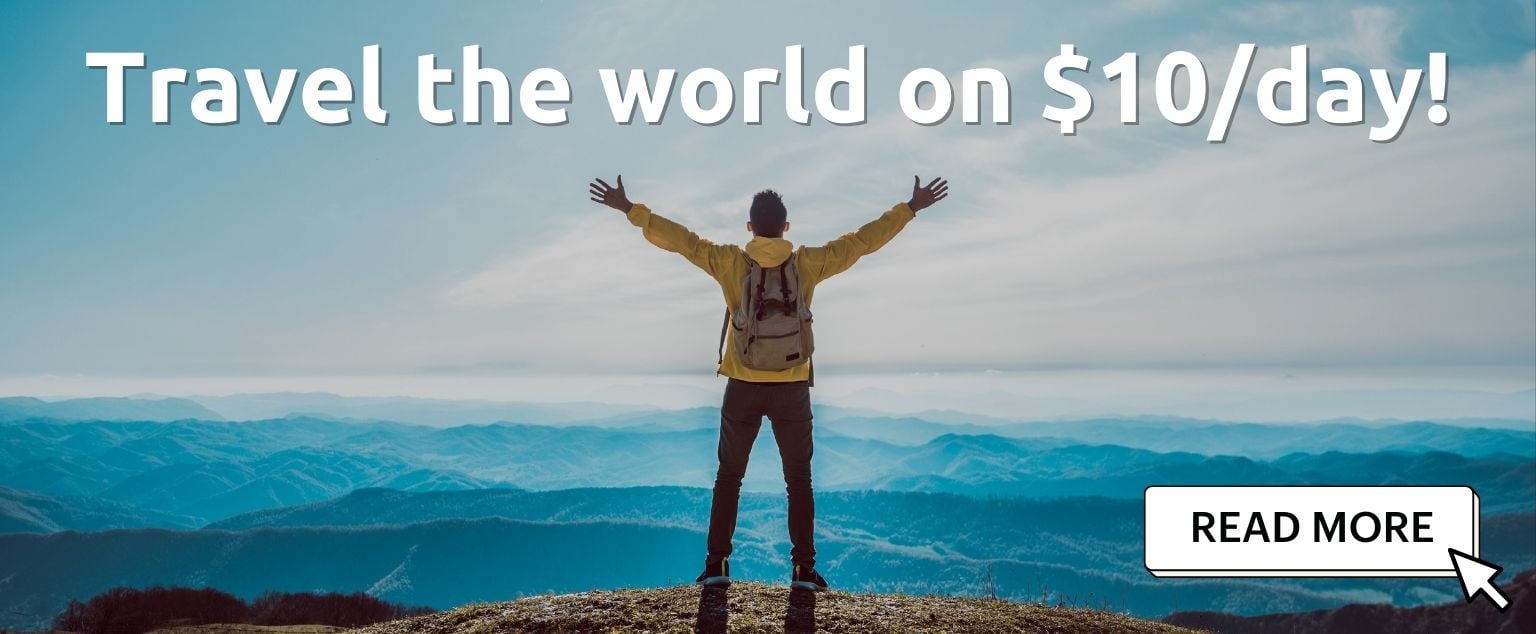 And for transparency's sake, please know that some of the links in our content are affiliate links. That means that if you book your accommodation, buy your gear, or sort your insurance through our link, we earn a small commission (at no extra cost to you). That said, we only link to the gear we trust and never recommend services we don't believe are up to scratch. Again, thank you!