Interlaken, a really gem of the Swiss Alps! As I stand here, surrounded by the majestic beauty of Interlaken, I can't help but feel a surge of excitement to tackle the age-old question: where to stay in Interlaken?
It isn't just a place; it's an experience that will leave you in awe. Picture yourself standing between two pristine lakes, their azure waters reflecting the towering peaks above, or a postcard-perfect setting that will take your breath away.
But Interlaken is not all about adventure; it's a place where history and culture intertwine seamlessly. As I stroll through the charming streets, I'm captivated by the traditional Swiss chalets, each one exuding its own unique charm. The aroma of Swiss chocolate and cheese floating through the air, tempting me to indulge in the country's culinary delights…what a time (or place) to be alive.
Whether you're seeking a luxurious lakeside hotel offering breathtaking vistas, a cozy mountain hotel immersing you in Swiss traditions, or a budget-friendly hostel for the savvy traveler, rest assured, I've got you covered.
So, join me on this thrilling escapade through the wonders of Interlaken. Let's embrace the magic, seize the adventure, and create memories that will forever ignite the fires of wanderlust within us. 
So, lace up your hiking boots, grab your camera, and get ready for an unforgettable journey!
Grüzi!
Interlaken is one of the best places to stay in Switzerland for lovers of mountain air. These are my recommendations for the top places to stay.
Best Airbnb in Interlaken: Oasis Home
This Airbnb offers breathtaking views of the mountains from every room. Perfect for solo travelers or couples, this home is centrally located within walking distance of the village. Staying here, you'll never be far from cozy cafés to ski slopes and hikes.
The Balmers Hostel is located in the Matten bei Interlaken area. It offers private and dorm rooms, and bed linen and Wifi access are included. Best of all, the hostel offers a free breakfast every morning. Little side note: Balmers is amongst the best party hostels in Europe!
Hotel Interlaken, located in the heart of Interlaken, offers a fantastic experience. With its gorgeous rooms, attentive staff, and delicious breakfast, it ensures a memorable stay. The hotel's rich history dating back to the 14th century adds a touch of charm. Accommodations to suit every need, from cozy rooms with balconies to spacious family rooms.
One of the Best Hotels in Interlaken: Hotel Alphorn
Hotel Alphorn is located in the Interlaken city and is owned by a local family. The rooms have a simple decoration and are fitted with a private bathroom and shower, as well as a flat screen TV with international channels. Plus, the hotel is pet-friendly!
Interlaken is a small resort town located in Bern County, Switzerland. Its location is unique; the town sits between Lake Thun and Lake Brienz, and is surrounded by mountains, glaciers and alpine meadows. If you're visiting Switzerland, this is a destination not to be missed!
If you're visiting Interlaken for the first time, then Interlaken Ost is the best place to stay. It's where you'll find the main railway station, and is the gateway to the best hikes, slopes, shops and restaurants in the region.
If you're traveling on a budget, you'll find plenty of great accommodation in Matten. It's a small town just outside the city center, offering cheaper prices and plenty of affordable and free things to do.
Interlaken hotels are amongst the best in the region. But watch out! Interlaken is even home to some of the best hostels in Switzerland.
Staying in Central Interlaken is ideal if you're looking for the best nightlife in Interlaken. This bustling area is full of bars, restaurants and clubs to explore at night, and is close to natural wonders to enjoy during the day.
Lauterbrunnen is a few kilometres away from central Interlaken, and offers dramatic views over the surrounding glaciers. There's a ton of mountain activities to enjoy here all year round, making it one of the coolest places to stay near Interlaken. If you plan on hiking in Switzerland, this is the place to do it.
Grindelwald will charm you with its traditional chalet houses and its green meadows in the summer. In the winter, it turns into a snowy wonderland coming straight out of a postcard. It's a quieter area near Interlaken, making it an ideal area for families.
Read on for more extensive guides on where to stay in Interlaken, including the best accommodation and things to do in each!
1. Interlaken Ost – Where to Stay in Interlaken on your First Visit
Interlaken Ost is the eastern area of the city of Interlaken. It's where the main railway station is located, making it an ideal location for travelers looking to explore the region.
From Interlaken Ost it's easy to access Lake Brienz, which boasts incredible turquoise glacier waters. You'll also be close to ski lifts and hiking trails!
Best Airbnb in Interlaken Ost: Oasis Home
This Airbnb offers breathtaking view of the Swiss mountains. Perfect for either solo travelers or couples with a knack for exploring, it's close to ski slopes and hiking trails. The Airbnb has everything you need for a comfortable stay and is ideally located near the village.
The Youth Hostel Interlaken is conveniently located right next to the railway station. It offers private bedrooms accommodating up to 4 people as well as mixed dorms. The hostel is clean and offers a free breakfast each morning.
Every room in this hotel comes with an ensuite bathroom, free wifi and incredible views of the landscape. It's easy walking distance from shops, parks and lakes, and is well connected to the center of Interlaken. It's slightly on the pricier side, but worth every penny.
The Derby Hotel is a charming establishment located in the heart of Interlaken. It offers comfortable rooms fitted with private bathrooms, a minibar and a desk area. Guests can also use public transport for free throughout Interlaken, making it easy to get out and explore.
Things to see and do in Interlaken Ost
Visit the old Interlaken Monastery and Castle, and check out the Gothic gardens.
Take a boat cruise on the turquoise waters of Lake Brienz.
Make the trip to the Giessbach Falls, plunging into Lake Brienz from 500 metres above.
Take a ride on the 100 year old Interlaken Line up to Jungfraujoch.
2. Matten bei Interlaken – Where to Stay in Interlaken on a Budget
Matten bei Interlaken is a small town directly next to the main city. You'll get to experience the feel of a small Swiss village, and be surrounded by some of the best chocolate in the world!
Because it's slightly outside the centre of Interlaken, Matten is home to slightly cheaper accommodation and dining options. Switzerland isn't cheap, but staying in Matten will help you make the most of your travel budget.
This cozy Airbnb provides easy access to Jungfrau, Schilthorn, and Lake Thun. If you're an outdoor-loving couple or single traveler, you'll find this is the place for you, with all the activities at your doorstep staying at this home.
Best Hostel in Matten bei Interlaken: Balmers Hostel
This hostel in Interlaken offers private rooms accommodating and shared rooms. Bed linen and Wifi access are included, and a free continental breakfast is served in the morning.
Best Budget Hotel in Matten bei Interlaken: Hotel Tell Interlaken
The Hotel Tell Interlaken is located on the main street of Matten bei Interlaken. It offers rooms with a private bathrooms, a TV with international channels, and coffee making facilities. During the summer, guests can relax on the terrace and rent bicycles from the front desk.
Best Mid-Range Hotel in Matten bei Interlaken: Mattenhof Resort
The Mattenhof Resort offers spacious rooms with comfortable furnishings. There's a swimming pool, bar and a restaurant on site, and you'll be within walking distance of plenty of local dining options.
Things to see and do in Matten bei Interlaken:
Spend a fun day out with the kids at the Jungfrau Park.
Go shopping for some delicious Swiss chocolate.
Feel like Tarzan at the Adventure Park Seilpark Interlaken.
Interlaken center is a short walk away and is full of places to discover.
3. Interlaken – Best Area to Stay in Interlaken for Nightlife
The city of Interlaken is the urban heart of the region. It's as bustling during the day as it is at night, making it the best place to come if you're into your aprés ski.
There are also a number of epic things to do in Interlaken during the day. From paragliding over the valleys to exploring tunnels and caves, this is an awesome place to stay in Switzerland for adventure lovers.
This split-level loft apartment is bright, spacious, and ideal for a family of four. Guests can enjoy stylish furnishings and a traditional kitchen, as well as two comfy double beds. The open-plan design creates a cosy atmosphere where you can relax after a day on the slopes, and there are plenty of cafes to chill out in nearby.
The Victoria Jungfrau Grand Hotel & Spa in Interlaken offers a premier luxury experience. With stunning views of the Swiss Alps, the 5-star hotel provides spacious rooms, impeccable service, and top-notch amenities. Guests can relax at the state-of-the-art spa, savor gourmet cuisine at on-site restaurants, and enjoy outdoor activities in the surrounding area. The Victoria Jungfrau Grand Hotel & Spa is an ideal choice for those seeking refined elegance and exceptional hospitality in Interlaken.
Hotel Interlaken offers very nice rooms with excellent storage design for comfort. The delicious breakfast offers a huge variety of choices. Conveniently located close to Interlaken OST train station, the hotel provides clean and tidy rooms equipped with amazing views. Again, the friendly and accommodating staff deserves a special mention here. Highly recommended for its convenient location, friendly staff, and comfortable rooms.
Best Mid-Range Hotel in Interlaken: Hotel Alphorn
Hotel Alphorn is a friendly family-run hotel in the center of Interlaken. Rooms are simple but comfortable, each fitted with a private bathroom and flat screen TV. It's also a pet-friendly hotel in Interlaken.
Things to see and do in Interlaken:
Go paragliding and experience the mountains from a different point of view.
Take the funicular to Harder Klum, the mountain overlooking Interlaken.
Explore the fascinating St Beatus Caves.
Take a gamble at the casino.
4. Lauterbrunnen – Coolest Place to Stay in Interlaken
Lauterbrunnen is a small village located just a few kilometres away from the town of Interlaken. It is quintessentially Swiss, lined with chalet-style houses, Swiss restaurants and cafés. If you are looking for the coolest, picture-perfect spot in Interlaken this is where you should stay!
Take the time to walk around the village and admire the breathtaking scenery. The three highest peaks around the Eiger, the Jungfrau and the Monch are also visible from here. To get a 360-degree view from higher, take a train and a cable car up to the Schilthorn, where part of James Bond film Her Majesty's Secret Service was shot.
Just minutes from the train station, you can stay in an authentic Swiss village right in the valley. The Airbnb has cosy interiors, and there's a bar downstairs where you can socialise with locals.
Best Hostel in Lauterbrunnen: Valley Hostel
The Valley Hostel is located inside a beautiful wooden chalet style house in Lauterbrunnen. It offers private rooms with a shared bathroom, and single beds in dormitory rooms. From all rooms, guests can enjoy a beautiful view over the surrounding mountains.
Check out hostels in Lauterbrunnen for more inspo!
Best Budget Hotel in Lauterbrunnen: Silberhorn Hotel
The Silberhorn Hotel is located in a beautiful wooden building in the heart of Lauterbrunnen. It offers spacious and comfortable rooms, fitted with a private bathroom and flat-screen TV. It's ideally located close to some of Switzerland's best hikes and skiing slopes.
Best Mid-Range Hotel in Lauterbrunnen: Chalet Elza
The Chalet Elza is a stunning Swiss chalet for four guests. There's a fully equipped kitchen, as well as a BBQ for the summer. Guests can enjoy stunning views of the surrounding area, and the chalet is just minutes away from a number of ski lifts.
Things to see and do in Lauterbrunnen:
Explore this traditional Swiss village with its chalet style houses.
Look at the stunning view over the Jungfrau, the Eiger and the Monch.
Take a stroll to see the Trummelbach Falls, Europe's largest subterranean caves.
5. Grindelwald – Best Area in Interlaken for Families
Grindelwald is a scenic village directly facing the the imposing Eiger. It's a great place to stay if you are coming to Interlaken with kids, as there are many thrilling activities around for everyone in the family.
It's a bit quieter and more laid-back than the center of Interlaken, but close enough so you can make the most of your time there.
There's nothing like a wood burning stove to keep you warm in the Swiss mountains. The Airbnb is bright and comfortable, and makes an ideal base from which to explore the area. You'll love coming back here to relax after a day out skiing and hiking.
This hostel in Grindelwald features a sun terrace, swimming pool and mountain views. Guests can enjoy a lavish breakfast each morning, and free wifi is available throughout the property. The ski-lifts are a short walk away, and the hostel provides easy access into town.
The Hotel Gletscherblick offers spacious and comfy rooms fitted with a private bathroom, flat screen TV, and a balcony and a view over the surrounding mountains. A continental breakfast is served in the morning and a free Wifi connection is also available.
Situated in the heart of Grindelwald, the Hotel Bernerhof is ideally located close to ski lifts, cable cars and town amenities. Family rooms are available, and a lavish breakfast is offered each morning.
Things to see and do in Grindelwald:
Catch the train to the 3,454 metres high Jungfraujoch.
Take the cable car up to Männlichen for stunning mountain views.
Speed down the tin toboggan at Pfingstegg.
Walk inside the Gletscherschlucht ravine.
Here's what people usually ask us about the areas of Interlaken and where to stay.
What are the best things to do in Interlaken?
I highly recommend, to check out Outdoor Interlaken, they have the best activities out there
How many days in Interlaken is enough?
I stayed a whole week, which is perfect to discover the entire area. I spent three days in Interlaken, two days in Grindelwald, and one day in Lauterbrunnen.
Switzerland. Rich, safe, beautiful. Until that point, you need travel insurance. Due your diligence!
ALWAYS sort out your backpacker insurance before your trip. There's plenty to choose from in that department, but a good place to start is Safety Wing.
They offer month-to-month payments, no lock-in contracts, and require absolutely no itineraries: that's the exact kind of insurance long-term travellers and digital nomads need.
SafetyWing is cheap, easy, and admin-free: just sign up lickety-split so you can get back to it!
Click the button below to learn more about SafetyWing's setup or read our insider review for the full tasty scoop.
Final Thoughts on Where to Stay in Interlaken
With plenty of hiking trails, great skiing facilities and many outdoor activities, you'll never get bored in Interlaken. No matter what budget you're on, there's something for everyone to discover in this beautiful region.
If you're still unsure where to stay in Interlaken, you can't go wrong with Balmers Hostel. With its friendly atmosphere and attractive price tag, you really can't go wrong.
For something more upmarket, the Hotel Interlaken creates an authentic stay in the heart of the region. If you're looking for a top-notch luxury hotel, keep an eye on the Victoria Jungfrau Grand Hotel & Spa.
Have we forgotten anything? Let us know in the comments!
Do you own an awesome hostel, hotel or apartment? Want to be featured in my list? Email [email protected] to find out how.
---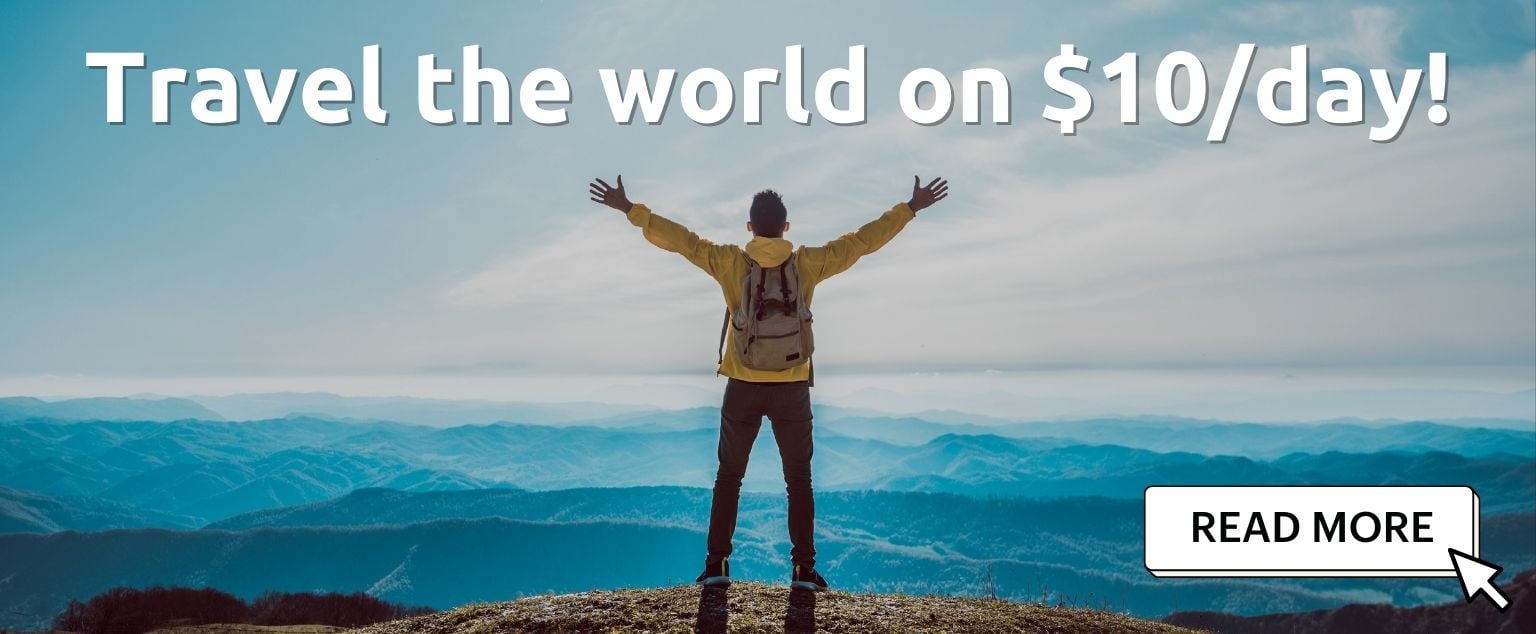 And for transparency's sake, please know that some of the links in our content are affiliate links. That means that if you book your accommodation, buy your gear, or sort your insurance through our link, we earn a small commission (at no extra cost to you). That said, we only link to the gear we trust and never recommend services we don't believe are up to scratch. Again, thank you!
Updated May 2023