The most important step to becoming a badass broke budgeteer: learn the wicked ways of the low-cost lifestyle. Meaning, HOW exactly to travel on the cheap-o. 
And there's no better way to get used to budget backpacking than learning how to travel Europe cheaply.
Europe is a great teacher in the ways of penny-pinching. Compared to other popular backpacker digs like Southeast Asia and South America, Europe is expensive as hell. You're usually only one careless "treat yo' self" away from backpacker bankruptcy. Everything has a cost: even using a public bathroom!
That means you have to be wise and wily with the way you spend your dollars.
Luckily, there are many ways to slash your astronomical Europe budget down to shreds and have a grand old time traipsing across the old continent, while spending relative pennies!
Transport is easily one of the biggest expenses on your trip. So, today I'm teaching you, dear young padawans, the ins and outs of travelling around Europe on the cheap.
On the cheap – and even, believe it or not, FOR FREE.
Follow me!
10 Ways to Get Around Europe on the Cheap
Learning how to travel Europe on a budget comes down to a few tricks: cook your own food, stay in hostels or couchsurf, and take advantage of free things to do (each European country has heaps!).
However, when you're trying not to break the bank, transportation may often be your Achilles' heel, your downfall, and your sweetest enemy. Here are the best ways to travel Europe on a budget.

Do You Want to Travel FOREVER??
Pop your email in below to get a FREE copy of 'How to Travel the World on $10 a Day!'.
1. Catch a Cheap Bus
Taking the bus is probably the cheapest way to travel around Europe. It's easy to find budget options all over Europe – even for long distances.
One of the most popular options for cheap bus travel is Flixbus. It's an operator so efficient, it is quickly swallowing up other smaller national low-cost bus operators all over Europe.
Flixbus has probably the most extensive options: over 2,500 destinations across 35 countries (even Turkey!).
And my dude, just wait till you see their prices. They're staggeringly low! I once took a 14-hour bus ride across the entire northern Spain to France for just $30.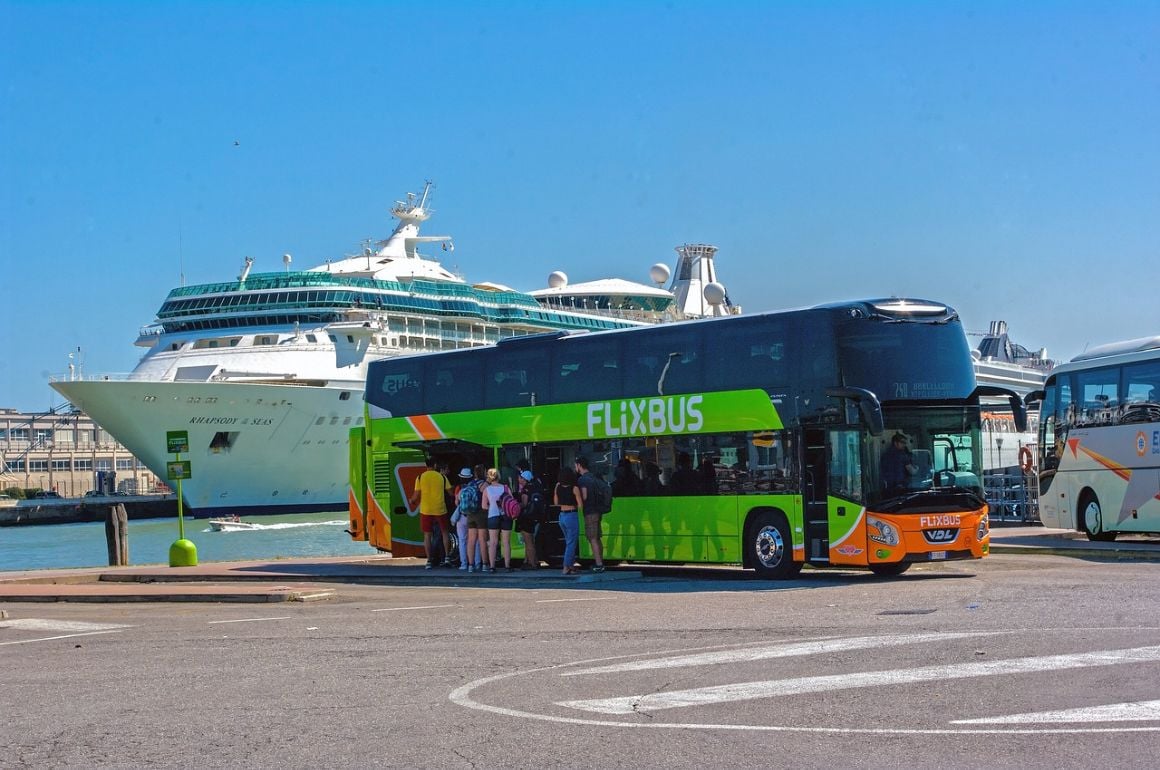 Other great options are Eurolines (everywhere), Megabus (the UK), and Lux Express (the Baltics). Many countries also have their own low-cost buses mostly operating nationally, like Polskibus in Poland and Onnibus in Finland.
You can always find deals, but your best bet on dirt-cheap tickets is to book early. There is a limited amount of the cheapest discount tickets for each route.
Bonus tip: Take the word of a seasoned backpacker when I say that night buses SUCK. However, they save you a night's accommodation cost. Plus, they make sure you're not wasting precious daylight hours on travel time if you're only travelling for a short time.
EDITOR'S NOTE!!!
Bookaway is another supreme service that we strongly recommend for booking routes and rides across Europe. HOWEVER, their service isn't available in all European nations. Your best bet is to check out both services, compare prices and services available, and choose the best (and cheapest) for you!
Book a Ride with Bookaway
2. Get Railed with a Train Pass
Travel around Europe by train, also known as interrailing, is a super popular way of backpacking across Europe.
Few other places have a similar opportunity for train travel. Europe has very extensive rail networks, and usually, its trains are clean, fast, and comfortable. (At least in Western Europe – who the hell knows what's up with the Communist-era clunks clanking around post-Iron Curtain countries.)
In Western Europe though, rail travel gets EXPENSIVE. It's not out of the question to have to splash $60 for a simple cross-country ticket. That's why a lot of broke train travellers get a rail pass that lets them get serious discounts on their journeys.
Using a rail pass does come with a bit of planning. Usually, they're restricted to a certain region or cluster of countries, and their prices depend on which countries you want to check out. (More expensive countries have more expensive rail passes.)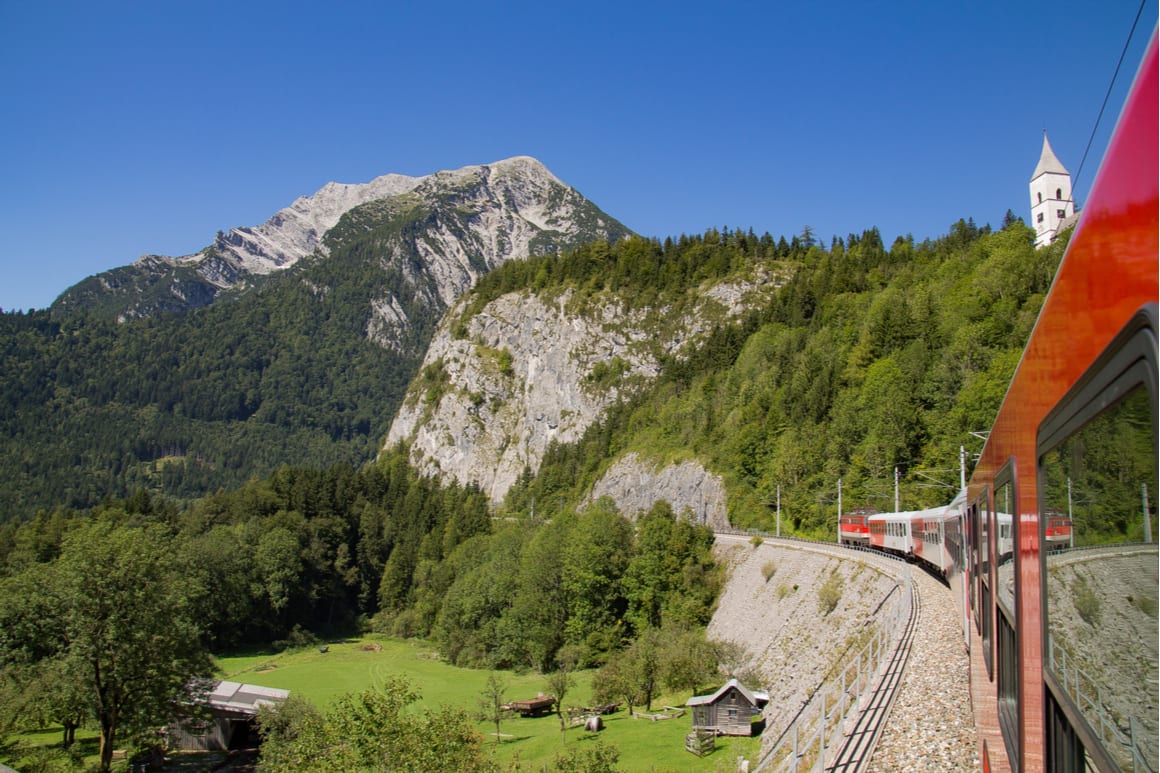 They also come with conditions. You can only have a certain amount of travel days within a time frame. (E.g. 10 travel days in two months.) That means that you can use the pass for unlimited free travel for 10 days over a period of two months.
Getting a rail pass is not worth it everywhere in Europe. If you mainly plan to hop to countries that are not covered by the rail pass, or that don't have great rail networks, you can get by fine without one.
Also when you're adventuring somewhere like Eastern Europe and the Balkans, the few train options you have are already cheap. That might mean overspending by getting a pass.
However, if you plan to check out places like France, Germany, and Austria, a rail pass is a great addition to your Europe packing list. And it saves you a lot!
3. Catch Flights, Not Feelings
Listen, no other place does low-cost flying quite as well as Europe. The prices for low-budget airlines can be absolutely RIDICULOUS. Route prices start at around $8 – no kidding. When I still lived in Finland, a return flight between my city and London was half the price of a one-way train to my hometown!
So, low-cost airlines are definitely worth checking out if your plans include hopping between countries on different sides of Europe.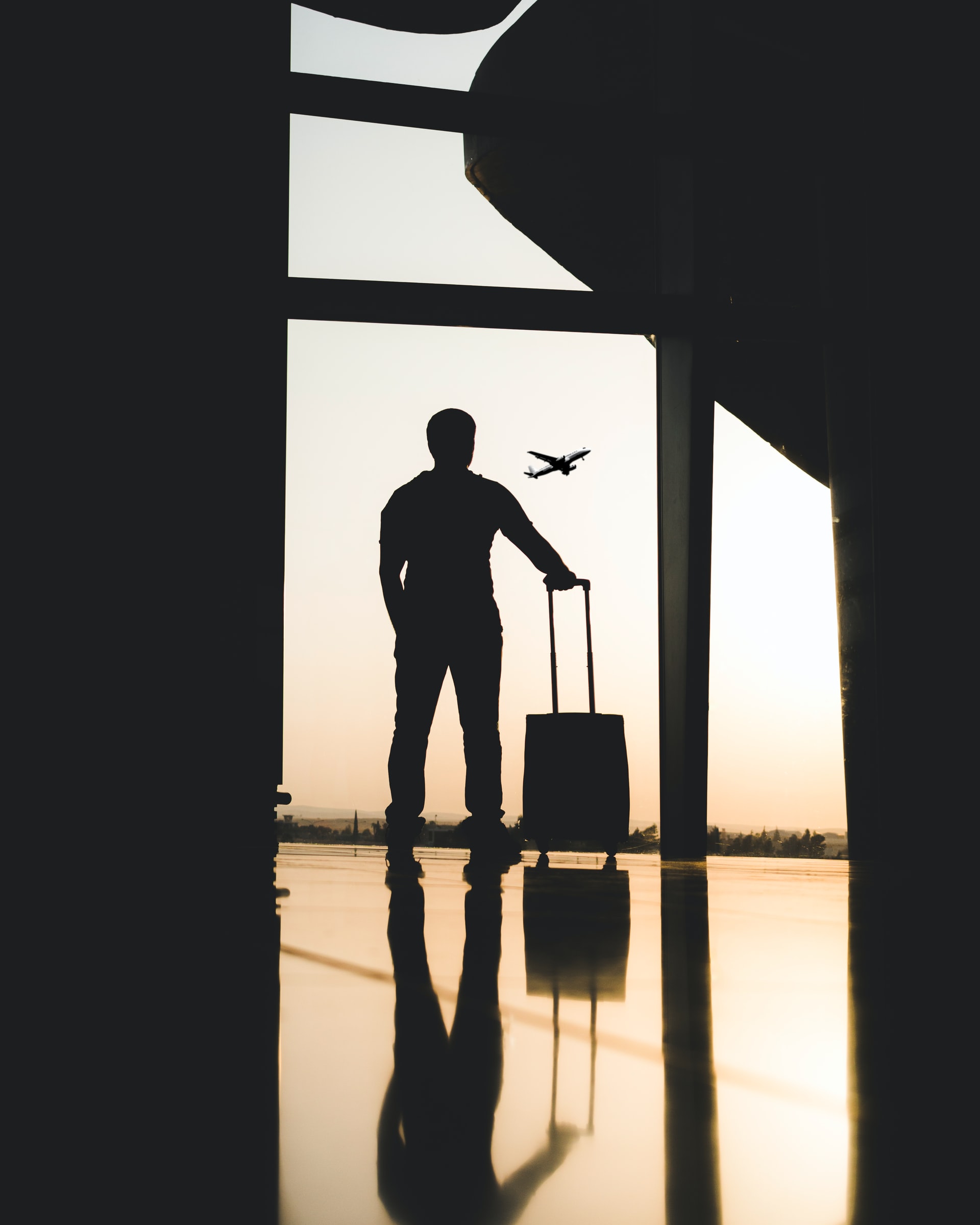 Some of the most popular low-budget airlines in Europe are:
Wizz Air
RyanAir
Eurowings
Norwegian
EasyJet
There is an art to finding cheap flights. But you'll get a hang of it quickly. My favourite sites for finding and comparing flight prices are Skyscanner and Momondo.
I highly recommend checking airlines' own websites around holidays as well. Around Christmas and Black Friday, you can find huge discounts.
Sadly, there is no such thing as an almost-free lunch. Low-fare airlines make their money through extortionate extra fees. Everything costs – from meals onboard to even printing your boarding pass at the airport. Checked baggage can cost $30+, and some charge extra for "big" cabin luggage as well.
4. Share a Ride with a Merry Stranger
Travelling solo? So are many others! Cut costs and maybe make a friend on your intercity travels.
When you think of rideshare apps, you probably think of Uber. Taxi apps are dope for getting around cities in Europe on the cheap for sure.
Mostly getting a cab through an app is cheaper than on the street. Uber operates in many European countries, plus there are tons of smaller operators in different countries and regions.
So, rideshare apps are cool beans in cities. What about between cities?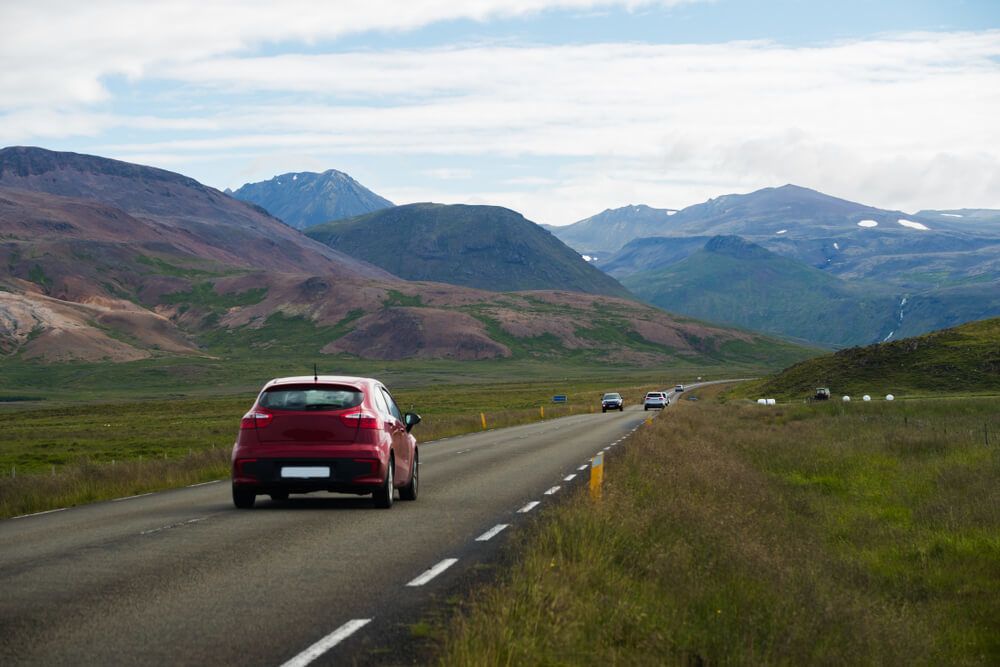 Europe also has platforms that allow private people to publicly post their upcoming trips. They post that they're going to Marseille, you get in touch, and ka-ching! You've got a cheap-ass ride to another town. Note that this is not digital hitchhiking; you'll have to split travel costs with the driver and other passengers.
The absolute best platform for long-distance rideshares is BlaBlaCar. I found it the best cheap way to travel around Spain and France, but it's also available in 16 other countries in Europe. BlaBlaCar doesn't actually have any of its own cars; it's just a platform connecting drivers and passengers.
If BlaBlaCar doesn't tickle your fancy, it's always possible to find rideshares and carpooling through other ways as well. Try posting a note on your hostel's info board, or find a rideshare group on Facebook for the country that you're in.
5. Go Drive Yourself
Living the vanlife in Europe is many backpackers' dream. And it can easily be one of the cheapest ways to travel Europe if you're exploring countries like Switzerland or Norway.
My motorbike-loving friends won't stop raving about how great it is to ride your bike down the wide-open highways across Europe. (Somewhere in the distance, Born to Be Wild starts playing…)
Plus, driving yourself gives you the greatest flexibility to stop at cute roadside towns. You can come and go as you please without being held behind by such measly human inventions as – pssht – bus schedules. Bonus points if you camp along the way to cut costs even more.
If you're planning on a self-directed adventure, there are a few things to consider before launching off:
You'll either need an international driver's licence or an EU licence
Taking rental cars over the country border is usually not allowed. So they're best for single-country stretches. You also have to return them to the same office where you picked them up or pay an abysmal extra fee.
Toll fees stack up! Set up your GPS to avoid toll roads. (But make sure that it doesn't direct you to completely stupid roads – speaking from experience…)
In the end, you might do campervanning or motorbiking more for the experience than the price. You're not only paying for the car; petrol, parking, and insurance fees rack up.
While rentals can be very cheap, they can also be very, very expensive. $20 a day in Greece is not too bad if you can split that with a travel buddy. But paying $50 a day in Madeira by yourself is gonna make even the toughest traveller cry bitter tears. So if you're gonna live the vanlife across Europe, find a smart purchase or rental (not cheap – cheap cars don't last), and get good at the van-bum life: it's a good life. 🙂
6. Thumbs up, Everybody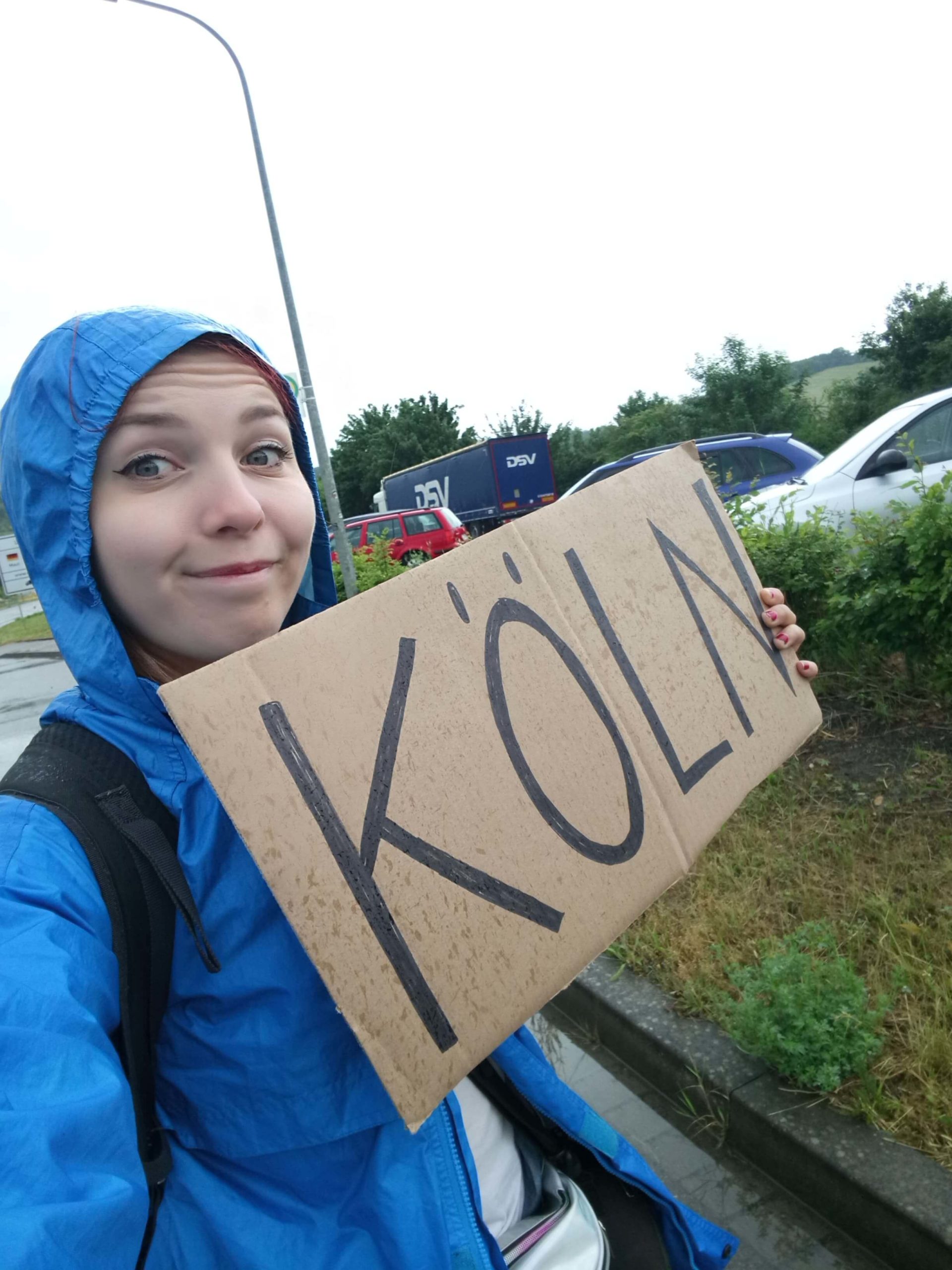 You might've thought you dreamed it but there IS a legit way to travel Europe for free. That way is called hitchhiking! Is this the cheapest way to see Europe? Potentially definitely.
Hitchhiking has long been one of my favourite ways of adventuring. And the scene is especially boomin' and bloomin' in Europe.
It's not for everybody: you gotta be at least a bit of a social butterfly to keep your gracious rides entertained with small talk (and big talk, if it comes to that).
This becomes especially fun when you don't speak the same language. But let me tell you, it's surprising how much you can find out about someone's family, hobbies, and life just through a few universal words and body language.
And sure, hitchhiking is not completely without its risks, either. I've done lots of kilometres in strangers' cars as a solo female traveller. While 95% of the people who pick you up are just simply kind human beans, I've had a few creepy encounters as well.
The best countries to pick up lifts are in Central and Eastern Europe. The worst luck I've ever had has been in Spain and Germany – basically Western countries with a lot of motorways that are unsuitable for stopping for thumb-riders.
Small Pack Problems? 😉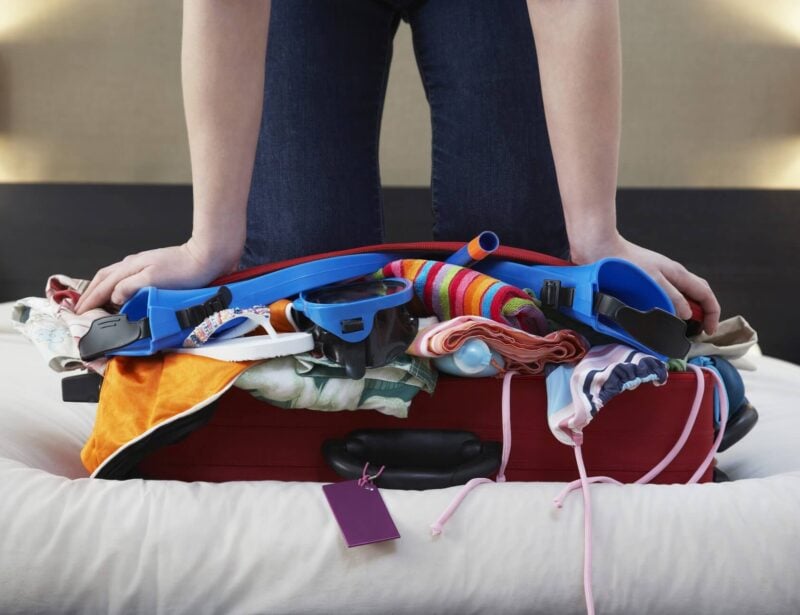 My missus travels with all her clothes in ziplock bags: don't be like my missus. UP YOUR PACKING GAME!
Packing cubes for the globetrotters and compression sacks for the real adventurers – these babies are a traveller's best kept secret. They organise yo' packing and minimise its volume too so you can pack MORE.
Or, y'know… you can stick to ziplock bags.
View Our Fave Cubes
Or Check Out the Sacks!
7. Compare, Compare, Compare!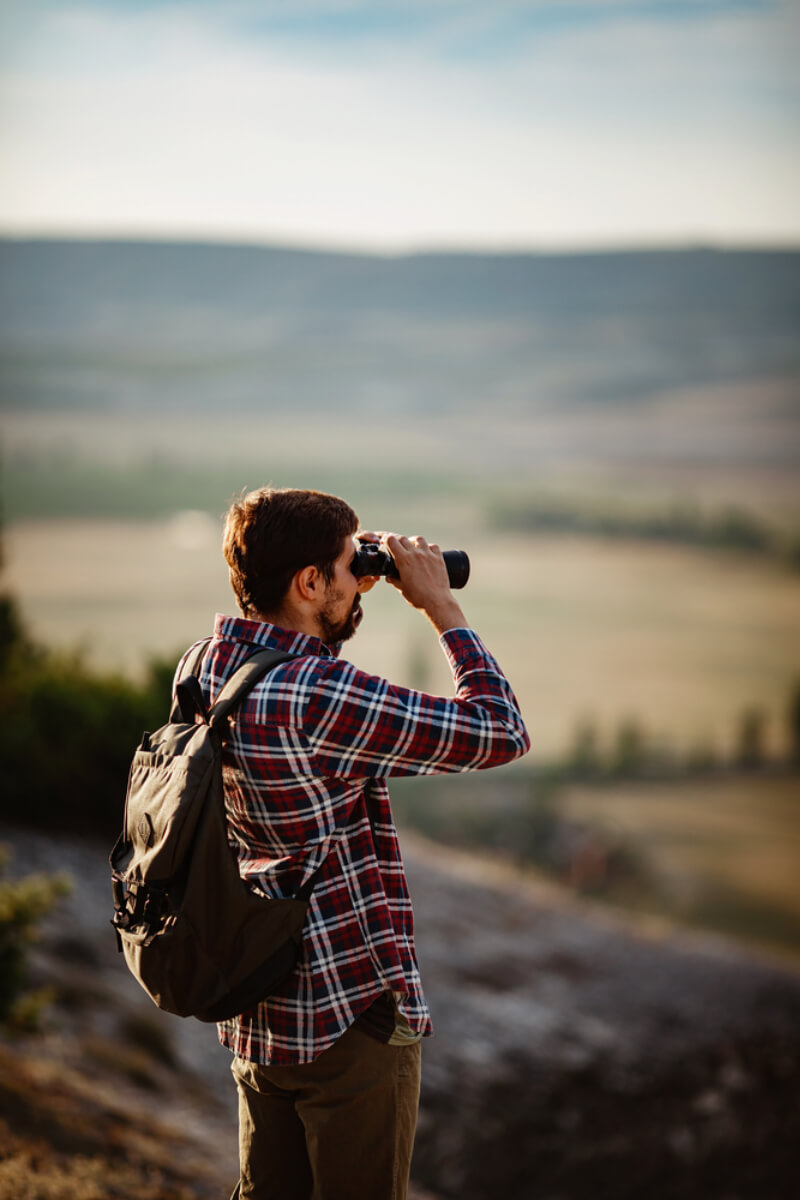 No one ever said budget travel in Europe was easy. Counting pennies comes with a lot of time spent crouching over your phone screen, figuring out the routes that are going to save you the maximum amount of time and money. Trip planning takes effort.
Sometimes booking through the airline's or railway's own website is the cheapest option; sometimes the best deals are found on third-party websites. Occasionally, a train can actually be a lot cheaper than a bus.
Sometimes – and this is a secret most hardcore shoestring sailors won't tell you – it's just simply better to choose the more expensive option, for the sake of pure convenience and your sanity.
Rome2Rio is a great planning tool when you're trying to find routes from city to city and can give you approximate prices on both buses and trains. But you have to book tickets on the sites of the operators themselves. Omio (former GoEuro) shows you comparisons between train, bus, and air travel, but doesn't actually show all available tickets from low-cost operators.
8. Take a Hike, Buddy
When you're thinking about how to travel around Europe cheaply, long-distance hiking is actually a very viable option. If you can find a free camping spot, all you end up paying for is your food.
Obviously, it's hard to cover long distances on foot. It IS slow as hell, but it is one of the most rewarding ways to travel I've ever tried.
Europe is a hikers' wonderland. Long, well-established trails can be found almost in all countries, and many long-distance trails stretch over borders as well. Long-distance hiking might be an option for you if you're already reasonably fit, you're prepped for hiking abroad, and can carry all your stuff in one bag.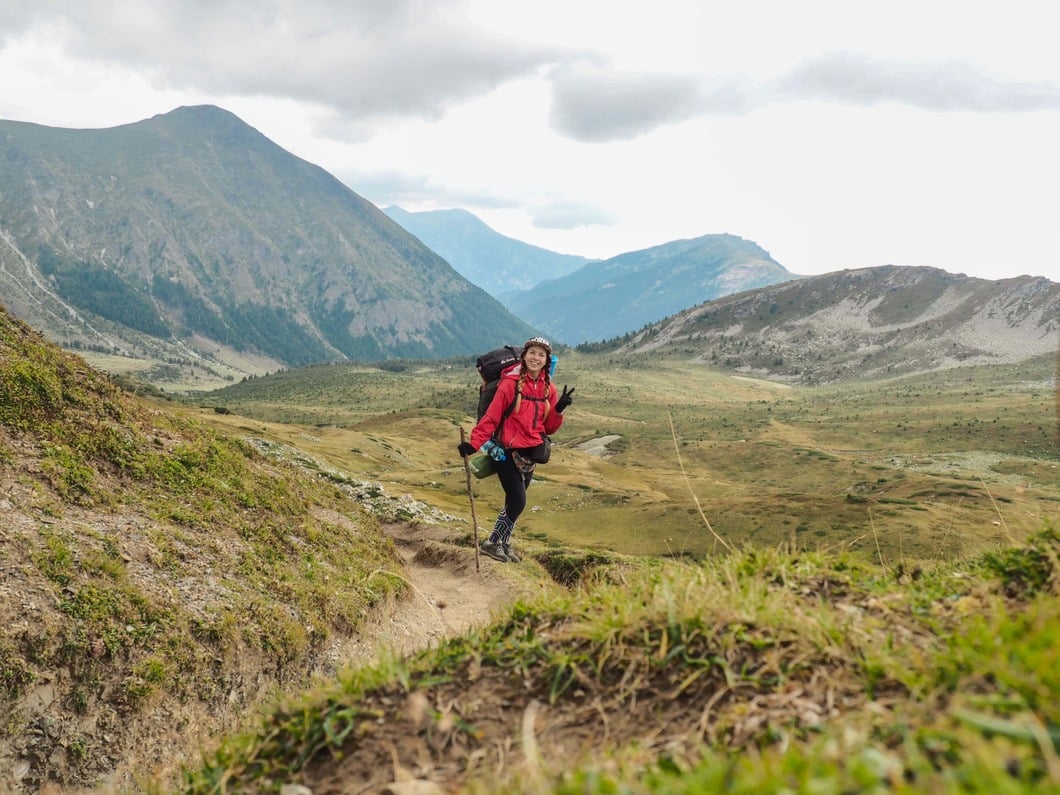 I've walked the famous Camino de Santiago across Northern Spain. While it did take over a month, it was a fantastic way to get a more detailed look into the life on the Spanish Northern Coast.
I've also hiked long stretches of Via Dinarica, a long-distance hiking trail going from Slovenia to Kosovo, and can vouch for it being one of the BEST ways to experience the Balkans.
Is This the Best Backpack EVER???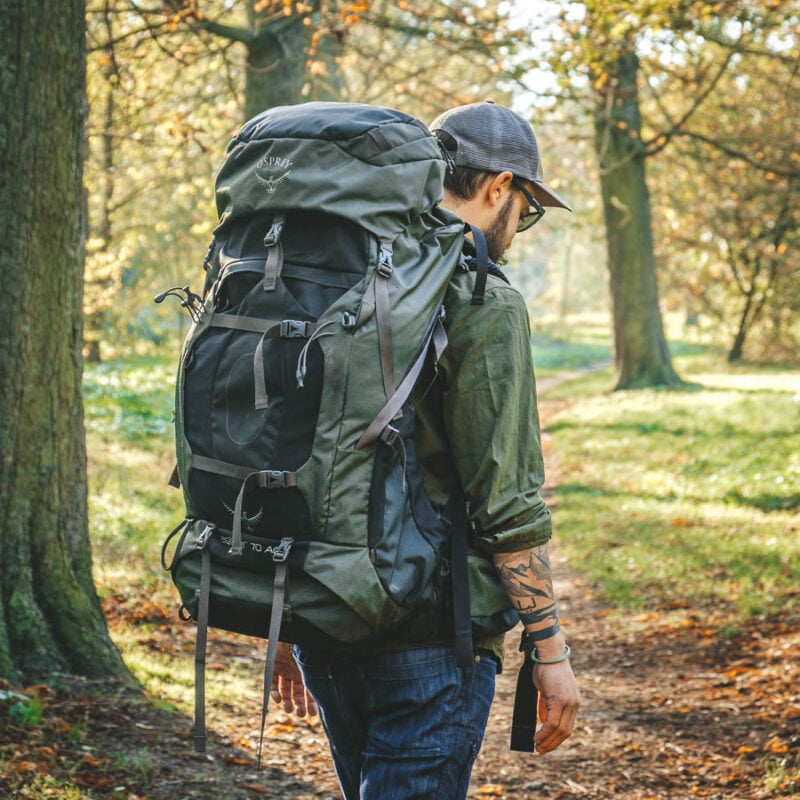 9. Wheels Away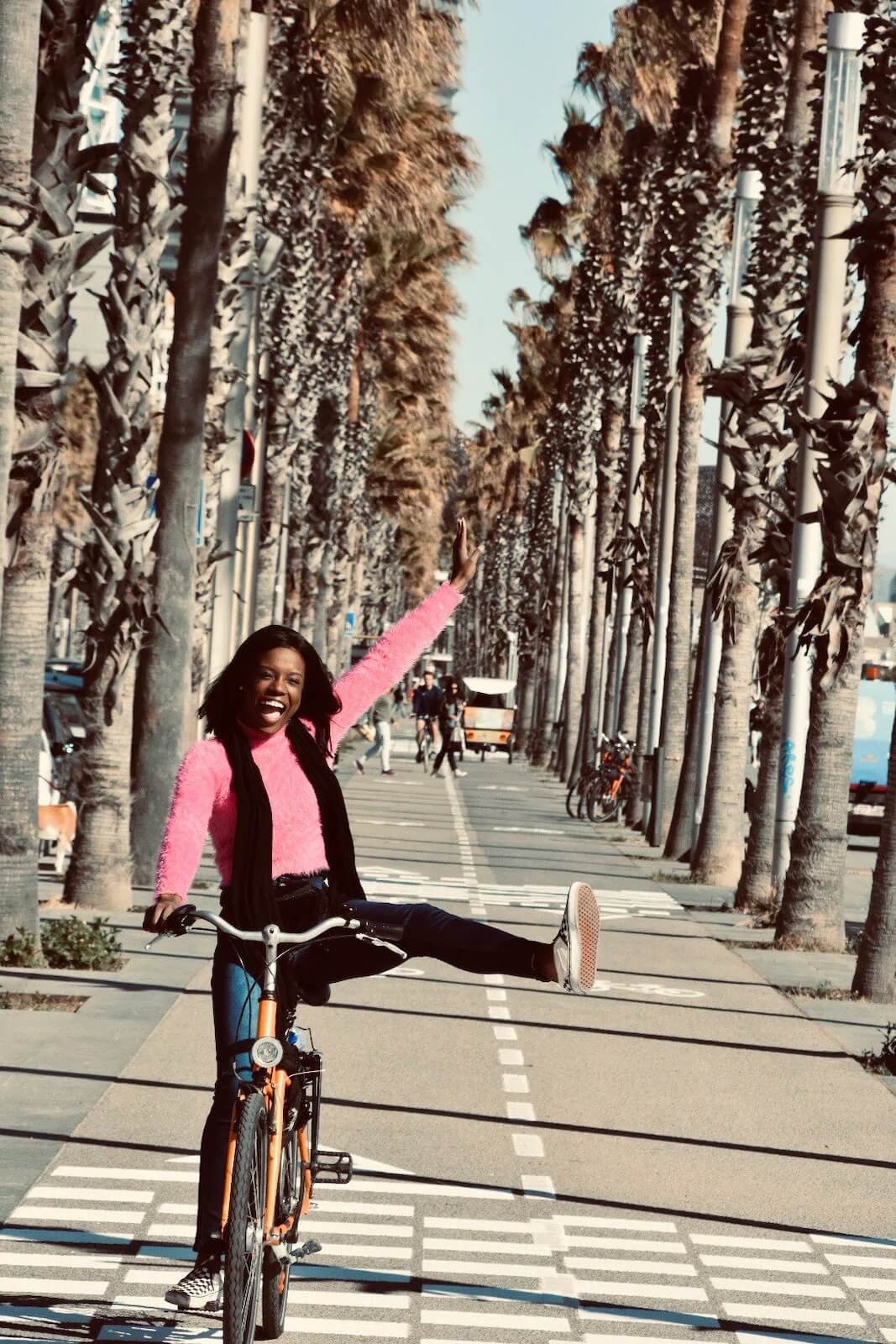 Are you a fan of the Queen song Bicycle Race? Then you're probably a biking enthusiast.
Travelling long distances on a bicycle, AKA bikepacking, is becoming more and more popular in Europe. In general, Europeans LOVE biking which means that most cities are pretty bicycle-friendly.
Covering large-ish distances on a bike is not a superhuman feat either. You'll likely encounter other adventurous cyclists around Europe too.
Some of the best destinations for bikepackers in Europe include Denmark, the Netherlands, France, and the UK. You can combine your biking adventures with camping to cut costs even more. Just make sure all your stuff fits in the bike bags, that you have a good bike for long-distance biking, and that you bring heaps of happy vibes with you.
10. Travel Eastern Europe
Okay, technically this isn't a method of getting around… But it is possible to travel around Europe really damn cheaply if you head to the right side of the map. I'm talking about backpacking Eastern Europe, of course.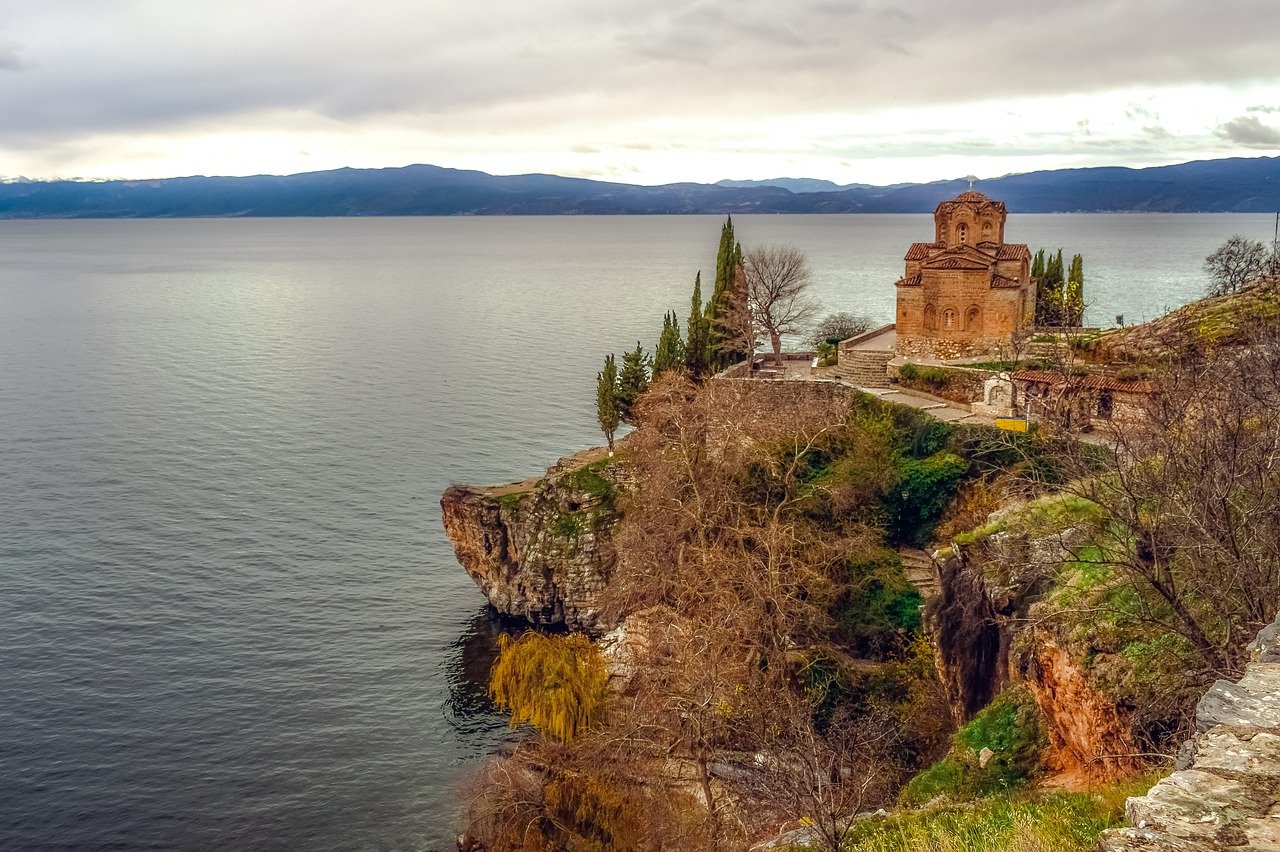 Most first-time backpackers head to Europe's most touristed capitals to see the Colosseums and Mona Lisas that they know so well from other people's stories. Eastern Europe might not have as many famous attractions as the most popular destinations but it has a LOT going for it.
Delicious food, fairytale towns, lack of hordes of tourists, excellent mountainage, and fascinating history? Sign me the fuck up.
Oh yeah, it's also super cheap to travel. In some of the cheapest countries in Europe like Bulgaria, North Macedonia, or Georgia, you can spend as little as $20 per day!
Lastly… Travel Insurance is Very Much Recommended
It might seem counterintuitive to spend more money to save money. But trust me, travel insurance is the one thing that's going to save you HEAPS if you ever end up needing it.
A savvy budget traveller should always consider getting a good travel insurance policy before leaving home. Health care in Europe is not usually full-bankruptcy-expensive (looking at you, USA…) but you never know what can happen on your adventures. Hospitalised by dodgy booze? Fell out of your top bunk? Bitten by a manic street dog?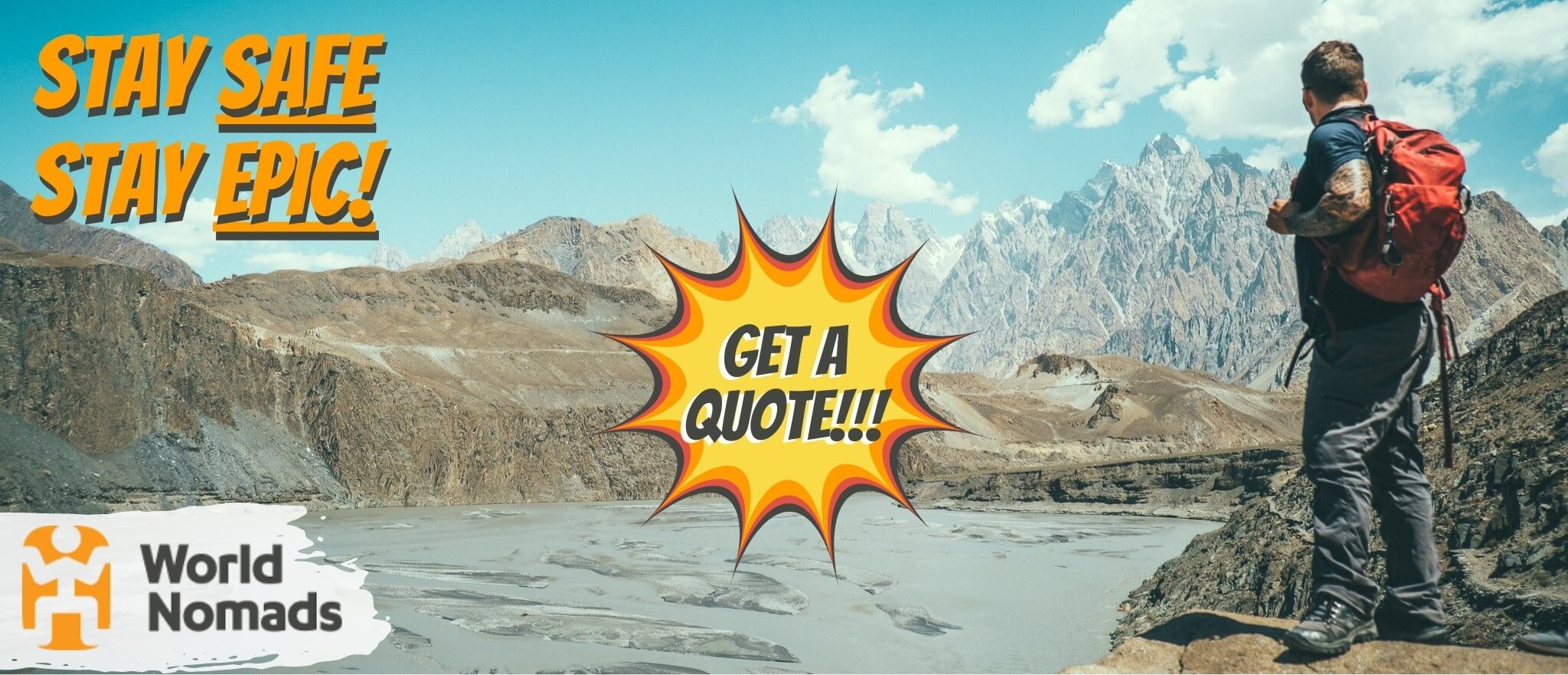 World Nomads' mission is to support and encourage travellers to explore their boundaries. They offer simple & flexible travel insurance, and safety advice to help you travel confidently.
They've been doing it since 2002 – protecting, connecting, and inspiring independent travellers just like you.
Get a quote below or read our in-depth review!
World Nomads provides travel insurance for travelers in over 100 countries. As an affiliate, we receive a fee when you get a quote from World Nomads using this link. We do not represent World Nomads. This is information only and not a recommendation to buy travel insurance.
No Money? No Problem!
Travelling Europe really doesn't have to feel like highway robbery. When you get the basics of budget travel in Europe down, spending the most minimal amount of money possible becomes second nature!
One thing that'll surprise you about pro-level budgeting is that it's hard work.
It takes a lot of time and effort to compare different route options and read through hostel reviews to make sure that booking cheap doesn't mean that you'll also book shitty.
When you're hitchhiking and couchsurfing, you have to always be socially ON. (An introvert's nightmare that can even terrify some real social butterflies like myself.) If you start noticing symptoms of a traveller's burnout – it's time to take a break.
Even when you're travelling Europe on a shoestring budget, I always recommend having what I like to call "the fuck-it fund", for days when you just gotta say, "fuck it, I'm booking into a hotel". A few days of stress-free spending makes for one happy budget backpacker and means that you get to keep going at your low-cost adventures all refreshed.
Travelling on a budget in Europe is not always the easiest feat. But as you've seen now, there are a lot of infrastructures that helps heaps if you're trying to watch your spending.
And the best part? Everyone else is on a budget too! Bonding over shared cheapskating is a truly unique way to make friends on the road.
So gather up your pennies, book a budget bus, and get travelling!
---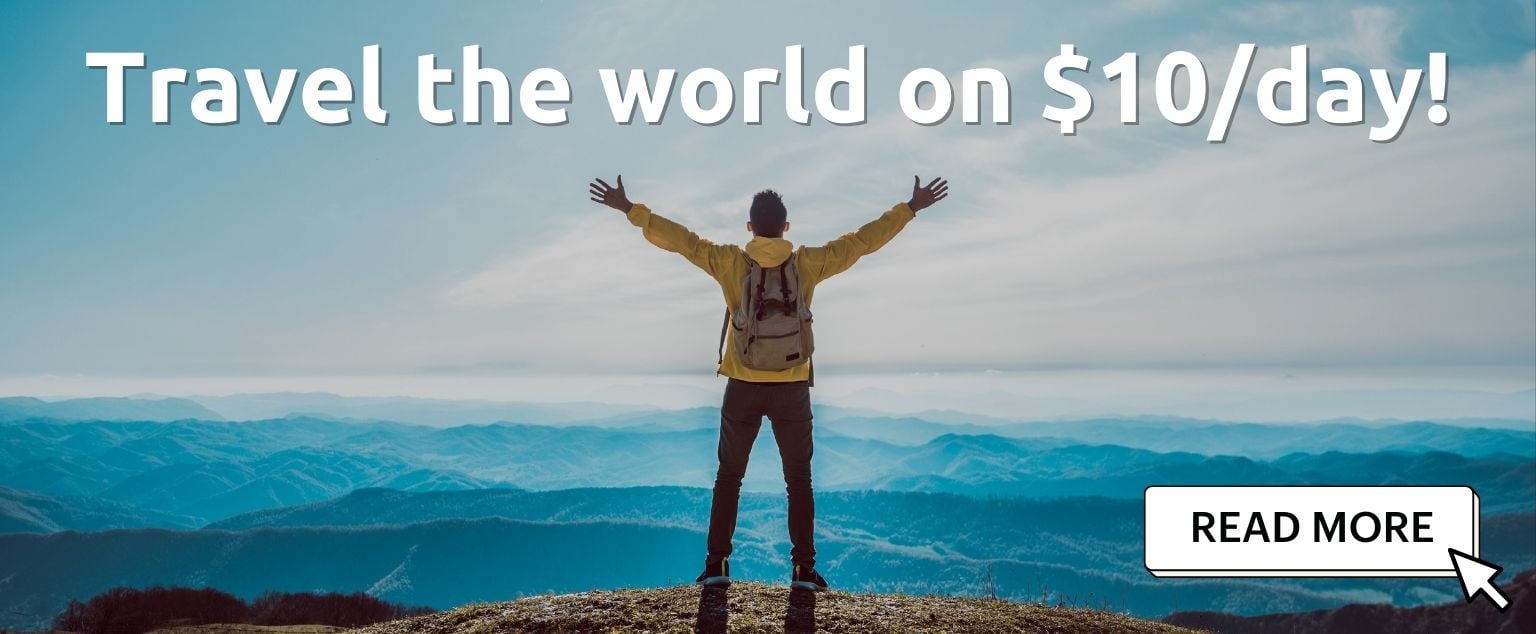 And for transparency's sake, please know that some of the links in our content are affiliate links. That means that if you book your accommodation, buy your gear, or sort your insurance through our link, we earn a small commission (at no extra cost to you). That said, we only link to the gear we trust and never recommend services we don't believe are up to scratch. Again, thank you!