Cycle touring or bikepacking has been around since the early 70s. Not only is it a great way to get around, but it's an affordable way to experience amazing landscapes and exercise along the way.
Over the past centuries, bicycles have been used as a way to transport goods, and even travel around the world. Today, there are modern high-tech bikes and communication devices that make cycle touring a whole lot easier!  When starting my journey on two wheels across South America, my goal was to reach Venezuela from Patagonia. Not only was this a life-changing experience but its a great opportunity to learn to be more self-sufficient.
Bikepacking expeditions can range from the occasional weekend trips to traveling through different continents.
7 Reasons to go Cycle Touring
Are you considering buying a bicycle and exploring the world? Here are AMAZING reasons to go cycle touring:
1. You see the world on a budget
Compared to other forms of travel, Bikepacking is one of the most affordable ways to get around!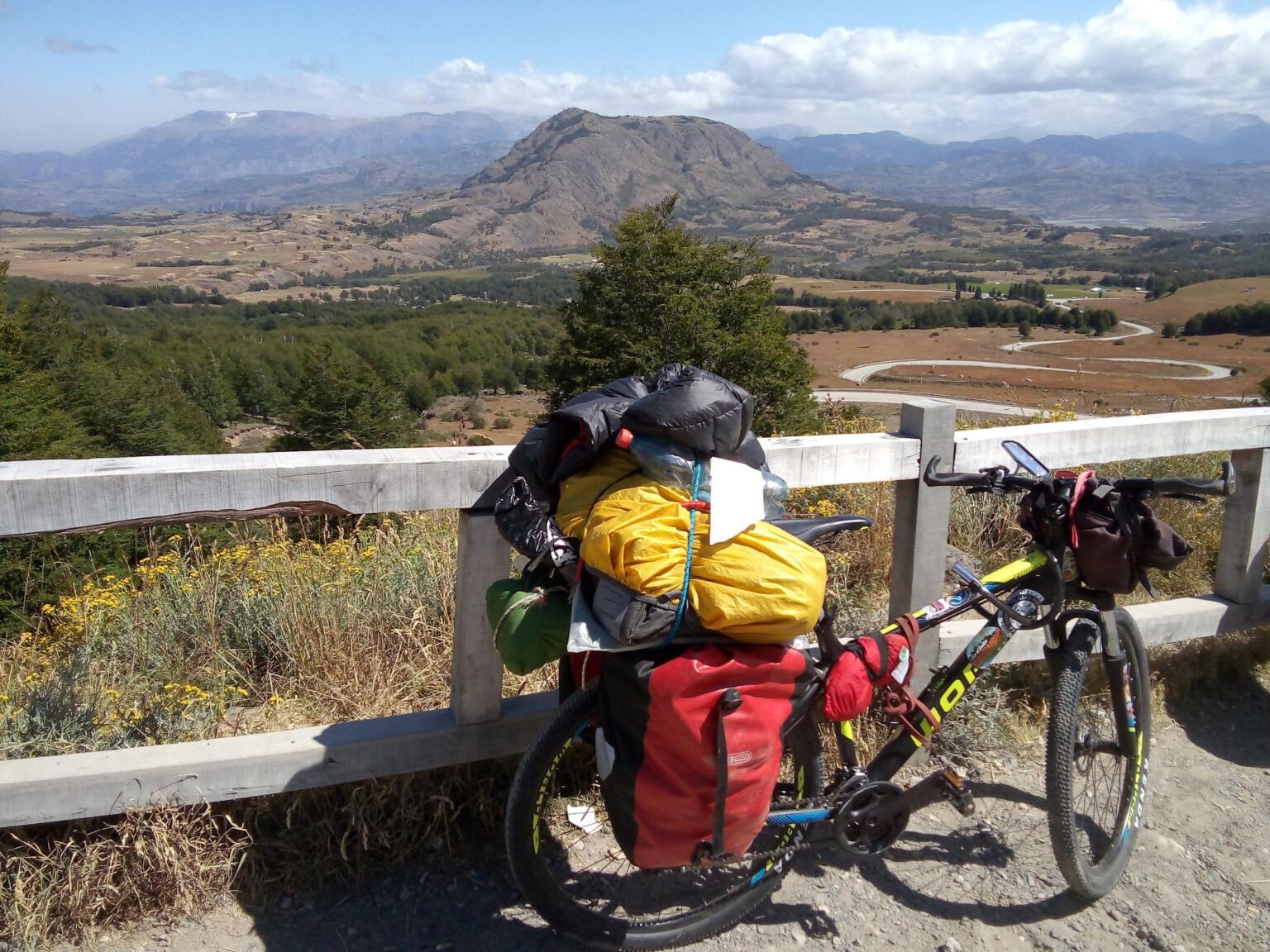 Backpacking cross country by bicycle will allow you to save on transportation while being on the constant move. While traveling through Colombia, I met Ross, a guy who left his hometown in Alaska and reached Ushuaia in Argentina by bike. When traveling by bicycle, you can save money on travel-cards for each city you visit, as you can easily cycle around and not depend anymore on local public transport.
If you are tired of waiting on the side of the road for several hours at a time when hitchhiking, or perhaps you just want to be in more control of your route, give bikepacking a go!
Cycle touring allows you to see all those local towns that you would have otherwise missed. You will be able to have a full picture of each place you are visiting, instead of only getting to know the hotspots. By bikepacking, you will also learn about all the off the beaten track locations that will truly teach you about the culture and beauty of the country that you are exploring.
2. A great way to stay fit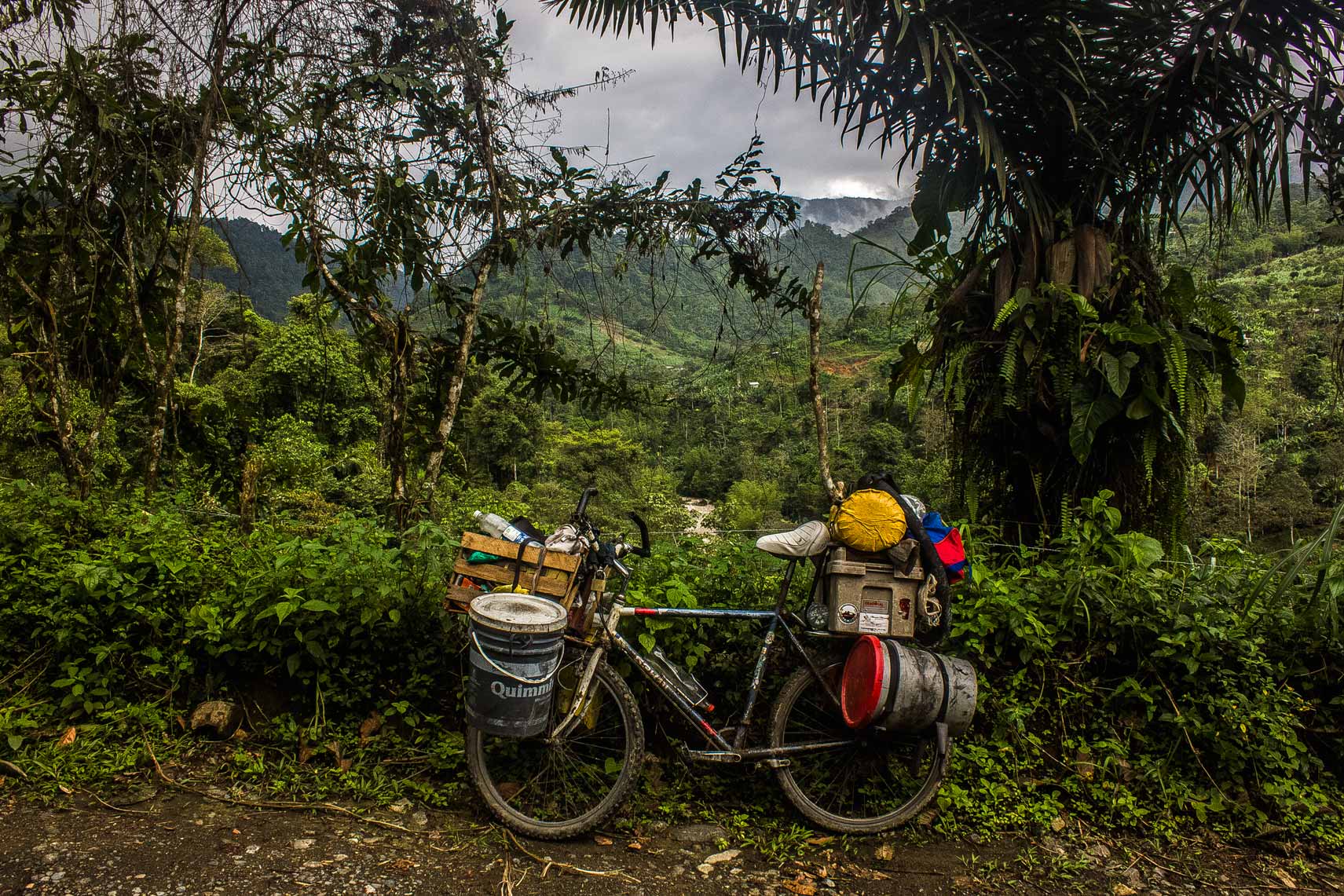 A Bikepacking trip will not only put your mental and physical abilities to the test but it's also a cost-effective way to stay healthy and fit while traveling!
Most people might be off-put by the fact that bikepacking requires a certain level of physical effort and may be concerned that they aren't in shape to do it. The truth is, anyone of any age can go cycle touring. I have met a 70-year-old man in South America and another guy with one arm. Simply buy a bikepacking bike, and get riding!
Depending on your physical state and the route conditions, you can gradually build up the distance of your rides over time. Bikepacking is not a marathon unless you want it to be. It's a different way of road touring and has an intense experience in a short period of time, which will teach you a lot about yourself and about the environment that you are visiting.
Another great advantage of traveling by bicycle is that you can start just by dipping your toes in it. If you are not sure about committing to it, you can just give it a try and do a small loop in your area. I have met Jorje from Medellin, who first brought with himself just a backpack and cycled a few hundred km to the next town to meet a friend. His plan was to cycle just to see his friends, but that little trip inspired him to keep going and… He ended up cycling across South America for seven years.
3. Unique accommodation for Bike Packers
Cycle touring will expand your opportunities for unique and cheap accommodation.
For bike packers, you can join communities like WarmShowers – a free platform like CouchSurfing but for touring cyclists. People in this community are extremely hospitable and they often know a lot about bicycles so they will be happy to help you out with any issue. However, WarmShowers was designed for cycling accommodations only, so you will not be able to find local events or hangouts. If you have doubts about how to start cycling or you need tips on bikepacking you can contact some of the WarmShowers members in your area, and more than likely they will help you out planning your next bikepacking adventure!
Additionally, in places like South America, I have been hosted in other cycling accommodations such as Casa de Ciclistas – an open house for cyclists. Another great way to meet people is to attend cycling events. These gatherings are often populated by bicycle enthusiasts who will be blown away by the idea of traveling by bicycle and will happily host you to listen to your story.
4. You don't need expensive gear for bikepacking
Contrary to popular belief, you don't need expensive bike equipment for cycle touring. I have learned that the most important thing about choosing a bike, is finding one that fits your size! Make sure that your spokes are strong enough to carry the weight, and that you have a set of gears that will help you uphill.
Whilst cycle touring it's also important to have passion and willpower for bikepacking. I have met plenty of guys who were fully committed to bike touring and traveled on really old and cranky bicycles.
Many have started their journey having only a bicycle and a backpack and eventually found the rest of the things they needed on the way. Additionally, when it comes to gears you can build yourself plenty of parts.
Be sure to research ahead the practicalities of travelling with a bike in each region too such as the cost of shipping it if needs be.
5. Fun Camping Experiences
Bikepacking also means that you'll be camping a lot along the way, you'll have to organize and cook your own meals.
I highly recommend getting a camping stove and it's also important to do your research and find out where it is acceptable to make a campfire. Humans are responsible for 85% of wildfires around the world. Take precautions and be a responsible traveler.
Always carry a water bottle, pack lots of protein bars, instant oatmeal, dried fruit, nuts, and seeds. Carrying your own food will save you if you end up stranded and it is a great way of saving money on eating out.
As a backpacker, you should always carry a tent – and we've rounded up the 7 BEST tents for Bikepacking! Depending on your destination, you might find yourself pedaling across a few hundreds of kilometers in the middle of nowhere, and camping will be your only option.
Save $$$ • Save the Planet • Save Your Stomach!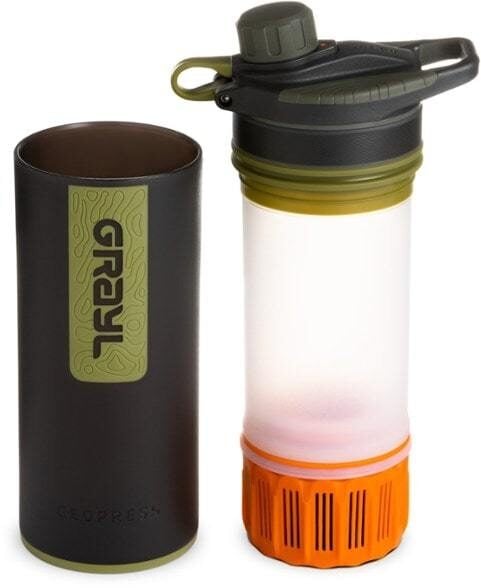 Drink water from ANYWHERE. The Grayl Geopress is the market's leading filtered water bottle protecting your tum from all the waterborne nasties. PLUS, you save money and the environment!
Single-use plastic bottles are a MASSIVE threat to marine life. Be a part of the solution and travel with a filter water bottle.
We've tested the Geopress rigorously from the icy heights of Pakistan to the tropical jungles of Cuba, and the results are in: it WORKS. Buy a Geopress: it's the last water bottle you'll ever buy.
Buy a Geopress!
Read the Review
6. Epic memories and life long friends
Although this applies to travel in general, bikepacking will change the way you see the world!
You will meet great people and some encounters will lead to epic experiences. While I was riding around I got approached by different locals. Conversations led to some of them even offering me a place to stay or a meal.
Even when I faced some issues with broken bicycle parts, I was still able to hitchhike with my bike. Many people who see you hitching with your bicycle on the side of the road will feel more compelled to give you a ride since you will strike immediately as a tourist in need of help. In my experience, no matter where you are in the world, some people are always willing to help!
7. You will have a more intense traveling experience in a shorter time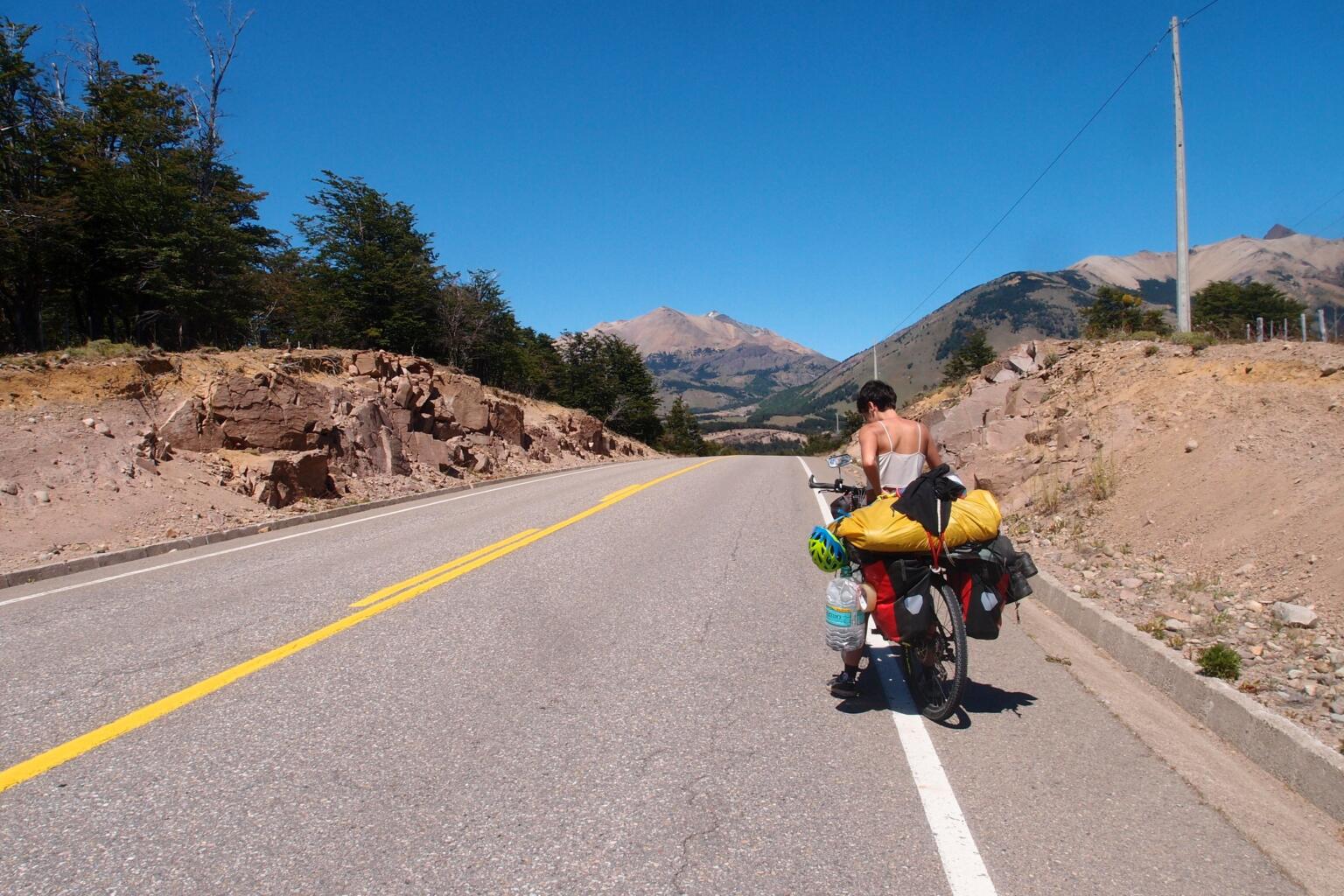 When you choose to bike pack you will sacrifice the speed of engines and will trade it for a whole new type of freedom.
Every day that you cycle you are going to see a new place. You will be spending the whole day roaming and traveling instead of waiting in a spot for hours for someone to lift you up to your next destination.
Personally, when I traveled in more confirmative ways I had the feeling of just being catapulted from one spot to another, just like a package. Instead, by cycle touring you will experience all the gradients of the scenery that the route has to offer.
Traveling by bicycle is great for people who have a limited time frame. Every day will be filled with ever-changing new signs, new encounters, new smells, new challenges, and new experiences.
Final thoughts on Bikepacking
Cycle touring uses minimal fossil fuels and is a pollution-free way to travel. If you have the chance and desire to travel by bicycle I would strongly advise you to give it a go!
When bikepacking, you will immerse yourself in local culture and folklore. You will be able to fully see the scenery unfold in all its details. By bike touring, you will have time to stop and meet locals, or just simply see all those places that are not usually considered by tourists.
Bikepacking will teach you many valuable lessons. Not only might it give you some existential insights but it will allow you to practice self-reliance. Indeed, you will have to plan and prepare what to eat, think of where and how to sleep in the wild, and plan your own journey.
On the contrary, if you will enjoy it, it will open you to a whole new experience and outlook that you might have never imagined possible before!
Don't fancy going all that way under your own steam? Well, there are options available in the form of the many electric bikes out there to choose from, check them out too.
Editor's note: You can read more by Chiara at her blog, Mystic Vagabond.
---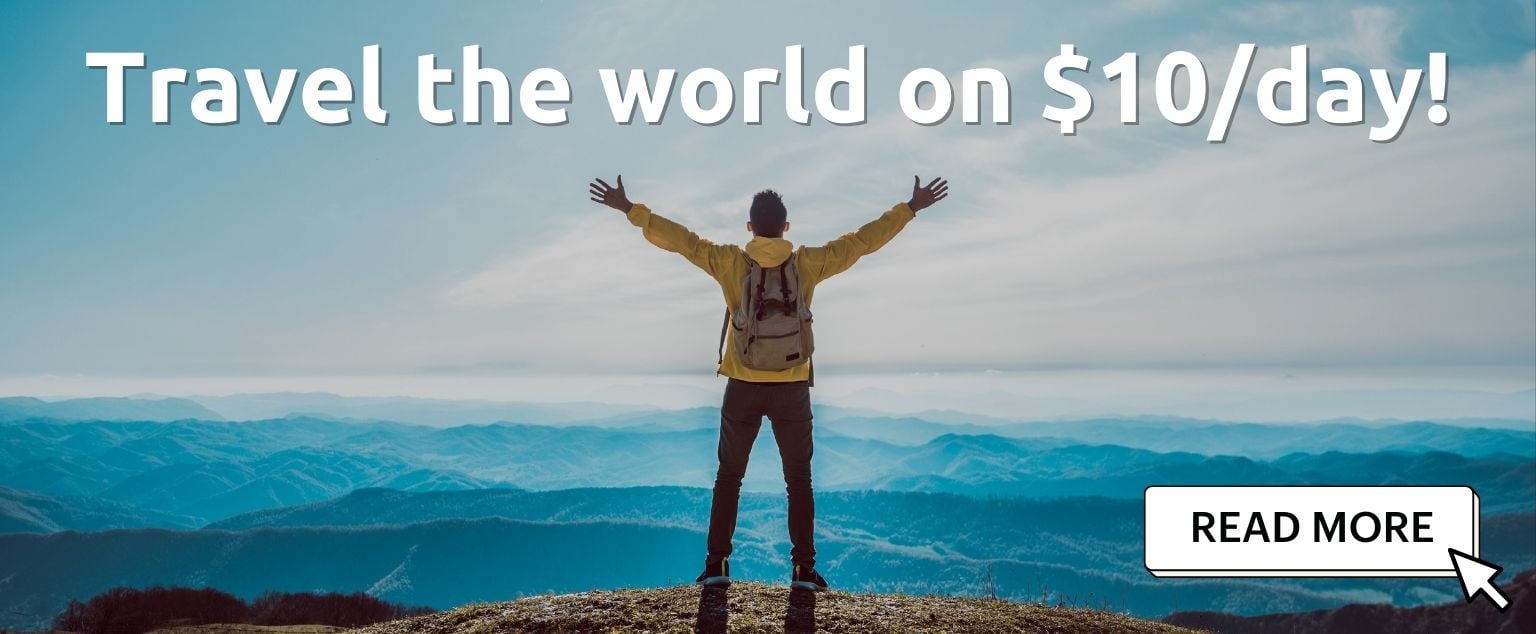 And for transparency's sake, please know that some of the links in our content are affiliate links. That means that if you book your accommodation, buy your gear, or sort your insurance through our link, we earn a small commission (at no extra cost to you). That said, we only link to the gear we trust and never recommend services we don't believe are up to scratch. Again, thank you!