Bikepacking has quickly turned into one of my favourite ways to travel. Having the freedom to explore the world at my own pace, the open road before me, sleeping under the stars and getting a much more intimate look at the places I visit.
It's certainly got its challenges, but once you overcome them, it's an incredible way to really soak in the world around you. Not only that, but you get to traverse some of the best roads and with the right equipment, cover some serious ground at the same time, all the while seeing so much more than you would in a car.
The best thing about bikepacking is that you can adapt your route and journey to be as wild, challenging and far reaching as you want it to be. You can choose to explore your own backyard in further detail, or take on a challenge to navigate across a foreign land thousands of miles from home. Whether you are bikepacking to save money or you just want to savour the journey not just the destination, you'll soon see why I've fallen in love with this style of travel.
In this detailed bikepacking guide we'll run through everything you need to know before heading off on your own adventure … and we do it from personal experience too, passing on those important lessons learnt in the saddle on to you so you don't have to make those mistakes!
Bikepacking 101: Before We Even Start…
I'll be honest. Backpacking trips (even to the far side of the world) can usually be thrown together with minimal preparation. You book a ticket, grab a visa, pack your backpack and can effectively improvise the rest with few exceptions. This is however NOT the case with bikepacking.
Bikepacking trips really do take a bit more planning in order to be executed successfully. For example, if you are maybe a bit out of practice and haven't ridden for a while then you are going to need to take a few day rides to fully assess your fitness – you need to know how fit you are and how many miles you handle each day in order to realistically map out your route. Trust me, I've made this mistake!
Other than that there may be gear you need to buy, things you need to investigate, and tickets that need to be booked in advance. It is all going to take time and reflection and cannot be rushed.
Therefore, if you are planning your first bikepacking trip, then please give yourself at least 4 – 6 weeks to prepare and plan including looking at the practicalities of travelling with a bicycle.
Winter is coming… WARM UP!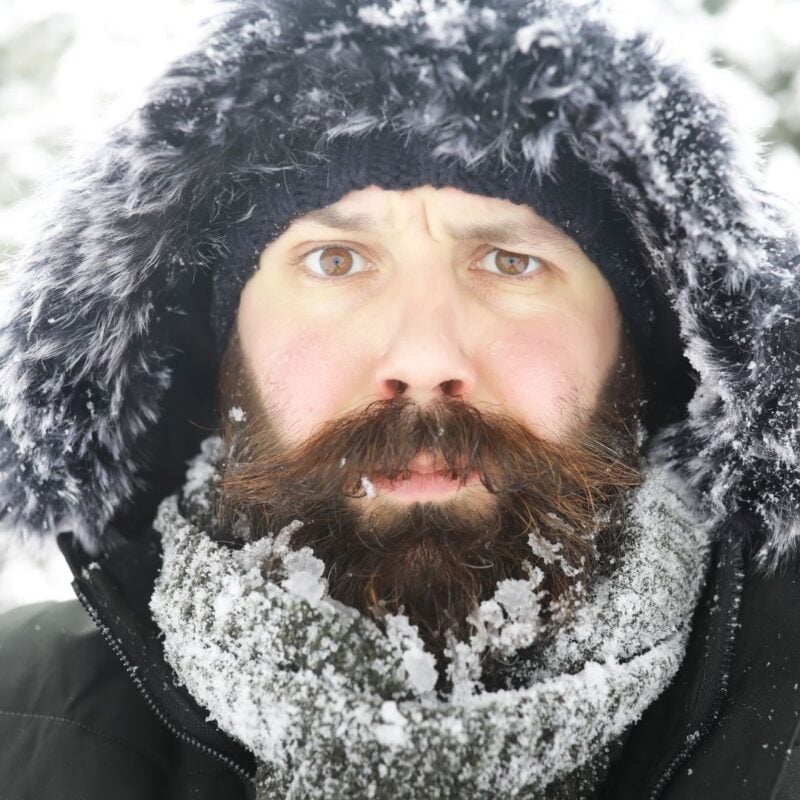 Get up to 50% OFF when shopping gear for the winter on REI.
Warm up for the holidays and SAVE on outdoor gifts all the way through Dec 18!
View on REI
Choosing A Bikepacking Bike
In all honesty, you don't need all that much to get started with bikepacking but one thing you absolutely do need is a bike. When you set out bikepacking your bike will pretty much be your home for the duration of the trip. You will spend hours each day sweating atop of it and it will carry your food & shelter. As such, having the right bike is important.
Usually, we simply advise people that the best bikepacking bike is the bike you already have. Afterall, you presumably feel happy and comfortable riding it right? As such the good news is that many of you out there, do not need to to buy a bike specifically to go bike packing.
But there are some exceptions and I was one of them. Personally, I spent years commuting and pleasure riding around my hometown on a cheap Carrera hybrid bike that I picked up 2nd hand for $50. However, I did not trust it for a bikepacking trip as I had become a bit prone to breaking down and I was spending more and more time fixing bits and pieces.
Other people I know LOVE their Road Bikes for daily use, but find that the lighter frames are not ideal for carrying packed bags. At the other end of the spectrum, some of my mountain biking friends regretted taking a heavy framed bike with them on a trip that was mostly spent riding on roads!! Oh the infernal choices!!!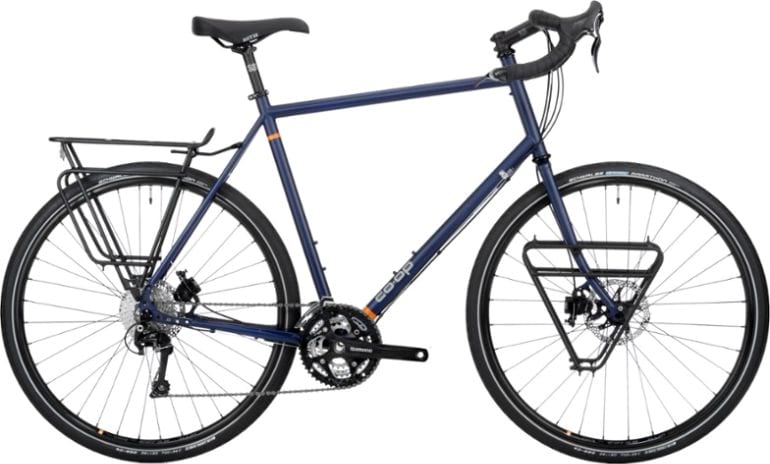 So, when deciding what bike to use for your bikepacking trip you need to make sure that whatever bike you use;
Can be trusted not to break down too often, and not to break irreparably.
Is suitable for the terrain you will be riding on.
Is not too heavy to spend a long time riding, but at the same time…
Is strong enough to support all of your bags.
If your current bike does not meet the above criteria, then perhaps it is time to consider spending a few bucks and buying another one. We have written a whole bikepacking buying guide, but if you are in a hurry then we recommended the Co-op Cycles AD1 as the best value bikepacking bike – you can check it out by hitting the button below;
Once you have a bike, it is time to start really planning your route.
Planning a Route/Choosing Where To Go
Ok so we could have put this section first on the grounds that the where you will go does kind of impact the what kind of bike you should be riding.
You probably have some idea of where you want to go bikepacking. Many people simply pick a certain destination and then set off from home riding towards it whereas others intentionally set out to explore a particular region by bike. Personally, I prefer to have a more concrete plan when I go bikepacking as opposed to a casual backpacking trip around Southeast Asia.
To develop an idea into an actual route, you need to hit the maps. Either get a physical map, download a map app like Maps.Me or simply get your Google on.
Things to look out for are the kind of roads you will be riding on. For example, riding on Freeways is outright illegal in many places and simply very foolish in others. Likewise, spending endless days cycling on busy main-roads whilst swallowing exhaust fumes is just NOT fun and as such these roads should be avoided as much as possible. Ultimately, when planning a route we like to identify as many backroads or sideroads as we can find as this is where the joy of cycling can be best experienced.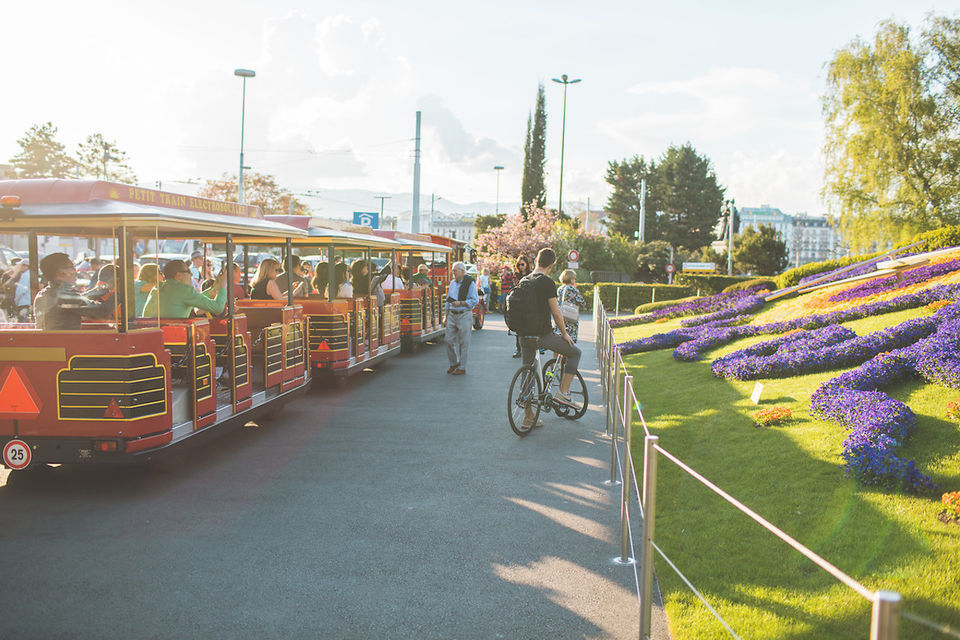 A major consideration to iron out early on is where you are going to sleep. Are you looking to use hostels or will you be camping? If the latter, will you be wild camping or will you be using proper campsites? All of this directly informs how your route develops as you will need to to ensure that you hit certain rest points by nightfall (speaking of nightfall, make sure to consider how much daylight you will get each day too!). You need to be pretty confident in your time/distance calculations if you intend to book any hostels or campsites in advance.
Note that a lot of Couchsurfers are very welcoming to bikepackers. Alternatively, the website Warmshowers.org matches up bikepackers with prospective hosts whom share their love of cycle touring.
You also need to ask yourself if you are going to strictly stick to your route, or if you will allow a few "side quests" here and there along the way – of course, this may ultimately depend on how much time and provisions you have.
Finally, whenever you plan a bikepacking trip you need to remember that things can and will change. You may suffer a long breakdown which means you don't hit a certain destination on time or you may even find a whole stretch of road closed forcing you to recalibrate your journey. As such whenever you plan a bikepacking trip do try to leave as much flexibility as possible.
Packing and Preparation
When you are packing for a bikepacking trip, remember that you will have to carry and peddle each and every last item you pack. Therefore, pack carefully and lightly. Only bring things that you absolutely need, look for lightweight items and as much as possible, multi functional items.
Trust me, you don't want to overpack … I've lived to regret many spontaneous but ultimately useless items strapped to my bag once the gradient got steep!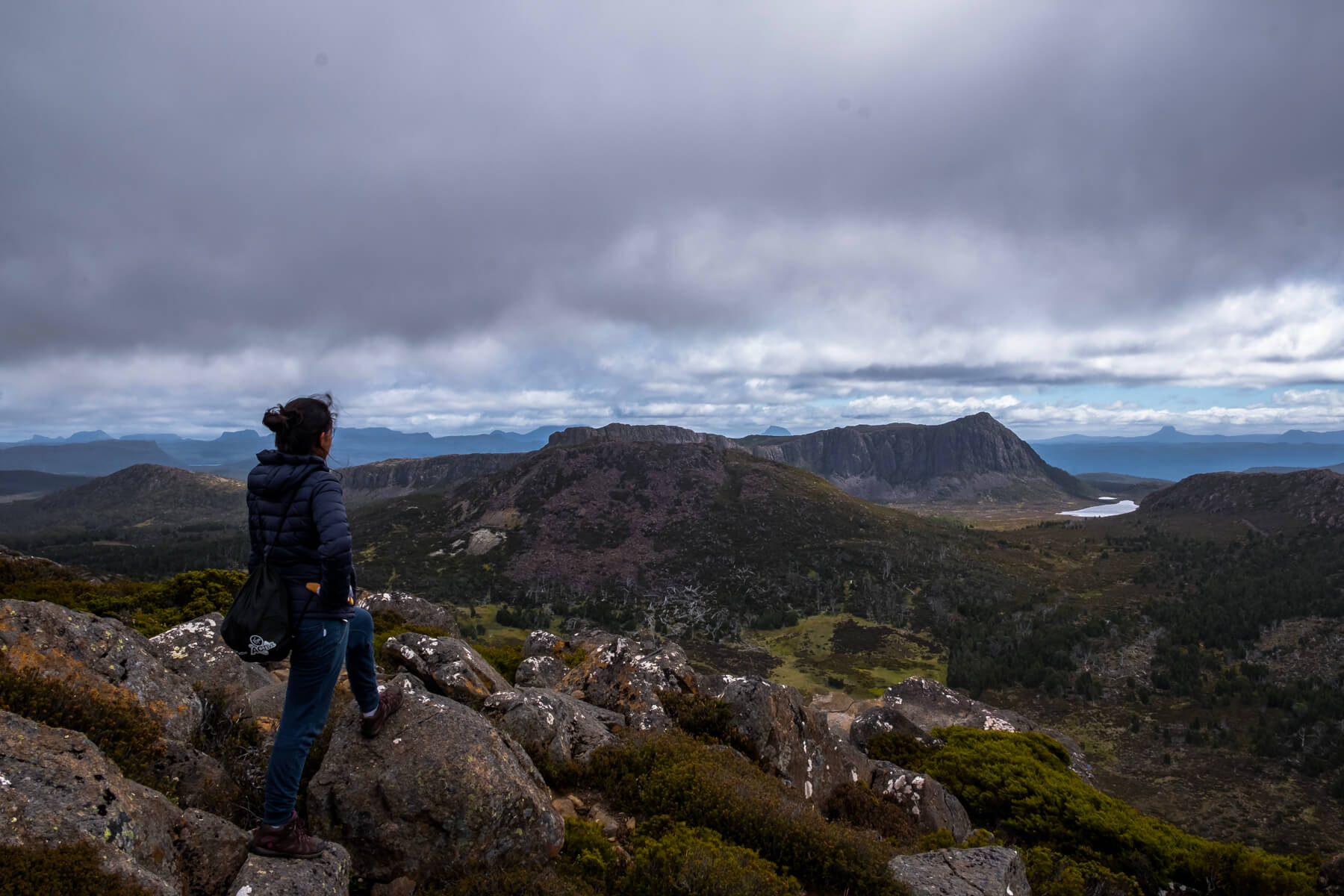 Bags and Packs
Whereas traditional backpacking entails packing a huge 60 litre swollen backpack and carrying it on your back, this really does not fly when bikepacking. Instead, bikepackers use cleverly and specifically designed bike bags to attach, carry and transport their gear.
There are a few specific kinds of bikepacking bags that sensible bikepackers should own;
When you are cycling, you do not want to be wearing a cumbersome bag on your back as it will feel heavy and distort your balance. As such we recommend keeping backpacks to a size/storage limit of between 22 – 25 litres.
The back is usually used for storing clothes and other light items. You may wish to add a side water bottle too.
If you are not sure what kind of backpack is good for bikepacking then go for a light but durable waterproof one like the Osprey Talon 22L.
The seat packs a key piece of equipment in bikepacking and in fact, if you only bring one bag then make it this one. The seat bag offers a very convenient place to put, light but items, like a sleeping bag. Seat packs are very well streamlined and can even be used on technical trails.
When choosing a seat pack for bikepacking aim for a volume somewhere between 5 litres to 15 litres. It should also offer at least some level of water resistance (the more water proof the better).
Note that you need to take care in attaching your seat pack as they can sway a bit from side to side if not secured and packed properly.
The REI Co Op Junction Seat bag ticks all of the above boxes.
A stem pack is a little pouch that attaches and sits just behind your handlebar or TO the handlebar. They can act as a very convenient place to stash and access small items, like snacks, or sunglasses whilst riding.
A handlebar pack fits nicely and snuggly under the handlebars or forks. They make great places for keeping excess clothing or attaching cylindrical items such as tents.
Handlebar bikepacking bags come in two basic variations – one piece bags and two piece harness systems. Two piece systems are bigger and can fit larger items.
Whenever you attach a handlebar bag, be very mindful of the space between the front tire and the bottom of the pack to avoid the tyre rubbing against the bag. Oh and if you own a bike with drop bars note that space can be limited unless you specifically buy a handlebar bike bag.
That being said, I do love a good handlebar bag, especially for grabbing things on the go. Some even have pockets you can open whilst riding, so you can throw inside your phone or a few energy gels.
Frame packs attach to the bike's frame. (the triangle formed by the top tube, seat tube and down tube of your bike) Frame packs are excellent for storing heavy items because of the low centre of gravity. As such they are one of the most valuable packs on your bike.
When choosing a frame pack you need to think about the following;
Fit: Ensure that your frame pack fits your bike well. Some bikes have 'made to fit' frame packs that you can buy. A pack that fits well wil sitl nice and snug with minimal movement while you're pedalling.
Size/volume: Some frame packs occupy the entire triangle, whereas others are manufactured smaller and only partially fill it. The larger packs can obviously hold more stuff but they can interfere with rear suspension.
A waistpack is a pack that sits around your waist! You may neither need nor want one and I know plenty of bikepackers who don't. Personally, we love them for sheer convenience and like to keep a pen knife, a few snacks and other personal artefacts in there.
They can however feel a bit sweaty during summer rides. Our favourite pick is this delightful wastepack from Patagonia which you can see on REI below;
Essential Bikepacking Gear
In our experience, this is the essential bikepacking gear that you would be highly remiss to leave home without.
Bike gear: You're gonna need your bike, helmet, packs and lights. Duh.
Water: Water is heavy so we suggest bringing a water bottle that has a purifying filter which you can refill from any water source like the Grayl GeoPress. Otherwise feel free to try and ride with a 50L water cylinder on your back…
Clothing: Bring odour resilient, easy wash, quick dry gear to cycle in (ie Lycra) and then a few civvy clothes for wearing when you hit town or camp. Also pick up some odour resistant, quick dry under-wear too and make sure you keep it clean to reduce infection risk.
Bike repair tools: We recommended spare tubes, a patch kit, pump, tire levers and some kind of multi-tool like a trusty old leatherman.
Toiletries: Don't overdo it here but bring soap, shampoo, toothpaste and a brush and for the love of Nan please pack some deodorant! Sunscreen and lip balm may also come in very handy…
Navigation: Most cyclists use their phones to navigate. Just bear in mind you may lose connectivity and run out of battery at slime point so a GPS or at least a compass may be handy.
Non-Essential Bikepacking Gear?
Beyond this, everything else falls into the "maybe" category. For example, if you are planning on camping during your bikepacking odyssey then you will need your camping gear.
If it's summer and you trust the weather, then maybe try sleeping in a bivvy bag. Alternatively you will need a tent and a sleeping bag. We have tried, tested and can recommend plenty of good bikepacking tents.
Then there is the question of camp cooking gear such as a stove, gas and utensils. If you are bringing all this then just be mindful of the cumulative weight so only pack it if you absolutely have to (ie, you are headed out into the real wilds).
Bikepacking Trip – Things To Consider
The below are some essential considerations that you need to take into account before taking your backpacking trip.
Repairs
There is a real likelihood that your bike will break down at some point. It could be something simple like the chain coming loose or something a bit more challenging like a punctured tyre. In the worst case scenario your frame could even evaporate into a fine vapour but thankfully that particular eventuality is less likely.
But you do need to make sure that you know how to handle all basic repairs yourself and that you have the right kit to do it. Basic repairs include resetting the chain, mending punctured tyres, changing tyres, taking the wheels off and adjusting the steering.
It may be worth practising basic repairs a few times before you start your trip – there are plenty of YouTube tutorials out there or you may even want to sign up to a cycle maintenance course in your locality. You don't need masses of complicated equipment to handle these but should pack a puncture repair kit, a wrench, a spanner and a few screwdrivers – or just pick up a Leatherman multi-tool.
Public Transport & Flights
You can't always cycle everywhere and at some point in your trip you may have to rely on other modes of transportation to get you and your bike around. For example if you live in the UK and want to backpack around Spain then you will need to take your bike onto the flight with you. It is crucial to arrange this in advance and make sure you pay any necessary baggage fees when booking your flight. You may also have to remove the wheels and basically pack your bike down as much as possible before they let you check it in, so once again, it pays to practise assembling and disassembling it at home before you leave.
Similarly, there may be a point in your trip when you need to take a train or bus – usually you can take your bike onto trains and buses without incurring any extra costs but it can sometimes be a challenge finding a space to securely store it.
Fitness & Terrain & Weather
Bikepacking can be seriously tiring and so you need to ensure that you have the base fitness level to hack it. In the weeks or months proceeding your trip you need to test yourself in order to honestly and realistically assess how many miles/kilometres you can ride each day and then try to guess how many you can handle in a week – riding long distances day in day out can eventually wear even the fittest amongst us down.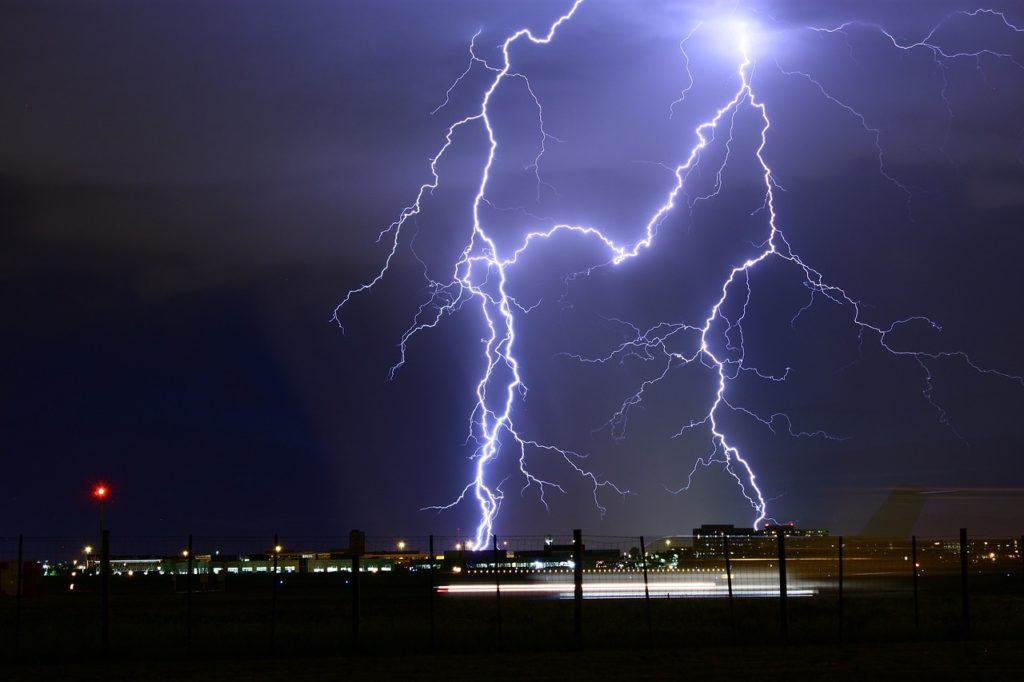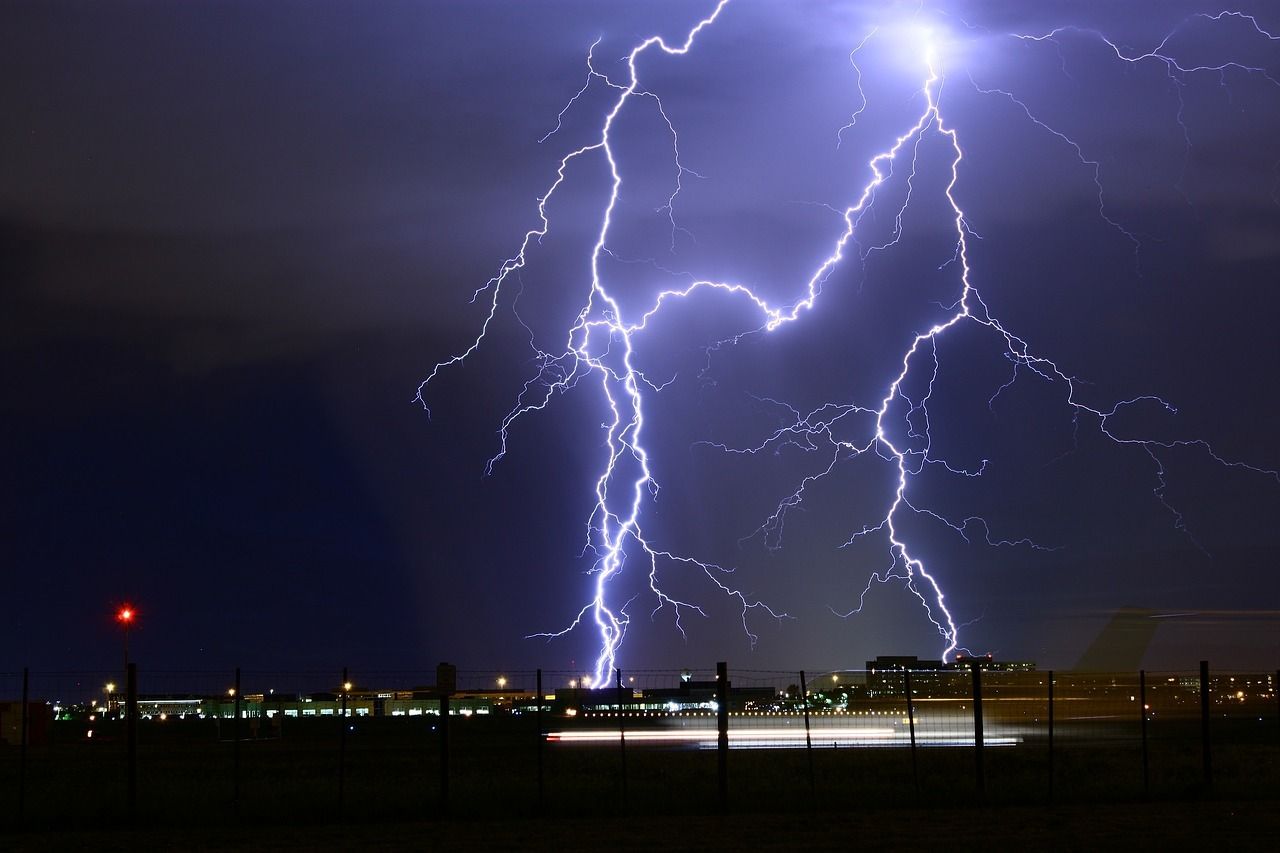 You also need to factor in the terrain over which you will be riding. Whilst you might well be fit enough to comfortably handle 50km a day on flat, good quality roads, it will be a different situation if there are inclines or worn down roads that take extra effort. Whilst you obtain altitude maps that will inform you about elevation and inclines, you can never really fully prepare for this so if you are riding an unknown route it generally pays to set yourself achievable daily targets.
Ten Top Tips For Beginner Bikepackers
Before you set out on your epic bikepacking trip, then be sure to look over these top ten tip tips for beginning bikepackers.
1. Do a Test Run
What we mean here is simply go out for the day with your bike loaded up and see how it feels. It could be a simple 10km but it will give you a bit of an idea of how it feels to ride fully loaded up.
2. Start Small
If you are contemplating your first ever bikepacking trip, or your first in a while, then start small.
This could mean taking a single overnight trip from your home to a nearby destination and then taking public transport back. This will give you a taste of riding long distances, carrying your gear, setting up camp and the experience of throwing your bike onto a train or a bus at the end.
3. Prepare Both Physically & Mentally!
Bikepacking can be tough. In the months leading up to your trip, work on your fitness and go out for as many rides as you can. Lay off the booze and fatty foods for a bit and turn yourself into a lean, green cycling machine.
In terms of mental prep, just make sure you adequately plan everything and are ready for the unexpected challenges that will invariably crop up.
4. Service Your Bike
In the days before your trip get your bike fully serviced (or do it yourself if you feel confident enough). This means checking the types, oiling the chain, tightening up the breaks and more.
After having the bike service, take it for a spin to work out any chinks and wear the service in.
5. Cut Your Daily Mileage 20%
If you can normally ride 50 miles per day, then aim to do no more than 40 on your bikepacking trip. This is because your bags and gear will slow you down but also because riding 'to the max' day after day can wear us out.
So remember the 20% when planning how far you intend to go each day and where you intend to rest each night.
6. Plan a Pitstop
If you are heading out on a multi day trip of 4 or more days then at some point you may need a full pit stop. By this we mean a chance to fully restock on supplies, properly launder your clothes, look your bike over and simply take some rest.
It might be worth making every 4th or 5th day a full 'rest' day where you do all of the above. It pays to choose your pitstops wisely as you will want to be near a town or city if you end up needing to change your tires or something.
7. Spread The Load Properly
Make sure to spread your belongings across the bike bags. Don't simply put everything into your backpack or frame pack as this will disrupt your balance and centre of gravity. As much as possible spread your items.
8. Pack Lightly
We kind of covered this above in the packing section but we really must reiterate this point. Pack only what you absolutely need. Of course this does vary from trip to trip and first timers often "overpack" but as much as possible, try to travel in a spartan style.
9. Be Weather Ready
Again, we did touch upon this earlier on. Before you set off make sure you have some idea of what the weather is going to do. Weather is largely unpredictable in many parts of the world whilst being uncannily predictable in others.
The weather conditions will affect what you need to pack and how many miles you can do per day. Weather may also impact where you can stay for the night bit above all, weather really can make or break a trip so be ready.
10. Enjoy It!
Finally, whilst bikepacking can be tough and freight with challenges, it is so utterly rewarding. There are few feelings as good as having a beautiful scenic stretch of road to yourself and the freedom that bikepacking offers is unparalleled.
Bikepacking FAQs
Final Thoughts on Bikepacking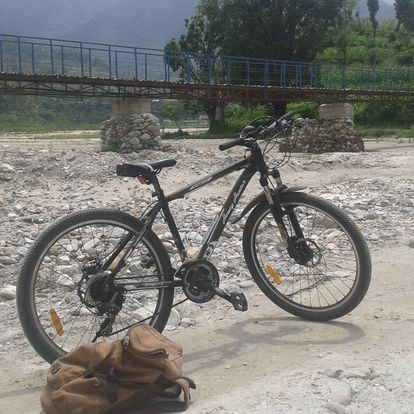 By now you should hopefully have enough info to get you started preparing and planning for your bikepacking adventure. Bikepacking is a truly unique and rewarding way to travel and we are sure you will have a total blast.
Did you like this bikepacking guide? If so let us know! Likewise, if you feel we have missed any useful insights or nuggets to bikepacking wisdom then let us know in the comments below.
---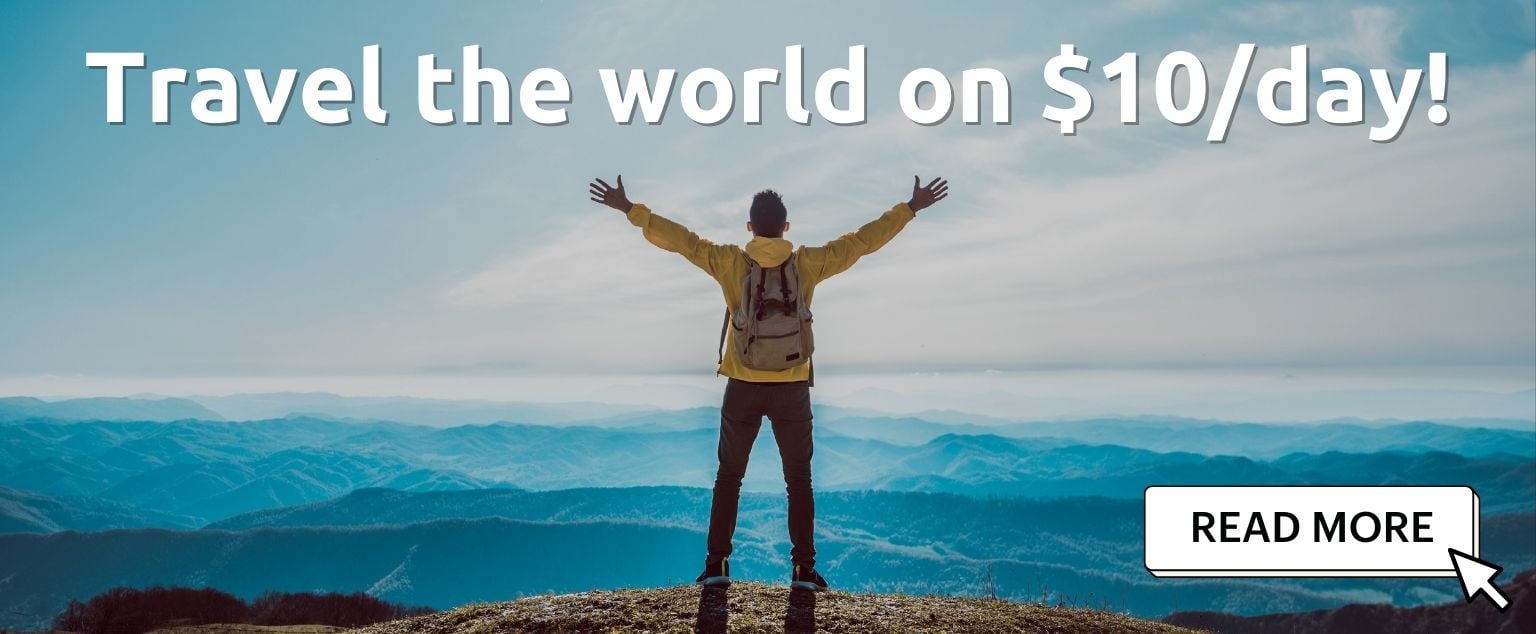 And for transparency's sake, please know that some of the links in our content are affiliate links. That means that if you book your accommodation, buy your gear, or sort your insurance through our link, we earn a small commission (at no extra cost to you). That said, we only link to the gear we trust and never recommend services we don't believe are up to scratch. Again, thank you!