Geneva, Switzerland is your ticket to all things hip Swiss urban life, the surrounding Alps mountains, picturesque lakeside villages, hot chocolate, cheesy potatoes, and well, all things Swiss.
As a major traveling hub of the country, any backpacker spending time in Switzerland with undoubtedly pass through Geneva.
I wrote this no-stress guide to the best hostels in Geneva for 2020 to address the two major issues facing budget travelers:
First off, Geneva and Switzerland are notoriously expensive and most accommodation options confirm that stereotype.
Second is that in Geneva hostel choices are seriously lacking. I wrote this guide to put backpackers in the know so that you can book the best possible option for yourself in advance to avoid getting stuck with a pricey alternative.
This hostel and budget hotel guide will teach you everything you need to know about the limited Geneva hostel scene so that you can have a successful (budget) backpacking experience in this fun Swiss city!
Book your hostel with confidence knowing you are conquering one of the most expensive cities in the world for backpackers…
Let's get right to it…
Editor's Note: Be sure to check out our Switzerland Travel Guide, which includes helpful information to visiting on a budget!
Quick Answer: The Best Hostels in Geneva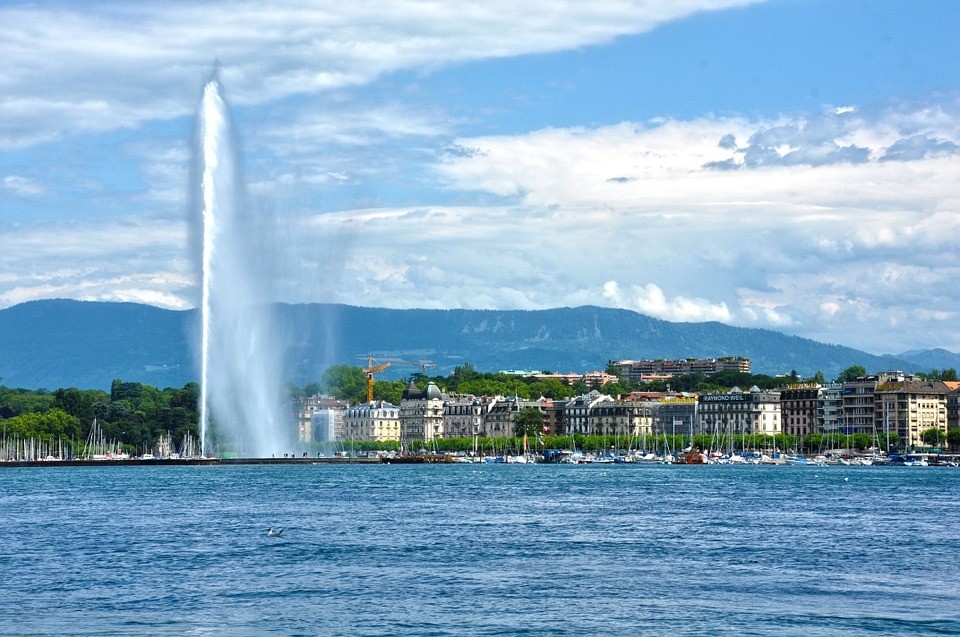 The 10 Best Hostels in Geneva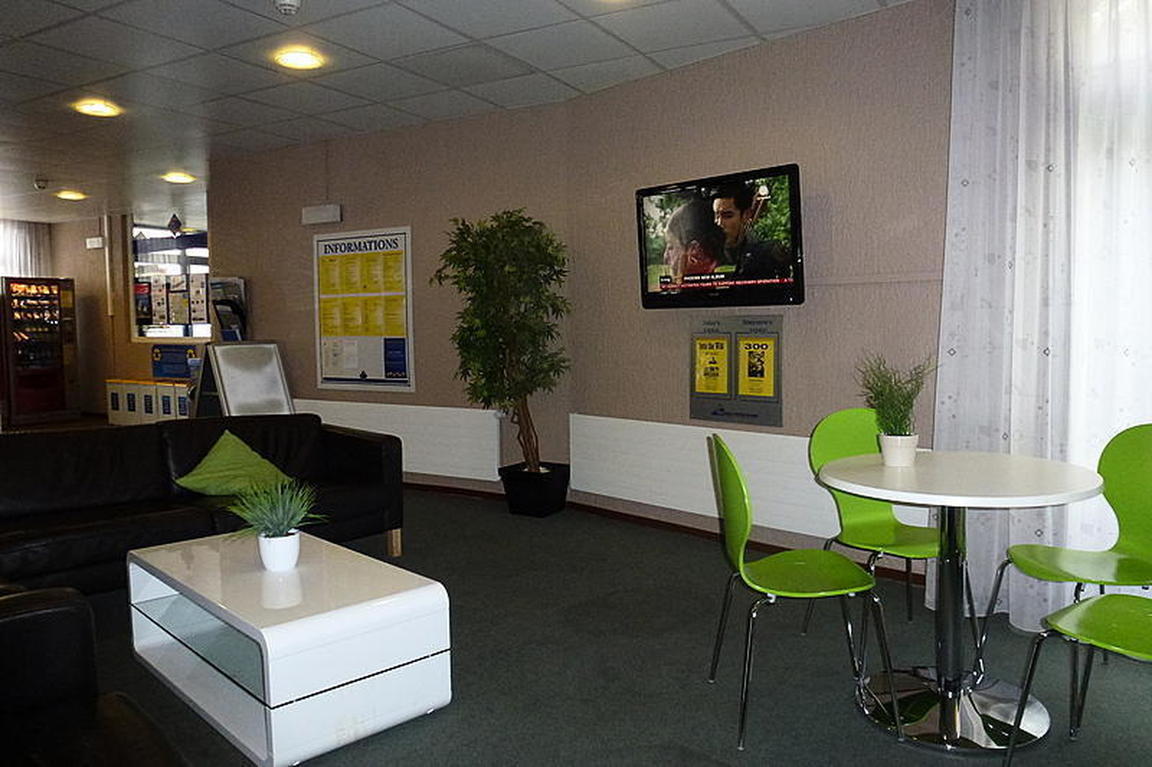 $$$
No Curfew
Self Catering Facilities
Cafe
One of the biggest draws about the overall best hostel in Geneva is actually the fact that guests staying here get a FREE transport travel card for breezing around Geneva. Now that is pretty sick, we have to say. You don't often see that #rare. And on top of that, it's in a great spot, which is also only 8-minutes from the main train station, which definitely helps make it the best hostel in Geneva 2020. Nice and quiet cozy hostel in general – the only downside is the price, which is a tad more expensive than the other hostels, but it's all about WHERE it is, right? Oh, and the staff give some killer restaurant recommendations, too.
Best Cheap Hostel in Geneva – Geneva Hostel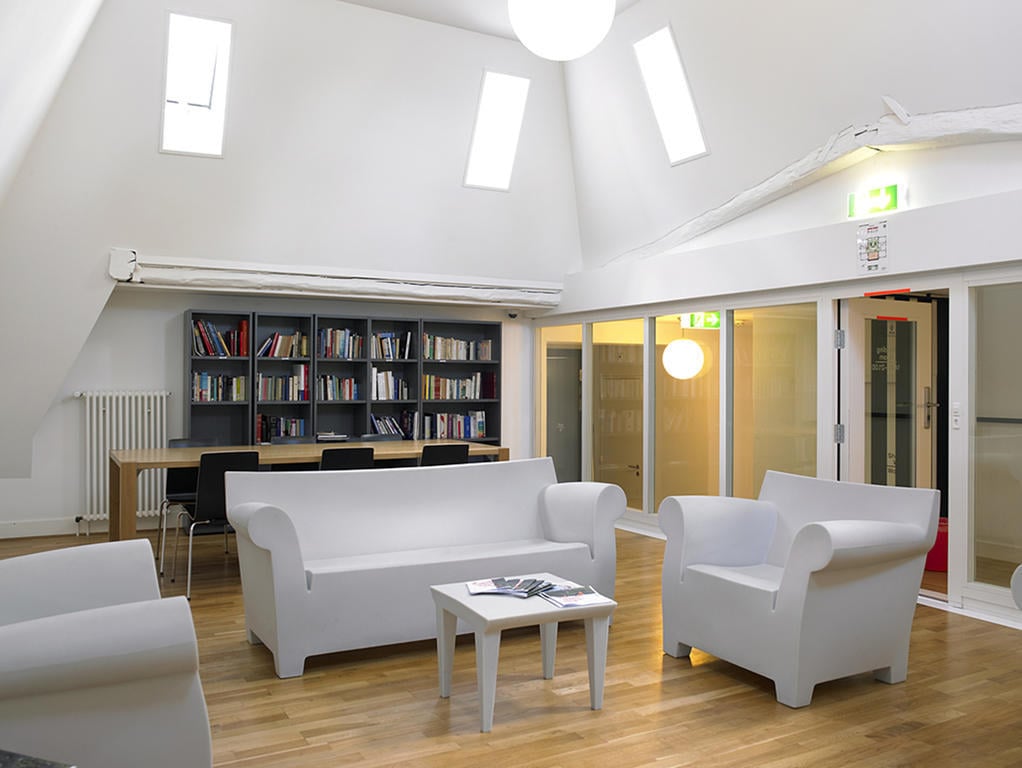 $
Free Breakfast
Cafe & Restaurant
Common Room
This is a great, great option for a budget hostel in Geneva. Why? Well, whenever we see the words 'free breakfast' our stomachs do a little dance. We love a free breakfast – especially when it's good as well. Also, it's good for the budget since it's one meal you won't have to worry about. Other than that, this is the best cheap hostel in Geneva since it's not only one of (if not THE) cheapest options for a Geneva backpackers hostel. Or just one of the cheapest options full-stop. The hostel is modern, features male- and female-only dorms, is in a great location and, well- what more do you need to know?
Best Hostel with a Private Room in Geneva – Nyon Hostel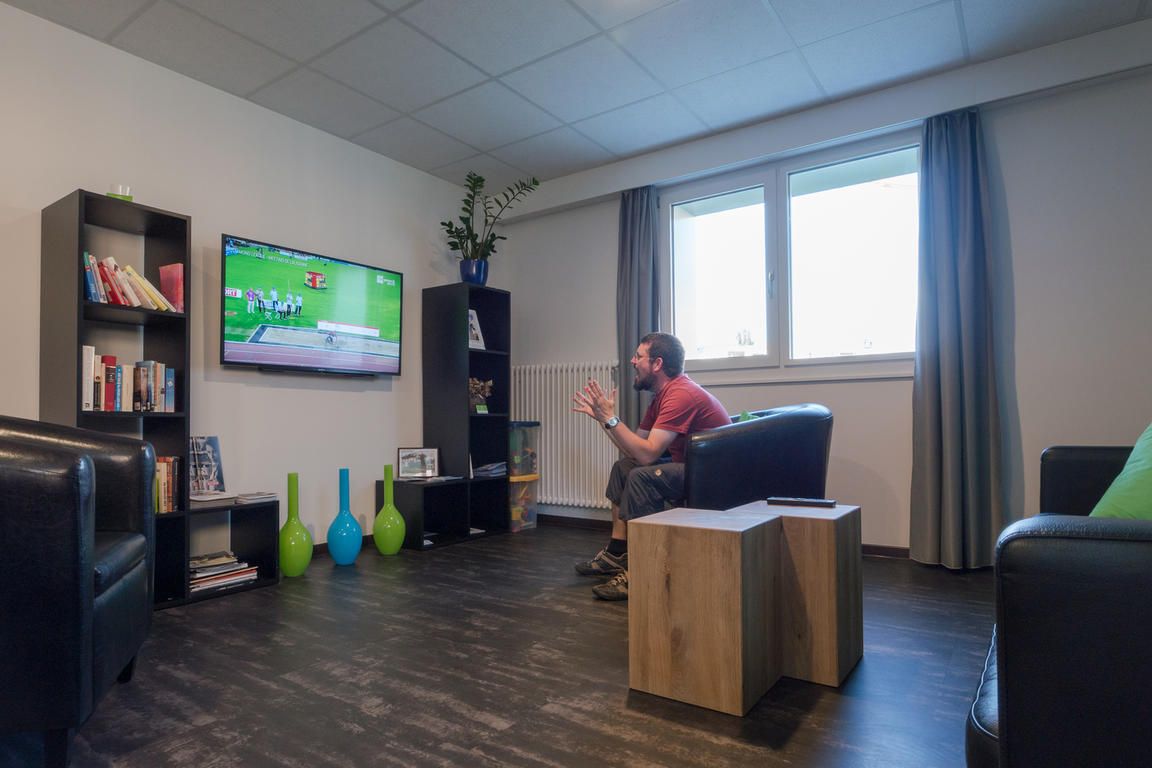 $$
Free Breakfast
Common Room
Bar & Cafe
So, this is a top hostel in Geneva, right? But it's not exactly located in the town itself. In fact, it's in a different town. But it comes as a highly recommended hostel in Geneva – it's easy to travel to Geneva by train from here, and you'll feel better off for it. That's because Nyon Hostel is super nice. It's like a little slice of ultra-clean modern luxury, from the dorms to their private rooms – hence their position as the best hostel with a private room in Geneva. The staff are also super friendly, and the area of Nyon itself is quiet and chilled. If you like the sound of long walks in nature away from hustle and bustle and all that, here's where to go.
Things DO go missing sometimes…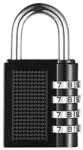 Psst! Heading to a hostel? Don't forget to pack a padlock! It's well worth having one so you can secure your locker and protect your stuff!
More Best Hostels in Geneva
Hostel hatred? Backpacking blues? Travelling tantrum? There are also a load of hotels in Geneva that will help you escape from the world of dorms, shared bathrooms, and acoustic guitars lurking ominously in common rooms (if that's you: sorry). Here are some of the best hotels in Geneva…
Want to stay in the party district or maybe somewhere more laidback? Decide on where to stay in Geneva before booking your hostel.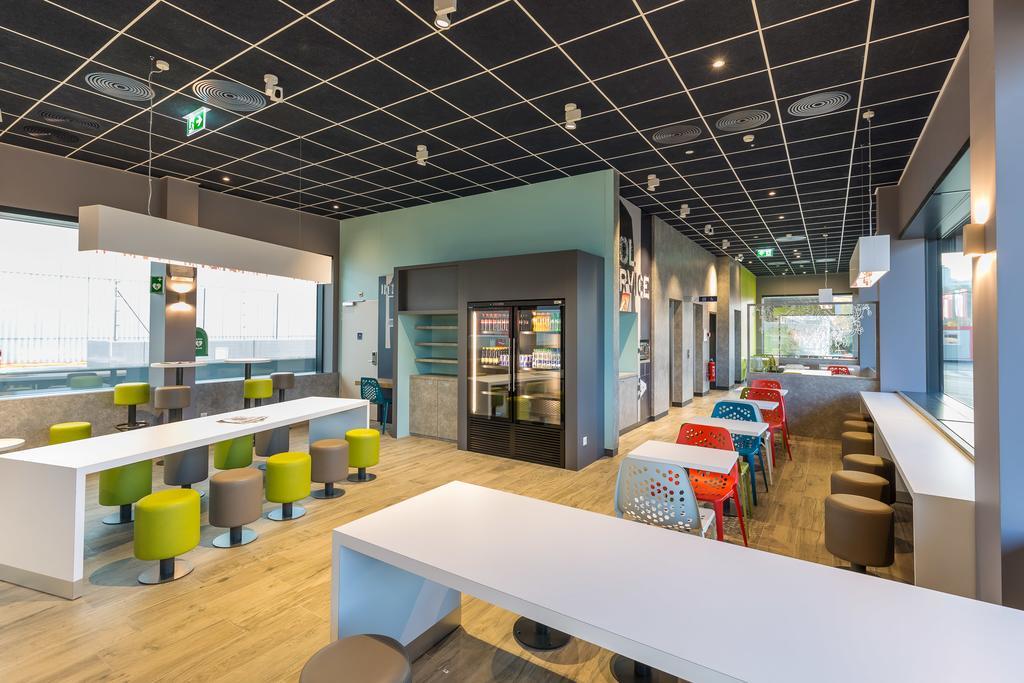 $
Location Location Location
Private Bathroom
Air Conditioning
The rooms at the not very catchily named Hotel ibis budget Genève Palexpo Aéroport (wow) are what we'd call cosy, but the rooms in this obviously budget hotel in Geneva are nevertheless modern with the nice minimalist decor. The location, well, it depends what you're after: being near the airport is convenient (it's actually within walking distance), but that means you're not IN the centre of Geneva. That said, it's not too far into central Geneva, a couple of miles, which is easily traversed via train. We reckon this one's great for couples on a budget, but for that location, well, it's probably the best budget hotel close to the airport in Geneva.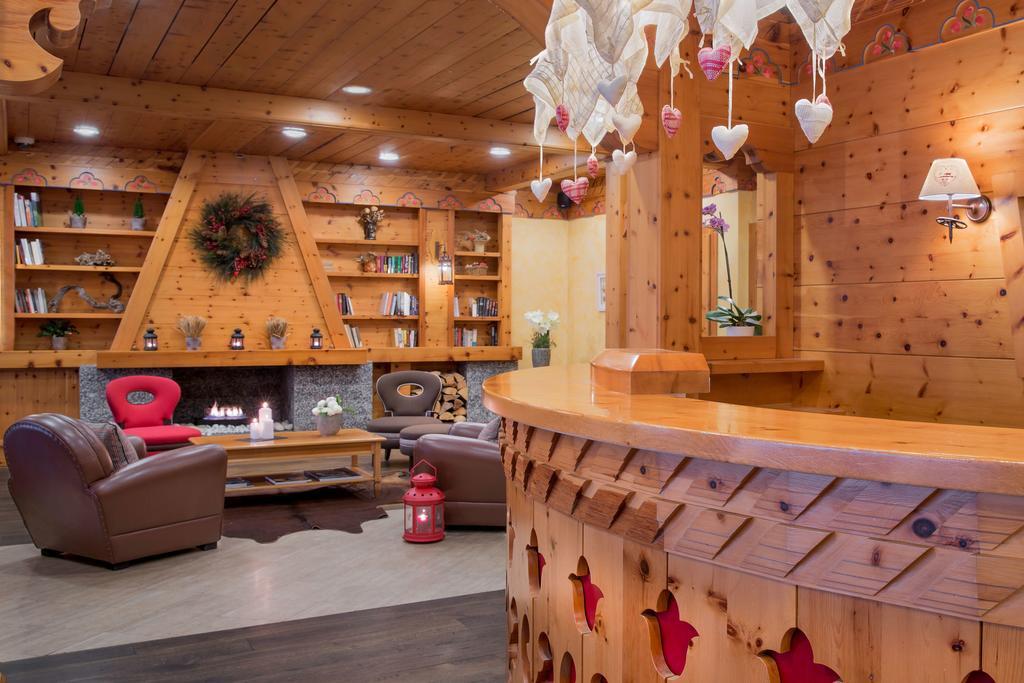 $$
Restaurant
Beach Nearby
Beautiful Building
Being in the heart of Geneva for at a very, very nice mid-range hotel is a great shout. It's like staying in a rustic mountain-style Swiss chalet – naturally it's a lot of pine (maybe it's another kind of wood, but we're not wood experts, ok?) and homely touches – like flowers in your room and floral carpets and stuff – that make this a really cool place to stay in Geneva. What's more is that Edelweiss Manotel is actually situated pretty near one of the beaches of Lake Geneva, making this a prime spot for summer fun. In fac,t the location is spot-on in general, we'd say. The on-site restaurant is also V tasty.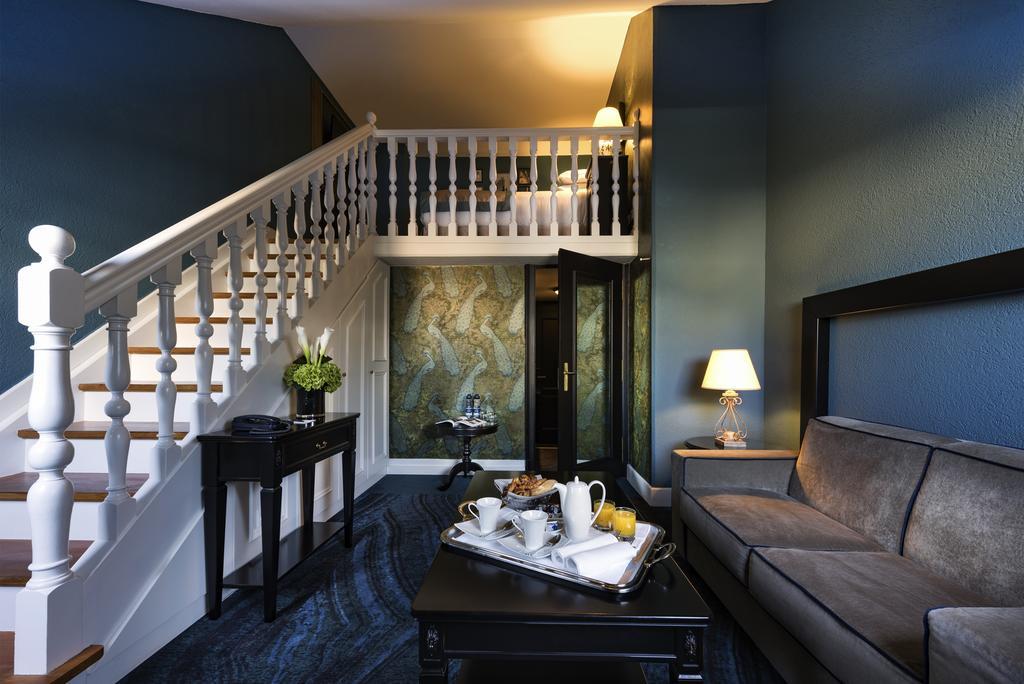 $$$
Beautiful Building
Restaurant & Bar
Outdoor Terrace
Hotel Rotary Geneva MGallery by Sofitel (when a hotel chain is more upmarket it's always 'by XXXX' isn't it?) – this hotel is pretty much the best splurge hotel in Geneva. Unless you opt for the Four Seasons, which is just another level and we're not even gonna talk about how much THAT place is. But as far as a splurge goes, well, this is an affordable splurge – a contradiction, sorta, but it is. The building is beautiful and the location is prime – we're talking if you like exploring the Old Towns of the world, you'll love this place. It also features fine-dining Mediterranean-style on-site, plus an elegant bar so you can get your cocktail on.
$$
Sauna
Restaurant
Room Service
What would you say to a boutique-style airport hotel that's got a cute little garden outdoor terrace and a sauna among its plus points? We'd say, alright, sounds good. And it is good: the rooms are modern if a little small, and the lobby and breakfast rooms are all polished stone and luxury. For a mid-range sorta price, which is nice; then again, this is quite far from a budget hostel in Geneva. As for location, there's a free shuttle bus to the airport (10 mins) and you can get into Geneva itself thanks to a bus stop that's only a 5 min walk away. Free breakfast AND dinner for a lil' extra $.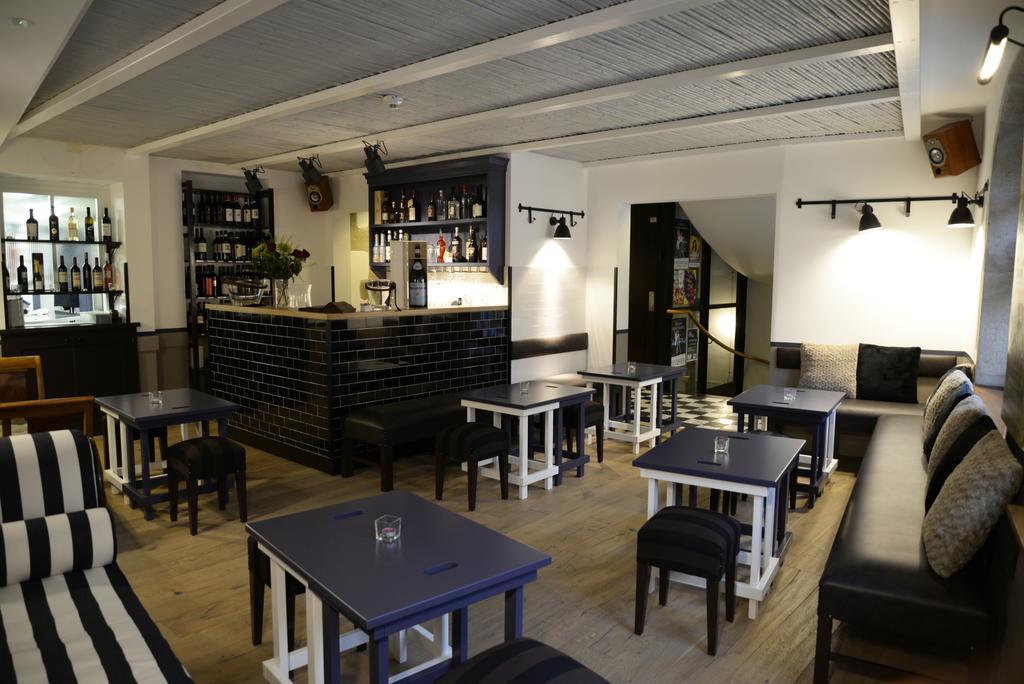 $$
Free Breakfast
TV in Room
Self Catering Facilities
The nice thing about Auberge Communal de Carouge is that it isn't exactly a hotel in Geneva; it's more like a bed-and-breakfast. We guess that's what they mean by 'Auberge'. As such there's a warm, homely feel at this recommended hotel in Geneva – the friendly vibe here would really suit solo travellers, too. Whilst possibly closer to a hostel than a hotel, it's also completely… not a hostel. The decor is modern, tasteful and boutique-like, with hardwood floors and classic/modern furnishings, and there's a bistro downstairs with a bar. And you can tram into Geneva and its happening nightlife in 15 mins via the tram stop that's literally right outside.
$
Free Breakfast
TV in Room
City Views
On the cheaper side of mid-range, but still not exactly what we'd call budget, Carmen Hotel is in Geneva's Plainpalais district, a decent place to be with historic hotspots within walking distance. The hotel itself is super clean, if a little basic… well, not necessarily basic, just a bit dated maybe. That's fine though. For the price, which is quite a bargain compared to many hotels in Geneva, you can't really argue. Whilst it's not free, the continental breakfast features very good coffee. And if you're missing a Geneva backpackers hostel that much, some of the bathrooms here are shared for that sharing-and-caring-hostel feel.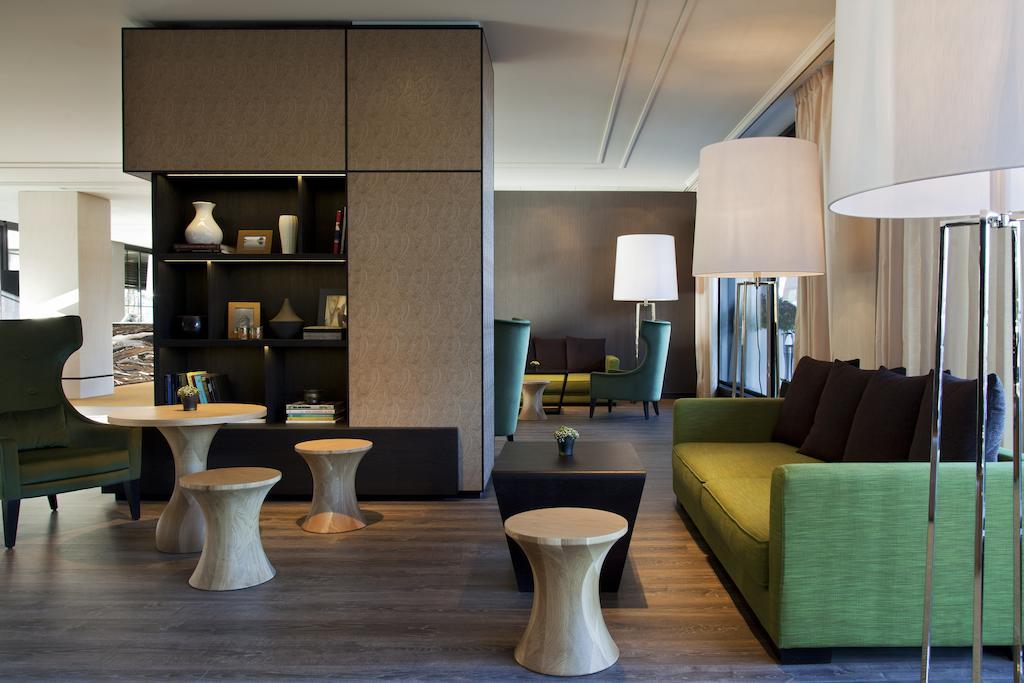 $$
Free Public Transport Card
Common Room
Rooftop Terrace
The whole free public transport card thing is a great move when you actually need a bus to get into town to see some of Geneva's top attractions. We applaud that. Wish more places would do that! But anyway – this hotel also offers a free shuttle bus to the airport, making it great if you're flying to Geneva. There are two on-site restaurants, plus a bar as well. Some rooms are suites with balconies, but obviously this is more expensive. The base option at this hotel though is pretty mid-range, so for a budget hotel in Geneva, this is also a good bet. And as a little bonus, the WiFi is consistently excellent – if you'll be laptopping it here, that's good for you, eh?
The Best Travel Backpack?!
Pssssst! Not picked the perfect travel backpack yet? The Broke Backpacker team has tried out over thirty backpacks this year! Our favourite carry on backpack is the Nomatic Travel Bag.
Read our full review!
What to Pack for your Geneva Hostel
We don't often travel without these essentials.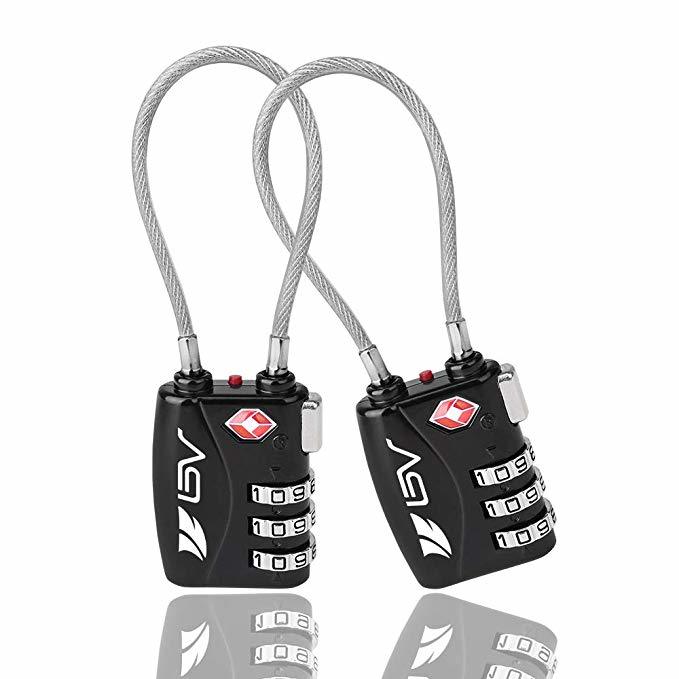 1. Padlock: Theft happens in hostels, so keep a padlock to clip on your locker. This padlock can also double to keep your pack shut while in-transit. No need for keys (which can easily be lost or stolen too), you just have to remember a three-digit number to unlock your travel essentials.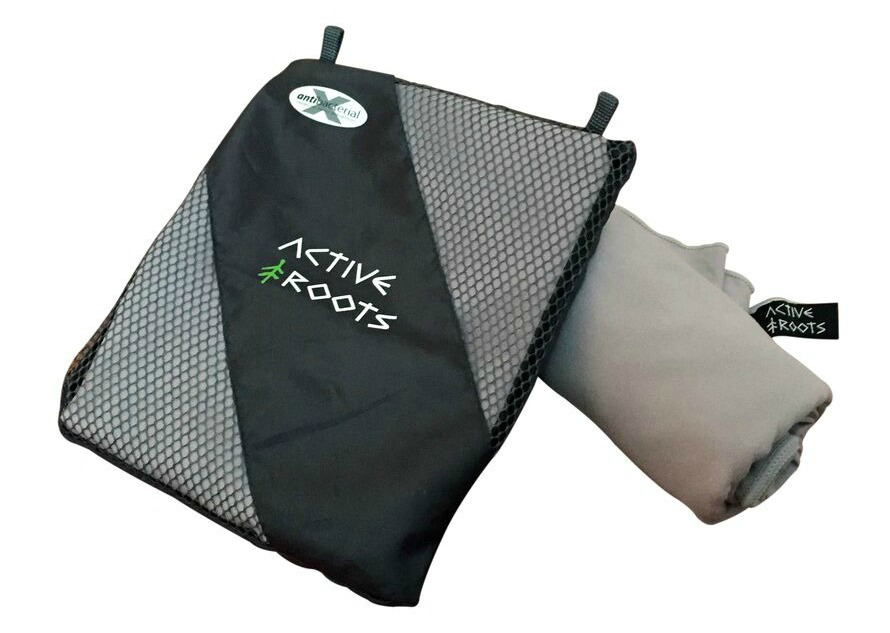 2. Active Roots Microfiber Towel: Having your own towel is a must when traveling since most hostels don't provide them. Plus as a backpacker, use of a towel will extend further than just showers, it's a minimalist yoga towel and a great beach blanket/towel combo! The Active Roots Microfiber Towel is really the best solution for backpacking.
3. Active Roots Toiletry Bag: The Active Roots Toiletry bag keeps all of your bathroom essential items organized instead of flowing around your backpack. Having everything handy and accessible in one water-resistant bag is a bathroom lifesaver. This toiletry bag also helps from being that embarrassed person walking back to the dorm room, in a towel, to grab forgotten shampoo.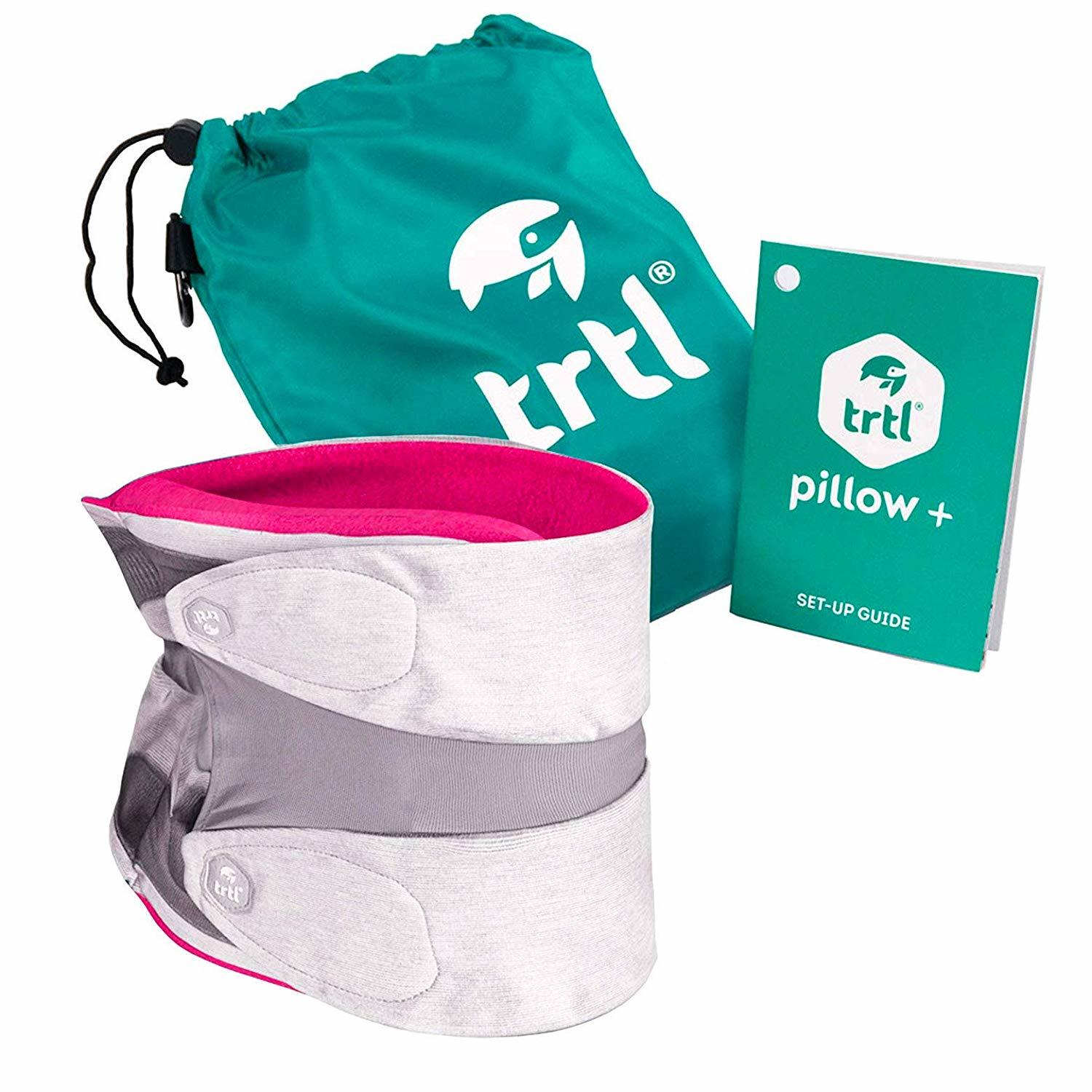 4. TRTL Travel Pillow: Nothing is worse than a sleep-deprived and grumpy backpacker. Do yourself a favour and get some decent rest with this comfortable TRTL travel pillow. The ergonomic design (fancy!) makes it possible to sleep upright, which can be a real struggle with normal neck pillows. Having this cool pillow makes long bus rides or flights way more enjoyable – and who knows, maybe you'll even be looking forward to it next time. If so, leave those guys a good review.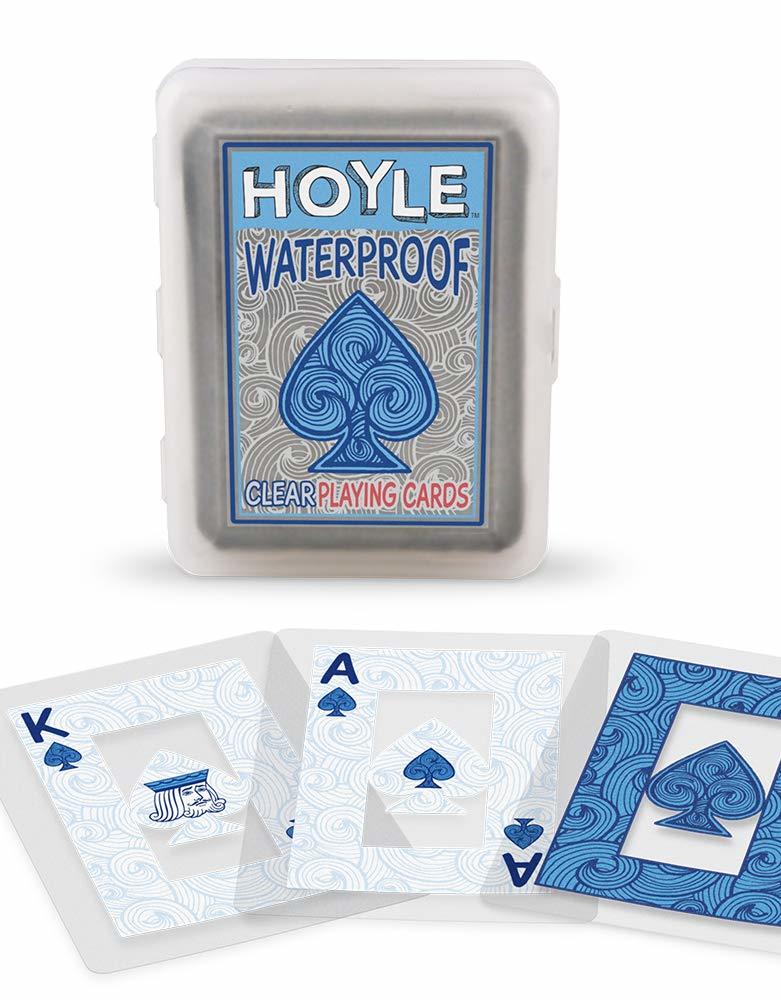 5. Playing Cards: Name your ideal night: I'm for a few cheap beers and some card games. Oh, and you don't even have to be drinking to enjoy a game – having cards with you traveling definitely helps out on those long airplane or beach days! Make sure to snag a waterproof deck to protect from the pool, ocean or Chang.
6. Power Bank: Everyone knows the mini heart attack when your phone is about to run out of power. Surviving long bus rides without charging stations can be agonizing, which is why every backpacker should have this Anker Power Bank. You can charge your phone up to 5 times, or plug in two devices simultaneously. With high-speed charging and enough power to keep you going for days, you can conquer even the biggest adventures without a problem.
Why you should travel to Geneva
There you have it my fellow Switzerland backpackers: my ultimate guide to the best hostel in Geneva for 2020 has come to a close.
You now possess all of the crucial information regarding the best backpacker accommodation in Geneva. I realize that the options are few in terms of budget hostels, but that is just the reality of backpacking in Switzerland.
May the backpacker gods have mercy on you!
You now realize the importance and necessity of ABSOLUTELY booking in advance. Though you can now book knowing what your best possible options are…
If you are still feeling conflicted about which hostel to book, I strongly recommend that you go with my top pick for best overall hostel in Geneva: City Hostel Geneva.
Due to it's popularity as the best hostel in Geneva, do yourself a favor a book this place as soon as you firm up your plans to avoid losing a spot!
I hope you have a blast backpacking Geneva! Happy travels!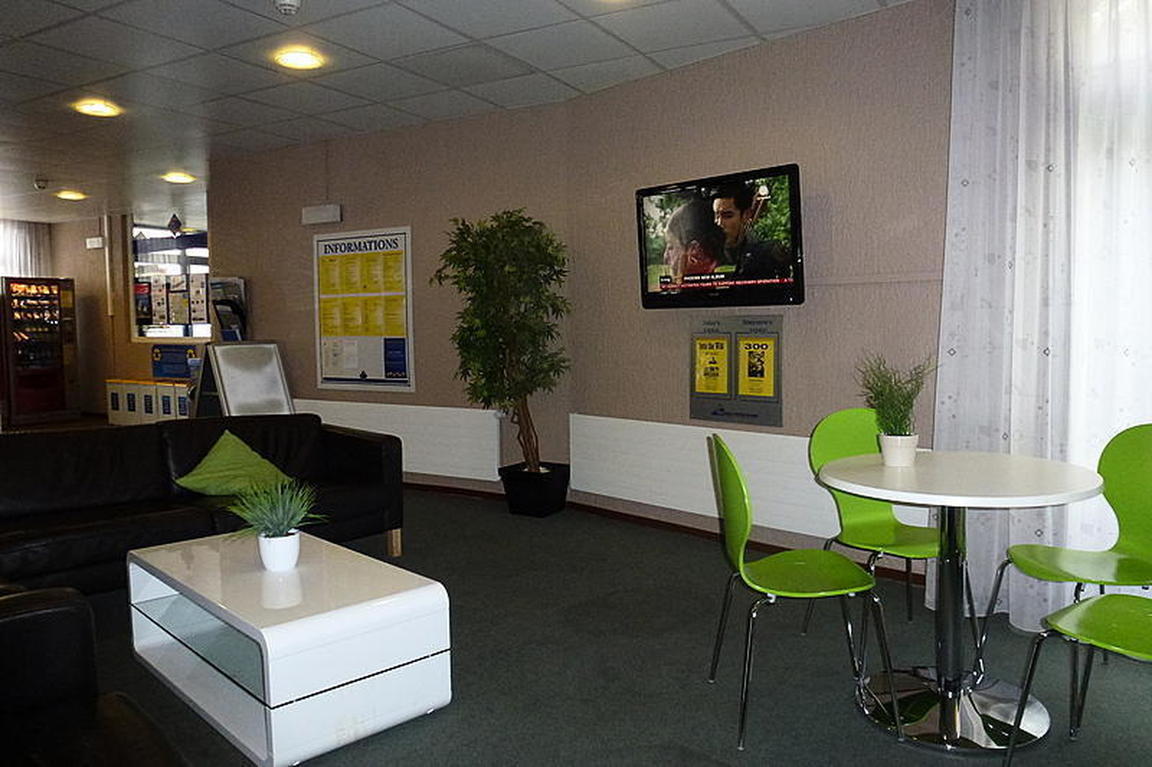 Travel Safety Tips for Geneva
And don't forget to sort your travel insurance before heading to Geneva! We've put together a roundup of the best travel insurance for backpackers – check it out here, or if you're low on time, get a quote from World Nomads, our favorite travel insurance provider.
Getting an estimate from World Nomads is simple – just click the button or image below, fill out the necessary info, and you're on your way!

More Epic Hostels in Switzerland and Europe
Hopefully by now you've found the perfect hostel for your upcoming trip to Geneva.
Planning an epic trip all across Switzerland or even Europe itself?
Don't worry – we've got you covered!
For more cool hostel guides around Europe, check out:
Over to you
By now I hope our epic guide to the best hostels in Geneva has helped you choose the perfect hostel for your adventure!
If you think we've missed anything or have any further thoughts, hit us up in the comments!
Yay for transparency! Some of the links in this post are affiliate links. This means that if you book your accommodation through the site, The Broke Backpacker will earn a small commission at no extra cost to you. Your support helps keep the site going.