On the shores of a lake with the same name, Geneva is one of Switzerland's most intriguing cities. From a charismatic and picturesque Old Town to alpine outdoor activities, to cool restaurants and cocktail bars, Geneva has it all. Also, tourist attractions in Geneva aren't just interesting, or cultural, but important when it comes to current world events. From science centres to the United Nations, to international charities, you'll find the best places to visit in Geneva play a key role on world affairs.
In this post, we'll take a look at the best places to visit in Geneva. Hopefully, we'll make it easier for you to plan your trip to one of Switzerland's most interesting cities!
Need a place quick? Here's the best neighbourhood in Geneva:
BEST AREA IN GENEVA
Old Town
The Old Town of Geneva is the historical part of the city, dating back almost 2000 years. It is one of the largest old towns in Europe, and it is a real pleasure to walk around its streets on a sunny afternoon.
Places to visit:
Visit the Cathedral Saint Pierre
Stop for a coffee on Place du Bourg de Four, Geneva's oldest square
Learn about Protestantism at the International Museum of the Reformation
These are the BEST places to visit in Geneva!
If Old Town Geneva isn't really your vibe, don't worry, we've got you covered. Be sure to check out the coolest areas to stay in Geneva and find somewhere just right for you!

Unlock Our GREATEST Travel Secrets!
Sign up for our newsletter and get the best travel tips delivered right to your inbox.
#1 – CERN – A fascinating educational place to visit in Geneva
The world's largest particle physics laboratory
Take a tour to learn about the work at CERN
One of the best places in Geneva for science buffs
Why it's awesome: Outside of the scientific community, CERN wasn't really in the public consciousness until this century. However, when the 'Black Hole Machine' became more popular, the centre's popularity rocketed, and it was always in the news! CERN is way more than that though. It's the result of 12 countries who have been working together since 1954 to uncover secrets of the Big Bang and discover new particles. The best-known part of CERN is probably the Large Hadron Collider, a 27km underground tunnel where particles are smashed into each other at 80% the speed of light!
What to do there: Well first off, you definitely can't go in that tunnel! However, if you want to find out more about the work CERN does, you can take a tour of the facility. The knowledgeable guides will put it in the simplest terms possible for our normal brains to understand! There are a couple of museum exhibitions about the company's work too. One is about the search for the elusive Higgs' Boson, and the other talks about practical use of CERN's research. Don't miss this fascinating place off your Geneva itinerary!
#2 – Lake Geneva – A beautiful and scenic place to check out in Geneva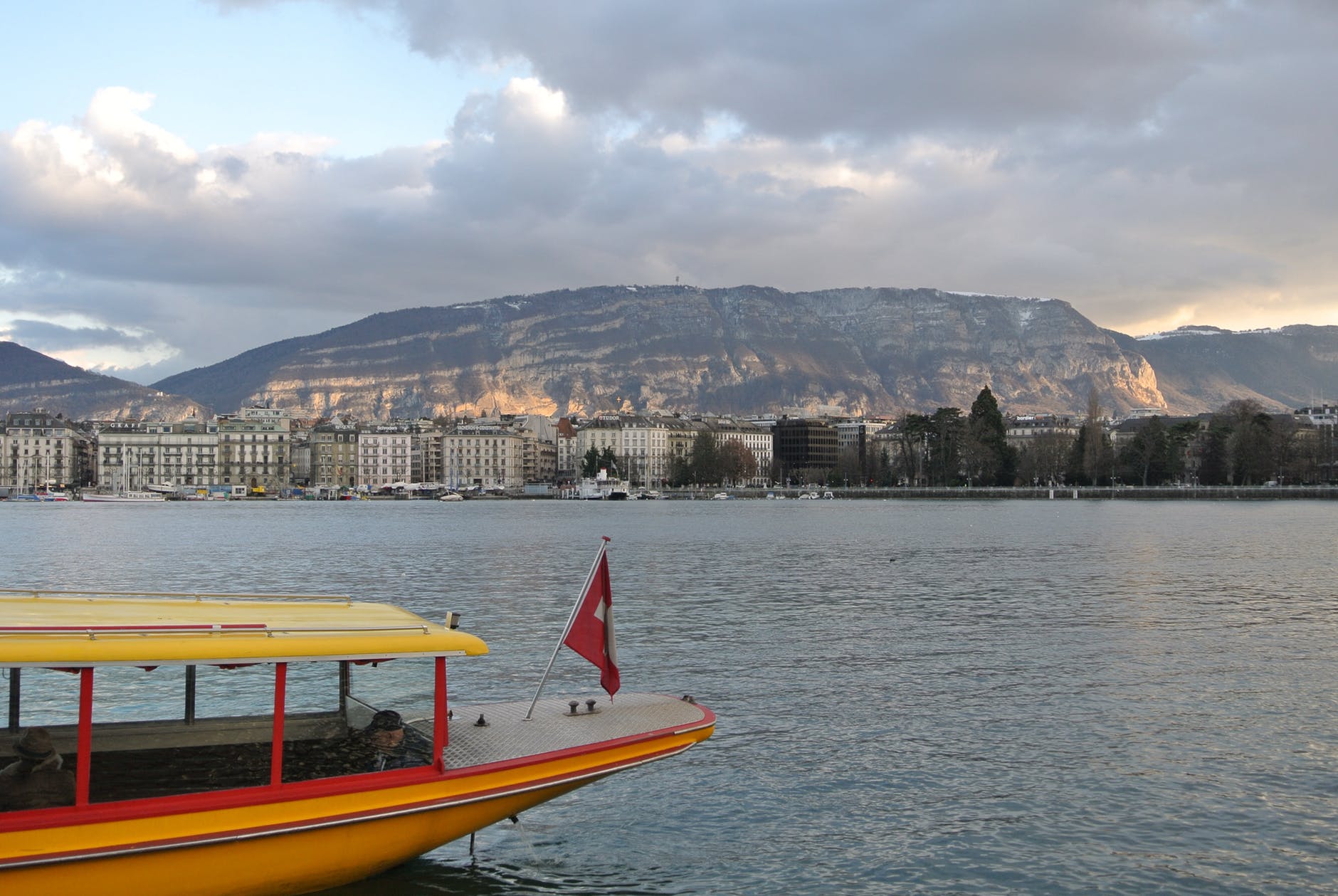 Largest lake in Central Europe
Take a boat trip on the lake
Have a leisurely stroll along the promenade that surrounds the lake
Why it's awesome: Minutes away from the city centre, you can be surrounded by natural beauty and the backdrop of the Alps. If you're wondering how to see Geneva from a different angle, look no further than the lake. There's so much to do too, that you could easily spend most of your time here! Because the lake is so big, you can take a cruise out onto it and escape Geneva's hustle and bustle or attempt to hike on some of the mountains surrounding it. It's without a doubt one of the best places in Geneva!
What to do there: It depends on what kind of holiday you want! If you've already spent a few days in Geneva, why not take a 3-hour boat cruise to the town of Lausanne? If you get seasick on long journeys, you can always just take a local mouette boat to the other side of town. Those who are particularly adventurous and fearless can try a spot of stand-up paddleboarding on the lake. A secret among locals is Perle du Lac, a small and often deserted beach. It requires a climb down to get to, but it's worth it for the peace and quiet!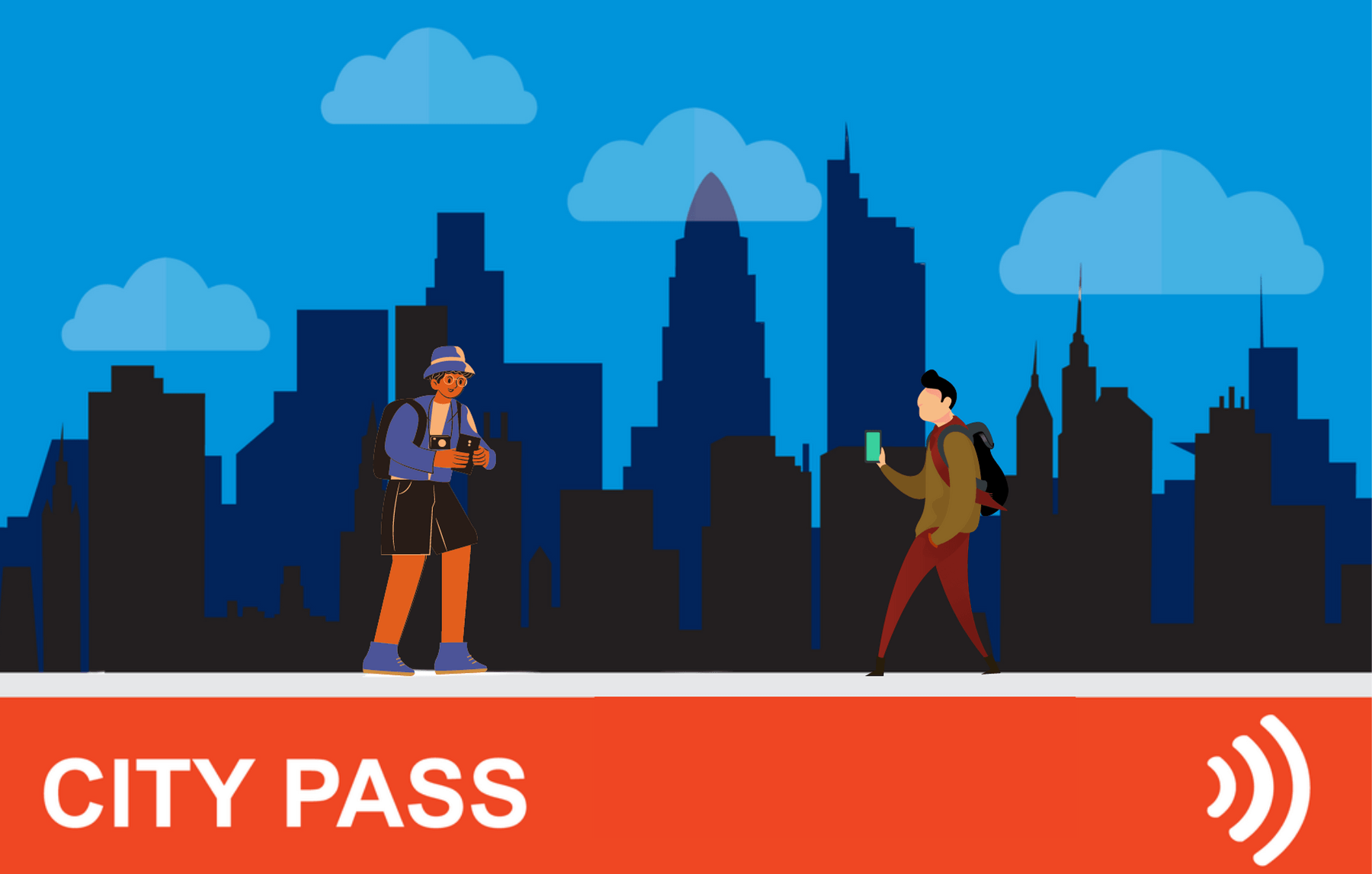 Travelling to Geneva? Then plan yo' trip the smart way!
With a Geneva City Pass, you can experience the best of Geneva at the CHEAPEST prices. Discounts, attractions, tickets, and even public transport are all standards in any good city pass – be sure invest now and save them $$$ when you arrive!
Buy Your Pass NOW!
#3 – Vieille Ville (Old Town) – One of Geneva's coolest historical sites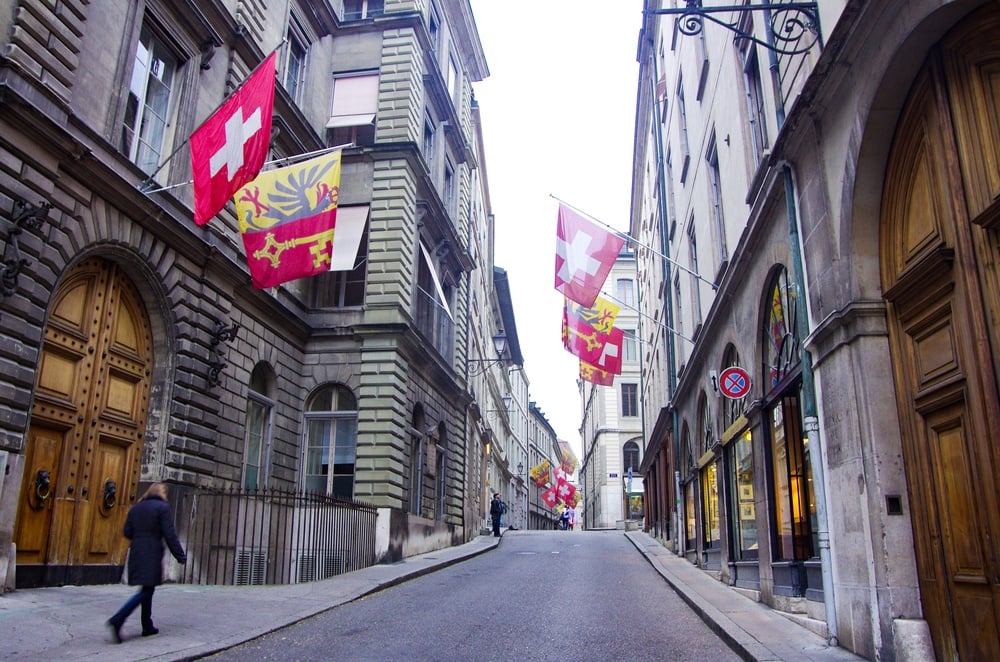 The largest historic centre in Switzerland
Explore Geneva's cobblestoned streets, fountains, and lookout spots
Home to some of the best places to eat in Geneva
Why it's awesome: Some of this place dates back to the 11th century, so you won't want to miss out on one of the coolest historic places in Geneva! The area is home to a stunning cathedral, lots of art galleries and museums, boutique shops, and of course, some of the best places to eat in Geneva. Get lost in the narrow cobblestoned medieval alleyways, which connects squares, fountains, and even lookout points. These are where you'll get some romantic and magical views of Lake Geneva!
What to do there: It's easy to just explore Vielle Ville and see what you'll come across, but if you want to create a Geneva itinerary, here are a few places you need to put on it. Start at Place du Bourg de Four one of the most charming squares in town. It used to be the location of the city's Roman Forum and nowadays boasts the Palais de Justice. Don't miss the medieval Maison Travel either, the oldest private residence and an exquisite example of medieval architecture!
#4 – Mont Salève – A beautiful outdoor place to visit in Geneva
Hike up to the Balcony of Geneva for awesome views of the city, lake, and Alps
Take a cable car if you don't want to walk
Have a rest in a café with a view at the summit
Why it's awesome: If you're in Geneva, you can't miss heading out into the Alps. Mont Salève is the perfect chance to do this in just a day, and you won't be too far away from the city centre! However, that's not the only reason you should go. Oh no, the views from the top are absolutely stunning and it's one of the best places in Geneva for photographers! Mont Salève has its place in the history of literature too. It's here that Frankenstein's Monster fled to in Mary Shelley's famous novel.
What to do there: Mont Salève is great for hiking, and it's possible to get from the centre to the summit without stepping foot on public transport. However, if the hike sounds like too much hard work (and it's not for everyone), there are alternatives! If you've only got a morning or afternoon, then you're probably best ascending Mont Salève via the cable car. There's also the world's first electric rack railway up here! Whatever you do, make sure you get some stunning photos not only of Lake Geneva and the town but also across the border into neighbouring France!
#5 – International Red Cross and Red Crescent Museum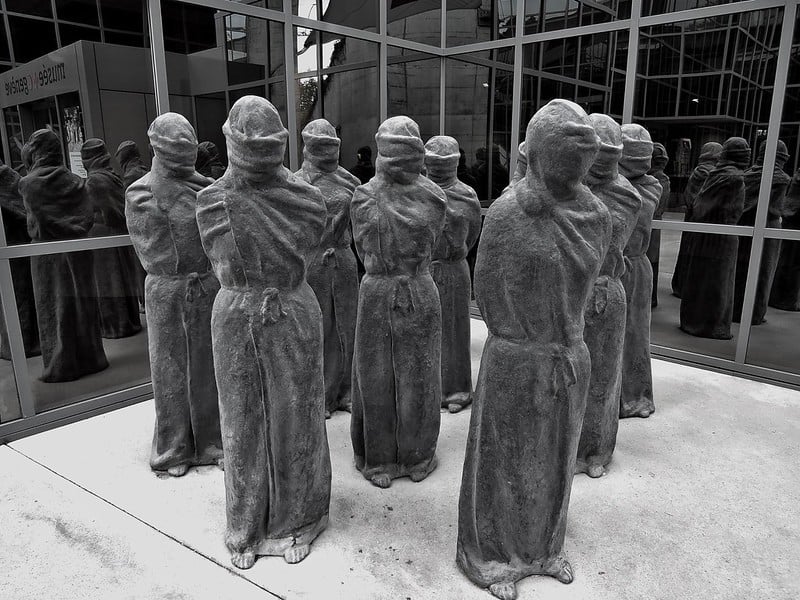 Visit Geneva's most moving and sometimes shocking exhibition
Discover the work that this humanitarian charity is doing across the world
Combine a visit with the Palais des Nations
Why it's awesome: One of the more sobering experiences you're likely to have in Geneva, the International Red Cross and Red Crescent Museum is an informative and powerful museum which showcases the work of this international charity. Rather than just artefacts and statistics, information is communicated unconventionally, making for quite an emotional museum experience. Combining a ticket with the Palais des Nations is a good idea too, as this shows the problems that the UN and Red Cross are facing together.
What to do there: Visit the three permanent exhibitions of the Red Cross Museum while you're here. Each one of these represents a certain area of the organisation's core values. These are defending human dignity, reducing natural risks, and reconstructing family links. It's one of the most famous places in Geneva, not to mention one of the most important too. You won't regret adding this fascinating museum to your Geneva itinerary!
#6 – Jet d'Eau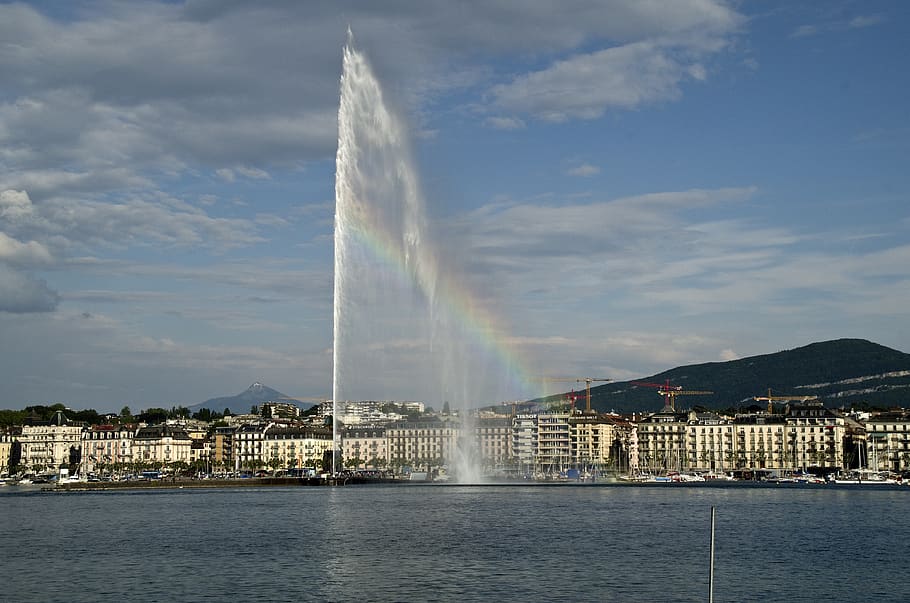 See this from the aeroplane as you arrive or leave Geneva
One of the most famous landmarks in Geneva
Water shoots up to 145m high!
Why it's awesome: The Jet d'Eau dates all the way back to 1886. However, it hasn't always been one of the most famous attractions in Geneva! It actually started out as a safety valve for a hydraulic power plant. The city fell in love with it, and now it's one of the most popular things to see in the city. The fountain shoots water 500 litres of water 145m into the air every second, and you can even see it as you're touching down or taking off from Geneva Airport!
What to do there: If you're brave enough to get close to the Jet d'Eau, the chances are you'll get very wet. The water can be blown by the wind, but there are boat tours that get your pretty close. There are some other spots where you can enjoy views of one of the most famous landmarks in Geneva if you want to stay dry. The promenade around the lake is always a good shout, or perhaps the next stop on our list…
#7 – Bains des Pâquis – Cool place to see in Geneva with friends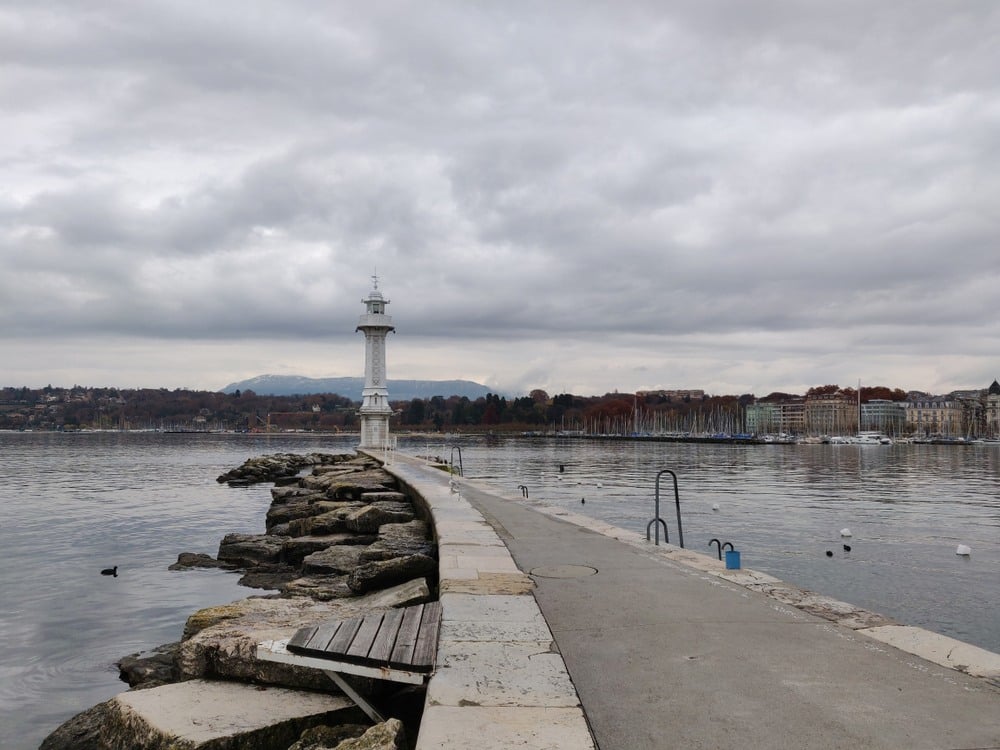 A popular place for locals and tourists alike
Cheaper than the fancy hotel spas in Geneva's city centre
Get an unparalleled view of the Jet d'Eau
Why it's awesome: If you spend a lot of time looking at the lake and wishing you could take a dip… then you're in luck! On the west shores of Lake Geneva, you'll find the Bains des Pâquis – an outdoor public bath that is popular with locals and tourists alike. It's a fabulous spot to get views of the Jet d'Eau, and on a windy day, you may even feel the spray! There are a number of spas in town but visiting Geneva's coolest outdoor baths will save you a bit of dollar!
What to do there: In summer, the outdoor pool is crazy popular but if you can find somewhere to jump in, grab it with both hands! If you can't find any space, you'll be pleased to know that you can sunbathe on the pier while you wait. The Bains des Pâquis are open in winter too, although you'll probably not want to spend too long in the pool! Instead, check out the hammam and sauna instead. The Bains host public events too – poetry readings and classical music performances take place here. One of the coolest attractions in Geneva!
#8 – Jardin Anglais and Parc de La Grange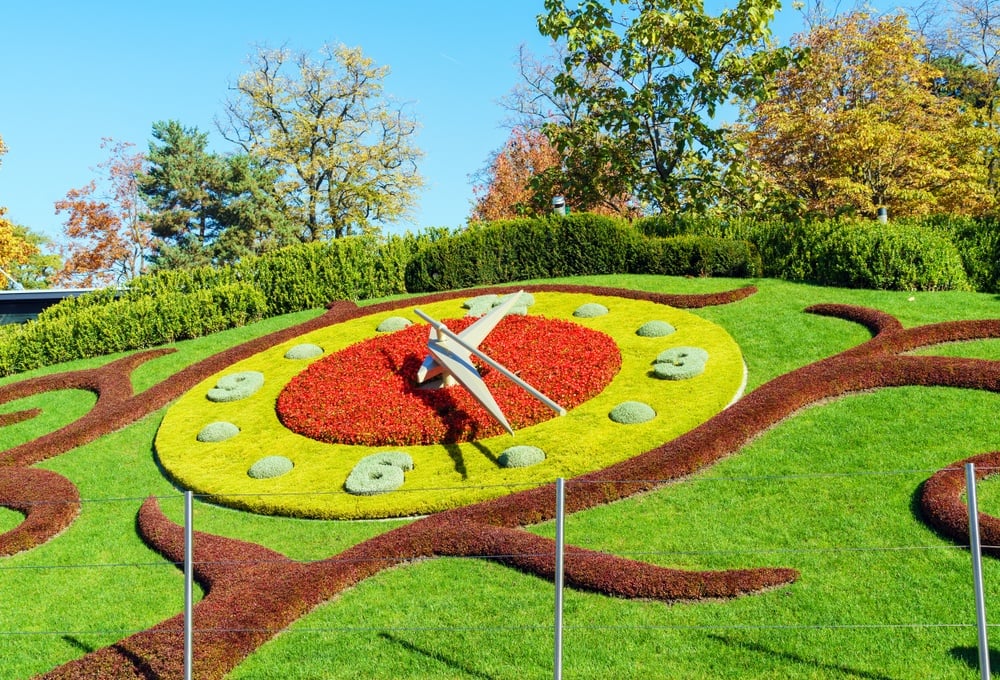 See the emblematic flower clock
Enjoy the Rose Garden
One of the best places in Geneva to relax and enjoy a picnic
Why it's awesome: There are a number of lovely parks and green spaces on the southern edge of Lake Geneva. Two of the best are the Jardin Anglais and Parc de La Grange. The Jardin Anglais is between the city's harbour and a forest, and is home to one of the most recognisable landmarks in Geneva. That's the flower clock! Each season, the clock is recreated with the flowers that are in bloom, meaning you can keep revisiting the city and seeing a different incarnation of the clock each time!
What to do there: If you've forgotten your watch or your phone, this is a great place to see the time! You'll be spellbound by the beautiful clock, surely. If not, taking a walk through the park and relaxing with friends or alone with a book is a relaxing activity you can do in either park. For a true piece of Swiss history, search for the Monument National, which commemorates Geneva's inclusion into the Swiss Confederation in the early 19th century!
#9 – St. Pierre Cathedral – One of the best religious places to see in Geneva!
The highest point of Geneva's Old Town
Cathedral dating all the way back to 1150
Viewing platforms in the towers give excellent Alpine and lake views
Why it's awesome: If you're into history and architecture, you can't really do much better than St. Pierre Cathedral! Constructed across buildings that date back to the 4th century AD, the cathedral has been a part of the Vielle Ville since the 12th century. However, since then a neoclassical façade has been added and Gothic architecture too after the church was ravaged by fires centuries after its initial construction. It's the highest point in the Old Town and a great place for photographers. Don't miss visiting one of the most iconic landmarks in Geneva!
What to do there: Learn about the church's history, including the protestant reformation of the 16th century. It was here that John Calvin removed the original decorations and preached sermons, and you can still see his personal chair. Even if you're not interested in the building's religious history, you shouldn't miss this out when visiting Geneva. The views from the Cathedral's towers are amazing. In summer, head to the southern open-air viewing platform, and for a chilly winter visit, try the northern platform. Geneva in winter is cold, and it'll be a bit warmer!
Is This the Best Daypack EVER???
#10 – Palais des Nations – Possibly one of the most important places to visit in Geneva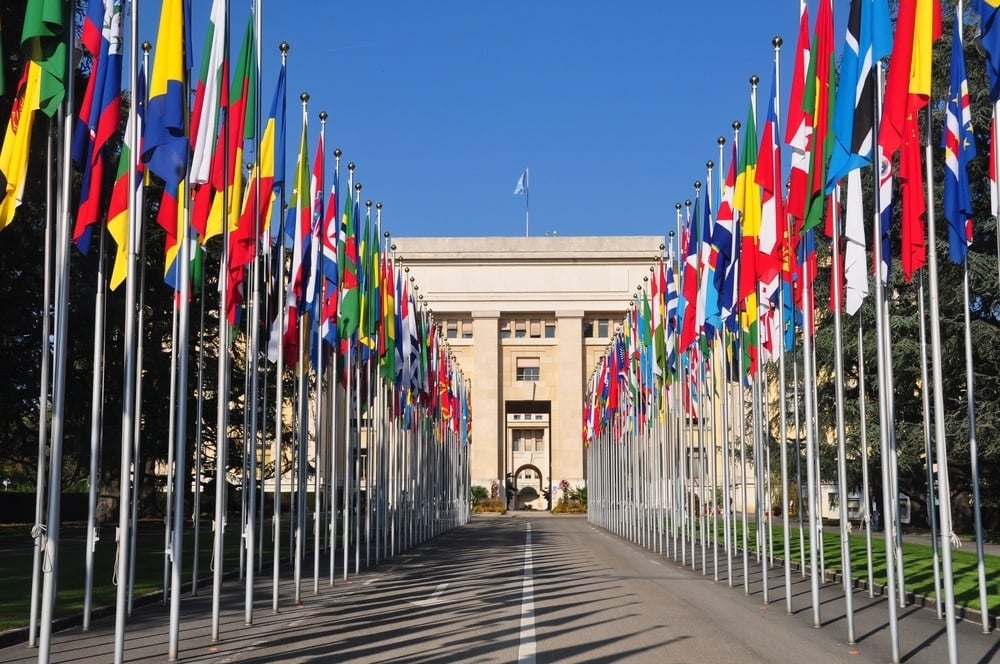 One of the most important United Nations offices in the world
Guided tours available in 15 languages
One of the most important points of interest in Geneva
Why it's awesome: Only the United Nations office in New York is considered more important than the Palais des Nations. Originally constructed in the 1930s for the UN's predecessor, the League of Nations, the avenue leading to the palace is awash with the colourful flags of all the world's countries. The building is always in use and there are often intergovernmental meetings going on, which may affect where you can actually go into the palace during your visit! It's one of the best places in Geneva to learn about world affairs.
What to do there: If one of Switzerland's four official languages isn't your mother tongue, that may not be a problem. You can take an hour-long guided tour of the palace which is available in 15 different languages! If there are no meetings during your visit, you'll be able to explore the Assembly Hall and the council chamber, among other cool spots. It's a great idea to combine this with a visit to the Red Cross Museum, also included on our list!
#11 – Le Frigo
Enjoy a custom-made cocktail
A secret bar in one of the best places to eat in Geneva
A cool and off the beaten track attraction
Why it's awesome: Let's end with something cool and quirky. After you've spent the day exploring the museums of Geneva, or done a tricky hike, you might fancy a drink. And who could blame you?! The only thing is picking a good bar. Well, head to the cool Blue Nuit restaurant and you'll be in for the best drinks of your life. All you have to do is head through the restaurant's refrigerator (yes, really), to find the hidden 'Le Frigo'.
What to do there: The bartenders at Le Frigo are expert mixologists. Rather than a menu, just tell them your preferences and they'll create your ideal custom cocktail. This means you can enjoy a way more memorable (and possibly tastier) cocktail than a regular bar, at one of the most secretive hotspots in Geneva!
Get insured for your trip to Geneva!
ALWAYS sort out your backpacker insurance before your trip. There's plenty to choose from in that department, but a good place to start is Safety Wing.
They offer month-to-month payments, no lock-in contracts, and require absolutely no itineraries: that's the exact kind of insurance long-term travellers and digital nomads need.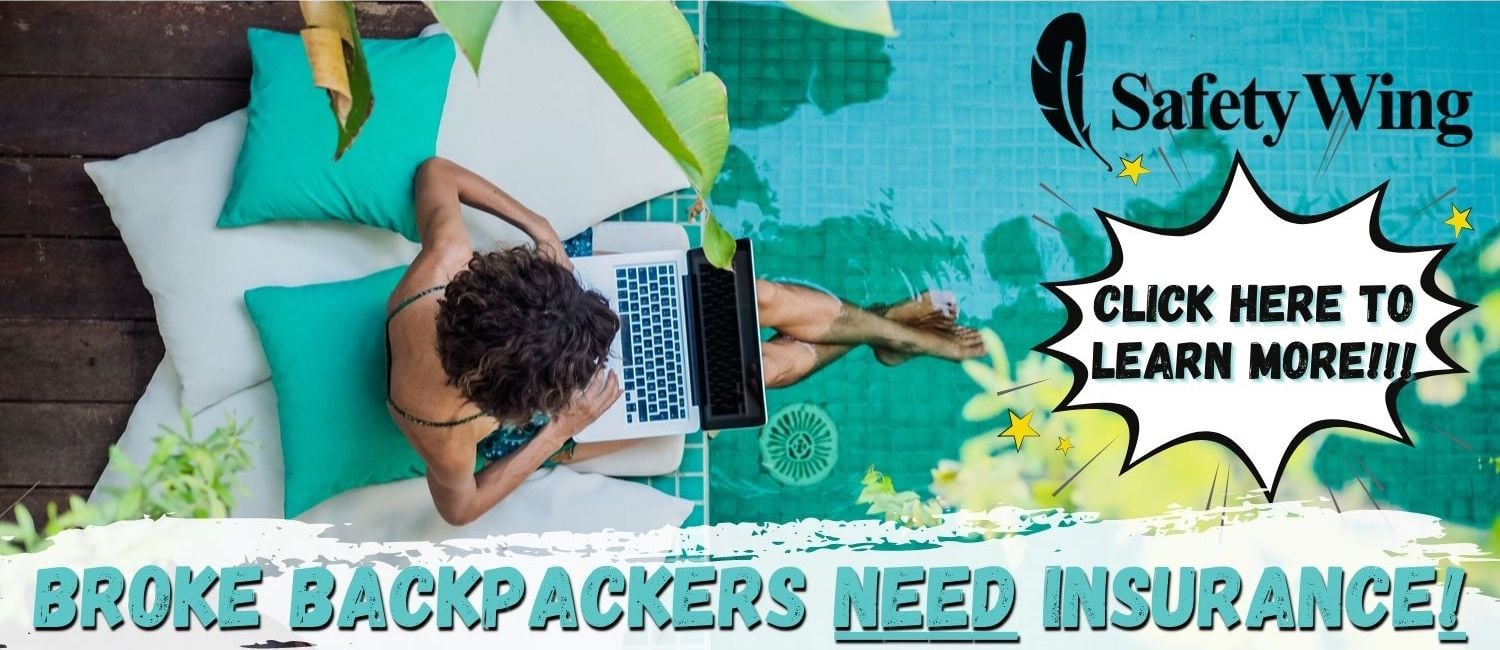 SafetyWing is cheap, easy, and admin-free: just sign up lickety-split so you can get back to it!
Click the button below to learn more about SafetyWing's setup or read our insider review for the full tasty scoop.
FAQ on the Best Places to Visit in Geneva
Find out what people want to know about the best places to visit in Geneva
Final Thoughts
So, that's all for our list of the best places to visit in Geneva. Hopefully, you'll see that it's not hard at all to find enough places to visit in Geneva in 3 days. The perfect amount of time for a city break. You should also have an idea of the best places to stay in Geneva too! Also, Switzerland is safe (one of the safest countries in Europe), an added bonus to anyone's vacation in Geneva.
As well as important places to visit like CERN and the Palais des Nations, you'll see that Geneva is good for relaxing too – with cool spots like parks and public baths!
So, now that you've got a better idea of how to plan your trip to Geneva, all that's left is for us to wish you a fantastic vacation. And don't forget to have a copy of our extensive and informative list on the best places to visit in Geneva at hand!
---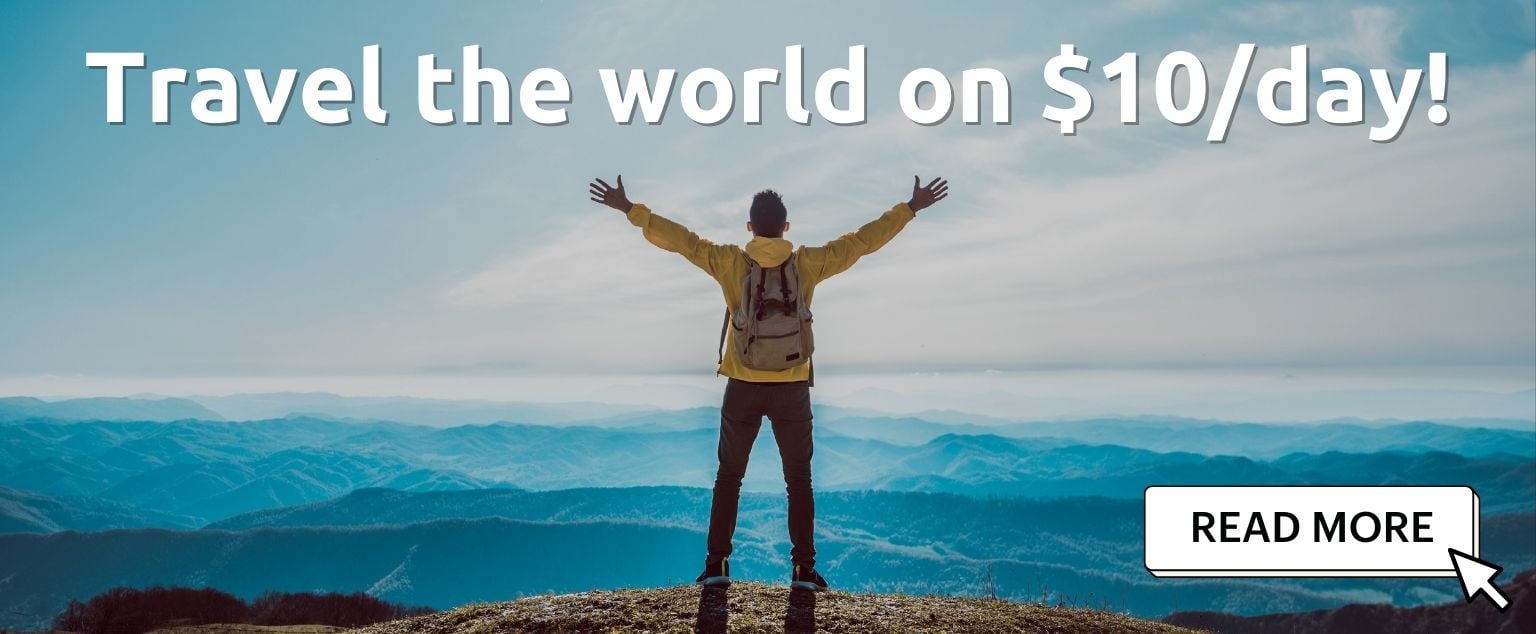 And for transparency's sake, please know that some of the links in our content are affiliate links. That means that if you book your accommodation, buy your gear, or sort your insurance through our link, we earn a small commission (at no extra cost to you). That said, we only link to the gear we trust and never recommend services we don't believe are up to scratch. Again, thank you!