Spectacular scenery, a hefty dose of history, and rustic breweries with heaps of excellent eats speckled all over – yep, that's Hobart in a nutshell for you!
As the capital and most populous city in Tasmania, it's no secret that Hobart is absolutely packed with a wide array of activities for all budgets. Indeed, if Tasmania is known for anything, that would be its abundance of gorgeous sites.
I'll be the first to admit that there's plenty to keep you entertained in Hobart for weeks. But then again, it would be a shame to not take a few day trips from Hobart, don't you think? After all, the city's convenient location offers easy access to some of the most popular sights in Tasmania.
From cultural sites to numerous national parks, or even quaint, fairytale-like villages, there's certainly plenty to see around Hobart!

Unlock Our GREATEST Travel Secrets!
Sign up for our newsletter and get the best travel tips delivered right to your inbox.
Getting Around Hobart and Beyond
Whether you're backpacking Australia or planning a short break, you certainly won't run out of things to see in and around Hobart!
It's a common misconception that you need to rent a car to get around Hobart. Now, I'll be the first to admit that a car will certainly make things easier- especially if you want to venture out of the capital – rest assured that Hobart is a super walkable city with a great public transportation network.
To use the bus in Hobart, you can either buy a single-use ticket onboard or get a Metro Greencard. Most Metro buses depart from Franklin Square or Elizabeth Street. Staying close to public transportation is going to make things easier- especially if you don't want to waste precious vacation time just getting from one place to the other! Speaking of accommodation, I can vouch for this centrally-located hostel which offers free trips to various points of interest.
If you don't have a lot of time to spare and want to cover more ground in less time, you can always check out the Gray Line coach which offers both half and full-day tours to the city's main attractions.
While it's quite easy to explore Hobart without a car, you'll probably need one for your day trips. Car rental prices in Hobart normally range from $38 to $55 per day. Bear in mind that cars in Australia drive on the left side. Operate roundabouts in a clockwise direction and priority is always given to the right.
Ferries are available for exploring nearby islands like Bruny or even cities like Melbourne. The Tasmania-Melbourne Spirt of Tasmania ferry Hobart is quite popular. There are two departures per day: one at 9 a.m. and the second at 7.30 p.m. You'll need to set aside nine to 11 hours for this crossing.
Half-Day Trips in Hobart
Landed in Hobart but you're short on time? Fret not: there are quite a few half-day trips that you can take to explore the many wonders that beckon around the city!
Here are a couple of the best half-day trips from Hobart.
Half-Day Trip to Richmond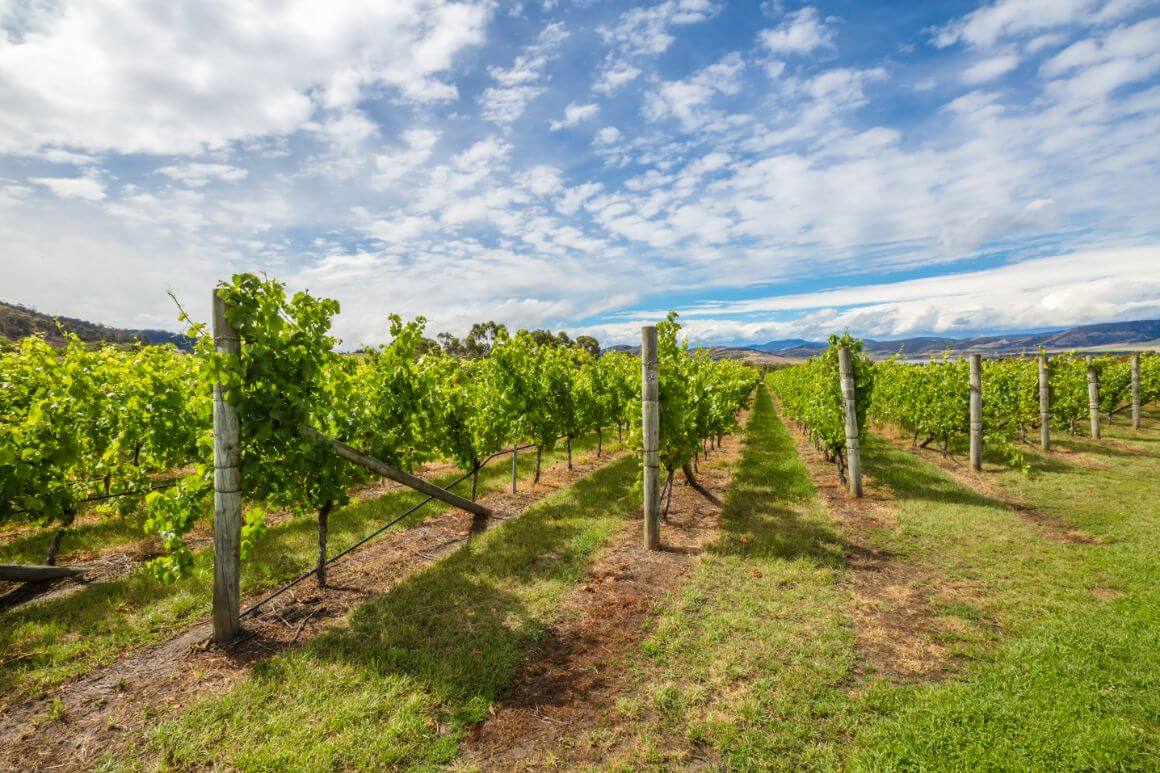 You can't go to Hobart and not visit Richmond at least once! Trust me on that.
Located a mere 20 minutes by car, this colonial-era town is easily one of Tasmania's most popular destinations – and it won't take you long to see why! Teeming with Georgian architecture and gorgeous heritage buildings that date back to the early 1820s, this village lends itself well to families and couples.
Foodies will no doubt relish in the sheer abundance of gourmet dishes (I know I did!). Richmond has quickly established itself as one of the main producers of fine products in Australia, so you'll certainly be in for a treat.
While you're there, I would urge you to check out the heritage-listed Richmond Bridge which just so happens to be the oldest stone bridge in Australia. You may also wish to check out the Coal River Farm, known for its incredible high tea and cheese experience.
If you feel like half a day isn't quite enough to soak up all those amazing attractions, you can always drop anchor at the Pinot Cottage for the night and take your time to visit everything that Richmond has to offer!
Half-Day Trip to Fern Tree Park
One of Tasmania's many incredible parks, Fern Tree Park is an absolute dream come true for fans of the great outdoors!
This place serves as one of the entrances to the legendary Wellington National Park. If you don't have time to explore the national park in its entity, believe me when I say that Fern Tree warrants a visit, even if it's just for a quick, half-day trip from Hobart.
For starters, this charming place lies just 15 minutes from the city- perfect for travelers who are on a tight schedule! It's also one of the best family-friendly destinations in Tasmania, with heaps of great activities for adults and kids alike. Leashed dogs are allowed, so feel free to bring your pooch along if you want.
If you're into hiking, you'll be glad to learn that Fern Tree Park also serves as a starting point for some of the most beautiful hikes in the area, including the Fern Tree-Silver Falls Loop Walk and the heritage-listed Pipeline Trail.
Feel free to bring some snacks along to fuel up after your hike because the park also has picnic tables and barbecue facilities.
Now, if you find that you can set aside a couple of days to explore Mount Wellington and other nearby attractions, you can always consider staying in this well-appointed room with glorious mountain views.
Is This the Best Daypack EVER???
Full-Day Trips in Hobart
I'm sure by now you've realized that half a day may not quite cut it when it comes to properly taking in all those amazing adventures around Hobart!
Here's my pick of the best day trips from the city:
Day Trip to Launceston
As Tasmania's second-largest city, Launceston sure packs a punch!
Not only is Launceston located two and a half hours from Hobart but there's plenty to see along the way. If you feel like taking short detours on your way to Launceston, you can always stop by the City Park, and the Salamanca Market.
Kickstart your day in Launceston with a trip to the Tamar Valley, an area of unparalleled beauty known for its expansive orchards and hilly terrains. The Tamar Valley's fertile soil makes it one of Tasmania's best wine-producing areas. As such, vineyard tours are quite popular over there and you'll get plenty of opportunities to savor the local Chardonnay, Riesling, and Pinot Noir.
A day trip from Hobart to Launceston wouldn't be complete without a stop by the Cataract Gorge Reserve. Remember to bring your swimsuit because the jade-green water that awaits in the reserve is gloriously cool and refreshing. For the best views, I would recommend that you take a ride on the Gorge Scenic Chairlift.
Want to indulge in some shopping? Well, the great news is that Launceston is an absolute treasure trove for antique and vintage goods. One of my favorite places for vintage shopping in Launceston is at Red Fox Antiques which is found on Tamar Street.
After getting your vintage fix, end your day with dinner at one of the city's best restaurants like Novaro's, Cataract on Paterson, and Black Cow Bistro.
Suggested trips: Tamar Valley Wine Tour with Lunch, Launceston: 50-Minute Cataract Gorge Cruise
Day Trip to Hastings
Another great destination that lies less than two hours from Hobart, the tiny rural community of Hastings is perfect for travelers who'd like to escape the hustle and bustle of the city!
If there's one thing that put Hastings on the map, it's undoubtedly the Hastings Caves State Reserve, home to the popular Newdegate Cave. Perfect for adults and kids alike, this venue plunges you into the underground world that lies under Tasmania's glades and forests.
Spend a couple of hours exploring the dolomite cave system, complete with subterranean formations and narrow passageways leading to hidden chambers.
But that's not all: after your underground tour, you can even head over to the thermal pool which is fed by a mineral-rich natural spring. Regardless of when you're visiting, the water maintains a consistent 82 degrees F.
If visiting in spring or summer, you can also take a walk through the rainforest that surrounds the caves and pool. Nature lovers will relish in the sheer abundance of flora, including Silky Fan Ferns, Tea Trees, and Kangaroo Ferns. You'll also find a creek teeming with eel, trout, and even the occasional platypus.
Suggested trips: Day Trip to Hastings Caves, Tahune and Huon Valley
Day Trip to the Tasman Peninsula
One of the best Hobart day trips, the Tasman Peninsula is an absolute gem of a place that's bound to take your breath away! Oh, and do you want to know the good news? This jaw-droppingly gorgeous site lies a mere 1.5-hour drive from Hobart.
Flanked by the tallest coastal cliffs in the Southern Hemisphere, this peninsula easily combines culture with outdoor pursuits, making for one heck of an incredible experience. This certainly is a destination that's got something for just about every type of traveler!
By far the most sought-after attraction on the Tasman Peninsula is the Port Arthur Historic site which draws heaps of tourists and locals each year despite its dark history. Once a penal settlement, this site is now an open-air museum where you can mosey through the ruins and explore the remnants of a Convict Church originally built by inmates.
I would recommend that you take a scenic drive along the Tasman Peninsula coastline, famous for its rugged beauty and ocean vistas. Alternatively, you may also wish to take a wilderness cruise so you can admire those majestic caves, waterfalls, and sea cliffs from afar. These cruises are also excellent for spotting migrating whales, seals, and dolphins in their natural habitat.
Day Trip to Hartz Mountain National Park
Another national park, I know. But hey, I told you Tasmania's full of those!
Shaped by ancient glaciers, Hartz Mountain National Park is the ideal destination for travelers who want to immerse themselves in the Southwestern wilderness.
Of course, the park's crowning jewel is no doubt the Hartz Mountain range which towers over 4,000 above sea level. The mountains house plenty of alpine vegetation and glacial lakes, including Lake Esperance, Ladies Tarn, and the more popular Lake Osborne which is found across the Devils Backbone Ridge.
The park provides endless hiking opportunities, some more intense than others. If you're in the mood for something easy though, you can always check out the short Waratah Lookout hike which overlooks the Huon Valley. Try to plan your visit in December or January so you can see the Waratah trees in full bloom.
While Hartz Mountain National Park is one of the best day trips from Hobart, you do need to take some precautions for your safety. For example, visitors should register their hikes at the registration booth located near the primary car park – no matter how short your hike is. Fires are prohibited but you're allowed to carry a fuel stove with you.
Day Trip to Bruny Island
Here's one that takes the cake as far as day trips go!
Since a mere 20 minutes ferry ride separates Bruny Island from Hobart, it would be a shame to not cross over to this scenic island, don't you think? After all, Bruny Island is positively bursting with an array of exciting activities!
Kickstart your day with a trip to the Cape Bruny Lighthouse which was first lit way back in 1838. You can even scale the winding staircase to the very top where you'll be treated to mesmerizing views of the surroundings.
Are you into surfing? Then you don't want to miss a visit to Cloudy Bay! One of Bruny Island's fiercely-guarded secrets, this spot is found in the South Bruny National Park and is especially known for its windy conditions. Just a heads-up though: the waves can be pretty daunting over there which is why it's only suited to experienced surfers.
If you're in the mood for something more relaxing, head over to Adventure Bay, an area of unparalleled beauty where you can relax on the shore with your toes burrowed in the sand or enjoy a dip in the ocean.
Speaking of the ocean, one of my absolute favorite things to do on Bruny Island is to take a wilderness cruise to explore the many sea caves speckled around the island. Travelers who aren't prone to seasickness may wish to book a cruise that'll take them to the spot where the Southern Ocean merges with the Tasman Sea but fair warning – the currents can get pretty strong over there!
Suggested trip: Bruny Island Wilderness Cruise
Day Trip to New Norfolk
Ah, New Norfolk. One of the most relaxing Hobart day trips – not to mention my favorite place to visit in Tasmania!
I would recommend that you head to this pretty town as early as you can in the morning so you can enjoy a relaxing stroll along the Esplanade overlooking the River Derwent. Stop by one of the many cafes dotted across the town for a pastry, then potter about in Arthur Square, a charming garden with picnic areas and a fountain.
History buffs will no doubt appreciate New Norfolk's old buildings that provide a glimpse into Australia's colonial past. Buildings such as the Anglican Church of St. Matthews are said to be among the oldest in the country. You may also wish to check out The Bush Inn, a massively popular Australian pub that was established way back in the 1800s!
Since you're already in New Norfolk, you can always check out the neighboring town of Plenty, famous for its Salmon Ponds and beautifully landscaped gardens.
Day Trip to the Wellington Park Reserve
Okay, not only is this park entirely free to visit, but it's located just a half hour from Hobart – perfect for travelers who don't want to spend a lot of time on the road.
A prime choice for outdoor enthusiasts, this park is filled with bushwalking opportunities. Experienced climbers can check out the Organ Pipes, a cluster of steep dolerite columns located on the face of Mount Wellington.
If you can make it up to the mountain summit, you'll be treated to sweeping views of the Southwestern Wilderness area, Bruny Island, and even the Greater Hobart area. It's not uncommon to see locals heading up there later in the afternoon to witness those magnificent sunsets that Tasmania is known for.
All that fresh mountain air is bound to make you hungry – but rest assured that the reserve does have a couple of picnic areas like The Springs and The Chalet. To escape the crowds, however, you can always check out the lesser-known Myrtle Forest picnic area which is tucked away in Collinsvale.
Like most day trips in Hobart, this destination is awash with natural beauty- including 18 waterfall trails. Be sure to check out the legendary Wellington Falls. The tallest cascade in the park, Wellington can be accessed at the end of a long hike. While I started my hike from Fern Tree, you can always drive to The Springs if you want to shorten your walk.
Suggested trips: Kunanyi/Mt Wellington Hop-on Hop-off Bus Pass, Mt Wellington: Ultimate Experience from Hobart
Day Trip to Hamilton
While Hamilton is often overlooked in favor of other more exciting destinations, I can still vouch for this quiet little town if you're looking to kill some time on a lazy Sunday!
A little over an hour from Hobart, Hamilton can also be explored as part of a Derwent Valley scenic drive. Like Richmond, this town is known for its colonial-style architecture as well as old buildings like Prospect Villa, the Old Schoolhouse, and St. Peters Church. What I like the most about Hamilton though is how the town remained untouched from its glory days as an early Victorian and Georgian village – perfect for experiencing what life was like in Tasmania back in the early 1800s!
Did you know that Hamilton once served as a home base for illegal bootleggers? While those secret booze-related businesses have since dried up, it's still possible to see the relics of old liquor stores today.
If you're visiting in the first week of March, you can catch the annual Hamilton District Agricultural Show, a traditional grassroots event that's usually held on the first Saturday of the month. This event has been running for a whopping 70 years – so you know you'll be in for a treat! In addition to various types of farming-related and agricultural shows, you'll also get to sample various types of local delicacies. Don't hesitate to bring the kids along since there'll be heaps of children's activities as well.
Hamilton may not be teeming with thrilling activities, but if you're looking for someplace to slow down and unwind from the daily grind, this is it!
Small Pack Problems? 😉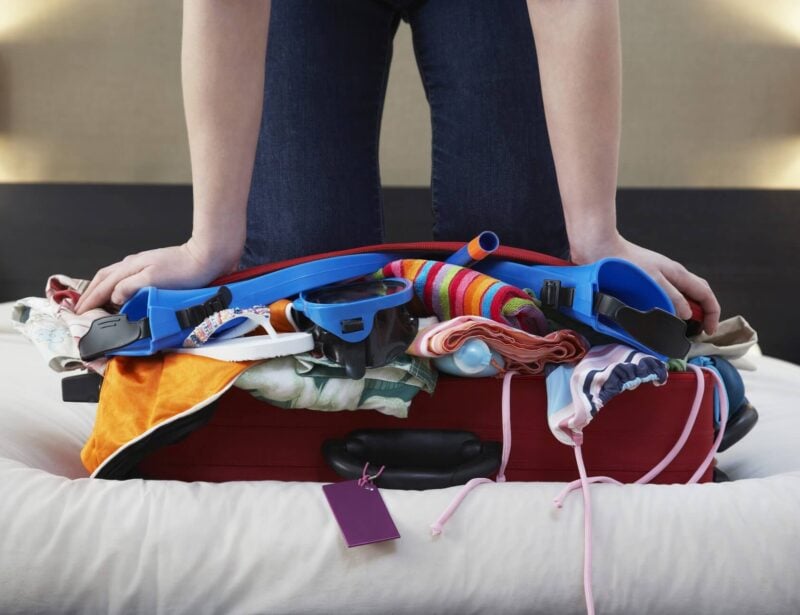 Wanna know how to pack like a pro? Well for a start you need the right gear….
These are packing cubes for the globetrotters and compression sacks for the real adventurers – these babies are a traveller's best kept secret. They organise yo' packing and minimise volume too so you can pack MORE.
Or, y'know… you can stick to just chucking it all in your backpack…
Get Yours Here
Read Our Review
Don't Forget your Hobart Travel Insurance
ALWAYS sort out your backpacker insurance before your trip. There's plenty to choose from in that department, but a good place to start is Safety Wing.
They offer month-to-month payments, no lock-in contracts, and require absolutely no itineraries: that's the exact kind of insurance long-term travellers and digital nomads need.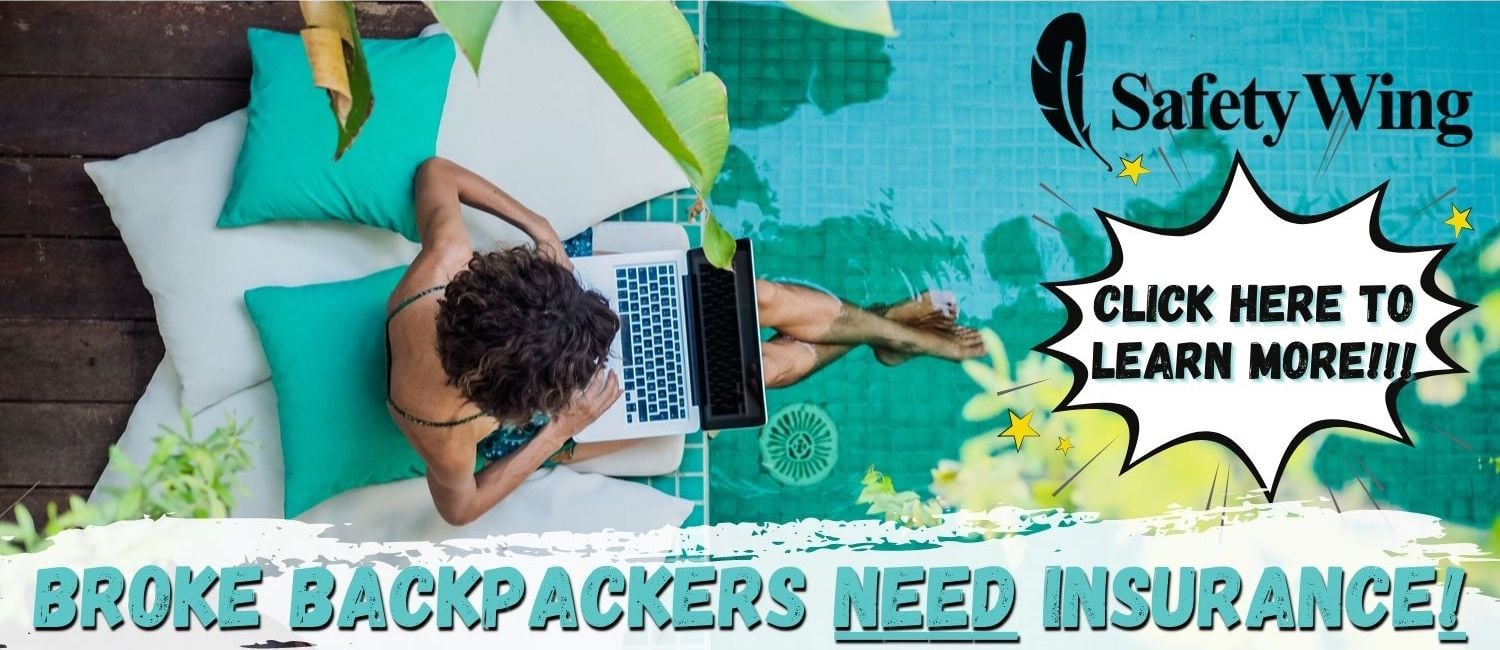 SafetyWing is cheap, easy, and admin-free: just sign up lickety-split so you can get back to it!
Click the button below to learn more about SafetyWing's setup or read our insider review for the full tasty scoop.
Final Thoughts
As you can probably tell by now, there's no shortage of great day trips from Hobart! The city is super well-connected to nearby destinations, making it easy for you to take in some of Tasmania's top attractions.
What's the very best day trip, you ask? Well, it all depends on your interests but for me, it would have to be Richmond. This exceptionally charming destination is a real feast for the eyes and its laidback vibe lends itself well to just about every type of traveler. The fact that it's just 20 minutes from Hobart is just a bonus!
Looking for other things to do in Hobart? We've got you covered!
---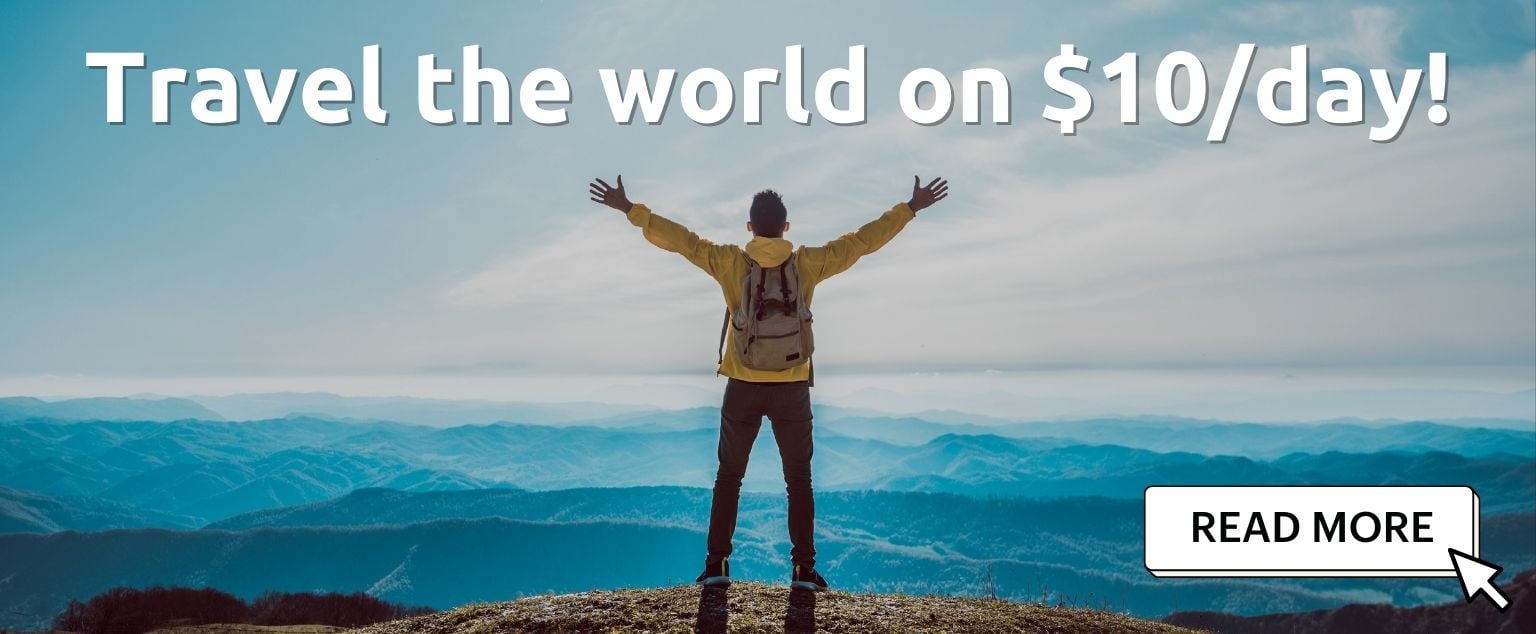 And for transparency's sake, please know that some of the links in our content are affiliate links. That means that if you book your accommodation, buy your gear, or sort your insurance through our link, we earn a small commission (at no extra cost to you). That said, we only link to the gear we trust and never recommend services we don't believe are up to scratch. Again, thank you!