I love big cities, I really do. I savour morning coffees, late evenings and bars and the sheer buzz of cosmopolitan life. London, San Francisco and Barcelona are some of my favourite places on earth.
However, from time to time, I love to escape the urban chaos and experience a more rugged wilderness travel!
Wilderness travel is more challenging than your average city trip, so it really helps to keep things interesting on the road. From hikes in the desert islands to journeys to the end of the world, here are my top ten wilderness adventures.
Top Ten Wilderness Travel Experiences
In case you need some inspiration, we have listed our top ten wilderness travel experiences.
1. Camp in the Scottish Highlands
If you think that Scotland is a bit tempestuous to enjoy some wilderness adventures, think again! Despite the unpredictable weather, the Scottish Highlands are actually one of the most amazing places for campers. Thanks to its Land Reform, you are allowed to camp in practically any unenclosed land, which makes it the perfect spot for any outdoor enthusiast.
Hike around Glencoe or the hills of Assynt or climb the rock pinnacles of the Quiraing in the Isle of Skye. All of these while you sample some fresh scallops and sip some whisky from one of the many distilleries around. The locals are incredibly friendly and they are always more than willing to share with you a local legend or an old tale. Also, public transport can get tricky in the far north of the country, but since people are very kind, you can easily hitchhike on the Scottish roads!
The north of Scotland has plenty of places to choose for the perfect wilderness travel experience. However, make sure to choose your time wisely. Spring and summer are the best seasons to visit the Highlands. Additionally, be considerate while you are camping in the wild. Do not cut down trees to make a fire, bring a camping stove with you instead. Also, take away your rubbish and leave no trace of your stay. That way you'll help to preserve the beautiful environment.
It can be difficult getting around the Highlands but the good news is that you can camp anywhere free of charge! Either seek out one of the famous Highland Bothies or simply bring a decent camping tent and pitch up! If you are visiting in the summer, we recommend the MSR Mutha Hubba – just remember to bring LOTS of bug spray and a mosquito net.
2. Trek the Patagonian peaks and glaciers
Patagonia is technically at the end of the world, which makes it the perfect location for adventure seekers! This wilderness travel experience offers a bit of everything: from lakes and waterfalls at their national parks to ice fields and glaciers that would make even the most fearless hiker happy.
You can camp, spend the night in a shelter or even sleep under the stars (if the weather is good, of course). Just remember that if you trek in Patagonia you will be challenging the elements. You may find strong winds, rain or snow, as well as sunshine and clear days. Additionally, you can wander among lagoons, forests, mountains and rocky fields that are perfect for a nice trek! And hey, if you need more encouragement, trekking is an amazing way to keep fit on the road! Do I need to say more?
There are plenty of breath-taking paths to hike in Patagonia, both in Chile and Argentina. However, I would personally recommend doing The W trail, which is a 75km route in Torres del Paine National Park and takes about 5 to 6 days to complete.
Patagonia is a vast area. Some of the treks are quite technical and the conditions can be tough. Therefore, Patagonia is best explored as part of a – once in a lifetime – organised tour where you trust the tour company to sort transport, guides and cold weather gear.
3. Explore the wildlife of Tasmania
You can't really think about a wilderness travel experience without Australia coming to mind and Tasmania is just the ideal destination to satisfy any outdoors craving.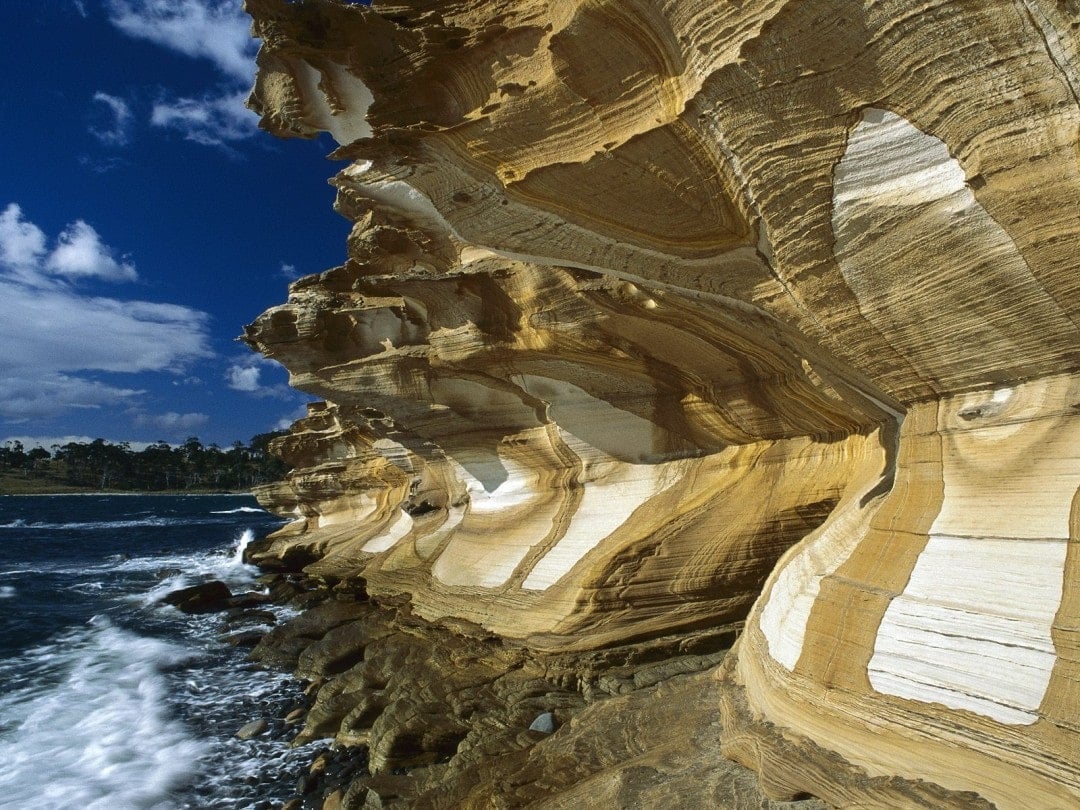 Tassie, as the locals call it, is an Australian island with one of the wildest sceneries of the world. The coastal landscapes offer amazing hiking trails and its dramatic peaks and mountains are quite a temptation for any climber. However, one of its most appealing features is that the island is home to the famous Tasmanian devil, which can be seen in the different sanctuaries and wildlife parks. Additionally, you can also spot some penguins enjoying themselves around the coastline, especially from October to April.
Just remember to be respectful of the local wildlife. Do not touch or feed the animals and follow the regulation rules of the place you are visiting to avoid damaging the ecosystem.
4. Discover the most remote corner of China at Wulingyuan Scenic Area
Wulingyuan Scenic Area is a UNESCO World Heritage Site and that title is well earned. More than 3,000 narrow quartz sandstone pillars dominate the island and its scenery consists of natural caves, bridges, waterfalls and pools.
With a landscape that magnificent, it is not a surprise that it served as an inspiration for film Avatar. However, although the "Avatar Hallelujah Mountain" is a popular attraction, the true beauty of Wulingyuan lies on its steep ladders, amazing hiking trails, air gondolas and hidden caverns.
Don't miss the chance to hop on the world's tallest lift, walk among the sea of stone forests and visit the Tianzi Mountain Natural Resource Reserve. Just be cautious, since the high elevation can make your wilderness travel experience quite challenging!
5. Practice some extreme sports in the south of Mexico
Not all of Mexico is a desolate, cacti-covered, desert-like place! The south of the country is actually a natural paradise that offers some of the best extreme experiences for those looking for some wilderness travel adventure.
The states of Veracruz and Chiapas are tropical nirvanas surrounded by jungles and beaches. When I went there, I had the chance to abseil in a 300 ft waterfall and swim in a natural wellspring surrounded by orchids (locals say that women who bathe there emerge more beautiful, while the men become more virile… I chose to believe them).
Its rivers are ideal if you want to do some white water rafting or kayaking. And the natural caves can be easily explored by boat or even swimming! Just make sure to be accompanied by an expert or a group, since the streams can be deceiving. Also, you might think that Mexico is always sunny and warm, but you might want to avoid the winter months (November to February) since the water can get pretty chilly!
6. Do the John Muir trail in California
It is hard for me not to think about the iconic New York buildings or even Disneyland when someone mentions the USA. However, despite its stunning cities, the States have some pretty awesome wilderness travel experiences. After all, it is pretty big country and no USA backpacking trip is complete without seeing some of its rugged wilderness.
The John Muir Trail is a 215-mile hike. It might seem intimidating at the beginning, but you don't have to do the entire route in one go if you feel you are not prepared. The trail passes through Yosemite Valley, Ansel Adams Wilderness, Kings Canyon and the Sequoia National Park. California has some sweet watering holes, ginormous trees and the perfect weather must of the year, do I need to say more?
A good start point for the trail is to book a hotel near to Yosemite and then go from there. You will need a permit to hike the trail and you need to reserve with 24 weeks in advance since it is a popular route. However, you can make your reservation through the American recreation website.

Do You Want to Travel FOREVER??
Pop your email in below to get a FREE copy of 'How to Travel the World on $10 a Day!'.
7. Live a wilderness adventure in Botswana's desert
What screams more wilderness than Africa? The Central Kalahari Game Reserve in Botswana is one of my favourite destinations because it offers a complete change of scenery. The scrub-covered fossil dunes between ancient river valleys create a walking path like no other. However, despite being an arid region, you can still see a wide variety of plants and animals, especially during the summer. The rains from November to April create the perfect conditions for wildlife viewing.
Also, since it is an isolated place, the clear nights become a starry spectacle, which you can easily view from one of its many campsites. Its low human population density and its incredible culture make this wilderness travel experience unique.
The wilds of Botswana are most definitely a region best explored as part of an organised tour. There are a lot of disreputable companies running trips so it really does pay to go with somebody like G Adventures. Check the button below for their itinerary.
8. Bike around the mountains of Macedonia
If you are more into the sporty wilderness travel, this adventure is just for you! The Mariovo Off-Road experience is a sort of three-day marathon that takes place every year during the last weekend of May.
Mariovo is one of the least populated regions in Europe, which makes it great for an outdoor escapade. The festival has different sporting events, like trail running, fitness, mountaineering and cycling, of course. You can choose a light route if you are an inexperienced cyclist or a 58 km trail that visits several towns and villages like Manastir, Caniste and Zovik.
Additionally, there are different social events in the campsite, like outdoor movies and parties to meet and interact with other participants. Oh, and if you need more encouragement since Macedonia is in the Eastern part of Europe, is one of the cheapest places to travel!

Unlock the The Broke Backpacker's GREATEST Travel Secrets!
You pop your email here, and we promise to send you only travel content that's actually relevant — sounds like a pretty good deal to us!
9. Experience New Zealand's South Island
There are plenty of places to enjoy an extreme adventure in New Zealand, but the South Island offers one of the best wilderness travel experiences without a doubt.
You can do the typical hikes and treks among the country's national parks and coasts, however, the South Island offers some unique opportunities, like swimming with dolphins in the Kaikoura Peninsula, walking near the colossal Fox Glacier (where you might spot a few crested penguins) or kayaking in the fjord benewath Mount Pembroke.
Beaches, mountains, glaciers, we all love New Zealand for its landscape diversity. Also, the wine is pretty good; so don't forget to taste some at its local vineyards. A glass of chardonnay pairs incredibly with a snowy view.
10. Visit a sacred temple in Shikoku
Doing a wilderness travel doesn't mean that you can add a bit of spirituality to the adventure, right? The Sacred Temple Route in Shikoku Island, Japan is an 88-temple pilgrimage trail that follows some of the most beautiful Buddhist monasteries of the country.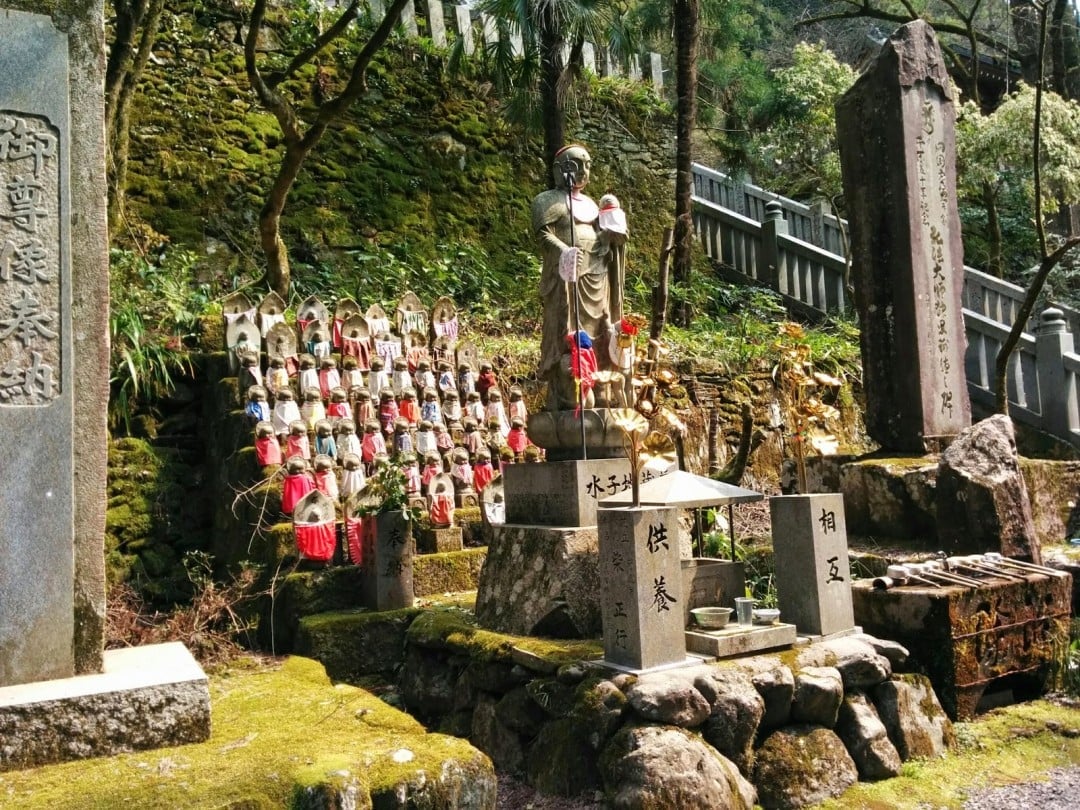 The journey starts at Koyasan, where Kobo Daishi, the Buddhist saint that created the route 1200 years ago, is buried. Most of the pilgrims start the trip there to ask for Kobo Daishi's help during the trail. However, not everything in this journey is spiritual. The path has some amazing hiking routes and gorgeous scenery. You can choose to climb one of its many peaks, swim in a thousand-year-old hot spring in Matsuyama or walk through an underground tunnel.
The adventure is pretty versatile and has a lot to keep you interested. We all know that Japan has plenty to offer to every backpacker, however, this trail offers a different side of the Nippon culture. So, whether you are a spiritual person or not, the Sacred Temple Route can't be missed if you are visiting Japan!
Final Thoughts
So there you go! Plenty of choices for your next wilderness travel adventure! Whether you prefer warm weather or snow, Latin America or Europe, the world is full of pretty amazing spots to please every outdoor lover out there! If you're looking for the right gear & footwear then there are more helpful hints to be found elsewhere on our site!
---
Bye for now, but not forever!
If you want MORE top-tier Broke Backpacker content like this, then sign up for our weekly newsletter below to get the latest and greatest!
And for transparency's sake, please know that some of the links in our content are affiliate links. That means that if you book your accommodation, buy your gear, or sort your insurance through our link, we earn a small commission (at no extra cost to you). That said, we only link to the gear we trust and never recommend services we don't believe are up to scratch. Again, thank you!
---
About the Author
Daniela Castillo
Hi! I'm Dann, I'm a writer and illustrator who wanted to go to grad school, but, somehow, ended up quitting her job in Mexico and traveling the world in search of stories.