Sequoia and Kings Canyon National Parks are nestled deep in the Sierra Nevada region of California. Sequoia is the most popular park, known for its stunning forests and epic hikes. Kings Canyon National Park is one big valley with a river in the middle, providing some dramatic scenery and great photography opportunities. They're right next to each other, so you have to visit both!
Rural California isn't written about as much as the big cities, so figuring out where to stay can be difficult. Sequoia National Park is surrounded by cute little villages and tourist resorts, but each has something different to offer. It's super important for you to get a sense of what's available before jumping in and booking your stay.
Which is where we come in! We've combined our own experience with hints and tips from locals and travel experts to bring you the five best places to stay in and around Sequoia National Park. We've got epic adventures, laid-back resort towns – and even an artsy little city for you! We've even picked out the best best hotels, cabins and airbnbs for you too!
So, let's take a deep dive into the best places to stay near Sequoia and Kings Canyon National Park.
Keen to book as soon as possible? These are our top three overall accommodation picks if you're in a rush to organise your USA trip.
It's one of the most incredible opportunities to explore the pristine national park backcountry, so it shouldn't be missed!
Quirky Getaway Near Sequoia National Park – Tiny House
We love tiny houses as environmentally (and economically) friendly alternatives to cabins and lodges! This cute little pied-à-Terre is part of the Airbnb Plus selection, meaning it has been handpicked for its gorgeous interior design and above-and-beyond service. There's also a petit patio with a dining area, where you can enjoy a sumptuous breakfast every morning.
Luxurious Villa in Sequoia National Park – Kaweah River
Overlooking the gorgeous Kaweah River, this lavish villa is perfect if you want to splurge. The outdoor space comes with a large outdoor swimming pool and rustic architecture reminiscent of the hills of Tuscany. Naturally, it also boasts gorgeous views of Sequoia National Park and is surrounded by verdant forests. The interiors are modern and spacious, perfect for families and large groups.
Budget-Friendly Lodge Near Sequoia National Park – The Kern Lodge
Enjoy the cabin experience from the comfort of a fully serviced hotel at the Kern Lodge! They have a variety of suites on offer to suit most group sizes, all of which feature a small kitchenette and luxurious bathrooms. It comes with fantastic guest reviews and even more exciting room rates that won't break the bank.
Struggling to make sense of the map? You'll need to get that sorted before heading on a hike! For now, let us help you decipher some of it. You'll be wandering around the Sequoia National Forest in no time!
Want a good deal? Be sure to pick up an 'America, The Beautiful Pass', it's $80 and gives you entrance to every National Park in the US for 12 months, plus a whole heap more!
Around the national park are a whole host of wonderful small towns and cities where you can base yourself. These are super convenient for exploring the Giant Forest as well as the nearby Kings Canyon National Park.
Read on and we've covered the best hotels and airbnbs in each area too, so you don't have to!
Three Rivers – This area is by far the best area to stay as it's super close to both Sequoia and Kings Canyon National Park. It's also retained its rural charm too.
Visalia – A short drive from the park, this laid back and leafy suburb is the ideal place for families to base themselves.
Kernville – If you're looking for adventure during your time in Sequoia National Park then this area is perfect. There's The Kern River, Isabella Lake and plenty of hiking trails close by too. It's one of the best small towns close to the Sequoia National Forest.
Tulare – If you're looking for a different and more authentic experience, then Tulare is the ideal spot for those looking to soak in the local culture.
Fresno – If you don't fancy hanging out in the sticks then Fresno is the perfect opportunity to soak in the city lights whilst still being close to the National Park.
#1 Three Rivers – Overall Best Place to Stay in Sequoia National Park
Three Rivers is the main gateway to both Sequoia and Kings Canyon – two of the best National Parks in the USA! It's a major tourist destination, but the friendly locals are more than happy to share some stories with you. The Giant Forest Museum and visitor centre, where you can learn about the national park, is only a short drive away.
Aside from the beautiful scenery on your doorstep, you'll also get a surprisingly authentic insight into rural Californian life! Three Rivers has managed to maintain its rustic charm, enchanting guests year after year. If you have the time, chill out and share a beer with the locals on your first evening.
We think this quirky little cabin is perfect for couples in need of a romantic break this summer. Nestled among the trees, it has a calm atmosphere and stunning views of the nearby scenery – as well as the sunset! It is located near a farm, so you will also get to enjoy views of the wildlife over your morning coffee. It's also just a short drive from the Giant Forest Museum and visitor centre.
Riverside Resort in Three Rivers: Kaweah Villa
Sleeping up to six people across three rooms, this is the perfect hideaway for larger parties planning on visiting Sequoia National Park! The swimming pool has its own waterfall for some ambience, as well as a separate hot tub with room for six. Kaweah River is easily accessed by a small footpath and makes a great spot to soak up the peaceful atmosphere in the morning.
Laid Back Motel in Three Rivers: Lazy J Ranch
Need a hotel but worried about breaking the bank? This secluded little motel is the place for you! It is located just off Sierra Drive, making it the perfect pitstop for those planning a longer road trip through the region. There is a small outdoor swimming pool, and each room comes with pool views. The interiors are a bit basic but have everything you need for a short stay and still has pretty spacious rooms.
Things to See and Do in Three Rivers
Beginner hiker? Let a professional take you through the stunning Sequoia National Park in this private guided tour. It's the perfect way to experience the pristine national park backcountry.
Like many national parks, Sequoia is a great place to peer up at the night sky and take in the galaxy – learn all about the stars with an environmental expert in this experience.
Sequoia Cider Mill Restaurant offers both American and Mexican cuisine – plus a surprisingly extensive drinks menu.
Have a look around the Giant Forest Museum and visitor centre for more information on the history and facts of the area.
#2 Visalia – Best Place to Stay Near Sequoia National Park for Families
Visalia has that leafy suburban charm that attracts families from across the United States year after year. It's only a short drive from the Giant Forest national park, but the laid-back facilities mean you don't have to give up on your home comforts. In particular, those with really young children should make sure to book accommodation in Visalia.
The community is close-knit, but not by any means insular. This means you're sure to feel welcome throughout your stay in the town. Accommodation here is pretty relaxed, with open spaces and flourishing gardens.
Gorgeous Treehouse in Visalia: Sierra Luxury
Visalia is an excellent neighbourhood for couples, especially older age groups. This charming little treehouse lets you enjoy a sense of adventure while still benefiting from all the comforts of home. Surrounded by windows, it lets in plenty of natural light, as well as sunrise views over the Sierra every morning. All the rooms have awesome views! There's also a small barbecue area outside, free parking and air conditioning.
Cosy Apartment in Visalia: Beverly Glen
Visiting on a budget? This is a great choice for families that need somewhere inexpensive. It only comes with one bedroom, but can sleep up to five guests. There is a small kitchenette with adequate facilities for a self-catering break in Visalia. The lush outdoor spaces are filled with stunning plantlife, building a welcoming atmosphere. The property also comes with free parking for 2 cars, so perfect for your family trip to the Giant Forest!
Spacious Family Home in Visalia: Sequoia Park
This family home is a little bit closer to Central Visalia and comes with three bedrooms. The master bedroom benefits from a private ensuite, perfect for enjoying some extra privacy in the mornings. There is a jacuzzi hot tub and easy-going swing chair outside, creating a calm environment for relaxing during the evenings. There's a sofa bed in the living room, so larger families are also welcome. It's also within walking distance of a Walmart and has free parking!
Things to See and Do in Visalia
ImagineU Interactive Children's Museum is an absolute must for families, with interactive exhibits explaining everything from science to history.
Visalia Mall is a must-see. It is the oldest indoor mall in California, with a great selection of stores ranging from luxury to bargains.
Visalia is known for its verdant neighbourhoods, so make sure to soak up the luscious parks. Houk Park has a great play area for young kids.
Crawdaddy's specialises in New Orleans cuisine; they have an extensive kids menu and a great selection of local beers.
#3 Kernville – Great Place Near Sequoia National Park for Adventure
Right in the south of Sequoia National Park, Kernville is the perfect destination for adventure travellers in the Sierra Nevada! It's a little bit off the beaten path, but totally worth it if you want to really connect with nature. The Kern River connects the town with the National Park, offering some of the best hiking opportunities in the USA.
To the south of the town is Isabella Lake. This is a little bit more laid-back and is a great spot to relax away from the stresses of life. Bring the kayak along if you have one (hire isn't available, sadly), or enjoy a walk along the shores.
Spacious Holiday Home in Kernville: The Lazy Crane
With space for up to 12 guests, this is our top pick for larger groups heading to Sequoia National Park. There is a small beach by the side river that guests can enjoy immediate access to from the patio. The interiors have recently been updated, with a top of the line kitchen servicing your every need. Visiting in the winter? The Alta Sierra ski resort is only a short drive away.
With views right over the Kern River, you'll never want to leave this gorgeous cabin! The interiors are contemporary, but the outdoor area has a rustic charm that creates a laid back atmosphere. There are a few excellent hiking trails nearby, including one that follows the river into Sequoia National Forest. It sleeps up to four people and comes with air conditioning, so it's great for small groups and families in the area.
This gorgeous little lodge might only have a three-star rating, but it comes with some of the best hotel reviews in the Sequoia National Park region! The interiors are rustically designed with native wood and traditional furnishings. During the summer, the outdoor swimming pool is an awesome cooling-off spot before enjoying the communal barbecue, there's even air conditioning too. This is a firm favourite with solo travellers, – but it's also great for families and larger groups.
Things to See and Do in Kernville
The Native American Cultural Centre is a great attraction for learning about the indigenous history of the Sierra Nevada.
Kern River Fish Hatchery is a must-visit for fishers. Learn about the life cycle of aquatic animals and modern farming.
There might not be any kayaks available at Isabella Lake, but there are a few great facilities along the Kern River for more adventurous visitors.
The Kern River Brewing Co. is the only option for nightlife in the town – check it out in the evenings for great beer and the chance to mingle with locals.
#4 Tulare – Where to Stay Near Sequoia National Park Off the Beaten Path
Despite only being two minutes south of Visalia, Tulare has an entirely different atmosphere. It doesn't see as many tourists, so this is where you get an authentic rural California experience. There aren't really any hotels in the town, so this is a great spot for staying in a modern cottage or upscale villa.
The green hills surrounding Tulare are well favoured by photographers, and the city itself has a rustic charm that you won't find in similar destinations elsewhere. This really is a unique opportunity for more adventurous travellers interested in local culture.
Tiny homes are a popular choice for budget travellers looking for a little extra privacy. What's more, they're one of the most environmentally friendly options. This little hideaway is located on a local farmstead, so you'll also get to soak up the rural atmosphere.
Contemporary Cottage in Tulare: Club Tulare
This cottage is a little bit basic compared to our other picks, but it comes with some of the best rates in Tulare! It also accepts pets, but make sure to contact the owner before you bring Fido along. Originally built in 1939, there are some historical features in the architecture, but the interiors are contemporary to ensure maximum comfort.
If you feel like splashing out on stylish interiors and private outdoor swimming pool access, you can't go wrong with this cute little villa in the heart of Tulare. It's located in a peaceful residential neighbourhood, so you'll have plenty of opportunities to mingle with the locals. Ski resorts, wineries, and the National Parks are all within a 30-minute drive. You'll have plenty to do!
Things to See and Do in Tulare
World Agriculture Expo is the largest of its kind; be sure to swing by if you're in town at the same time.
Want to learn about the history of this fascinating town? Be sure to check out the museum and visitor centre before you leave.
Visalia Adventure Park is a great option for families that want to let their children safely experience a slice of local adventure attractions – it's halfway between Tulare and Visalia.
Hit up Preferred Outlets if you're a bit of a shopaholic; they have the largest selection of designer outlets within the Sequoia region.
#5 Fresno – Coolest Place to Stay Near Sequoia National Park
We get it; travelling to rural areas can be scary! Luckily for you city slickers out there, Fresno is only about an hour's drive from Sequoia National Park. The bright lights of the city stand out among the arid landscapes of the region and are home to some of the most creative restaurants and boutiques in California. Fresno also offers quite a few things to do for travellers as well, so you definitely won't get bored.
The great thing about Fresno is that it's also pretty close to Yosemite National Park! Once you've hit up the natural beauties of the various national parks in the area, head to one of the many theatres and sample the local cultural delights.
Petit Boutique in Fresno: Tiny House
This stunning Airbnb Plus property is surprisingly affordable, given its high rating! It also comes with fantastic guest reviews commending the home on its desirable location, stylish interiors and laid back vibes. The fully functioning kitchen has everything you could need for a short stay in the city. There are heaps of art galleries right on your doorstep.
If you're looking for a place to relax and recharge before heading out for your next adventure, you've found the right one! This charming garden house is nestled in a very quiet area in North-West Fresno. You can enjoy full privacy, a super well-equipped home with lots of modern amenities and a gateway location to three national parks. The garden is the perfect spot to enjoy your morning coffee to get ready for the day.
This charming modern hotel is located in central Fresno, within walking distance of public transport and lots of dining options. The accommodation offers an outdoor swimming pool, affordable rates for each type of suite and a free breakfast buffet every morning. Fitness enthusiasts will also love the in-house gym/ fitness centre. The suites can sleep up to 5 people at a time, which makes it especially great for small groups or families that travel together.
Things to See and Do in Fresno
Soak up the creative atmosphere of Fresno with this artsy watercolour and travel journaling class.
Yosemite National Park is one of the most popular places of natural beauty in the country – take an eight-day trip with a licensed guide on this epic experience.
Departing from Clovis, this one day experience in a jeep is a great way to speed through the Sierra Nevada without breaking the bank.
Shakespeare in the Park might seem a little high brow at first glance, but it's actually a hugely popular activity for all ages throughout the summer.
Here's what people usually ask us about the areas of Sequoia National Park and where to stay.
Ya'll gotta make sure you've got travel insurance to cover your trip, especially if you're headed to the oh so expensive US of A! Don't overlook this super important bit of travel planning.
World Nomads' mission is to support and encourage travellers to explore their boundaries. They offer simple & flexible travel insurance, and safety advice to help you travel confidently.
They've been doing it since 2002 – protecting, connecting, and inspiring independent travellers just like you.
Get a quote below or read our in-depth review!
World Nomads provides travel insurance for travelers in over 100 countries. As an affiliate, we receive a fee when you get a quote from World Nomads using this link. We do not represent World Nomads. This is information only and not a recommendation to buy travel insurance.
Sequoia and Kings Canyon National Parks are mesmerising areas of natural beauty that every American should visit at least once in their life! Staycations are the way to go right now, so why not tick off a major natural landmark while you're at it? What's more, Yosemite National Park is only a short drive away, so there's plenty to do.
We think Fresno is a particularly great shout for the best place to stay! It's a bit further out, but for those new to adventure travel, it provides an urban respite from the untamed nature of Sequoia. It's also pretty close to Yosemite, so it is a great base if you want to hit up both parks.
That being said, we really can't pick an outright favourite here! Everywhere mentioned in this guide comes with its own charms.
Did we miss anything? Let us know in the comments!
---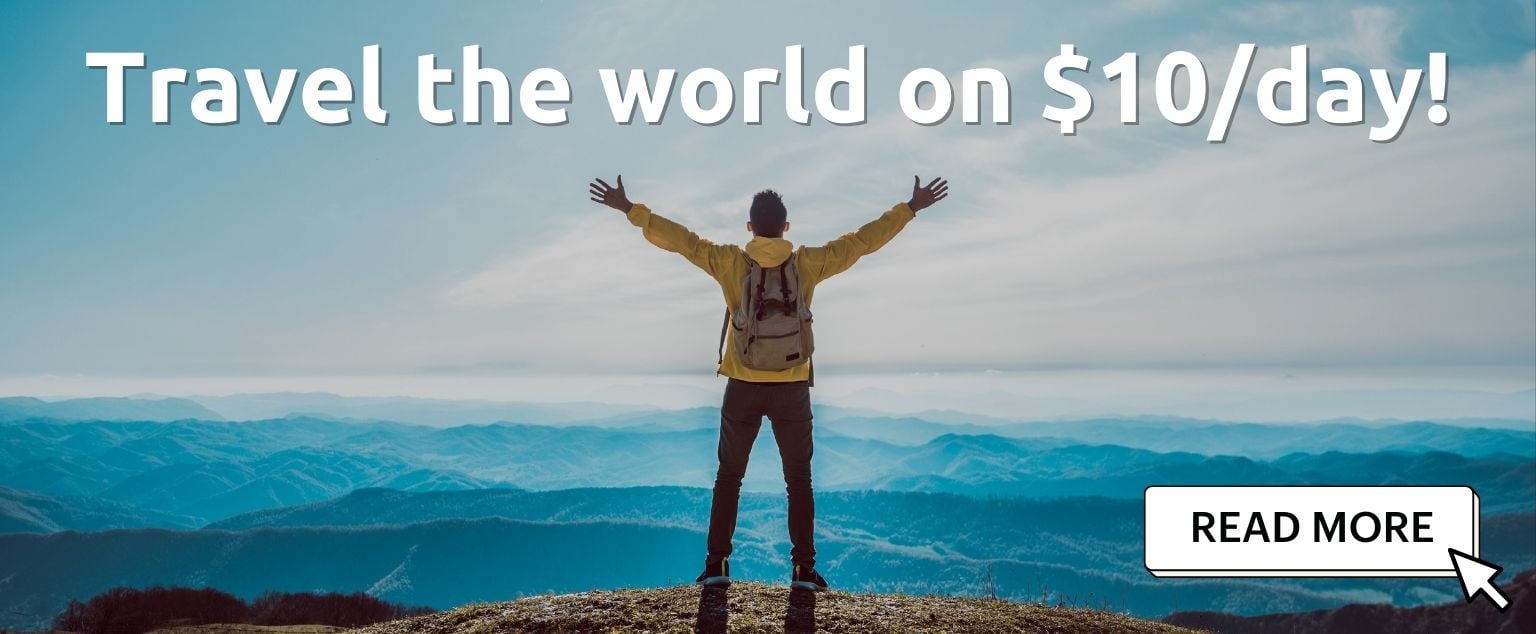 And for transparency's sake, please know that some of the links in our content are affiliate links. That means that if you book your accommodation, buy your gear, or sort your insurance through our link, we earn a small commission (at no extra cost to you). That said, we only link to the gear we trust and never recommend services we don't believe are up to scratch. Again, thank you!