Updated: February 2018 by Timon at Beard and Curly. 
New Zealand, a fabled land of Hobbits and Ring Wraiths, a place where there are more sheep than people and where the scenery is so spectacular it's almost unreal. Some of the best experiences I've had whilst backpacking New Zealand have been when I was completely broke, hitchhiking or meeting locals and other travellers who convinced me to change my plans, be spontaneous and follow my adventurous instinct…
New Zealand may seem to be an expensive country but with a bit of imagination, it's possible to travel New Zealand on a shoestring budget. These broke adventures have always resulted in great stories, new friends, and unforgettable experiences. I landed in January with a year-long visa and felt a bit like Bilbo Baggins, I was 'going on an adventure!'
And what an epic adventure it has been backpacking New Zealand on a budget. I've spent over six months exploring this truly incredible land and here is all of my knowledge, prepared for you guys in one handy budget guide to backpacking New Zealand…
Backpacking New Zealand: Travel Costs
I made no solid plans for New Zealand. In fact, my research of the country pretty much consisted of binge watching Lord of The Rings and The Hobbit (which is nowhere near as good) films. New Zealand is beginning to boom as a backpacking destination. With easy entry requirements, generous visa lengths, some of the best hiking and scenery in the world, combined with adrenaline fuelled activities, backpacking New Zealand is an experience with something for everybody.
Despite the backpacker boom, New Zealand, in general, is a pretty pricey country to travel in. Kiwi reputation and hospitality, however, never fails to disappoint. With some of the nicest people in the world, hitchhiking, home stays, CouchSurfing and WOOFing are a backpacker's best friend when trying to travel the country on the cheap.
As Peter Jackson once described, "New Zealand is not a small country, but a large village." Kiwis are always ready to help you out wherever possible. Whether it is telling you about the best place to sit and watch the sunset while you devour fish 'n' chips, or driving you out of their way to get you where you need to go.
On my travels in New Zealand, I have been consistently amazed at just how kind, and fun, the Kiwis can be – strangers will open up their homes so you don't get fined for sleeping in your car or will invite you out for a drink, Kiwis are a huge blessing to anyone backpacking New Zealand.
Visa Requirements for Backpacking New Zealand
I told you New Zealand was easy right? Well, a Visitor Visa (for most nationalities) is obtained on arrival. Entering as a visitor, you must have proof of onward travel exiting the country and you may even be asked for proof of funds to support yourself while you are here – the good thing is, credit cards count as proof of sufficient funds! The cost of a Visitor Visa you ask? If you are a UK citizen absolutely nothing! And you can stay for up to 6 months.
Want to stay longer? Many nationalities have access to a Working Holiday Visa, for UK Citizens under 31 years old, this is around £115 and you can stay for up to a year. Best of all, you can legally find work, very handy if you find yourself needing to replenish your backpacking funds.
Getting Around whilst Backpacking New Zealand
Whilst backpacking New Zealand you will basically be using one main highway road on both islands. Along this are all the 'main points of interests'. The best way to get around New Zealand is definitely by car. There are multiple rental companies winNew Zealand but the most affordable and backpacker friendly option is Jucy.
A lot of the places you will want to visit are not accessible by bus; national parks, starting points for hiking, small surf towns etc, so having a car makes this much easier. Even better than a car is a campervan but this comes with a higher price tag.
Buying a car or campervan in New Zealand has its benefits, but also comes with risks. If you are backpacking in New Zealand for a while, it makes sense to buy a vehicle. There are several important steps to take to make sure you do not get ripped off. The last thing you want is a hunk of crap and several thousands of dollars down the toilet bowl.
Backpacker cars are seasonal. When a rush of backpackers arrives in early and mid-summer, the buying frenzy is on and prices go up. Likewise, just before winter, backpackers are trying to offload their vehicles, sometimes finding themselves without a buyer, begging for a quarter of the price they purchased it for.
When buying a car or campervan, your best option is finding a car on TradeMe. Facebook groups and backpacker forums have tons of cars, but finding a good one is like finding a needle in a haystack. Prices can range from $2,000 NZD for a station wagon, $4,000 NZD for a whiz banger campervan, or up to $8,000 NZD for a high-end self-contained campervan.
While a campervan is more comfortable for sleeping, a station wagon is a great alternative. They are fuel efficient and have a much higher resale value (because Kiwis want them too!).
Make sure to get a vehicle pre-inspection, ensure it has a valid WOF, and run a vehicle history report to make sure it is not stolen or money is owed. Lastly, unless you plan to relocate to New Zealand and live in your car forever, you will need to sell it one day. Take good pictures when the car is clean, and before you show the vehicle to someone, clean it again. You would be surprised by what a good cleaning can do to help sell your car.
A huge part of the attraction of backpacking New Zealand is exploring the truly gorgeous roads and you will want to make many a photo stop. On a bus, you can't just ask the driver to stop, sadly. So you might miss incredible photo ops and jaw-dropping scenery.
An alternative to hiring or buying a car is to sign up to TransferCarNZ, here you can get free one-way car/camper rentals. How? The companies need the cars transferred back to the busiest hubs and why pay someone when backpackers will do it for free! If you are planning to use buses, Intercity often have the best prices for point-to-point journeys and super friendly bus drivers!
Uber is hands down the best way to get around cities, the price is locked in on the app so you can't get ripped off and it will always work out cheaper than travelling by taxi. Click here and your first three rides are discounted (plus my next ride will be too – cheers!).
Backpacker Accommodation in New Zealand
Accommodation is not cheap in New Zealand, even hostels are expensive! In the 'high season' (summer and in some areas, winter) they will set you back by $35 NZD per night on an average – this is for a shared dorm. Only use hostels when absolutely necessary, CouchSurfing is widely used in New Zealand and a great way to meet new people and locals while backpacking New Zealand. If you are one of the lucky ones with a car, it is possible to sleep in your car in registered campsites with facilities.
Campsites are clearly stated whether you can stay in a 'non-contained unit' i.e. no pooper. While there are some free campsites, most charge $6 – $18 NZD.  While many people take the risk of 'freedom camping' it comes with a hearty fine if you are caught. A camping hammock is a subtle alternative & is far less conspicuous.
Working for accommodation is another option in New Zealand. If you know you are going to be hanging around an area for a while, check with the local hostel/ homestay if they offer Work for Accommodation service. You may have to give up 2-3hrs of your time each day, but you'll get your accommodation for free. I worked on a farm in New Zealand for 10 weeks as an Au Pair and farm hand, not only was my accommodation free but I also had free food thrown in. Plus, my boss gave me access to a car to use when I wanted, which meant I could explore so much more! On sites like Workaway, you pay just $29 for the year and then have access to literally thousands of projects all around the world where you can help out in exchange for food and board.
You'll find Kiwi's are incredibly generous when it comes to opening their doors to you. You could also rent a lovely Airbnb property and if you're a couple without a campervan, this is often the best way to go. Use this Airbnb coupon code for $35 off your first stay! If you are open to exploring New Zealand in a van, check out this article by Beanies and Bikinis for inspiration.
| | | |
| --- | --- | --- |
| Auckland | Verandahs Backpacker Lodge | This cute 1900's hostel is nestled in the heart of the city. The verandahs is a great hangout spot & you have an incredible view of Auckland harbour! Check out more of Auckland's top hostels. |
| Waiheke Island | Waiheke Backpackers Hostel | What an amazing location for a hostel, right above Onetangi Beach with stunning sea views. It's even got a BBQ deck overlooking the ocean, for those sunny Sunday sessions. |
| Raglan | Solscape Eco Retreat | This place is a nature lovers dream, nestled at the bottom of Mt Karioi & overlooking the Tasman Sea. If you're a surfer then you'll love that Ngaranui Beach & Manu Bay is only a short bush walk away. This hostel is all about reducing your ecological footprint & living sustainability. |
| Rotorua | Funky Green Voyager | This hostel is environmentally friendly & has an awesome backpackers vibe. The social areas are great, it's got a beautiful big backyard with a BBQ. Plus if you want to save money on food, it's got a modern kitchen. |
| Gisborne | YHA Gisborne | If you want to visit the East Cape of NZ, this is where you want to be. You're surrounded by stunning beaches, the harbour, cafe's & nightclubs. |
| Tongariro | YHA National Park Backpackers | This place is an outdoor junkies' paradise with its own indoor climbing wall. It's located on the doorstep of Tongariro National Park & even provides you with transport to & from Tongariro Alpine Crossing & surroundings. |
| Wellington | The Dwellington Hostel | If you're sick of slumming it & want something a little more stylish & modern, then this place is perfect for you. It's got a great social scene with half the area dedicated to common areas. There's a chef style kitchen, long dining table, TV, games room & chilled outdoor areas. WiFi is free & so is breakfast! |
| Fox Glacier | Ivory Towers Backpackers Lodge | You know it's a good hostel when it has a spa & sauna! If you're going to cook, the kitchen has free tea, sugar herbs and spices and oil. Chill by the wood fire on a cold night, get social & play some games or amuse yourself with the big TV & their hundreds of movies. |
| Wanaka | YHA Purple Cow | This hostel is located in the stunning alpine village of Lake Wanaka. They have a free pool table, sky TV, movies, BBQ & fireplace. You can book adventure activities like skydiving, canyoning, rock climbing etc here! |
| Queenstown | Adventure Q2 Hostel | The social atmosphere here is great to meet other travellers from around the world! It's right in the heart of the city, close to the nightlife & across the road from The Village Green. |
Book Your New Zealand Hostel Here!
Must Try Experiences in New Zealand
Adrenaline and adventure capital of the world, New Zealand is definitely not short on things to do. Entry into what New Zealand is famous for, the mountains and scenery, is free of charge. You may be advised to take a guide in winter for some treks, but it is not mandatory and if you are an experienced hiker you will probably be fine. You may come across donation boxes at some sites, this is a goodwill gesture and again is not mandatory.
Activities like Skydiving, Bungee Jumping, and Glacier Heli-Hiking are among the most popular activities that you should try to have a crack at whilst backpacking New Zealand. Home to one of the world's highest bungee jumping sites, Queenstown is the best place to test your nerves. Skydiving is found all over New Zealand but on a budget backpacking trip do your jump at Lake Taupo, the cheapest place to jump in New Zealand. You'll jump over one of New Zealand's largest lakes (same size as Singapore) and on a clear day you should be able to see the jaw-dropping scenery of the Tongariro Crossing.
Adrenaline activities are great but they will cost you quite a bit, the further south you go the higher the price seems to be. Think about the activities that are an absolute must do and budget for those. Sign up for sites like GrabOne and BookMe while in New Zealand. If you can be flexible or spontaneous these sites are awesome when backpacking New Zealand! They often will be selling adrenaline activities for as low as a dollar if you are lucky!
Hiking in New Zealand
Hiking in New Zealand is a favorite activity by Kiwis. If hiking is your thing, you will quickly realize why Kiwis throw on their gators and massive hiking boots to hit the mountains whenever they can. The most popular hikes in New Zealand are the Nine Great Walks.
These hikes have world-class infrastructure, comfortable huts, and are all good hikes for beginners. Hut reservations are required in advance, and bunks cost between $32 and $70 NZD per night depending on the hike. Of the nine walks, the best ones are the Milford Sound Track, the Routeburn Track, the Kepler Track, and the Tongariro Northern Circuit. Check out this post for a comprehensive guide on the Nine Great Walks of New Zealand.
While these are the most popular, don't be worried if you didn't score a reservation. There are even better hikes in New Zealand! Getting into the backcountry, or tramping as the Kiwis call it, has advantages of smaller crowds and more serious hiking. For experienced hikers, you cannot go wrong with your pick of the Travers-Sabine circuit to Blue Lake, the Copeland Track, Mount Brewster, Gillespie's Pass, or the best hike in New Zealand, the Cascade Saddle.
If venturing into the mountains is not your thing, it is still worth checking out some of the incredible day hikes in New Zealand. These are easily accessible, which means they are also popular and will likely be busy, especially during the peak summer tourist season. The best day hikes in New Zealand for beginners are Diamond Lake, Key Summit, Roy's Peak, Isthmus Peak and Lake Marian. For a more advanced hike, check out Mount Taranaki, Mueller Hut, Ben Lomond, Gertrude's Saddle, and Avalanche Peak.
Staying in Touch While Backpacking New Zealand
New Zealand allows you to be as connected or disconnected as you want. In the main towns, you'll find no problem to grab four bars of signal. But wander a little off the beaten track and you'll find yourself without any signal at all. The cheapest and easiest way to stay connected in New Zealand is with a local Sim Card. Grab a free 2degrees travellers SIM at the airport and top it up with $20NZD and choose the best pre-paid plan for you.
WiFi is pretty common throughout New Zealand, most hostels and home stays will offer WiFi however it often comes at a price and is not cheap (or fast). Free WiFi is offered at certain hotspots around cities, on buses and in some cafes/bars however you will often have a limit in time or download usage, so don't expect to Skype for long! The best signal is found on the North Island of New Zealand around Auckland.
Where to go Backpacking New Zealand
Backpacking Auckland
Auckland is the entry into New Zealand for a lot of people backpacking New Zealand. This city holds the majority of New Zealand's population and it'll probably be the busiest place you visit in New Zealand. Auckland Central itself is just like any other Western city, perfect for picking up any last minute necessities but spend too long here and you will drain your funds fast. Visit the sky tower for some views over the city, or to kickstart the adrenaline by walking or jumping off the top! The average price of a hostel in Auckland ranges from $35 – $40NZD per night and there are not many sites worth visiting. If you are willing to get out of the city, there is plenty to do.
Climb a Volcano in New Zealand
Climb Mount Eden Domain at sunset for a beautiful view over the city and see the Sky tower lit up at night. Take some snacks and some cold beer and watch the city light up. Did you know this is Auckland's highest volcano?
Backpacking Waiheke Island
There are a couple of islands off the coast of Auckland, this one in particular transports you to a tropical paradise and you'll forget you were ever in a big city. Only $35NZD return on the ferry, this island is paradise. White sand beaches, beautiful vineyards, great walking trails and incredibly blue water, this is the perfect place to spend a day. Eating out on the island is expensive, I would recommend bringing a picnic or barbeque food or cooking yourself and eating down by the beach.
Book Your Waiheke Hostel Here!
Backpacking Rangitoto Island
A volcanic island off the coast of Auckland, uninhabited by people and a reserve to some of New Zealand's native birds and bush, Rangitoto is a great place to reconnect with nature while backpacking New Zealand. There are limited ferries to Rangitoto each day at around $30NZD return per person.
No need to book in advance, just pop down to the ferry terminal to buy your ticket. Go late afternoon and explore the island, there are multiple hiking loops and plenty of cool caves. Get to the top for sunset and enjoy panoramic views of Auckland and the sea horizon behind you. Make sure you take that last ferry back or you'll be stranded.
Dive into a Marine Paradise
If you are lucky enough to have a car then drive an hour north of Auckland to Goat Island, New Zealand's first marine reserve. Here you can dive straight into the water and enjoy an array of tropical fish, plants, and coral. On a lucky day, you may even see whales and dolphins! Snorkel hire is cheap at around $25NZD for a few hours!
Backpacking Raglan
Possibly my favourite place on the North Island of New Zealand, this cute little hippie/surf town caters well to New Zealand backpackers. Without being massively overrun with tourists this wee town is known for being one of the best surf and kitesurf beaches in New Zealand and it has a great chilled out vibe. Most people around here will surf and everyone is keen to teach you how.
Board hire is cheap at only around $20NZD and if you stay at a hostel, they will often have discounted lessons available. Definitely CouchSurf here; you will meet some wicked people who will probably have boards, boats, and kayaks that you can borrow!
Backpacking Coromandel
Only a two-hour drive from Auckland is the Coromandel Peninsula. There are loads of activities making this a wonderful weekend getaway. The white sand beaches are pristine at New Chums Beach and don't forget to hike up to the overlook for epic views. Hot Water Beach, while not very scenic, is a fun experience to soak in natural hot springs oceanside during low tide. The Karangahake Gorge is very scenic and has some short walking tracks.
The best stop and a must visit in New Zealand, is Cathedral Cove. Come during low tide and preferably at sunrise or sunset. There are only two hostels in Coromandel costing between $30 – $35 for a dorm bed. There are several campsites on the peninsula for around $10
Backpacking Rotorua
Rotorua or the town that smells like farts, as most people will refer to it as is actually not as smelly as it is made out to be! There is LOADS of geothermal activity here. This town is incredibly tourist orientated and backpacker friendly – the whole working part of the town comprises of backpackers. I would recommend CouchSurfing here since the hostels cost quite a bit. If hostels are your only option, Rotorua Central Backpackers is an awesome one in the centre of Rotorua.
While backpacking here, check out the Wai-O-Tapu National park for all things Geothermal. You can hire a mountain bike and take the trail to the national park or pay for the shuttle service to take you there if you are in a less active mood. Entry to the national park is around $33NZD- slightly pricey but totally worth it and a must do while backpacking New Zealand.
The Redwoods are incredible and you can easily spend a day wandering through the woods, swinging on vines, pretending to be Tarzan. The Green and Blue Lakes are a must see while here, as are the hot pools. You will need a car to reach many of these places in and around Rotorua. I hitchhiked my way around. It was free, easy and because the place is so tourist friendly, it never took long to get a ride.
Backpacking the East Cape Road
Take a road trip in the spring/summer around the East Peninsula of the North Island. It is beautiful and relatively unexplored by travellers. Rugged coastline, mountainous scenery, beautiful sunrises and plenty of off the beaten track experiences to be had.
One of the must-do stops around the East Cape is the beautiful Te Kaha- a rural area with some of the most unique and friendly homestays! I stayed at the lovely Airbnb property Maraehako Bay Retreat for two nights. Sign up using this LINK to get $35 credit. They had incredible sunsets and even offered kayaks and paddle boards.
Next on your backpacking itinerary should be the gorgeous Tatapouri. An incredibly small, local seaside town where you can feed Stingrays, tackle some epic swells with your surfboard, ride horses up the mountains and along the beach or simply sit back and enjoy the views. Some sights to see around the East Cape include the East Cape Lighthouse, which is also the most easterly point in New Zealand.
Backpacking Tolaga Bay
This is the longest pier in New Zealand and is super fun to jump off of. The activities along the East Cape are incredibly backpacker friendly due to the (surprising) poverty in the area with almost all accommodations offering Work for Accommodation options.
Enjoy Sunrise at Blue Duck Station
This is my favourite place in New Zealand to disconnect and get back in touch with nature. The most gorgeous scenery surrounds you and they make the best Goat Curry! This farm is 5200 acres and is leading the way in environmental conservation. A generous portion of land has been given back to nature, ensuring the protection of New Zealand's native bush and wildlife such as the Kiwi or Blue Duck. Enjoy bush walks, horse treks, and hunting activities.
Wake up early and witness the most incredible sunrise, I promise you won't regret it. At $37NZD per night, it's not the cheapest but it's worth it. You'll fall in love with Blue Duck Station and will want to stay longer, good thing is they are often looking for WOOFers! You'll need a 4×4 car to get here. This is way off the bus route and it would be striking gold if you managed to hitchhike here. But I promise it is worth visiting it while backpacking New Zealand.
Backpacking Tongariro National Park
This park is New Zealand's oldest and is also a dual World Heritage site. It is home to the famous 'Mount Doom' and of course, The Tongariro Crossing – one of New Zealand's best day hikes.
There are many LOTR filming sites around here as well as many alternative walks. There is really not much else here other than hiking (tramping) trails. Tackle the mighty Tongariro Crossing (19.4km ouch!) and witness steam coming off the still-active volcano and if brave enough, follow in Frodo's footsteps and climb Mount Doom (Mount Ngauruhoe).
In summer, definitely camp in the designated campsites and make sure to look up into the clear night sky. You will see countless stars. The stunning sky will take your breath away. Accommodation here is cheap and backpacker friendly, around $25-$30NZD per night.
Backpacking Mount Taranaki
The most picture-perfect volcano in New Zealand is Mount Taranaki. One a clear day, it can be seen hundreds of kilometers away. This area of the north island has some pretty amazing sights to explore and epic hikes. Climbing Mount Taranaki is one of the hardest hikes in New Zealand, but worth every view.
For an easier hike than the summit, check out the Pouakai Tarns for a stunning picture of Mount Taranaki. Nearby in New Plymouth, the area around the Paritutu Rock is beautiful. Just up the coastline are two incredible places to explore during low tide.
The Three Sisters Beach and Elephant Rock, as well as the White Cliffs walkway, are some of the most scenic coastlines the north island has to offer. Hostels around Mount Taranaki are located in New Plymouth with dorms starting from $25.
Backpacking Wellington
While backpacking New Zealand, my favourite city was Wellington. This funky place is great to spend a few nights resting your achy legs from the crossing. Set on the bottom tip of the North Island, from here you can take the ferry across or fly to the South Island. Spend your days in Wellington at the Te Papa Museum – free entry and free wifi – one of my favourite museums in the world.
Climb Mount Victoria and enjoy walking through pine forest, escaping the city and taking in the beautiful panoramic views from the top. Wellington is also BIG into LOTR and has plenty of day trips, so super fans, you will adore Wellington!
Backpacking Franz Josef/Fox Glacier
These two small townships are set amongst incredible mountains on the West Coast, temperate rainforest and of course, glaciers! The activities here aren't cheap. Glacier Heli-Hiking attracts people from all over the world and I would say is definitely worth the money (around $400NZD). This is where I plan to do my Skydive; I mean jumping from 19,000ft with a view of NZ's highest mountains, glaciers and lakes are not bad, right? Skydiving here ranges from $250NZD – $550NZD depending on the height- go big or go home right?
Give CouchSurfing a try around here, the hostels are pretty pricey ($30-$35NZD per night) plenty of seasonal staff working here offering couches. Otherwise, check out some of the designated campsites, they are a bit out of town but beautiful and cheap!
Instagram the Wanaka Tree
Wanaka is home to the most Instagrammed tree in the world – the Wanaka tree. This beautiful lakefront town will make you fall in love with New Zealand (if you aren't already). Surrounded by unbelievable peaks, beautiful lakes, and forest, Wanaka is a favourite spot for those into photography, hiking or anything chill and creative. Check out the stunning pictures taken by Beanies and Bikinis in this kickass article. Make sure to take an Instagram worthy picture.
Hike Rob Roys Peak, it is crazy beautiful once at the peak. To get here you will need to hitchhike or drive. Try and do this as early as possible. Hiking in the glaring midday sun is no fun in New Zealand. Hostels here will be around $25-$30NZD per night but CouchSurfing is easy – often you may find yourself CouchSurfing in empty hostel beds! (But shhh that's a secret…) Drinks here are pretty cheap and the popularity of food trucks here means that food is getting cheaper too! Save your money for the next stop…
Backpacking Queenstown
Oh, the home of adrenaline! Queenstown is known around the world as adventure capital and it does not disappoint. The list of things to do is never-ending. With so many travel and tour companies operating here, there is always a deal to be found.
Bungee jumping was an activity I never thought I would try, but I was roped into (no pun intended) jumping the Nevis. It was terrifying but so worth it to say I've jumped off one of the world's highest bungee jumping sites. Queenstown is a must do stop when touring the South Island!
To save a bit of money try CouchSurfing or stay in Franklin outside of Queenstown and hitchhike in. Hitchhiking in and out of town is incredibly common here; you'll see heaps of people doing it. Hostels here are expensive ($35-$45NZD per night). Drinking and eating in Queenstown can be as cheap or as expensive as your taste makes it. The famous Ferg Burger is a must do while not breaking the bank! Or you could head to Searle Lane Bar and enjoy cheap drinks and Pizza at happy hour!
Queenstown is not just adrenaline and drunkenness. There are some great walks around here, which will cost nothing but your breath. Ben Lomond is one of highest peaks around Queenstown. It will take you around 7 hours to get up and down, but is so worth it. You could also head up to Queenstown Hill Lake for a beautiful sunset view over The Remarkables.
Book Your Queenstown Hostel Here!
Backpacking Aoraki / Mount Cook
The tallest mountain in New Zealand is…Mount Cook! And no, you cannot hike it. This national park is the center to the stunning Southern Alps mountain range that defines the South Island of New Zealand. Lake Pukaki is a beautiful blue lake with scenic views of the mountains in the background. The drive into Mount Cook National Park winds along the lake with several viewpoints.
Once in the park, there are two valleys to explore, the Hooker Valley and the Tasman Valley. Tasman lake was once a massive glacier that has receded several kilometers in just the last decade. The Hooker Valley Track is a wonderful easy 3-hour walk to Hooker Lake. Glacier melt floats in the lake beneath the craggy peaks of Mount Cook.
For one of the best hikes in New Zealand, head up to Mueller Hut. This popular day hike takes around five hours, or plan and book a night stay in the hut. These are the best views of Mount Cook and staying for sunset to see the last light on the tallest mountain in New Zealand is truly something special. Staying the night in one of the most scenic (bright red!) huts costs $36.
It is cold so come prepared, but staying the night in complete silence mixed with thunderous booms from nearby collapsing glaciers is incredible to experience. There are no hostels around Mount Cook. Camping is available in the park for $13 or head over to Lake Tekapo. Stop and check out the Church of Good Shephard, and grab a dorm for $30.
Backpacking Fiordland
An absolute must do while backpacking New Zealand is visiting the stunning Milford Sound. Part of the Te Wahipounamu World Heritage Site Milford Sound is the best known and most visited Fiord. Cruises are as cheap as $45NZD and well worth it. Self-drive down and take in the incredible views, the drive is just as beautiful as the destination. I wouldn't stay overnight in Milford Sound unless you have a campervan (or a lot more money).
If you are not into cruises, try one of the incredible Kayaking trips. Most will offer pick-ups from Te Anau a small township before Milford Sound. Here you will be spending up to 5hrs (or overnight if your budget stretches) in the beautiful Milford Sound. Check out the guys at GoOrange Kayaks for great trips onto the Fiord. Stay in the small town of Te Anau, there are plenty of campsites, freedom camping spots and camper parks here. The hostels are reasonably priced but again I would CouchSurf or camp to save money.
Backpacking the Catlins
The Catlins is a large area on the southern coastline of New Zealand. It is mostly uninhabited with coastal rainforest and rugged beaches. Several beaches are home to the rare yellow-eyed penguin among other wildlife. The Catlins are known for several great waterfalls including McLean Falls, Purakaunui Falls, and the Matai Falls.
Not too far up the road is one of the most scenic coastlines overlooks at Nugget Point. It is an easy 10-minute walk to the lighthouse with incredible views of all the rock formations protruding from the ocean floor. There are no hostels in the Catlins, the closest area for a hostel is in Invercargill for $30 dorm beds. There are several free campsites near the Catlins for those with a campervan or tent.
There are many more extraordinary places in New Zealand but these are definitely hot spots you should hit up, especially on a budget backpacking trip to New Zealand. Trying to plan your backpacking trip around New Zealand, check out this wicked itinerary!
Budget Tips for Budget Backpackers exploring New Zealand
To keep your spending to an absolute minimum whilst backpacking New Zealand I recommend sticking to these three rules of budget adventuring….
Hitchhike: Hitchhike your way around. Kiwis are known for their amazing hospitality. It would be a shame not to give it a shot. Hitchhiking in New Zealand is the best way to keep your transport costs down so you can spend more on adventure activities.
Camp/ CouchSurf: With plenty of gorgeous natural places to camp at as well as numerous campsites, New Zealand is an excellent place to carry a tent – Check out this post for a breakdown of the best tents to take backpacking.  If you're craving some company or local experience, jump on CouchSurfing or Airbnb. You could also give organic farming a hand and try WOOFing your way around New Zealand.
Cook your own food: Carry a pocket rocket stove on your backpacking trip. If you're not too keen on trying the local food, whip up some quick meals and save a fortune! Check out this post for a full breakdown of the best stoves to take backpacking. 
Pack your bible: Learn how to travel the world on $10 a day whilst you get your shit sorted, discover the secrets to longterm travel and build an online income. Check it out here.
Volunteer: If done properly, volunteering is an excellent way to cut down your costs on the road. I strongly recommend Workaway – you pay just $29 for the year and then have access to literally thousands of projects all around the world where you can help out in exchange for food and board.
Books to Read
The Backpacker Bible – Learn how to ditch your desk and travel the world on just $10 a day whilst building a life of long-term travel with an online income.  Shameless bit of self promo here but this book is basically my dissertation on backpacking, nine years of tips and tricks and your purchase helps keep the site going. If you've found the content on this site useful, the book is the next level up and you will learn a ton – if you don't, I'll give you your money back. Check it out here.
Lonely Planet New Zealand – Insider tips to save time and money and get around like a local, avoiding crowds and trouble spots. Get to the heart of New Zealand with the Lonely Planet. 
Squashed Possums – Check out this cool little book and explore New Zealand's off the beaten track backpacking gems. 
Field Guide to the Wildlife of New Zealand – This glorious photographic field guide illustrates New Zealand's glorious wildlife. A must read for a nature lover backpacking New Zealand.
 The Penguin History of New Zealand – Did you know that New Zealand was the last country in the world to be discovered by man? Find out about the history of New Zealand. 
Explore New Zealand – A great choice for someone who chooses a driving holiday to discover the stunning diversity of New Zealand. The book has 61 routes in total, and each contains a detailed map and full-colour photography that illustrates some of the highlights of that particular trip.
The Bone People – Winner of the Booker Prize in 1985, The Bone People is the story of Kerewin, a despairing part-Maori artist who is convinced that her solitary life is the only way to face the world.  This novel speaks about New Zealand's people, its heritage, and landscape with great perceptiveness. A great read to understand the culture from an insider's perspective.
A Land of two Halves – After ten years in New Zealand, Joe Bennett asks himself what on earth he was doing there and begins to explore the reasons New Zealand is quietly seducing the rest of the world. An intriguing read.
The Changeover – An interesting supernatural romance, it's great for a light read on a long haul trip.
What to pack for New Zealand
On every adventure, there are five things I never go travelling without.
1. Security Belt with Hidden Pocket: I never hit the road without my security belt. This is a regular looking belt with a concealed pocket on the inside – you can hide up to twenty notes inside and wear it through airport scanners without it setting them off. This is hands down the best way to hide your cash.
2. Pocket Blanket: This lightweight, waterproof, super compact pocket blanket is a must for all adventures. Doubling up as an emergency poncho, this picnic blanket is worth it's weight in gold when chilling, or camping, on the beach. It comes with a carabiner, a secret zipped pocket where you can hide stuff and pocket loops which you can weigh down using stones.
3. Microfibre Towel: It's always worth packing a proper towel. Hostel towels are scummy and take forever to dry. Microfibre towels dry quickly, are compact, lightweight and can be used as a blanket or yoga mat if needs be.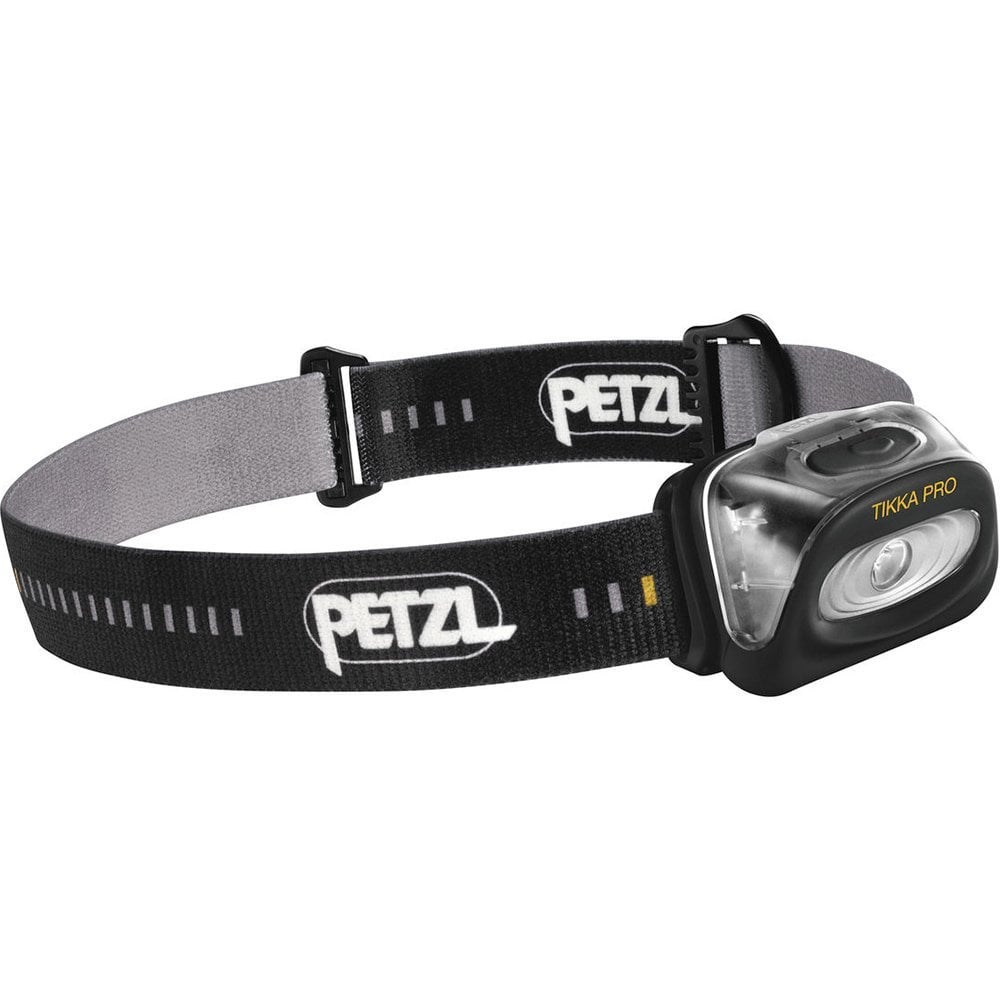 4. Headtorch: I would never travel without a headtorch. Even if you only end up using it once, a decent head torch could save your life. If you want to explore caves, unlit temples or simply find your way to the bathroom during a blackout, a headtorch is a must. Currently, I'm using the Petzl LED headlamp with red light (which insects can't see).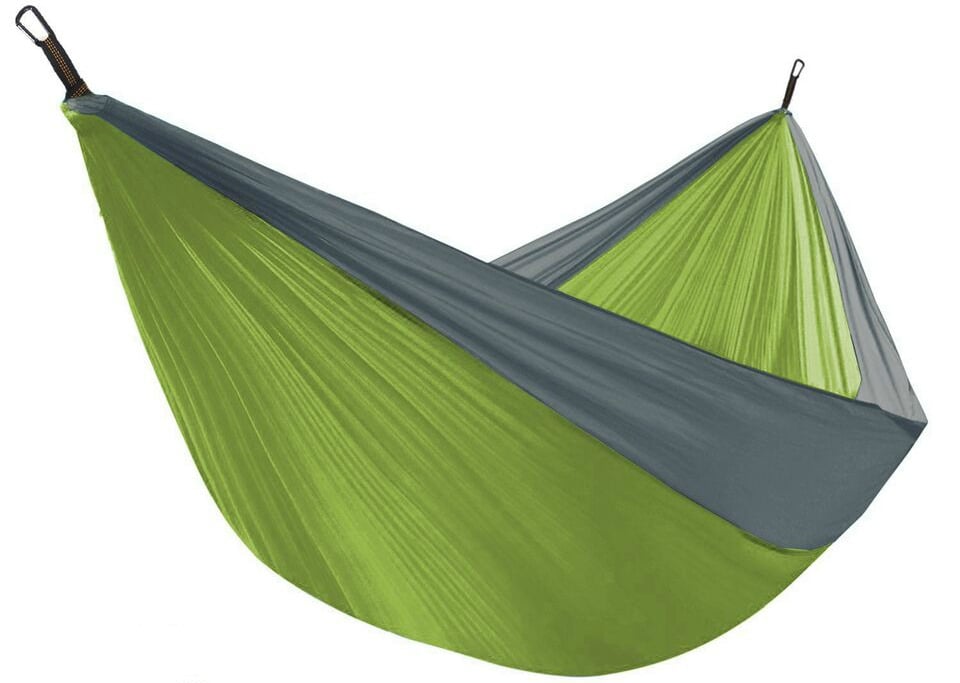 5. Hammock: Taking a tent backpacking is not always practical but hammocks are lightweight, cheap, strong, sexy (chicks dig hammocks) and allow you to pitch up for the night pretty much anywhere. Right now, I'm rocking an Active Roots parachute hammock – it's light, colourful and tough.
For plenty more inspiration on what to pack, check out my full backpacking packing list.
Sex, Drugs & Rock n Roll
Kiwi girls are some of the most beautiful, friendly & down to earth chicks you'll meet when backpacking. Typically they love to have fun, drink & party, it goes the same with the lads. Word on the street is that girls love foreign accents & many backpacking babes love the look of the Maori men.
You can come across weed, ecstasy & MDMA if you look in the right places & ask the right people. The consequences are hefty if you're caught! It's not like South East Asia where you can bribe your way out of trouble, so be careful especially on public transport as they often do sniffer dog sweeps particularly before a big festival. For tips on how to stay safe whilst getting fucked up, check out Blazed Backpackers 101.
Apps to download before travelling to New Zealand
Download the following apps as you go backpacking through New Zealand.
Maps.Me – Prone to getting lost or taking that 'shortcut' that adds another few hours onto a simple walk? This app is definitely for you. My favourite offline maps app, download your map and route before you venture out to keep you on track while backpacking New Zealand.
XE Currency – I used this a lot when backpacking New Zealand. It is a great help while calculating expenses.
HIDE.ME –  I always have a VPN ready to go on both my phone and laptop, I personally use Hide Me which is one of the fastest and most reliable options out there. This particular VPN allows for up to five connections which is handy for keeping all your devices connected without having to purchase multiple VPN packages.
CamperMate – This amazing app is a must for anyone camping or with a campervan in New Zealand. It has information on every campsite, costs, and user comments. There is also heaps of additional information such as public restrooms, free showers, supermarkets, and petrol stations. The app is free for IOS and Android users.
Insurance for your New Zealand backpacking Adventure
Check out Backpacker Safety 101 for tips and tricks to stay safe whilst backpacking.
I strongly recommend travelling with a headlamp, especially if you're camping – check out my post for a breakdown of the best value headlamps to take backpacking.
Be sure to get travel insurance sorted before you head off on a backpacking trip to New Zealand, with its high adrenaline activities and crazy adventure sports. I highly recommend World Nomads Travel Insurance.
If this budget guide hasn't convinced you to get off your ass and go backpacking in New Zealand, you gotta be nuts!
Like this Post? PIN ME!!
Yay for transparency! Some of the links in this post are affiliate links. This means that if you book your accommodation, buy a book or sort your insurance, I'll earn a small commission at no extra cost to you. I only link to stuff I've actually used and never endorse crap. Your support helps me keep the site going.