Chalky blue streams, cascading falls, jade green peaks, and more sheep than humans. Full of wide landscapes jam-packed with fauna and flora, New Zealand is a dream come true for all nature lovers.
The indigenous Polynesian people, the Maori, named New Zealand 'The Land of the Long White Cloud', and large parts of the country are important to their culture. The country goes out of its way to protect and preserve the many sacred natural sites.
Let's check out some of the most remarkable national parks in New Zealand!
What are National Parks?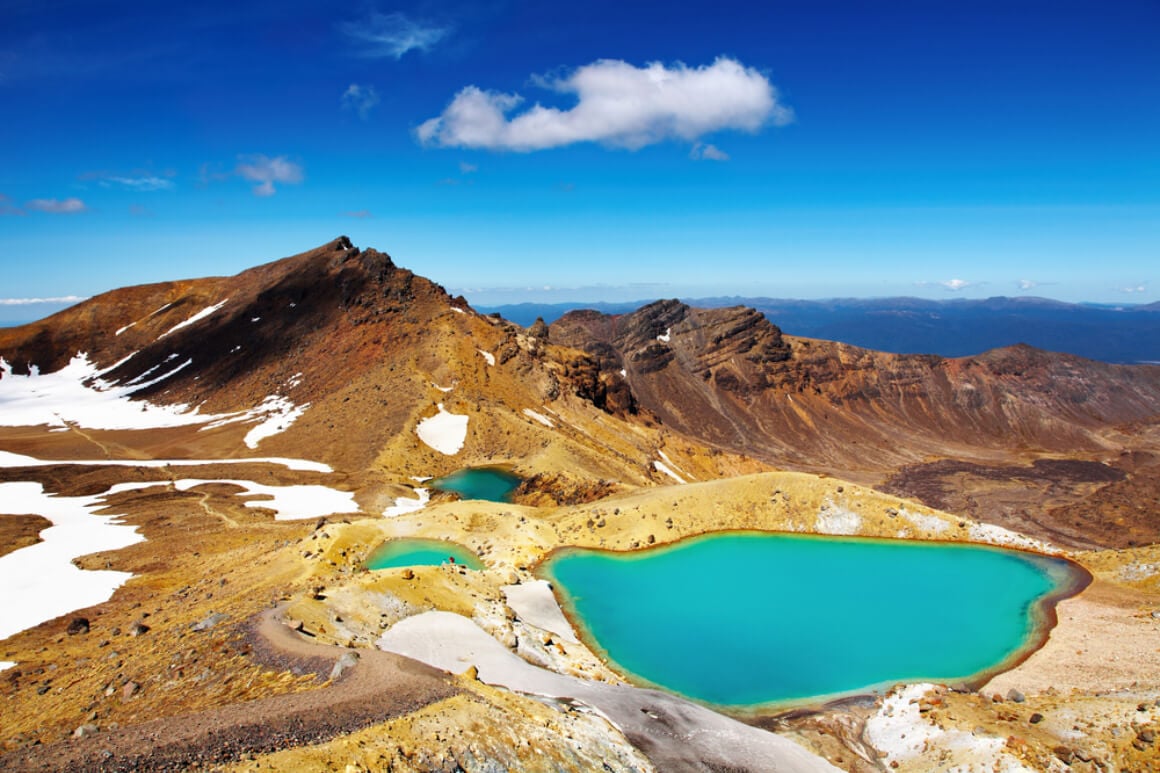 I'll be the first to admit that the country's national parks are…well, massive! Most of them require at least 2-3 days to properly explore, and this often means a couple of overnight stays in New Zealand. But, if you've got the time to spare, go for it!
A natural park is an area protected by local authorities to ensure it maintains its current ecological state. Most of the time, national parks are characterised by valuable and unique landscapes. Case in point: 9 of New Zealand's epic Great Walks are found in its national parks.
The parks offer a varied range of activities for everyone to enjoy. So, whether you're after long boat rides, relaxing nature walks or challenging summit expeditions, you bet there's a park with your name on it!
National Parks in New Zealand
Grab your hiking boots and unleash your inner adventurer on jagged peaks, clear waters, and soft, golden beaches. Here are 11 of my personal favourite parks in New Zealand.
Fiordland National Park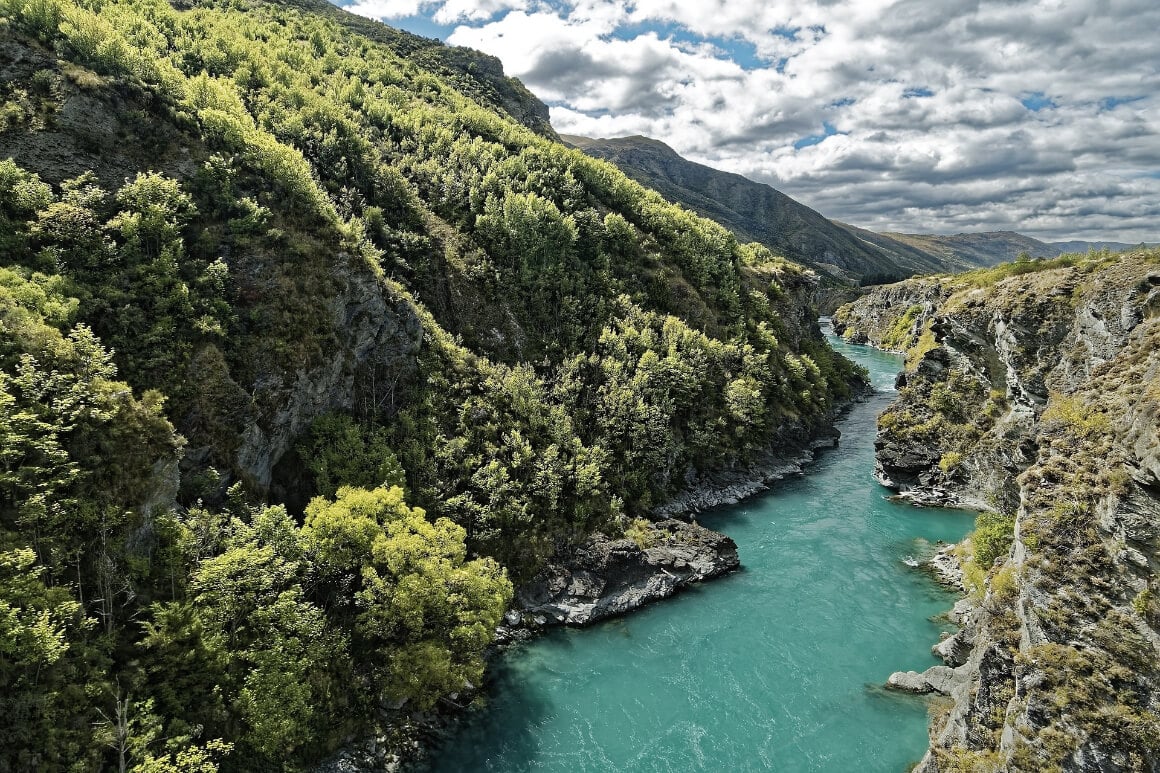 Size: 12,607 km²
Location: Te Anau
Cost of Entrance: Free
Get ready to be wowed by one of the most gorgeous national parks in New Zealand! The largest park in the country, Fiordland never fails to captivate travellers with its gushing falls, granite peaks, ancient rainforests, and of course, shimmering fiords. Whether you're backpacking New Zealand, searching for tough peaks, or scouting the next family holiday, Fiordland produces the goods.
True to its name, Fiordland is home to no less than 14 picturesque fjords, the most popular of which are Milford Sound and Doubtful Sound. Doubtful Sound happens to be the deepest of all of the South Island's fjords.
Fiordland is a formidable playground for fans of the great outdoors. Owing to the park's size, however, it would be impossible to soak everything up in one day, so I'd definitely recommend setting up camp for a few days.
Part of the Te Wahipounamu World Heritage Area, Fiordland is much more than its fjords. If you're into hiking, you don't want to miss out on the legendary Milford Track, dubbed "the finest walk in the world." Not only does this multi-day track take you through a rainforest, but you'll cover glacier-carved valleys and gigantic waterfalls too!
Fiordland sees around 200 rainy days per year, so be sure to gear up adequately. Anyone who's been there will tell you that the park is (surprisingly) at its most splendid in the rain, so rest assured that you'll be in for a treat!
Where to Stay Near Fiordland National Park — Lake and Mountain View Cottage
If you don't want to camp out at the park, consider this charming cottage with sweeping mountain and scenic lake views. Ideal for solo travellers or couples, this space lies right at the edge of the Fiordland National Park.
Tongariro National Park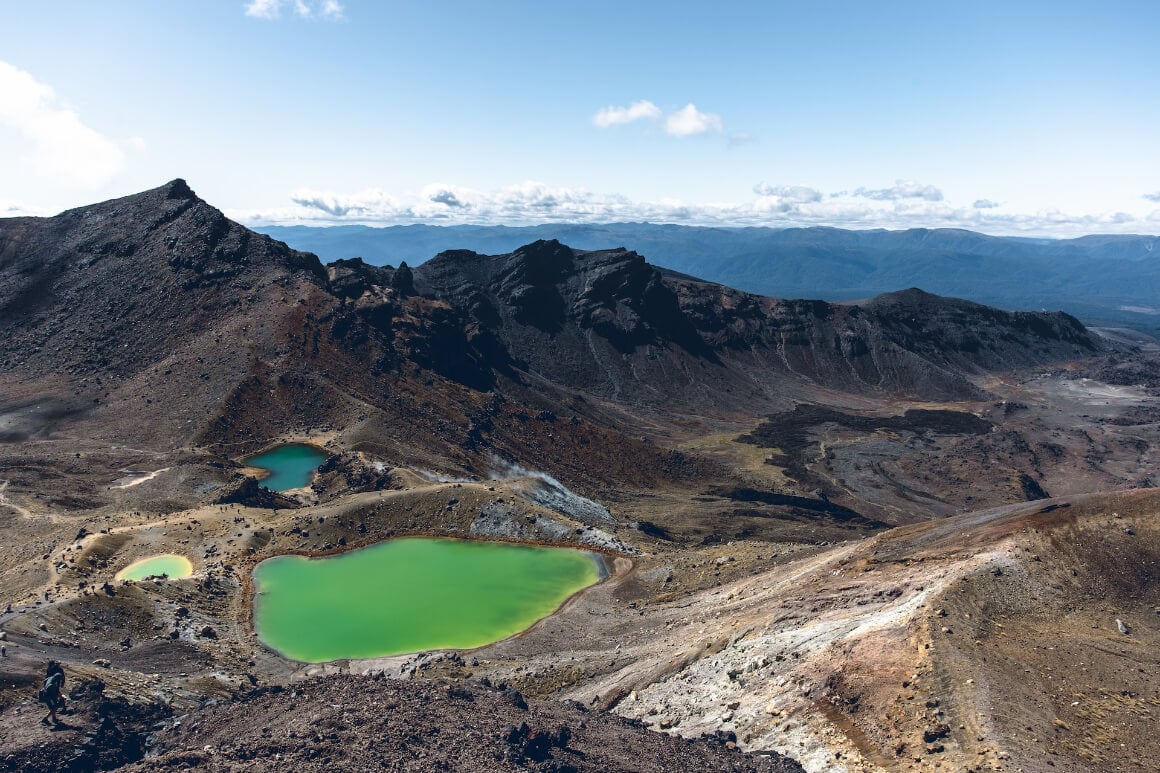 Size: 796 km²
Location: Central North Island
Cost of Entrance: Free
Boasting a desolate, almost otherworldly scenery, Tongariro is one of the four oldest national parks in the world. There are always plenty of exciting things to do in New Zealand national parks, and Tongariro is no exception!
Experienced hikers should check out the 20km Tongariro Alpine Crossing trail. While 5 to 8 hours are needed to complete this trail, it's said to be among the most beautiful hikes in New Zealand.
Owing to its popularity, the Tongariro Alpine Crossing trail tends to be crowded during peak seasons. If you'd rather enjoy some solitude, opt for the Tama Lakes trail instead. Starting off at Whakapapa village, this six-hour hike takes you to the lower and upper Tama Lakes, with great scenery along the way!
Not only is the Tongariro National Park one of the only three UNESCO-recognized sites in New Zealand, but it's also been recognized as a dual World Heritage Site. According to Maori legend, the park was formed after a fierce battle between the Central North Island's volcanoes. You'll find plenty of Maori sites throughout the park and summits such as Ruapehu are considered tapu (sacred).
Oh, and if Tongariro's landscape seems familiar to you, that's because several areas are featured in Tolkien's trilogy, Lord of the Rings. For fans of the series, this is the place to explore!
Where to Stay Near Tongariro National Park – Tiny, 2-Bedroom Home
Located less than 10 minutes from Tongariro National Park, this tiny cabin comes with all the comforts of home, including a kitchen and 2 cosy bedrooms. A deck offers the ideal space for unwinding with a hot drink after a full day of adventures.
Abel Tasman National Park
Size: 237.1 km²
Location: South Island
Cost of Entrance: Free
While most New Zealand national parks feature rugged landscapes, this particular area is commonly known for its lush, island-like shore. Check out our diving guide for some of the best spots!
Traversing the park's most alluring sights is the Coast Track Great Walk, a hiking trail that covers several golden-sand beaches. It takes 3-5 days to complete on foot, but there are plenty of huts and camping sites along the way.
Alternatively, you can drive the Coast Track and pull over to admire spectacular beaches like the Bark and Whariwharangi Bays. It's also possible to explore these beaches by water taxi, boat transfer, or kayak.
Check out the official governmental website for a list of all fees when planning your trip. Tap water in New Zealand is generally safe to drink, but if you're staying at an Abel Tasman hut, I recommend boiling your drinking water first. This park can get insanely packed in summer, so try to visit super early in the morning if you want to avoid noisy tourists.
Where to Stay Near Abel Tasman National Park – Little Greenie, Ecohouse
If camping's not really your thing, you'll be glad to know that this eco-friendly space lies just adjacent to the national park. With a king-sized bed to accommodate solo travellers or couples, this is a great spot to unwind.
Month to month payments, no lock-in contracts, and no itineraries required: that's the exact kind of insurance digital nomads and long-term traveller types need. Cover yo' pretty little self while you live the DREAM!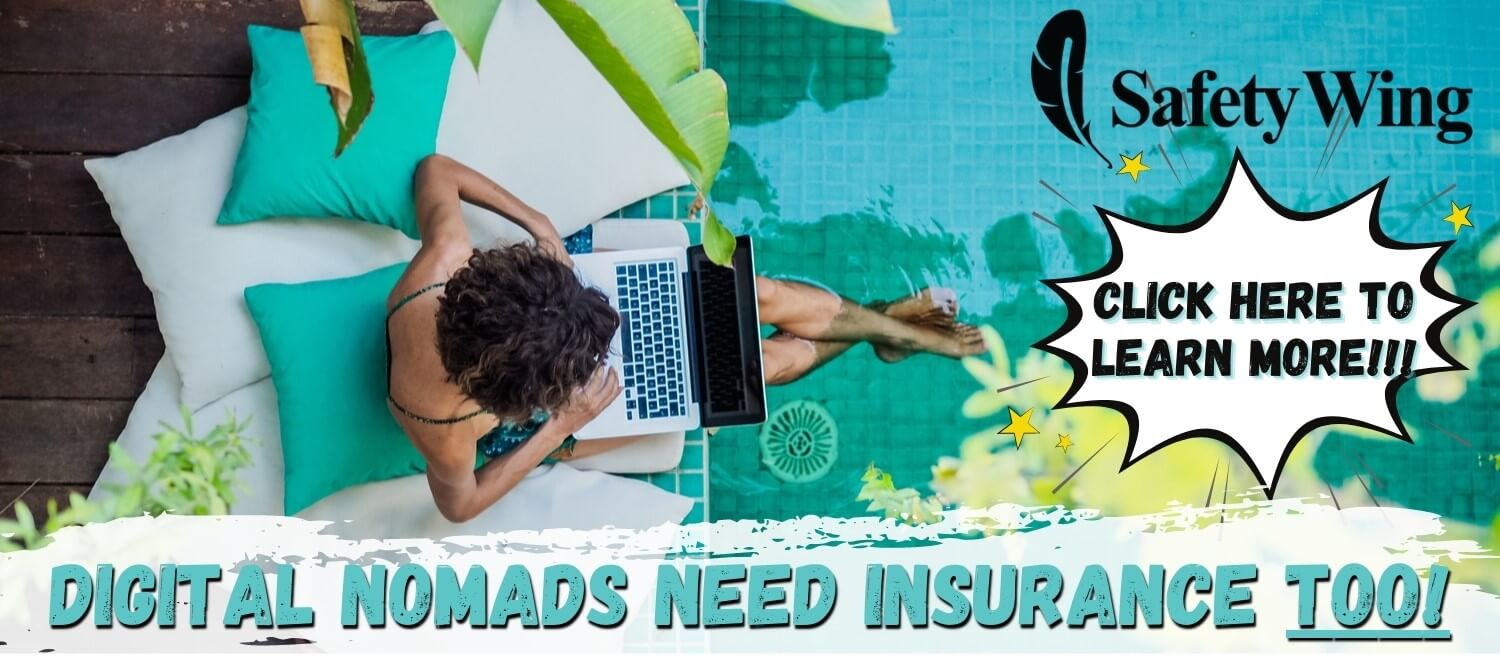 SafetyWing is cheap, easy, and admin-free: just sign up lickety-split so you can get back to work! Click the button below to learn more about SafetyWing's setup or read our insider review for the full tasty scoop.
Nelson Lakes National Park
Size: 1,019 km²
Location: South Island
Cost of Entrance: Free
Lace up your hiking boots and step into an enchanting world of shimmering lakes, beech forests, and crystalline streams at Nelson Lakes National Park! If you're wondering when the best time to visit national parks in New Zealand is— the answer is literally anytime! This park is gorgeous year-round, but do remember to pack right for New Zealand weather.
While spring and summer are the seasons of choice for visiting Nelson Lakes National Park (for obvious reasons), fall brings a charm of its own to this delightful area.
If you're travelling with a vehicle, check out Lake Rotoroa's drivable trail. The second lake, Rotoiti, is more suited to day-trippers who want an easy hike.
Hikers who are looking for something a tad more challenging should check out Blue Lake. Because it's located deep in the backcountry, you will need to set aside 2-3 days to reach it. Alternatively, you can catch a water taxi from Lake Rotoroa's jetty.
With super clear blue-violet waters, Blue Lake is extremely sacred to the Maori people. As such, swimming is prohibited, but you are able to relax on the shores and soak up the stunning views.
Where to Stay Near Nelson Lakes National Park – 3-Bedroom Lake Retreat
A soothing retreat for larger groups of 7, this lake house places you right at the heart of the Nelson Lakes National Park! With 3 bedrooms and a well-equipped kitchen, this space offers easy access to hiking trails and outdoor activities.
Mount Aspiring National Park
Size: 3,562 km²
Location: South Island
Cost of Entrance: Free
It's no secret that there are plenty of thrilling things to do in New Zealand national parks, but Mount Aspiring takes things up a notch! This park offers up a stunningly diverse assortment of activities.
If you're on the prowl for something different, rest assured that this park has got you covered. Mount Aspiring is home to spectacular canyons that lend themselves perfectly to abseiling and climbing. You can descend down into the canyon, but remember to book an experienced guide for your safety!
If boating is more up your alley, consider booking a jet boat to explore the park's many rivers.
Scenic helicopter rides are also popular among visitors wanting to soak up the park in a shorter time — but be warned, these aren't cheap!
Here's an interesting fact about Mount Aspiring for you: because early travellers and settlers used to cross the park in search of valuable materials, you'll still find remnants of early farming and mining activities.
Visitors who aren't short on time should check out the 32km Routeburn Track, one of New Zealand's Great Walks. There are plenty of huts along the way for setting up camp.
Where to Stay Near Mount Aspiring National Park- Lakeside and Mountain Suite
Boasting proximity to Mount Aspiring National Park, this chalet suite is well-suited to four guests. This two-bedroom space features a picturesque lakeside location with unblemished mountain views. As a plus, you'll be treated to a free continental breakfast every morning.
Kahurangi National Park
Size: 4,529 km²
Location: South Island (Northwest)
Cost of Entrance: Free
The Kahurangi National Park is often said to be among the best of New Zealand's national parks — and for good reason!
The Heaphy, one of the park's most famous routes spanning over an impressive 78 km, takes you through an array of varied biomes. Your journey will bring you to the coast, up river valleys, through subtropical rainforest, and even to the tussock high country.
A long time ago, this route was used by Maori tribes as they mined the West Coast for Pounamu (greenstone). If you're a geology fan, keep your eyes peeled for unique features like fluted rocks, sinkholes, arches, and streams. The oldest fossil in New Zealand (dating from 542-251 million years ago) was found in Kahurangi National Park, demonstrating its impressive cultural value.
The park is also home to threatened species, such as the Great Spotted Kiwi, one of New Zealand's largest birds. Because of the endangered flora, overnight camping is only allowed on select sites along the hiking trails. Like most parks in New Zealand, Kahurangi is served by multiple Great Walk huts, perfect for those who like to trek.
Where to Stay Near Kahurangi National Park – Kahurangi Cottage for two
You'd be hard-pressed to find a cottage that's more aptly located than this little gem right here! This off-grid Airbnb lies on the boundary of Kahurangi and is ideal for two people. The pet-friendly space also offers daily complimentary breakfasts.
Forget boring accommodation… book yourself an EPIC STAY!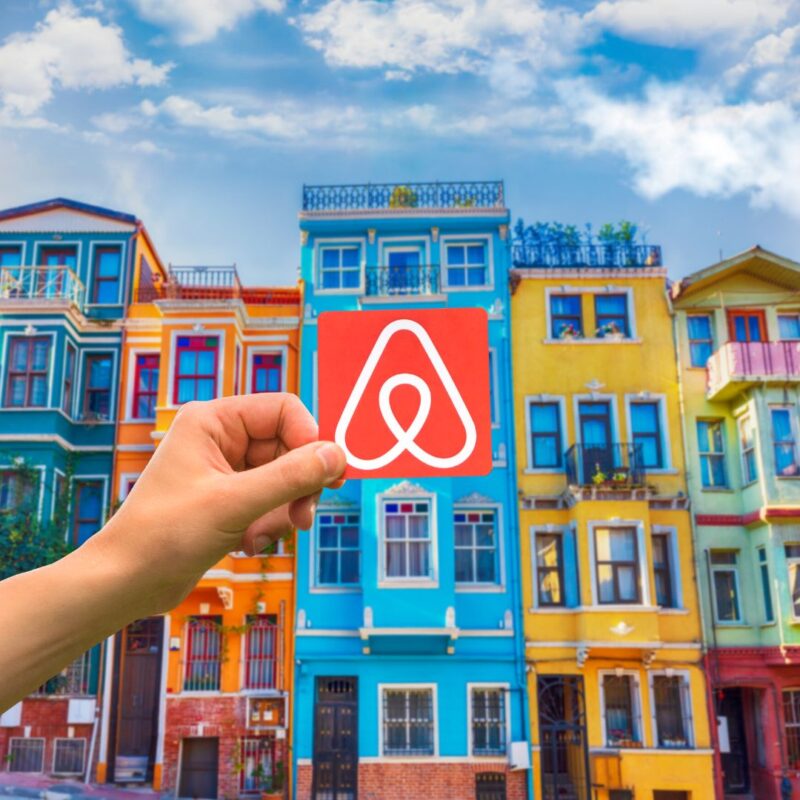 Why stay in a naff hotel when you can stay in a cosy, stylish local house instead? And for half the money too!
Stay somewhere EPIC and save your hard-earned dollars — from houses to barns to castles and caves, there is an Airbnb for every occasion!
Book an EPIC Stay
Whanganui National Park
Size: 742 km²
Location: Central North Island
Cost of Entrance: Free
The Whanganui River, located in Whanganui park, has the same rights as a human being. In 2017, the local government settled a 140-year-old debate by legally recognizing this river as a person. This legislation was set up to honour the Maori belief that the river is an ancestor.
I'm sure by now you've realized that there are tons of fun things to do in New Zealand national parks, and Whanganui National Park certainly lives up to its reputation.
Because it straddles Whanganui, the longest navigable river in the country, you can expect plenty of fun watersports, including jetboating, canoeing, and kayaking.
Despite the many adventures that lay concealed within its furrowed landscapes, Whanganui National Park isn't easily accessible. It's thickly covered by a lowland forest surrounded by super sharp ridges as well as an intricate river valley system.
Bird watchers have it made in this park since there's a staggering assortment of rare, native bird species. If you're spending the night, you'll probably hear the call of the elusive North Island Brown Kiwi after sunset.
The New Zealand Department of Conservation has opened three Great Walk huts to hikers. You'll also find multiple campsites throughout the park.
Where to Stay Near Whanganui National Park – Gum Tree Haven
Offering proximity to both Whanganui National Park and Tongariro National Park, this Airbnb welcomes up to 6 guests in three bedrooms. The space offers convenient e-bike rentals, perfect for exploring the local area at your own pace!
Arthur's Pass National Park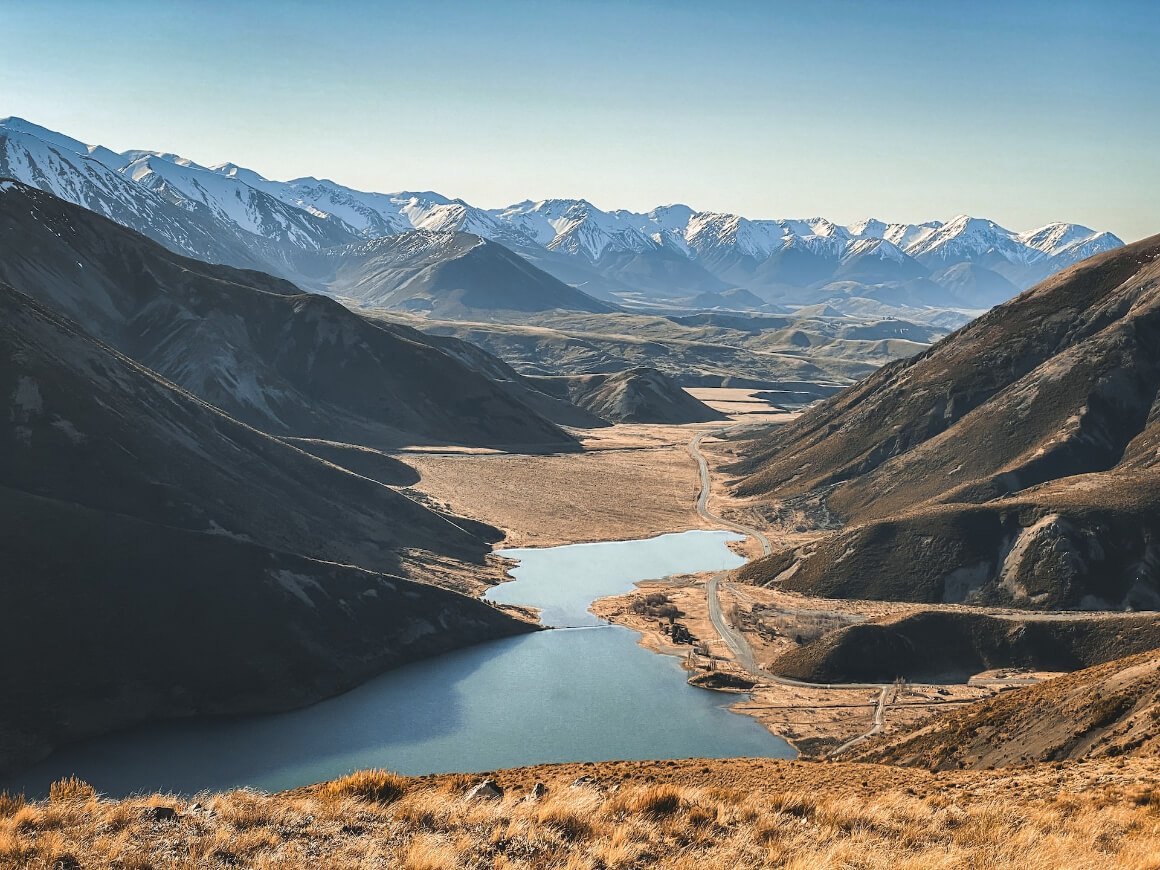 Size: 1,185 km²
Location: Canterbury
Cost of Entrance: Free
Here's a park that's perfect for amateur and more experienced hikers alike!
locals and tourists will both tell you that this place is one of the most gorgeous New Zealand national parks – and it won't take you long to understand why.
This park is known for its rapidly changing weather, so it's always a good idea to be prepared for cold and wet conditions, even if you're visiting in summer. Be sure to check out the official Arthur's Pass National Park weather forecast website before heading there.
Amateur hikers should check out shorter hikes like the Arthur's Pass Walkway and the Devil's Punchbowl Falls. Parents travelling with kids will no doubt enjoy a stroll across the family-friendly Castle Hill path.
One of the park's best-kept secrets, however, is the Temple Basin trail, a photographer's dream come true. This 2.1km trail is fairly easy and requires less than 2 hours to complete. When the weather's clear, you can even spot Mount Rolleston/Kaimatau in the distance.
More experienced hikers usually opt for the Bealey Spur track. If you're into climbing, try the Avalanche Peak summit, but take note that this route is known for being quite challenging.
Where to Stay Near Arthur's Pass National Park – Cabin in Arthur's Park
Be sure to check out this charming cabin that lies smack bang in the middle of the park. Perfect for couples or small families, this space features a kitchen and is close to the train station.
Paparoa National Park
Size: 429.7 km²
Location: South Island (West Coast)
Cost of Entrance: Free
I know, I know. Another South Island destination. But hey, that's where you'll find the most famous national parks in New Zealand!
One of the park's main draws — not to mention its most distinctive feature — is the Pancake Rocks, formed over 300 million years ago. If you're wondering, yes, the rocks do look like pancakes.
Blessed with empty beaches and towering cliffs, Paparoa National Park is also home to the Inland Pack Track, a historic trail originally carved out by gold miners.
The park stands at the overlapping point between a cool climate and subtropical trees. Botanists believe that some sections of the park served as a natural botanic refuge for native plants during the ice age.
For something different, check out the park's cave systems. The Punakaiki Cavern is perfectly suited to amateurs and beginners. For more intricate cave systems like the Metro/Te Ananui, contact the Paparoa Visitor's Center to book a guided expedition and obtain an entry permit.
Where to Stay Near Paparoa National Park – Woodpecker Bay Beach
An idyllic hideaway located right by the ocean's edge, this Airbnb boasts a quaint, studio-style layout for couples or solo travellers. Oversized windows ensure that you can soak up ocean views from virtually every angle – so relax and enjoy your proximity to Paparoa National Park's hiking trails!
Is This the Best Daypack EVER???
Egmont National Park
Size: 341.7 km²
Location: North Island (West Coast)
Cost of Entrance: Free
Egmont National Park's main pull is undoubtedly Mount Taranaki, 'the most climbed mountain in New Zealand.' The mountain has a reputation for being one of the most accessible in the country and draws both amateur and more experienced climbers alike.
If you're interested in Maori legends, you may be interested in knowing that this mountain is important to the local culture. Local tales speak of how Taranaki dug out a massive hole in the ground (nowadays known as the Whanganui River) after losing an epic battle with Mount Tongariro.
In addition, Egmont National Park houses several heritage Sites, including the Dawson Falls Power Station, which features one of the world's oldest generators.
Where to Stay Near Egmont National Park – Mangorei Heights
Offering an expansive view of the ocean, this tiny cabin is found just a quick drive from Egmont National Park. After spending a day on the slopes, you can relax in the private stone bath on the balcony. This space comfortably sleeps two.
Aoraki/Mount Cook National Park
Size: 721.6 km²
Location: Canterbury
Cost of Entrance: Free
Imagine a rugged landscape of sharp rock and ice, fringed by peaks that tower 3,000 meters above sea level. That's the kind of scene that beckons at Aoraki/Mount Cook National Park, one of the best national parks in New Zealand.
Unlike other parks, this destination is best visited in the winter — after all, more than a third of Aoraki is permanently covered in ice and snow!
While this park features 19 mountains, the most popular is Mount Aoraki which, at 3724 meters (around 12,218ft) stands as Australasia's tallest peak. Along with towering peaks, Mount Cook National Park happens to be home to some of New Zealand's largest glaciers, including Tasman, Murchison, and Hooker.
Other than its peaks, one of Mount Cook National Park's highlights is the Hooker Valley Tracker, an easy loop that includes thrilling views of the lake and glacier.
Where to Stay Near Aoraki/Mount Cook National Park – Aoraki Alpine Chalet
Here's a chalet that ticks all the boxes for larger families or groups of friends! With three bedrooms to accommodate up to eight guests, this Airbnb is found in the Aoraki Mt Cook Alpine Village.
Final Thoughts
New Zealand's national parks offer endless opportunities to truly immerse yourself in the wilderness. Whether your idea of fun is to scramble up a mountain or treat yourself to a luxury helicopter ride above the Alpine peaks, there are plenty of fun things to do!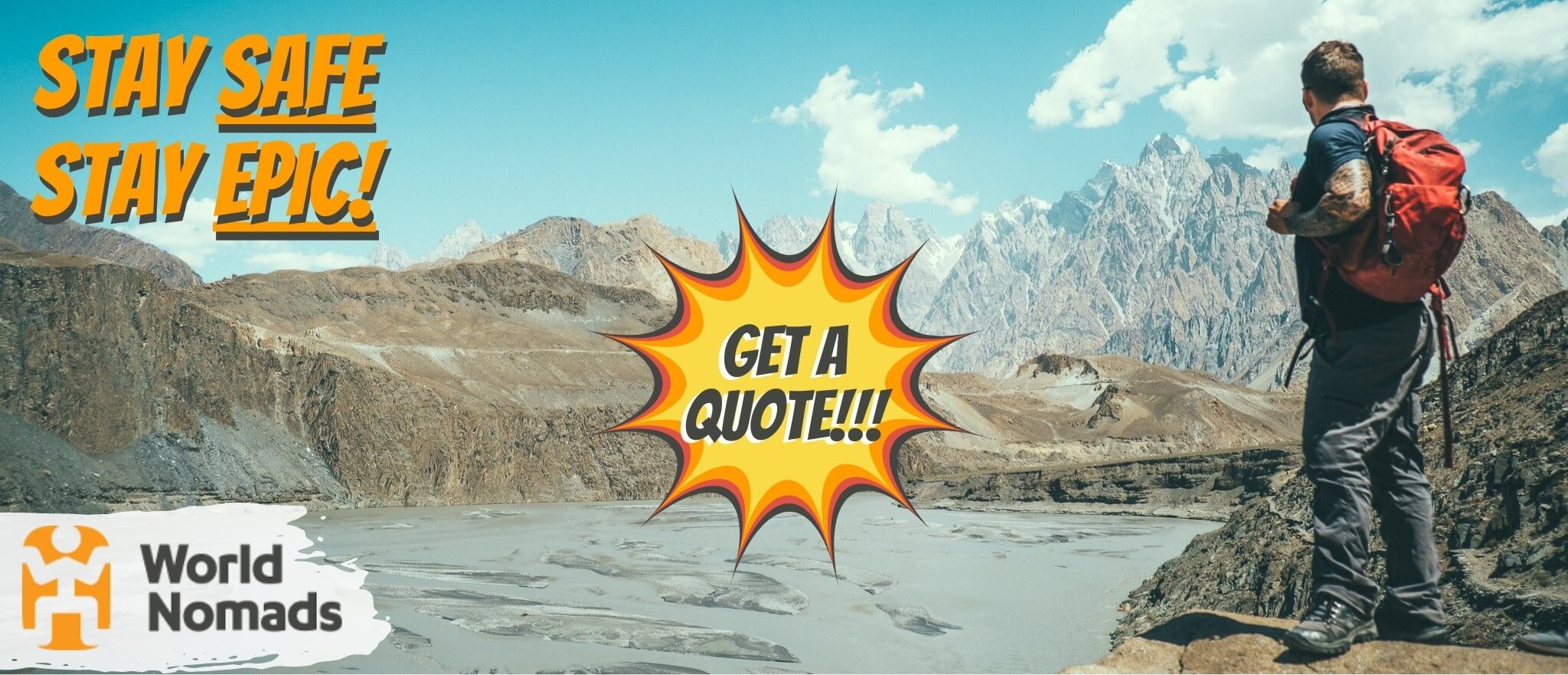 World Nomads' mission is to support and encourage travellers to explore their boundaries. They offer simple & flexible travel insurance, and safety advice to help you travel confidently.
They've been doing it since 2002 – protecting, connecting, and inspiring independent travellers just like you.
Get a quote below or read our in-depth review!
World Nomads provides travel insurance for travelers in over 100 countries. As an affiliate, we receive a fee when you get a quote from World Nomads using this link. We do not represent World Nomads. This is information only and not a recommendation to buy travel insurance.
---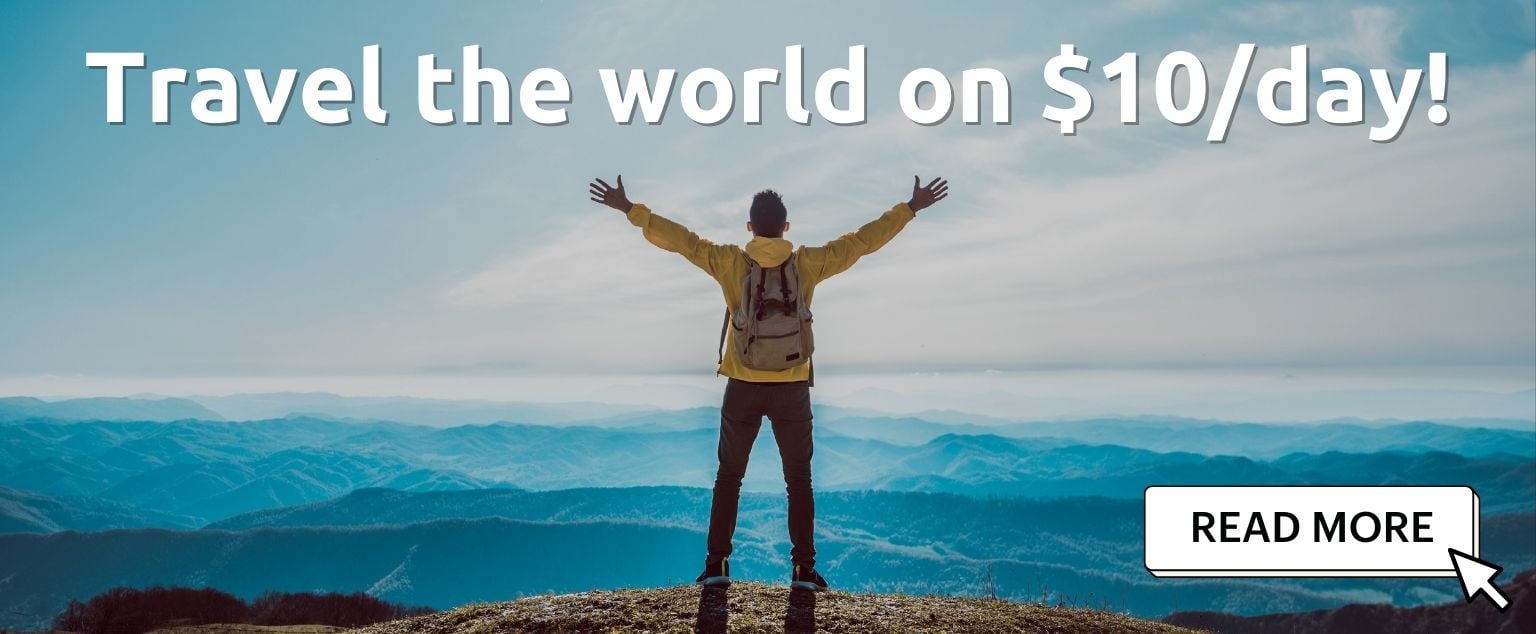 And for transparency's sake, please know that some of the links in our content are affiliate links. That means that if you book your accommodation, buy your gear, or sort your insurance through our link, we earn a small commission (at no extra cost to you). That said, we only link to the gear we trust and never recommend services we don't believe are up to scratch. Again, thank you!