Mythical and enchanted, New Zealand is so far removed from so much of the world. A little magical paradise at the bottom of the planet.
Things feel almost dream-like in New Zealand. Every turn there is something to catch your breath and every grinning Kiwi you meet wants to share their home with you. It's a special place
There are actually so many cool places to see in New Zealand and wicked things to do that the hardest part of planning your trip will be deciding exactly what you do have the time (and budget) to do. With that in mind, we have compiled this kick-ass, comprehensive, and totally handy guide to the absolute best things to do and see in New Zealand!
Before we start, here is a fun bit of trivia for you, Old Zealand (or simply Zealand) is one of the major islands which makes up Denmark. A lot of people asked me that so I thought I'd clarify it for you here…
Anyway, on with the show! The most amazing things to do in New Zealand – one of the most amazing places to visit in the world.

Unlock Our GREATEST Travel Secrets!
Sign up for our newsletter and get the best travel tips delivered right to your inbox.
Best Things To Do in New Zealand – North Island
You may already know that New Zealand is made up of 2 major islands, Te Ika-a-Mui (North Island) and Te Waipounamu (South Island), plus a whole lot of smaller islands. Where you're staying in New Zealand makes a big difference when it comes to attractions. So we're splitting up this list of what to do in New Zealand by island!
Both islands of New Zealand are beautiful but it's fair to say that they're very different experiences:
North Island has the majority of New Zealand's population and development. While still having some utterly magnificent nature, it doesn't feel nearly 'lost world-esque' as the south.
South Island is where it's at. I'm probably biased but South Island is the real New Zealand. If it's prehistoric uncut beauty you're travelling in New Zealand for, you go to South Island.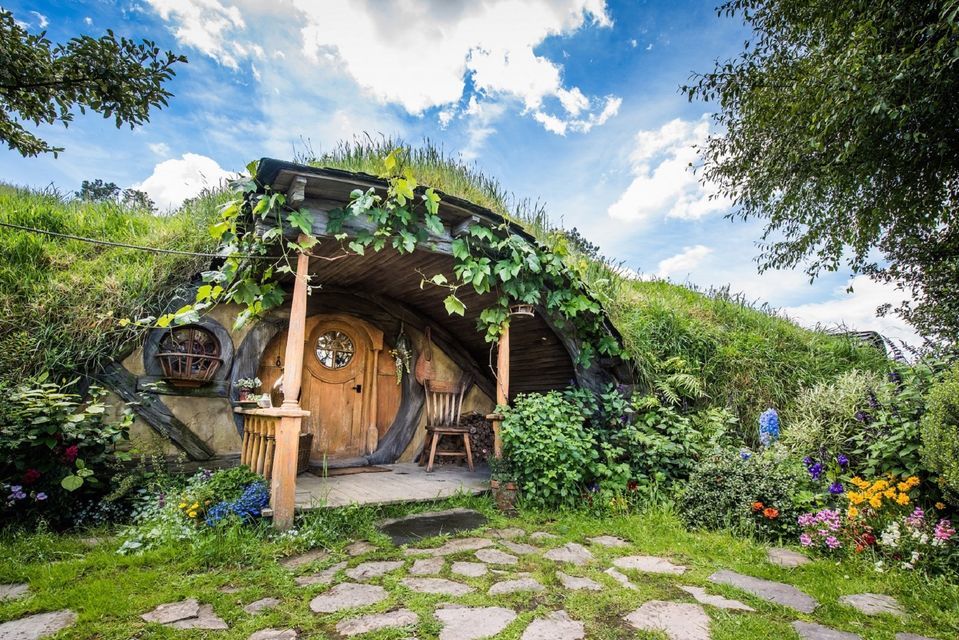 C'mon, this was number one. Where could this be except number one? It's easily the top thing to do in New Zealand!
Peter Jackson Lord of the Ring Trilogy fame: we all know the story. Both islands were used in the film with shooting locations spread all around, so if you're doing Lord of the Rings things in New Zealand, you're gonna need a campervan!
Many of the locations are only available through guided tours meaning that you will have to part with some cash in order to see them. If you've only got a short itinerary for New Zealand where should you go?
Easy, the quintessential choice and a day trip from Auckland – Hobbiton! Tour Hobbiton: home and village of the intrepid hobbits themselves!
Perhaps you're after a full guide to the Lord of the Rings spots in New Zealand? The good people at Backpacker NZ have prepared a useful resource so you can take your own unexpected journey. Enjoy!
2. Auckland City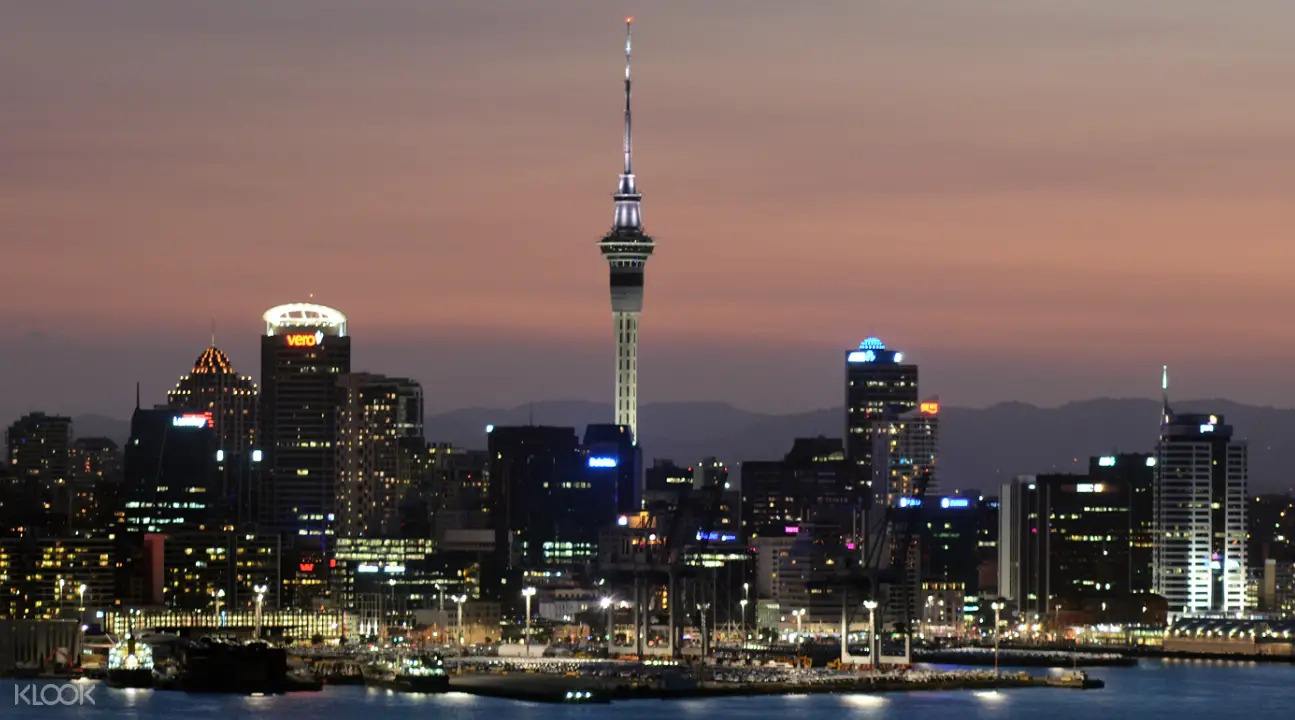 Ok, full disclosure: Auckland kinda sucks. There's a slang in New Zealand: JAFA. It means 'just another fucking Aucklander'.
Though not the nation's capital, Auckland is New Zealand's largest and most populous containing nearly the same population as the whole of South Island. It is very likely that you will begin your Auckland backpacking adventure here as this is where most international flights come in to, and while it does suck comparatively to everywhere else in New Zealand, there are cool things to do in Auckland.
The city itself has a few fine museums, some colonial pretty buildings, and a lively cultural scene with regular comedy and music festivals. The culinary scene is also world-class and there are more pubs and microbreweries than you will ever be able to drink.
Day trips out of Auckland's crowded centre is where it gets really good. The beaches on the north shore are super yummy and you can get some anti-city nature vibes in the forests and mountains to Auckland's west.
3. Cheer Along at an All Blacks Rugby Match
Kiwis are passionate about their Rugby and the national team, the All Blacks, remain one of the all-time world greatest teams. Such is the profile of the game in New Zealand that the most universally famous Kiwi in modern memory is perhaps Jonah Lomu who was perhaps the greatest player in the history of the game. Lomu tragically and prematurely passed away in 2015 aged only 40 years old.
The national side usually plays at Eden Park in Auckland and if you are lucky, there will be a home match on during your stay in New Zealand. If you do manage to get game tickets then be sure to get there before the game begins so you can watch the All Blacks perform the legendary Haka, an ancient Maori war dance reimagined for a 21st-century occasion.
Here is another little fact for you. Did you know that the haka is considered so important in Maori and Kiwi culture that is taught in school to all pupils? Australia and the US could both learn a lot about reconciling the indigenous population with the mainstream population by taking a few silver ferns out of New Zealand's book.
4. Most Incredible Ice Cream in the World!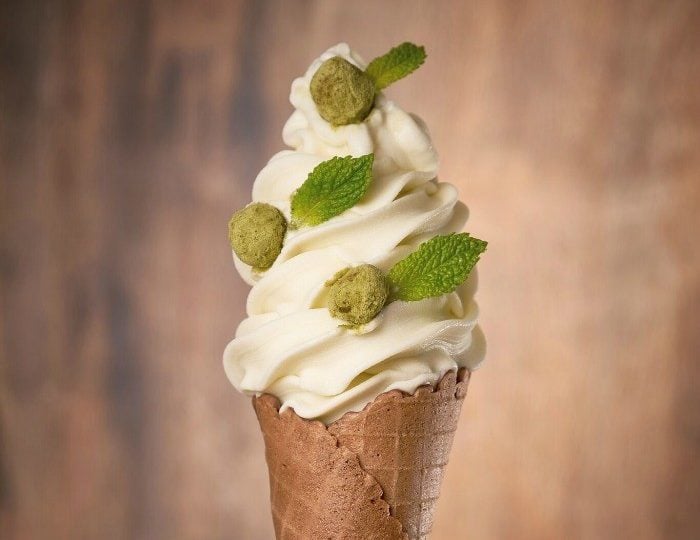 If you're looking for things to do in Auckland there's only one place you need to go. Head to downtown Auckland if you're a lover of the most incredible ice cream in the world, a food lover, a vegan food lover looking for a dessert better than Oreos or someone who likes something a little different and unique when it comes to eating then Giapo is the one shop you need to visit. If you like your ice cream wearable, in the shape of a rocket shape or even a giant Squid then head into the Auckland City Centre and don't just eat this ice cream, experience it.
Founded by Giapo & Annarosa Grazioli, they envision a world where traditional Italian gelato is given a firm and un-conventional twist. Giapo believes that ice cream, the most popular dessert food in the world, goes beyond the traditional cone and stick conventions. To add to the luxury dining experience, you can't see the ice cream in the store but are immersed in following your own taste buds a tasting degustation that will lead you to the ice cream you could only ever dream of. As far as Auckland food goes, you can't beat this twist on a classic. Giapo also somehow manages to tie Maori culture into this Italian classic, bringing New Zealand into this popular dessert. After you've devoured the best ice cream in the world, take a typical Auckland walk down by the waterfront and enjoy the best views that Auckland has to offer. Expected the most unexpected with Giapo.
5. Cape Reinga/Te Rerenga Wairua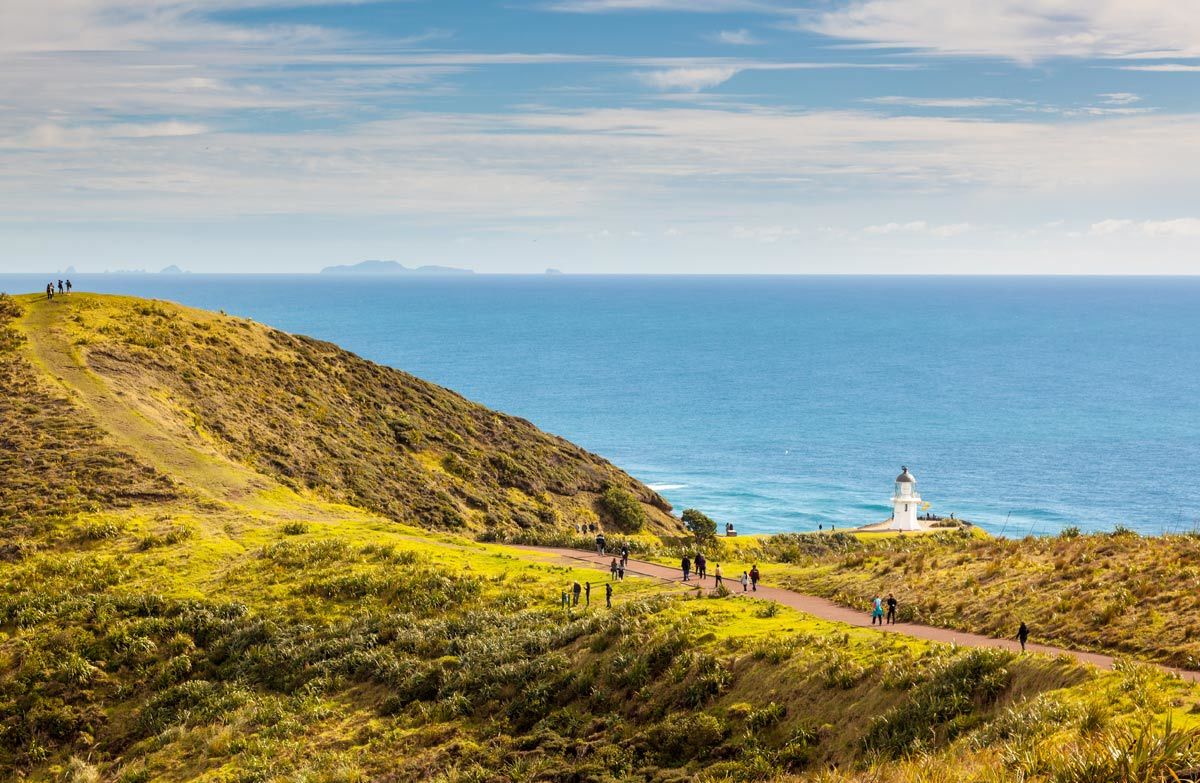 Sitting at the tipper-most tip of the Northernmost point of the Northern island, Cape Reinga is a spectacular peninsula which can be reached by taking the stunning Highway 1 route from Auckland. The road trip up along the Cape is a favourite of locals and travellers alike. The cape is where two oceans meet although to be perfectly honest I can't actually tell them apart!
Out on the cape, you can tour the sea caves by boat or even engage in a bit of sand surfing. The best way to do this is by campervan, taking as much time as you need to stop and enjoy the scenery.
6. Trek the Tongariro Northern Circuit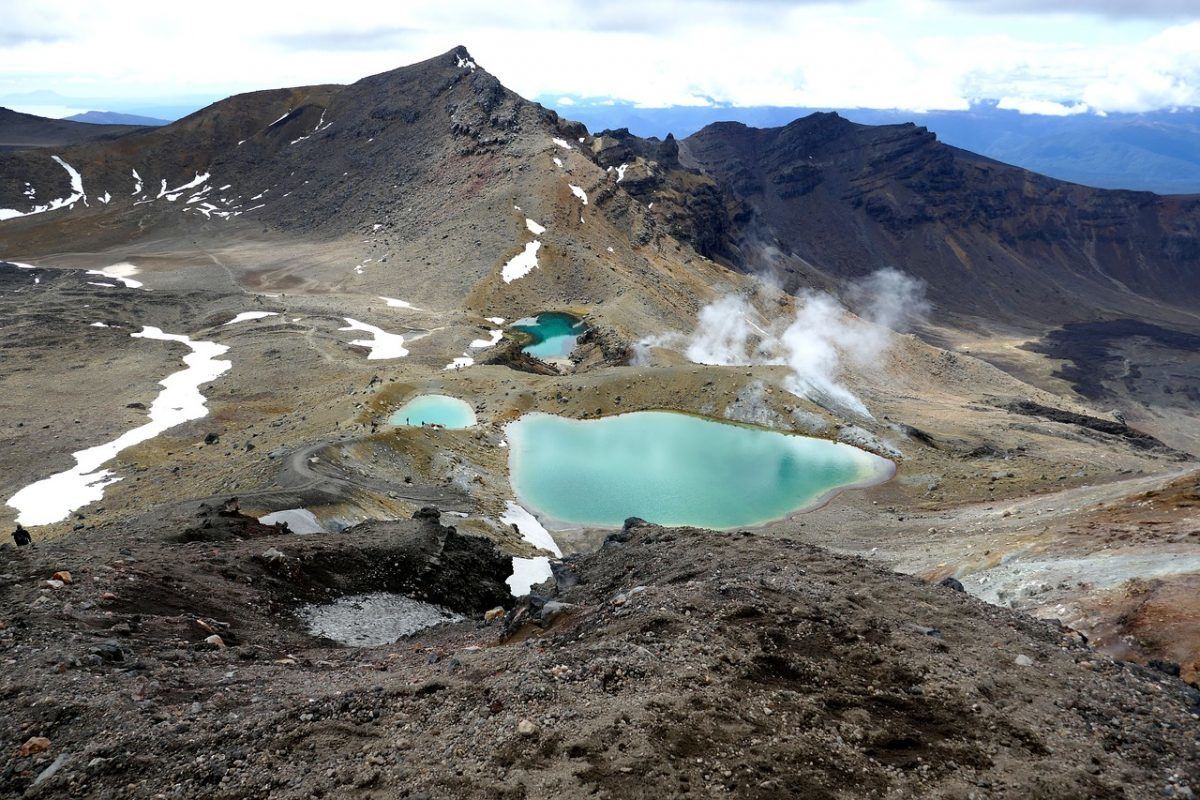 One of the most popular and satisfying adventure treks in New Zealand is the expansive Tongariro Northern Circuit, a 43 km round trek which winds around an active volcano. The trek is usually completed in 4 – 5 days depending on individual fitness levels and whether or not you also pause to do some of the side treks.
The route takes in some jaw-dropping scenery ranging from heather covered moorland to pristine lakes. The trail is nicely punctuated by huts set up along the way at which you can stay the night (booking in advance is necessary) and there are a few campsites where you can pitch up your tent.
Whilst trekking is a safe and accessible activity which anybody can enjoy, make sure to check ahead for weather conditions and pack appropriately for your New Zealand adventure.
6. Surf the Coastline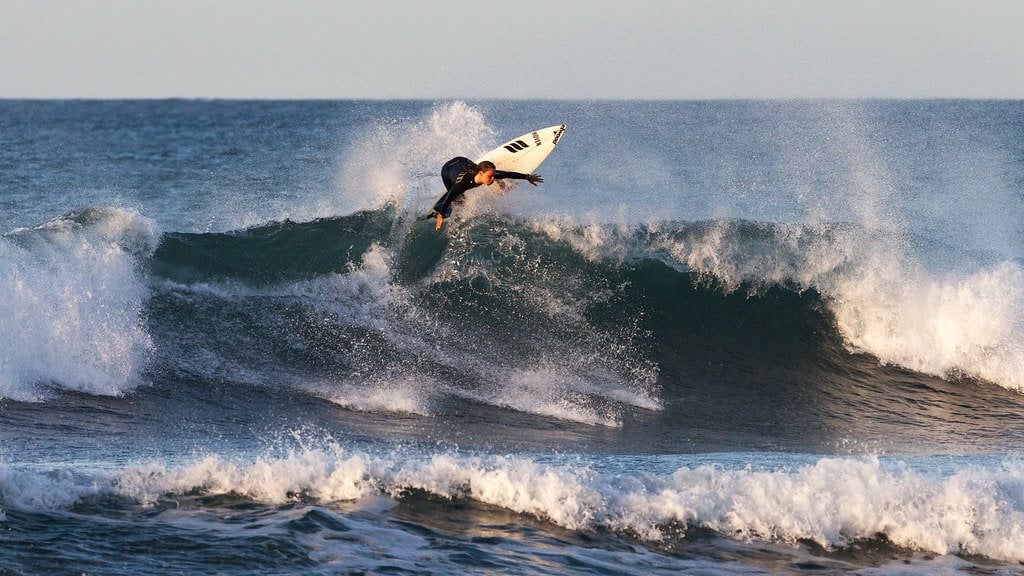 With over 15,000 KM of surrounding coastline, New Zealand is without any doubt a first-class surfing destination and Kiwis, like their Aussie cousins, are mad about the sport.
There are amazing spots across both islands so you won't need to think too hard about exactly where to go to get all gnarly. The surf varies drastically depending on where you are so you need to ensure that your chosen surf coast matches your skill level as well as your equipment.
Beginners should check out Raglan where there are a lot of introductory classes on offer whereas Northland, Auckland, Waikato offer a nice challenge for more experienced wave riders.
In terms of gear, you will need a board and wetsuit and these can generally be hired locally or you can shop for them online. Just bear in mind that if you do buy the gear you have to lug it around and check it in on flights.
Small Pack Problems? 😉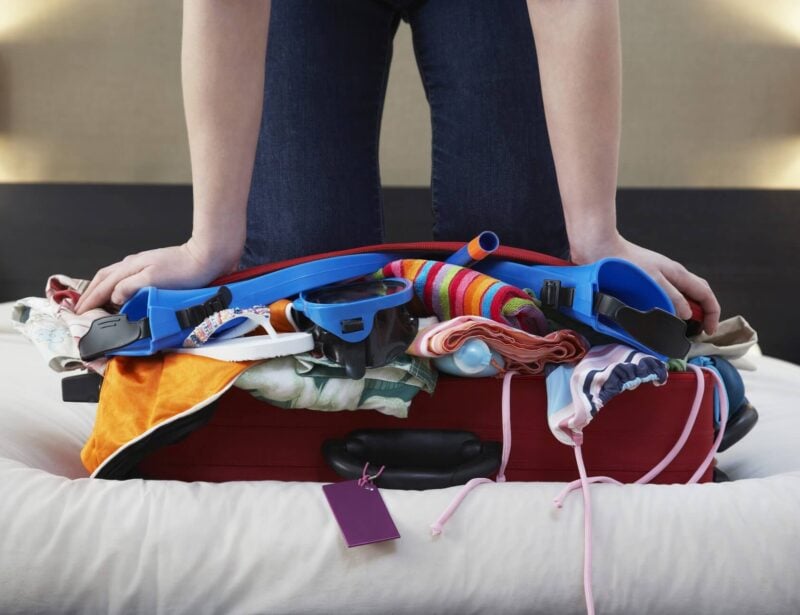 My missus travels with all her clothes in ziplock bags: don't be like my missus. UP YOUR PACKING GAME!
Packing cubes for the globetrotters and compression sacks for the real adventurers – these babies are a traveller's best kept secret. They organise yo' packing and minimise its volume too so you can pack MORE.
Or, y'know… you can stick to ziplock bags.
View Our Fave Cubes
Or Check Out the Sacks!
7. Wellington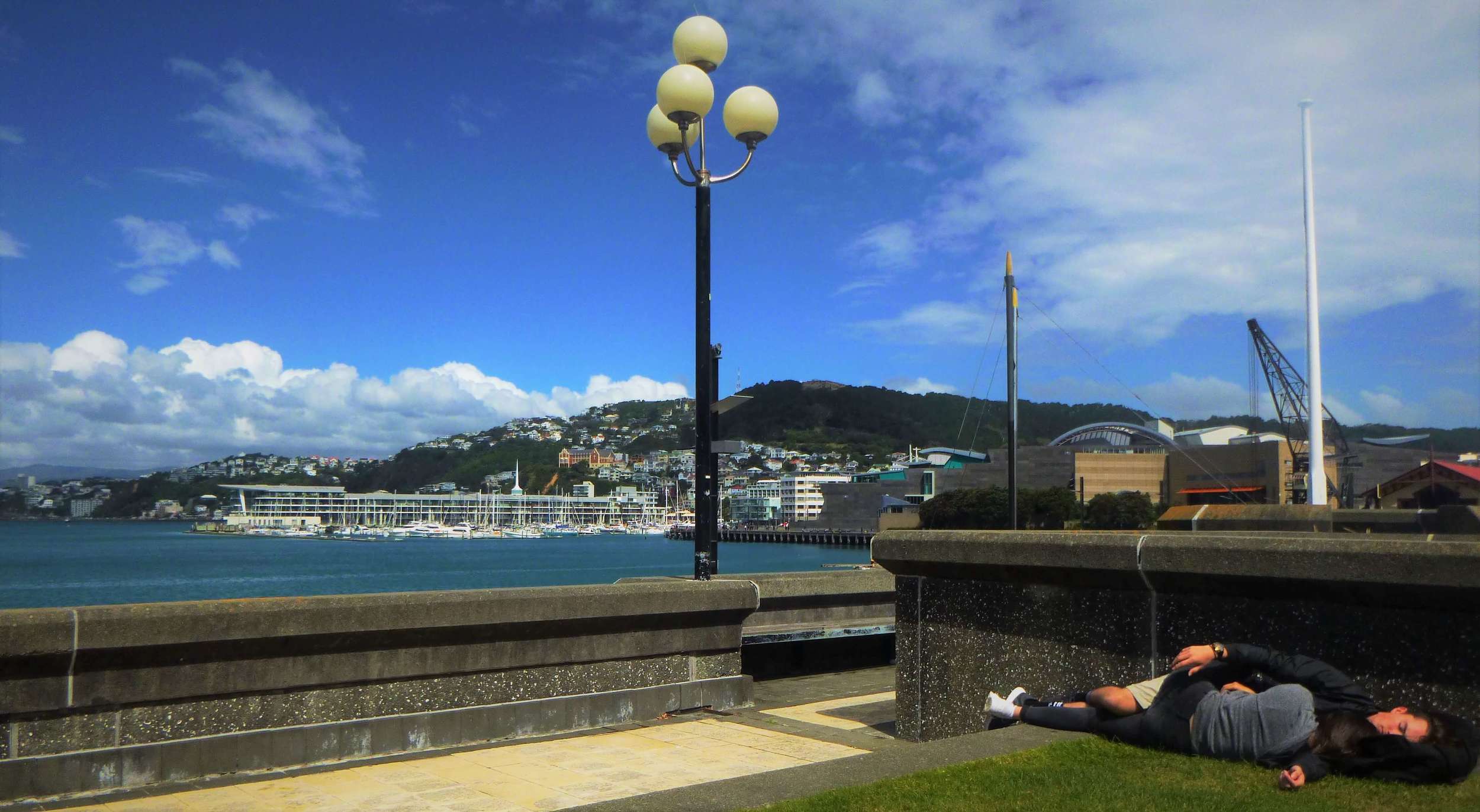 Whilst most people come to New Zealand for its stunning natural beauty, the cities also do have a lot to offer. Wellington is a tremendous backpacker's visit and is both the nation's capital and its second-largest urban space (and better than Auckland).
The city is compact, easy and pleasant to walk around and with only half a million residents won't feel too crowded. The pick of the museums if the Te Papa National Museum which brings the history and fascinating geology of New Zealand to life.
You must also climb Mount Victoria to take in a 360 panorama and ride on the old cable car system. Afterwards, hit up the sauna at Oriental Bay for a hot-cold sesh in the ocean, or book a dive with one of Welly's dive companies for a spot of scuba shenanigans in New Zealand's capital.
The city also has a happening food scene, some friendly bars and loads of microbreweries who are mixing up their own artisanal ales. You'll also find plenty of yoga retreats in this area.
Best Things to Do in New Zealand – South Island
Mmm, South Island; this is when New Zealand really opens up. It's like a game: North Island is level 1.
"This game's sick; how could it be any better?" Then you cross that ferry and it's like "Oh, snap. It gets better."
South Island is a wonderland of vibrant nature and not many people worthy of any spectacular road trip. Otherwise, get out there and make your own adventure. Where should you go on New Zealand's South Island?
It's all pretty.
8. Take the Ferry from North to South
The most common way to cross between the 2 islands is by flying and Auckland in the North and Christchurch in the South as these the major aviation transit hubs. This is the fastest, easiest, and in many cases, cheapest, option and domestic airlines offer daily flights between Auckland and Christchurch.
However, another option is to take either the Interislander or Blueridge Cook ferry from Wellington to Picton. This is the only way across if you are travelling New Zealand by campervan or car and consequently, the ferry option is very popular amongst tourists and backpackers. The crossing itself takes just 3 hours and offers some breathtaking views of the coasts and the ocean. You also get a little glimpse of just how life must have been for the seafaring explorers who arrived in the Pacific 300 years ago.
When you're ready to travel to Picton, forgo buying tickets at the station and book them online instead! You can now book transport in advance for most of New Zealand using 12Go and doing so can really save you some stress (and maybe money, too).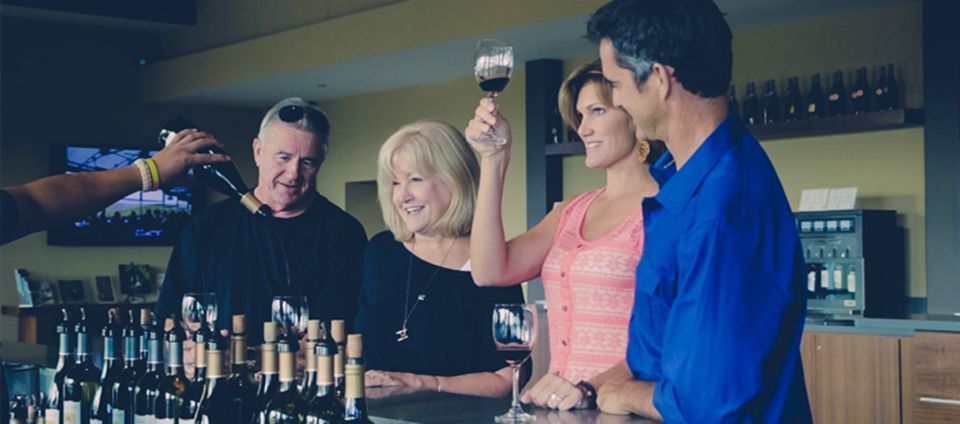 You know, when the European explorers first, ahem, "discovered" New Zealand one of the very first things they did was work out the most efficient way to get drunk? Bringing wine in from Italy and France wasn't exactly practical considering the 1 year-round trip so at the very earliest opportunity they set to work planting grapes to make their own vino.
Since then New Zealand has blossomed into one of the world's premier winemaking nations and exports its produce throughout the world. The Marlborough region is particularly successful and its Cabernet Sauvignons are a personal favourite of mine.
You can take New Zealand wine tours where you tour from vineyard to vineyard to see the grapes growing, watch the harvest and learn all about the winemaking process. The best part, of course, is that you get to sample everything they make. Tours can be done by bicycle or by joining a bus tour where your designated driver has responsibility for keeping you safe so you don't have to use the spitoon.
10. Christchurch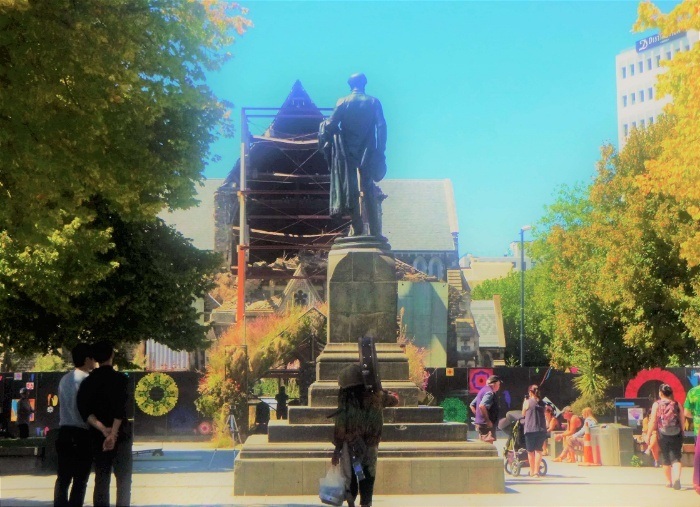 Christchurch is the largest city on the South Island and represents its cultural, administrative and commercial hub. The city of Christchurch was widely devastated by a major earthquake in 2011 and a lot of its charm has sadly been lost. Reconstruction attempts are still ongoing 7 years on. There are nevertheless loads of awesome day trips such as Arthurs Pass (a jaw-dropping train ride over mountain rail bridges) and some first-rate whale watching out in the bay.
11. Get Out into the National Parks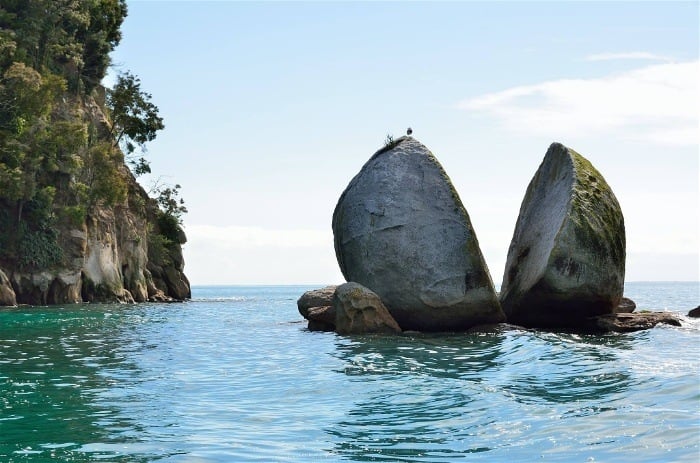 New Zealand has 13 National Parks covering over 30,000 sq km of terrain spanning the entirety of both islands. These can be explored by car, bike or on foot and are perfect for day trips, camping trips leisurely strolls, arduous treks and anything in between. The various parks also offer you the chance to check out some natural wonders, do some wildlife watching and if you are so inclined you can even get your adrenaline fix. Our picks are as follows:
Fiordland Park
Fiordland Park all the way down south is like a little piece of Scandinavia with dramatic sea mountains and loads of offshore islands and islets. It also offers rainforests, snowy peaks and is a photographers paradise.
Arthur's Pass
Oh, Arthur's Pass; often overlooked out of New Zealand's South Island National Parks, Arthur's Pass is magnificent. Ancient jutting ranges with waterfalls that spew onto the valley floor. As a wonderful little bonus, Castle Hill is a proverbial playground for the boulderers.
Abel Tasman
Squatting at the north peak of the south island, Abel Tasman park may be New Zealand's smallest but is still one of its most charming. The reason we love it for the wooden swing bridges which come straight out of a movie as well as the opportunity to camp right on the beach. If you do this, be mindful of tidal changes.
New Zealand's National Parks in Full
A full list of all National Parks in New Zealand is featured below:
North Island
Tongariro
Whanganui
Egmont
South Island
Abel Tasman
Kahurangi
Nelson Lake
Paparoa
Arthur's Pass
Westland Tai Poutini
Aoraki/Mount Cook
Mount Aspiring
Fiordland
Rakiura
13. Camp Beneath the Stars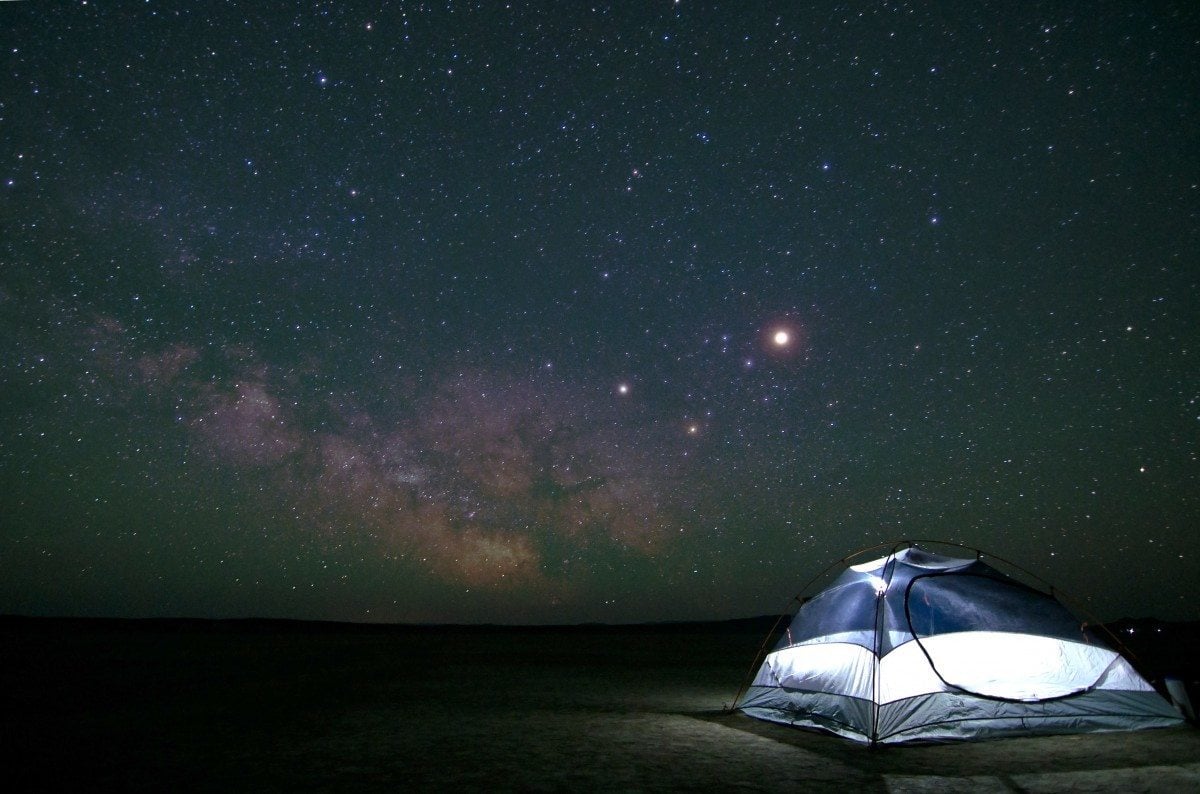 As you can see from this list, New Zealand is absolutely great for getting outdoors and the best way to do this is by pitching your tent on an empty mountain, beach or field and watching the stars come out to shine.
Camping is also the answer to whether or not New Zealand has to be expensive – and the answer is of course not!
You can camp out in most of the national parks, up on Cape Reinga or on most the trekking routes. However, some special noteworthy camping locations include Matouri Island in the Hauraki Gulf, Fantail Bay in Coromandel and Poukaraka Flats on Waiheke Island.
Don't forget your travel insurance for New Zealand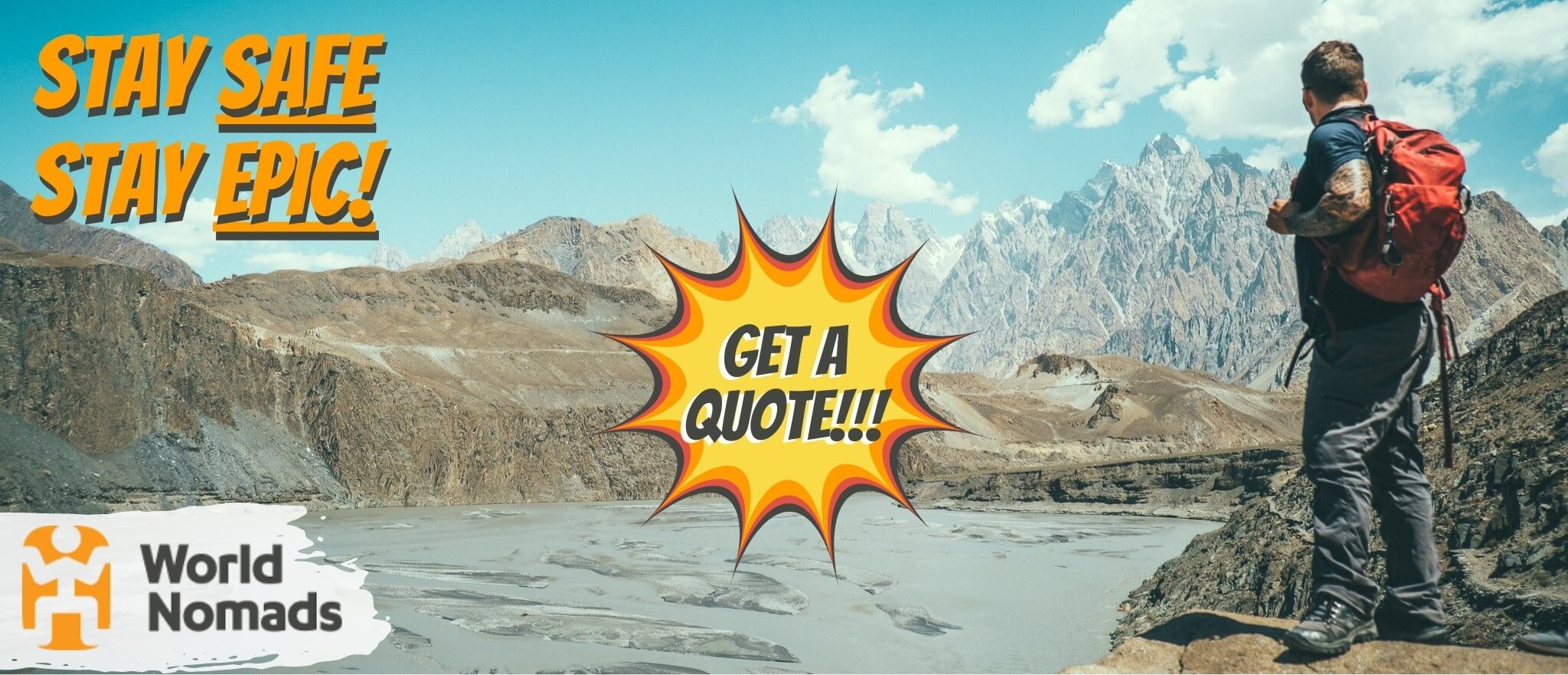 World Nomads' mission is to support and encourage travellers to explore their boundaries. They offer simple & flexible travel insurance, and safety advice to help you travel confidently.
They've been doing it since 2002 – protecting, connecting, and inspiring independent travellers just like you.
Get a quote below or read our in-depth review!
World Nomads provides travel insurance for travelers in over 100 countries. As an affiliate, we receive a fee when you get a quote from World Nomads using this link. We do not represent World Nomads. This is information only and not a recommendation to buy travel insurance.
FAQ on Things to Do in New Zealand
Here are some quick answers to common questions about what to do and see in New Zealand.
Summing up the Top of the Top Things to Do in New Zealand
Well, that barely scratches. Here we have 13 unmissable things to do in New Zealand and yet there's still so much more.
New Zealand is truly a marvel: a little lifeboat of whimsy and harmony so far away from everything else. And the sunsets… and sunrise… and in between suns. Oh, it's so good!
It's really hard not to fall in love with New Zealand. If you've only got enough time and money for a short trip to New Zealand, then make the most of it with the amazing things to do. If you can extend it into a full backpacking New Zealand adventure though, I'd highly recommend it.
There's so much majesty to unearth and only scratching the surface doesn't do it justice. So go find your own top things to do in New Zealand.
And remember to slow down and watch the sky.
Updated: February 2020 by Ziggy Samuels at Zigz Writes Things.
---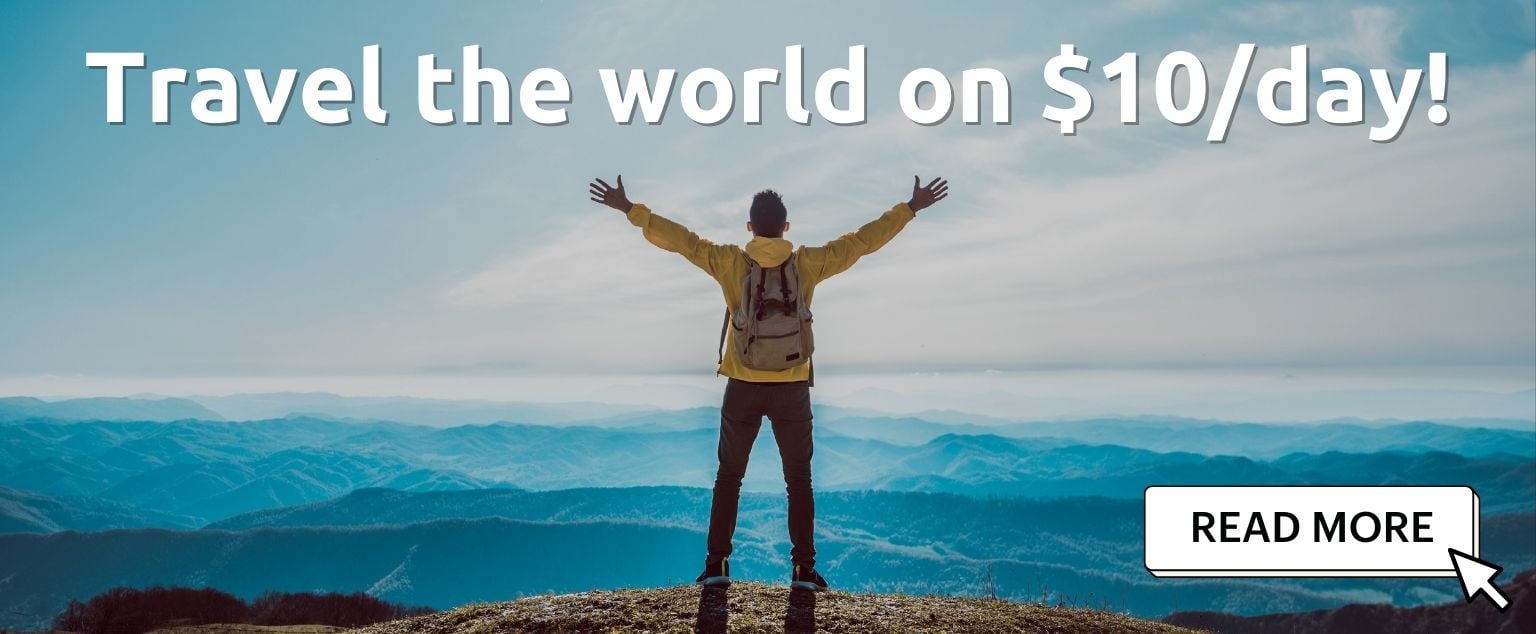 And for transparency's sake, please know that some of the links in our content are affiliate links. That means that if you book your accommodation, buy your gear, or sort your insurance through our link, we earn a small commission (at no extra cost to you). That said, we only link to the gear we trust and never recommend services we don't believe are up to scratch. Again, thank you!