New Zealand's natural landscape is simply stunning and there's nowhere else in the world like it. From snow-capped, craggy mountains to glistening lakes and miles and miles of coastlines, you'll find it is a nature lovers delight.
But nature offers more than just something to look at. Escaping the daily grind of the city and experiencing nature is a sure way to feel calmness, relaxation, and rejuvenation.
If you're someone who has been tired and stressed out lately, then it could be a sign you need a yoga retreat. Yoga is a practice that not only improves your fitness but reduces stress, calms the mind and the body, and offers you a chance to touch your spiritual self.
New Zealand's serene nature and this soothing practice go hand in hand, making it the perfect destination for a yoga retreat.
If you're looking for yoga retreats in New Zealand, but you don't know what to look for or where to start, then you've come to the right place. This guide to New Zealand's yoga retreats will show you everything you need to know, as well as recommend you seven of the best retreats…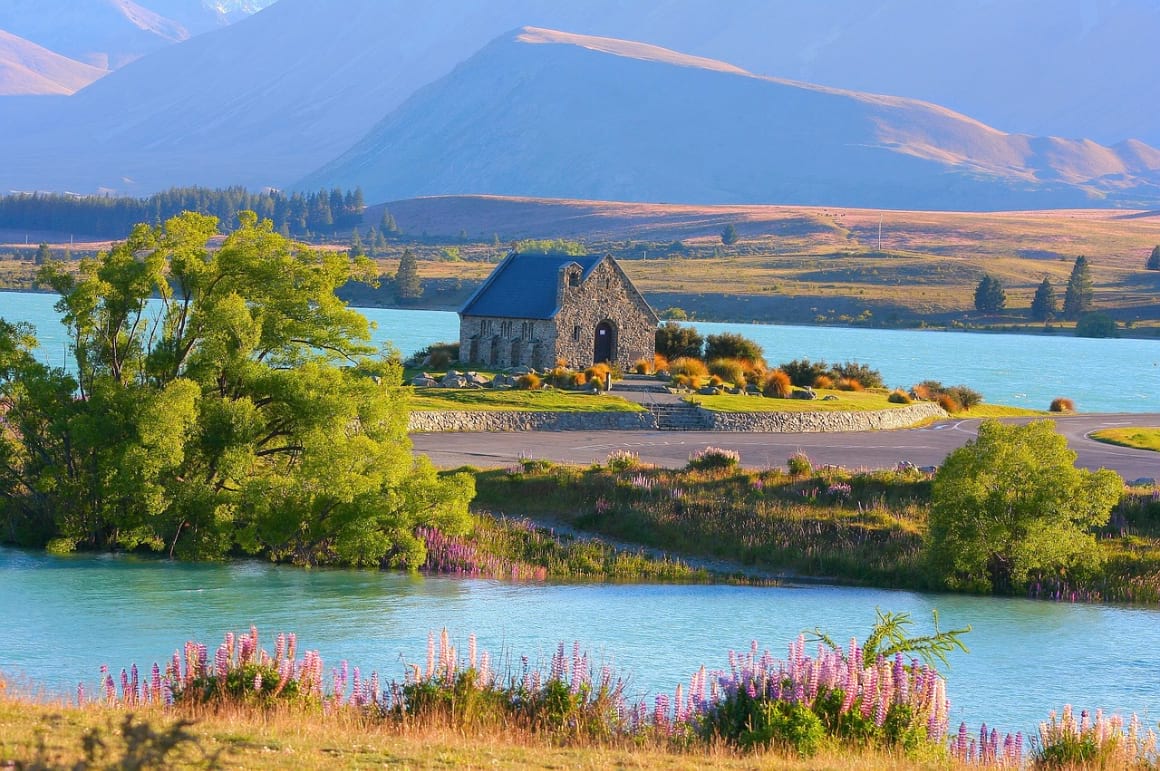 Why Should You Consider a Yoga Retreat in New Zealand?
The modern world is often fast-paced and always switched on. Thanks to the internet, there are a million conveniences at your fingertips and the constant push to do and be more.
This type of lifestyle has its benefits, but it also has a number of drawbacks, particularly when it gets too chaotic and your mental, emotional, and spiritual health gets put to one side.
The busyness of modern life has left too many people exhausted, wrung out, and desperate for time to heal and rejuvenate. Busy modern cities can result in spiritual isolation and deprivation, leaving you feeling disconnected from yourself.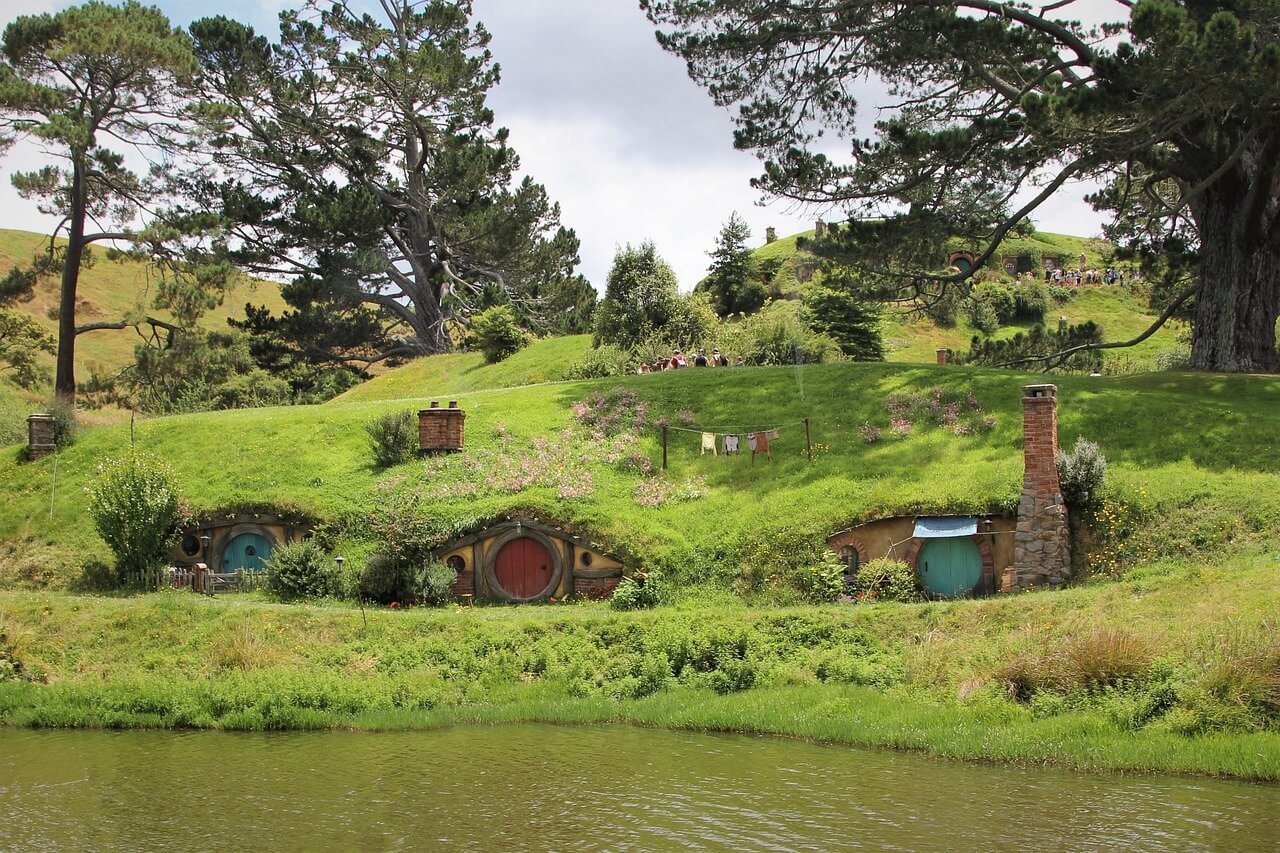 The best way to help with this is to remove yourself from the norm and embark on a retreat. Yoga retreats offer you a chance to change your routine, learn new healthy habits and take home precious meditative skills that you can incorporate into your day-to-day life.
They make space for your own healing and rejuvenation, and in some cases, even relaxation. It's more than a holiday, it's a chance to do better for yourself.
What can you expect from a yoga retreat in New Zealand?
When you go on a yoga retreat in New Zealand, you can expect daily yoga classes, more in certain retreats. Although retreats have set itineraries, there is still free time to explore New Zealand and all its amazing offerings.
In terms of levels, most retreats will adjust their yoga classes for every level. This means you can enjoy benefits whether you're a newbie or an experienced yogi.
For newbies, these yoga retreats will teach you the skills to take home and incorporate yoga practices into your day-to-day life, while for more experienced visitors, you'll get a massive boost to your practices and have the chance to go deeper with the attention and guidance of an expert.
Most retreats offer classes that draw from different yoga traditions. They also offer other activities, such as breathwork workshops and meditation sessions, as well as other practices such as energy work, sound healing, and healthy eating.

Unlock Our GREATEST Travel Secrets!
Sign up for our newsletter and get the best travel tips delivered right to your inbox.
How to Choose the Right Yoga Retreat in New Zealand for You
When it comes to choosing the right yoga retreat in New Zealand for you, you simply need to ask yourself what you want to get out of it. Are you looking to improve your fitness or are you looking for something more spiritual? The answer will guide you to a yoga retreat that's in line with your goals.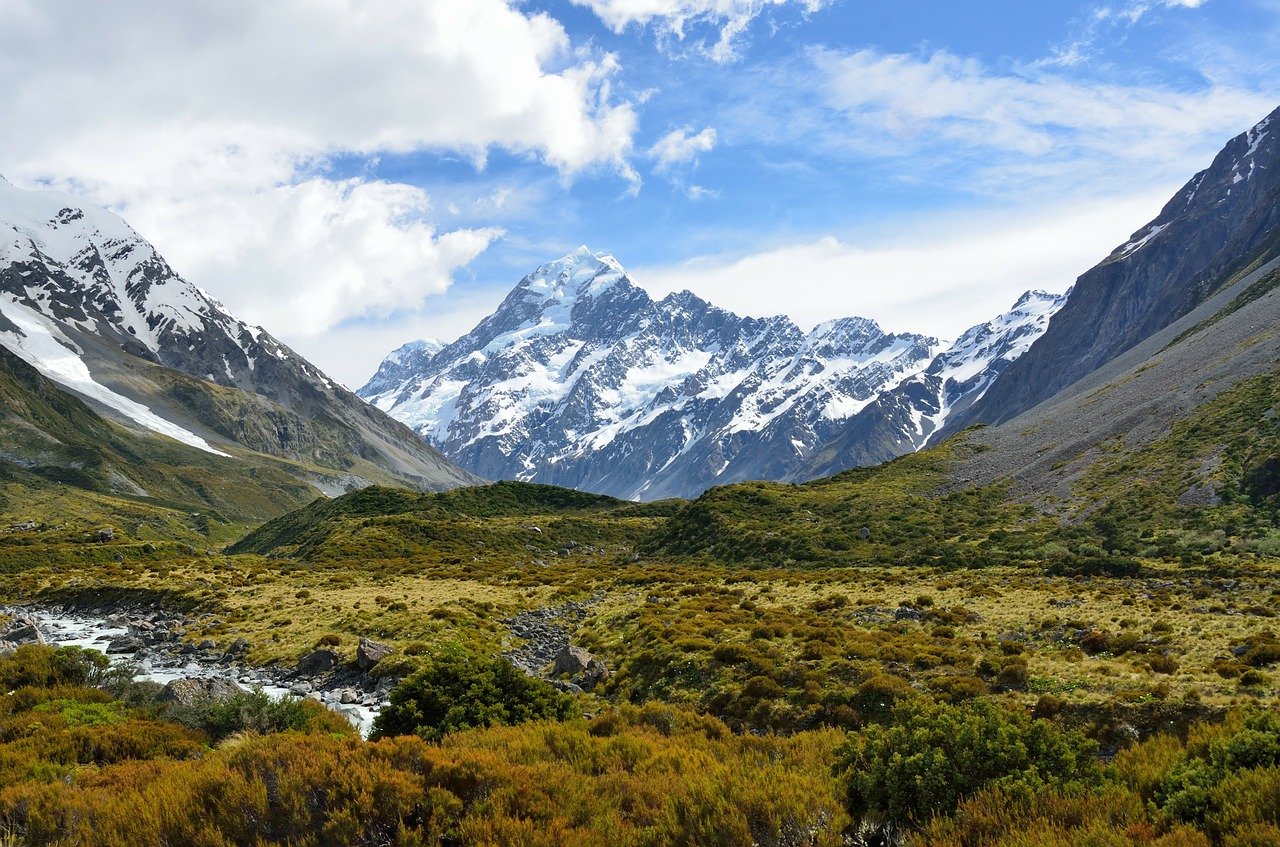 Most yoga retreats offer daily yoga, duh, but they also offer other practices such as meditation and south bathing, or some even have more adventure activities such as hiking or even diving in New Zealand.
Think about how many activities you want to do outside of yoga and how much flexibility you want to do these. Some retreats come with complete itineraries and some have free time.
Once you've thought about this, you can then look at some of the more practical concerns.
Location
When it comes to choosing a location, a lot is going to depend on your schedule. If you're visiting New Zealand as part of a longer trip, then you may want to look at New Zealand neighborhoods close to where you're already going.
Alternatively, you may want to use your retreat as a way to explore a part of New Zealand you've never been to before. This is the best way to make the most of your time!
New Zealand is divided into two basic areas when it comes to locations. If you're looking for pristine nature spots, glaciers, lakes, and lush green mountains, then head to the South Island.
For a busier vibe, with more cities and modern amenities, then the North Island is the best option.
Practices
Yoga retreats in New Zealand tend to be more relaxed than in other parts of the world. The yoga classes usually focus on limited different yoga techniques and traditions, mostly Hatha, Vinyasa, Nidra, and Restorative yoga.
The classes are usually for all levels, though there are some retreats that focus on more beginner and intermediate levels. These can be a good choice if you're a bit shy or unsure about your yoga prowess!
Meditation and breathwork are often offered in the yoga classes offered by the retreats or as separate sessions. This can further help you improve your mental and emotional health, giving you space to reflect and calm your busy mind.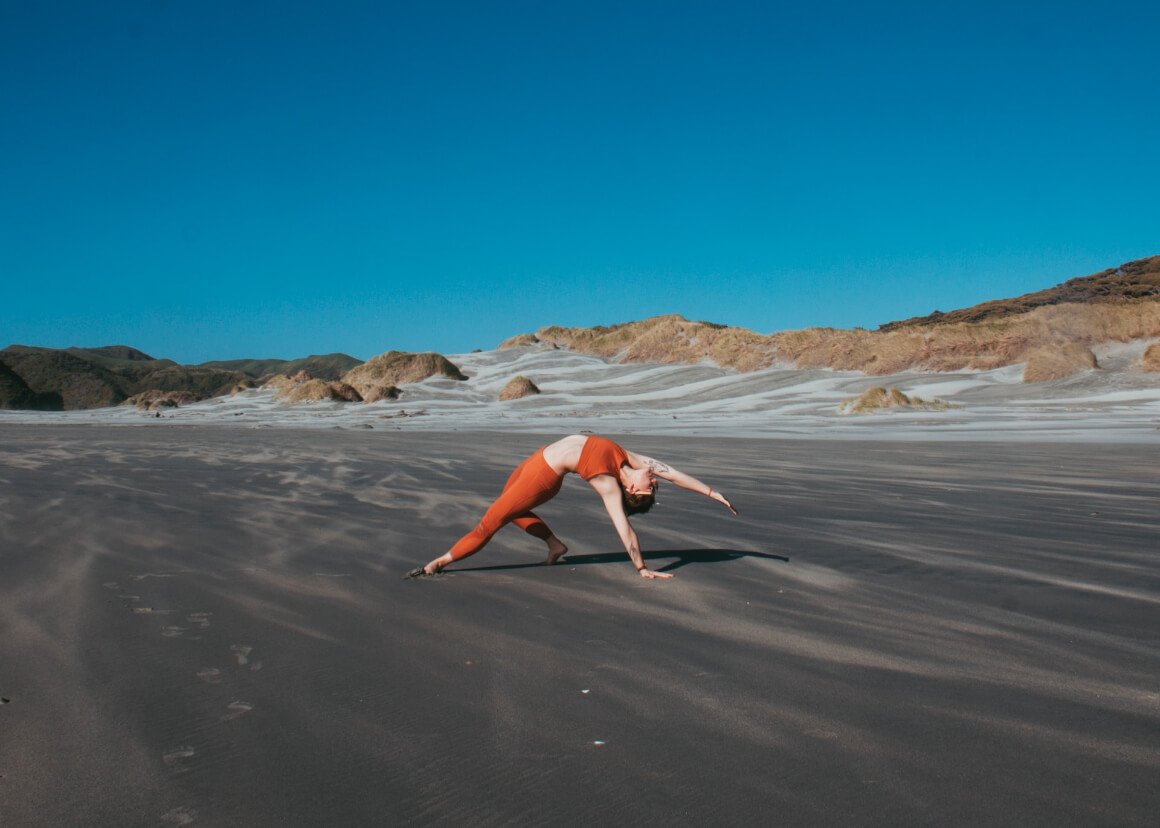 Price
Retreats in New Zealand aren't usually cheap. The cheapest retreats are the most basic retreats that only last a few days and offer a limited number of classes. They also tend to have fairly basic but still comfortable accommodations.
But if you want a luxury room and lots of perks during your stay, then you need to choose a more expensive option. These retreats usually offer extra activities like surfing or hiking the best trails in New Zealand, so they're a good choice if you're a more active type of person.
Perks
What separates each retreat from one another is the perks. One perk to look out for when you're choosing a retreat is the activities. New Zealand is known for its outdoor spaces and activities and you can get some of these included in your stay.
The most popular activities for retreats are surfing and hiking. If you've ever wanted to learn to surf or want to explore New Zealand on your own two feet, then finding a retreat that offers these activities as part of the price can be a great way to get started.
You should also take a close look at the accommodation amenities when you're choosing a retreat. Most of them offer private rooms and bathrooms, but only a few have extras like hot tubs, saunas, or BBQ facilities. If you enjoy these luxury facilities, then make sure you choose a retreat that offers them!
Duration
The duration will largely come down to you and how much time you have to spare. There aren't a lot of long retreats in New Zealand, most tend to be around a week to ten days.
This means that no matter what yoga sanctuary you choose you should be able to fit in a stay no matter what your schedule is like in New Zealand.
It's a myth that the longer the retreat the more you get out of it. Shorter retreats that last a few days tend to be quite intensive and offer little flexibility. If you opt for a longer retreat, you do learn a bit more, but you also get a lot of down time and practice time.
The Top Yoga Retreats in New Zealand
Ready to go on retreat in the majestic beauty of New Zealand? Then it's time to check out my top retreats in the country!
$
Location: New Plymouth, New Zealand
This retreat is located just outside of New Plymouth, one of New Zealand's major cities on the west coast of the North Island. It's known for its vibrant culture, sunny climate, and delicious food scene, making it the ideal location if you want to enjoy a quick retreat but still have access to lots of things to do, eat and see.
This retreat focuses on using the breath to discern and change your mood, your body state, and your health, working on harnessing this tool for transformation and healing.
The instructors at the retreat will help you do this through twice-daily yoga classes, meditation, breath workshops, and sound healing. And while you're doing all this work, you'll stay in premium quality rooms and enjoy some of New Zealand's amazing cuisine!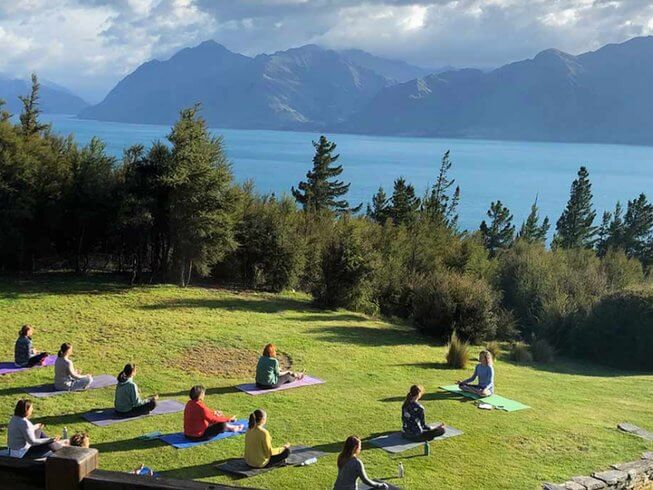 $$
Location: Albert Town, New Zealand
Wanaka is a small resort town in New Zealand's South Island that boasts truly stunning surroundings. It's set on a lake of the same name and is the gateway to the Southern Alps' Mount Aspiring National Park with its glaciers, forest, and snowcapped mountains.
You really couldn't get a more beautiful natural location to take a long weekend to do yoga, meditate, and contemplate your place in the world.
This retreat will teach you to pause, consider the world around you, and really immerse yourself in yoga and meditation. It accepts only a few quests and during your time there you'll do daily meditation, twice daily Hatha, Vinyasa, and Nidra yoga, and soak in the views.
You'll also be staying at Lake Hawea View, with its luxurious but homely feel and extra amenities like a sauna, BBQ pit, and hot tub.
$
Location: McLeod Bay, New Zealand
Everyone is different and needs different combinations of alone time and company to heal, rest, and plan for the future.
At this retreat, you'll be encouraged to find the path that works for you. Located in McLeod Bay in the Whangarei Heads Peninsula, an area known for its natural landscape, this retreat will help you get closer to nature in every way.
You'll do daily yoga sessions, focusing on Hatha yoga for all levels, but you'll also have the chance to work your body more strenuously on hikes in the local area. In fact, your hikes will include two of New Zealand's top 10 great walks, so you know that the scenery will be good.
You'll also do regular meditation, eat delicious vegetarian food, and enjoy the beach and mountains just steps from the door of your accommodation.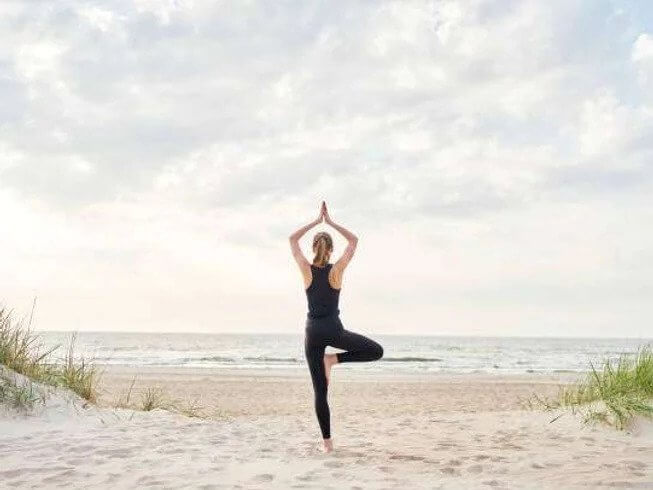 $
Location: Whangamata, New Zealand
You've probably never thought of New Zealand in connection with surfing, it is known for being cold after all, but New Zealand actually has some amazing surf spots and you can enjoy one of them while on this retreat.
The retreat is located in Whangamata on New Zealand's North Island, an area that's known for its relaxed beach vibe, surf breaks, and the surrounding native forest.
This yoga sanctuary offers a combination of morning surf lessons and evening yoga lessons for the perfect combination of physical challenge and relaxation. It's for beginner and intermediate levels and focuses on simple Hatha yoga to give you a solid grounding in the basics.
The accommodation is fairly basic but you'll enjoy lots of privacy, modern amenities, and lots of chances to socialize with other guests during your stay.
Have you sorted your accommodation yet?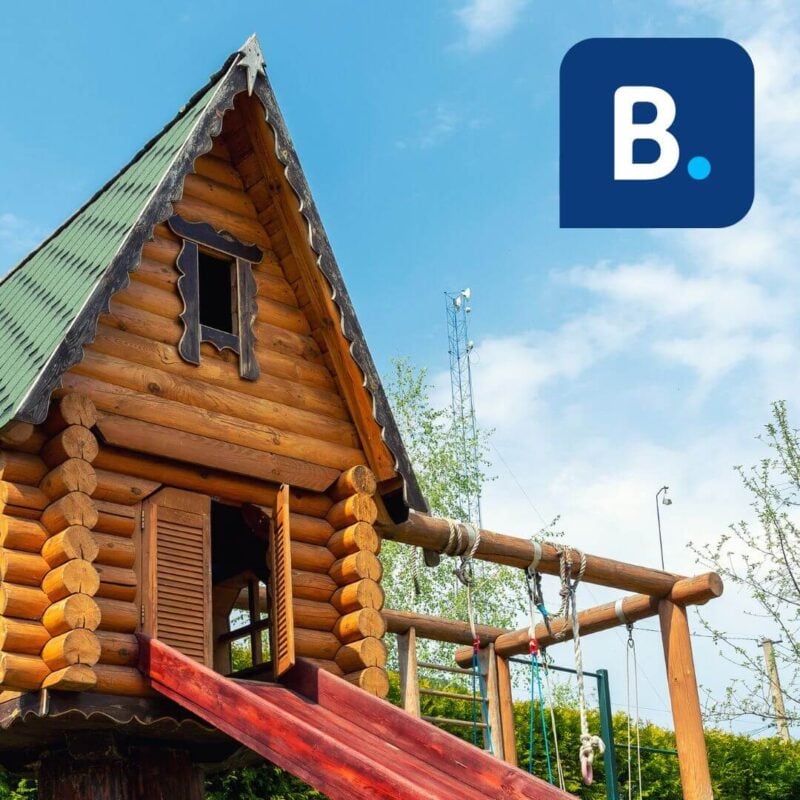 Get 15% OFF when you book through our link — and support the site you love so dearly 😉
Booking.com is quickly becoming our go-to for accommodation. From cheap hostels to stylish homestays and nice hotels, they've got it all!
View on Booking.com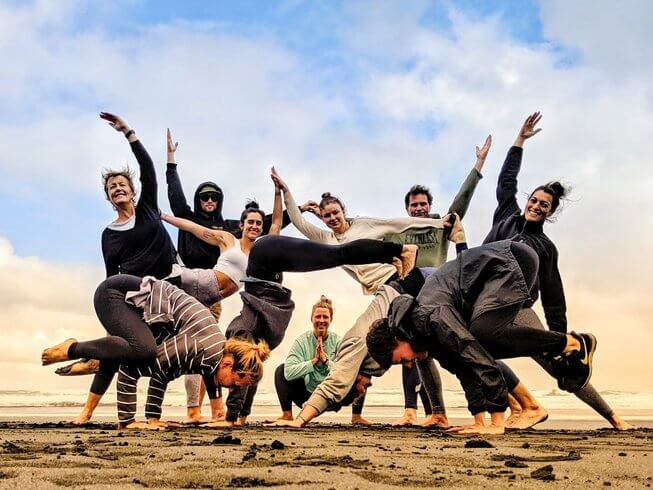 $$
Location: Taupo, New Zealand
This retreat is for anyone who wants to become a yoga teacher or wants to delve really deeply into the technical and traditional aspects of the practice.
It's located in Taupo in the center of New Zealand's North Island, an area known for its lake, where you can water ski, sail, or go kayaking as well as for its Maori carvings.
The course is accredited and internationally recognized by the Yoga Alliance and focuses on neuro-physiological yoga teacher training without neglecting the unknown magic that makes yoga so effective.
If you want real physical, spiritual, and mental transformation from your yoga retreat in New Zealand, then this is a good choice.
However, it's also very intensive with daily workshops, yoga, meditation, and breathwork classes as well as classes on anatomy and yoga philosophy, so it's not for the faint-hearted.
$$$
Location: Auckland, New Zealand
New Zealand is a must-see on many people's travel bucket lists, so why not tick off that list while you're on retreat?
This long-stay retreat starts in Auckland but will take you on a luxury tour of the two islands with yoga and wellness activities along the way! It's the ideal way to explore the island and improve your yoga practices and your health at the same time.
Every morning during the retreat you'll do a yoga class to start your day out right. The classes feature Hatha yoga for beginner and intermediate levels. And once that's done, you'll start out on your fun and activity-filled days.
You'll travel from Auckland to top New Zealand tourist spots like Hobbiton, Waitomo, Rotorua, and Wellington, stopping by sites like the Glowworm Cave, Waimangu Volcanic Valley thermal park, and Tongariro National Park along the way.
All the essentials are covered during the trip, so all you can have to do is relax, explore New Zealand, and make new friends through yoga!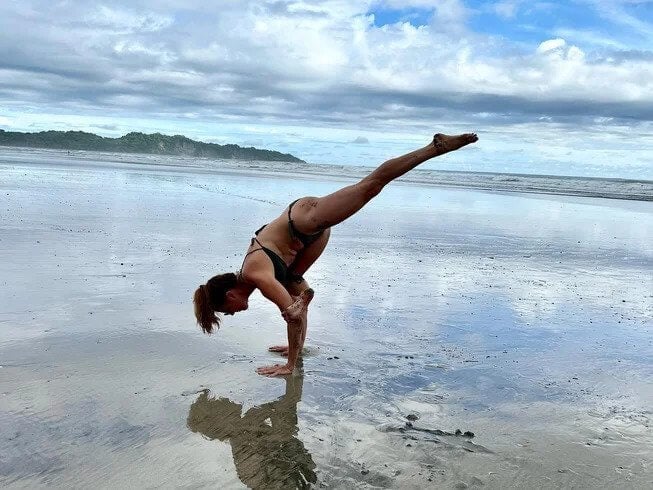 $$$
Location: Tasman, New Zealand
The Tasman is a district in New Zealand's South Island in the northwest area. It's close to Nelson City and is known for its outdoor adventure activities like mountain biking. If you really want to get away from the modern world, then this retreat is for you.
This retreat is all about going deeper into the meaning and purpose of yoga. The trainers will show you how to cultivate a better connection to your spirit, mind, and body by understanding your own patterns and how they connect to the root of the problems that you experience in life.
You'll spend your time at this yoga sanctuary doing yoga, meditation, and breathwork to uncover these negative patterns and start on a path to healing.
You'll do all this work while staying at the Maruia River Retreat Estate with its cozy villas for two with lots of luxurious extras and unobstructed views of the natural world on all sides.
Don't forget insurance
ALWAYS sort out your backpacker insurance before your trip. There's plenty to choose from in that department, but a good place to start is Safety Wing.
They offer month-to-month payments, no lock-in contracts, and require absolutely no itineraries: that's the exact kind of insurance long-term travellers and digital nomads need.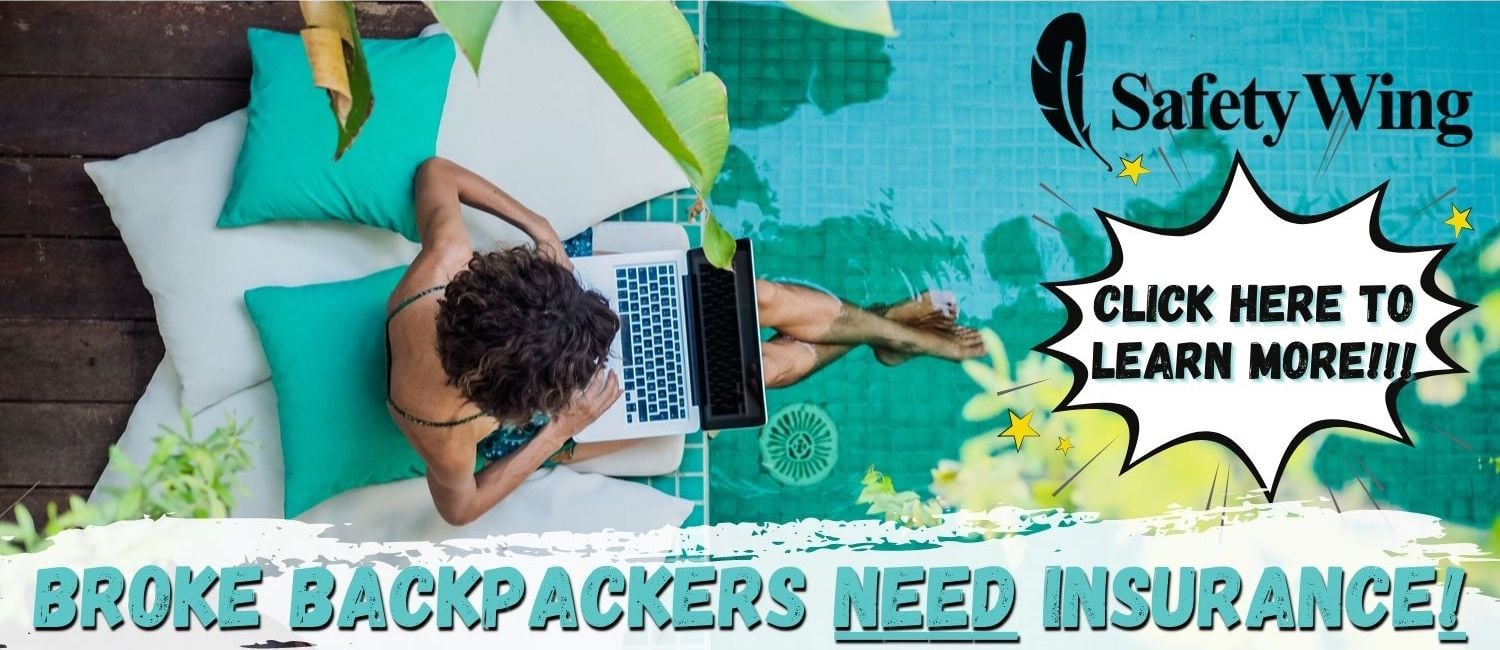 SafetyWing is cheap, easy, and admin-free: just sign up lickety-split so you can get back to it!
Click the button below to learn more about SafetyWing's setup or read our insider review for the full tasty scoop.
Final Thoughts on Yoga Retreats in New Zealand
For a truly unique experience in one of the wildest and most stunning locations in the world, why not go to a yoga retreat in New Zealand?
You'll have access to beautiful natural areas for meditation and connecting with nature, colorful culture and landmarks, great cuisine, and a unique and relaxed way of living that you can take with you back home.
Whether you're looking to do some yoga teacher training or you're just looking for a retreat to improve your practice, I hope that you find what you're looking for on this list.
---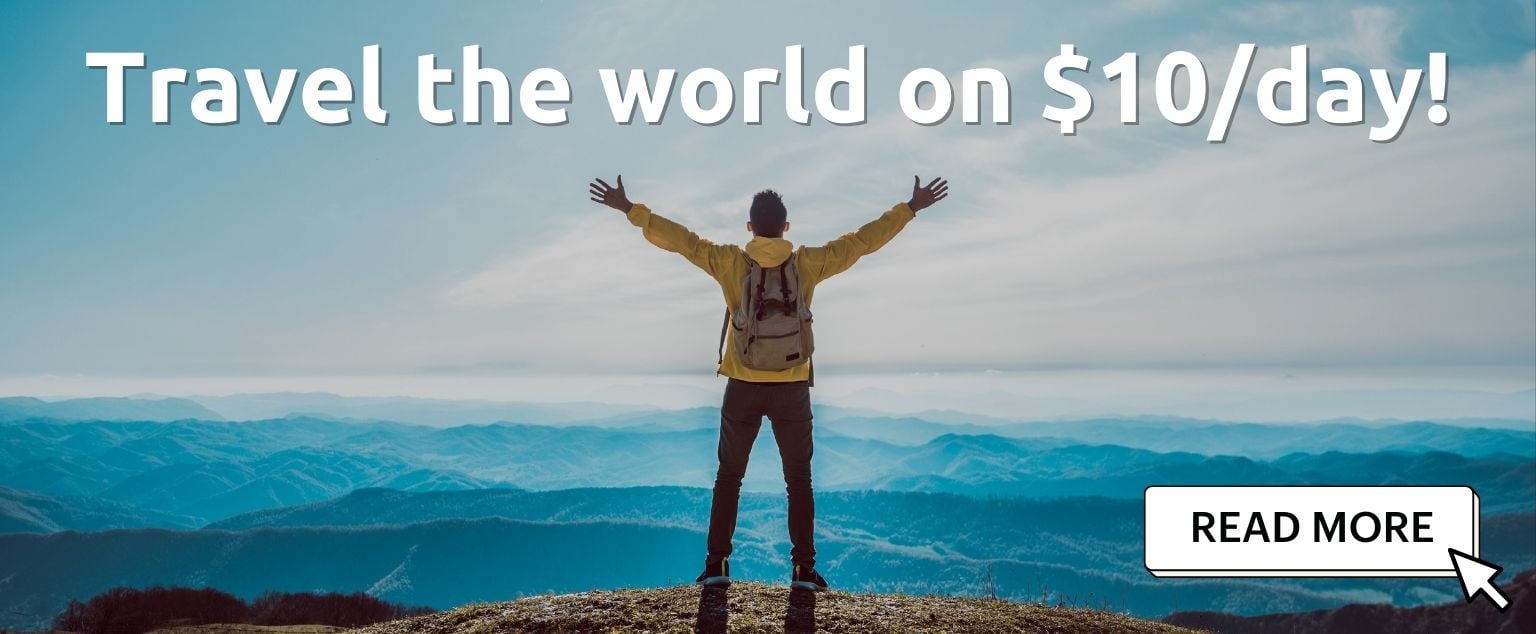 And for transparency's sake, please know that some of the links in our content are affiliate links. That means that if you book your accommodation, buy your gear, or sort your insurance through our link, we earn a small commission (at no extra cost to you). That said, we only link to the gear we trust and never recommend services we don't believe are up to scratch. Again, thank you!