Oh, New Zealand… what a wonder of a country! This island nation is famed for its natural credentials and that's why Peter Jackson envisioned it as the perfect setting for shooting Lord of the Rings and The Hobbit.
The scenery is vast magical and magical in New Zealand, and the best way to experience it is getting out there on the trail.
Hiking in New Zealand is awesome. You'll be walking your way through rugged mountains and beautiful coastlines alike, always with the feeling that you're inside a dream.
But I'm new to it all, I don't know where to start!
We're here to help. And with that in mind, we've crafted this guide packed full of everything you need to know for a killer trip. Where to stay, what to expect, and how to prepare for the best hikes in New Zealand. Yeeeeeeha!
New Zealand is a next-level destination for all things outdoors. Much of the country is primed and ready for hikes, with plenty of well-marked and well-maintained trails to walk in.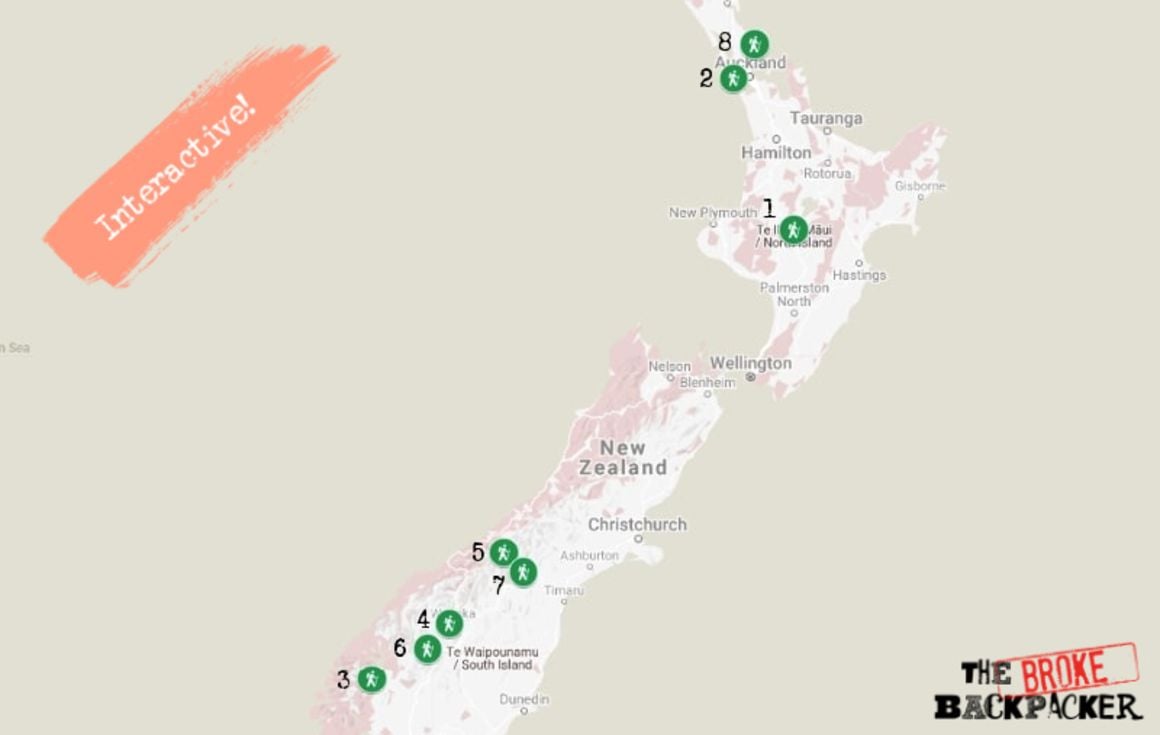 And the fact that New Zealand is an island plays well into its hiking credentials. The chances to explore land-meets-sea landscapes are endless here. Cliffs, beaches, dunes, and grasslands characterize New Zealand and spread over 15,000 kilometers of coastline.
It was around Aoraki/Mount Cook that Sir Edmund Hillary practiced mountaineering and climbing before tackling the granddaddy of them all: Mount Everest, in 1953.
But, there is something for all kinds of experience levels here!
The country splits into a North and a South Island. In general, beautiful coastlines are usually found in the North, while the South will have you clapping eyes on glacial lakes and summiting peaks.
New Zealand is in the Southern Hemisphere, which means it's summer for them when much of the world is freezing. The best time to hike here is from around October to April, with clearer and sunnier days.
The next thing on the list? Staying safe!
New Zealand Trail Safety
The incredible amount of hikes on offer are proof of just how much Kiwis love to get outdoors in nature. With soaring peaks, glaciers, dramatic coastlines, and volcanic landscapes, there's a hike for everyone here — all fitness levels welcome.
But, with the number of options and the extreme scenery to lap up, it is easy to find yourself totally out of your depth on a hike in New Zealand.
It's super important to make sure you know what you're getting yourself into before embarking on a trek. The weather can be extreme, the peaks hard going, and the routes long, so we've prepared a few tips you should bear in mind when you're out on the trail:
Don't leave home without a plan – It's important to make sure you have a good plan before you go hiking in New Zealand. Get to grips with what to expect on the route, so you know what lies ahead of you.
Get some local insight – Chances are, nobody is going to know about the route you're attempting to hike better than a local. Seek some advice with a friendly Kiwi or at the park visitor centers!
Pack the right gear – Wearing the right clothing is super important; hypothermia is dangerous, so staying dry and warm is a key safety concern. Wear layers, including a waterproof coat, hat, and gloves.
Respect wildlife – You are sharing the natural world with all the creatures that live there. If you come across a wild animal on your hike, be sure to respect its space. And don't pick flowers or anything that will disturb the environment.
Be prepared – Things can go wrong. Bring a map & compass in case you lose signal, and check the weather before attempting any hike. Always let somebody know where you're going if you're hiking alone.
Know the difference between hiking types – Make sure you know what you're going for. Bush-hiking in New Zealand is a pretty serious business that involves specialist knowledge, opt for shorter hikes if you're a beginner or try some multi-day hiking if you're feeling confident.
Leave plenty of time – Start your hike early in the day, so you can reach your end destination with enough daylight. Hiking in the dark is hazardous, especially if you're not prepared with a head torch.
Get good travel insurance – Make sure you get the best travel insurance you can, aka one that covers the activities you're going to be doing — a whole lotta hiking!
A message from Will – The OG Broke Backpacker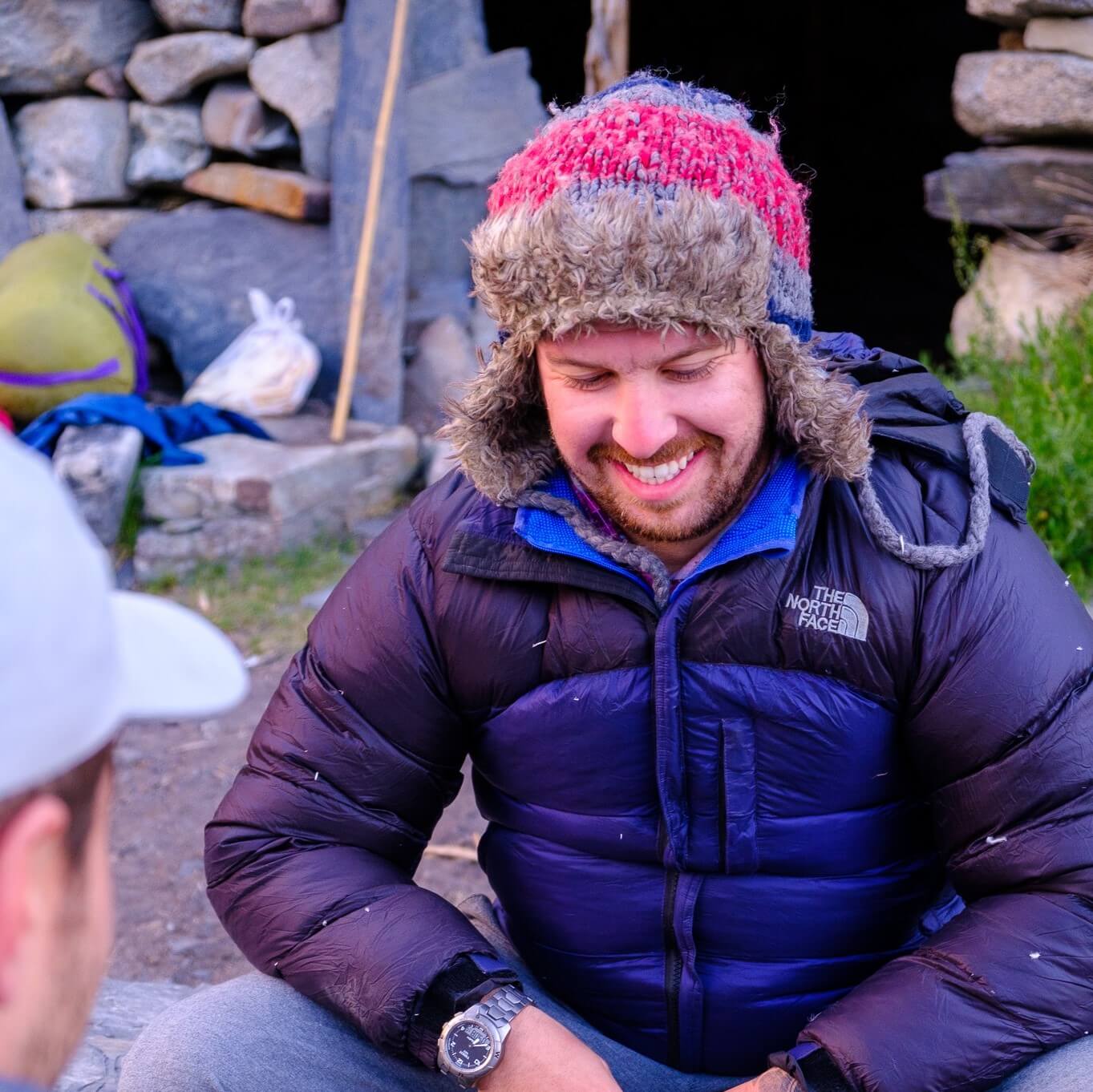 A Story on the Necessity of Travel Insurance
"Once upon a time, I almost lost my leg in a sweltering jungle…
I battled a seriously nasty infection that snaked up past my knee and by the time I made it to a local hospital they wanted to amputate. I was delirious, unable to walk, and in a lot of pain but I managed to call my insurance provider – they moved me to a much better private hospital where the doctors were able to save my leg.
I wracked up $15,000 in hospital bills, but these were completely covered by my travel insurance. Luckily, I still have my leg today, and whilst it is permanently damaged, I'm grateful every day it's still attached!
Moral of the story: consider getting travel insurance before you head out into the wilds, people!"
Now that we've clued you up on how to stay safe during your hike, it's time to get on with the good stuff.
We're going to be listing the 8 best hiking trails in New Zealand, so choose whatever suits your style and ability and get planning! You're set to have a memorable hiking adventure here.
1. Tongariro Alpine Crossing – The Best Day Hike in New Zealand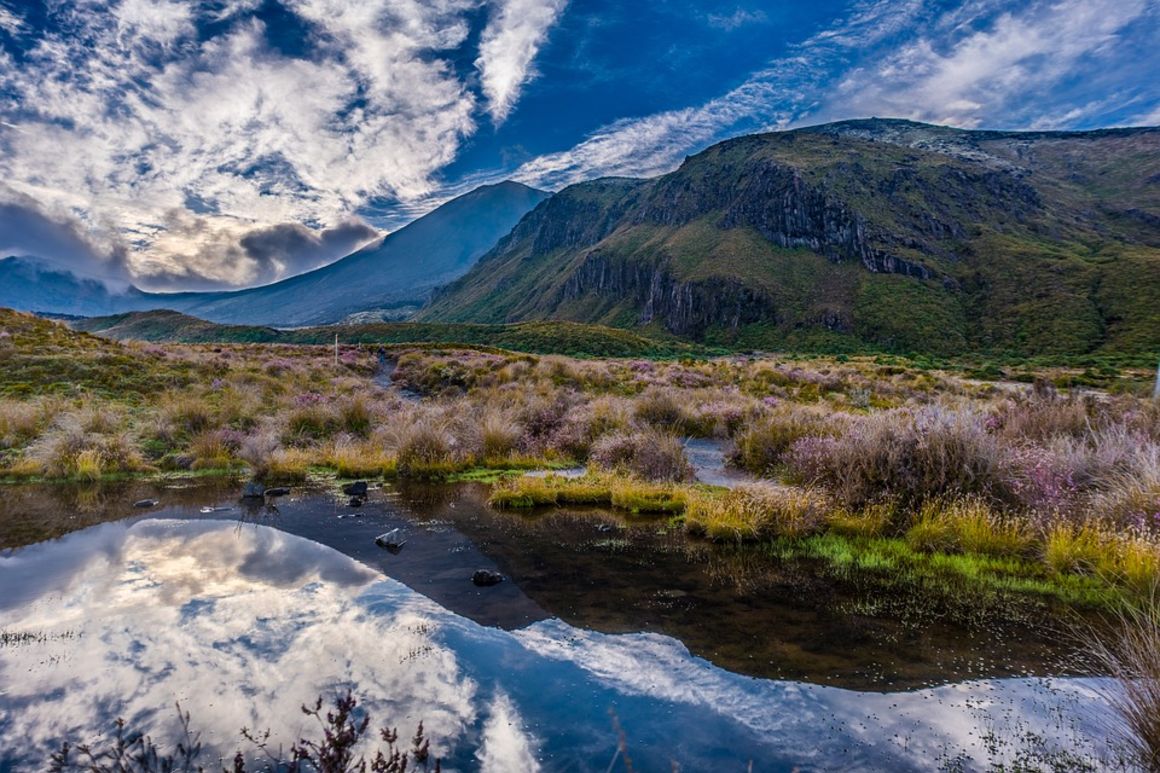 Located in central North Island, Tongariro National Park is the sixth oldest national park in the world. Home to volcanic landscapes, Maori religious sites, and beautiful waterways, this place boasts dual UNESCO status!
The Alpine Crossing is considered one of New Zealand's best trails, as well as one of the best day hikes in the entire world. You'll be ascending and descending two separate volcanic craters along the way, taking in the gleaming lake views as you go.
But despite being a linear trek, it can be dangerous at times… especially if you're not fully prepared.
Extreme weather is a thing here, and the undulating terrain can really add to the strain. This hike has the highest number of search and rescue operations in New Zealand, so make sure you aren't one of them!
Length: 19.4km
Duration: 4-5 hours
Difficulty: Average
Trailhead: Tongariro Alpine Crossing Trail Head (39°04'27.1″S 175°39'49.3″E)
2. Te Henga Walkway – Most Beautiful Hike in New Zealand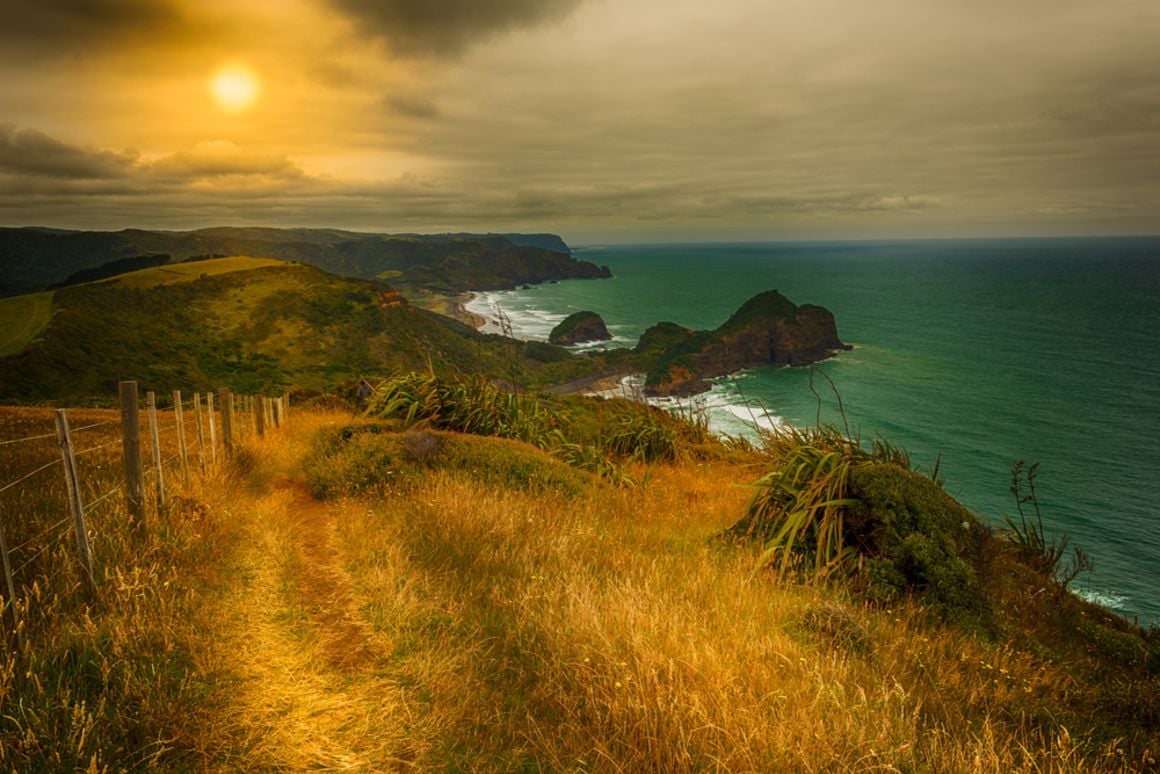 Te Henga Walkway is a stunning coastal trail, and one of our favourite hikes in New Zealand. You'll find it rambling along the North Island coast between Bethells and Muriwai, not too far from Auckland.
The hike is actually part of the much longer Hillary Trail, which connects walking routes in the Waitakere Ranges. This particular section edges along the ocean as you climb and descend cliffs, winding through narrow pathways and along deserted beaches.
Along the way, you might see some wildlife too. At Te Henga, birdlife abounds, as well as farm animals in charming valleys.
It's important to note that things get pretty hairy after heavy rain. You should be aware of paths that may become slippery and muddy, especially in the narrower sections of the hike. The lack of shade also makes it scorching when the sun is out.
This New Zealand hike is a must for anyone who likes their ocean view suitably epic. Make sure you get a good travel camera in your daypack.
Length: 8 km
Duration: 3 hours
Difficulty: Moderate
Trailhead: Te Henga Walkway Parking (36°53'04.9″S 174°27'00.4″E)
3. Kepler Track – The Best Multi-Day Hike in New Zealand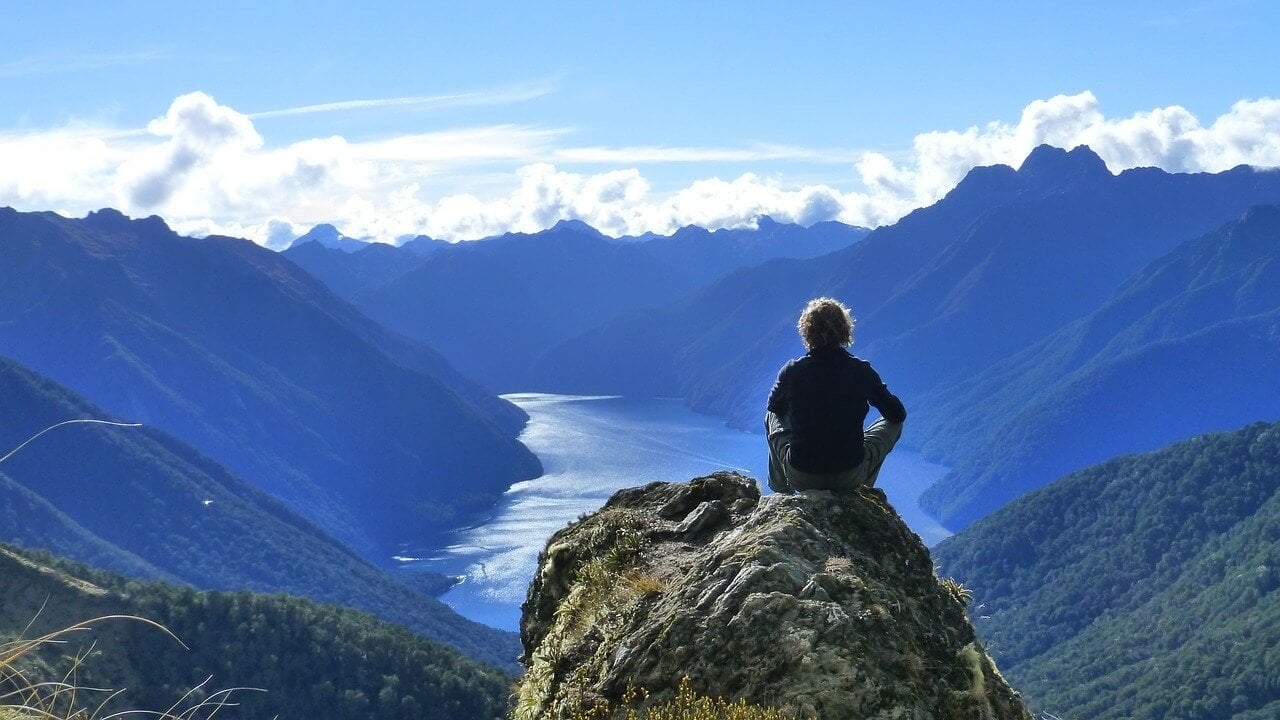 This awesome New Zealand hike lasts for around four days and takes you through some of the most amazing views and landscapes in the country. The scenery is jaw-dropping here, with rugged granite peaks carved by glaciers reflecting on glassy fjords.
Kepler Track is custom-made for hiking and it was opened in 1988, complete with proper signage, boardwalks, and stairways. All the good stuff!
The trail is located in Fiordland National Park, way down at the bottom of the South Island, and because it's so well laid-out, there are numerous huts along the way where you can spend the night. How awesome is that?
However, if you are contemplating the Kepler Track, you need to plan ahead. Huts and campsites must be booked in advance, due to how popular this hike is — prices vary throughout the year.
Length: 60 km
Duration: 3-4 Days
Difficulty: Difficult
Trailhead: Kepler Track Trail Head (45°26'31.6″S 167°41'21.0″E)
4. Roys Peak Track – Must-Visit Hike in New Zealand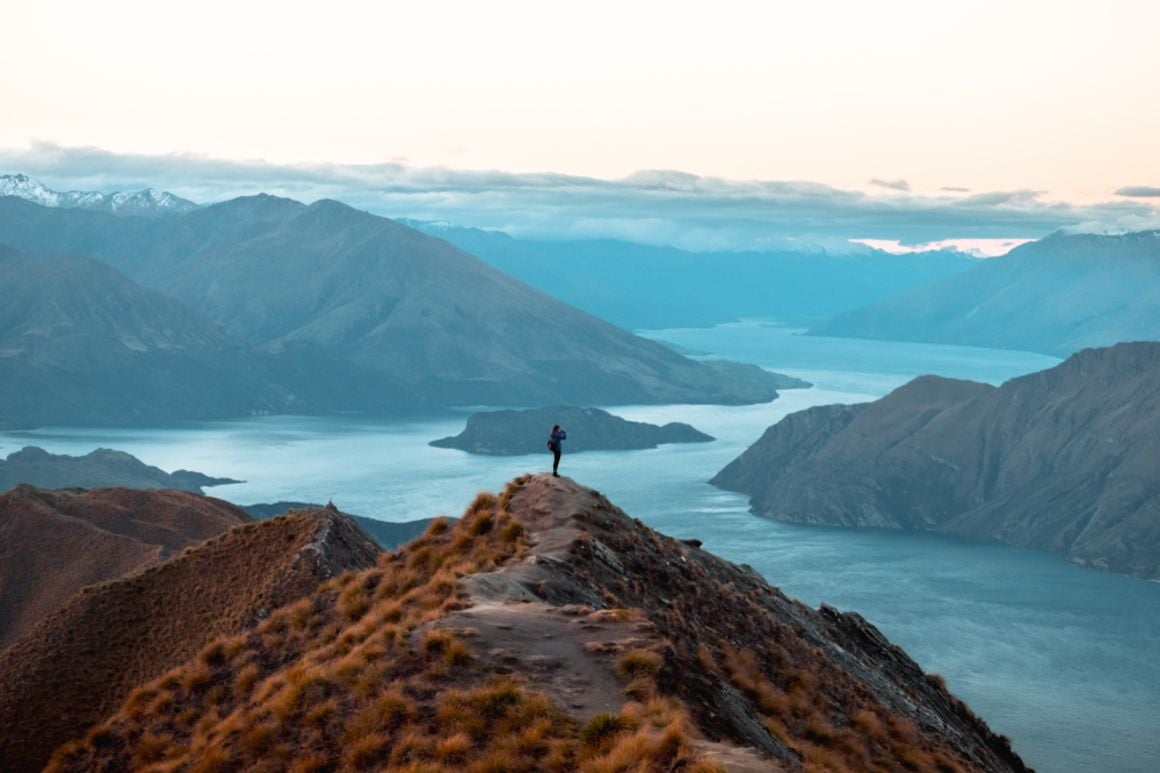 If you only have time for one hike in New Zealand, this should be the one you go for. Roys Peak Track is located close to Wanaka and takes in breathtaking views over Lake Wanaka and the surrounding mountains.
The fact that it's so picturesque made this place pretty popular, but this is no easy feat. In reality, some sections are really steep and hard-going, requiring more than just a passing interest in hiking to get you to the top.
You'll be hiking through Alpine meadows and lush grasslands as you make your way from the shores of Lake Wanaka, and ascend 1,500 meters up. Needless to say, the views are fantastic!
Seeing its beautiful bays and islands, surrounded by snow-capped mountains, is like looking down on a map from a video game — except it's very, very real this time.
Make sure you take the day to enjoy it and don't rush. You need to take this one at your own pace, no matter your fitness level. Bring plenty of water, sunscreen, and snacks to fuel up along the way.
Length: 16 km
Duration: 4-5 hours
Difficulty: Average/Difficult
Trailhead: Roys Peak Track Parking (44°40'24.7″S 169°04'18.7″E)
Want to save the world?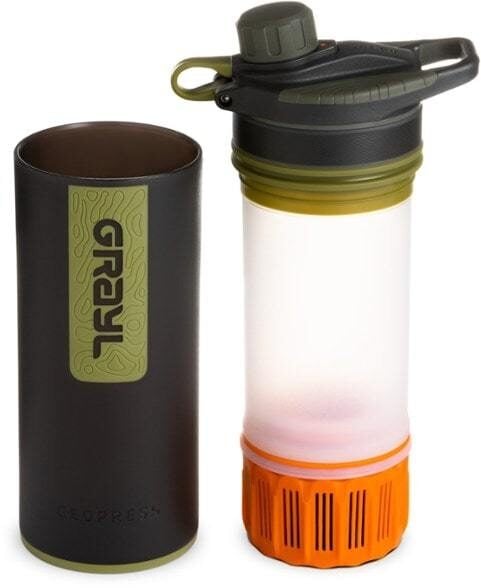 Single-use plastic bottles are a huge threat to Marine Life – Be a part of the solution and travel with a filter water bottle.
The GRAYL GEOPRESS water bottle is the ONLY all-in-one filter water bottle setup you'll need. Whether you need to purify the water from a hostel sink in Kathmandu or a stream trickle in the Andes, the Geopress has got you covered.
Read our full review of the GRAYL GEOPRESS!
5. Hooker Valley Track – A Fun, Easy Hike in New Zealand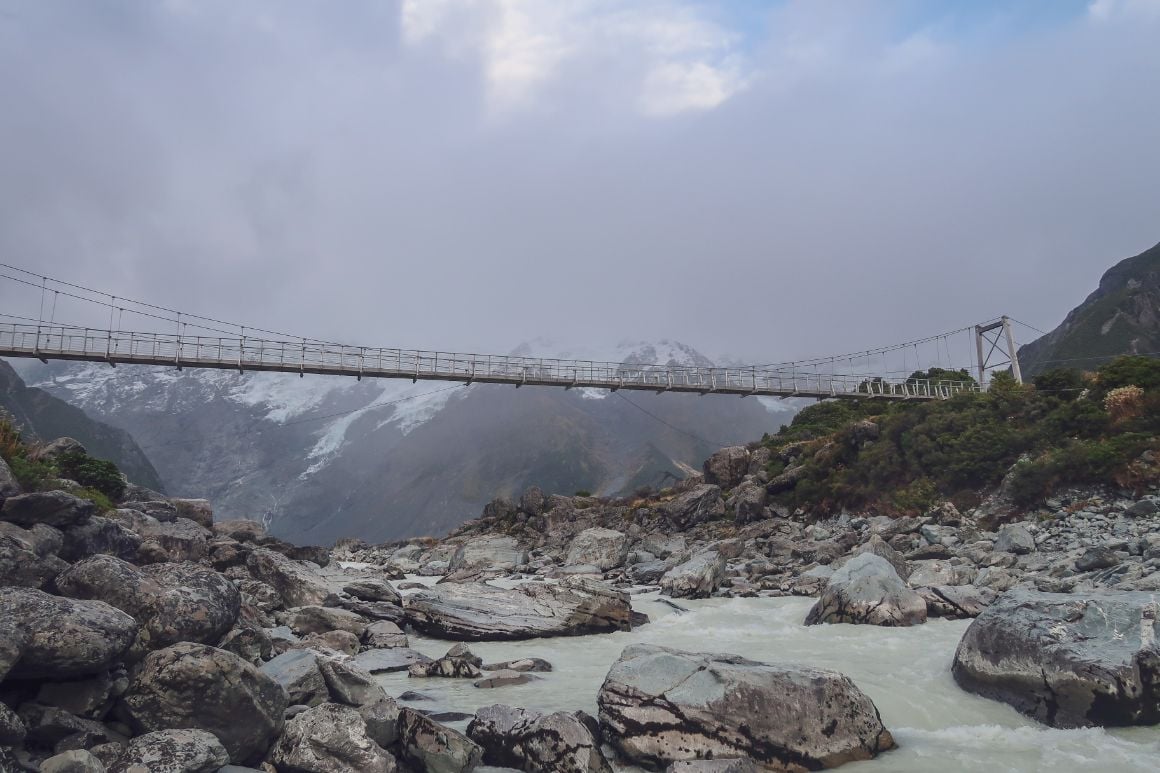 If you're just looking for an easy-breezy stroll in nature, without all the expedition-level preparations, this New Zealand trail is the one for you.
Hooker Valley Track is situated in Aoraki/Mount Cook National Park, home to 19 peaks above 3,000 meters, and New Zealand's highest mountain, Aoraki (or Mount Cook).
But despite all that, we're taking it easy. You'll get to see a lot of the beauty of this giant park with little effort involved!
The trail passes through Hooker Valley and alongside Hooker River (permission to laugh), crossing precarious swing bridges on a backdrop of snowy peaks.
It's easy enough to follow for anybody with a reasonable level of fitness. It's mostly flat, but with a few tiny stairways and inclines. Stunning views are guaranteed even when it's cloudy.
Make sure you go early to avoid the crowds that will inevitably arrive.
Length: 10.4 km
Duration: 3 hours
Difficulty: Easy
Trailhead: White Horse Hill Campground (43°43'09.0″S 170°05'38.3″E)
6. Ben Lomond Track – The Toughest Trek in New Zealand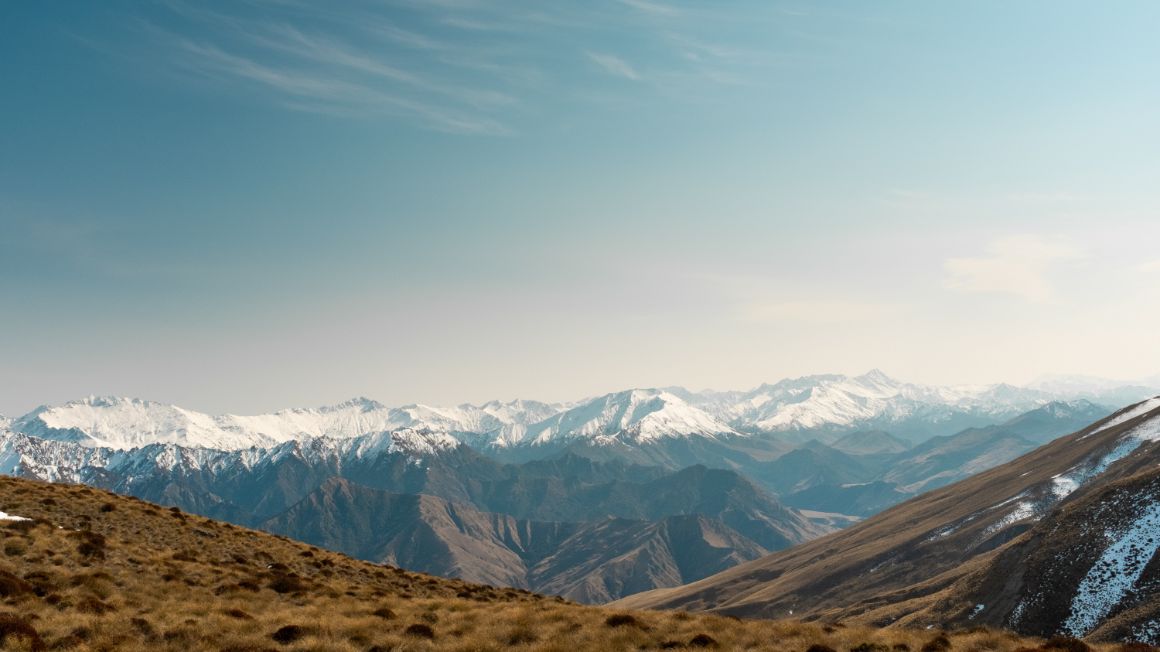 If that last track sounded too easy for you, and you like your hikes hardcore, stay tuned. Ben Lomond Track is one of the toughest hikes in New Zealand.
Towering over Queenstown in the South Island, this mountain is just four kilometers or so from town. Just look at it… it's asking to be climbed!
The route up to the summit takes in an elevation gain of 1,438 meters. Getting up here is no mean feat, but you'll be able to experience some majestic mountain views and magnificent lakes as you climb.
Starting on the trailhead at Douglas Fir, your ascent begins almost straight away and weaves you through Alpine tussocks and shrubbery as you make your way up the saddle. This is where things get challenging and you bring your inner fitness guru to life.
The panoramic views at the top are so worth it. 1,748 meters above sea level, you'll be able to see all the way to Mount Earnslaw (Pikirakatahi) and Mount Aspiring (Tiitea) on a clear day.
Length: 40 km
Duration: 8 Hours
Difficulty: Difficult
Trailhead: Ben Lomond Track Trailhead (45°02'13.4″S 168°38'48.0″E)
7. Mount John Walkway – Best Hike for Views in New Zealand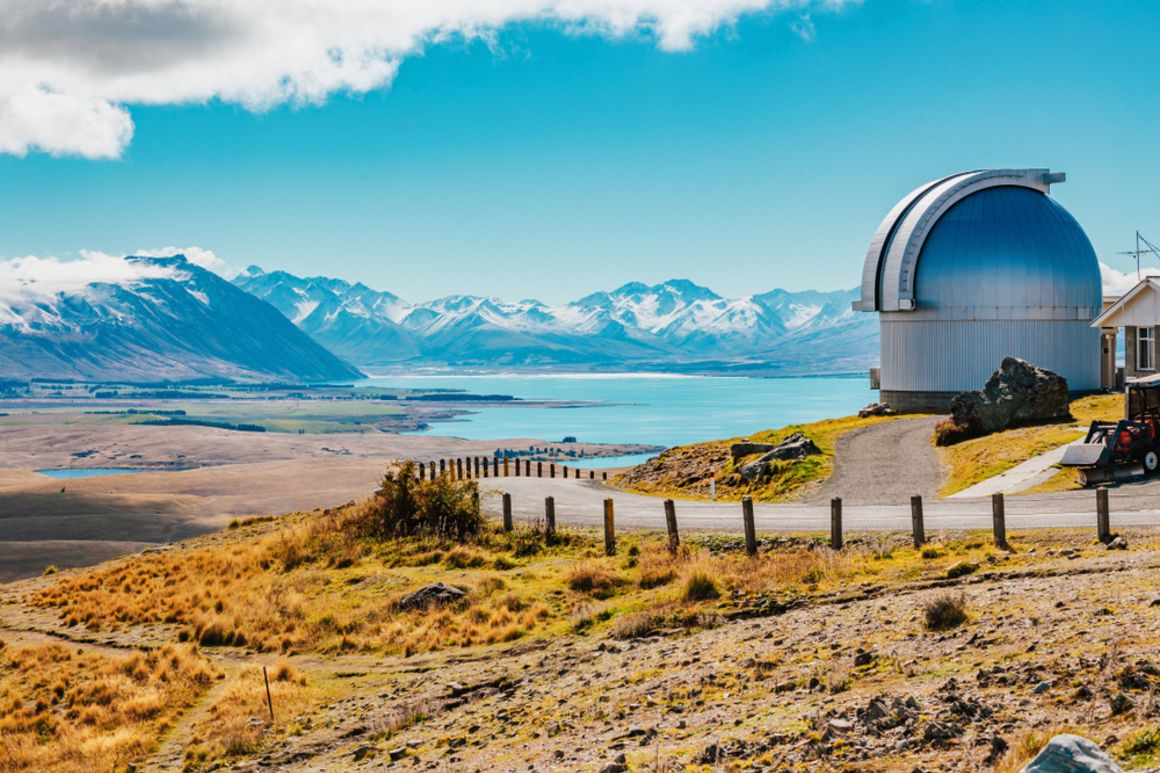 If you're a sucker for views, then this New Zealand hike is one you should definitely take note of. The vistas here are like something from a fantasy movie.
Canterbury, where this hike takes place, was used as the location of Edoras in Lord of the Rings. And it will certainly take you deep into that mystical world.
It consists of a fairly moderate loop around — and onto — Mount John, where you can soak up the views of endless sweeping grasslands and the sprawling Tekapo. Meanwhile, the lake made it to the big screens, providing the backdrop for Lake Town in The Hobbit.
As you venture into this magical world, you'll be climbing a steep track through a forest and out into open fields. And after that, the journey continues with a climb up a steep stairway before you reach the summit of Mount John.
At the top, there is a sick cafe! Treat yourself. You can go back the same way you came, or by completing the circuit with a descent to the lake.
Length: 8.3 km
Duration: 4 hours
Difficulty: Moderate
Trailhead: Lakeside Drive (43°59'41.7″S 170°27'43.6″E)
8. Tawharanui North Coast Track – Off the Beaten Path Trek in New Zealand
Though many of New Zealand's best hiking trails are well known, there are a few lesser-known routes that deserve your attention. If getting away from the crowds is your jam, head over to Kaukapakapa.
This North Island locale, around 50 kilometers northwest of Auckland, is where you'll find the stunning Tawharanui Regional Park. With four beaches, forests, and wetlands, this place is a hiker's wet dream.
Start by hitting up the beach at Anchor Bay, and follow the trail with white markers. It continues along the coast, all the way to the tip of the peninsula at Tokatu Point, where there's a lookout for sea views and glimpses of the neighbouring islands.
From there, you loop back around, following the track along the south coast of the peninsula, and overlooking the Hauraki Gulf. The landscapes are beautifully wild, with plenty of birdwatching opportunities and other animals roaming around.
Length: 8km
Duration: 3 hours
Difficulty: Moderate
Trailhead: Anchor Bay (36°22'12.4″S 174°49'56.5″E)
Is This the Best Travel Backpack EVER???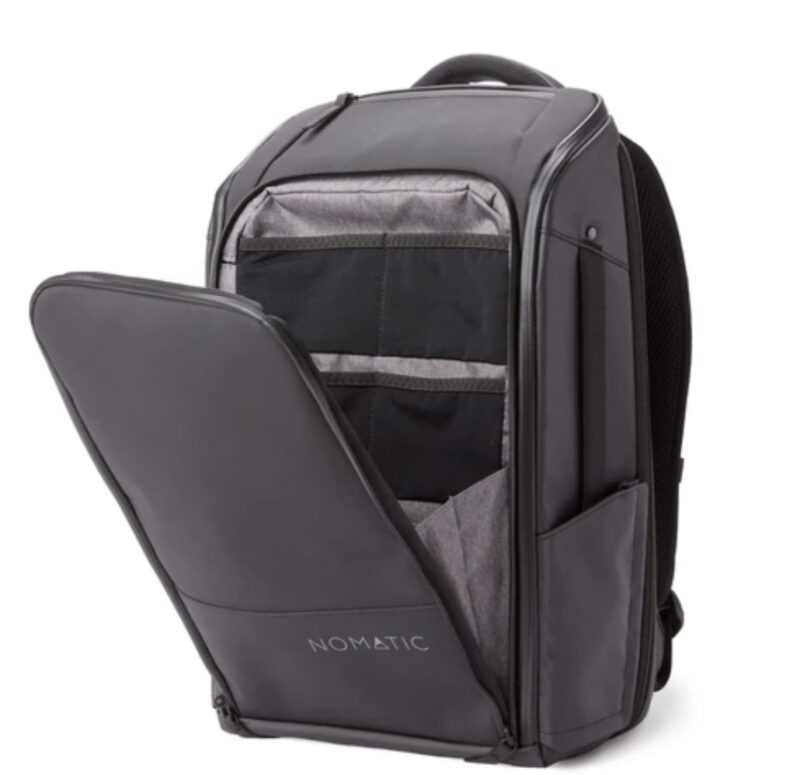 Figuring out where to stay in New Zealand will define what sort of tracks and trails you can explore, and there are beautiful hikes throughout the whole country. The first question is: North or South Island?
They're a different experience. In general, New Zealand's North Island is considered to have the most beautiful landscape, with peninsulas, harbours, and coastal hikes that make it a treat if you love the seaside.
Not only that, but it also has a good selection of towns and cities to stay in. Auckland, the hub for pretty much everything; Wellington, the capital; Hamilton and Tauranga are all fairly well placed for hikes.
But it's in the smaller towns that you'll find better natural credentials: Rotorua serves up hot springs, while Taupo offers lakeside hikes and a jumping-off point to Tongariro National Park.
The South Island is where you'll find Aoraki/Mount Cook, the incredible Fiordland National Park, and some of the best hiking in the country. It's where you go if you're interested in some next-level road trips in New Zealand.
Christchurch might be the only major city here, but there are great places to stay all over the South Island. Queenstown and Wanaka are right at the top, with easy access to great hiking opportunities.
These relatively remote areas are served with some of New Zealand's best hostels, providing a good spot for travellers to stay affordably with incredible trails and scenic landscapes just outside the door.
And camping here, in either of the islands, is definitely an option — for most of the country, you can simply pull up at the side of the road and pitch. If you're feeling adventurous, be sure to give campervanning in New Zealand a chance.
This might seem like an obvious choice, but as one of the most unique Airbnb accommodations in the world, we had to pick this converted spaceship! The Mackenzie Dark Sky Reserve, where this accommodation is located, is one of the best spots in the world for stargazing. What better place to do it than in a vessel that's already been out there?
It's easy to see why Sir Cedrics repeatedly wins the crown for favourite hostel chain with backpackers heading to the South Island! This gorgeous hotel honours the Maori heritage of the region, whilst providing an updated and modern service that blows all other hostels out the water.
Best Hotel in New Zealand – U Boutique – Wellington
This seemingly unassuming hotel is one of our favourites in the country thanks to the creative atmosphere and friendly service. U Boutique is cool without being pretentious and even has social spaces where you can mingle with other guests… all of this while enjoying the privacy of your own room.
You are one lucky traveller if you're planning on hiking in New Zealand. You will be delighted with its charming towns and easy-going atmosphere, and the nature here is almost incomparable to any other destination.
Some of the hikes in mountainous tracks might require special equipment, namely some reliable clothing and some proper hiking boots. It's good that you go through your packing list thoroughly.
Clothing choices for your hike will change depending on the seasons. You should pack extra layers just in case, but be sure to bring a waterproof jacket that can easily roll up and slide into your backpack.
No matter the type of hike you go on, you gotta make sure you're hydrated. A filter water bottle will let you drink water from pretty much anywhere. See that pristine lake over there? You can drink from it. And you help reduce plastic waste!
Our final advice is for you to not overlook a few hiking essentials: a GPS or maps, a head torch, and a first aid kit are all staples for any hiking trip, and are easy to carry in your daypack.
Trekking Poles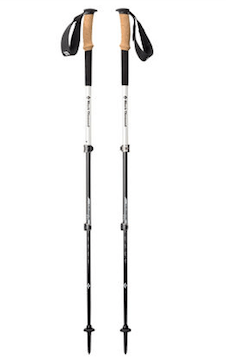 Trekking Poles
Black Diamond Alpine Carbon Cork
Price > $$$
Weight > 17 oz.
Grip > Cork
Headlamp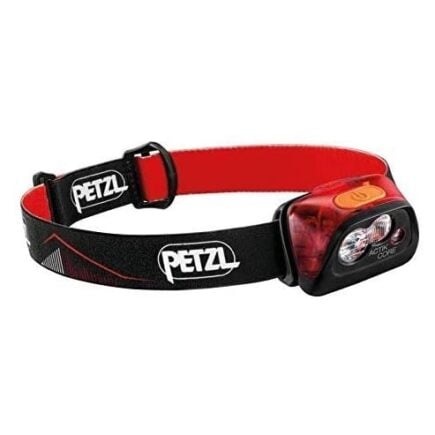 Headlamp
Petzl Actik Core Headlamp
Price > $$
Weight > 1.9 oz
Lumens > 160
Hiking Boots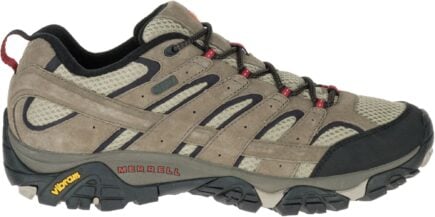 Hiking Boots
Merrell Moab 2 WP Low
Price > $$
Weight > 2 lbs 1 oz
Waterproof > Yes
Daypack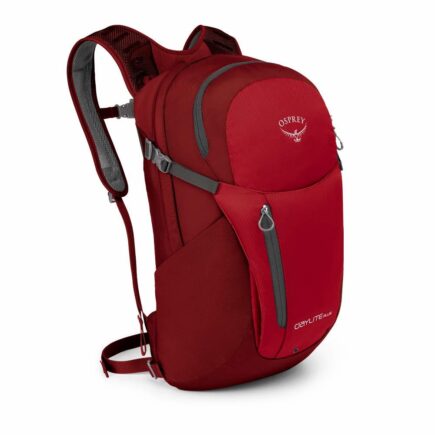 Daypack
Osprey Daylite Plus
Price > $$$
Weight > 20 oz
Capacity > 20L
Water bottle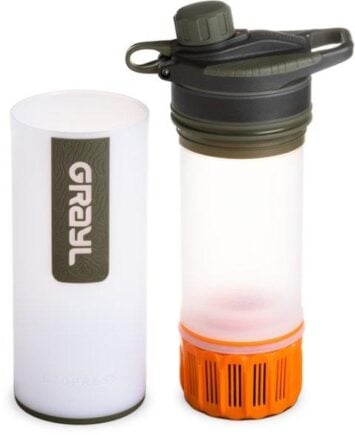 Water bottle
GRAYL Geopress
Price > $$$
Weight > 16 oz
Size > 24 oz
Backpack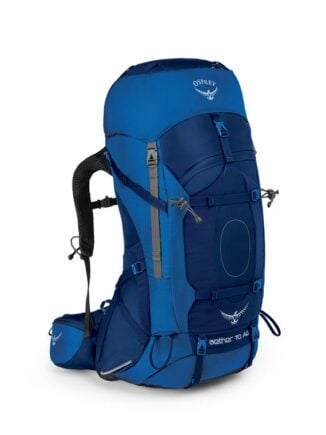 Backpack
Osprey Aether AG70
Price > $$$
Weight > 5 lbs 3 oz
Capacity > 70L
Backpacking Tent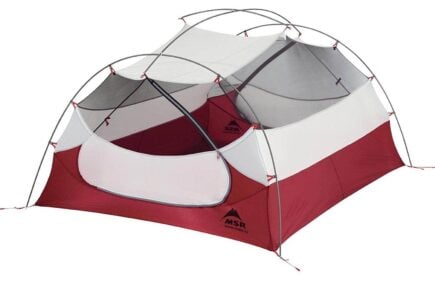 Backpacking Tent
MSR Hubba Hubba NX 2P
Price > $$$$
Weight > 3.7 lbs
Capacity > 2 person
GPS Device
GPS Device
Garmin GPSMAP 64sx Handheld GPS
Price > $$
Weight > 8.1 oz
Battery Life > 16 hours
---
Find out how YOU can support the site.
We work hard to put out the best backpacker resources on the web for free! It's all about helping out our tribe of awesome backpacker readers (that's you!). Please visit the link to find out how you can help keep the site going 🙂
For the sake of transparency, some of the links in our content are affiliate links. This means that if you book your accommodation, buy a piece of gear, or sort your insurance through our link, we earn a small commission at no extra cost to you. We only link to stuff that members of the Broke Backpacker team has actually used and never endorse products or services that are not up to scratch. Thanks for your support!