New Zealand is my favorite country on Earth! I was fortunate enough to spend 15 months there working and traveling around on one incredible campervan trip.
In my honest opinion, there is no better way to experience all of the legendary natural beauty and adrenaline pumping activities in NZ than by campervanning in New Zealand.
It's simply the BEST way to take it all in, period.
New Zealand or Aeoteroa— as the Maori's call it — is a land of staggering diversity.
Snow-capped mountains and glaciers jut out of low lying temperate rainforest, the home to many plant and animal species that are found nowhere else on this Earth.
Dramatic beaches dot the ever-shifting coastline. Thermal hot-springs fill the air with sulfurous gases. This is Middle-Earth: the land of unparalleled natural elegance and power.
Due to its popularity among backpackers, campervanning in New Zealand is big business. Navigating the worlds of both buying a van or campervan hire in NZ can be a challenge for travelers that have just landed in the country.
That is exactly why I wrote the ultimate guide to campervanning in New Zealand. So you can head out on your epic campervan road trip with ease.
Let's begin!

Unlock Our GREATEST Travel Secrets!
Sign up for our newsletter and get the best travel tips delivered right to your inbox.
Why Go on a Campervan Road Trip in New Zealand?
Whether you're coming to New Zealand on a year-long working holiday visa or just intend to make an epic 2-week road trip in a campervan, this is the guide to help you sort out all of your New Zealand campervan questions and needs.
New Zealand is a huge country made up of two islands, simply named North Island and South Island. Getting around these two islands is easy because NZ has a great network of buses that can take you from one town or city to the next.
The most economical way to see New Zealand is by hiring a car. But, you still need to pay for accommodation. To save money on accommodation, that's where camper vans come in.
A campervan road trip allows you the freedom to explore these rural, off-the-beaten-track locations, and even camp there. Imagine waking up next to a gorgeous lake with snow-capped mountains in the background? You'd pay a pretty price for an Airbnb with that view.
It's a no-brainer then, that travelling in your own campervan is the way to travel New Zealand.
Your camper van road trip in New Zealand need not be complicated. This guide breaks down everything you need to know in the realm of NZ campervanning.
Learn about the process of campervan hire in New Zealand, compare rental companies, learn where and when to buy a campervan, how to sell your campervan, Freedom Camping, driving in NZ and much more…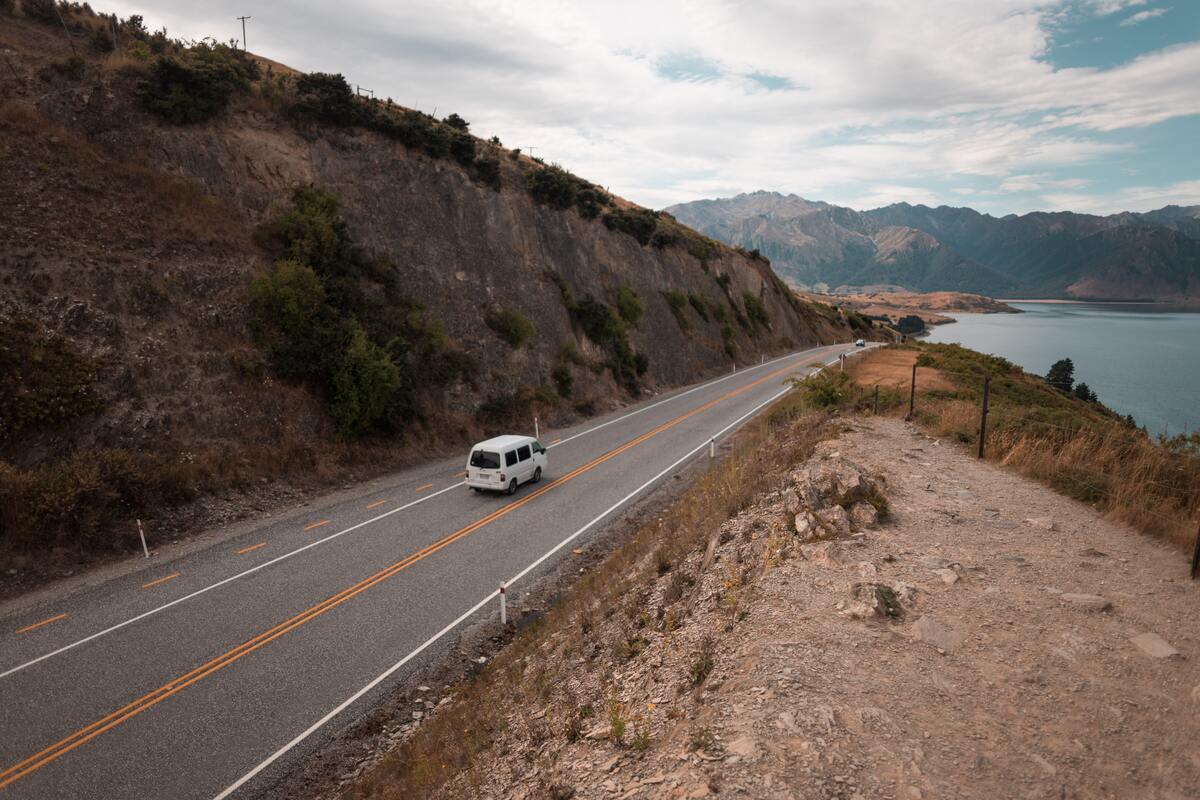 Campervan Hire in New Zealand
Renting a campervan in New Zealand is a great solution for both long and short-term travellers. If you are only coming to visit New Zealand for a couple of weeks (or a couple of months), then renting your own camper van is the obvious way to go.
For long-term NZ backpackers, renting a van is certainly the less hassle alternative to buying a van. Obviously renting a van will end up being more expensive (in theory) than buying one.
The main benefit to renting is you don't have to spend ages hunting for the right camper van if you're short on time and you also don't have to sell it off at the end of your journey.
Your needs, schedule, budget, and travel plans all factor into the important decision of how best to get your hands on a campervan.
In every "major" city or travel hub in New Zealand, it is possible to rent a campervan. The prices vary wildly depending on the season, length of rental, and the type of campervan you decide to go with.
It is probably the most convenient for you to pick-up your campervan directly from the airport in Auckland, Christchurch, or Queenstown, but this tends to be more expensive. You can save money by hiring from independent companies in the city if you're willing to shop around.
For those backpackers who only have a few weeks (or less) to spare, it is absolutely essential to book your campervan in advance before arriving in NZ.
The last thing you want to be doing is scrambling for a campervan while you are in the country. Often times in the summer season, the cheaper van options are not available without a prior booking. Most rental companies will offer you a discount if you rent for longer than a few weeks, but it's always good to shop around.
With a little planning and preparation, you can score the right campervan best suited to your budget and travel style.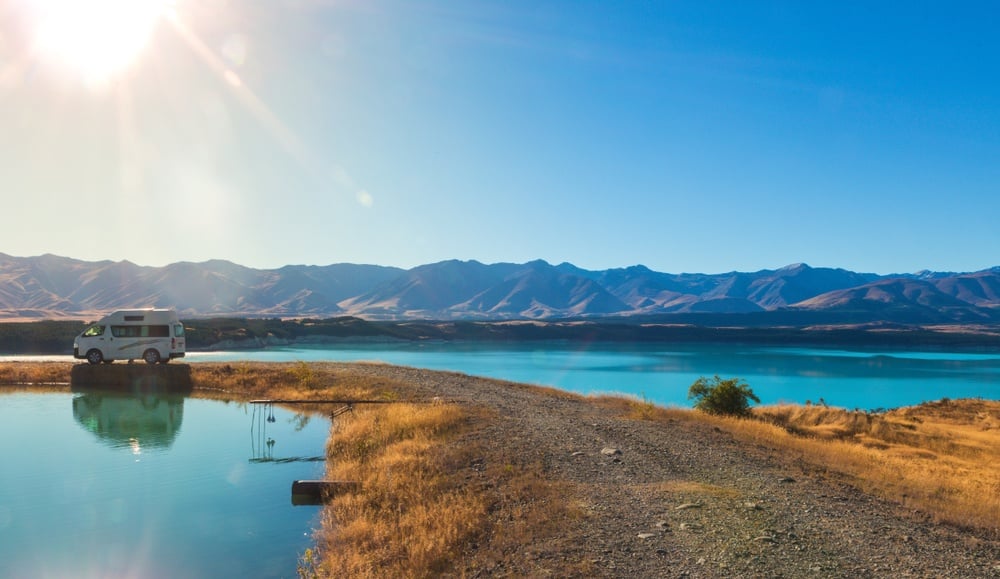 Seasonal Prices for Campervan Rentals in NZ
Want to rent a camper van in the New Zealand summer (December – March)? So does every other campervanning fan coming to New Zealand. Prices in the summer are always double what they are in the winter.
I recognize that campervanning deep in the South Island in the middle of winter might not be so fun. That said, there are plenty of places on the North Island that see moderate temperatures throughout the winter.
To get the absolute best price for a campervan rental in NZ, you are going to have to plan your road trip for the winter. The winter definitely has the double bonus of being the tourist low-season in addition to rental prices being at their most reasonable.
Here is a look at several New Zealand campervan rental companies…
*Author's Note: The prices (USD) and specs featured in this table are based on the cheapest campervans (sleeping two people) each company offers. I kept the price estimates wide-ranging to account for seasonal rates.
Compare NZ Campervan Rental Companies

| Company | Average Cost Per Day | Self-Contained Available? | Cooking Capability/Food Storage | Basic Insurance Included? | Minimum Age for Rental |
| --- | --- | --- | --- | --- | --- |
| Wicked Campers | $20-40 | Yes | Yes | No | 18 |
| Jucy | $80-$100 | Yes | Yes | No | 18 |
| Britz | $80-$250 | Yes | Yes | No | 21 |
| Maui | $80-$250 | Yes | Yes | No | 21 |
| Hippie | $70-$100 | No | Yes | No | 18 |
| Mighty | $80-$250 | Yes | Yes | No | 18/21 |
Renting a Campervan in NZ: Company Breakdowns
Of all the companies renting campervans in New Zealand, Wicked Campers seem to be the most backpacker-friendly outfit.
Their prices are low and reasonable. The customer service has great reviews. All of their campervans offer just enough luxury for your average backpacker to have a kick-ass road trip.
Certainly, Wicked campervans do not feature all of the bells and whistles other campervan rentals might have, but then again you'd be surprised at what is actually useful and what is not whilst campervanning in NZ.
The major drawback for Wicked Campers is that the standard two-person campervans are NOT self contained vehicles. Meaning there is no toilet, shower, or gray-water system.
For me personally, I never had access to a self contained vehicle in New Zealand and I managed just fine (my then-girlfriend, now wife too).
Whilst it can be inconvenient not having a toilet on board, it really isn't that big of a deal. You can find toilets and showers at holiday parks or campsites when you stop. In fact, some people might like not having a toilet in their vehicle because, y'know, the smell…
A close competitor of Wicked Campers is Hippie Campers. This company has taken the iconic image of hippies and campervans we all have in our minds and turned it into a corporate marketing scheme.
There is nothing "hippie" about this company. That said, they do offer quality campervans at low prices. What you get in terms of campervan features is about the same as Wicked offers.
Juicy also basically offers the same sort of campervans as the previous two companies but for double (or triple) the price. Personally, I would never rent a Juicy campervan as it is basically just pissing money away when cheaper options of equal quality exist.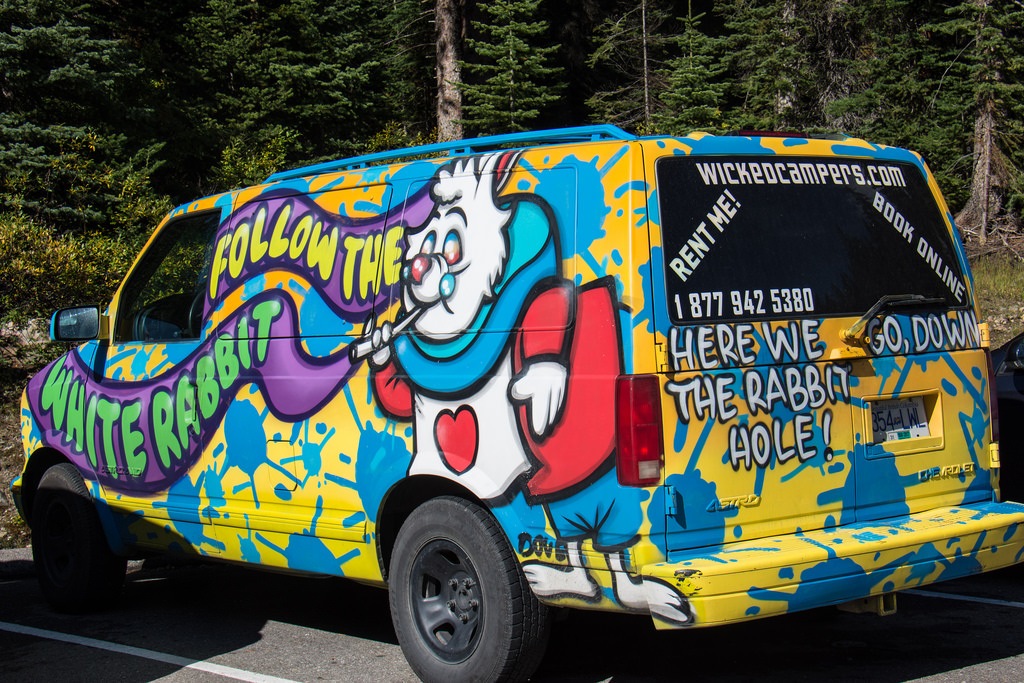 Self Contained Van Rentals
For backpackers looking for fully-loaded, self contained vehicles, two companies dominate the market: Britz and Maui.
For younger backpackers on their gap year in NZ under the age of 21 (yes, I am talking about all of you gap-year European youngsters!), Britz and Maui campervans are off-limits due to age restrictions (21+). They don't want young drivers screwing up their fancy campervans!
Let us be clear, Britz and Maui campervans are 3-5x the price of Wicked and Hippie, though if truth be told they are nicer inside. They come with self-contained certification, which includes a water tank, toilet, and gray-water system.
Like anything in life, you get what you pay for. If you are the kind of backpacker that enjoys a more comfortable road-tripping experience you certainly can have it with a Britz or Maui campervan. You'll just have to pay for it.
They are definitely not the budget choice for backpackers living on a shoestring.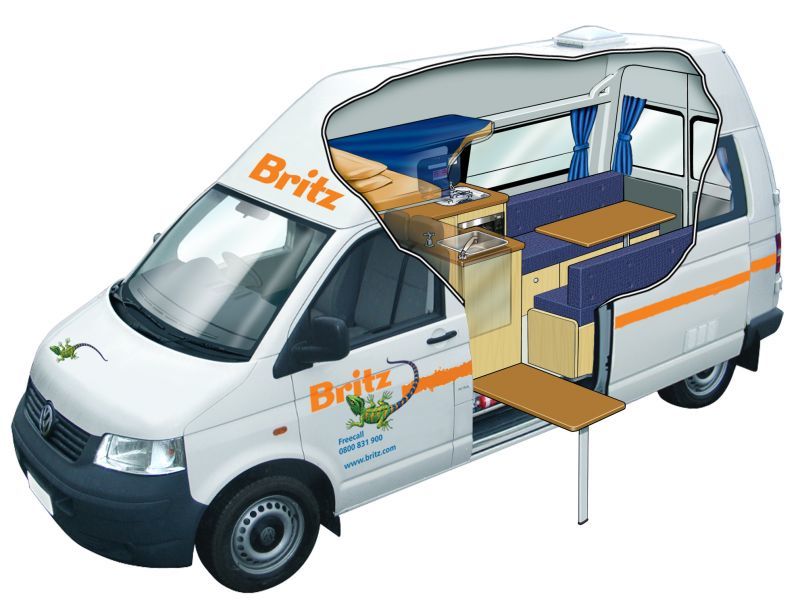 Extra Costs When Traveling New Zealand By Campervan
New Zealand is expensive. When factoring together your campervan rental costs, keep in mind that petrol in New Zealand is expensive, and you will also need to buy insurance for your rental.
We recommend purchasing a RentalCover.com policy to cover your vehicle against any common damages such as flat tires, chipped windscreens, theft, and more at a fraction of the price you would pay at the rental desk.
If you plan on taking the ferry between North and South islands, the cost for two people and a campervan is around $260 NZD one way.
Also, most companies charge a (sometimes high) fee when you drop off your campervan rental at a different location than you picked it up from.
Campervanning in New Zealand is not without its costs. To get the most out of your time campervanning in New Zealand you need a realistic idea of what to expect!
Is This the Best Backpack EVER???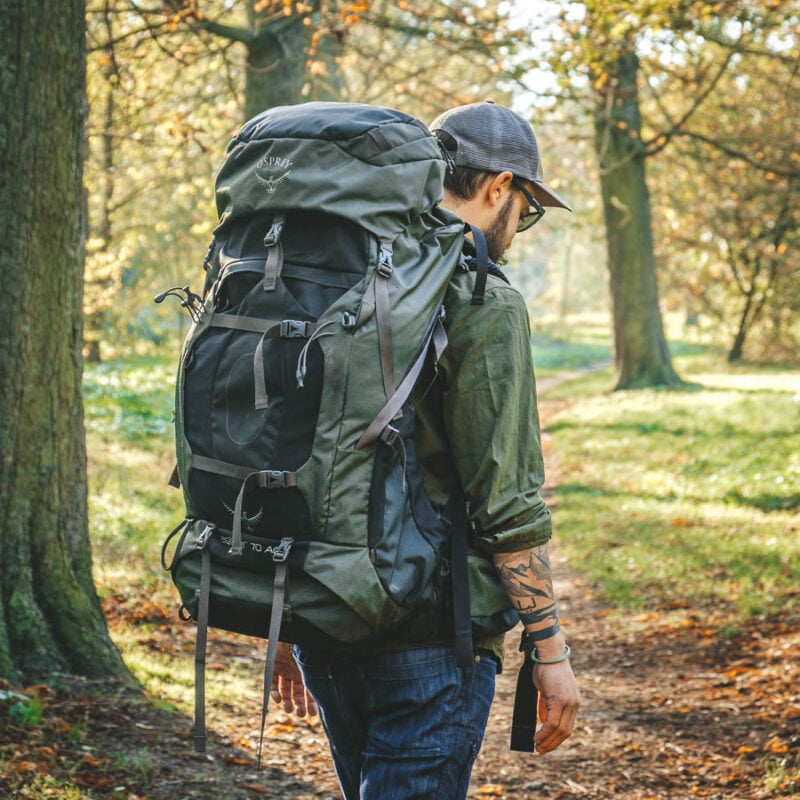 Buying a Campervan in New Zealand
If you know that you are coming to New Zealand for more than a couple of months then you should seriously think about buying a campervan.
Buying your own campervan will be the most important investment you make on your campervan trip in NZ.
I see buying a car or a campervan in NZ as a sort of right of passage for backpackers here. It is a challenging, stressful process. You never really know what you are buying. Which can be very scary for backpackers with little money.
There are a TON of campervans constantly changing hands in New Zealand. Some campervans have gone through 15 different backpacker owners in the last 5 years alone. You can imagine all of the wear and tear these vans must have endured during that time.
I have personally met at least three fellow backpackers who paid several thousand dollars for a campervan only to have it break down within days (or hours). The cost of repair in one case was more than the total amount she paid for the van!
Sadly, this is more common than you might think. I don't believe a backpacker possessing even the slightest conscience would intentionally sell you a campervan on the verge of death. Though shitty people exist and it has definitely happened.
Campervanning in New Zealand is not without its perils when it comes to buying one, but with a little common sense and forethought, you can hopefully avoid tragedy.
So what can you do to prepare for your big day purchasing a campervan in New Zealand?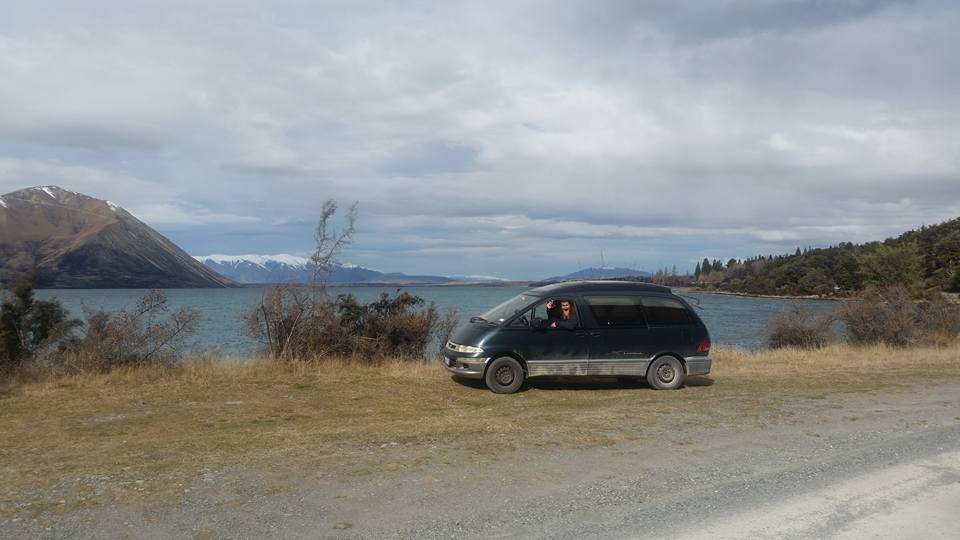 Tips for Buying a Campervan in New Zealand
There are many different paths to take when buying a campervan.
Numerous Facebook groups exist for the sole purpose of buying/selling cars in New Zealand. There are specific FB groups just for campervans. I actually sold my vehicle through a Facebook group.
The risk and benefits of buying directly from a fellow backpacker or Kiwi person are straightforward. You are likely to get a better price (you can ALWAYS negotiate) when buying from a backpacker or individual.
The obvious drawback is that you are buying the campervan as is. No refunds. Zero exchanges. No ifs, and, or buts about it.
In the case, you go this route (which I did) it is your responsibility to get the campervan checked out by a professional mechanic. The person selling the campervan should pay for it.
It is possible that the owner has already done a recent mechanic check prior to you meeting them. If this is true you should absolutely demand to see the paper(s) proving/showing all of the details including the date of the inspection.
Another good website for buying/selling Campervans is Trademe.co.nz.
Buying a Campervan Through a Private Company
Another option is buying a campervan from an authorized dealer or private company. This route might be more expensive, but usually, the car will have some sort of minimum guarantee or limited warranty.
Depending on the purchase agreement, if your campervan takes a shit on you two days after you buy it, then there might be something the dealer can do to make amends.
I wouldn't say that buying from a dealer is a fool-proof security net by any means. Though it is a safer bet than purchasing a car from someone you just met on Facebook.
Some friends of ours in Auckland run a car/campervan dealership there: Travel Cars NZ. Friends of the Broke Backpacker can receive a $100 discount on any vehicle purchase.
Check them out as they really do have an excellent stock of campervans available throughout the year! Be sure to mention us too to receive your $100 discount or simply show them the coupon featured below!
When Buying a Campervan Always:
Get this vehicle history (when possible)
Ask when the current Warrant of Fitness expires
Find about about maintenance history
Ask when the last oil change was.
Take the campervan to get looked over by a mechanic.
Take the campervan for a test drive.
Do a thorough visual inspection of the interior.
Inquire if any other camping gear comes with the campervan (tables, chairs, gas cooker, cookware, etc)
When to Buy a Campervan in NZ
As renting a campervan is affected by seasonal prices, so is buying one. Prices are at their highest in the New Zealand summer. Locals and backpackers alike are scouring the internet and vehicle ads in search of that perfect campervan for summer.
If you are arriving in New Zealand say in January, you might want to wait a couple of months before buying anything. Find a place to stay in New Zealand's towns such as Wellington or Auckland, find work, and start saving up.
The summer is the best time to find a job as the tourism sector will be in full swing. If you need to be somewhere close to the action, there is a lot to do in Queenstown during the summer.
The trick is to not be in any mad hurry. When you are in a hurry you are liable to make a mistake. Mistakes can be very costly in this game. Being in a rush and making a bad decision could condemn your New Zealand campervanning experience from the start.
Some of the best deals can be found when fellow backpackers are in a rush to sell their campervan. They might be rushing to sell for example because they are leaving the country in two days' time.
I have heard of backpackers basically giving away their campervans at the airport because nobody would give them a fair price, knowing that they were leaving.
You will do severe damage to your travel karma if you low-ball a fellow backpacker to the point of breaking their hope in humanity.
You can also put up a notice in your hostel in New Zealand, or ask around the common areas, as someone is bound to know someone who is looking.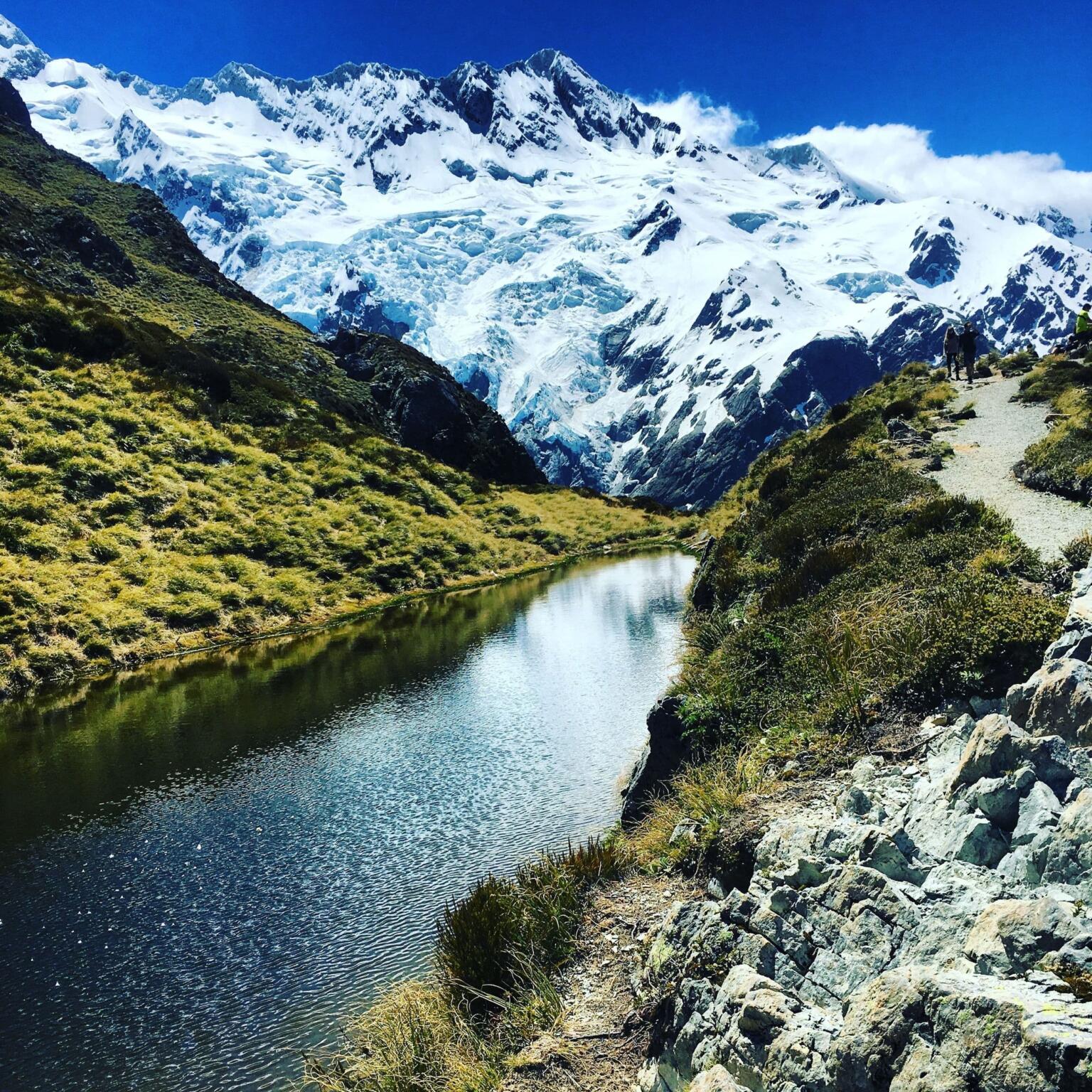 How to Sell your Campervan in New Zealand
One of the greatest benefits of buying a campervan is that you can sell it off again at the end of your trip and make some money back.
When the time came for me to leave New Zealand, I sold my vehicle for the exact same price I paid for it six months earlier.
Basically, I got a free vehicle (minus the insurance and the cost of petrol) for six months. Pretty sweet deal right?
So, as you gathered from what I said in the previous section, you as the seller do not want to be in a rush to sell. If you wait until the last minute to sell your campervan, you will certainly not get the best price for it.
I started actively trying to sell my ride about six weeks before leaving New Zealand. I'd say that is the minimum amount of time, especially if you have a rough and ready old backpacker campervan.
On the other hand, if you have a badass self-contained van it is possible to unload it at a great price (even more than you paid for it) in just a couple of days.
Campervans sell like there is no tomorrow in NZ. There are new backpackers arriving into the country every single day and odds are at least one of them wants to buy your campervan…
Don't Cheat Fellow New Zealand Backpackers!
I advise potential campervan sellers to also price their vehicles in good conscience. Don't rip people off by charging them way more than you paid originally. Always always be honest about the state of your campervan when the time comes to sell.
If the campervan has issues be upfront about that.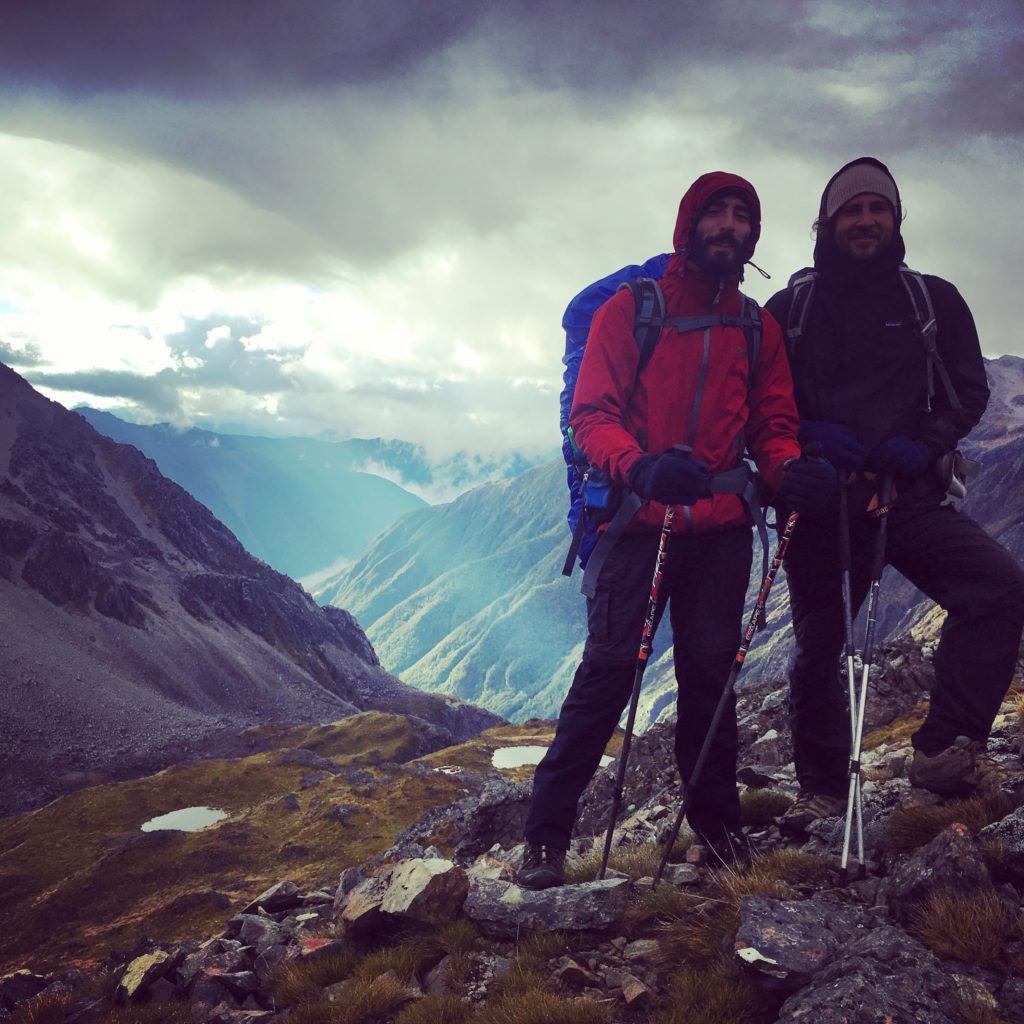 To sell your campervan it will be the easiest for you to make a quick sale if you are near or in a big city. The more remote you are the fewer the people who can visit you to check out the campervan.
Again numerous Facebook groups were created for the sole purpose of buying and selling campervans.
Selling your campervan completes the journey of campervanning in New Zealand.
You have now come full circle and probably had tons of amazing experiences along the way! That is what it's all about!
Small Pack Problems? 😉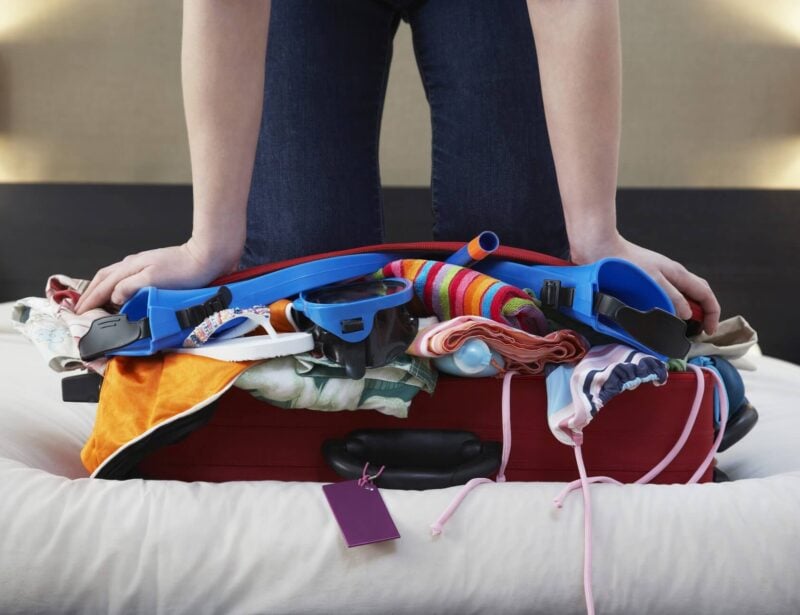 My missus travels with all her clothes in ziplock bags: don't be like my missus. UP YOUR PACKING GAME!
Packing cubes for the globetrotters and compression sacks for the real adventurers – these babies are a traveller's best kept secret. They organise yo' packing and minimise its volume too so you can pack MORE.
Or, y'know… you can stick to ziplock bags.
View Our Fave Cubes
Or Check Out the Sacks!
NZ Road Trip Travel Tips for Campervan Backpackers
Before you hit the high road and start exploring, here are just a few more tips to consider before you go.
Driving a Campervan in New Zealand
As you may or may not know, the driving orientation is on the left (like in the UK). Always use extra caution if you are not used to driving on the left!
The New Zealand "highways" are predominately made up of small 2-lane roads. There is an increasing number of fatalities every year involving foreign tourists.
The Chinese, in particular, are notoriously dangerous drivers in New Zealand. Unfortunately, this has become so much more than a stereotype that I am mentioning it here.
There are bad drivers in every country on Earth, certainly. Though in New Zealand the influx of more Chinese drivers has caused significant enough damage in recent years that authorities are connecting the dots.
That being said, the landscape is so jaw-dropping that anyone can lose focus when at the wheels. Remember when you're driving, especially if you're planning to take a lush South Island road trip through natural scenery, to keep an eye on the road when you're driving. If the view grabs you, pull over and enjoy it.
Driving Licenses Needed for New Zealand
If you are visiting New Zealand for a year or less you're in luck. For many nationalities, you can drive in New Zealand on the license issued by your home country. This includes the UK, the USA, Europe, Canada, ETC.
If you are from a non-English-speaking country, you will have to obtain a formal translation of your license. My wife, who is French got her license translated at the French Embassy in Wellington (at the cost of $50 NZD).
Before heading to New Zealand you can apply for an international driving license in your home country. In most countries, it is free to do.
Self-Contained vs Non-Self-Contained Campervans in NZ
Perhaps the first question you should ask yourself before buying or renting a campervan in New Zealand is whether you want a self-contained van.
In New Zealand, the government issues permit certifying self-contained campervans. Basically if certified, the campervan in question meets all the requirements to be self-contained.
New Zealand Self-Contained Campervan Requirements:
The campervan can contain water for up to 3 days
At least 12L fresh water tank
Gray waste water tank: 12L per person for 3 days
Evacuation hose
Rubbish bin with lid
Toliet: fixed or not fixed
Self-contained campervans will ALWAYS be more expensive to maintain/rent/buy.
It is possible (and common) to buy a non-self contained basic campervan for between $1400-1800 USD.
When you start venturing into the realm of self-contained campervans the price is more like $3500-5000 USD at least.
Where you can park up for the night whilst campervanning in New Zealand can depend on whether you're self-contained or not.
Freedom Camping laws intended to prevent people from just parking (and shitting) everywhere are strictly enforced in NZ.
Let's take a look at what the Freedom Camping Laws mean for your New Zealand road trip…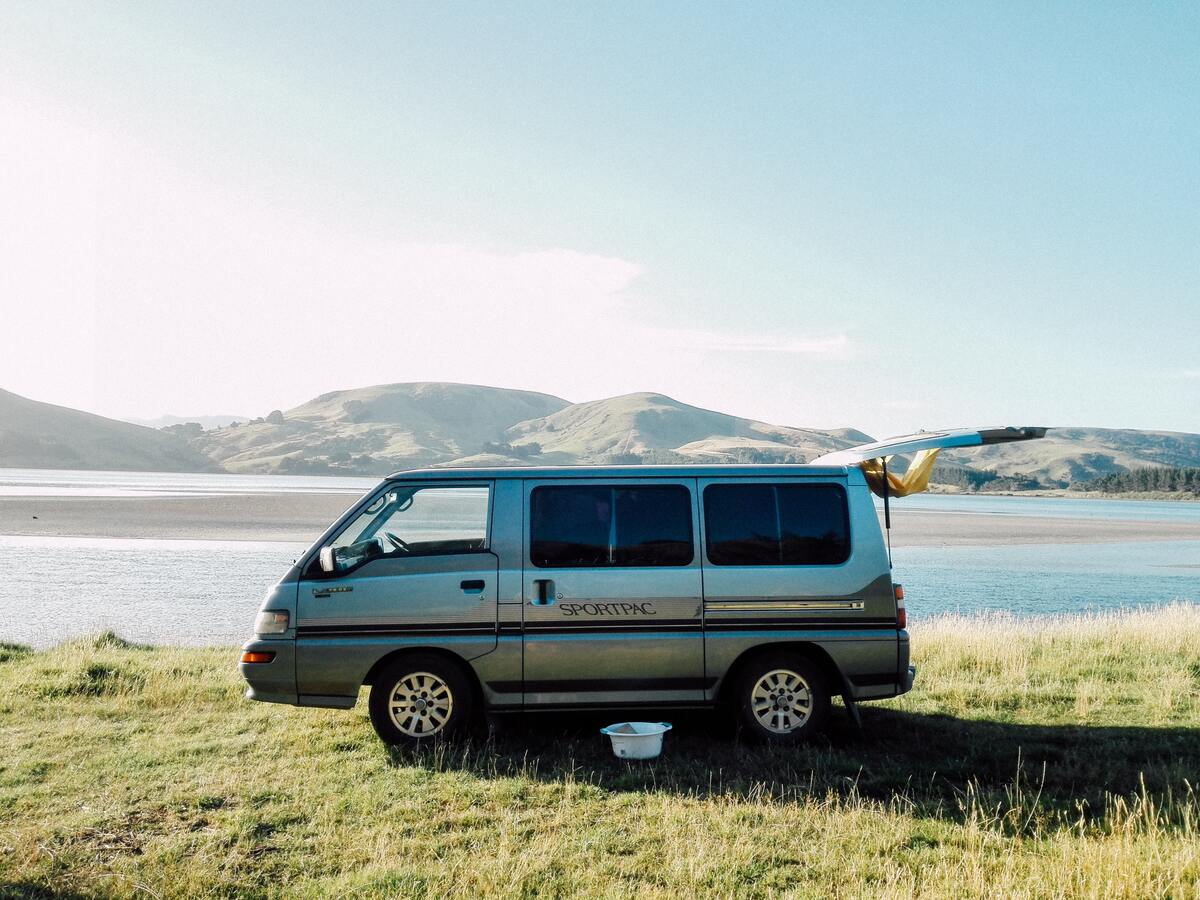 Freedom Camping and Campervanning in New Zealand
Kiwis love campervanning too. As you drive down the road in New Zealand you will see many different campervans in action. A majority of these vans are owned by Kiwis, not backpackers (though backpackers might overtake Kiwis soon in this regard).
Freedom Camping, or free camping, is great in one sense that you can essentially park up anywhere that is public land. That said there are a few asterisks attached to that statement.
Because there are so many campervans in New Zealand there are specific laws protecting the natural environment as well as local communities from free camping (humans specifically) abuse.
The law states:
Anyone parking in a public space overnight is bound by the same laws as occupying public land at any other time. i.e. respect for the environment (including not causing damage or littering or improperly disposing of waste) and respect for the rights of others (not being a nuisance, etc).
Any person of legal standing has the right to freedom of movement in any public space in New Zealand.
This right is also enshrined in New Zealand's Bill of Rights.
Therefore, any person has the right to park overnight in any public space. *For this to apply to you, you MUST have a self-contained van.
Local councils or governments can create their own legislation and rules surrounding Freedom Camping.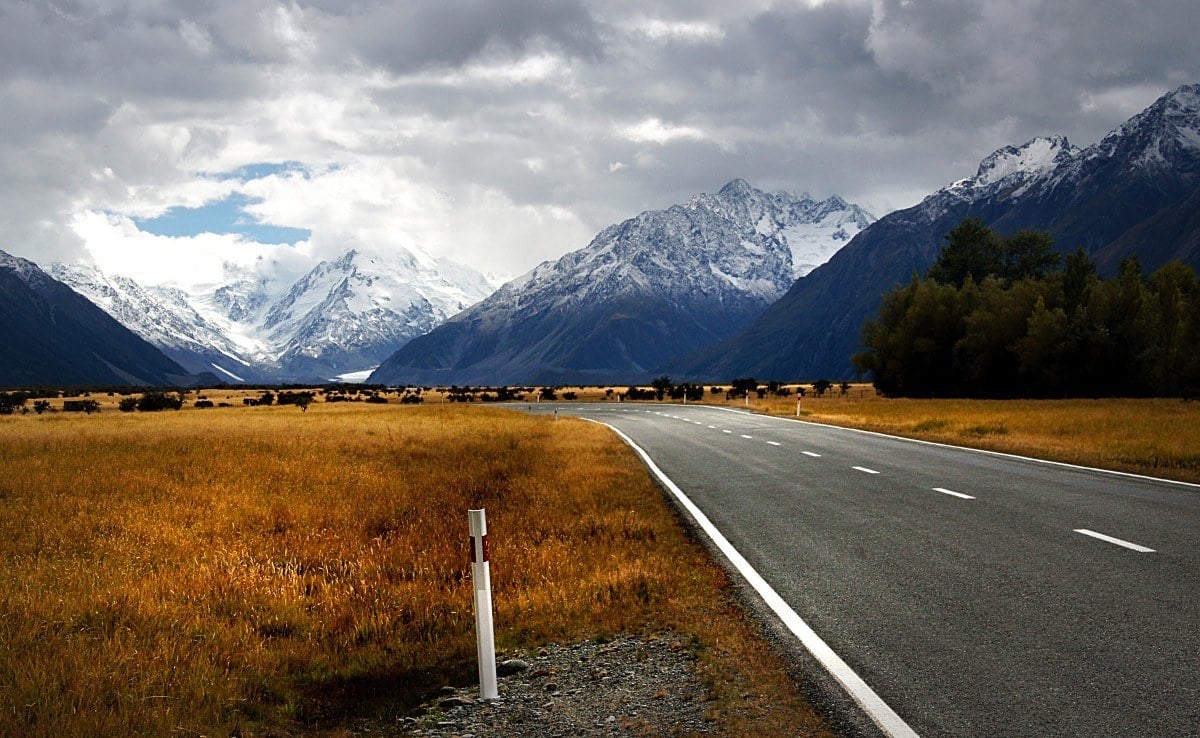 Zero Tolerance for Non-Self Contained Campervans
In 2018 and beyond New Zealand locals have had enough of disrespectful campervan owners. In recent years there has been a real battle waged over where people can freedom camp their campervans overnight.
Mostly, this has to do with people leaving copious amounts of trash, toilet paper, faeces, and urine in their wake as they visit some of New Zealand's most treasured landmarks.
If you are renting/buying a self-contained campervan you WILL have more actual freedom in relation to where you can park (which is almost anywhere really).
If you are not-self contained, do not expect to park your van in a town or populated car park unless there is signage permitting you to do so. More often than not there will be signs communicating the opposite.
That said there are still literally millions of places you can park/sleep for the night that don't require a self-contained campervan.
Do not feel like having a self-contained van is mandatory because it certainly isn't. You still have PLENTY of options!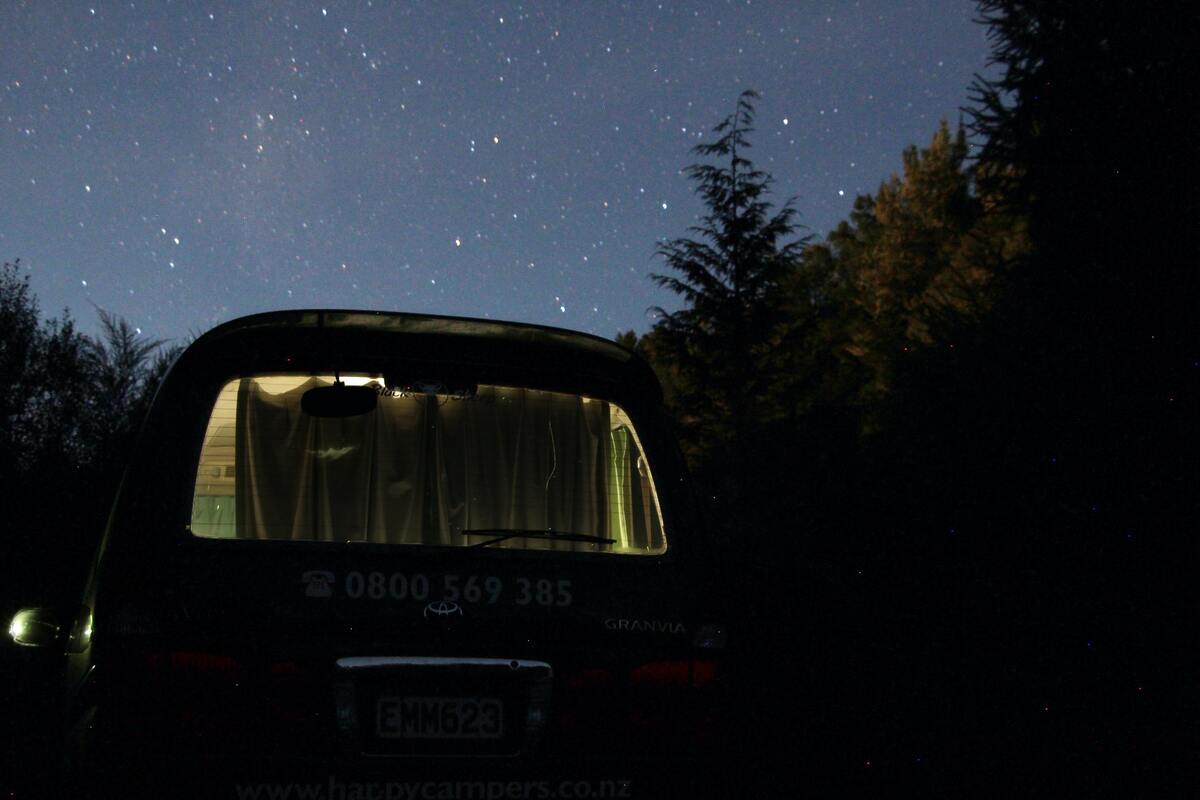 DIY Self Contained Vans in New Zealand
If you are a crafty backpacker looking to get your hands on a self-contained campervan for as cheap as possible, I recommend the DIY method.
The DIY method is just as it sounds: you do-it-yourself.
Basically, you buy a van (in working order) for as cheap as you can manage. Then you trick it out just enough to get the self-contained certification.
All said and done, it might cost you around $500 (more or less) if you do all of the work yourself.
Really it isn't that complicated. Anyone with a little knack for building can do it. There are many, many helpful Youtube videos on the subject.
Good luck and bonus points for you!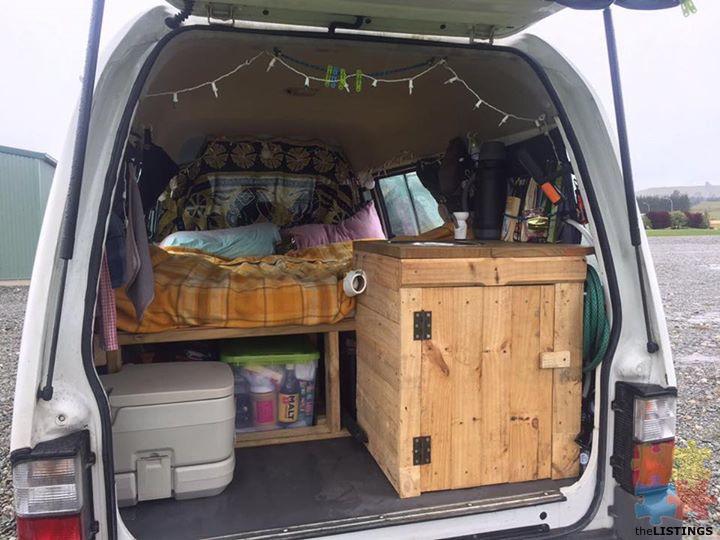 What to Pack for Campervanning in New Zealand
Being that your Campervan will be your home away from home you'll need a few things to make it comfortable. A majority of items can be bought in New Zealand.
Remember that almost all campervan rentals in NZ come with bedding, towels, pillows, plates, etc.
You won't however, be spending all of your time in your campervan. You will be exploring all of the beautiful landscapes New Zealand has to offer.
New Zealand is one of the best trekking destinations on earth. It's also a great spot for camping! Make sure you bring a decent tent and warm clothes so you can enjoy some of those sweet camping spots.
It goes without saying that investing in some quality backpacking gear is a must before arriving. Outdoor gear is notoriously expensive in New Zealand, so I advise that you sort out your NZ packing list before you go.
On every adventure, there are five things I never go traveling without:
Somewhere to hide your cash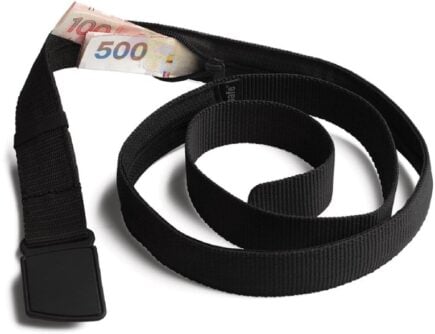 Somewhere to hide your cash
Travel Security Belt
This is a regular looking belt with a concealed pocket on the inside – you can hide up to twenty notes inside and wear it through airport scanners without it setting them off.
A travel water bottle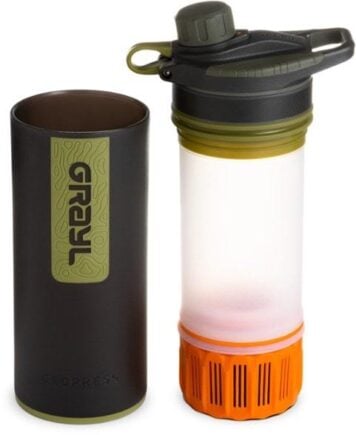 A travel water bottle
GRAYL Geopress Filtered Bottle
Having a filtered water bottle means you can drink from just about any source. The GRAYL Geopress is hands-down the most effective one we've ever used as well!
For those unexpected messes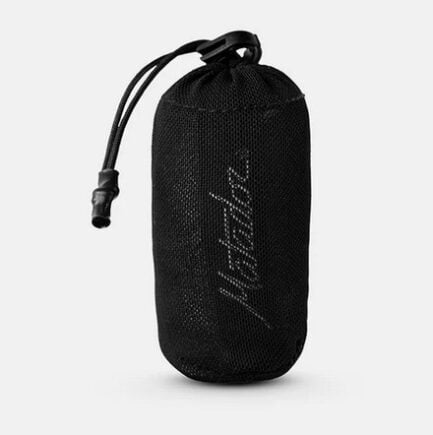 For those unexpected messes
Microfiber Towel
Hostel towels are scummy and take forever to dry. Microfibre towels dry quickly, are compact, lightweight, and can be used as a blanket or yoga mat if need be.
When the power goes out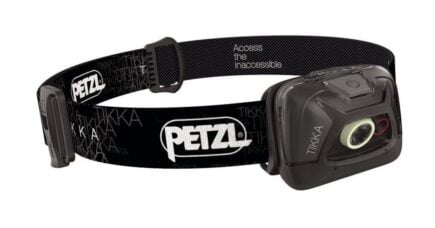 When the power goes out
Petzl Actik Core Headlamp
A decent head torch could save your life. If you want to explore caves, unlit temples, or simply find your way to the bathroom during a blackout, a headtorch is a must.
Sleep anywhere
Sleep anywhere
Camping Hammock
Taking a tent backpacking is not always practical but hammocks are lightweight, cheap, strong, sexy (chicks dig hammocks), and allow you to pitch up for the night pretty much anywhere.
To stay a clean backpacker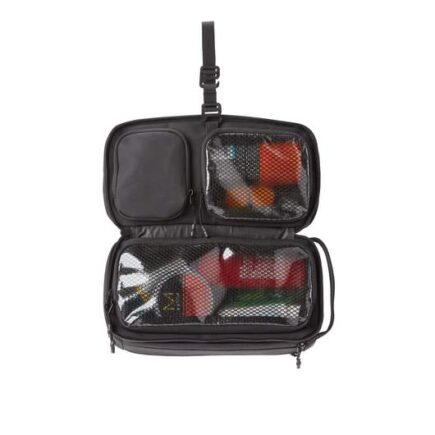 To stay a clean backpacker
Hanging Toiletry Bag
I always travel with a hanging toiletry bag as it's a super-efficient way to organize your bathroom stuff. Well worth having as it helps to have quick access to all your stuff.
Responsible Campervanning in New Zealand
As you might have gathered I am passionate about preserving New Zealand's natural beauty.
If you are buying or renting a campervan in NZ it is your responsibility to manage all of your own rubbish and bodily waste.
Conveniently enough almost every town I went through in New Zealand has FREE public toilets. Also, there are plenty of super cheap campgrounds and holiday parks where you can park up for the night, refill/empty your water tanks, and grab a shower.
If you need to use the toilet in a more remote area, by all means, do it. But do it in a way that doesn't leave a pile of mess and filth for the next person to find.
Bury all of your waste at least 6 inches deep. Never go to the toilet near a drinking water source, near a public road, or close to a hiking trail.
Public park grass lawns are off-limits for relieving yourself for obvious reasons. I shouldn't have to tell you that!
New Zealand truly is a phenomenal place for road tripping with a campervan. Please do your part to protect it so that future generations of people can also enjoy NZ.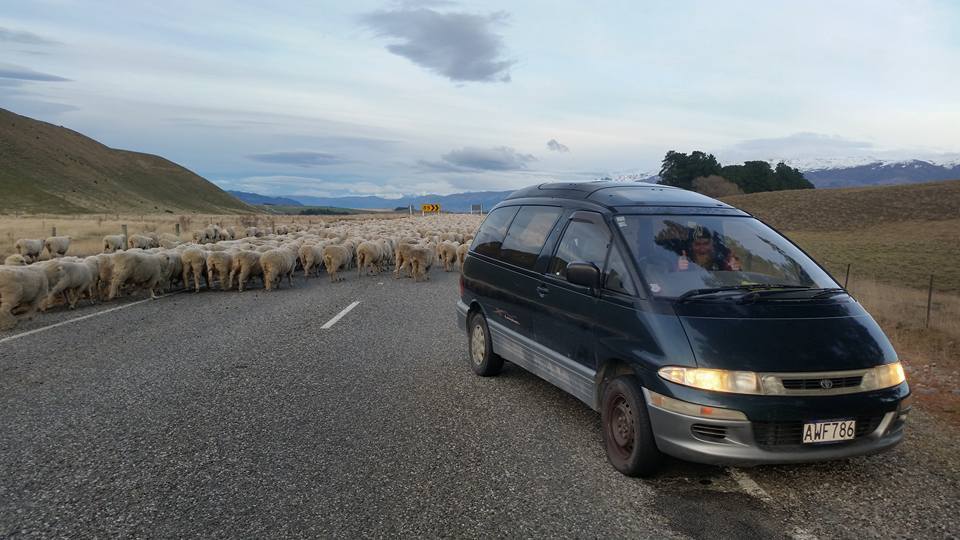 Final thoughts on Campervanning in New Zealand
Driving the road to Milford Sound, exploring all the North Island highlights and wild camping in Tongariro National Park, are all adventures you could be having in your own camper van.
From cruising the highway lined with purple wildflowers and witnessing Mt. Cook looming out in the distance to navigating the small dirt tracks in the Coromandel at sunrise, there's nothing quite like this viewpoint.
These wonderful New Zealand scenes are forever burned into my memory.
This is the essence of what makes a campervan road trip in New Zealand such a worthwhile life experience. That feeling of freedom and the open road isn't just a stereotype found in travel novels. It's real, and it's fantastic.
I hope you found this guide to all things campervanning in New Zealand helpful. The goal is for you too to have an awesome campervanning travel experience in this truly special part of the world. I hope this helped you achieve that!
---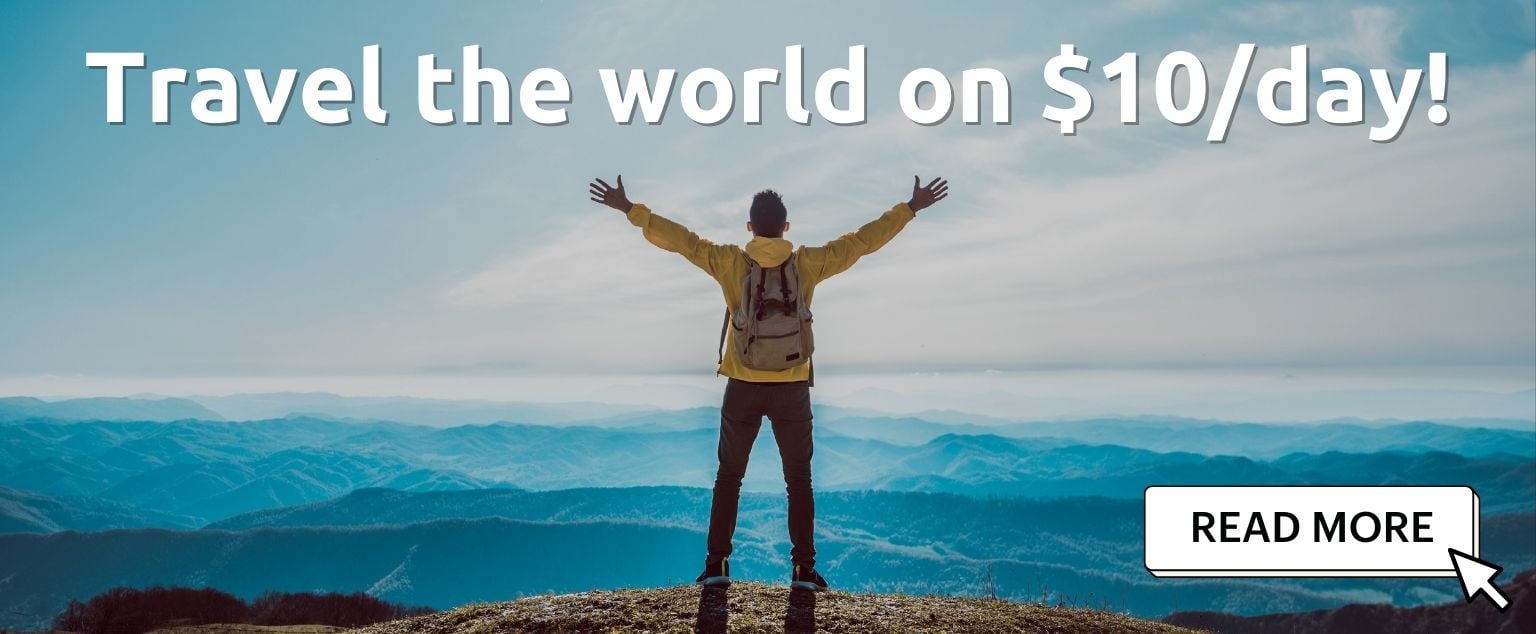 And for transparency's sake, please know that some of the links in our content are affiliate links. That means that if you book your accommodation, buy your gear, or sort your insurance through our link, we earn a small commission (at no extra cost to you). That said, we only link to the gear we trust and never recommend services we don't believe are up to scratch. Again, thank you!
Updated by Louisa Smith, June 2022.