The idea of a gap year is often scoffed at by parents and looked down on by elders as a waste of time. You should be throwing yourself into school, getting ready to join the workforce, or finally heading towards that big promotion – BULLSHIT.
There are so many more benefits to traveling the world and seeing a whole different perspective on life than discussing the evils of processed grains around the water cooler with Karen.
And where better to spend this time of rebellion and escaping the grind than New Zealand!
New Zealanders, or Kiwis as we call ourselves, will teach you a lot about a healthy work/life balance, and how to enjoy yourself during your time off. From skiing to surfing, outdoor lovers will be frothing to enjoy a gap year in New Zealand.
It can seem like an overwhelming task to organise such a big trip abroad. In this guide, we will share tips on DIYing your own gap year, as well as getting the help of an accredited agency.
However you decide to spend your epic year of adventure, New Zealand is sure to reward you 100-fold!

Do You Want to Travel FOREVER??
Pop your email in below to get a FREE copy of 'How to Travel the World on $10 a Day!'.
Why Take a Gap Year in New Zealand?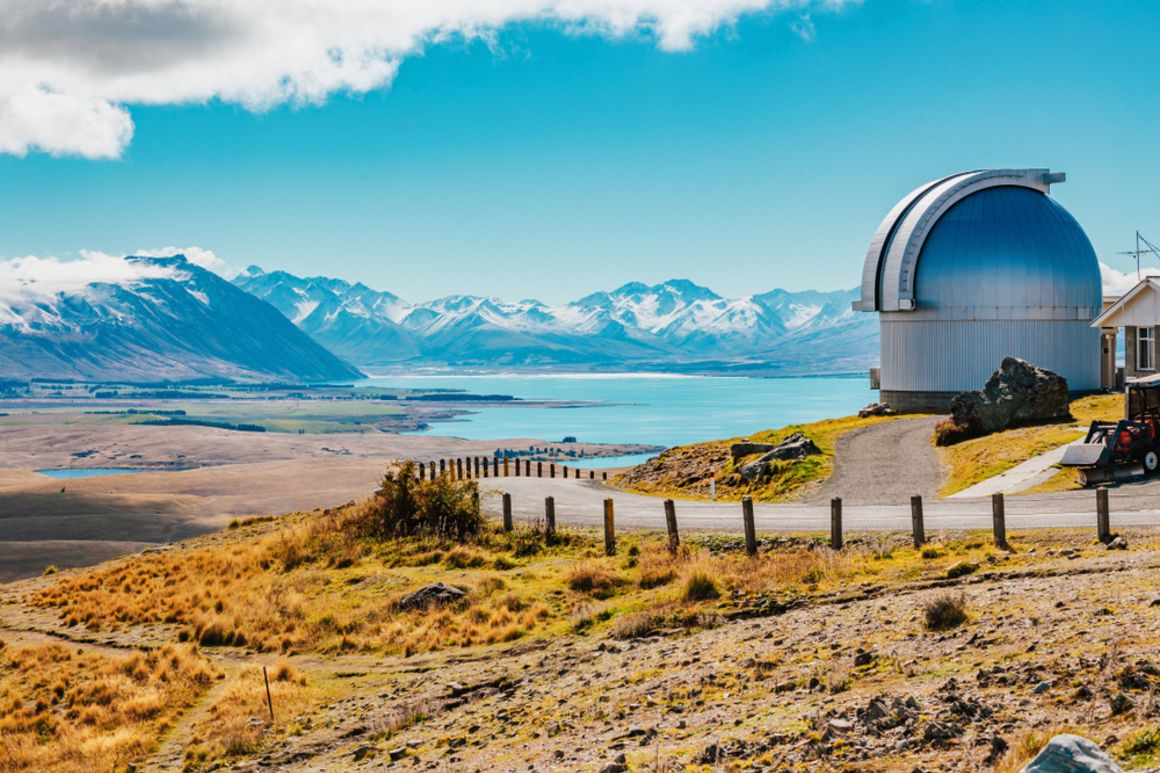 Well, let's start with – why take a gap year at all?
The Broke Backpacker fully endorses everyone to push themselves out of their comfort zone through travel and grow into a new, more well-rounded person. Students, new professionals, even seasoned grown ups deserve a gap year.
You simply cannot travel to a new country without being profoundly shaped as a person. Then there's also the fact that maybe, juuuuuust maybe, you deserve to chill out!
Who doesn't want to spend their gap year hiking fjords, skiing, or exploring Hobbiton? The customary beer at the end of the workday just hits that much better with a view of an epic mountain lake!
You're probably aware that your gap year will need to come to an end at some point – unless you are ready to embrace full digital nomad life. You can gather skills during your time abroad that will prove valuable for whatever you plan to do next – you're a new person, remember? This is where New Zealand really stands out as a destination for a gap year.
As a developed nation, many of its industries are full of inspiring leaders. From hospitality and tourism, to the technology sector, New Zealand's professionals have a lot of invaluable experience to pass on. If you end up doing an internship in New Zealand, you will gain a great looking resume, and an epic insight into a progressive workforce that values a work/life balance.
Even working as an au pair, or doing a working holiday in New Zealand will leave you with impressive skills to carry you forward in life. Kiwis are known as being hard-working, problem-solvers – two skills that are always in high demand.
They are also known to value their time outside of work. Expect your gap year to be full of bungee jumping and white water rafting as much as hard yakka (translation: hard work!).
Backpacking New Zealand for a year will give you life experiences and memories that you just can't replace! Plus, you get to do it all against the backdrop of the epic, Hobbit-esque mountains.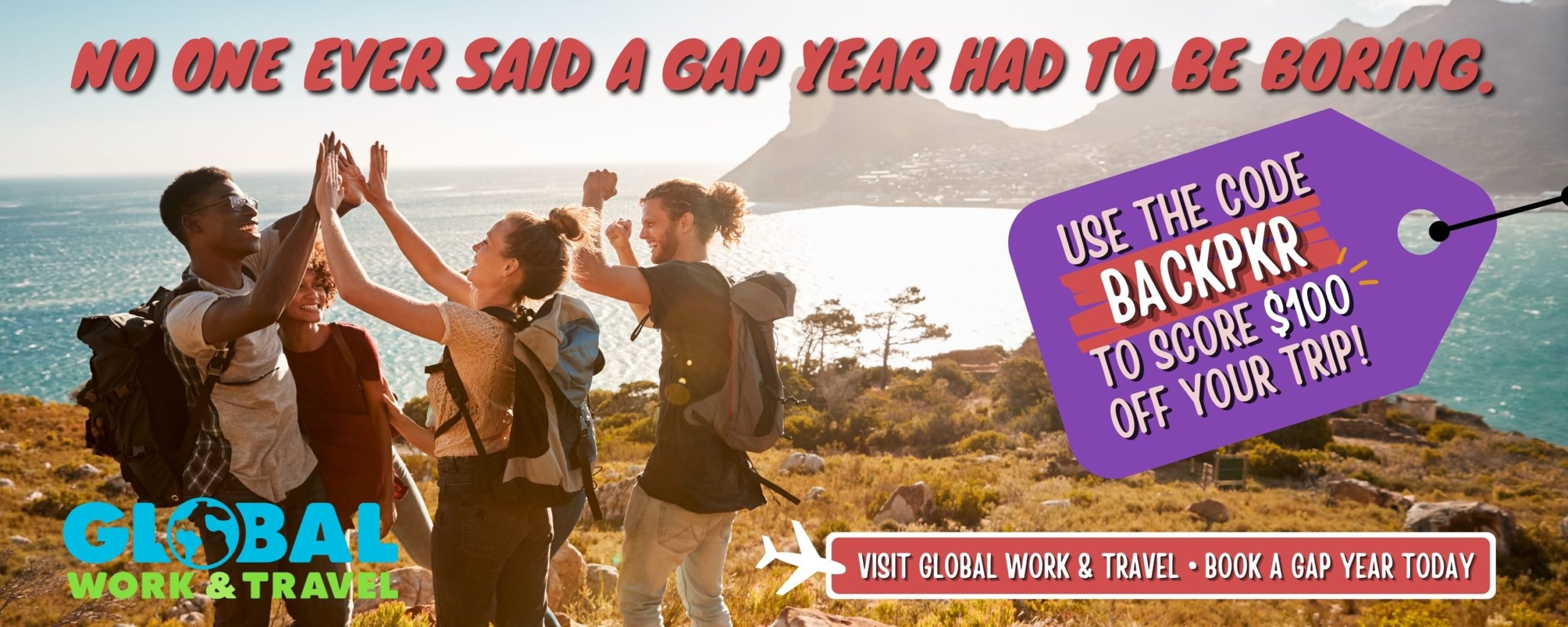 How to Plan a Gap Year in New Zealand?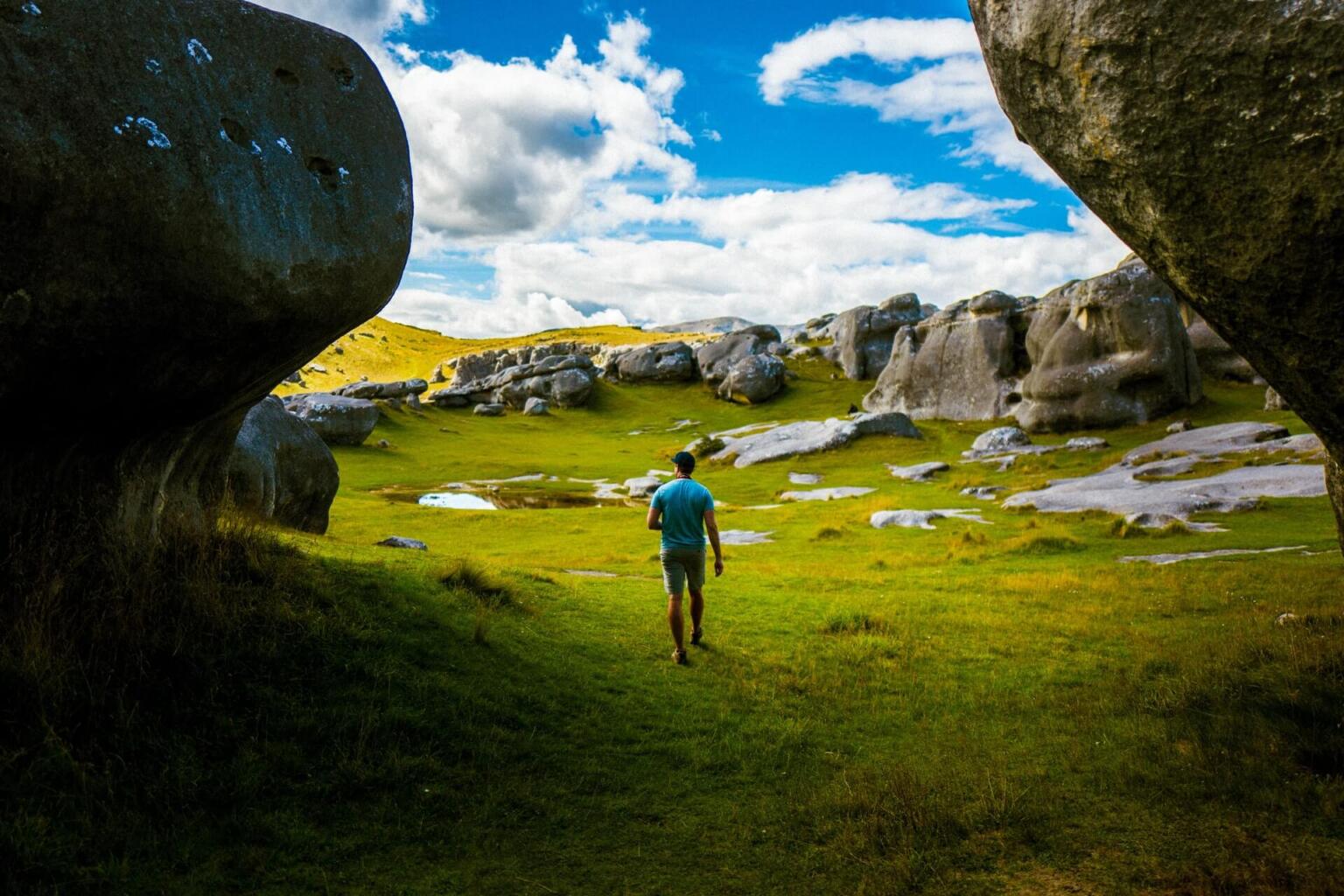 Planning your gap year will look a little different for each of you. Are you fresh out of school looking to escape humdrum life before entering higher education? Are you a seasoned professional who needs to get out of the office before you begin worrying about the marketing strategy more than your own life? Whoever you are, here is what you need to know about planning a gap year in New Zealand –
1: Your Criteria
You could be wanting to get out and venture to the far ends of the Earth solo, or dreaming of getting into the nitty gritty of the culture, living in a local home. Perhaps you are looking for a tourist-cum-backpacker experience hitting the hotspots! Everyone will have a different criteria and needs for their gap year, and working these out from the beginning will really determine your next steps.
2: Budget
Some of you will have enough money in the bank to really get out and explore all the nooks and crannies of New Zealand without any worries, while the rest of you will need to find some extra bucks along the way – New Zealand isn't the cheapest, afterall.
Forums, Facebook pages, groups and community boards will be your best friend for finding easy jobs that won't interfere with your experience. You could also consider volunteering if you have the financial wiggle room! More to come on budgets later..
3: Pre-planned Trips vs Winging-it
I don't know about you, but I'm a planner. I like to know where I'm going and when. A pre-planned gap year sounds right up my alley! To have someone hold my hand in organising work placements, visas, accommodation and everything in between is the dream. I get to do something rebellious like taking a gap year, but with a plan?! Sign me up!
Global Work & Travel offers just that with so many different options. They are IDEAL when it comes to gap years, as they have a tonne of different opportunities to choose from worldwide, whether you're thinking about working abroad, volunteering, or even trying your hand at being an intern abroad!
Alternatively, you could also go with Worldpackers. It's an online company that connects travelers with foreign volunteer hosts who then work in exchange for housing. You basically get to live for free by helping the company or business with a few hours every week. Worldpackers also offers a plethora of additional resources, a great support network, a blogging platform for collaboration, and a whole lot more – ideal for your gap year!
Don't click out just yet you spontaneous few, gap years don't have to be organised by the minute. You can totally just grab a visa, head out, and wing it! Some of the best things in life happen when you let life do its thing (only some). This is probably better for those of you who have time on your side, and a little spare cash in the bank.
4: Duration
For the final consideration you need to think about how long you can be gone. If you're a student, the norm is a 9 month to year's gap between graduating and getting back in the classroom – but who likes to do things based on 'the norm'.
In reality, this will vary WIDELY between person to person. If you have responsibilities back home – a job, a home, a pet, a partner – you will probably be looking at the shorter end of the scale (a few months to a year). But if you are ready to really throw yourself in the deep end and go wild, who said a gap year ever has to end?! Hop from country to country on different placements, go the digital nomad route, or really drain your accounts and backpack around the world – the options are infinite!
Once you know what you want and need on your gap year, you can get into the fun bit!
Is This the Best Backpack EVER???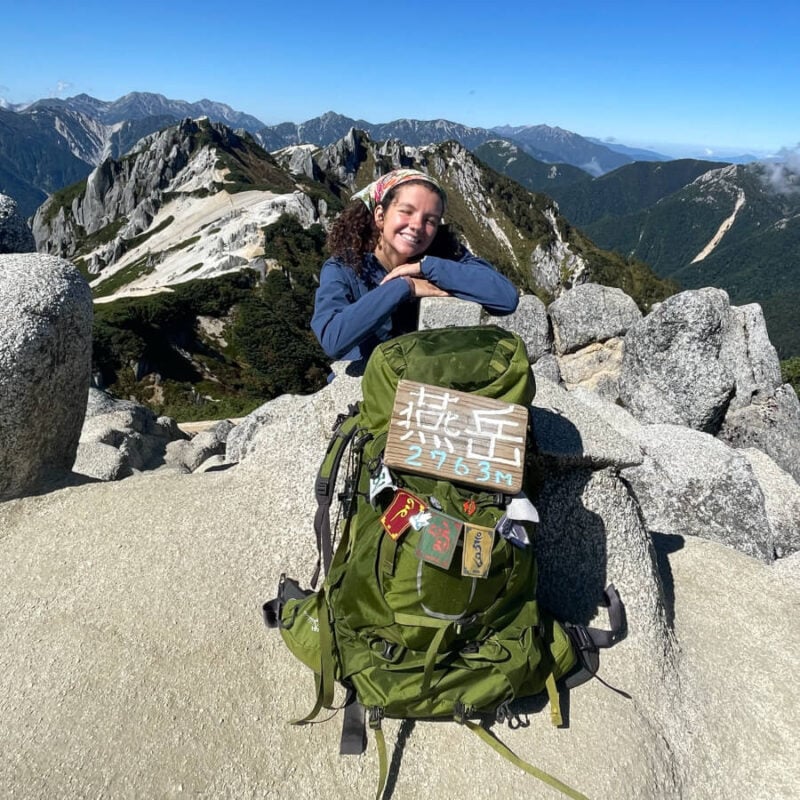 Gap Year in New Zealand Budget
New Zealand is not exactly the cheapest destination for a gap year – but it's actually not as expensive as you may think! Compared with its neighbour, Australia, the cost of living is quite affordable.
If you're on a working holiday visa in New Zealand, on the whole, you will likely break even or even earn a little money on your gap year. New Zealand's minimum wage isn't as high as Australia, but it's still decent!
If you're interning in New Zealand, or not planning to work, then it will probably get quite expensive.
Your New Zealand gap year budget will also vary greatly depending on where you are planning to base yourself. For example, a monthly budget for staying in Wellington or Auckland will be more expensive than one in the smaller regional towns like Nelson or Westport.
Queenstown, and other tourist hotspots, tend to have more expensive living costs as well (but man they are fun to live in!).
Including rent, food, transport, and activities, a rough monthly budget for Wellington, Auckland, or other city centres is $800 USD, while in regional areas it's about $650USD. If you are lucky enough to find work that includes accommodation, or if you eat out more than you cook, then this budget will vary.
We suggest preparing a decent fallback amount in case of emergencies. Check out our post on costs for travelling for a year for an idea of how much to have set back.
Cost of Living in New Zealand

| Expense | US$ Cost |
| --- | --- |
| Rent (Private Room vs Luxury Villa) | $700 – $2000 |
| Electricity | $140 |
| Water | $80 |
| Mobile Phone | $15-35 |
| Gas (per litre) | $2 |
| Internet | $45-90 |
| Eating Out | $15-100 |
| Groceries | $140-160 |
| Housekeeper (less than 10 hours) | $200-300 |
| Car | $430 |
| Gym Membership | $45 |
| TOTAL (Monthly) | $1810+ |
Visas for Gap Years in New Zealand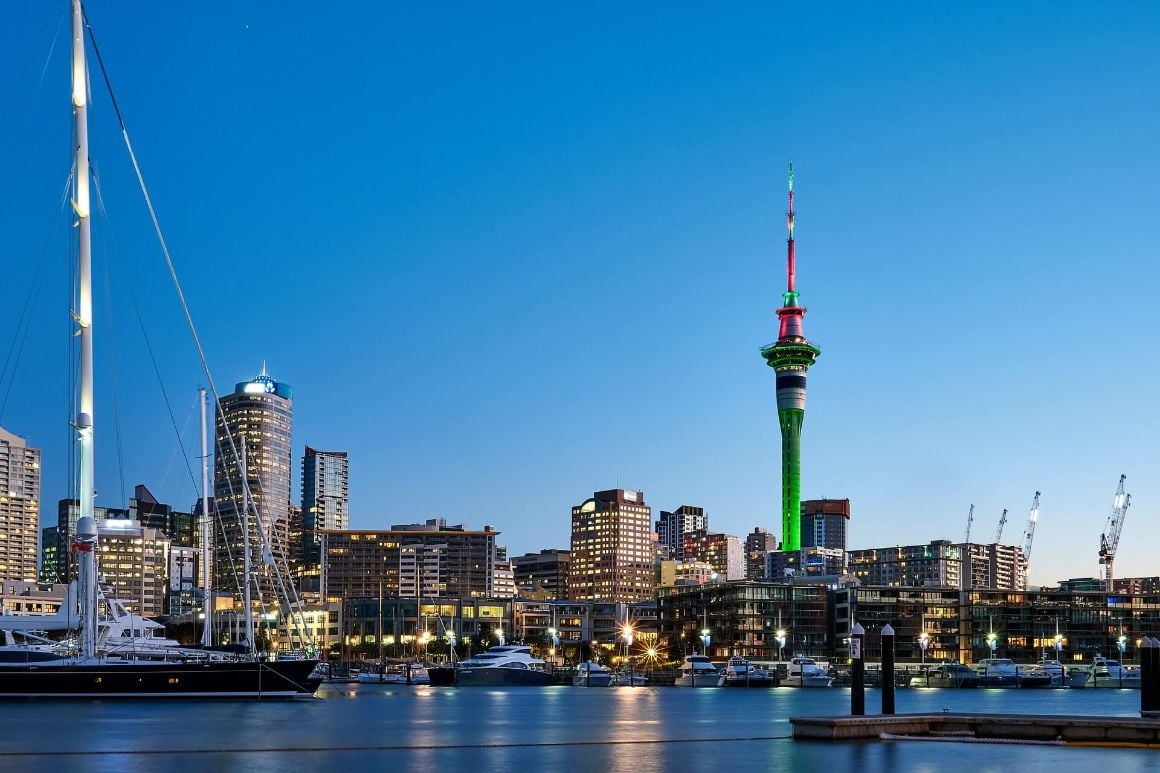 A big part of planning a gap year in New Zealand includes handling visas. There are a couple of viable visa options;
For a short stint, you can get a tourist visa that lasts three months but doesn't allow any work. This is a good option if you just want to come for a couple of months of hiking, or relaxing in New Zealand.
Then there is the student visa for those looking to study for more than six months in New Zealand. You can even work up to 20 hours per week on this visa! To be considered for this visa, you must be enrolled in a course and have paid the course tuition fees in full. This works well for those looking to do an exchange, or broaden the scope of their study. You can also get industry experience during your 20 hours of work experience per week.
Most backpackers taking a gap year in New Zealand will use the Working Holiday Visa. You need to be between the ages of 18 and 35 (depending on your nationality), and meet the character and health requirements. There's a fee and an application process to go through and then boom! You've got 12 – 23 months of unrestricted working and travelling rights in New Zealand.
Immigration New Zealand has a lot of information on its website and in theory, it should be straightforward enough to do the application for yourself. However, I have had a personal (and painful) experience with New Zealand's bureaucracy and would recommend getting some help with your visa.
As I said, it's not strictly necessary, but an agency or a company like Global Work and Travel can make your visa application process a little smoother. Even having someone to act as an intermediary between you and the underpaid customer service worker saves a lot of drama!
If you are wanting to take a more relaxed gap year, and not planning to book an organised program, you can still get help with your visa application with Visa First. They will handle the nitty gritty while you sit back and look forward to your trip.
The Future of the SIM Card is HERE!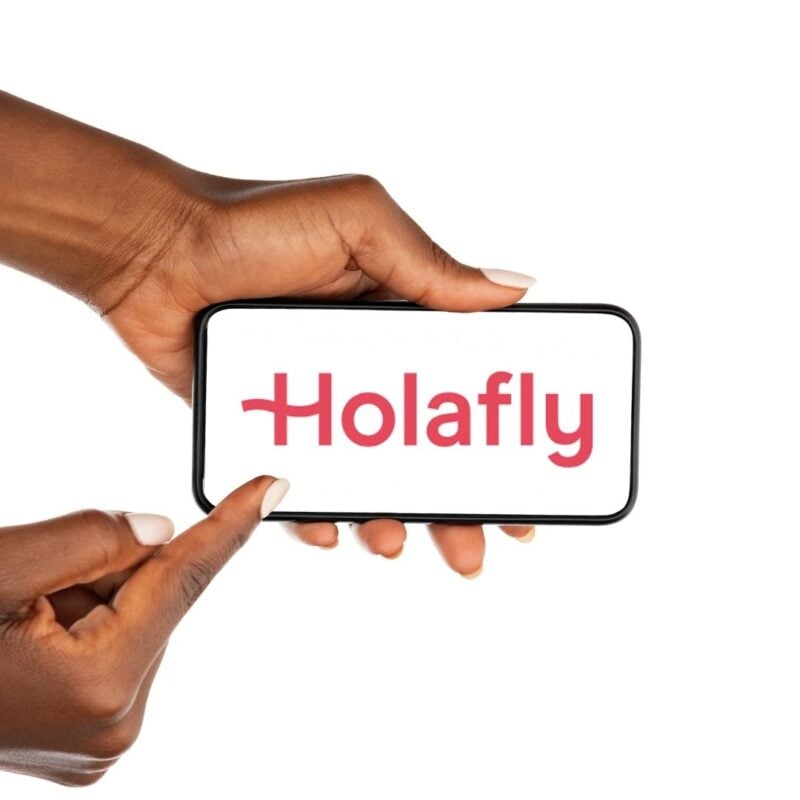 A new country, a new contract, a new piece of plastic – booooring. Instead, buy an eSIM!
An eSIM works just like an app: you buy it, you download it, and BOOM! You're connected. It's just that easy.
Is your phone eSIM ready? Read about how e-Sims work or click below to see one of the top eSIM providers on the market and ditch the plastic.
Grab an eSIM!
What To Do on Your Gap Year in New Zealand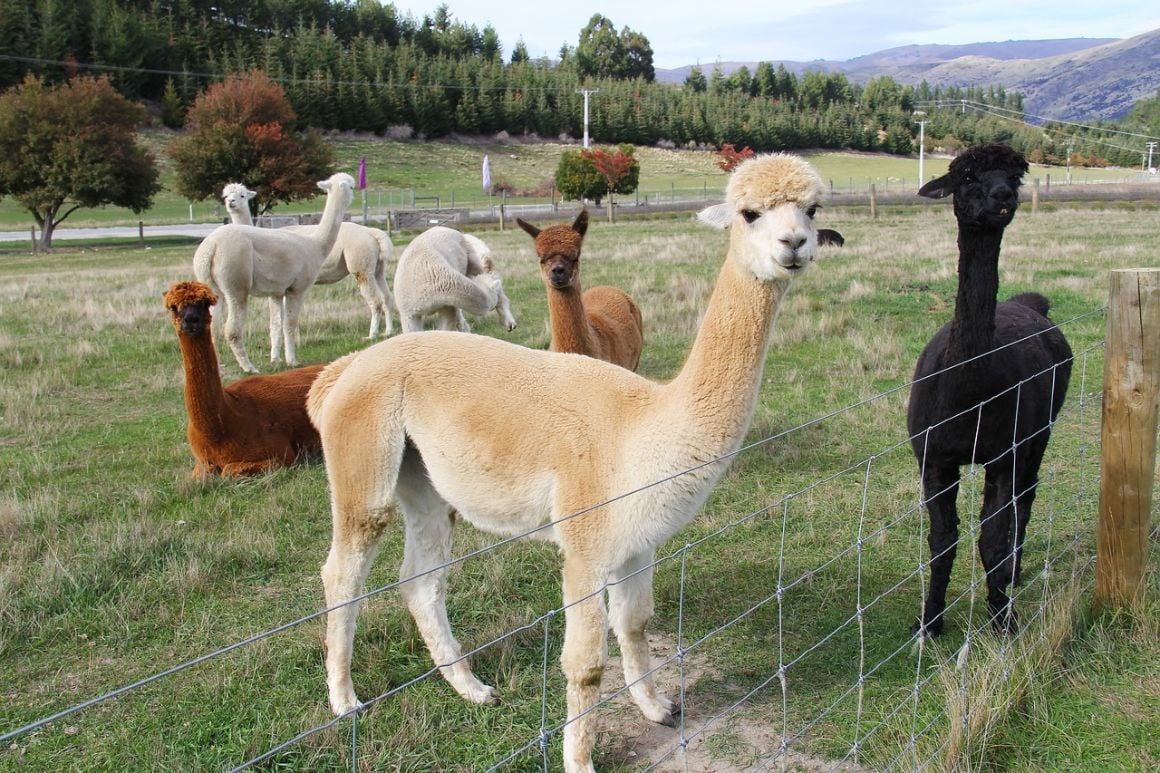 Aside from travelling around the two beautiful islands taking in the sun and the snow, your gap year in New Zealand could be filled with many things to do. While New Zealand is not a super popular destination to teach English, there are many more things to do in your gap year here!
New Zealand has widely available working holiday visas and world-class education systems – as well as a healthy approach to a work/life balance. As a gap year destination, New Zealand really shines as a place to work, study, and volunteer.
And then there are the things to do outside of working and studying in New Zealand – you're on your gap year after all! It can't be all work and no play; that's just not the Kiwi way. 😉
You can take many expeditions throughout this wild country. Just a few hours into the mountains and you'll forget all the responsibilities of college, jobs, and what the hell to do with your life. New Zealand's outdoor spaces have this almost mystical ability to reset your inner clock and totally vanquish your stresses.
Whether you want to dive, surf, sail, hike, ski, climb, or simply walk along a beach, there is something epic to enjoy during your year abroad here.
Teaching in New Zealand
In order to be a teacher in New Zealand, you need a university degree that specialises in education. Even tutoring English to new migrants is not an easy market to crack into.
The average backpacker is not likely do too much teaching on their gap year here. However, it's a nice thing to consider doing on a volunteer basis, even for other backpackers who come from non-English speaking countries.
You don't realise what a blessing it is to speak the language of the country you're travelling in, until you try and fill out a bureaucratic form!
Protip: Always help your homies with their paperwork! English is a tricky S.O.B!
Volunteering in New Zealand
New Zealand has some seriously awesome volunteering options! A lot of volunteering projects in New Zealand are farm-focused or permaculture focused.
There are even a handful of commune type properties where you can get the full alternative gap year experience. Beyond agriculture, there are also opportunities to volunteer as a tutor, housekeeper, au pair, or community worker.
If you want to organise your own volunteering experience/s once you arrive, it's not too difficult. It's quite common for students to take a year off their studies and volunteer in New Zealand, and backpackers are definitely not a new phenomenon here! Most hostels will have posters up looking for volunteers; as will many community Facebook pages.
You can use a website like Workaway or Worldpackers to connect yourself with a meaningful volunteer project. Workaway has a larger range of projects, but in our opinion, Worldpackers delivers a more high-quality experience.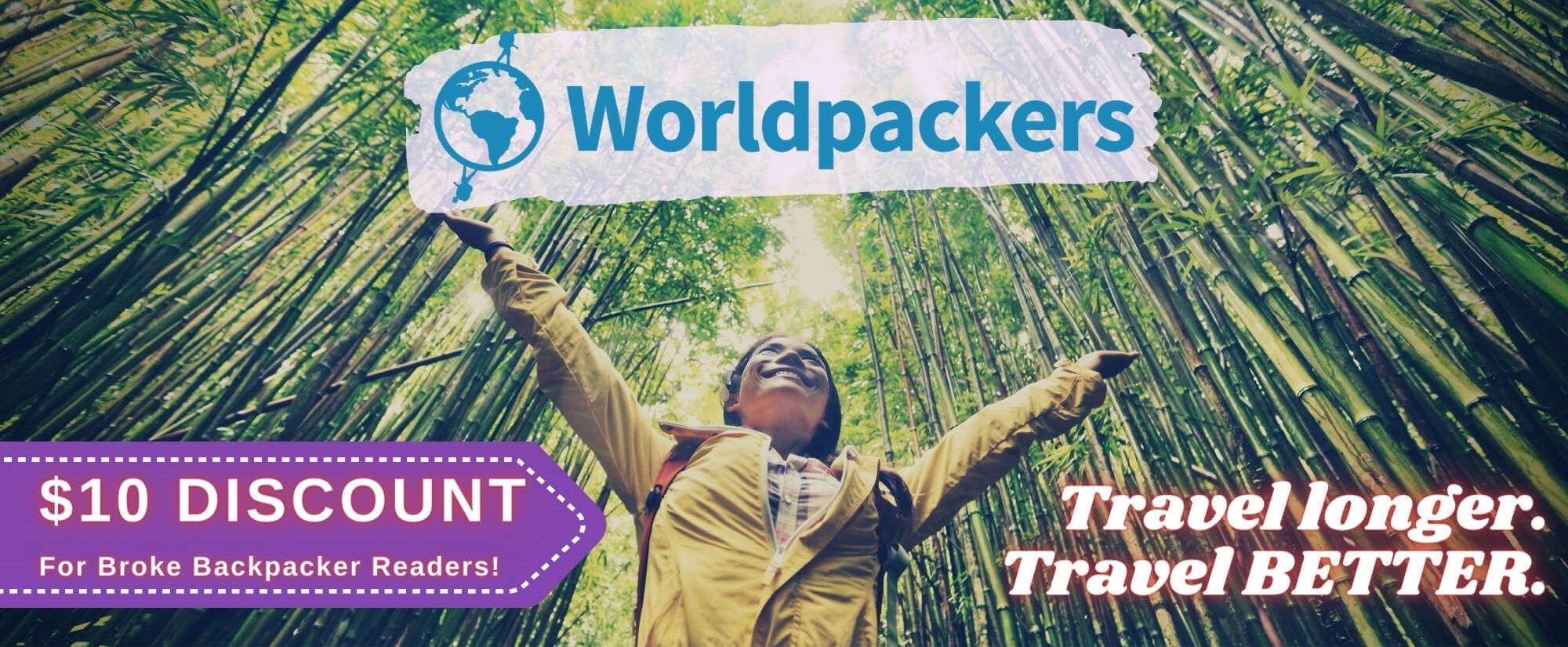 Worldpackers: connecting travellers with meaningful travel experiences.
Working and Interning in New Zealand
This is New Zealand's time to shine! Working in New Zealand is a rewarding experience. There's a shortage of workers in almost every industry from horticulture to technology. This is great news if you want to come here in your gap year!
For low key jobs – particularly in hospitality or horticulture – you can find them easily yourself. Almost every hostel will have ads up for places looking for work, as will many community Facebook pages. It's pretty easy to find yourself a job in New Zealand – one with a good amount of time off at that!
It's worth keeping an eye out for seasonal work opportunities, too. For example, the hoki season (one of New Zealand's major fish species) runs from June through to September. During this time all kinds of work from factory hands on the fishing boats through to cleaners in the on-land factories are required.
If you are looking at an internship or cracking into a more competitive work industry, then it pays to have a little extra help on your side. When using a company like Global Work and Travel, you can have unrestricted help in finding a suitable placement. This kinds of work or internships look really good on resumes, and may even count as college credit.
Global Work and Travel are a reputable, easy to use service that connects young backpackers on their gap year with meaningful projects. From help navigating New Zealand's visa requirements to setting up interviews, Global Work and Travel have got your back! You might not need a full country orientation and local life essentials like a SIM card worked out for you – but man is it a load off your shoulders when they are included!
Au pair in New Zealand
Landing work as an au pair in New Zealand can be simple. And it's one of the best things for female solo travellers in New Zealand to try on their year out.
There are advertisements listed on backpacker boards by families looking for an extra hand around the house. Some families will require you to have a working with children check or some other kind of character assessment. Understandable since you will be looking after their kids!
Au pair work itself varies from light child care and cleaning duties to some tutoring, school pick-ups and drop-offs to more full-time nanny duties. Generally, the pay is minimum wage but with accommodation and some food compensated for.
Since you will usually be living with the family, it's important that you match with people you work well with.
One way you can be a little more certain that the family will be a good match for you is by going through an agency. There are websites dedicated to pairing prospective au pairs with host families. Usually, this entails both parties making a profile and setting clear expectations from the beginning.
Alongside dedicated Aupair websites, some opportunities are listed on Workaway or Worldpackers. Workaway and Worldpacker au pair opportunities are more likely to be volunteer positions. While you won't be getting paid, you likely won't have the same level of intense hours or commitment that other jobs would require.
Global Work and Travel has an excellent Au Pair in New Zealand Program. Alongside virtual meetings with prospective families, there's also a pre-approved agreement that you and the family sign onto. This way, expectations are set from the get-go. This program comes with a certificate of recognition and two weeks of paid vacation per six months of work. What did I say about Kiwis valuing a work/life balance?! Pretty epic.
Just remember: you are working with kids and this is a big responsibility that backpackers sometimes underestimate. You will probably bond with the kids, and they'll definitely bond with you. While this job will reward you with incredible life skills, patience, and maturity, it is demanding. You've got to be prepared to give it your all.
Global Work and Travel makes sure you start off on the right foot by including a welcome orientation in your package. During your orientation, you'll learn first aid training and how to build positive relationships with kids. Plus, a local SIM and some data will be loaded onto your phone so you can start your trip off right!
Study in New Zealand
While you can enrol in a course that takes less than three months to complete while on a tourist or working holiday visa in New Zealand, it's not easy. If you want to study for more than six months (and just make the visa process easier for yourself) you will need to be on a student visa. This allows you to study full time (provided you are up to date with your fees) and work up to 20 hours per week.
New Zealand has world-class universities full of exciting academic leaders. It's a popular destination for international students so you won't be alone! There's a thriving community on the ground. Even an exchange program for 6 – 12 months would be a valuable learning experience – and a trip of a lifetime!
Because alongside studying, there's the opportunity to explore New Zealand's great outdoors. Students often have the opportunity to be part of clubs such as tramping or hiking clubs. Joining a club like this means you can get a group of you together and head out into New Zealand's austere backcountry wilderness.
So alongside contemplating the speed of light or microbiomes or metaphysics, you can take a skiing trip to Queenstown or learn to surf in Dunedin. How's that for an epic student experience?
Expeditions and Epic Things to do in New Zealand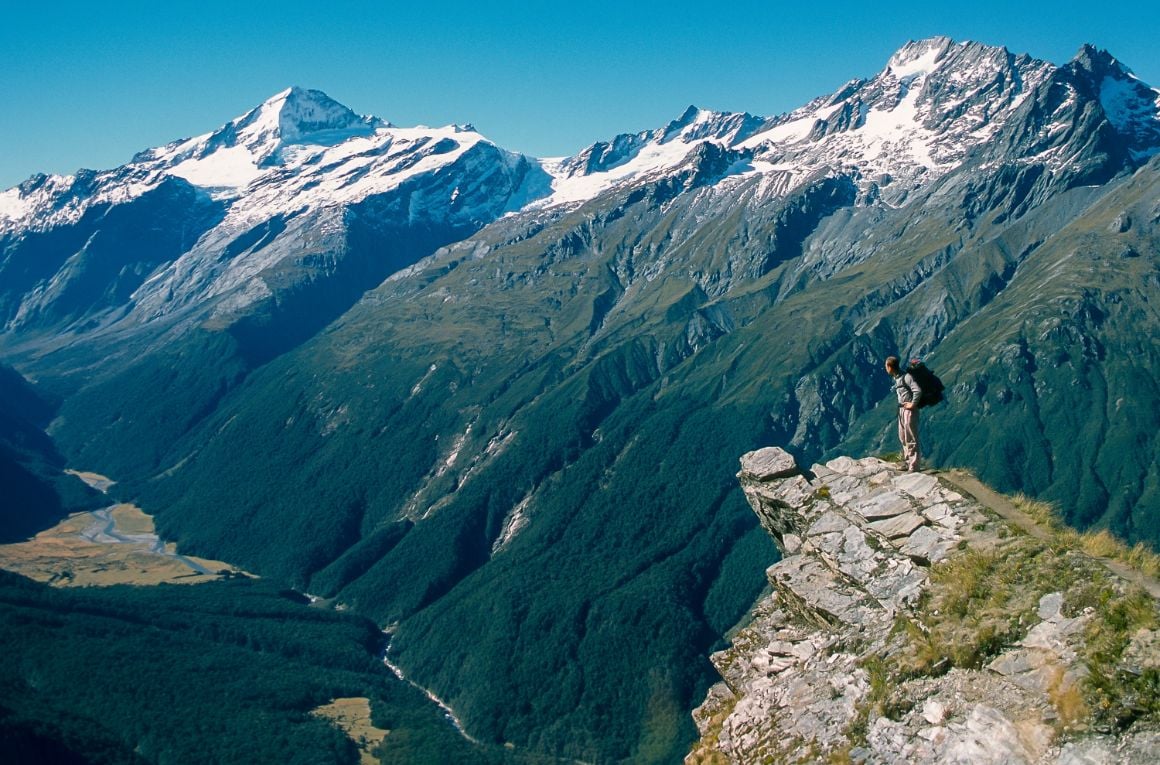 You didn't come all the way to New Zealand to pick kiwi fruit and babysit kids! No, you came here to cross some big ones off yo' bucket list!
So, what's it gonna be? Are you going to hike an active volcano, swim with fur seals, learn to surf, or do some other EPIC activity while you backpack New Zealand?
Milford Sounds
The Milford Sounds have been described as the eighth wonder of the world. These spectacular fjords are the dominating feature of southern New Zealand. You can run into fur seals, penguins, and dolphins as well as admire the towering waterfalls and sheer cliff faces.
One popular way to explore Milford Sounds is by taking a bus tour from Queenstown. The other more DIY ways range from hiking for a couple of days to diving in the frigid waters. In fact, Milford Sounds are home to some of the best diving in New Zealand!
But if you're short on time – or maybe just don't want to dive into frigidly cold water – then taking a tour of the eighth wonder of the world is the way to go! It's certainly a way to gain some perspective after working hard.
Tongariro Track
The Tongariro Track is one of the most iconic and still unspoiled tracks in all of New Zealand. It's a bit over 19 kilometres of pure alpine goodness. There are glimmering blue lakes, lava flows, and a live volcano that is monitored in case it poses a threat.
This Track is famous from Lord of the Rings as the location of Mount Doom. As you ascend through the clouds, as you watch the scenery change into alpine and volcanic environments, as you watch the plumes of smoke and avoid the smell of sulphur…. You'll feel like you, too, are on a journey!
As it is a through-hike, it's easiest to organise some kind of transportation to get you to the start of the trail. This takes the stress off you and allows you to focus on the incredible beauty of the hike.
Join a guided tour of Tongariro to make sure you hit all the best spots and see the most outstanding views.

Our GREATEST Travel Secrets…
Pop your email here & get the original Broke Backpacker Bible for FREE.
And don't forget your insurance…
One thing you can't pop into your luggage is insurance. Now, you don't want to think about the worst while you're bungee jumping off cliff faces or hiking the remote backcountry of Stewart Island. In fact, if you thought about the worst in those situations, you probably would never do them!
And yet, even something small going wrong outside of your home country and regular health insurance can get hella expensive. Nothing puts a dampener on the year abroad like a fat stack of medical bills.
So before you go it's well worth looking for the best insurance company to suit your travel needs. The Broke Backpacker is always happy to recommend Safety Wing. They're easy to use and essentially act as international health insurance.
So while you don't have a free pass to go riding on the top of busses and showing your shiny, new watch to a high ranking gang member, Safety Wing will make sure if you get sick on the road, it won't break the bank. Trust us, they got yo' back!
Month to month payments, no lock-in contracts, and no itineraries required: that's the exact kind of insurance digital nomads and long-term traveller types need. Cover yo' pretty little self while you live the DREAM!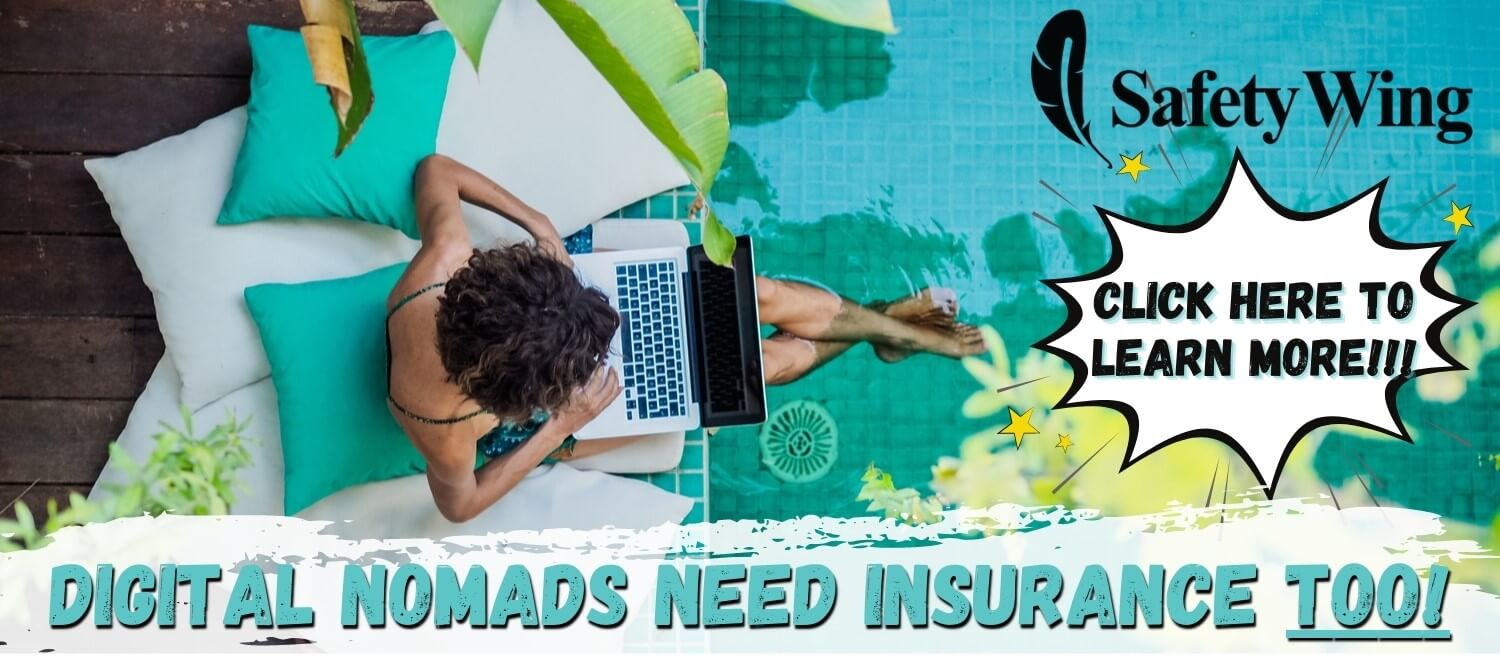 SafetyWing is cheap, easy, and admin-free: just sign up lickety-split so you can get back to work! Click the button below to learn more about SafetyWing's setup or read our insider review for the full tasty scoop.
Final Thoughts on Taking a Gap Year in New Zealand
Buckle up for the experience of a lifetime! New Zealand is one of the most picturesque, clean, laid back, EPIC countries on this planet. The outdoors feel like the set of a movie – oh wait! They've been the set of a movie!
Before you launch yourself into a career or further studies, it's well worth taking a step back to enjoy a ski season, some backcountry hiking, or some black sand beaches in New Zealand. The added bonus is that with a decent minimum wage, working throughout your gap year is possible! You won't have to start all over and eat into your savings.
Plus, you can gain invaluable life and work experience that simply can't be replicated in your home country. One of the most important lessons Kiwis have to teach you: hard work is important, but so is downtime.
Who knows, along the way you may even find some truth to the cliches about finding yourself…
So what are you waiting for? Get yourself a gap year in New Zealand planned today!
---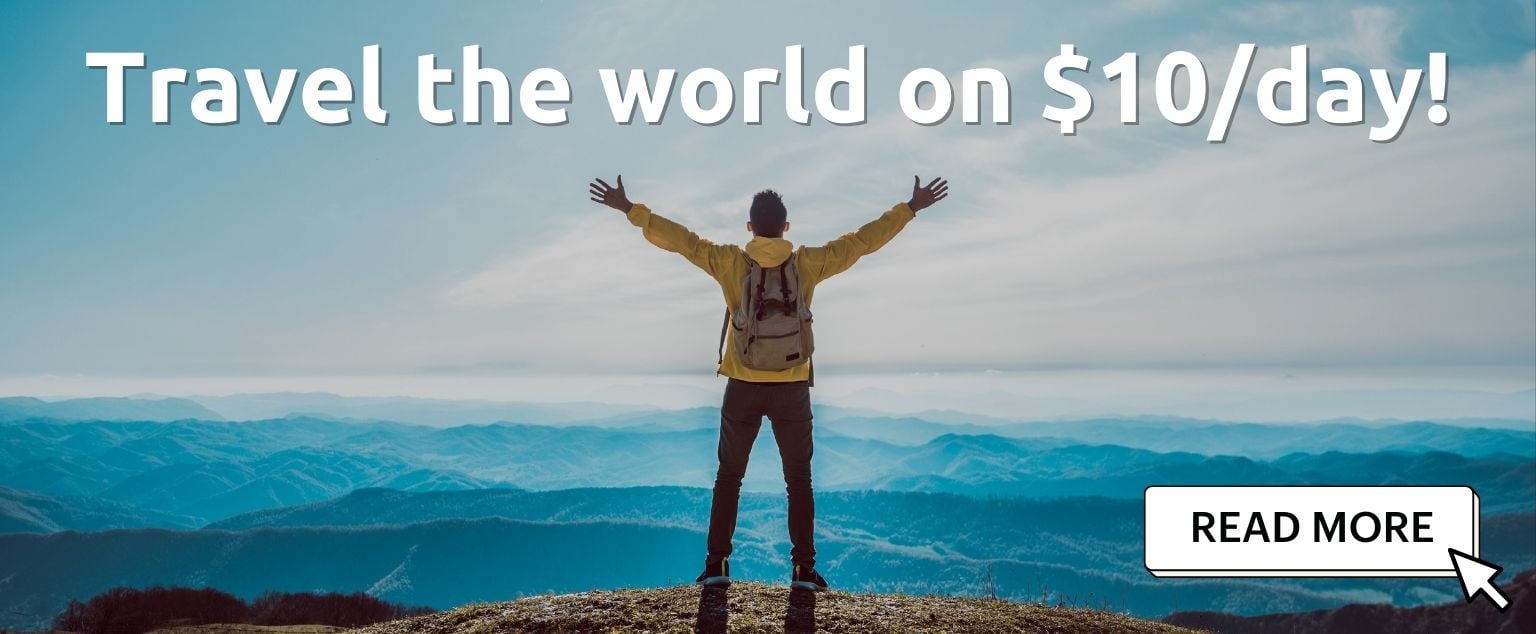 And for transparency's sake, please know that some of the links in our content are affiliate links. That means that if you book your accommodation, buy your gear, or sort your insurance through our link, we earn a small commission (at no extra cost to you). That said, we only link to the gear we trust and never recommend services we don't believe are up to scratch. Again, thank you!