New Zealand is a must-visit country for any adventure seeker. The landscapes are out-of-this-world beautiful, and surprisingly diverse for such a small country. I mean, you've got subtropical forests, beaches, islands, glaciers, snow-capped mountains, and more. It's a nature lover's DREAM. Not to mention the incredible Maori culture which is reflected in, and around the entire country!
If trekking through mountains and kayaking on pristine lakes isn't your thing, then perhaps visiting a winery is? New Zealand's wine is world-famous for its top-notch quality, and going on a wine tour is always a great idea. You could play hobbit for a day by checking out the Hobbiton Movie Set (head's up, this article is going to have some LOTR puns and I am not sorry).
However, this amazing country, like everywhere, has its fair share of issues like degraded ecosystems, people in need, unsustainable farming practices, and more. So, if you wanna take your vacation to the next level, why not do some good and try your hand at being a New Zealand volunteer.

Do You Want to Travel FOREVER??
Pop your email in below to get a FREE copy of 'How to Travel the World on $10 a Day!'.
Top 4 Volunteer Projects in New Zealand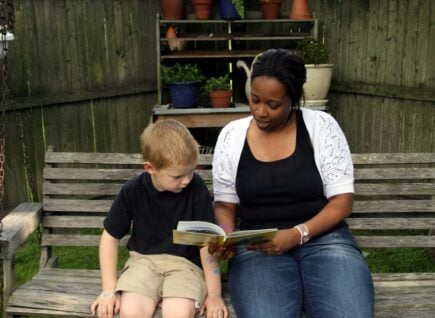 Au Pair
> Support a local host family with childcare
> Auckland, Wellington, Christchurch, Hamilton, Taranak, Bay of Plenty
Help Out on an Organic Farm
> General Farm Work, Gardening
> Mahurangi Peninsula
General Help Needed at an Eco Lodge
> Housekeeping, Gardening, Maintenance
> Near Darfield
Wetland Conservation Volunteer
> Grounds Keeping, Track Maintenance, Planting, etc.
> Taieri Plains
What You Need to Know About Volunteering in New Zealand
New Zealand has a tonne of volunteering opportunities. There are positions on eco-farms, loads of conservation work, community work, and even the chance to look after campsites in national parks!
These all sound incredibly fun, but don't forget that volunteering can be hard work. There will be days when all you wanna do is bum around, but, you're on someone else's time so you simply can't. If you're not the type to be able to get the job done (even when you don't feel like it) AND do it with a good attitude, maybe volunteering isn't your thing. This is perfectly okay! We are all different and have different strengths, so how about a nice holiday instead?
If you just know you can hack the lifestyle, and are so ready to volunteer in New Zealand, then, as luck would have it, I have a few trusted sites I can recommend! We are big fans of Worldpackers over here, but if you want more choices, Workaway is another awesome site! They are easy to use, easy to navigate, and are review-based, so no nasty surprises later.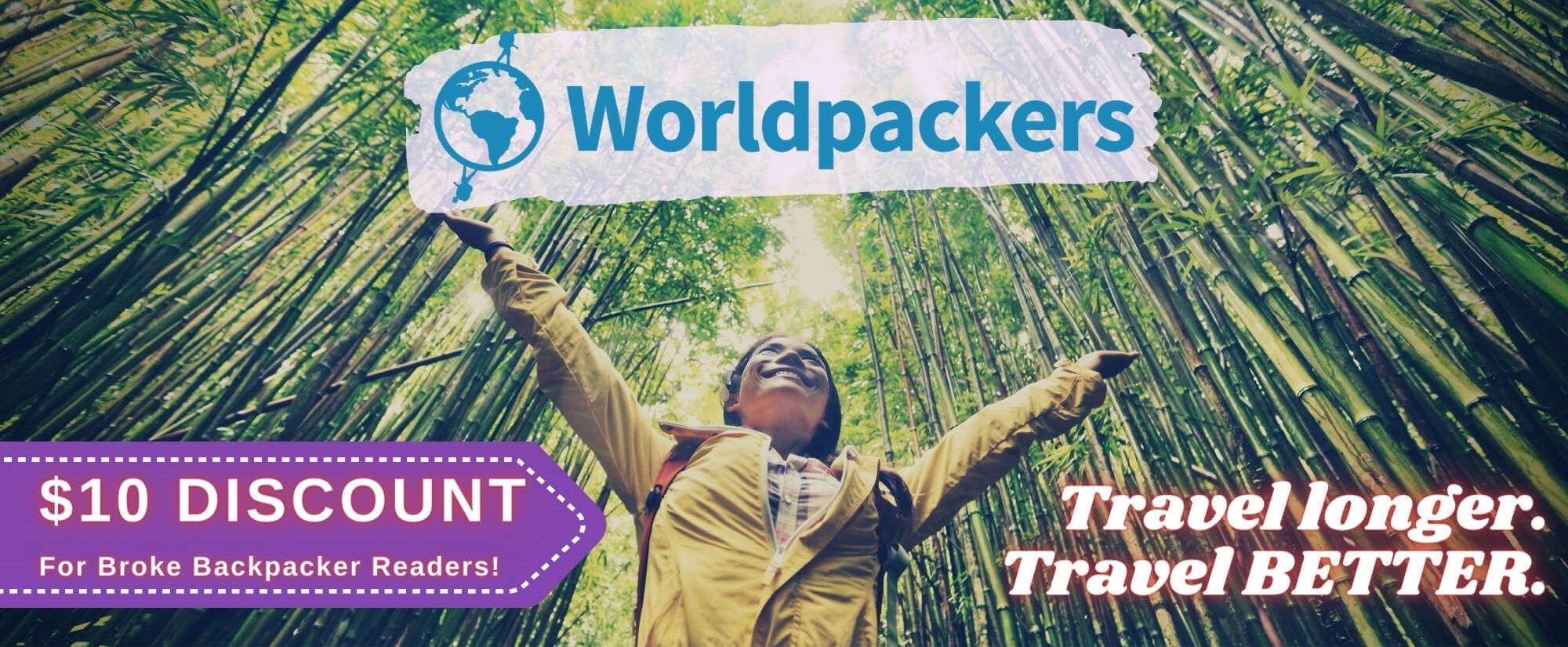 Worldpackers: connecting travellers with meaningful travel experiences.
Why Volunteer in New Zealand?
Okay, why should you become a New Zealand volunteer?
I've already told you how incredible the country is, what else is there to know? Sit back and let me tell you:
Volunteering is THE best way (aside from moving, living, and working there) to experience the country. You'll be spending your days with locals, living like a local, and probably eating like a local too!
This is a great opportunity to make friends for life. Not just with New Zealand residents either, there may very well be other volunteers working with you who come from all over the globe. Chances are you'll have the same interests and share similar views on things (like how much you LOVE traveling, maybe?).
Many organizations simply can't cope without volunteer help, they're underfunded, understaffed, and overworked. You'll really be an asset to them and their cause!
Volunteering is the ultimate way to score karma points and let's face it, we could all use some more of those. It also helps score some mega points on job applications too.
This experience will change you – for the better. You'll really learn about yourself as a person, how you cope under stress, how you celebrate small victories, how you interact with new people in an unfamiliar setting… you will arrive home leveled-up, trust me.
Before You Volunteer in New Zealand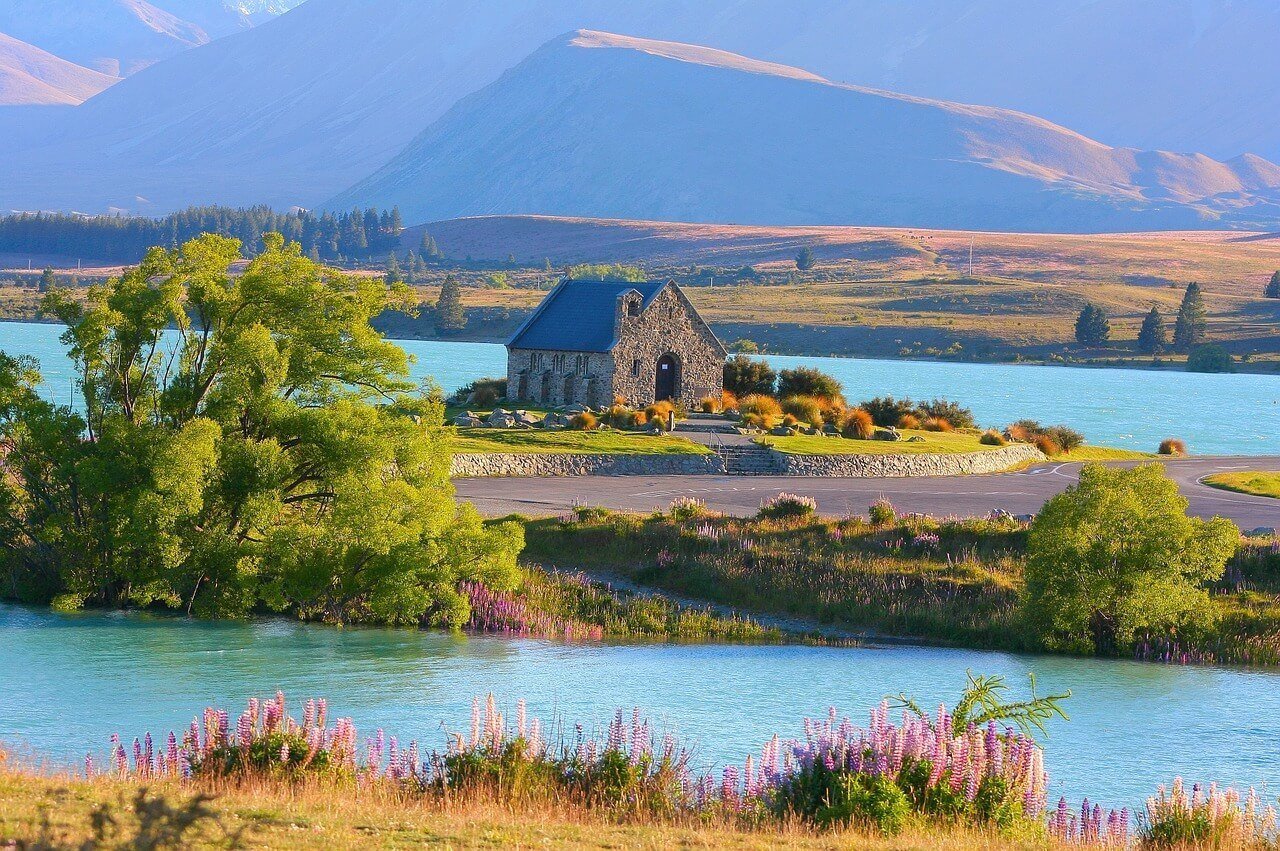 Of course, one does not simply walk into New Zealand…(we love you Sean Bean!) Yes, it's time for the visas and vaccines talk. You'll want to make sure your visa is all prim and proper before trying to get into the country to avoid any hassle and possibly not being let in!
Visas
So, New Zealand doesn't have a "volunteering visa" per se but anyone with a student, visitor (A.K.A. tourist), or a work visa may be able to volunteer. However, this means you cannot receive any form of payment or reward, including money, accommodation, food, or allowances.
Because of this, the best way to volunteer in New Zealand, without getting into any trouble, is to get a working holiday visa. These are available to a wide range of countries, for people aged 18-35 and generally give you up to 12 months to work, travel, and volunteer in New Zealand. This means you don't need to worry about receiving any possible benefits from your volunteering organization.
If you're over 35, or this visa doesn't apply to you, I recommend contacting your project to get their advice!
This all applies (sadly) to the pre-COVID-19 world, and the pandemic will very likely have affected things.
Vaccinations
Welcome to the new normal people, New Zealand now requires non-citizens traveling into the country to be fully vaccinated against COVID-19.
I also highly recommend visiting your local doctor or travel clinic 6-8 weeks before you travel to get their two cents on the matter. They will probably recommend Hep A and B on top of your routine vaccinations.
New Zealand at a Glance
Official Languages – English, Maori, New Zealand Sign Language
Currency – New Zealand Dollar | 1 USD = 1.4 NZD (October, 2021)
Capital – Wellington
Costs of Volunteering in New Zealand
Crazy as it sounds, volunteering in New Zealand is probably going to cost you a buck or two. I know, I know, you're volunteering, isn't working for free enough? Sadly, many nonprofits, NGOs, and your regular old joe or sally trying to do something beneficial for the world don't have access to mega-funding and are reliant on volunteers, such as yourself, to help out in that department.
Worry not, as your precious gold will be wisely spent by the organization, and will go right back into the projects. Your funds will be used for running daily operations, paying staff wages, funding research, and more!
To sweeten the deal, many places offer you free accommodation, transportation costs while you're there, and even meals, in some cases. What you'll have to pay for yourself, however, are flights, visa costs, airport transfers, and spending money.
You'll definitely want to have a little extra money for a rainy day. Most volunteer projects give you two days off a week to explore the surrounding areas, or even take a weekend away!
Choosing a Volunteer Project in New Zealand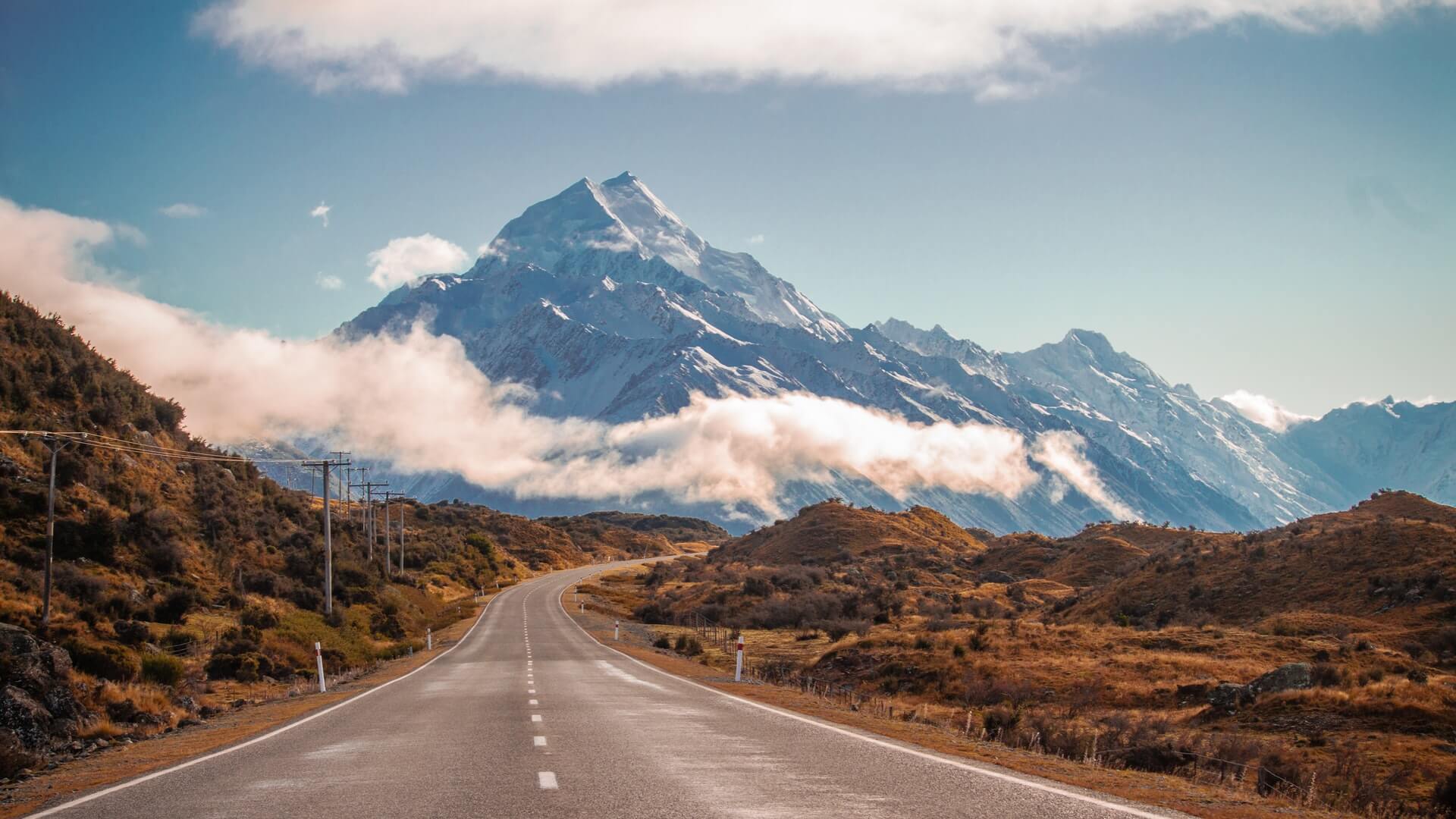 YAY, we're getting to the fun part! It's time to choose what kind of New Zealand volunteer project you wanna do! This is actually harder than it sounds. You really wanna make sure you choose right the first time, because no one wants to be stuck doing something they don't 10/10 enjoy, do they?
Here are the types of volunteering you can do in New Zealand:
Sustainable Farming – This is a really big one in New Zealand. There are a tonne of sustainable farms or eco projects looking for people to help out. The skills needed here range depending on who you volunteer with. You could find yourself doing some hard physical labor building fences, raised beds, etc., you could be tending cute little vegetable patches, or you could be harvesting fruits and veggies from the field.
Conservation – With such a vast number of ecosystems in the country, it's no surprise that some of them need a little bit of extra TLC. There are a lot of reforestation/wetland restoration projects in the country. You'll learn a lot about these valuable habitats and get your hands dirty doing some planting too. Sounds fun to me!
Community work – These kinds of projects aren't as abundant as in other parts of the world, but with enough searching, you can find volunteering positions with these kinds of organizations if you have your heart set on it!
Campsite Host/Hut Warden – This type of project is THE ONE for adventurous types who love the outdoors and don't mind roughing it! There are plenty of national parks and campsites looking for volunteers in New Zealand to watch over the grounds, keep the area clean, and encourage visitors to pay their fees. Just you, the open air, and maybe a volunteer buddy. Perfect.
All projects are different, so I can't tell you exactly how long you'll need to commit, but in general, most placements need at least two weeks from you. Some of them, especially campsite hosts and hut wardens, are seasonal so choose your time of year wisely.
Save $$$ • Save the Planet • Save Your Stomach!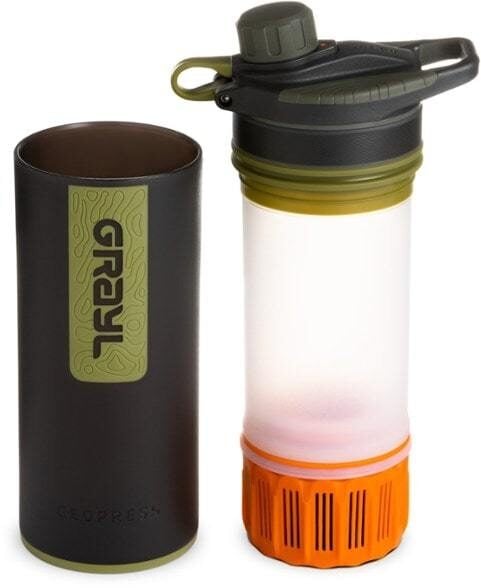 Drink water from ANYWHERE. The Grayl Geopress is the market's leading filtered water bottle protecting your tum from all the waterborne nasties. PLUS, you save money and the environment!
Single-use plastic bottles are a MASSIVE threat to marine life. Be a part of the solution and travel with a filter water bottle.
We've tested the Geopress rigorously from the icy heights of Pakistan to the tropical jungles of Cuba, and the results are in: it WORKS. Buy a Geopress: it's the last water bottle you'll ever buy.
Buy a Geopress!
Read the Review
Top Volunteer Projects in New Zealand
Drum roll, please! I present to you the absolute cream of the crop volunteering positions in New Zealand:
Opportunity: Support a local host family with childcare
Location: Auckland, Wellington, Christchurch, Hamilton, Taranak, Bay of Plenty
If you are the nurturing type who has a knack for understanding children, being an Au Pair is the perfect way to travel and get to know a fantastic family while you're at it.
This and so much more awaits you at this Global Work and Travel Volunteering Program in New Zealand. You'll feel just like a local during the week while you get to explore more of the stunning landscapes around you and meet other travellers on the weekends.
The best thing though: you hardly have to plan anything. Global Work and Travel assists you in finding the perfect host family as well as a 24/7 support line. You'll get help with sorting visas, airport transfers and an online Au Pair course.
Did we mention you also get 2 weeks of paid vacation every six months? This deal just keeps getting sweeter…The minimum time for Au Pairing on this project is 6 months. Don't forget your hiking boots!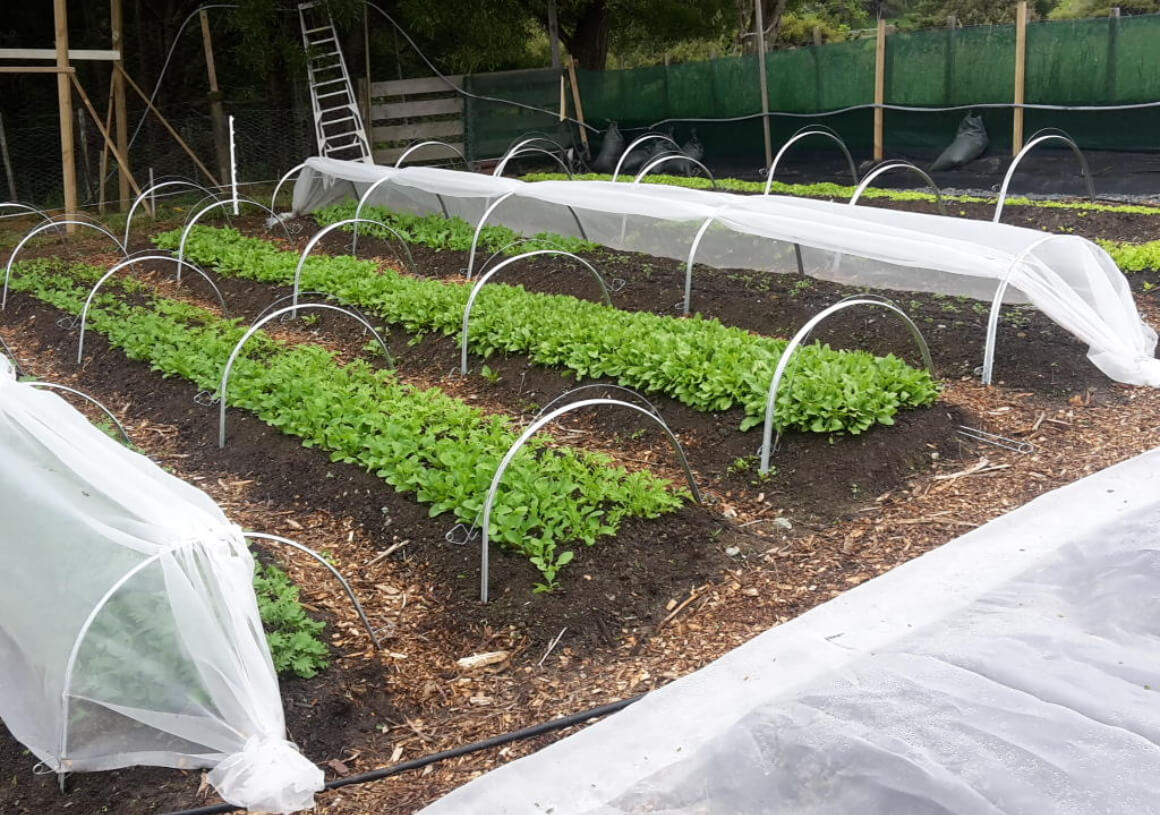 Opportunity: General Farm Work, Gardening
Location: Mahurangi Peninsula
This awesome volunteering position is for someone who wants to help out on a small organic farm that specializes in salad greens. Your duties will vary depending on the day, but you can expect to be preparing garden beds, weeding, planting, harvesting, alongside some landscaping and general maintenance.
You'll get a generous 3 days off a week to explore the Mahurangi peninsula (which looks amazing btw) and be needed to help out for 15 hours a week. In exchange, the family is offering a self-contained "mini house" for you to stay in! They will pick you up nearby, and bring you to the property, and you'll get free use of bikes to get around. Best of all, this position is for solo travelers as well as pairs, so you can bring your buddy or partner!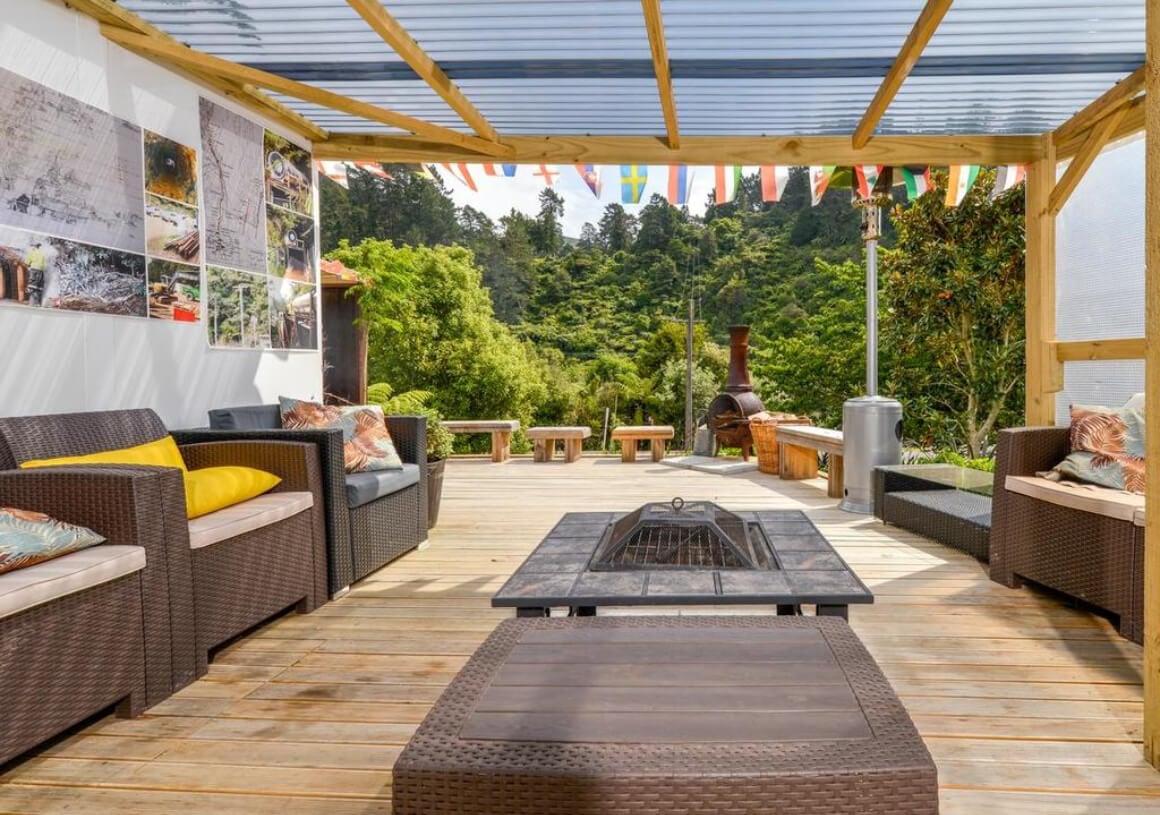 Opportunity: General Housekeeping, Greeting Guests
Location: Tauranga
I've got another easy-breezy volunteer position for you (don't say we don't look after you). This cute little guest house is looking for someone to help out for a minimum of two hours a day, you read that right, TWO hours! You'll be needed to do some light guesthouse work like making sure the rooms are in order, checking people in, socializing with guests, gardening, etc.
On your two days off a week, check out the Karangahake Gorge which will be right on your doorstep, OR take the free-to-use bikes for a spin OR chill in the pool! They'll provide you with a bed in a private room or a dorm depending on availability. If you wanna work some more, extra hours will be paid for (here's where that holiday working visa comes in, eh?).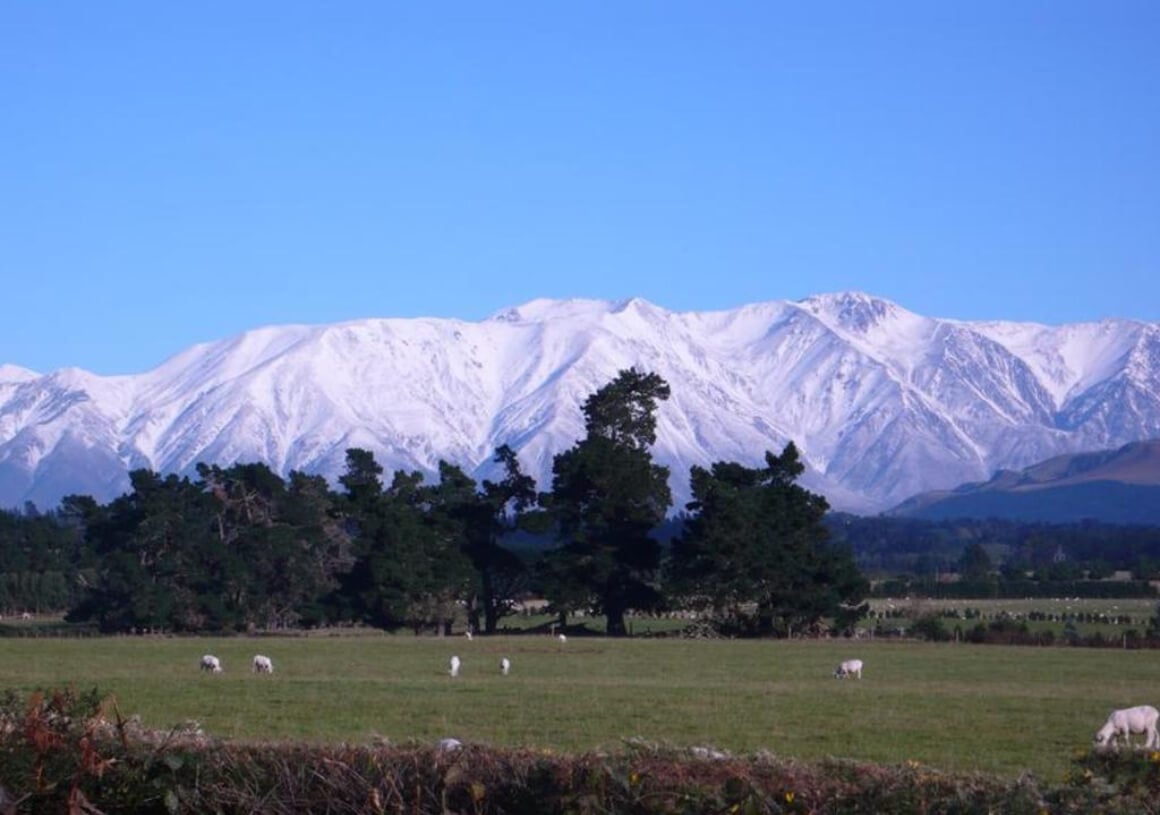 Opportunity: Housekeeping, Gardening, Maintenance
Location: Near Darfield
This remote eco-lodge is looking for someone to help them out. It has STUNNING views of Mt. Hutt and the Southern Alps, with plenty of outdoorsy activities to do during your time off! They want someone to pitch in for a flexible 25 hours a week (if you wanna do more work on some days to get an extra day off, they're totally chill about it) with two days off. Your duties will be quite varied – think gardening, feeding chickens, cutting firewood, helping in their native tree reserve, and more.
You'll need to be quite energetic for this one, and they welcome pairs or couples! In exchange for your help, you will get a private room and three meals a day. They recommend having your own transportation as this area is quite remote, so to get the most of it you might want a car to travel around.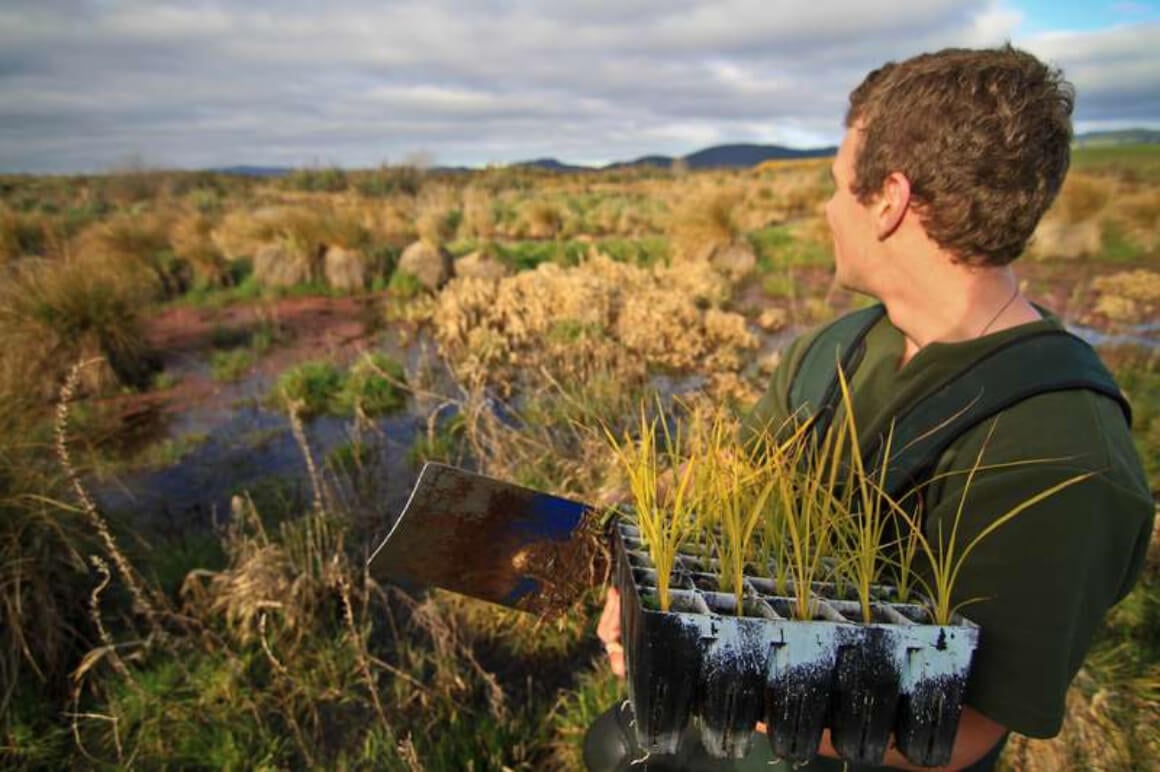 Opportunity: Grounds Keeping, Track Maintenance, Planting, etc.
Location: Taieri Plains
Come and help this charitable trust in the upkeep and restoration of Te Nohoaka o Tukiauau wetland. This is a really hands-on position, but if you are passionate about nature and the environment, this could be your dream project! In exchange for accommodation in a shared dorm with other volunteers (YAY to friends), you will be needed to plant native trees, do some weeding, predator trapping, maintain the track, help in the nursery, and do general housekeeping.
There is a shared kitchen in the volunteer house for preparing your meals, a living room, and plenty of stunning nature walks nearby! You'll need to pitch in 3-4 hours a day, and come equipped for the outdoors and seasons. This organization accepts pairs, so you can bring a friend!
Opportunity: Cooking, Reading, Art, Gardening, Carpentry, and More!
Location: Petone
This grassroots family-led initiative provides a home to several people with intellectual disabilities. Their main goal is to give their community members support in day-to-day tasks in their homes, and outside on the five-acre property.
In exchange for your help 4-5 hours a day, with two days off, you will get a room in a communal house and free meals on weekdays! This organization is really looking for someone who can commit for a minimum of 3 months, and for those with a working holiday visa, there is a chance of some paid support.
They welcome volunteers inside the house who will cook, read to, bake, do art projects, and walk with the community members. Aside from that, they also need people to help out outdoors landscaping the gardens, mowing the lawns, doing carpentry, etc.!
Not sure how to start your volunteering journey?
One of the easiest ways to find the right Volunteering Program for you is through Global Work and Travel. Get the best offers, amazing guidance throughout the whole trip and enjoy an unforgettable trip. With our promo code, you can even get $100 off your next adventure!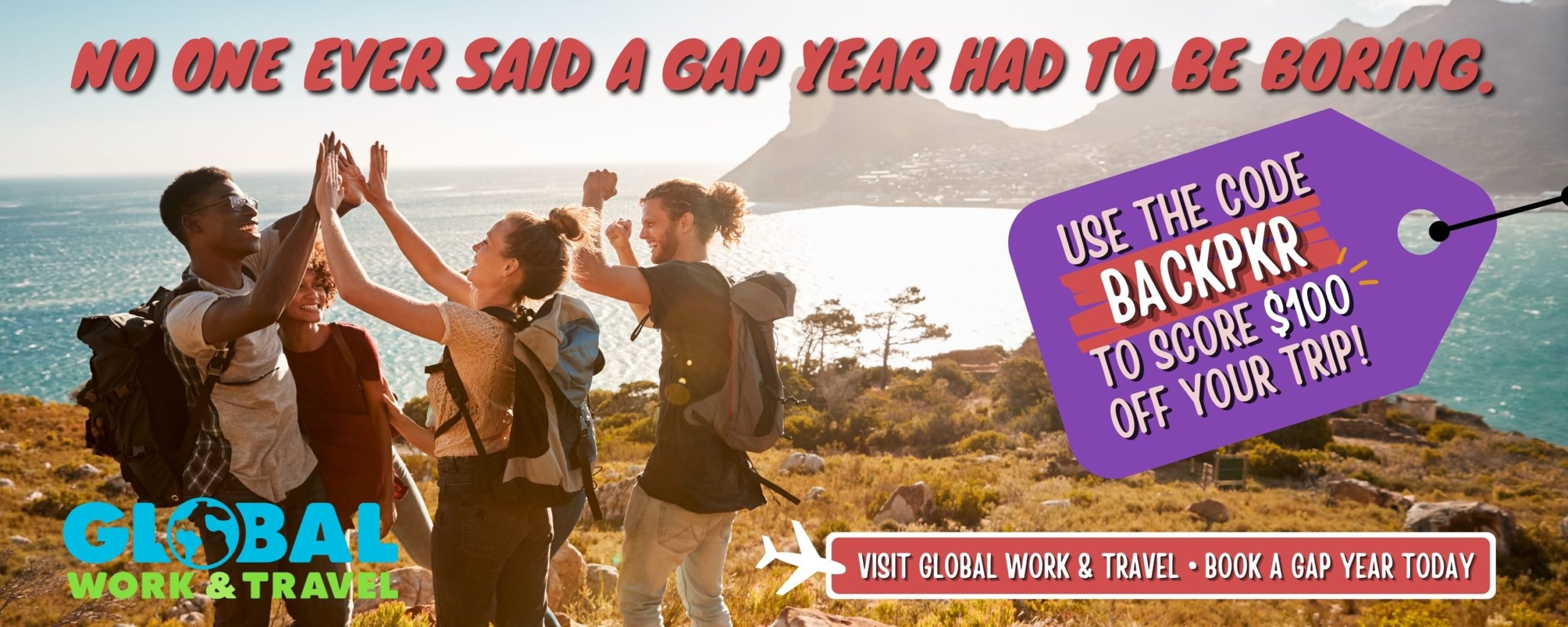 Is This the Best Backpack EVER???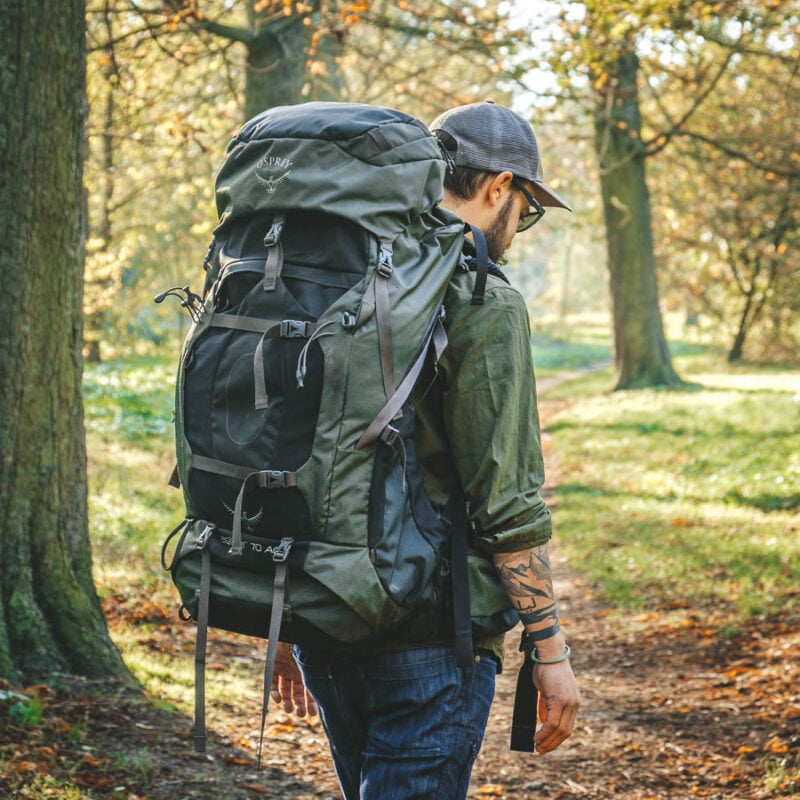 DIY Volunteering in New Zealand
Okay, you won't settle for anything less than perfection, and the above projects just aren't it for you. Not to worry because you can always DIY it!
A quick google search, social media scroll, or travel blog binge will be sure to give you some amazing results! If you aren't up to doing the leg work right now, you know us, we've already got some baller DIY projects lined up for you below!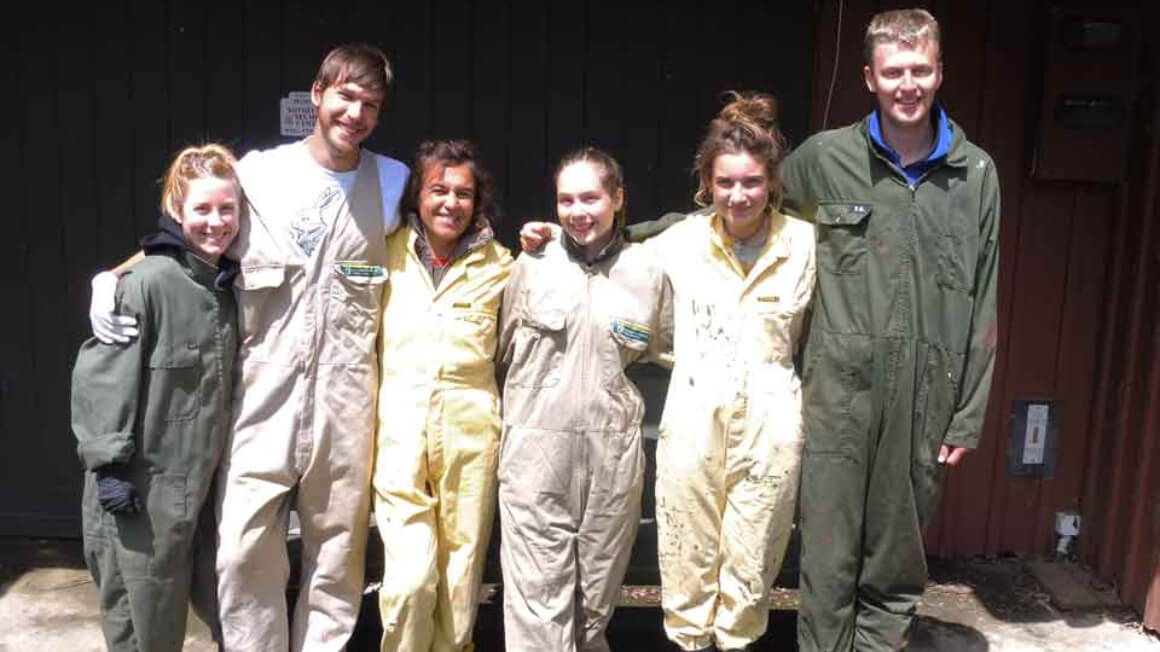 This project will teach you all about the New Zealand rainforest ecosystems, and contributing to their protection. We LOVE this opportunity since you'll learn some valuable life skills like how to use a map and compass, but also learn how to monitor wildlife, data entry, and how to plan and execute conservation activities!
You will be staying in an off-the-grid communal cabin with other volunteers at the edge of the forest but, for a small additional fee, you can "upgrade" to a tree tent! Three meals a day are also included.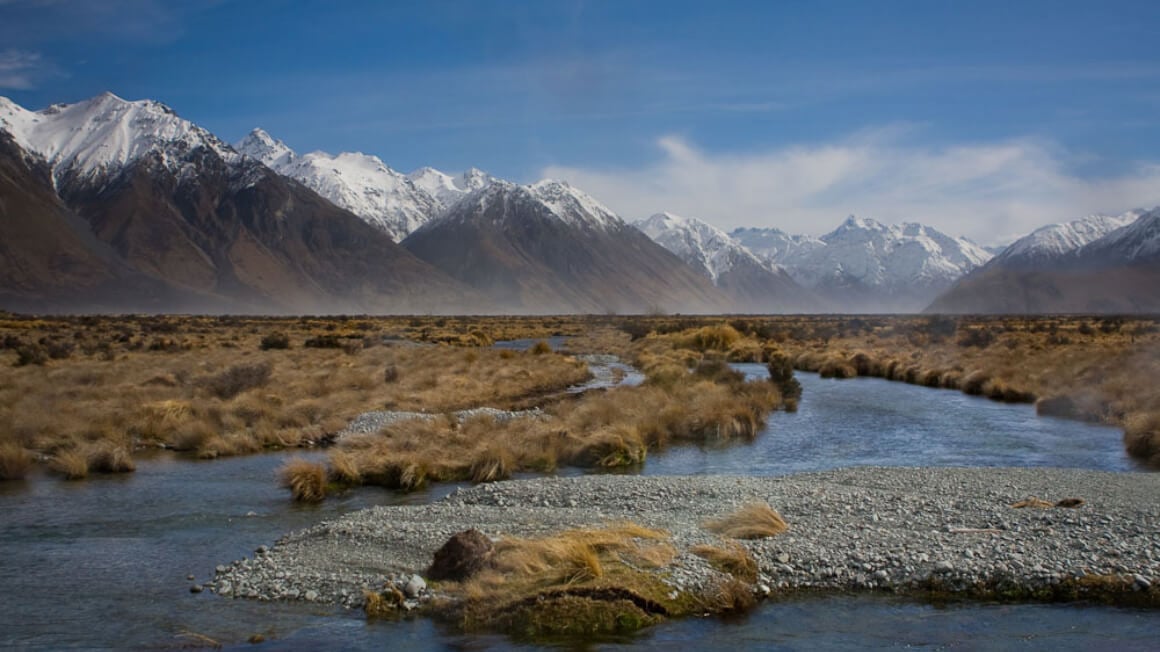 This isn't a specific project, but if you're interested in being a campsite host or hut warden, the DOC website has a page full of listings where they're looking for volunteers to help out in their national parks! There are plenty of areas to choose from, so if you're looking for a specific vibe whether it's mountain, beach, wetlands, you'll be sure to find it.
Your duties will vary between sites, but generally, you'll be needed to keep the area tidy, toilets clean, encourage people to pay their park fees, and assist any campers that need help.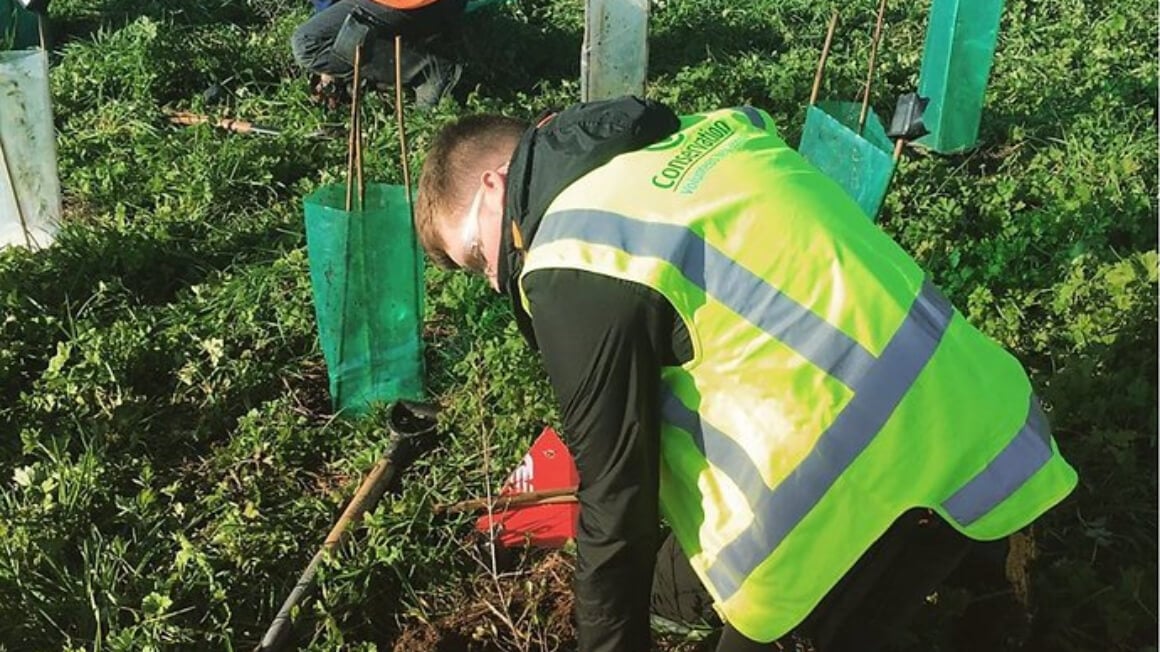 If you're a bit limited on time, but want to do some impactful volunteer work, then this placement might be the one for you! The program is five days and four nights, with an option to book multiple weeks at one project, OR check out their other sites and do a volunteering tour of New Zealand, if you will.
You'll be helping to reforest the national park planting young trees, growing native seeds, and more! Free time can be spent hanging out with other volunteers or going on some incredible forest walks.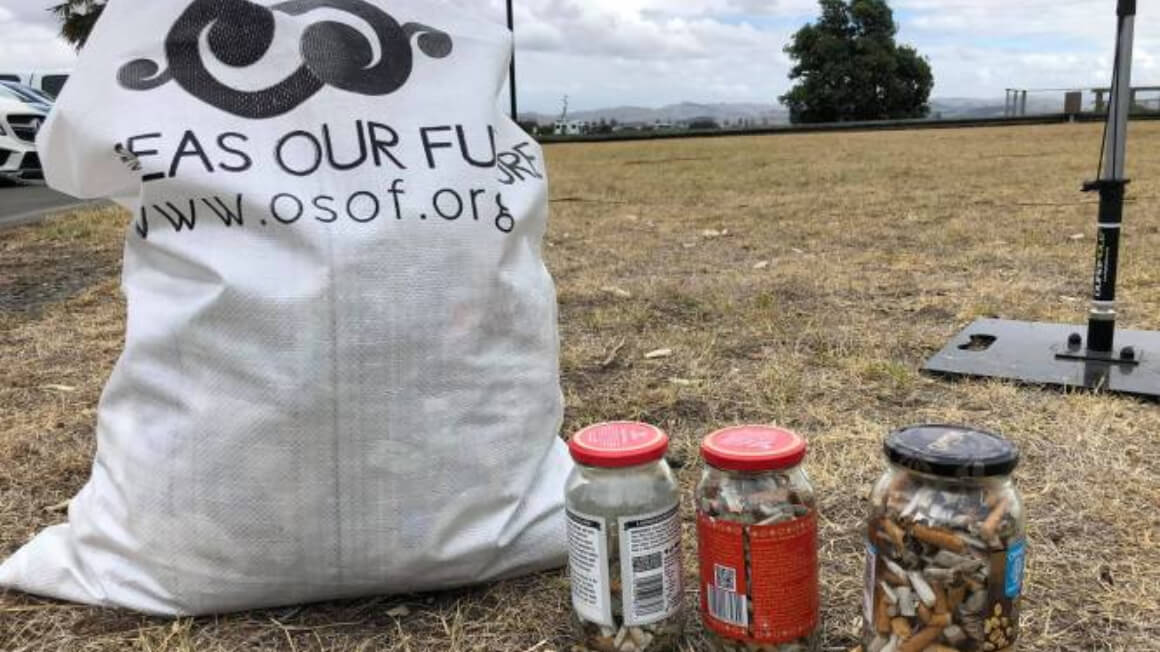 Our Seas Our Future is a 100% volunteer-run, nonprofit marine conservation group in New Zealand. They are constantly looking for general volunteers, as well as specialized volunteers with a background in conservation, social media, marketing, and communications.
Its mission is to protect the country's coastal and marine ecosystems through advocacy, education, and environmental stewardship. They work with the government, communities, and scientists to achieve their common goals. This is a GREAT one for the CV folks.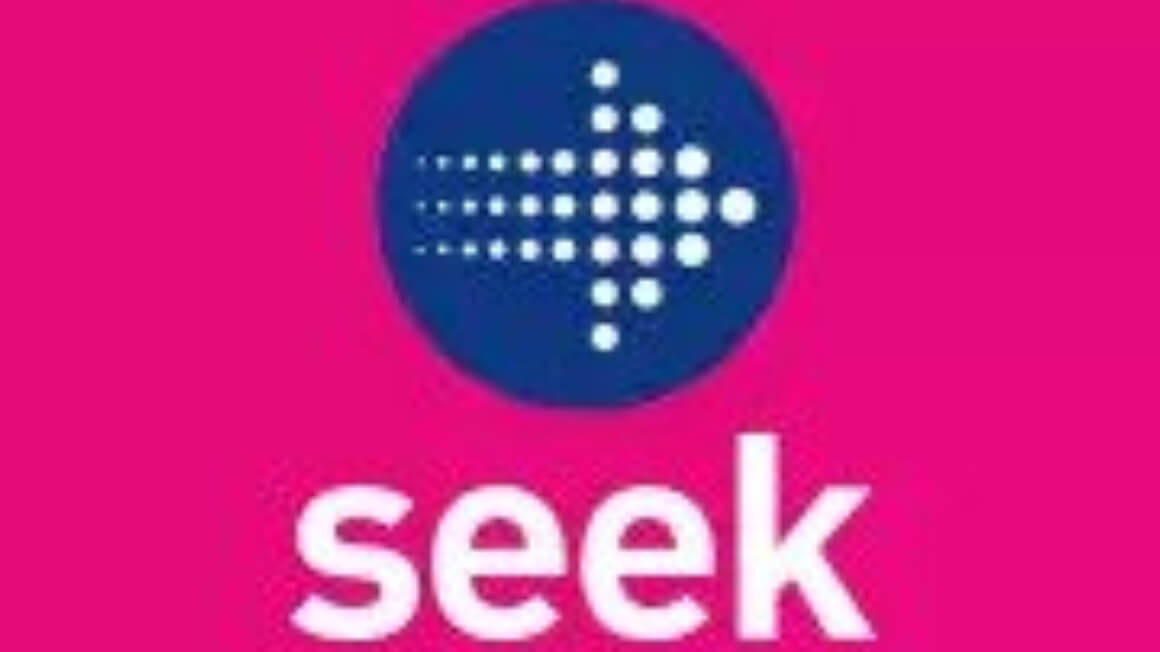 Here we have another one that isn't exactly a specific project. SEEK Volunteer is kind of the Craigslist of volunteering in New Zealand. You can search the type of project and location, and available positions will pop up! I definitely recommend this one more if you're already going to be in New Zealand on a working holiday visa, and want to add in some volunteering hours on top of your regular job.
DON'T DIE OUT THERE! …Please 🙂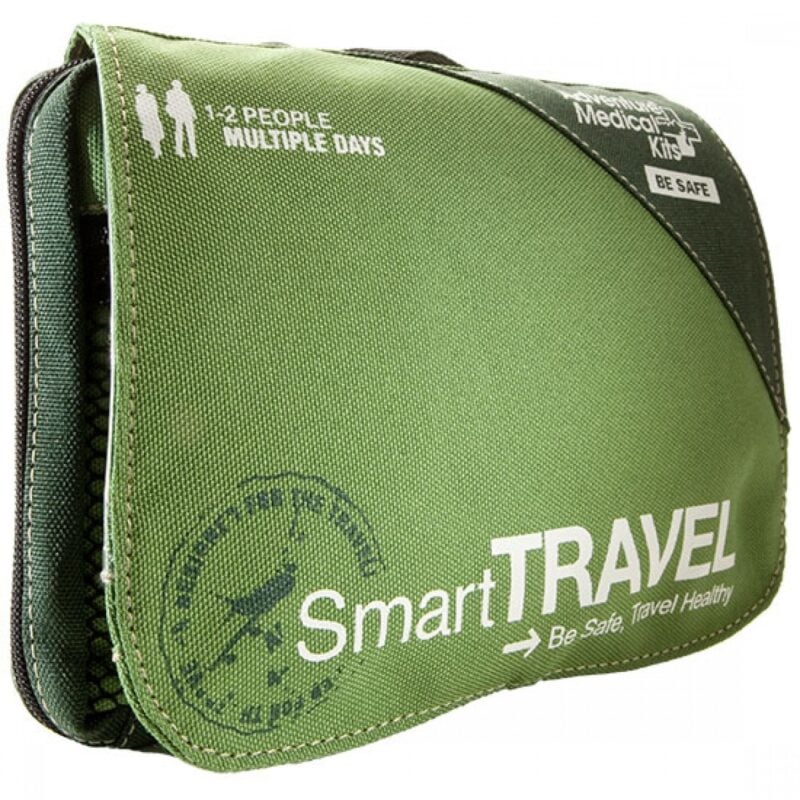 Things go wrong on the road ALL THE TIME. Be prepared for what life throws at you.
Buy an AMK Travel Medical Kit before you head out on your next adventure – don't be daft!
Buy on REI
What to Expect When Volunteering in New Zealand
By now you must be absolutely buzzing for an amazing few weeks, or months, volunteering in New Zealand! I know I am… What exactly can you expect though? Sadly, I am no Lady Galadriel, so I cannot show you what's to come in my Elven mirror, I can however give you a few pointers (the next best thing right?!).
Accommodation
New Zealand seems kind of unique compared to other popular volunteering destinations regarding what type of accommodation you can expect. In this RARE exception, private rooms are actually just as (if not more) common than dorm-style rooms! DON'T expect five-star luxury, but DO expect to be clean, safe, and comfortable wherever you end up staying.
In the case of campsite hosts, you will probably find yourself staying in a tent, which although not glamorous at all, is totally worth it for the incredible surroundings. For hut wardens, you can expect your own private hut on site!
You may find yourself needing to find your own place to stay during your time as a volunteer, or you've got a few days off and are exploring the country a little and need to arrange your own pad. We really stand by hostels and guest houses for budget travelers, and for those willing to splurge AirBnbs are a fantastic option!
Day Offs
Most placements will want you for 20-25 hours a week, especially those on sites like Worldpackers and Workaway. That leaves you with a whole lot of time (and days off) to explore the surrounding areas and country! If you're living in a more homestay situation, it's not unusual for your host to offer to take you around on your days off to see some local sites, or check out some killer restaurants.
Of course, you will always be welcome to do your own thing – no one is holding you hostage! Some of my top things to do in New Zealand are visiting Milford Sound, learning about the Maori culture by taking a village tour, and doing some overnight treks using the extensive mountain hut network (you may even meet some fellow volunteers!). Whatever you choose, you'll have a blast, I'm sure.
Getting Around
If you're going to be in New Zealand for a while, AND have sufficient driving experience, one of the best ways to get around is by car. You can either buy your own car at the beginning of the trip and sell it later on, but this can be a big hassle, so many people opt for renting. There are lots of companies who do car rentals so finding one shouldn't be difficult!
The next best way to get around is by using the country's extensive national coach network. These are cheap and go to most towns and cities with the option of bus passes to save you a little extra.
Do's and Don'ts
We're almost getting to the end, but before we say our goodbyes… let me impart some last words of wisdom onto you in the form of some handy dos and don'ts when it comes to volunteering in New Zealand:
Do choose wisely and carefully what position you are going to end up in. There's nothing worse than flying all the way out there, spending your hard-earned cash, only to realize it's not a good match and you won't enjoy yourself!
Do be honest and upfront about how much time realistically you're willing to/can commit. To yourself AND the organization.
Do work to the best of your ability and be a team player. Listen to your supervisors and try to help out any fellow volunteers when you can. They'll thank you for it later!
Do try to learn about both of New Zealand's cultures, the Maori AND the Kiwi. They are both integral parts of the country and deserve to be respected.
Don't be afraid to say if anything is bothering you, the people in charge want to help you have the best time possible.
Don't forget to take it all in and enjoy every moment of it!
Final Thoughts
I don't know about you, but I am itching to go volunteer in New Zealand. There are so many incredible placements that no matter what you want to do, you'll find something worthwhile!
If (like I was hoping) this article has convinced you to rush out of your front door because you're "going on an adventure!", then I truly am a wizard, and there's nothing left for me to do except wish you luck, and tell you to watch out for dragons! (wink)
But don't forget to sort your travel insurance before you leave!
Month to month payments, no lock-in contracts, and no itineraries required: that's the exact kind of insurance digital nomads and long-term traveller types need. Cover yo' pretty little self while you live the DREAM!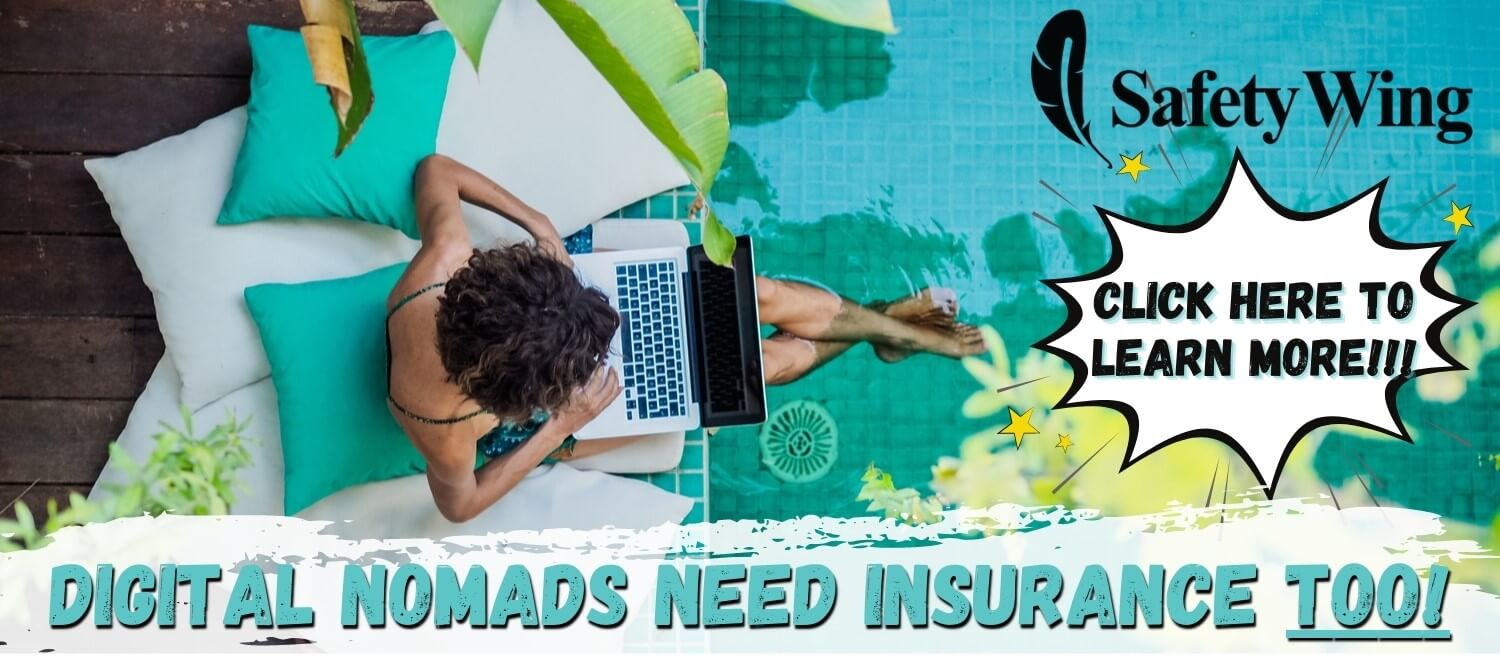 SafetyWing is cheap, easy, and admin-free: just sign up lickety-split so you can get back to work! Click the button below to learn more about SafetyWing's setup or read our insider review for the full tasty scoop.
---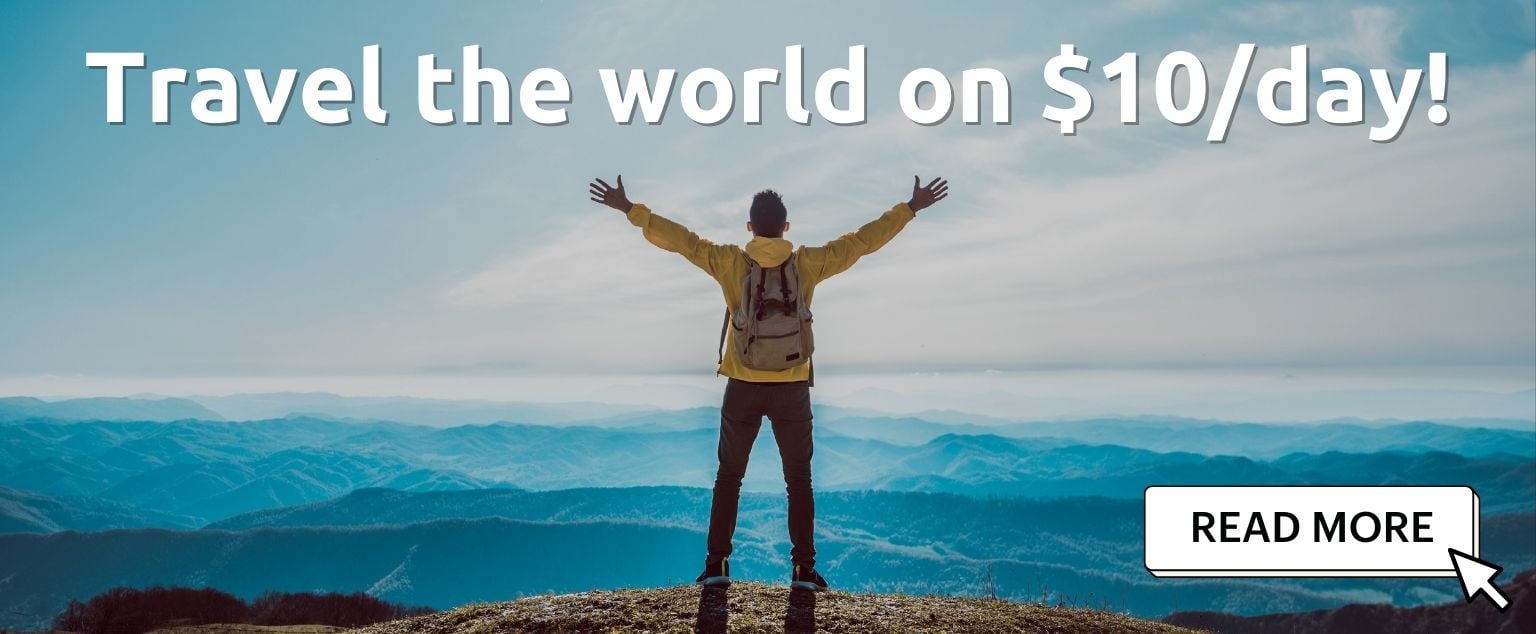 And for transparency's sake, please know that some of the links in our content are affiliate links. That means that if you book your accommodation, buy your gear, or sort your insurance through our link, we earn a small commission (at no extra cost to you). That said, we only link to the gear we trust and never recommend services we don't believe are up to scratch. Again, thank you!