There are three factors to consider when traveling solo: safety, community, and convenience. Well, New Zealand offers all of the above. Not only is it one of the safest countries in the world, with friendly locals, but it's also an absolute gem when it comes to natural beauty.
With beaches, volcanoes, and rolling countryside home to more sheep than humans, this island nation has it all. Not to mention, a fascinating culture and history unlike any other country.
Traveling alone is one of the most empowering things you can do for yourself. You know what they say, traveling is the only thing you can spend money on, to get richer…
That said, it can be overwhelming traveling solo in New Zealand, especially if it's your first time in the country and you have no social links.
But don't stress; this is where we come in. We've curated the ultimate guide to solo travel on the North and South Island, from creating the perfect itinerary to helping you connect with other travelers and locals along the way.
So, let's take a look at some of the best New Zealand solo travel tips and tricks. Dust off your backpack, and let's dive in: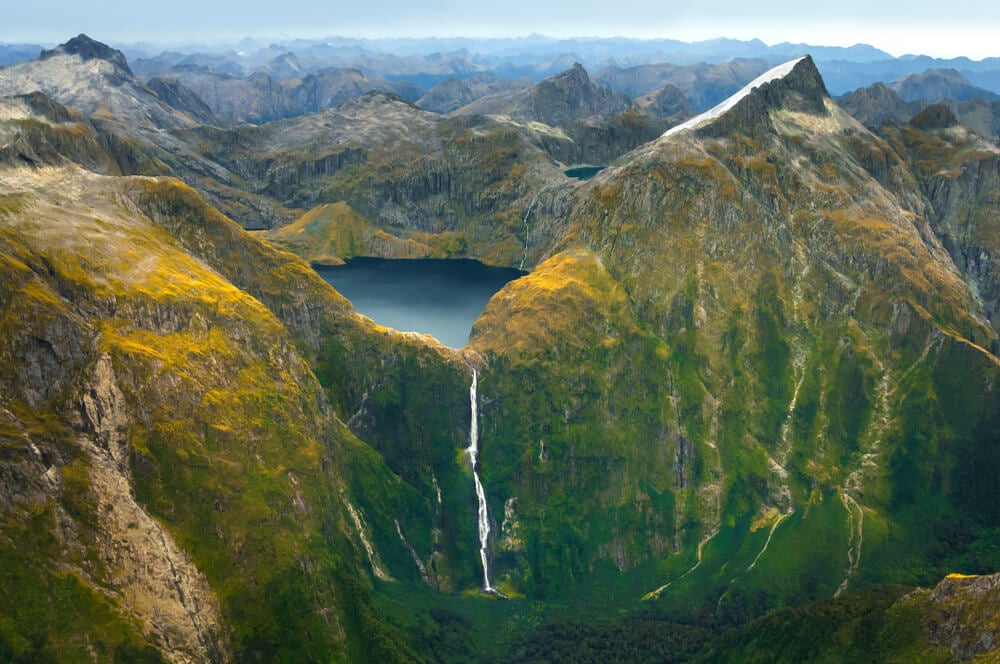 5 Things to Do in New Zealand When Traveling Solo
Spending time outdoors surrounded by nature is no doubt a favorite way to explore New Zealand. That said, there are plenty of things to do in this diverse country. From intense hikes to cultural immersions and dining out.
Here are five things I highly recommend adding to your itinerary:

Unlock Our GREATEST Travel Secrets!
Sign up for our newsletter and get the best travel tips delivered right to your inbox.
1. Taste Some Local Wines on Waiheke Island
If you're a fan of wine like me, you'll likely know that New Zealand produces some of the world's best small-batch wines. Most of the country's vineyards and wineries are located on Waiheke Island, just off the coast of Auckland.
One of the best New Zealand solo travel activities is to dine with a glass of local vino. So, book yourself into a wine tasting and vineyard tour for a taste of the island's famous Cab Sav, Merlot, Malbec, and Cab Franc grapes. You'll thank me later.
2. Summit a Volcanic Peak on Rangitoto Island
If there is one thing every adventurer has to tick off their list while in New Zealand, it's hiking a volcano. If you're going to Auckland, Rangitoto Island (just off the coastline) is one of the most popular walks in the region, for good reason.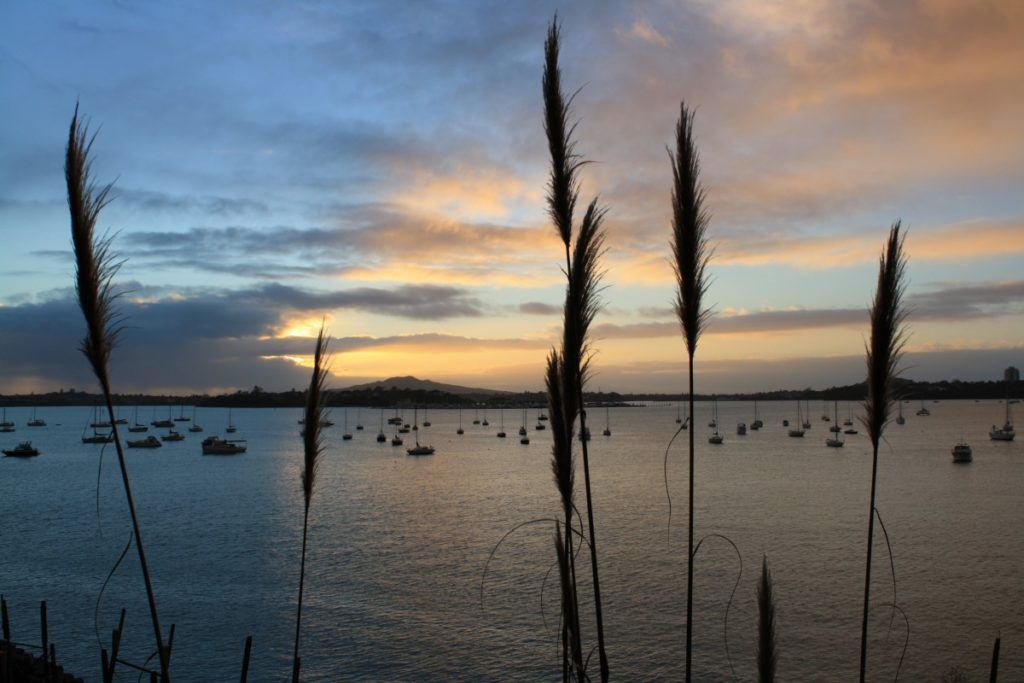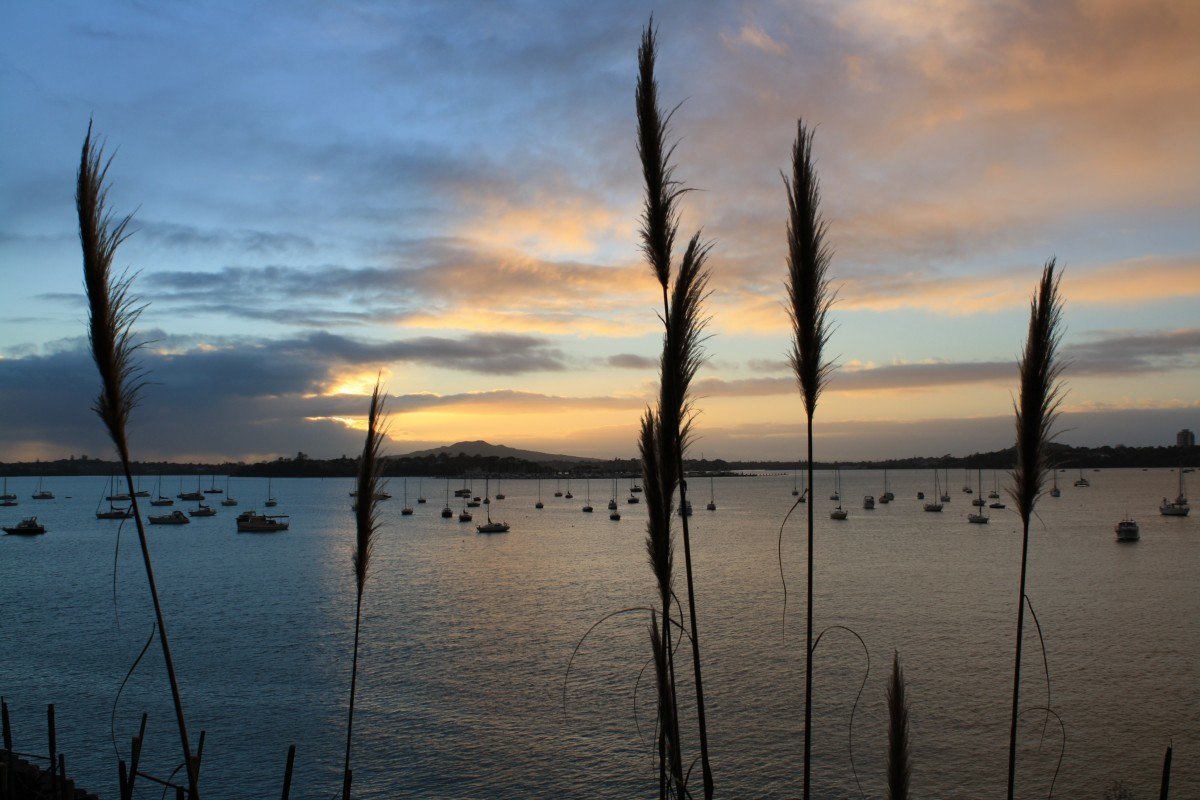 It's not too strenuous, is easy to get to from the city, and offers breathtaking views of lava tunnels, caves, and the surrounding volcanic islands.
With its last eruption recorded over 550 years ago, the volcano is super safe to hike. That said, with past experiences, always make sure to do your own research and know the risks of a volcanic hike.
3. Witness the Magic of the Southern Lights in The Catlins
You've heard of the Northern Lights, but did you know that the Southern Hemisphere had its own equivalent? One of the most spectacular natural wonders to experience as a solo traveler in New Zealand has to be the Southern Lights or Aurora Australis.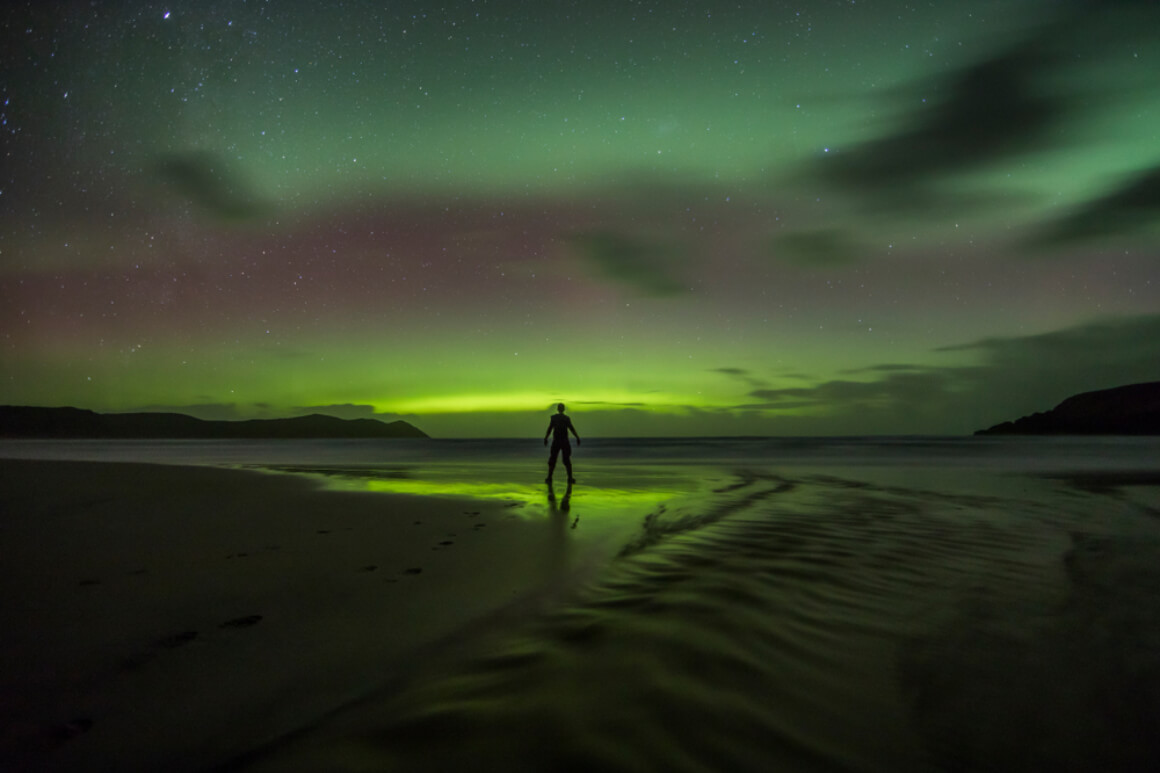 The green and pink hue of dancing light occurs over the horizon at New Zealand's southern tip. Most striking between March and September (the coldest months), The Catlins is one of the best viewing spots for the phenomena.
4. Immerse Yourself in Maori Culture
A Marae is a traditional Maori meeting ground composed of a fenced-in complex of carved buildings belonging to a particular tribe or family. Today, the Marae is the center of the Maori community and daily life, where celebrations and gatherings take place.
There are plenty of Maraes that welcome tourists and visitors to experience the culture's authentic way of life, mostly on the North Island. You'll need to be formally invited and welcomed onto a Marae before visiting. Of course, respect is expected.
A tour of a Maori Village is a great way to learn more about New Zealand's culture, whilst supporting local businesses.
5. Dig Yourself a Homemade Spa at Hot Water Beach
One of the most interesting places on New Zealand's North Island, Hot Water Beach, is as much a scenic wonderland as it is a unique experience. Fed by natural hot springs, the water under the sand bubbles up at low tide, allowing beachgoers to dig personal jacuzzis in the sand.
With the cool water lapping against the warm sand, this otherworldly environment really is enough to boggle the mind!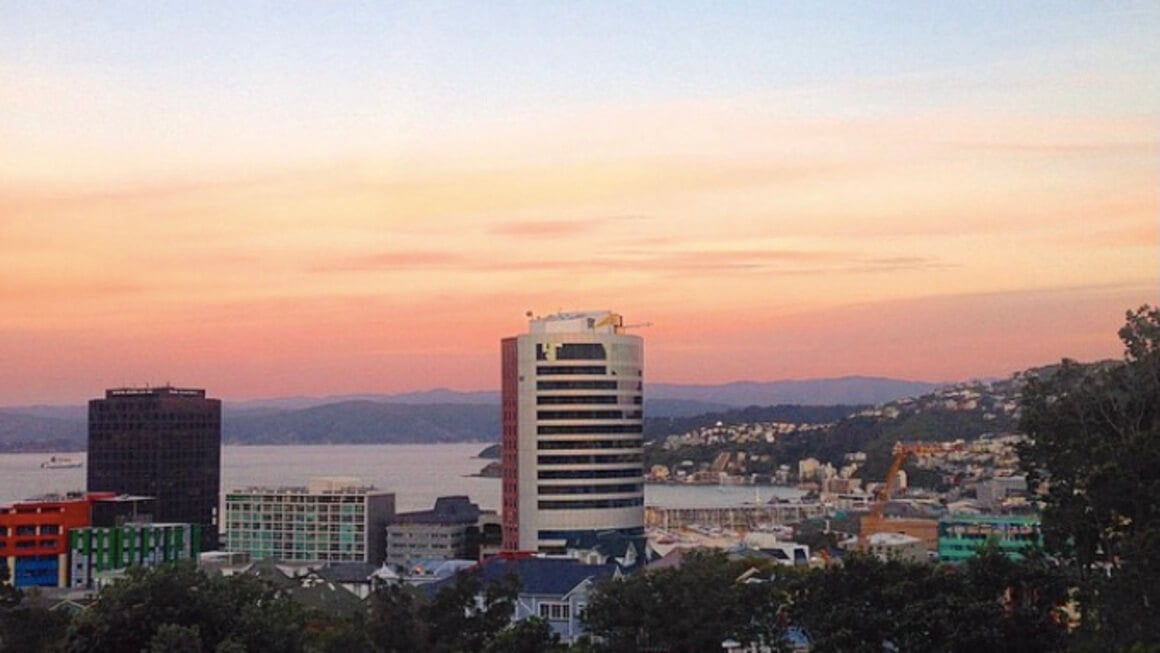 Is This the Best Backpack EVER???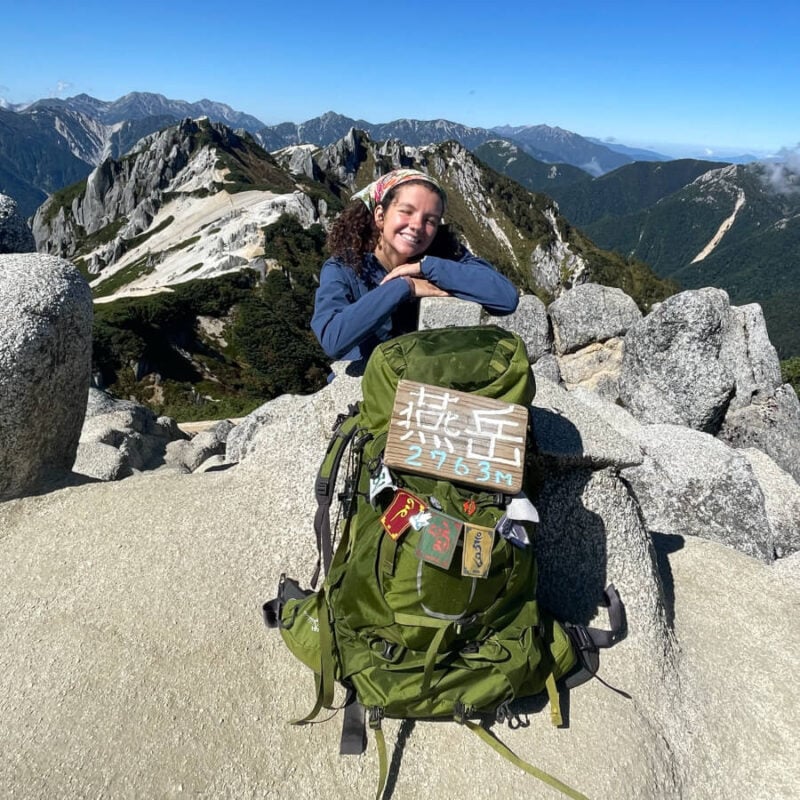 5 Best Solo Destinations in New Zealand
Whether you stick to New Zealand's major cities or are interested in hiking some of the country's most highly acclaimed mountain peaks (pun intended), there is always an adventure to be had in this Pacific island country.
Destined for hikers, shopaholics, and culture fans, here are five of the best New Zealand solo travel locations not to be missed:
Queenstown
A nightlife hotspot and foodie sanctuary, a visit to Queenstown is the South Island's most recommended city for solo travelers. Nestled on the shores of Lake Wakatipu and surrounded by New Zealand's Southern Alps, this town is thriving with nature, wildlife, and beautiful views. 
So much so, that it is even known as the Adventure Capital of New Zealand, with places to bungee jump, ski and snowboard, hike, and go boating, depending on the season.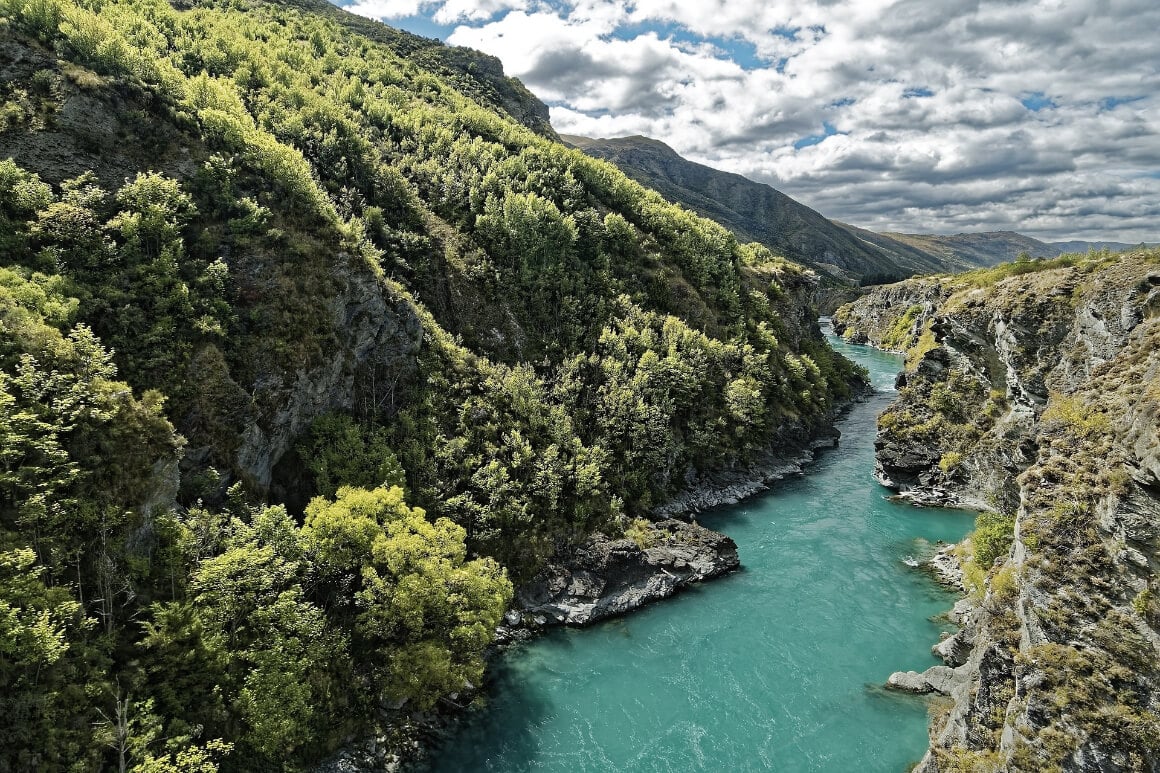 Especially friendly for solo adventurers, Queenstown has a warm and welcoming atmosphere. Approachable locals make it easy to strike up conversations and make new friends.
Do yourself a favor and spend a day in the Fiordland National Park's hiking trails and exploring Queenstown Hill. You'll also want to experience the foodie scene here, tasting local wines and dining out solo, without feeling like a total weirdo.
The Flaming Kiwi Backpackers is a cozy hostel that will make you feel right at home in the city. It's just a five-minute stroll from the town center and provides free bikes, frisbee golf discs, a BBQ area, and plenty of games and puzzles to keep you busy when the weather isn't cooperating. Get it while it's hot!
Auckland
You just gotta visit Auckland. It's like New Zealand's answer to South Africa's Cape Town. It's beautiful, flooded with young locals and travelers, and has a buzzing city center with endless hidden gems to discover. If I had to describe this city in two words, it would be dynamic and colorful.
Firstly, it's a cultural melting pot of New Zealanders, with residents and tourists from all over the world creating a super friendly vibe across town. Just what the New Zealand solo travel doctor ordered!
Of course, the city is also famous for its landscapes and scenic beauty, offering endless beaches, parks, and even the iconic Rangitoto Island to explore. There aren't too many cities in the world where you could hit the best city museums, lounge on the beach, and hike a volcanic mountain in one day.
I give Auckland a big thumbs up for its accessibility, too. The public transport system is easy to use, extensive, and affordable.
From a massive 20-bed dorm to private ensuites, Haka Lodge Auckland offers something for every budget. It's clean, recently refurbished, and has a spacious kitchen where you can prepare delicious meals with your new mates.
Wanaka
I won't even attempt to hide my bias here. When it comes to authentic traditional New Zealand, it doesn't get much better than Wanaka. The small lakeside resort town on the South Island offers the perfect balance between adventure and relaxation.
Naturally, it's as stunning as resort towns get, with plenty of hiking trails, mountain biking routes, and opportunities to kayak and swim in the lake. A true outdoor-lovers paradise year-round, Wanaka is also one of New Zealand's most prestigious ski resort towns.
As you might expect, Wanaka is home to a super friendly community of locals and ex-pats, many of whom live here for outdoor adventure themselves. Strike up a convo, and you might meet your next hiking buddy.
Sure, it's not the cheapest destination to travel solo in New Zealand, but that isn't to say there aren't plenty of affordable places to stay and eat here.
Your go-to adventure base in Wanaka, Wanaka Backpackers Bothy, is the ideal space for a budget-friendly, activity-packed vacation. Through summer and winter, the hostel offers a bike maintenance stand and snowboard servicing area for real outdoor adventurers.
Bay of Islands
Traveling solo in New Zealand is all about going to the edge of your comfort zone, exploring bucket-list destinations, and writing your own travel manifesto. With stunning natural beauty and a rich cultural and historical heritage, do yourself a favor and reserve a spot for the Bay of Islands at the top of your bucket list.
The Bay of Islands also comes with a good dose of slow-paced living – just like you might expect from any island.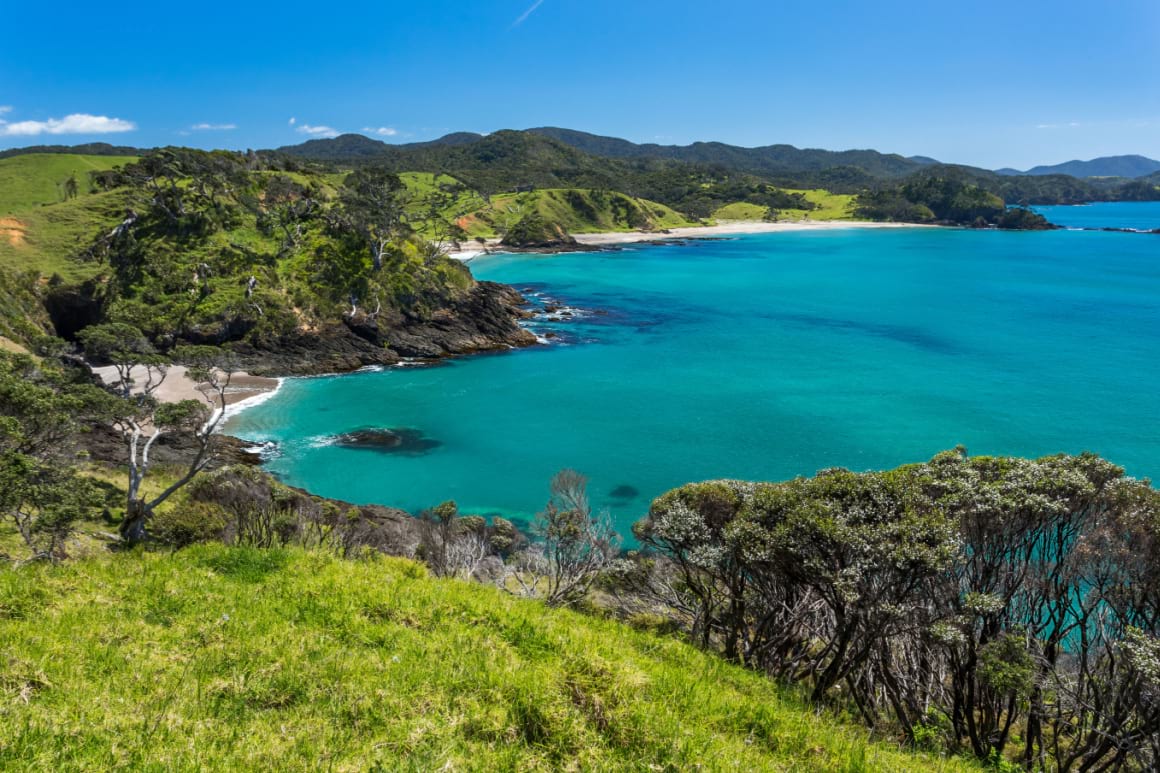 Located right at the northern tip of the North Island, the Bay of Islands is quite literally as it sounds – a bay of 144 sub-tropical islands. The views might make you think you've landed on a postcard or in a scene of Pirates of the Caribbean. With exquisite landscapes, crystal clear water, and secluded beaches, coves, and bays, there is no better place for a rejuvenating beach trip.
Naturally, water-based activities reign supreme here. Some of the best things to do in New Zealand can be done here; with sailing, kayaking, snorkeling, swimming, and boating on most itineraries.
But it's not all beach and boats here. The Bay of Islands is also a historically important site, marking the first European settlement in the country. Make sure to visit Waitangi to learn a bit more about New Zealand's Maori culture and the history of its indigenous tribes.
With the best views in Paihia, Haka Lodge Paihia offers luxury dorm rooms for solo travelers to ensuite privates for a bit more alone time. The property is furnished with modern interiors and a spacious central living area and kitchen with views, on views, on views.
Rotorua
Rotorua is a lot of things: It's naturally stunning, packed with exciting activities, budget-friendly accommodations, and delicious restaurants. It's also where you will find New Zealand's most famous hot springs and mud pools, fed by geothermal activity and natural geysers.
For an otherworldly experience, make your way to the Te Puia, Whakarewarewa, and Wai-O-Tapu Thermal Wonderland for a glimpse into this geothermal activity.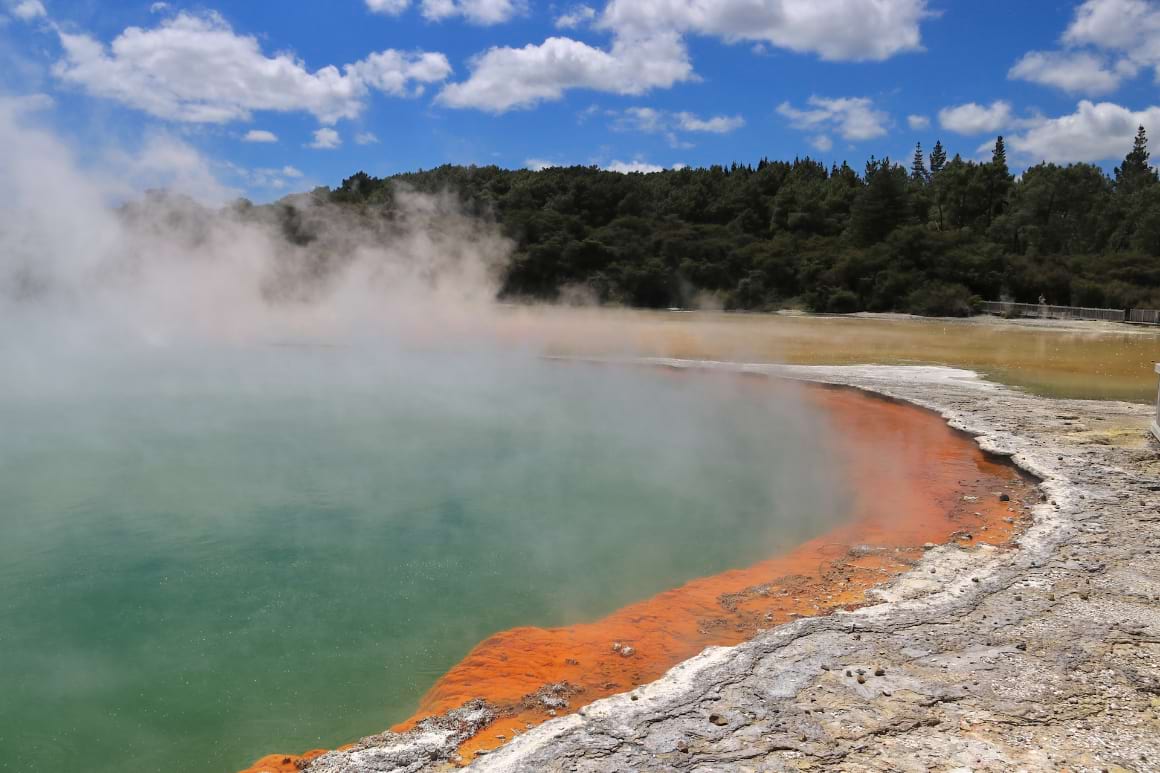 Maori Culture is abundant in this region, which is a hub for locals. It is one of the best places to experience and engage with local communities. so, make sure you attend at least a few cultural ceremonies or traditional performances.
Surprise, surprise, there are also plenty of outdoor activities to take part in here. Whether alone or with new friends, you can hike through the lush forests and past gorgeous lakes, white-water raft, mountain bike, or even zipline through the forests.
You're in luck because there are plenty of affordable accommodation options catering to budget travelers and solo adventurers.
Rock Solid Backpackers Rotorua NZ is as central as you can hope. It's within walking distance from the lakefront, Polynesian Spa, supermarkets, and the Arts Village. Depending on how much privacy you want, you can choose from private single rooms to female-only dorms.
The Best Travel Apps for Solo Travel in New Zealand
Having some great travel apps can make your overall travel experience a much smoother ride.
Hostelworld: Your go-to accommodation application for finding hostels
Booking.com and Airbnb: The best apps for finding hotels, bed and breakfasts, and self-catering vacation rentals
Couchsurfer: A way for locals to connect with tourists who are looking for cheap (even free) accommodation. Not recommended for solo female travelers in New Zealand.
GetYourGuide and Viator: The leading tour apps to find highly-rated tours and experiences in the area
Tinder, Bumble, Hinge: Dating apps that can be switched to a 'friend mode' to help you meet people in your vicinity
Camper Mate: Featuring the locations of public toilets, bins, campsites, supermarkets, free Wi-Fi, etc across the country
Breadcrumbs: A unique app designed to help you find hidden gems in the country, as recommended by travelers with similar interests
NZ DOC Campsite Finder: Another campsite app that shows the nearest Department of Conservation-run campsites in your area.
Great Rides App (NZ): A mountain biking app designed to share the best bike trails in the country
Met Service: The most reliable weather app in New Zealand. You can expect four seasons in a day here, so make sure to stay prepared
Viber and Whatsapp: The primary way to contact locals in New Zealand. iMessage is not used extensively here
Holafly – An e-SIM application that allows you to download a data-only SIM card without installing a physical card
Facebook groups: Facebook groups specific to each major area or city are also a great way to stay up-to-date with events and meetups. 'New Zealand Travel Tips (NZTT)' and 'Travelling New Zealand' are two popular options.
Stay connected when travelling through Europe!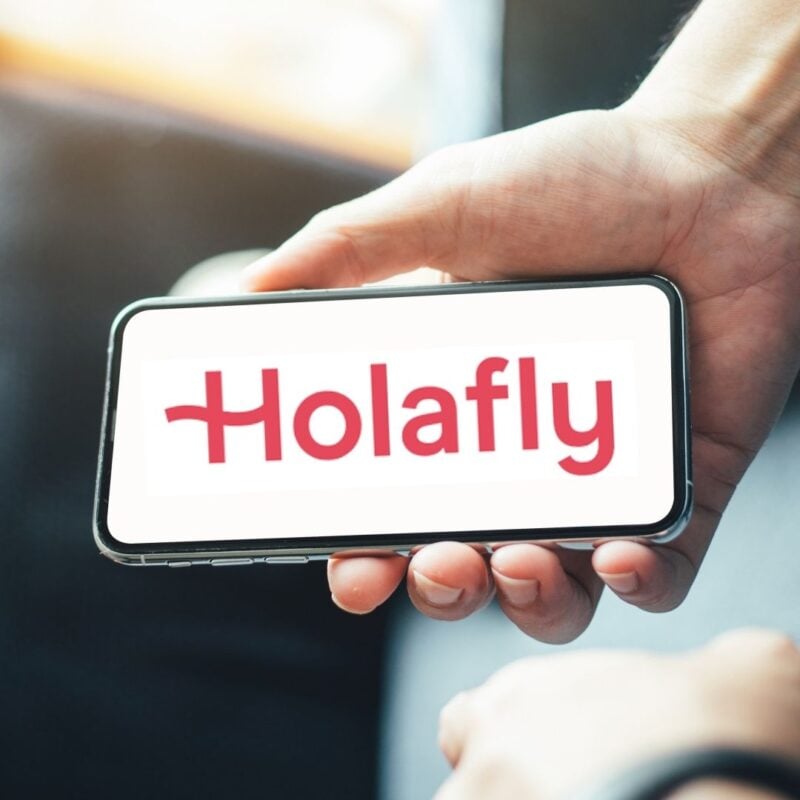 Stop stressing about your phone service when you travel abroad.
Holafly is a digital SIM card that works smoothly like an app — you simply pick your plan, download it, and voilà!
Roam around Europe, but leave the roaming charges for the n00bies.
Get Yours Today!
Safety Tips for Solo Travelers in New Zealand
While New Zealand is known for being one of the safest countries to travel to, precautions are always important. Wherever you go, learning how to travel safely is of paramount importance.
Keep a hand and eye on your belongings in crowded places. I recommend bringing a money belt to keep your cash and valuables close. Use a card or tap your phone instead of carrying cash. You know the drill.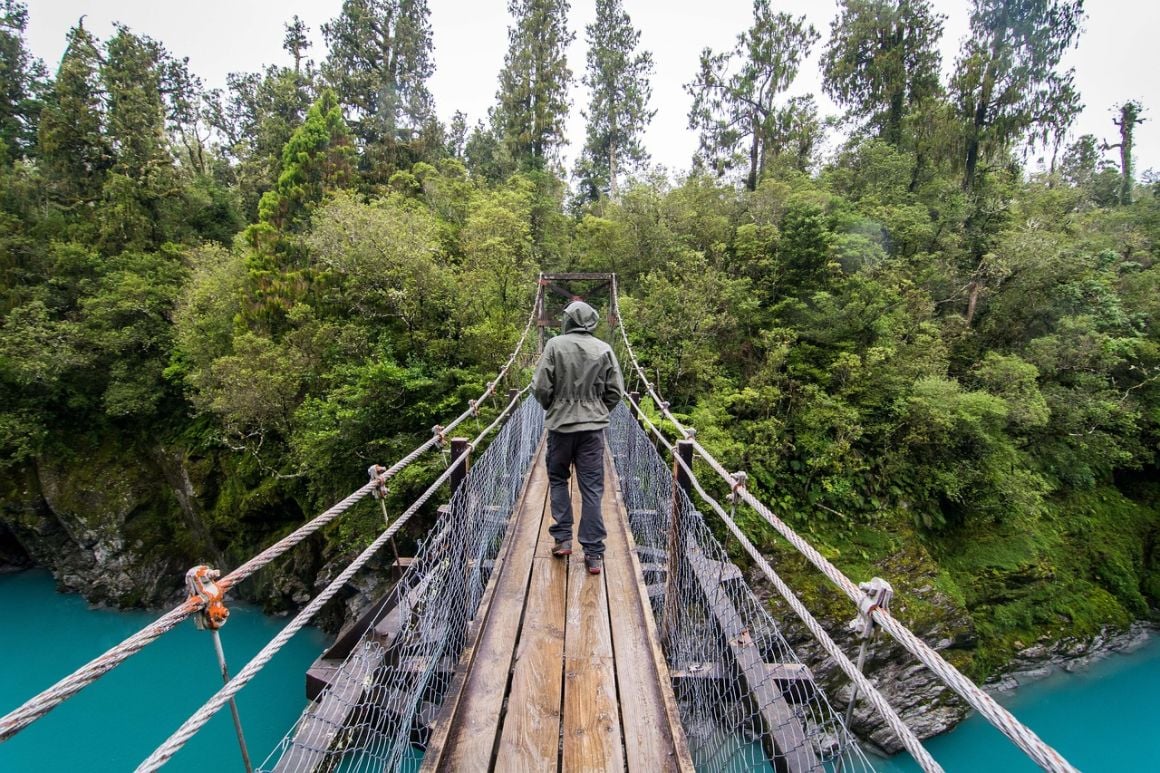 As always, solo female travelers in New Zealand should stick to safe and well-lit areas after dark. Share your location with a new friend in the country, especially when you go out at night.
Don't leave drinks unattended, and never accept a drink from a stranger. Use official cabs or Uber, and trust your instincts. In New Zealand, I would trust your gut… If something feels off, there is usually a good reason for it.
Despite New Zealand being a safe country, NEVER let your guard down. Whilst that may sound pessimistic, it's important to know that there are bad people and good people everywhere. Look after yourself and as I said, trust your gut. You'll be fine.
Tips for Solo Traveling in New Zealand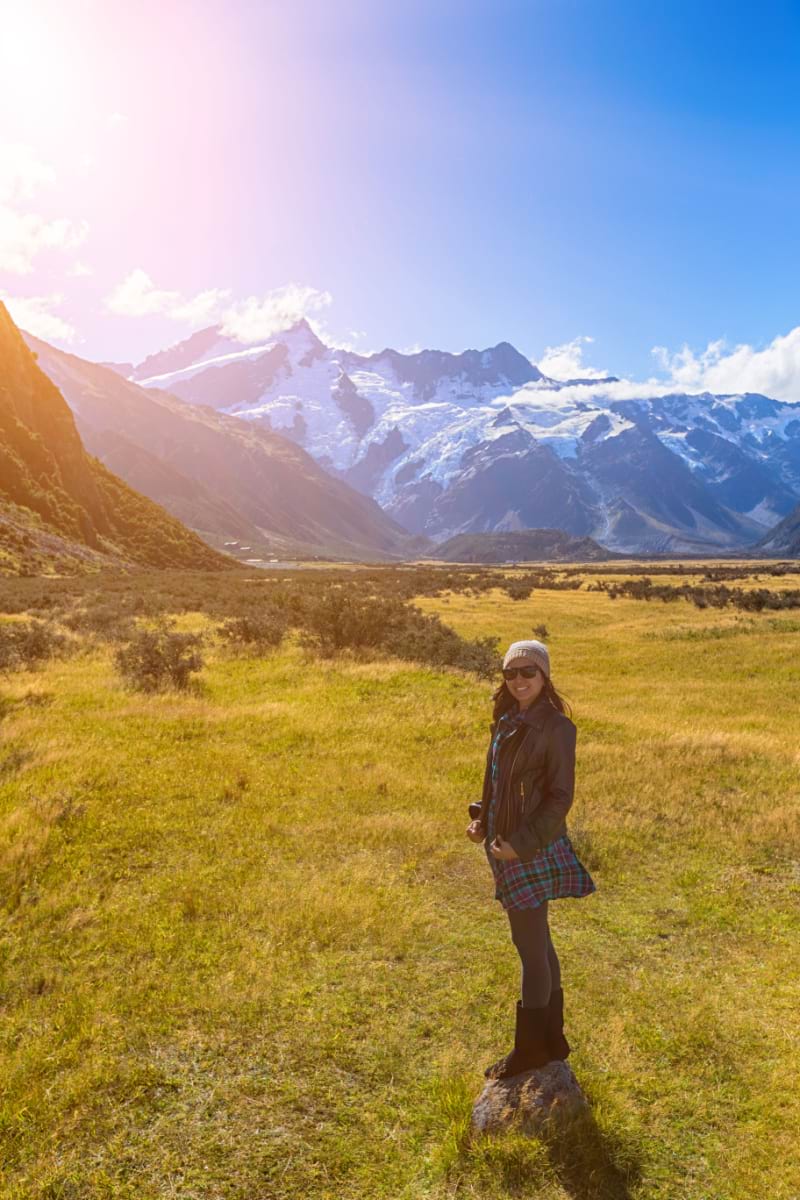 Spend 50% of your nights in a NZ hostel. This is the easiest way to meet like-minded travelers, whether by sharing a room, at social events, or in common areas.
When visiting the North Island, LyLo Auckland is the city's premier hostel. With low prices, quality comfort, and a location bang smack in the middle of everything. For a more low-key experience, the YHA Wanaka offers sociable self-catering accommodation surrounded by the mountains.
Even if group tours aren't your vibe, put your name down for a few booked adventures and tours. This is both a great way to meet other travelers and, of course, offers a unique perspective of a new place.
Plan your own trip, and don't live by a template itinerary. While an excellent source of inspiration, itineraries off the internet (like this one) or recommendations from friends will only take you so far. Choose to join tours and visit places that make the inner adventurer in you sparkle; traveling solo in New Zealand is one of those few times you can be totally selfish!
Download an Airsim (Holafly) on arrival. Having access to data is essential when on the go. Not only to keep in touch with friends and family back home but to keep track of where you are. It helps to book and change reservations, and, of course, for safety reasons.
Share your itinerary and travel plans with someone back home. Make sure your trusted family members and friends have access to your Google location (or equivalent).
GET INSURED! Get a great insurance plan that covers both health and emergency repatriation. Just in case you run into any issues with lost luggage or misplaced items.
ALWAYS sort out your backpacker insurance before your trip. There's plenty to choose from in that department, but a good place to start is Safety Wing.
They offer month-to-month payments, no lock-in contracts, and require absolutely no itineraries: that's the exact kind of insurance long-term travellers and digital nomads need.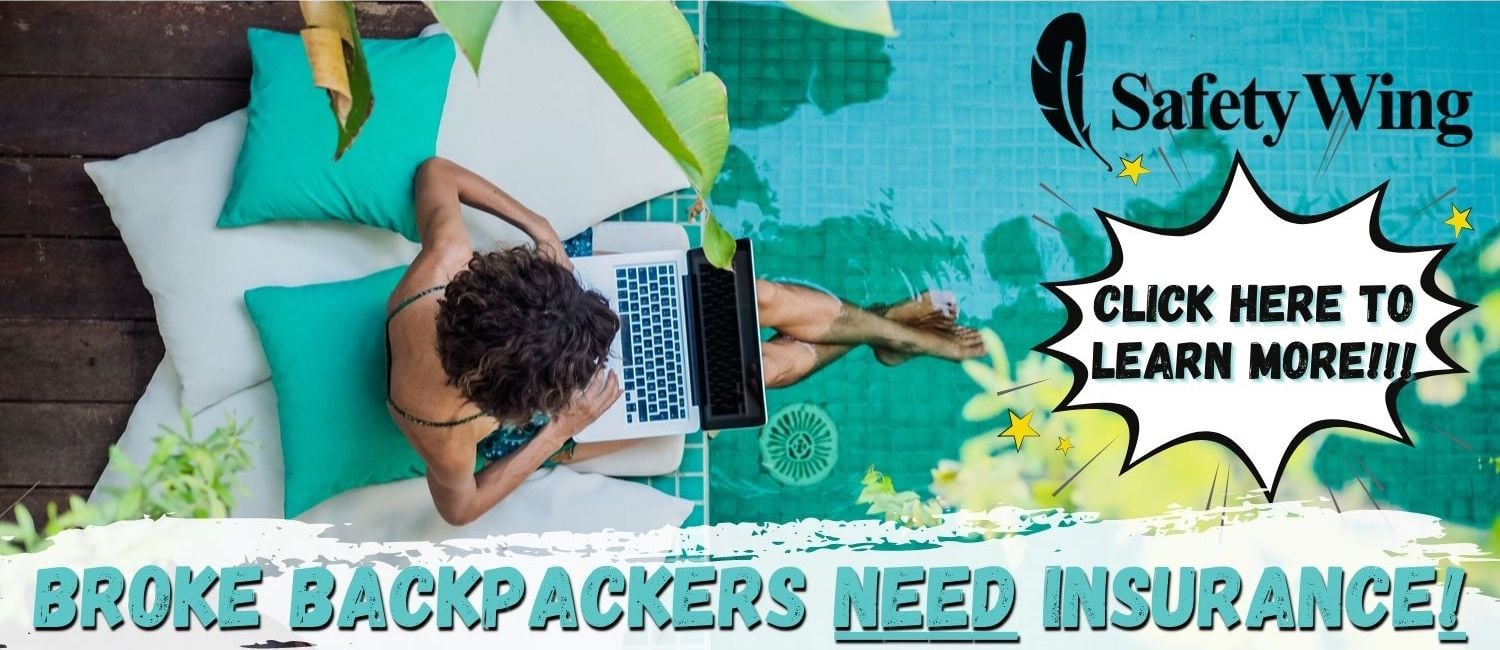 SafetyWing is cheap, easy, and admin-free: just sign up lickety-split so you can get back to it!
Click the button below to learn more about SafetyWing's setup or read our insider review for the full tasty scoop.
How to Meet People when Solo Traveling in New Zealand
Stay in a hostel: This is the easiest way to meet others as a solo traveler in New Zealand. Oh, and also the most affordable. Take advantage of communal spaces like bars, open kitchens, and living areas. Join a few hostel-organized tours like treks or pub crawls.
Join group activities and museum tours: Hostel-organized activities aside, joining city tours and museum tours is another great way to meet people with similar interests. While, of course, adding some new knowledge to your repertoire.
Attend cultural events: Locals really appreciate it when tourists take the time to learn about their culture. There are plenty of Maori events held throughout the year where you can make new friends while learning something, too.
Explore shared spaces: If you're traveling as a digital nomad, coffee shops and communal workspaces are the perfect setting to meet others.
Engage on social media: Step outside of your comfort zone and open yourself up to new friends using social platforms and dating applications. Use Facebook to scour local events in the area and Hinge or Tinder to meet other travelers and locals (romantic or not). Most major cities also have Instagram pages where different free events and cultural activities are advertised.
Get a gym membership: If you're spending more than a week or a month in one location, sign up for a gym, yoga, or pilates membership.
Volunteer: Not only is volunteering in NZ a great way to give back to a local community, but it's also one of the best ways to meet other travelers and locals with similar values.
Final Thoughts on Your Solo Trip to New Zealand
Snow-capped volcanoes, dynamic cities, and more sheep than you can count, New Zealand is topping the list of our recent travel bucket lists – and for a good reason. As a solo traveler, you'd struggle to find another location that is equal parts safe, easy to explore, and packed with outdoor beauty.
But that's not all; the land of the hobbits is also packed with cultural flavor, home to arguably some of the friendliest people on the planet. And I don't say this lightly. Truly, you will be blown away by the hospitality and welcome you will receive traveling in New Zealand alone.
Sure, exploring New Zealand as a solo traveler is suitable for foodies, city slickers, and wine connoisseurs, but it's most exciting for outdoor adventurers. There aren't too many countries where you would feel safe enough to hike a volcanic peak, soak in hot springs, and dine out alone.
Hopefully, this article has equipped you with the basics to prepare for and plan a trip to New Zealand. If you're looking for a sign to pack your bag and head south for a solo adventure – This is IT!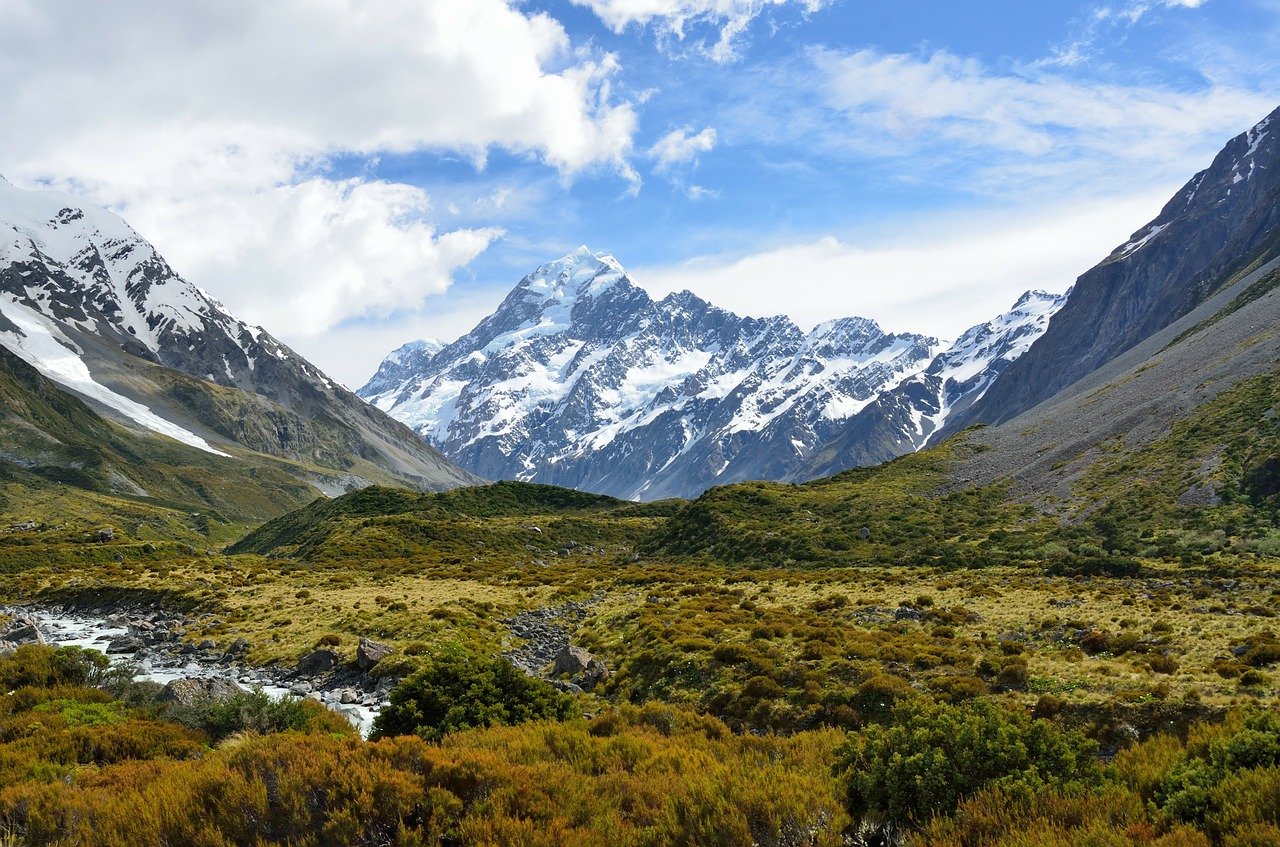 ---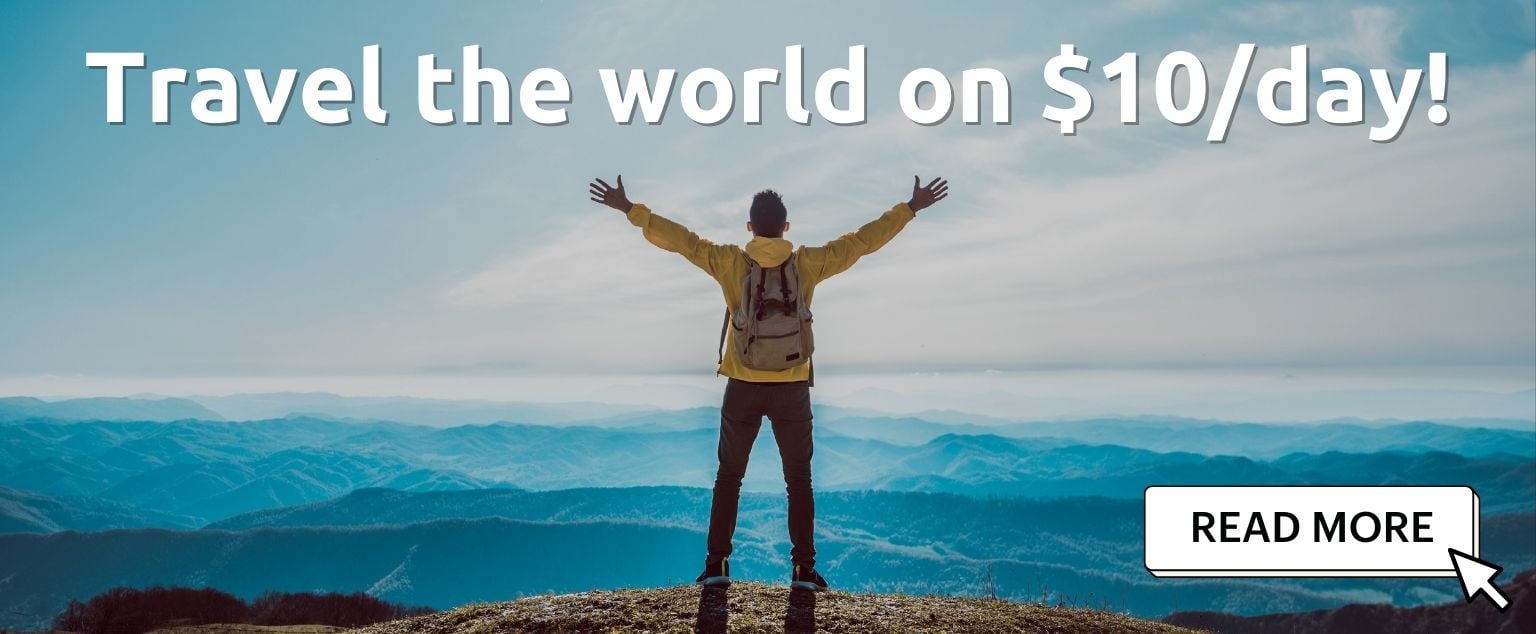 And for transparency's sake, please know that some of the links in our content are affiliate links. That means that if you book your accommodation, buy your gear, or sort your insurance through our link, we earn a small commission (at no extra cost to you). That said, we only link to the gear we trust and never recommend services we don't believe are up to scratch. Again, thank you!