The resort town of Wanaka is located on New Zealand's south island and is set on the stunning shores of the lake of the same name. Lake Wanaka. Like so much of New Zealand, outdoor activity is the order of the day here.
The gateway to Aspiring National Park, complete with glaciers, alpine lakes and forests, you can ski, hike and even kayak on the lake here. There's so much to do. And then top it all off with some beers next to the fire at your hostel.
But where are the hostels in town? Aren't they quite expensive, with Wanaka being the resort town that it is?
Well, no. We've actually done the hard work for you and made a handy list of the best hostels in Wanaka so you can easily find the hostel to suit you.
So what are you waiting for? Check out the best Wanaka backpackers hostels below!
Quick answer: The Best Hostels in Wanaka
Best Hostels in Wanaka
If you're choosing to stop over in Wanaka during your backpacking New Zealand trip, you're in for a real treat. Enjoy the beautiful lake, high-quality accommodations, the great hospitality – all of this while keeping the costs low.
There are many things to do in the city, so choose wisely when it comes to where to stay in Wanaka. You don't want to end up miles away from the attractions you want to explore, simply because you haven't done your research!
Best Overall Hostel in Wanaka – Wanaka Bakpaka
Strong alliteration game going on here with the name. But that's not why this is the best overall hostel in Wanaka. Nope. This place has INCREDIBLE views across the lake. Like, truly they are stunning.
The view from the living area is amazing, which makes something mundane like eating a bowl of cereal like something from some wanderlust Insta post. Seriously, it's cool. Other than that, this top hostel in Wanaka features a homely atmosphere and is a great place to just… hang out.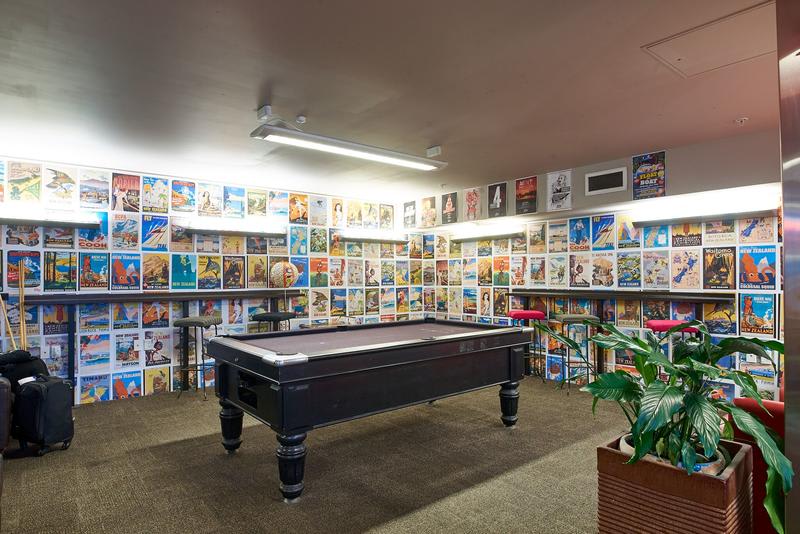 So this Wanaka backpackers hostel is great for a few sunset drinks on the balcony overlooking the mountains. It's also a great place for meeting some likeminded travellers and heading out to the local bars. Or you can just stay in at the hostel's own bar. Dinner's served here, too.
If you're looking for the best party hostel in Wanaka, this is probably it. Not exactly the most metal crunk central place you've ever visited (i.e. you'll get to sleep here), but there are karaoke nights, quiz nights and everyone's favourite: drinks deals. Now how can that not be good?
Best Hostel for Solo Travellers in Wanaka – Flying Kiwi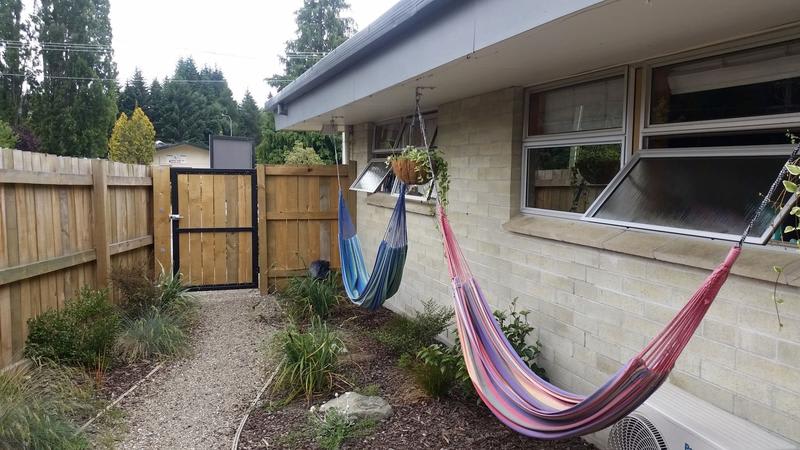 $
Bicycle Hire
Book Exchange
Free Tea & Coffee
Right, so, this top hostel in Wanaka is a cosy place to relax near the lake. The owner is super helpful and has really cultivated a nice place to socialise with fellow travellers – but it never gets too raucous here, so don't expect a mad party time.
The best hostel for solo travellers in Wanaka, it's affordable and laid-back and there's a BBQ in the garden which is always a good shout if you wanna meet other people. Free tea and coffee is also very handy. Plus it's ultra affordable.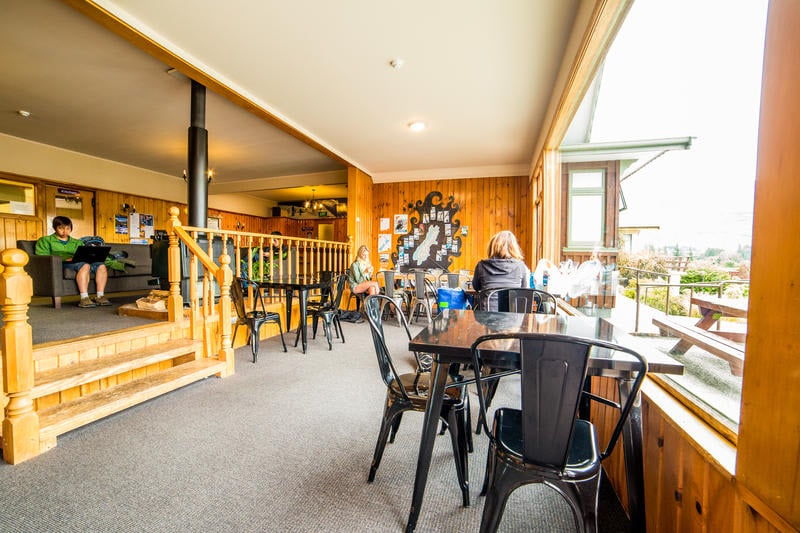 $
Communal Kitchen
Free Parking
Free Pool Table
It's a branch of YHA, so you will have to be a member to stay here as cheaply as YHA members. But still – this is the best cheap hostel in Wanaka. It's big, basic, but certainly not dirty. Big ol' stainless steel kitchen for guests to use helps keeps costs down further.
And if you fancy making friends at this budget hostel in Wanaka you'll find it pretty easy to do thanks to the warm and welcoming atmosphere, plus the big lounge with lake views is always a good icebreaker. Just talk about the view or something.
Best Hostel for Couples in Wanaka – Lake Hawea Hostel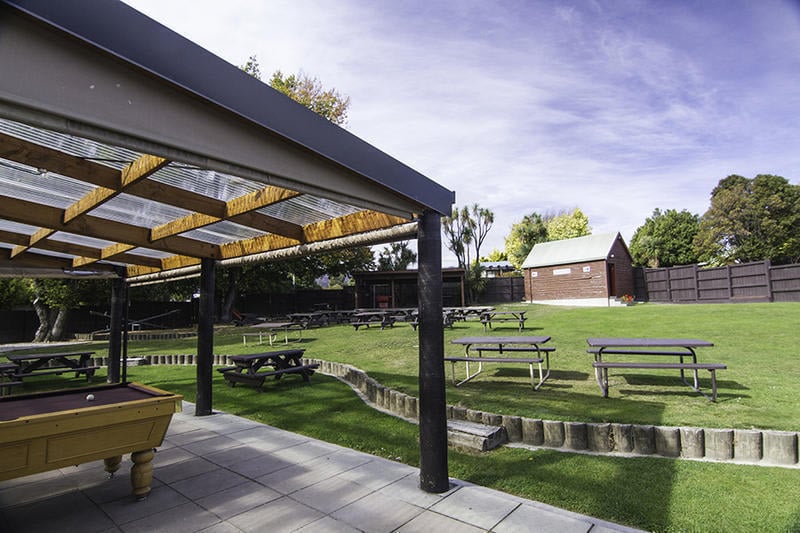 $
Bar & Restaurant
Outdoor Terrace
Laundry Service
This place is so cute. It's a seriously lovely place to take a break and do some romantic stargazing with your partner. It's not exactly lavish, but it does make for a quiet stay. And all importantly it's CLEAN. (And cheap).
The hostel lounge also has an open fire, which is something that just screams the best hostel for couples in Wanaka. For us anyway. Oh, and the cheap wine, beer and food is great for having an impromptu dinner date overlooking the lake. Free shuttle service is handy.
$
BBQ
Open Fire
Communal Kitchen
You might be able to tell that this recommended hostel in Wanaka has mountain views. You'd be right if you guessed that. It's also on the shores of the lake, which is pretty idyllic.
The warm open fire is great for when it gets chilly here, with a few tables and stuff dotted around it so you can sit with your laptop and get some work done. It's like a slice of paradise, so of course – with that work space included – this is the best hostel for digital nomads in Wanaka.
Best Hostel with a Private Room in Wanaka – Matterhorn South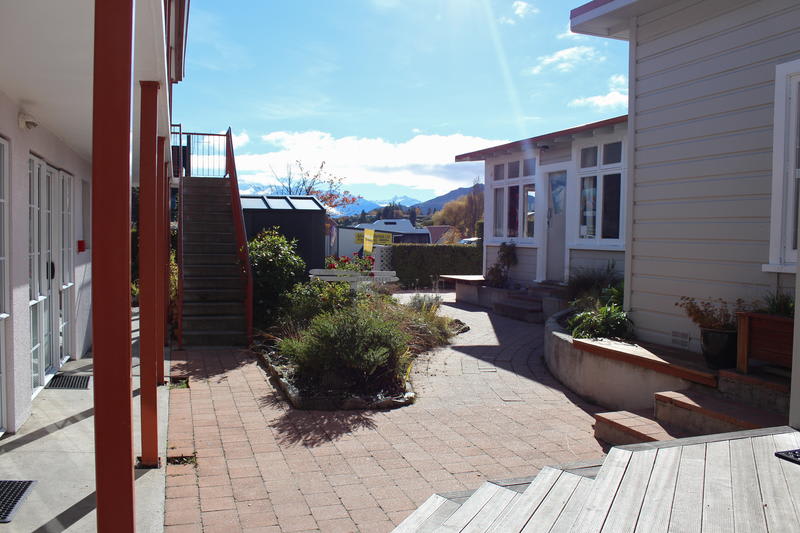 $$
Luggage Storae
BBQ
Free Parking
Located in a pretty awesome place, this top hostel in Wanaka is surrounded by the stunning scenery of the area. All the rooms are clean and cosy and there are sundecks here to soak up some rays. When it's not cold obviously.
Our top choice for the best hostel with a private room in Wanaka, private rooms here are simply decorated but come with en-suite bathrooms. You'll be very happy returning there after a long active day in the wilderness.
Things DO go missing sometimes…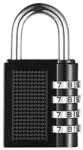 Psst! Heading to a hostel? Don't forget to pack a padlock! It's well worth having one so you can secure your locker and protect your stuff!
Best Budget Hotels in Wanaka
Don't fancy staying in a dorm room with other backpackers on your trip to New Zealand? Or maybe you've stayed in, y'know, one dorm room too many with one problem roommate too many. Maybe. But either way, we've decided to give you a choice of a few of the best budget hotels in Wanaka so you can experience this amazing place with a little more… privacy.
$$$
Decent Coffee
Ski Storage
Cable TV
Aspiring? To what? We don't know but this is a good option for a budget hotel in Wanaka. Set right along the roadside, it's a great place for people on a roadtrip to just drive up, check in and chill out.
You can enjoy the sick panoramic views of the surrounding mountains, then you can head out into the evening of Wanaka itself: cafes and restaurants are right on your doorstep. However, you can also keep costs low thanks to small kitchenettes in the rooms here. Handy.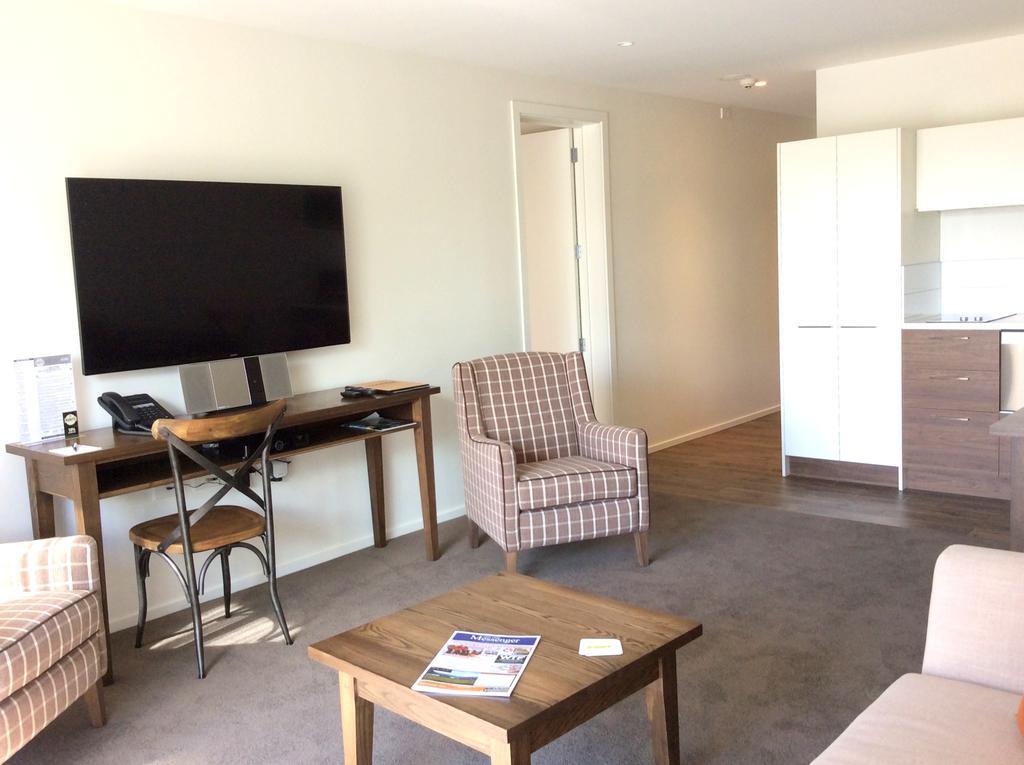 $$$
Free Parking
Private Bathroom
Balconies
This place is pretty cool because it sounds more like a Lord of the Rings location than a budget hotel in Wanaka. But actually, these places are like studios or apartments. Not that exciting, but you get everything you might need here.
The staff here are professional and make sure you know everything there is to know about the local area. And the views of the lake from this hotel… well… they're amazing. Amazing we say! You can admire it all from your own private balcony.
$$
Cafe & Restaurant
Daily Cleaning
Luggage Storage
Simple name, but a really nice place to stay. Yep, this budget hotel in Wanaka actually offers up some grub in its onsite restaurant and cafe, which actually gives it a bit of a backpacker vibe. Probably (or maybe) because of all the backpackers staying here.
Located in the middle of town and surrounded by snow capped mountains, you can get yourself your own private room with a garden view and an en-suite bathroom for a pretty reasonable price. Really.
The Best Travel Backpack?!
Pssssst! Not picked the perfect travel backpack yet? The Broke Backpacker team has tried out over thirty backpacks this year! Our favourite carry on backpack is the Nomatic Travel Bag.
Read our full review!
What to Pack for your Wanaka Hostel
Pants, socks, underwear… Here are some other items you might not have thought to pack.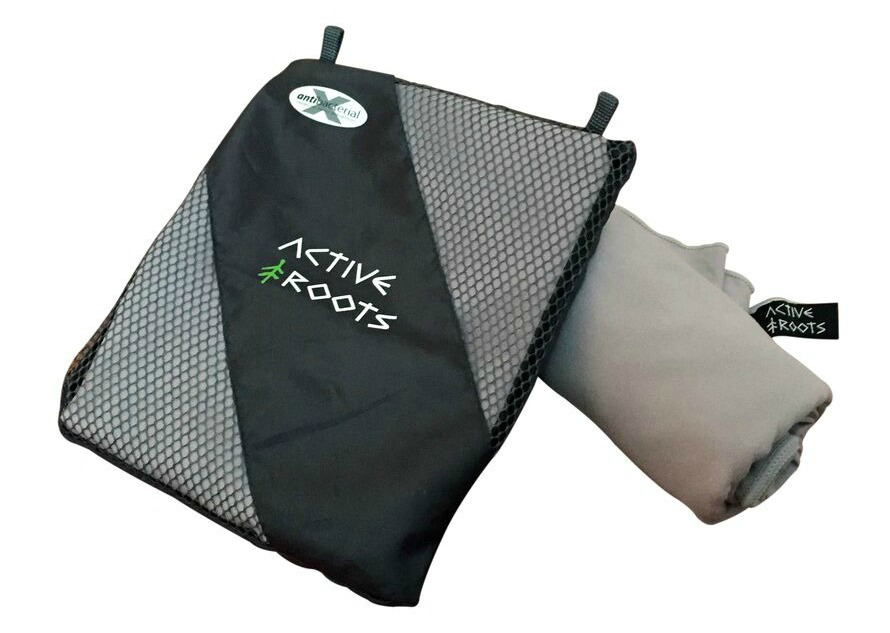 1. Active Roots Microfiber Towel: Quick-drying, lightweight, super soft and compact – the Active Roots Microfiber Towel is essential for every backpacker. No need to use the scabby towels your hostel may or may not provide! Use it for drying off, as a yoga towel or even as a picnic blanket – the options don't stop here. Made of antibacterial material, you don't have to worry about your towel starting to smell unpleasant either after lots of use.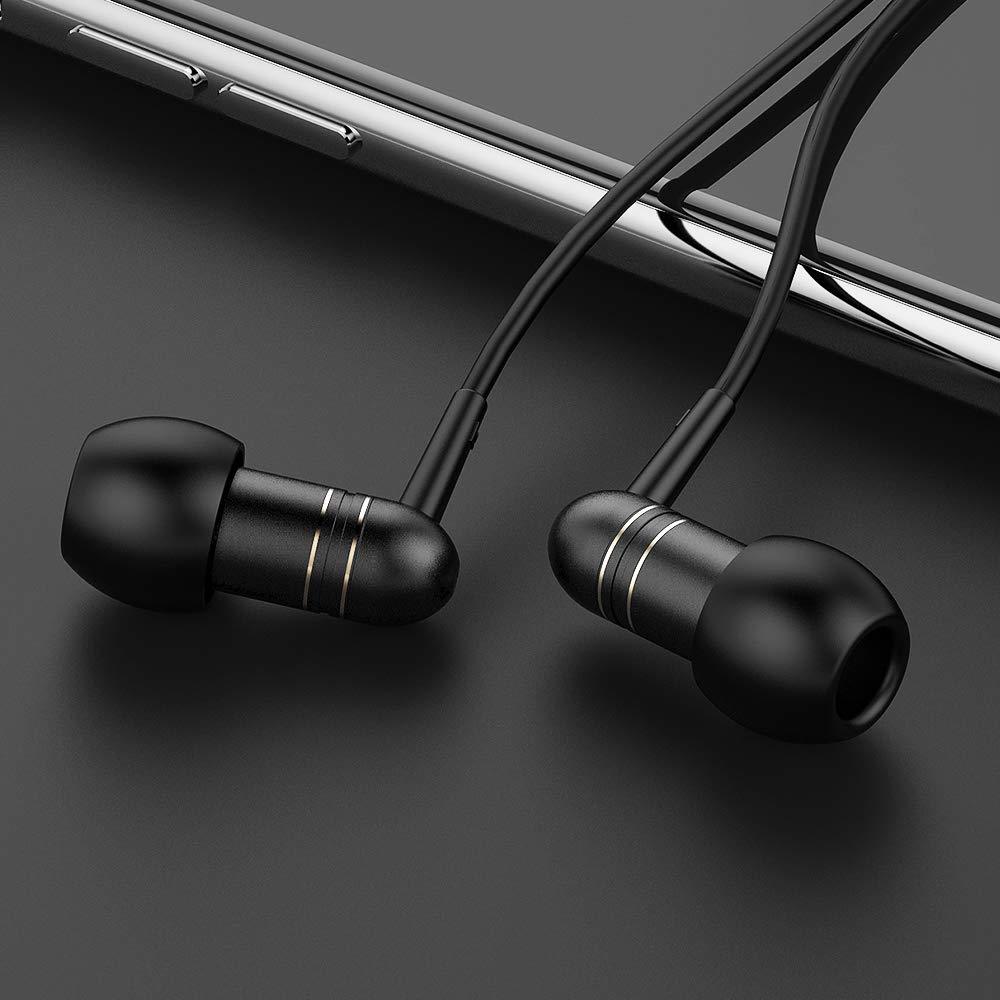 2. Noise-Cancelling Earbuds: These simple earbuds will help you out. Keeping out most of the surrounding sounds, you can either choose to listen to some relaxing music or no sound at all while falling asleep. This can be a life-saver in some unexpected party hostels. Make sure you're well-rested for the next adventures!
3. Headphone Splitter: Don't be those awkward people sharing one earbud on the bus, as you show off your in-depth music knowledge to your new friend. A headphone splitter is a great item to bring traveling, it works fantastic on those long bus rides or easy dorm Netflix nights when you want to relax and connect with someone.
4. Active Roots Toiletry Bag: Keep your bath-and-beauty items organized and in the right place with this water-resistant bag. With large compartments, mesh and enclosed clear sections, you can fit everything you might need inside. Hang it up or let it stand on its own – this bag is a must-have for dorm-lifers.
5. Power Bank: Probably one of the most important travel accessories – a decent power bank. Charging your phone up to 5 times in a row, the Anker Power Bank is a true lifesaver on long adventures or bus rides. Slick looking, handy and not too big, it easily fits in even the smallest travel bag or your pocket. Charge 2 devices at the same time with the double USB port.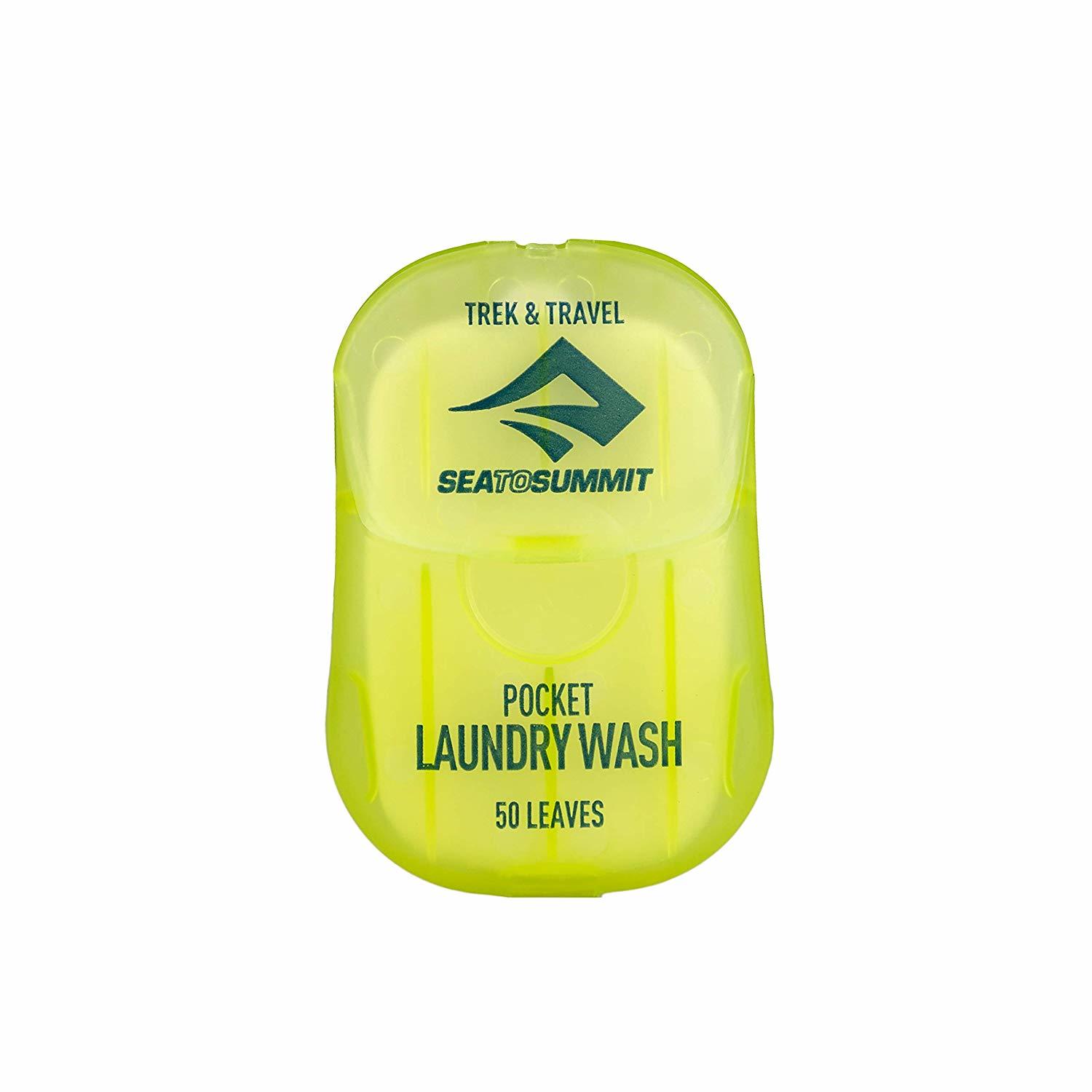 6. Sea to Summit Travel Soap: When dirtbagging around the globe, hygiene sometimes comes a bit short. This Sea to Summit Travel Soap can wash your hands, clothes or anything else, wherever you are. The soap strips are dry and super thin but dissolve in contact with water, so you can even take it easily through security in a carry-on.
Why you should travel to Wanaka
So there you have it – the best hostels in Wanaka!
And WOW! Some of these cool hostels really do have some of the most amazing views we've ever seen! Mountains and lake views are easy to come by at any of these amazing hostels. Just like at the rest of New Zealand's great hostels, you can expect amazing hospitality, friendly staff and a comfy bed, no matter which hostel you decide to stay at!
Plus, just in case you don't feel like bedding down in a dorm for the millionth time, we included a few budget hotels in Wanaka to give you the option of extra privacy.
So if you're on a road trip, you can just pull in and book yourself into one of these awesome places to stay in Wanaka!
But if you can't decide where to stay (and we don't blame you) don't worry: we'd recommend Wanaka Bakpaka – easily the best overall hostel in Wanaka.
So get your ski lessons in and get ready to snap pic after pic of awesome sunsets. Wanaka, here you come!
Travel Safety Tips for Wanaka
And don't forget Travel Insurance! We've put together a roundup of Travel Insurance for backpackers – check it out here, or if you're low on time, get a quote from World Nomads, our favorite travel insurance provider.
Getting an estimate from World Nomads is simple – just click the button or image below, fill out the necessary info, and you're on your way!

More Epic Hostels in New Zealand and Oceania
Hopefully by now you've found the perfect hostel for your upcoming trip to Wanaka.
Planning an epic trip all across New Zealand or even Oceania itself?
Don't worry – we've got you covered!
For more cool hostel guides around Oceania, check out:
Over to you
By now I hope our epic guide to the best hostels in Wanaka has helped you choose the perfect hostel for your adventure!
If you think we've missed anything or have any further thoughts, hit us up in the comments!
Yay for transparency! Some of the links in this post are affiliate links. This means that if you book your accommodation through the site, The Broke Backpacker will earn a small commission at no extra cost to you. Your support helps keep the site going.