Maybe Frodo's adventures in the "Lord of the Rings" movies isn't your inspiration for jetting off to New Zealand (or maybe it is) – but, regardless, you're ready to experience all the wonders and outdoor splendor NZ has to offer. And there are options aplenty – camping, hiking, bush trekking, surfing and skiing against an idyllic landscape are just some of the activities that await.
New Zealand conditions vary greatly, and the country spans different climatic zones – so figuring out what your New Zealand packing essentials are can be challenging.
That's where our comprehensive New Zealand survival guide comes into play! Here you'll get a step-by-step game plan for what to pack for New Zealand to prepare you for all situations. Specifically, you'll find our top 23-needs packing list, words of advice on what to wear in New Zealand, a closer look at the seasons and what to pack accordingly for the weather – plus extra tips specifically for women and men for their own packing lists, and what not to pack for New Zealand.
Once you get through this guide you'll have this what to pack for New Zealand thing in the bag! So, take a deep breath, sit back and read on – and soon enough you'll be on your way to adventures of a lifetime. Doesn't get much better than that!
And off we go…
Top 23 NEEDS for New Zealand – New Zealand Packing List
These are the absolute must-have essentials for your New Zealand backpacking trip. Packing your bag is just as important as planning your trip, so do it properly!
#1 – Nomatic Travel Bag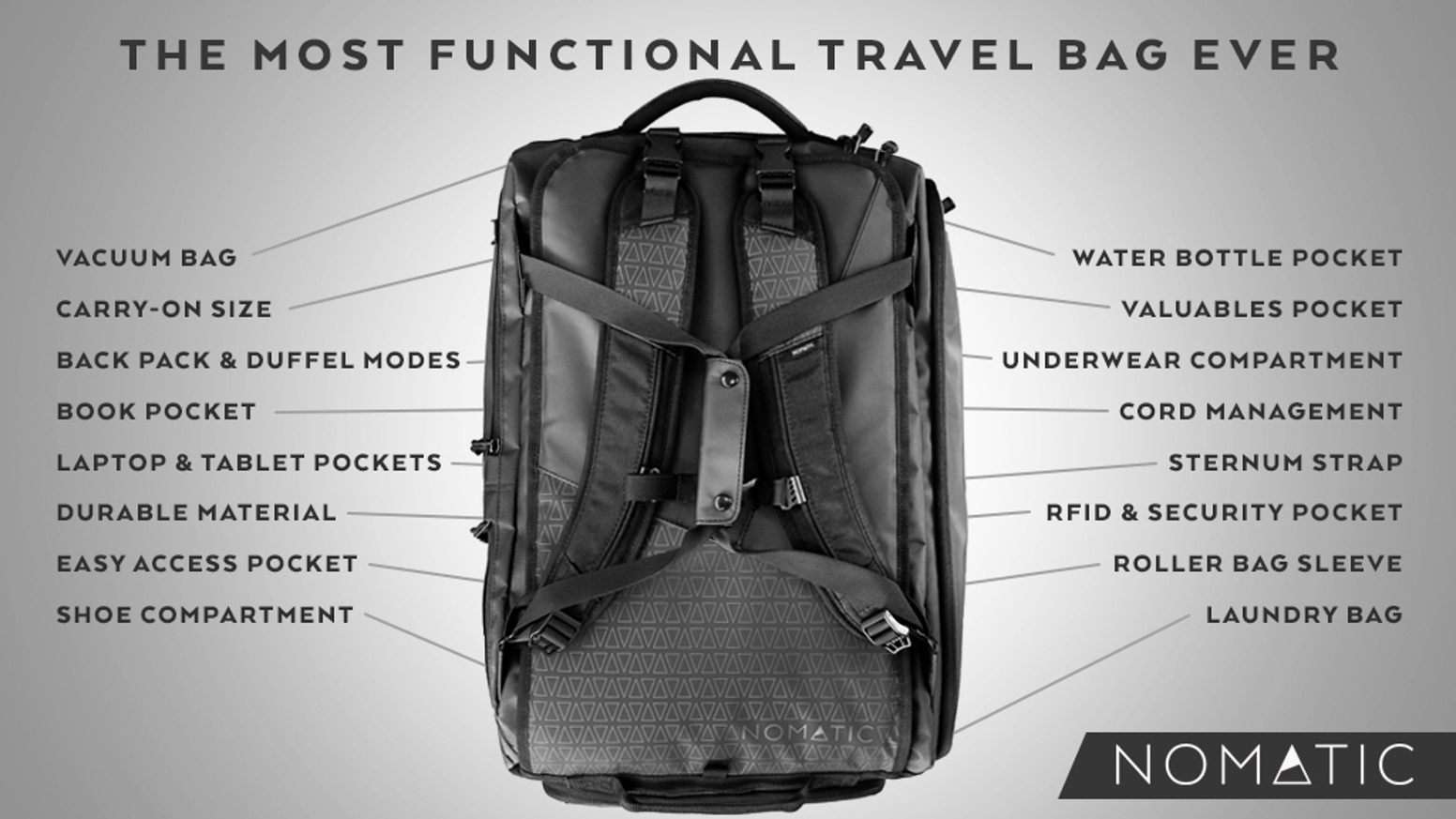 As a backpacker's most important piece of travel gear, what backpack you have matters. In New Zealand's assorted terrain, you need one that's durable, versatile and top-notch. Our #1 recommendation is the Nomatic Travel Bag; it's not only made of waterproof, high-quality material, but it's the smartest-designed backpack out there. You'll fall in love with all the pockets and compartments that maximize every bit of space and make packing a cinch!
#2 – Active Roots Security Belt
Your 'what to pack for New Zealand' necessities should include protection against minor theft – which isn't unheard of, even in a place as laid-back as NZ. By having an accessory like the Active Roots Security Belt – which looks like a regular belt from the outside but hides a zipper pocket on the inside – you safeguard your cash and other small valuables in a subtle, surefire way. You can never be too careful!
Need a little more storage?
When moving from place to place, you should keep your travel documents and other valuables on your body. Your carry on isn't safe, even when it's under your seat or overhead.
A full-sized money belt that stays tucked under your clothes keeps your documents and cash organized during your travels and assures nothing critical gets left behind or stolen.
#3 – World Nomads Insurance
As an international globetrotter, you need to be prepared for the unexpected. That's why having travelers insurance an absolute must. We recommend getting coverage from World Nomads Insurance because they offer affordable plans that cover you for everything from medical needs and emergencies, to travel cancellations and theft. The cost of insurance is nothing compared to what you'll pay out of pocket if something should go wrong without it! Check out our in-depth review here.
#4 – Active Roots Water Bottle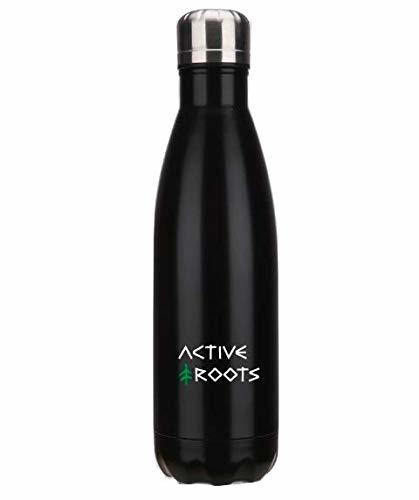 In such an outdoorsy and activity-packed destination, a first-rate water bottle is a must-have on your what to pack for New Zealand list. Staying hydrated is essential, and the last thing you want to do is rely on wasteful plastic bottles. Take advantage of New Zealand's potable, clean water with a 25-ounce stainless steel Active Roots Water Bottle – that has the capacity for 8 more ounces than comparable bottles – to get you through the longest of treks.
#5 – Combination Lock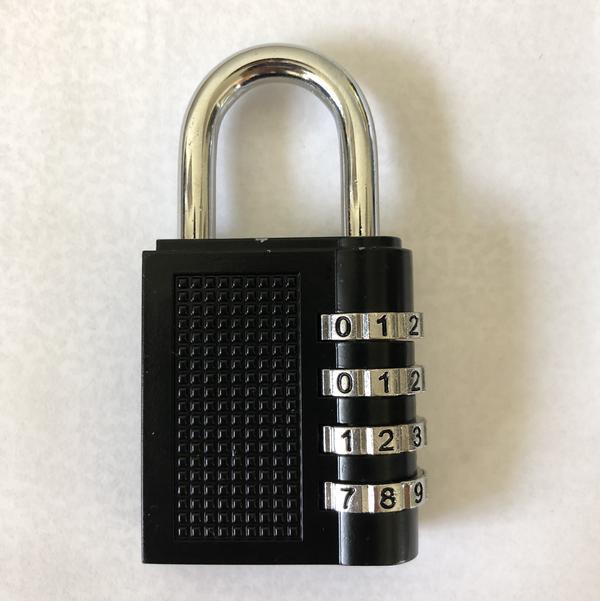 A basic traveling safety precaution is to always keep your travel bag locked. We like the Active Roots Combination Padlock because it's travel-friendly and easy to use – and conveniently locks with a resettable combination. Especially if you're staying in hostels or other shared-space accommodations, strangers are coming and going all the time while your bag is unattended. No need to take unnecessary chances by not locking up your stuff.
#6 – Skeletool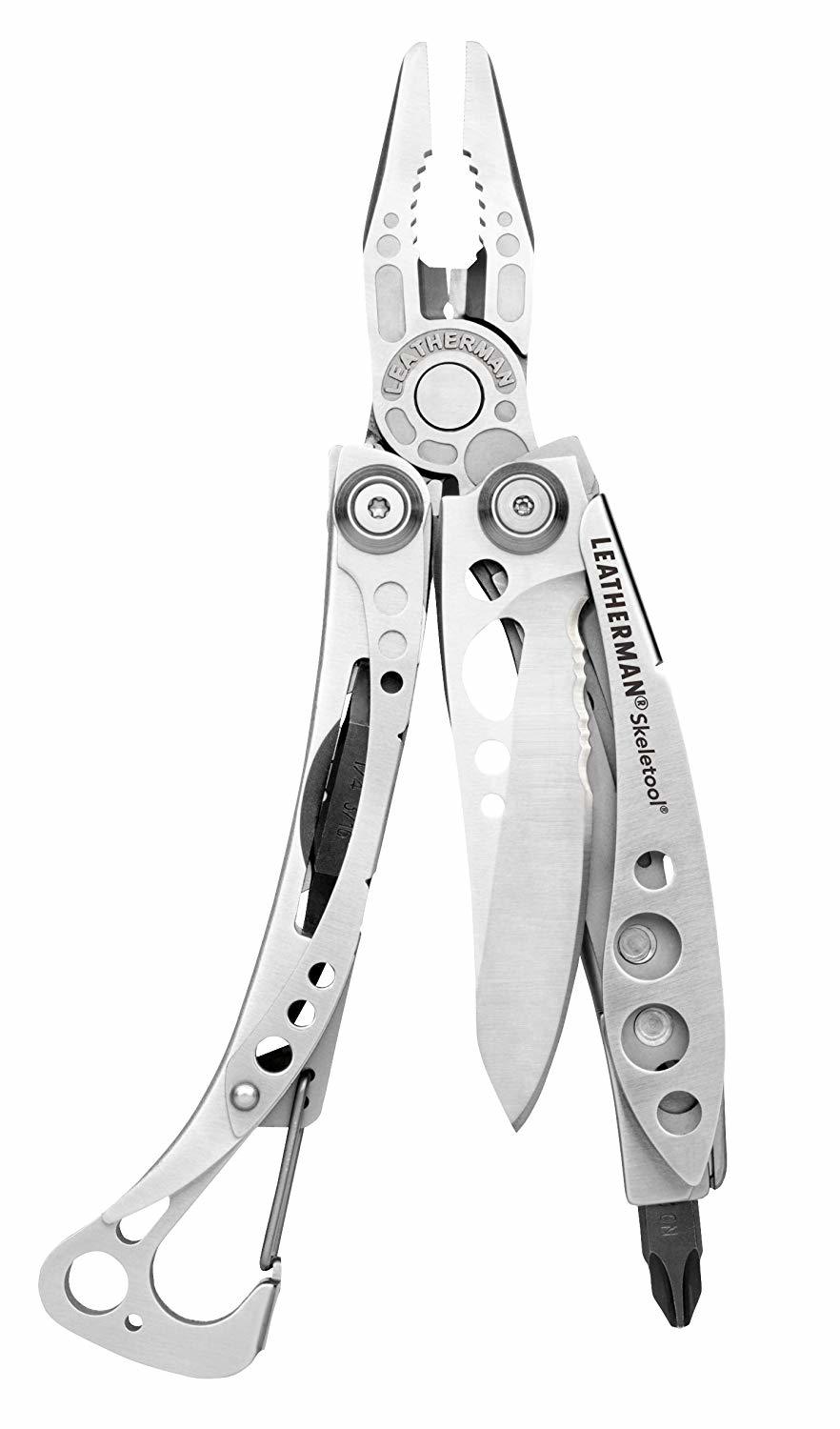 You'll probably find yourself in widely varied environments during your Kiwi travels. Whether hiking North of South Island, or backcountry skiing on glaciers – you'd be wise to have a small multi-tool on your what to pack for New Zealand list. We recommend Skeletool because there are several pockets or keychain-size models to choose from, with so many cool available tools. Take your pick from scissors, pliers, a bit driver, corkscrew and more.
#7 – Active Roots Microfiber Travel Towel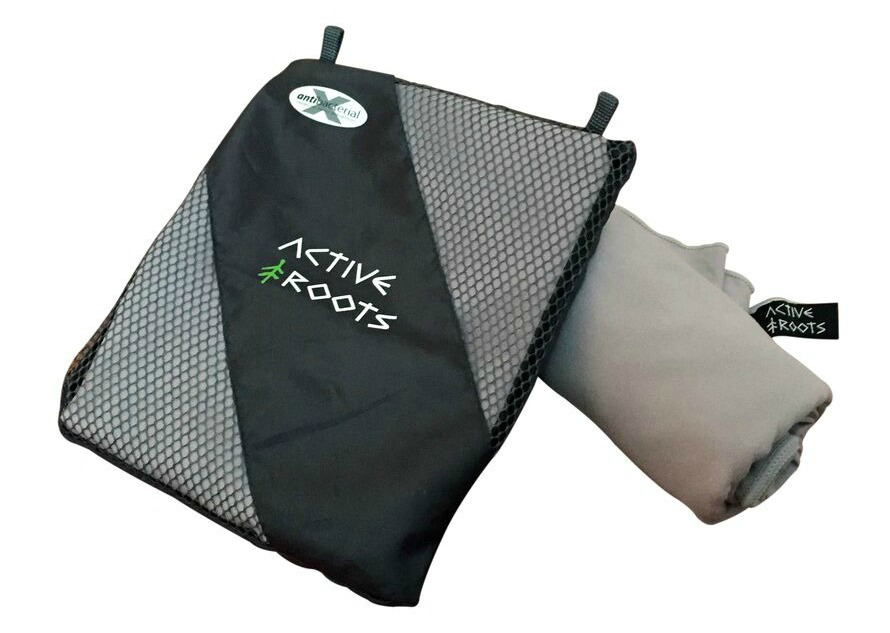 Another part of your New Zealand packing essentials is a travel towel. You'll encounter many water-based adventure opportunities – or even just beach lounging – and you'll want a convenient way to dry off. A heavy regular towel is impractical and bulky to pack; the best option is an Active Roots Microfiber Travel Towel that packs down into a compact size and is super lightweight. It also dries in under an hour, so there's no hassle of dealing with a wet, stinky towel.
#8 – Active Roots DayPack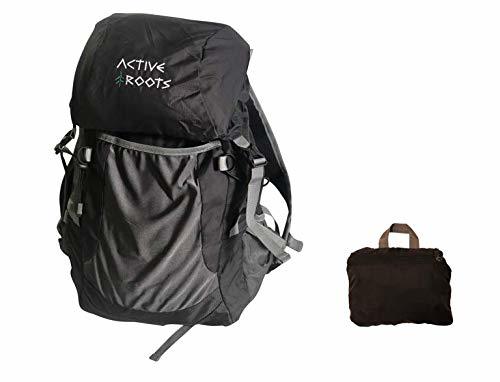 It's always worth having a daypack with you whenever you travel but often NOT worth carrying something bulky around. The Active Roots adventure daypack is hands down the best foldable day pack around, it comes with a water bottle holder, folds down super small yet provides plenty of space for your day-venture and is tough and sturdy.
#9 – Fairywill Electric Toothbrush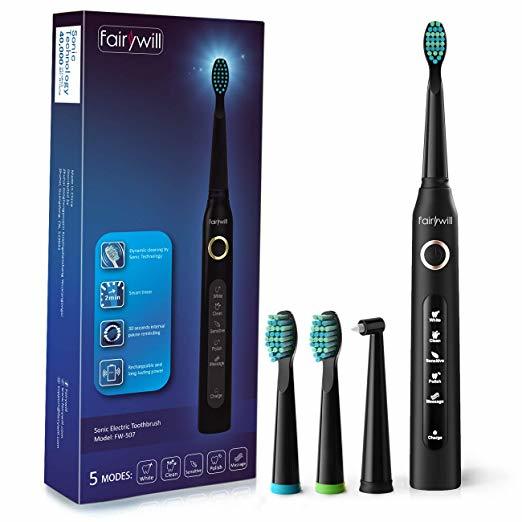 After trying the Fairywill Electric Toothbrush, we've become big believers in swapping out regular ole toothbrushes for an electric one. This travel-friendly 55-ounce toothbrush makes your mouth feel amazing – with different available modes, you know you're giving your teeth an ultra cleaning and keeping your mouth healthy. And you can use it for 30 days with just one 4-hour charge, so you don't even have to worry about frequent recharging – if any – during your travels.
#10 – SunGod Sunglasses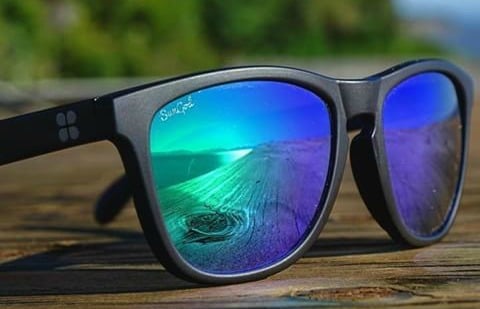 Make sure a quality pair of sunnies is on your what to take to New Zealand checklist. Aside from everyday eye protection, you don't want to participate in active outdoor ventures without performance eyewear. Our favorite is SunGod Sunglasses because they're designed for performance but also allow for personal customization with a wide choice of frame and lens colors. Their triple-layer scratch resistant lenses and trademarked Adventureproof Frame Material guarantee durability – backed up by their free repair lifetime guarantee. Read more on why they're awesome here!
#11 – Digital Camera
Even with how advanced cell phone camera technology has become, phones simply can't capture New Zealand's picturesque landscape, azure blue waters, and jaw-dropping scenery in the way they deserve! If you don't already have a digital SLR (single-lense reflex) camera, we recommend adding one to your what to pack for New Zealand shopping list. There are starter cameras at varying price points to accommodate tight budget restraints, so shop around. You'll be happy with the investment!
#12 – Waterproof Phone Case
Your phone is likely to encounter some abuse throughout your New Zealand escapades. Being carried through rocky hiking trails, beaches, cave exploring and zip lining – leaves your phone vulnerable to damage via water, dirt, mud, sand, and impact. It's never fun dealing with a broken phone – much less so while traveling abroad. Play it safe by securing it in a waterproof phone case. Better to be safe than sorry!
#13 – Travel Jungle Gym Set
Whether you're traveling for a weekend or for a year, it's difficult to keep your usual workout routine on the road. There are loads of workouts online to print and follow, but there's nothing like being in a gym with proper exercise equipment. Enter: Monkii Bars. You can set up your workout station anywhere – hotel rooms, mountainsides, your backyard – and the pocket gym comes with its own app so you can learn the ropes (cough, cough) of staying fit on the road!
#14 – E-reader or Kindle
You may opt for long bus rides as an economical way to get around New Zealand. Reading is the perfect way to pass the time, but books are way too heavy to lug around. You're better off using an e-reader or Kindle that you can download tons of book on, and weighs practically nothing. They're so slim these days that they're convenient to easily slip into your day bag. Kindle's anti-glare screen makes outdoor reading easier too.
#15 – Packable Rain Jacket
New Zealand weather is extremely variable and changes from region to region. When in the great outdoors, you never know when the temperatures may suddenly drop, or rain clouds roll in for random showers. We recommend having a packable rain jacket that folds into a small bag that's easy to carry in your daypack – to help protect you from the elements. When random weather strikes, you'll be happy to have it.
#16 – AR Toiletry Bag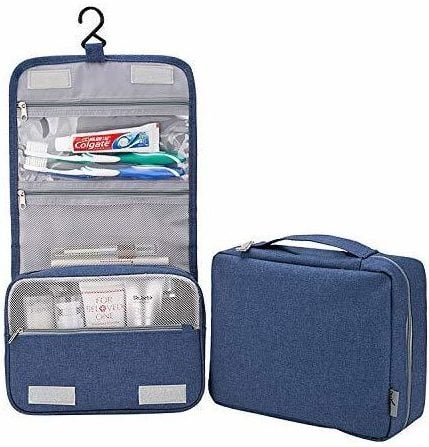 Another backpacker favorite for staying organized is a hanging toiletry bag. It's extremely helpful to have all of your accessories neatly gathered in one bag that you can hang for easy accessibility, especially when counter space isn't plentiful or even available. A well-organized bag is worth having whether you're tree whilst camping or a hook in the wall – it helps to have quick access to all your stuff.
#17 – Travel Pillow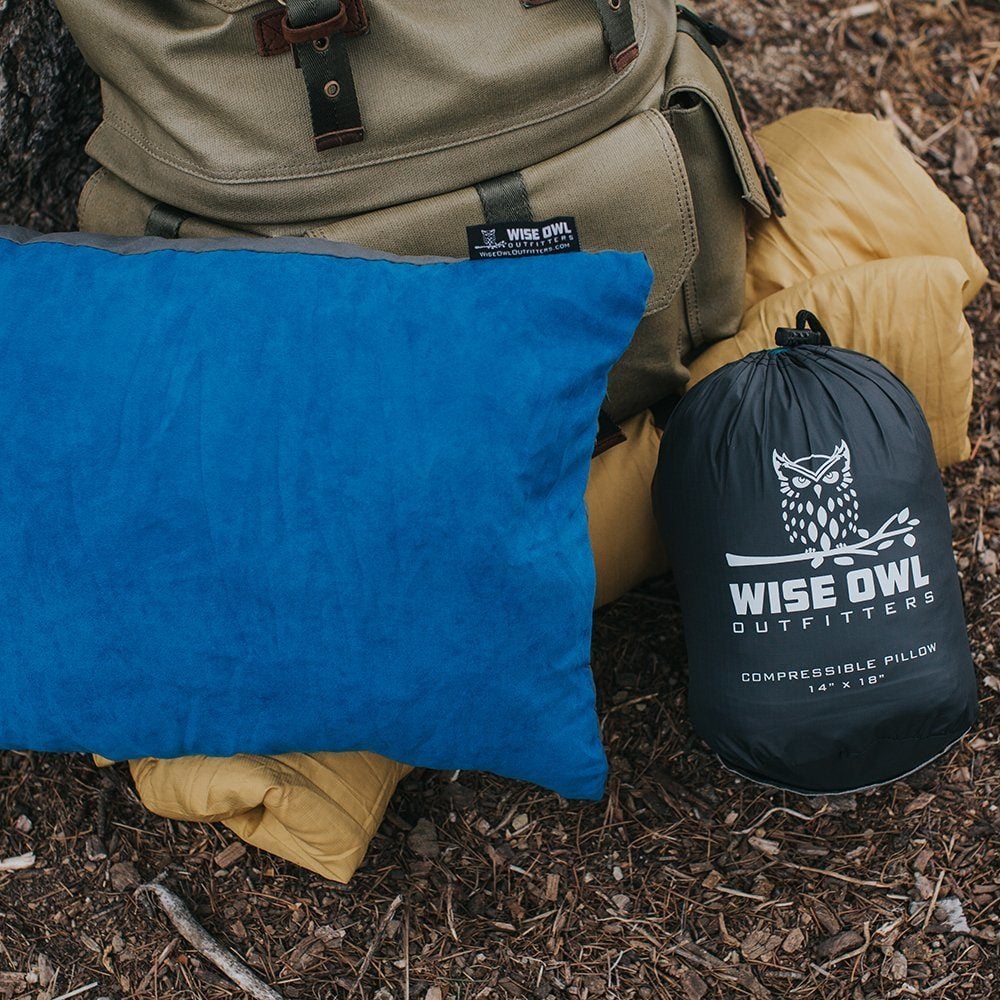 Almost all backpackers travel equipped with a personal travel pillow – and for good reason. They certainly make flights and long-distance ground transport more comfortable – especially if red-eye transfers are on the itinerary. It's also useful to have a pillow if you decide to go camping overnight at one of New Zealand's many scenic campsites. You'll also be glad to have one if you find the pillows provided by your hostel less than adequate.
#18 – Portable Charger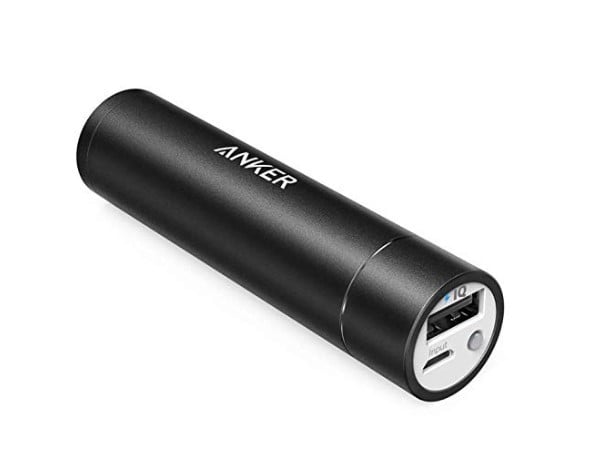 You probably know that panicky feeling of seeing the battery icon on your phone turn red when you really need to use it. When out on all-day excursions, this is not an unlikely occurrence. We recommend packing a light portable charger as a backup power source to avoid panic. They're so small and light, you can drop it into your daypack and barely notice it's there. Another plus is that it'll charge any USB-charging enabled device.
#19 – Insect Repellent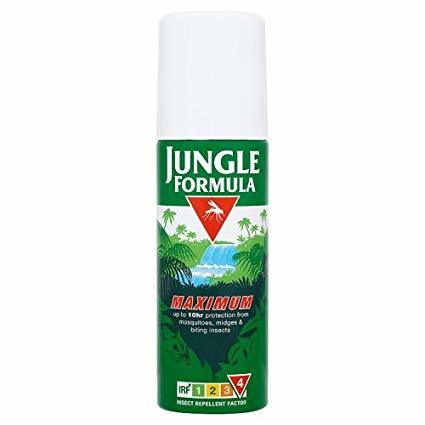 Summer travel in New Zealand is infamous for pesky biting insects – even more troublesome than the mosquitoes, are the sandflies. And you may encounter sandflies year-round, so you want to have a maximum strength insect repellent to keep them away. Our favorite brand is Jungle Formula Maximum Range because it has 50% DEET, which is the strength recommended by the World Health Organization. It's also effective in repelling a variety of biting insects, including mosquitoes and sandflies.
#20 – Travel Adapter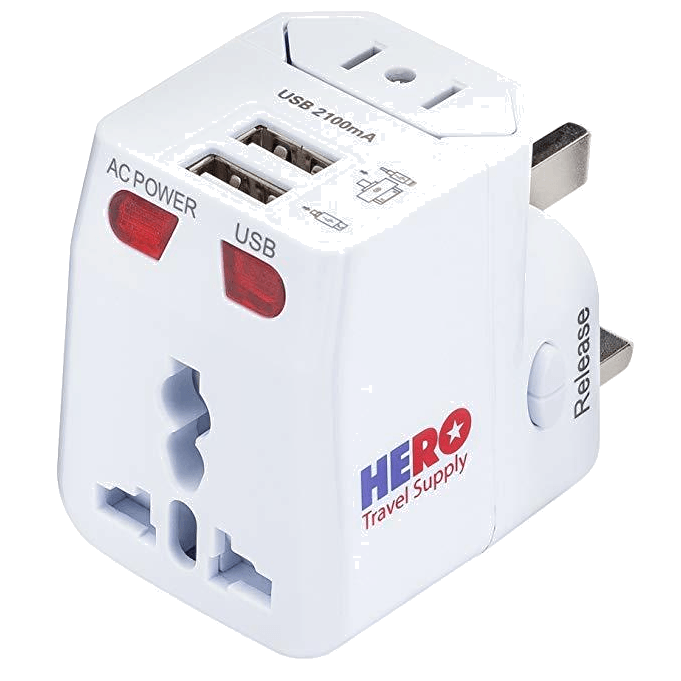 You'll need to have a power plug adapter for socket Type I on your what to pack for New Zealand list – that is, if you want to keep your electronics charged! You won't get too far if you find the plugs you have don't fit into Kiwi sockets. Or, you can go the simpler route, and pack a universal travel adapter that you know safely works almost anywhere worldwide – and you're set.
#21 – Travel First Aid Kit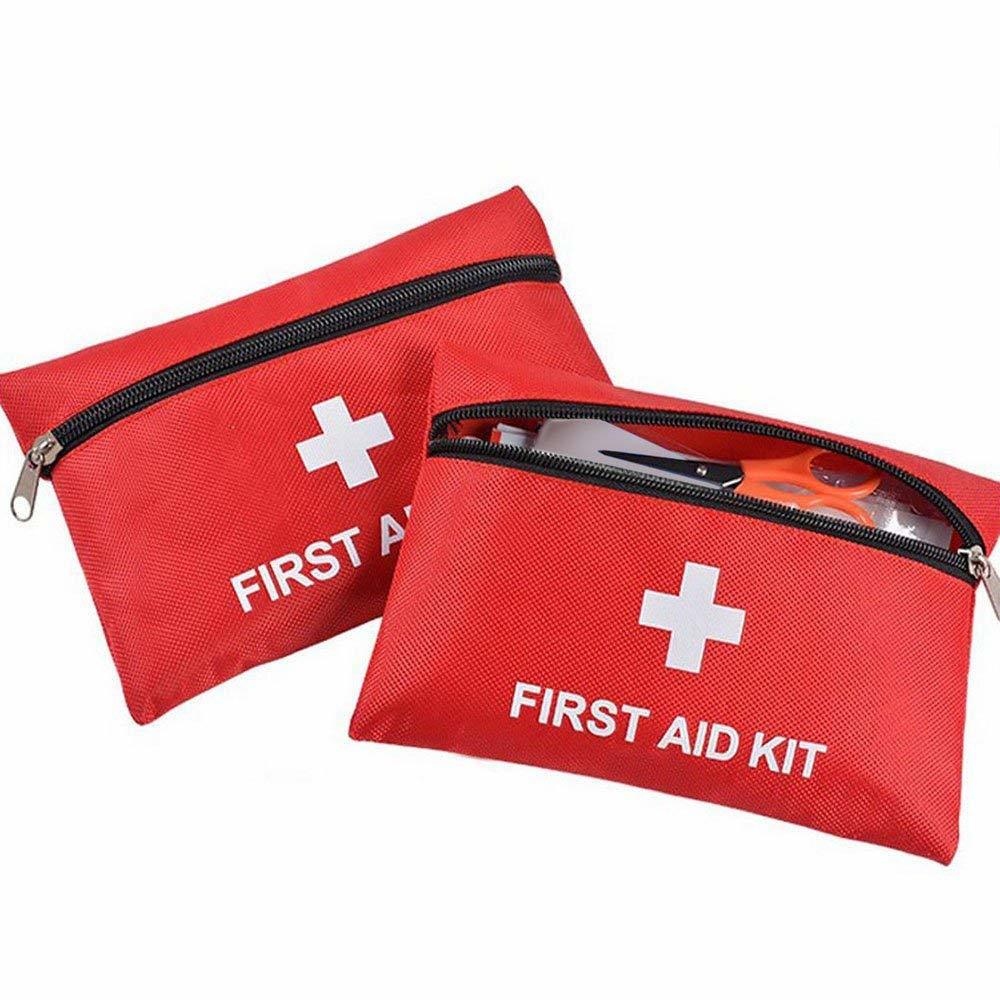 It's always recommended that backpackers traveling in any adventure-packed and outdoorsy destination come prepared with a small first aid kit that's stocked with basic first-aid essentials. When you're outdoors surrounded by dirt and foreign bacteria, getting a cut or scratch can quickly become more serious if not treated properly and in a timely manner. You need to have – at the very least – a disinfecting ointment and bandage on hand for any minor accident.
#22 – Sanitizing Wipes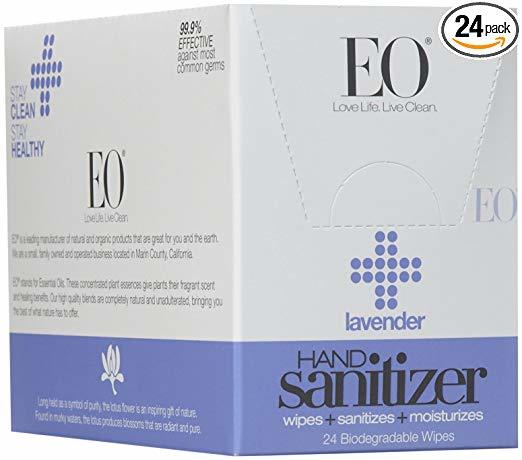 Getting a cold or catching a bug while traveling can really put a damper on your trip. The best way to stay healthy is to clean your hands often, which you can do with a pack of biodegradable sanitizing hand wipes – particularly when out exploring and finding running water and soap isn't so easy. We like the eco-friendly ones over the chemically-laden ones that do less harm to the precious environment.
#23 – Packing Cubes
You'll have a wide variety of items for your NZ travel – ranging from cold-weather to warmer-weather gear – for a single trip. The more organized you are, the better. A way to save yourself the frustration of constantly packing and unpacking your bag to find specific items is to use a set of packing cubes. Just be consistent about what you pack in the different size cubes, and you'll make things a whole lot simpler!
What to Wear in New Zealand
If you're more of a laid-back and informal traveler who enjoys a more casual style of dress, you'll fit right into New Zealand street fashion. Not that a semi-dressy outfit would be out of place for going out to a nice dinner in Auckland, but Kiwis aren't big sticklers for haute couture and trendsetting fashion. But it's also a country of vastly diverse regions and climates, so – when preparing what to wear in New Zealand – you'll have to plan around the types of activities on your agenda.
For outdoorsy excursions and hiking, you'll want to wear quick-drying performance clothing – like hiking pants and moisture-wicking long and short-sleeve shirts. In summer, you may opt for shorts or layers you can take on and off to stay comfortable.
New Zealand fashion in bigger cities is a little dressier, but still not over the top. A smart casual outfit should suffice for what to wear in New Zealand at night – women and men are fine going out in a pair of dark jeans and a fashionable blouse or a polo shirt for guys. Don't worry about being casual – you'll fit right in with the locals!
You'll want to wear outer layers, as temperatures are known to drop at night. Even in summer, have a light sweater, cardigan or shawl packed and your rain jacket. In the winter, you'll definitely want to bundle up with more layers and a thicker coat.
Visiting New Zealand in Summer
Summer – if you're from Northern Hemisphere, remember that New Zealand's seasons are reversed; their summer is December, January, and February. These are also the country's hottest months, and you'll need ample sun protection against the strong sun. Average temperatures range between 67 to 77° F.
Summer is high tourist season in NZ – partly for the weather – but also because it's the holiday season too. You'll encounter more crowds from local and global travelers who are taking advantage of some seasonal time off to go on holiday. Beaches will likely be busier than usual, so plan ahead if you plan on spending some extended time in popular beach towns.
For what to wear in New Zealand in summer, stick to lightweight fabrics – like cotton blends, linen, and rayon. Your main ensemble should include a combination of shorts, t-shirts, short-sleeve shirts and chino pants. You'll want a lightweight outer layer for cooler nights. New Zealand outfit ideas are a floral sundress with an open cardigan for women, and a pair of khaki cargo shorts and navy blue v-neck tee for men.
Remember that it's beach season, so don't forget to include swimwear on your what to take to New Zealand checklist. Be sure to have your sunglasses, hat, and sunscreen – you'll need them all!
Visiting New Zealand in Fall
Fall –you'll find a combination of warm and cool days in March, April, and May. The onset of colder weather will be more apparent in the mornings and when the sun goes down. But you'll find plenty of warm days that leave a lot of outdoor options open. The average fall temperatures are between 62 and 70° F.
Some consider Fall the best shoulder season to visit NZ because the weather is still pleasant and most of the peak summer tourist rush has dissipated. The forests come alive with dramatic autumn-colored foliage, making for some breathtaking backdrops. And in certain parts – like in Auckland – you can still comfortably wear shorts and sundresses.
Your what to pack for New Zealand autumn clothing items should include some warm-weather wear with layering options. Pack a pair or two of shorts, a couple of t-shirts along with long-sleeve shirts and a pair of jeans. If you're hiking, you'll want hiking-appropriate clothing. Add a lightweight sweater, cardigan, and a fleece jacket – and don't forget your rain jacket – and you should be good to go.
Visiting New Zealand in Winter
Winter – New Zealand weather in June, July and August winter months can get downright cold. On the South Island, temperatures may drop down to 14° F. Other parts of NZ don't necessarily see such low numbers, but conditions are nippy. Winter temperatures average between 50 to 60° F and are colder at night.
The good news is that NZ offers plenty of winter activities – and is virtually void of foreign tourists – except for on the slopes. New Zealand is known for its epic skiing and snowboarding. So, if you're all about snow sports in fluffy white powder, you'll find your perfect spot in this Kiwi winter wonderland!
As for what to pack for New Zealand for winter travel, you'll need layers. Pack jeans, outdoor-style pants, sweaters, moisture-wicking long sleeve shirts, a fleece, and a warm jacket. Also, have a pair of leggings or thermals to wear as base layers if needed. If you're going to mountain areas for skiing or exploring, you'll need thicker layers and snow-proof items. Accessorize and keep warm with a hat, gloves and a scarf.
Visiting New Zealand in Spring
Spring – the spring conditions in September, October and November are similar to that of the fall – you'll have a mix of warm, sunny days sprinkled with cooler temperatures, especially in the morning and the evening. Spring temperatures average between 60 to 66° F.
Aside from overall pleasant weather, there are other reasons why visiting New Zealand in spring is a good idea. One, it's a shoulder season, so you'll avoid the tourist crowds you find in summer. Also, the already beautiful landscape becomes even more picturesque with their famous lupin flowers blooming all around and little lambs scampering through the fields.
As for what to pack for New Zealand during these spring months, pack versatile layers to keep you comfortable for any outdoor activities on your wishlist. You'll want some short-sleeve and long sleeve shirts, a pair of jeans, performance pants, a sweater and a light jacket.
New Zealand outfit ideas for spring-time sightseeing are a tunic top with black leggings underneath – top with a cardigan shawl and a lightweight scarf, and you're also set with a smart casual ensemble for what to wear in New Zealand at night. For men, a pair of chino pants, a solid-colored t-shirt, layered with a flannel shirt fits right into casual New Zealand street fashion.
What Shoes to Pack for New Zealand
New Zealand fashion overall focuses on two things: being casual and being comfortable. And those are the two things your feet will appreciate the most when deciding what shoes to pack for New Zealand! You'll be doing a lot of exploring on foot – whether in the cities or out in nature – so you must be comfortable. Know the types of activities on your itinerary, and pack shoes accordingly.
For everyday sightseeing and romping with the lambs out in the fields, your best choice is a comfortable pair of walking shoes. A casual, athletic look is fine and will give your foot proper support for putting in miles in varying terrain.
\ | photo credits: youtube.com
For more intense hiking or off-the-beaten-track trekking – you'll want some durable, waterproof hiking shoes or hiking sandals. Make sure they have good traction to get you comfortably through rough or wet, slippery ground. Having proper shoes is also a safety issue in more challenging spots, so please have the right gear prepared.
Definitely pack a pair of flip flops. Sunny-weather days will lead to some kind of beach or water-related excursion, so you'll need them.
For what to wear in New Zealand at night for going out to dinner or bars, you can have another pair of slightly dressier – yet still casual – shoes available. A pair of ballet flats for women and a pair of leather street sneakers for men are perfect. They're versatile and comfortable enough for daytime strolling, too.
Females – What to Pack for New Zealand
Ok ladies, check out more specific items for your what to pack for the New Zealand list!
For function
For function and accessorizing – hats can do two important things at the same time: keep your head area covered while outdoors, and give you a cute look! For hikes or any sweat-inducing activity out in the sun or wind, a quick-drying performance cap is perfect for sun protection and keeping your head dry from perspiration. They're also great for what to wear in summer with your bikini or beach outfit on the beach.
For colder weather or cooler conditions, we recommend a fleece-lined headband. They're great for keeping your ears warm and double up as a fashionable headwear accessory. You also have more hairstyle options than with a cap-style beanie – like a sporting a high ponytail or high messy bun. It's always good to have accessories that serve a purpose and mix up your look!
For comfort
By now you know that you'll be partaking in plenty of outdoor activities – New Zealand just has too many options not to! Whether you're hiking, cave exploring or taking long strolls through rolling hills – be sure to have at least one or two sports bras for your adventures; not only are they more practical for wicking away sweat, but a regular bra just won't be comfortable.
Pack accessories that keep you safe!
Infinity scarves are chic and classy, but some even provide a hidden pocket to keep your valuables.
The Active Roots Zipper Scarf is your run-of-the-mill infinity scarf but with a hidden pocket that's big and sturdy enough for a night's cash, your phone, a passport and (hell with it) some snacks too!
Males – What to Pack for New Zealand
Hey guys, here are some tips as you're planning your what to pack for New Zealand list:
For function
New Zealand is often sunny, but there are plenty of times where it will be cooler and windy, and you need to keep your neck area warm. Especially if you're doing outdoors activities starting in the morning when it can be quite chilly. We suggest packing a fleece neck gaiter as a more performance-focused accessory than a regular scarf. For warmer conditions, opt for one in a lighter fabric that you can use to ward off chills, but will also work as moisture-wicking sun protection.
For comfort
For comfort for New Zealand's variable daily weather, the most multipurpose active performance item you can have are a pair of convertible hiking pants. You can start your early morning hike with full pants, but as the day warms up – and after you've worked up a sweat – zip off them off above the knee, and convert them into shorts. They're the ultimate in versatility and comfort.
Also, don't skimp out on getting high-quality socks. Your hiking experience will be more enjoyable with the proper shoes, and moisture-wicking socks that let your feet breathe. In the colder months, wool socks are the way to go for optimum warmth and comfort.
What NOT to Pack for New Zealand
Now that we've covered what to pack for New Zealand, let's get into some tips on what NOT to pack for New Zealand!
Don't pack fancy clothes. You not only won't wear them in NZ – you simply don't need them! Take advantage of Kiwis' preference for casual wear, and focus on the items that will keep you the comfiest for activities and weather.
Don't bring a lot of cash. You'll easily find ATMs around New Zealand, and you can use your credit card in most places. Just carry around a little at a time for small purchases – don't take the risk of losing more than that.
Don't pack heavy or bulky items. Download a variety of books on your e-reader and leave heavy books behind. No hair straighteners or hair dryers either – they're bulky and unnecessary. Besides, Kiwis appreciate the all-natural look!
The Best Backpack to Pack for New Zealand
Every backpacker wants the perfect backpack – and rightfully so – it's what a backpacker lives out of for extended periods of time! There is a lot to choose from – but as experts who have tried them all – we recommend the Nomatic Travel Bag as the best backpack to pack for New Zealand. Let's take a closer look:
The Nomatic's interior design is the smartest we've seen for a compact, carry-on travel bag. You get a lot of bang for your buck with its 40-liter space because all of the cool pockets are compartments that are built-in to maximize packing potential. Not sure how to best fit in your shoes, water bottle, electronics, underwear, and socks? No sweat – the Nomatic travel bag has designated pockets for each of those!
Its innovative strap system is just as awesome. You'll appreciate the detachable waist and sternum straps that add comfort and help ease the load when lugging around all of your belongings. The Nomatic travel bag also has a genius strap design that allows you to choose between backpack or duffle-style configuration – who doesn't love options?
Lastly, we love its sleek exterior. It's made with a high-quality, waterproof material that will thrive in all environments and conditions. The Nomatic travel bag is one that you can truly count on to be around for a long list of adventures.
Final Thoughts on What to Pack for New Zealand
There it is, mates! You're now equipped with all you need to know on what to pack for New Zealand with our complete New Zealand survival guide. Remember to refer back to the top-23 needs packing list, our tips on what to wear and how to dress in New Zealand, a detailed look at Kiwi seasons and how to pack accordingly for varying weather conditions. You also have our recommendations for women and men for their own packing lists – plus, what NOT to pack for New Zealand.
We hope all of this information has sparked your fire for your travels and eased your mind about the preparation part. Just think – the next phase is all the fun stuff! You'll soon be submerged in all of New Zealand's splendor and living it up Kiwi-style. You're in for a magical ride!
Also – don't forget to sort your travel insurance! We've put together a roundup of the best travel insurance for backpackers, or if you're low on time, get a quote from World Nomads now, our favourite travel insurance provider.
Yay for transparency! Some of the links in this post are affiliate links. This means that if you book your accommodation through the site, The Broke Backpacker will earn a small commission at no extra cost to you. Your support helps me keep the site going.
---
Need More Inspiration?
Like this post? PIN ME!!!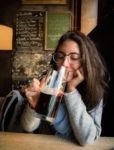 Writer and Editor, Ana Pereira is a California native, inspired by Earth exploration and introspection. Recently, she spent several months exploring Africa and South Asia. She spends most of her "down-time" out in the wilderness, climbing, hiking, and beyond, and is feverishly passionate about travel and health.