Just skip North Island and go to South Island.
That's the advice that I received before arriving in New Zealand. Now, after round-tripping the country twice, I understand why: South Island is next-level New Zealand.
South Island's must-go destinations are some of the finest examples of New Zealand's prehistoric landscapes that you will see. South Island is harsher and more uncut: it's a wilder New Zealand. However, it's hard to truly explore the magnificence of this place unless you're touring New Zealand by car.
South Island is way more spread out than North Island, and the choices for transport are extremely limited. Driving around the South Island of New Zealand with your own vehicle is an absolute must to experience even a fraction of it properly, but the cost of travel is so high that every tank of gas feels like a sucker punch to your budget!
That's why today we're planning a road trip in the South Island of New Zealand before your arrival! We're talking about the best South Island road trip itineraries and everything you need to do get those wheels on the road.
It's the ultimate New Zealand road trip—one that doesn't leave any hidden gems hidden beneath the muck.
Oh, who am I kidding? It's New Zealand; there is no muck.
Once you board the ferry in Wellington and cross the strait into the sounds of South Island's north, it all makes sense. Oh, that's why skip North Island… It's New Zealand Level 2.
South Island's reverent beauty is hard to put into words, but it's a land made for road trip travels.
Majestic Drives – Long winding roads—built for manual transmission and cheeky smokes—through some of the most awe-inspiring yet gently soothing landscapes you will ever see.
Easy Drives – Traffic, cops, and excessive road rules are few and far between making driving holidays in the South Island a very relaxed affair.
Much, Much More Freedom – The intercity public transport on South Island is like a poltergeist (haunting yet non-existent), and reaching off-beat and rural locations is nigh on impossible unless you're travelling by hitchhiking. A vehicle is a strong necessity.
Much More Camping Potential – While New Zealand is pushing to crack down on freedom camping, there are still plenty of sites available (free and paid) for everyone from car campers up to self-contained RVers. And there are still plenty of secret places to pitch away from the probing eyes of the law too…
Endless Stopping Potential – The supreme lookouts, day hikes, and unreal attractions of New Zealand's South Island—often easily accessible from the road—means that there are endless worthwhile rest stops and picnic places!
I really would proudly stand on my soapbox in Auckland and declare South Island to host the best road trips in New Zealand until the Northerners came for my blood. While North Island does have its sights—and some truly special ones at that—South Island is where things truly feel New Zealand.
That wonderful special mix of Kiwi, Aotearoa, and Middle-earth.
Other than majestic and mind-blowing, what else can be said of a driving tour of New Zealand's South Island. It's mega-chill: it's all relaxed roads, little traffic, and mostly considerate drivers too (there's always the odd jerk). As long as you know the ins-and-outs—your road rules, rentals, and insurance—she'll most certainly be alright, mate.
She'll be better than alright.
Get an International Drivers Licence
One aspect that many travellers often overlook when taking a road trip, is the importance of getting an International Drivers licence. While it is not always 100% strictly necessary to hold an international driving permit, some countries and states DO insist that foreign road users have them – ignorance of this is not a valid defence and the penalties for not having one can prove expensive.
Even if you are visiting a region where an International driving license is not mandatory, they can still make your experience a lot better by speeding up the vehicle rental process and making traffic police roadside shakedowns that bit smoother.
Finally, in some countries officials may charge informal fines (aka levy baksheesh) if you can't produce an IDL. All in all, we think the $50 application fee is a sound investment.
You can apply for an international drivers licence quickly and easily by hitting the button below.
Renting a Vehicle in South Island
Honestly, I'm gonna skip the humdrum and straight-up tell you to travel New Zealand by campervan. It's bloody New Zealand: God made this land for the vanlifers.
There are plenty of choices for hiring a van in New Zealand including some big name rental companies. Jucy, Britz, and Maui Rentals are a few players you'll see everywhere on the road, however, get yourself a Wicked Camper. They're a long-time rental company in New Zealand AND Australia who have been serving backpackers their Batmobiles for two decades strong.
Now, if the vanlife ain't calling, all the above-mentioned rental companies—and a whole bunch more (Hertz jumps to mind)—still have lots of options. Cars, 4x4s, larger RVs, and even camping trailers.
Rental Insurance in New Zealand
Urrgh, insurance. The deal with rental insurance in New Zealand is the same as anywhere in the world: it's all hogwash.
The good news is that rental companies already offer a basic coverage free (or more aptly, built into your base rental cost). It's a legal requirement. You could technically just take off galivanting with that albeit with a much higher excess.
Road Rules in South Island
Honestly, commonsense leads the way. New Zealand does have plenty of road rules, but, unlike its sister state Australia, there aren't so many asinine ones that you need a codex just to keep track. Also (and also much unlike Australia), cops in New Zealand aren't so much just glorified tax collectors with revenue quotas to meet, so you really should be fine.
South Island road trip from Picton
Finishing at the Farewell Spit, Golden Bay
Distance: 915 km
Days: 7
This is the first driving route for the South Island of New Zealand and one that assumes you're starting a road trip from Picton (most likely after crossing on the ferry from Wellington). This almost-circuit (shaped more like a horseshoe) tracks down and up through some of the northern highlights of South Island before finishing in the Tasman/Golden Bay area—my personal favourite area of New Zealand to stay in—lapping up the sunshine for whatever time is left in your itinerary.
It's worth noting that the most famous points of interest in South Island—eg. Queenstown and Milford Sound—aren't featured here. Instead, I've given you a few drives around South Island that are much more underappreciated. Both the south drive to Kaikoura and northern drive along the West Coast and then up to Tasman Bay (skirting the Kahurangi National Park) before lapping up the sticky and sunny north are personal favourites of mine.
At the end of this self-drive around the South Island of New Zealand, the return to Picton is a fairly simple trek. Nelson (an even closer drive from Takaka) is also close by with a domestic airport, or you can instead drive this entire South Island road trip itinerary in reverse and opt to travel to Christchurch after Hanmer Springs instead of Kaikoura. The international airport is there. You'll also find plenty of yoga retreats in this area.
Road Trip Highlights:
Sunrise from the east coast.
Melting in the hot springs at Hanmer Springs.
Driving the West Coast.
The beaches of the Tasman.
Slowing down in Golden Bay.
Day 1: Picton to Kaikoura (156 km | 2-2.5 hours)
Ahh, Picton, the gateway to South Island… the semi-boring gateway to South Island. The township itself is admittedly a bit dull, but the beauty of the surrounding area of the Malborough Sounds act as a very suitable introduction to the island.
The southbound drive to Kaikoura along State Highway 1 and following the east coast of South Island is just a taster of things to come. First, it'll be a gentle coast through New Zealand's premier wine country (the New Zealand vineyard tours here are EPIC!) before reaching one of South Island's (marginally) less dramatic coastlines—mountain ranges on the west sloping into rolling hills to the ocean.
Once you arrive in Kaikoura—the windswept coastal town—there's no better way to celebrate a successful first day of the South Island road trip than with a proper seafood feast. New Zealand style of course…
The good ol' takeaway shop!
Day 2: Kaikoura to Hanmer Springs (131 km | 2-2.5 hours)
There's plenty to do in Kaikoura but nothing is better than catching the dawn on the coast (potentially with a stop-off to say hi to the aquatic furry locals at the Kaikoura Peninsula Walkway). When you're ready to depart, drive to Hanmer Springs, another gem of a destination in South Island.
The faster route is via the Inland Kaikoura Route (70), however, adding a scenic extra leg to the trip by continuing on Highway 1 south is definitely a recommendation. Although having been repaired quite substantially, remnants of Kaikoura's 2016 earthquake still litter this section of coastline. Somehow, all the fractured and fragmented stretches of the landscape just make the scenery even more beautiful.
And then you get to finish day 2 of your South Island road trip melting away your problems in the springs! Queenstown's introverted and more chill little bro, Hanmer Springs is the perfect place for an adventure holiday in New Zealand without the rampant backpacker-fuelled binge alcoholism. You'll find some of the classic South Island adventure activities here like rapid rafting, quad biking, ski fields, bungee jumps, and, of course, the show-stealer: the hot springs!
Day 3: Hanmer Springs to Westport – the West Coast (313 km | 4-4.5 hours)
Ok, so you're actually going to drive from Hanmer Springs to Westport via Greymouth. That's because the goal is not Westport but purely to drive the West Coast itself. And that's because the West Coast is one of the best drives in New Zealand full stop.
Untamed, wilderness, and wild are just some of the words people use to describe the West Coast of South Island. Personally, though, I prefer 'prehistoric'. The place just feels so ancient and is so sparsely populated that you truly feel like your catching a glimpse of the proper Aotearoa.
Also, the weather sucks farts. Like, you may think that's a crude and ineloquent way to put it but trust me—once you get to the West Coast, your first thought will also be 'the weather sucks farts'. It's cold and windy (even in summer), it's the wettest area of New Zealand (even in summer), and the sandflies are always lurking about. Truthfully, the West Coast is best experienced from inside a car…
But that's part of the charm! They don't call it the Wild West Coast for nothing. You go for the untouched landscape; if you want joints and sun, you go to Golden Bay (spoiler warning).
Day 4: Westport to Nelson (214 km | 2.5-3 hours)
Ohhh, this is a pretty South Island drive too! Through the lush forests, trailing the rivers, all the way to twinkling Nelson.
I'd say Nelson is the most East Coast Australia feeling place on South Island. East Coast Australia vibes is going be the reoccurring theme for the last few stops of our first driving itinerary for New Zealand's South Island… Well, it's like the east coast of Australia… except better!
Perched right on Tasman Bay, the city is no stranger to blue skies and ridiculously blue water. Like, I'm talking twinkling 'oh sorry, I got lost in your eyes' blue. It's the coastal life.
Swimming, restaurants, cafes, shopping, festivals, markets… you get the idea. It's like a busy slow-life; alternative living at a premium price. Nelson is no stranger to tourists, budget backpacker hostels, and the weekend rush.
Honestly, it doesn't attract me as much as the rest of South Island's points of interest further up the bay (and the next bay over) but it's still well worth checking out. Especially for anyone that enjoys that small beachside-city style of living.
Day 5: Nelson to Motueka (42 km | 30-45 minutes)
Blimey, that's a short drive! Truthfully, I hitched it in about an hour, and what a nap that was!
The drive may be short, but you're going to be grateful for the extra time to explore these next two stops. Tasman Bay (and Motueka) is a pretty standard visit on most people's itineraries for the South Island of New Zealand. It's home to the magnanimous Abel Tasman National Park.
Even outside of the national park, Tasman Bay is home to heaps of stellar beaches. It's a hippy-haven, a major point of interest on South Island for lovers of permaculture, and an area that just carries a real feeling of openness to travellers, drifters, and backpackers alike.
Good vibes, good bud, and good boogies are what define Mot and the surrounding villages. Even on a quick drive through town, chances are you'll make a friend!
Day 6: Motueka to Takaka (57 km | 1-1.5 hours)
Oh, snap—we're here! If I get a bit gushy and start talking about joints way too much, I apologise, but we're here! There's no feeling quite the same as the drive into Golden Bay, summitting Takaka Hill and seeing the spread of the intoxicating landscape beneath you.
Takaka—weird and wonderful Stuckaka—is a bubble of a town in every sense of the word. A snowglobe without the snow.
Weirdos, ferals, travellers, drifters, normies, (honourable) thieves, and honest folk all float into Takaka and many never leave. It's pure hippy-shenanigans through and through: scrumptious spliffs, bangin' tunes, and a friend is only ever a stroll through town away. That's why I reckon any road trip in New Zealand's South Island should finish in Takaka: because you may just want to get stuck for a while.
If the slow and easy budget backpacker lifestyle isn't your cup of tea, then there's still lots to draw you in: surfing, rock climbing, and the immense Kahurangi National Park to disappear in for at weeks at a time. Whether you're there for the mountains, the beaches, or the forests, Golden Bay has it all.
Y'know… if you actually leave Takaka.
Day 7: Takaka to Puponga/The Farewell Spit (47 km | 45-60 minutes)
And this is your last trek north. While I'd always recommend doing the sticky Takaka life for as long as feels right, taking your South Island road trip this far north and not finishing the job would just be plain silly!
When you look at a map of South Island, you'll see a strip of land jutting out the top like a talon: that's the Farewell Spit—one of the longest natural sandspits in the world. While driving this far north on South Island is a pretty spectacular thing to do in New Zealand, it's not always so popular on the tourist trail given its remoteness.
But to reiterate, Golden Bay is so yummy. Girt by clean, Kiwi ocean waters, secluded beaches, and the overlooking mountains (yet avoiding the harsher weather of further south), it's one of the most tranquil places in New Zealand to finish a South Island road trip itinerary.
Getting stuck purely in Takaka for two weeks would be a mistake (*cough* me *cough*).
South Island road trip from Christchurch
Finishing at Mount Cook, Southern Alps
Distance: 1661 km
Days: 8
Ok, we're heading further south; it's the South Island of New Zealand road trip itinerary numero dos! If you know much about New Zealand at all, then you know that there are some glaring omissions on our first driving itinerary. It's time to go visit the other famous attractions of South Island!
This time we're planning our South Island road trip from Christchurch. It's where the only sizable (though not very sizable) international airport is on South Island. It's also a major thoroughfare for flights coming from North Island.
South Island is about to get really South Island. We'll be driving through a huge host of terrains from devastating mountain passes to (more) primordial coastlines and sweeping fjords.
Things are really starting to get otherworldy. You're about to experience the real Aotearoa.
Road Trip Highlights:
Arthur's Pass, rain, hail, or shine.
More West Coast magic!
My sweet, darling Wanaka.
The haunting majesty of Milford Sound.
The approach to New Zealand's highest mountain—Aoraki (Mount Cook).
Day 1: Christchurch to Arthur's Pass (148 km | 2-2.5 hours)
Honestly, fuck Christchurch. You can stay in Christchurch if you want; it's not a bad city (it's certainly no Auckland), but my God is it boring. Just get your car and get out: that's the recommendation.
Instead, you're going out to experience some of that devastating, primordial nature I told you about—Arthur's Pass! Arthur's Pass is a trip.
The first time I passed through Arthur's pass, the road-weary entourage of misfit travellers I'd banded with didn't stop. We drove through the Jurrasic valley: the weather was misty and the rains spewed in cascading falls from the cliff faces streaming down enormous ferns and into the surging river below.
I made a not-so-silent promise to my friend that we would return with more time. So we did.
You won't find much in the way of inhabitants in Arthur's Pass. There's a small settlement at Castle Hill and then a tourist centre in the middle of the pass and that's about it. This is a place to visit in South Island to shush your face, shush the ambient noise of the world, and sit in stoned silence by the sheer magnitude of nature.
The hiking is hella mean too.
Day 2: Arthur's Pass to Franz Josef Glacier (233 km | 3-3.5 hours)
The southern stretch of the West Coast—no less gorgeous and no less wild (and still with all your sandfly homies). It's much the same vibes as the northern side of the West Coast, however, the drive down through Haast into the Otago region and Wanaka is mesmerising. That's tomorrow though; first, Franz Josef Glacier.
Personally, I don't get Franz Josef—it feels like a tourist trap through and through. An expensive town coupled with a short and exceedingly popular walk to a glacier that's receded so far it looks like it left skidmarks in its undies.
Still, Franz Josef Glacier is a massive tourist attraction on South Island—it's in all the brochures—and it's a good stopover to break up the drive to Wanaka. It's worth a squizz at the very least. Particularly if you're actually going on the glacier.
Day 3: Franz Josef Glacier to Wanaka (284 km | 3.5-4 hours)
Sweet, darling Wanaka; my busking paradise. It's hard to recommend backpacking Queenstown to people when Wanaka is only an hour's drive away. It's still touristy and busy but it also feels like a town where you can escape all of that. The lake always feels tranquil.
Perched on the shore of the absolutely drop-dead spectacularly sexy Wanaka lake, it's a tourist town in the warmer months and a ski town in the colder months. Much like Queenstown, Wanaka is an all-year-round destination—with plenty of activities, nightlife, and cool places to stay—however, without the messy backpacker-and-booze execution.
And the drive there? A magical mystery tour, man.
The wild sights of the West Coast quickly turn into dense, moss-laden rainforests before becoming the rocky (and very Colorado-esque) hills of the Otago Lakes District). All in the space of a 4-hour drive. Magnificent, muckless New Zealand.
Day 4: Wanaka to Queenstown (69 km | 1-1.5 hours)
So, I may not have been subtle about my displeasure for Queenstown. It's the rum and raisin to my blessed hokey pokey Wanaka, HOWEVER, it is still mighty gorgeous (because it's New Zealand).
There's no shortage of cool things to do in Queenstown for adventure fiends, boozehound backpackers, and second-hand shoppers alike. Just about everyone on a driving tour of South Island or New Zealand as a whole will end up staying in Queenstown at some point.
It has everything you'd pretty much expect from South Islands's premier holiday destination and adventure capital: there's shopping in droves, adventure activities, budget to luxury accommodation, and more food, booze, and drugs then you'll ever need to consume! The downside is that there's never a chill time of year to plan a trip to Queenstown. There's really no off or shoulder season.
In the summer, the lake sparkles just as much as Lake Wanaka and the waterfront markets crowd with tourists. And then, come snow season, the town floods with snowbums and it becomes a proper ski town with everything that entails: powder snow, banger parties, and a lot of shitfaced Aussies.
Day 5: Queenstown to Te Anau and Milford Sound (171 km | 2-2.5 hours)
The Te Anau township is the gateway to Fiordland, which still remains one of the most unexplored places in New Zealand. Fiordland is marked by incredibly wet weather and often inaccessible terrain. It's true to say that this landscape of Fiordland still remains untouched and authentic to New Zealand's ancient heritage.
The town itself doesn't have much to offer, but it is the entry point to both Fiordland as well as the Milford Sound. What's Milford Sound? Oh boy, you're in for a treat.
Rudyard Kipling's own personal "Eighth Wonder of the World". TripAdvisor's 2008 winner of the Traveler's Choice Destination Awards. And just an all-round marvel to behold.
From it's inky black waters to sprawling fiord setting harkening back to Scandinavia (on steroids), the sheer cliff faces of lush vegetation and rolling cascades of water are unfathomable in any weather conditions. It sparkles under the sun, overwhelms the sense in the rain, and if there's a lighting storm?
Well… that's the holy grail.
Day 6: Te Anau to Bluff (179 km | 2-2.5 hours)
Now, you could skip Bluff entirely. Bluff is the southernmost town on South Island (however, it's not the southernmost point), and I'd be lying if I said there was much going on down there. It's a bit of a dead-end seaport town (the humongous seaweed growing on the rocks is pretty damn special though).
So why come to Bluff? Simple—it's where you catch the ferry to Stewart Island.
Stewart Island is about as far from the conventional backpacking trail in New Zealand as you can possibly get. It's like New Zealand's third smaller and more desolate island. It consists of one small settlement and then it's just nothing: nothing but trees and animals. No roads, no people, no fish and chips; only nature.
Now, you may not have enough time on your road trip through South Island to cross the ferry and properly explore Rakiura (Stewart Island's Maori name). However, if you're in the throes of planning a road trip in New Zealand's South Island, I'd strongly suggest putting some days aside for it (and particularly if you're a lover of off-the-beaten-path travel).
You can't get much more far out and much more into the "real New Zealand" than Stewart Island. Tell a Kiwi you tramped Stewart Island's Great Walk, and they'll be impressed. Tell them you saw an actual kiwi there, and you'll definitely have their respect.
Day 7: Bluff to Dunedin via the Southern Scenic Route (259 km | 3.5-4 hours)
Ahh, the Southern Scenic Route—it's so good I hitched it twice! I hitchhiked solo from the Bluff end to meet my friend in Dunedin; he then promptly told me we were going to hitchhike to Bluff via the Southern Scenic Route. The second time around, we even got to hitch it in the rain!
But it is really pretty, to be fair. Is it worth '4 hours waiting in the rain for a ride' pretty? Yeah—defs.
The Southern Scenic Route is (as the name would suggest) a very scenic drive in South Island and one that doesn't make most people's campervan itinerary for New Zealand. It should though. It's a slower trundling drive along the windswept cliffs and through the ancient coastal forests of New Zealand's Deep South.
And to top it off, you'll be terminating the day's drive in Dunedin, another overlooked highlight of South Island. Dunedin is a beautiful architectural disaster birthed by the genius idea of copying Edinburgh's construction plan verbatim and plopping it down on New Zealand's hilly southeastern coastline. The result is a charming and often oddly-designed Edwardian-style city that mixes off-beat student life with a more conservative feeling.
Which is kinda New Zealand's Deep South in a nutshell: an eclectic mix of straight oddballs and more traditional rural life. There are way fewer people this far down, and of the ones that are here? The accent is even funnier!
Day 8: Dunedin to Aoraki / Mount Cook (317 km | 4-4.5 hours)
The last stop of your South Island road trip and there's nowhere more appropriate to finish than Aoraki (Mount Cook): the highest mountain in New Zealand. The road approaching Mount Cook and the Aoraki National Park still remains one of the best drives in the South Island of New Zealand purely for the truly humbling spectacle of it.
Mount Cook is the defining pinnacle of the Southern Alps mountain range—the 500 kilometre stretch of snowcapped peaks that run nearly the whole length of South Island. You get a whole host of ridiculously sexy mountains, a metric shittonne of glaciers (that blow Franz Joesf and Fox Glacier out of the water), and endless opportunities for hiking and mountaineering.
So while the Southern Alps may be a mountain-lovers paradise, the question is…
Can you climb Mount Cook?
Sure, if you're an experienced mountaineer with the right outdoor adventure gear suited for the job. For everyone else, simply hiking around the behemoth and the surrounding alps will have to suffice.
Tip number one!
The (admittedly fucking awesome) road trip itineraries for South Island that I've done up are totally legit and can be completed in the time alotted. Still, slow travel is and unequivocally always will be the best type of travel.
A lot of these destinations deserve to be slowed down for. Golden Bay is a place for the slow-tempoed, Milford Sound really does deserve at least one multi-day tramp, and if it's winter, you may really want to get into some snowboarding in Queenstown (or Wanaka because it's better).
Don't get locked in! New Zealand is pretty goddamn magnificent. She deserves to be enjoyed in her own time.
Tip 2: Staying Safe in New Zealand
New Zealand is fine. Totally and absolutely fine. Things can happen the same as anywhere else, but they don't happen much in New Zealand.
Normal safety rules for travellers still apply: be smart and trust your gut. Do take care of your stuff though, especially in touristy areas like Queenstown. I had my phone in Raglan (on North Island) nicked letting my guard down like a dope.
The thing to really look out for is New Zealand itself: mother nature is a fickle bitch.
Talk to locals to get the lay of the land. Don't go hiking unprepared. Don't climb a mountain without knowing the weather forecast, and don't dive headfirst into a river or lake.
It's standard staying safe in nature stuff. Even the nature is lowkey though. There's, like, one poisonous spider in the whole of New Zealand and no snakes. The earthquakes might get ya though.
Tip 3: Insurance! (Again)
Yeah, we covered insurance, but this is one more firm reminder not to let the rental companies take you for a ride (so to speak).
Don't be a dope—get yourself covered with RentalCover.com BEFORE you pick up your rental. And consider insuring yourself too!
Members of The Broke Backpacker team have been using World Nomads for some time now and made a few claims over the years. They're an easy to use and professional provider that the team swears by.
World Nomads' mission is to support and encourage travellers to explore their boundaries. They offer simple & flexible travel insurance, and safety advice to help you travel confidently.
They've been doing it since 2002 – protecting, connecting, and inspiring independent travellers just like you.
Get a quote below or read our in-depth review!
World Nomads provides travel insurance for travelers in over 100 countries. As an affiliate, we receive a fee when you get a quote from World Nomads using this link. We do not represent World Nomads. This is information only and not a recommendation to buy travel insurance.
If you're still not sure what the right coverage for you is, then we've put together a comprehensive comparison of the market's best travel insurance companies. Just make sure you cover yourself!
Tip 4: My Favourite Second-Hand Shops – Bonus Section! 🙂
This is a bonus section because I wasn't really sure where else to fit it in, but I just desperately wanted to talk about it. The second-hand shops in New Zealand are killer! Nothin' but absolutely, splendiferously mean bargains left, right, and centre.
I made it a ritual of mine to check out the second-hand shops in any new place I rocked up in. Like, fair, I'm a bit of a nerd for op-shops, but even in regards to getting your hands on pre-loved budget backpacking tents, camping goods, or trekking gear, the second-hand shops have got what you need:
Nelson – There's nowhere unique in Nelson that I know of; it's just the usual contenders (Salvos, Vinnies, etc.) All the usual contenders are there, however, and they're all close together with a sizable stock too!
Motueka – It's the same deal as Nelson but definitely worth the browse.
Takaka – There's a couple in Takaka and you're looking for Trash Palace because it's next-level! Imagine all the cool apparel and oddities that ferals, hippies, and weirdos leave behind.
Wanaka – The second-hand shops and cosy motels in Wanaka may be the other reason for my not-so-secret love affair with this gorgeous town. There's a few in the town itself, and then, just outside of town a little bit (at the waste management plant), is WasteBusters which still remains as one of the best second-hand shops I've ever been too.
Queenstown – Queenstown has a bunch of good ones and the other added bonus is—given that it's the adventure capital of New Zealand—you'll get heaps of cheap outdoors gear. Especially clothes: there's a lot of woollens, merinos, and trekking stuff.
Tip 5: Have a Blast on Your South Island Road Trip!
There's so much to see. And it's all so goddamn pretty! That's why I say slow down.
South Island is a New Zealand road trip on steroids, opiates, and every other drug under the sun. South Island is a drug.
From some of the most legitamately tear-inducing sunsets I've ever witnessed to some of the kindest souls I have ever met, South Island has it all. While the island may be more than 150,000 km² in size, it never loses that small village feeling.
The more you slow down, the more friends you will make and the more of South Island's hidden gems you will discover. I've met people from North Island that have never even set foot on South Island, much less ventured all the way down to Southland.
There really is the potential to still find the untouched Aotearoa. Despite the ease of travelling and closeness of everything, it still feels like somehow you've accidentally ended up far from where any human has ventured before. Like if you just pulled right over here, got out of the car, and crossed that hill over yonder, you'd find some glorious secret that hadn't been seen since the days of the Maori.
So pack your car with the essentials and get yourself out on one of the best road trips in South Island you can! Whether it's one of these driving routes or one of your own inception, you really can't go wrong. There's so much to discover and so much beauty: there really is a spark of the Divine in New Zealand's landscape. And before you ask, can I afford it? Yes, of course you can, you dope, just make sure to budget well.
Plus, it's still the most no-shoes-friendly country I've ever been in.
---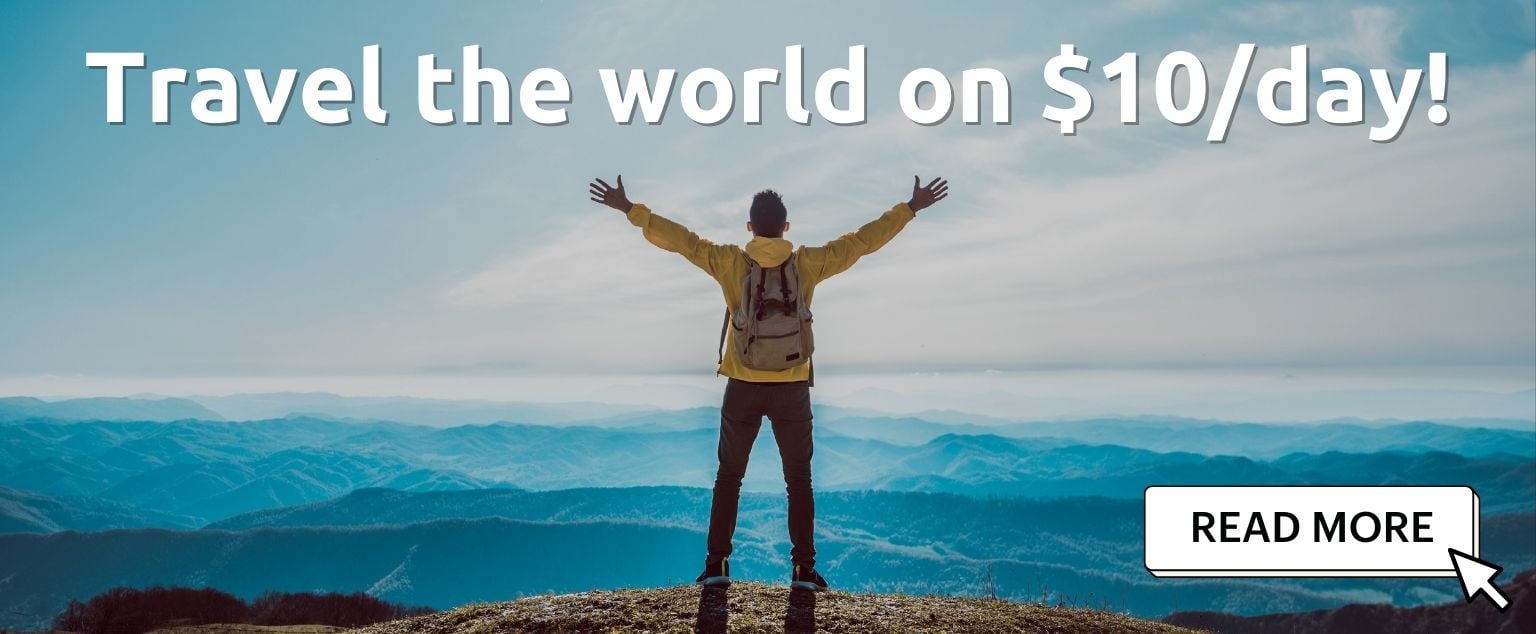 And for transparency's sake, please know that some of the links in our content are affiliate links. That means that if you book your accommodation, buy your gear, or sort your insurance through our link, we earn a small commission (at no extra cost to you). That said, we only link to the gear we trust and never recommend services we don't believe are up to scratch. Again, thank you!