If you crave adventure and adrenaline-fuelled fun, then Queenstown is the place to go! The city is widely regarded as the adventure capital of the world and never ceases to impress.
Queenstown is located at the bottom end of South Island, New Zealand. Surrounded by rugged, snow-capped mountains and mirror-like lakes, the scenery is simply breathtaking! Of course, the world got to know much of this stunning backcountry from the Lord of the Rings trilogy.
The area is home to some of New Zealand's premier ski resorts, and is actually the birth place of It was also the birthplace of bungee jumping.
If you're planning a trip to Queenstown, check out our recommendations for making the most of your holiday. This is the perfect guide to the city, and will ensure an incredible 3 days in Queenstown!
Queenstown is full of history and incredible nature spots that are second to none in this world! It's not called the Adventure Capital of New Zealand for no reason. It has something for every traveler, from sprawling parks to incredible museums and delectable food, there is so much fun to be had in Queenstown!
Whether you're spending one day in Queenstown or you're backpacking New Zealand with no plan, there are some phenomenal options jostling for a spot on your list! I'd personally suggest taking at least two-three full days in Queensland to explore the city. If you want to see all of the important landmarks you might be able to fit everything into 24 hours, but that'll guarantee a lot of stress. So do yourself a favour and set more time aside.
In this itinerary, you'll find three days packed with action, culture, history and adventure. But don't worry, you won't have to rush from A to B, trying to fit everything in. I've chosen the ideal daily structure, added times, routes to get there, and suggestions on how long you should spend at each spot.
Of course, you can add your own spots in, swap things around, or even skip some places. It's your adventure in Queenstown after all! Use this itinerary as inspiration instead of a fixed plan to get the most out of your trip.
3 Day Queenstown Itinerary Overview
Queenstown is a small vacation town on the banks of Lake Wakatipu. That said, it is still worth reading up on the different areas to stay in Queenstown before deciding on where to book your accommodation! For this reason, I would like to introduce you to two popular areas in town and help you choose your ideal spot on your vacation in Queenstown.
For a great stay in Queenstown with idyllic viewpoints of the lake, you may want to stay up on the hillside, at the base of Queenstown Hill. The accommodation around here tends to be a bit pricier, but the experience is well worth the money!
If you want to stay in the center of the action, then Downtown Queenstown is the place for you.
This area is abuzz with restaurants, shops, bars and cafes. Everything you need will be within walking distance, except the ski slopes, of course.
For a budget-conscious stay, I'd recommend checking out the hostels in Queenstown. Each of them offers a comfy bed and a safe place to rest your head. Hostels will be the easiest way to keep your travel costs low. If you are still on a budget but have a little more to spend, motels in Queenstown are super cosy and ideally located.
A backpackers with one of the most amazing views in Queenstown, Nomads has a vibrant atmosphere and is a great choice for young travelers! From the balcony, you'll be greeted with views of snow-capped mountains. The hostel is perfectly situated in the heart of Queenstown, just a short walk away from loads of shops. The staff here are super friendly and helpful too!
Best Budget Hotel in Queenstown – Melbourne Lodge
Melbourne Lodge is one of the most popular lodges in Queenstown, offering a pleasant stay at an affordable price. The rooms are large and have huge windows to let in lots of light, and offer a great view of the surrounding area. The outdoor deck overlooks Queenstown Bay and Gondola. Accommodation options include private rooms, budget rooms and self-contained studios and apartments!
Heartland Hotel Queenstown offers luxury accommodation and breathtaking views of Lake Wakatipu and the surrounding mountains! The hotel boasts a brasserie that serves amazing breakfast buffet daily! Hotel staff members go out of their way to make guests feel like royalty. The hotel has a distinct alpine cabin feel to it with all the bells and whistles of a luxury hotel.
Spending 2 days in Queenstown is just long enough time to experience a few highlights. The first day Queenstown itinerary has a little bit of everything in it, including outdoor activities, animal encounters, and a spa treatment!
9:00AM – Coronet Peak
Approximately 10 miles north of downtown Queenstown lies the picturesque ski and snowboard destination of Coronet Peak. Open during the winter months, this ski area features 32 slopes, two terrain parks, a tubing park and a ski school!
The slopes are geared to skiers and snowboarders of all levels, so beginners, intermediates and advanced visitors will all feel right at home. While the ski slopes are closed from October to May, visitors will still be able to drive to the top and take in the beautiful surroundings in summer.
To get to Coronet Peak, you can take a Snowline Express shuttle departing from central Queenstown's Snow Centre.
Cost: Lift passes from $69 USD
Getting there: Shuttles leave between 8 and 11:30 am, return shuttles start at 1:30 pm, and cost around $13 USD.
How long should I spend there: at least 2-3 hours to enjoy some good skiing.
1:00PM – Lake Wakatipu
Lake Wakatipu is NZ's third-largest lake. The lake bed sits below sea level, reaching a maximum depth of 1,243 ft! Legend has it that the lake's shape is the burned outline of an evil giant that was burned sleeping with his feet drawn up.
The lake can be experienced in any number of ways. By boat, it can either be a leisurely steamboat ride or an exhilarating jet boat ride! Take in the marine life below deck in the underwater observatory or enjoy a paddle in a kayak.
The water is icy cold, so even on scorchingly hot days, you may not want to spend too long in the water! But if you fancy some sun, head down to Marine Parade to find the closest thing to a beach in Queenstown.
Cost: Free
Getting there: Drive for 15 minutes on Glenorchy-Queenstown Rd.
How long should I spend there: Around 30 minutes should be enough to see the lake, unless you want to do water sports.
1:30PM – Botanic Queenstown Gardens
Queenstown Gardens is a perfect city escape on any Queenstown itinerary. This pretty park is found a small piece of land that sticks out into Lake Wakatipu.
There are a number of activities and landmarks inside the park, surrounded by beautiful landscapes and natural vegetation. In addition to some large exotic trees and a rose garden, the gardens feature an 18-'hole' disc golf course, an ice-skating rink, skate park, lawn-bowls club and tennis courts.
A gentle stroll around the peninsula and gardens takes about half an hour. Out near the point, there's a memorial to Captain Robert Scott (1868–1912), leader of the doomed South Pole expedition, which includes an engraving of his moving final message.
Cost: Free
Getting there: it's in the centre of Queenstown
How long should I spend there: About an hour should be enough time
2:30PM – Kiwi Birdlife Park
If seeing the cute and mysterious kiwi bird is on your Queenstown itinerary bucket-list, then this is your best chance to do so! This family-friendly attraction is Queenstown's premier destination for animal-spotting.
The Kiwi Birdlife Park is home to 10,000 native plants and birds! Inside, you'll find over 30 species of animals, including tuataras and scores of birds like brown kiwis, black stilts, falcons and rainbow lorikeets.
One of the highlights has to be the darkened kiwi houses that are home to the national bird of New Zealand!
Insider tip: Try and catch the kiwi feeding show that happens five times daily!
Cost: $35 USD
Getting there: it's a 10 minute walk from the last stop.
How long should I spend there: About an hour should be enough time
3:30PM – Skyline Queenstown
Located right next to Kiwi Birdlife Park is Skyline Queenstown, where you can take a gondola to the top of Bob's Peak! The gondola takes you through pine forest and up to almost 1,400 ft above sea level. Once at the top you'll be treated to panoramic views that will take your breath away!
There is a cafe and restaurant to grab a bite to eat at or enjoy a hot beverage when it's chilly outside, a souvenir shop and an observation deck that you may not want to leave! For more exciting thrills there are also a number of activities you can take part in to get your adrenaline flowing.
There is an exhilarating downhill luge course, bungy jumping, zipline courses and a mountain bike track. Of course, if you just prefer to walk around, there are many good hiking routes too!
Insider tip: You can take the Tiki Trail to hike to the top, instead of taking the gondola. The hike takes around an hour for someone of average fitness level!
Cost: $28 USD
Getting there: It's right next to the last stop.
How long should I spend there: Around 20 minutes to enjoy the view and take photos.
5:00PM – Onsen Hot Pools
After a long day of adventure visiting Queenstown attractions a good soaking in a hot tub will be just what the doctor ordered! For some relaxation with a view, make sure to add the Onsen Hot Pools to your Queenstown itinerary!
The soothing effects of the Onsen Hot Pools are just as good in summer as they are in winter. Onsen boasts several idyllic, cedar-lined hot pools overlooking the Shotover River, and massage rooms that provide an overall boutique day-spa experience, second to none!
While the daytime views are gorgeous, a nighttime soak when the stars light up the sky is an unforgettable experience! It is also a great place to experience a Queenstown sunset.
Insider tip: A free shuttle service from the corner of Camp and Shotover Street can be requested when booking!
Cost: From $41 USD
Getting there: it's a 10 minute drive from the last stop along Gorge Rd
How long should I spend there: as long as you wish! Though after an hour your skin starts to wrinkle like a dried prune.
The second day of our Queensland trip itinerary explores a little further beyond the city limits, but is guaranteed to knock your socks off! There is adventure, history and adrenaline-fuelled fun all in one.
9:00AM – The Remarkables
The huge mountain range you can see to the east of Queenstown is called The Remarkables. It's a mountain summit with ski slopes and winter activities that lives up to its name!
A long, twisting road climbs up the mountains just outside of town and leads to an excellent ski resort! The drive is one of the most scenic drives you can take in Otago and can take up to an hour if you stop to take in the vistas.
In addition to the ski slopes that are great fun in winter, there is also a great little hike to Lake Alta that you can do in summer. It takes about 90 minutes there and back, and the trail is a lot quieter than Ben Lomond.
If skiing isn't your preferred choice of activity, I highly recommend taking a scenic flight over the glaciers, fiordland national park and snow top peaks of The Remarkables by helicopter. It will be an experience you'll never forget!
Cost: From $13 USD
Getting there: If you don't have a car, you can catch the Snowline Express shuttle to The Remarkables from 8 – 11:30 am daily, and back from 1:30 pm, during the ski season
How long should I spend there: At least 2-3 hours to enjoy some skiing.
1:30PM – Queenstown Hill
Queenstown Hill, or Te Tapu-nui (mountain of intense sacredness) in the native Maori language, is a small hill overlooking the city. It is particularly popular for its Time Walk trail, one of the best free things to do in Queenstown!
The mile-long trail takes between 2-3 hours to complete. The walk was designed to showcase the past, present and future of Queenstown. As you make your way along the track, you'll come across the popular 'Basket of Dreams' sculpture as well as six information plates that inform you about the different epochs of Lake Wakatipu and Queenstown.
The reward when reaching the summit is fantastic 360-degree views of the area, including Lake Wakatipu, the Remarkables, Cecil Peak and Karawau River!
If you would like to stop for a snack before descending, you might enjoy a little picnic on the shore of the small mountain lake.
Insider tip: Take some snacks and stop for a scenic picnic beside the small mountain lake, before descending down again!
Cost:

Free

Getting there: it's a 30 minute drive along Remarkables Ski Field Access Rd
How long should I spend there: Around 30 minutes to see the views.
2:00PM – Lake Hayes
For another incredibly scenic stop on your Queenstown itinerary, head to Lake Hayes. Located a few miles east of Queenstown, the lake is a perfect pitstop on the way to Arrowtown!
Lake Hayes is also known as the mirror lake, for the beautiful reflections that can be seen witnessed early in the morning. For this reason, it is one of New Zealand's most photographed lakes. Of all the pictures you take during your 2 days in Queenstown, a picture of Hayes Lake is very likely to make your friends back home the most jealous!
Around the lake, there are plenty of tables and chairs, and large grassed areas available for picnics and recreational activities. There is also an 8km loop around the whole lake to enjoy the tranquil setting from all angles.
Cost: Free
Getting there: it's a 12 minute drive along State Hwy 6
How long should I spend there: Around 1 hour to see the views and have a picnic.
3:00PM – Arrowtown
A short 20-minute drive from Queenstown is the former gold-mining settlement of Arrowtown. This historic gold mining town is a charming and quirky town located on the banks of the Arrow River, is surrounded by beautiful mountains and is known for its breath-taking fall colors!
The main street is lined with well-preserved buildings from the late 19th century. Much of the place has an interesting story to tell, and is well worth a stop when touring Queenstown!
In addition to historical tales and loads of old-time character, the town also has pleasant walking trails, technical mountain biking routes, gorgeous picnic spots and quaint streets.
Cost: Free
Getting there: It's a 10-minute drive along Arrowtown-Lake Hayes Rd.
How long should I spend there: Around 2 hours should be enough time.
5:00PM – Gibbston Valley Winery
For a touch of class on your Queenstown itinerary, make a stop at one of the region's finest wine farms! Gibbston Valley is the Central Otago Wine Region's oldest commercial winery, and one of the closest to Queenstown. Established in the early 1980s, its vineyards are perched up the rugged schist mountains near Kawarau Gorge.
The high altitudes and diversified climatic conditions combine perfectly for the production of Pinot Noir, which Gibbston Valley achieves with great success! The winery is home to New Zealand's largest wine cave and is well worth a look around.
For a chill day out, grab a few tastings and enjoy their wines and a cheese board in a pleasant setting. The winery also has mountain bikes that can be hired for the day and two fantastic cycling trails running through the property.
Insider tip: To ensure your whole group can enjoy themselves, take advantage of the shuttle service to and from Gibbston Valley!
Cost: Free
Getting there: It's a 10 minute drive to Central Otago Wine Region via McDonnell Rd and State Hwy 6
How long should I spend there: About an hour should be enough time
If you plan on spending more than 2 days in Queenstown, you'll be happy to hear that there is still lots more to see and do! For your convenience,I have included extra activities to provide the perfect 3-day itinerary!
Moke Lake
A picturesque lake with stunning views and photo opportunities
Walk around the perimeter of the lake on The Moke Lake Loop Track
A great place for some peace and quiet within 20 minutes from the city
On a beautiful day, there are few better places to visit around Queenstown than Moke Lake! Load up the rental car with food and drink, and head to the lake for a picnic. Moke Lake is yet another stunningly scenic spot, but you won't believe how peaceful it can be even being so close to the city!
Like everywhere in Queenstown, it's surrounded by gorgeous mountains inviting you to relax and enjoy yourself. The stunning lake is framed by mountains and is a popular spot for walking, cycling, camping and in warmer temperatures, even swimming.
The Moke Lake Loop Track is a popular short, undulating walk and mountain biking trail. The trail takes you right around the edge of picturesque Moke Lake, through grassland and surrounded by towering mountains. After a short climb, you will be rewarded with a stunning view overlooking the lake!
There are picture opportunities all the way around the lake that will make anyone envious. On a clear day, you will not find a place with water so still and air so silent!
In addition to walking and biking, you can also indulge in a bit of fishing, or enjoy a leisurely paddle across the lake in a canoe or kayak.
Nevis Valley
Home to the biggest rope swing and 3rd highest bungy jump in the world
Enjoy locally produced dishes in a fine dining setting at Rata Restaurant
Enjoy the largest rope swing in the world.
The Nevis Valley is one of Queenstown's most iconic adventure sights! It is famous for being home to the biggest rope swing in the world!
This stop is an absolute must, and should feature on every adventure seeker's 3-day itinerary in Queenstown! At 440 feet, the Nevis Bungy platform is also the third-highest in the world! The valley is slightly off the beaten track, and can only be accessed via a shuttle service.
Nevis Bungy is operated by AJ Hackett Bungy, the world pioneer of Bungy Jumping! The company actually originates from Queenstown and is now established as a world leader in the adventure activities tourism industry.
Insider tip: Take advantage of bungy jumping packages and bungy at 2 or 3 of the best bungee jumping locations in the world, right here in Queenstown!
Shotover River
The Shotover River is the best place in Queenstown to enjoy a jet boat ride or white water river rafting
Grab a tasty craft beer and dig into a delicious wood-fired pizza at Canyon Food & Brew Co, right next to the river
The best place for action water sports such as jet boating
The Shotover River is well known among thrill-seekers as one of the best rivers for jet boating and white-water river rafting! Even if you only spend one day in Queenstown, make sure you book an activity on this iconic river!
The Shotover River is 47 miles long flowing south from the Southern Alps through to the Kawarau River. It is a unique attraction that offers some of the most talked-about water sport activities in New Zealand!
Jet boats are fast and agile vessels that are capable of skimming over the water at breakneck speeds and can turn on a dime. While there are lots of other jet boat rides around Queenstown, the Shotover is by far the best and most iconic! A jet boat ride will leave you breathless after all the screaming and laughing you'll be doing.
The drivers are super skilled, and comfortably take the jet boats through their paces, charging through the narrow canyon it feels like you are so close to the rocks you could reach out and touch them! For adrenaline junkies, this is the best way to end off 2 days in Queenstown.
Fergburger
This well-known burger joint makes the biggest burgers in Queenstown
If you are looking for quantity, pop in for a food adventure at great value for money
They are open from 8 am – 5 am daily
When it comes to food and drinks in Queenstown, there are plenty of good quality options. Eating out at restaurants can get costly, fast, so it's best to take advantage of meal deals and happy hours where possible to save some cash!
However, if there's one place you just have to try in Queenstown, it's Fergburger. If you know some people that have visited Queenstown before chances are you've already heard about this iconic establishment.
Fergburger is known for making large, hunger-busting burgers! No matter what time of day or night you go, you're likely to see people lining up to get a burger. The burgers are so big it's best to go on an empty stomach!
Once you've got your order, head down to the waterfront where this is a great floating bar on an old boat that has good happy hour drink prices and a BYO food policy. Alternatively, Fergburger is open until late at night, making it the perfect pitstop on the way home after a full night of drinking.
Walter Peak High Country Farm
Walter Peak High Country Farm is a unique New Zealand experience for all ages
Perfect family adventure activities.
Has some incredible afternoon tea.
If you're keen to slow things down with a short break from an adrenaline-filled Queenstown itinerary, then a stop at Walter Peak High Country Farm is what you need! At Walter Peak, you'll get a close-up of the high country way of life.
Located across the water on Lake Wakatipu's south-western shores, Walter Peak High Country Farm is an idyllic place to spend a relaxing few hours. The farm offers a unique farming experience with sheep-shearing demonstrations, encounters with Scottish Highland cattle and afternoon tea.
See the farm dogs round up sheep from the paddocks or stroll through the lakeside gardens. This is a stop where the whole family can enjoy a unique New Zealand experience!
Ben Lomond Track
A tough day-hike that rewards you with amazing views at the summit
For this Queenstown point of interest it's best to take your own snacks with you
Some incredible views from the top of the peak
The Ben Lomond track is a tough hiking trail for outdoor enthusiasts who'd prefer to keep their feet on the ground. It's a full-day hike that can take fit and experienced hikers up to 8 hours round-trip!
For safety reasons, the trail is only open from the beginning of November through until the end of March. The trailhead starts at the top of the Skyline Gondola on Queenstown Hill, which can be accessed via gondola or by foot, starting on the Tiki Trail.
The hike presents amazing views of The Remarkables, Coronet Peak and across the lake, and they just keep getting better the higher you climb. The route takes you over varied terrain of alpine and wooded landscapes!
At the summit of Ben Lomond, at over 5,500 ft, you'll be treated to unbeatable views of the surrounding landscape. A fitting reward for your efforts!
Queenstown Mall
Shop to your heart's content along Queenstown's leafy high street
You can find all the designer labels, small boutiques and sports gear you need
There are also plenty of restaurants and cafes where you can recharge for your next round of shopping
Queenstown is home to a great variety of fashion boutiques, retail outlets and shopping centers. This cosmopolitan New Zealand resort town has become a shopper's paradise of late, and has plenty to offer shopaholics and budget-conscious buyers alike!
It's pretty common to find central shopping locations, or high streets, in New Zealand towns and cities. In New Zealand clusters of retail outlets lining the street are referred to by locals as malls.
Queenstown's Mall Street is no different, and a walk along the paved walkways will uncover a pleasant showcase of designer boutiques, restaurants, souvenir shops, and international clothing labels. Big brands found on The Mall include yoga giant Lululemon Athletica, Australian retailers Country Road and Witchery, and local lingerie brand, Bendon.
With Queenstown being very compact and walkable, finding another shopping complex is never far away! Once you're done browsing The Mall and still want more then head to O'Connells Shopping Centre.
O'Connells is found inside a multi-story building, right at the heart of Queenstown. Here you'll find the iconic sportswear label Canterbury of New Zealand, and the more budget-friendly snow/street fashion outlet Alta.
Peregrine Wines
A wine farm with a beautiful setting and award-winning wines
Save some time for a pleasant wine tasting experience at their cellar door
Admire the architecture as you take a short break from all the adventurous activities on your Queenstown itinerary
Queenstown is a city surrounded by intimate wineries and beautiful vineyards. The area's microclimate makes it perfect for cultivating a variety of grapes, but it is undoubtedly best known for its Pinot Noir.
A winery visit is a must-do when spending 2 days in Queenstown!
Located in the Gibbston Valley, Peregrine Wine Farm has a beautiful setting with rugged mountains providing a striking background. Peregrine prides itself on growing premium Pinot Noir and white varieties on the estate while using sustainable methods that are kind on the environment. The winery is also actively committed to the conservation of New Zealand's native bird species.
It's not just the wine that is stunning here, but the architecture too. The modern tasting room with its roof that resembles a rising wing has also been adorned with an accolade or two. Peregrine's architecture, wines and hospitality will leave a lasting impression on your 3 days in Queenstown.
The cellar door is open daily from 10 am – 5 pm for wine tasting experiences.
The Lakes District Museum
This museum tells the story of early inhabitants and historical events in the region
The displays are very interesting and provide great insight into the town's past
Browse the book shop or admire the artworks to round off your museum experience
The Lakes District Museum is appropriately located in the old mining town of Arrowtown. It is surprisingly extensive and is set around three historical buildings, one of which used to be the town's original bank.
The museum tells the story of early Maori tradition, the arrival of the European settlers and the gold rush era during the 19th century. Historic scenes and structures are accurately recreated, including a grog shanty, blacksmith workshop and a Victorian schoolhouse. There are many exhibits and displays that are interactive and informative, which appeal to both young and old.
There is also an art gallery attached to the museum that showcases old and modern art. Visitors interested in more in-depth stories from the area's past will find loads of books on offer in the book shop.
A visit to the museum will definitely spark intrigue, so it's quite handy that the Arrowtown information desk can be found there too. Don't be shy to ask for tips for exploring the rest of the town or surrounding areas. You can even hire a pan and try your hand at finding gold flakes in the Arrow River!
The museum is open daily from 8:30 am – 5:00 pm.
The best time to visit Queenstown entirely depends on the reason for your visit.
Weather-wise, the best time to visit would be between December and February when the good weather promotes loads of outdoor activities. If you're headed over to take advantage of fresh powder on the ski slopes, then a Queenstown trip would be best suited for June or July.
These two reasons – summer weather and the ski season – mean that there are two distinct high seasons in Queenstown.
If you're looking for adventure and to escape the Northern Hemisphere winter, it's one of the best places to visit in December for sure.
Spring is known to be the cheapest time of the year for Queenstown travel, as there are many outdoor activities to get busy with but without the peak crowds. Autumn brings the most unpredictable weather in Queenstown, with fluctuating temperatures and the high chance of rain. For this reason, it is best to choose a different time of year to see the city.
Check out the helpful guide below to decide for yourself when to visit Queenstown!
Getting around Queenstown is super easy, as there is a wealth of public transport options available here – depending on your destination, you'll have your choice of public buses, taxis, shuttles, ferries and water taxies for your next ride.
However, as most of the attractions are outside the city center, I recommend hiring a car and driving, especially as you will need to drive up mountains and hills.
The center of Queenstown is a very walkable city, so if you are staying fairly central then most of the time you may not even opt for motorized transport at all! The most affordable mode of transport is the public buses, which also happens to have the most extensive coverage of Queenstown.
If you plan on staying a while or are predominantly going to take the bus to most of the stops on your Queenstown itinerary, then I suggest investing in a GoCard for public transit. The GoCard reduces every trip to just over $1 USD!
Taking a taxi in Queenstown is a good option when the bus services are no longer running, or if your destination is far from the bus route. Water taxis offer a more direct route across Lake Wakatipu from Steamer Wharf, with multiple jetties dotted around the lake.
Queenstown is a hub for adventure sports, and shuttles to and from some hard-to-reach hiking trails are available. To ensure you get the shuttle you require, it's advised to book in advance.
Overall, Queenstown is a safe city with very few things to worry about. However, it is still a good idea to take precautions to ensure your personal safety as many of the people in town are visitors too.
If you have a car, the one thing you may need to watch out for are car break-ins. Wherever you're parked, it is advisable to lock your doors and don't leave anything of value within eyeshot.
New Zealand is one of the safest countries for solo travelers, but women should still take the usual precautions for safety both in the city or out in the countryside.
When preparing for a great adventure outdoors it's advisable to tell someone where you'll be and what time you expect to be back. Take enough food supplies and pack emergency clothing for adverse weather conditions.
Don't Forget Travel Insurance!
Sometimes you think you just won't need it… But if and when you do need it, travel insurance can really be a lifesaver.
World Nomads' mission is to support and encourage travellers to explore their boundaries. They offer simple & flexible travel insurance, and safety advice to help you travel confidently.
They've been doing it since 2002 – protecting, connecting, and inspiring independent travellers just like you.
Get a quote below or read our in-depth review!
World Nomads provides travel insurance for travelers in over 100 countries. As an affiliate, we receive a fee when you get a quote from World Nomads using this link. We do not represent World Nomads. This is information only and not a recommendation to buy travel insurance.
Find out what people want to know when planning their Queenstown itinerary.
By now you should have all the information you need to have a great vacation in Queenstown!
Queenstown is Otago's most popular city to visit, and you'll easily see why. The long list of adventure sports, shopping opportunities, scenic outdoor locations and wineries combine to make Queenstown a great holiday destination!
Queenstown is a fantastic base from which to see more of Otago. Don't miss out on the opportunity to take a day trip and go exploring the countryside if you have enough time! For many people, taking a vacation is the highlight of their year. I'm confident that with my help on what to do in Queenstown, it will be the trip of a lifetime for you too!
---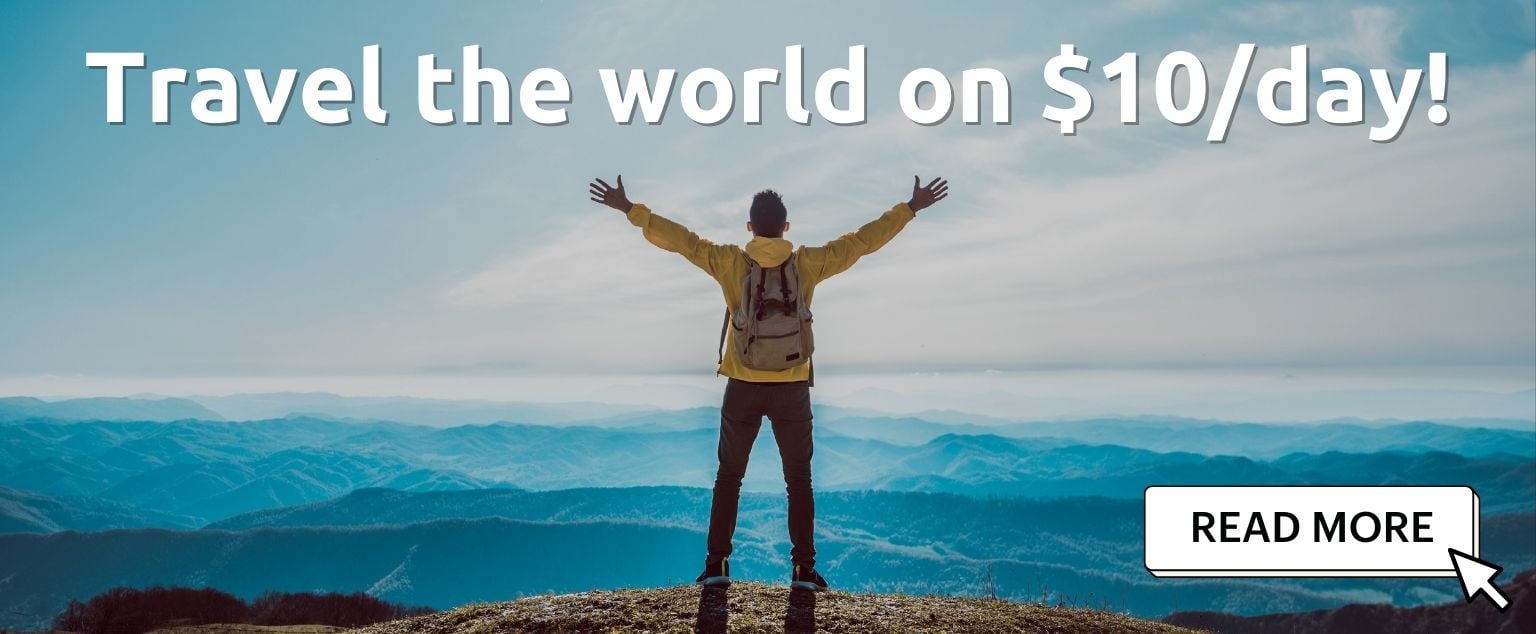 And for transparency's sake, please know that some of the links in our content are affiliate links. That means that if you book your accommodation, buy your gear, or sort your insurance through our link, we earn a small commission (at no extra cost to you). That said, we only link to the gear we trust and never recommend services we don't believe are up to scratch. Again, thank you!