!
Rock climbers have a tendency to be very passionate about climbing things. Big rocks, little rocks, rocks that hang, rocks that spire, polymer coloured rocks… So you think getting them a rock climbing gift would be easy, right?
Nope!
It's overwhelming; there's are tonnes of rock climbing gear out there, and not all of it is great. The last thing you want to do is get your rock climber a gift they won't actually use. With climbing gear, equipment and accessories available from a huge variety of stores, and it's got all different names too!
What's a trad? Oh, 'trad' isn't a noun? Dammit!
It can be intimidating when trying to find the perfect climbing gift. Some might even say it's overwhelming to find present for a rock climber.
So to help you out, we've put together this ultimate list of gifts for rock climbers!
This guide of gift ideas for rock climbers will help you easily find a gift for someone how loves to monkey up stuff and then, hopefully, back down again. With 21 awesome ideas, you'll be able to easily find something cool (and that they'll actually like)
Here is our definitive list of the top rock climbing gifts…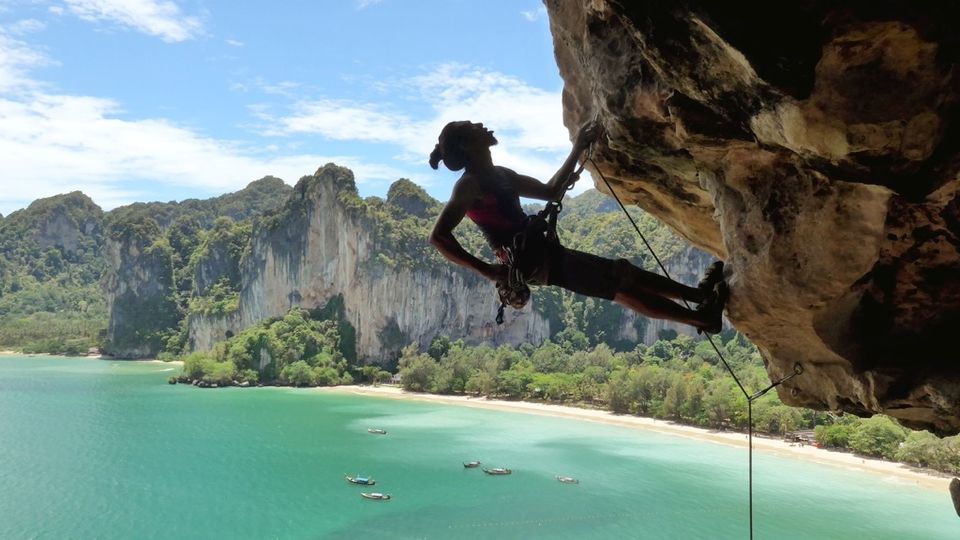 The Raddest, Baddest, and Best Gifts for Climbers
These gifts for rock climbers are so funky they'll groove you right into a socially acceptable exchange of presents!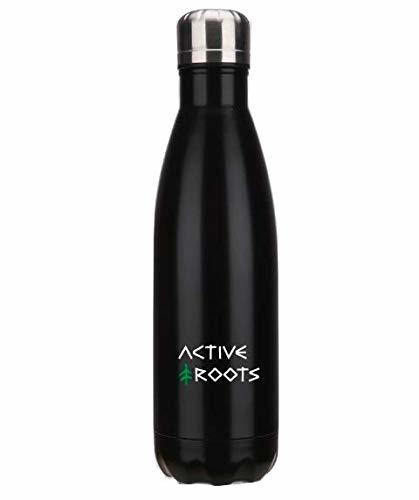 Water bottle: eco-friendly and temperature friendly. Boom.
Climbers care about the environment; they're always climbing on it! So buy the rock climber in your life a gift that says I love you so much that I want you to do the thing you love and stay hydrated.
Active Roots 25 OZ Travel Bottles are eco-friendly, built to survive any misshapen (and reasonable) drop of a sheer cliff wall, and will keep any beverage the desired temperature. Oh, and for every one of these bad boys sold, 10% of the proceeds go to PlasticOceans.org. That's an altruistically-friendly gift!

All adventures need one of these gadgets around their waste whether they climb or they mime. No matter where you go, you can always carry your cash on you (or something else winky-wink; climbers love the something else).
Buy it for the adventurer in your life and they are sure to be pretty stoked that they have the perfect way to hide their emergency money. This is a rock climbing gift your significant dirtbag will love.

Looking for the perfect gifts for rock climbers in your life? A chalk bag is a must-have item for any climber, and the huge range of styles, colours, and fabrics available at affordable prices make them one of the go-to great climber gifts. Plus, look at how colourful it is; no one will ever lose them!
Evolv hand-craft their chalk bags with a range of fun patterns that will make any climber's chalk bag stand out from the crowd. The company provides all technical features attended to ensuring these chalk bags combine style and quality, so this gift will make your friend very happy!
If you're buying your friend a chalk bag, they're going to need some climbing chalk to go in it! Friction Labs chalk is some of the best quality chalk you can get, providing better performance and drier hands for less chalk – ideal for sending long routes on sunny days!
Chalk is hands-down one of the most useful climbing gifts ideas and an important piece of climber equipment. Although it doesn't seem like much, they'll definitely be grateful to add this to their stash.
Seriously, you can't go wrong gifting this to a climber. A climber is never going to complain about having too much chalk. It's like a fish complaining that there's to much water.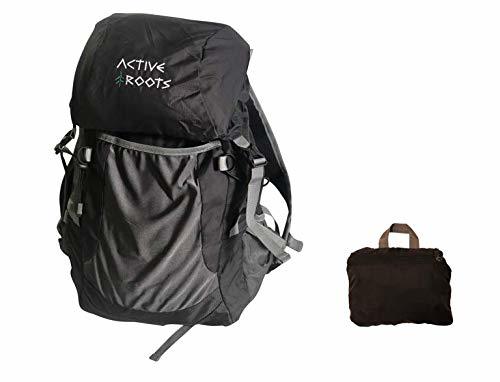 How do you carry things when you're 100 feet up something hectic? A backpack, and, for a rock climber, ideally a light and small one.
The Active Roots adventure daypack is hands down the best foldable day pack around: it comes with a water bottle holder (ahem – Active Roots Water Bottle; double-power climber gift) and folds down super tiny yet still provides plenty of space for your day-venture and is tough and sturdy.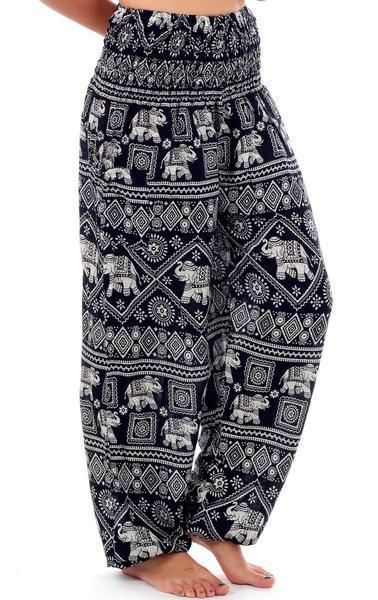 What's nice after a long day climbing? (Or bouldering – boulderers need gifts too). Putting on some comfy harem pants.
Slip into your adventure-pyjamas with these bohemian elephant pants suitable for raves, yoga, chilling out on the beach, and after climbing. Also, during climbing; they're actually relatively comfy under the harness on the… junk… area. Best of all, a percentage of all sales goes towards supporting the endangered Asian elephant at the Laos conservation centre!
Altruistic rock climer gift number two!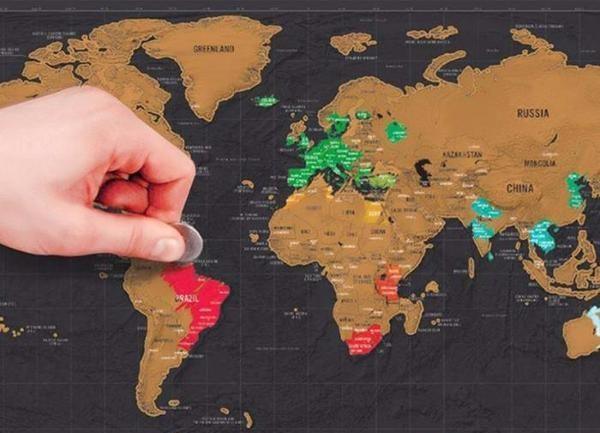 What's cooler than a map? A scratch map! As your lovely climber explores the far-flung corners of the world smashing old projects and routing new ones, they can scratch off all the places their adventures have taken them.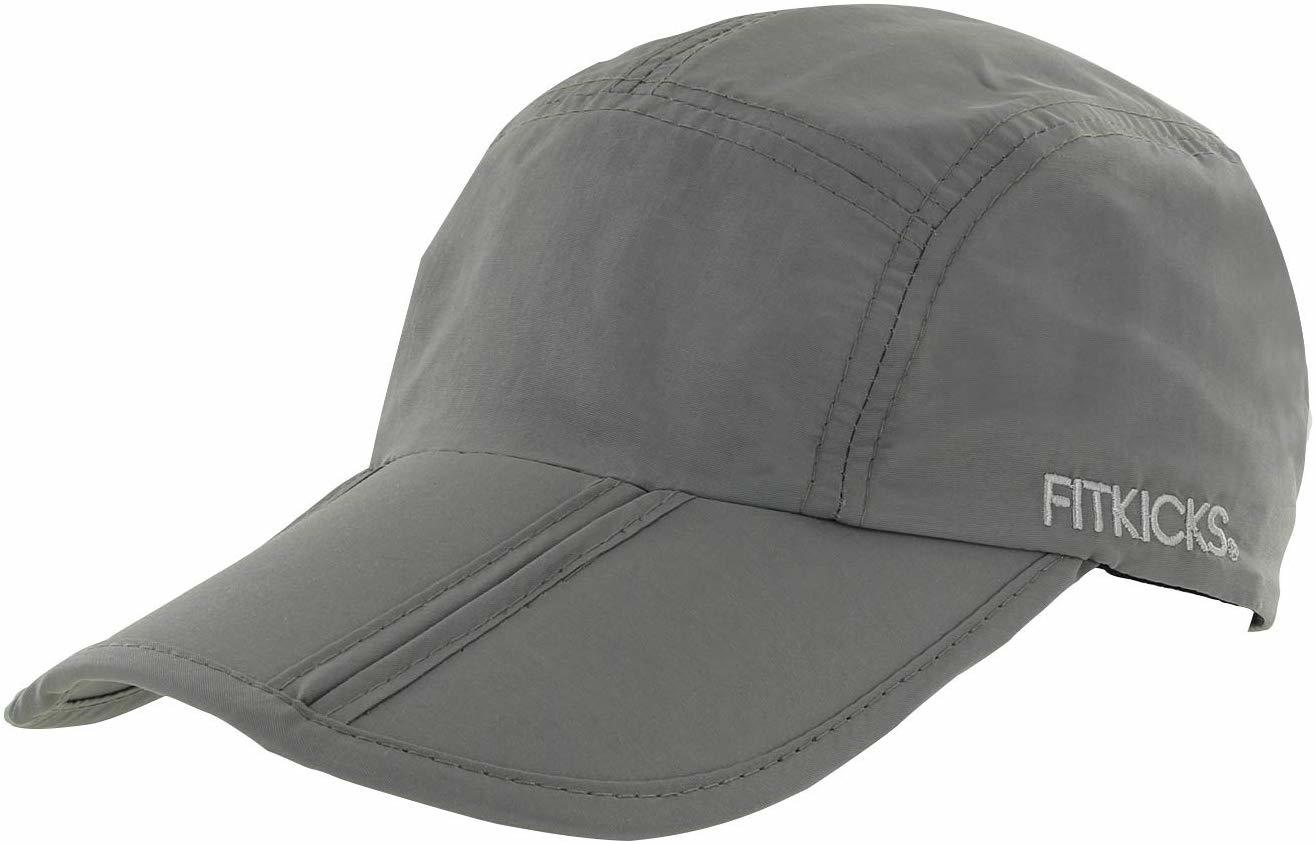 A bottle to keep the rock climber in your life hydrated and a foldable hat to keep them sun-protected! Nobody wants to have to deal with a sunstroked, sunburnt, grumpy-ass returnee at the end of a long day's climb.
This crush-resistant foldable hat can fit in your back pocket! Great for outdoor activities, it comes in four colours and has quick-dry, ultra-breathable material and tuck-flap brim design. Being lightweight and strong makes it an excellent climbing gift idea.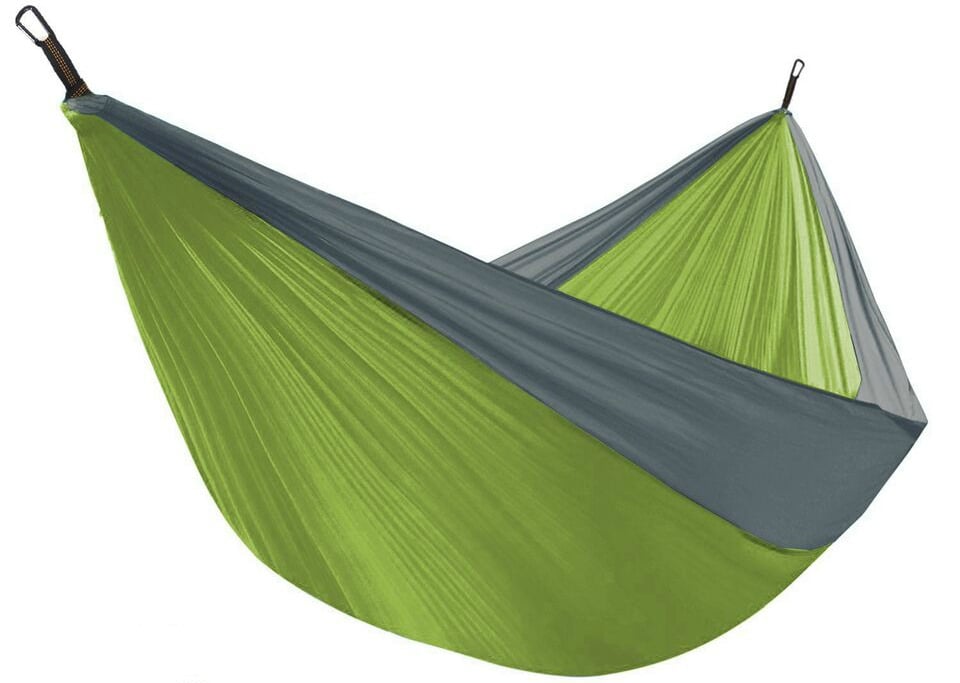 Now, this could be a present for a rock climber, but I'm just going to go right ahead and say that it's actually one of the best gifts for boulderers. Why?
Well, you're bouldering with your squad somewhere all day and while other people are testing their might, what are you doing? Discussing the problem? Spotting them? Stretches?
Na, mate. Chillin' in the hammock.
Hammocks are sexy, easy to carry, fun to sleep or just pike out in, and offer you a ton of options for where to spend the night. There's a lot of hammock options out there but if you don't want to spend so much, I recommend getting a parachute hammock; they are super light, strong and durable.
Active Roots hammocks are some of the best value parachute hammocks on the market and 10% of Active Root's profits go towards supporting noble causes such as the Elephant Sanctuary in Chiang Mai.
I've been using my Leatherman Skeletool for nearly a decade now and it's still the first thing I pack for every adventure.
A decent multitool can solve pretty much any problem you may stumble across out in the wilds. There's no knowing what can happen… Any climber or adventurer will appreciate this awesome gift.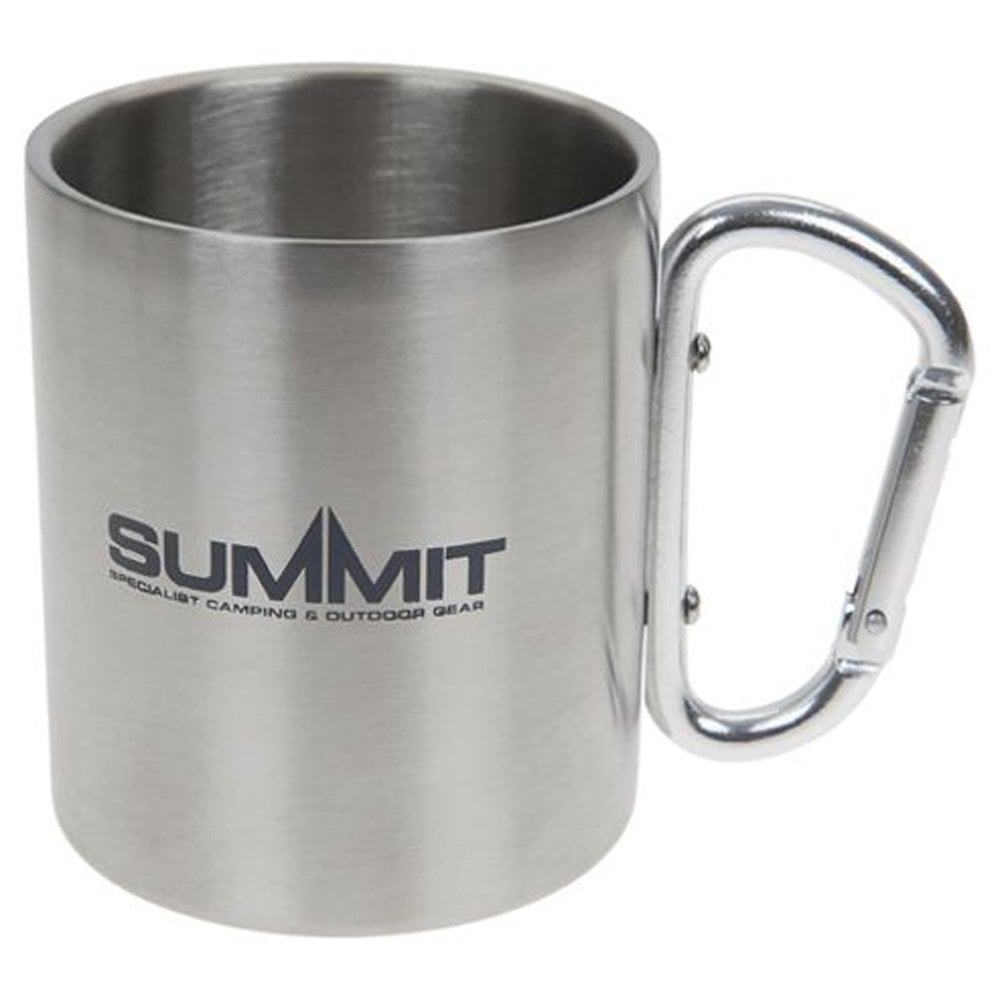 So it's a mug with a carabiner… obviously, it can hook onto a backpack or belt loop on an approach or climb. Hell, 200 feet up a wall, your special climbing someone could pour themselves a warm cup of tea… or mead!
Even better though, when they're not climbing and just drinking their morning coffee from this climbing hold mug, they'll still be thinking about climbing! Why even have other hobbies! What a perfect gift idea for a rock climber.
Get a grip. Don't palm your failings of on someone else. Finger life right in the-
Whoah! Took the puns too far. Nevermind
Success in climbing is all in the finger strength, so help the climber in your life get those freakishly sinewy fingers we all crave. This Gripmaster Hand Exerciser activates each finger individually to improve hand, wrist, and forearm strength (and flexibility) making it one of the most useful items to ever gift a rock climber. Better still, the device is small enough to easily fit in a pocket or bag, so can even be taken to the crag or bouldering wall for a pre-climbing finger warm-up!
Everyone should carry a towel – even climbers. What if it rains? What if they get sweat in their eyes? Maybe they'll get benighted and need a blanket!
The Active Roots microfibre travel towel is one of the best value towels around, comes in multiple funky colours, and, best of all, a percentage of all profits made by Active Roots go back to noble causes such as supporting Luang Prabang's elephant sanctuary. A towel is a necessary piece of gear for all climbers.
Speaking of being benighted! There's nothing worse than being out at a crag without a light when the sun goes down.
A device like this collapsible solar lantern is one of the most ideal gifts for rock climbers because it provides a convenient and eco-friendly light source to help them get down from the crag safely in the dark. Or just a light to read with while they stay there overnight.
The Bright Outdoors solar lantern is reasonably priced and flattens down, so it's small enough to fit in any daypack – perfect for long days out in the wilderness and cool rock climbing gear for just about anyone!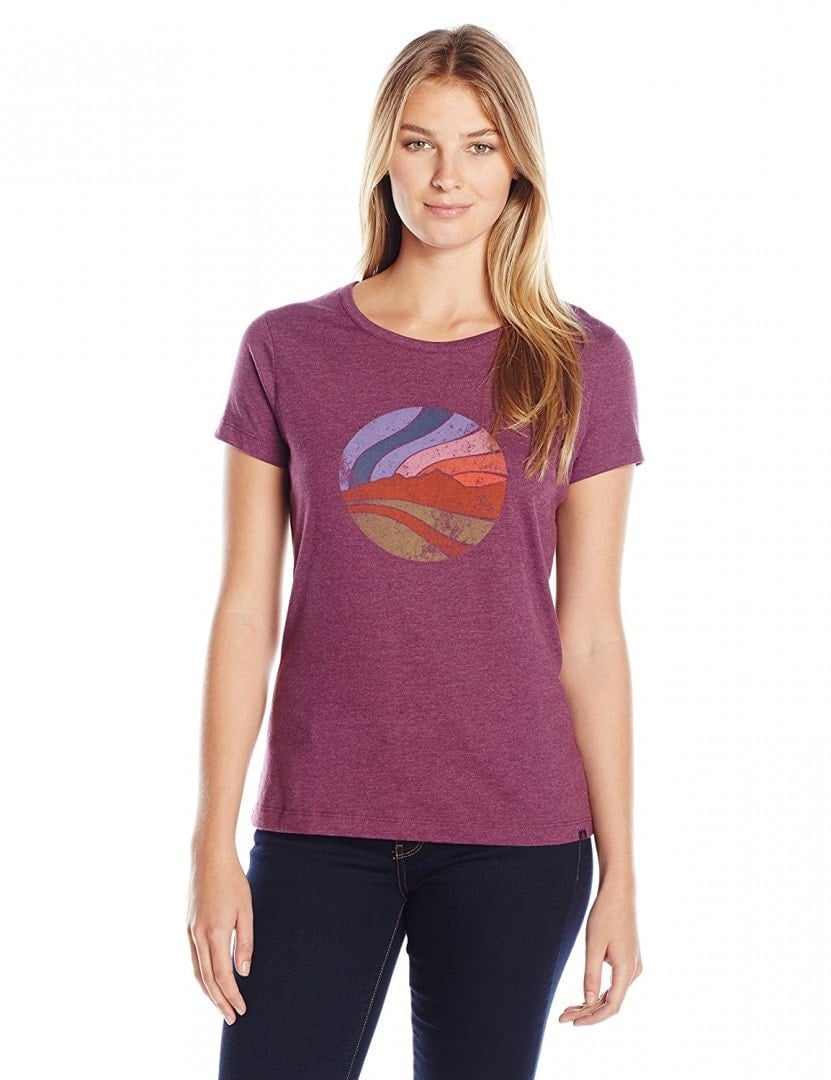 Deck the climber in your life out with some climbing-friendly apparel like this funky Prana top designed specifically for outdoor enthusiasts. It's the perfect gift for climbers.
With all those top-notch climbing products, sometimes it is easy to forget the basics, but let's be honest, who doesn't love a good, classic T-shirt? Prana design their clothing with lightweight fabric ideal for sports from climbing to yoga to yoga-climbing for the truly hardcore, and it will help any climber look fashionable and stay cool while crushing on the rock too!

Rock rings are a great portable training device to help climbers improve their upper body and finger strength. They can be hung from a pull-up bar or any fixed and stable point, allowing them to be transported from home to the gym to anywhere in between!
These Metolius rock rings are available in a range of colours and make one of the greatest gifts for rock climbers on the go – they're small enough to pack inside a gear bag for anyone wanting to get some extra training in before they next get back on the wall!
Nobody plans to climb in the dark but even the most experienced climbers sometimes get caught out and if you're on the rock, you need both hands… ideally. I never travel without a headlamp – it's a vital piece of kit which can save your life and help you explore even the darkest nooks and crannies.
There's a ton of head torches on the market but the best one is the Petzl Tikka XP: kickass beam distance of up to 400m, the battery lasts up to 18 hours, and it includes an easy to use push button, so no matter how many layers you're wearing, it'll be easy to turn on & off. It's a must-have gadget for any rock climbing adventure.
View on Amazon View on Backcountry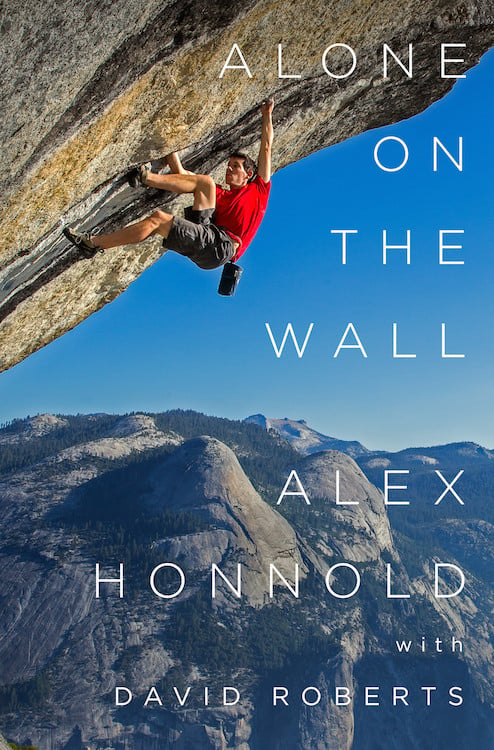 This dude is a skitz and very few people in the history of mankind will ever deserve such a place in the Skitz World Hall of Fame as him. Alex Honnold recounts some of his most astonishing climbing achievements in his book Alone on the Wall, packed full of stories to inspire and amaze fellow climbers and non-climbers alike!
Honnold's book would make a great addition to any rock climbers library. As someone who has pushed through some of the most dangerous and extreme boundaries of climbing this is a must-read for any outdoors enthusiast. It's a perfect rock climber present for some morning poop reading.
One of the best gifts for rock climbers, climbing shoes are a more costly investment but are an essential accessory for every climber. Of course, shoes are like wands in the Harry Potter universe (i.e. this universe). A pair of climbing shoes choose their master.
So you gotta do your research before gifting this to your special rock climber! It's always best to do some research on what type of shoe will be most suitable – are they a boulderer, sports climber, or do they enjoy spending long days on trad routes?
The style and size of shoes will all differ, so doing a little detective work on their preference and current climbing shoe size before buying is a good idea. The best rock climbing gear collection is not complete without a good pair of shoes after all.
Check out: the ultimate list of the Best Bouldering Shoes.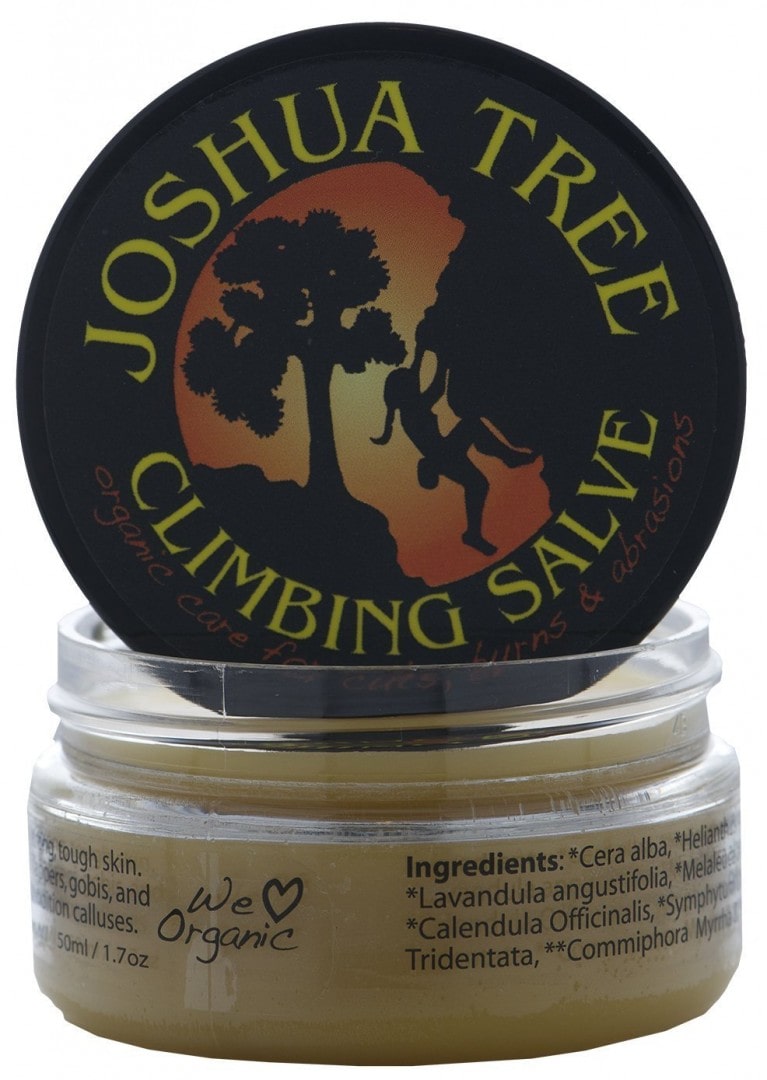 You can instantly tell a climber apart from a crowd of disgusting normies by examining their hands for rough calluses, cuts, scrapes, and dry hands. That's why handcream makes one of the best gifts for mountain climbers, helping them get their fingers back up to full working order before another day at the crag.
Joshua Tree Climbing Salve was developed by climbers, for climbers over 10 years ago, providing powerful healing for dry and chapped hands without softening those hard-earned calluses! As far as climbing accessories go, this is definitely one of the best rock climbing gifts!
Gifts for rock climbers don't need to be expensive – this climbing salve is very affordable, but will come in very useful! Plus, with their healed fresh hands, your special climbing someone can give you a back massage in return.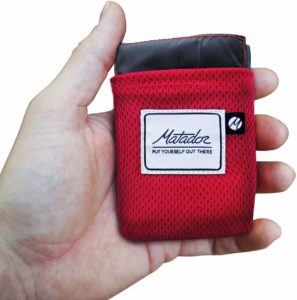 Now, I did say a towel could be used as an emergency blanket but really, a blanket is a better blanket. This lightweight, waterproof, super-compact pocket blanket is a must for all adventures. Doubling up as an emergency poncho, this picnic blanket is worth its weight in gold when chilling, camping, or stuck on a wall.
This tear-resistant blanket has rustproof metal ground stakes and sand pocket corners to keep blanket secure on windy surfaces.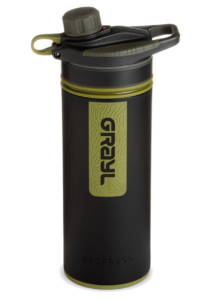 Want to save the world and stay hydrated? Single-use plastic bottles are a huge threat to the oceans and planet – Be a part of the solution and invest in a filter water bottle.
The Grayl Geopress water bottle is the ONLY all-in-one filter water bottle setup a climber will need. Never again will they need to buy water! Just fill up on the approach, filter it, and they're good for a day's vertical adventuring. Your climber will love this gift but if you're not sold, here's our review of the Grayl Geopress.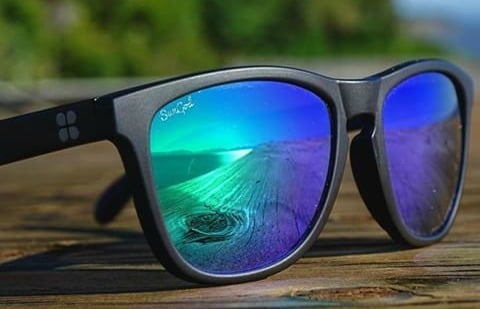 The ultimate in adventure sunnies, these sunglasses are pretty much bulletproof and are very affordable. No sheer vertical drop will doom this pair of sunnies (again, within reason). Best of all, you can design your own pair online out of thousands of possible combinations making these ones of the best gifts for rock climbers around! Want more info? Check out our in-depth review of these epic sunglasses.
So it's like the same setup as the security belt: there's a secret pocket where you can store your cash, smoke, trail mix, cyanide capsules… So why gift this to your climber?
Maybe they don't wear shorts with belt loops. Maybe this just looks way more fashionable. Possibly, they have lots of secrets to stash and they need double the pockets!
The Active Roots Zipper Scarf is your run-of-the-mill infinity scarf except it's not. It's a secret spy kunoichi scarf and it's dope.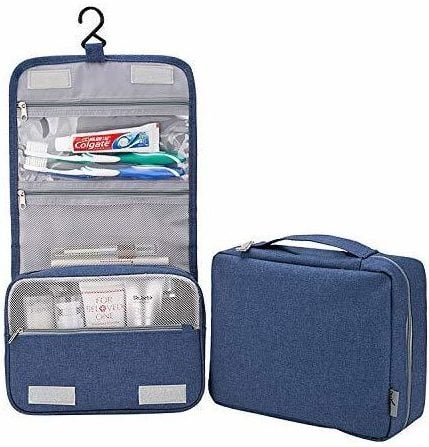 Perhaps your that rockhound is living the dirtbag life, through-and through. Vanning it in some breathtakingly beautiful spot, working that project by day and then writing about how much they're working that project at night.
Another vanlife favourite for staying organized is a hanging toiletry bag. It's extremely helpful to have all of your accessories neatly gathered in one bag that you can hang for easy accessibility, especially when counter space isn't plentiful or even available.
You can't live the dirtbag life unless you know how to dirtbag!
Nine years of travel tested tips, tricks, and know-how! Everything your amigo needs to know to ditch their desk, hit the road, and earn money as they travel and climb around the world. Actionable advice and steps on planning, finances, where to go, making friends, staying safe, picking up work, and building an online income – this is the bible for long-term travel.
Duh! Super expensive but nothing says "I love you; please don't die," more than travel insurance! It's the ultimate gift idea for the globe-trotting, sky-seeking, wall-scaling adventurer.
If you're constantly on the road like myself, insurance is the gift that keeps on giving… I've had to claim three times on my insurance over the last nine years of travelling and each time I've been thankful I had it sorted. One of the best gifts for climbers too tight to buy their own insurance! Check out our review of World Nomads right here.
Best Gifts for Rock Climbers List Complete!
What will you get your favourite climber? Did this list help you get any good rock climbing gift ideas? Whatever gift you choose, I can guarantee they'll be out and crushing on the wall with it in no time!
There's a whole host of other climbing gear you can buy your climber: ropes, harnesses, carabiners, bolts, blah blah blah. However, much like shoes and wands, a climber generally likes to choose this stuff for themself. So that's why I suggest that as a gift idea for your rock climber, you get them something they'd probably not get themself.
Something like the security belt, or the grip strength trainer, or even the hammock! When in doubt though, just buy climbing chalk. A big bag of climbing chalk with a few joints hidden inside is gonna put a smile on your climbing someone's face for sure.
This list of the best gifts for mountain climbers is designed to help you find that special someone a gift – so what are you waiting for! Get them something awesome! Tell 'em you love them. Tell them that if they start free-soloing, you'll take your gift back.
Thanks for reading!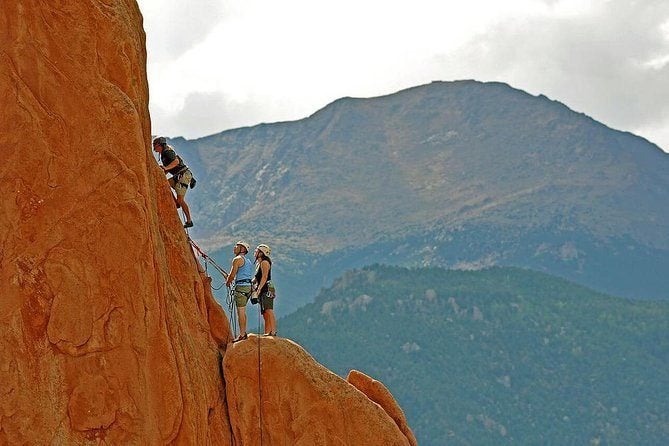 "Yay for transparency! Some of the links in this post are affiliate links. This means that if you book your accommodation, buy a book or sort your insurance, we'll earn a small commission at no extra cost to you. We only link to stuff we've actually used and never endorse crap. Your support helps keep the site going… and us employed… thank you!"
---