Bring on the geysers! Bring on the mud baths! Bring on the hot springs!
We're heading to Rotorua, New Zealand for a whole lot of fun in the land of mountains, lakes, and geothermal activity galore. Not to mention the lively traditional Maori culture.
Rotorua is a popular destination for national and international tourists alike. However, that doesn't make it any easier to choose the best place to stay in Rotorua. Rotorua actually encompasses a rather large district, so your decision can change your whole experience. 
Lucky for you, us expert travel writers went to work putting this Rotorua neighborhood guide together. With your Rotorua guide in hand, your life just got a whole lot easier. So wipe the sweat off your brow and crank your stress levels back down to zero: the hard works all been done for you. 
Sit back, relax, and read our Rotorua neighborhood guide to choose the BEST place to stay in Rotorua for you. I've even broken it down into handy dandy sections based on your preferences, like budget, nightlife, and those essential cool vibes.
Happy Rotorua accommodation hunting, friends.
In a tizzy already? We'll cut right to the chase to give you our top two highest recommendations for places to stay in Rotorua. If you're keen on keeping the travel costs low, why not check out Rotorua's best hostels?
Best Airbnb in Whakarewarewa: Pohutu Studio
This cute little studio has definitely made its way into our heats. Super chic and comfortable, the Airbnb feels like a proper home. It's close to a lot of attractions and the main town. We have to say that getting around is easier with a car, but your host can help you with good rental services.
Rock Solid Backpackers is perfectly located in Downtown, where all the nightlife and fun is happening! If you're looking for a lively atmosphere, head on over to Rock Solid Backpackers for cheap rates and a friendly atmosphere.
The common space comes equipped with couches aplenty and a ping-pong table. You're sure to make a few friends at Rock Solid!
Peppers on the Point is located right on the shore of Lake Rotorua. The hotel has its very own private beach to enjoy. There's also a glorious swimming pool, sauna, and on-site spa.
These facilities sure are luxurious! The rooms all come with a small kitchenette so guests can make their own tea, coffee, or snacks. Who doesn't want some homemade popcorn after a long day at the beach?
If you're backpacking New Zealand, take a few days to stop over in Rotorua. It's an incredible city about 230km southeast of Auckland.
Its population clocks in at around 72,500 in the entire Rotorua District. The Lakes of Rotorua are a vast collection of lakes that are sprinkled throughout the Rotorua district.
Way back in the day, the 14th century to be specific, the Maori settled in the Rotorua area. And today, 34% of the population of Rotorua is Maori.
When visiting Rotorua, you can expect to see many cultural performances and dancing, and incredibly delicious hangi, which are traditional steam-cooked banquets.
But not everything in Rotorua is quite so appetizing. You know what geothermal activity means? Sulphur.
You know what sulfur smells like? Rotten eggs. Unfortunately, those luxurious hot mud paths and sparkling geysers come with a little bit of a price: smelly air.
The aroma of sulfur doesn't saturate the entire city and area, but we wouldn't want to leave something out of your Rotorua neighborhood guide that would catch you by surprise— a stinky surprise.
Regardless, there are many amazing areas of Rotorua to explore and lots of great areas of where to stay in Rotorua to choose from. Let's dive in!
Rotorua is a large district that offers visitors lots of unique places to stay in that are specific to what your heart desires, whether it's a happy wallet or a cool atmosphere, we'll cover it all here in your Rotorua neighborhood guide. So let's get started…
#1 Whakarewarewa – Where to Stay in Rotorua for Your First Time
Staying in Whakarewarewa is sure to delight. It's the home of the Living Maori Village and is one of New Zealand's most iconic attractions.
It is home to the T?hourangi Ng?ti W?hiao people, and you can take a guided tour with a local, enjoy a concert performance, and take part in a traditional feast.
Whakarewarewa is often simply called Whaka by locals. It's a semi-rural geothermal area, that is home to 500 pools. What's even cooler? Or should we say hotter?
Most of the 500 pools are hot springs! In Whakarewarewa, there are also around 65 geyser vents – and seven of the geysers are currently active and ready to dazzle you.
Whakarewarewa is one of the best neighborhoods in Rotorua to stay in as it's full of bubbling mud, hot pools, geysers, and traditional Maori culture. Also, it is only a few minutes drive away from the city centre.
Best Airbnb in Whakarewarewa: Pohutu Studio
This cute little studio has definitely made its way into our heats. Super chic and comfortable, the Airbnb feels like a proper home. It's close to a lot of attractions and the main town. We have to say that getting around is easier with a car, but your host can help you with good rental services.
The Rotorua Thermal Holiday Park is nestled in the Whakarewarewa Forest in a park-like grounds location. It's one of the coolest places to stay in Rotorua if you're looking to stay in a natural setting in a budget-friendly hostel.
There are 6-bed dorms available, and guests are allowed access to park facilities like free hot thermal pools, outdoor swimming pools, and BBQ facilities.
Visiting Rotorua is the biggest delight when you're staying at this resort. All guests have access to a fitness center, swimming pool, and BBQ area. Whether you choose the studios, suites, and apartments, everyone gets self-catering facilities which saves you a tonne on your food bill. With free parking too, it's an easy solid choice.
Things to See and Do in Whakarewarewa
Visit the Living Maori Village and catch a cultural dance and music performance and a traditional feast
See all seven of the active geysers in Whakarewarewa, make sure to see Pohutu Geyser which erupts every hour and soars up to 30 meters high
Take a dip in as many hot springs as you can
Visit the NZMACI (NZ Maori Arts & Crafts Institute) and check out all the beautiful traditional art and craft displays
Chow down on an enormous buffet meal at Chapman's Bar and Restaurant
Go biking in the famous mountain biking tracks in the Whakarewarewa Forest
#2 Ohinemutu – Where to Stay in Rotorua on a Budget
Ohinemutu is a suburb of Rotorua that actually has an official population of less than 300. It is over 80% populated by local Maori people, as it is a living Maori village and the original settlement of Rotorua.
Ohinemutu is home to four marae, which are communal or sacred spaces, used for both social and religious purposes. Visiting the marae, and being so close to Lake Rotorua make Ohinemutu a great area in Rotorua to stay in.
Just a few minutes walk away from downtown, Ohinemutu only has a handful of accommodation options, almost all of which are fairly budget-friendly.
If you're not looking to live like a sardine in a hostel setting, then head over to one of the budget-friendly Rotorua accommodation options we found in Ohinemutu!
Choosing where to stay in Rotorua on a budget, in Whakarewarewa it just got easier. Staying in Rotura isn't extremely cheap, but this Airbnb is definitely one of the more affordable ones. You'll get your own private studio for a great price, with a kitchen and free parking. The hosts are kind and caring, so if you need help or advice, feel free to reach out to them.
The Cosy Cottage Thermal Holiday Park is perfect for travellers out there who are watching their budget. It has its own beach and outdoor pool and it's perfectly located close to the shore.
If you were curious, the Rotorua International Airport is only a 15-minute drive away.
Cleveland Thermal Motel is budget friendly and recently renovated. The garden is an added bonus for those who want a little extra time in the sunshine. It's walking distance to the geothermal springs and bubbling mud pools of Rotorua so it's a perfect location for nature lovers too. Some rooms come with a kitchenette so you can cook your own meals too!
Things to See and Do in Ohinemutu
Visit the four marae meeting houses and centers
Stop by the Anglican Church for a beautiful photo opportunity, right on the lake
Explore Kuirau Park and soak your toes in the geothermal foot baths or go for a long soak in the hot springs
Bathe in the mud pools at Kuirau Park, what's even better for those budget-friendly tourists out there? The mud pools and the entire park is free!
Go fishing or boating on Lake Rotorua, or simply enjoy a long walk on the beach
#3 Downtown Rotorua – Where to Stay in Rotorua for Nightlife
Downtown is definitely where to stay in Rotorua for nightlife. There is so much happening in the city centre.
So for those who don't want to have a sleepy vacation on the beach or a super active nature-based trip, but rather something in the middle, Downtown is the place for you.
With the highest concentration of hotels and hostels, you'll find that most of your fellow travelers are staying right here in one of the best neighborhoods to stay in Rotorua— Downtown!
Enjoy a night out on the town at one of the many bars and pubs in Rotorua. From Bar Zazu to Sidepocket to Pig & Whistle Historic Pub, no matter the atmosphere you are looking for you, the bars are plentiful and the beer is flowing!
Best Airbnb in Downtown Rotorua: Central Cottage
If you're a nightlife enthusiast, this Airbnb is the right one for you. The cottage is homey so it's ideal to come back to rest your weary feet (and head), but close to the busy area and has every amenity you need. Start the evening in the garden with a few cans and ease up the morning after by the fireplace.
Rock Solid Backpackers is conveniently located in Downtown in a densely populated area with shops, bars, and restaurants. There is an excellent common space with a ping-pong table and tons of comfortable couches.
The rooms are nice and spacious, and as an added perk the bathrooms all come with hairdryers! Not always so common where hotels are concerned. What a treat!
Prince's Gate Hotel is a very stylish and sleek 4-star hotel in Rotorua, right downtown.
Coming with a spa and wellness center, a Jacuzzi, and an outdoor heated pool that includes a mineral bath, you're sure to have a delightful stay at Prince's Gate Hotel. Sip a glass of wine at their in-house bar and restaurant and soak up the snazzy ambience.
Things to See and Do in Downtown Rotorua:
Trek on over to Sulphur Point to see the formation of sulphur crystals
Tour the Museum and Government Gardens (note that the inside of the museum is closed for renovations but the outdoor grounds are free to tour)
Experience Maori culture at Tamaki Maori Village and try to catch a performance
Sample culinary delights at the Rotorua Night Market, happening year-round on Thursdays but always check their Facebook page to be sure
Walk the Geothermal Walking Track and see take in the natural beauty of Rotorua in all its splendor
Drink a pint at the Pig & Whistle Historic Pub
#4 Mourea & Okere Falls – Coolest Place to Stay in Rotorua
If you're seeking a secluded holiday or getaway, nestle yourself inside nature in Mourea and Okere Falls.
Mourea and Okere Falls are situated right on the water and are hands down the coolest places in Rotorua.
Mourea is situated on a small strip of land that sits between Lake Rotorua and Lake Rotoiti. What's one lake when you can have two!
Okere Falls is one of Rotura's best neighborhoods as it's home to the famous waterfall–Okere–and is located on the shore of the Okere Inlet of Lake Rotoiti. Mourea and Okere Falls dwell directly next to each other and are around 20km from the Roturua city center.
While it may be a bit off the path, these two areas are full of all the solitude and serenity travelers could wish for!
They are some one of the best neighborhoods in Rotorua to stay in because of they are both quiet, tranquil, and brimming with the glory of nature.
All stirred up with quite a bit of luxury. Even if you are wondering where to stay in Rotorua for one night, put Mourea and Okere Falls at the top of your list. You're sure to have a memorable stay.
Best Airbnb in Mourea and Okere Falls: The Love Shack
We're not lying when we say that this Airbnb is a true gem. Check it out yourself! The location is very peaceful, but still within walking distance to the Okere Falls, shops and restaurants. You can explore the area around you or enjoy the stylish and modern inside of your home, which offers a comfy living space, a patio and an amazing view.
VR Rotorua Lake Resort is pure luxury. This beautiful 4-star resort has all the amenities a guest could ever dream of. Enjoy the outdoor heated pool and the tennis courts, or take a relaxing break inside their sauna or Jacuzzi.
Rooms have private terraces to enjoy the views of both lakes, as VR Rotorua Lake Resort sits on the strip of land between Lake Rotura and Lake Rotoiti.
Best Rental in Mourea and Okere Falls: Kuirau Chalet Villa
This cozy and comfortable rental is available right on the shore of Rotoiti Lake. The rooms are furnished to make your lake stay as quiet and peaceful as possible. Take a break from busy hotel life and relax. There is also a swimming pool for those who want to take a break from the sand for a while. It's fully self-catering to enjoy some home-cooked meals.
Things to do and see in Mourea and Okere Falls
Visit Okere Falls and hike to Tutea's Cave
Feel the thrill of adventure and go rafting through Tutea Falls
Fish for some beautiful New Zealand Rainbow Trout in Lake Rotoiti
Hike around the mountains around Lake Rotoiti
Sip afternoon tea and visit the beautifully restored Moose Lodge
#5 Kawaha Point – Best Neighborhood in Rotorua for Families
Kawaha Point is just north of Rotorua city center, located only five minutes from Rotorua's city center. Kawaha Point is where to stay in Rotorua for families as it is nestled near the Rainbow Springs Nature Park, and snuggled next to the Purakau Bay of Lake Rotorua.
It's a welcoming city, where you can pass the time by the water, taking scenic walks around the lakeshore.
There's also an incredible cycleway that leads to Kuirau Park in one direction or the village of Ngongotaha in the other. What's a better way to spend the day than exploring Rotorua on bike with the family!
Kawaha Point is one of the best places to stay in Rotorua to unwind in an impressive community that is modern and nature-focused. Families that visit will find plenty of attractions to enjoy, from the Skyline Rotorua to the Zorb Rotorua inflatable ballpark!
Hands down, Kawaha Point is where to stay in Rotorua with kids given all the amazing, kid-friendly attractions and activities!
This Airbnb is perfect for families in every aspect. With 5 bedrooms, there's plenty of space for starters. The location is very peaceful, but still with great connections to the city and all the tourist hotspots including the Whakarewarewa thermal reserve. The garden is secured with fences so you can watch your kids play from the conservatory without any worries.
Peppers on the Point is right on the shore of Lake Rotorua. It is definitely where to stay with kids who love the beach. Guests will enjoy the private beach and on-site spa.
There are also outdoor tennis courses and a swimming pool to enjoy. Oh yes, there is a sauna too. With a hotel this comfortable, you may never leave!
The Black Swan Lakeside Boutique Hotel in Rotorua is famous for its luxury 5-star hotel amenities and ambience. This particular Rotorua accommodation has amazing activities for guests to enjoy from a golf course to a sauna to a heated pool.
You are sure to feel pampered at the Black Swan.
Things to do and to see in Kawaha Point:
Stop by the 3D Trick Art Gallery to take a walk on the wild side of art
Hop into a giant inflatable ball at ZORB Rotorua and get ready for the whole world to get turned upside down!
Float away on the gondolas at Skyline Rotorua and watch the whole area unfold all around you
Head over to Karenga Park and join in on the regularly hosted, free community events
Have a glass of wine or a delicious meal at Peppers on the Point
See the darling Kiwi birds at the National Kiwi Hatchery
Zip away at Rotorua Canopy Tours and enjoy the scenic forest zip line courses as you fly through the air
Here's what people usually ask us about the areas of Rotorua and where to stay.
Don't Forget Travel Insurance for Rotorua
World Nomads' mission is to support and encourage travellers to explore their boundaries. They offer simple & flexible travel insurance, and safety advice to help you travel confidently.
They've been doing it since 2002 – protecting, connecting, and inspiring independent travellers just like you.
Get a quote below or read our in-depth review!
World Nomads provides travel insurance for travelers in over 100 countries. As an affiliate, we receive a fee when you get a quote from World Nomads using this link. We do not represent World Nomads. This is information only and not a recommendation to buy travel insurance.
Rotorua, New Zealand is a beautiful place to visit for nature lovers, adventurers, or explorers. If you don't feel like Zorbing or rafting, you can always sink your feet into soothing hot pools or take a dip in a mud bath. The geothermal activity in Rotorua offers visitors quite the experience!
If you're looking for the coolest place to stay in Rotorua, look no further than Mourea and Okere Falls. Peaceful lakeside hotels offer guests complete and total serenity. Our favorite is the luxurious VR Rotorua Lake Resort.
Craving a night out on the town? The area of Rotorua with the best nightlife is definitely Downtown. Staying at Rock Solid Backpackers hostel, you're guaranteed to feel a part of the social scene.
Where to stay in Rotorua with families is definitely, absolutely, totally Kawaha Point. As one of the best neighborhoods in Rotura to stay in with kids, it is filled with fun activities for the whole family. Our favorite family-friendly hotel is On the Point.
Do you have any Rotorua travel tips to share? Share them here in the comments below!
Do you own an awesome hostel, hotel or apartment? Want to be featured in our list? Email [email protected] to find out how.
---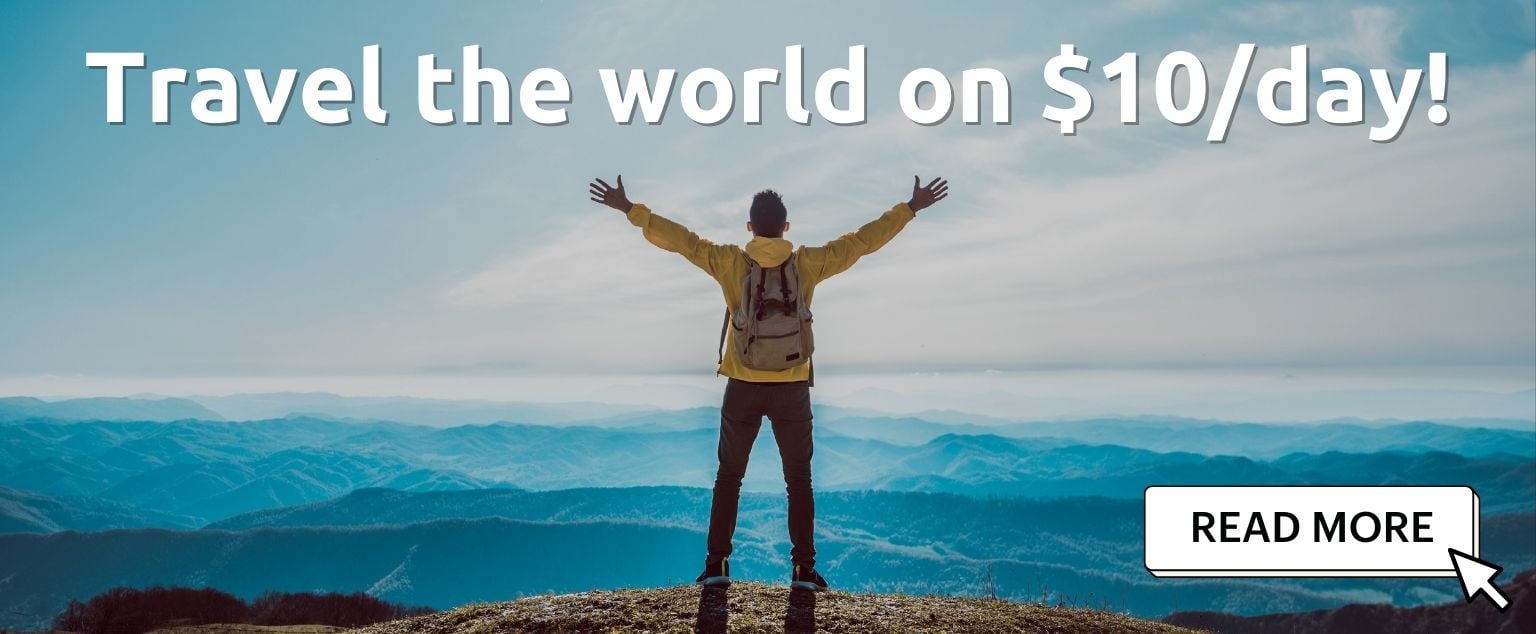 And for transparency's sake, please know that some of the links in our content are affiliate links. That means that if you book your accommodation, buy your gear, or sort your insurance through our link, we earn a small commission (at no extra cost to you). That said, we only link to the gear we trust and never recommend services we don't believe are up to scratch. Again, thank you!