Auckland is the most heavily populated city in New Zealand's North Island and boasts two fantastic harbors on either side. There are tons of awesome activities here, from hiking and surfing to exploring the cities thriving nightlife.
Over the past century, Auckland has seen an influx of Asian immigrants, adding to the already diverse population of the multicultural city. The diversity has created a wonderful variety in the activities there are to take part in, and the experiences you'll be able to enjoy.
If you're looking for a vibey city that is more than just a concrete jungle, visiting Auckland should be high on your list of places to go.
Whether you're spending 3 days in Auckland or an entire week, this Auckland itinerary is sure to point you in the right direction and help you find the best spots in town.
While planning your backpacking Auckland trip, you'll need to know when the best time is to visit Auckland. While there's no wrong time for your Auckland visit, there is a season to suit everybody's individual preferences.
Between March and May, and between September and November are the shoulder months. This means you can expect fewer crowds than during peak season, but still experience delightful weather!
From December to February is the peak season, which means you'll experience wonderfully sunny days, and get the chance to mingle and make friends with a variety of other tourists.
Between June and August is Auckland's quiet season. The temperatures drop but aren't too cold, and you can expect a decrease in accommodation costs as well as the price of tours and activities.
Where to stay in Auckland can be a hard decision. If you're a first-time visitor to the city, we advise staying in Auckland CBD. The central business district is most accessible to public transport, making getting around a breeze. The area is also very walkable and many of the main attractions in the area are in very close proximity!
There is a wonderful variety of shopping centers, nightclubs, bars, restaurants, and cafes to explore in this area. If you enjoy the hustle and bustle of busy city living, this neighbourhood is for you.
The Viaduct, Auckland's waterfront neighborhood, is another wonderful place to stay in Auckland. It offers a little more peace and quiet than the CBD, but is still highly walkable.
This area offers a great variety of luxury, as well as budget accommodation options with stunning views of the ocean! There is also a vibrant nightlife scene in the area, as well as shore-front shopping centers and markets that are loads of fun to explore.
Close to the CBD, this two-person home benefits from access to a shared swimming pool, spa, and gym. There's a work desk in the townhouse and it has free Wi-Fi.
The kitchen has everything you need for a home-from-home stay, including a dishwasher and washing machine.
Kiwi International Hotel offers affordable hotel accommodation right in the heart of the city. Their on-site restaurant and bar makes dining convenient. And the fact that they're located just 100-meters from theaters and nightclubs make this the best budget accommodation option in the city!
Best Luxury Hotel in Auckland – Cordis
Codi's is located in the vibrant uptown area where you'll be able to easily explore the museums, galleries, and retail shops that surround the hotel. The spa, fitness center, and rooftop pool all make this the perfect place to relax and rejuvenate during your weekend in Auckland!
Best Hostel in Auckland – Base Auckland
Base Auckland is one of the top 15 party hostels in the world and hosts a whole variety of free activities – ranging from free DJ lessons to yoga classes! They're located in central Auckland, making it very easy to get around. If you're up for karaoke and beer pong, this is the best hostel for you in Auckland.
If you're taking a trip to Auckland, you're going to need to know how to get around in order to reach all the destinations on your Auckland trip itinerary. While the city center is easily walkable, you're going to need to make use of public transport for longer trips.
The most efficient and affordable way to travel through Auckland city is via Link Bus. These buses have three different routes, which are distinguishable by the color of the bus. Your bus fares can be paid in cash aboard the bus, or you can buy a day pass at the station if you'll be making use of the buses all day.
Alternatively, you could purchase a HOP day pass which gives you access to unlimited bus, train, and inner harbor ferry rides for 24 hours.
If you want to visit Waiheke Island or neighborhoods like Devonport and Half Moon Bay, you'll need to take a ferry. You can pay aboard the ferry or use your HOP card if you chose that option.
If you're planning to travel outside of the city limits, then renting a car is always a great option and allows you to go on an Auckland road trip. Just bear in mind that Auckland has a very busy rush hour that takes place from 7am – 9am and 4pm – 6pm. Avoid the roads during these times if you can!
Now that you know how to get around, let's take a look at some of the best places to visit in Auckland!
Auckland Domain | War Memorial Museum | Art Gallery | Maritime Museum | Silo Park | Night Market
On the first day of your Auckland itinerary, you'll learn a lot about the history of the city, as well as get to know the locals a lot better!
Day 1 / Stop 1 – Stroll Through Auckland Domain
Why it's awesome: Auckland Domain is the city's oldest park, and stretches an impressive 75 hectares – making it one of the city's largest!
Cost: Free!
Food nearby: Rosie is a happening local cafe that opens early in the mornings. With a 6:30 opening time, you'll have no problem grabbing a takeaway and still making it to Auckland Domain for sunrise.
There's nothing better than a free activity to start your one day in Auckland! This unique park is located in the central suburb of Grafton and contains the explosion crater as well as most of the tuff ring of the Pukekawa volcano!
On the crater floor, you'll find several sports fields, and on the rim, you'll see the Auckland War Memorial Museum and a cricket pavilion.
There is a network of paths that wind their way through the park, making for a very interesting walk. You'll venture into forested areas and into open grassy lands. It's the perfect place to watch the sunrise with a cuppa joe in hand!
Day 1 / Stop 2 – Explore the Auckland War Memorial Museum
Why it's awesome: Learning about the city you're visiting is a great way to understand the people of the area.
Cost: USD $15 for adults, and USD $7 for children!
Food nearby: Wintergarden Cafe is just a 4-minutes walk from the Auckland War Memorial Museum and is the perfect place to stop for brunch or a quick snack. There's a lovely outdoor seating area that allows for great views of the ponds and luscious garden surrounds.
Despite the museum's name, there's lot to see here that isn't related to war. This is a great spot to discover all things New Zealand, from volcanoes and butterflies to New Zealand's history and culture.
You could quite easily lose track of time at this interesting museum that is home to a whole host of wonderful exhibitions. Many of the exhibitions are interactive, making it fun for the whole family! There are lots of travelling exhibits, too – check out the most current calendar here.
If you're up for a day of learning while you're touring Auckland, then a visit to the War Memorial Museum simply must be added to your Auckland itinerary.
Day 1 / Stop 3 – Browse the Auckland Art Gallery
Why it's awesome: The museum has the most extensive collection of local and international art in New Zealand!
Cost: USD $13
Food nearby: Amano is a chic restaurant that has become highly popular amongst the locals. They serve a delightful mix of wonderful meals, making it the perfect place to stop for lunch, no matter what you're in the mood for! Be sure to order a cocktail and a small dessert with your meal, that way you'll fit in with the hipsters that frequent this wonderful restaurant!
The Auckland Art Gallery was established in 1888 and was the very first permanent art gallery built in New Zealand.
When the gallery first opened, it mainly featured works from European masters, but now is home to an amazing collection of varied artworks, both permanent and travelling – in total, there are over 15,000 pieces at this amazing gallery.
Be sure to check their website before you visit, as the gallery frequently hosts temporary and travelling exhibitions.
Day 1 / Stop 4 – Visit the New Zealand Maritime Museum
Why it's awesome: The New Zealand Maritime Museum is a great place to learn about New Zealanders and their relationship with the sea.
Cost: USD $13
Food nearby: Euro Bar and Restaurant is situated in Viaduct Harbor, providing you with magnificent views of the sea and awesome seafood.
The New Zealand Maritime Museum is located next to the Viaduct Harbor in central Auckland. It's home to exhibitions from throughout New Zealand's history, from the first Polynesian explorers to modern day settlers. The museum was opened in 1993, just in time for the America's Cup regatta which was held in Auckland that year.
Browse the many maritime artifacts, and learn about tall tales that are passed down from generation to generation in Mauri culture about the sea, and the sea god Tangaroa.
Learn about New Zealanders who have sailed the high seas and what those adventures meant to them. If you're up for a little adventure of your own, there are boats that leave from the harbor frequently, why not hop on and create your own sea-fairing memories!
Insider Tip: Many boat trip tickets can be bought at the museum, so there's no need to go out looking for a boat that's wanting extra passengers. In summer, it's best to book your tickets well in advance, which can be done on the museum website!
Day 1 / Stop 5 – Explore Silo Park
Why it's awesome: Spend some time in the heart of the city, and socialize with the hoards of locals that flock to this area every evening!
Cost: Free!
Food nearby: Baduzzi is an Italian restaurant just a few minutes' walk from Silo Park. They offer a cozy atmosphere and serve an incredible variety of dishes. We highly recommend indulging in a delicious dessert after your meal, as they take dessert to the next level!
Silo Park is one of the most happening places in the heart of the city. It appears to be an urban jungle, but when you take a closer look, it's filled with fun and exciting activities to take part in.
Have a drink at one of the many bars surrounding the park – this is the ideal way to meet locals who are always keen to show new visitors around their city. There is also a basketball court, plenty of open space, and urban art scattered throughout the area!
Of course, Silo Park gets its name from the siloes that stands in the middle of it. In the summer months, a movie is projected onto the side of the silo each evening, giving locals and tourists alike wonderful free entertainment.
If you happen to be in Auckland during the summer months, be sure to stop by to watch a movie as the sun sets over the vibrant city. You'd truly be living like a local!
Day 1 / Stop 6 – Browse an Auckland Night Market
Why it's awesome: There is a night market every night of the week in Auckland, all you need to do is visit the Auckland Night Markets website to see where the market is!
Cost: Free!
Food nearby: Indulge in a street food feast at booths across the market.
If you're wondering what to do in Auckland during your first night in the city, then browsing a night market is the answer! There is a night market every day of the week, so you'll never have to miss out – check the full schedule here.
The night markets generally have a delicious collection of street food and locally brewed beers, as well as other items such as clothing, jewelry, and other trinkets.
The night markets are some of the most exciting points of interest in Auckland, and are a great place to meet new people and make travel buddies for life!
Insider Tip: It's best to venture to the night markets after the sun has set, as this is when the market starts to get vibrant!
Western Springs Park | Botanic Gardens | Food Alley | Cornwall Park | Sky Tower
On your second day in Auckland, you'll be exploring the city, and spending a ton of your day outside to enjoy that beautiful Auckland weather.
Day 2 / Stop 1 – Feed the Ducks at Western Springs Park
Why it's awesome: This scenic park also features a zoo, stadium, museums, and lots of ducks!
Cost: Free!
Food nearby: Honey Bones is a lovely coffee shop that opens early in the morning, ready to serve you your early bird cuppa joe, breakfasts and pastries.
Start your morning off the right way by visiting one of the many beautiful suburban parks in Auckland! The park is filled with interesting things to do and see, and a central pond that's home to lots of ducks.
Take a stroll through the park enjoying the scenery and getting some fresh air in your lunges. In the park you'll also see Auckland Zoo, Western Springs Stadium, and the Museum of Transport and Technology.
Insider Tip: The earlier you get to the park the better! Birds chatter in the park as the sun rises and it is perhaps one of the most relaxing and tranquil experiences you can encounter in Auckland.
Day 2 / Stop 2 – Spend Time in the Auckland Botanic Gardens
Why it's awesome: This is a must-see destination for fans of flora and fauna – and it smells amazing.
Cost: Free entry!
Food nearby: Cafe Miko is the perfect place to go for a mid-morning snack and coffee.
The gardens are an impressive 64 hectares, and the garden was opened to the public in 1982. Ever since then, locals and tourists alike have been thoroughly enjoying the grounds and blooming flowers on display here. The gardens are actually home to more than 10,000 species of plants.
There are a few different sections to the garden, which makes it all the more interesting. Enjoy the wonderful aromas that transcend from the rose garden, or stroll through the lush indigenous forest. It's a perfect spot for a mid-morning stroll.
If you're in Auckland with kids, there's also a children's potter garden here that is sure to keep them well entertained!
Day 2 / Stop 3 – Indulge Your Senses in Food Alley
Why it's awesome: Food alley is a wonderful bazaar that serves up a myriad of flavors in their eastern cuisine.
Cost: Free to visit!
Food nearby: There's food everywhere here – come hungry!
Food Alley is a popular food bazaar – basically a food court – that's consistently delicious and well-established in the community – plus, it's just a short walk from Viaduct Harbor.
There are a whole variety of eastern foods on offer, that include Thai, Indian, Malaysian, Indonesian, Korean, Japanese and Vietnamese. Go with a group and try a little of everything!
Don't worry, there's lots of vegan, vegetarian, gluten-free, and dairy-free options available here too.
Day 2 / Stop 4 – Picnic in Cornwall Park
Why it's awesome: Cornwall Park is located in the heart of Auckland in the suburb of Epsom.
Cost: Free!
Food nearby: Cornwall Park Cafe is located conveniently in Cornwall Park, and is the perfect place to grab a takeaway for a picnic in the park.
Cornwall Park contains centuries-old heritage sites, grassy fields, tranquil walkways, sports grounds, working farmlands, and even a children's education center. To say you can't run out of things to do here is an understatement! This is a place that is buzzing with activity.
The park stretches an impressive 670 acres and provides the perfect setting for an afternoon picnic. If you forget your basket, don't worry – there are cafes and restaurants surrounding the park that'll make it easy to pick something up and set up a picnic in the shade.
If you're up for something a little more active during your visit to Cornwall Park, then try walking along the tranquil paths that wind their way through the park, or join in on one of the sports games being played on the fields! There are so many reasons locals love this park, and you will too!
Day 2 / Stop 5 – Enjoy Spectacular Views From the Sky Tower
Why it's awesome: The Sky Tower is used for observation as well as telecommunications in Auckland!
Cost: Free to visit!
Food nearby: Orbit 360-degree dining is a revolving restaurant in the Sky Tower that rotates 360 degrees every hour. This allows you to see every angle of the city while your dining in absolute luxury!
The Sky Tower is located within Auckland's Central Business District and stands an impressive 328 meters tall. It's the tallest freestanding structure in the Southern Hemisphere, naturally making it an Auckland landmark you can't miss!
The lower half of the building is a casino complex, so if you're feeling lucky, be sure to try your hand at the slot machines or the poker table!
The upper portion of the Sky Tower contains two restaurants and a cafe, which are perfectly situated to give you a wonderful, panoramic view of Auckland during your dinner. There are also three observation decks at different heights throughout the building. If you're not afraid of heights, seek out the one with the glass floor!
For the really brave, the Sky Tower is also home to the Sky Jump. This is a 192-meter bungee jump, which allows jumpers to travel at speeds of up to 85 kilometers per hour. The jump is guide-cable-controlled, which ensures jumpers don't collide with the building on a windy day.
The best time to visit the Sky Tower in the late afternoon or evening, as this is when you'll be able to enjoy the magnificent sunset views. Get your camera ready!
Coast Walk | North Head Tunnels | Tamaki Drive | Goat Island | Nelson Street Cycleway
If you're planning a trip to Auckland that's a little longer than 2 days, you'll need a few more activities to add to your Auckland itinerary. Here are a few extra things to do in Auckland that are sure to spruce up your holiday!
Coast to Coast Walk
Enjoy stunning views of Auckland
See both coasts of Auckland
Get plenty of fresh air
The Coast to Coast Walk is a 16-kilometer hike across Auckland. The walk takes you through 600 years of settlements belonging to the Mauri people. You'll see how the people of the city have shaped the landscape into what it is today, and how the city has expanded!
Along the way, you'll take in stunning views of natural heritage sites, as well as man-made heritage sites. You'll see rolling hills, luscious forest vegetation, and magnificent views over the city below.
The walk should take you around 2 – 3 hours, but it's recommended that you set aside a little more time, so that you can make a few stops along the way, and treasure the fascinating scenery.
If you're looking for the perfect Auckland walking tour, this is it!
You'll start your walk at Waitemata Harbor and work your way to the other coast along the designated path. We recommend setting out early in the morning in order to catch the sunrise, and the cooler morning air. Alternatively, you can set out in the evening, and time your walk to catch sunset at Manukau, which is the endpoint of the walk.
Explore the North Head Tunnels
Explore old military tunnels and bunkers
In the Devonport area
If you love military history, exploring the old military tunnels and bunker in North Head is a must during the time you have in Auckland. The tunnels were used from 1885 by the coastal defense force, but have now been left for locals and visitors to explore at their leisure!
There are rumors of hidden caverns beneath the hills, so if you meet a local in Auckland, be sure to ask them about the tales of this area.
If you decide to explore the tunnels, be sure to take a flashlight with you, and it's advised that you don't go alone – just in case!
If you're scared of the dark, or get claustrophobic easily then it's probably best you don't explore the tunnels, but you can still explore the area and visit the 'Big Gun'!
Walk Down Tamaki Drive
One of the most popular streets in Auckland
Auckland's waterfront route
Minutes from the CBD
Tamaki Drive is a long road that stretches the length of Auckland's eastern beaches. It has a dedicated cycling lane, as well as a lane for walkers, joggers, runners, and skaters. You'll see plenty of energized locals enjoying the fresh sea breeze and beautiful scenery here.
While you're walking along in the pedestrian bay, look out over the harbor for stunning views of the volcanic Rangitoto Island.
The most popular beach along the route is called Mission Bay. The beach is expansive, perfect for a picnic or sunbathing excursion.
If you're looking for a beach that's a little quieter, head to Kohimarama Beach for a sense of calm and tranquility. Listen to the waves gently lapping at the shore, and take in views that are equally as stunning as the shoreline!
At the end of the road, you'll find a small collection of shops, which offer the perfect opportunity to get in a little retail therapy before heading back to your hotel!
Visit Goat Island
Approximately 1 hectare in size
Located north of Auckland
Directly west of Little Barrier Reef
Goat Island is located within the Cape Rodney-Okakari Point Marine Reserve, which was the first marine reserve of its kind in New Zealand! You can catch a boat ride from any of Auckland's harbors on the north side. There are plenty of tours that explore the island, but it's also doable on your own.
Take a snorkel and some goggles with you, as you're sure to see a whole variety of beautiful marine life. Seeing as Goat Island is within close proximity to Little Barrier Reef, there is a good chance you'll spot colorful coral and tropical fish that will blow your mind!
Venture onto the island itself for a few other interesting sights, too – there are walking paths to lead you through the thick foliage. Keep your eyes open for animals and birds on your way!
Cycle Along the Nelson Street Cycleway
Historically significant, old motorway
Magenta-colored road
Interactive lights
The Nelson Street Cycleway is in fact an old motorway that has been painted magenta, making it very unique. It's now used for cyclists and pedestrians only.
Along the sides of the cycleway are interactive lights that contain censors so they switch on when a cyclist is near, which is especially cool at night.
Because of that, we recommend renting a bicycle and tackling the cycleway at dusk. This way you'll experience the best of both worlds – you'll see the magenta road in all its glory, as well as trigger the pretty lights that will illuminate your path after the sun sets.
Auckland is always coming up with creative ideas to turn unused spaces into works of art that not only are pretty to look at but serve a purpose. If you're up for a little exercise during your time in Auckland, this scenic cycleway is waiting for you!
Auckland is heavily populated, and being so beautiful, it attracts visitors from around the world! While it's generally very safe, there are a few things that you should watch out for during your time in Auckland.
Petty crimes are the main danger in Auckland. Be sure to keep your valuables safely secured at all times, especially in crowded areas. Pick-pockets are commonplace in this area, so we recommend using a waist bag, or other means to keep your valuables safe.
It's also best not to walk around quiet areas at night, as this makes you an easy target. It's best to stick to the busier areas and to always travel with someone if you're venturing into a quieter area.
Drinking and driving has become a big problem in Auckland, and all over New Zealand. When getting into a taxi, make sure that the driver of the vehicle is 100% sober before departing. If you're renting a vehicle be sure not to drink and drive.
Don't Forget Your Travel Insurance for Auckland
World Nomads' mission is to support and encourage travellers to explore their boundaries. They offer simple & flexible travel insurance, and safety advice to help you travel confidently.
They've been doing it since 2002 – protecting, connecting, and inspiring independent travellers just like you.
Get a quote below or read our in-depth review!
World Nomads provides travel insurance for travelers in over 100 countries. As an affiliate, we receive a fee when you get a quote from World Nomads using this link. We do not represent World Nomads. This is information only and not a recommendation to buy travel insurance.
If you're spending 3 days in Auckland, you'll need a few extra activities to fill up your days. If you're looking to get out of the city, check out our favorite day-trips below!
Rotorua Day Trip From Auckland
On this fully guided tour, you'll get the chance to explore the geothermal landscape of Rotorua. You'll learn about New Zealand's rich history and cultural heritage of the Mauri people along the way.
You'll get the chance to explore one of the most popular sights in Rotorua, the geothermal pools and hot springs. This is the perfect activity for adventure seekers and photography lovers, as you'll be diving headfirst into an exciting culture, as well as taking in beautiful scenery.
4 Wheel Drive Rangitoto Day Trip From Auckland
On this unique day trip from Auckland, you'll take the ferry from the city to Rangitoto Island, whilst taking in breathtaking scenery along the way. You'll then take a 4-wheel drive tour of the volcanic island and learn about the interesting ecosystems that support the island life.
You'll then explore Auckland's largest volcanic field, and enjoy panoramic views of Auckland from Rangitoto Island. This trip is definitely Instagram-worthy, so make sure your phone is charged!
Hobbiton and Waitomo Caves Day Trip From Auckland
If you're a fan of the Lord of the Rings movies then you'll absolutely love this tour. You'll spend two hours exploring the most famous set locations for the Hobbit movies – talk about an awesome photo op!
You'll then stop for lunch at the Shire's Rest Cafe for a true Kiwi-style lunch, before continuing on your tour.
After luck, you'll experience the magical glow of thousands of glow worms as you enter the Waitomo Caves by boat. Marvel at the stalactites and stalagmites and learn about the nature in this totally unique ecosystem. Cool!
Waiheke Island Day Trip From Auckland
Board the ferry in Auckland and enjoy an amazing wine tasting tour on Waiheke Island.
You'll meet your host at the ferry pier in Waiheke, but he can help you book the ferry tickets from Auckland in advance.
Then, it's time to enjoy the culinary side of the island. You'll be taken to a local winery with an amazing view, where you'll start off with High Tea, wine tasting and great conversations. Ask your host anything about the local wine, and he'll be happy to teach you whatever you want to know.
Afterwards you'll be heading down to the Waiheke Town center to do some shopping, explore the city and go on a little beach walk.
Piha Beach Day Trip From Auckland
This 6 hour walking tour will keep you on your feet and entertained throughout the whole time. You guide will take you to three amazing hot spots, that are mostly missed out on by other guided tours companies.
Explore the rainforest first, Aucklands Subtropical Wilderness. You'll see beautiful swimming caves, as well as a waterfall. Don't worry, there's no rush, you can stay as long as you want. Afterwards, you'll be heading to a trail on the top of a mountain range. Enjoy amazing views and a bit of peace and quite since not many tourist are seen up there. The last stop is Pina Beach, where you can roam around freely and enjoy a sunset towards the late afternoon.
Find out what people want to know when planning their Auckland itinerary.
Conclusion
Whether you're up for a holiday of adventure and exploration while backpacking New Zealand, or vacation that allows you to sit back and relax while you enjoy the luxuries – Auckland most certainly has something for you!
It's not often that you're surrounded by sub-tropical jungle and paradisiacal beach locations all in the same holiday, but this wonderful city allows you to enjoy the best of both worlds. A bustling nightlife also provides great opportunities to party the night away! Just make sure you find a nice place to cure your hangover – maybe in one of Auckland's amazing hostels?
No matter what you're looking for, this Auckland itinerary is sure to have something that tickles your fancy. Because of the great diversity in this region, there's never a dull moment!
What are you waiting for? Auckland city is just waiting to be explored!
---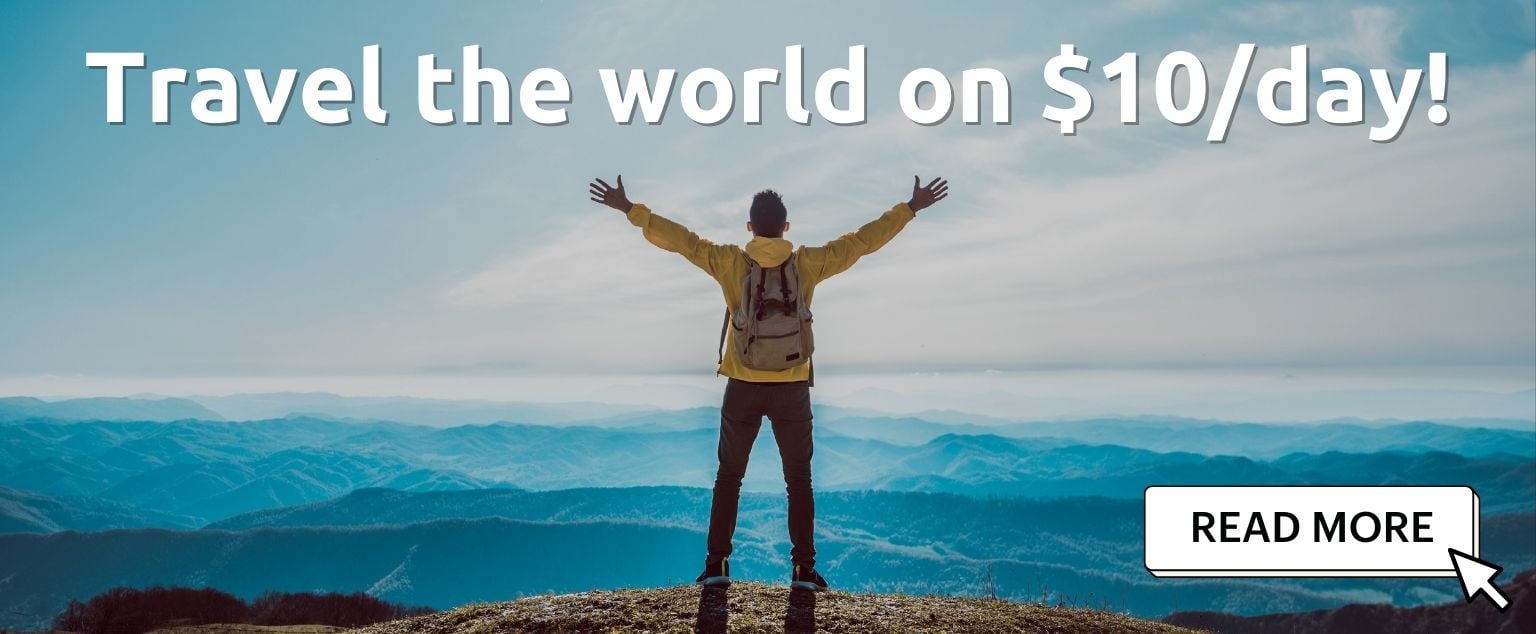 And for transparency's sake, please know that some of the links in our content are affiliate links. That means that if you book your accommodation, buy your gear, or sort your insurance through our link, we earn a small commission (at no extra cost to you). That said, we only link to the gear we trust and never recommend services we don't believe are up to scratch. Again, thank you!