Planning an epic backpacking trip in the land down under? We bet that Sydney and Melbourne are two cities firmly on your agenda. But the real adventure is what sits between these two gleaming metropolises.
Glistening white sand beaches and ancient rainforests. Quirky towns you've probably never heard of. Fragrant vineyards and snow-capped mountains. Rad surfing spots and ski resorts. And naturally, an abundance of exotic Aussie wildlife.
We're sure you'd rather explore these incredible landscapes on your own, rather than squeezed onto a tourist bus. That way, you can experience the real 'Straya. All you need is a stellar Sydney to Melbourne road trip itinerary… and someone to plan it for you.
So, that's where we step in. We've created two awesome road trips from Sydney to Melbourne. One follows the tropical coast, the other snakes through towering mountains and alpine forest. In fact, you could even take one route to Melbourne, then the other back to Sydney!

Do You Want to Travel FOREVER??
Pop your email in below to get a FREE copy of 'How to Travel the World on $10 a Day!'.
Why Roadtrip from Sydney to Melbourne?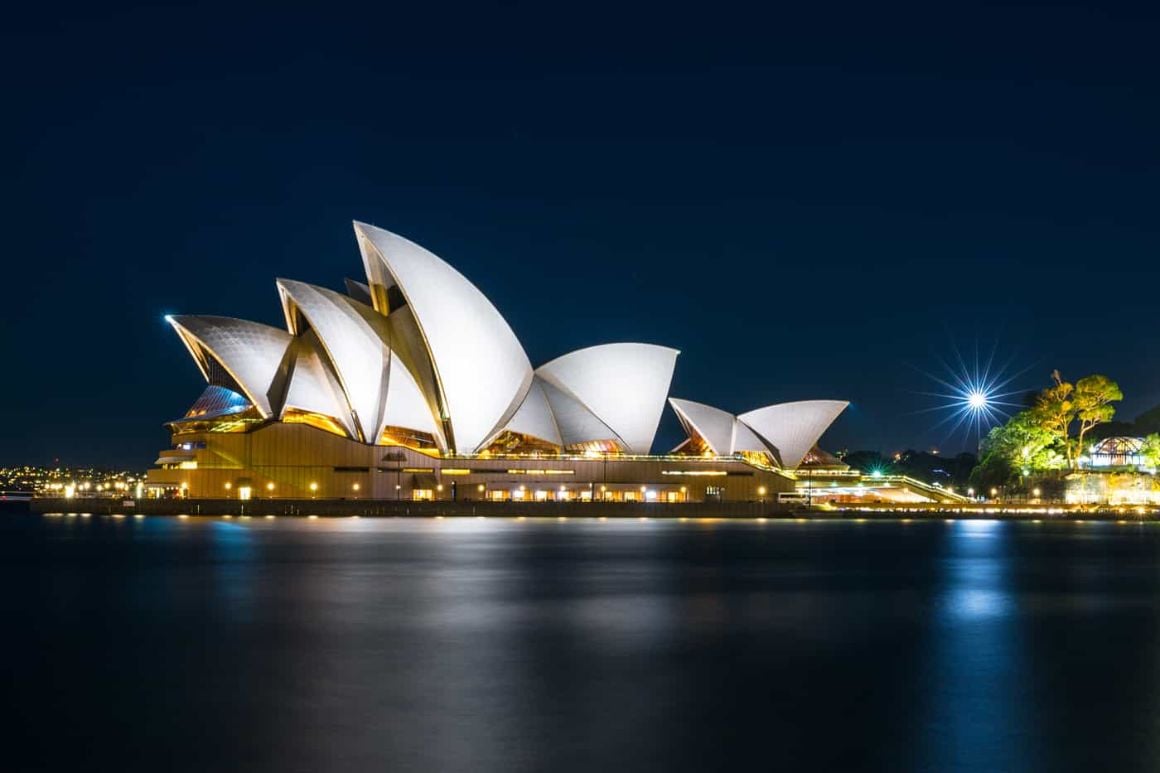 While travelling Sydney and Melbourne is already incredible in itself, there's an abundance of adventure between the two cities that shouldn't be missed.
Here are the five top reasons why our road trips from Sydney to Melbourne are a journey of a lifetime:
You'll see landscapes that'll make you double-take. Travelling through both New South Wales and Victoria, you'll notice these regions are packed with all kinds of scenery – ranging from stunning coastlines to some of the tallest peaks in Australia.
It's a chance to experience the great outdoors. It's a chance to experience the great outdoors. Whichever road trip you pick, you'll break up the drive with hiking and all kinds of outdoor activities – even skiing if you travel during winter. During summer, chuck a tent in your rental and turn your road trip into a proper walk on the wild side.
Awesome surfing. You'll have plenty of surfing opportunities on the road from Sydney to Melbourne. That is, providing you follow our coastal route. If that's not enough, you can go sand-surfing down mega dunes and snorkel in crystal-clear water!
Explore cool cities and historic towns.While our road trips from Sydney to Melbourne are nature-focussed, you'll have the chance to see some of Australia's most interesting urban areas too; these vary from laid-back beach resorts to historic gold mining towns and the Aussie capital itself.
Fascinating wildlife. From cutesy koala bears to curious kangaroos and snack-stealing possums, these territories are teeming with wildlife! Coordinate your Sydney to Melbourne vacation trip planner between May – November and you'll have a good chance of spotting a whale or two as well.
From: Sydney
To: Melbourne
Total Distance: 1,438 km
Days: 9 days
Top Road Trips Stops: Royal National Park, Jervis Bay, Pebbly Beach, Croajingolong National Park, Wilson's Promontory, Phillip Island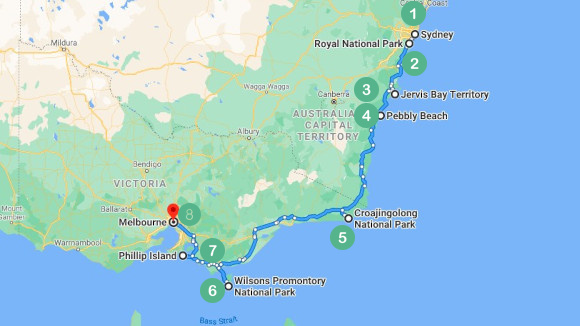 This route hugs the sensational Pacific Coast and has plenty of opportunities to surf (or work on your Aussie tan). You'll also dip into some of Australia's best national parks, where we can meander through ancient forests and clamber up mountains.  This is easily the best road trip from Sydney to Melbourne for beach bums, surfers, and wildlife lovers.
Road trip highlights:
Sunbathe on the beach as wild kangaroos bob past
Spot whales (May – November) from the beach or take a boat excursion to get your close-up
Stretch your legs in Australia's oldest national park
Dine on ocean-fresh oysters while you sit back and admire the Sapphire Coast
Boogie board down the sand dunes of Croajinolong or Wilsons Promontory
Day 1: Sydney to Wollongong (2 hours 30 minutes)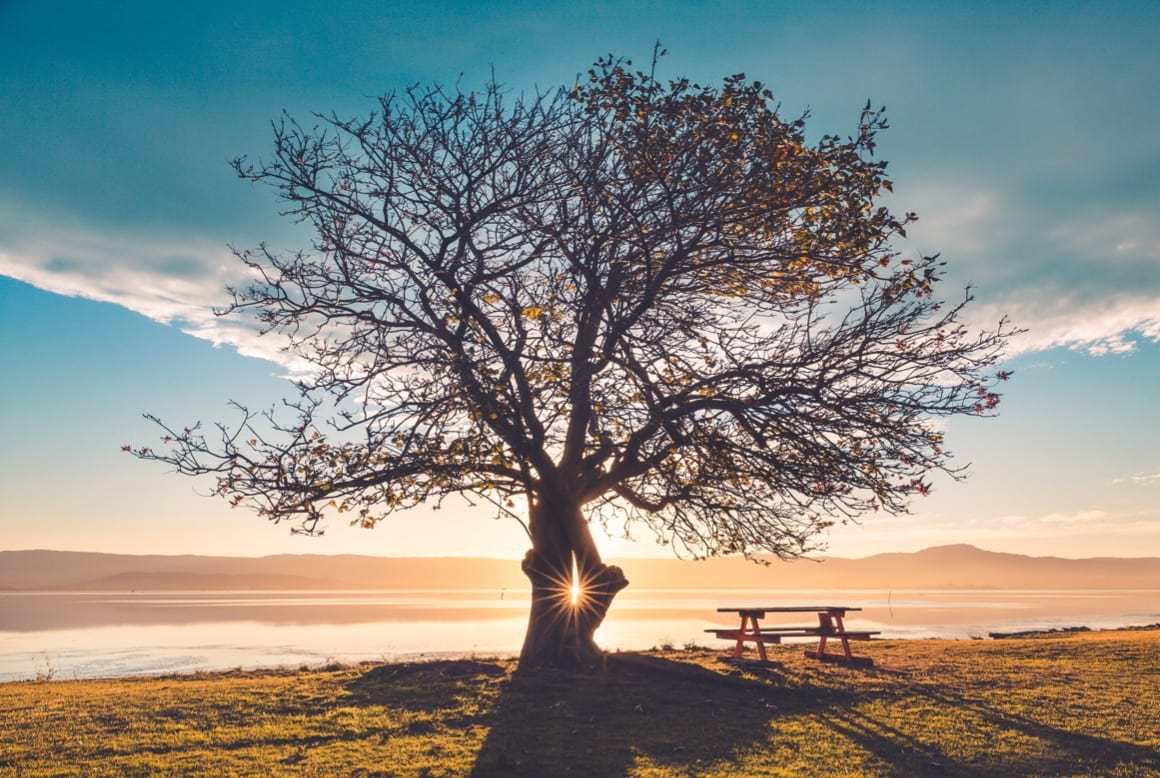 Say goodbye to the hustle and bustle of the city, and prepare yourself for a complete change of scenery.
This drive takes you through Australia's oldest national park, home of gushing waterfalls, eucalyptus bushlands and emerald lagoons. Stop and check out the scenery with one of the shorter forest trails. Once you arrive in serene Bundeena, you can take your pick from kayaking or stand up paddle-boarding.
If you have time, you can also walk to the Wedding Cake Rock before taking the Grand Pacific Drive south. Plenty of chances to stop off and admire the viewpoints before you cruise over the scenic Sea Cliff Bridge!
Day 2: Wollongong to Jervis Bay (2 hours)
Grab one of the funky caffeine creations at Ariel's Coffee before hitting the road. You'll follow the coastal road south soaking up those azure views. Fancy catching a wave? The Killalea Reserve is the place and is awesome for newbies too.
Alternatively, Kiama is another option for surfers. While you're here, check out the blowhole – which is visible even at low tide. Once you get to Jervis Bay, you can sink your toes into that famous white sand – the whitest in the world, according to the rumours. If you've got your camping gear with you, this is a great place to pitch your tent for the night. 
Day 3: Jervis Bay to Eden (4 hours 20 minutes)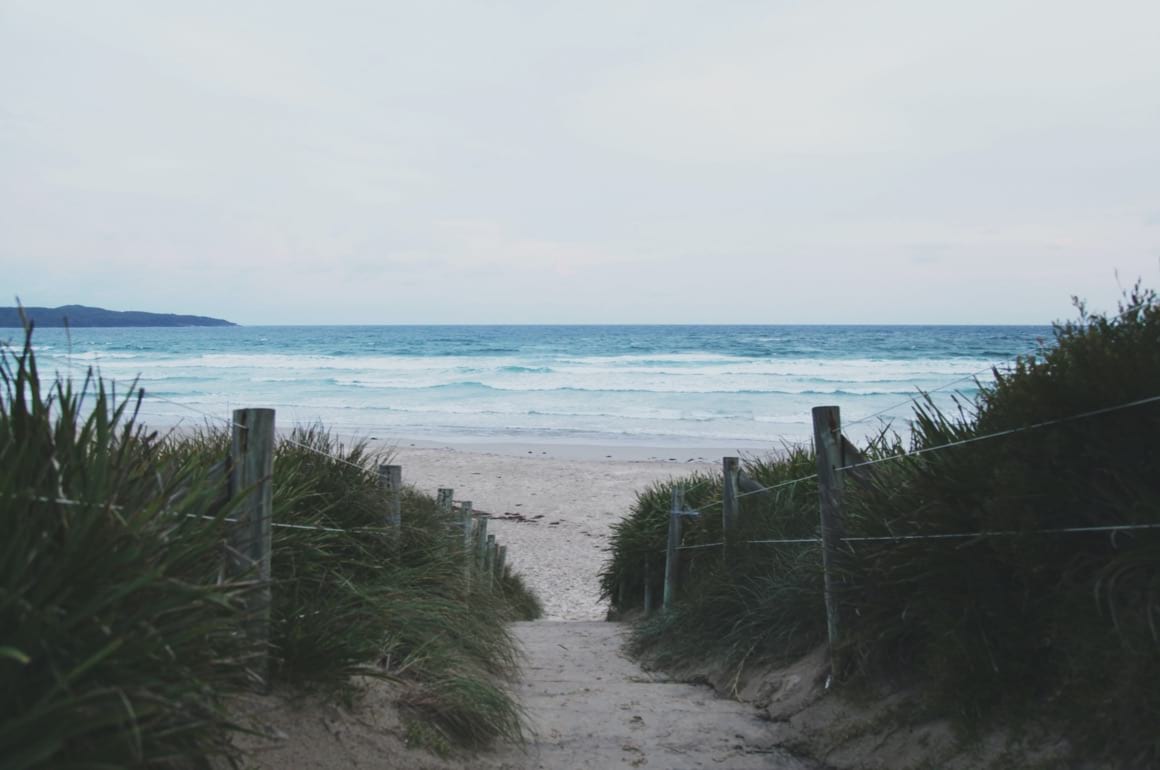 Ever wanted to sunbathe alongside kangaroos on the beach? Today your dream can come true at Pebbly Beach, which a local clan of roos has claimed for themselves. Break up today's drive as and when with stops at small towns and picturesque beaches along the Sapphire Coast.
Wildlife lovers – take a gander around Birdland Animal Park, home to koalas, wombats, snakes and native birdlife. Meanwhile, love 'em or hate 'em, no Sydney to Melbourne vacation trip planner is complete without knocking back some oysters. Sample the goods at Tathra Beach Tapas, or once you've arrived at Eden.
Best stops: Booderee Botanic Gardens, Pebbly Beach, Birdland Animal Park, Mimosa Rocks, Tathra
Where to eat: The Treehouse Cafe, Tathra Beach Tapas, Drift
Where to stay: Eden Nimo Motel ($) Twofold Bay Villas ($$$)
 Day 4-5: Eden to Croajingolong National Park (2 hours)
Eden is one of the best places to spot whales in NSW, so we recommend starting the day with a whale-watching excursion. Then,  drive straight to the Croajingolong National Park to maximise your time there. You can surf the giant dunes, hike, swim and kayak. It's an adventurer's playground.
If you skipped the whale-watching, you might get lucky and spot one from the beach. Also, keep your eyes peeled for monitor lizards, bandicoots, and all kinds of birds. Book accommodation for two nights so you can spend the whole of tomorrow exploring the national park as well.
Day 6-7: Croajingolong National Park to Wilsons Promontory (5 hours 45 minutes)
After a full day of adventuring and soaking up the unspoiled wilderness of Croajinolong, you'll be settling into a long comfy drive today. Along the way, you can admire the lush alpine scenery of the mountainous Snowy River National Park.
Once at Wilsons Promontory (mainland Australia's southernmost tip), there are loads of activities to choose from, so we recommend staying for two nights. Choose to scuba dive or snorkel in the marine reserve or hit the surf. Maybe give your lungs a run for their money with the hike to the summit of Mount Oberon – it's short but steep. Or, grab a board and surf the giant dunes on the peninsula.
Best stops: McKenzie River Rainforest Walk, Snowy River National Park, Cabbage Tree Creek, Mount Raymond Lookout
Where to eat: Cabbage Tree Creek General Store and Bushware Cafe, Wishing Tree Cafe, The Rhythm Cafe & Restaurant
Where to stay: Tidal River Campground ($), Sandy Point Beach Escape ($$), Olivi ($$$)
Day 8: Wilsons Promontory to Phillip Island (1 hour 50 minutes)
This short drive has heaps of surf stops and seaside towns to stop off at. Once at Phillip Island, you'll find wineries, wildlife parks and cruises to explore. Don't forget to get down to Penguin Parade in time to watch the penguins come home to nest!
Day 9: Phillip Island to Melbourne (2 hours 30 minutes)
After a leisurely morning on Phillip Island, time your first stop at San Remo to coincide with the noon pelican feeding. You might also spot a ray off the beach here while you eat your fish and chips!
Follow the coastal road to Melbourne for beautiful seascapes and the chance to stop for a final spot of surfing. We told you this route would be popular for surfers! Tonight, we'll part ways in Melbourne over a local brew and toast the end of an awesome road trip. make sure you have a great night sleep as well by staying an one of the awesome Airbnbs in Melbourne. After being on the road for so long, you'll appreciate some privacy and a comfy bed.
Is This the Best Daypack EVER???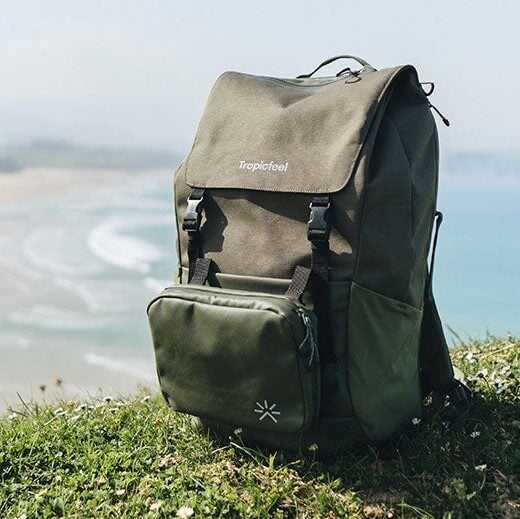 We've tested countlessday packs over the years, but the Tropicfeel Shell is something else. There are a lot of flashy backpacks on the market but not many come with a detachable wardrobe.
Weatherproof, eco-friendly, durable, feature-loaded, and comfy as fudge brownies: these are just some of the words people might use to describe the Tropicfeel Shell. But we just call it bloody beautiful.
Learn More • View on Tropicfeel
From: Sydney
To: Melbourne
Total Distance: 1,278 km
Days: 5
Top Road Trips Stops: Canberra, Southern Highlands, Kosciuszko National Park, Thredbo Alpine Village, Mount Macedon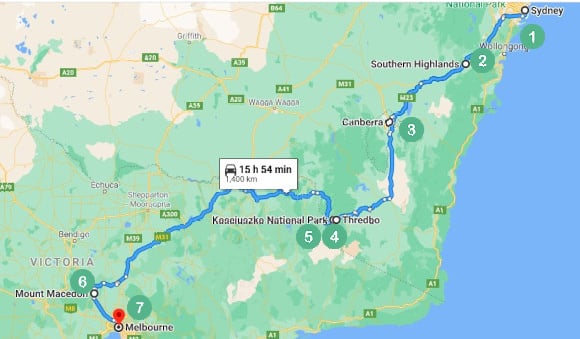 Yearning for crisp mountain air and maybe a sly day on the slopes to break up your drive? Then you'll want our alpine Sydney to Melbourne road trip itinerary.
The landscape of this route will vary depending on whether you take a road trip in autumn/winter (March-August) or spring/summer (September-February). As will the activities – during summer the ski resorts turn into hubs for hiking and biking. This road trip also takes you through the Aussie capital, some cute mountain villages and heritage towns where you can indulge your inner culture vulture.
Road trip highlights:
Spend an evening in Australia's capital and cultural hub, Canberra
Ski, mountain bike, or simply admire the scenery of the majestic Snowy Mountains
Clock a view of Australia's tallest peak, Mount Kosciuszko
Hunker down in the wilderness at a picturesque campsite during summer (plus, save some dollars at one of the free campgrounds we've found)
Explore the natural beauty of Barmah National Park
Day 1: Sydney to Canberra (3 hours)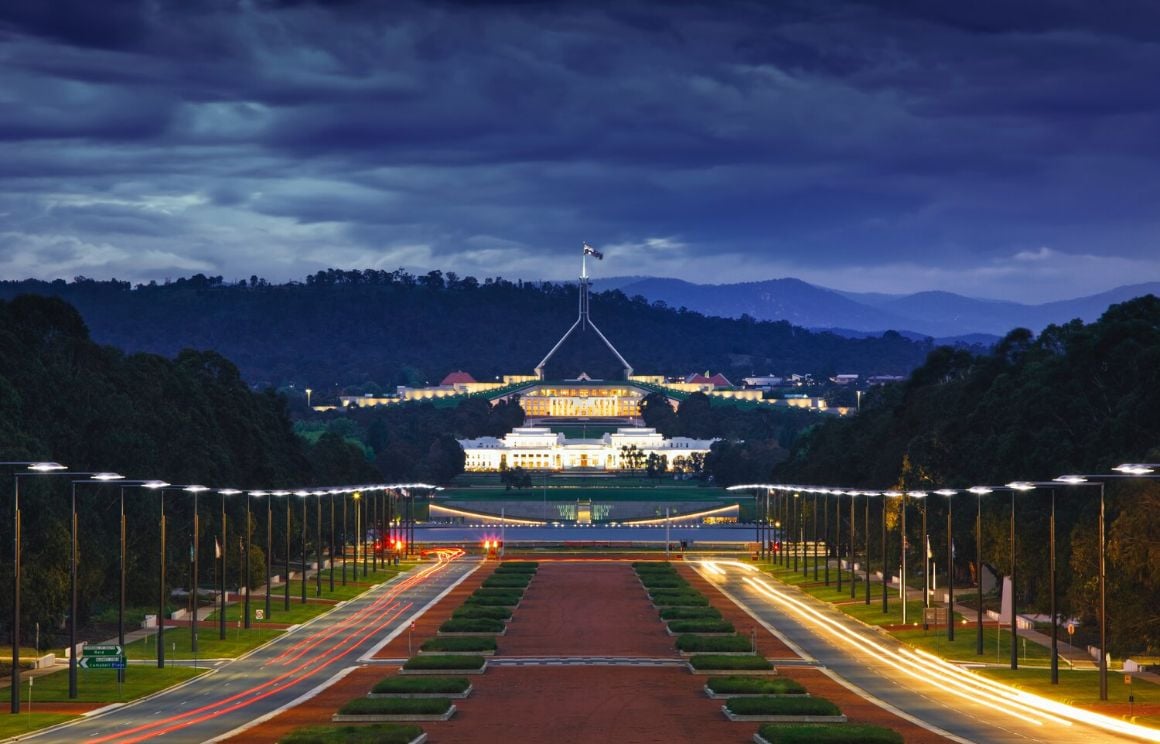 After an hour of driving south from Sydney, the landscape pops with greenery: you'll see rolling valleys, springy meadows and fairytale forests. Stop off at some of the quaint villages and take a short walk – the Berrima River Walk is a one-hour return with the chance to spot a platypus. This area is also crawling with vineyards, where you can grab a bottle to enjoy at your final destination for the day, Canberra.
Once in Canberra, it's over to you how you want to spend your time in the capital. Relax in Canberra's best accommodation, or delve into Aussie history with a museum or gallery. Alternatively, chill by the river and people watch!
Day 2: Canberra to Jindabyne (2 hours)
Buckle up – today, you'll head into the heart of the Snowy Mountains – home of Australia's tallest peak and activities galore. If you want to plan a road trip from Sydney to Melbourne in winter, this one is a spectacular drive through snowy winter wonderlands.
Once the snow arrives, the Snowy Mountains are alive with skiing and snowboarding (note that the best time to hit the slopes is in July and August). On the other hand, you can hike, bike, and then cool down with watersports during the summer. There are even helicopter flights around Mount Kosciuszko if you're feeling really flush.
Best stops: Kosciuszko National Park, Nanny Goat Hill Lookout (Coomba)
Where to eat: Kuma Pies & Pastries, Rawsome Earth Cafe, Wildbrumby Schnapps Distillery, Alpine Larder
Where to stay: Island Bend Campground (free), Siesta Villa ($$)
Day 3: Jindabyne to Albury-Wodonga (3 hours 35 minutes)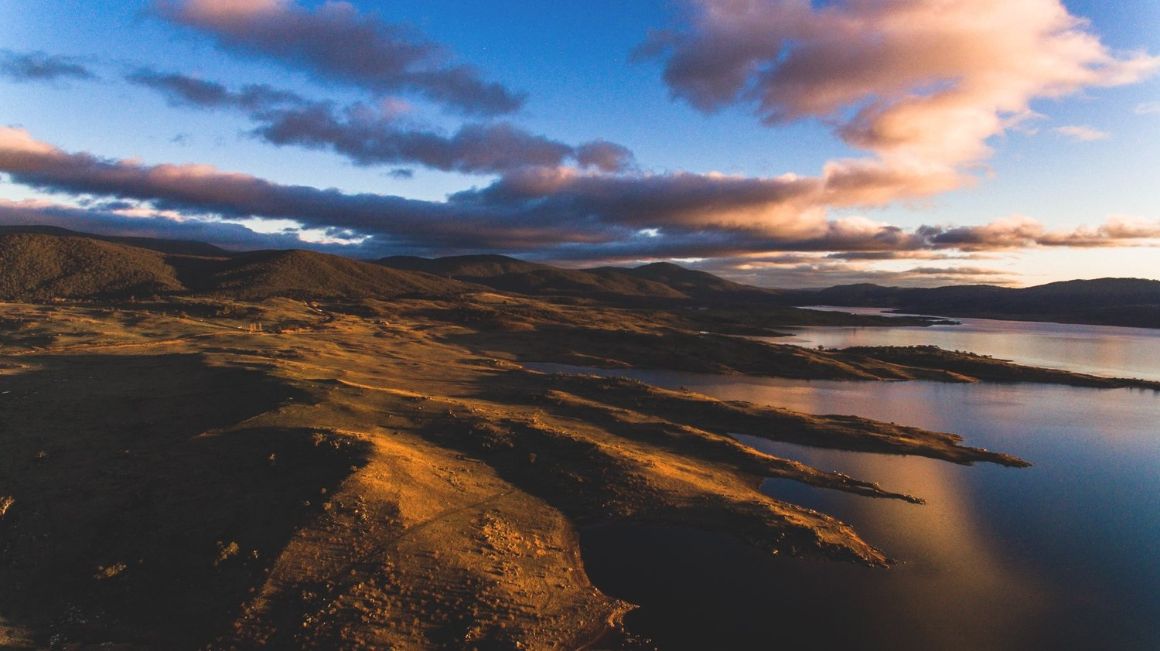 Follow the Alpine Way west to Albury-Wodonga. This scenic tourist drive winds its way steeply through alpine forests and snow-capped peaks. In summer, you can hike the Dead Horse Gap trail, or in winter, squeeze in some skiing at Thredbo.
One you leave the clutches of the Snowy Mountains, you'll cruise through small charming towns steeped in history. Albury-Wodonga is made up of two cities right by the state borders, so you'll be half in NSW and half in Victoria!
Best stops: Thredbo Alpine Village, Khancoban, Murray Gorge, Avondale Gardens, Tallangatta, Murray Art Museum Albury (MAMA), Lake Hume
Where to eat: Avalanche Cafe, Trev's Place, Tallangatta Bakery, La Maison Restaurant, HAPI
Where to stay: Australia Park Motel ($), Attico – A Loft in the Heart of Albury ($$)
Day 4: Albury-Wodonga to Moama (2 hours 50 minutes)
Follow the M31 so you can explore some interesting small towns. There's an old printer in Chiltern which is pretty cool to check out, or enjoy a spot of kayaking at Wangaratta.
Once in Moama, you can explore the official paddle steam capital of Australia. Take a ride on a riverboat ourselves and take in the red river gums. Alternatively, you can saddle up for a horse riding session at Billabong Ranch. The Barmah National Park is a final chance for you to fill our lungs before reaching the big city. You can hike and even camp here for the evening. Check out local event listings for Moama; the city often hosts music and craft festivals. 
Day 5: Moama to Melbourne (2 hours 40 minutes)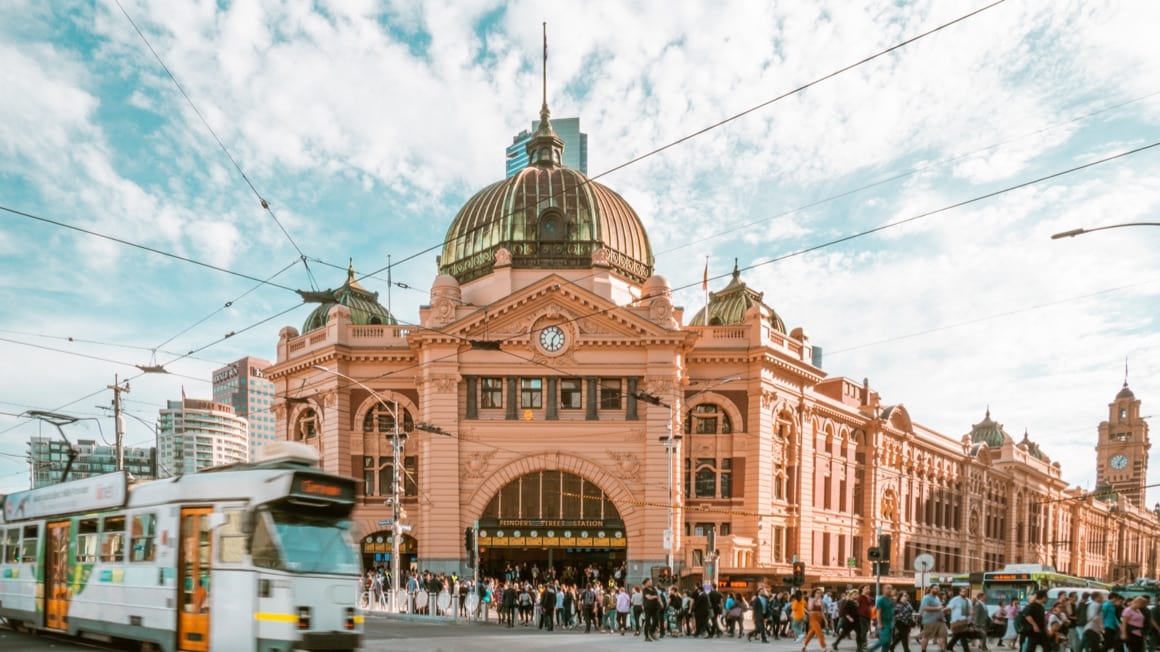 Leaving the serenity of Moama behind, you'll make a stop at its larger twin, Echuca, before exploring the fragrant gardens of Mount Macedon. The Sanatorium Lake Walking Trail is an easy hike where you can admire the lake and surrounding forestry. You can drive up to the summit of the mountain for views of the surrounding vineyards.
After this, the Organ Pipes National Park trail is a short hike to see the freakish rock formation. You'll make it to Melbourne in time to grab a cold beer and chill out in Melbourne's coolest bars.
There's loads of great places to stay in Melbourne, and we recommend spending a few days here (at least) to make the most of it!
Driving from Sydney to Melbourne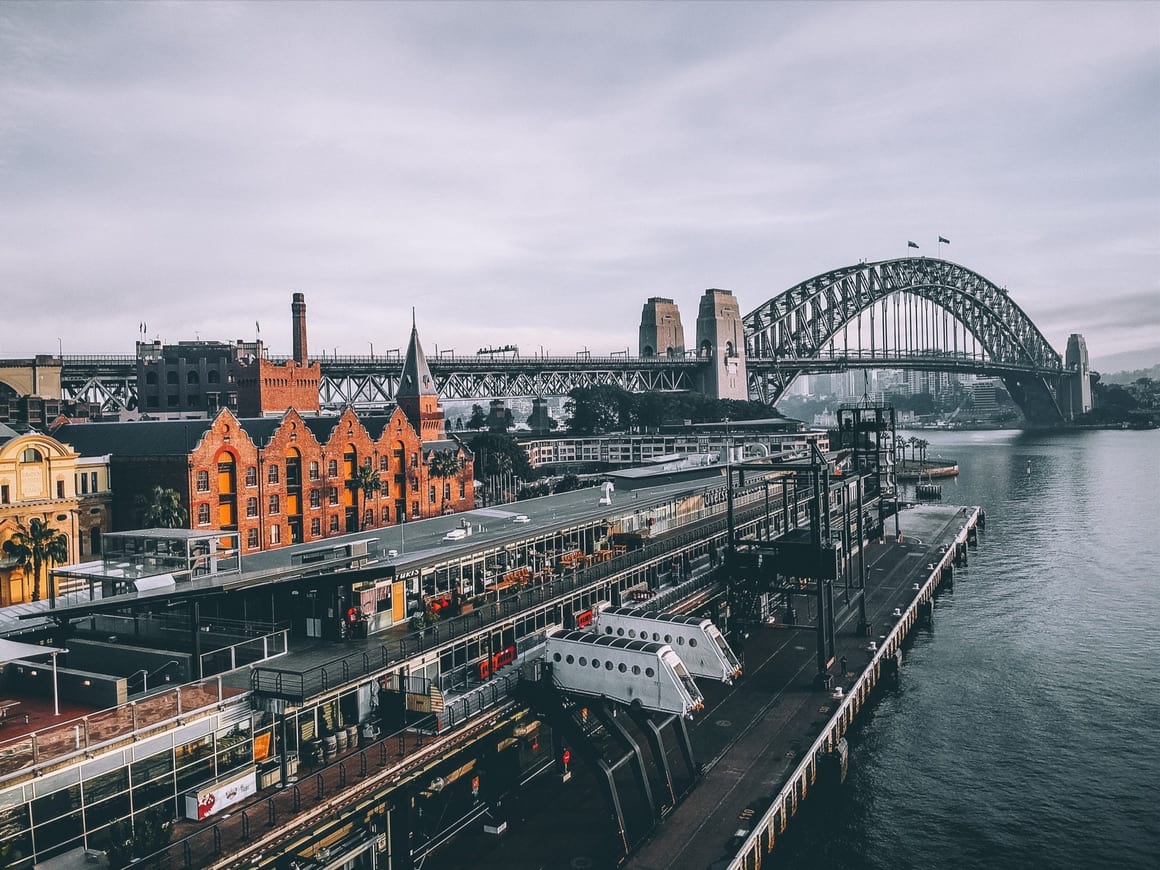 Roads between Sydney to Melbourne are a joy to drive – they're sealed and in excellent shape. However, do take care when driving in winter, when alpine roads are subject to frostier conditions. 
Meanwhile, renting a car or camper in Australia is extremely straightforward. In fact, thousands of backpackers and holidaymakers do it each year, and there are heaps of rental companies all around the country. 
Renting a Vehicle From Sydney to Melbourne 
Self-driving is the most rewarding way to explore the countryside between Sydney and Melbourne at your own pace, and you'll get to stop off at all the hidden gems that the tourist buses breeze past.  You can save some dollars while you're at it, especially if you have a tent with you! 
In order to rent a vehicle in Australia, you need a valid driver's license from your home country, plus photo ID. Depending on your nationality, you may also require an International Driving Permit (IDP).
When you collect your rental, your rep will most likely add the following fees to your package. Make sure you factor these costs in when planning a road trip from Sydney to Melbourne:
Age surcharge. You need to be at least 21 to rent a vehicle in Australia. If you're between 21 – 24,  you'll probably need to pay a surcharge.
Bond/deposit. You will need to pay a deposit/bond which covers the vehicle against any damage. The amount varies depending on the vehicle and the rental company; in Australia, it ranges from $200 – $1000.
Additional drivers. If you're planning to share the driving, the rental company will add additional drivers on the rental agreement. Your insurance will not cover you if you have an accident while an unregistered driver is behind the wheel. 
In terms of insurance, all rental companies will try to convince you to purchase their insurance; however, their prices will make your eyes water. Backpacker to backpacker, we recommend checking out RentalCover.com before you collect your car. Their rates are much more budget-friendly, and their cover is comprehensive. This saves you some cash for your other Sydney to Melbourne road trip essentials – snacks!
Road Rules From Sydney to Melbourne
While you plan your road trip from Sydney to Melbourne, note that all Australian territories take their road safety laws very seriously. Aussie police are more than happy to slap you with a hefty fine if they see you going against the handbook. Also, each territory has its own set of road laws.
Here are some unusual rules for driving in NSW and Victoria to bear in mind:
Think before you honk. Australia has a nationwide ban on unnecessary tooting. Only use your horn when it's deemed necessary. In both NSW and Victoria, the penalty is almost AU$300.
Don't pick up any hitchhikers in Victoria – it's illegal in the territory and warrants a $30 fine. 
Mind the gap in Victoria. If you're more than three metres away from your vehicle, your windows cannot be open any more than five centimetres. It's a $282 fine if you break the rule! Also, make sure your car is locked to avoid a second fine.
No flashing while driving. No, not that kind. Flashing your lights in NSW is considered dangerous as it may dazzle the other driver, and could land you a fine.
No splashing. If you drive through a puddle and splash pedestrians in NSW, you'll get a police fine and probably the finger from whoever you drenched. 
Don't hog the middle lane. No-one likes a middle-lane hogger, especially the NSW police force. Stay in yo' lane, or pay the price.
Watch your speed. You can get fines for both speeding and driving too slowly in Australia. 
Okay, that's enough of the rules. Now, it's time to start your adventure. 
Browse our Sydney to Melbourne road trip ideas and choose whichever one most excites you. Don't forget, you can always take one route out, explore Melbourne for a while, and return with the other!
Insurance from Sydney to Melbourne
Before you dash off to pick out your comfiest driving thongs and wax your surfboard, we just want to remind you about insurance. As dreary as the topic is (we know), insurance is one of your Sydney to Melbourne road trip essentials. In the event of an accident, car rental insurance is also your new best friend.
In Australia, you are required by law to have Compulsory Third Party (CTP), sometimes known as Green Slip insurance. Your rental desk will offer you either an Excess Waiver, Damage Liability Waiver, or  Reduction Liability Waiver. Essentially, this brings the remaining excess on your vehicle to zero in the event of an accident.
This usually adds $20 – $60 per day to your rental – which ain't cheap. Instead, we suggest you buy your additional insurance with an independent insurance company, such as RentalCover.com. They'll cover you in the event that an accident happens, regardless of whose fault it is. Your flat fee usually comes with perks like Personal Accident Insurance and Roadside Assistance. We're sure you won't need it, but nothing really beats that feeling of peace of mind, does it?
While comprehensive isn't mandatory, it is something you may want a quote on.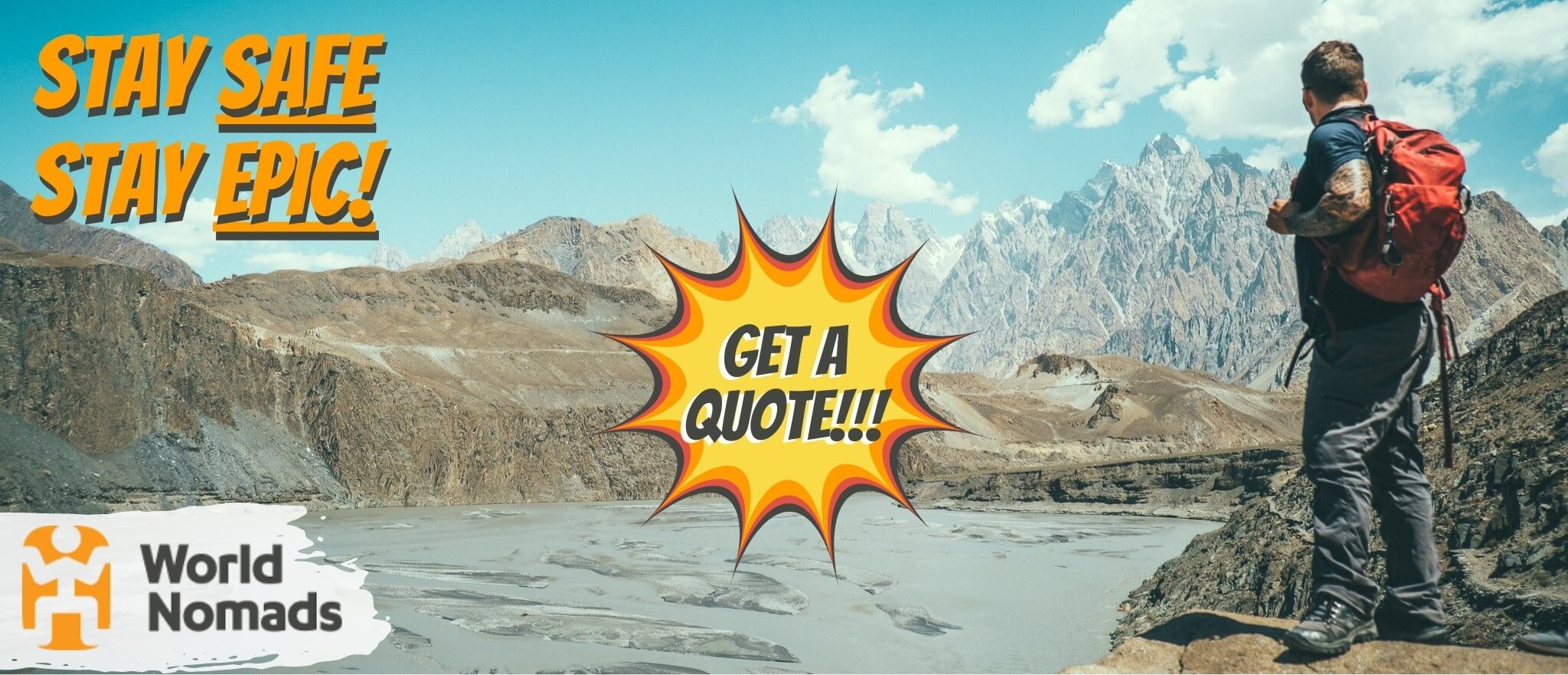 It's good to get lost sometimes, but it's also good not to get too lost. There are people that want you home in one piece.
There's one travel insurance provider The Broke Backpacker trusts for all his wildest shenanigans… World Nomads!
Click the button below to get a quote on your insurance or read our in-depth review of World Nomads' coverage. And then… let the shenanigans begin. 😉
What To Pack for a Road Trip in Sydney to Melbourne
Somewhere to hide your cash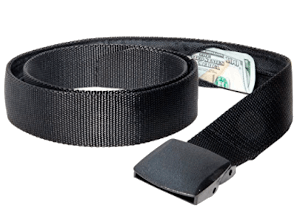 Somewhere to hide your cash
Active Roots Money Belt
This is a regular looking belt with a concealed pocket on the inside – you can hide up to twenty notes inside and wear it through airport scanners without it setting them off.
A travel water bottle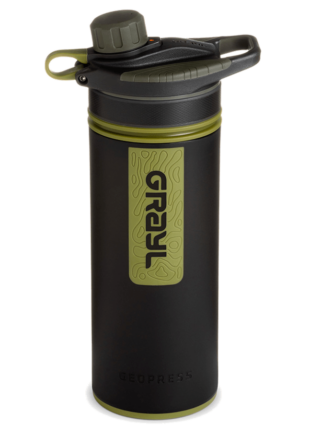 A travel water bottle
Grayl Geopress Water Bottle
Always travel with a water bottle – it'll save you money and reduce your plastic footprint on our planet. The Grayl geopress is a true behemoth amongst water bottles acting as a purifier AND temperature regulator – so you can enjoy a cold red bull, or a hot coffee, no matter where you are.
For those unexpected messes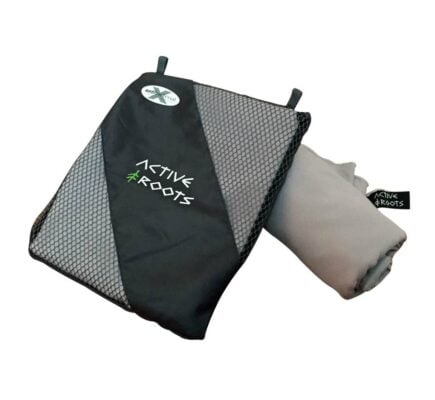 For those unexpected messes
Active Roots Microfiber Towel
Hostel towels are scummy and take forever to dry. Microfibre towels dry quickly, are compact, lightweight, and can be used as a blanket or yoga mat if need be.
When the power goes out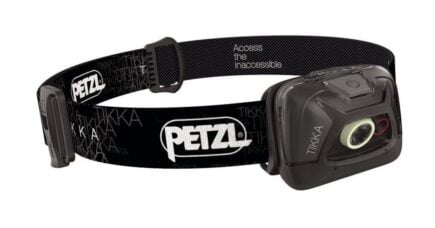 When the power goes out
Petzl Actik Core Headlamp
A decent head torch could save your life. If you want to explore caves, unlit temples, or simply find your way to the bathroom during a blackout, a headtorch is a must.
Sleep anywhere
Sleep anywhere
Active Roots Camping Hammock
Taking a tent backpacking is not always practical but hammocks are lightweight, cheap, strong, sexy (chicks dig hammocks), and allow you to pitch up for the night pretty much anywhere.
To stay a clean backpacker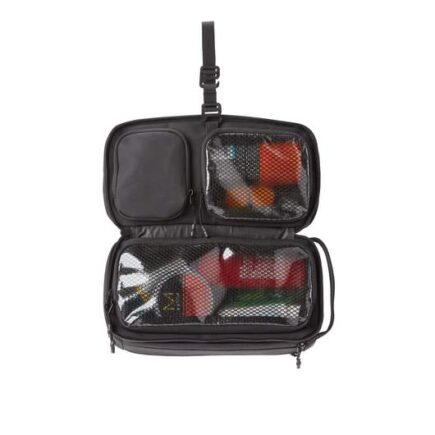 To stay a clean backpacker
Hanging Toiletry Bag
I always travel with a hanging toiletry bag as it's a super-efficient way to organise your bathroom stuff. Well worth having, whether you are hanging it from a tree whilst camping, or a hook in a wall, it helps to have quick access to all your stuff.
Final Thoughts on the Best Road Trips from Sydney to Melbourne
And there you have it! We hope you've found the best road trip from Sydney to Melbourne to suit your own adventure style.
We think both routes are rewarding, which is why we'd recommend you to take one route to Melbourne and one on the way back! Just remember to book yourself into some Sydney accommodation ahead of time, backpackers fill quickly in peak season!
The time of year that you take your road trip may also sway your decision – the coastal route is perfect for summer while the inland itinerary is awesome during winter snowfall. Seasons are different down under, so make sure to check the weather ahead of time!
Either way, both of our Sydney to Melbourne road trip ideas are packed with dramatic scenery and exciting outdoor pursuits. This is Australia after all – make the most of it!
Now, what are you waiting for? Go pack your bags and sort out your road trip playlist!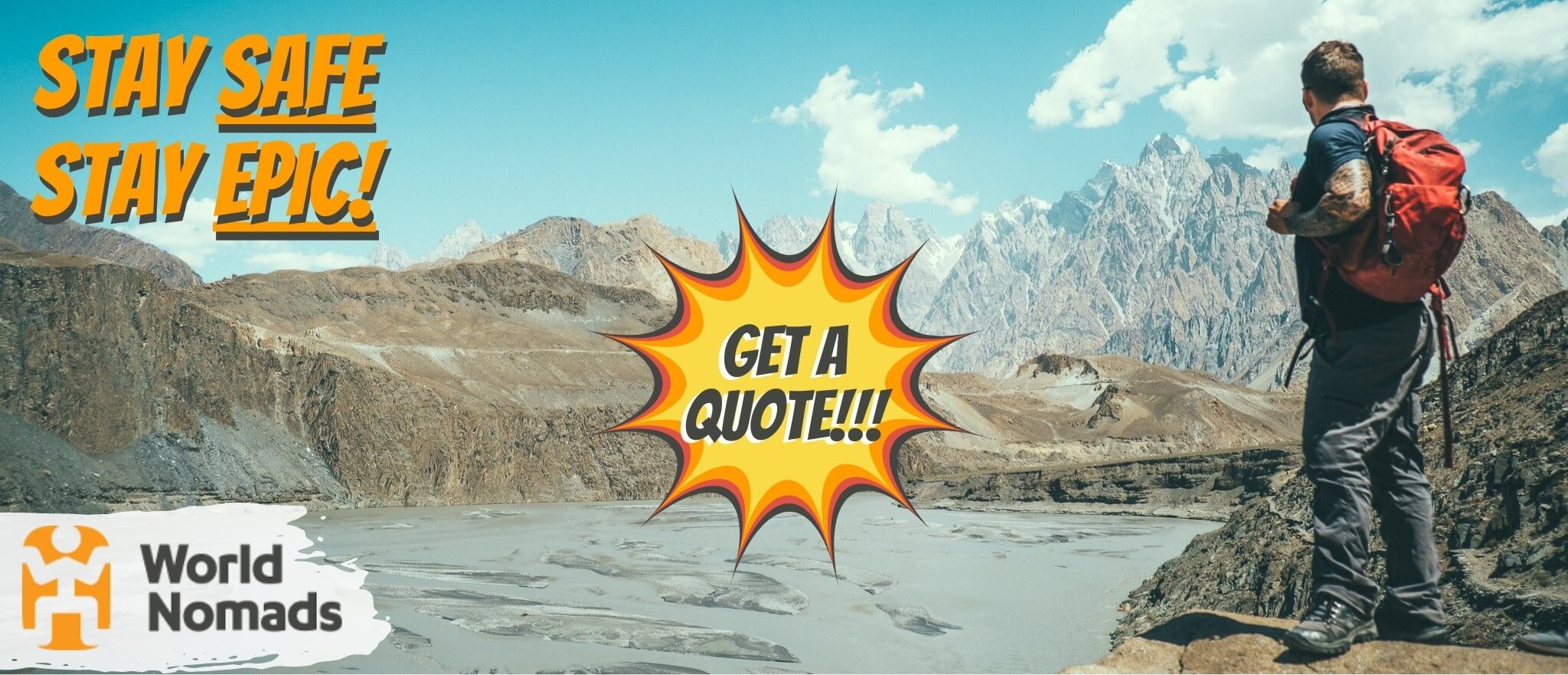 It's good to get lost sometimes, but it's also good not to get too lost. There are people that want you home in one piece.
There's one travel insurance provider The Broke Backpacker trusts for all his wildest shenanigans… World Nomads!
Click the button below to get a quote on your insurance or read our in-depth review of World Nomads' coverage. And then… let the shenanigans begin. 😉