The vibrant capital of South Australia, Adelaide is famous for never having been a convict city; it was founded and settled entirely by free persons. It offers the best of what you would expect from any large Australian city: great beaches, excellent shopping, eye-catching architecture, delicious cuisine, and a lively night scene. Furthermore, visitors can also enjoy easy access to lush wine regions in the wider area.
With many attractions spread over a fairly large area and limited public transportation outside of the city centre, planning an Adelaide itinerary can be difficult. Many places of interest are fairly far from each other.
No worries! Our expert team of travel writers has compiled this excellent list of the best places to visit in Adelaide to make planning your trip a whole lot easier. There's something to suit different preferences and travelling styles too.
We think it's only fair to warn you, though: some of these best places to visit in Adelaide are all but certain to blow you away!
Best places to stay in Adelaide
Adelaide is filled with cool hotspots. If you're only staying for a couple of days, it might get a bit stressful to fit everything in. We've created an epic Adelaide itinerary to help you plan your trip a bit better and not miss out on anything important.
The Guesthouse – Backpack Oz is one of the best places to stay in Adelaide for terrific facilities, a great location, a sociable vibe, and heaps of cool freebies. There are private rooms for one, two, and four in addition to dorm rooms, and the hostel has a shared kitchen, common room, and terrace. Breakfast is free each morning and free meals are served on two nights of the week (Mondays and Wednesdays). Additionally, you can enjoy discounted drinks in the bar at happy hour, and a range of other drinks at other times. Wi-Fi is free and unlimited too. Other convenient features include laundry services, luggage storage, a tour desk, and key-card access.
View on Hostelworld
This cute studio is the perfect Airbnb if you're visiting Adelaide for the first time. Larger than normally, the studio fits 2 people and has all the amenities you need. You can enjoy your morning coffee on the balcony, or take a quick walk to the city centre where you can find attractions, restaurants and great cafes. You're also close to public transportation options.
View on Airbnb
You'll find the charming Glenelg Beach Hostel in one of the top seaside neighbourhoods in Perth and just a short walk from the sandy Glenelg Beach. There are single, queen, and triple rooms, all with shared bathrooms, as well as dorm rooms. The garden is a pleasant place to soak up some sun and you can also unwind in the bar and the shared lounge. Save money and cook some of your own meals in the communal kitchen and enjoy free breakfast each morning. The tour desk is handy for exploring the wider area and you can rent bicycles on site to discover the nearby surroundings. The property has laundry facilities, free Wi-Fi, luggage storage, and ample parking on the street outside.
View on Hostelworld
The elegant Stamford Plaza Adelaide can be found in the heart of the CBD, one of the busiest neighbourhoods in Adelaide. The large and modern rooms are all en suite and come with a TV, Wi-Fi, fridge, kettle, ample storage space, large windows, and a separate seating area. There's a choice of three onsite restaurants, each serving diverse menus, and room service is also available if you want a more private meal. The rooftop pool is a great place to relax and enjoy the views, and there's a modern gym and a hot tub too. Meeting rooms, round-the-clock reception, laundry services, and a tour desk are just a few more of the handy facilities available. It's one of the best places to stay in Adelaide for a luxurious stay in the centre.
View on Booking.com
NEED A PLACE QUICK? HERE'S THE BEST NEIGHBORHOOD IN ADELAIDE:
BEST AREA IN ADELAIDE
Adelaide CBD
The CBD is the best neighbourhood to stay in Adelaide if you're visiting the city for the first time. Set at the heart of the city, this neighbourhood covers just one square mile and is packed with exciting activities and interesting attractions.
Places to Visit:
Delve deep into history at the South Australian Museum.

Dine on delicious Italian fare at Andre's Cucina & Polenta Bar.

Eat fresh and tasty meals at Chianti.
These are the BEST places to visit in Adelaide!
#1 – Glenelg Beach
One of the most incredible free places to go to in Adelaide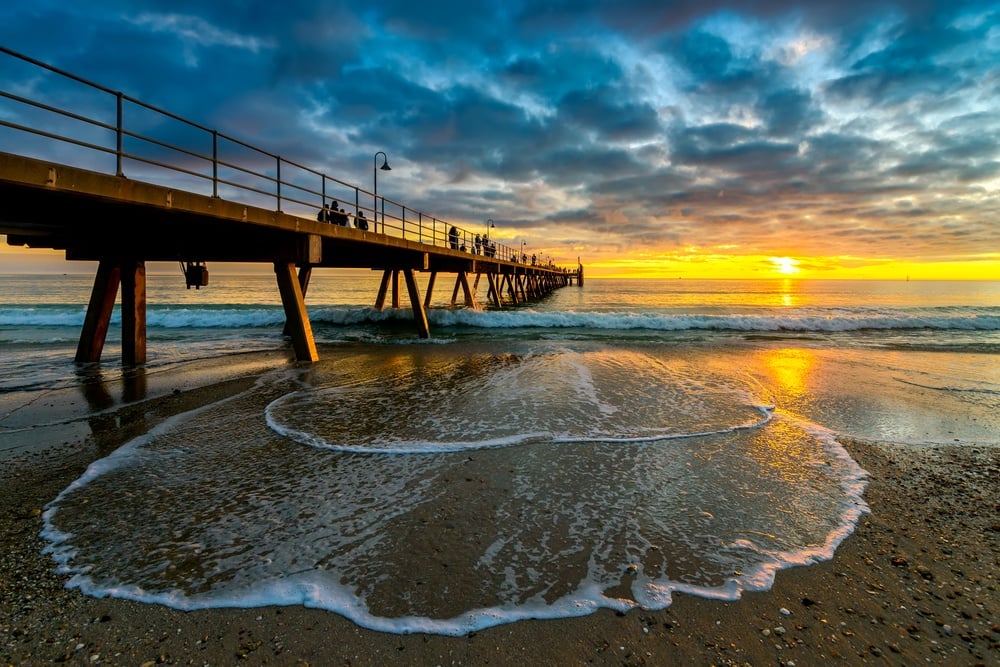 Long history
Popular beach
Child friendly
Varied activities
Why it's awesome: Glenelg is one of the oldest European settlements in Australia, having been founded in 1836. It takes its name from a former British Secretary of State. The seaside area is today popular with both locals and tourists and it is one of the best outdoor hotspots in Adelaide. There's no charge to enjoy the long, sandy beach, and visitors will find an assortment of activities and facilities for a great day out. Near to the beach, there are plentiful shops and eateries, and the local village has several places of interest if you want a break from the sands.
What to do there: Ride the quaint tram Victoria Square (in the centre of Adelaide) out to Glenelg; the journey takes around 25 minutes. Stroll along the jetty and enjoy the vistas, bask on the soft sands, and take a dip in the refreshing sea. Kids can run and play, enjoying usual beach activities like Frisbee, volleyball, football, and building sandcastles, and The Beachouse amusement park is often a huge hit with younger members of the family. Go fishing off the pier, join boat trips to spot dolphins, take a break in a relaxing pavement café, see a replica of the HMS Buffalo, enjoy a beach BBQ, cycle along the coastal path, spend some peaceful moments in the Church of Our Lady of Victories, and watch a beautiful sunset in the evening.
#2 – Adelaide Central Market
A great place in Adelaide if you love to shop!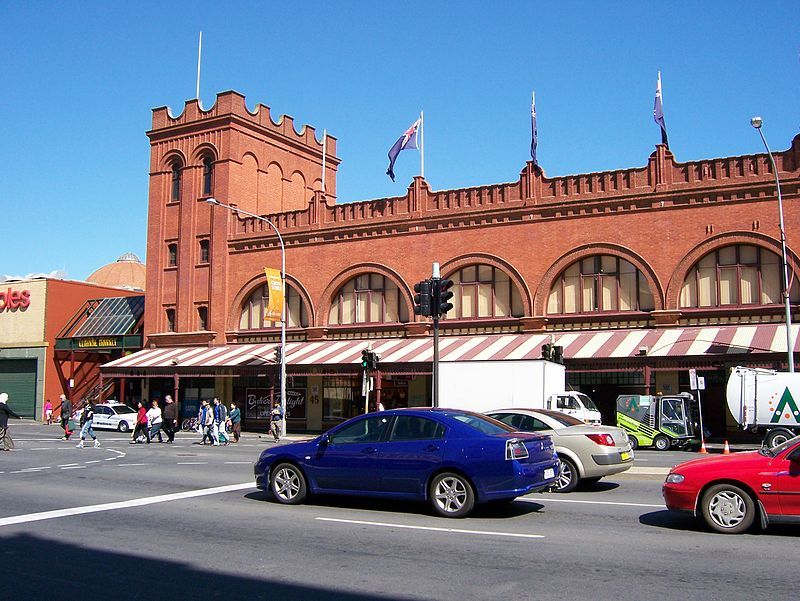 Much fresh produce
Speciality shopping
Lively ambience
Great place to eat
Why it's awesome: In continuous operation for more than a century and a half, visiting the Central Market is an Adelaide must-do for anyone who loves browsing and buying. Great no matter the weather (most of the market is undercover!), the large market has a huge array of colourful fresh produce, as well as a large selection of places where you can indulge in diverse meals. There are more than 80 stalls within the actual market, and the surrounding streets have many more shops (with varied goods). The area is also one of the best places to eat in Adelaide too, thanks to its great selection multi-cultural establishments.
What to do there: Take a leisurely stroll through Adelaide Central Market and see the wide array of goods on sale. Perhaps pick up items to cook dinner if you're staying in accommodation with self-catering facilities, or grab goods for a tasty picnic. You'll find everything, from fresh fruit and vegetables to cheeses, fresh meats, and baked goods. Visiting with your loved one? Why not pick up a bunch of flowers to make them smile? Call into the Market Plaza and shop in the various speciality stores and pause to rest in one of the cute cafes. You'll find many restaurants selling tasty international cuisine along the nearby Gougar Street.
#3 – Belair National Park
A beautiful outdoor place to visit in Adelaide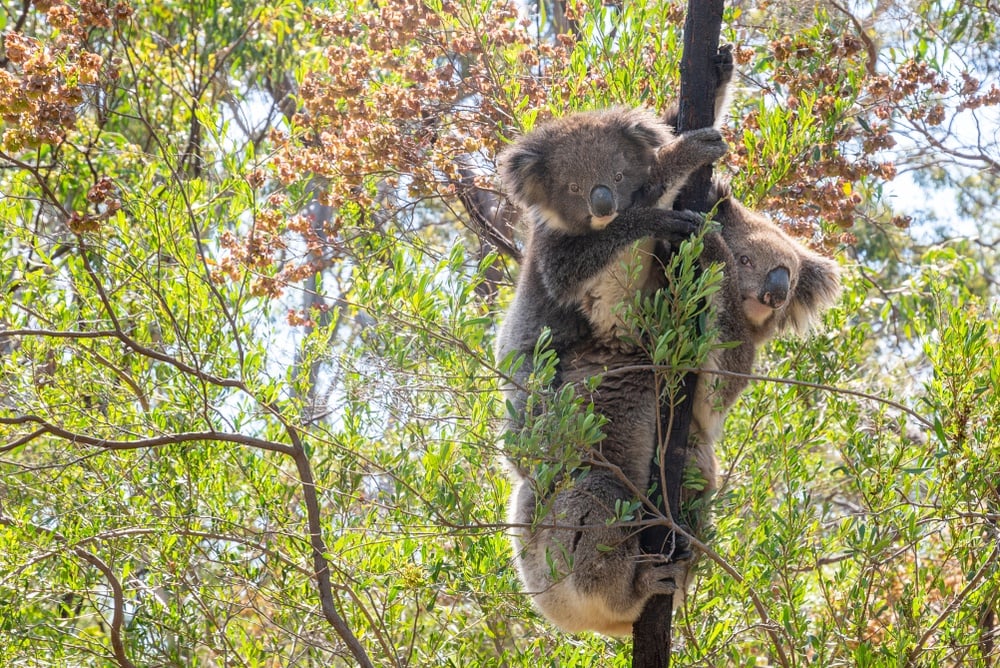 Diverse wildlife
Walking trails
Indigenous links
Gorgeous landscapes
Why it's awesome: Established in 1891, Belair National Park is one of the oldest national parks in all of Australia and the oldest in South Australia. Within easy reach of the CBD, it's a splendid natural area with a strong sense of history. Traditionally lands of the indigenous Kaurna people, the national park is home to wildlife-rich woodlands, sparkling lakes, scenic creeks, pretty waterfalls, walking trails, and an abundance of flora and fauna. There are also various leisure, sporting, and recreational facilities too.
What to do there: Hike along woodland trails to spot a variety of native and introduced wildlife; look for koalas sleeping in the branches and colourful wildflowers. You may also notice old tree carvings created by aboriginal people in times gone by. The Waterfall Hike is particularly picturesque and you can admire the gorgeous cascades after your walk. Go horse riding and cycling, or try something more adventurous with geocaching and orienteering. There are also numerous tennis courts. Alternatively, relax alongside the glistening waters of Playford Lake; it's an ideal spot for a picnic. Soak up the history at Old Government House, a former colonial summer abode, discover the cave-like formations at Amphitheatre Rocks, learn more about nature, and let kids have heaps of fun at the adventure play area. It really is one of the best places to visit in Adelaide if you love being in the great outdoors.
#4 – South Australian Museum
A fascinating educational place to visit in Adelaide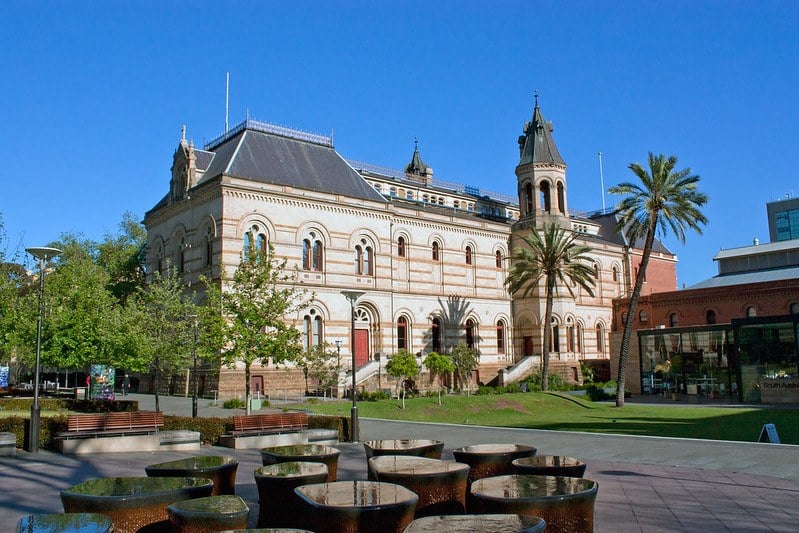 Adelaide must see
Many exhibits
Biggest collection related to aboriginal culture
Great for all ages
Why it's awesome: Open since 1847, the South Australian Museum is among the most famous places in Adelaide. One of the most popular attractions in Adelaide, especially for visitors with a keen interest in history, art, and culture, it's also perfect for budget travellers—there's no admission cost! The large and interesting museum contains the biggest collection of Australian aboriginal artefacts of anywhere in the world. Other collections cover themes like natural history, ancient Egypt, geology, and Pacific cultures. The museum also often has varied temporary exhibitions and there are regular special events and programs too.
What to do there: Peruse the 3,000-plus artefacts on display as you uncover more about life in Australia, the country's wildlife, the past, the people, and more. Plan to spend at least a few hours taking everything in. Delve deeper into the customs, traditions, and cultures of aboriginal peoples, see fossils and rocks from around the country, learn more about diverse cultures from around the Pacific region, travel back in time to ancient Egypt, and discover all about the wildlife of the land and water of South Australia. There are interactive displays and varied activities to help with understanding.
#5 – Adelaide Botanic Garden
Great place to visit in Adelaide for couples!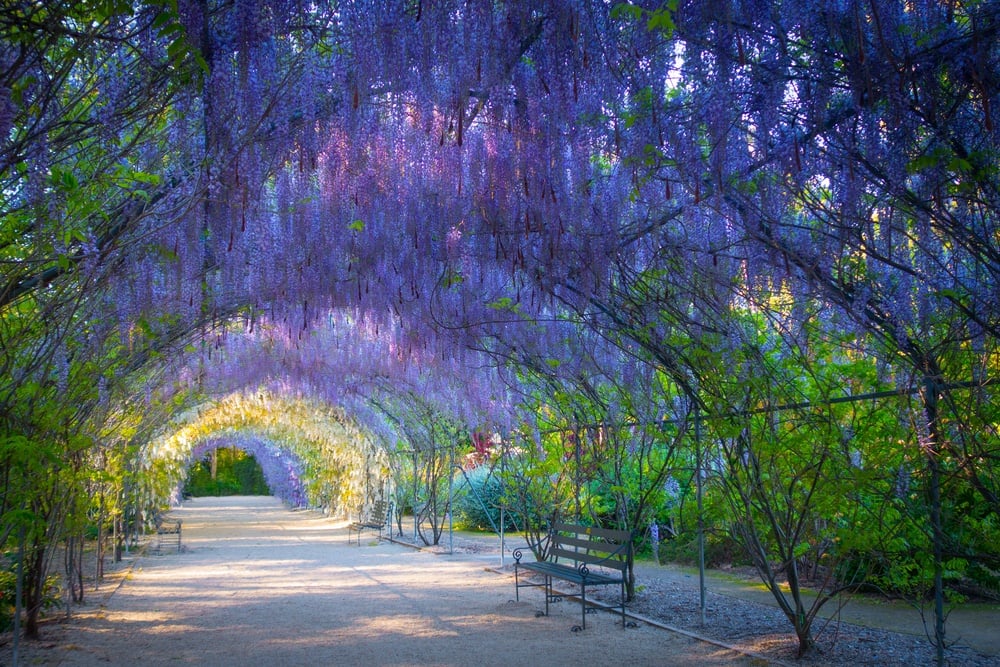 Budget friendly
Scenic setting
Many plants
Free guided tours
Why it's awesome: Free to enjoy and open all throughout the year, Adelaide Botanic Garden is one of the most romantic attractions in Adelaide. Covering some 130 acres (51 hectares) and established in the 1850s, the beautiful garden contains many eye-catching features. The garden's designs took inspiration from lavish royal gardens in the UK and France. Not only home to a wide array of flora, the gardens also boast some beautiful pieces of architecture too. It's a peaceful place to spend a few hours with a loved one, and couples can enjoy a romantic meal in the restaurant after their visit.
What to do there: Relish the tranquil vibe as you admire gorgeous landscaped gardens, regal avenues, striking buildings, and various terrains. You can also join free guided tours to learn more about the garden's history and the diverse species that grow here. Appreciate the glorious Palm House, originally built in 1877 and since carefully restored to its former splendour. Inhale sweet scents in the National Rose Trial Garden, see rare and endangered botanical species in the Bicentennial Conservatory, and increase your botanic knowledge in the interesting Museum of Botany. Explore the Amazon Waterlily Pavilion and the First Creek Wetland, visit the State Herbarium, and take time out of your busy schedule to simply relax in a stunning setting.
The Best Travel Backpack?!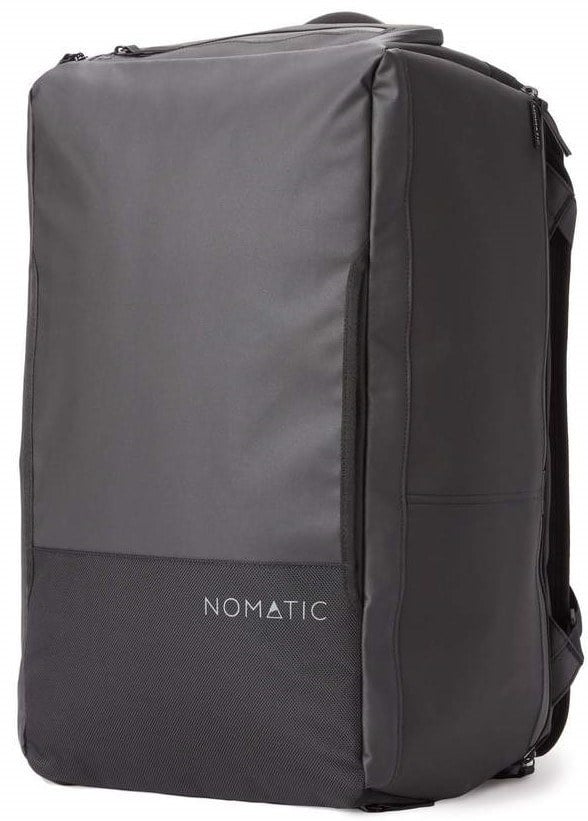 Pssssst! Not picked the perfect travel backpack yet? The Broke Backpacker team has tried out over thirty backpacks this year! Our favourite carry on backpack is the Nomatic Travel Bag.
Read our full review!
#6 – Mutton Cove
An unknown (but awesome!) place to see in Adelaide!
Offbeat destination
Eerie shipwrecks
Bird conservation area
Quiet and remote
Why it's awesome: The isolated Mutton Cove is located at the end of the LeFevre Peninsula. An off-the-beaten-track destination, it's among the best Adelaide vacation ideas for people who enjoy visiting quiet places that are a bit different to the norm. The surrounding area is industrial and the saltmarshes connect with the sea. There's a conservation area where people can see various wildlife, but one of the most interesting features is an old and eerie shipwreck that lies rusting forlornly in the waters.
What to do there: Read the interpretative signboards along the path to the marshes to learn more about local wildlife. You'll see a power station, storage tanks, and an island in the distance. At the end of the path, you'll come across the remains of a steamship. One of the most unusual things to do in Adelaide, the vessel was constructed at the end of the 19th century. Called The Excelsior, she worked for farmers, miners, and millers, before eventually being discarded in Mutton Cove in the mid-1940s. Today it presents a rather sad sight. Walk a short distance to the south of The Excelsior and you may be able to spot the remains of another abandoned vessel—The Jupiter. Also abandoned here in the 1940s, the paddle steamer transported people and goods along the waterways in times gone by. Today, she is mainly buried in the muddy ground. You can also try to see various creatures while in the area, including diverse bird species. Common birds that call the area home include swallows, gulls, plovers, herons, and sandpipers, and you may also catch glimpses of birds like pelicans, ducks, and parrots.
#7 – Adelaide Gaol
One of Adelaide's coolest historical sites!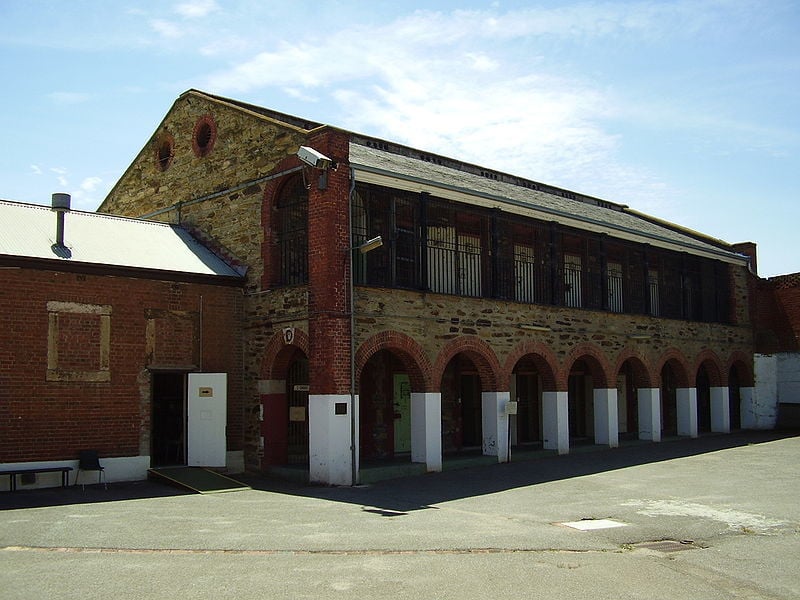 Strong sense of history
Varied tours
Interesting stories
See how prisoners lived
Why it's awesome: The historic Adelaide Gaol is one of the major landmarks in Adelaide and among the oldest buildings in South Australia. It was open between the early 1840s until 1988. Early colonial prisoners were held aboard boats, and then in a military camp. A small, temporary prison was built to fill a need of the expanding population, later replaced by the larger prison modelled after Pentonville Prison in the UK. The first prisoners were moved to the new gaol on Christmas Eve in 1840. After its closure, the prison was turned into a museum and a tourist attraction. Visitors can learn more about nefarious characters from Perth's past and the penal system.
What to do there: Take a self-guided tour and explore the different parts of the prison; Yards 1, 2, and 3 originally held female prisoners, while the other yards housed male convicts. You can walk along the hallways once walked by notorious characters, and peek inside the cells where they once slept. Find out what life was like for detainees in times gone by and shudder as you learn more about the executions that took place at the prison. For an even bigger spine-tingling experience, join a ghost tour of the spooky gaol at night to hear tales of strange and unearthly happenings.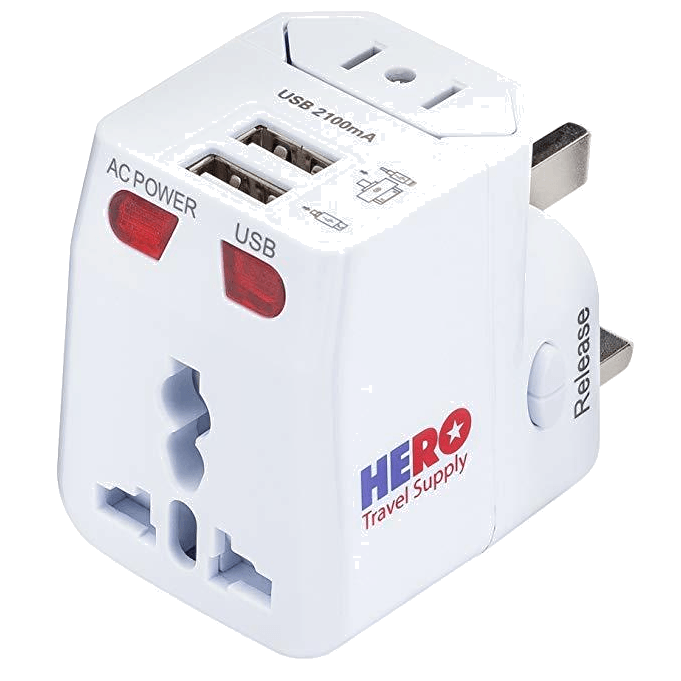 One of the best investments you can make is a
worldwide travel adapter
that will work anywhere! The one featured here is tough, reliable and a solid buy - Don't leave home without one.
GET IT HERE
Quick Note – Staying Safe in Adelaide
Adelaide is generally a safe city for travellers, and locals are known for their friendly nature. As with any large city, however, there are still risks that travellers should be aware if. Neighbourhoods in Adelaide considered to be less safe include Hackham and Noarlunga (to the south of the city) and Elizabeth and Salisbury (to the north of the city). It's not recommended to hang around the train station unnecessarily at night time, and it's advisable to avoid parks in the dark, especially for lone females. Brawls can sometimes break out in major nightlife areas at night too.
Take care of your possessions and don't leave anything of value unattended. Pay particular attention to your belongings while on the beach. When swimming, only swim when a lifeguard is on duty and swim between the flags. If you get caught in a riptide don't try and swim against the current; swim parallel to the shore until you are free of the tide and then return to the beach. Apply plenty of sun cream and drink enough water to stay hydrated. The drinking water is safe to drink in Adelaide.
Don't forget to sort your travel insurance! We've put together a roundup of the best travel insurance for backpackers, or if you're low on time, get a quote from World Nomads now, our favourite travel insurance provider.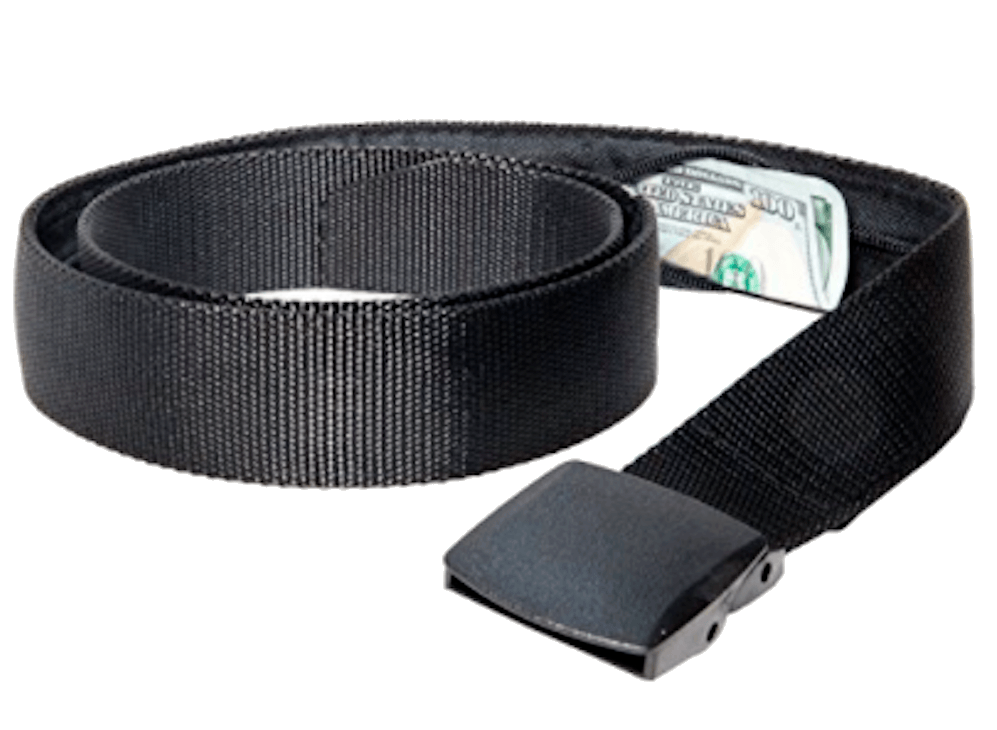 You should always have emergency cash hidden on you - pick up this awesome security belt with its hidden pocket before you travel, it's perfect for hiding money, a passport photocopy.
#8 – Mount Lofty
One of the nicer places in Adelaide to sightsee!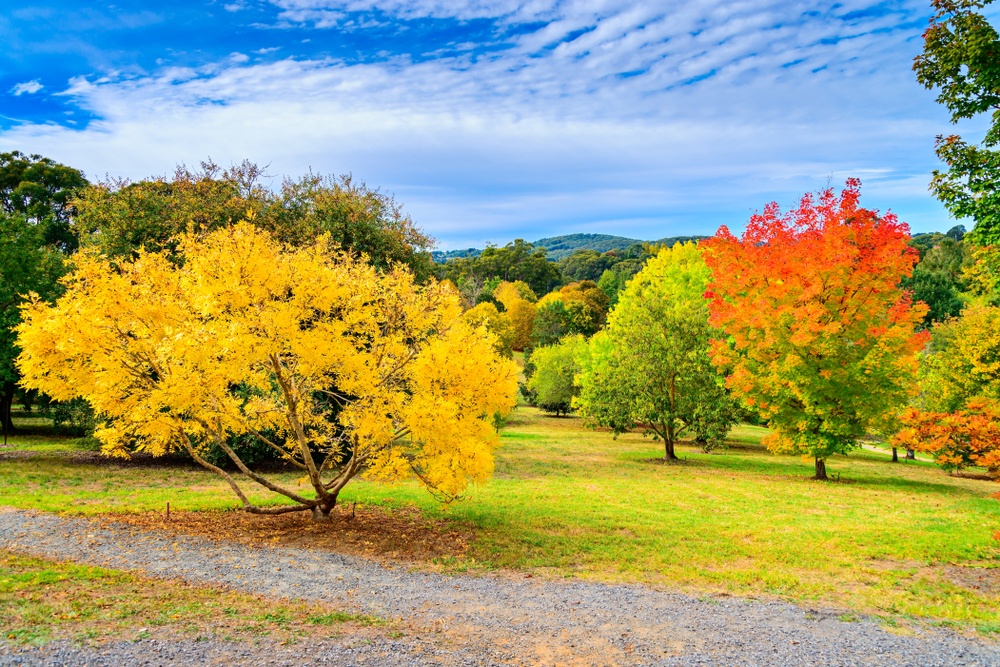 Amazing views
Hiking trails
Wildlife and nature
Photo opportunities
Why it's awesome: The appropriately named Mount Lofty is one of the tallest mountains near the city. One of the major outdoor hotspots in Adelaide, it's a popular leisure destination for locals. Standing at more than 720 metres (2,360 feet) tall, the peak provides fabulous views across the city. There are various ways to reach the summit, including by car and by foot, and a variety of attractions and activities in the locale. Native wildlife, including kangaroos, occupies the surrounding trails.
What to do there: Get active and hike to the top of Mount Lofty to admire terrific vistas. Views include the vibrant city, the lush Piccadilly Valley, and the verdant Adelaide plains. Take a leisurely stroll to spot birds and creatures like kangaroos, explore by bicycle, or take a break in the coffee shop. Why not consider using the free app for a self-guided walking tour of the area to discover more about its nature and history? You can also follow the Waterfall Gully to Mount Lofty Summit Trail, one of the most popular hikes around Adelaide, for scenic views and lots of nature. Nearby attractions to add to your day out include Cleland Wildlife Park and Mount Lofty Botanic Garden.
#9 – Adelaide Zoo
Awesome place to visit in Adelaide with kids!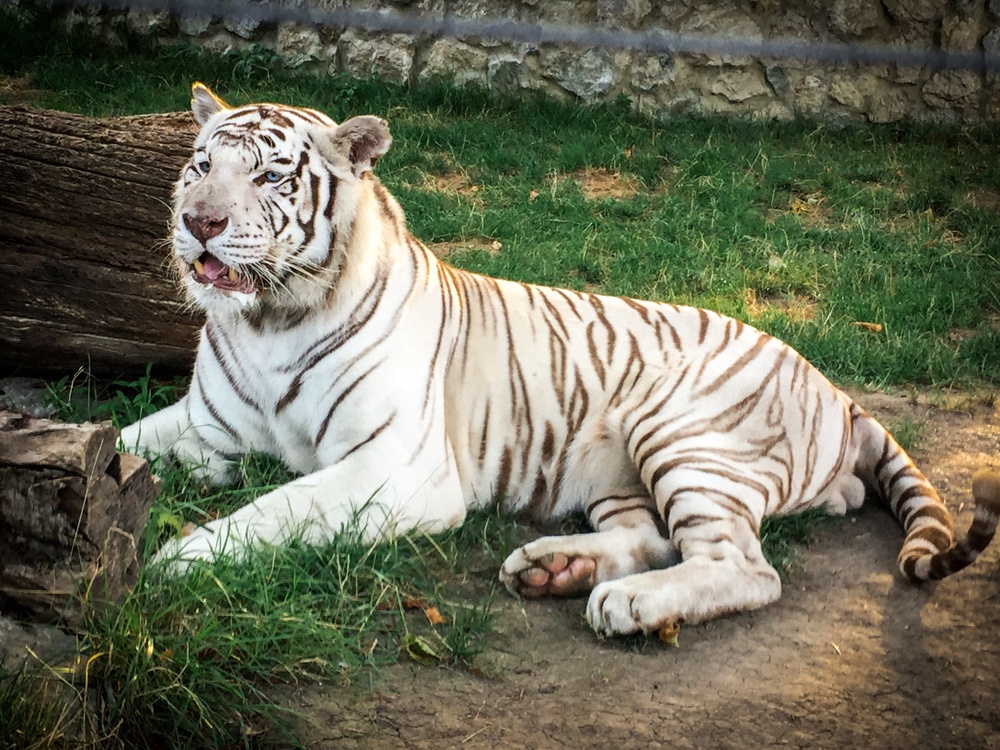 Diverse creatures
Many plants
Interactive experiences
Family fun
Why it's awesome: Few kids can resist the magic of watching animals, and Adelaide Zoo is among the most popular family-friendly attractions in Adelaide. The second-oldest zoo in the country, it has been open since 1883. The large zoo is home to around 300 species, both from Australia and from overseas, and covers some 20 acres (8 hectares). There are various activities, demonstrations, and talks throughout each day, helping visitors learn more about the animal kingdom. The zoo plays an active role in conservation efforts too.
What to do there: Watch a huge selection of creatures from various parts of the globe as you explore the zoo's different zones. Experience a walk through the jungle and spot orang-utans and tigers at Immersion, based on Southeast Asia. Stroll through the aviary as various bird species flit all around, learn more about indigenous animals at the Australian Region, travel the world at the African and South American Regions, and come face to face with smaller creatures at the Children's Zoo. Don't miss seeing the two giant pandas that call the zoo home. Other creatures that live in the zoo include lions, hippos, giraffes, alligators, tamarins, wolves, wombats, sea lions, and bats. Go behind the scenes to see the special care regimens needed, meet keepers, watch animals being fed, see a huge collection of plants, and call into one of the cafes or restaurants to fight off any hunger pangs.
Don't forget to pack a good book!
Fodor's Essential Australia (Full-color Travel Guide): This is our top recommendation for an awesome and inspiring read on this magical city.
Get insured for your trip to Adelaide!
Remember, when you are traveling you may need insurance! World Nomads are one of the best insurers on the market and we have used them ourselves for years now.
Getting an estimate from World Nomads is simple – just click the button or image below, fill out the necessary info, and you're on your way!

Other best places to visit in Adelaide
Spend time in the rolling Adelaide Hills and take a day trip to the beautiful Barossa Valley and taste locally produced wines. Totness Park is a nice non-touristy place to visit in Adelaide to get away from the masses, and ruins like Arthur's Seat and the Bootmaker's Cottage are atmospheric hidden gems. The gorgeous and olde-worlde Mortlock Wing in the State Library is a great place to see in Adelaide if you love architecture. Take a walk around Chinatown, see the unknown grave in West Terrace Cemetery, admire the fountains of Victoria Square, learn more about local wine heritage at the National Wine Centre of Australia, travel to the past at the Migration Museum, and get your sporting fix at Adelaide Oval.
Yay for transparency! Some of the links in this post are affiliate links. This means that if you book your accommodation through the site, The Broke Backpacker will earn a small commission at no extra cost to you. Your support helps me keep the site going.
---
Need More Inspiration?
Like this post? PIN ME!!!