Staying in hostels is BY FAR the superior way to solo travel cheaply. Over the years, I've slept my way through well over a hundred hostels.
In hostels all over the world, I've experienced the lowliest holes and prettiest places. If you're new here, hi – you're in good hands.
With all that great authority, let me take you, a solo female traveller or your girly group of friends, on the trip of a lifetime. This nifty little guide to ladies' hostelling will soon turn you from a dame in distress to a gallant gal savvy with all things budget backpacking. 
We'll talk about safety, packing, picking hostels, and even sex and romance. Of course we will – I didn't get in trouble for saying 'dick' in an article too many times for nothing.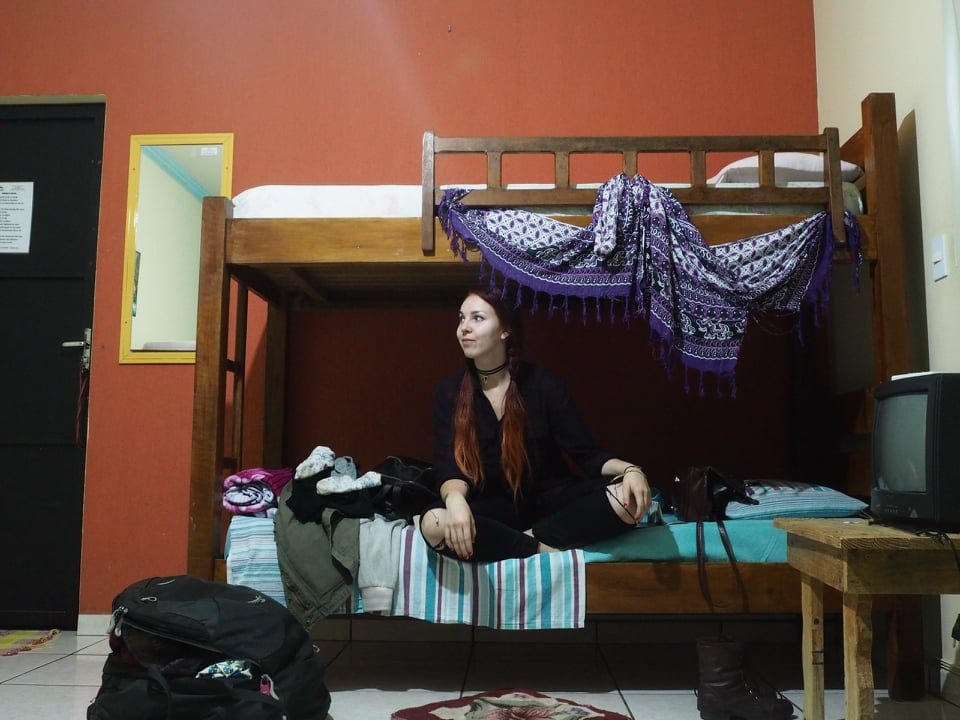 What Is It Like Staying in a Hostel as a Woman?
Basically, hostels are cheap-ish, communal accommodation spaces where backpackers often stay on their gallivants around the planet. Hostels come in all shapes and sizes: from massive 40-person dorms to private rooms. The quality ranges from super-basic to super-bougie.
Often dorms are mixed gender but a lot of hostels also offer female-only dorms, where only women can exclusively stay. Overall, the hostel life is very accommodating to women; backpackers are a jovial sort and – bar the odd dick (there it is) – you'll only meet rambunctious renegades.
That said, there are still a few specifics for the lady-leaning humans to know.

Do You Want to Travel FOREVER??
Pop your email in below to get a FREE copy of 'How to Travel the World on $10 a Day!'.
Are Hostels Safe for Female Travellers?
The shortest and most truthful answer is: YES, absolutely.
The longer, slightly more complicated answer is, how safe in general are we, as women, in this world?
The truth about hostels is they are not necessarily more dangerous than your home. If anything, hostels are designed as safe havens for the weary traveller.
All are welcome at this place for like-minded people to come together, share their stories, and maybe even connect to a point that you find a travel buddy. In general, the people you meet in hostels are good people.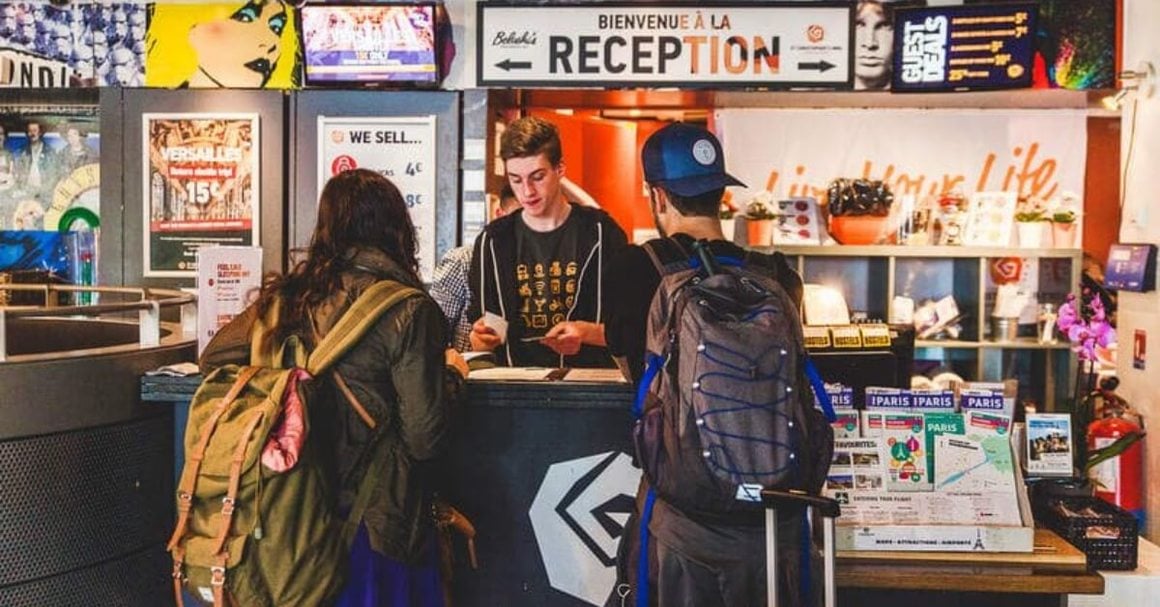 In all my years of hostelling, I've never really felt unsafe. Uncomfortable sometimes, for sure – but this can literally happen anywhere. Reading reviews beforehand is a useful trick to prevent this.
If anything ever goes awry, you can always get the hostel staff involved. If there is a guest that is making others uncomfortable or unsafe, female or anyone else, the hostel has the power to chuck them out faster than they can say "not ALL men…".
Why You Absolutely Should Stay in a Hostel
Listen, I'm a passionate hostel girl, so I will never stop flying the flag for the glorious hostel life.
Hostels are where I've met most of my travel friends. They're fantastic places to make connections, join forces with other solo travellers, and get recommendations about your upcoming destinations.
In some places, I've actually met more solo female travellers than solo male travellers. It's awesome connecting with other adventurous girls when my friends back home don't quite get the whole globetrotting thing.
Badass solo female travellers need to stick together. Hostels are an excellent place to recruit other women to your squad.
I get that you might still be hesitant about staying in a hostel. Even if it's not for the safety aspect, you might crave some privacy after the turbulence of the road.
Well, staying in a hostel doesn't have to mean sleeping surrounded by snoring hippies with their smelly socks strewn all over the place. Most hostels also offer private rooms, and while backpacking around Southeast Asia or similarly cheap destinations, private rooms are hardly more expensive than shared dorms.
Sexy Times in Hostels as a Vagabonding Lady
Here's a secret not many people will admit: sex in hostels happens. A LOT. That's expected when you let a bunch of loose cannons wild in a confined space with excessive substances and minimal clothing. Mmm, backpacker life.
The world of sex and sexuality is not an equal one for us woman folk. With your sense of adventure, bringing a dose of caution is always recommended.
I've never had to worry about another guest taking advantage of me but if someone makes you uncomfortable, let the hostel staff know.
Our biggest worry is probably protection. Whether you're planning on a cheeky hostel shag or not, a smart gal always packs a few condoms. Then, there's no excuse for your new hunky Adonis friend to pull the age-old "Oh, I don't have any on me, but I don't mind…."
Have I already grossed out half of the people reading this? Yeah, I know; sex in hostels is a controversial topic. I'm sure most backpackers would prefer at least dorms to be havens of purity, but, well, they rarely are.
So instead, respect your dormies! After all, it's kinda against the general unwritten rules of hostel etiquette to bang it out in the dorm. Nobody likes sleeping to the sounds of gently splooshing… extracurricular activities.
Instead, take it to the showers, bathroom, supply closet, rooftop (fuck yes), or the communal kitchen! I was joking about that last one.
Or was I? 😉
Tips and Tricks for Women Staying in Hostels
Staying in hostels is easy. However, the experience gets better the more you learn how to make yourself comfortable. Here are my tips on things I've learned through years of staying in hostels as a woman.
How to Pick the Perfect Female-Friendly Hostel
Whenever I'm booking a hostel, there are a few things that I'm on a special stakeout for.
The first thing that I check is reviews. Sure, you'll want to stay in a hostel with nice reviews. But that's not all: as a solo female traveller, I also check the demographic that usually stays in that hostel.
I look for reviews from other solo female travellers around my age group. If there are plenty, and they all agree that the place is safe and comfortable, it's a really good sign.
When a male traveller says that a place is safe, that doesn't necessarily mean it's the best place for me. I also want to make sure that there will be other girls to hang out with because girls are rad.
Hostelworld is an excellent help. Their reviews show the age group, gender and traveller status of the reviewer.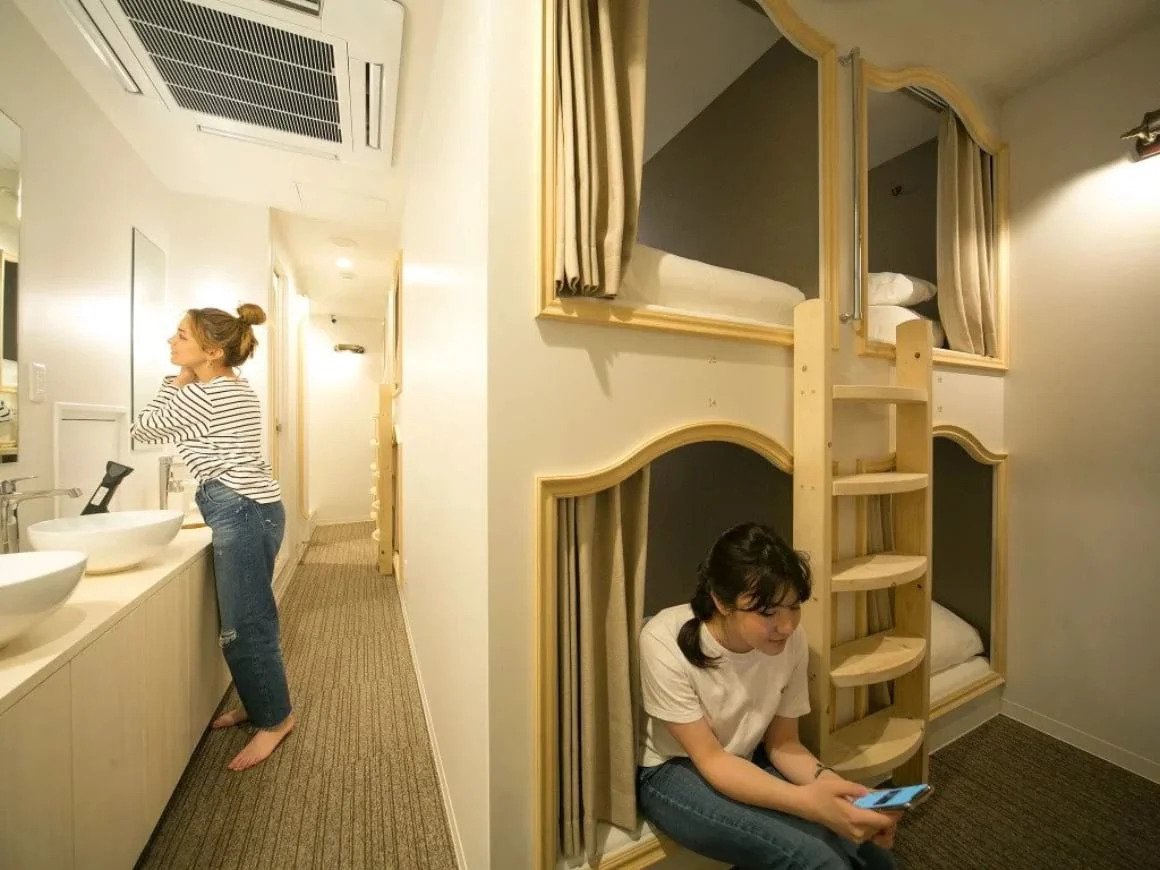 Another thing I check is the location. I want to make sure that the hostel is easy to find so that I don't have to trawl through sketchy back alleys to find it.
It's also good to be located close to public transport, like the metro or a bus stop. When coming back late at night, it's good if you don't have to walk too far till you're back in the cosy safety of the hostel.
Similarly, I prefer a hostel with a 24/7 reception. If you need any help in the middle of the night, there's always someone there.
You might also want to see if the hostel has female dorms or bathrooms/showers separated by gender. It's very unlikely that you will encounter any trouble with mixed genders. But, ya know, it's also nice to know that you won't flash your boobs to anyone who doesn't deserve it.
Must-Pack Items for Female Travellers
Here are a few items to slip into your backpack to make your hostel experience an awesome one: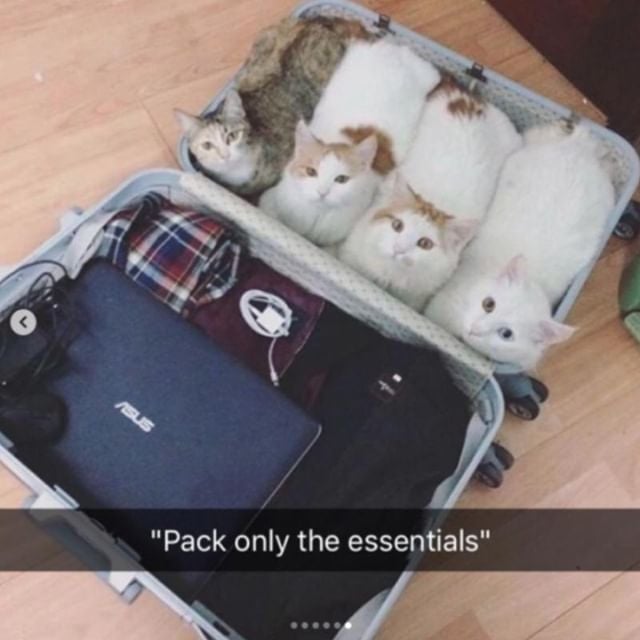 Head torch. Sneaking back in the middle of the night from a romantic rendezvous? Surviving a power outage? Head torches are fucking lifesavers.
Period products. Finding tampons or even different types of pads can be difficult in some countries, so pack some! Moon cups are a great investment AND it's a way more sustainable option. Just because we suffer every month, doesn't mean that Mother Nature has to.
Flip flops. Two words: foot fungi. Bring a pair to wear in the shower, or just flounder around the hostel. (If you're Australian, translation: take your thongs. If you're not Aussie, thongs are optional.)
Padlock. Lots of hostels offer security lockers for free but not padlocks. Bring your own!
Sarong. The sarong is the pièce de résistance of backpacker gear. Use it as a privacy curtain, fashion it into a dress, or use it cover your head and/or shoulders.
Reusable items. We love zero-waste or minimal waste products like: machine-washable make-up remover pads, shampoo bars and stainless steel razors. Capitalise on world-saving and stay in eco-friendly hostels!
Phew, and that's just the essentials. For more ideas, check out The Broke Backpacker's Complete Hostel Packing List!
Safety Tips for Women in Hostels
What is a hostel? It's a place where all are welcome and should feel right at home. We want to feel safe and snug in a hostel.
It's a sucky world but unfortunately, we ladies still need to look after ourselves differently from men. Many things that you probably already do in your everyday life apply to your life as a hosteller as well.
Never leave your drink alone at a bar or take an open drink from someone you don't trust. And, be aware of your drinking limits. Yep, even in a hostel bar.
Avoid walking home alone at night. If you insist on being a strong and independent woman who needs no man to walk her home, adopt a strong stance: shoulders back, chin up, and walk at a brisk, confident pace.
You can never eliminate danger completely cause creepers gonna creep, but if you make yourself seem more confident, you're more likely to be left alone. You can never be too safe; taking a taxi is not being overly cautious, nor a waste of money.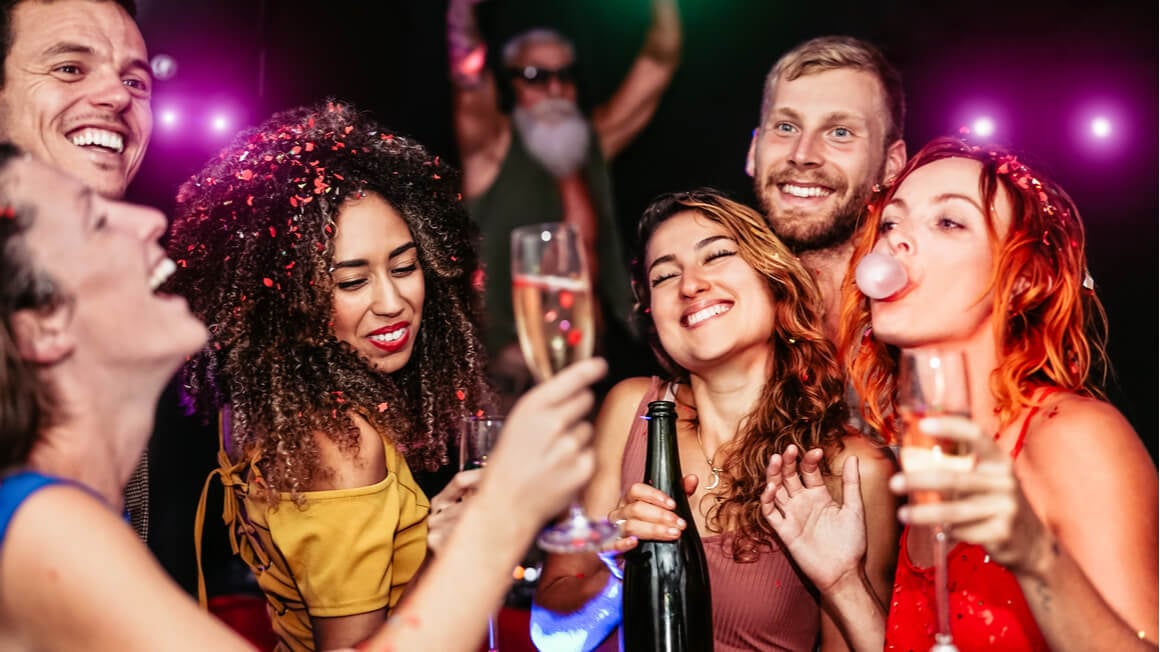 Share your accommodation info with people back home. (I'm sure your mum is eagerly waiting for your call, anyway).
Last but not least, pick the top bunk in a dorm to sleep in. They're usually free because who the hell would prefer to sleep in the top bunk? Climbing up and down is a pain, but higher ground gives you an extra feeling of safety.
Oh – and NEVER forget about travel insurance. The top pick around these parts is World Nomads. Read our World Nomads review and consider getting insured!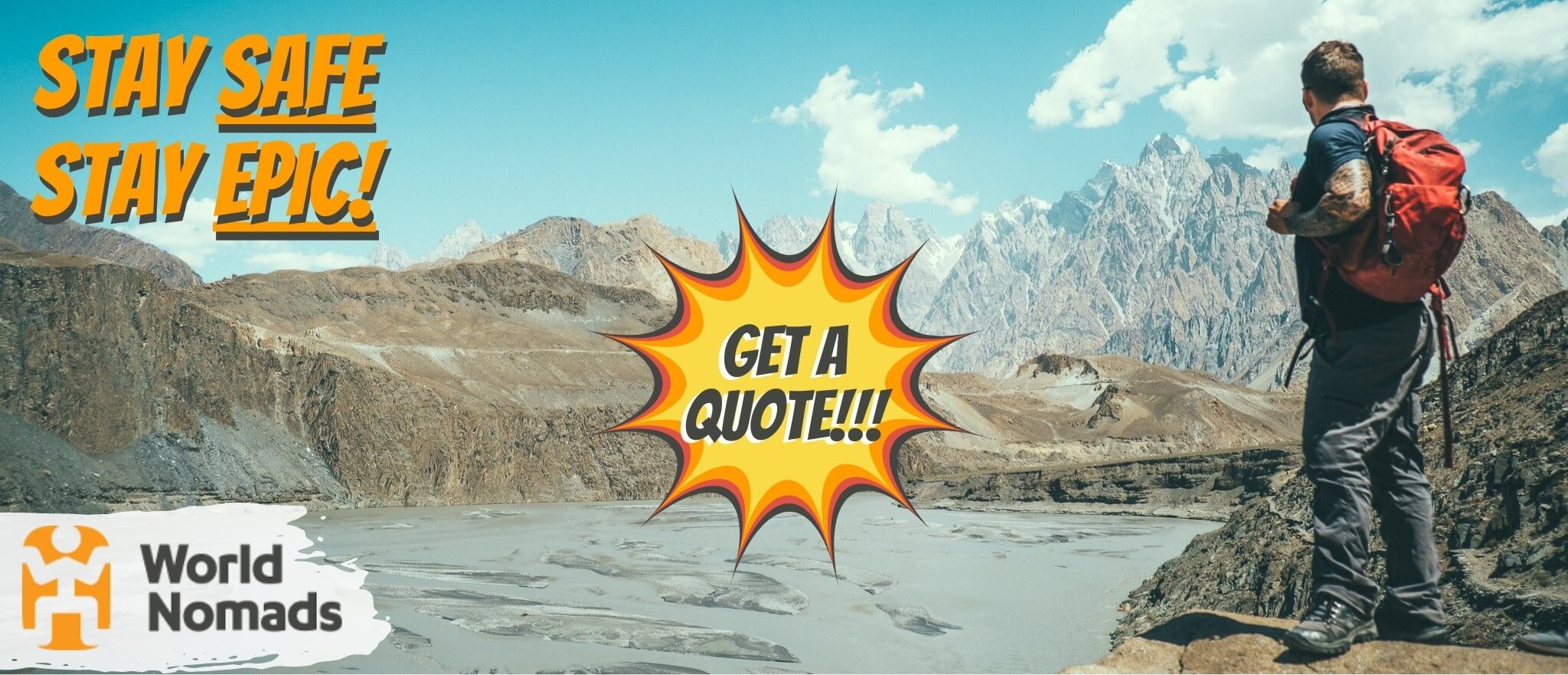 World Nomads' mission is to support and encourage travellers to explore their boundaries. They offer simple & flexible travel insurance, and safety advice to help you travel confidently.
They've been doing it since 2002 – protecting, connecting, and inspiring independent travellers just like you.
Get a quote below or read our in-depth review!
World Nomads provides travel insurance for travelers in over 100 countries. As an affiliate, we receive a fee when you get a quote from World Nomads using this link. We do not represent World Nomads. This is information only and not a recommendation to buy travel insurance.
6 Best Hostels for Women Backpackers
The key to having a kick-ass hostel experience is picking the best possible option. And lucky you – there are tons!
From the world's best hostels to women-only hostels to the extra cinnamon and spice hostels, here are some of the best hostels for female travellers.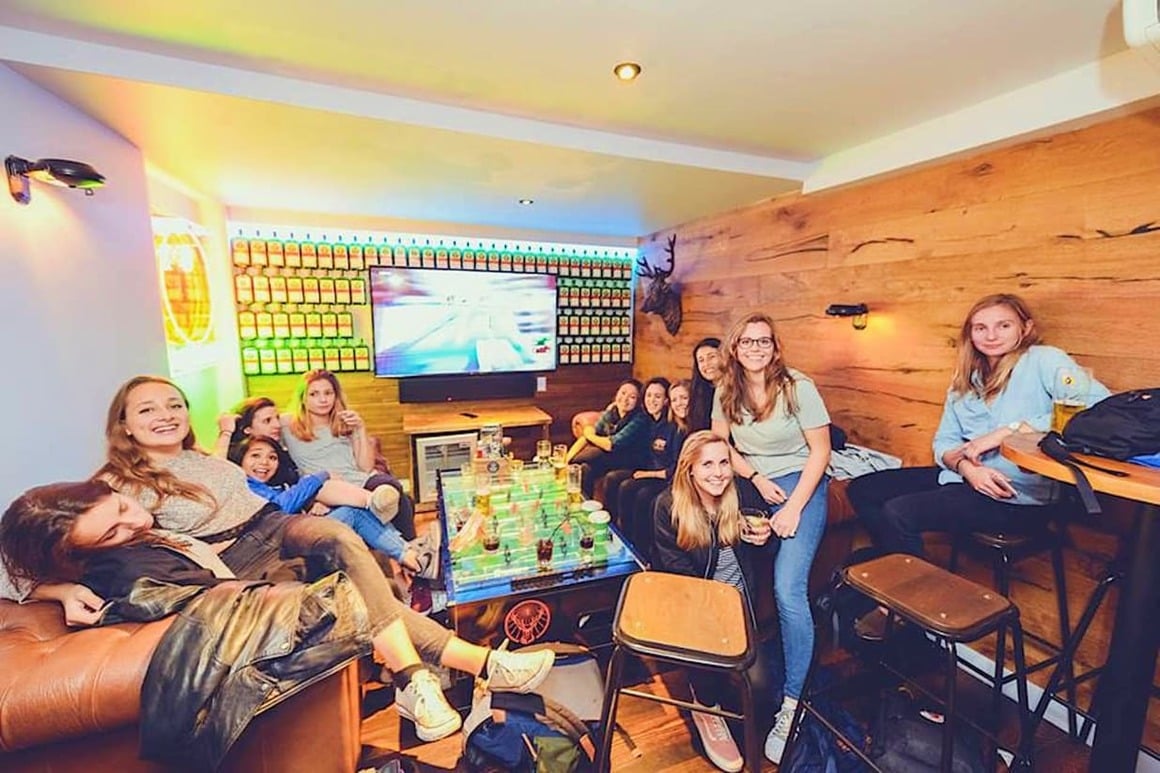 Why it's amazing for female backpackers:
Female-only hostel
Hairdryers and full-body mirrors in dorms
The closest metro stations are two-minute walk away
St Christopher's Oasis in London is a fully female-only hostel – meaning no boys allowed. The hostel themselves call it 'a lovely place of peace for our female travellers'.
On top of that, it's just generally an excellent hostel. It's located just a quick dash to London Eye, Tower Bridge and all the other overrated attractions in London.
The staff also get praise for being nice people, and the reception is open 24/7!
2. Hostelle, Amsterdam, the Netherlands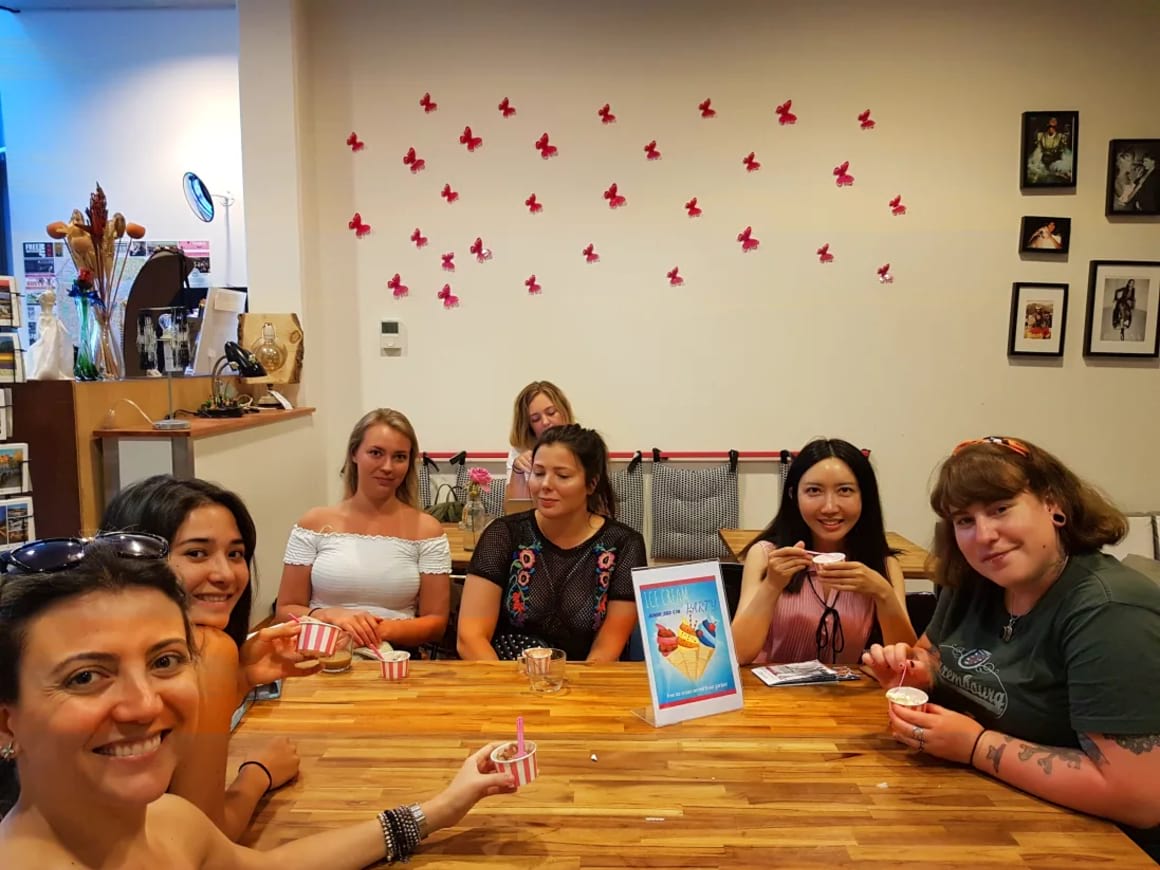 Why it's amazing for female backpackers:
Female-only hostel
24-hour reception
Decorated with art by local female artists
All-girls hostels are really rare but here's another one as a treat! Hostelle is one of the OGs in the game – it's been running for almost ten years.
The reviews are raving to the point that it's making me want to travel to the Netherlands just to stay here. Past guests praise Hostelle for its top-notch location, wonderful staff, and 10/10 modern facilities.
To top it off, all dorms are themed. I don't know about you but I love a good designer dorm, especially if I'm still paying a super cheap price for it! Hostelle features a lot of art from local (female) artists.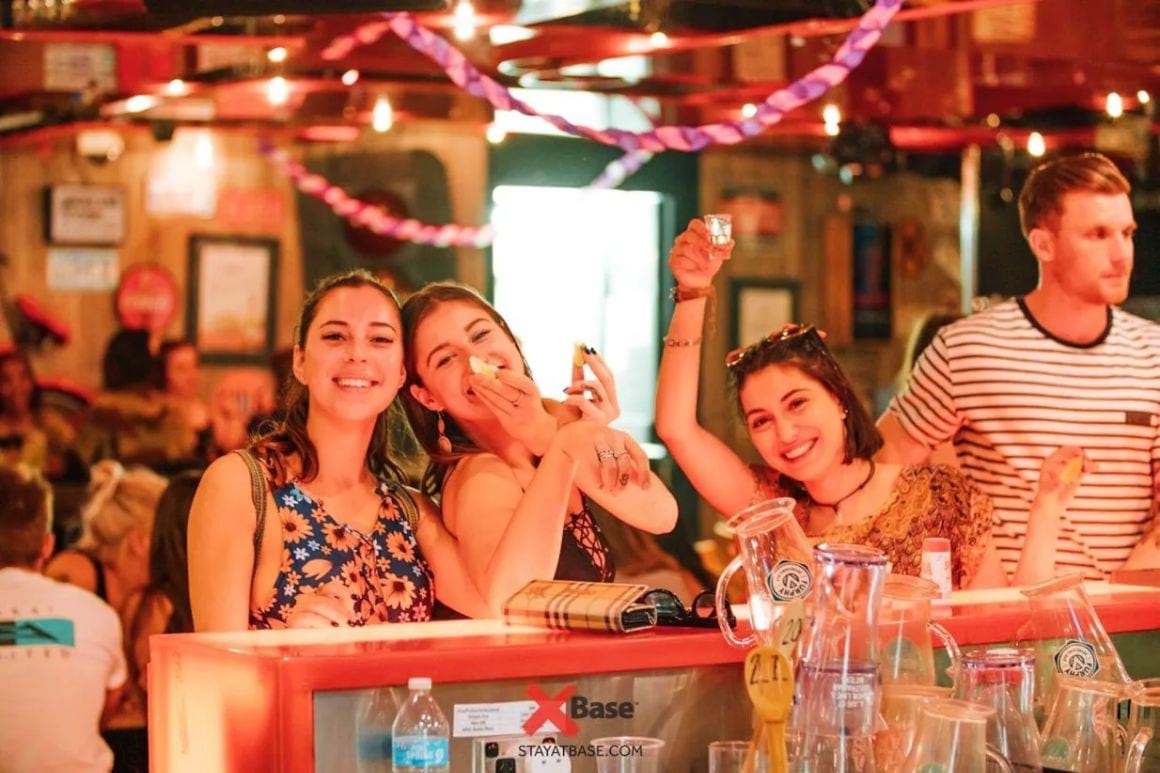 Why it's amazing for female backpackers:
Female-only floor
Staff on-site 24/7
Free drink on arrival (that's not female-specific – I just like free things)
The Base hostel chain has tons of locations all over Australia, so you already know that they're experts in the hostel game!
As an extra spice for female backpackers, Base St Kilda has a whole floor just for female dorms called The Sanctuary. Pretty apt, if you ask me. Base St Kilda is just five minutes from the beach and right around the corner from a bunch of bars and restaurants.
This is definitely a party hostel. It is complete with a backpacker bar and the atmosphere to get you hyped for the night's pub crawl.
For tamer travellers, the hostel still offers plenty of fun events. Plus, it's wheelchair-friendly!
4. PLUS Prague, Prague, the Czech Republic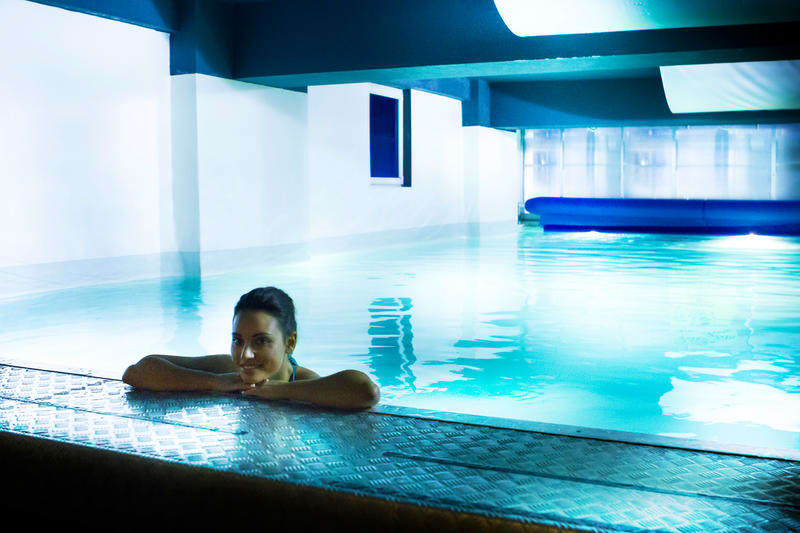 Why it's amazing for female backpackers:
Female-only space in the hostel
24-hour reception
Make-up tables and hairdryers
PLUS Prague is absolutely blowing my mind. They saw the facilities that backpacker hostels usually offer and said 'Ok, now hold my beer'.
They blow the standards out of this atmosphere with an in-hostel fitness centre, an indoor pool, and a FREAKING SAUNA. A sauna!!!
Oh, and their most "expensive" dorms are around $15 a night. This is potentially the best value for money I've ever seen at a backpacker hostel!
The hostel describes themselves as PLUS girls. They want you to 'forget you're a backpacker and be a girl again'.
This means big-ass bathrooms, cosmetic tables with big mirrors, and hair dryers for travellers who still rock their hair care. As someone who travels with more lipsticks than pairs of socks, these kinds of small luxuries give me the wiggles.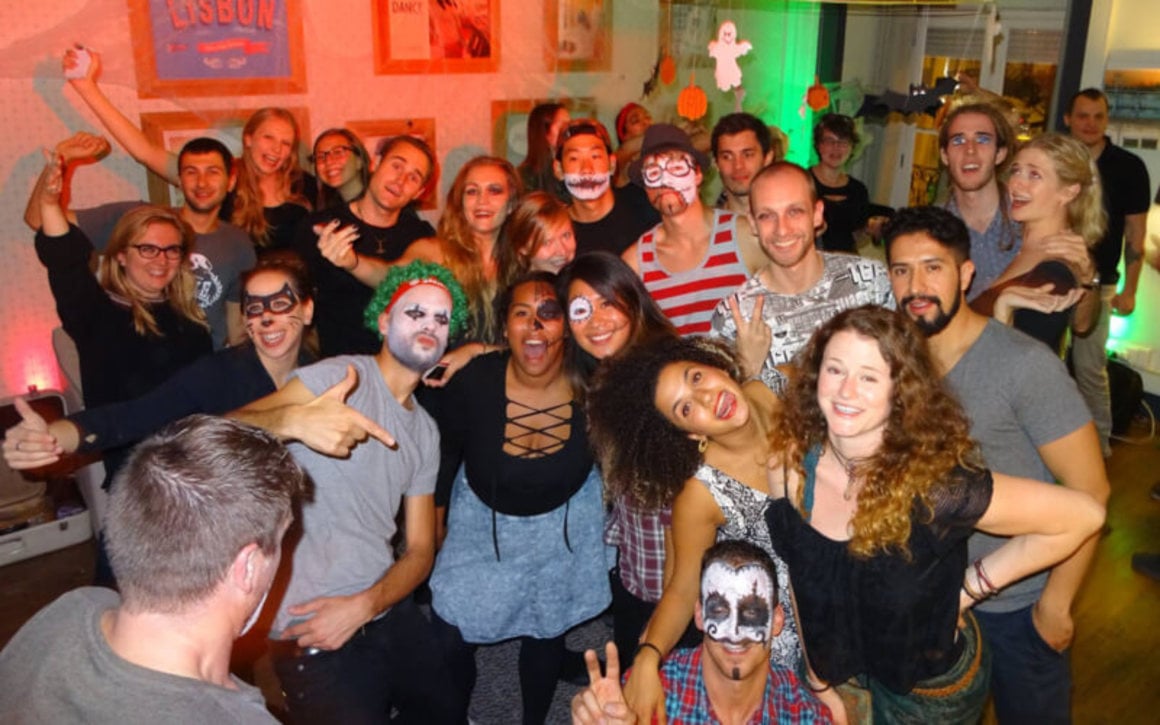 Why it's amazing for female backpackers:
Female-only dorms
Incredible social atmosphere
Right next to public transport
Goodmorning Hostel is decorated with awards like a Christmas tree. In 2020, it snatched first place as the best hostel in Portugal. It's also been a close runner-up for the best solo female traveller hostel!
Goodmorning's biggest advantage is its incredibly social atmosphere. The hostel is rated almost a perfect 10 by close to 4,000 backpackers. If you're a first-time solo traveller or a little nervous about making friends, this is an easy choice.
The hostel also offers an all-inclusive booking option that lets you add breakfast, lunch and dinner to your reservation. The all-inclusive option is only about $11 more than the base rate. It includes all the FREE beer and sangria you can gulp down at the hostel bar, AND there are also non-alcoholic, vegetarian, and vegan options.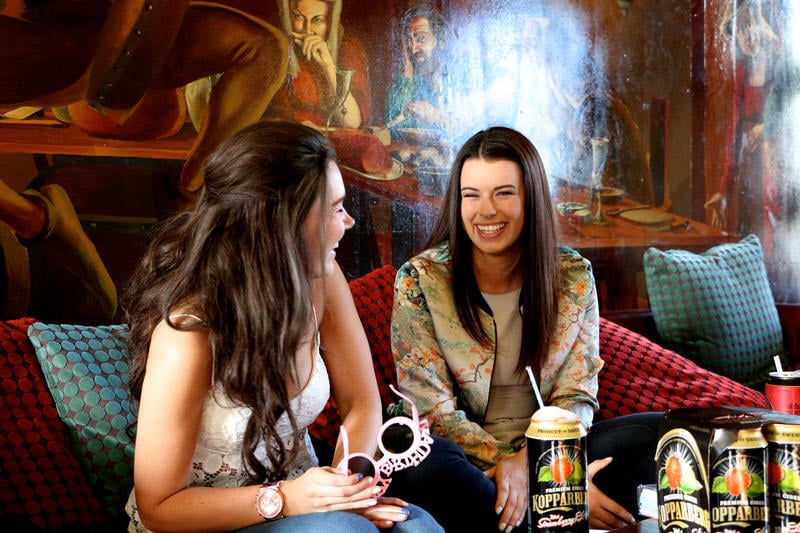 Why it's amazing for female backpackers:
Voted one of the best hostels for solo female travellers
Incredibly inclusive
Private pod beds in female-only dorms
Kinlay's platter of awards is actually staggering. It has repeatedly been voted the best hostel in Galway AND Ireland. In 2020, it came in second as the BEST hostel for solo female travellers too!
The hostel is passionate about creating a homely, communal atmosphere, and they know the best way to do that is through food. In keeping with the theme of hungry hungry backpackers, Kinlay offers free breakfast and communal dinners.
What's even better, last year it was a runner-up for Hostelworld's Extraordinary Inclusive hostels. It's incredibly LGBTQ+ friendly.
Bathrooms and showers are gender-neutral, and the staff have their preferred pronouns on show. It's awesome for queer travellers.
Hostel Life as a Woman – Epic Times All Around
Women still get a lot of dubious looks from people when they say they're going travelling – especially if they're going at it on their own. This is despite the fact that the number of solo female travellers has been absolutely EXPLODING in the last decade. Actually, women travel solo more than men do.
But, when you've grown up hearing horror stories, it's hard to shake it off:
"Don't talk to strangers."
"Keep yourself protected."
"Something bad happened to you? It was probably your own fault."
Damn that to the infernos of Hades!
While a very small percentage of these stories are partly true, these kinds of lessons can cultivate an unnecessary fear. It's that kind of a fear that's going to stop you from travelling if you let it win. It's just that female backpackers need to be cautious in different ways than our fellow XY-chromosome-equipped brethren in backpacking arms.
It might seem a little dodgy to bunk up with a bunch of strangers in a foreign country. Of course, it does if you phrase it like that. Think of it this way: strangers are just friends you haven't met yet.
As a solo female traveller, I find safety in numbers. Staying in hostels feels way safer than being by myself.
I have so many great stories and memories from hostelling. I want you to go out there and have that, too!
So plan that trip, pack that diva cup, and book that hostel. But above all, have fun! Embrace every challenge and only have enough fear to keep you safe.
Happy travels – eat, pray, and love… the hostel life!
---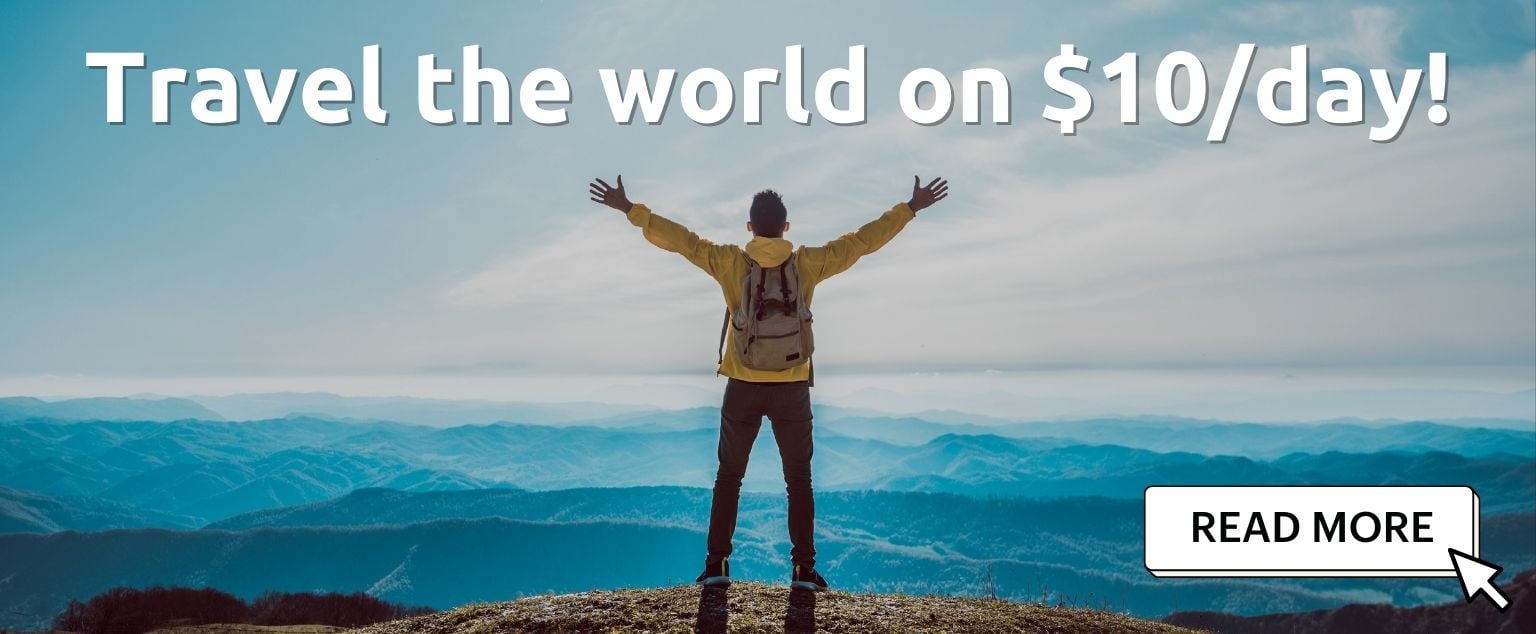 And for transparency's sake, please know that some of the links in our content are affiliate links. That means that if you book your accommodation, buy your gear, or sort your insurance through our link, we earn a small commission (at no extra cost to you). That said, we only link to the gear we trust and never recommend services we don't believe are up to scratch. Again, thank you!