Once upon a time, I was but a blue-eyed and bushy-tailed newbie backpacker. Before my first backpacking trip, I had no clue what to expect from hostels.
I remember sending a local friend the address to the first hostel I ever booked. He came back saying, 'oh yeah, that place is dodgy as fuck.'
That could've deterred a wiser woman. But me? I was 18, full of bravado and good intentions, and I decided then that "danger" was my middle name.
Turns out that the hostel really wasn't all that dodgy. In fact, it was an amazing place with a rooftop where I ate myself so full at a hostel barbecue that I couldn't move for an hour. I mastered the secrets of hostel card games there, and made my very first travel friend.
People who've never stayed in hostels have a lot to say about them. These hostel myths can really make hostels seem like the armpits of Earth… But believe me, most of these stereotypes are completely false.
I might not have a mighty moustache like Jamie Hyneman of Mythbusters. Instead, I've stayed in hundreds of hostels, so busting these hostel myths is right up my alley.
Let's get started!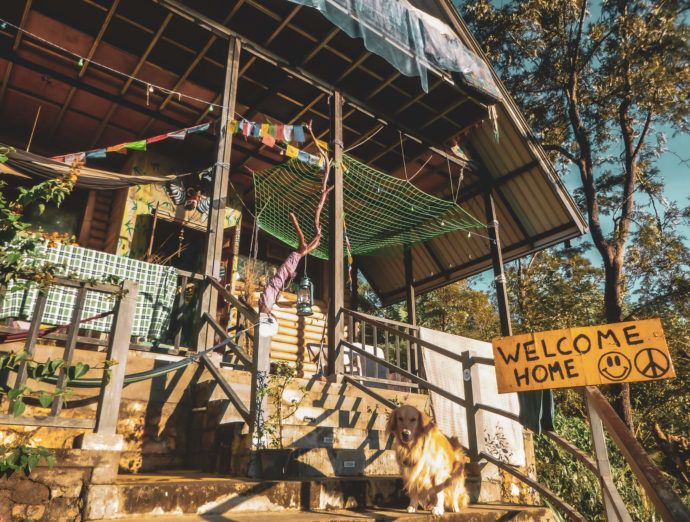 True or False? Busting 10 Popular Hostel Myths
You've probably heard people say all sorts of things about hostel life. I vividly remember being at a beach party in Croatia when some drunk, young kid heard that I was staying in a hostel and started ranking different types of accommodations.
He raised his hand at about eye level and explained that he thought that that's where hotels were, then lowered his hand a little to show where motels were, and then lowered his hand all the way down to where hostels were. 'Or that's what I learned in school,' he shrugged.
If you got the same (strange) education as that boy, this is definitely the right article for you. For those who are new to the wonderful world of budget backpacking, hostels are like legendary creatures with many myths and misbeliefs surrounding them.
Is there any truth about the most common hostel stereotypes? Let's find out.
Introducing the best hostel EVER!
Hell yeah, you heard right! There are many great places in Indonesia, but none of them can live up to Tribal Bali.
A unique coworking hostel for those that want to travel the world while working from their laptops. Make use of the massive open-air coworking spaces and sip on delicious coffee.
Need more work inspiration? Staying at a digital nomad-friendly hostel is a really smart way to get more done whilst still enjoying the social life of travelling… Mingle, share ideas, brainstorm, make connections and find your tribe at Tribal Bali!
This hostel goes against ALL shitty hostel myths. Come visit and convince yourself that this is an epic place to stay!
Myth 1: Hostels Are Dirty
This seems to be the #1 hostel myth that still prevails, and the one thing that people who've never stayed in hotels think of first when they hear "hostels". Unfortunately, some hostels out there don't fight against this reputation too hard.
Here's the thing, though. BAD hostels are dirty. Hostels, in general, are not.
When you're booking a hostel, it's important that you read the most recent reviews to know what you're getting yourself into. A hostel can say whatever they want in their own description, but reviews don't lie.
This is why I almost always use Hostelworld or a similar booking site to reserve my hostels. Sometimes booking directly on the hostel's own website is a bit cheaper, but the reviews on booking sites are really, really useful.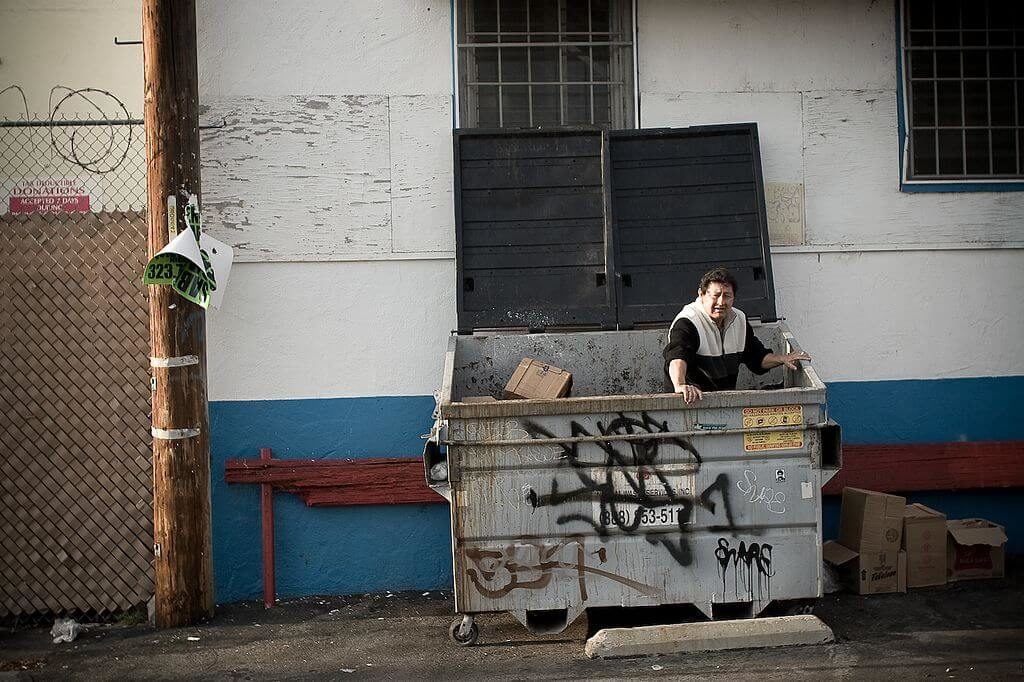 However, when you book into a hostel, you can't expect Hilton quality. The cheap price tag comes with some minor downgrades from the hotel life. This doesn't mean that hostels would be dirty; it just means that some of them might be a little bit run down. You know, kinda like a home 🙂
If the dorms are messy, well, that's more of a fault of other guests than the hostel itself.
Conclusion: (Mostly) false
Myth 2: Hostels Are for Party People
There are, fo sho, tons of party hostels. And they get RAUCOUS. Everywhere backpackers roam, they spread the legends of the craziest party hostels in Europe and beyond – building beer crate forts, vodka for breakfast, orgies in the common room… These things do happen.
But these things happen in party hostels. If you're not interested in weaving your way through drunken gap-year kids, there are hostels that DON'T do parties.
Some hostels are more into offering a nice, quiet stay for people who prefer connecting over talks in the common room rather than by taking shots from each others' navels.
Finding the right non-party hostel is down to doing your research. The hostel's description will usually mention that they are a party hostel so noise is expected. You can usually see in their photos as well if they're into organising parties. Try to also avoid hostels that have a bar in the hostel, and read reviews by other travellers.
It's also true that drinking and backpacking are pretty interconnected. After all, you're on a holiday! Finding a completely sober hostel might be a stretch, but avoiding the seedy, vibey party hostels is pretty easy.
Conclusion: False
Myth 3: Only Young People Stay in Hostels
Nope!
Hostels are places for everyone who enjoys travel and meeting new peeps. In fact, when looking at backpacker accommodation stats, loads of Millennials have been booking and enjoying their stay at hostels. Hostels have also raised their age limit or lifted the regulation completely since more and more older people are looking for cheap places to stay during their travels. Hostels cater towards all age groups, not just the young ones.
It's true that most backpackers are probably 18-22 years old. Being young and being broke are often overlapping conditions.
But not everyone in hostels is around the same age group: there are always a few travellers in their 30s, 40s, even 50s and 60s. Not everyone got the chance to go travelling when they were young, and fully grown adults deserve a gap year too.
If you're cool and you can vibe with the crowd, you're more than welcome.
Note that some hostels do have an age limit; it usually cuts off at 35. These places are mostly party hostels that you, as an older backpacker, might not be too keen on anyway.
I gotta say that I did enjoy hostels a lot more when I was a care-free early-twenty-something. I've started getting old enough that if my accountant (me, arguing with myself in my own head) allows it, I'll probably swing for a private rather than a dorm.
That's mostly because these days, I often need to work after sightseeing. Being a digital nomad really changes travel…
This doesn't mean that only young people can or should stay in hostels. Older folks are welcome too – but the youths probably enjoy it more.
Conclusion: False
Myth 4: People Have Sex in Dorm Rooms
Listen… we've all been young and horny once…
In general, the consensus is that sex in hostels is bad. No bueno. No man's land.
But things happen when you put a bunch of adventurous, open-minded, unbearably sexy backpackers together in one place. Love and sex and travelling are all interlinked in fantabulous, inseparable ways.
People definitely do have sex in hostels and I don't think that's something that's ever gonna change. Most backpackers have at least one story of being gently rocked to sleep by the swaying in the bunk below. A lot of backpackers also have a story of making the swaying.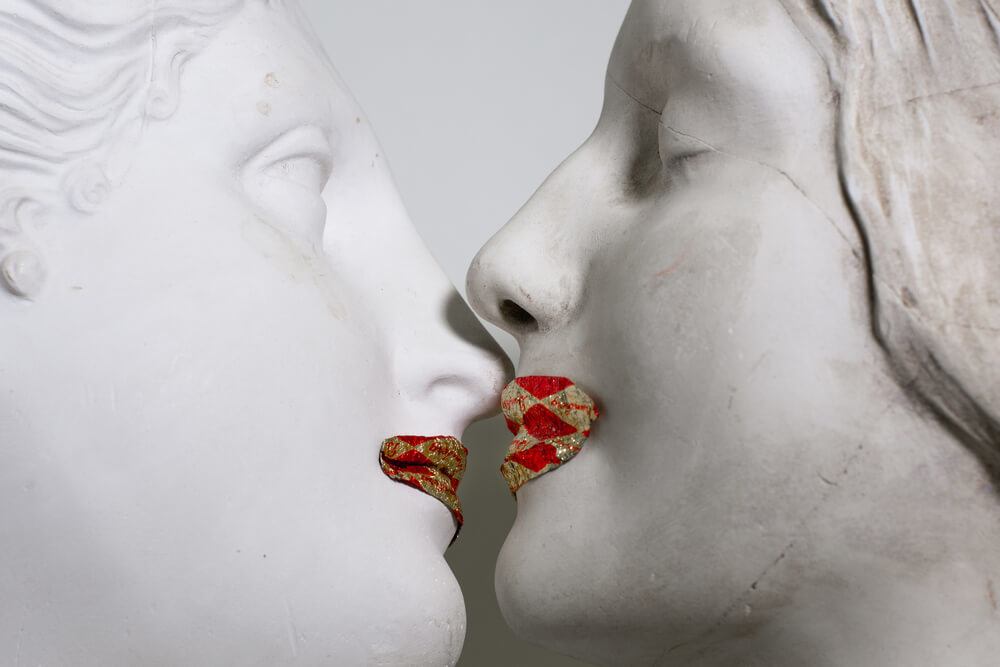 For me, having sex in shared dorms is a pretty serious breach of the hostel etiquette. You would HOPE that people would respect this unwritten (and sometimes written) rule. Alas, rules are also made to be broken.
Sex in hostels is not something that happens all the time, all over the place. It's mostly a thing in party hostels. Sometimes it happens in smaller hostels where the atmosphere is relaxed and the perpetrators feel that no one will be too bothered by a quick, discreet shag.
You can avoid amorous couplings by picking more high-end hostels, private rooms, or female-only dorms. Or, if you have the gall, just call them out on it. I would never, but you know… it would definitely at least distract them.
And if YOU are the one wanting to have a quickie in the hostel: be respectful of other guests and your partner(s). And for all that is holy and unholy, use protection.
Conclusion: Sometimes true
Small Pack Problems? 😉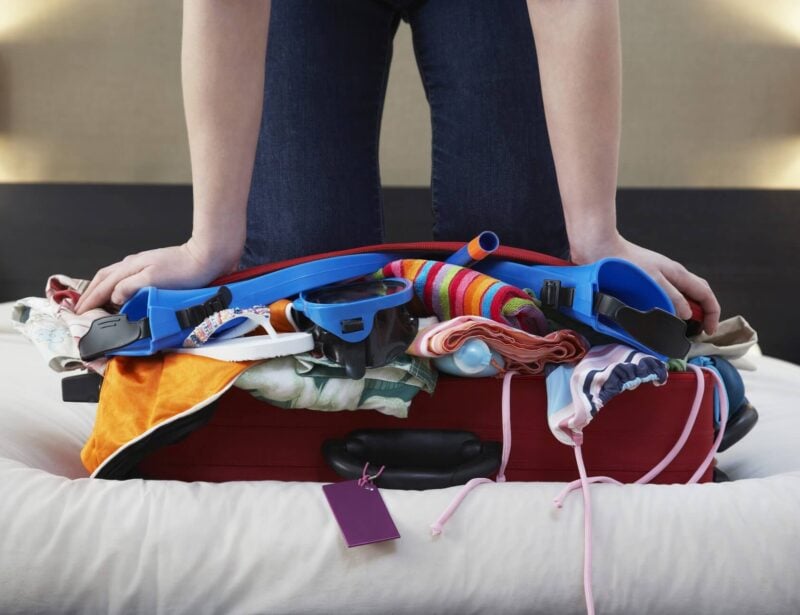 Wanna know how to pack like a pro? Well for a start you need the right gear….
These are packing cubes for the globetrotters and compression sacks for the real adventurers – these babies are a traveller's best kept secret. They organise yo' packing and minimise volume too so you can pack MORE.
Or, y'know… you can stick to just chucking it all in your backpack…
Get Yours Here
Read Our Review
Myth 5: Hostels Are Unsafe
What I love about hostels is that everyone's on the same level there. Everyone's more or less broke; everyone's just trying to have a good time. Touching other travellers' things is a MASSIVE faux pas and a total breach of hostel etiquette.
In general, you can trust your fellow farers to be decent people. You should still protect your shit because there are dickweeds out there willing to ruin another backpacker's day over beer money.
I usually try to only book into hostels that have lockers, and I carry my own padlock with me. (Even hostels with lockers don't usually provide free locks, although they might sell them!) A combination lock is way better than one with keys.
I also always travel with backpacker insurance, and if you want to up your travel game level, you should consider getting travel insurance in place, too.
When it comes to physical safety, you really have very little to worry about. This isn't Hostel the movie, this is hostel the place where like-minded travellers gather for socialising and shenanigans. And 99% of other backpackers are decent folks who don't have a bad bone in their body.
I've heard the safety concern, especially from solo female backpackers. I get ya – bunking up with a bunch of strange guys does sound strangely dodgy. Let me tell you though that girls staying in hostels don't need to worry!
Nothing bad has ever happened to me in hostels, and if it ever did, I know I could always count on the hostel staff to help me and kick out any creeps that were bothering me. If you want to feel safer, you can book into an all-female dorm or pick a top bunk in mixed dorms.
Almost always though, hostels are totally safe places to be.
Conclusion: False
Myth 6: Hostels Have No Privacy
Images of fully-crammed dorm rooms might be flashing before your eyes right now… dirty socks and blown out backpacks strewn everywhere… Bunks as far as the eye can see… And the worst part, some guy that just won't shut up.
I get why you might feel a little uncomfortable giving away your privacy just to save a few bucks. Staying in a hostel doesn't have to be a total exposé, though – you can definitely find your privacy, whether you're travelling as a couple, a raging introvert, or just need a break from the hustle.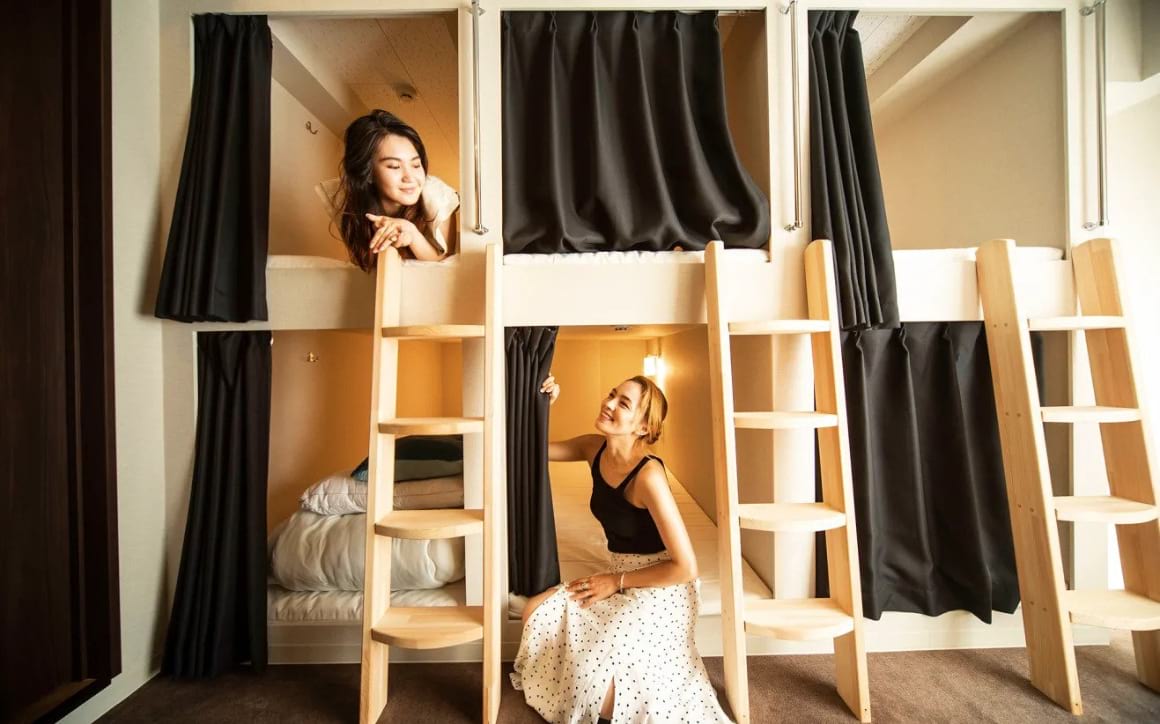 Many hostels offer private dorms so you can book into one and still exercise your extroverted side in the communal spaces but catch a decent amount Zs. Private dorms are usually a tad more expensive but worth the peace of mind and a good night's sleep.
If you're travelling as a couple and split the price of a private room, the price per person could be about the same as one bed in a dorm.
You can also find some privacy in the peace of a dorm. Book a smaller dorm – i.e. one with fewer beds – so you won't have to share the room with that many other people. Many hostels also have rooms that offer built-in privacy curtains and pod-style beds.
I also always travel with a sarong that I can use as a makeshift privacy curtain in case the bed doesn't have it.
Conclusion: False
Myth 7: Hostels Are All the Same
Are you thinking of a dingy old building with a few cheap beds strewn about when you think of what a hostel is? You're thinking about only a fraction of hostels there, compadre.
Contrary to popular belief, not all hostels are the same. The best ones do share some qualities: they're a cheap place to meet other travellers. But that's pretty much where the universal similarities end.
Hostels come in all shapes and sizes. There are mega-hostels that fit hundreds of beds, and tiny, cosy hostels where being one of the 20 guests makes you feel like family with your fellow backpackers.
There are great eco hostels that get you involved with local green initiatives and communities.
Some hostels cater to party crowds, some only have private rooms, some offer surf courses… Are you picking up what I'm putting down?
Hostels don't even need to be located in traditional buildings. How about a hostel built into an old castle, a previous prison, a boat, or a treehouse? All these, and more, are options.
Conclusion: False
Psssst…. Searching for your Tribe?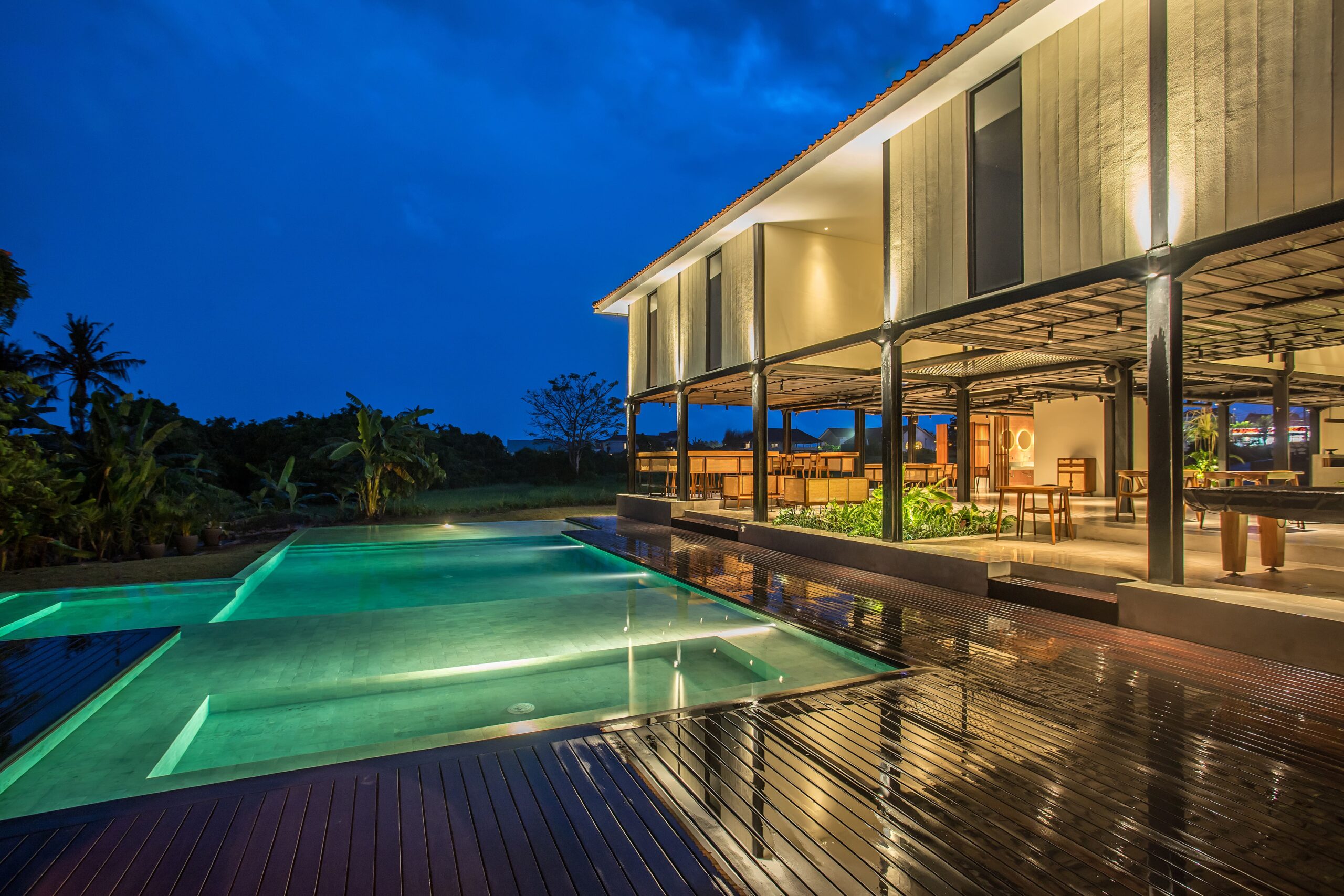 Tribal Hostel – Bali's first purpose-built co-working hostel and perhaps the greatest hostel in the world!
An ideal hub for Digital Nomads and backpackers, this very special hostel is now finally open…
Come on down and enjoy amazing coffee, high-speed wifi and a game of pool 😉
Myth 8: Hostels Are Uncomfortable and Basic
Ugh, who would want to spend their holiday in a bunk bed?
I mean, uh, a lot of people, actually. That's kinda the fun of hostels. But I get it if that's not your jam.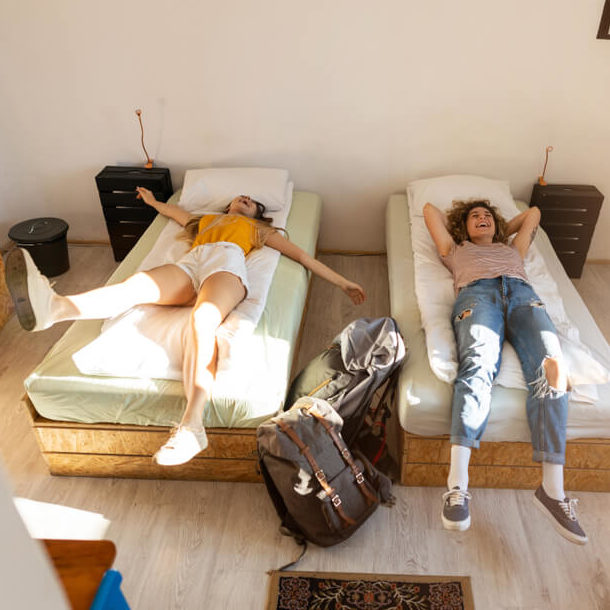 Sure, again there are some hostels that are barely more than a bed and a roof. But this style of a hostel is quickly fading out of existence. The most basic of basic hostels can pretty much only survive in ultra-expensive cities where the brokest backpackers have no option but to settle for them.
Hostels have been going through a bit of a face-lift in recent years. Boutique hostels rode in on a wave of "flashpackers", i.e. fancy backpackers that were willing to pay a lil' bit more for a stylish, comfortable, and almost-hotel-like hostel. Backpacker statistics have changed quite a bit over the last few years and hostels simply had to adapt to the new target group.
But you don't have to check into a boutique hostel to feel VIP. Backpacker hostels offer all sorts of fancy facilities: pools, gyms, beauty rooms, kitchens, even Netflix (but the chill you have to find yourself).
Most hostels are striving towards providing the best possible experience, and just cause you're sharing a room with a bunch of other people, doesn't mean you couldn't sleep in comfort. There are even some great family-friendly hostels!
Conclusion: False
Myth 9: You Have to Be an Extrovert to Stay in a Hostel
I gotta de-debunk this myth in a sense that, yeah, you're expected to socialise. That's kinda the whole point of hostels. Sure, they save you money, but it's a two-way street: they provide you with awesome cheap accommodation, and you provide your wonderful company to the world. You're supposed to find travel buddies and budding friendships in hostels.
You're not REQUIRED to socialise. But I promise your experience will be a million times better if you do.
However, you don't have to necessarily be an extrovert to survive hostels. I was very introverted (or just very Finnish?) when I first started backpacking. I had no clue how to strike up a conversation with a stranger. Luckily, hostel people are friendly folks: they know the struggle of being a solo traveller with zero friends.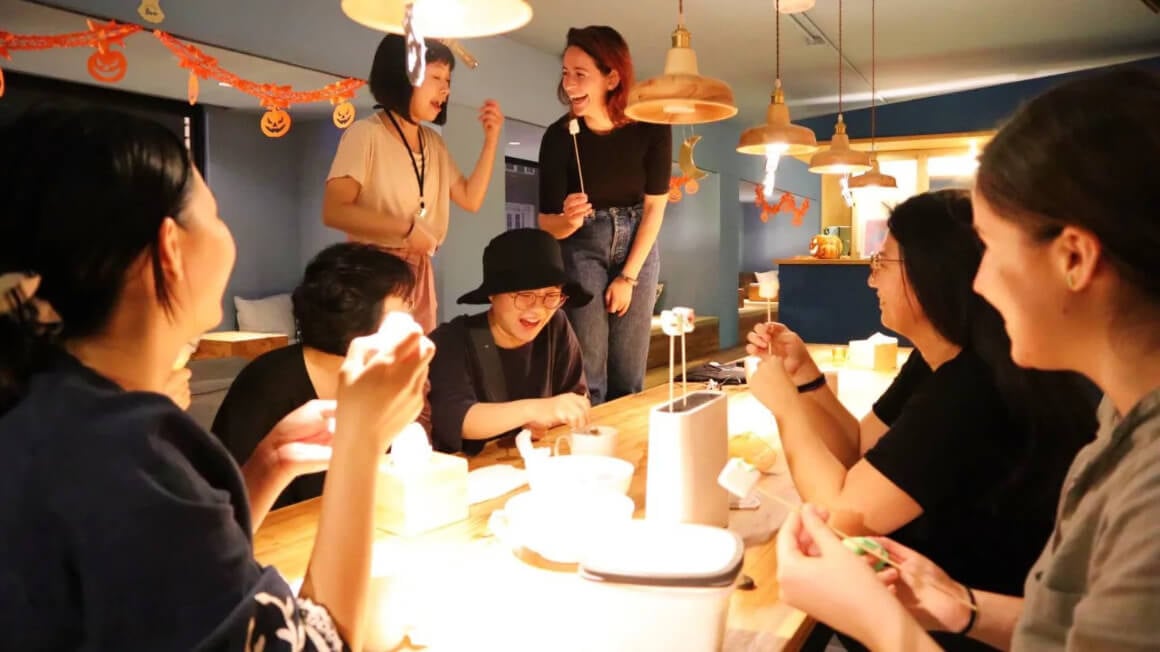 In my first ever hostel, I was hanging out in the kitchen one night, just fixing a snack by my lonesome, when a table of half-drunk Englishmen and one misplaced-looking girl invited me to join their card games. From that moment on, I never hesitated to strike up chats in hostels. This is not a rare event: hostel peeps make sure to include you in their adventures.
On top of that, the best kinds of hostels arrange all sorts of stuff from pub crawls to trivia nights and trips so joining events is a great way to get your foot in the door.
One piece of advice I'd like to give you is this: don't be shy. I know it might sound ridiculously stupid because you can't change who you are. But the thing is, hostels are places where no one judges you.
No one there knows you, and you might never see them again. Doesn't that feel liberating? Suddenly, you have the freedom to be whoever you want to be, even someone who talks to strangers.
Conclusion: Mostly false
Myth 10: Hostels Are Not for Me
Well… It depends on what you mean by this.
Many people think that hostels are not for them because they're X. (X being too old, too introverted, too quiet…) And as you've seen if you've read this whole article, that is simply not true.
There is a hostel for everyone out there, no matter how broke or bougie you are.The beauty of hostels is that they welcome anyone, regardless of nationality, gender, sexuality, race, age, whatever. They are inclusive places where people are brought together through a mutual love for travel.
So, there is a hostel for everyone out there. But is everyone made for hostels? No, not necessarily.
The hostel life has a plethora of benefits, but it does also come with its downsides. Socialising and sharing living spaces can get exhausting. Then you're headed straight for a traveller's burnout.
The social aspects that make hostels such awesome spaces for some travellers simply don't mesh well with others. And that's completely fine. You're not any less of a credible traveller if you pick Airbnbs and hotel rooms over bunk beds.
Hostels are so popular because of their unique atmosphere. If you're not looking for that atmosphere… then you probably won't enjoy being in a hostel.
Conclusion: True… or false
Save $$$ • Save the Planet • Save Your Stomach!
Drink water from ANYWHERE. The Grayl Geopress is the worlds leading filtered water bottle protecting you from all manner of waterborne nasties.
Single-use plastic bottles are a MASSIVE threat to marine life. Be a part of the solution and travel with a filter water bottle. Save money and the environment!
We've tested the Geopress rigorously from the icy heights of Pakistan to the tropical jungles of Bali, and can confirm: it's the best water bottle you'll ever buy!
View on REI
Read the Review
In the End, Hostels Are What You Want Them to Be
There you have it – the 10 most common myths about hostels! Did I de-bunk all of them? Not exactly. But do I need to?
Backpackers flock to hostels for their own reasons. More often than not, that reason is not only saving money. Not all travellers enjoy crisp white walls and room service. Some backpackers are more comfortable with the happy, hippie style of travelling.
Even if I have the money to stay in a hotel, I would still rather pick a hostel. I've never felt quite comfortable in that fancy, orderly world. Those casual vacationers and business travellers are not my people – hostel folks are.
And if you're reading The Broke Backpacker, I'm guessing you might be a shabby cowboy like me and the other wonderful members of this team.
There's certain romance to being young and broke and staying in a crappy, crummy hostel. That's how you get the stories you tell around the campfire, uhh, common room in your next awesome hostel.
My best experiences didn't come from the clean-cut, 9.9-rated hostels. They came from the ones with character.
Surely that is the one myth that has some truth to it: you have to be a little bit adventurous to stay in hostels. Even with the ones with the best reviews, you never know exactly what you're gonna get. And that's not a bad thing.
There are definitely some hostels out there that are the complete opposite of your stereotypical idea of a hostel, and no shame if you want to stay in one. But these things, these little worn-down corners and faded wallpapers and beer cups in the sink are the things that make hostels, HOSTELS.
You don't do it for a cheap bed – you do it for the experience.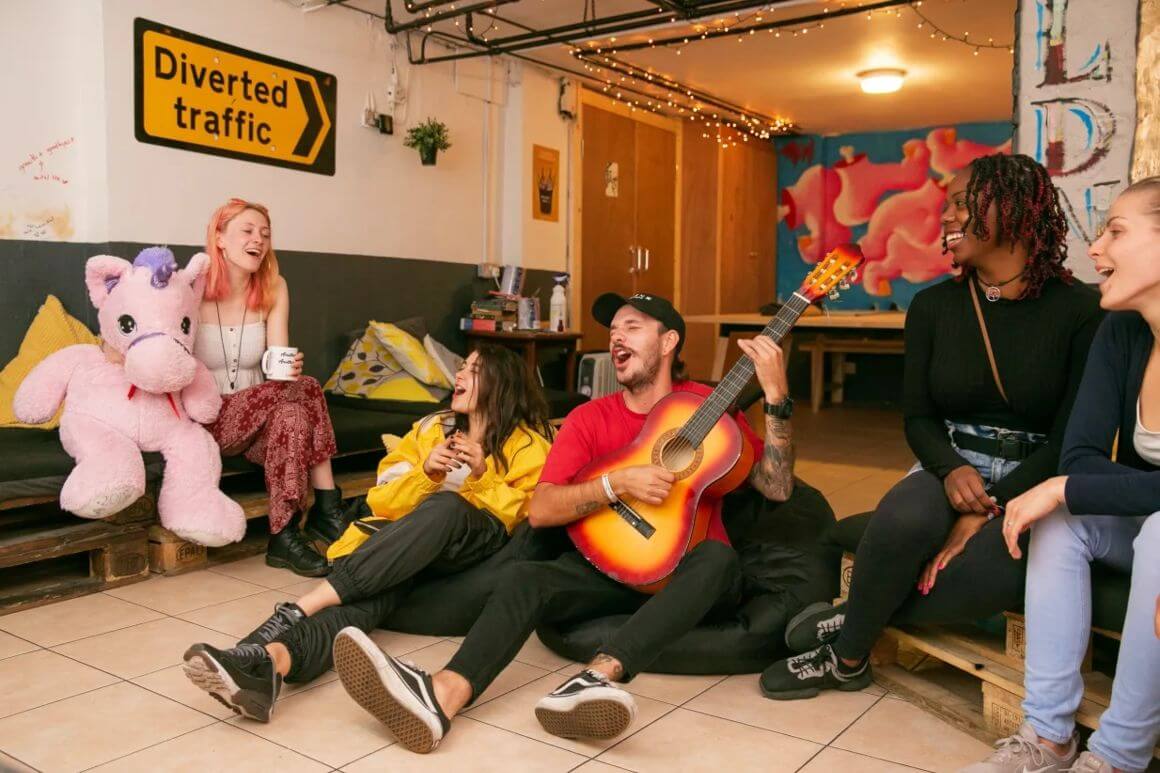 ---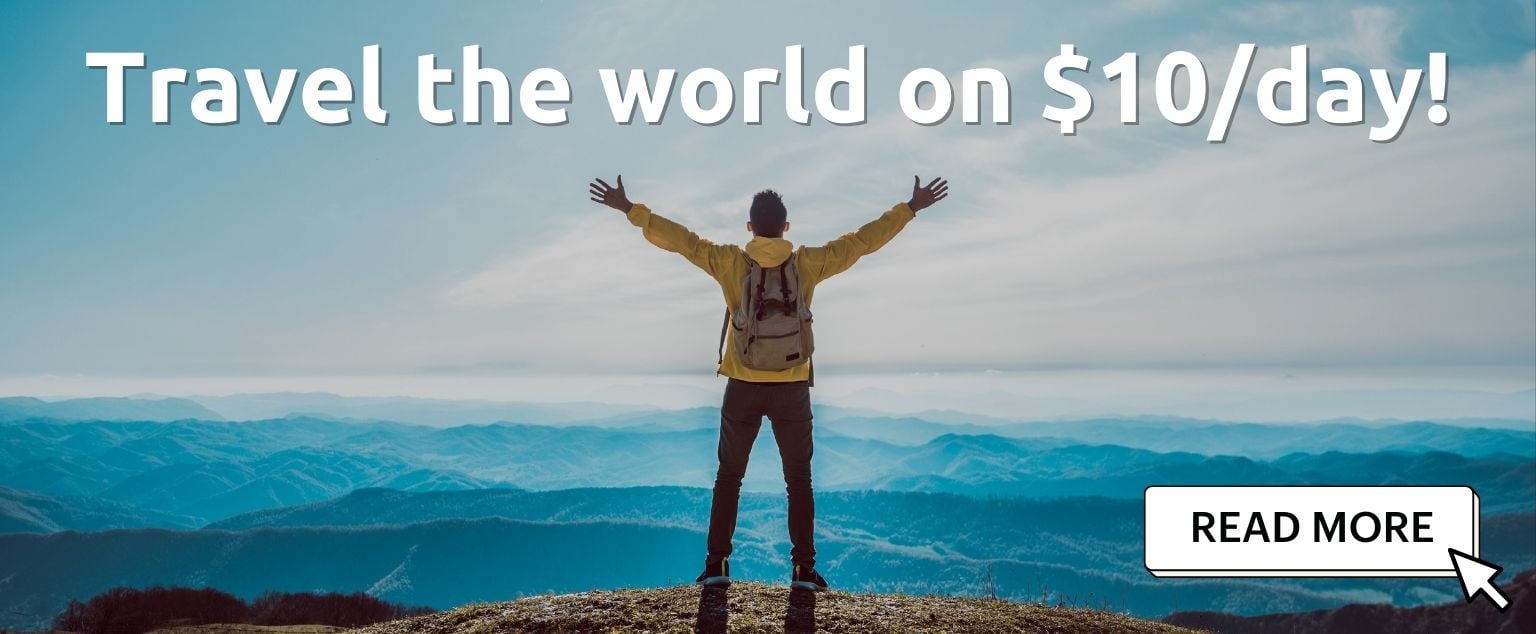 And for transparency's sake, please know that some of the links in our content are affiliate links. That means that if you book your accommodation, buy your gear, or sort your insurance through our link, we earn a small commission (at no extra cost to you). That said, we only link to the gear we trust and never recommend services we don't believe are up to scratch. Again, thank you!