So let me guess: you're planning an epic backpacking trip, and in the midst of all the oh so necessary accommodation research, you've come across a concept you might not have heard of… A "hostel" or so it's called.
But what IS a hostel? Put simply, a good hostel is a home. A home for a wayward traveler.
A good hostel is a gateway to some of the most incredible memories you'll have on the road, and the best part is that almost all hostels come in at broke backpacker-friendly prices! I've stayed in dozens of hostels all around the world, and I can hands-down say that they're my absolute favorite type of accommodation.
Trendy decor, chill spaces, joints, music, and good vibes;  delicious food, games, and plenty of opportunities to get lit AND get deep with fellow travelers. Hostels cater to backpackers like no other accommodation can.
But I get it– I was a bit nervous the first time I stayed at a hostel too. Are hostels safe? Would there be private rooms or only dorms? Was it really that easy to meet people?
If you're a first-timer, don't fret. After living the hostel life everywhere from Ecuador to Pakistan, I've absolutely got you covered. Knowing what you're getting into is key to having the best experience possible.
So without further ado, here is EVERYTHING you need to know about what a hostel is.
Let's get into it!

Do You Want to Travel FOREVER??
Pop your email in below to get a FREE copy of 'How to Travel the World on $10 a Day!'.
What is a Hostel?
So what does "hostel" mean? A hostel is a low-cost, social accommodation that has numerous shared common areas, such as hang out spaces, bathrooms, and a kitchen. A key feature of a hostel that makes it notably different from a hotel is the presence of a dorm room.
Dorm rooms are usually made up of bunk beds or cots and can sleep numerous travelers at a time, with an average dorm room being able to host anywhere from 4-12 people. Dorms can either be segregated by gender or they can be "mixed," meaning anyone can stay (and these dorms are usually a bit cheaper as a result).
These days, many hostels also have private rooms as well, meaning you don't have to trade in privacy for the awesome social experiences that hostels provide.
What also sets hostels apart from hotels or guesthouses are that they typically have a comfy lounge area, a usable kitchen, and sometimes even pools or bars.
Throughout Asia and many of the cheaper places in the world to travel, hostel dorm beds typically go for under $10, though they can often go for MUCH less. (I'm talking like the $2-$5 range!!!) In short, you can't talk about the definition of a hostel without mentioning how absolutely ideal they are for budget backpackers!
Another key feature of staying in hostels is the chill community vibes they foster. Hostels are open for EVERYONE. With one exception.
In some regions (usually developed Western countries), some hostels do have age limits. Am I a fan? Na, but it is what it is.
Hostels are meant to be a space for everyone. Outside of that, hostels are open, accepting, and friendly spaces. That means good vibes only.
It's true about hostels being some of the most easygoing places you'll be on the road. It doesn't matter what your past is, what your interests are, and any of the tags, labels, and identities you've chosen to associate or disasocate with: just come as you are. You WILL be accepted. As long as you're equally as accepting, that is!
Put very simply-
Hostels vs. Hotels: Pros and Cons of Staying in Hostels
But why choose a hostel over a hotel? There's a whole boatload of reasons to choose, especially if you're a backpacker travelin' on a budget. …But then again, as with anything, staying in hostels does have its cons. But in my humble opinion, the pros far outweigh them!
Pros
Super cheap, often less than $10/night
Comfortable spaces to chill
Plenty of opportunities to meet other travelers/ future travel buddies
Most have a kitchen where you can cook your own food
Often have options for (more expensive) private rooms
Tours, day trips, and further trip planning assistance
They usually tend to be 420-friendly (or at least turn a blind eye to travelers taking drugs)
Cons
No privacy if you're staying in a dorm
Most of the time you'll be sharing a bathroom
Limited space to store valuables
Can be noisy
Private rooms in hostels are often more expensive than private rooms in hotels/guesthouses
Common Types of Hostels
Honestly, there are heaps of types of backpacker hostels. AND there's no set standard. There's no divine upper council of the hostelling cosmos deciding what hostel is what type.
Still, categorisation is fun, and for most hostels around the world, these things can generally be thrown into a few categories!
Is This the Best Travel Pack EVER???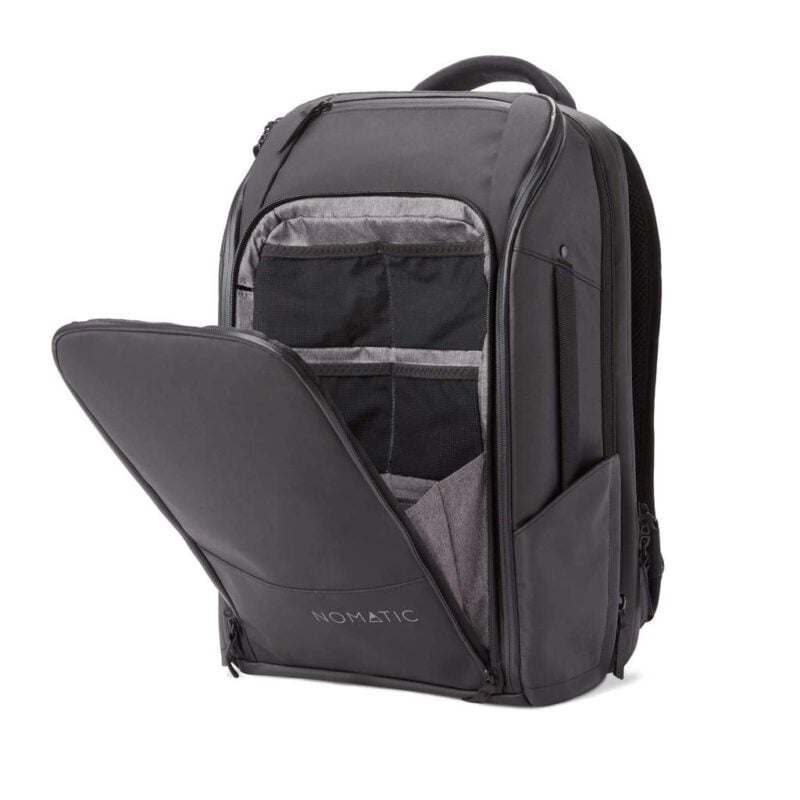 Digital Nomad Hostels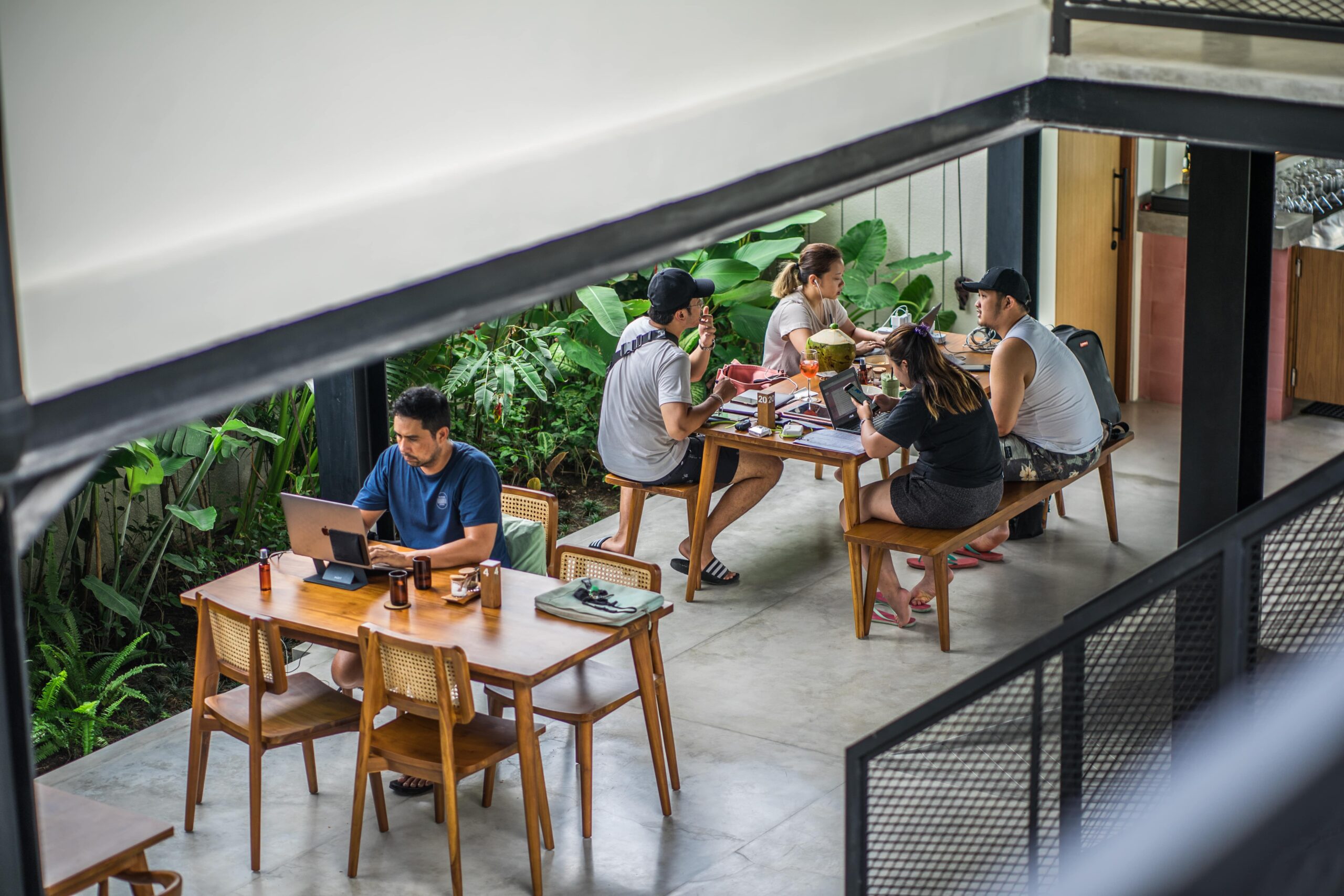 Digital nomads tend to stay in hostels regardless, but with the ever-increasing popularity of the digital nomad movement, hostels are popping up these days that cater more to the remotely working crowd rather than fresh-faced loose cannon backpackers.
These tend to be a bit more pricey, but will have fan-fucking-tastic WiFi. And prime work spaces! With comfy seating! Digital nomads: respect your back. Get that lumbar support.
Want to Stay at the Best Coworking Hostel in Indonesia?
Looking to find the perfect place to hustle, work, rest and play?
Welcome to Tribal Hostel, the world's best co-working hostel… Bali's first custom-designed, purpose-built digital nomad friendly hostel is now open! Mingle, share inspiration and find your tribe whilst working in the TREMENDOUSLY HUGE co-working space or soaking in some sun in the garden or bar… There's a gigantic pool as well so it's always time for a refreshing dip to break up the day's hustle. Plus: epic food, legendary coffee and awesome cocktails! What are you waiting for? Check it out…
Backpacker Hostels
When you first think to yourself "What is a hostel?" let a backpacker hostel come to mind. These are the most common type of travel hostels and cater to, you guessed it, backpackers!
You can find backpacker hostels in hotspots all over the world that attract travelers, and they're always budget-friendly for dorms at least. As a backpacker, and particularly for solo travellers, hightailing it to the nearest hostel when you land in a new town is the best way to find travel buddies, get hot tips, or just hot smoke. 😉
Youth Hostels
So, what is a youth hostel? When I mention the word "hostel" in some parts of the world, specifically South Asia, people think I'm talking about a youth hostel.
Youth hostels are NOT the same as backpacker/traveler hostels. They're often segregated by gender and serve as dorms for students in any course of study from middle school to university.
However, when backpacking in places like Pakistan, youth hostels with space sometimes allow travelers to spend a night or two. Youth hostels will typically NOT be listed on accommodation apps.
Party Hostels
You might be thinking… isn't a party hostel the same thing as a backpacker hostel? If so, you're mostly right. There is a big overlap– party hostels are going to undoubtedly be full of backpackers.
BUT not all backpacker hostels are party hostels, and if you're not someone who's trying to party until sunrise every night, you're definitely going to want to thoroughly check reviews. If it's a party hostel, it's free game – no whining.
I once ended up staying in a crazy party hostel while backpacking in Laos because of its central location and pool. On night one, it became clear that even with a private room, sleep wasn't exactly going to happen. I guess that's what I get for failing to do the proper research!
Chiller Hostels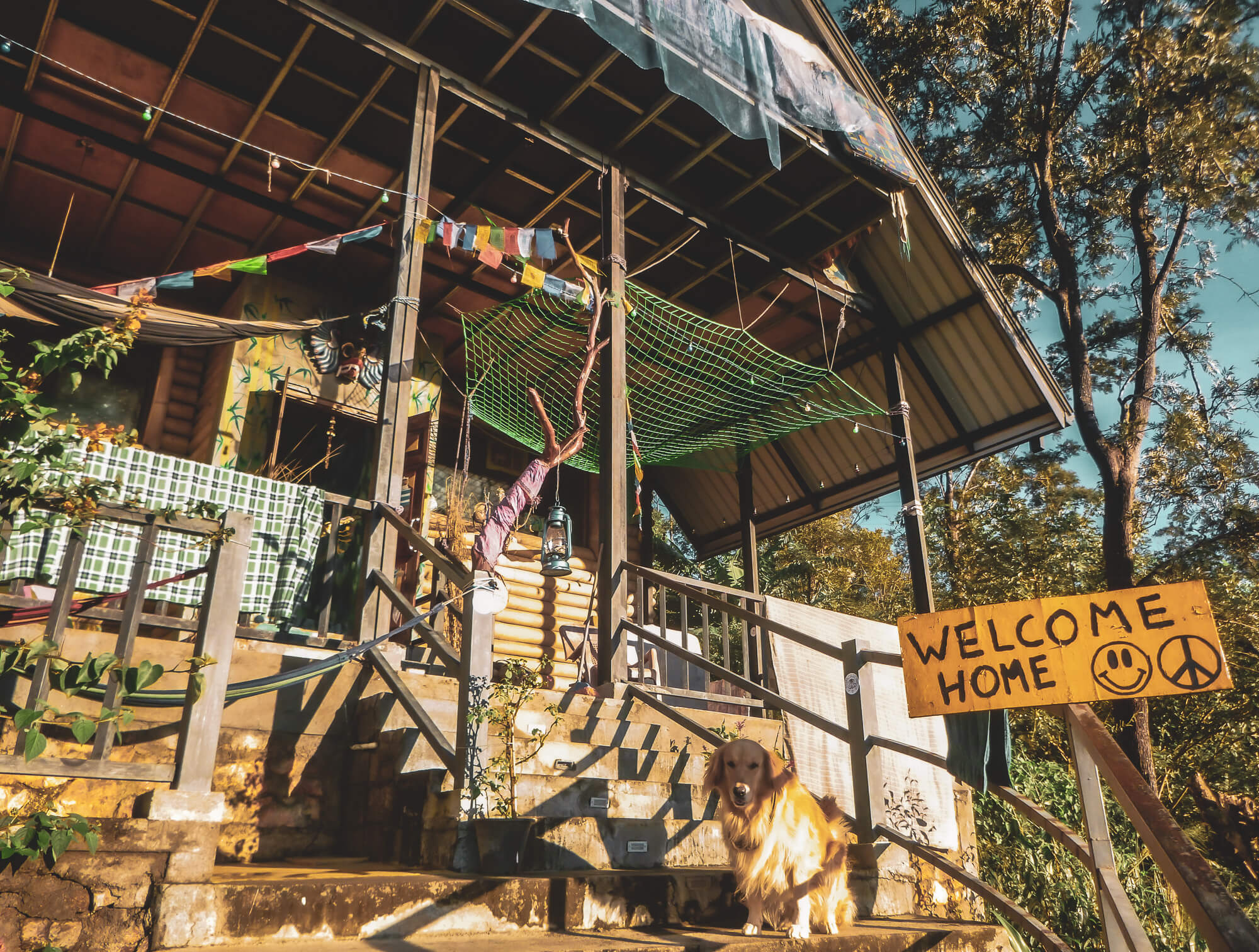 These hostels are different in nuance to party hostels. They take a similar 'anything goes' sort of approach (within reason), but the vibe is… different. Consider it, in essence, the difference in vibe between the Tomorrowland music festival and Ozora.
More stoners, weirder humans (in the best way possible), and the feeling of being with long-term vagabond souls rather than just youngin's on a gap year. You might be plopped in exquisite nature, you might be smack-bang in the city, but you'll know the vibe when you're there.
If you walk in, and there's a sign staring back at you that says "Fucking Hippies ??", you're home.
Read reviews! That's how you find the hostel right for you. Read reviews, ask other travellers you meet on the road where they stayed, and just generally book smart. That's HOW you'll have the best experience possible, and it's also how you'll avoid silly blunders like staying in a madhouse of a party hostel when you just wanted to catch some Zs.
For researching and booking hostels, there's one tried and true platform: Hostelworld. Other sites like Booking.com also host hostels, but Hostelworld is more of a community (and booking site) built entirely around hostelling. It's the #1 place for all backpackers to start their budget-friendly adventures!
CHECK OUT HOSTELWORLD
Do Hostels Have the Kitchen Sink? • Common Hostel Facilities to Expect
As you read up on the wonders of hostelling, you're going to have some questions about the amenities you can expect. Spoiler alert: it's a lot more than most hotels!
With the exception of super remote locations, hostels absolutely have WiFi. Hostels cater to travelers and digital nomads, and we NEED our internet. 
While getting a local SIM card when you arrive in a country is always a good idea, you can rest assured that you'll be able to save those gigs while chilling in a hostel. 
Hostels will mention whether or not they have WiFi in their listings, so don't be afraid to contact the accommodation in advance to get all the deets on their connection.
YES. Lockers are a key safety feature that are available at virtually any hostel that has a dorm. Make sure that you don't give your key/share your lock combination with anyone.
Keep in mind that locker sizes might vary widely depending on the hostel, so it's always a good idea to bring your OWN combination lock, both for the locker and potentially locking your bag to something in the room.
It's not that hostels aren't safe, but taking extra precautions to hide and protect your valuables (hint: electronics) goes a long way on the road.
100% yes. Every hostel absolutely has a shower. And if it didn't…then you should absolutely head right on out! 
Most hostels will have shared showers. Whether that's one, two, or five depends on the size of the hostel, but you can rest assured there WILL be a shower. 
If you choose to stay in a private room, a bathroom will *most likely* be attached to the room, but do check beforehand. Part of the hostel experience is communal living after all!
Staying in hostels will teach you a good thing or two about doing laundry by hand, especially if you're traveling in India or Pakistan. 
But the good news is that many hostels do in fact have their own washing machines, though you're going to have to pay.
As handy as washing machines are, I've saved loads by washing my own stuff in either plastic buckets or the good ol' sink. (Some hostels in snootier locales get funny about this though – be sneaky.) Packing light makes hand-washing significantly easier, too.
Generally, yes. NEARLY every hostel I've been to has had an on-site kitchen, complete with both a menu to order from along with the option to make my own stuff, too.
Cooking your own food while staying at a hostel is a fantastic way to cut down on spending while traveling.
In most places–including backpacking in expensive regions like Western Europe–grocery store or market pick-ups are absolutely cheaper than most dining options.
So be sure to scope out in advance what the kitchen scene is like at your chosen hostel.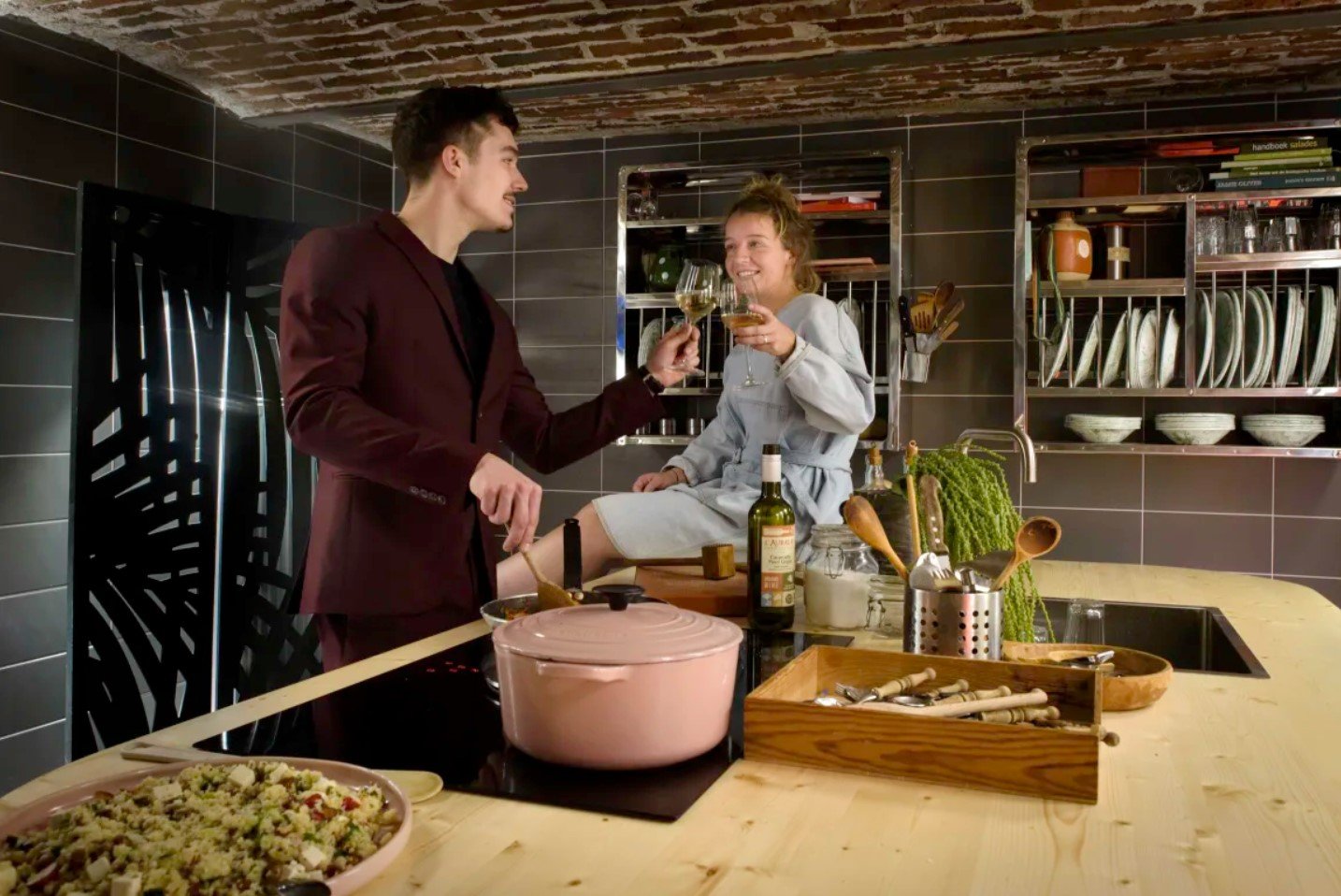 Other Goodies to Expect When Staying in Hostels
Events: If I could answer the question "what is a hostel" in just one word I would respond simply with "fun". And what makes them fun? Clearly a whole list of things, but events that take place at hostels are what make them oh so different from your average accommodation. I've attended EDM shows, karaoke nights, fire spinning performances, and more all thanks to hostels. Some "party hostels" even have weekly or monthly events.
Yoga: Love yoga? Want to love yoga? Then stay at a hostel! Many hostels offer free yoga classes for all levels multiple times a week, and some might even cater to yoga exclusively.
Tours: Hostels are literally made to improve your backpacking experience, and tours run or coordinated by the hostel you stay in do just that! In Vang Vieng (Laos) I stayed in a hostel that set up a tubing tour, while another I stayed at in India led early morning bicycle tours around the city. Street food tours are another popular hostel amenity, especially in and around Asia.
Bars: Bars in a hostel? Say what? Yup, many backpacker hostels do in fact have on-site bars, leading to all kinds of wild shenanigans at all hours of the night! You can particularly expect to see these kinds of hostels along Southeast Asia's backpacker trail. If you want to fully get your party on, look no further than a backpacker's hostel with a bar.
FAQ About Staying at Hostels
You got questions, and I got answers. We're a match made in heaven.
What Are Hostels Like? What is the 'Hostel Life'?
Life in hostels is basically what you hear about backpackers doing- moving through countries and staying in hostels. Since hostels aren't typically long-term accommodation (unless you're working for one), living the hostel life usually involves a good amount of movement.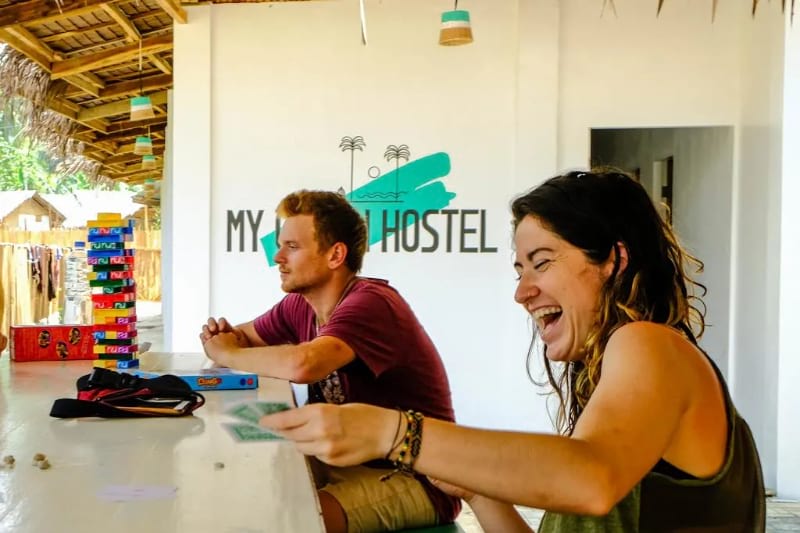 Hostels are where everything and anything goes, where there are (mostly) no age limits, and no telling what could happen or who you could meet! Put simply, they're the most epic kind of accommodation out there.
Are Hostels Safe?
Are hostels safe? Yes, but that doesn't mean you shouldn't take the usual precautions. Lock valuables (especially electronics) in lockers, and if you're staying in a private room, lock the door on your way out.
Solo female travelers, personally I prefer to stay in girls-only dorms, though I've also stayed in mixed-gender rooms when hostelling with guys. This is to your personal preference. But, there is no shortage of incredible hostels for women.
To make sure you don't end up at a shady accommodation posing as a hostel, I can't stress this enough: read reviews and read them thoroughly. Booking.com and Hostelworld are filled with active users, many of which leave quite detailed reviews. My rule of thumb is to typically avoid any hostel with a rating below 7.5-ish.
Who Can Stay in Hostels? Do Hostels Have Age Limits?
Most hostels do NOT have age limits, though there are some that do, like youth hostels. I've met many 40+ travelers at hostels, and the reality is that mindset is a far more important factor than age when deciding if hostels are for you.
Are you open and ready to meet new people? Do social environments excite you? Are you looking for travel buddies, or simply just some new faces to exchange crazy stories over a joint?
If any of the above sounds like you, then you're exactly the type of person who will love staying in hostels. Though most hostels are open to folks of all ages, any potential hostel age limits should be posted in the listing.
Can You Have Sex in Hostels?
It wouldn't be a The Broke Backpacker guide if we didn't get into what you REALLY want to know, would it? The short answer to this ABSOLUTELY CRUCIAL question is yes, you absolutely can have sex in hostels!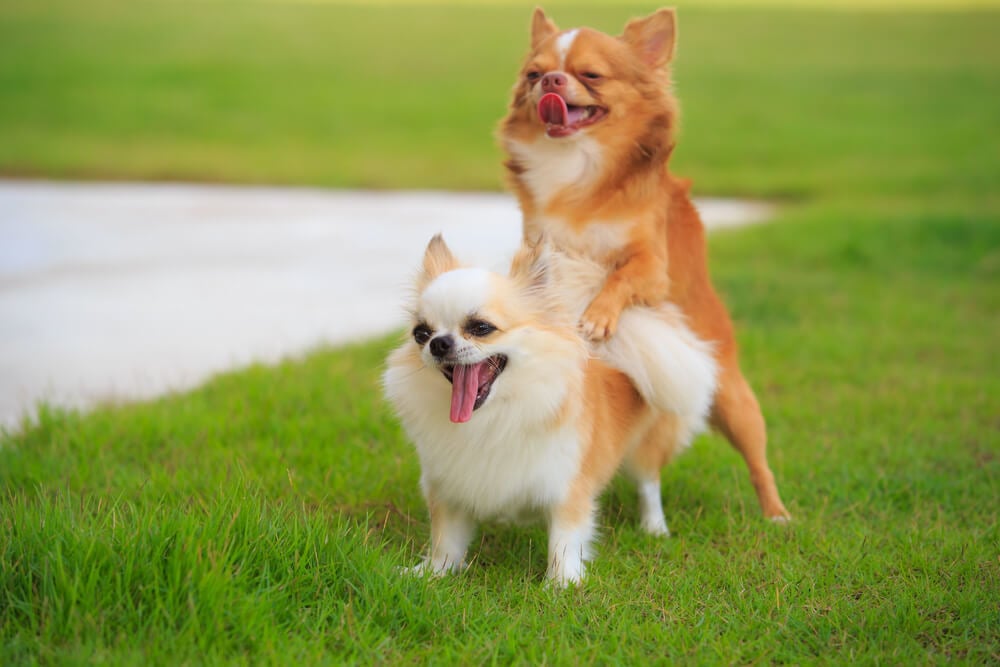 BUT… hostel etiquette is important. Don't be that person who decides to get into it in the midst of a dorm room full of sleeping travelers.
While plenty of people before you have made it work in bunk beds, opt for a private room to not only have a better experience yourself, but also out of respect for your hostel mates!
How Much Do Hostels Cost?
Hostel costs vary depending on where you're traveling. In India and Southeast Asia, you can easily score a dorm bed for $2-$5 per night.
When hostelling in Europe though, prices are far from cheap. Seriously–even a dorm bed can get close to $20! But in my personal favorite part of the globe (South and Southeast Asia) you can even find spacious private rooms for $10.
Where Are Hostels Located?
Technically, hostels can be found all over the world. But since they're primarily for backpackers, the best hostels are going to be located along popular backpacking routes.
So think Southeast Asia, South Asia, along with South and Central America. As previously mentioned, hostels are very much a thing in Europe as well, just sans the budget backpacker-friendly prices.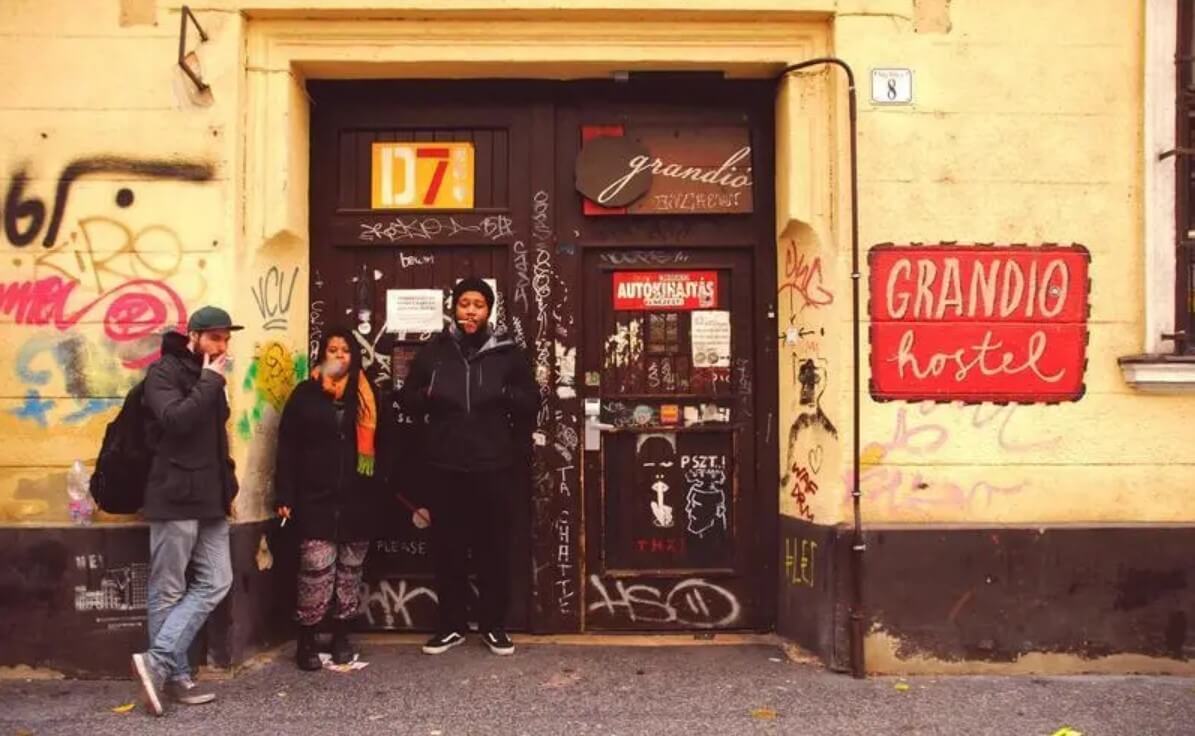 As for the USA, yes, hostels exist there but to put it simply: they're trash. Dirty, seedy, overpriced and with very little to offer I highly recommend you avoid anything that calls itself a "hostel" anywhere within the States.
What Should I Pack for Hostels?
When packing for a hostel, there are a few essentials you just have to have. Unless you're one of those crazy people who can fall asleep under any condition, you NEED to pack earplugs and an eye mask.
Even if all your dorm-mates are respectful, remember that it IS a hostel. Some people might be waking up at the crack of dawn to catch a bus, others might be insane snorers, and then don't forget dogs, cars, and other assorted noises that absolutely will be outside.
Earplugs – I still vividly remember being woken up by a rooster at 4 AM in Pai (Thailand) after a long travel day. Needless to say, I never traveled without some good noise blockers again!
Eye mask – I'm completely obsessed with mine, and for good reason: finding curtains that actually block out sun anywhere in Asia (including hostels) has proven to be a miracle.
Microfiber towel – Not all hostels provide towels, and if your destination is near a beach, waterfall, or other body of water you're going to wish you had something to dry off with!
Filtered water bottle – Filtered water bottles are yet another backpacker essential that I would never enter a hostel without. First of all, you're saving hella' plastic but secondly, you're saving money by not having to buy water bottles. I've been using my Grayl for years and am one happy customer!
Shower flip flops – AKA something you simply cannot hostel without. Shared showers, thousands of pairs of feet… yeah, you get the point. Even if you're staying in a private room, shower shoes are a necessity. Luckily, this is an item you can easily get in practically any destination.
Portable power bank – In my opinion, a good-quality power bank is one of the most important items all traveler should have–all the time. The odds that an outlet will be close enough to your dorm bed is certainly not guaranteed, and even outside of the hostel there's a 100% chance you'll need a recharge at some point while you're out exploring.
Combination lock – A lock is a must for using a hostel locker (or for keeping your bag locked up) to keep your belongings safe while you're sleeping or out and about!
Final Tips for the Hostelling Adventures
Three more tips, then the big one, and then you bold and beautiful backpacker… Well…
You're ready to go hostelling!
Clean up after yourself! This is just basic hostel etiquette. While hostels obviously have employees, they're not your personal maids. If you use the kitchen, wash your dishes immediately after. Keep the bathroom clean, and if it's a communal one, take your things with you after you're finished using them.
Place your things out of walkways. I get it, I'm a notorious over-packer, and have to carry a heavy AF electronics bag along with my backpack on the road.
But while staying in a hostel, you have to keep others in mind–it's not exactly the setting to sprawl everything out in. Store your things in the lockers, and keep larger bags in corners or against walls so others can still get around the room.
Be friendly! Hostels are sociable places that are supposed to feel like a home away from home. One of the major reasons hostels are so epic is because they allow you to meet other travelers, which is obviously one of the best parts of backpacking!
When you arrive, say hi and introduce yourself, especially to your fellow dorm mates! Spend time in the common room, and make sure you attend any events if there are any.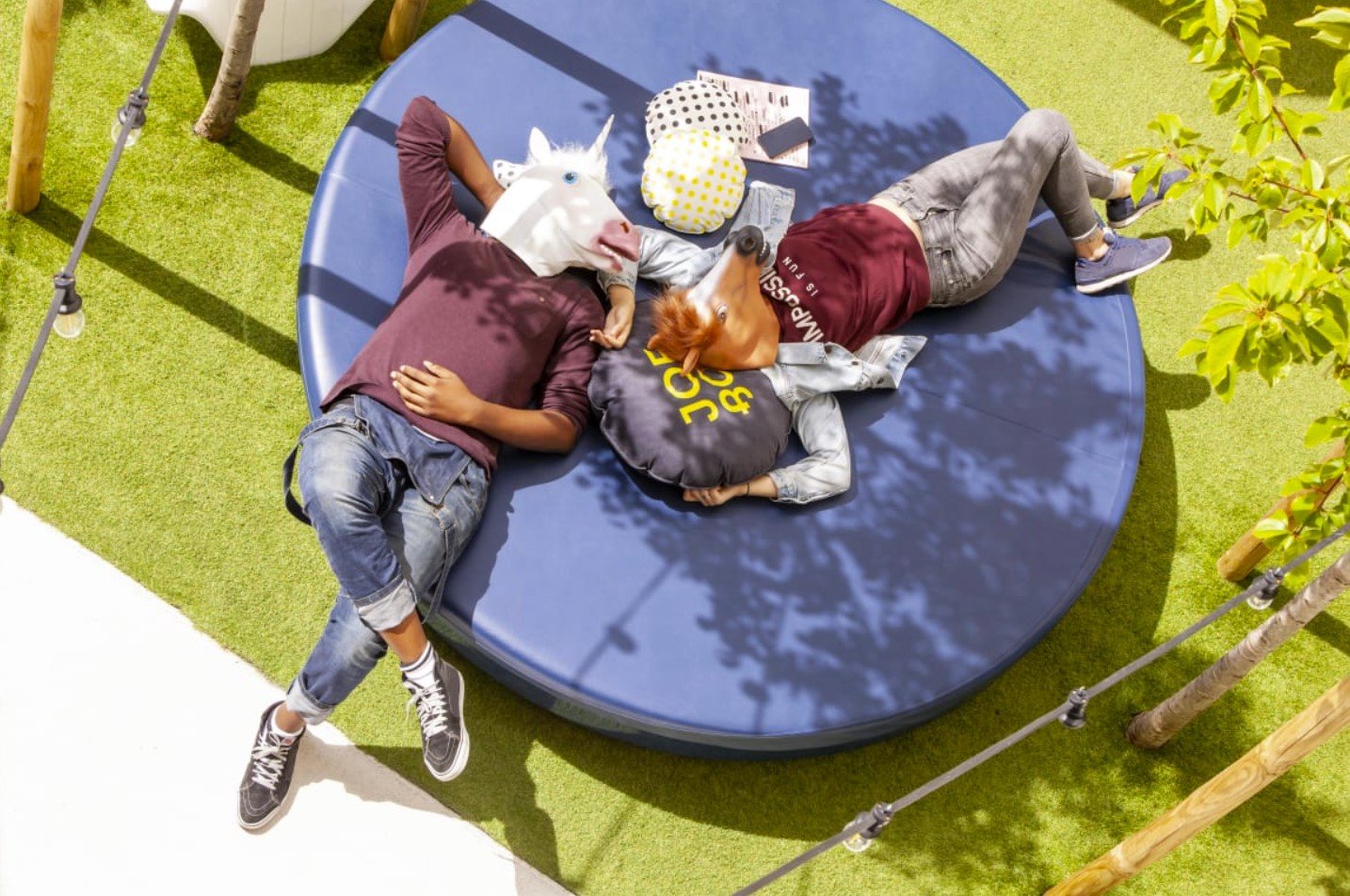 Please, do wisely consider getting insurance! You never quite know where your nights will take you while staying in hostels, so make sure you're covered in case of emergencies.
All backpackers should consider SOME kind of insurance, and here at The Broke Backpacker, we recommend World Nomads each and every time.
They cover so much, including electronics which many competitors don't. Want to learn more? Check out our thorough review of World Nomads to learn more.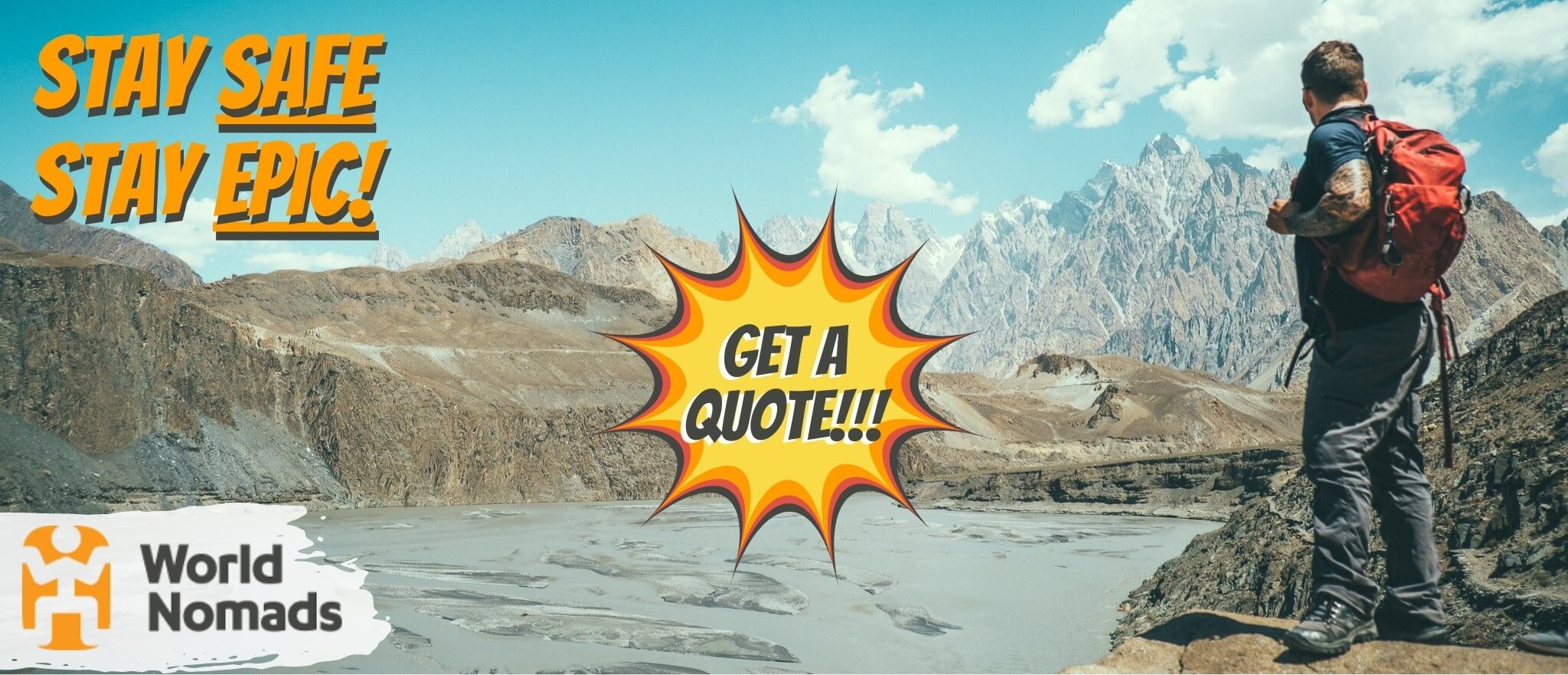 World Nomads' mission is to support and encourage travellers to explore their boundaries. They offer simple & flexible travel insurance, and safety advice to help you travel confidently.
They've been doing it since 2002 – protecting, connecting, and inspiring independent travellers just like you.
Get a quote below or read our in-depth review!
World Nomads provides travel insurance for travelers in over 100 countries. As an affiliate, we receive a fee when you get a quote from World Nomads using this link. We do not represent World Nomads. This is information only and not a recommendation to buy travel insurance.
One Last Time, What is a Hostel?
Hostels are not just places you stay. They literally have the potential to become your HOME.
I've recently spent over a month living in a hostel in the mountains of Pakistan, a place I initially intended to stay for a few nights only. After enough adventures to literally make a movie, I suddenly came to realize a month had passed. That is the magic of hostels.
And as wild as that may sound if you've never felt the hostel magic, don't be surprised if it happens to you too. From a hostel in Jaipur where I spent evenings playing ping pong and mornings savoring the Indian street food carts right outside, to a dreamy beachside hut in Thailand that was situated a total of 10 steps from the ocean and 5 from a pair of swings – hostels are the absolute shit.
The lifelong friendships I've made and out-of-this-world memories I've had the pleasure of experiencing have made the discovery of hosteling one of life-on-the -road's most exciting gifts.
Needless to say, hostels have completely transformed my travels. From meeting people who have quite literally become my best friends to learning new skills like hooping to making incredible business connections and to just some damn loose nights, it's amazing how much has happened since the first time I pondered "What is a hostel?"
So plan that epic trip, book your first night, and let the adventures roll. And remember to smile!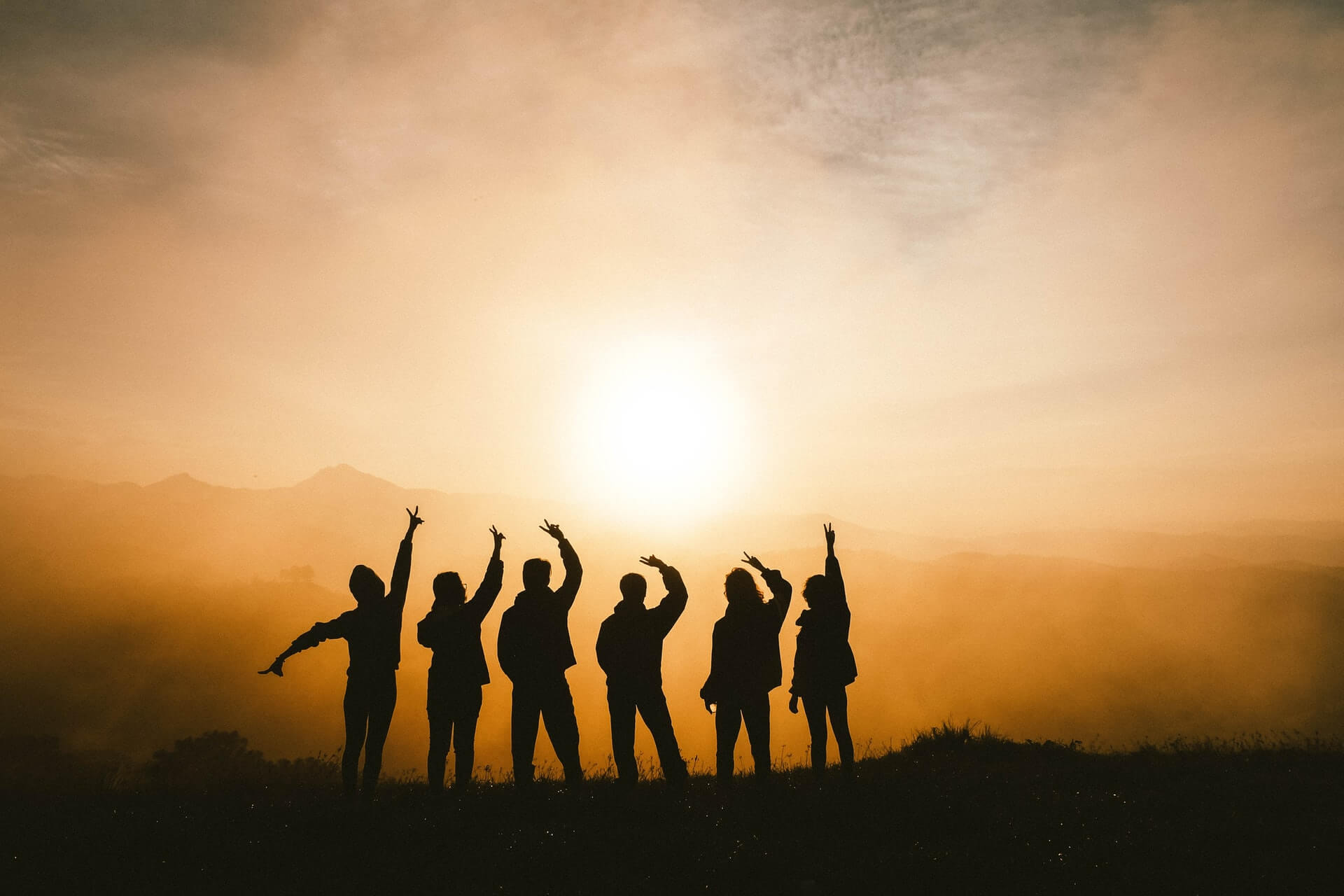 ---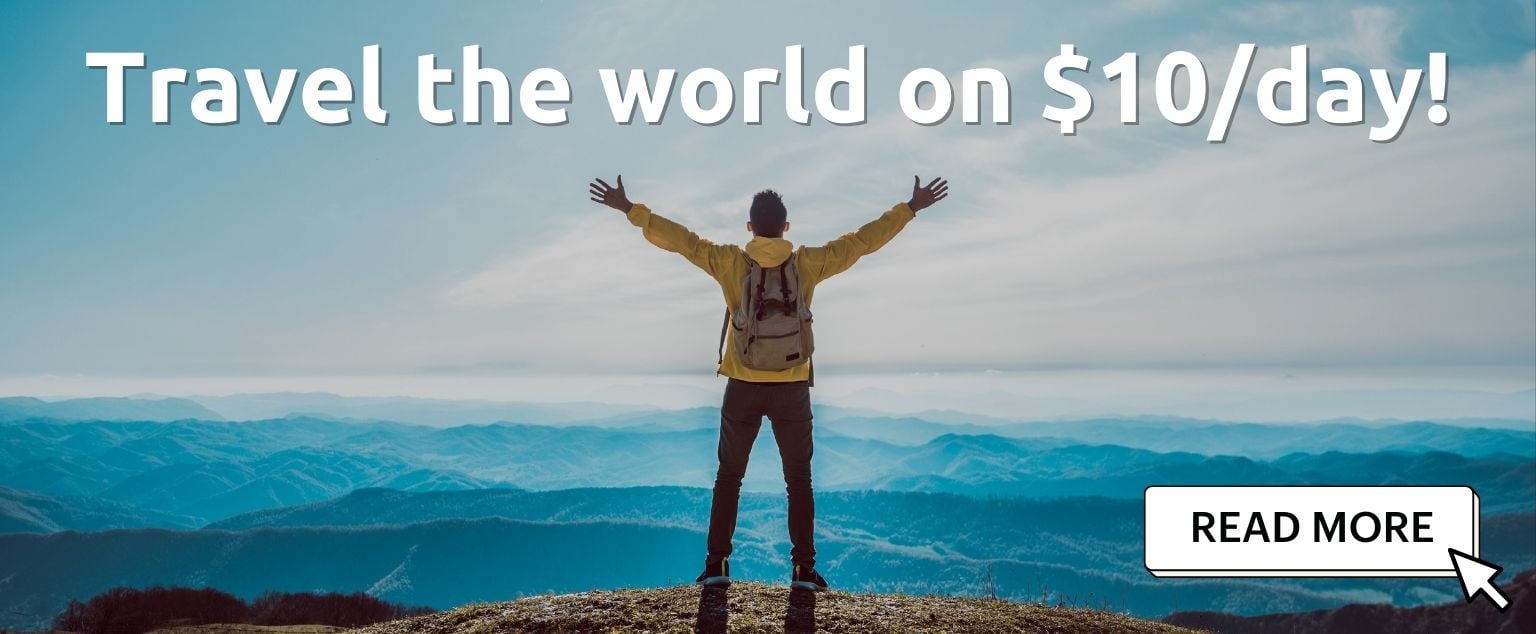 And for transparency's sake, please know that some of the links in our content are affiliate links. That means that if you book your accommodation, buy your gear, or sort your insurance through our link, we earn a small commission (at no extra cost to you). That said, we only link to the gear we trust and never recommend services we don't believe are up to scratch. Again, thank you!